Dear Supporter,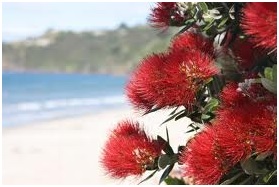 As a result of the recent flood of claims for our coastline lodged by Maori groups, we have been working hard to to ensure that every one of the 100-plus High Court claims will be opposed by fishing and recreation groups. The problem is that while claimants have access to over $8 million of funding, opponents have to pay $110 for each claim they oppose.
As a result, we are now launching a fundraiser to help these groups cover the tens of thousands of dollars in Court application fees and other costs. If you oppose these Marine and Coastal Area claims, please help those who will be standing up for you in the Court, by completing the form below. And please be generous, because the task these groups have taken on – in the public interest – is not an easy one.
If you would prefer to donate by phone, using your credit card, we are happy to help – please call us on: (09) 434 3836 .
And if you would prefer to donate directly, here are the details – but please include your email address so we can send you a receipt:
* Internet Banking: please credit ASB Bank NZCPR account: 12-3099-0833814-00
* Cheque: please send the donation and form HERE to NZCPR, PO Box 984, Whangarei
Thank you for joining the fight against this coastal resource grab!
Kindest regards,

Dr Muriel Newman
New Zealand Centre for Political Research
PS If you have any problems, please phone us on 09 434 3836 or email me at muriel@nzcpr.com