View our latest NZCPR Weekly Newsletter …

– to receive this free newsletter each week by email click the button and register

Dear NZCPR Reader,
This week…
This week we reflect on the insidious impact on society of interventionist governments, our NZCPR Guest Commentator Sir Roger Douglas explains the importance of policies to empower New Zealanders and he outlines the dismal state of affairs today, and our poll asks whether you believe New Zealanders are too complacent about the loss of personal freedom.

Last week…
In case you missed it, last week we highlighted how badly Jacinda Ardern's Government is treating New Zealand's law-abiding firearms community – and we issued a reminder that the firearm buy-back scheme is due to end on December 20th HERE, and our NZCPR Guest Commentator Stephen Franks outlined how Labour's law changes are vilifying licensed firearm owners while leaving criminal firearm owners untouched HERE.
Will you help?
This is the time of year when I hope I have worked hard enough to gain your support for another year of NZCPR newsletters. And 2020 will be huge year – the election, the referenda, and the first of the High Court hearings for coastal claims are just a few of the many crucial challenges that lie ahead. As you know, to protect our independence the NZCPR accepts no form of State assistance. We have no ads, no paywall, and no subscriptions. Instead we rely totally on your backing. If you have found our newsletters useful, will you consider a Christmas gift to support the NZCPR? And I will deliver a year of quality newsletters in return! Please click HERE to help.
Sharing our articles…
Please share our newsletter with others interested in the issues we raise. You can do this by forwarding the newsletter itself, or by sharing the newsletter's link www.nzcpr.com/newsletter. Social media share buttons can be found on each website article..
Register for the mailing list…
Anyone who would like to receive our free NZCPR Weekly newsletters is welcome to register for the mailing list HERE.
Ensuring you receive our newsletters…
To ensure you receive our newsletters, please whitelist our newsletter mailing address. The address is newsletter-bounces@nzcpr.com. If your newsletter fails to arrive, the latest edition can be viewed via the Newsletter link on our website.
Share YOUR views…
If you feel strongly about the issues raised in our newsletter, why not share your views with our Prime Minister and MPs, send letters to the editor, or engage on social media. All of the addresses and links you need are HERE. Speaking out in a democracy is vital – sharing your views can make a real difference.
Thank you for your on-going interest and support.
Warmest regards,

Dr Muriel Newman
NZCPR Founding Director
What's new on our Breaking Views blog…
Breaking Views is administered by the NZCPR – the views are those of the authors. Here is a selection of this week's articles…
NZCPR Weekly:
THE DARK AGE OF POLITICAL INTRUSION
By Dr Muriel Newman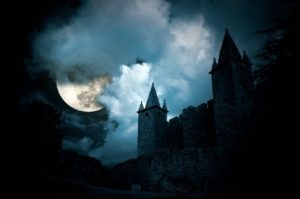 The medieval Dark Ages refers to the thousand year period in history between the fall of the Roman Empire around 500 AD and the beginning of the Renaissance in 1500 AD. It was a time of feudalism and the Crusades, when society turned its back on science and reason. Superstition ruled.
A question that is increasingly being asked these days is whether we are now heading into another 'Dark Age', where common sense and rational thinking are again being replaced by fanaticism and superstition.
The symptoms of such a retreat from reason are all around.
Universities, founded on the principles of academic freedom, are now muzzling academics who challenge the view of radicals.
The Labour Government's newly appointed Chief Justice is instructing the Judiciary – the upholder of the Rule of Law which ensures that all citizens are treated as equals – to embrace Maori 'tikanga' and embed race-based privilege and spirituality into our judicial system.
A new National Research Charter – being developed by the Royal Society of New Zealand – could force all publicly funded research undertaken in this country to abide by the principles of the Treaty of Waitangi, which themselves are not defined.

Cultural competency 'training' is being widely used to indoctrinate the State sector with an agenda that promotes Maori privilege. But that is not enough for the Medical Council, which has recently issued a new directive requiring all doctors to meet 'cultural safety' standards as well.
Feminists are relentlessly promoting an anti-male campaign under the guise of 'gender equality', to the point where merit counts for nothing and older men are villainised and told to "move on" by the likes of the Green Party Minister for Women Julie Anne Genter.
Colonisation is being reinvented as oppression, instead of liberation from a culture based on utu, cannibalism, and slavery, with those who speak out against race-based laws now branded as white racist supremacists.
Freedom of expression is under threat from the proposed criminalisation of 'disharmonious speech' and 'hate speech'.
The United Nations Declaration of the Rights of Indigenous Peoples undermines national sovereignty through the introduction of the right to self-determination and separate self-rule.
The UN Global Migration Compact threatens national security by legitimising illegal migration.
The UN Paris Agreement claims to be reducing man-made global warming to save the planet, but the overarching intent is to control free market economies and redistribute wealth.
Furthermore, the climate change agenda has now been captured by an anti-establishment movement that is tapping into the emotions and fears of young people in particular. The new poster child of this global cult is Greta Thunberg, a Swedish teenager with Asperger's Syndrome. She has now revealed the agenda has a greater political motive: "The climate crisis is not just about the environment. It is a crisis of human rights, of justice, and of political will. Colonial, racist, and patriarchal systems of oppression have created and fuelled it. We need to dismantle them all."
The concern is that Kiwis are too complacent and so are largely blind to the more sinister agendas driving many of these changes. Unlike the yellow vest movement in France or the freedom fighters in Hong Kong, new restrictions are being introduced with barely a murmur of protest.
So how is it that New Zealand society can be so quickly undermined and fractured, without civil upheaval?
Surprisingly, the answer lies largely with social media.
Before social networking sites were established, the mainstream media was the gatekeeper for news. As the Fourth Estate – the fourth pillar of our Democracy alongside Parliament, the Executive, and the Judiciary – the mainstream media not only held the government to account, but they largely filtered out information that was deceptive or irrational. In general, they upheld their responsibility to present balanced arguments and the truth.
But the rise of social media changed the landscape by enabling people to more easily channel their own information and share it directly through their networks.
Initially the media ignored the intrusion, but as social media became more influential, they embraced it as a resource to try to halt their decline. It's now reached the ridiculous stage where any social media story has the potential to become mainstream media's headline news. Sound journalism and its associate costs, has been replaced with social media trivia. Much worse is the more recent development where mainstream media have become cheerleaders for popularist campaigns and refuse to publish contrary opinions.
Traditionally, the mainstream media challenged politicians or others who had chosen to become public figures. But nowadays anyone speaking out on social media is a target, especially if their opinions are not politically correct. They risk being personally attacked to destroy their credibility, and silence their views.
A recent illustration involves a lady who responded to an Air New Zealand social media message that began with "Kia ora" by politely pointing out she was not Maori: "Hello (I'm not Maori)…"
Instead of replying in English, the Air New Zealand employee responded with a more complex Maori language expression.
The lady replied "I'm still not Maori. What's the English translation of that?"
In response Air New Zealand sent her a link to the on-line Maori dictionary.
At that stage the social media attackers weighed in, calling her a racist, and congratulating Air New Zealand for continuing to use Maori. Mainstream media then reported the story, adding to it by searching through her Facebook account to highlight anything else that was politically incorrect.
This situation where propaganda now masquerades as news, and free speech is being suppressed is contributing to a more general malaise that is affecting society as the State becomes more pervasive and people feel increasingly powerless to change or improve their lives.
During his 24 years as a Member of Parliament, this week's NZCPR Guest Commentator never lost sight of the needs of ordinary people and the importance of policies to empower them.
Sir Roger Douglas was the former Minister of Finance in that courageous 1984 Labour Government that rescued New Zealand from the brink of bankruptcy – the legacy of Robert Muldoon.
Their swift and far-reaching reforms are legendary. They included floating the currency, lowering taxes from 66 cents in the dollar to 33 cents, abolishing price controls, removing subsidies, and opening up the country to export growth and trade.
They transformed New Zealand from being a highly regulated state-dominated society, to an open and competitive free-market economy.
Sir Roger believed, "The only effective safeguard for ordinary people is the ability to make a free personal choice among competing suppliers whose livelihood depends on satisfying the consumer. Dedication to that principle from 1984 onwards is what places that government squarely in the established Labour tradition of putting the needs of the common people first. The abolition of privilege is the essence of structural reform. Wherever possible, give power back to the people. That is central to democracy."
Sir Roger outlines the danger that exists when governments undermine freedom and choice, trapping people in dependency on the State:
"Politicians have deliberately introduced new policies or used existing policies to create a situation where most New Zealanders are dependent on them as a government. They have done this to win votes and to hold on to the votes of those they already have.
"The power to make important decisions about their lives has been taken away from individual New Zealanders and transferred to politicians and the bureaucracy. This has occurred in a number of important areas to most people, such as health, welfare and education."
We have all seen the dreadful impact of State dependency.
Generations of families trapped in a welfare system that creates dysfunction and ruins lives.
An education system that fails to provide far too many children with the basic skills and knowledge needed to get a good job and live independent of the State.
A health system that leaves tens of thousands of sick and debilitated New Zealanders suffering on waiting lists.
These policy failures are an appalling indictment of our system of government and they hit at the heart of one of the great philosophical battles of our time – how much control do we want politicians to have over our lives?
How far should their reach into our pockets and our way of life extend? Do we let them control us in the same way China dominates its people?
Or do we say "no" to their incessant intrusion into our lives, and limit their role?
Sir Roger Douglas reminds us that it's all very well to regard the government as a benign force, but in reality there's a political agenda that's driven by the need to get re-elected. Like any producer of goods or services, they need to be needed. They may also naively believe that they are a better keeper of people than people are of themselves.
In his article Sir Roger quotes from a speech he made in 1989, where he warns of the need to be wary of governments that appease vested interest groups: "Government is not there to protect vested interests at the expense of the consuming public. Its role is to ensure that vested interests cannot thrive except by serving the general public effectively."
That message is even more important now, 30 years on. Jacinda Ardern's Labour led coalition is not only allowing vested interests to prevail, they are sponsoring it. This includes two new Bills promoting Maori privilege.
The first is Labour's grand plan to revamp the whole public service by repealing the State Sector Act and replacing it with a new Public Service Act that includes race-based rights.
As the Minister of State Services Chris Hipkins explained, "The current Act is silent on the Crown's relationship with Maori, and that is something we are changing. We're requiring chief executives to operate as a good employer, recognising the aims and aspirations of Maori, the employment requirements of Maori, and the need for greater involvement of Maori in the Public Service…
"This is another clear signal that we are serious about our commitment to our treaty partners. What is good for Maori is good for New Zealand. The country is stronger when we improve outcomes for Maori."
Submissions on the Public Service Legislation Bill close 31 January 2020 – details can be seen HERE.
The second piece of legislation is just as important. The Education and Training Bill, which represents a fundamental rewrite of education laws, also includes an increased emphasis on Maori privilege. It wants to significantly boost the Treaty of Waitangi in schools and the teaching of Te Reo, despite the present education system already placing a huge emphasis on the Treaty of Waitangi and the teaching of Te Reo.
The Prime Minister, nevertheless, wants more.
The changes will be achieved by elevating the importance of the Treaty to the same level as the key objective of our education system, namely, ensuring "every student is able to attain their highest possible standard in educational achievement".
Under the new proposal school Boards will not only be required to ensure plans, policies, and the curriculum embrace local Maori tikanga and a Maori world view, but that they also deliver equitable outcomes for Maori students. The Ministry of Education says the new objective will "contribute to meeting the Crown's duty to protect Tino Rangatiratanga rights actively".
Sir Roger Douglas has explained that his reforms were designed in the established Labour tradition of putting the needs of the common people first – empowering citizens through the removal of privilege, ensuring freedom from state control, and fostering wealth creation to raise living standards.
Jacinda Ardern's ambitions do the opposite. The socialist agenda of the Labour-Greens-New Zealand First triumvirate is reaching further into our personal lives. The question is whether New Zealanders will wake up from our complacency and at some point stand up and say "no" – as the freedom fighters have done in Hong Kong – or whether we will continue to accept increasing State repression.
THIS WEEK'S POLL ASKS:
*Are New Zealanders too complacent about the loss of personal freedom?

*Poll comments can be viewed at the end of the article by clicking the button below.

*All NZCPR poll results can be seen in the Archive.

NZCPR Guest Commentary:

NEW ZEALAND – THE NEED FOR CHANGE
By Sir Roger Douglas
"Bracket creep has cost low and middle-income families with children a lot in terms of their standard of living and has made it almost impossible for them to get ahead financially.
"Take for example a family on $50,000 with two dependent children, that manages to increase their income by $10,000, or 20%.
"What does that family have left after paying the government $3,000 in personal tax, receiving $2,000 less in working for families support payments, and paying the government an extra $1,000 in indirect taxes (e.g. on fuel and goods and services taxes)?
"Answer, only $4,000 is left from the $10,000 increase in gross income they received.
"Out of this $4,000 it is possible they could lose quite a bit more in government housing support payments.
"No wonder most families do not feel any better off after receiving a good wage increase. The reason is that they are not, in fact, any better off, especially after taking inflation into account. In most cases this makes most of them worse off…"
*To read the full article, please visit the NZCPR website.

___________________________________________________
New Zealand Centre for Political Research
PO Box 984 WHANGAREI
Ph: 09-434-3836, Fax: 09 434-4224, Mob: 021-800-111
muriel@nzcpr.com
www.nzcpr.com

To unsubscribe from the newsletter, send this email – but don't forget to reply to the confirmation message.
If you need help unsubscribing, please email admin@nzcpr.com with "REMOVE" in the subject line.
Please note it's important that you contact us over unsubscribing problems because
it's often caused by the fact that it was an older address that was registered,
not your current one, and we will need to search for that.
To change your address please email admin@nzcpr.com with "ADDRESS CHANGE" in the
subject line, advising the new address to be added and the old one to be removed.