View our latest NZCPR Weekly Newsletter …

– to receive this free newsletter each week by email click the button and register

Dear NZCPR Reader,
This week…
This week we outline how the Labour-Green-New Zealand First Government has set New Zealand on a path to failure, our NZCPR Guest Commentator Frank Newman explains why the Reserve Bank's larger than expected cut in interest rates to boost confidence is likely to do the opposite, and our poll asks whether you too feel the country is being set up to fail.

Last week…
In case you missed it, last week we exposed the bizarre recommendations from the Government's Maori Hui, which included abolishing prisons and disestablishing the child protection agency Oranga Tamariki HERE, and our NZCPR Guest Commentator Lindsay Mitchell revealed the misinformation campaign being run against Oranga Tamariki by Maori leaders HERE.
Sharing our articles…
Please help to spread the message by sharing our newsletters. You can do this by forwarding the newsletter itself, or by sharing the newsletter's website link www.nzcpr.com/newsletter. Commentaries can be shared on social media using the Facebook and Twitter buttons found on each website article, or by clicking the Print button on an article and using the email function.
Will you help?
When we established the NZCPR as a public policy think tank in 2005, we rejected all forms of State assistance in order to protect our independence and maintain our freedom to hold the Government to account. We hoped that if we provided a quality weekly newsletter of research and commentary free of charge, our subscribers would help to keep us running. That's why the backing of subscribers is so crucial – we cannot operate without your support. Every contribution is greatly appreciated. Please click HERE to help.
Ensuring you receive our newsletters…
To ensure you receive our newsletters, please whitelist our newsletter mailing address. The address is newsletter-bounces@nzcpr.com. If your newsletter fails to arrive, the latest edition can be viewed via the Newsletter link on our website.
Email MPs…
If you feel strongly about the issues raised in our newsletter, why not share your views with our Prime Minister and MPs, send letters to the editor, or engage on social media. All of the addresses and links you need are HERE.
Register for the mailing list…
Anyone who would like to receive our free NZCPR Weekly newsletters is welcome to register for the mailing list HERE.
Thank you for your on-going interest and support.
Warmest regards,

Dr Muriel Newman
NZCPR Founding Director
What's new on our Breaking Views blog…
Breaking Views is administered by the NZCPR – the views are those of the authors. Here is a selection of this week's articles…
NZCPR Weekly:
SETTING NEW ZEALAND UP TO FAIL
By Dr Muriel Newman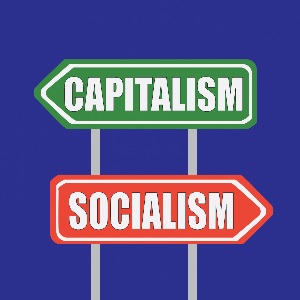 After the 2017 election, when 'kingmaker' Winston Peters chose Labour and the Greens to be in Government rather than National, 1,152,075 Kiwis felt jilted. Traditionally in this country the party that gets most of the votes on election night has been part of any new Government.
But not this time.
Winston Peters justified his actions by claiming that free market capitalism is failing New Zealand: "Far too many New Zealanders have come to view today's capitalism, not as their friend, but as their foe. That is why we believe that capitalism must regain its human face."
He clearly decided that a good dose of socialism was the answer. And the newly anointed Prime Minister Jacinda Ardern agreed, describing capitalism as a 'blatant failure'.
Under National, New Zealand's market economy had been one of the fastest growing in the OECD. Yet in spite of successfully managing the country through the global financial crisis and putting us onto the path to prosperity, Winston Peters chose the most extreme left-wing alliance in this country's history as our new government.
Mr Peters also prophesised an impending slowdown: "Our negotiations have taken place against a backdrop of changing international and internal economic circumstances which we cannot ignore. We in New Zealand First believe that an economic correction, or a slowdown, is looming, and that the first signs are already here."
He was right. An economic slowdown has arrived. And the parties he put into power are exacerbating the decline.
The Reserve Bank's shock decision to cut the Official Cash Rate by 0.5 percent to a record low of 1 percent is a clear sign that economic troubles lie ahead. It is only the fourth time in our history that the OCR has been cut by 50 basis points. The first was after the 9/11 terrorist attack in the US, the second was during the global financial crisis, and the third was after the Christchurch earthquake.
So what has spooked the Reserve Bank into taking this "crisis" step? And why is this Governor rejecting the advice of his predecessors – that New Zealanders must save more – by calling for the public to now borrow and spend?
This week's NZCPR Guest Commentator economic analyst Frank Newman believes that in attempting to boost consumer confidence with their extraordinary rate cut, the Reserve Bank has probably done the opposite:
"The Reserve Bank's action says things are now more dire than they were during the Global Financial Crisis. This is in contrast to the buzz from the Beehive which is: Don't worry, be happy!
"Given how little faith people have in politicians, I suspect consumers and business owners will take a lead from the actions of the Reserve Bank, but not the words of the Governor who says, Save the economy: Borrow and spend. Most consumers are prudent and will respond to his words by doing exactly the opposite. This will cause business confidence to decline at a faster rate than it is already."
Ever since the Government was announced, business confidence has been falling. Businesses are suspicious of socialist governments that believe they know better than the free market collective what's good for everyone.
The business sector foresaw massive union interference in the workforce and unaffordable increases in the minimum wage. They knew that new rules and regulations over things like health and safety would make running their businesses far more difficult.
They could see the new Government's pledge to restrict immigration would leave them struggling to find workers – just like the country's major strawberry grower, who was interviewed on the news last week, explaining that her application for the 1200 workers she would need during the growing season had been turned down, potentially threatening supplies of affordable strawberries at Christmas time.
It was also clear from day one that Labour was going to persecute private property investors, with a suite of expensive new regulations that would force up the cost of rents and make operating far more difficult.
But their anti-business agenda has gone well beyond landlords. By anointing the Greens into government, Winston Peters unleashed a vindictive attack on farmers.
The Greens want fewer cows and sheep, and fewer farms. They don't care about the impact on food prices, the economy, or living standards. As well as forcing agriculture into the Emissions Trading Scheme and limiting methane emissions through the Zero Carbon Bill, new fresh water regulations are about to be imposed that will make running a farm even more difficult. Shane Jones summed up the effects when he recently said that the country is now at "peak cow". In other words, peak incomes for farmers, meaning it is all downhill from here.
With dairy farmers needing a price of $6.20 per kg of milk solids to break even, and with the troubled Fonterra forecasting $6.30 to $6.40 for this season, highly indebted farmers will struggle to find the finance necessary to meet the new environmental standards.
As a result of government persecution, some dairy farms are already selling at a discount of over 20 percent. The situation will only get worse.
Of course, not only farming is in the sights of the socialists now resident in the Beehive. The seafood industry is also under attack, with proposals to close vast areas of ocean to save a rare dolphin – that is not under threat from fishing, but from disease.
The ban on new offshore oil and gas exploration came as a complete shock to the New Zealand business sector. It was done without notice or Cabinet approval – and has led to concerns that no industry is safe from the Prime Minister's authoritarianism.
The Prime Minister's vindictive treatment of law-abiding gun owners also came out of the blue. While her swift response to the Christchurch tragedy gained her plaudits on the international stage, her heavy-handed response here at home was profoundly anti-democratic.
Then there was the massive disruption caused by her plan to impose a capital gains tax onto New Zealand. And even though the immediate danger has disappeared, the fact that the PM said she personally supports such a tax leaves the fear that she could introduce measures that are equally punitive and destructive.
In fact, punitive and destructive is what her unilateral decision to commit New Zealand to the harshest possible carbon restrictions required under the Paris Agreement really is. It demonstrates an alarming lack of wisdom and a dangerous worship of idealism. As a result, not only will food prices escalate, but so too will energy prices, leading to higher unemployment and significant damage to industries that were once the backbone of our wealth.
With business confidence heading south, consumer confidence has now slumped as well. The chill winds of the economic slowdown that Winston Peters predicted when he announced the new Government are here. His Government is putting New Zealand onto the path to failure.
The United States has been down the same destructive path that we are now on. In response, the think tank Free Market America produced a video, If I Wanted America to Fail. It's message is as relevant to New Zealand today as it was in the US in 2012 when their fight-back began. The video went viral. Whether it played a part in the regime change that later took place is difficult to tell, but the unsettling message it conveyed is impossible to forget.
Here is the 4-minute video to watch:



CLICK TO VIEW
If that video was adapted to New Zealand this is how If I Wanted New Zealand to Fail would read:
If I wanted New Zealand to fail …
To suffer, not prosper; to despair, not dream.
I would start with energy.
I'd cut off much of New Zealand's supply of cheap, abundant energy. I couldn't take it by force. So, I'd make New Zealanders feel guilty for using the energy that heats their homes, fuels their cars, runs their businesses, and powers their economy.
I'd make cheap energy expensive, so that expensive energy would seem cheap.
I would all-but-outlaw New Zealand's abundant sources of oil, gas and coal – making it necessary to import it from overseas.
If I wanted New Zealand to fail …
I'd use our schools to teach one generation of children that our factories and cars and cows are causing runaway Global Warming, and I'd muster a straight face so I could teach the next generation that their parents are to blame for killing the planet.
And when it's cold outside, I'd call it Climate Change instead.
I'd imply that New Zealand's cities and factories could run on hydro, wind and solar power, without a fossil fuel backup for when the rain doesn't fall, the wind doesn't blow, and the sun doesn't shine.
I'd teach children how to ignore the hypocrisy of condemning logging, mining and farming — while having roofs over their heads, heat in their homes and food on their tables.
I would ridicule as "deniers" those who question the climate scaremongering of politicians, and when they remind people about the laws of nature – that climate change is natural and mankind's impact is minimal – I'd enlist a sympathetic media to drown them out.
If I wanted New Zealand to fail…
I would create countless new regulations and seldom cancel old ones. They would be so complicated that only bureaucrats, lawyers and lobbyists could understand them. That way small businesses with big ideas wouldn't stand a chance.
I would never teach children that the free market is the only force in human history to uplift the poor, establish the middle class and create lasting prosperity.
Instead, I'd demonise wealth creators, property owners, and prosperity itself, so they will not miss what they will never have.
If I wanted New Zealand to fail …
I would empower bureaucrats to bully Kiwis out of their dreams and their property rights by imposing such strict and costly regulations that it'd be almost impossible for farmers to farm, miners to mine, loggers to log, and builders to build.
And because I don't believe in free markets, I'd invent false ones. I'd devise fictitious products – like carbon credits – and trade them in imaginary markets. I'd convince people that this would create jobs and be good for the economy, but I would never say where the new jobs will be found.
If I wanted New Zealand to fail …
For every concern, I'd invent a crisis; and for every crisis, I'd invent a cause; like shutting down entire industries and killing tens of thousands of jobs in the name of cutting greenhouse gas emissions and saving the planet. And when everyone learned the stunning irony that imported oil and gas and coal would create more emissions than home-grown products, it would already be decades too late.
If I wanted New Zealand to fail …
I'd make it easier to stop commerce than start it – easier to kill jobs than create them – more fashionable to resent success than to seek it.
If I wanted New Zealand to fail …
I would transform the environmental agenda from a document of conservation to an economic suicide pact. I would concede entire industries like farming and mining and exploration to our economic rivals by imposing regulations that cost billions. I would celebrate those who preach environmental austerity in public while indulging lavish lifestyles in private.
If I wanted New Zealand to fail …
I'd convince New Zealanders that capitalism is harmful, and that socialism and more regulation is the answer.
I would prey on the goodness and decency of ordinary New Zealanders.
I would only need to convince them … that all of this is for the greater good.
If I wanted New Zealand to fail, I suppose I wouldn't change a thing.
We are proposing to create such a video for New Zealand – if you would like to support this important new project, please click HERE to help.
THIS WEEK'S POLL ASKS:
Do you believe New Zealand is being set up to fail?

*Poll comments are posted at the end of the main article.

*All NZCPR poll results can be seen in the Archive.

NZCPR Guest Commentary:

OFFICIAL CASH RATE SURPRISE
By Frank Newman
"The Governor raised the prospect to negative interest rates – where depositors pay to have their money in a savings account instead of receiving interest! Economic theory has it this would encourage savers to invest in business, which in turn stimulates growth. The theory is wrong in practice. Savers wanting the security of cash, retirees for example, will simply cut back on spending.
"If the alternatives like shares were palatable as the Governor suggests, then why do most retirees prefer the safer option of bank deposits? Or if shares are seen as too risky by risk averse investors, perhaps Mr Orr would prefer they invest in rental property, but then the government has made that just so much more difficult.
"There will also be an impact on KiwiSaver balances. Those approaching 65 will be invested in conservative funds invested primarily in fixed interest securities. Those funds will more than likely show zero or negative returns. They will most likely respond by shifting into a growth funds, at a time when high-risk 'growth' assets like shares have more risk on the downside than the upside.
"It is also quite likely that those depending on interest income will chase higher returns and be tempted by the higher returns offered by fringe finance companies, which is the very last thing they should be doing. However, this is the inevitably consequence of the Reserve Bank's actions. Perhaps this well-being government is so insulated from reality that it does not understand the human cost of losing one's life savings…"
*To read the full article, please visit the NZCPR website.

___________________________________________________
New Zealand Centre for Political Research
PO Box 984 WHANGAREI
Ph: 09-434-3836, Fax: 09 434-4224, Mob: 021-800-111
muriel@nzcpr.com
www.nzcpr.com

To unsubscribe from the newsletter, send this email – but don't forget to reply to the confirmation message.
If you need help unsubscribing, please email admin@nzcpr.com with "REMOVE" in the subject line.
Please note it's important that you contact us over unsubscribing problems because
it's often caused by the fact that it was an older address that was registered,
not your current one, and we will need to search for that.
To change your address please email admin@nzcpr.com with "ADDRESS CHANGE" in the
subject line, advising the new address to be added and the old one to be removed.