View our latest NZCPR Weekly Newsletter …

– to receive this free newsletter each week by email click the button and register

Dear NZCPR Reader,
This week…
This week we examine concerns that the Government's proposed compulsory New Zealand history curriculum could be used to indoctrinate children, our NZCPR Guest Commentator Chris Trotter outlines the sinister agenda of Maori nationalists seeking control of New Zealand, and our poll asks whether you share concerns that the new curriculum will be used to teach fake history.


Last week…
In case you missed it, last week we looked into dangerous climate alarmism including the use of children HERE, and our NZCPR Guest Commentator British journalist Melanie Phillips shared her concerns that the climate movement is becoming a cult HERE.

Will you help?
When we established the NZCPR as a public policy think tank in 2005 we rejected all forms of State assistance in order to protect our independence and hold the Government to account. We have no ads, no paywall, and no subscriptions. To keep operating, we rely totally on donations from those who receive our newsletters – please click HERE to help.
Sharing our articles…
Please help to spread the message by sharing our newsletters. You can do this by forwarding the newsletter itself, or by sharing the newsletter's website link www.nzcpr.com/newsletter. Commentaries can be shared on social media using the Facebook and Twitter buttons found on each website article.
Ensuring you receive our newsletters…
To ensure you receive our newsletters, please whitelist our newsletter mailing address. The address is newsletter-bounces@nzcpr.com. If your newsletter fails to arrive, the latest edition can be viewed via the Newsletter link on our website.
Share YOUR views…
If you feel strongly about the issues raised in our newsletter, why not share your views with our Prime Minister and MPs, send letters to the editor, or engage on social media. All of the addresses and links you need are HERE. Speaking out in a democracy is vital – sharing your views can make a real difference.
Register for the mailing list…
Anyone who would like to receive our free NZCPR Weekly newsletters is welcome to register for the mailing list HERE.
Thank you for your on-going interest and support.
Warmest regards,

Dr Muriel Newman
NZCPR Founding Director
What's new on our Breaking Views blog…
Breaking Views is administered by the NZCPR – the views are those of the authors. Here is a selection of this week's articles…
NZCPR Weekly:
FAKE HISTORY
By Dr Muriel Newman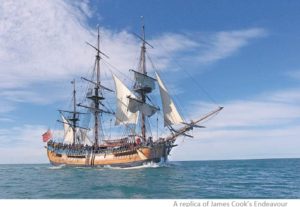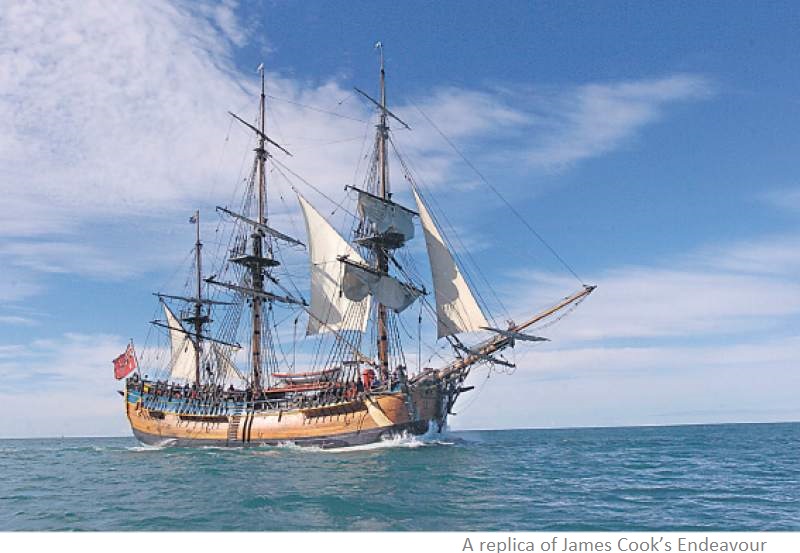 On TVNZ's Q+A programme on the eve of the 250th anniversary of Captain James Cook's landing in New Zealand, reporter Jack Tame asked the Minister of Crown-Maori Relations, Kelvin Davis, to name one good outcome of colonisation.
The Minister was clearly taken aback by the question, and in spite of being asked multiple times, refused to identify a single benefit, instead arguing that we should be honouring the contribution made by Maori.
It was a bizarre interview and highlighted the dangerous situation that we are now in whereby a former State School Principal, who is a senior representative of the Crown, has become so conditioned by Maori sovereignty activists that he found it impossible to outline any benefits that colonisation has brought to New Zealanders of Maori descent.
Kelvin Davis should have re-read The Treaty of Waitangi written by the great Maori leader Sir Apirana Ngata, who reminds us, "The Treaty found us in the throes of cannibalism…This was at a time when the Maori tribes were fighting fiercely among themselves. The Maori did not have any government when the European first came to these islands. There was no unified chiefly authority over man or land… the people were divided."
In light of this widespread lawlessness, Kelvin Davis might have recognised that some of the benefits of colonisation include the Rule of Law, democracy, secure property rights, the enforcement of contract, infrastructure, health care, and education. These helped to provide the foundation for the economic growth and improvement in living standards that have transformed New Zealand into the modern society it is today.
The Minister's denial of a positive contribution made by Captain Cook was echoed by Waikato University's senior research fellow Dr Arama Rata, who labelled the HMB Endeavour a 'death ship', saying, "…the replica death ship, the replica of the Endeavour, is literally on the horizon and will be arriving any day now to re-enact the invasion of Maori whenua. This mentality that Cook brought over, and the project here was to really eliminate Maori, to dispossess Maori, and to replace Maori with Pakeha settlers."
What she and other Maori supremacists are seeking is a radical transformation of New Zealand's constitutional framework to replace our present system of governance – which she claims is based on "settler colonial ideology" – with one that transfers authority and control to Maori.
This week's NZCPR Guest Contributor Chris Trotter is one of the few political commentators who really understands the sinister agenda of radical Maori, describing the 'death ship' attack as a 'Maori nationalist assault upon the meaning and reputation of Captain James Cook':
"What Maori nationalism seeks is a reversal of political fortunes: the creation of an Aotearoa-New Zealand in which Pakeha will no longer call the shots.
"A radical revision of New Zealand and, indeed, of global history, is crucial to achieving this political reversal. The cultural and scientific achievements of the European peoples, especially their dramatic expansion into practically every other significant land mass on the planet, must be re-cast as an horrific tale of murder, rape and theft – undertaken by that global human scourge which Dr Rata calls 'white people'. Only when the general perception of European civilisation has become one of technological prowess unmitigated by compassion or restraint, and the colonisation process is presented as uniquely oppressive and destructive of land and people, will the nationalist cause enter its next and most important phase – that of radical constitutional transformation."
Chris believes that, "If Maori nationalist historians can seize control of the new, soon-to-be-compulsory, history curriculum, then the necessary ideological preparations can be made for a radical constitutional transformation."
Through the unprecedented denigration of Captain Cook and other historical leaders as "white supremacists", and the malicious vilification of the colonisation process, the scene is now being set for the next phase of this power grab: the indoctrination of children through fake history.
The Prime Minister's recent announcement that New Zealand history will become a compulsory subject in primary and secondary schools from 2022 has set the scene.
At her announcement, the PM explained, "We have listened carefully to the growing calls from New Zealanders to know more about our own history and identity. The curriculum changes we are making will reset a national framework so all learners are aware of key aspects of New Zealand history and how they have influenced and shaped the nation."
She explained that the new curriculum will include the arrival of Maori, early colonial history, the Treaty of Waitangi, the New Zealand Wars, and New Zealand's evolving national identity.
What the Prime Minister didn't explain was the disproportionate influence that Maori culture and history already has within the existing curriculum.
In order to understand the full significance of this influence, we need to look back to 2007 when the present curriculum was being introduced.
Our current "progressive" primary and secondary school curriculum was the brainchild of then Prime Minister Helen Clark. Progressive education, which is strongly ideological, was seen as a way of removing elitism from the education system. Outcomes-based child-centred learning replaced the traditional subject-based syllabus. Teachers became facilitators of learning, objective testing and assessment were avoided as much as possible, and the centralised control of education was eliminated by passing that responsibility onto schools and their Boards.
At the time, the approach was considered to be highly experimental – only a handful of countries had adopted it. Some, like the USA and South Africa, rejected it when it became clear it was leading to a decline in student achievement. In fact, most countries that outperform New Zealand in international tests have a more traditional approach to education, with a standards-based syllabus, strong subject discipline, more formal methods of teaching, and curriculum road maps that are clear, concise, teacher friendly and detailed.
Professor Elizabeth Rata from Auckland University's School of Education has pointed out that when the Prime Minister made her announcement that New Zealand history would become compulsory for all primary and secondary students, she was puzzled by the fact that no-one seemed to know exactly what history is presently being taught in schools.
Professor Rata outlines the reasons: "Bizarrely we have a national curriculum that isn't a national curriculum. It's a localised one. This means local schools and teachers decide what to teach. That is why we don't know who is being taught what. And now, in a curriculum that fiercely rejects national prescription, New Zealand history will stand alone as a prescribed subject. Will this anomaly lead to calls for prescribed content for other subjects too? I hope so."
Professor Rata believes that academic knowledge is the key to educational success, and that New Zealand's slide in international education rankings is the result of a lack of prescribed content in core subjects such as English, maths and science. She believes all students have a right to be taught the very best knowledge that is available, no matter their home circumstances, nor where they live.
But under our progressive curriculum, where each school is free to choose what students will learn by picking and mixing topics from the curriculum framework, there is such a huge variability in classroom learning, that many students are missing out.
In this context, if the Government considers a subject to be so important that it needs to be made compulsory, the question is why did they choose history over English, maths, or science – subjects that students need for further education and worthwhile employment?
Or is their underlying aim political – are they planning to progress the radical agenda Chris Trotter described, in return for retaining Maori support at the next election?
It was 8 days after the Prime Minister announced that New Zealand history would become compulsory, that the Minister of Education followed up with a further announcement that a full review into what is actually being taught in our classrooms will now be undertaken. The inference is that other subjects will also be made compulsory.
But the fact that the Minister and Prime Minister didn't really understand how our curriculum works raises concerns that they may also be unaware of the extent to which the Maori supremacist agenda is already influencing education.
While Helen Clark initially removed the Treaty of Waitangi from a dominant position in her new curriculum, Maori sovereignty activists campaigned for it to be re-instated. As a result, the Treaty now plays a central role in New Zealand's Education Curriculum.
The Purpose and Scope statement explains that the curriculum will "give effect to the partnership that is at the core of our nation's founding document, the Treaty of Waitangi".
The Vision statement affirms that young people "will work to create an Aotearoa New Zealand in which Maori and Pakeha recognise each other as full Treaty partners".
The eight Principles of the curriculum includes "Treaty of Waitangi: The curriculum acknowledges the principles of the Treaty of Waitangi and the bicultural foundations of Aotearoa New Zealand. All students have the opportunity to acquire knowledge of te reo Maori."
The Treaty is also interwoven in all subject areas at all curriculum levels.
But that was not enough for iwi leaders.
When National was in government, the Maori Party also introduced compulsory cultural competency standards for all teachers, embedding the "Maori world view" into the culture of every school and early childhood centre in the country.
As a result, teachers are expected to ensure that Maori students will be able to learn "as Maori", that they will be prioritised above other children, and that te reo will be used in the classroom – no doubt in preparation for when the teaching of the Maori language becomes compulsory.
Looking ahead, the big question that arises when considering the compulsory teaching of New Zealand history, is whether the "Maori world view" will be allowed to dominate, or whether it will be balanced by traditional viewpoints, so students will become aware of the extent to which history has now been politicised.
For instance, when it comes to the 'arrival of Maori', which the PM says will be an important part of the new curriculum, will children be taught the full story, that while the main migration arrived around 1200 AD, archaeologists agree that the settlement of New Zealand was most likely a continuous process with evidence of humans well over 1,000 years before that?
Will children learn that proceedings of the Royal Society of New Zealand show that not only did Moriori precede Maori, but that when Maori invaded the Chatham Islands in the 1830s, they slaughtered most of the Moriori, eating many and enslaving the rest?
Will they teach our children that former Prime Minister David Lange was correct when he explained, "The treaty cannot be any kind of founding document", and that "The court of appeal once, absurdly, described it as a partnership between races, but it obviously is not."
So, while the Treaty of Waitangi has been called this country's founding document, will school children be taught that when it was signed on the 6th of February 1840, New Zealand was still part of New South Wales? If an agreement is to be called a founding document, shouldn't it be the one that created New Zealand as an independent British colony, namely the Charter of 1840 – a Letters Patent signed by Queen Victoria on the 16th of November 1840?
And when it comes to claims by the elite of Maoridom that the Treaty made them partners with the Government, will children be taught that such a partnership between Maori and the Crown is constitutionally impossible, and that such claims are a myth based on the deliberate misrepresentation of a court finding.
These are very controversial matters, but New Zealanders need to be assured that vested interests will not be permitted to seize control of the new New Zealand history curriculum to pave the way for the radical constitutional transformation that Chris Trotter has warned about.
THIS WEEK'S POLL ASKS:
Are you concerned that the compulsory new New Zealand history curriculum will be used to indoctrinate children with fake history?

*Poll comments are posted at the end of the main article.

*All NZCPR poll results can be seen in the Archive.

NZCPR Guest Commentary:

TAKING CONTROL OF THE NATION'S STORY
By Chris Trotter
"From the nationalists' perspective, the only hopeful aspect to the present situation is the enormously high level of historical ignorance in the New Zealand population – especially in the young.
"Forty years of failure to present a coherent historical narrative to successive generations of students has left young New Zealanders prey to the anachronistic blame-gaming of Maori nationalists. Descriptions of Cook as a 'colonialist' and, even more risibly, a 'white supremacist', have been swallowed whole by those Pakeha disposed to range themselves against the negative effects of racism and colonisation on contemporary Maori.
"If Maori nationalist historians can seize control of the new, soon-to-be-compulsory, history curriculum, then the necessary ideological preparations can be made for a radical constitutional transformation. Only thus can the historic reversal of Maori fortunes, which began on the day the Endeavour arrived off the New Zealand coast 250 years ago, be overturned.
"But only if the 'White Settler State' is a great deal less determined to maintain its power and privilege than the Maori nationalists have, so far, been willing to admit…."
*To read the full article, please visit the NZCPR website.

___________________________________________________
New Zealand Centre for Political Research
PO Box 984 WHANGAREI
Ph: 09-434-3836, Fax: 09 434-4224, Mob: 021-800-111
muriel@nzcpr.com
www.nzcpr.com

To unsubscribe from the newsletter, send this email – but don't forget to reply to the confirmation message.
If you need help unsubscribing, please email admin@nzcpr.com with "REMOVE" in the subject line.
Please note it's important that you contact us over unsubscribing problems because
it's often caused by the fact that it was an older address that was registered,
not your current one, and we will need to search for that.
To change your address please email admin@nzcpr.com with "ADDRESS CHANGE" in the
subject line, advising the new address to be added and the old one to be removed.