Dear Supporter,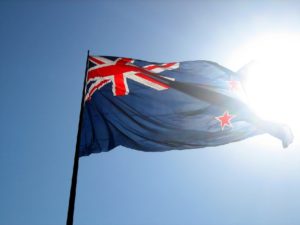 This is our Declaration of Equality Fighting Fund fundraiser page – if you wanted the NZCPR's regular donation page, please click HERE.
We launched the NZCPR's Declaration of Equality calling for equal rights and a colour-blind society, to counter the Government's plan to replace New Zealand's democracy with a dictatorial tribal aristocracy.
Their plan is to enact the United Nations Declaration on the Rights of Indigenous Peoples through their Vision 2040 agenda by stealth.
Our objective is to create a strong movement committed to defending our democracy and opposing this separatist plan.
Accordingly, we are building a fighting fund to raise awareness of the growing threat to our future and the need to defend our democracy – if you would like to support our campaign, please fill in the form below.
If you would prefer to donate by phone, using your credit card, we are happy to help – please call us on: (09) 434 3836 .
And if you would prefer to donate directly, here are the details – but please include your email address so we can send you a receipt:
* Internet Banking: please credit ASB Bank NZCPR account: 12-3099-0833814-51
* Cheque: please send your donation to NZCPR, PO Box 984, Whangarei
Thank you for your support.
Kindest regards,

Dr Muriel Newman
New Zealand Centre for Political Research
PS If you have any problems, please phone us on 09 434 3836 or email me at muriel@nzcpr.com