Dear Supporter,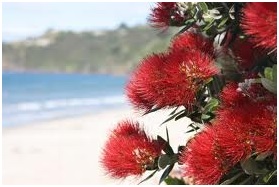 This is our Coastal Claims Fighting Fund fundraiser page – if you wanted the NZCPR's regular donation page, please click HERE.
As a result of the 200 opportunistic High Court claims for our coastline that have been lodged by tribal groups under the Marine and Coastal Area Act, the NZCPR has been working hard to to ensure that there is as much public opposition as possible.
The problem is that while claimants have access to over $300,000 of taxpayer funding to help them prepare their cases, opponents have had to not only pay a $110 filing fee for each High Court claim that they oppose, but they have also had to cover all of the legal costs themselves.
The NZCPR has supported the property rights group, the Landowners Coalition, with funding to cover the Notice of Appearance filing fees for all 200 High Court claims, and also for the substantial legal costs involved in fighting the first two claims.
However, with the possibility that the Judges will agree with claimants and award 'shared' title to the coast – which would result in most of New Zealand's coastline falling into tribal hands – we are now fundraising to help the Landowners Coalition cover the costs of appeals.
In addition, if resources are available, the Coalition is prepared to oppose every customary title application in the public interest, through legal submissions tailored for each claim. Where appropriate, for cases where a more substantial opposition is appropriate, they could bring together full legal team representation as they did for the first two claims.
If you oppose these Marine and Coastal Area claims, please help us provide assistance to those who are prepared to stand up for us in the Court, by completing the form below to enable them to continue fighting these coastal claims – in the public interest.
If you would prefer to donate by phone, using your credit card, we are happy to help – please call us on: (09) 434 3836 .
And if you would prefer to donate directly, here are the details – but please include your email address so we can send you a receipt:
* Internet Banking: please credit ASB Bank NZCPR account: 12-3099-0833814-52
* Cheque: please send the donation and form HERE to NZCPR Claims, PO Box 984, Whangarei
Thank you for helping the NZCPR to fight against these opportunistic tribal claims for our coast!
Kindest regards,

Dr Muriel Newman
New Zealand Centre for Political Research
PS If you have any problems, please phone us on 09 434 3836 or email me at muriel@nzcpr.com