March 14, 2021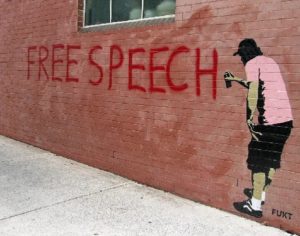 There is no right in the world not to be offended. That right simply doesn't exist. In a free society, an open society, people have strong opinions, and these opinions very often clash. In a democracy, we have to learn to deal with this."
– Sir Salman Rushdie, the British author, had a fatwa calling for his death issued against him by Muslim fanatics in 1989 following the publication of his book 'The Satanic Verses'.
To mark the two-year anniversary of the dreadful assault on two Christchurch mosques by the deranged Australian extremist Brenton Tarrant, the Minister in charge of the Government's Royal Commission response, Andrew Little, reaffirmed that all 44 recommendations have been accepted in principle: "The Government intends to ensure that its progress towards implementing the recommendations is transparent, and that it regularly communicates with communities on what is happening, and how it is listening and responding to feedback that it is receiving."
The Minister outlined some of the suggestions received during 33 meetings held with Muslim communities in January and February. They included concerns about "the cultural competency of teachers and principals" with calls for more "training"; the incorporation of "religious and cultural education programmes into school curriculums"; "disappointment and distress in the media's portrayal of Muslims in New Zealand" and the need for "the government to intervene"; calls for "the Government to work in partnership to effect true change… and co-design policies".
If some of these suggestions sound familiar it is because they essentially mirror controversial policies already implemented by successive governments to appease Maori sovereignty activists.
Attendees at the meetings also called for "the reform of hate speech legislation".
At the present time, New Zealanders' right to free speech is enshrined in section 14 of the 1990 Bill of Rights Act: "Everyone has the right to freedom of expression, including the freedom to seek, receive, and impart information and opinions of any kind in any form."
Under existing laws, those rights are limited by the 1993 Human Rights Act: Section 61 makes it an offence to express 'threatening, abusive, or insulting' opinions likely to 'excite hostility' or 'bring into contempt' any group of persons on the grounds of 'colour, race, or ethnic or national origins'. Under Section 131, anyone breaching the law by inciting hostility, ill-will, contempt, or ridicule, on the grounds of 'colour, race, or ethnic or national origins', could face imprisonment of up to 3 months or a fine of up to $7,000. Section 132, however, provides a "safeguard" – prosecutions need the approval of the Attorney-General.
The Human Rights Commission has stressed that our right to make controversial or offensive remarks is not undermined by these laws – they only restrict those who are inciting serious ethnic tension or unrest: "Only where there is the potential for significant detriment to society can the right to freedom of expression be limited".
A wide range of other remedies are also available to anyone taking offense at someone's remarks.
If the offending material has been published, complaints can be made to the publisher or broadcaster, as well as the Broadcasting Standards Authority, the Advertising Standards Authority, or the New Zealand Press Council. Social media platforms now have a myriad of channels for lodging complaints about content.
If the offence relates to the workplace, concerns can be raised with employers, since most have codes of conduct that do not tolerate racially offensive comments.
While protest action remains lawful in New Zealand – since that too represents free expression – it is unlawful for protestors to threaten violence or harm. Threats made against people or property that cause "significant disruption of the activities of the civilian population" are an offence under section 307A of the Crimes Act, with a penalty of up to 7 years in prison. For on-line threats, offenders can face up to two years in prison or a fine of up to $50,000, under section 22 of the Harmful Digital Communications Act.
It is in this context that Labour's 2020 election manifesto stated, "Labour will extend legal protections for groups that experience hate speech, including for reasons of religion, gender, disability or sexual orientation, by ensuring that we prohibit speech that is likely to incite others to feel hostility or contempt towards these groups under the Human Rights Act 1993."
So, while Labour proposed including "religion, gender, disability and sexual orientation" as categories to be protected alongside "race" in the existing legislation, the Royal Commission is recommending the far more punitive approach of criminalising people for saying the wrong thing.
They want new categories of "hate-motivated" offences to be created in the Crimes Act and Summary Offences Act, with frontline Police trained to identify "bias indicators" so they can categorise misdemeanours as "hate-motivated".
In addition, they want to repeal section 131 of the Human Rights Act and insert it into the Crimes Act, to include 'religion' as a protected characteristic, to increase the penalties from 3 months in jail to at least two years, and to broaden the scope of what constitutes 'hate speech' from an intent to 'incite' hostility to an intent to 'stir' it up.
If Jacinda Ardern decides to combine the Royal Commission's draconian plan to criminalise free speech with her proposal to protect not just race and religion, but gender, disability and sexual orientation as well, New Zealanders should be very afraid.
If those speaking out against such radicalism as religious fundamentalism, feminist extremism, or Maori supremacy are muzzled for their efforts and thrown in jail, New Zealand really would be on a slippery slide to totalitarianism.
The point is that expressing opinions, no matter how undiplomatic or clumsy, is the essence of a free society and the very reason why free speech is protected in law.
The freedom of expression epitomised by Barry Crump, Bill T James and other Kiwi heroes, has always been a bedrock New Zealand value. It is the lifeblood of democracy and the cornerstone of a free and liberal society. The very last thing this country needs is the chilling effect of hate speech police monitoring our every utterance, telling us which words we can and cannot use. As George Orwell warned, 'If you control the language you control the mind.'
With so many constraints already existing to restrict speech which is deemed to be objectionable, there is no justification for introducing more punitive law changes – unless, of course, the underlying objective is to use free speech regulations for political advantage.
In reality, the censoring of free expression in this country is already well underway without any need for new laws.
Just last month Magic Talk's John Banks was essentially sacked because he referred to Maori as a Stone Age culture. The truth that they were a Stone Age culture before Europeans arrived with their metal tools, utensils, and weapons, did not appear to matter!
Magic Talk presenter Sean Plunket, who expressed support for John Banks' right to free expression, also left the station – before he too was removed.
Peter Williams, the only surviving high-profile conservative host at Magic Talk, is also coming under pressure – he is being undermined by the Deputy Prime Minister Grant Robertson, who is now refusing to continue his weekly interview slot, after being asked whether the Government intended supporting the "Great Reset".
Prime Minister Jacinda Ardern has now also joined in, cancelling her weekly interview slot with Newstalk ZB's Mike Hosking, another conservative host, supposedly for rescheduling reasons, but more likely because she does not like tough questions.
Many newspapers have already banned commentary challenging United Nations' climate change socialism, even though their doomsday predictions are so totally inaccurate that their only purpose must be to scare the public into compliance. Stuff, astonishingly, is now also refusing to publish anything that challenges Maori sovereignty, preferring to promote their radical agenda to control our country, instead of the truth.
Earlier this month, the Herald also caved in, cancelling historian and former Labour cabinet minister Michael Bassett, by publishing then removing a column of his from their website that outlined how a Maori cultural takeover of New Zealand is underway.
It is in this environment that the Minister for Broadcasting Kris Faafoi has announced that a further $55 million of taxpayers' money will be given to the media – on top of the $50 million they received last year during the Covid downturn. While the Minister claims the additional money is to ensure the viability of "public interest journalism", it would be naive to imagine it will not be used for influence.
Opinion is divided on how far Jacinda Ardern will go in criminalising free speech.
Some, like journalist Graham Adams, believe a free speech crackdown "risks igniting a firestorm that could engulf her and her government", and he suggests Jacinda Ardern may back off to avoid controversy: "She is no stranger to backing away from promises made on the campaign trail if fulfilling them might harm her preferred prime minister ratings."
Others, however, are of a view that the PM will use her majority to bulldoze through the changes under the pretext of preventing another Christchurch attack.
At times like this it is important to realise that other countries are working on strengthening free speech, rather than undermining it.
This week's NZCPR Guest Commentator is from the UK – Dr Arif Ahmed, a Cambridge University philosophy scholar, led a successful campaign to reverse the free speech restrictions that were threatening academic freedom. He explains what happened:
"In March 2020 Cambridge University Council proposed a new 'free speech policy' featuring this passage:
In exercising their right to freedom of expression, the University expects its staff, students and visitors to be respectful of the differing opinions of others, in line with the University's core value of freedom of expression. The University also expects its staff, students and visitors to be respectful of the diverse identities of others, in line with the University's core value of freedom from discrimination.
"I found this wording completely unacceptable.
"First, its plain meaning was directly repressive. 'Respect' implies appreciation or admiration; it rules out giving offence. But lecturers, students etc. should not respect patently false opinions concerning e.g. vaccination or climate change. Nor should the University demand respect for all political or religious identities, from white nationalism to Islamic fundamentalism.
"I therefore proposed amendments which among other things replaced 'respect' with 'tolerance'. 'Tolerance' is more sharp-edged. It means willingness to accept behaviour and beliefs that are different from your own even if you disagree with them. The amendments therefore placed no limits at all (beyond the law) on what staff and students could say or write, or on what beliefs they might assert, propose or question, or on the terms in which they might do these things."
Since the University Council rejected his proposal, Dr Ahmed gathered sufficient signatures to force a ballot of all senior academic staff. His amendments – which also replaced restrictions being used to ban speakers from the University campus with a commitment to allow anyone to speak, so long as they do not break the law, libel or harass anyone – won by a landslide with 1300 votes in favour compared with 162 opposed.
What this shows is that those extremists pushing for restrictions on free speech are in a minority. But, as the Cambridge University example shows, they will succeed unless the majority are prepared to stand up and oppose them.
And this is a lesson we Kiwis need to take on board if we are to save this country. Those pushing extreme socialism, whether it is climate change or Maori sovereignty, are a vocal minority. If the public are prepared to stand together to oppose them, their dangerous ideologies, which are undermining our democracy and our way of life, will be defeated.
I will leave the last word on the crucial importance of free speech to the Rt Hon Gavin Williamson MP, the UK Secretary for Education, who is proposing new legislation to counter the disproportionate influence that a minority of students and academics are having in censoring free expression in the UK:
"Throughout history, free speech has been a constant sword against tyranny, injustice and oppression… Ideas in themselves are not worthy of respect, only tolerance – and to thrive they must prove themselves in the arena of evidence and debate. But in amongst the oddball, incorrect, challenging or downright offensive ideas will be found those that will transform our society and revolutionise our worldviews. By their very nature we cannot know which these are in advance."

Please note – you can register for our free weekly newsletter by clicking HERE.
THIS WEEK'S POLL ASKS:
*Do you believe hate speech laws in New Zealand need to be strengthened?
Note: Please feel free to use the poll comments to share your views on any of the issues raised in this week's newsletter.

*Poll comments are posted below.
*All NZCPR poll results can be seen in the Archive.

THIS WEEK'S POLL COMMENTS
| | |
| --- | --- |
| Most definitely NOT! | Pam |
| Do our comments and voting make any difference to those in power? | Rick |
| No – New Zealand Bill of Rights (Declarations of Inconsistency) Amendment Bill is presently being re hashed to give A. Little and his commie cohorts absolute power to reinterpret anything they wish as hate speech. CONTROL OF SPEECH VIA THE BACK DOOR! | Bruce |
| No Definitely not. Freedom of Speech is a fundamental right of our New Zealand Democracy, | Frank |
| MORE RESTRICTIONS TO AID THE SEPERATIVE MOVEMENT | Richard |
| We need to preserve the right to freedom of speech as this integral to freedom of think.if we prosecute freedom to think we will transit to robots, potentially living at the whim of tyrants. Freedom and tolerance in balance will allow better advancement of all citizens. | Stan |
| This country is going to surpass North Korea and the USSR with the loony bunch of half wits that are bending over to not only the half cast mob but the radical Muslims that have slowly but surely invaded this country and causing this crap about hate speech, the saying "the truth hurts" is now true more than ever, just hope that Nation ditches this crazy law when they take over in 2023 but the damage will be already done by comrade cindy and Co, | Richard |
| Who is going to stand up to lead the Free Speech campaign for ordinary New Zealanders? Already we cannot criticize Ms Ardern while she throws Maori and Muslim hierarchical systems at us | Monica |
| Why all the restrictions? Scared of the truth? | Sue |
| Absolutely not! The laws against hate speech are laws against freedom of speech, which is the very foundation of a free society. The hate speech laws should be abolished completely. Laws against hateful actions have validity, but if we cannot hear the speech of hate, how will we know what actions might be intended as a result? | Linc |
| It is sobering beyond measure the brazen hypocrisy and arrogance, of this Labour Gov.. Again, how they seduced so many voters to endorse their party to a massive win, remains stunning. This hate speech fiasco, is nothing less than another tier of imposed control. We now hear that Ginny Andersen, after denial, has admitted that she was aware at 2017 of the Labour Party office rental deal, where the party pocketed $4500/annum, from Taxpayers funds. Ardern and her collective of spineless, servants, have virtually no understanding of Truth, Integrity or Honest leadership. | Alan |
| definitely not | Gordon |
| There are a plethora of restrictions already enumerated within the Bill of Rights. We certainly do not need any further restrictions being placed on a democratic society. Miss Ardern and her sycophants may wish for further restrictions on speech freedoms (Her support of the "Honourable" Namia Mahutu and her bulldozed bill that removed the democratic rights of citizens to require the polling of the full electorate when changing the voting system, replacing it with a race-based system that permits only those claiming prominence of their Maori heritage above all others to vote for similarly qualified "Maori" clearly shows how she intends to apply equality of governance she so loudly expounded following the 2020 Election) and actions to date show that's have not finished their drive for a "New Order". Enough is Enough – NO FURTHER RESTRICTIONS NEED TO BE IMPOSED as it will only give more room for our left leaning, politicised Human Rights Commissioner to enforce the desires of his political masters, and create another branch of Miss Ardern's Police Force – the SPEECH POLICE. | Michael |
| The main law that needs to be strengthened is the one we enjoyed once, so unappreciative of its substance at the time – the untrammelled and unobstructed right to be able to state and discuss whatever our viewpoints might be. Leftism's corrupting and crippling substance stems entirely from its craving to possess exacting controls to prevent that freedom – especially in respect of what others can so easily rationalise in respect of its anti-western, anti-democratic. nihilistic philosophies. | Jim |
| New Zealand used to be a free country | Hugh |
| Based on what is already covered in existing law there is no need for change. It just comes from the left's desire to control our lives more. | Andrew |
| Freedom of speech must always be retained in an open society. | Graham |
| I have never experienced hate speech and I don't know any one that has. | Clive |
| NO!!!!! | Roy |
| | |
| --- | --- |
| Just another nail being hammered in the coffin to bury democracy in New Zealand. Step 4 on the agenda to turning New Zealand into a Zimbabwe like country. | Chris |
| Free Speech is our Most Valued Human Right. Lose it at our peril. | Coral |
| Marxists best friend. No free speech. | Darren |
| I am frankly a little confused as to just what is meant. I believe the very recent John Banks censoring and others is wrong. Stuff policies are failure and a slippery slope. | Maurice |
| Dr Muriel, Keep up your great work. Your being is so so important for today and the future. I left NZ when I observed Jacinda's dishonesty and beginning of her stalinisation of NZ. My work continues in exile. | david |
| Buy as you have said most of the general public are afraid to object for fear that there will be repercussions whether from the general public the woke community or from the law. However I think this hate speech thing is a whole lot of crap that should never have been addressed in the first place. Treat your neighbour as you would wish to be treated. All men are equal. OMG you could go on and on with all these sayings | Andrew |
| Absolutely not. Hate Speech laws are designed to totally limit FREE SPEECH. JA's hate speech laws are far reaching… Its all about control of the populace. | Kate |
| Actually we should live as equal citizens regardless of race. | Alexandra |
| not at all needed. | gerard |
| HELL NO! Historically, extreme Speech Suppression has made for very unhealthy societies. We don't need NEW ZEALAND going any further down that path. | Debby |
| If NZers do not stand up in defense of such a basic tenet of democracy, then we will soon see some frightening repercussions in our previously free society. If we value our liberties, we must speak up! | Heather |
| Totalitarian legislation such as "hate speech laws" have no place in a real democracy. We already have sufficient laws against libel and slander without this bleeding heart UN communist inspired threat to freedom of speech which smacks of the sheep's insistence in a certain inspired book that four legs is good but "two legs baaaaaa-d." | Rob |
| We need to preserve the ability to discuss differing points of view. | Jill |
| It will be impossible to identify hate speech until somebody feels pissed off and make a complaint. If something is said does it need to be recorded and available for scrutiny? I used to write letters to the editor but people are so sensitive that you end up with a stream of vitriol which I personally don't need. I don't want to offend anyone but the perpetually offended are everywhere. Even my wife says " you shouldn't really say that" Free speech is of paramount importance and any moves to stifle it should be strongly resisted | Mike |
| It's a nonsense to suppress our rights of free speech. We are entitled to opinions, however, this allows anyone to complain against any comments they disagree with. | Steve |
| There should be no laws about what you can say. There are already legal mechanisms like libel and defamation | bill |
| everyone must have an opinion | john |
| Existing laws are sufficient. | Shaun |
| No! Beyond slander or threats of violence we should have absolute freedom of speech. | Michael |
| We need to have free speech | Neil |
| Ridiculous and not necessary in democracy | Nev |
| We have adequate protections in place. The right to hold and express a divergence of view from the overly vocal minority and the left dominated media needs to be protected. | Bruce |
| Burka Ard. is just trying to justify further control of us. | Bruce |
| Enough is enough, Maori radicals peddling their Sovereignty | jeff |
| I totally agree with Michael Bassetts article written in the NZ Herald and wish it could be distributed widely throughout the country so that all NZ's can see the disastrous path we are being taken down by Ardern | Bill |
| Most definitely not! | Ron |
| The UK looks to me like a good path to follow. | Doug |
| We seem to be going the way of the UK. In the 2000s Blair introduced 'hate speech' legislation leading to over 25,000 (and rising) so called hate-motivated misdemeanours (although they have another name for it). Under this law someone can be reported to the Police by anyone who deems what they said as offensive – and that term is undefined. In Scotland the Internal Affairs Secretary is introducing legislation that makes it legal to inform if someone says something they consider offensive. Where does this end and the trouble it is causing is making the Conservative UK Government try and row back on the legislation. It is interesting and sad that in making his decision Little "consulted with 33 Muslim groups". Islam is not a Western Religion and does not have as its focus a concept of the individual as the focal point as Western Civilization does. Instead Islam is collective focused where the Ulma (Community of Islam) define what is accepted for the individual. This is a very top down focus where the individual is subsumed into the Ulma for the good of the collective, and where the individual surrenders his will, benefit and proclivities to that of the Ulma. This is not the New Zealand way of doing things if the legislation passes it will another nail in the coffin of New Zealand individualism. | Brenton |
| The whole notion of sensibly defining the scope and detail of free speech is unreachable. | Michael |
| There is already too much suppression of free speech on certain topics including so called racism | Les |
| There are already adequate safeguards against speech inciting violence and other dangerous acts in our law. This proposal would destroy our democratic freedoms. | Mary |
| Free speech needs to be brought back to a previous time when it was free. Will National and ACT repeal or do they agree with what's happening?? Why are they so quiet? Is it that they too don't believe in personal freedom and prefer dictatorship?? | Rex |
| The radicals have already tried to shut down legitimate debate over the hijacking of current NZ culture that was built by the immigrants from UK, and Europe that worked the hard yards in making NZ what it is today. If wee express a contrary view over this takeover we are accused of being racist. In fact the radical Maoris are totally racist as they slag off the white man. Talk about the pot calling the kettle black! | Kerry |
| Problem seems to be the main opposition partys seem only attacking the government on covid miss judgements, like whipping a dead horse, in 8 months anyway. Opposition partys need to look at where the economy is heading with the billions borrowed by this current government and also the freedoms being sneaked away from the citizens of NZ. | Owen |
| Freedom of speech is extremely important .So called 'hate speech' is simply an attempt to take away that freedom. There are cases where one can' go too far' but only when speech is demonstrably harmful to another person .I can hate things which offend my taste , for example. If someone else objects it is their right to say so. Let us stop being so' precious.' We know ,however, that it is a sinister attempt to silence all contrary opinions that is behind the move. I would stop all attempts to establish hate speech laws. If what is said or written goes too far, it will be provably , demonstrably so and can be appropriately dealt with without special hate speech laws. | Harvey |
| Marxism always move towards less and less personal freedom – freedom of belief, religion, speech, private ownership. Marxism is a totalitarian oppressive , ghastly system whose track record is the bloodiest of any regime ever. Ignore the slippery slope at your peril! Unless the tide is stemmed, as a Christian, I foresee a future of intense persecution of Christians – as seen in every Communist/Marxist country. | Duncan |
| New laws will threaten free speech | Rachael |
| There is not need for such laws. NZ is a tolerant society and accepts many different view points. Some maybe with a head shake. this is just another way of taking away our freedoms, one by one. | Jenny |
| Too easy to criticise speech these days… | Clive |
| just another left wing bundle of nonsense that has no place in NZ. When are NZer's going to get a spine and stand up against this rubbish. | Don |
| Censorship just forces ignorance under ground magnifying evil. | Richard |
| we are being stood over again | barry |
| Let the general pubic decide whether something is hateful, not a government deciding because it suits their agenda. the public at large is the best arbiter of what is right or wrong on what people say. | Deborah |
| Beware the secret police for they are constantly listening. Already there are certain things that must never be discussed by telephone or other electronic means. but only in person. Hate speech laws are by their very nature entirely subjective and wide open to interpretation by a government seeking to suppress political opponents. This is already happening with de facto state control of the news media in New Zealand. | Igor |
| Certainly not. We already have too many restrictions, both legal and otherwise, on what may be said in public. | Kerry |
| Why can't we have free speech no one complains when minorities say whatever they like | Peter |
| We are a democracy …we believe in free speech | Yvonne |
| Less legislation not more. | Terry |
| Hello, it's about FREE speech !!! | Mark |
| We have enough racist rabble rousers in NZ without giving them even more licence to cause mischief. | Charles |
| Not necessary | Barras |
| Its not hard to see what this leftwing government is up to. The media are pathetic in their grovelling to labour instead of scrutinizing their actions are doing to NZ. As I've said before, I can see civil unrest in the not too distant future for NZ. | Peter |
| Hate speech laws would muzzle us worse than the face masks Stalinda wants to make "part of normal life." | Joanne |
| NZ has become a country of PC over the top political tossers under the control of the current Labour lead coalition Govt. Disgusted for my grandchildren to be brought up in this current environment and all have Maori blood in their veins. | Wayne |
| We consider that if the current law is changed then we are in serious danger of becoming a totalitarian state.. we consider that the current law is adequate. | Brian & Judith |
| A BIG NO! We are not hearing much from the so called OPPOSITION!!!! | william |
| We need to go way beyond the latest outbreak to the very beginning. | Darag |
| The current laws are sufficient in my eyes. | Dennis |
| It's good enough | Sudhir |
| We don't need ANY "hate speech" laws | Geoffrey |
| Absolute oppression in NZ of Free Speech by marxist influenced idiots | Hylton |
| We already have too much in the way of laws in this area. | David |
| More of this rubbish we are being subject to by this Socialist Government…it needs to STOP. | Robyn |
| Be afraid, be very afraid. The Communist march is on. | Graeme |
| This is dangerous | Dave |
| Because: if anyone decides to be "offended" by anything and deem it hate speech the rest of us are their slaves. | Mark |
| We either have FREE speech or we don't. This is still a democracy I think but if Labour and the mad Greens have anything to do with it this will change. | Alan |
| Tell that to the media | RICHard |
| If we do we will be sliding further and further into communism | Colin |
| Freedom of Speech is a fundamental of the basis of our New Zealand Democracy | sheryl |
| Free speech always | Mike |
| Less Government and more individual freedom is needed. | Ross |
| | |
| --- | --- |
| No it's only free speech that needs to be strengthened. | Warwick |
| The Law does not require any change, the right of free speech is essential at a time when people are attempting to rewrite history. These issues need to be debated in public. | Darrel |
| Here we go let's gag those who actually know the truth and are realist & now live in a country run on Myth and Fairytales being spouted out by politicians supposedly running the country. We are nothing but a joke to other countries around the world… | Mike |
| Thank you for a very informative news letter this week Muriel. I have read the guest writers articles, plus your column with great interest, and glad it informs the public exactly what is going on in NZ. Thank you | Marianne |
| We are already 'way too PC! | Bill |
| We are on the slippery slope if we allow these radicals to dictate to us . We should unite as one and allow democracy to thrive.These loony lefties need to go | Dianne |
| sad if people can not express there thoughts and if some one gets a ragging so be it probably deserved it | russell |
| If you state an opinion that "offends" someone, Well that is just to bad. The problem seems to me to be that debate for the left is off the table. best choice for them seems to be to just deride that person and use the race/bigot/white supremacist/nationalist card/s. Most things we see happening now are in fact indefensible and against human nature. | Neil |
| This government will do anything, no matter what the cost, to retain power in order to transform New Zealand into a socialist state albeit a failed one where the population can only dream about what once was and what might have been. Shutting down free speech and implementing racist policies against the will of the people cannot be allowed to continue – the majority has got to speak up if they value the future of New Zealand | Kevin |
| The cancel culture must be stopped! Existing laws are perfectly adequate! | Allan |
| I'm not 100% sure what the current law says what can be said and what cannot be said in public but I suspect it's not too restrictive. | Garry |
| We have more laws now, than are needful, why another that isn't needed? | Ted |
| No. —- But to stay in power a politician will do his/her utmost. | Tony |
| Strengthening hate speech laws will only undermine what is left of our Democracy, which is SUPPOSED to guarantee FREE SPEECH and EQUALITY UNDER THE LAW. It will only strengthen this government's gallop toward a New World Order and a totally communist regime. We need to stand up and fight back, or God help us. | Joyce |
| What will be next laws To curb your thinking | Elaine |
| We are being stifled and told what we can and cannot say. Big tech are taking over too! Google is gearing up to launch a news curation service in New Zealand where publications, such as the NZ Herald, will be paid to provide stories. https://www.nzherald.co.nz/nz/politics/google-prepares-to-pay-new-zealand-media-for-content-on-new-news-service/3OUPSASGQ5F2VKRAQWRWWCIVBU/ | Steve |
| I don't think enough of the population realize what a Marxist extremist Jacinda Ardern, & her team in parliament are. Our Bill of Rights Act is sufficient to protect the vulnerable, & anything more than that, such as the proposed 'Hate Speech' legislation, is no more or less, than a muzzle on democracy. The Left Wing Lunatic Tarrant, has given Jacinda the perfect excuse to implement even more, democracy destroying legislation. Along with the crazy power that Covid has given, she must be in Socialist Heaven. | A.G.R. |
| Wake up nz. Dangerous times | Bev |
| Offensive/threatening language and offensive/threatening behaviour are already adequately covered in the Summary Offences Act, and any threat, or act of violence deemed more serious is covered in the Crimes Act. | Tim |
| Laws exist now are adequate! | John |
| They do not need to be strengthened – they need to be got rid of altogether. They are merely a tool for Government coercion and control. As for people who are so easily offended – I'm sure there is some kind of pill they can take to ease their pain! Our rights to Freedom of Speech are far too valuable to be sacrificed on the altar of Government self aggrandisement. | Scott |
| If we give up our FREE SPEECH, then we give away all our Freedom. Then we are Slaves to whatever Oligarchy is in Control. | Geoff |
| Just more social engineering that we don't need or want, designed to deflect attention away from this Labour government's poor performance in the economy and world competitiveness (i.e. the things that really natter) | Mike |
| WHO the hell has the authority to determine what is hate speech and what is OK.. | Deb |
| Free speech is or should be an unchangeable human right | Bill |
| Socialist Cindy wants to control the conversation. 'Cindy' and her politically correct appointee 'Liberace' as deputy, are not doing the majority of regular NZ'ers any good. It is all about meeting UN socialist global targets, to gain them roles at the UN once we give them their marching orders. | LUKE |
| No, no, and absolutely not | Murray |
| No,no, and absolutely not | Murray |
| The ability to express an opinion without the fear of losing a job, without coming under threat from the actual terrorists……. | Lionel |
| I'm against all hate speech law. . IF you don't like what I say then switch off | Tom |
| the proposal to stop free speech is tyranical | Brian |
| Some Maori activists seem to get away with inflammatory speeches on most days! Will they be muzzle? I think not! | Darryl |
| Definitely not. "Sticks and stones will break my bones; names will never hurt me!" So goes the old adage. Name calling only reflects badly on the person calling the name – not on the person who is the focus of their ire. However when name calling escalates to violence against a person and/or their property then the full majesty of the law needs to come down on the offender. Those laws are already in place however a soft judiciary has brought them into disrepute. If the law was adequately administered there would be no need for hate crime laws, instead we should be demanding a much tougher stance from the judiciary where crimes against persons and/or their property are concerned. As it stands an old lady suffers a home invasion resulting in personal harm and damage to her property. The offender gets off with a slap on the wrist with the proverbial wet bus ticket because the probation service has bled before the court on behalf of the offender. However were the old lady to be a lesbian or a Muslim, then the full majesty of hate crime laws would be brought to bear on the offender. Where is the justice in this for the old lady who is not a member of a minority? There is absolutely no need for hate crime laws; there is an overwhelming need to overhaul the judiciary and ensure that crime is punished on the severity of the offence and not on mitigating circumstances in the offenders background. | David |
| I am opposed to any legislation restricting our basic human right to speak freely. | grant |
| we are turning into a nation of victims and offended by everything and anything | Erin |
| Laws already exist to cover unacceptable speech | Jack |
| Definitely, we don't want the vocal minority to get their way. | Graeme |
| FREE SPEACH IS THE CONERSTONE OF DEMOCRACY | John |
| I think we need to be able to have freedom of speech to a certain extent. No need to be mean or offensive to people. | Lyn |
| We should feel free to have any views we like and if nobody likes it so be it. If others don't like it they in turn should have the right to challenge it. | Tim |
| Present laws are sufficient. Any new moves to change existing laws may be regarded as politically motivated and unacceptable. | Graeme |
| I am not sure what to vote here because I certainly believe in free speech, but hate branded about on social media – the people running social media need to sort that out. We can't condone hate, but we do need to condone free speech otherwise well be a communist state. I voted a few years back for Labour but I am not voting for them anymore. | Kerin |
| A VERY STRONG NO. IF WE CANNOT HAVE FREE SPEECH IN THIS COUNTRY IT IS TIME FOR AN UPRISING | Tom |
| One 'nutter' has become a perfect catalyst to control gun laws, which haven't worked, and now what we can think or say. Calling him a 'NUTTER' is possibly hate speech! | Dick |
| It will be used to stifle shut down free speech | Kevin |
| The right to Freedom of Speech is one principle that everyone should own. IMO this right is way more important than the much touted right to a warm, dry home. | Catherine |
| Too opinion based as to what is hate speech. We already have laws that cover the worst of it. Just a way to reduce our freedom of speech. | Jacqui |
| Get rid of all speech laws. control control control. | dona |
| Hate speech is just a poorly defined phrase used to suppress unwanted opinions. Democracy thrives on Hines debate. | Owen |
| I hate this government | Chris |
| We don't need such legislation; What one person may call 'hate speech', to another person may actually be factually correct. The PC nonsense has enabled this legislation to be developed. The time is long overdue when we got back to 'calling a spade a spade'; place emphasis on factual accuracy, and teach comprehension and rationalisation skills in our schools. | Bob |
| They are quite draconian already. | Rod |
| free speech is essential to democracy | Bill |
| Too late I think, the racism card is played at every opportunity. | Robert |
| They need throwing out | Jill |
| What next?? | Raewyn |
| Free Speech is part of our Democracy, but within the boundaries and acceptancy of Christian beliefs! | Roy |
| When free speech is gone, that's the finish. MAKE SPEECH FREE AGAIN. | Don |
| NZ Nazi Dictatorship has gone quite far enough!! | bud |
| So, so sick and tired of hearing the "you can't say that" when, obviously, I can, because I just did. We have lost many things during the last 30 years. One of these, sadly, is our ability to laugh at ourselves. We also seem to have lost our rationality and, when challenged, resort to emotional blackmail instead of a reasoned discussion. Truly? I don't give a toss if you are maori, caucasian, asian, american, european, bisexual, homosexual, heterosexual, cross dressing, muslim, christian, hindu, buddhist, shinto or anything else. But…keep it to yourself and stop ramming it down my throat, because it has become very tiresome. Hate speech laws written by our Red sociocommunist mates will exacerbate this and we will see more crimes like the mosque shootings rather than fewer. | Mark |
| 'Tolerance' and polite debate is the only good solution. Media that do not comply should be sanctioned. | Peter |
| Are we not all entitled to our opinion and to voice it for others to ponder? | David |
| The current laws are more than adequate. We need to be pushing back against this government's divisive, dominating, racist, undemocratic mantra. | Gail |
| One Mans speech is another's Hate speech ! | oliver |
| It is only too obvious that these 'hate speech laws' are part and parcel of an agenda to re-shape society and establish totalitarianism. I am not sure if it would still be possible to steer HMS New Zealand away from these treacherous cliffs. The crew (ie the majority of citizens) and are oblivious to what is coming and also utterly apathetic and self centered. They only wake up when the pain sets in. | Michael |
| No. They need to be repealed as our present laws are adequate | ET |
| I,v asked you ALL to email ALL mp,s from BOTH parties several times-STAND UP TO THESES PEOPLE who want to control what NZ does or in the case of radical maori take over NZ. Seems ALL AGES in Hong Kong & now elsewhere have the GUTS to fight for freedom except KIWI,s who will not fight for their grandchildren ETC. WHY NOT it,s time (way over time) many mp,s from ALL parties earned their TAX PAYER,S saleries so for once WAKE UP & EMAIL mp,s (their email addresses are here SO USE them) | Cindy |
| "Hate speech" laws need to be abolished. That's not a slippery slide to anything, it's the beginning and the core principle of an authoritarian regime. | Pavel |
| There is enough in current legislation to deal with people's language. "Strengthening" the hate speech laws will further stifle open and honest debate and restrict free expression of one's perspective. | Laurence |
| Honesty, openness willingness will set you free. Truth prevails. | mike |
| It is already covered in the Crimes Act. Any restriction of free speech will lead to the unacceptable control of the State and the dumbing down of the populace. | Phil |
| The Truth is currently being called hate speech by many in this country,,and particularly by the unelected Radical Tribal Elite. | David |
| No | tony |
| We have become so stultified in our thinking and priggish in our expressions that it has become unavoidably offensive to speak the truth. Jon Georg Hamon | Adrian |
| I believe they are fit for purpose as they are | Deborah |
| There are already enough checks and balances in our current laws | Rob |
| We already have legislation to do that. | Mark |
| The trouble is that the mass media is blocking freedom of speech, facts & opposing views. So most Kiwis are being kept in ignorance of what the Government is up to. | Fiona |
| Behind the mask of 'Kindness' lies a determined Marxist. We are in peril of losing all the rights fought for over the centuries. The government are pursuing the China model at pace leading to a nation of obedient serfs. | Lee |
| The most appalling aspect of this issue already is the lock step both the state and 'free' enterprise owned media are with all of the radical control and I want it groups we have presently! | Richard |
| The existing laws are strong enough. | Graeme |
| We have enough laws on this Topic already | Wah |
| No, and here is my example of free speech "the country is stuffed if this Government (sic) continues for it's full term. Judith Collins and her rag tag mob of misfits is not the answer either. Face it folks the country is stuffed"… and I am an optimist. | Bruce |
| The Laws are reasonable and to threaten jail is ridiculous. God help us and protect against Ardern's stupidity. | Sonia |
| Andrew Little needs to be removed from office. He's a danger to us all | Paul |
| If they do this people will not speak truths etc. & be frightened to utter anything. My father would spin in his grave at this as he fought for the right to free speech. | Nick |
| There is more than adequate protection in the current legislation plus a mechanism to complain if offended. Why change that unless there is a hidden agenda in play here. | John |
| Already too oppressive. | Vernon |
| No, they need to be thrown out altogether! Democracies need open and transparent free speech. No one has the "right" to not be offended. | Trevor |
| We have strong laws now, that only need enforcing. Increasing hate speech laws only masks the failings of organizations' like police and security services for failing some basic procedures. | Willy |
| "I do not agree with what you have to say but I will defend to the death your right to say it." Who judges the judges? | Peter |
| | |
| --- | --- |
| The capacity is already available and it is dangerous to restrict free speech and I feel the PM and supporter of the changes have an agenda to use the changes to retain political power via restricting dissent. | Tracy |
| Absolutely NO! | John |
| More threats from the power crazed, sycophantic, Marxist control freak heading the present government. Dismiss this rubbish out of hand! | Peter |
| In nz, we have "free speech" dont we? Or did I have a nana nap and miss the removal of our freedoms? | Kristene |
| This is beginning to be very scary. The pace at which Jac and her minions are ramming through political change is way faster than anyone anticipated. Maori racists and their Muslim-loving socialist enablers must be pushed back against or we will lose our free way of life. This no longer a joke, these woke idiots are in charge and they will not stop until they have total control. Jac is actually not 'kind' at all, she is simply a totalitarian control-freak hell-bent on subjugating our free will. Wake up NZ! | John |
| another step down the path to totalitarian control | Terry |
| The current situation is adequate and fit for purpose. | Derrick |
| If anything removed. If you wish to come and live in NZ then you live, think and act our way. If you do not like it do not come. | Wayne |
| The slide is already underway having progressed through PC, the key is TOLERANCE as expressed so well by Arif Ahmed and the democratic results amongst staff at Cambridge | john |
| New Zealanders should be very afraid. Firstly by closing down those in our media who are conduits of Free Speech, the cancel culture is slowly tightening the noose and will eventually choke our rights to freedom of expression – if we roll over and let them. Wholeheartedly agree with the quoted statement…'we must be prepared to stand up and oppose them.' | Robert |
| I think Helen Clark is pulling the strings. | Martin |
| Hate speech laws are alligned to this government's bid to "control" us all…. A little like Comminism. Ask the PM | Linton |
| Most definitely not. In a democracy we should be allowed to express how we feel about things. There are already provisions to deal with anyone who goes too far but by and large we should be able to openly express our views. | Helen |
| Thoughts and even thinking ' hate speech ' is next from the left dreamers. | Alan |
| This would be against all the principals of a democratic society. Even to consider such a move says so much about our present Government's propaganda goals. Just like sheep, some follow our socialist leader! | Stuart |
| All this will do is suppress ones views. | Peter |
| Yes BUT don't expect any progress with this Labour Government…. | Carl |
| Hate laws are often proposed and defined by those who wish to limit the expressions of others | Bryan |
| The matter is well covered by existing law. The move is political and dangerous. | george |
| This is absolutely ridiculous | Liz |
| One person's 'hate' is another's robust opinion. Taking offence is a voluntary action: the choice is up to the individual concerned. Therefore, alleged 'hate speech' is post-facto ; in other words, if this legislation is passed into law, no-one can be certain as to whether or not they have committed an offence when they have had something to say, unless and until some other person decides, after the event, that they are upset by it. This way lies madness; but zealots such as Little pay no heed to this reality. | Graham |
| UN World Order | chris |
| This is just political leverage being forced upon New Zealanders. It seems already now, that we are no longer allowed to speak the truth. If this law applied to every Maori radical, they would all be in prison … but hell no .. they can say and do what ever they like. The Police are being told not to arrest Maoris, because they are over represented. YES, because if you are committing crime in huge numbers, you should be paying the price.There are so many issues that everyone has their own strong opinions on, and everyone should have the right to voice those opinions. This government should be putting all gangs in their sights and making it illegal for these lowlifes to even exist in New Zealand. We are NOT living in a democratic society, but under the rule of a very sick government that is fast achieving a very divided country. | Des |
| We already have adequate legislation. Freedom of speech needs to be protected; not attacked by a government. | Peter |
| It's only the Left that get offended by the truth that call it hate speech! | John |
| I personally believe they are more than adequate as they are | Jono |
| More radical propaganda when will someone stand up and be counted | Gareth |
| Just because some woke person gets upset that you don't have the same viewpoint as themselves, isn't hate speech, if the hate speech laws are strengthened then the pretence that NZ is a democratically governed country is dead and buried and welcome to the totalitarian socialist state of Aotearoa | John |
| Enough exist already. | Sheila |
| New Zealand already has enough laws in this regard. | Louise |
| Already aware of the Cambridge Uni debacle, it's good to see it here. | ABS (Bryden) |
| Freedom of speech goes hand in hand with tolerance. | Maurice |
| Is our government trying to mimic Russia or China, visa a vis Hong Kong legislation. We are on the verge of losing our democratic status. What concerns me is that some of our younger voters just don't seem to get it. A bit like climate change really. Time to wake up NZ. | chris |
| This will be used to make it illegal to talk negatively about the govt.. This is socialism 101 | Marcus |
| As Muriel's column demonstrates there are already sufficient laws governing offensive speech in NZ. This is just a way to ensure protection for Labour's pro-Maori, racist agenda by prosecuting dissenters under the guise of hate speech. It harks back to Soviet style methods of control and should be opposed by everyone who cares about freedom of speech. | Derek |
| We need vigorous exchange of ideas if we are to be a liberal democracy. | John |
| In my opinion, this country is being run by a vacuous and ignorant young woman, encouraged by outside influences within New Zealand and the UN, in trying to appease her mentors she has forgotten what her job entails. Her vanity knows no boundaries, she will go down in history as the worst PM this country has ever had to suffer through. | Merryl |
| I am appalled by moves to further restrict free speech. New Zealanders must unite against this. | Trevor |
| No, I do not. I stand by the current freedom of speech that are within our Bill of Rights. | Grahame |
| There should be No Such law. Freedom with Free speech should not be challenged | Pierre |
| | |
| --- | --- |
| Absolutely not! Hate speech laws are just a political tool to silence unwelcome opinion. Anyone living in this country already has plenty of remedies if someone goes too far and breaks the law. | Brian |
| Such laws are definitely unnecessary but unfortunately our socialist government is unlikely to forgo the opportunity to exert even greater control over the public. | Murray |
| No. The restrictions on free speech that already exist should be repealed as well. All that should exist are laws preventing people from threatening others. All the existing restrictions are tools of socialist control. | Don |
| The Royal Commission recommendations are way over the top. No changes are needed otherwise they will repress the freedom of speech. Its already bad enough – people like Barry Crump and Billy T would be horrified if they could see what has happened to their country. | Brenda |
| Labour intends using hate speech laws as a tool of oppression. This isn't a slippery slide to totalitarianism – it is already here! | Ewen |