February 2, 2023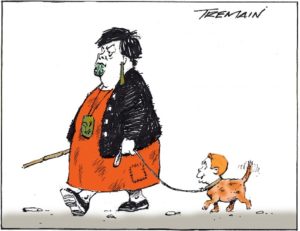 New Zealand's new Prime Minister Chris Hipkins has had a dream start. Uncontested for the leadership, he was then thrust into centre stage by the dreadful weather events that caused havoc and a tragic loss of life in Auckland.
While Labour MPs will be encouraged by their subsequent jump in the polls, the real test of strength for new PM will be whether he stands up to his Maori Caucus and puts a hold on their co-governance reforms – especially Three Waters.
Three Waters was built on a tapestry of lies and deception by Nanaia Mahuta and Jacinda Ardern, as they attempted to disguise the real purpose of the reforms – to give the tribal elite control of water, through a Maori-controlled regulator, Maori-controlled regional Water Entity boards, and Maori control at local catchment level.
Nor is it just freshwater, wastewater, and stormwater – without official approval, Minister Mahuta included geothermal and coastal water in the legislation as well.
But the latest deception can be found in the Water Services Legislation Bill, that is now in front of Parliament (submissions close 12 February – see HERE), which shows that the risks and liabilities of the huge debts expected to be taken on by the four Water Services Entities, will not be passed onto the Crown by Labour – as expected – but will be forced onto ratepayers!
Without any discussion in any of the background documents accompanying the new bill, if the receivers are called in over a Water Entity defaulting on its debt obligations, under Clause 137A, ratepayers would be liable: "A charge under this section must be assessed as a uniform charge in the dollar on the rateable value of property in the service area".
While Minister Mahuta mentioned the massive borrowings that underpin her Three Waters scheme in her first reading speech on the Bill: "Detailed analysis indicates that $120 billion to $185 billion is required to fund our water network over the next 30 years", she failed to mention that she was forcing ratepayers to carry the risk.
As the Mayor of Waitomo John Robertson explains, "Given the massive amount of debt that each of the four water services entities will take on, there has been a question as to what security would be offered to lenders. The Bill proposes that lenders will secure their debt through a property rating mechanism. Should a water entity get into financial difficulty and a receiver be appointed, the receiver would be able to bill local authority ratepayers a uniform charge to recover the entity's debt. By shifting the risk to property owners in this way, the Crown avoids the need to offer a guarantee to lenders."
Under Labour's Three Waters, New Zealand ratepayers are the big losers: not only are the council water service assets and infrastructure they funded being confiscated, they will have no influence over the Water Service Entities, yet will be forced to carry the liability for their debt!
Touted by Minister Mahuta as being more affordable than council water services, Three Waters has all the hallmarks of a Ponzi scheme, where debt is used to subsidise water charges, under an assumption that it never needs to be repaid.
Back in 2021, independent assessors questioned the financial viability of Three Waters, which was based on borrowing at an interest rate of 3.5 percent. With rising interest rates and ratepayers forced to carry the cost of failure, Prime Minister Hipkins has a responsibility to re-assess the scheme.
He needs to halt the reforms – or at the very least transfer the cost of failure from ratepayers onto the Crown.
But cancelling Three Waters is just the start – he needs to go much further if he is to distance himself from Jacinda Ardern's toxic 'co-governance' agenda.
The health reforms show only too clearly the dangerous outcomes of her race-based approach.
Our 30-year-old decentralised Health Boards were abolished during the pandemic, so Labour could pass control of health over to Maori. As a result, patients are no longer being prioritised on the basis of clinical need, but on race.
This roll out of apartheid has huge implications for the future of health care in New Zealand.
According to the "New Zealand Health Plan 2022", health is being transformed by "Embedding Te Tiriti o Waitangi across the health sector", to "better serve all New Zealand's people and communities".
The new system, which empowers iwi leaders to be a part of the decision-making process, "embeds support for the Iwi Maori Partnership Boards, grows Maori leadership and develops services informed by matauranga Maori. It also embeds actions to create a culturally safe workforce and ensure accountability across the system for equity of access and outcome for Maori."
Already the changes are significant.
A notice from Auckland University's medical school shows of the 287 places on offer in 2023, an increasing number are reserved for Maori and Pacific Island students – up from 70 last year to 103, while "general entry" places are being reduced – from around 120 down to 94. And while A grade levels are necessary for 'general entry' candidates, C grades appear sufficient for the Maori and Pacific students. Merit is now secondary to race!
Pharmac funding is being covertly redirected into treatments that prioritise Maori.
Official communications to the medical profession are now being issued in Maori, with an English translation.
Reports are emerging of doctors in hospitals being required to take a "cultural advisor" with them to ensure they are properly prioritising Maori patients.
There are plans for health funding, that would normally be directed to front-line care, being ploughed into a ballooning bureaucracy through an army of "wayfinders", "storytellers", and "evaluators" – to better ensure Maori health needs are met.
And to cap it all, an orchestrated campaign is calling for the Maori Health Authority to have full control over all areas of health so they can deliver "better outcomes" for Maori.
In other words our health system has been taken over by separatists prioritising health care to the 16 percent of New Zealanders who call themselves Maori. How long will it be before they demand 50 percent of the health budget, with the balance left to cover the 84 percent of everyone else.
Is this really the New Zealand we voted for in 2020, when we gave Labour the responsibility of governing alone?
Chris Hipkins must now decide if he wants an Apartheid health system as his legacy.
There have also been demands made for control of the conservation estate by the tribal elite, who perpetuate the myth that they are "guardians" who can manage the environment better than anyone else.
But the co-management of the former world-leading Urewera National Park by Tuhoe would suggest otherwise, with the public banned from entry, Department of Conservation huts burnt down, and pest control and maintenance in tatters.
According to a recent report by RadioNZ, it now turns out that a plan is being worked on to introduce the 'cultural harvesting' of native birds. These so-called great conservationists apparently want the right to catch and kill protected birds!
They already have the right to 'harvest' sooty shearwaters – a migratory bird that is protected in most other parts of the world – slaughtering up to 400,000 of the chicks every year.
Under Jacinda Ardern's legacy, the spread of co-governance has become endemic. From Churches, Museums, academia, charities and even sports bodies, the requirement to 'honour the Treaty' has led to the establishment of co-governance boards and the adoption of racist practices that discriminate against non-Maori.
This has become obvious in the last few days following a decision by Sports Northland – an organisation that is jointly funded by local and central government that has just adopted co-governance – to block a community meeting to discuss co-governance from their conference facilities. The matter has now been referred to the Human Rights Commission.
Is this what Willy Jackson had in mind when he said we have nothing to fear from co-governance?
This week's Guest Commentator is research scientist and historian Dr John Robinson, who has been closely monitoring the situation and now warns in his article "Living under tribal rule", that as a result of the forces unleashed by the Ardern Labour Government, New Zealand may already have passed a point of no return:
"A fragmented society is being constructed, destroying democracy and re-introducing the conditions for inequality and conflict. It is as if the government is itself initiating civil war, by setting down the conditions for tribal conflict among Maori tribes and against the remainder of New Zealanders, in a repeat of the many nineteenth century wars.
"Actions once recognised as treason are now assisted by a compliant government in a dwindling, and soon to disappear, democracy."
Looking at the whole co-governance mess that the Ardern administration has inflicted onto the country, it is clear that the Maori Caucus holds far too much power within Labour.
This, of course, is a direct result of the failure by successive governments to abolish the Maori seats.
Of the 15 Maori MPs in Labour, six were elected through the Maori seats. Altogether Maori MPs make up 23 percent of Labour's 65-strong Parliamentary team, and 25 percent of Cabinet. As a result, radical Maori, are now over-represented at the highest levels of government and, when acting as a block to further their separatist agenda, they are having a disproportionate and dangerous influence on the running of the country.
It's for precisely this reason that the 1986 Royal Commission on the Electoral System warned that the Maori seats needed to be abolished if New Zealand adopted MMP. They believed that fair representation would be achieved through the party list selection process, and they predicted that if the Maori seats were retained, they would distort the democratic representation of the country and create race-based discrimination.
This has now happened. Those pushing for an unprecedented transfer of government power to corporate iwi are now in the driving seat.
As a result, New Zealand stands at a crossroads – facing a future of totalitarian tribal rule if things are left as is, or a democratic future based on the equal rights of all citizens – if political parties are prepared to step up and do what it takes.
To defend democracy and the Rule of Law, the Maori seats and the Maori electoral roll must be abolished.
National's leader Christopher Luxon is on record as saying the existence of the Maori seats "doesn't make a lot of sense". He needs to go further and make their abolition a bottom-line policy for his party once again.
ACT has stated in the past that they want the Maori seats abolished – they too need to reinforce their commitment.
As for New Zealand First, they campaigned on a pledge of holding a referendum on the Maori seats back in 2017 – but failed to deliver when in government.
Whether Winston Peters can win back the trust of voters with a renewed promise to abolish the Maori seats remains to be seen.
Given the disaster of Three Waters, the Apartheid health system, and all other racist developments, New Zealand needs to end race-based representation altogether.
This country needs to follow the lead of a growing number of Western nations, including Sweden, Holland, Belgium, France, Austria, and Germany, which, when faced with escalating racial tension, removed all references to "race" from their Statute books.
Turning New Zealand into a "colourblind society", where are all Kiwis are equal under the law, is surely the only way to build a strong and united future – a team of 5 million equals, under one flag.
This toxic situation, where democracy is being replaced with 'apartheid', that Chris Hipkins inherited from his predecessor must be unwound if New Zealand is to have any chance of a decent future.
Whether our new PM is up to the task remains to be seen.
Please note: To register for our free weekly newsletter please click HERE.
THIS WEEK'S POLL ASKS:
*Do you agree with Labour that ratepayers should be forced to underwrite the debt of the Three Water Entities?


*Poll comments are posted below.
*All NZCPR poll results can be seen in the Archive.

THIS WEEK'S POLL COMMENTS
| | |
| --- | --- |
| Here we are speeding towards a Maori dystopian future. How dare the Labour Maori cabal put this on us. | Monica |
| everyone gets the same treatment,who the hell do maories think they are,gods,benificeries and inmates more like. | john |
| Chris Hipkins said that one reason to go ahead with Three Waters is that the local bodies do not have the funds to do the work that needs to be done. And then he and minister Mahuta, the Labour government, put it back to the ratepayers anyway under Clause 137A of the Bill!!!! | Pieter |
| Experience in the UK (Severn Water, for example) shows the economic damage this would cause. | Gordon |
| Three waters needs to be chucked out altogether | Maxine |
| Ratepayers are only a portion of the population of an area. The debt should be spread across all income earners, including so-called iwi charities. | Anthony |
| Corporations have for years salivated over control of our essential services. We can survive without electricity; we can survive without a functioning railway, but life ends without water. This is not a racial issue; this is an attempted takeover by corporations in league with government; you know what that is called. New Zealanders are one people and we strongly resent any attempt to divide us on any issue. We also believe we should have a say in what happens to our infrastructure; you know what that is called. too. | peter |
| I hope Dave Dobbin will still be alive and forced to write his last "admission" epic singalongs…. 'I live in a banana republic' and 'who's sorry now?' | Creed |
| I don't think it will be very long before he falls flat on his face/ | Beryl |
| This is a disaster waiting to happen. Giving a :get out of jail free" card to those who would "manage" the new entities is an open invitation to fiscally irresponsibility | Sandra |
| Co Governance is evil | Michael |
| Chris Hipkins didn't inherit this mess , cultural divide and shambles Arden and Robertson had created , betrayed & left our country & democracy in from his predecessors, he was and still is one of the Labour empowered assistant & major Architects in it. Adren, Robertson and Hipkins have been close bedfellows for a very long time , least we forget, which means we're still on the same track and destination just a different driver in a better polished car to fool the public and fully supported by the deceptive self styled turncoat media who are a disgrace to the people of this country and straight back at it in all but supporting and singing the praise of the out going criminals including Mahuta . All three politicians , Adern, Robertson & Mahuta should be jailed for their shockingly poor performance , out right deception , treachery , exorbitant cost and outright lies to the country, those are facts NZCPR and many others of credibility have factually reported on many times over. Instead it gets a bit dicey so WEF tells them to step aside for a bit so we don't loose our 'poster child experimental country ' experimentally being fed to the wolves which they've all collectively and completely demolished and now install Hopkins just to ensure they have a better chance of deceiving the main public agin which the media fuel for their own gratification and survival also , how stuffed up is this . These people are disgraceful in all respects, what the hell are we doing putting up with this let alone not holding them accountable, we have no one to blame but ourselves . | Garry |
| The government can pay for their stuff ups. | bruce |
| Government imposed the system – government covers the cost when it fails. | Rodger |
| Ratepayers buying an asset they already own by virtue of the fact that rates paid for it is grand larceny envied by mafia godfathers | bill |
| NO NO NO more cunning dog tricks from the maori take over of NEW ZEALAND yes it is that name. How does this work may as well go and live in Russia? at least you know what you are in for. How can 7.5% of this country who have contributed nothing to the infrastructure steel it and still make the people who paid for it pay for them to rip off the users because they are not bright enough to run a chocolate wheel in a school fair. Time to wake up people and reverse this stupidity by the government they have to go now. A question did we have three waters when the cunning dogs invaded this country and exterminated the Mariori.Who built the services to start with ????? | jeff |
| WHO WOULD ??? EXCEPT THOSE IN POWER | Sheryl |
| theft | mary |
| Better if they forget the Whole thing | Geoffrey |
| For a start they have no mandate from the Country to pursue this pathway. Secondly i strongly oppose Maori control. If such assets need replacing, then an "unaligned" business plan needs to be developed that works out how such works can be funded – e.g. a 10c levy on every cubic litre of water used and paid to a consolidated fund with a management team set up to determine and manage priorities in a fair way. It doesn't need in anyway an association with Maori. | Paul |
| Stop Three Waters. Stop Co Governance. Demand a referendum on both subjects, one on each. | Velma |
| When 3 Waters first came to light I thought it was attempt to replace inadequate ratepayer funding with the greater resources of central government. I was wrong. It's all on the long-suffering ratepayer. Which begs two questions: 1. If ratepayer resources are inadequate to ensure good quality water supply etc (one of the proponents arguments), why retain that source of funding? and, 2. If that source of funding is to be retained, why not ensure it operates under existing governance structures (local councils) instead of adding multiple layers of bureaucracy which will add complexity but not efficiency? The answer of course is that the real aim is to provide Maori control and a guaranteed tribal income stream. Another fallacy that's rearing its head – the claim by Hipkins, reinforced by compliant journalists such as Audrey Young, NZ Herald, that co-governance is misunderstood and needs to be defined and explained. So it will all be fixed by re-naming, re-branding, and a persuasive PR campaign. Nup. We understand very well what it is and what it means, and we're not having it. That's your problem Chippy. Scrap it now. All of it. And you might have a (slight) chance of re-election. Keep it. Re-brand it. Try to sell us the real meaning, and you're out. | Juliet |
| Hell No! Three Waters has to be stopped! In fact, all Co- Governance has to be stopped! | Valerie |
| Absolutely NOT!!!! | John |
| They are deceitful. | Tony |
| This is legalized theft. | Roz |
| So Labour nationalizes (steals) the water assets currently owned by the ratepayers & then makes them liable for the debt that will be incurred by this labour boondoggle…! | John |
| No, 3 Waters is a racist scam and new PM Hipkins will not stand up to the Maori caucus in any real way. Labour and its Maoris must be tossed out and a new government can begin the cleansing. | Chris |
| It is time to abolish the purely racist Maori seats in parliament, the Waitangi Tribunal, and the Race Relations Conciliator, It is long past the time to live as one people! | |
| We have already paid for the assetts | Warren |
| The racist scam 3 Waters must be thrown out. It is electoral poison, so toxic that even Labou realise they have to pretend to alter it to have any chance of re-election. So maybe a name change and a few paragraphs changed but co-governance seems sacred to these racist scum. Throw them all out for 1000 years and then let's start undoing all the Maorification that has been forced on us. Treaty be damned. | Chris |
| Liebour never mentioned 3 waters in the lead up to the 2020 election. But now it's law & further legislation enabling the debt to be secured by ratepayers just adds another layer of lies & deceit to an already shambolic piece of legislation. | Rex |
| I hope they don't win | Brian |
| See our treasonous NWO/WEF/CFR paid off, leaders attending 'Waitangi celebrations. What pathetic leaders they all are, sucking up, to corrupt Iwi for a handout, watch for the whitewash! | David |
| Definitely not be on ratepayers !! | trish B |
| Another sneaky move by Nania Mahuta and her cronies – timed so hopefully no one will notice over Xmas break. | Jillian |
| Maori have always been tribal.They will soon return to their their pre european ways and it will be their downfall. | Steve |
| If a debt is incurred then the governing board must be liable. | Rob |
| The rural people who have invested in their own water systems for ever are happy to continue to do so. We should NOT be charged for being responsible – we do not want to receive water from our Govt. – WE do not want to subsurdise the councils who have not looked after their water systems. We should NOT be charged for organizing our own water systems. | Annette |
| The Labour govt is totally corrupt. Everything they have done in the past is nothing more than apartheid and socialism at its worst. 3 Waters is just a start and must go. | Elizabeth |
| I am strongly against Three Waters. But if by foul means it comes about the liabilities should be shared 50% by the Maori entities and 50% by taxpayers. Every one uses water, not just the ratepayers. | Denis |
| This is disgraceful if it is allowed to continue | Jacky |
| So, firstly steal ownership of ratepayers assets then sheet the cost of the inevitable failure back to ratepayers? Immoral. Unethical. Power and control by a legalised and entitled minority. Who can consider apartheid promoters have mana? | Natalie |
| Referendum politics like the Swiss NOW and all this tribalism will be exposed for what it is. | Graeme |
| We paid for it, it was taken illegally, and now they want us to foot the bill if the entities stuff up? | Mark |
| This is an affront to all New Zealanders and especially to these who have a fully paid up properly functioning water system (such as in most regions). I hate these divisive bastards and what they are trying to do to our wonderful country. | Derek |
| The loss of democracy in this country ,which gave women the vote, is truly terrifying. The 84% apparent non- Maori apparently don't realise that their hard-won freedoms are ending as we head towards a kind of civil war | Pauline |
| Typical Labour/Co-governance b…s…. Why did Mahuta retain the Ministry Ardern appointed her to, when this deception is so incredibly wrong? | Bob |
| an absolute travesty when rate payers assets can be stolen and then have to be repaid for again | john |
| The Labour Government has caved into the Maori caucus. Totally unacceptable | David |
| A definite NO! | Martin |
| He has supported too many bad policies. He will have a honeymoon period but that doesn't change the realities. | Margaret |
| You've got to be joking | Vivienne |
| The agenda is set! How do I he ardent Labour voters continue to think they hat voting Labour is Demoncratic. | Robin |
| Most certainly not!! With these morons running things, costs will balloon. They need to be reined in quickly, before the country's totally ruined! | Shane |
| Absolutely not. Maori through Ardern have almost bled the country dry, it has to stop now. | Loretta |
| No bloody way. | Fraser |
| we now have a racist (aparteid) country. THIS IS A COMING DISASTER FOR ALL – INCLUDING MAORI. | gORDON |
| 3/5 waters must be stopped entirely. it is about tribal rule and control of assets and not the health of water. it is critical citizens understand what is at stake for our democracy and way of life. Demand from politicians control of our assets, removal of race from all legislation and laws, equality for all, one person one vote across all councils and Governments. New Zealand must change course in 2023. | Sam |
| Underwriting the debt of a entity over which there is no authority or control is senseless. | Ralph |
| What a deceitful government we have | Allan |
| Disgraceful | Lois |
| As my 4 year old great grandson would say NO WAY. | meg |
| Disgraceful… And getting worse by the hour! | Graham |
| With this as part of Three Waters you can see just how corrupt and dishonest Labour and the Maori cauccas are and that everything connected to Maori i e Whitangi Treaty organisation should be abolished but know opposition mainly National have the Guts to even suggest that. WE are heading into rough waters with climate change and fiscal failure. | ken |
| Bad idea. Such a financial burden on already financially stretched ratepayers provides no guarantee that they will get improved water services and in actual fact are likely to be worse off. | Virginia |
| There would be no chance of affording such a process…a spear in the heart of our demoracy! | Russell |
| Most definitely NOT!This has gone too far. | Colin |
| This can not be allowed to happen. | John |
| No absolutely NOT. Let's take this scurrilous action a step further. Because of this there will be a HUGE increase in rates, which will become untenable by a vast number of homeowners, who will then default. (except Maori who when they don't pay their rates for 6 years the debt is wiped) The default properties will then be confiscated by Maori. The same with farms, they intend to make the costs so great the farms become and are already becoming untenable default will become regular and Maori will step in an confiscate. It is how they will reclaim the NZ which they didn't own in the first place. Why do you think they confiscated the firearms!!!!!!!!!!! This govt are evil no doubt about it. Hipkins is just Ardern in pants. If he had been serious about getting NZ back on track, Mahuta would have sacked. They ALL need to go asap. This Bill will be disastrous for our country | Carolyn |
| No no no no…not now not ever. We didnt want this debacle so why should we be forced to underwrite it? | K |
| It is like a thief, who has stolen your car, asking you to pay the insurance for it now that it is theirs. | Ross |
| New PM, same old deceit and lies. How is it possible that the population can stand by whilst the very foundations of democracy, and a democratic society based on equality, are undermined by the Government itself. Unfortunately so many voters are just plain stupid and will probably vote them in again at the next election. | Gary |
| Lies, lies and more lies from Cindy. | Mary |
| Forget it and stop fleecing us | Laurel |
| This is unacceptable on every level. Blatant theft of assets. | Glyn |
| Jacinda was being told what to do by the UN which is dictated to by the WEF. Chris Hipkins and Chris Luxten will do the same , Agenda 21 & 30 The co- governance is divisive " divide & rule . We need to cut All ties with the UN. Our Govt works for them , not for us and the country is being ruined and put into deep debt for Control . | Colleen |
| Definitely not. There was no mandate for this, it was kept hidden (by our most transparent government ever, Ha!) and the whole thing is a toxic shambles. Further, having ratepayers being forced to underwrite the debt of the Three Waters Entities is designed to ultimately remove large sections of the population from home ownership. | grahame |
| If the new prime minister wants to get anywhere, he will have to wipe the three waters. And then he will never lead a new Labour govt with all there other shit . | Alan |
| But this must become irrelevant by the dumping of the three waters nonsense. | Murray |
| Absolutely no way thankyou. | Tim |
| Absolutely not. 3 waters and other racist policies need to disappear ASAP | Dave |
| The scope of this is beyond reason that Ratepayers should be forced to underwrite debt for what may be for gross in competence by such a large organisation . It's beyond ridiculous. | Philip |
| we have already paid for a lot of it | Maxwell |
| They would have no control of the decision making by each Entity. Most of the official positions will be there based on race, not practical experience! | Hugh |
| Undemocratic | Albert |
| Three waters belong to ratepayers and their asset is going to be stolen off them at bargain basement prices then reorganised into a scheme that most ratepayers disagree with then the exorbitant costs are expected to be covered by the ratepayers who've had their asset snatched away from them. The entire system is flawed and needs to be DROPPED quick smart. | Barbara |
| 3 waters should be abolished. | Peter |
| Those that authorise the expenditure should be individually responsible for its repayment | Armand |
| I submit a big NO to ratepayers underwriting any such mad project. If agreed to it would cause serious consequences for all ratepayers and residents of our country. | Brian |
| This has now passed the point of no return. Adern has destroyed New Zealand. National and Act need to grow some and set out policies that stand for equality for all New Zealanders not this race based disaster served up and spewed out by this out of control, division causing and greedy minority. We must continue to stand strong and fight against this destruction of our country | Heather |
| How about they listen to ALL the people of New Zealand? | Susan |
| Absolutely not!! Surely this is the last straw for the Labour govt. | Janet |
| Apartheid policies have no place in NZ | Wayne |
| My family and myself consider that to force ratepayers to underwrite such a policy would be a disaster of magnificent proportions. It could and would lead to a serious division in society and in the unity of our country and possibly to serious social and political results. | Brian |
| the good everyday citizens are unaware of what is going on in politics. the rest are stupid | mary |
| This is suggesting that we pay the Maoris to steal off us. | George |
| Yes the begining of TOTAL maori ownership (control) of ALL the land in New Zealand. Yes – using western law to take over NZ!! | John |
| Three Waters must not go ahead. Labour must be stopped. | Steve |
| Everything the Labour government does is wrong on so many levels. We appear to be on an unstoppable train of decisions with each one worse than the previous ones. Goodness knows what will be thrust at us in the remaining few months of their march against democracy and common sense. | CHRIS. |
| A quasi government dept. rules the spending, it accepts the responsibility for the incurred debt. | Robert |
| No but then again I do not agree with Labour on anything. The only apartheid free country in the world where the minority race want it…. mind you there is very little they don't want. They hadn't achieved a thing when they had it entirely to themselves and weren't likely to. | Bruce |
| Why should the debt be thrown back to tax and ratepayers? Why did the govt, stop the public referendum? Vote them out !! | David |
| Firstly another very good article from Anthony Willy. Judging by comments by Hipkins in todays Herald it appears that he has his flag firmly cemented in the co-governance camp. He is also more than likely to be an adherant to the Critical Race Theory (CRT) as well as other members of the Labour Party. This is a dark rabbit hole that has led to cultural reports being required by courts on offenders before sentencing (do white offenders qualify?) and tribal justice systems. This of course makes a mockery of blind justice and corrodes confidence in the criminal justice system. It also reared its ugly head in a Whangarei primary school with accustions of White privilege which was glibly passed off at the time by Ardern as an Education initiative. Two things to remember, Firstly Hipkins is an Ardern acolyte and schools are indeed trying to brainwash your children. Welcome to NZ as the party passing itself off as a Labour Party sees it. | Terry |
| We did not ask for it therefore we should not underwrite it | tony |
| What's the penalty for treason in this country. It should be applied to some of our MP'S and other so called leaders in New Zealand | Tom |
| The whole 3 (5) Waters debacle needs to be repealed asap. Hipkins is certainly not going to do anything to remedy this insidious legislation. If he does by some miracle, put it on the back-burner, it will be back with full force should they (shudder) be re-elected by deluded voters in October. | Mary |
| Maori elite or should I say crims want it to fail so they can take over our land when rate payers have to foot the bill for their failed takeover and can not pay. Labour has to be booted out, there is no other choice | Kevin |
| Chris Hipkins is still leading the same Labour party Jacinda Ardern lead. Mahutu , Davis, Jackson and throw in the maori party have all one agenda, cogovernance, then chip chip away, further down the track total autonomy. I also believe the pressure these people were putting on Ardern played a huge part as to why she resigned. We've seen Davis racial inclination in parliament and Jacksons attempt on Q A. Just see what comes out of Waitangi weekend. Of which not many of us recognise it as our national day anymore. | Owen |
| No way !!!!! Three waters should be thrown out in total along with co governance and any other racial agendas that no doubt are being secretly formulated. Are the leftists trying to separate us !!!! | Alan |
| absolutely not. It is total arrogance of the Maori people to think they "OWN THE WATER THEY DO NOT So much water comes from the heavens and natural sources in our beautiful country, which was here long before they arrived on their detour to Hawaii centuries ago It would be interesting to know the history of care that these people have given to preserve OUR (All NZers) land and water since | Jenny |
| The government have forced this upon us let them reap the benefits. Indirectly of course we will pay for it in our taxes. | Andrew |
| We knew this would happen. | Bill |
| Definitely not. Why should rate payers pay again for an infrastructure they've already funded, and a natural resource that is essential to life itself? It makes no sense This whole system will cripple NZ | Lori |
| Central government put it in place, and now control the assets, so all tax payers have to pay. | Andrew |
| Three Waters will eventually become listed on the stock exchange – the same as power. Shares will be issued to users who will immediately sell. Then the sharks will move in and waster will become increasingly expensive. Ratepayers will pay twice, once for upkeep and once for water. This on top of ever increasing rates. I see people losing their houses due to ever increasing rates and water demands. | Rod |
| NO NO NO!!! | Murray |
| NO NO NO. | Graeme |
| Ratepayers have enough of a burden now what with Council and Regional rates that we do NOT need another money grab orchestrated by a select few. | Logan |
| The three, or five waters (as I believe it stands now) must be abolished in it's entirety!! | Robin |
| | |
| --- | --- |
| Three waters and the Labour party need to be thrown out. | Peter |
| definitely not | Lorraine |
| Unfortunately most New Zealanders are unaware that this is part of the Three Waters Legislation and our Media are not reporting it on our news. | Helen |
| Absolutely NOT | Peter |
| What a lousy rotten trick Mahuta has Carried out 3 waters must be thrown Out | Ian |
| The rate payers payed for all the development structures of water water and know it is being legally stolen from use and we pay again. | Dene |
| The entire 3 waters proposal is evil and essentially treason | Peter |
| Calling 3 waters less expensive may even be true, but this whole process should have begun and still can be, by looking for even cheaper options. EG all new builds could be required to build in roof water capture systems | Ian |
| Absolutely not! | Tony |
| Three waters is theft by maori | Helen |
| No the whole situation is wicked | Shirley |
| What a disaster facing this Nation! | Dianne |
| The continuation of the separatist policies is destroying New Zealand's democracy | Peter |
| Of course not. | Rosemary |
| Definitely not. If we end up with the bureaucratic system they are proposing, of course it will cost billions. If they want to fix the current system, spend the money where it is needed and make the councils that are not up to speed, pay on a long term basis. Thousands of bureaucrats are totally unnecessary. | Tim |
| Absolutely not! If ratepayers don't determine who is running these entities ratepayers shouldn't be left footing the bill | Bonnie |
| absolutely not | neville |
| I would consider that theft of the taxes paid by hard working New Zealanders | Charles |
| It is time this stupid procedure and ham fisted government should be thrown out | Bob |
| Believe 3 waters should be abolished before he goes any further | Christine |
| absolutely not. | Gordon |
| Never never never!!! | cecily |
| NO WAY | john |
| Any ratepayer with any brains must have realized, that 3 Waters was a forced take over and a gift to the bloody Maori's by this criminal lead Jacinda Ardern mongrel Labour Government, in saying this, I still would not trust a NZ National elected Government, they are all puppets to the western "Global Predators". | Don |
| Kiwis believe in giving the other bloke a 'fair go'. Where's the fairness in creating a First and Second Class society based simply on what ancestry you can claim? | Stuart |
| No, no, no ! | Derek |
| Labour have ruined NZ society. | Noel |
| What an abomination! How about the crown buying the resources off ratepayers at full cost. No on second thoughts tell them to keep their grubby hands off our resources. | Neil |
| It is a stupid question really. The whole 3 waters thing is criminal and believe it to be unlawful. Mahuta and her band of criminals must be muzzled and put in their place. | Neil |
| How much longer do the majority of Kiwis have to put up with this maori activist crap by part-maoris who claim to have ownership of all NZ is absolute nonsense as they are NOT the indigenous people of NZ with so many other civilisations having lived here pre-maori or mori ori with them being savages indulging in cannabalistic practices right up to the time of signing a now expired treaty, it no longer serves any purpose to modern NZ. | Bruza |
| This is going nowhere. This 3 Waters is nonsense, It must be stopped. | William Clive |
| This was always set up by Mahuta as a gift to Maori. Just look at the way the water regions were set up – not for water collection but they exactly match the tribal regions! I cannot understand why this was not made public except for the fact that any criticism of the Maori is deemed racist. How have we got to this miserable state? | Laura |
| that is purely a system of theft of the people of N Z If Nania Mahuta's crew wreck our systems then they should pay up as the Labour Govt is so weak it is still the people paying for their poor management | Margaret |
| This is an outrage. How dare the Government dump such burdens on the ratepayers. How damned well dare they! The Maori takeover of the health system is totally unacceptable and C grade entrance for Maori and Pacifica is really going to improve the health outcomes for Maori. Jesus, what a mess. | Dianna |
| Racist Communists | Greg |
| Just another classic under handed crooked deal y the bunch of commies we have running this country | maurice |
| Absolutely now. Get rid of all race based crap. | Graeme |
| Increasingly apartheid! | Brian |
| It's such a sneaky move! save us from a warped and brain-washed government! | rose |
| Before our democracy (such as it is) I demand a debate (a democratic process?) on television on this and related subjects. It may require some time. There is a true history of NEW ZEALAND to catch up with! | Kevan |
| ABSOLUTELY NOT. IT IS A GREAT INSULT TO THE MAJORITY OF THE POPULATION OF NEW ZEALAND. | Robina |
| ABSOLUTELY NOT. IT IS A GREAT INSULT TO THE MAJORITY OF THE POPULATION OF NEW ZEALAND. | Robina |
| This a national (small "n") policy & should be a taxpayer issue. Any way the whole thing should be discarded as it was hidden from the voters last election. | Peter |
| The Flooding in Auckland shows that three waters would be a failure how is a council that calls an emergency going to have control over three waters which basically has no accountability to anybody!!!!!!! | Les |
| Once again this is apartheid by stealth and hypocrisy | Ian |
| Let the elite Iwies under write this shambles | Dianne |
| This is fraudulent and treacherous theft. | john |
| Absolutely not as they have had the assets taken away so how can the ratepayers now be burdened with something they now are given no say in how they are managed . | Bryan |
| No! This awful government is still hell-bent on Three Waters which is the biggest Maori take over ever. A thoroughly stupid idea. Vote ACT to see it abandoned. | Roger |
| It is their mess,they clean it up and pay their debt. | Anne |
| Delete the Three Waters Scheme. Water provision and care by Local Auth. with Government financial assist where necessary. Time to define a "Maori" | Donald |
| Definitely not!!! 3 waters has to be scrapped! | james |
| Definitely not and the whole 3water plan should be immediately abolished | Sidwell |
| Very dangerous given past NGO Maori money management | John |
| This system brings a disastrous future on New Zealanders. It will destroy life for future generations. | Anneke |
| should be a debt the whole country carries | Grant |
| Platform | Heather |
| This is an outrageous plan that would be an attack on private property ownership. That could well be intended, of course. Remember, You'll own nothing & you'll be happy – according to that infamous WEF Great Reset propaganda publication. | Elizabeth |
| So the widely held assumption that the financial burden of Three Waters would shift from ratepayer to taxpayer is now dispelled by a little known legislative insertion. This is in keeping with the rank concealments that underpin the entirety of the Three Waters delusion, right from the get-go. At what cost to NZ%u2019s economy? My opening bid $1.5 billion and climbing. All to advance racial preferment as none of the other purported justification is credibly evidence-based. And what position will be taken by the new PM? His lionisation by media centres around a few carefully crafted generalisations, but why should we think he will depart from Three Waters and other divisive measures, collectively comprising the Adern legacy, of which he has been such an integral part? I predict at best he will engineer an adjournment and so kick the can down the road thus merely giving the impression he will re-consider. An election ploy. Please NZ, don%u2019t be deluded. | Don |
| People and organsiations responsible for the debt that this will demand need to be responsible for the repayment | alan |
| It all beggars belief. | Leonard |
| Mahuta and Three Waters needs to be totally dismantled | Bob |
| The chickens are coming home to roost. For too long NZ has tolerated APARTHEID. The parrallels between minority Maoridom and the erstwhile minority Afrikanerdom in apartheid South Africa are astounding. | Geoff |
| Who will protect the white people in the isolated parts of New Zealand when shit hits the fan? | Sven |
| Such a crafty arrangement by Labour is the very reason we should oppose underwriting Three Waters' debt, and abolish Maori Seats and the Maori Roll at the same time. Democracy is the only fair way forward for the future of all New Zealanders. | Marg |
| Ratepayers would be paying twice | Elizabeth |
| No. This is a stupid idea. | Peter |
| I have not been consulted about this, nor do I give permission to be forced into debt by this constitutionally illegal cabal. I refuse. | John |
| dump the whole stupid thing as soon as possible we don't need it and send the lady with the bar code on her chin away with the whole lot | -russell |
| Useless labour pricks | Allan |
| no to 3 waters | Susan |
| Ratepayers are not only being asked to guarantee the debt of the four new Three Waters entities. What may not be widely known is that ratepayers are currently paying for engagement with Maori, iwi and hapu post Treaty settlements. This requirements is enshrined in the legislsted settlement agreements. This is an increasing cost and burden on ratepayers through your regional council and local body rates. This rort on New Zealanders must be reversed. Both National and Labour are equally culpable in supporting such racist legislation. | Chris |
| More duplicity and sneaking in of legislation without consultation or information | john |
| This is bullshit | Evans |
| And you can bet there will be more to it.These despicable people will have more plans. | Mick |
| Emphatic NO pay (Tax) without representation! | Peter |
| The maori radicals seem to be strangely quiet since Hipkins took the reins. Some agreement must have been met to buy their silence. Hipkins is not to be trusted either. | Kevin |
| An absolute rort | Gail |
| The lock-down Lunatic Hipkins will make little difference in trust-ability of this Labour bunch of morons. | Barry |
| More theft by Government. What else can you call it? Unbelievable arrogance. | John |
| Hell no | barry |
| I'm appalled that this has been suggested. So, as I see it, handing all the benefits and income from water over to the Maori and them not taking over the debt. They confiscate our infrastructure, but don%u2019t take our debt. Mahuta must be fired, she has run this through without any democratic procedure, no consultation, no approval from the cabinet. Cheered on by the tribal elite I cannot describe the fear and contempt I have for thisLabour/Maori government. We must, must get rid of them and bring back democracy to New Zealand. | Laura |
| No way at all this iis Jacindas commo plan to divide and conquour so stand up and fight you fellow NZers | eric |
| NO,NO,NO. This whole crazy idea has to be completely taken off the table and scraped, Mr Hipkins has one chance he, take everything that the other crazy women started and get rid and if he doesn't i sure that the labour party and it's hungers on will be gone for good. It's do or die, and that's why Jacinda baled out she was in far the deep and sinking and the only way to serve was to get out, ON CHANCE MATE DON'T MUCK IT UP. | COLIN |
| Definitely Not. | John |
| I do not believe that ratepayers should be held accountable for poor management, particularly when that management is controlled by an inexperienced group of managers. | John |
| Absolutely not, only idiots and this government is full of them, would suggest such a stupid idiotic move. It is now time for our new P.M to show that he is not a communist. And for that matter Christopher Luxon has to become much more positive and stop talking in his mild manner way | Tom |
| hell no no | barry |
| Its rubbish | david |
| No, this is a disgrace. | Jane |
| Three Waters should be completely cancelled. | Lauree & Ralph |
| three waters needs to be abolished | Nick |
| The entire three waters project (now expanded to five waters with the secretive introduction of geothermal and coastal waters) is an extremely risky undertaking. The scale of the undertaking and the borrowing required can be underwritten only by central government. The state of water supply and sewerage schemes varies markedly across the country, with some local authorities having up-to-date systems and others not so. Had it been made clear that ratepayers were going to be ultimately liable for the costs of Labour's dodgy plan, it would never have got to the starting post. Luxon and the National Party seem to be in snooze mode. The whole racist reform needs to be abolished. | Gavin |
| 3 Waters was not on the remit in 2020. No one voted for it because no one knew about it. Therefore they have no legal remit to impose it upon us without our consent. | Brenton |
| No. This was a scheme dreamed up by Labour without the agreement of ratepayers. If things turn to custard the government should wear the cost. Hopefully this scheme will not go ahead. | Dennis |
| This is outrageous! This must be stopped. NZ is being destroyed by all this corruption and seperatisim. We now have communisum knocking on our door. We must save our democracy and human rights. | Joyce |
| Next it will be a charge for playing hopscotch its thei b alls up so keep it as tax payers | Warren |
| Since the gov't has stolen our property because there is no bill of sale, the crown should foot the cost not the ratepayers. We, ratepayers no longer have ownership of the water systems so why should we foot the bill of any over-spending by what is now a crown entity. The owners are the crown and therefore the crown should foot the bills if they want to take control. | Kevin |
| Never, never, never would I be willing to underwrite the debt of the dreadful Three Water Entities. If the present government persists with such a move it will be time for a total upheaval and immediate dismissal of the current government. What an outrage! | ROB |
| Of course not! We've paid once already! Maori elite and gov just trying to enslave population more! | Peter |
| Definitely NOT | Lois |
| An utter waste of oxygen even thinking about these maori radical's. and what they want, get, expect. Lets take the restrictions off and get the govt to tell us the secret behind the stone city in Waipoua forest that predate maori by 900 years instead!!! | laurie |
| Have their cake and eat it too, God no. | Richard |
| First, steal what rate payers already paid for, Then, make them pay for it again, Clever, but fraud by any definition | Wytse |
| Absolutely not. | Eric |
| This is so wrong, the trouble is the media is preventing the whole story being told to all kiwis. | Alister |
| Grossly irresponsible and unfair on ratepayers another Mahuta slight of hand outrageous | Stephen |
| Rate payers in Auckland have a much bigger problem and what is the government doing about it? Closing the schools then changing their mind thus making it difficult for workers needed to clean up said mess. Are they all mad? Ratepayers should not be forced to underwrite the debt of Three Waters. The Government and its ineffectual members should be drowned in it. | Paloma |
| More deceit from a rotten PM. Isn't there some reason why she can't be arrested? Not only for the damaging co-governance travesty, but for the harm she has done and the murder she has committed by mandating those poisonous injections she conned and lied to a gullible public about. I am so furiously angry. And her sidekick is no different, he was with her all the way. I hope people don't have short memories. | Carolyn |
| They have already paid for the water assets, and it is not the ratepayer responsibility to become the guarantor for the debts of the Three Water Entities. | Richard |
| Absolutely no | Kay |
| Will they take responsibility for flood damage, and can they be sued for flood damage by the water they claim they "own"? Maybe it's time for civil war again to regain control of an equal rule for all. | Bazza |
| This is horrifying | Evelyn |
| Three Waters Entities is a divisive waste of money brought about by Labour to appease the vastly inept leaders of a minority group. | Hugh |
| No put it solely on the Tribal Leaders | Shaun |
| Definitely No | Ian |
| My rates are high enough now. | Ann |
| But then 3 waters (aka mega gift to Maori elite) should never happen. At the end of the day rate payers will foot the bill anyway. What we need to do is hold councils to account for the massive waste happening daily within these growing pits of bureaucracy. | Tony |
| | |
| --- | --- |
| Certainly do not agree. In fact I do not agree with the 3 waters being legislated for. It will only create a huge bureaucracy instead of actually having locals getting the jobs done. Sure there needs to be a national oversight/audit but surely that could be done with a team as small as 10 experienced professionals. | Keith |
| Three waters needs to be thrown out along with the Labour Party and race based politics. I am part maori and want a better New Zealand for my children and grandchildren than tribalism and constant bickering over over a stupid treaty. | Peter |
| It is not ratepayers responsibility | Murray |
| Duck shoving of the worst type . Have they no morals ? | Peter |
| We know where the money will end up- the maori elite will take all and the grass roots maori will get nothing | Gay |
| They bought it, they pay for it. What an absolute cheek to expect us to underwrite their debt when the water infrastructure has been stolen from us – the rate payers. What a farce. We are living in the time of chaos instigated by a runaway government coup. | Carol |
| NO WAY | Ray |
| Once again Socialists spending other peoples money. Get rid of the lot of them | Cookie |
| We have to get back to democracy fast | Chris |
| Rubbish | Leonard |
| ABSOLUTELY NOT!!! LABOUR M.P.s SHOULD stand GUARANTORS FOR THIS SCHEME IF THEY THINK IT IS SO GREAT! | Sylvia |
| Of course not ,the good old maori mafia are demanding a totally abhorrent apartheid greedy system aiming at the low life parasites that form the Labour maori caucus .Do they seriously think that the public are so dumbed down that we will accept this ? Sadly a number of Kiwis are that stupid as to vote Labour again .Perhaps bring back electrical therapy to any /all Labour morons . | Ray |
| We want these Rogue Members of Parliament to look up the Word TREASON and it's ramifications. You were all voted by the PEOPLE, for the PEOPLE, NOT for you to form a totalitarian Dictatorship against us. You PEOPLE are out of Control !! | Geoff |
| The whole 3waters process has the attributes of a pponzi scheme. | Bryan |
| No, no no. | Faye |
| Labor have put N.Z into huge debt now they want struggling rate payer's to fill labor's pockets. | Ann |
| Absolutely NO. As an Auckland ratepayer and New Zealand taxpayer for 55yrs I have already paid for our water and infrastructure. | nicole |
| The Labour Govt got us into this mess. The majority did not ask for it and the majority were actually against it. So Govt should underwrite the debt, not ratepayers. | Frank |
| Just another hidden decision from Labour, designed to be passed without scrutiny. There have been many of these decisions, and not one of them recognises the fact that this is a European based society, and has been for almost 300 years. Try to imagine what our country will look like if it is given over to tribal rule, and remember this horror scenario when you next go to vote. | TOBY |
| NZs were promised ( binding on the crown) that private land and interests in private land were not to be touched for Treaty Settlements. This clearly rescinds that promise . | Theresa |
| Especially not as we were never consulted on any aspect of three waters. | Peter |
| We are at a very significant cross road – we choose to deteriorate into a third world country or shake off this corruption and start the re-build. | john |
| Never. Please people of NZ wake up. It is too late now Maori elite are already ruling this country. Ratepayers are powerless unless England can re-enforce the TOW as they must have copies of the original as the NZ original has been bastardised by Waitangi Tribunal. Then we can follow Western countries and remove all reference to race from our legislation and statues. We need England to intervene as NZ law has been corrupted by Iwi Elite and we will never get justice in NZ. Somebody posted that we are the second most corrupt country in the world. God defend NZ. | Brenda |
| Still the same party. | Murray |
| The costs of 3-4 Waters is an irresponsible funding by Labour. This was incurred at Govt level with an attempt to steal assets from the taxpayer and then pass further debt guarantee back is Draconian. | Hugh |
| Labour must go | Scott |
| Cost of Living is too high already. | David |
| Not a rate payer obligation | Michael |
| The former PM and her Maori cohorts have got to be held responsible for the deterioration of the country's race relations. It's time for Jacinda to face the music, and pay for her mess, before she disappears, to live the life of luxury from her ill gotten gains. | Merryl |
| Hipkins is another treacherous career politician cut from the same cloth as Ardern. The shine will come off him pretty quickly while Maori separatists double-down on their agenda. Surely this will be the last Labour government for another 50 years, but sadly NZ is already too ruined to recover | Tony |
| Get rid of 3 waters. I is nothing more than a ruse to get more power for a few who only have self interest at heart. | Ido |
| Outrageous. We payed for the infrastructure. We own it. Ourselves, we are on tank water and dont even use their system. How could the charge us? | Tane |
| Absolutely NOT. While theatre assets remain in Council ownership and control they are at least accountable to the ratepayers who have funded these assets. To have the assets confiscated from the original funders is just plain theft. To then have the gall to expect ratepayers to cough up when the water entities fail to manage them efficiently, is unforgivable and criminal. | Kerry |
| NO! – scrap the whole Bill in its entirety along with all the others slipped through in the dead of night by this collection of racist shysters masquerading as the government! | Scott |
| A copy of this newsletter Muriel NEEDS to be emailed to ALL PARTIES | Cindy |
| Absolutely not! We are paying for too many Labour stuff ups. | Neville |
| Ratepayers carry the burden already, and most manage ok. Some targeted funding out of Wellington is needed, which should not be that much of a challenge. Expensive new entities that bring in race/cultural elements must be firmly rejected by our representatives. | Bazza |
| I'm too old to shift to Australia or somewhere else but I hope my Grand Children or Great Grand Children do. | Albyn |
| Labour are a collection of crooks | dave |
| The truth is that this legislation seeks to legalize RACKETEERING – a criminal activity. The idea that all of New Zealand's water assets can just be given to Iwi, who then want hundreds of billions of dollars of tax payer dollars to maintain them, is racist and nothing short of theft. Of course they want to rate payers to pay WHEN (NOT IF) they go into receivership, otherwise the scam will fail. I don't know of ANY Iwi enterprises that haven't failed, been riddled with corruption, fraud, abuse, and then have to be repeatedly bailed out by tax payers, while mysteriously enriching the Maori elite. This is not a democracy, New Zealand is increasingly being run like a Mafia crime family. | Jasmine |
| Definitely not. We did not vote for Three Waters Entities. | Jacqueline |
| Which political party will have the guts to fight against Maoris and restore democracy. How long will it be before sanity prevails. | Peter |
| NO NO NO NO NO NO NO !!!!!!!! TO THREE WATERS !!!!! How loud do we have to say it ?? | Sue |
| If the new PM has any hope of keeping Labour which I hope wont happen he should do away with anything elitest Maori as we are supposed to be as one. Co Governance I think should be illegal as we didnt vote for that and 3 waters has never been explained or asked about from us. I think Seymour would do well if he gets enough votes. | Barbara |
| This is very unfair as the majority of ratepayers were against Three waters taking place. | Diana |
| If I agree with such, then I would be agreeing the the Three Waters Scheme and I am "TOTALLY " against the Three waters issue. Too many hand outs to the maori's. | Richard |
| But taxpayers would then have to foot the bill and who are they? The same people. Money comes out of the same pockets. | Gareth |
| Daft idea formulated by daft minister. Thankfully she is getting pushed. | Graham |
| Three waters legislation means total control of our country by a minority group. | Bruce |
| Absolutely not. The Government dreamed up this scheme, they should foot the bill. I suppose eventually we all pay it anyway, one way or another. | Sheila |
| no, no, no, no. | diana |
| Everyone who uses (multiple uses) and/or drinks water in any form should "underwrite the debt" via their tax structure IF anything like Three Waters eventuates and society in general would thus 'own' their water. Get common sense Councillors to administer – not radicals or activists! | Stuart |
| I can see a future of very high rates across the country. | Brent |
| | |
| --- | --- |
| I don't agree with the entire Waters debacle! | Martin |
| We have already paid. Just like spurious treaty "claims" we will have to pay again and again and again and ………. | prue |
| If this goes ahead then it might be time to reconsider living in another country. This one is fast becoming too expensive. | Lawrie |
| This just a twist by Ahern and Mahuta to further turn us into a separatist country. 3 waters is a rort. Confiscating ratepayers assets is to my mind a no no. | Russell |
| Rate payers have already paid for the water infrastructure that the councils already own so the government want to pay a pittance for the infrastructure and the make the ratepayers pay for it all over again. | Digby |
| We need an election now | Bev |
| Absolutely not, we have paid our rates and entrusted our Councils to manage infrastructure on our behalf already I for one will not accept this if it comes to pass | Peter |
| Not at all. Get the ones who proposed it stop now. | Ray |
| It needs to be scrapped | Tony |
| So Mahuta's claims that 5Waters was to save ratepayers from incurring great expense/debt was just another lie from this soul destroying government. | Fiona |
| Muriel, thank you so much. You are doing the work of our entire Parliamentary Opposition. How can so much damage be done done in such a short time?! | Peter |
| Definitely not! Maori elite want it they can underwrite it themselves. All this race based crap has to sop get a backbone Hipkins, national & Act now need to go strongly on the attack to put a stop to it all, The only way forward is a colour blind government. We need a referendum now once & for all civil war in our country is going to be very real the way we are going | Nigel |
| Should not be any Three Waters Entities. Assets should remain with Councils, each project what needs doing to bring water infrastructure to a high standard, and Crown should be responsible for the financing. | Jim |
| Perhaps those who disproportionally gain most from Three Waters, the tribal Iwi, should be the underwriters, as they will soon have deeper coffers than the Crown. | Peter |
| I don't agree with three waters. | Bruce |
| I'd be interested to know when kiwis,last thought NZ was Gods own,it's been a bloody long time.Co-governance,just another name for Apartheid. | Mike |
| Let labour and greens pay for it they stuffed it up | Carl |
| Thieves they are. Stop 5 waters. | Teresa |
| No way. We have already paid for what we have and it is top class. | Brian |
| The whole of the 3-waters scheme is a complete nonsense. Where were the alternative schemes that the public could have had a choice for public participation? The simple way to sort this out is to have a referendum with all the country's rate payers to have their say. If the county's rate payers say no then to proceed with putting the debt onto the nations ratepayer will simply be illegitimate. The time has come to ask; not what the country can do for Maori but what Maori can do for the country? | Garry. |
| Lets do away with this stupid 3 (5) waters idea. | Errol |
| All water infrastructure should remain under under the control of the present local authorities | Grev |
| This is anti democratic ,in fact a criminal act in my opinion.A snap election is needed,not the morphing of one so called leader into another,without voter approval. | Rick |
| They should pay, it's their dumb idea.We only have a few water problems in this country. Identify and fix them ! | Mike |
| Three water needs to be abolished. | Robert |
| We shouldn't have to pay for Labour's mistakes. But we will. Either through inflated charges as ratepayers or as tax payers. It'll come out of out pockets. | Jenny |
| Empathetic Jacinda may have set NZ on a path to destruction. | Don |
| Labour, Greens and Maori Party need to go. | Steve |
| daylight robbery being enforced upon ratepayers | russell |
| HELL NO | Ian |
| Civil war is getting closer and closer | Alan |
| Bloody Theft | Paul |
| We have already 'paid' for excellent water services in Whangarei. The scheme is a fraud and needs to be dumped in its entirity | Dick |
| Was never campaigned on and dictatorship raises its sword once again. | Janet |
| We have paid for the infrastructure – it has been stolen off the ratepayers and yet we have to stand as guarantor if tribal entities run into financial trouble. with their borrowing. Just how many times do we have to pay for what we once had? | Michele |
| Preposterous that Mahuta has engineered this! Sickening beyond measure. | Allan |
| not likely | Wiremu |
| We need a referendum – we will not live under a tribal system | Peter |
| The costs and consequences should lie with those who make the decisions | Frank |
| Absolutely not. Take politics out of it, this is pure common sense! I suggest reading the Mayor of Waitomo, John Robertson's article in this publication of NZCPR. John spells it loud and clear. | Chris |
| Parliament created 3 waters without consultation. Parliament needs to fix any related problems including debt. | Keren |
| no put the debt ?onto the pipers who pipe the tune eg,the maori dead heads what dreamed up the nightmare. as for co governance, how does 10% -90% work? | james |
| We have Hobson's choice in our political parties. Vote Labour for a collapse of democracy, vote National/ACT for more of Milton Friedman's Rogernomics and Ruthenasia. | Hugh |
| The regime with 'Chippy' at the helm will not do anything different from what the ' shadow cabinet' under Mahuta and her cronies is pushing. They run out of time and the want to entrench as many of their devastating policies as possible. We can be sure that they will extract as much money as possible out of X waters before these ' entities' collapse under massive debt . They will then simply walk away and leave ratepayers with debt up to their eyeballs. If in any case National and Act come into 'power' , they will be stuck with the enormous task of damage control . The opposition will blame them for not being able to fix this damage done to the nation and by the time the next election comes along in 2026 , and gullible and forgetful voters will vote for Labour again because they will promise to fix the things which they have destroyed in the first place. We are — one way or the other– screwed.!!!!!! | Michael |
| 3 waters is corrupt | Janne |
| Never, Is this so Mahutas gang can takeover ratepayers property when they can't pay her debt and give to her relations who don't pay rates on maori land. The whole country needs to March on govt. Opposition where are you? ZHELP! | Allan |
| This is apartheid at its worst – where are our opposition leaders??? and media printing and supposedly disproving statements made by NZCPR if they're untrue or unfounded?? Our country is lost to woke leadership and reporting. Where is our transparent reporting ?? Bought that's where !!! | Leeanne |
| The whole scheme needs to be scrapped. | John |
| Chris Hipkins comes across as another political wimp so I don't expect he will do other than throw word salads around. National have thrown up a few billboards saying they will repeal 3 waters and replace it, but don't say what they will replace it with. The greens and the media are typically siding with the policy which will cause most damage to the economy. Act are the only party who have said they will dump the whole lot. And the gangs and the police are the only ones with guns now so guess who is at the most risk here? | Rex |
| Whatever has happened/is happening to 'one person one vote' !!! | michael |
| This is theft by acquisition and must be stopped | Warren |
| Labour is taking on unwanted debt to fund a regime that nobody wants. To then turn around and expect the ratepayer, whose rights have now been stripped from them is beyond arrogance. The government makes the cockups, we pay the bills, once again | Trevor |
| Hell no, time for New Zealanders to stand up & become one voice. | John |
| Most definitely not. Everything to do with race must be abolished. Most Maori have more 'other' ancestry than 'Maori'. What is happening is apartheid pure and simple and must be stopped urgently. | Helen |
| Definitely NOT | David |
| Scrap co-governance. | Ernie |
| Nonsense | Jeff |
| It is all most a given that at least one of the Iwi entities will fail sooner rather than later if some of the practices of other so called Maori Authorities is anything to go by. | Barry |
| absolutely not, the government has caused this mess they need to be held responsible | keith |
| This whole Maori 'takeover' issue is, apart from overt racism, neo-Marxism in a not very clever disguise. Labour must be outed from office – AND the deducted Maori seats in Parliament abolished- in accord with the formal advice of the Royal Commission on Electoral Reform that introduced MMP | Hylton |
| It is the biggest ever fraud against New Zealanders and needs to be stopped! | Roger |
| They will effectively anyway, as government funding comes from tax payers. Three Waters needs abolishing. | David |
| MArxist activity and dishonesty at its worst. Seeds of Civil war coming | Thomas |
| Definitely, absolutely no!!! | Joe |
| Labour, stay out of rate payers assets. | Tony |
| Apartheid at its most sister. | Brian |
| Absolutely not! Just immediately stop anything that is race based. End this current divisive, apartheid rule by the so called "maori elite" Nothing in our law's will be based on the treaty of waitangi,an outdated,corrupted treaty. | Darryl |
| More daylight robbery of mostly unaware ratepayers. | Lynne |
| | |
| --- | --- |
| I didn't vote for this racist scheme. If they force it through and try to make me as a ratepayer pay for it, they can think again. I am forced to wonder whether the recent unprecedented rainfall that has flooded large areas of Auckland was deliberately caused by cloud seeding …. I wouldn't put anything past these totalitarian idiots. | Sue |
| A dreadful idea. | Jill |
| To have the assets confiscated, then made liable for financial mismanagement by the confiscatee, is collective economic slavery. This is corruption at the highest level | Mark |
| Only one of a number of nightmare type scenarios we are currently enduring. When will this madness end, and will rational adults who care about New Zealand instead of their own egos ever regain power in this country | Roy |
| Keep it simple. Can the three waters. Hold a Referendum on Water Infrastructure. | Frank |
| I reject the Three Waters proposal. Water must not be controlled by an ethnic or tribal group.. If a ratepayer is going to have any liability fair representation is essential and the current abusive legislative program for Three Waters does not provide for that representation. | Peter |
| Take from rate payers give it to the Maori | Jimmy |
| This legislation must be over-turned. | Graham |
| Wtf! | Wayne |
| 3 waters is the blatant theft of ratepayer funded and owned assets. Now they want to amass huge debt and not be held accountable or responsible. i would not trust them with a bent 5C piece | Rick |
| Definitely NOT! If Labour or any other Party in Power in the Government want to STEAL our assets, then THEY PAY FOR THE UNDERWRITING AND ANY RESULTANT DAMAGES DONE, NOT THE RATEPAYERS. | Heather |
| Absolutely and categorically NO! This government has to GO. Hipkins has played a significant part in the draconian un mandated initiatives of this government. He cannot be trusted. His government ministers cannot be trusted. | David |
| If the ratepayers have to pay then we own the assets without any Government dictatorship. Socialism always ends in Government controls, higher taxes and dictatorship!!! | David |
| Gross racism | Bryan |
| That is absolutely out of order. An artificial contrived ediface forced on rate payers dividing the country, no way. | Vaughan |
| God no…… | Gill |
| Leave the running of water systems to the local councils. After all the rate payers collectively own the system in the first place. Theft by stealth by elite Iwi. | Wayne |
| They want it all undemocratically they can pay for it. Not our problem. Get out and do more work within maori domestic violence and crime. | mike |
| More Maori trickery | David |
| Ratepayers are already "tenants on their own land". Ratepayers pay rates in tax paid dollars, a double tax. It will soon be impossible for NZers to live in NZ and thinking people will leave for Australia. | charles |
| Definitely not! | Lee |
| absolutley NOT | Roy |
| This would seem to be a way to take ownership away from properties across NZ & pass it along to Maori – as defaulters they could confiscate our homes | Peter |
| Wow, reading this report makes you feel sick. The old NZ is going…going…gone! Aren't we all one people…New Zealanders? | Brian |
| Definitely NOT. With the massive in-efficiencies that there is already in Government entities, and the way things are being set up, having ratepayers footing the bill, would be a complete disaster. | Ted |
| Words fail me. The audacity that failure be pushed onto ratepayers is criminal at best | Rod |
| That was a Labor Govt mess-up. | Bryan |
| Hipkins has once in a lifetime to set New Zealand on the correct future course away from co-governance rule…Just do it Hipkins ! | Chris |
| This is totally unnecessary… Local government is making a great job of water management. some problem areas need individual attention with central government assistance. | NEIL |
| This is outright theft. And maori complain about theft of land that they never paid for. This is preposterous and a criminal act | bill |
| Why should those who have no control of the asset have to pay for the poor performance of those they aren't able to appoint to run it? | Antoni |
| Our great grandchildren will still be paying our debt | Ted |
| Scrap three waters bill | John |
| No way. No three waters at all. Throw it away. | David |
| MORE TOTALLY REVERSE RACISM to which we are being constantly subjected to. STOP this bull sh.t. We were all born equal so lets get back to that, especially for our youngsters yet to come. | Brian |
| NO! But somebody needs to. Why noy those in control – IWI. What a mess. | Doug |
| If the proponents of three waters want to transfer control of water to iwi, then these iwi bear the risks and underweight themselves. | Willy |
| All this information should be in The Herald and Stuff, too many people are unaware of what's happening here. All New Zealanders should be treated equally. | Mel |
| Definitely NO!! | Frank |
| NO NO NO NEVER, GET RID OF THE WHOLE SYSTEM | ERIN |
| Yet another disgraceful plan by these people.. | Don |
| Depressing to read! | Marianne |
| 3 Waters is institutionalised theft. Mahuta, Jackson Ardern and their Labour ilk are dishonest. | mick |
| Three waters another name for minority greed. Get rid of this socialist government. | Ken |
| Im lost for words … make all Maoris pay for this huge cockup! And get rid of Labour! | Des |
| Absolutely not!. All Race based legislation must be abolished and a clear principle of one race reestablished – we are all kiwis and must enjoy equality if this country is to survive and flourish. | William |
| Ratepayers have no say over the entities' business plans or representation yet are forced to cover their losses. What a rort! | Trevor |
| It makes perfect sense to the looney racist government who can legislate the general public to be liable for their ideological impositions | Alan |
| Scrap the whole thing | Terry |
| Emphatically NO. Imagine if I could get a home loan using my neighbours house as security and them having to pay up if I defaulted? | Kevin |
| | |
| --- | --- |
| Most definitely not, the assets have been stolen from ratepayers in the first place. | Gavin |
| Marxism in action is what has been planned | Giles |
| The whole 3 waters proposal is doomed and will fail. | David |
| This outrage is at a level which requires people to take to the streets and make the protest at Parliament look insignificant in comparison. | Rod |
| No way this should never have got to this stage what are they thinking? | Peter |
| Division based upon apartheid world-wide has been abolished….except in New Zealand being pushed by the UN and maori separatists. | mark |
| Hell No. This Apartheid BS which began in 1975 with the introduction of the TOW Act and 48 years later grown into an "Attempted Elite Maori Coup" has got to be shut down by "We the People" ASAP. | neil |
| Absolutely not! | robin |
| Govt should be making councils up grade there water systems instead of increasing their Salerys all the time. | Colin |
| Bad enough watching road repair crews piddling money down the drain, because thee is only a limited amount of contractors bidding on the job. Same thing will happen if this race based boondoggle is allowed to proceed. | Sam |
| Scrap the whole fiasco. It's just another front for eternal cash flow to the Maori elite. | Tony |
| That's tax outside parliament. A private secondary govt. Labour have no understanding of constitutional govt. Tax is an offshoot of power. | Kevin |
| No way! Never! | Kerin |
| Ratepayers have no voting power to remove the members involved in the decision process. | Peter |
| A carefully planned attempt at control of assets already paid for by previous generations.This is nothing short of bent filth. Corruption doesn't go far enough. | Alan |
| Hipkins needs to sack Mahuta and Jackson entirely. Fat chance. | John |
| Never. Three Waters must be scrapped. | Liz |
| Definitely not we pay enough in rates as it is | Barbara |
| The rates we pay have been misspent for years now that's why we're in the mess we're in. | Chris |
| Never | RICHard |
| NO! This whole race based system including the three waters theft will lead to civil unrest and probably civil war. | Andrew |
| no way the whole thing should be canned | Allan |
| The water assets are being stolen and the ratepayers through new laws liable for the financial results following Maori control of the assets seized. | Peter |
| This was always the intention, its well known that in may instances rates do not apply to Maori land, | Robert |
| Another frightening aspect of the Three Waters fiasco. Or should I say 5 Waters. Will Will the voters be blindsided by the supposed popularity of the new Prime Minister. | Laraine |
| 3/5 Waters is a rort. | pdm |
| But this government will allow that to happen | Beau |
| This responsibility belongs to the Crown/government and would be burdensome to homeowners. | Laura |
| We may need to fight for democracy. I can't believe the tyranny that we are living under, could ever happen in New Zealand. It's time to take our country back. | Grant |
| Stop co governance, and kill this 3 waters disaster | Kevin |
| No not never! | Norman |
| Labour costs imposed by deciet MAHUTA has to go completely not fit for post Chris has allowed her to keep | Carl |
| To firstly steal the assets from ratepayers and then make the ratepayers subsequently liable for borrowings against those same stolen assets surely can't be legal. | Jim |
| Absolutely not… And the whole bill must be abolished | Lorraine |
| 3 Waters has always been intended as the theft of ratepayer assets by stealth, to give iwi unelected control. It is, quite simply, a racist rort. | DAVID |
| All nonsense- a devious plan with racial undertones | Kevin |
| It is Governments idea so it should be footing the bill. | Ray |
| No,It has no merit, devious and a very slippery deal for iwi to claim more assets and control.Water is our major asset and should not be ever controlled by 15% of the population, whos motives are far from pure. | gale |
| Theft of assets. | mary |
| If the Govt wants to hijack ratepayer assets they must also take on any debt incurred by this takeover. | John |
| To lumber anyone to cover the costs of a system without having any say in how it's run, is not right. | Peter |
| After confiscating ratepayers assets ,they now want these ratepayers to take on the financial risk if the three waters co governance experiment fails | Geoff |
| No! Nothing other than subversive tribal behaviour The red witch has gone Mahuta has been sidelined but not sacked why not ? Luxon's speech at Ratana was the most significant political statement made this century | Bruce |
| fark that | Chris |
| Lying bastards had this planned from the start!! | Robyn |
| Hell NO | Kaye |
| Where have all the Water payment receipts gone. Why has water infrastructure only the most fundamental obligation alongside roading been neglected. It is time we introduced professional accountability linked directly to income and tenure for all councilors as well as salaried professionals. Let us pay not for attendance but for results. | Richard |
| Absolutely not… | David |
| It's time for Change. Boot them out. | Dave |
| Iniquitous! If the government cannot pay for what they have dreamed up, the outrageous plan must be scrapped. Pretty simple. really! | Elizabeth |
| The ratepayers owned all the water infrastructure. It was TAKEN from us. In effect, we are now being told we have to buy it back after the iwi make it valueless by total mismanagement. | Ross |
| Absolutely not, the labor socialists need to just leave the so called 3 waters or is it 5 waters alone and get on with actually doing some good for the country before they are kicked to the kerb like maybe fixing the appallingly dilapidated and dangerous 4th world roading network for starters and not to mention the appalling shambles they have made of the euphemistically named 'health's system which is an oxymoron if ever there was one. | Flip |
| Ardern totally planned her departure from the Office of Prime Minister months ago and anointed Hipkins as her successor. He is also in the same mold as Ardern and will bow down to the Maori Caucus who hold the real power. Why do you think no Maori Caucus member put their hand up for the top job? They all know that they are the real power in the Parliament and can continue to control the Prime Minister. It's a sad fact that New Zealand has become just another totalitarian regime run by a handful of elitists who play the race and victim card at every opportunity. | Colin |
| Mahuta is out of control and needs to be sacked.For Labour to suggest they rob us of our assets and then underwrite any debt they incur is beyond understanding.They have never shown themselves to be good at running anything other than into the ground.This whole 4-5-6 how may now waters must be stopped.Anyone who takes on a job must be told now they will NOT be compensated if National get in and reverse things. | Gail |
| This is simply gifting the tribal elite a blank cheque drawn on ratepayers%u2019 bank accounts. What Ardern and her horde of slightly off-white caucus members have been doing unmandated to New Zealand amounts to treason and they all deserve to be hung, drawn and quartered. Civil unrest and war appears inevitable if this blatant racism is allowed to continue. | Alan |
| This government has done practically everything behind our backs by the use of stealth. I am very worried for this country. I prey they will be gone by the next election. | Paul |
| this is what you get when you have half wits in charge | brian |
| The ratepayers and councils largely voted against 3 Waters, seeing it as a theft of assets and a misrepresentation as to the quality of the current services. Since the government seeks not to listen to that then they should take the responsibility of failure. But unless individual MP's are held to account the citizens of NZ will all end up paying the extravagant bill of ensured failure. | Darag |
| | |
| --- | --- |
| Absolutely not! If Labour had come clean that this was their intention from the beginning – to get ratepayers to underwrite their dodgy scheme – there would have been a revolt and it would never have got so far. The Bill must be stopped. | Thomas |
| This is yet another massive deceit by Labour. | Jason |
| What a dreadful thing for the government to do. The scheme is incredibly risky, given the scale of it and the massive amount of borrowing. To force ratepayers to pick up the liability is absolutely unacceptable. | Paula |
| Why haven't opposition parties been opposing this? Are they asleep at the wheel? Labour needs to be thrown out at the election for even thinking this is a fair thing to do. | Murray |
| No, no, no! Hipkins needs to throw out the whole Three Waters reforms – cancel the lot! | Ben |