April 26, 2020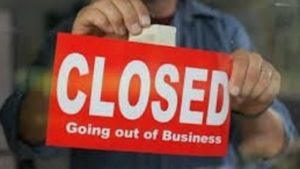 In his recent article The Coming Economic Crisis and its Political Consequences, Sir Bob Jones predicts New Zealand will have a change in government: "Have an election today and the government would bolt in, primarily because of Jacinda's star power induced by the media's obsession with her. But the election is six months away and then, I'm picking a change of government."
He points out that as an island nation with a younger and sparser population, New Zealand has largely avoided the high density living that helped to create the COVID-19 firestorm that has swept through so many countries. In itself, that's an excellent reason why the obsessive promotion of high density living pushed by Green fanatics in councils across the country, should be rejected.
We now understand more than ever that forcing people to live on top of each other creates dangerous health risks. It also shows that New Zealand's traditional 'quarter acre paradise' – a home with a garden and room for the kids to play – is important, not only in helping to keep us safe, but keeping us sane as well!
Sir Bob believes Labour will lose the election because their response to the virus has been too severe. Forcing all businesses to close down for over a month was unnecessary – many will go broke, and the widespread economic and social fallout will be massive.
In fact, the lockdown illustrates just how little this Government understands about small business. At a recent Parliamentary hearing Labour's Finance Select Committee Chair, Deborah Russell, even appeared to blame small business owners for the dire situation they are in: "We are seeing a number of small businesses really struggling, after only a few weeks… which must speak to the strength of those small businesses going into this lockdown. It worries me that perhaps people went into small business without really understanding how you might build up a business or capitalise it in the first place, so you have the ongoing strength to survive a setback."
As economic commentator Frank Newman explains in his Oh dear: Deborah Russell blog, "Deborah Russell is apparently a tax expert… but based on her comments about the collapse of small businesses she does not seem to have much comprehension of what it's like to run a business and nor does she seem to have much empathy with people who actually contribute the wealth that she and her colleagues consume."
In reality, the country did not need to go into a full lockdown. We were on the right track in early March when the Prime Minister asked everybody who was older and had underlying health problems to go into isolation.
As we've seen overseas, and from our own case statistics, while COVID-19 can have such a mild impact on those it infects that many don't even know they have it, for that vulnerable group, it can be deadly. They are the ones that needed to be quarantined – especially those in rest homes – not the whole country.
For everyone else, strong border controls, effective testing and tracing, and a requirement for anyone infected to self-isolate – along with the general requirements for good hygiene, and appropriate social distancing – should have been enough to keep them safe.
Back in January when reports first emerged about a highly infectious outbreak of a new coronavirus in Wuhan, China, New Zealand adopted the Ministry of Health's Influenza Pandemic Plan.
It's a mitigation strategy designed to manage an influenza epidemic in such a way as to prevent hospitals from becoming overwhelmed, whilst minimising the impact on society and the economy.
It was last applied in 2009 by John Key's Government to counter the global swine flu pandemic. Altogether 3,175 cases of H1N1 were recorded and 19 deaths. While border controls were introduced, and some schools and businesses were temporarily closed, the economic and social disruption was minimal.
Those leaders did not panic. They did not impose a lockdown. Instead they followed the Ministry of Health's strategy. That's not the case today.
It's reported that in mid-March, after the Pandemic Plan had been in operation for two months, that Prime Minister Ardern was presented with alarmist computer models claiming that unless the country was put into a lockdown 'tens of thousands of New Zealanders will die': "The Government relied on seven different models to inform its decision-making. One is an Imperial College London paper that estimated millions of Americans and hundreds of thousands of Brits would die without severe suppression measures like a lockdown. The paper altered policy in the United Kingdom, United States and New Zealand as well."
When former Reserve Bank Economist Ian Harrison examined the models he found that grossly inaccurate assumptions "led to an explosion in the number of cases and deaths."
Instead of questioning the accuracy of the models, and balancing them with proper cost-benefit analyses of the economic and social consequences of locking down the country, the Prime Minister appears to have been spooked into making another of her disastrous Captain's Calls.
We first heard about Jacinda Ardern's Captain's Calls during the 2017 election campaign, when she unilaterally announced a Capital Gains Tax would be introduced if she became PM. Criticism over the vagueness of her policy forced her to propose a Tax Working Group would decide the detail. In the end, public opposition, killed the proposal.
Her second Captain's Call was her disastrous decision to close down the oil and gas industry without any consultation or even Cabinet approval. At the time, she appeared oblivious to the devastation that her decision would cause to lives and businesses – not to mention the wider economy.
This latest Captain's Call – to lock down the country and 'eliminate' the virus – required the declaration of a State of Emergency. At the time of her announcement, even though there were only two possible cases of community transmission – both of which were still being investigated – she claimed these as her justification: "If community transmission takes off in New Zealand the number of cases will double every five days. If that happens unchecked, our health system will be inundated, and thousands of New Zealanders will die."
Australia's approach to fighting the virus is similar to the strategy we were using prior to the Prime Minister's change in direction. Their experience shows the wisdom of that approach – they have a far more open society and a much stronger economy than New Zealand, with fewer cases and fewer deaths per head of population.
According to the Worldometer website Australia has 265 cases of COVID-19 per million people, and 3 deaths per million, while New Zealand has 306 cases per million and 4 deaths per million.
The PM's "go hard" approach to eliminate the virus confined everyone to their homes for almost five weeks, suspended our democratic and civil rights, devastated our economy with billions of dollars in bailouts and hundreds of thousands of expected job losses, and created a looming medical crisis.
As a result of those exaggerated computer models, the PM emptied hospitals ready for a projected tsunami of COVID-19 cases. They never arrived. But instead of correcting the situation and re-opening hospitals for operations, scans and diagnostic tests to clear the backlog, they have remained idle for almost six weeks.
The Cancer Society is amongst the many groups warning that hundreds of deaths may result from the lockdown.
These matters should be part of an inquiry into the handling of the COVID-19 crisis by the Prime Minister and her Government – especially the decision to replace the Ministry of Health's proven Pandemic Plan with a strategy based on exaggerated computer models.
Questions should be asked about why robust cost-benefit analyses of the economic and social consequences of a four-week lockdown were apparently not obtained to inform decision-making.
According to Otago University's Law Professor Andrew Geddis, the legal legitimacy of the lockdown and the limiting of civil liberties on such a significant scale, should be questioned as well: "The tenuous legal foundation of the lockdown regime represents a significant constitutional problem that needs to be addressed. "
The role of the media has also been questioned.
Dr Steve Elers, a senior lecturer in journalism at Massey University, believes the Prime Minister has not been held to account for 'misleading New Zealanders': "During the Covid-19 daily briefings I've found myself yelling at the TV screen and sometimes even throwing things at it. Why? Because our journalists seem far too chummy with the Prime Minister instead of fulfilling their role as the watchdog for society… A healthy democracy requires the news media to hold power to account, regardless of who is in power, and to question government decisions."
Dr Bryce Edwards, a political analyst at Victoria University is also critical of the lack of scrutiny of the PM: "Senior journalists complain that under the new crisis conditions, authorities and politicians no longer provide the public with adequate information."
He believes the concentration of power in the Prime Minister's office has been dangerous for democracy – and decision-making – and he explains that there's a massive disconnect between what the public is being told, and what is actually happening on the ground.
That was a concern raised by the Leader of the Opposition in response to the Prime Minister's announcement that the Level 4 lockdown was to be extended. On his Facebook page, Simon Bridges accused the Government of not being adequately prepared for Level 3: "The decision for New Zealand to stay locked down in Level 4 shows the Government hasn't done the groundwork required to have us ready…"
His post, which criticised testing and tracing, as well the on-going chronic lack of facemasks and other protective equipment for front line health workers, attracted some 29,000 comments on a site that would ordinarily attract a couple of hundred. Many claiming to be National supporters, also called for his resignation as party leader.
It was clearly an orchestrated political attack: Politics 101 – and it worked a treat. Instead of stories critical of Labour's extension of the lockdown and the impact on our economy, the news bulletins focussed on Simon Bridges' leadership.
It revealed how Labour's well-organised PR machine is deeply penetrating social media, attacking anyone who dares to criticise their 'Supreme Leader'.
Questions are also being asked over the Prime Minister's failure to crack down on the vigilante road blocks run by groups claiming a territorial mandate, that are springing up around the country and intimidating motorists.
This week's NZCPR Guest Commentator, freelance journalist Karl du Fresne asks why this brazen attack on the rule of law has remained unchallenged:
"Private citizens going about their lawful business have been stopped, detained and intimidated. And the police, who are entrusted to uphold the rule of law have looked the other way."
With reports that gang members have been manning the roadblocks, Karl believes the wider implications for New Zealand are sinister: "Viewed against the backdrop of a long push for Maori nationalism, it should be seen for what it is: an attempt to advance a race-based separatist agenda."
For the PM, it appears politics and a desire to retain the seven Maori seats, is overriding her duty to protect New Zealanders from tribal bullies.
With the country on the cusp of greater state control, now more than ever, New Zealand needs champions prepared to speak out and promote freedom and liberty.
I will leave the last word to former Prime Minister Sir John Key, who did just that, during a recent interview on Rebuilding Paradise with Paul Henry: "It's crucially important we get to a freer, more open economy. I don't think the Government should wake up every day and say are we in level 3 and I'll let you know in a couple of weeks if we move to level 2. I think they should get up every single morning and say what could we do, how could we get the economy growing faster, how could we get people back into work and into their businesses and do that in a safe way."
Please note – you can register for our free weekly newsletter by clicking HERE.
THIS WEEK'S POLL ASKS:
*Should an inquiry be held into the Government's decision to lockdown New Zealand?

*Poll comments are posted below.
*All NZCPR poll results can be seen in the Archive.

THIS WEEK'S POLL COMMENTS
| | |
| --- | --- |
| Although I voted yes, it is tempered with the sad knowledge that inquiries don't mean much these days, even if the resultant inquiry is damning to the govt. They just shrug such things off and hurry on, intent on their goal of dragging NZ into a socialist nightmare where they have pay people to do nothing, to smoke drugs, to become more stupid and if they are productive they'll be punished through more tax and punished if they speak in dissent of govt views. Time for us all to become more vocal and to ensure we vote for a better alternative. | MARY |
| was there any robust checking of the data modelling ? | Lyn |
| Absolutely | John |
| Absolutely not, any fool can be wise in hindsight | Tom |
| YES. New Zealand is a very unsafe country with race based road checkpoint/roadblocks. Police are just a bunch of politicians who only represent one race. why would we travel around New Zealand when race based groups can accost law abiding citizens. The PM has done an excellent job with deliberating frightening the population, politicizing the police and turning citizen against citizen. PM is all about her, she cares not one jot about 85% of the population. Where is our opposition. | Sam |
| Cost to do so could preclude this | Catherine |
| A royal commission please | Thomas |
| I get so angry when we here how badly our government has handled this crisis | Mike |
| Democracy requires an impartial review. | Martin |
| Moto vehicles deaths and injuries are far more serious than Covid 19 perhaps they should be locked down too??? | Trevor |
| A decision of this size, magnitude and economic consequence should be scrutinised thoroughly and impartially. | Carol |
| Waste of time and money | Mark |
| The L4 lockdown was yet another knee jerk as a result of prior inaction because someone's attention was taken up with the upcoming Christchurch "photo op" and Fiji trip, when the hug fest was cancelled (by someone else) someone then went completely over the top and the resulting damage to the country will take years to recover from, someone went hard but only because she did not go to L3 earlier. | John |
| Absolutely 100%. The implications for our economy is far worse than Covid 19 | Brian |
| We need an inquiry into the whole mess of MMP & how one person can appoint a whole govt. which was a disaster from the start. Really disappointed with Paul Henry and '?Paradise"; someone else who never criticizes Supreme comrade princess along with the rest of the useless left-wing media. Why are we not getting the vision of National's leader, not John Key's? Is that because he hasn't got any or J.K. trojan-horsing Christopher Luxon into the leadership? | Monica |
| If the severely compromised elderly immune system people die then no more deaths can ensue. It is a self-limiting issue. Those who have diabetes and obesity and heart disease have self inflicted through bad choices, bad information. The computer modelling obviously uses the same GIGO as Climate science and the same lack of adjustments in the face of unfolding facts. Testing for immunology to demonstrate the vast number of infected and recovered would be of far more value. The manner in which it was dealt with is a travesty and a demonstration of imbecility over any common sense. Personally I have zero sympathy for all the pot bellied idiots and their sugar addictions and infantile food choices. Let Nature cull the weak; no we are not supposed to live decades of incontinent senility; who even wants to? | Zoran |
| Absolutely | steve |
| Hind sight says an inquiry should be made. | Jim |
| even though I say yes it will be a waste of time and money as the media is so far up labour's backside that what ever is found will be white washed when or if a report is published | Richard |
| The extreme & unprecedented actions taken & the cost to the country cannot go unquestioneed to be reviewed & analysed. | Robert |
| The sooner the better to ensure this rort on New Zealanders is fully exposed before the upcoming September election. | Chris |
| Definitely yes but with independents asking the questions . What we currently have is "The Ardern Way, You will Obey!! | Ron |
| I have been asking for this since it started, but I doubt that the butt kissing media would be interested, if not dead against | Hugh |
| I've had to close down my business permanently, my investments now pay a pittance in interest, my major income is now the pension, and there are many worse off than me. Of course there should be an inquiry, but who would be sufficiently neutral to do it? Perhaps the prime minister of Iceland or Taiwan. The Governor General has the power to shut down the Government (it happened in Oz a while back), why is she either mentioning the possibility or even just doing it with her own Captain's call? | Alan |
| Yes, but it probably wont go far as the terms of reference will surely be doctored | David |
| IT IS A PITY LABOUR DOES NOT HAVE A ECONOMIST LIKE JOHN KEYM AND JACINDA WILL NOT EVEN DISCUSS THE ECONOMY WITH ANYONE WHO IS NOT LABOUR AND UNDERSTANDS BUSINESS WHICH IS WHY THEY ALWAYS WORK FOR SOMEONE AS THEY ARE NOT CAPABLE OF MAKING DECISIONS | DAVID |
| If I wanted to live in a Communist run country I would have moved to one. | Diana |
| this has been the worst experience to autocratic decision making that I have seen in 50 years. Too much if I say it you believe it. . The damage caused by this PM will hurt millions of Kiwis | John |
| | |
| --- | --- |
| The part that the Government of the PRC and its Wuhan research lab played is certainly in need of investigation. Further the WHO and its reliance on models (a habit of UN organisations) which overestimated the lethality of the virus by up to 80 times needs to be investigated, particularly the merits of continuing the membership of an organisation that is clearly not fit for purpose. However, the question is should the Governments actions leading to the lockdown be the subject of an Enquiry? Most certainly the performance and actions taken by Miss Ardern and her Government leading up to, and during this "State of Emergency" needs to be subjected to an independent Enquiry. Miss Ardern and her Government cronies keep telling the nation that by 'going early and hard', they have saved thousands of lives. However, one must question this claim. The first case was diagnosed and notified on 26 Feb. Between that date and 7 Apr, the date all persons entering NZ from overseas were placed into supervised quarantine, there was 570 confirmed and probable cases stated as entering NZ from overseas and who went into unsupervised self-isolation. However, using the 14 day incubation period used by our Health authorities, the diagnosed date of 64 diagnosed persons would mean they probably contracted the virus post their return date. On 20 Mar, with minor exceptions, the borders were closed to all but returning NZ Citizens/permanent residents. Prior to 7 Apr, the only supervised quarantine was from 5 Feb – 20 Feb for 146 persons evacuated from Wuhan. Given that on 31 Jan, the Dr General of Health, Dr Bloomfield, stated that evidence was confirming that COVID-19 was not particularly contagious and had a LOW fatality rate (less than 3%). Yet by 20 Mar, the Government's (or perhaps Miss Ardern's) perception had been changed by a number of models (including the models used by the WHO) that predicted within NZ, hundreds of thousand infections and a five figure fatality rate. This was despite an independent analysis of these models which showed how flawed and exaggerated the modelling was. The analysis also highlighted that decisions on the lockdown were made without effective cost-benefit analysis. By 24 Mar, the day of the announcement of the various COVID-19 Alert Levels, the opportunity to control the virus at the borders had long gone so the claim of 'going early' is a complete myth. A closer look at Taiwan and the adoption of their procedures would probably avoided the need to shut down our economy and commit the nation to years of debt. Racial bias in the management of the virus must also be included in the Enquiry. What justifies the commitment of $56 Million specifically for assistance to those claiming Maori heritage? Can it also be justified that those claiming Maori heritage have the right to police their perceived tribal borders turning away anyone they thought did not have justification to traverse the public highway in 'their' area? This act pronounced as illegal by one Police Area Commander but later endorsed by the Minister of Police and the Police Deputy Commissioner whilst being denied that it was occurring by the Police Commissioner? How can it be justified to increase beneficiary payments by $25 per week on a permanent basis when almost all other taxpayers are denied their ability to earn because of the lockdown? All-said-and-done, the beneficiaries were not facing expenses any greater than before the imposition of Level 3 and Level 4 Alerts whilst still receiving their standard beneficiary payments. The final point of real concern is how, at the stroke of a pen, the Government of the day has the ability to institute a State-of-Emergency that permits it to suspend Parliament; deny each citizen and permanent resident their rights accorded under the 'Bill of Rights' accorded by their supposedly democratic nation; shut down the economy; and create a Police State which encouragers all citizens and residents to act as agents of the state, reporting all perceived infractions of the regulations imposed under the State-of-Emergency. Without question there must be an independent Enquiry into the whole politicised and mismanaged affair. | Michael |
| When does a lockdown become a lockup? When politicians get their rocks off on being able to wield power to force people to conform to their demands! | Rex |
| The people of NZ have been fed propaganda and half truths by Ardern and Co, vote them out | Kirstie |
| Germany 1930's comes to mind | mike |
| any incoming travellers should have been taken to an isolation property under security control and the country kept running | steven |
| The NZ PM is controlled by the World Order, her up bringing in the Mormon faith tells one all really. | Don |
| Absolutely! | Richard |
| Autocratic rules without considered debate are repugnant and undermine our democracy. | Mark |
| I believe this lockdown is a military exercise in harmony with Christchurch Mosque attack measures as an answer to expected civil unrest because of the escalating apartheid nature of Governments (plural) policy. This is spiralling to greater heights with Ardern's latest measure of enforced, serious spying on our health and movement on a day to day basis, which after the Nuremburg Trial of the Nazis was declared illegal and for this to be repeated throughout the world by The Hague International Court. I encourage all readers to write to: International Court of Justice Peace Palace, Carnegieplein 2, 2517 KJ The Hague, The Netherlands. I attended the first Constitutional Meeting in Te Papa on 02-02-2012 where Nin Thomas declared our new, written Constitution was to be modelled on the Constitution of Bolivia. Bolivia is the poorest country in South America and it's Constitution confiscated private homes and cars and introduced Tribal Law with no right of appeal: Radio NZ report follows; http://podcast.radionz.co.nz/ideas/ideas-20090308-1110-Ideas_for_8_March_2009.ogg Listen and you will more understand why fear of backlash may have caused such ferocious Government action and why it is better to write to The Hague in order to avert physical action, this thing I fear most. | George |
| It is all about State control | Geoff |
| The way to get to truth today is to do the numbers and the numbers reveal that the SARS (Cov-2) FLU virus, called Corona Virus was or is an UNREMARKABLE FLU Virus. The choice to grab power over the people at the earliest opportunity and create a Police State forcing the population into Home Detention is the mark of Socialism. Such a decision was not enacted to protect the people but to protect the reputation of the socialist bureaucracy with emphasis on the health system. Socialism lives in a perfect world which requires 'doomsday' predictions to barricade it from reputational challenge. Within a short space, two sets of numbers reveal common sense failure of the socialists to analyse from an independent position outside of the influence of the World Health Organisation (WHO). The first is the method of reporting cases. When the medical profession report normal seasonal FLU cases they do not count 'Mild' symptoms, only severe symptoms requiring hospitalisation or treatment for a chronic infection. Globally, last week, the numbers were 2.0 million Corona Virus infections and the declaration that 98% were 'Mild' cases. Therefore, 2% with 'Severe' infections would be some 40,000 in a global population of nearly 8 Billion people! The second, is a very good example of deceptive reporting of deaths in the United Kingdom (UK). UK private medical groups of professionals reveal that some 600,000 elderly die every year in the country. They claim that Corona Virus did take some lives earlier, but these elderly citizens had the normal sicknesses of old age and would have died within the next 12 months. The death numbers in the UK are an unexceptional 27,500 and this portrays an analogy that any preventative action would need to be directed at the elderly and not the economy driven by healthy, able bodied people. The forcing of a Police State upon New Zealand has decimated the Private Sector and in particular small business which is the backbone of any Democracy. The numbers of Corona Virus deaths are five times LESS than for Seasonal FLU and the virus has mainly affected the elderly. There was or is no valid reason to 'Shut-Down' the economy driven by healthy, fit and able bodied people working for financial survival in the real world. If infected, the numbers reveal that such a workforce would fully recover from this virus. The case for addressing dysfunctional and abusive bureaucratic power has never been greater and must be enacted by an incoming new government – with urgency. Another socialist POLICE STATE forced upon the Private Sector for any new future; UNREMARKABLE; Virus will see the total demise of private enterprise and the possibilities of a depression that will most likely bring down the banks with it. | Frederick |
| Damn right, they have taken over without any regard to the laws of our country and this continuing state of emergency allows them to do what they like. I bet if white people had being manning those roadblocks they would have been arrested pretty quickly. Talk about turning a blind eye to what is going on. I think our nightmare is just beginning and what a huge business crash is coming and will affect us all for a very long time to come. | Fraser |
| Would the position be much different than it is now after 6 weeks lockdown had the economy wrecking order not been given. | Bob |
| We must maintain socialist distancing and throw the communists out or before we know it the empty hospitals will be turned into gulags | Guy |
| Lets find out if PM wanted Pr from Chch memorial while other countries closed their borders – then she panicked | Graham |
| Absolutely there should be. Wrecking the economy because of a virus no worse than the flu is insane, and we all pay, big time. | John |
| The government should have shut down the borders to keep it out, then there would have been no need for lockdowns. The PM's desire to hold her March 15th "hugfest" despite shrill Covid19 warnings delayed things long enough to allow the virus to become established here, the result of which is she has just about bankrupted the country. | Roy |
| YES YES YES | PAUL |
| Absolutely. The lies they have been promoting would have put any civilian in court. Our NZ media is a disgrace and individuals can hardly be called journalists as they are just sucking up to Arden – never questioning her disastrous decisions. | Garry |
| This was an enormous decision and an inquiry should establish two things 1) Was the information acted on sound and therefore the response justified 2) If required amend the processes for future such events | David |
| Our dearly beloved leader is simply playing from her Globalist masters' playbook,, too easy. | Robert |
| 'Arden The Accidental', as she is known in the real world; has once again been gifted 4 aces in her accidental ascendence toward the her lifelong nirvana of getting onto the UN gravy train of professional sound bite artists, and meeting minutes editors.. ,such as she is. To be in the top job during a global pandemic in a country like NZ with all its natural advantage over other countries in such a crisis – would make whoever was in power look far better than their experience in such matters look like a hero. And she will attempt to ride that for all its worth, despite having no real world knowledge or experience – at least she has got enough of a hard nose to continue to present, even as a show pony, in order to keep her backers hopeful. Problem is, the pandemic is not the problem for her, as that has been taken care of by the medical experts, but now – she has to try and convince the taxpayers of NZ that the skills of a professional show pony are what the country needs to dig them out of the show pony arena she has created with taxpayer funded lolly scrambles and free circus ticket giveaways. We need to ensure that NZ's future is not determined by the Editors of the NZ Herald – and other such publications – now that the country's most famous unmarried mother has accidentally shot herself in the foot allowing the loss of her political think tank for policy, marketing and polling with the closure of Women's Weekly type publisher. Hard to imagine with such exclusivity to a star such as Women's Weekly has created, that she allowed them to run out of money due to the lack of readership… she must not need them any more. They were just her starship rocket thrusters, and jettisoned once spent and providing no more thrust.. They got a token concerned sad looking frown for their efforts though. That should keep them feeling hugged and warm – despite it not working out for them in the long run.. | LUKE H |
| What Done is Done..Move On… The World is heading for a massive recession..Get the 'metal to the pedal' it's the MONEY that counts …$$$$$$ | Chris |
| What this commie comrad has done is inexcusable. Time line: Oct 2019, meet with that corrupt criminal Bill Gates to get a brief on how the virus release will go, exercise 201 to see haw New York would deal with a virus pandemic! China releases virus and the world is lied to so it spreads, NZ health allow Chinese tourists into NZ who have clearly been exposed, they visit Hobbiton and that continues to poison New Zealand. Actions completely unnecessary in locking up the country, no mention of treatments that are available and effective, Hydroxychloroquine is being manufactured in NZ from early March. Ineffective opposition from Parliament opposition. The whole thing smells of corruption. To quote the US er doctors, very observant closing comments, quote "Something else is going on here. This is not about science and it's not even about covid-19. When they use the word safe, the word safe, if you listen to the word safe, that's about controlling you!" | Neil |
| Bet it wont happen though. | fred |
| This Socialist / Communist leader with no mandate to rule has done treason. | Bryan |
| Yes, bring on an inquiry. With our country economically weakened and dependent, our new Totalitarians will find us so much easier to control. Don't let them – REBEL!!! | Don |
| There will be much to learn about the lack of background experience by these wet behind the ears politicians put their by a 7% king maker !! | Bruce |
| Most definitely | Tim |
| Absolutely essential. The virus came across the boarder. Level 4 was a panic response to lax boarder control. | Roger |
| I think it was an overkill, but time will tell when we see how damaged our economy is when it is finally over. | Eric |
| Yes! It sure was NOT necessary at all. Sweden has been one of the few "wise" countries to have this flu go and people getting a "natural Immunity" to it. | Peter |
| Most definitely | Bruce |
| Absolutely, Absolutely | Peter |
| We were hoodwinked into compliance by an overstated death projection (10,000s) because the model used missed vital parameters. There was no need to destroy the economy if Ardern had had a balanced view between the health of the majority and the economy | Kerry |
| Too right. We should all question this very poor decision to halt the entire country when the most vulnerable were only the elderly and those in rest homes. The use of computer modelling has always been suspect and when other measures such as isolation and tracing is taken into account the computer models were found lacking. The costs of the lockdown both financially & personally will be felt for a very long time. The Government panicked; no doubt about it. | Graeme |
| What a mess !! The Government also saw fit in their ignorant wisdom to shut down all natural health providers . | Colleen |
| An inquiry after the fact would make absolutely no difference, or alter what has happened and is still happening. I wonder what Bridges would have done if he was in power? | Bill |
| Absolutely, hopefully the "Smiling Assassin" will be dumped at the next election. Sadly the damage is already done though. | Graeme |
| Power. Mad! | John |
| I want to find out the truth | Mike |
| The decision to move to level 3 was bad enough but to move to level 4 was not only ridiculous but totally irresponsible. Our Drama -Queen was once again grandstanding to the world stage and .endeavouring to maintain her popularity with the Maori vote and those that had no financial interest or understanding in or of our Economic world. It will take many years to recover the costs of the unnecessary handouts that have been allocated.E.G $56m i to the poor Maoris | Jack |
| Absolutely. This shambles will completely wreck our economy. This so called "Captains Call"just goes to prove how dangerous our "Fairy Princess' is, especially in conjunction with Comrade Helen. They are both creatures of the UN which in its self, is a corrupt bed of marxist thought. How one immature person can screw us like this is beyond comprehension. Where the hell is the opposition? What happened to democracy. Folks, we have got to start screaming from the roof tops and stop this while there is still something of our economy left. | Ronmac |
| A public inquiry is long overdue. | Ken |
| Last comment from john key. That's a bit rich remembering he was the P.M who signed the 50/50 governance deal with descendants of Maori. The rest of the article expressed the situation well. Don't ever forget that Jacinda is a devout MARXIST Socialist, who entered politics to inflict her extreme political views upon us. So of course, when the CCP Flu offered the perfect opportunity to take TOTAL control of the entire population, she grabbed it with both hands, & guess what? the majority of the indoctrinated by LEFT WING media population are now singing her praises all around the world. As for the economy? Just keep throwing $$millions of probably Chinese money, at those who were once earning an HONEST living, & things wont look too bad come election time. After the election that she will win, because the indoctrinated public think she has done such a wonderful job, all of the new & bigger taxes will be introduced, which will make us even more slavish to the disgusting Marxist Government, that the majority will have put back in power.. COVID 20 could show up by August. Then we will see even more freedoms disappear.. | A.G.R. |
| A government that doesn't understand finance and a PM who enjoys being on TV | Maureen |
| The Borders leaked like a sieve and the economic fallout is just beginning to be felt.We need to have tight border controls and testing when the Transman border gets approved | Barry |
| socialism at its most evil. | Chris |
| Do not let the government away with their arbitrary bullying of the population | John |
| How incredibly sad that we have allowed our much liked but ill-advised PM to reject the guidance of her own medical experts and to declare a state of emergency on the flimsiest of pretexts when no emergency actually existed, only the suppositions of some overseas "experts" based on unsubstantiated and untested modelling. Such state of emergency has allowed her to unilaterally apply a so-called "policy of eradication" that is bringing the country completely and unnecessarily to its knees, and which is highly likely to have the severest adverse effects on our wellbeing and our children's for years to come. | Peter |
| The lockdown has been an over kill of a situation that required a tighter lockdown of borders, over 70s & people with respiratory problems to isolate themselves indoors and the rest of the population get on with their lives, jobs and businesses applying sensible personal distancing. We certainly would not have the economic disaster we are experiencing for many many months to come. | Keith |
| I would like to know under what powers the Government is operating. | Robert |
| Though will be FAR TOO late to do any good now. | Neville |
| Ardern is looking like a dictator in the making to me – she needs to indeed should be taking advice from a broad section of business people and former political people. She has NO. business experience herself. She has borrowed heaps for all her payouts (. Using the people) she scares me | Gail |
| The PM and her government had no plan for dealing with this crisis, apart from engendering fear with widely exaggerated figures from faulty modelling. They should have checked the correctness or otherwise of the modelling they used before making the huge decision to lockdown the whole country. The lockdown has caused a dramatic rise in lost jobs and failing businesses. We have yet to see the full effect of this. This government is not thinking ahead, and many decisions seem to be made "by the seat of the pants", and by a small tight group. We should be given more information so that businesses can plan ahead – 2 days' notice is nowhere near enough. The element of government control is clearly apparent. Further, the closure of the borders was announced far too late, well after lots of overseas folk had come into the country. The initial border controls were not properly effected, with many people coming in not being properly screened or isolated for the virus. | Laurence |
| we have been kept in the dark with too many decisions made by too few people. | Margaret |
| Small business has been destroyed and the small business owner is supposed to just take it and move on!!! | Natalie |
| I have huge concerns about the lockdown and the Govt response to the publics liberty. It has given Maori the excuse they want to push their agenda for more power, blocking roads and making demands. | Janet |
| and put an end to the maori road blocks | William |
| The PM panicked. | David |
| I disagree with the "Lock Step" approach to this virus which has proven to be no worse than a bad flu. | Paula |
| What good would an inquiry do. If the Govt did not lock down the country, we would have had more people get he virus and certainly more deaths They made the right call. | Graham |
| Shut down the country down but leave the borders open – What's the point in that? | Leon |
| As with CC computer modeling is used flagrantly. We need common sense and views like those of the late David Kear NZDSIR. Pragmatists not activists. | Doug |
| The sooner we have an inquiry the better; and it needs to be a deeply searching inquiry, so those conducting it need to be chosen wisely. For a start many, or even most "academics" (like the ones from Otago University who produced the clever model that frightened our prime minister into imposing a total lockdown when a better thought out programme would have been less harmful) need to be excluded. Putting it kindly, these people – and the so-called journalists whose only training has been in universities and who write opinion pieces instead of news – have a lack of experience of real life. Please don't misunderstand: There is great value in a university education, and it's perhaps a pity that the whole population has not some university education. But university education alone is insufficient. At the point of release into the real world – before they have more worldly experience – they are really little more than (and I do say this kindly) educated idiots. | Rob |
| Waste of money.They've done it now and hopefully Bob Jones predictions come true and they get the boot | Bill |
| Of course. We must learn as this will happen again another day. | Andrew |
| Whats the point. It's unchangeable history. | Maurice |
| YES, YES, YES – it's time to bring a return to democracy into our nation of NEW Zealand – meaning equality for ALL people. STOP pandering to new claims, some of which are unjust. This lockdown is being used as another tool to achieve subversive sovereignty based on lies and deceit. Maori are NOT THE INDIGENOUS PEOPLE HERE – THEY ARRIVED LONG AFTER PEACEFUL Mori-Ori settled and made this land their home. It is well documented the terrible treatment they received after welcoming the newcomers in canoes, Separatism has gone way beyond the bounds of so called past offences. Claims by maori make them the richest group but this wealth is not shared with "their people". All we hear is give us more, more, more. | CTM |
| …and of no less import, deep dive on the mainstream media's delinquency | Tom |
| Won't happen but it definitely should. | Jasmine |
| And the charge of Treason also laid on taxcinda. | Norm |
| Of course, but it must include the PM's unilateral decisions in the terms of reference. How else will we learn for the next time? | Gordon |
| It should but will not because the people in this current government build avoidance of all accountability into their initiatives. | Charlie |
| I believe john Key is responsible for the tribal elite we have today. He with Finlayson set up these tribal elites through false Treaty claims and he should have made the Waitangi Tribunal redundant. | Kay |
| Without a doubt. We need to learn form this and also recognize the good, dad and ugly. | Gelnda |
| The PM must be made to justify the decisions she has made seeing a totally compliant Media will not ask probing questions | RAY |
| The healthy were imprisoned when the vulnerable should have been quarantined, supported and taken good care of. The loss of liberty and lack of freedom of speech we're experiencing is deplorable. (Anyone questioning Government or media is dismissed as dangerous, uncaring, ruthlessly financially motivated or disloyal??!) | Simone |
| Yes – but a/ I have reservations about how independent it would be, b/ what the costs would be, and c/- whether the current government would take any notice of it anyway. They certainly wouldn't let it happen prior to the election for fear of the truth coming out and affecting chances of getting re-elected | Lloyd |
| It should but it won't as democracy has effectively been silenced. | Les |
| Regardless of whether this turns out to have been a correct decision, we need to understand its full implications and ensure that, in the case of such a future event, the decision is informed by an analysis of the consequences of the COvid19 lockdown. | John |
| to right there should be an inquiry as they have been totally over the top and do not realise the damage and the cost to every New Zealander this reeks of Socialism by Stealth. | Ken |
| And also into the categorisation of high risk people as being due to age not to existing ill health. The two factors are not necessarily linked. | Alan |
| Definitely urgent | Jill |
| Too much was held by the PM in her own hands and a handful of others she wanted. Many essential people were excluded and the PM acted if not in a dictatorial fashion , at least in a manner believing that she knew better than anyone else. | Bruce |
| By independent parties with no restrictive parameters set by any political party/politician/bureaucrat. | Fiona |
| dICTATORIAL ACTIONS have no place in NZ. The current PM has a track record of dictatorial decisions, right back to unilateral changing gun lawsMarch '19 | Bud |
| Of course it should. How to stuff up a country in 1 easy lesson – should be a capital offence. Kids, pretending to be leaders have no place on Government | Don |
| I do however struggle to support the waste of yet more taxpayers money and there will be a fairly telling inquiry in November in any event. | Roger |
| most definitely, but bet your bottom dollar they will never be held to account.. | Deb |
| Yes, immediately. But would our weak National Party stand up? Question: Are they a genuine National Party or do they simply 'wear' a different coloured tie each morning simply for appearance?) THE Govtment closed New Zealand down. They now must take full responsibility for ALL the social, fiscal and physical disruption being directly caused to so many genuine New Zealanders. Socialist's goal is for control of all because THEY know better than everyone! Then there will be no more voting. Just look at such autocratic countries around the world e.g. Russia, China, Iran etc. and how they strictly, forcefully and silently control their societies! | Stuart |
| What a hoax | Stephen |
| Her decision to advance fear into most N.Z.rs about the projected but flawed casualties of C19 are / were / have been, seriously injurious to the Social, Business , economical health of this Country for years to come. This Government should be held to justify this damage. | Colin |
| Unbridled power is becoming ever more apparent. . | Dick |
| And the apparent use of the State of Emergency to push through legislation | Lionel |
| Absolutely. We have been driven by a socialist ideology and that scares the hell out of me | Murray |
| Yes, it was a total over-reaction, ignoring the advice of actual experts, and level 3 is a complete debacle. | Trevor |
| The lock down was not required and the government should be held to account for doing it. | Lew |
| what is happening in this country is a travesty of democracy and must be challenged at every level. Disastrously the fourth estate seems to have been taken over by leftist/socialist leaning sycophants with their own agenda. The age of investigative journalism (apart from a small minority of stalwarts) seems to have died with the advent of social media. | rod |
| YES,YES,YES jacinda has done damage to NZ & NEEDS to pay,John Key offered his advise but AS USUAL she ignored it as ONLY SHE knew best & the fallout for NZealanders will be TERRIBLE thanks to jacinda so I hope all those sheep & media WAKE UP how wrong she,s been & a good enquire shows everyone & she,s well & truly kicked out of govt. NEVER to return & NO-ONE votes for the DISASTER maori party who,s also OUT OF CONTROL & emails National NO MORE UNDEMOCRATIC RACE BASED POLICIES. | Cindy |
| certainly | Bill |
| vote national to get rid of socialism | nev kath |
| It seems the whole situation over the virus has been severely over-played, not only in New Zealand but in most countries. | Donn |
| NO. Just what we don't need.; another bloody inquiry. Let the next election result be the answer to the peoples questions and in the mean time let's get on with getting back on our feet having learnt a few lessons on our way. | Gary |
| This was a political pus from the Socialist Left to take power of New Zealand. | Carl |
| In saying yes, who would run it? Government henchmen? I suspect that the present government will be re-elected for completely the wrong reasons, to the nation"s greater cost | Peter |
| If the world asks for an enquiry of China we should also ask one for ourselves so devastating are the social and economic consequences for the future of the people of this country. | Richard |
| She is using ever avenue she can to pursue her communist ideals and drag New Zealand down to her level GO National | Eric |
| Jacinderella's narcissistic and self-important personality, sorry personalidee, will be the ruin of this country unless checked. Her lockdown was a knee-jerk reaction, the main effect of which was to put her firmly in the spotlight on daily TV. If my body language showed uncertainty and deception under questioning, as hers does, I would stay out of the limelight! | TOBY |
| It's patently obvious that we have been brainwashed into thinking Jacinda is always right. | June |
| The problem with inquiries is that one tends to have people with slanted views on committees. How does one get a reasoned result? If the results of an inquiry go against the government do you honestly think we'd hear about it? Not from our lying media, that's for sure. | Jenny |
| The sooner the better. And Blunder Woman needs to be held to account – publically – not sheltered by a compoicit media | Kevin |
| They have destroyed the social fabric of our country with the full suort of our media! | cyril |
| | |
| --- | --- |
| You betcha. There is more than 1 TV set that lives dangerously daily come 1pm and 6pm. Our Liz Marvelly look-alike boof heads that pose as ' journalists' are pathetic. Also tell them to keep their bloody hands still. Presenters 101. The daily score we get fed is never challenged with questions like why if virtually all of the cases associate with clusters or an overseas import and all have been in isolation for now nearly 40 days, and with a virus incubation period of 14 days, how come we still get new victims? Doesn't appear that virus or tracing checks of identified clusters or arrivals since lockdown has or is being carried out at all. Commissioner Bush admitted as much the day before he got his new promotion. The road blocks are great. Keeps them locked in! | David |
| South Korea is much closer the the source of this virus and has had a very similar per capita death rate without the draconian lockdown and without wrecking their economy. | Geoff. |
| The atrocious manner in which the Prime Minister has handled the situation from the get-go should be brought to the wider public's attention. Maybe then the "gloss" will be stripped away. | Ronnie |
| It could bring together all factors in a sensible manner. However it could bring together people full of theory that are not practical. I would nominate Muriel although I support what Jacinda has carried out so far despite her political bent. | David |
| It would cost the tax payer too much. | Trish |
| democracy is nearly dead in nz. Definitely on its knees! The law is an arse ,at the top! Racialism is winning,I wish people would wake up,before it is too late! | Norman |
| Just another example of a waste of time and money | Warren |
| A ROYAL INQUIRY is a MUST ! The economic damage that the current Government has and still is causing is huge and they MUST be accountable. Haven't we all suffered quite enough ? | Andrew |
| Like the gun rules exercise, I am worried Labour has used Covid-19 to knee jerk reaction NZ into a state of reliance on them to keep us going, while using the situation to buy votes from the "poor" , buying Maori votes, and I worry they will use the debt to push for things like higher taxes and a capital gains tax to re-coup it. Finding excuses to accommodate the vigilante closing off of roads etc is a huge worry. Another nail in the coffin for hard working NZers and another branch, going forward for the Maori industry. If the gate is left open a fraction it will be bulldozed down and very difficult to close again. I am concerned at everyone with a fraction of what it takes to be able to say "I am maori" can sit back and say nothing at something that is so wrong. | Rob |
| Our very own Autocrat – do we need one? Should we not dump her? | Lloyd |
| no regard for lively hoods | Allan |
| Academics making computer based economic decision…….unbelievable! | Joe |
| in spades.must be no holds barred | Barry |
| Testing for Covid 19 should have been done on ALL NZ Citizens. All those Clear and Free of the Virus issued with a WOF certificate / Card. ALL Businesses remained open and allowing only people with WOF Cerificates to enter, with provision of hand sterilisation facilities at the entrance door. Control of operations delegated to management of individual businesses. Jacinda's approach is inflicting un-believeable stress and harm to the people of NZ and our existing economy ! | Pierre |
| Any National Crisis of this Proportion should always have a Post view to see where, what and why'Things' were done and what could have been done better !! Don't like our chances though being an Election Year. | Geoff |
| waste of time and money, it's over so lets move on. | Mark |
| This lockdown, and subsequent destruction of the NZ economy has nothing to do with a flu virus. It is the pathway to an autocratic non democratic state. Our standard of living will be decided by Welfare handouts; a 'some pigs are more equal than others' society. | Bob |
| Most definitely and National need to be included when deciding the Terms of Reference otherwise this dreadful coalition will just appoint those who can achieve the desired outcome. It must be undertaken in an absolutely impartial way and before the election. | Helen |
| Most of the Country was not vulnerable and they could have continued. What has 5 weeks in lockdown done to affect working attitude. | Sue |
| Decision to lock down far too harsh…PM has been cracking a nut with a sledge hammer…for what | Caroline |
| Yes, yes, yes. They need to be held to account for the billions they are giving out like a lolly scramble which we will have to pay back through our taxes! | Kristene |
| Jacinda's ongoing socialist agenda must also be subjected to public scrutiny. Too many woke socialist and globalist decisions made "on the fly". | John |
| If not an enquiry she should be held to account for the amount of incorrect information constantly given to us in the media by herself, Robertson & Bloomfield | Sheryl |
| Yes we should have an inquiry and then we will know who supplied the models and how they arrived at the conclusions. | Frank |
| Absolutely !! This whole scenario orchestrated by inept politicians. It can all be summed up in one word "LABOUR" | David |
| I feel we can no longer trust the police as they are helping the Maori's block roads what if I wanted to do the same would they help me no of course not and they should not if they want road blocks bring in the Army they are ready and willing to help | Cherryl |
| NZ needs Trump more than ever now to fight with Australia to stop China controlling the Pacific. The government MUST take back all business, land etc that China owns here in NZ. OUR FREEDOM DEPENDS ON THIS NOW11111 | ROD |
| This whole situation is overkill, and smacks of a Marxist agenda. Just look at the constant media briefings every day, that's creepy and smacks of politicking. | Terry |
| Yes-this govt. locked the economy down but left our borders open just asking people to promise to self isolate-a joke surely. | Roger |
| It should be welcomed by the 'most transparent government ever" | John |
| Absolutely! There has been no evidence for the severe lockdown that our country has had to suffer. By attempting to eliminate one 'health crisis', the lockdown has created a devastating health crisis to come | Olivia |
| Absolutely, If anyone believes that the PM was only concerned about the covid 19 virus and it's effect on the total population, they haven't or don't want to read between the lines. It would seem that the so called "media sessions" each day had a large number of journalistic questions preempted and asked by the dumbest of reporters. Any other statements made by any cabinet ministers were obviously ticked off by the PM well before being read. Yes she was in control but not for the reasons portrayed | Barry |
| This should be mandatory for a decision such as was made. If it was proven to be the right decision then fine but it still needs to be 'checked' on. | Colin |
| An inquiry should be held as we had plenty of warning as we are isolated from the rest of the world. Our first warning was from Wuhan China then Europe America England and you don't have to be a rocket scientist to know we should have given 2 weeks warning in January 2020 then closed our borders. Jacinda d in February 4th by quarantining a busload to Whangaparoa but then allowed returning people to self isolate. What do they eat grass they have to visit supermarkets etc no mask no 2m distance dumb dumb dumb many died from that decision that should have been avoided. | Roydon |
| For this reason alone: According to the Worldometer website Australia has 265 cases of COVID-19 per million people, and 3 deaths per million, while New Zealand has 306 cases per million and 4 deaths per million. Just sayin….. | Allan |
| And the sooner the better, me thinks. | John |
| Yes, but who would chair an inquiry and would it have any weight. NZ is very short on the ground of "grown up's" to hold such an inquiry. MMP is proving to be more dangerous than Covid. With Covid you know your enemy but with MMP you don't because it is fluid. | Mike |
| Good or bad, a policy as extreme as we are having has to be reviewed, and where gross injustices have been inflicted, then those responsible have to be held to account. The same should happen for the media too. | Willy |
| I put 'yes' but who would do it, how long would it take and what would it achieve? The virus was imported. Passengers from a cruise liner were put into supervised isolation, many at Whangaporoa. Good move. The arrivals by air were asked to go into voluntary isolation. People aren't good at that. They need to get some milk, bread and other provisions and perhaps a takeaway on the first night home. They should have been treated like the cruise line passengers and been supervised. We knew the virus caused serious issues in older people with pre existing medical problems. Answer, isolate all retirement villages and rest homes. No visits from anyone except carers. That should do it. Everything else continues as normal. Testing seems to be a good idea but apparently you can have the virus in a dormant state so how effective is it? The NZ reaction has been a balls up and somebody needs a kick up the bum. I suggest the Government at the next election | Mike |
| For sure anyone that thinks this government [ADERN ]is doing a good job wants to think for themselves NOT just follow the leader | John |
| Yes, and the information gained to be adhered to for future events. | Dennis |
| Transparency is needed and is the foundation of good Government. | Piet |
| Is it true journalists go to University to learn leftist agendas only? Backed up by scientists who only live in a theoretical world and taught at same University. | Dennis |
| I consider that the lock down has been rather overdone | Brian |
| Thanks Muriel for keeping us informed. | Marianne |
| Because we live in a democracy! | Jerome |
| No scrutiny of the PM's heavy handed response to Covid 19 including the ignoring of the Ministry of Healths own plans but instead relying on a model that suits her political agenda. | Paul |
| The tide is starting to turn (against the PM). Thanks for pushing it along the mudflats. And making the Nation aware before the breakers start pounding along the sandy beaches. Mark Mitchell | mark |
| A waste of money and resources and I do not trust such a inquiry | Alison |
| There should be an inquiry, but what it would achieve is anybodies guess. So called "captains calls"are a scary development, capital gains, oil and gas, firearms buy back and now country lockdown. Each one of these has come out of the blue, apparently with little or no consideration of the consequences. I am waiting for her to make a "captains call" about illegal; roadblocks and prosecute the offenders. | Ray S |
| She is operating no differently than any other dictator albeit with a toothey sincere looking grin!! | Mike |
| She should step down while it happens | Eddie |
| Sure , but who is there independent enough to do that. The Royal Commission? Whose hand is feeding them? If there will be anything like a enquiry , it will only look for culprits and scapegoats anywhere but carefully avoid any connection with the show pony and her circus. Reality will bear down on NZ with brutal force in the next three months and this claptrap Govt and the MSM will not be able to bury coming events under a torrent of fake news. And in general all that sheepish folk leaning towards liberal, social ,environmental, LBGTxyz, feminism FFF and you name it will have a rude awakening when the funding for their more than questionable agendas will dry up and they will have to go begging. | Michael |
| | |
| --- | --- |
| The destruction of the economy was unnecessary. | Pete |
| Very important | Yvonne |
| It's a waste of money and nothing will come of it, get a decent National party leader or strengthen ACT party and vote her out while we still have some country left | Michael |
| she's got MCD (mad Cow's Disease) !! | Brian |
| we@ should have closed the border on day one | Murray |
| Let the government concentrate on getting people back to work | Helen |
| Poor decision making and a government that champions APARTHEID. | Geoff |
| THIS COUNTRY IF FEELING MORE AND MORE LIKE CHINA/RUSSIA. Her hubris is breathtaking. | Louise |
| Good luck getting that under Tinkerbell | Allan |
| Oh yes, very much so. The decisions by Ardern, to shutdown NZ will continue to haunt us for many, many years to come. | Darryl |
| Se is trying to get to muck power!!!! | Jamiemie |
| Pm's Socialist background and agenda should be scrutinised. | John |
| It's been completely mishandled. | Geoff |
| Make it a Royal Commission. | Graham |
| NO. Take your blinkers off. A decision had to be made and it was the right one. The governments failure to fully screen incoming passengers in the early stages and to quarantine where it was needed was a mistake. There is going to be serious economic consequences of their actions and pain for us all. Better than being dead or in mourning. I am not a Labour Party supporter, too many clingons there, but am grateful it was Jacinda fronting up and not Simple Simon whining and blaming. You had better get used to the unemployed vigilantes and glory seekers too because no government will have the guts to do anything about it. The Treaty will see to that. "God defend New Zealand." | Bruce |
| So Dr Steve Elers found himself yelling at his TV and even throwing things at it, I have been doing this since Ardern appeared on our screens three years ago. | Graeme |
| Absolutely! Decisions made with the immediacy of hysteria always end badly. Some level headed decisions based on sound advise could have got us through this without throwing small to medium business under the bus. An inquiry is essential to clarify why generations of NZers will be impoverished to pay for the blunders of this government. | Lee |
| Questions need to be asked of both government and media and we need to have this debate on tv with a well balance panel chaired by a non bias person. Socialism is Jacinda agenda and the UN her planned destination. The left in the world love her and that is dangerous. Speak up National for goodness sake. | Noeline |
| Of course. Any action seriously affecting business should be reviewed to advise for the future. There will be more pandemics and we need to have the best plan to cope with them. | Huria |
| Certainly an independent review to ensure we have learned from this one and we are prepared for the next pandemic. Rob | Robert |
| What the hell for? It's done now. Spend the energy getting the economy back on track. Yes? | David |
| Yes and none of the usual potential backside covering terms of reference and preferably before the election.Not impossible to do in a very short time frame without the usual political obviscation in the hope that the great unwashed forgives and foregets | DrPhil |
| The PM shows nothing but arrogance, and self interest, it's all about her, and what the world thinks of her and her alone. The opposition has been effectively, shut down, mallard shuts down debate when Ardern starts to get flustered, because he knows that she just doesn't cut it in the intelligence and knowledge stakes, she is more about 'hugs', well I'm sorry, 'hugs' don't feed a nation. Ardern has to go, better babysitting at a pre-school about her intellect. | Merryl |
| Rahui on the Waikato river telling people out for a walk don't come onto our land governments letting Maori away with breaking the law they don't want any more protests | Jimmy |
| Definitely – the ridiculous call to kill the economy for the sake of 19 deaths that were about to happen anyway. | Gerry |
| | |
| --- | --- |
| In a word yes for sure very poorly managed which has been proven just look at Australia this government is hopeless from day 1 it's been poorly managed. | Peter |
| Yes absolutely and with the utmost urgency! | Ron |
| We need more transparency as to reasons why they have stuffed the economy | Laurie |
| An independent enquiry is absolutely essential | Alastair |
| too little too late and now need to open west coast and places where no infection at all. | Graeme |
| Definitely, you can't wreck an economy and affect so many people, without one. | Sheena |
| Yes but it would be a whitewash by this corrupt Government.We have a gutless socialist Ardern surrounded by inept rabble plus Maori favouring apartheid all supported by an increasing proportion of equally gutless government dependent so called Kiwis .An increasing number of our population should have been drowned at birth | Don |
| Given this is the first time in human history that healthy citizens have been placed under "house arrest" by a government we must absolutely have an inquiry into this utter abuse of power and the economic destruction that Jacinda and her merry band of Marxists have wrought on the country. | John |
| But an independent overseas judge would be needed and the terms of reference should be set by all parties not just Labour and the greens | Gareth |
| If we hadn't gone into lockdown, an inquiry would be held to find out why we didn't. | Kevin |
| but not yet ; wait until all of the facts come out in the next five months or so ; more important issues have to be dealt with firstly ; such as the failing economy. | Roy |
| The scrutiny NZ Parliament affords democratic governance has been cast aside in a socialist and dictatorial manner under the guise of Captain's Call. Captain's have managers, coaches and team members who are all vital contributors for success and good decisions. The whistle needs to be blown for half time and sort some things out in the shed. | Stan |
| I think that this will happen without question. People are questioning some decisions that were made. Yes we are all wise in hindsight. | Chris |
| Jacinda's motives for shutting down the country for several weeks are suspect and the effects of her decisions on the country's economy will be felt for years | Terry |
| FAR too long. Where are the risks centred. Regional areas are shut down with No confirmed cases WHY? | RICHard |
| Action was needed | Frank |
| The coalition has proved itself as the most singularly inept and incapable this country has ever suffered. | Jim |
| I think an inquiry should be held albeit will be hand picked persons and the terms of reference will be " loaded" to get the result they want. | John |
| The great disaster of socialism goes on and nobody notices. | Michael |
| Absolutely, this has and will continue to be nothing short of gross negligence which will cost this country dearly for decades. | Liz |
| The whole country did not need to be in lockdown, only those most at risk, ie. because Covid19 could attack the weakest, those with underlying illnesses that would ultimately have caused their deaths anyway. The straight from the shoulder slaughter blanket lockdown has destroyed business, productivity, and economy of NZ for possibly the next 4 years. The longer we are in these severe conditions the longer it will take to recover and unnecessary the PMs draconian measures will further penalise those who provide the backbone of business in this country, not to mention the crippling cost required for recovery. | Robyn |
| The "Comrade Princess" did not start to shut down the country until after the Christchurch shootings anniversary. We were in ChCh on the Saturday morning and the Press was full of her visit. Only after that day did the "Coalition of Losers" panic and rush a lockdown in NZ. The timing of the shutdown certainly needs a full and open investigation | Tom |
| Absolutely an inquiry | Gary |
| No comment, except, their reasons and motives need to bee brought into question | Bruce |
| More than $1 billion per death in economic cost to the country. This is pure politicking from Ardern | Prue |
| This government has to go preferably sooner rather than later or NZ is doomed | Elizabeth |
| The govt should be held to account for all the stupid mistakes they have made over this whole affair Jacinda is power seeking for her socialist agendea she is like a ship with no rudder going no where in other words she is a cover girl not a PM | Russell |
| The current ridiculous government should be chucked out for wrecking the economy of NZ. | Coral |
| If the government is not held to account, NZ will become a socialist republic run by part Maori and their symphathisers. The result will be another Russian type communism with those at the top having all the luxuries, no middle class and the rest of the population will be their "serfs" working for the elite and owning nothing! Also well on the way to becoming another South Africa = look what that country looks like now! | Elsie |
| Among the raft of inquires this government has initiated this one, properly constructed will be the most significant if the terms of reference are wide ranging including for the lack of planning preparedness, the disunited structure of the health system and the implications for this democracy where an ideological autocrat can exploit destructive control to such an extent.. | Dick |
| A tragic decision by a panicked government which will have adverse consequences for New Zealand for many years to come. | Brian |
| Absolutely. What happened to replace discussion and democracy with computer models? | Mark |
| you missed PM's other Captain's Call, the banning of guns semi auto and automatic weapons, mostly used for hunting in NZ. Democracy has died a rapid death in NZ since, what my wife calls "The Smiling Assassin" has been in power along with her "YES PM" MP's male and female…..!!! | Bruce |
| The PM effect- lets lockdown NZ and then I'll see how long I can get away with pushing my Marxist socialist agenda onto NZ because you'd better believe it that's exactly what's happening. | Caro |
| Definitely. I have said all along that this governments actions regarding CV19 has very little to do with the protection and safety of NZ citizens and everything to do with Ardern advancing her Marxist agenda paving her way to a lucrative UN post. Helen all over again when SHE signed us up to Kyoto. | Sharen |
| So that any mistakes can be analysed and it the need arises again the processes can be fine tuned to meet the problem of the time. | Laurel |
| A full unfettered enquiry should take place, sooner rather than later. I happened to be in Australia at the time of lock down and at that early stage it was noticeable that Australia was taking a more balanced view of the situation. The end results have shown this to be more successful than our "panic" approach based on early and grossly over stated view from an academic in the UK who incidentally has now revised his earlier assessment. To act in such a manner without (again) obtaining fully supportive facts seems to be the nature of our current administration to the detriment of its citizens. | Chris |
| And the sinister way they are going about the unlock. Rather than make a plan and working towards it, they are waiting until a moment they feel the public will just tolerate then extending it yet another week. All about increasing our debt and bankrupting the small business owners (many of whom deal in cash). Political maneuvering rather than for the good of NEW ZEALAND. | Bruce C |
| An unprecedented action (since WW2) which must have a formal enquiry so that the country can learn how best to conduct operations at the next pandemic or similar national crisis. | Francis |
| Too little too late. Forget it | Peter |
| It's not adversity that tests character it's power. | Roger |
| Too bloody right. I am concerned we are being conditioned/dumbed-down to accept state authority by a socialist govt with ulterior motives. | Robert |
| We need all the information possible for the handling of future pandemics. | Roger |
| UN Power game, unnecessary political drivel causing multuous industrial damage | Ian |
| Time to start asking how many deaths are acceptable to ensure the economy does not take a hit. Ask Simon, who appears to believe that Australia with now in excess of 90 deaths is a better place to be, if he would still feel that way if it was his grandmother dying alone in hospital. | Phil |
| Is the long-term economic trauma worth the photo opportunity? | DJ |
| No Gov should be able to enact such draconian laws without parliament scrutiny | Chris |
| Yes but unfortunately the government will set the terms of reference so the outcome will be planned before it begins. | George |
| I 100% support the Maori who did road blocks to keep unnecessary people out of their areas, doing a job the police should have been doing, IMO, from a 64 yr old white nana. | Agnus |
| hell yes | Anon |
| The 'Captains Call' sounds very much like a Dictatorship by a Bully. While budies like Hone Harawira travel 600ks to visit his sister and family with out challenge. https://www.stuff.co.nz/national/health/coronavirus/120998428/coronavirus-hone-harawira-says-600km-trip-meal-with-family-in-auckland-was-safe | Dave |
| Jacinda is leading this country down the wrong path. A lot of what has happened over the past weeks was not necessary. | Peter |
| Most definitely and not involving politicians on the investigating team | Barry |
| It was an over reaction to flawed information and science was thrown out the window. | Merv |
| Lockdown causes more problems than it solves | Mike |
| Absolutely | Greg |
| Definitely | David |
| When there is any really big event particularly one that has an adverse outcome there must be an inquiry. The question to be answered though cannot be put by the Government as they will ask one that gives the answer that they want. A totally independent commission must decide the question to be answered and who should be involved in the inquiry We don't want a white wash but an answer that actually answers the questions being asked by the people. However having said that the ultimate answer will come in September if the election is in fact held then | Robin |
| | |
| --- | --- |
| Absolutely – Jacinda Ardern panicked and as a result businesses all over the country have been destroyed. It's a disaster and it needs to be investigated urgently. | Graham |
| The disastrous decision to lock down the economy shows that neither the Prime Minister nor her government has the wisdom nor experience to run the country. | Ivan |
| Yes, bring it on! | Bruce |
| Politicians must be held to account for their bad decisions. An inquiry should be held as a matter of urgency. This is something National should be calling for. | Lydia |
| What a disaster. The situation is bad enough, but Jacinda Ardern's Captain's Call has brought the country to its knees. | Kerry |