July 3, 2016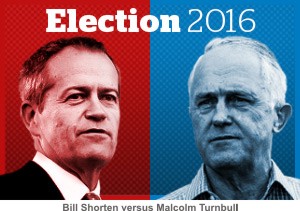 Last Saturday, Australian voters went to the polls to vote in a double dissolution election – only the sixth in the country's history. The Prime Minister had made use of a constitutional mechanism designed to resolve deadlocks between the two Houses of Parliament. It required all 150 seats in the House of Representatives and all 76 Senate seats to be vacated and contested, instead of all Lower House seats and only half of the Senate seats in a 'normal' three-yearly election.
Prime Minister Malcolm Turnbull called the early election in an attempt to secure a Senate majority and end the impasse that saw the Upper House blocking his bills – including the Budget.
But his gamble backfired. Instead of winning a majority in both Houses he has been left with a reduced Parliamentary majority and a more divided Senate.
At the time of writing, the Australian Electoral Commission indicates that while 5 seats remain undecided, the Coalition looks likely to gain 74 of the 150 seats in the House of Representatives – down from 90 at the last election and two seats short of a majority – and Labour look likely to gain 71 seats, up from 55. Between them, the independents and minor parties have 5 seats.
While the final results of the 76 seat Senate may not be known until next month, due to the complex preferential voting system, estimates show the Coalition may win 30 seats, down from 33 at the last election, Labor may win 27, up from 25, and independents and minor parties may gain 19 seats, up from 18.
The Prime Minister had been warned that a double dissolution election would not benefit their Senate position. In fact, modelling by Election Analyst Anthony Green had shown that the government's best chance of improving its Senate position was through a normal House and half-Senate election later in the year.
However, faced with deteriorating polls, Turnbull chose to go early, and take his chances.
The double dissolution election has been a godsend for minor parties and independents. With 12 Senators per State being elected instead of the usual six, the threshold quota for election is lowered from 14.3 percent to 7.7 percent. This has enabled Pauline Hansen – after 18 years out in the cold – to finally win a Senate seat for her anti-immigration One Nation Party. More seats for One Nation is also on the cards, as are seats for a number of other "grandstanding" politicians.
So why did the Government lose their early election gamble?
Some say it comes down to poor campaigning and election pledges that failed to capture the hearts and minds of voters.
While Malcom Turnbull, a businessman and investor turned PM, intended to use the campaign to preach stability, economic and national security, as well as jobs and growth, he ended up on the back foot defending the Coalition from Labor's scaremongering. As he said on election night, "The Labor Party ran some of the most systematic, well-funded lies ever peddled in Australia".
In particular, Labor twisted a Coalition proposal to contract out the processing of health-care transactions to claim the PM intended to privatise Medicare. The dirty tricks culminated on Election Day when hundreds of thousands of text messages, which appeared to come from Medicare itself, were sent to voters saying, "Mr Turnbull's plans to privatise Medicare will take us down the road of no return. Time is running out to save Medicare".
The matter has now been referred to the Police.
Labor's attack on the Coalition's proposal for retrospective superannuation changes, introducing new caps on savings and a tax backdated to 2007, also had a big impact: "Under Mr Turnbull, your super is not safe".
In spite of their aggressive campaigning, Labor's election night vote of 34.9 percent was the second lowest primary vote for the party since 1949, and the Coalition's primary vote of 42.1 percent was their fourth lowest result for the past 60 years.
While former trade union boss Bill Shorten now looks secure as Labor Party leader – their rules require a leadership contest immediately after a losing election – the same can't be said for Malcolm Turnbull.
Some, including broadcaster Andrew Bolt, are now calling for his resignation: "You assassinated a Liberal Prime Minister, Tony Abbott, who'd won an election by a huge margin. You promised to do even better than him. You then treated the Liberal base like dirt, smashing it with a huge super tax… You have lost so many seats that you could even be forced into minority government… You have lost ground in the Senate, which will block most of your plans… You have asked for no mandate for real reform, and will have almost no power to undertake any. Your popularity, already plummeting, will fall further… Abbott picked up seven seats at the 2010 election and another 15 in the 2013 election. You have lost between 10 and 15 seats and dumped key Liberal values in doing so. You have been a disaster. You betrayed Tony Abbott and then led the party to humiliation, stripped of both values and honour. Resign."
The Australian election, where almost one in four voters opted to support smaller parties and independents – the highest vote ever – shows that mainstream politics is being rejected by a growing number of people, who feel career politicians are increasingly out of touch with the concerns of ordinary voters. This malaise is affecting establishment parties around the world.
Voter abhorrence at the emergence of a political ruling class, that put self-interest ahead of the concerns of the communities they claim to represent, was also at the heart of the Brexit vote to leave the European Union.
While there have been resignations and recriminations since last month's vote, the UK is beginning to make the transition towards a future without the EU. Finance Minister George Osborne has already indicated that he intends cutting corporate tax to less than 15 percent – the lowest for any major economy in the world. It's a decisive move to keep businesses in Britain.
To make sense of the post-Brexit turmoil, this week's NZCPR Guest Commentator, former Judge and Law Lecturer Anthony Willy, explains that the real issue which faced British voters was the loss of sovereignty:
"The combination of an inability to legislate for its own people and a loss of judicial independence effectively removed British sovereignty from the British people in an ever growing range of public policy areas and submerged it in the Brussels bureaucracy. In short for the first time in 368 years Britain ceased to be a sovereign state governed by the Rule of Law. It is unsurprising that the ordinary Englishman or Welshman understood that a massive constitutional shift had taken place and they wanted none of it. The result was a powerful affirmation of the common sense of ordinary men and women to set aside their own self-interest and vote in the greater public interest."
The growing popularity of anti-establishment candidates and parties globally, should serve as a reminder to the major parties in New Zealand that they need to work hard to maintain the support of their core voters – as well as fighting to broaden their appeal as well. Most of all, they must avoid becoming smug and out-of-touch.
Prime Minister John Key clearly knows this. When he opened the National Party's 80th conference in Christchurch last weekend, he started out with a warning: "We get judged on the way we handle the decisions, not on the complexity of them, certainly not by whingeing about how difficult they might be but by actually coming up with solutions then delivering on them. If we keep delivering every single day, I am absolutely confident we can continue to deliver the electoral success we have in the past. We have to earn the right to do that but this party is capable of doing that. There is absolutely no room in my view in the Government for complacency, for arrogance or for mediocrity."
These do not sound like to words of a Prime Minister who is taking re-election for granted. But, in light of the global signs of voter rebellion against the political establishment and the 'ruling class', the Government should be aware that the public is increasingly cynical of politicians and are very quick to punish those who fail to listen to the concerns of ordinary voters – even when those views are largely unspoken.
John Key used the conference to announce a $1 billion Housing Infrastructure Fund to speed up house building in Auckland, Hamilton, Tauranga, Christchurch and Queenstown, where the pressure for new housing is intense. The fund will be available to councils as a 10-year interest free loan to accelerate the provisions of the infrastructure needed for new housing, including roads, water and waste water systems.
This policy builds on the Government's many initiatives to increase the supply of housing – including the establishment of 210 Special Housing Areas around the country, where councils can bypass the Resource Management Act (RMA) to rezone land to residential in a matter of weeks, instead of the three to five years it usually takes.
The fact that there is even a need for special housing areas is an indictment on National. They have hopelessly compromised their RMA reforms with favours for the Maori Party, instead of dealing with New Zealand First, which had said it would support the fundamental changes that are needed – as long as all separate rights based on race are removed.
Altogether the Government expects 85,000 new homes to be built nationwide during this term of Parliament – the strongest growth in residential construction in the country's history. The pressure for more housing has been caused by record levels of migration as more Kiwis return home and fewer leave.
But National will be mindful that Treasury is forecasting a dramatic drop in net migration over the next few years – which no doubt explains their opposition to the sort of massive government house-building programmes advocated by Labour, which could well create an oversupply of housing and falling property prices – a whole new financial crisis.
The government has also come under pressure over rising inequality.
According to Statistics New Zealand, the concentration of wealth in the top 10 percent of individuals has increased slightly since 2005: "Between 2003 and 2010… the top 10 percent had an average 55 percent of total net worth, whereas for the year ended June 2015, the top 10 percent owned around 60 percent of total net worth."
Overall, for every $1 of assets, New Zealand households have 12 cents of debt, and since their most valuable asset is their house – as house prices rise, so too does income inequality.
However, it is important to put these figures into perspective. According to the Minister of Finance in 2011, the top 10 percent of households paid 71 percent of net income tax. So, while the opposition claims, "National's economy is not delivering for most New Zealanders, because they are too focused on looking after the few at the top", the facts tell a different story – the top 10 percent might have 60 percent of the wealth, but they also pay 71 percent of the country's income tax.
If the Australian election and Brexit sends any message to our politicians, it should be a reminder that voters are the boss. Ballot box democracy is quick to say "You're fired" – John Key seems to recognise this, better than some in his Cabinet.
But if National is to buck the international trend away from establishment politics and voter migration to politicians who confront the more difficult issues like immigration and race – people like Pauline Hansen in Australian, Nigel Farage in the UK, and Winston Peters here in New Zealand – then understanding the concerns of voters and respecting their will is paramount.
THIS WEEK'S POLL ASKS:
Do you think the global swing away from the mainstream political parties will become evident here in the 2017 election? 

*Poll comments are posted below.
*All NZCPR poll results can be seen in the Archive.

THIS WEEK'S POLL COMMENTS
| | |
| --- | --- |
| Neither of the two mainstream parties have bothered to follow policies that have looked after New Zealanders re jobs, better wages and conditions of employment for the last twenty years. | Wayne |
| Sadly there is a lack of new leader talent coming through the lines in ALL parties. Politics has disintegrated in to a squabbling mess with no health alternatives. | Peter |
| The National party will have to listen to the voters and not pay lip service. The racial policies being suggested and implemented are dividing the average citizens and causing deep resentments to surface and high expectations by Maori. If their demands aren't met the average person is considered racist and they feel hard done by. Which is all a mask. | Barbara |
| For decades the two major Parties have ignored the wishes of conservative voters. I suggest that in National's case it was the attitude (expressed in the Australian election) that you have to support us for there is nowhere else for you to go. Well that's not quite true in New Zealand's case. There is New Zealand First which retains a presence in Parliament and the two failed attempts by the Conservative Party to acquire sufficient Party votes to make an entry. Australian and British voters have shown that they want a genuine voice in the affairs of their country. I suggest that in the past discontented conservative voters have given their vote to National purely as a mechanism to keep the Labour/Greens out. All that being said I have to say that National is a better economic manager than Labour. It might help itself and the country by reaching out to the genuine concerns of middle and conservative New Zealand and by giving less attention to the usual groups claiming special rights and benefits. | Denis |
| I had always voted National but that now means voting for the Maori party – no way. Right now NZ First gets my vote. | Fiona |
| | |
| --- | --- |
| Personally I think its as simple as this. Muslim immigration has turned in to a massive disaster for Europe and Australia and its starting to happen in NZ. People are starting to wake up, We are tired of the racist pedestal Maori are being put on in NZ and we are tired of the main stream parties rediculous inability to solve prolbems simply. Example. Housing crisis! Simple resolve! Stop over seas buyers , buying up our property and renting it to kiwis. Stop immigration. Problem solved! John Key has been in denial for too long. Andrew Little things he can gain traction by making the same mistakes John Key has with immigration and stupid fixes for the housing market, and pandering to Maori radicals. Only he wasnts to doing on a larger scale. All back to front thinking and the people have had a enough of these clowns. Im picking NZfirst or the Conservative Party to gain much traction and show our idiot main stream parties what the people really think of them. | Eddie |
| I have always voted National, but NZ First is the only party that has the guts to say, enough is enough with regard to NZ heading towards Apartheid. | Rod |
| AS YOU SAY IN THIS WEEKS LETTER THE POLITICIANS ARE NOT LISTENING TO THE PEOPLE. AN EXCELLENT EXAMPLE OF THIS WOULD BE THE NEW PLYMOUTH COUNCIL WANTING TO CREAT MAOIR WARDS, AND THEN FORTUNATLY PUT IT TO THR PEOPLE. WE ALL KNOW THE RESULT!. WATER RIGHTS WILL BE ANOTHER MATTER .THE WRONG DECESION HERE WOULD CERTAINLY BRING DOWN THE GOVERNMENT. | JOHN |
| No although the control of the National Govt by the 2 Maori Party votes is of considerable concern regarding the Treaty Settlemet ripoff.and Christopher Finlaysons hold of the Cheque book. | David |
| Emotional tribalism and the racist elites National has forced on us will seriously backfire on them next election. Labour may not even be the main opposition party after the next election. After 100 yrs .they are rapidly declining and deservedly so with irrelevant policies. | Monica |
| It is inevitable. The odd voice one hears that the politicians have no idea what is happening on ground level will be a loud overwhelming voice by 2017. The Nats will have to wake up sooner rather than later. | Ursula |
| Britain, EU, USA, Australia and NZ all have one thing in common. NOT A SINGLE Prime Minister/Presidential Candidate is worthy of a single vote. Firstly: these candidates are not the voters choice, they are SELECTED by Political Parties to reflect the Party line in politics and as such most are brought and paid for with loyalties and allegiances not to the voters or to the citizenry, but exclusively to the lobbyists who arrange and or support their selection. Democratic,this system of democracy is designed to be corruptible and is a farce in modern politics, because money and the connection to power plays far to great a part in selection and support. This why we see politicians completely ignore their constituents and stick them with untenable costs. Len Brown is a ideological muppet who does the bidding of his UN ICLEI masters who is saddling his City with a train facility about 90% of those taxed will never be able to use. Not exactly fair tax and fair representation,, only a facarde of democracy, Andrew Little is ideologically driven by his Union support, Key responds to Financial Markets and the IMF. None of those lobbyists behind selection are citizens or voters, but they all exert influence way above the Constitutional entitlement of their status. The effect of selling off assets is wealth transfer (wealth being current value and future value and its underlying security), this equally applies to spurious maori claim settlements and Corporate contracting to foreign contractors (with or without local representatives). None of these have a true democractic mandate. The biggest drain on the country's stability and resources is the complete shut out of locally community owned savings banks to service the local people and return local wealth back into the local economy without discharge of unconstitutional profits to foreign owners, Those have a lobbyist influence that impacts on all voter and citizen constitutional entitlements, yet the foreign banking is entrenched and no party will level the field to provide the constitutional rights of citizens for localized ownership, irrespective of their votes. Lack of Voter choice, unacceptable intrusive immigration policy, dilution of local production and wealth, sacrifice of individual sovereign rights, excess nanny state regulation, creeping indirect taxation , creeping welfare reduction in health and policing, creeping dilution of retirement entitlement, every failed policy is another nail in the coffin of existing Parties who have demonstrated a willingness to act as Judas sheep on the way to condemning voters to a UN New World Order politics. | Richard |
| I understand the reasons for The Brits result but I am unsure if NZ is in quite the same situation – we have the UN not the EU – just as insidious | Maurice |
| Especially if Natinal do not start listening to the electerate on racial matters. | Ronmac |
| Provisional YES We are always a little behind on the eight ball..not a bad thing especially in this case. But seeing both our major parties are principally concerned with the Status Quo in political terms, then it is a temporary NO Swings are not for New Zealand and politically we are on the roundabouts. This suits our ever expanding bureaucracy right down to the ground. What may happen is that both economically and politically NZ just might very quietly put Globalization back to bed. If this happens, it would be a wonderful opportunity to include the Greens and Maori activists. Which brings that old saying back to mind "When rogues fall out honest men get their due" Apologies for just one gender!!! | Brian |
| Because Lational, Nabour, Meens and Graori cannot do it for the VAST majority of true NZers who are completely FECKEDOFF with Key's circus antics and lack of action, the clayton's opposition from little&co, the RACIST moaris gimmegimmegimme attitude and the tree huggers vitriolic damnation of the farmers who provide the wealth for them to live the way they do. Way past time for a change and a strong swing to the right. | Mark |
| National has been a huge disappointment – in some instances much worse than Labour were re: democratic rights and spending; unless these parties suddenly show some gumption, I'll have no choice but to vote for NZ First in the next election. | Fiona |
| NZ First and ACT will be the beneficiaries. | KEVIN |
| One of the reason for a swing away from the main parties in NZ is they both support the continuation of the Maori seats, is so wrong to have any representation based on race. | Bryan |
| The public tide is turning against neoliberal parties like national who have created the everwidening gap between rich and poor with their privatization ofhuosing, welfare etc. | David |
| I for one am against National's pandering to the Maori Party and Iwi leaders, giving them what they ask for. Race-based politics are wrong. It is undemocratic to put unelected people (Maori) on local bodies because of their race. It's wrong that the tribal corporations are registered as charitable entities and therefore pay minimal tax. This also gives them unfair commercial advantage over most other businesses. Come on, "middle New Zealand", the so-called "silent majority", stand up and be counted! | Laurence |
| | |
| --- | --- |
| One can add to the immigration and racism as problems. The other issue where arrogance reigns supreme is Climate Change. The conservatives in the UK and likewise in the USA seem likely to abandon the whole fiasco. We don't need Paula Bennett telling us it is the most important issue for the government. With all that is before us to be worrying about the weather 50-100 years out is not clever. | Michael |
| We are tired of the same old same old elected dictatorship. It is time the hold was broken even if it means short term pain for long term gain. | Judith |
| Whilst the division between those that have, and those that don't widens then yes there will be a turn away from mainstream parties. The question is what will be the ultimate result? | Bryan |
| Hoping and praying that NZ1st holds the BOP – and the removal of race-based laws begins! | Paul |
| | |
| --- | --- |
| Already happening. | Barry |
| Logic says no, but instinct says yes, to a degree. There are always those who for ideological reasons will vote for a particular party regardless of the policies put forward. Watch the swinging voters and hats off to those who can identify them! | Peter |
| It will mainly come about via the intention of many disaffected Labour & National voters giving their party vote to NZ First to combat the racist/ separatist intentions of the govt concerning local bodies.People I speak to do not want to go down this path. They wish to protect democracy. | John |
| Winston is saying the right things and will probably cause the downfall of the Maori party with any luck. Also National may be able to do a deal with NZ First. Labour and Greens ….. what a joke, same old same old promising things.the country can't afford to people who will never be taught to be in a position to repay. The intrest free loan debacle all over again which would cost the country dearly. | Neil |
| THE RED TAPE IS SLOWLY STRANGLING OUR FUTURE AND OUR ENTREPRENEURS. | Richard |
| The result of the Australian double dissolution shows that the silent majority are waking up the policy of forced globalisation. Andrew Bolt says it all when covering the outcome of the AUS election in relation to Liberal Coalition policies. The AUS Productivity Commission has determined that so-called FREE Trade Agreements are in fact IMPORT Agreements. This is nothing new to many analysts. All one needs to do is count the Containers overburdening our Sea Ports and watch local businesses and factories shut-down under the weight of foreign predatory commercialism and the strategic take-over of our private and public companies by foreign corporatism. Voters are now aware that these trade agreements are not job creators, they are job destroyers and this policy favours only globe trotting Politicians and the battalions of Bureaucrats who have traded away our ability to produce. The current government is not moderating the NZ Housing Crisis it is Fuelling it by not addressing the base cause of the crisis. The Voter will wake up to the fact that new housing has been made for Muslims who have not yet arrived in the country whilst NZ Citizens sleep in their cars. Open Door Immigration is a forced globalisation policy! The writing is on the wall to indicate that there is another Global Economic Crisis (GEC) coming fast %u2013 it is no longer just around the corner! When the NZ Housing BOOM turns to BUST the GEC will have arrived. Wait before you buy your house you will get it real cheap SOON!!! | Frederick |
| One of the commentators named Graham has adressed the issues at hand spot on. Increased trends towards Apartheid in NZ are evident everywhere , the media and Govt. do their level best not to discuss or even mention openly the injustice taking place in the name of so called political correctness . Distorted propaganda spread by the Waitangi Tribunal and the misinterpretation of this flawed ToW ( of which there are several versions in existence) in order to enable a small racist Maori elite to take control over NZ . This can be compared with the early 1930's when the NSDAP wormed their way into political and public life until they firmly controlled all key positions in Germany and could give up their covert tactics. The similarity of tactics applied in comparison to these sinister events back then are disturbingly evident in NZ today. | Michael |
| My National party family and friends are not pleased with John Key at all. We were all happy with Don Brash as the National party leader. John Key was a one term back bencher that no one had heard of. | Lorna |
| The maori gerrymander is starting to irk and surprisingly among young nats. | Colin |
| National wil have to make an accommodation with NZ First if it wants to teaming in Government. | John |
| We the people are waking up and now do not trust politicians and their b/s. | Fraser |
| …As long as it's a swing to the right & maybe creating a few seats to keep National honest and not remain incumbent to the maori, or any other radical party, I would welcome it. I won't be holding my breath though! | Bruce |
| Yes Shonkey has led us down the separatist Racist path. Our local MP Alastair Spineless Scott is pathetic and as soon as you ask a tricky question he ducks for cover.  Voted National all my life but not this time, I'm gunna give Winnie a go at least he will keep Shonkey honest. | Greg |
| Populism girded with last minute U-turns seem to form the foundation of the National led coalition thinking. Perhaps thinking is too strong a word? | Hugh |
| The world wide swing to minority parties and coalition governments is bound to continue to affect NZ. Since the change to the mmp system of election both National and Labour have been hamstrung at times over legislation and of course the present government has found the Maori party demands have destroyed any change to the RMA. Minority governments are likely to be our future with parliamentary decisions often coloured by the whims of an extreme element of some cranky party. Oh for a return to sensible FPP. | Chris |
| If we do not it will end up being detrimental to NZ all we need is the minorities pulling all the strings | Mary |
| Ideological Unionism and Ethnic Favoritism I believe are going to come back and haunt the two major Parties if their policies remain unchanged. The Greens are a joke, so look out Winnie, you may be biting off more than you can chew . . . . | MervB |
| We can only hope so. Because of the free ride through life that was started by Labour & continued by National, just to gain re-election, & the P.C. indoctrination that has dumb down the populations ability or willingness to address simple problems for fear of offending some-one. We have become totally dependent on the 'State' to solve all of our problems, but of course they always make things worse. We have seen leaders of minor parties who have tried to reintroduce honesty into politics sent packing at a great rate knots by this disgusting National Government. Any third Party who stands for integrity & one people, one nation, will need at least 20-per-cent of the vote just to survive let alone change the current direction of the two major parties.. | A.G.R. |
| NZ is not facing the same issues of immigration and loss of freedoms experienced elsewhere. Key recognises that complacency kills politicians. | Mike J |
| The corruption and downright lies being thrust at us are really upsetting honest NZ folks to the point that w,eve had enough and I for one have joined the NZ First and getting ready to be the major coalition party and at least keep everyone honest.! | Ron |
| It has become increasingly evident that our Government is following an agenda which comes from outside and we cannot trust them to tell us the truth. The New world Order is the driving force,, through its puppet agency the U.N. | Harvey |
| | |
| --- | --- |
| Unless the government recognizes the concerns of the ordinary man in the street, there will be a swing away from them. | Patricia |
| Maybe yes. With today's entrenched mainstream establishment parties it has become a: "Heads, they win – tails, you lose" scenario. It's good that "Ballot-box democracy is quick to say, "You're fired" but without a written constitution that upholds and defends freedom and private property rights, be very careful who you choose as your replacement governing party. A majority democracy vote can also give its people the power to vote away their freedom. | Don |
| National has veered so far to the left, it has taken Labours fertile ground for voters; Some of these policies wil frighten those voters who do have some sort of moral bottom line. On the other side,some National voters are feed up National Voters are feed up with John Key's' determination to change the very foundation of this Nation. The culture and moral foundations we were built on. His desire to change to flag. His committee to look at putting the treaty of Waitangi into our constituition, which is loose but good very effective. Add to this his Globalist policies. and in many ways he has continued the Helen Clarke Legacy. Which is destroy the Judean Christian law foundation in NZ. So some National voters, like myself will be looking for alternatives that will reign National in…I Hope. | Dene |
| But probably only minimal in New Zealand, sadly, in my opinion, due to the lack of a credible opposition. Nice man though he may be, Andrew Little is not an inspiring person and I doubt many will change to vote Labour. I would love to see Winston Peters have the power to shape our Country – he seems to my wife and I to have a great deal of common sense. | Peter |
| How many non-mainstream political parties are there? One or two seats to the Conservatives maybe? | Ron |
| It's high time this happened. | Tony |
| Yes if the N/P does not heed the PM's words at the beginning of heir Conference At present they are 'sucking up' to the Maoris to get changes to the Resource Consent Legislation. Why not go with Peters who has said he will support Key if he leaves out ALL special treatment for Maori. Must say that would make me nervous but it would, I think be the difference between winning and losing the next election. | Albie |
| Unfortunately the supposedly popular National Party are not listening to the people and are giving the impression of becoming ever more arrogant with the 'we know best' attitude. Winston, although I have my reservations, seems to be the best bet so far because he's actually saying what we all want to hear. But is it just because we want to hear it?!! Will he follow through if he can. We may just have to take that risk because otherwise we will just go further down the apartheid path we are currently on. | Helen |
| Yes it certainly will if National give Maori ANY power or rights over water, NZ First could even be the next government, as for the rest of the parties, and in particular the Greens are a bunch of no hoppers, who will really stuff up NZ. | Athol |
| National needs to be aware of the growing appeal of NZ First with some traditional National supporters. | David |
| The Government are not dealing with the racist Maori problem…we are or should be one people, not them and us. | Graham |
| Certainly hope so. So sick of the ruling elite, and pc nonsense. | Roy |
| Hopefully to NZ First. They can't possibly do a WORSE job than the big two. | Lesley |
| That the majority is sick of preferential treatment for maori will surely resonate in Winston's favour. While he may well not be a clear overall winner, he will certainly be in a position to require another party's request for support to form a government to legislate for and comply with NZ First's anti apartheid philosophy. | Alan |
| Since 1984, arrogant, undemocratic, pro-big business government has brought it on themselves. The plebs – a sleeping giant until now- may be awakening. | Tony |
| Nats opened the door to endless and absurd Maori claims by cancelling the seabed and fore shore law that labour had set up and Labour just don't make the cut. etc etc. | Don |
| News media plays up actions of minor parties. | Jim |
| I certainly hope so. | Tony |
| …a world wide trend is in Motion… | Christopher |
| Unfortunatly!! | Noela |
| The worlds middle class are having their ideas stripped away and its no different here. | Les |
| This is a new spirit that is abroad among people who are fed up with being ruled by fatcats and their cronies. I sincerely hope National and in particular John Key get a bloody nose next election. | Colin |
| Shockey has blindly followed the rulings of the racially biased waitangi tribunal without giving a damn for the veracity of its decisions and has never through the heavily buddy stacked office of treaty settlements questioned the merits of claims but their quantum only. how can anyone (other than the iwi elitists) trust them???? | Alan |
| People want democracy back!! Political parties have for too long ignored the will of the people!!!! | Andy |
| The two main political parties follow one other. Not one of them stand out for helping people and mainly the working people.Why do they follow each other. Here we have a big problem with housing now. I hope the prices of houses come crashing down and wake up this country. The rich getting rich at the cost of NZ people. Yes there will be a swing away from mainstream political parties. | Robert |
| NZ First I expect will be the major beneficiary. | Mark |
| I hope so. | Murray |
| | |
| Most of my fellow Kiwis [that I meet] are fed up with John Key and his hopeless cabinet. There is a complete lack of imagination in our current Parliament, Key is high in the polls as we have no opposition. Little & Co ~ 1 out of 10 on all measures. For the first time in over 40 years I abstained at the last election. I voted for Bob Jones to get rid of the awful Muldoon and next time I am going to vote for Winston as a member of NZ First. I was a founder member of ACT Muriel. The unwanted Flag Referendum and donating 300K to the Marxist Helen Clark was the final straw! Those who have not read Wishart's book 'Absolute Power' should do so. We have 3 times as many MPs as the UK and what a lot of dead wood we have. WE URGENTLY NEED CITIZENS INITIATED REFERENDA ~ a Pox on our Parliament. I would also like an updated National Anthem with a modern tune we could march to………..suitable for the 21st Centurt……… | David |
| I have voted for National for forty years but no longer do so. I can't believe their political naivety, their constant PC attitude to Maori `spin' and falsified NZ history. The National Party have moved so far to the left of center that their government has lost all contact with `silent' majority – their silent majority! NZ's Christian heritage and culture has been swamped by radical, politically correct intellectuals with their materialistic, relativistic and atheistic agendas – most of National's politicians apparently ascribe to these liberal beliefs without any regard to the conservative backgrounds of many New Zealanders. A large proportion of Northland's population – Conservatives, Christians, workers, farmers, etc, will never vote national again – I for one am in that category! | Bruce |
| People are getting disappointed with the promises and not delivering them and excuses of the major parties. | Theodorus |
| I think there is always a reflection on our voting in lieu of voting in Australia and Britain but hopefully we have matured and vote for OUR needs in THIS COUNTRY. | Laurel |
| .. and heaven help us if the melon-heads gain any traction. They will demand implementation of at least some of their wacky ideas. | Auntie Podes |
| Voters in NZ are OK with ignoring mainstreams, but only if the minor parties have a few clear policies, a few MP candidates of quality, and a clear leaning to a mainstream party that they will support. 2017 is National's to take but they need a kick in the chops to bring them back right of centre. | John |
| Unfortunately. | Wally |
| A change in the guard is good and timely. | Ray |
| Difficult question, difficult to answer. National party should change the name to Maory Party. Labour should come out of fairy land. Greens stop star gazing. So whay is left. Winston. At least he is talking more sence than the rest together. | Johan |
| If National continue to throw money at the tribes with Treaty of Waitangi being the excuse! | Graeme |
| They need a wake-up call. | Peter |
| The current government seem to ride rough shod over the lower paid workers and don't give a damn. | Ray |
| People are sick of the crap going on. | Colin |
| | |
| --- | --- |
| All will stay the same. | Ian |
| I am normally a National voter but am sick of the PC Maori pandering. Bring on a 'new' party. | Gordon |
| Fewer and fewer ordinary people, no longer identify with mainstream parties agendas (which are usually themselves first and the electorate a distant second!) and therefore will no longer vote for them. | John |
| Stability is needed. | Alan |
| The National Party have dishonest in their handling of all things demamded by maori. The water issue is totally disgusting. | Frank |
| With poliitics takeing on the Jewish idiology of money usery of course ordinary people are revolting, how many of you know that Obama had a Jewish mother, as did our John Key such things as T.P.P.A.and European Union are not wanted. | John |
| There's no doubt about it. Our major political parties have become smug and complacent, and our government ministers – with one or two exceptions – exemplify this trend. They are, moreover, backed by a bureaucracy that evidently believes itself to be largely above public scrutiny and accountability, obfuscates whenever it can,and which is immersed in politically correct hogwash. As long as these politicians and their public service supporters can keep creaming generous salaries and perks, they will continue to ignore the groundswell of public resentment. Next year's general election is going to provide some unwelcome shocks for the Establishment. Of course, the mainstream media will brand it "Redneck revolt" or something similar, because the whole political system (and the media) in this country has insidiously drifted to the left, and a correction will, by definition, move in a conservative direction. | Graham |
| Mainstream parties must embrace multiculturalism if they wish to retain voter support. Parties that pander to maoris are certain to lose votes. This is very evident from the comments made to this weekly column over the past twelve months. | Dennis |
| I do not think voters are silly. | David |
| If you have nothing left to lose you are a free man. | Norm |
| Personally I am tired of politicians riding rough shot over democracy. Time for that to change!! | Maddi |
| No, because I cannot see any really credible new Parties coming to the fore, or that fringe Parties such as Conservative, Maori, United Future, Mana, Legalise Cannabis etc are going to suddenly boom. so that leaves ACT, who are holding their own, and N Z First. Cannot see either of those taking the lead National hold now. | Hugh |
| Actually, "don't know". | Rochelle |
| Hope John Key gets the message from the U.K. that voters are sick and tired of not being listened too. Here in N.Z. he needs to absolutely commit to us as ONE NATION! | Sylvia |
| The Govt needs less diversionary tactics and more solvency of everyday activities with honesty and integrity direct to the public and not Bureaucrats directing dishonest and underhand authority. | IAN |
| Our whole political structure needs a really good shake-up to one which listens to and then represents the electors – not themselves with their 'private' agendas. | Stuart |
| Swing to minor parties is already happening and NZ First is the only on criticising our countries Treaty problems. Labour created the Waitangi Tribunal, Principles of the Treaty and threw thousands out of work because they were European by the Restructuring of the Workforce Act. The first two have been used to rob our country blind with dubious Treaty claims found without oath taken and non-Maori banned from participation and appeal. In some cases, like Te Roroa, to name only one, court cases have been overturned without production of necessary evidence. Who would vote Labour! National followed Labour's lead and also tried to change our constitution to something modelled on Bolivia. The Bolivian Government confiscated peoples homes and cars and introduced Tribal Law. Goodness me, who wants to have to rent their paid for home and car? Look what National has done to the Auckland Council? Who would be stupid enough to vote National? | George |
| That's a qualified "Yes".  NZ First will gain populist traction on immigration and ACT might have a minor blip upwards if anyone bothers to actually think clearly before voting. Greens might lure some of Labour's support, the latter being dead in the water. | Geoff |
| It would if we had viable alternative parties to vote for | Steve |
| I suspect that parties such as NZ First will pick up many defecting voters and I also believe that the greens hooking up with labor was a very stupid move and counts them out of picking up stray voters. | Rob |
| There seems to be a large number of people becoming concerned immigration numbers and pandering to Maori. This will cost National in the next election. | Peter |
| Both of the major parties and the Greens have policies that are racist by nature and so if you believe as I do that this could be the biggest long term problem facing our country then you have no option than to find a party that is for one law for all and abolish Maori privilege. | Roger |
| People lack confidence in political parties in general. | Edward |
| National will have to be very careful come election time 2017 as Winston Peters will challenge them over water rights for Maori plus any hand outs to Maori and the Maori party. | Ken |
| There will certainly be a significant swing away from National to NZF and probably also to Labour, provided Labour gets its act together on the important issues and doesn't self-destruct over issues of party leadership and policy. Many voters are completely fed up with the racist behaviour and corrupt form of "democracy" being practiced by Key and company with the support of the Maori (1%) party. Mainstream National supporters are also heartily sick of being ignored by New Zealand's governing 'elite' over so many important issues. Roll on the next General Election! | Martin |
| But only if John KEY and CO start adressing the inequality in our Race realtions and also a firm policy with vetting for Immigration. | Steve |
| | |
| --- | --- |
| Inevitable more money being given to Maori and racial division by the Government. | Lance |
| But I hope not. | Neville |
| Winnie the pooh could be the king maker unless the National party start telling the Voters the right Info, Re Water Rights, Who is buying all the houses, just ask the Real Estate Institute. | Geoff |
| Unless National ceases supporting the Maori as a favoured race kin this country. | Terry |
| The aparteid loving parties, National, labour, Greens and of course Maori must recognise that most of us are not dumb or totally stupid.. | Peter |
| Even worse than the effects of MMP | Stewart |
| Unfortunately!! I think the 2020 election may show a change of Government but Key has strong support so we will have to endure another 3 years of National forcing things through that we are all going to have to pay for in the future! | Wayne |
| It is inevitable as John Key's credibility becomes increasingly challenged. | Lee |
| The trend is world-wide and people are becoming disenchanted the the same old establishments that do not listen to the voters, but believe they know what is best for them. This country is no different. | Graeme |
| Theres no one able to be Prime Minister in any party. | Jim |
| I certainly hope so… | Graham |
| It's time National woke up from their slumber. | Brian |
| This is a vote made in hope, depends on whether or not the rest of NZ has woken up yet. Otherwise it will be more of the same. 🙁 | Michelle |
| Nothing offers a viable change. | Robert |
| I think NZers are far too sensible to invest a (wasted) vote in any of the "fringe" parties e.g. Greens, Mana, etc | Andrew |
| Only because discontent is being broadcast and enforced by the media. | Jeff |
| Govt. doesn't listen to the public, it's arrogant & none of the M.P.'s are qualified for the jobs they have BUT they think ONLY them are correct. | Cindy |
| National appears unsuccessful in repairing the housing crisis & is still pandering to the Maori vote, and Labour lacks direction. | Anon |
| Extremes from minor parties especially Greens will drive voters back to mainstream parties. The only exception will be New Zealand First, who will easily hold the balance of power being the only sane voice currently on the political spectrum.. | Dave |
| I hope not. Divide and Rule? That is the big concern.. By the time you take the multiplicity of parties, thereby splitting the three or four major parties, and add in MMP factors, and List Members who do become answerable to nobody in particular, you are left with a very indigestible mixed salad….In a country of this size, with overt racial overtones, how do we make that collection into a cohesive and functional Government? I guess we are about to find out? | Mabel |
| People are becoming very disenchanted with the current establishment politicians, don't trust them anymore. | Brent |
| I'm sick of the arrogance of all the political parties with undemocratic processes and a we know best attitude. | John |
| Depends what you mean by "mainstream"… | Andy |
| Absolutely. | Jon |
| The arrogance and stupidity of the two main parties is about to bite them in the butt, people have had a guts full of this blatant racism in NZ and my wife and I will be voting for the party that opposes racism. Looks like Winston will be the king maker, he's probably not the best option to be PM but he'll be better than Key or the union man. | Stevo |
| Most definitely. Neither Key nor Little are listening to the people. Both are completely out of touch with the electorate. Winston has my vote simply because he has the guts to say what most of us think …. and promises to do something about it. National and Labor are full of PC fairies who pander to minorities while riding roughshod over the majority. They'll pay at the next election. | Steve |
| | |
| --- | --- |
| Yes there will be a swing to NZ First over race. National has done enormous damage through their pandering to the Maori Party and Iwi leaders and unless they have a change of heart, they will lose substantial numbers of voters at the next election. | John |
| Race and immigration will be the two biggest issues at the next election and NZF will be the winner. | Brian |
| There is no reason why the global trends won't occur here. | Ruth |
| John Key might be saying the right things but some of his Cabinet are not on the same wavelength – arrogance comes to mind. | Neil |
| If National don't come to their senses especially over race, they will increasingly lose support and may well lose the next election. | Thomas |