January 24, 2021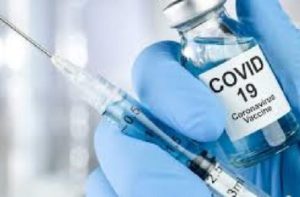 Last May, the Government announced $37 million would be spent on a strategy to ensure New Zealand would not be left behind when it came to securing the Covid-19 vaccine.
In the lead up to the election, the Prime Minister announced "hundreds of millions" of dollars was being set aside to secure a vaccine for New Zealand: "I've been talking to a range of world leaders about global vaccine development, including Angela Merkel, Justin Trudeau and Scott Morrison. We are working particularly closely with Australia… to secure a vaccine as soon as it's available."
Yet here we are, still waiting for a vaccine, while in many other countries public vaccination programmes are already well advanced.
The Ministry of Health website shows the Government intends purchasing enough vaccine doses for 15 million people, with the first expected to arrive in March.
Top of the vaccination priority list will be those border workers and other front-line staff – along with household members – who are at greatest risk of infection. These will be followed by 'essential' personnel and other health and emergency workers.
The public rollout is expected to begin mid-year by prioritising the elderly and those with underlying health conditions.
Astonishingly, according to media reports, the 'priority' list is expected to include preference by race – not just those who are elderly or have underlying health conditions, but "Maori 50 years or older".
The rationale being used to justify this race-based approach is that 'Maori' vaccination rates are lower than for other cohorts. But that is a spurious argument since a key consideration for the Ministry of Health will be to design a rollout strategy that is not only prioritised by need, but also ensures everyone who needs a vaccine gets one.
The reality is that any plan to prioritise Maori is racism at its worst. It is age and health status that determines a person's vulnerability to Covid-19 – not the colour of one's skin.
Race-based politics has no place at all in our health system. For Jacinda Ardern to even consider introduce racism into the vaccine strategy is totally unacceptable.
Covid-19 is a highly infectious respiratory virus that is impossible to eradicate globally. With a vaccine now available, the pathway to opening up our borders is to approach the management of Covid-19 like a seasonal flu.
In a speech to Labour MPs last Tuesday, the Prime Minister confirmed that this indeed will be her Government's strategy: "Our goal has to be to get the management of Covid-19 to a similar place as we do seasonally with the flu. It won't be a disease that we will see simply disappear after one round of vaccine across our population. Our goal has to be to put it in a place where – as we do every year with a flu vaccination programme – we roll out a vaccine programme and maintain a level of normality in between time."
Until widespread immunity has been built within the country through the vaccination programme, strong border controls remain a priority if we are to avoid further lockdowns.
That's why the latest border failure, whereby a Northland woman who had just completed managed isolation tested positive for Covid-19, is so worrying – especially in light of the emergence of more contagious virus variants.
As of last week, there were 76 people with Covid-19 in New Zealand's quarantine facilities, and of those, around 19 are believed to be infected with the more contagious virus strains.
Genome testing shows that since late last year when the new forms emerged, 36 infected people have arrived in this country – 29 with the B.1.1.7 UK variant and seven with the B.1.3.5.1 South African variant. These variants are thought to be around fifty percent more transmissible than the original virus – and may increase the severity of the disease.
In response, the Government has introduced pre-departure testing for anyone travelling to New Zealand (except from Australia, Antarctica and most Pacific Islands), arrival-day testing at quarantine facilities, and daily saliva testing – although the more accurate nasal swabbing regime will also remain in place.
Border failures remain the country's greatest vulnerability in the battle to keep New Zealand virus free. A University of Otago-trained microbiologist who went through managed isolation in Auckland late last year was so alarmed by what he found that he wrote to the Covid-19 Response Minister Chris Hipkins. Having received no response, he contacted the media last week to outline his concerns.
Duncan McMillan, an assistant professor of enzymology at Delft University of Technology in the Netherlands – who runs a pathogen laboratory handling infectious agents – checked in for his two-week stay at the Novotel Auckland Airport isolation hotel on November 4. In his view New Zealand's managed isolation and quarantine (MIQ) system is "as leaky as a sieve".
He said that during the trip from the airport to the hotel, passengers were crowded onto a bus ignoring all social distancing. Once in his room at the hotel, he found "facial hair and an old used milk carton in the fridge".
He said the Defence staff at the hotel were not properly trained: "They have no idea on how to be careful to the extent that is necessary, and there is seemingly little oversight by trained microbiology professionals."
He described how nurses administering Covid-19 tests were not even wearing the proper N95 masks – thereby increasing the potential for cross-infection – and how social distancing protocols were frequently ignored, with new arrivals to the hotel mixing with guests who had already undergone their day-12 test and were preparing to leave.
This is in sharp contrast to Australia's requirements, where returnees are essentially confined to their rooms for the duration of the 14-day quarantine period.
What is so worrying about Professor McMillan's observations is that some of those concerns – including the overcrowding of passengers on airport buses and the mixing of guests at different stages of quarantine – were all identified back in June and yet, despite assurances by the Government that such protocol breaches had been fixed, little appears to have changed.
Some MIQ workers – on condition of anonymity – have also shared concerns about border management with the media. They are worried that the measures currently in place are not adequate to contain the more infectious strains of the virus.
They outlined how smoking and social distancing rules inside facilities were being flaunted through guests mixing and mingling far more than they should. And they expressed real concerns about the possible spread of the virus through hotel ventilation systems.
Between August and November, we now know there were at least eight border failures – one every two weeks.
Otago University's Professor Nick Wilson has analysed the cases: "Six of these failures were associated with MIQ facilities, one with work at a port, and one remains of unknown origin (although this Auckland August outbreak was probably also MIQ related). Of the six MIQ failures, five involved workers (three health workers, a defence worker and a maintenance worker) and one was a returnee infected in a facility. The three health workers and the defence worker were all infected in MIQ facilities used for managing infected cases (as opposed to facilities used for quarantining people not known to be infected). One failure resulted in a large outbreak (179 cases, 3 deaths), but the others were successfully contained at under six cases each. This total of eight failures is probably an under-estimate given the likelihood that some community cases arising from border control failures were never detected."
He says, "This high failure rate is unacceptable from a border control perspective (with the goal of protecting NZ from outbreaks of Covid-19), as well as from an occupational health perspective (for protecting workers from a potentially fatal infection). Therefore, there is a need for an urgent review of the country's border control arrangements."
As a result of that Auckland outbreak – which resulted in a three-month lockdown affecting the whole country to varying degrees – the Government appointed Heather Simpson, Helen Clark's former chief of staff, and Sir Brian Roche, the chairman of the New Zealand Transport Agency, to review border controls.
While the provisional report was received by the Government before the election, with the final version delivered at the end of November, it wasn't released publicly until just before Christmas – no doubt to minimise adverse publicity.
It's easy to see why – the report is damning. It essentially says that New Zealand's current border control model isn't "fit for purpose".
It raises a multitude of criticisms, including of the virus testing regime, the fact that the 102-day hiatus between the nation-wide lockdown and the emergence of the Auckland cluster had not been used to better plan for new outbreaks, and a lack of cooperation between the Ministry of Health and other Government agencies that meant the social and economic consequences of public health decisions were not adequately taken into account.
The report provided some bizarre revelations. It turns out that the Government was not paying Covid-testing staff in a timely manner, leaving many workers disillusioned. It explains that the Government's 'Surveillance Plan' was developed by a "veterinary epidemiologist, as no human disease epidemiologist was available". And it outlines how the Ministry of Health's refusal to join the 'All of Government Group' set up to manage the pandemic is resulting in poor policy advice.
It was this failure of Government agencies to properly consult on the impact of public policy decision-making that undoubtedly led to the economic and social cost of the March lockdown being far greater than it needed to be.
The report stresses the importance of ensuring in the future that "economic and social concerns are properly incorporated into policy advice".
It also reveals that large gaps in border security still exist – at the time of writing, only two of the country's 14 major ports had Covid-testing regimes in place for workers.
In short, the report highlights the same management incompetence that became a hallmark of the Government's first term. It leaves one with little confidence that our borders are adequately protected. The new community case reinforces the need for scepticism.
This week's NZCPR Guest Commentator Dr Eric Crampton, Chief Economist at the New Zealand Initiative, has examined the damning Simpson-Roche report and believes that some of the suggestions to reduce the risk of future Covid-19 outbreaks detailed in the New Zealand Medical Journal are worthy of consideration:
"The University of Otago's epidemiologists listed a series of measures that would obviously help to reduce the risk of future outbreaks. Many are simple; some would take more work. But when outbreaks cost billions of dollars, in addition to obvious health costs and distress, even a percentage point reduction in the risk of an outbreak can be worth millions.
"They suggest adjusting the intensity of border control measures to the risk involved in travel from different places. It makes little sense that travellers from places where Covid is widespread and transmission is uncontrolled are treated the same way as travellers from places without Covid, like Covid-free islands, Taiwan, and parts of Australia…
"There are many opportunities for the MIQ system to expand to handle more arrivals, safely. People arriving from low-risk places could stay in facilities that had been ruled out because they were too far from hospitals, leaving more room in other facilities for travellers from riskier places."
It is likely to be many months before New Zealand will be able to safely open our borders. Until then, we depend on the Government's border management to keep the country safe. The fact that the new community Covid case was infected while in managed isolation, seems to confirm the assertion that New Zealand's MIQ system is indeed "as leaky as a sieve".
The Prime Minister now needs to step up and not only accept responsibility for this MIQ failure, but demonstrate that her administration is indeed up to the job of properly protecting our borders and keeping New Zealand safe.
Please note – you can register for our free weekly newsletter by clicking HERE.
THIS WEEK'S POLL ASKS:
*Should the Covid-19 vaccine rollout be prioritised on the basis of race?
Note: Please feel free to use the poll comments to share your views on any of the issues raised in this week's newsletter.
*Poll comments are posted below.
*All NZCPR poll results can be seen in the Archive.

THIS WEEK'S POLL COMMENTS
| | |
| --- | --- |
| Racism and identity politics are a distraction from the real agenda for the communist Ardern government which is to keep instigating Marxism and socialism into our system. We only have to look to America where there has been a severe curtailment to free speech from conservatives and Republicans since the new left-wing presidency of Joe Biden. We don't have the alternative media of Fox news to inform people here to what is really going on. As in USA we have exactly the wrong person as so-called leader at the worst time. Vaccines need to be colourblind. | Monica |
| Race based decisions have no place in any democracy. | gale |
| NO WHY? Who will set the rules for how one race get preference over another. | RICHard |
| Absolute racist bollocks!! | Dave |
| Yes or no to this question has little relevance because a vaccine must carry out 2 functions to actually be a "vaccine" One, it must immunise against the disease, and Two, it must be functional in halting the spread of the disease from the person vaccinated to others. These are bioweapons developed in a short time are using the world's population as a "testing ground". They are dangerous and it becoming increasingly apparent that they are deadly to the very people the "experts" proport to be protecting. Avoid it, it should be viewed like the plague! | Neil |
| Adrern politicised the Covid Flu to promote her own agenda of Communising NZ. Nothing that has happened since February 2020 shows anything other than how poorly managed our State Authorities are, and how inept most of the management are. Unfortunately for NZ we have a government with absolutely no real world business experience to fall back upon when deliberating their decision making process. | Bob |
| As long as a false Maori history is continually taught in education center's then the race base problem will continue. | Geoff |
| Once more apartheid at work coming from. pM | Sidwell |
| All NZ citizens have the entitlement to receive vaccination, Maori should not queue jump on the basis they haven't taken their own good health journey as advised and available. Self responsibility as opposed to blame the colonisation. | Carol |
| Every race is equal. We're all Kiwis | Andy |
| Priority should be given to the most compromised. | Maureen |
| To be perfectly honest, these prioritised people don't bother to get their children vaccinated, don't turn up to hospital appointments, so why bother. For the rest of us, to obtain an hospital appointment in Northland alone is almost an impossibility, while we hang around in over crowded waiting rooms, these people que jump, in every aspect of the health system. I'm sick of it!! | Merryl |
| We are all one nation. If anything the elderly should be vaccinated first. | Wayne |
| Frontline, medical conditions, and aged first. Not race. | Pam |
| NO! But welcome to the New New Zealand. I've said it before and it's valid "God defend New Zealand" because our politicians can't or won't. So much for democracy. We are heading the way of The Disunited States of America. The tail will continue to wag the dog. | Bruce |
| That would be disgusting | Mike |
| The fact that the question needs an answer is a measure of political wisdom. | Maurice |
| How, in this day and age, can anything or any advantage or disadvantage be based on race? That's racist! | Mark |
| Never! Like the illegal road blocking, which will expand if Covid refuses to miraculously disappear from our shores, this is just more from the separationists who cannot resist taking advantage of any 'crisis' that comes along. | Paul |
| What else would you expect from a bunch of boot-licking sycophantic politicians to play the race card in a pandemic? And who is surprised that government departments are not willing to work together in an emergency situation? And would you be surprised to read that no bureaucrat lost their job for obstructing the requirement to work for the common good? And would you be surprised that a bunch of academics and unemployables who make up the current government, are shown to be incompetent? I'm not surprised! | Rex |
| Maybe Maori could return to their historical homeland.They profess to be the greatest sea navigators ever.Where is that homeland again? | Steve |
| The vaccine should be frontline and then age based on. I will accept Maori getting priority if they state openly the Maori are truly in inferior race and their low IQ , self restraint and laziness leads to this position. Otherwise they are just like the rest of us. | Tony |
| too much raced based crap going on at the moment | Edward |
| The current govt. has/is racially dividing our society at speed. Society can no longer TRUST their fellow man, their neighbour, their local council our hospitals when the PM endorses racial preference. Failure by the Govt. to call out these racists radicals promoting Maori over all others, for special treatment, divides and damages society forever. It's not just politics PM, this is serious stuff. | Sam |
| The main criterion for prioritisation should be risk, not race | Peter |
| Totally outrageous thought. Once again apartheid in reverse | Sidwell. |
| I wouldn't be in a rush to take the vaccine, there have been a lot of health issues and death after taking the vaccine. I would rather boost my immune system and take my chances. | cheryl |
| The Penny continues to fly rather than drop! The answer to the question; Where did the Flu (Influenza A) go in 2020? Still remains unanswered by vested interest politics! The fact is the COVID -19 Disease from the SARS (CoV-2) Virus is an unremarkable Virus raised to a political level based on fear. Real numbers have Covid-19 at the same infection level as the FLU or at best 5 times less potent. Measles is 8 times more potent than Covid but we do not shut-down the country using political power and control to regress the economy and bring industries to their knees! The Vaccine Economy is now starting to emerge using government debt to build this new monstrosity. But wait a minute; let us have a look at the facts! The first being that Covid comes from a Flu Virus and most Flu's mutate – pretty normal for Influenza A that has been around for 2,000 years. But this normality has been shielded for political gain. Millions have been spent on the New Covid Vaccine and the virus has already moved on to the next strain. Are we going keep Flogging a Dead Horse or are we going to move on to prevent the rise of Economic Terrorism from taking down the Private Sector? The best way to conclude this comment is to use these words: The best alternative will probably entail letting those at low risk for serious disease continue to work, keep business and manufacturing operating, and run society, while at the same time advising higher-risk individuals to protect themselves through physical distancing and ramping up our health-care capacity as aggressively as possible. With this battle plan, we could gradually build up immunity without destroying the financial structure on which our lives are based (Professor Michael Osterholm, Director of the US Centre for Infectious Disease Research and Policy at the University of Minnesota) | Frederick |
| should be the most vulnerable of dying from the china virus. | steven |
| If a racial aspect is to be used then there is something radically wrong with those promoting this. | Brian |
| Just what NZ needs .. more apartheid | Rob |
| Absolutely NO. This labour led socialist government should NOT bring race into this matter | David |
| | |
| --- | --- |
| Absolutely NO. This labour led socialist government should NOT bring race into this matter | David |
| Covid 19 is equally infectious to all humans regardless of race. Any tinkering with the 'all are equal' priority system would leave us more vulnerable as a country; any chain is only as strong as its weakest link. | Nola |
| age and general health status is the pressing consideration. | David |
| Thought we were suppose to be ONE PEOPLE | Francis |
| What makes these idiots tick? They blatantly introduce discriminatory policy yet fall over themselves in rushing to apprehend or be offended by anything that hints of discrimination. Nearly 2 hundred years of patronising people with 1 or Maori gene has, and is, ruining them and forming a truely bicultural society heading for a showdown. Sorry kids, but stop voting left. Judith make a stand and say NO! You will be staggered at your vote increase. | David |
| NO ! after front line health zone workers should be aged (over 70 s ?), then all others. Each tranche with no race precedences | alan |
| Give it to al Part Maudi | Dick |
| Our govt would be failing our society by adding another apartheid measure. The 1981scrap against apartheid seems to be swept well and truly out of sight, as being on no significance any more. | Paul |
| I have to say yes this time, normally any race based thing I would say No. If we are going to give the population an untested trial vaccine to depopulate the world, thank to Hitler Gates (and we can see reports now lots have died after having it), we need a guinea pig group to try it on. They can have mine too. | Bazza |
| Unless there is a provable medical reason for race-based vaccination prioritisation (eg, certain races are shown to be more susceptible/vulnerable to the effects of the virus than the rest of the population), then the answer is NO. | Jacky |
| Welcome to Apartheid NZ (or should I say Aotearoa). | Graham |
| Why would any sane person prioritize on race. This country is going to be the new South Africa with these apartheid policies | David |
| For once, I agree that priority should be given to those with the darkest skins, because the dark skin lowers the amount of vitamin D produced by the body in response to a given amount of sunlight, and lower vitamin D levels are strongly associated with poorer outcomes from this disease. There is a actually a scientific basis for suggesting this… | Gail |
| Why the hell should it be? | Tim |
| Based on risk and health needs only. | Andrew |
| "Apartheid" reigns! Go figure! | Michael |
| What next, we already have 10% of the people of NZ trying to tell us how to run NZ as well as changing place names etc !!!!! | Ross |
| No, No, No ? | David |
| What a disgrace to single out one race, any one race. We all pay the same tax all breath the same air, all drive the same roads. | Margaret |
| I say only that much: The intend to force a population to get vaccined with a untested drug is simply criminal. Just read the news that in a old people,s home in South Germany 11 people died short after receiving the jab recently.. And we have numerous cases everywhere in the Western World where people got very ill or died. But I guess Bill Gates gives a toss about that as long he makes a few more billions. | Michael |
| We are all nzers stop the rot no special privileges for Maori | Ian |
| Only this very sick minded government, prompted along by the VERY sick Green party would ever think along these very sick lines. It is all part of the brainwash strategy that is being forced on NZ,s every minute of every day .. on our children in schools, on Tv with all the news readers spouting out maori at every opportunity, most ads now have maori in them and even supermarkets think they are doing the right thing by displaying maori language all around the shops. Those shops have lost my business. Why cant this crazy government see what they are doing to this country? .. What is their plan, .. to totally destroy us? | Des |
| The PM is NZ's worst racist | Graeme |
| Race should have no bearing on priority. Age and front-line worker safety should be above all else.The Treaty of Waitangi does not give Maori any priority over other Kiwi citizens – it makes us all equal | Garry |
| I don't want their stupid vaccine. It's worse than the disease.. Let them give it to people who do want it. | angelica |
| If it is prioritised will that shut them up? Perhaps this will stop road blocks in Northland? Of course if the vaccines fail , the Government would be accused on genocide. Why was a professor from Delft University doing in the country. Where are the border closures for foreigners when regularly I encounter nationals from other countries who have just arrived in New Zealand . We are listed as a safe place to weather the pandemic. | Peter |
| Stop this state initiated racist approach. | Bruno |
| OMG!!! How racist is that. I suppose if it helps keep the maori electrates in Labour's pocket it's not racist. Boy o boy, this country is heading for trouble and it will get worse , more quicker under the labour regime. When are we going to be treated as equal in this country . That's what the treaty was signed for,not to give maori special privileges. | Peter |
| check what is used in Vaccines and you will be shocked ! | dean |
| This government through its policies is encouraging racism in N.Z. | Denis |
| It's blatant racist to do that and no " 'justifications could possibly make it other than that. Not acceptable ! A very dangerous precedent on NZ race relations would occur if this was approved. | Rory |
| No | Willy |
| Nothing should be prioritised on the basis of race. To do so is RACIST. For the government to do is INSTITUTIONALISED RACISM. | Mark |
| We are all part of the team. Remember? No-one should be treated on a preferential basis. Ardern's shine is fast losing it's shine. So too is her self-claim of transparency. | Robert |
| 100% racism | Sarah |
| Not unless they want to rip this country' reputation to pieces | Brianb |
| That's called racism ! | Katherine |
| We are one people. | Errol |
| Absolutely Not | Catherine |
| Absolutely NOT | Pam |
| The Covid 19 virus infects people indiscriminately, race does not come into it. The vaccine should be available to New Zealanders on an equitable basis with no consideration to race. | Louise |
| the only priority is by need. Health workers, some people in the public sector and the vulnerable, either elderly or with known respiratory diseases. | Helen |
| Priority should be given to those at greatest risk, not on the basis of skin colour. Having side that, I am not going to be having an experimental vaccine made from modified genetic material. | Mark |
| one law for all | bruce |
| Typical government pandering to Maori. | david |
| No way !!!!! Same for all. | Alan |
| Absolutely not. This is typical of ms Adern. Yet again a step in the direction of apartheid and dividing our nation | Mary-Ann |
| under no circumstances | bryan |
| just show's how corrupt this govt is to even think of heading down this street but also how arrogant the bunch of half cast mob's are controlling cindy, once Australia opens up there's going to be a mass exodus of decent NZr's just to get away from this so called multi cultured but only for one mob country, this virus may yet save this country from disaster. | Richard |
| Abso-bloody-lutely NOT…!!! I hear recently that this Sars Cov2 has, as yet, NOT been scientifically ISOLATED…SO, how can a vaccine be safely produced for absolute effectiveness & safety if the virus hasn't been scientifically isolated, words from the NHS & UK Health Minister through the OIA as requested by an Irish Scientist…go figure….the vaccine roll out with nano particle technology is heading us down a path of "Genocide". Even Bill Gates said that the worlds population needs to be reduced by a third and that it can be done through vaccination programs….check his Ted Talk from 2019. I for one will not be lining up with the "MUPPET SHEEPLE" to be jabbed by a product of that evil man who has invested in every Big Pharma Company so he makes Billions with his poisonous toxic genocide vaccines to help him reduce the worlds population. NO THANK YOU……. | Bruza |
| It is really simple, health care should be given on the basis of need not on the basis of race. | Pieter |
| There are many treatments for COVID 19 such as Ivermectin is 60% effective in late treatment and 91% effective in early treatment Hydroxychloroquine & zinc and vitamin c & D which are being used overseas with excellent results why wait for a vaccine that isn't proven and people are getting some severe side effects if not dying. Why aren't we using these, they have been around 50 years plus it all seems very political and possibly with another agenda in mind Agenda 21 -30 perhaps I won't be getting the vaccine thats for sure. The CDC have on there website that they only attribute 6% of all the deaths in USA to Covid 19 the rest died of other causes with Covid 19. not of Covid 19. | Vaughan |
| It should be given based on who needs it not what colour your skin is | Joan |
| A reckless attempt by the PM to secure more Maori votes for Labour. Clearly racial discrimination- it's age not race that should be considered. | Scott |
| Should be based on Need, not greed. | Robert |
| Disgusting to even consider this the Govt should be ashamed. Imagine if it was the other way around, we all know what would happen! | Kevin |
| This would only be justified if the Covid mortality data showed a particular ethnicity trending significantly higher than other ethnicities. My understanding is that this does not apply to Maori or any other ethnicity in NZ. In which case the policy is clearly racist and the government should be held to account by the mainstream media – like that's ever going to happen!! – and our centre-right opposition parties – don't hold your breath!! Bottom line is, the government have a clear run to the goal on this and all the other woke issues they are promoting. If you can't rely on our media and politicians to do their jobs properly then getting the message out there to a public that seems just happy to go along is going to be very difficult. | Derek |
| This government is getting more and more racist. It is very scary for the future of NZ | Sheena |
| Yes, of course it should. Let the maoris wait until we've all had the vaccination, then they can have what's left. Seems fair to me, given that they would be quite happy to have had it first when offered by Jacinderella and her brain-dead sycophants that we laughingly refer to as a 'government'. | TOBY |
| Of course it should be given to those neediest irrespective of race | Peter |
| Definitely NOT. There is far too much race based priorities in NEW ZEALAND now. | CM |
| No way! I can't believe what I have just read. Surely not. I don't want to live n a country that does that. If it is true then I am appalled and disgusted | Kerin |
| Who are these people who call themselves Maori when they are at the most part Maori | Arthur |
| Has race ALONE been shown to be a higher risk ? than a similar nonracial cohort . Otherwise this is blatant RACISM .! | David |
| ONLY Maori should be given the vaccine. The current vaccine has not had time to be tested for long term safety, or side effects in humans. So let the Maori be guinea pigs on this occasion. | A.G.R. |
| What an outrage. Perhaps this might alert the public to the racism being pushed through. | Bev |
| Absolutely not! How can they even consider it! | Ron |
| Once again her we go, Maori first and to hell with the rest of us. Labour I think should be renamed the Maori First Party. Where is the opposition, silent, wtf. | Fraser |
| That is called RACISM – I say no more | sheryl |
| ABSOLUTELY NOT. Our stupid govt politicians need to learn about democracy and equality. There has been far too many media articles written by or about Maori leaders referring to "their" people. Citizens of New Zealand are suppose to be ONE PEOPLE. The sooner we get rid of all this RACIST nonsense the better. | Graeme |
| Blatant racism. The halo is slipping, the incompetent left showing their total ineptitude in the practical world. A bunch of academic dipsticks led by a Friday night fish and chip lady. It will end in tears. | Russ |
| thats the way to go PM you will get back in by all those dopey buggers who support your separation. Ian | ian |
| So much for a Treaty that accorded common rights and privileges to all New Zealand Citizens. Has this now changed because a bunch of politicians who seem to be well versed in promulgating "False News" have decided we are no longer New Zealanders but Aotearoian-New Zealanders. If a person who claims their Maori heritage is of greater import than any other heritage DNA that may course their body happens to have a more pressing illness than one who does not claim that Maori Heritage, then they should receive priority over the latter. The fact that the former however, has a history of not availing themselves of vaccinations and treatment available, is hardly a reason for requiring they receive a higher priority for any new vaccine. Surely in every case standard triage assessment must be the norm. As far as I am aware, the colour of one's skin, or stated preferred heritage has never been the criteria for prioritising treatment. | Michael |
| This government is bent on making Maori number one in this country and they have done the least to make this country what it is today ..Come on the rest of NZ speak out we are being down graded on all fronts and no one is prepared to speak out . get in touch with me //// | John |
| Just another step on the downward spiral to racial segregation – shocking!! | Janet |
| Most definitely not. Nothing should be given /done on the basis of race. We are all New Zealanders. | Helen |
| Absolutely not. | Darryl |
| No ,it should be available to all. | Clive |
| Kind thoughts | Wayne |
| Does that include white Maori as well? | David |
| Reverse racism | Ted |
| The disease doesn't care about race so why should our approach to managing it??? | Gary |
| Absolutely NOT. Just an aside, had I said what Ms Raukawa-Tait said on Monday. I'd have been hauled before the Race relations Commissioner very quickly. | Dick |
| this typical left wing bullshit | allan |
| WHY | Albyn |
| I thought this racism objective was what the Govt said had to end. Probably it will but not when it refers to the Maori race | John |
| Should be the MPs that are the guinea pigs for this untested vaccine. Jab them first and we will watch for 2-3 months to see how many die… | Mark |
| Another blatant racist move by this govt. It is another step closer to becoming a racist state by priortising maoris ahead of the rest of the population. If this was reversed where the majority population were treated firs,t you would hear the screaming from the moon. ALL citizens of NZ should be treated equally !!! NOT dependent on the colour of skin as being promoted by ardern which is clearly patronising the maoris. | David |
| I shouldn't give this question the status of even answering it – but I have anyway….what is happening to our country? | Heather |
| Pure racism if it is! | Ross |
| it is totally reprehensible that NZ's PM is so brazenly courting rascist policies in her desire to further her personal Fascist polices | Jo |
| It should be based on medical need only, anything else is a racist based policy regardless of any proposed justification. | Jason |
| More Labour Government nonsense | Les |
| This shouldn't even be a question that needs to be asked!! | Mark |
| Susceptibility has nothing to do with race. | Peter |
| Enough enough enough. Remember the 1981 protests were about race .If this govt persues such race policies there will be protests. I did not vote for this sort of crap. | Kevin |
| NO, no and no. Seriously enough is enough. There are many front line workers who are putting their lives on the line. Take care of them first. Hospital staff and then the frail and aged. The rest of the country can fall in line. No matter what ethnicity they are. I always thought we were one nation. | Sandra |
| Everyone is equal, no race should receive special consideration. | Carl |
| It is time that all New Zealand citizens were treated as equal – no more seperatism or apartheid. | Jens |
| this Bloody Government under Comrade Ardern has made such a ham fisted job of running the Country that i am amazed that there has not been a public out cry perhaps it is early days so let see what happens when schools back and people are back at work and l suspect that when their credit bills start turning up and the cost of their Holidays sink in and job prospects dry up that is when the old proverbial will hit the fan .This will slowly appear while Maori reap the Rewards .given to them by this inept Government. | ken |
| | |
| --- | --- |
| Not purely race, no. I understand that Maori generally seem to have less resistance to some things and are not generally good at getting vaccines, but as a broad rule, should not jump the queue to the detriment of other, more needy people. | Sheila |
| had a guts full of maori getting priority over white NZ ers | graeme |
| Where are our TV1 NEWS reporters on this issue.Very quite eh, gutless wonders. | Malcolm |
| Never | John |
| How dare the bitch even think of suggesting that | Eric |
| Race is irrelevant, when will this Government look in the mirror and treat ALL its people the same. Who is running this Country the government or the tribal elite? | Peter |
| Selection by colour of skin lets revert to South African politics again | Warren |
| I voted yes, would normally say no if it was anything else. I say give it to them if they want it. They can have mine too. It will be interesting to see how many die from Billy Hitler Gates depopulation Vaccine. So before giving it to the rest of the population we need a guinea pig group to try it on. | Olddude |
| Absolutely not. There is too much race-based prioritisation in New Zealand now. | Mary |
| Absolutely not. If this happens it will be yet another sign post on our way to Zimbabwean style politics and policies. Good to see Marxinder sticking to her Animal Farm agenda. | Chris |
| Racism at its worst. In a genuine democracy this policy would not be even considered. After all the condemnation of South Africa for apartheid, this government is spearheading the same practice. | Gavin |
| This supposed to be' one country one race' and that does NOT give Maori priority in any shape of form. There are more people at risk who should be vaccinised first regardless of race.! | Robyn |
| It must be now not months later. | David |
| Race-based politics has no place in our health system or any other part of government. They must treat Maori the same as everyone else. | Graeme |
| Be typical of this soft cow towering government They are a shambolic lot | Kevin |
| We are all equal your origins ie race should not be taken into account the elderly and frontline workers of all races should be vaccinated | muriel |
| I can see the reasoning behind the idea, but I strongly disagree with it. It is also worth considering that at the rate that the vaccination program is progressing, we will be wanting seasonal flu vaccination at the same time. Bearing in mind the difficulties of the flu vaccination program last year I hate to think what will happen if both programs are attempted at the same time. | Paloma |
| Just another step toward racism. State of health and age should be the factors. | Robbie |
| Absolutely not. This wished for priority by some directly perceives and drives the basis of racial prejudice. This is "One New Zealand." One person – one vote. NOT authoritarianism. | Stuart |
| The idea is racist – NO! | Roy |
| The introduction of the experimental vaccines should be delayed until there is more information regarding the number of serious side effects and deaths resulting from the Pfizer and Modena vaccines. | Jane |
| Ridiculous suggestion… priority should be given to health workers and border workers | Clive |
| Full testing of side effects will not be known for some time yet. Stand back and let the baying mob go first. Labrats. | Tony |
| RACE BASED POLICIES have NO place in NZ,s health & it,s time ALL NZ,ders woke up & emailes BOTH jacinda & chris hipkins BOTH of them are NOT quitified so NOW they should join THE GROUP TO PROTECT NZ FROM THE VIRUS & STOP pretending they know better than the EXPERTS,shoe for ONCE you care & a Govt. for ALL NZ | Cindy |
| Absolutely not. | Suzanne |
| —but then what would you expect in APARTHEID NZ? | Geoff |
| Determination of any system of priorities should be based on scientific evident. To do otherwise , as for Maoris for example is simply racism of the worst kind. | Harvey |
| Certainly NOT. We all became one people on 6th February 1840.There never was a partnership . | David |
| Of course not. For the reasons given, quite simply. Provocative, and, racist in itself. | Peter |
| That is racist. | George |
| Goodness me – whats next in this march towards apart-ness funded by the general taxpayer, however not by the Maori corporations with their tax haven status, to keep race based political parties on side. This is craven pork barrel at its continuing worst and the demise of ' we are one people' – to each according to their needs democracy. | Richard |
| Until all race based laws are got rid of and all race based priviledge dismantled we will not proceed as a people | Robin |
| no place for racisms in nz. | norman |
| we all have red blood!! | Bruce |
| Absolutely not! | Merle |
| More racist propaganda | Gareth |
| Getting sick of them and us though we were supped to be all equal not just one side lining up for the best of all things then waste it | Russell |
| Absolutely NO! Because Jacinda's so desperate to hold on to the Maori seats, and, if possible, to regain those lost to the Maori Party, she'll do anything to woo Maori voters. Why else was $55 million given to Maori at the beginning of the Covid-19 threat? They were no more susceptible to catching the virus than any other racial group. Just watch! There'll be more gifting to Maori groups or causes for all sorts of reasons – Ihumateo is just a start. The millions given by the government to do up maraes was also pure politicking. | Laurence |
| End Apartheid in New Zealand now! | Igor |
| Of course not. To do so is racism, pure and simple. | Kerry |
| Definitely absolutely, not! Incredible if even being thought about!!!! | Joe |
| Nobody should take the vaccine. It is a genocidal weapon. | Robert |
| The priorities must be based on Border control workers, medical staff etc. Then aged and infection prone citizens. Skin colour has nothing to do with priorities. | Dennis |
| Race based anything is an abomination. Shame on this government for not immediately scotching this suggestion. | Richard |
| No, No, No! We do not need any more race-based legislation. The Covid-19 vaccine rollout should not be prioritised on the basis of race? Get rid of it all. There appears to be a 32 page booklet being distributed around the country addressed: To All New Zealanders. "Are we being Conned by the Treaty Industry? Let us have one nation and not separatism or tribalism." Page 13 is titled " Legislation dividing New Zealanders by Race." From 1974 to 2017 there are listed 95 Acts of legislation that have done just that and more added since. It is published by 1Law4All. The complete eye-opening booklet can be read on line at www.1Law4All.kiwi.nz | Don |
| No Way | Iain |
| Race based policies have no place in New Zealand.. | Don |
| This Experimental Medical Procedure, it should be abandoned with all speed. NO-ONE should take this without first researching it thoroughly. This is an excellent resource https://rumble.com/vd2y2j-banned-from-youtube-dr.-simone-gold-shares-the-truth-about-the-covid-19-vac.html | Sherrin |
| Another racist idea from this woke govt | Bryan |
| Even considering this is an indication of a careless govt reaching into corners for dubious electoral support. | Edgar W. |
| Absolutely not, it is a bloody disgrace to suggest such a move. What this government will do for votes ???? | Tom |
| If Maori are prioritised then I will claim to be Maori because Hellen Clark said if you feel like a Maori then you are Maori!, so I will claim I am Maori on this basis. | Peter |
| It's just too ridiculous | Bryan |
| This Maori preference on the part of our PM has gone way past racism – we see it in every area of NZ life now. Her blatant racism does nothing for her government as it is so prevalent that she has to be thinking of Maori as an inferior race in need of assistance in everything they do. This is ridiculous as many early Maori attended university and gained degrees WITHOUT her monetary grants and specified Maori-only placings in universities for her "special people". She obviously hasn't learned yet that everyone is equal and as capable as the rest of the population. Her racist giveaways are beginning to awaken the silent majority. | Liz |
| Just another intentional initiative by Jacinda to create division when we need to be united | DJ |
| Lets face the facts people – non Maoris aren't considered important or as precious in NZ as our other countrymen. | Glenda |
| It's time.to.confront the racism inherent in the Labour Party. And our government agencies but most people are.afraid to.address.it. | |
| We are all equal regardless of race. | Brian |
| Maori are no more susceptible than any other race to infection, in spite of what some radicals would have you believe. Race has nothing to do with this. | chris |
| It should not be but it will. It started inch by inch separate sovereignty , but now it is in full flight. Ultimate aim is 50% of the tax take. A separate Government Departments for maori. Including Police. Watch this space. | dene |
| They can have mine ,probably only time I agree with this | Shirley |
| Of course not ,should be based on need not skin colour. Typical of this woke government | Laurie |
| No, no, no, no, no, no, no – get the message? Maori have to special rights to such action ahead of any other ethnicity. | Carl |
| Pathetic management by Racist Labour Government. | Rick |
| Absolutely not but in this crazy world there are plenty of NZers who are so brainwashed that they would answer yes. Our education system is producing a generation who are so indocrinated that they consider it a good move. Incredible!! | Roger |
| Who is a Maori? | Anon |
| It should be based on vulnerability alone. | Brian |
| It will become very interesting when and how the populace rebel against the Labour introduced apartheid. | John |
| It's hilarious watching the left repeatedly over-reaching when it comes to their pet agendas such as Climate, Gender and Race. All of which just further underlines their incompetence and just how out of touch with reality and public opinion they really are. | Tony |
| Racism!!!!! | Alan |
| No it should be prioritized by those who most required it to keep New Zealand safe. | Carl |
| The all of government policy is the one that bothers me even more as it includes a comprehensive method of controlling all of us and taking away many freedoms were were born with. | Ray |
| No.no.no. | Alison |
| No – what a disgustingly racist statement, but not a totally unbelievable one given this governments socialist and separatist agenda. | Carolyn |
| While I don't think it right to unduely prioritize Maori and Pacific islanders, it has to be recognized that this group are by far % wise the heaviest smokers and as Covid is a resperatry ailment they could well be the most at risk. | Ted |
| It should be a planned health Program based on the most vulnerable sectors of the Community. If the colour of your skin puts one in that category the system is not fit for purpose is it | Frank |
| Do we have some 'special' racial types that need priority treatment and why? All evidence suggests the virus exposure seems to be the most destructive to the aged 60 yrs and the infirm with co- morbidity problems. That is not racially based | Ced |
| Basis of most need obviously | Stanley |
| Cant comment in case I have the police at my door accusing me of being racist. | Brian |
| Sounds like a Nazi option…aye | Don |
| Nothing should be prioritised on the basis of race ! | William |
| To do so would be constructive racism. Those who shout loudest about racism (use race card) are the people who are the most involved in promoting racism. | Jack |
| Needs to be driven by true risk not the assumed risk. Its unscientific and democratic | Clive |
| More apartheid. I really fear the racist social structure we are building. | Frank |
| No! No! No! | Pete |
| of course not | Nigel |
| No, that is racism. | Noel |
| Front line workers and those over 80 should be first, regardless of race. | Andrew |
| That is absolutely ridiculous | Graeme |
| For the record I am Maori descent and I deplore the constant race pandering toward Maori. | Mike |
| There is only one race, the human race. | Warwick |
| we are all supposed to be equal | murray |
| Absolutely not! It should be based only on health vulnerability to the virus, health workers, emergency and border workers first and then the rest of the population regardless of skin colour. | Margaret |
| | |
| --- | --- |
| Thin edge of the wedge the way this country is going we will become another Zimbabwae in 10 to 15 years it will be to late This government needs to go | Peter |
| No no no. One has to ask how is a Maori defined? Is it simply because a person chooses to register on the Maori roll | Gary |
| Apartheid in any form is wrong, a fact this government seems to be increasingly ignorant off. | John |
| It is absurdly rascist to have any health management criteria to be based on ethnicity. What is the agenda here? I am appalled at this suggestion of race based medical treatment. All of us should be. | Sheila |
| maybe the whole article should be sent to all the people who voted for labour | bill |
| In a democratic society / country, no decisions should ever be made solely on the basis of a person's "perceived," "claimed" or actual race. | Vernon |
| the Govt has divided the country enough already by favoring maori in other areas without adding another to their list of bad decisions | David |
| New Zealanders wake up & insist we are one people & stop this racist selection. | peter |
| Racism in reverse | Brian |
| Lower rates with Maori are result of lack of personal resposibility. Again a do-gooder government, through racist action, is acting as a parent while ignoring those who act responsibly. | Piet |
| No way, that's Racism | Pete |
| No race should have any priority for anything above any other race in this or any country.. The current Maori separatism movement , supported by government both local and central is not acceptable. | Peter |
| The vaccine should be provided to the most vulnerable first (ie) the elderly & those with underlying conditions, the same people that die from the common flu which previously world wide has probably killed more than the Wuhan Flu. | Allen |
| should be done on age and first responders then middle age and down the chain. | Graeme |
| This thought goes against all of our recent history. | Terry |
| Encouraging separatism | Bob |
| This is just another attempt at a smoke screen to hide Arderns and the Governments ineptitude regarding this pandemic. | Max |
| As absurd as every other decision giving special treatment to those of any certain race | Richard |
| Next thing she'll give the Maori separate toilets | Jimmy |
| WHat utter wokeness we are witnessing if culture plays any part in determining who get a vaccine | Merv |
| More racism from a racist Govt. Can only be a matter of time before protesters start marching on the street. Let's hope they don't follow the American example and carry weapons | John |
| Patsy question, can anybody vote yes to such a question? – unless it cam be established that Maori are at the greatest risk and in the greatest need of priority | Terry |
| Assess who is most at risk for priority of vaccine, no race based approach is acceptable. | Stan |
| No, no, no and I'm a woman of colour! | Walnetta |
| This is maki g us more and more divided. Good on you Cindy and friends | Jan |
| Race-based politics has no place at all in NZ. For Ardern to even consider introducing racism into the vaccine strategy is a breach of her undertaking to "govern for all NZers". This is the beginning of the end of democracy in NZ. | Kerry |
| This policy is more ethnic madness that just increases inter-racial tensions | Tony |
| It's divisive | Michael |
| The vaccine is associated with some terrible side effects and increased death rates. Therefore start with the Prime Minister, Labor Party politicians, Maori Activists and then the other low life's who are actively trying to to destroy the New Zealand way of life. | George |
| Absolutely NOT! | Carol |
| All you Cindy fans who voted this lot back into power…..this is on you – never-ending clusters. A continuation of the previous 3 years. | Sharen |
| The race difference manifests already in a high rate of insulin resistance and consequential obesity and diabetes. Absolutely give the vaccine to that 95 percentile as they lie within the most vulnerable group and probably also suffer very low vit C levels making for further fragility. | Zoran |
| As our politicians keep telling us, we are one people | John |
| | |
| --- | --- |
| Absolutely not! What an outrageous suggestion. All New Zealanders must be treated equally. | Dan |
| It is time for Jacinda Ardern to step up and put an end to race-based politics. Otherwise, the end result will be a disaster for New Zealand. | Mary |
| No, no, no! Health must be based on need NOT race. | Colin |
| Race-based politics has no place in our health system. The Government should treat Maori the same as everyone else. | Nigel |
| As Muriel says in her article, the colour of someone's skin does not determine health needs. Race should play no part in the health system. | Trev |