May 19, 2019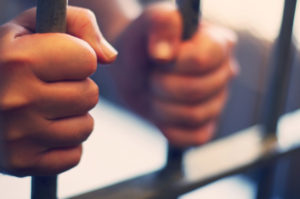 On Saturday Australian Prime Minister Scott Morrison led his Coalition to a surprise election victory. The result defied pollsters and commentators. They had been predicting a win for Labour's Bill Shorten and his strongly progressive agenda. But in the end, grassroots working people were not convinced that higher taxes, expensive renewable energy, and a bigger and more powerful government would improve their lives, so they supported 'ScoMo'.
Like Brexit in the UK and the US presidential election the result shows that a strong undercurrent of voter disillusionment existed that was not reflected in the polls.
Scott Morrison tapped into this and dedicated his victory to the common sense and aspiration of the quiet Australians: "It has been those Australians who have worked hard every day, they have their dreams, they have their aspirations, to get a job, to get an apprenticeship, to start a business, to meet someone amazing. To start a family, to buy a home, to work hard and provide the best you can for your kids. To save for your retirement. And to ensure that when you're in your retirement, that you can enjoy it because you've worked hard for it…"
The result re-affirmed that democratic elections are won in the middle ground of politics. Labour had followed the Greens to the radical left, and in doing so had become removed from middle of the road voters.
One of the issues touted as defining the election was climate change. But while Labour pushed for more stringent carbon targets, electric cars, and the closure of coal mines, voters focused on the tangible effects of escalating costs and the widespread loss of jobs.
Veteran Sky News broadcaster Alan Jones also believes the hate speech ban proposed by the Green Party did not help Labour. He said Labour would "presumably adopt the same policy of making hate speech illegal… Those championing the ban want to 'shut up' debate and don't want an open platform where ideas can be canvassed".
The very same dynamics that were at play in the Australian election are happening here – including the Green Party's push for a hate speech ban. But unfortunately for New Zealand, now the Greens are in power with Labour, it will happen. Already Justice Minister Andrew Little is undertaking a review of hate speech laws to determine which need strengthening.
Proponents of hate speech bans appear to have forgotten that throughout history it is free speech that has enabled those who are oppressed and disenfranchised to achieve emancipation and equality. Now our elite ruling class wants the power to sit in judgement and decide who will be given the right to speak freely, and who will be criminalised for doing so.
Worse, the Prime Minister is now using the Christchurch tragedy to regulate the internet, giving rise to grave fears that her measures will go too far and will undermine free speech everywhere.
To progress her agenda, the PM teamed up with French President Emmanuel Macron. They invited world leaders and tech executives to a meeting in Paris to support a pledge to prevent terrorist content – like the live-streaming of the mosque shooting – from being broadcast online.
At a news conference before the meeting, the PM sought to reassure New Zealanders that her move was not aimed at restricting free speech: "This isn't about freedom of expression, this is about preventing violent extremism and terrorism online."
But those reassuring words have not eased concerns that our Prime Minister is leading us towards mass censorship that criminalises people for their views – especially given the involvement of the French President.
Concerns about the President date back to his actions when first elected.
France, of course, had suffered horrific terror attacks in 2015, when ISIS targeted 6 venues killing 130 people and wounding almost 500. As a result, then President Francois Hollande closed the borders and declared a state of emergency.
Once elected in 2017, President Macron made permanent the extraordinary powers that had been imposed during the two-year long state of emergency.
New Zealand journalist Branko Marcetic outlines the details: "The new law allowed authorities to close places of worship supposedly putting out radical ideas (no proof needed from the investigators), carry out stop-and-search measures in more places, put individuals suspected of terrorist links under a form of house arrest for as long as a year (even if they haven't been accused of a crime), and much else."
He explained that the President's actions caused outrage in France, not just over civil liberties, but concern that the new powers would be used to target and harass law-abiding citizens: "Of course, in language that may now sound familiar to Kiwis, Macron assured the public this would allow authorities to 'deal with terrorist threats while preserving citizens' rights'…
"Macron and his government appear particularly hostile toward journalism… Early this year, on the orders of the French public prosecutor, police demanded to search without a warrant the office of online news outlet Mediapart, which had just published scandalous and politically damaging stories about two of Macron's former security guards."
As Branko Marcetic explains, the rise of the yellow vest protest movement in France has resulted in increasingly heavy handed measures being imposed by the President. It is alleged that more than 80 journalists have been arrested, detained or attacked by authorities… This led to a meeting between the President and the media at the Élysée Palace earlier this year, "where he appeared to suggest the French government needed to take a stronger hand in the news business… and suggested the state should establish financing bodies to fund the news and 'make sure that it is neutral'. The comments elicited alarm from French journalists, one of whom accused Macron of 'imagining what looks like a partial nationalisation of the press'."
Concerns are now being raised that in giving the French President the opportunity to regulate the internet – and the media – New Zealand's Prime Minister will end up being responsible for restricting free speech around the globe.
Clearly Jacinda Ardern is exploiting the Christchurch tragedy to advance her agenda of State control.
She used it to force through Labour's firearms restrictions, trampling on democracy and riding roughshod over the long-established rights of law-abiding Kiwis to own and use their guns.
So it was no surprise to see it being used again – this time to introduce State control of the internet.
The Christchurch Call pledge has now been signed by 17 countries, the European Commission and eight major tech companies, including Google, Facebook, Amazon, Twitter and YouTube.
This week's NZCPR Guest Commentator, Dr Bronwyn Howell, a programme director at Victoria University and an adjunct scholar at the American Enterprise Institute, has closely followed the developments in Paris and outlines exactly what the pledge entails. She is extremely concerned, however, that the process has been hijacked for political purposes:
"At first glance the pledge appears, as intended, a positive example of collaborative negotiation toward a self-governing regime… A deeper examination, however, leads to a more worrying conclusion. While governments have agreed to a range of difficult-to-enforce aspirational goals, the tech companies have agreed to take a number of concrete, observable, and measurable steps on which it will be much easier to hold them explicitly accountable.
"In the bargaining of the summit, they have agreed in effect to act as the agents of the governments in delivering their political objectives of countering 'distorted terrorist and violent extremist narratives' and engaging in 'the fight against inequality'.
"Rather than simply removing offending content, as they might be required to do for pornographic or addictive content, they have been recruited to promote community-led efforts to counter violent extremism through the 'development and promotion of positive alternatives and counter-messaging' and to 'redirect users from terrorist and violent extremist content' – that is, to develop and distribute government-sanctioned propaganda. This is further reinforced by the tech firm-specific undertaking to use 'algorithms to redirect users from such content or the promotion of credible, positive alternatives or counter-narratives'."
In other words, Bronwyn believes the pledge could ultimately lead to mass censorship: "It behooves both the governments and the tech companies engaged in the Christchurch call pledge to demonstrate that their agreement is not just another exertion of government control over the freedom of the press (and other publishers) to prevent citizens from seeing the world in all its ugly reality by directing them instead to a preferred sanitized message. The current wording, unfortunately, provides no such assurance."
Facebook's report on the Christchurch Call agreement also points out that one of the joint goals is "combatting hate and bigotry in order to attack the root causes of extremism and hate online".
While an investigation into internet regulation by former Prime Minister Helen Clark found that "it is difficult to establish a causal link between on-line hate speech and violence", this fact will do nothing to temper the regulatory zeal of Jacinda Ardern.
RadioNZ reports "Jacinda Ardern says the ultimate test would be stopping the hatred not just the abuse on social media". And Newshub reports she hasn't ruled out blocking Facebook altogether to achieve her goal.
The danger is that such restrictions will be the thin end of the wedge, and will escalate from addressing extremism to criminalising speech that socialists like our Prime Minister and her parties think is objectionable.
Any controls they might seek to impose would, of course, run counter to Section 14 of the New Zealand Bill of Rights, which says, "Everyone has the right to freedom of expression, including the freedom to seek, receive, and impart information and opinions of any kind in any form".
But this is not much of a protection, as a 44-year-old Christchurch man has already found out. He has been arrested and is in custody for sharing the mosque shooting video on the internet. He will be sentenced next month. The judge has ruled out home detention so he is likely to face jail – for sharing a video.
It is understood that over 300 people are now on the Police's 'watchlist' for the crime of expressing themselves freely.
Magic Radio host Sean Plunket says callers to the station are describing how armed Police are turning up at their houses to ask them about their political opinions. In one case they were warned not to use Facebook. In another case the accusation was: "You called the Prime Minister a socialist"!
Sean Plunket says that he has had no official response from anyone in the Government or the Police to the questions he has asked about these developments. Those questions need to be answered.
New Zealand used to be a free society. What we are now seeing is a sinister taste of what's to come if Jacinda Ardern is allowed to press ahead with her campaign against free speech.
Newstalk ZB's political editor Barry Soper – the longest-serving member of the Parliamentary Press Gallery – believes the Prime Minister intends to regulate mainstream media as well. He explains that she is already trying to influence how the Christchurch attacker's trial will be reported, but says "It's not for the politicians to dictate how events should be covered".
While New Zealanders should be increasingly alarmed that this Labour-Green-New Zealand First coalition is planning to criminalise free speech, it is important to remember that in some countries the freedom of speech is sacrosanct.
The US would not sign Jacinda Ardern's pledge to regulate the internet due to concerns that doing so would conflict with First Amendment rights, which enshrine the freedom of speech and the freedom of the press.
According to White House officials, "We continue to be proactive in our efforts to counter terrorist content online while also continuing to respect freedom of expression and freedom of the press".
The reality is that under the cover of the terrorist attack, this country's ruling elite is in the process of restricting what people can say and think. This represents a sinister threat to all Kiwis and to our free and decent society.
THIS WEEK'S POLL ASKS:
How concerned are you about the threat to free speech from Jacinda Ardern's Government – very concerned, a little concerned, or not concerned at all?

*Poll comments are posted below.
*All NZCPR poll results can be seen in the Archive.

THIS WEEK'S POLL COMMENTS
| | |
| --- | --- |
| Very concerned doesn't come close to describing my view of the situation. Tyranny and pure evil are stalking this nation. We must put a stop to this madness or we will all be contemplating our navels in the gulag (if we avoid the firing squad). | ROBERT |
| There is no justification for the PM's stance, just as there was none for the NZ gun confiscation. We are heading into very dark times with this attack on our freedoms | Sally |
| She is not our mother and that is a real Nanny state idea. Give people some credit about what they watch and don't watch. | Sue |
| Jacinda is taking every opportunity she can to promote Socialism and controls over us. The wonder of the MMP system has allowed this. | Norm |
| Bonkers all this. | Tim |
| A leftist attempt to stifle free speech, not only in this country, but worldwide. Alarming. | Colin |
| Part of a world-wide Socialist movement to shut down free speech and disarm the populace. | Mitch |
| Freedom is one of our prime assets – any suggestion of curbing free speech is an attack upon real freedom | Rob |
| Seriously misguided judgment at best. Insidious authoritarianism at worst. | Bruce |
| Surely the current labour govt. cannot be so dumb as to introduce such idiotic legislation to downplay the views of intelligent NZers. | Allan |
| I feel we have a dictator. | Jim |
| Wake Up New Zealanders. There will come a time when there is noone left to expose the agenda of the left. | Caro |
| Very concerned, I hope this filthy socialist here doesn't have me incarcerated. The non thinkers who voted for this lot are getting what they deserve. I know the above mentioned individual is legally the P.M. but for the overseas media to call her P.M. elect is quite wrong, she was nominated by a maori who only received 7% of the vote and is now languishing at about 3%, Call that Democratic or immoral, with a bit of luck Peters (Borble Boy) will be out of the picture come the next election. | Gerald |
| She Jacinda Ardern is a clone puppet of Helen Clark. They both are working for world domination of the UN. Both are super dangerous and their power will be extinguished at the next elections along with Winston Peters. | Wayne |
| Journalists need to start being more honest about their reporting because currently it is very left slanted. If this happens then we might be able fight off this onslaught to our freedom of speech. | Liz |
| Free-speech is the 'heart and soul' of our very existence. Without it what is democracy? What is our culture? Where do we go to communicate our likes and dis-likes? Our current political representatives have got be mad or bad? | Ced |
| Very concerned. And the silence of National is also very concerning. Good on David Seymour for speaking out on this attack on freedom of speech – unfortunately a lone voice in Parliament at the moment. | Rex |
| I knew Australians were smarter than us in rejecting the Labour rubbish policies in their elections while we elect a MORBIDLY STUPID lipstick communist, oh sorry, we didn't elect her – she was placed there to reject all NZers values. We need to get rid of her and the Greens well before Nov,'20. Step up National with some decent leadership. | Monica |
| Enough systems are in place at the moment to take care of this situation when used properly. | Don |
| As a person of old school teaching, I do not use social media channels for my communication. Also I do understand that much on the internet is rubbish. However, over the years and more so in the past decade, my dismay in the decline of professional investigative TV and newspaper journalism has led me more to the internet for information. Web sites such as NZPR are crucial to our ongoing education even if we do not agree with some opinions and are disgusted at comments from a small minority of the population. Which is worse, a person who uses diplomatic comment to hide their unscrupulous agenda or the person who speaks their mind even though it may offend? There is always a need for balance in the wide spectrum of how messages and opinions are conveyed but I much prefer the later. I always try to engage my brain before opening my mouth and temper my words so as not to offend others but I am accused as a racist for speaking out about the te re Maori macron nonsense being propagated in New Zealand. I live in KAPITI where the local Council has chosen to illegally insert a fictitious macron over the 'a' in our District name. This not only changes the translation to mean CABBAGE (as confirmed by the Maori Language Commission) but the Council also consciously voted to break the law by not applying for a place name change with the New Zealand Geographic Board. To make matters worse, local newspaper editors say they have evidence to show I am wrong but in 10 years they have not and will not present me the information to justify their claims. My views are not hate speech but it is fact that Kapiti Coast District Council has consciously taken an anarchist stance. If NZ Government is allowed to control the freedom of speech then should we consider them terrorists trying to cover their hidden agenda? That now begs the question of when does a 'Freedom Fighter' become a 'Terrorist'? Should we educate our children on the virtues of 'Civil Disobedience' to make their point? The internet has brought information and Free Speech to the masses across the World in a fashion unprecedented from the past. We must not allow a controlling minority to destroy this tool even if some of the information in cyber-space may appear objectionable. | Martin |
| Typical socialist act from this tooth fairy cretan of a pm we are forced to endure, along with her worshipping commie followers. (thanks peters) | David |
| Yes it will cover all areas when it comes in, one has to be very careful when opening ones mouth. | Theo |
| I have now started to use a VPN to preserve my anonymity on the internet. | Anthony |
| Ardern is a danger to all who believe in free speech | Ray |
| Ardern is drunk with power and a very dangerous woman | Mike |
| It is happening around the world bit by bit. They can see that the end target is themselves. | Hone |
| There appears little doubt that the Christchurch shootings have enabled the Ardern coalition government to advance their restrictions on free speech far faster than they otherwise would have been able to. | John |
| Inch by inch | Robin |
| This is a huge concern for everyone who believes in democracy and I believe is being used for political purposes. | Janet |
| We must as individuals retain our rights under the NZ Constitution to have freedom of speech | Greg |
| Warm and fuzzy communism | Bruce |
| Free speech is objectionable ! | Robert |
| THis country is gathering speed as it slides down the slippery slope of totalitarinism and the socialist mob in Wellington is adding more and more lubrication to that slope. If we don't get binding referenda as the law of the country very soon it will be too late. | Ronmac |
| Hate speech has no place in a free society. Cockcroaches should scuttle in the dirt quietly and learn not to bother decent people. | Frank |
| Riding roughshod over democratic processes with indecent haste. These sorts of changes should be widely debated in parliament and followed by free voting. Madam Chairman Ardern is starting to look like Chairman Mao with her imperious style of rule, and it will only bring ruin to New Zealand. | Roger |
| Free and open government , forsooth | Catherine |
| A brief look at history, Guns banned, Books Banned, Books burned, Mass murder by governments, 123 million people in the last century, Turkish Armenian Christians, Russians under Lenin and Stalin, 42 million under Mao Tze Dong, Who knows under Pol Pot, Idi Amin, and On it goes… Guns, The Govt was VERY quick to BAN….and from the definitions A HUGE broad base of firearms. Books, not so important today…but the internet..Integral,,,,what next????? | Lionel |
| There are two emotions in Democracy! One is Love and the other is Hate! Both are permitted. The socialist doctrine denies the realities of hate and rejects it as a human emotion. Socialism is then able to attack transcripts from the Bible that denounce Depravity. Socialism denies free speech. | Frederick |
| We are fast headed for a socialist regime | Peter |
| New Zealanders need to wake up to what is going on in our country | Diane |
| No free speech no democracy | John |
| I am of the opinion we, via the current government are heading toward the implementation of totalitarian. We, if you value freedom & liberty & personal choice, free speech, the bedrocks of a worthwhile society are in serious trouble. | Tracy |
| I believe the reason for limiting free speech is because it has been proven the Treaty was found to be "simple nullity" in NZ's Supreme Court in 1877 and our true founding document is Queen Victoria's royal Charter of 16-11-1840 which split New Zealand from inside the boundaries of New South Wales to be a British colony in our own right. Shhh, keep this quiet. No one's supposed to know. | George |
| Free speech and discussion of ideas is what drives a country forward – without the freedom to speak our minds we are simply allowing ourselves to become nothing more that Serfs in our own land. | Mark |
| If this style of legislation is passed, then it is goodbye free speech as we head towards a totalitarian society ala Stalinist Russia – We must fight against it | Brian |
| I am very concerned about the threat to free speech from Jacinda Ardern's government and any other government that gets into power. | Richard |
| All reasons given in accompanying statements this week | Russell |
| More govt dictatorship about time it stopped | Gareth |
| m0st kiwis are too stupid or ill informed to realise this | Terry |
| We are witnessing a terrible tragedy unroll before our apathetic eyes. Comrade Adern is hell bent on ruining NZ and removing all opposition to her & her views. Something has to be done fast before she hog-ties us all. | Tony |
| There is the possibility with this that a person who raises their voice to another with whom they disagree, may be regarded as threatening them. This is a frightening development. NZ was once a free country with free speech and the right to freely express one's thoughts and ideas. | Paloma |
| I have been alarmed for a long time, and am increasingly so, about the total contempt for democracy exhibited by Labour Party politicians and their Green cohort. This is not to mention the total failure of the third party in that unholy governing group to exercise a single restraining remark. One can only hope the broader public is sufficiently aware of these dangers and dumps the present government at next election. | Rob |
| I hope by replying to this comment I am not held to account by the instigators at a later stage. | Laraine |
| Free speech is one of the last things we have left. Lose that and we become mindless robots. | Diana |
| Thin edge of the wedge to total government control | John |
| Not happy, with this govt using the police to threaten people on what they said online. | Grant |
| She is ruled by compassion but not wisdom – we all share compassion but but we are not all wise if we do not have the knowledge or experience. Creating new law is NOT the answer. That is socialistic control. | Maurie |
| This is all about Adern's burning desire to say 'Look at Me' and what a great leader I am. This all leads up to Vote Labour next year. Like this weeks change to allow the government to borrow billions more it all comes true. Tax everything, control everybody, borrow the maximum and overspend it all. Bankrupt NZ. | Chris |
| This is like blaming road makers for road accidents. | Kelvin |
| These controls are more of the same. Firearms ban, free speech ban, internet control and probably more to come. These are all actions taken by past despots and have never ended well. I am reminded of a quote someone said that "freedoms are lost when good men do nothing" or something like that. We should all be very, very concerned, including Maori. Hopefully this website is not hacked by government agencies, otherwise commenters may be visited by authorities asking what they think of Trump. Watch this space. | Ray |
| Very concerned that Jacinda is trying to stifle us. | Sue |
| Knee Jerk reactions to try and show the public something is being done. And yet there have been 3 shootings since the 'pushed through' legislation on guns. The guy who shared the internet video will probably get a bigger sentence than the shooter himself – total show of power 'we will make an example of this man to show the world, just because' from this government. Roll on 2020. | |
| What will she do next? | Ray |
| Are we NZers really going to just sit back – apathetically – and accept losing our hard-earned rights to freedom of thought & speech? It's incredulous. | Sarah |
| | |
| --- | --- |
| We will all be under state control with this Labour Government !!!!!! Hope they do not win the next election. | Ross |
| No government has the right to limit our freedom of speech, religion or thought. The only speech that should be limited is speech that calls for violence. | Christine |
| Why haven't we heard about police going to peoples houses ! Is this scare mongering ! | Heather |
| I would be very concerned no matter who in government was proposing such a move | Kevin |
| Stalin and Goebbels would be proud of what our PM and her Green Cohorts have already achieved and what she and her ministers are plotting to achieve. Her time as the President of the International Union of Socialist Youth is serving her well and I believe is putting in a major effort to "fool all of the people all the time". I for one, never voted for a Government that: 1. considers me and most others as incapable of determining what is best for my country and me personally; 2. has a better use for other people's money for people with money are averous and untrustworthy; and 3. Is prepared to be led by the nose by the "Church of Climate Scientology" because this assists in creating world governance as pronounced by the principles of the UNFCCC and the UN IPCC. How soon will I get a knock on my door for calling the PM a a Socialist/Communist and the Greens, Marxism hardly in disguise? I am not prepared to cede my rights and work for a Nation that treats ALL CITIZENS equally regardless of my heritage, religion or creed – the Nation I spent my youth in! | Michael |
| this country is going backwards | Erin |
| definitely no to anything that curbs free speech. | Brian |
| More than very concerned. Absolutely disturbing what this political freak show is doing. And that at a frightening pace on top of it. Applied Politics in NZ has changed to the lowest possible denominator: Slander , aggressive MSM opinion pieces condoned by more than questionable characters on the back benches– Conjuring up white supremacist propaganda– stoking racial tensions killing free speech — forcing laws without proper parliamentary process — the list goes on and on. Another 16 months with these riders of the political apocalypse will inflict massive damage to our society ,our country and our economy. We are already going down hill as we speak. | Michael |
| Free speech is just that, free speech | Edward |
| The left seem to want to control us in everything . I am worried that already there are things we cant discuss any longer . | Dean |
| stupid thinking, everybody should be allowed to have an opinion, we do not have to listen. | gerard |
| This is a clear case of politicions thinking that they know better than anyone else. | Robert |
| extremely concerned for the future of the country under the current selected group. New Zealand as a Democratic nation has lost credibility under MMP. | Sam |
| I might not agree with what a person says, but I will defend their right to say it. | Allan |
| Our prime mister is e feminist, it is about time she looked after kiwimen instead of asking us to host immigrants who take out jobs for less pay! | George |
| We are on a dangerous path. | Pam |
| This is a left wing Government who wishes to control all of us every which way they can. No doubt in conjunction with bullshit "World Order"theories. | Alan |
| I am very concerned and believe that it has to be reigned in. The election next year will be crucial, that is if we are "allowed" to have an election. Yes, I am that concerned. Then approaching 1,000,000 people nearing or over the age of 65 will relate to this and will need to vote after much research as to how they wish New Zealand to progress. Getting all your information from the "media" is not necessarily the answer. | Neil |
| socialists throughout history have never been reluctant to break a few eggs to make their omelette. | Peter |
| If Barry Soper is so worried, why don't he and the press start commenting on it before it's too late, expose the PM for what she and the green party really are. | Merryl |
| It seems to be a trend of all governments they are wrong | Mike |
| You can hardly say what you want to now, without some-one accusing you of something. Imagine if a law was brought in. | Josephine |
| First they came for the plastic bags. Then they came for the guns. Then they came to control free speech and I could not speak out anymore. Paraphrasing Rev. Niemoller | Larry |
| What is next?! | Ken |
| There are a lot of very concerned people with what labour and the greens are trying to do to shut down free speech. We must all email the Pm and tell her we are not prepared to stand by and let her and the radical greens destroy our country. | Malc |
| A Socialist Government continuing with their social engineering of the New Zealand public. | Darryl |
| Simon Bridges asleep at the wheel. So it would seem are National MPs. Don't they realise they owe their Voters by opposing Labour's ideals. Bridges has capitulated on the first reading of this Bill. | Edward |
| I'm starting to think that Jacinda has become radicalised herself. I'm very worried about the apparent ban on free speech. This will mean the end of our democracy. Actually I'm fed up with the words 'hate speech'. They seem to apply whenever someone disagrees with someone else. This must be the worst Government ever. | Helen |
| One should be free to express any opinion – provided that there is always a facility for reply. | David |
| Very concerned. And quite dismayed that nil National Party politician has spoken up in support of free speech. The only opposition out of 120 parliamentarians is the 1 voice of David Seymour of ACT | Peter |
| Totalitarian govt on the way. | John |
| I am only slightly concerned because if the most radical of restrictions are introduced by this government sensible New Zealanders will throw them out at the next election | Peter |
| Followers of Satan | chris |
| Where will all this end ..if at all. | Geoff |
| we are heading to a police state, I remember Spain General Franco | Brian |
| This is just what Dictatorship does as they attempt to shut down opposing views because they see their social view as the ONLY correct avenue everyone MUST follow. Failure to comply can lead to impeachment! Where have I heard that before – even just yesterday!! | Stuart |
| usually these things are just the thin end of the wedge, but once started are very hard to stop. | Mark |
| I think our governments are takening us down that same road as Nazi Germany did in the 1930's and 1940's. They are giving other people the rights over us that settle this country from the 1830's to 1910. We are losing our free speech fast and over the last 20 years this has become very bad. To many people straight from Un in government with big ideas. | Robert |
| Remember the only leadership Ardern has had was leading a non government socialist group.Socialism is only a modern word for communism . She and her union dominated rabble will impose as much state control as possible in their term of office.Sadly the bludgers,welfare abusers,druggies and bums of this a Country will follow like sheep.IT MAY BE TOO LATE TO STOP | Don |
| I believe in free speech as a basic human right, We should be reminded that "sticks and stones may break my bones but words can never hurt me" and stop being so easily offended. | Janette |
| Stalin, Hitler and Mao all described their policies as socialist but in reality were Marxist, Fascist and Communist. So does anyone in NZ believe Jacinda Adern or her mentor Helen Clark is a socialist, a closet Marxist or middle of the road? The state owned TV and radio media has long been controlled by the left as are many newspapers. And what will be the politics of the government appointee who will decide if something is "hate speech" or do the politicians appoint the commissioner of police to enforce as is done in other banana republics? The first step by every political party with bad intentions is to disarm the public and shut down free speech. Once again the National Party is silent with no promise of repeal so again we have to rely on Winston Peters to put a halt to the Labor Parties intention to erode another of our freedoms. We don't have any control over our political masters! | Rex |
| The government has pretty much followed the Christchurch terrorist's manifesto to the letter thus far, so yes it's pretty concerning. | Pavel |
| The combination of increasing public surveillance and limitation of free speech might be alright while we have a relatively benign government, what if it should become less than benign? | Colun |
| Free speech does not kill. It will end with whistle blowers being prosecuted. | Dennis |
| The way to Hell is paved with (apparently) good intentions | Geoffrey |
| Not just very concerned – extremely concerned! I believe news outlet, Stuff has already said it will not print any opinions running contrary to their view of manmade global warming! | Elizabeth |
| Very, Very Concerned about the developments Jacinda's Government is bringing about in NZ. | Pierre |
| War is peace, Freedom is slavery, Ignorance is strength. | Brett |
| Indignant and furious that such a massive threat to our way of life and freedoms is being promoted by politicians with no representative status. | Gordon |
| Roll on election time where real New Zealanders can express their views at the ballot box | bob |
| Comrade Ardern – very frightening | Peter |
| I have a sense that National has the brakes on with challenging labour. let's see some mongrel and take the fight to them. Act is looking better and I'm not happy in saying that. | Peter |
| Not very concerned, but EXTREMELY CONCERNED. We are on a knife edge between democracy & communism. We now have a whole generation who have been indoctrinated to believe theory to be facts, instead of being educated to understand real science gives proof of facts. We have a MSM, so slanted to the 'LEFTS' view of the world, that we may as well just watch CNN. So of course when you have a P.M. who is one of that generation, & uses the word COMRADES 15 TIMES in 7 MINUTES, when addressing a meeting of young Socialists, why is there any surprise when she endeavours to take the next step, & impose TOTAL control of expression that differs from her own idiot view of reality. . | A.G.R. |
| It's wrong to restrict people's personal opinion. Who would of thought you could end up in prison just for disagreeing with someone els s opinion | Tracie |
| The left hate being criticised in social media. | Mark |
| Good on USA for not signing J.A.'s document. Free speech, good or bad, is our right. Putting a ban on it through Govt. Policy is aligned to Socialism! We do not want that here in NZ | Robyn |
| A very nasty move by Ardern. Communist state in motion for NZ. | Murray |
| The signs are there | Warren |
| Majorly so. | Bryan |
| We have lost the true sense of free speech already Rob | Rob |
| As a soldier, I fought to prevent this sort of nonsense affecting our right of free speech. | Rick |
| More Govt diversion to control the masses which relates back to Clarks UN policy. | Ian |
| The Labour Party knows best…not | Frank |
| It is the right of every N.Z. citizen to speak there mind without being overly offensive | Tom |
| Free speech is part of a democratic country | Paula |
| Excellent articles this week ! Read them all. | Dick |
| Take away free speech and they will eventually take all your freedoms. | Janet |
| Not doubting, Little by little state control over E V E R Y THING is their agenda Ahern needs to pull her collective head in big time | Carolyn |
| This is socialists control over us. Just watch the spin put on this. Helens pulling the strings here. | Peter |
| Who is going to decide what is hate speech or what is not ???? | Andrew |
| TV1 News already acts as a tool of Government propaganda slavishly announcing their press releases with little or no critique. | Roger |
| Current laws are more than adequate to deal with unacceptable public comments. | Graham |
| Bloody communist | Neil |
| Half way there | Jeff |
| I am concerned! | Jo |
| Communists at work!! | Ron |
| The PM is a Socialist – there is no crime in that per se, but, as such She is following the arrogant "we know best what is good for you…" agenda of socialism international – our democracy and personal liberty is too precious to chance to a government of minorities. | Francis |
| Sadly this is already happening with the Race Relations conciliator now influencing the press into not reporting any comment which could be seen to show Maori in a negative light. | Ken |
| as with all socialist commo marxist fascist experiments they end badly for the promoters of such despotic politics,, remember the Nazi's, Mussolini, Ceausescu, the USSR, although the ruskie commo's never went away, they just went broke for a while… | Wayne |
| Restriction of freedom of speech and the right to voice opinions is the first step towards complete State control | Don |
| The prime minister is a true Socialist in every way and a complete danger to freedom and free speech. Some thing drastic needs to happen and I call on the National party to make their stand very clear and replace Bridges with Paula Bennett or lose the next election to a party of Socialists. | Ken |
| I am concerned that the extreme lefties in the coalition government will go too far and in reality curtail the freedom of speech we kiwis have always enjoyed. State interference in what we can say,. Heading down the track to more of a police state. It is the thin edge of the wedge. | Max |
| Ardern is a socialist and her mad agenda to control our rights to Free Speech must be stopped. | Robert |
| By all historic account the Ardern Government is a socialist government led by a small but forceful group of Marxists who are fervent on pushing the non sovereign UN based NWO agenda of single party communism. To suppress opposition to that agenda they are working every crisis opportunity to impose legal sanctions on free speech and the Christchurch Call is nothing but a heinous ruse to that end. This is a push that smacks of all the vile evil harridan nature of the entrenched marxists in that party | Richard |
| I think that Jacinda who I call Taxinder after her wanting the CGT is a fore runner to the Anti-Christ and it looks as though I am proving right with her wanting to stifle people's comments. I have watched her on T.V for years .and have never wanted her to be in a governing party.but very sadly now she is the prime Minister which horrifies me. | Margaret |
| Who can we vote for in next years election? | Alan |
| There is nothing to prevent the government using the hate speech laws to prevent NZers discussing and giving opinions on any controversial subject at all such as 1080, vaccinations, immigration, refugees, compulsory Maori language and history, micoplasma bovis, and any of the many issues they do not like aired in public. | Liz |
| This Government is getting far too intrusive when good education, particularly family parenting education would help solve a lot of our present problems. | Graeme |
| we are being conned on the real agendas of jacindas government | Anthony |
| Don't give away existing rights! | Jim |
| We're on a very slippery slope. I hope Kiwis have the intelligence to dispose of this govt asap! | Brenda |
| Very, very concerned. The Left have always been schooled in ideas – the wrong political ideas. Traditionally, Conservatives have been mainly bereft of the right ideas and that is why they are losing the battle in fighting back. Politically and economically, free market capitalism is the only antidote to socialism. (Crony capitalism is socialist. Be wary of disinformation). At the Q&A conclusion of Glenn Beck's latest 2.5 hr documentary, SOCIALISM: A WARNING FROM THE DEAD, he vehemently expresses – "Stop sending your kids to college – Stop it! Stop it! Do you get the picture? Start defunding state education. | Don |
| Everyone should read George Orwell's book 1984. It should be mandatory in schools. Then perhaps we'd have a generation of intelligent people coming to the fore. | Jenny |
| I believe in the freedom of speech. | David |
| An update from the Helen Clark PC regime. The next total rule is coming. | David |
| I strongly believe one is entitled to have free speech | Peter |
| I may not and often do not agree with what some people say but I will defend their right to say it. If it offends, learn to live with it. | Mike |
| controlling free speech is asking for rebellion.. | Brooke |
| It is one thing to investigate instigators of hate content on any format, it is quite another to attempt to suppress the rights to free speech and expression. Jacinda and her cohorts may find it back fires on their own freedom of expression as anyone can be offended and use such laws especially if they allow "arrest first" then investigate. | John |
| A very thin ended wedge | Terry |
| | |
| --- | --- |
| She is trying to lead the world from NZ.. A very dangerous situation to put NZ in. | Richard |
| The way to get rid of this dangerous government is to unsettle Winston Peters somehow. I cannot believe Winston believes in or supports much of what is happening here in New Zealand at the moment | Albyn |
| Why isn't Jacinda & mp's in the greens being investigated & someone needs to sue them for defamation,some of their laws & speech ETC. | Cindy |
| Every body ignore the results Socialism in all its forms had on the history of the world. Thin about the German Workers Socialist Party from which Adolf Hitler came and slaughtered millions of people to perfect his personal mission in life. the same happened for Stalin, Karl Marx and other. And the France have been throughout history on the forefront of many uproars throughout — it started in 1700. Then the Prime Minster of NZ try to create this idea that SHE is the first to try and change the world. She is only hopping on the wagon of all those world leaders that tried to erase the personal, individual and human right of every human on this earth to build his own life. | Anna |
| Jacinda Ardern is a socialist and a very dangerous one. She wants control of the media and the internet so she can control the what the public thinks. Lets hope she gets the boot next year and hopefully the the Greens and NZ First drop below the 5% threshold so we have a straight fight between National and Labour and get a National Government that can make some tough decisions to make New Zealand great again. | Colin |
| It is the communist way to outlaw any opinion that may criticize their action. | Wayne |
| The media is already acting as chief censor to push there socialism is grest line. Giving the government more powers to censor is a slippery slope to oppression. The socialists in charge are already oppressing the population more than most wish to believe. | Richard |
| Our so-called Democracy is on a down-hill slide. And soon it will be in free-fall to the rocks below. | Graeme |
| THis is why I am voting for the New Conservative Party. The only party that is against this government regarding Freedom of Speech, The right to bear arms, One law for all, reducing the amount of mp's and binding referendum. The press is already controlled by the elite in favour of "progressive liberalism". | Jack P |
| Sounds like the Nazi camp | Kevin |
| I feel increasingly like I am not allowed to express my opinion or view – especially if it is different from the general media's position on an issue – and especially not on any social media platforms. | Deanne |
| A phobia is an irrational fear. Please will somebody tell me – what is irrational about fearing jihadis and being compelled to become a Muslim – or die? | Ron |
| Bring on 2020 and let's get back to 'Government FOR the people……' | Phil |
| Socialists want to shut down any speech that opposes their ideology. | Chris |
| I am all for free speech as long as it is reasonably sensible but I beleive this Govt has taken a lot of wrong turnings with this and water etc. Too much to put in here. | Barbara |
| Let's hope Winston has the guts to block this like he did the CGT | Bryan |
| Its already started with the "Its okay being white" T-shirts on Trade Me. Not for sale now' | Derek |
| Freedom is something that we all tend to take for granted; we only concern ourselves with it when it's under threat and, by then, it may be too late. Despite her smiles and superficial 'caring' reasonableness, Jacinda Arden cannot hide the ugly face of state censorship which now looms. The socialists in Labour and, particularly, the Greens, would have us denied access to a good deal of vital information, purely on the basis that it doesn't meet their arbitrary criteria of desirability. We must fight this repression, tooth and nail. | Graham |
| Where will this go to … | Kevin |
| What dangerous nonsense! The Prime Minister and her government appear to be in danger of completely losing the plot. What next? The "Thought Police"? | Les |
| Makes you wonder what has happened to people. Sticks and stones etc does not seem to exist any more. Everyone has got so precious!! | Sandra |
| I believe the National Party is not doing its job in not opposing this attack on legitimate free speech! | Cyril |
| This government has the same agenda as socialist governments everywhere, throughout the ages. They have no policies other than to retain power! Her feeble attempts to popularise herself by a starring role in her own celebrity cult leading to her nauseating, and patently false, "love and support" for the people killed in Christchurch, followed by her trampling on the democratic rights of citizens to think and say whatever they please, are indicators of the direction we are headed under this regime. Read this now, because in five years time, I would be arrested for voicing these opinions. Use your vote sensibly! | TOBY |
| She is milking every last drop of political gain out of the mosque shootings and this is a great opportunity for her to get control over what we are allowed to say to each other. Socialism 101 . | Roger |
| It wont be accepted by Nz'ers and will provide a reason to vote Labour out of office whence legislation can be repealed | Wayne |
| Jacinda's overstepping the mark | David |
| This will not stop terrorism but will see everyday New Zealanders arrested, 'interviewed for expressing opinions. | Penina |
| politicians have no right or place to control free speech.. period. | Wayne |
| Once started it will take on a life of its own. | Ian |
| I am very concerned by the track Jacinda Adern's government is taking NZ down. This is NOT us! | Pamela-Joy |
| Extremely concerned. | Alan |
| Are we heading towards George Orwell's "1984"? | Graham |
| In the long run censorship of the Internet will go nowhere thanks to the American Constitution. Facebook Google etc are US based companies.. They will be confronted with two possibilities. They will be declared public utilities and there subject to the first amendment, or private organisation with editorial responsibility and therefore can be sued, and being essentially monopolies likely to be broken up by antitrust laws. In any case there is a host of alt tech sites blossoming because of tech censorship. Freedom fighters always beat autocratic pies and the Internet gives most of the advantage to them. Jacinda is just an ill informed idiot who thinks like all petty ditatators thinks she has more power than she does.. I wouldn't be concerned too much with the proposed restrictions on free speech. Every action results in a response and all those people brought up attached to Internet tech will make toast of censorship. I watch all the content creators banned on Twitter , Facebook , UTube etcI wouldn't have even heard of if they had't been banned, to see what they are on about. Any average nincompoop can drive a truck through Internet censorship. | Mervyn |
| we are not as communistic state | Robin |
| The man you share a joke with today will "pot" you tomorrow. | Bruce |
| The government in this matter and signing the U.N. Compact on Migration is moving more quickly to the Marxist Left | Bryan |
| Jacinda is a dangerous socialist globalist to be running our country and we do not need her to turn us into a muslim state sad a lot of people can not see past the end of there nose as to what she is up to Christchurch has just given her the platform she wanted | Russell |
| During the election campaign Jacinda stated that she would bring transparency to any government she lead, would seem that her words don't match her actions again, or we could just call her what she really is… A liar | John |
| This government gives me great concern-not just Jacinda but the enthusiasm with which Andrew Little is talking about limiting free speech. I fear that anyone dissatified with the extra rights given Maori will soon be labelled a 'White Supremist'. | Roger |
| labour is a ofshoot of communism but now with adhern its become the communist state of nz and going to advance to the muslem communist state of nz not too far in the future | richards |
| Person I know has been approached by police and questioned about his political views and asked if he was a white supremacist. | Allan |
| it is quite clear that Jacinda is going out of her way to change free speech, trample on nz citizens democracy just look at the way she dealt with the gun laws, she needs to be stopped. | neil |
| | |
| --- | --- |
| State Control to the degree it is developing in NZ, in such a short period of time, is a frightening and major concern. This not how we want to be…! | Grahame |
| have learned nothing from history ? | Colin |
| Terrorism must be curtailed but reasonable opposition to current trends should be encouraged. | Gerry |
| This govt. wants us all to act like robots! | John |
| Hints at the subtle ways Hitler used to introduce state control. | Brian |
| More misguided idiocy from this incompetent socialist govt and inept PM | Rod |
| Looks very much like I will be getting a visit from the police too as I tell everybody I meet that Jacinda is a Socialist. A very self evident truth. | Brian |
| I do not trust the motivation of the socialist left in any action they initiate like this. Especially so when they are now seemingly (and for no good reason) beholden to fanatics, idealists, and extremists in their own party and the Greens. | Mike |
| Whats next, concentration camps for "hate speech offenders"? | Charlie |
| Any such move in this direction will be the ruination of democracy in this (and any other) country. We should resist any such attempt which would effectively set the government above the law by enforcing what we can or cannot say. The Christchurch tragedy is being politically milked for all its worth thereby creating yet a further tragedy. | Chris |
| But I agree gun laws need to be strengthened. There is NO need for any normal citizen to own a gun, let alone multiple guns, unless they require it for their job. | David |
| Political "correctness" running amok | Joseph |
| The irony is that the essence of free speech has through history largely been projected and persuaded by the poor and oppressed and here we have those who purport to represent the poor and oppressed reverting hundreds of years of aspiration toward fairness and equality in the name of progression where, were their policies be of the people, for the people those policies would speak, and act for themselves. | Roger |
| Free Speak is a fundamental human right in all 'enlightened societies.' Ir seems free speech is not a fundamental human right in NZ because it opens the government to criticism | Graeme |
| All left leaning Governments around the world want to limit free speech for their own political advantage – this is no different now in NZ. They think they know best about the way you lead your life than you do yourself . Outrageous and very dangerous – and all happening on the basis of ONE mentally deranged person who committed the atrocity in Christchurch. Beware and resist this . | Hylton |
| There is NO way I'll support this kind of Government Censorship. There is NO way Ill ever VOTE or Support (Labour/NZ First/Greens) | Carl |
| Our media already chooses not to cover certain topics, such as the growth in tribal-governance which is already undermining our democracy, costing taxpayers dearly and creating opportunities for conflicts of interest and corruption. | Fiona |
| reminds me of the Hitler and the 3rd Reich | Gerhard |
| Her cowering to 'the muslim community' , which you don't mention, augments the fears about her intentions as you say. | Anon |
| Another category that would suit my thinking is: VERY VERY VERY CONCERNED | Carl |
| Our freedoms are being eroded by the current government day by day by the actions of one lone deranged gunman | Errol |
| Does the Bill of Rights which allows free expression and free speech mean anything if this PM and her government can override it? We're on shaky ground if she thinks she can direct the media, e.g., in reporting the trial of the man accused of the Mosque attacks. Where will it go from here? Based on the Australian election experience, watch out, Coalition government! | Laurence |
| No comment | Bill |
| Censorship of free speech is the removal of our fundamental rights | Peter |
| Freedom of speech must be preserved. It is a fundamental right. I will personally defy any law that attempts to restrict. We should all be given access to the killes Vies. We should all have access to his Manifesto. How can we learn ? How can we protect our self? How can we manage our lives to avoid these things if we are kept in the dark? | Tony |
| If a preacher reads parts of the Bible in public will he be charged with hate speech?? | Brian |
| I am concerned that positions in our public sector (Army, Nat. museum, law) are being populated by people who actively promote that their racial heritage will benefit from their being appointed the position. Compound this with the bold and public defaming of politicians with ethnic heritage who do not fit the "race profile" as determined by a few racist ethnic elite. Who will be determining the definition of hate speech? What ethnic profile should hate speech fit into? Look at the problems in Britain with the religious communities. Hate speech will be another way of suppressing the opinion of the majority that don't want to be ruled by minority racial or religious zealots! | Bruce C |
| We desperately need a National Government. | Chris |
| I am very concerned at the power given to government (and the internet companies) to determine what constitutes 'extremism'. Potentially any view the government does not agree with. | Donella |
| Socialism soon, communism later. Jacinda must go. | Jock |
| Very concerned. | Jae |
| I think we can not be restricted what we say or give our opinion which is not always the same as someone else | Cherryl |
| It is rare for me to align with USA views. On this one I do. | Doug |
| I'm already considered to have racist opinions just because I express how I feel about tero Maorie | Andrew |
| True communist policy makers believes in total control of it's citizens so what better way to achieve this than to control the press. The current coalition government is moving more and more in this direction. | Barry |
| The fundamental question about what is acceptable and what is not is WHO decides. | John |
| The thin end of the wedge. Liberties are taken not all at once but one small bit at a time. | Andi |
| The threat is already being exercised by closing down the conversation on gun control and preventing the public having information about the Christchurch massacre. | Ronnie |
| We have a socialist government in control of NZ lead by a socialist Prime minister,, Folks better wake up or they will find themselves living in a very different country to what they have been used to. | Neville |
| my freedom is being taken away !!! where is NZ going !!! | Mark |
| I don't like this! | Rach |
| Another step toward U N control. | Gary |
| Eliminating free speech will make social engineering easy. | William |
| we will end up as not being able to say anything about anything. we will all be controlled by a minority who want things they can manipulate | Bill |
| socialism plain and simple. Our PM is a socialist tyrant. | Rick |
| Jacinda needs to go… | Jo |
| Here we go again, socialists dictating what we can say and think to suit their political agenda | Laurie |
| This government has some really weird ideas who voted them in | Peter |
| This country is starting to feel like 1930's Germany,the Govt have already removed most of our colonial history books from learning institutions isn't that nearly as bad as burning them as the Nazis did. & how come freedom of speech is two sided in N.Z. I feel like second class citizen & my family has been here since the 1860's. | Allen |
| | |
| --- | --- |
| I am very concerned that Ardern is internationally representing the bandwagon of oppression. Look at the growing list of people who have been banned from speaking in New Zealand. Don Brash is an outstanding New Zealander who has been targeted numerous times for speaking the truth – not to the liking of the very left wing zealots who populate educational and media organizations as well as the Labour-Greens-NZFirst coalition. New Zealanders need to wake up. Where is the Political Alternative to the anaemic political swill that is currently on offer. Look at the beltway hysteria that has erupted because David Seymour has publicly stated the obvious, that the Green woman with the unpronounceable foreign name is dangerous. He is 100% correct and has suffered the most insane attacks on his character, many of the attacks, far worse than what he has said about the green woman. | Dianna |
| Labour and acolytes have always tied to totally interfere with the most basic rights, remember Helen Clark. Jacinda Stalin is a worthy successor! | Peter |
| Very concerned. | Jo |
| Israel Falua should be warned about coming to NZ | Christopher |
| May be . just maybe , those who have so called; hate speeches , have very valid important points of interest ; putting one's head in the sand , as it were ; is very naive ! | Roy |
| As Ronald Reagan stated"Freedom is never more than one generation away from extinction. We didn't pass it to our children in the bloodstream. It must be fought for, protected, and handed on for them to do the same"" This legislation must be fought against and stopped as it is our right to be able to speak our minds and broadcast our opinions. Ardern and her associates are trying to impose restrictions on our ability to critique and expose the evilness of their regime by this proposed legislation.. Contemp is a mild word for how I feel about Ardern, she is an untrustworthy liar with evil intentions. | Allan |
| Extremely concerned with the motives of our socialist PM re free speech. | Coral |
| Free speech is the best prophylatic against tyranny, and is the most important freedom of all, since all other freedoms flow from it. | Reuben |
| To know where our PM is comming from Google Jacinda Ardern comrade speech tells all | Christina |
| The pm s socialist past is coming to the fore. | Willy |
| One persons differing point of view or thought to another's can be so easily misinterpreted and there are so many now who choose offence at anything depending on their current frame of mind. | Max |
| This is the start to Dictatorship and has to be stopped | Colin |
| A socialist government led by a pig | John |
| The Christchurch tragedy is being ruthlessly exploited to shut down free speech. | Trevor |
| Communism again | Anne |
| If one disagrees with anything whether it be Maori issues or political issues one runs a very real risk of being treated as a criminal. We have laws now that cover dealing with the extremes. | Murray |
| She has an agenda and it's part of a larger, wider clamp down of our freedoms | Graeme |
| Communist agenda ,pure and simple. Vote Jacinda and the sentence dawgs out | John |
| We are pandering to the minority and the majority will be hammered when they say what they really think. PC gone mad. | Kerry |
| Who would have thought an unelected PM could wield such power. All thanks to Mr Peters. | Anon |
| Lets just hope that next elections people wake up too this and all of their rubbish and do a Scomo on JA in such a waya as to destroy for many years the Labour party | Allan |
| Another knee-jerk response from inadequate intellects which completely ignores the far bigger picture and the far greater inherent damage it would inflict. | Jim |
| Who is to define "hate" speech? Anyone who does not like something said can call it "hate" speech, with all the ramifications from that. | Gavin |
| She's a extreme socialist And first things these people do is disarm the population and that's underway and then shut down the people that don't agree with her by passing a hate speech law. We already have enough laws in place WE DO NOT NEED MORE !!!!! | Greg |
| It is very worrying that police are already knocking on doors and media generally going along with the cover up. | Sue |
| Why is the video of Comrade Ardern addressing communists in Budapest not more freely circulated. It was rabid, vitriolic rhetoric showing her true colours – Marxist. | Geoff |
| It is worrying. | Jan |
| In a country without a Constitution NZ is at real risk of thought control once the government has control of all media – the Labour /Green coalition is the most Socialist/ marxist government that has ever gained control of NZ , has failed in most of its 'initiatives' so far , therefore is likely to seek more control of the ideas being promulgated to the great mass of (largely intellectually passive) New Zealanders. | michael |
| Cloaked under double speak it will shut down so many voices and redirect to a party line. Expect nothing more from Jacinda and her Comrades. | Alan |
| 1984 has just arrived ! | Gary |
| Any regulation of speech is non democratic. Only open dialogue brings true solutions. You don%u2019t have to like what people say but they have the right to say it. | Margaret |
| I demand my right to free speech without recourse by the media or Govt of the day . | Pete |
| It is very concerning. We always knew she was a leftist, but what they appear to be intent on doing is shutting down anybody who doesn't support their views completely and turn NZ into a totalitarian state. The 2nd world war started with a nutter like this and Jacinda with the communist Greens support is heading the same way. | Graeme |
| The silent majority do not appear to realise the seriousness of legislation on free speech | John |
| This is a typical socialist government, all smiles and asking us to trust them but underneath they are clueless, witless, and have a covert agenda they will try to shove through Parliament at any price. As their policies fail one after another they will become more desperate and extreme. | Gary |
| Freedom of speech is being taken from all countries world wide, this is how Hitler started…. | Ned |
| Jacinderella is a rabid socialist with a disarming smile and charm absolutely focussed on world government. Restrictions on freedom of speech/expression are given as an essential aid to achieving that goal. She and her ragtag government are absolutely not to be trusted. | Alan |
| | |
| --- | --- |
| I am very concerned about Labour's plan to ban hate speech. We may as well kiss goodbye to free speech. Any rational debate will be criminalised. NZ will become like North Korea. | Larry |
| It is a very worrying time. Jacinda Ardern is no longer balanced. She has become radicalised herself against anyone who doesn't agree with her. It is difficult to see where this will end. | Murray |
| This government is totalitarian. It will not end well. | Judith |
| With the Greens in government, there is no hope of balance or common sense. We should all be very afraid. | Phillip |
| Where is National opposing this stuff – as usual missing in action. Pathetic. | David |