May 7, 2017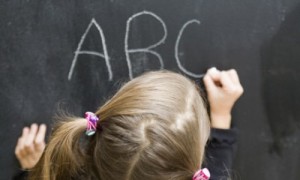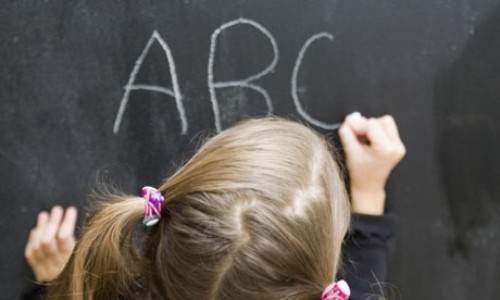 "I see a country that we as Maori will have a shared role in its sovereignty and this I see happening by 2025" – Maori King Tuheitia, New Zealand Herald, August 2016
Who could have imagined, that a National Government would embed 'cultural competency' training into our education system. But that's exactly what they intend to do on the 1st of July, when the Maori Party's separatist indoctrination becomes law – unless the Minister of Education or the Prime Minister steps in.
What this means is that all teachers will have to commit to "Affirming Maori learners as tangata whenua", giving them a priority status over all other students.
In addition teachers will be expected to demonstrate "a commitment to bicultural partnership… and bicultural Aotearoa New Zealand".
'Biculturalism' is, of course, cultural Marxism – a form of identity politics that seeks to subvert democratic rule by incorporating tribal authority into governance arrangements. Spearheaded by academics in the sixties, the biculturalists' strategy was inspired by work of the Italian philosopher Antonio Gramsci, who regarded culture as a key ideological battleground in the struggle for social justice. His call for a 'march through the institutions' was aimed at positioning sympathisers inside the establishment to control the system from within.
In New Zealand, with biculturalism enthusiastically embraced by Maori sovereignty activists, the biculturalists' first call was for the statutory protection of Maori rights. This was soon followed by Treaty rights. Nowadays, they are overtly pushing the cult of biculturalism, with its implied connotation of co-governance and racial privilege.
Auckland University's Professor Elizabeth Rata has long warned that New Zealand's bicultural movement has been a big mistake – by subverting democracy, erecting ethnic division, and promoting a cultural elite within Maoridom, biculturalism has allowed Maori radicals to subvert government institutions: "You get inside a system and subvert it. Destroy from within".
But over the years, politicians have embraced the call of the biculturalists.
In education, Maori rights were introduced through Labour's 1989 Education Act, with Minister Phil Goff explaining, during the Second Reading debate, that each school was required "to consider the views and concerns of Maori communities" when preparing their charter, that "policies and practices that reflect New Zealand's cultural diversity and the unique position of Maori culture" should be included within that charter, and "that all reasonable steps should be taken to ensure that instruction in tikanga Maori and te reo Maori are provided for full-time students whose parents ask for it".
These changes required schools to recognise the importance of Maori culture and to teach the Maori language and custom when requested.
It was a National Government that introduced Treaty rights into education in 1993, as one of nine principles in their new curriculum framework: "The New Zealand Curriculum recognises the significance of the Treaty of Waitangi. The school curriculum will recognise and value the unique position of Maori in New Zealand society. All students will have the opportunity to acquire some knowledge of Maori language and culture. Students will also have the opportunity to learn through te reo and nga tikanga Maori. The school curriculum will acknowledge the importance to all New Zealanders of both Maori and Pakeha traditions, histories, and values."
During Labour's third term in Government, however, when they were introducing their new "progressive" primary and secondary school curriculum, Prime Minister Helen Clark rejected the advocacy of the biculturalists, by dropping the Treaty from the "principles" section of the draft and positioning it in Social Sciences Level Five: "the Treaty of Waitangi is responded to differently by people in different times and places". They planned to feature the Treaty in a separate new Maori curriculum.
But these changes caused outrage.
At the time, the Minister of Education responded to accusations in Parliament that the Treaty had been dropped from the curriculum by saying, "…it has not been removed. I would also remind the member of four things: one, it is in the Act; two, it is in the goals; three, it is in the guidelines to schools; and, four, it will be embodied in a Maori version of the curriculum next year."
Nevertheless, protest action followed, led by the Human Rights Commission, which had prepared a template for "organisations, groups and individuals who are making submissions as part of the consultation process", calling for the Treaty to be reinstated as a principle in the new curriculum and to be included throughout the learning areas.
Under pressure, including from the Commission, the Green Party, and the Maori Party, Labour finally caved in and the Treaty was elevated to a central role.
Now, the New Zealand Curriculum Framework states in the Purpose section, that the curriculum will "give effect to the partnership that is at the core of our nation's founding document, the Treaty of Waitangi".
In the Vision section, it affirms that young people "will work to create an Aotearoa New Zealand in which Maori and Pakeha recognise each other as full Treaty partners, and in which all cultures are valued for the contributions they bring".
And the Treaty of Waitangi is the second of eight Principles in the curriculum, stating "The curriculum acknowledges the principles of the Treaty of Waitangi and the bicultural foundations of Aotearoa New Zealand. All students have the opportunity to acquire knowledge of te reo Maori me ona tikanga."
In addition, the Treaty has been interwoven into subject areas at all curriculum levels, signalling just how dangerously politicised New Zealand's education curriculum has become, with teachers now expected to teach children, not the truth, but the separatist propaganda that the Treaty of Waitangi conferred full 'partnership' privileges to Maori.
When the Maori Party first entered Parliament in 2005, one of its long-term objectives was to incorporate its Treaty partnership and bicultural ideology into the policies, management and operations of the public service and state sector.
Once established in government in 2008 – as a member of the National Party's ruling coalition – the Maori Party began to pursue their goal, prioritising education.
With sympathisers of biculturalism already well established within the education system, they built a case that the underachievement of Maori students was not the fault of the children or their families, but of teachers who failed to understand Maori history and traditions, and lacked awareness of what a "Maori pupil's life entailed".
Teachers, they concluded, clearly needed instruction in Maori culture – if the educational outcomes for Maori students were to improve.
In June 2011, the Associate Minister of Education Dr Pita Sharples explained that for two years a team comprising the Education Council, the Ministry of Education, and a reference group of academics, teachers and iwi representatives had been working to develop a programme for those teaching Maori children.
The Tataiako: Cultural Competencies for Teachers of Maori Learners was designed for teachers in primary and secondary schools and early childhood centres: "We are shifting the emphasis away from Maori students being responsible for under-achieving in our compulsory education programmes, to look at how education can be delivered in the context of the vibrant contemporary Maori values and norms, reflecting the cultural milieu in which Maori students live."
Dr Sharples explained that he wanted the concept integrated into teacher training programmes: "This approach will be phased in, in co-operation with the teaching profession, and subject to review with a view to mandating these competencies in future".
By October 2012, he was calling for 'cultural competency' for teachers to be compulsory: "I want Tataiako to be compulsory. I think… that Tataiako should be part of every school."
Assisted by a Maori Medium Advisory Group, which included representatives from Nga Kura a Iwi, Te Runanga Nui, Kura Maori and Puna Reo Immersion Centres, the Education Council began developing new Standards for the Teaching Profession and the Practising Teacher Criteria. As a result, once these standards become operational, it will be compulsory for the Maori "worldview, aspirations, and knowledge" to be incorporated into the culture of every school and early childhood centre in New Zealand, to ensure that Maori students will be able to learn "as Maori".
What this means is that Dr Sharples' plan for compulsory cultural competency across the education sector is about to become a reality. Irrespective of the number of Maori children in a school, and whether they are succeeding or failing, all teachers and all schools will be required to adopt a Maori world view through the new Code of Professional Responsibility and Standards for the Teaching Profession.
This week's NZCPR Guest Commentator, communications consultant and former teacher, Fiona Mackenzie, has studied the proposed code and explains what the new provisions entail:
"In something reminiscent of both Mao's devastating Cultural Revolution in China and South Africa's justification of its apartheid regime, the Council has published a draft revision of the rules governing teacher conduct. This Code of Professional Responsibility and Standards for the Teaching Profession supplants the current, 5 page Practising Teacher Criteria and will replace the Graduating Teacher Standards. Significant in itself is the leap in size to a pervasive and alarming 44 pages of bilingual, professional belittling, ideological instruction.
"Throughout it, teachers are told of "our profession's obligation to recognising Aotearoa New Zealand as a bicultural nation and honouring te Tiriti o Waitangi/the Treaty of Waitangi (the revisionists' interpretation, obviously) by recognising it as a founding constitutional document". They are instructed to "demonstrate and model their commitment to tangata whenuatanga and a bicultural partnership and practice" and "affirm Maori learners as tangata whenua".
"The Council will consider teachers breaching the Code if they fail to "practice (sic) and develop the use of te reo Maori me nga tikanga" or "design and plan approaches which reflect the bicultural partnership in Aotearoa New Zealand and the local community".
In essence, once the draft code and standards become operational on July 1st, every teacher in the country will be expected to commit to the Maori Party's supremacist agenda, prioritising Maori children above all others.
Furthermore, the requirement to 'practise and develop the use of te reo', looks to be readying schools for the teaching of Maori language to be made compulsory.
When the draft Code was released for a six week period of consultation on March 10th, teachers, learners, and families were asked to provide feedback. Included in the responses published on the Education Council's website were concerns that "references to bicultural partnership fail to adequately acknowledge New Zealand as a multicultural nation".
For a country of immigrants, this is indeed a serious issue. It highlights the single-minded ruthlessness of the bicultural movement – and their supporters within government.
The reality is that education is being captured by Maori activists, and few appear to be aware of it.
If New Zealanders as a whole understood the extent to which extremist Maori cultural propaganda is being imposed on the country through the education system, they would be appalled.
Prioritising Maori students "as tangata whenua" – above all other students – is totally unacceptable.
Forcing teachers to regurgitate the political aspirations for supremacy of the Maori Party, by promoting their bicultural co-governance agenda, is unethical.
And with so much effort and resource going into cultural indoctrination, it's not hard to see why New Zealand's academic standards are falling and our skill shortage is getting worse.
With the draft teaching code, which enables a race-based political minority to gain control of education for their own subversive ends, about to become law, the only people who can stop the madness are the Minister of Education and the Prime Minister.
This gives them an opportunity to publicly demonstrate whether they stand for all New Zealanders and democracy by stopping the new code, or whether their self-interest in retaining power means they will allow the systematic bicultural indoctrination of teachers and students to go ahead.
For the sake of our future, let's hope that common sense prevails and that equal rights, democracy, and the good of the country will win through.
THIS WEEK'S POLL ASKS:
Do you agree that 'cultural competency' should be compulsory for teachers?
*Poll comments are posted below.
*All NZCPR poll results can be seen in the Archive.

THIS WEEK'S POLL COMMENTS
| | |
| --- | --- |
| Have our elected politicians become puppets. | Arthur |
| Teachers are there to teach basic subjects that enable students too succeed when they get out into the world. They should not have their role politicised. | Judith |
| What culture – what tribe a total waste of resources. | Tom |
| There is current clamour for more science, maths, technology teachers. The need to exhibit sycophantic adoration of all things maori is not a huge challenge for arts, languages, geography, history teachers. Words are their stock in trade, and many teachers are more articulate women; to espouse and maintain a glib line of support comes relatively easy. But for the objective types attracted to science, maths, and technology feigning heightened respect for matters maori , with constant risk of reprisal for any slip, is very demanding and unsettling. Hence, as with fear of sexual accusations, many choose more honest less risky employment and we are all losers for it. | Bob |
| What with biculturalism, climate change, & sundry other UN barrows, teachers have a lot to answer for – on the day of reckoning! | David |
| Absolute B/S | Barry |
| Nzs level of education in schools has slipped alarmingly. To agree to focus b' this field would be total madness. Is this a plot to dumb down our children because if so it's succeeding!!!! I am alarmed and offended to hear the only songs coming out of my little ones mouths from school are Maori songs. | Marilyn |
| This edict reminds me of Chairman Mao's Little Red Book, Comunist doctrine and the Koran. A very subtle way of indoctrination. | Laurie |
| The teachers union only have teachers welfare at heart. Teachers know full well that what they are teaching our young folk is a load of racist bullshyte but they don't care, why don't teachers band together and say no, no we wont teach a pack of racist lies. They seem to rally together when going for a pay rise, but I guess that's more important than the truth. | Stevo |
| This will destroy what is left of our education system. | Rex |
| No definitely not. | Clark |
| The Treaty cannot be our founding document, it was ratified on 21-05-1840 by the borders of New South Wales (NSW) being extended to encompass "all of the islands of New Zealand". Maoris who signed the Treaty as "tangata Maori" were made instant British subjects of NSW and a British subject cannot have a "partnership" with their royal monarch. Our true founding document is Queen Victoria's Royal Charter of 16-11-1840, ratified on 03-05-1841, the day New Zealand was born. This Charter authorised the following, our separation from NSW to be a British colony in our own right, Hobson's transference and promotion to be our own Governor, our first constitution, government, English law only (and with this the English language, now under dispute) own Courts to oversee English law only and eventually our own flag which, in spite of flag change propaganda, is older the Australia's. The above Royal Charter ensured a level playing field for all, English law has no racial privileges. | George |
| Why are we continuing to kowtow to a Stone Age culture. New Zealand is a multicultural society and becoming more so year by year.. | ASH |
| I do not think that it is right as some student can not even speak english. | Murray |
| An appalling concept. | Jim |
| Teachers will effectively be forced to adopt a spiritual worldview that they themselves do not adhere to. This appears to be in direct contravention of the Bill of Rights guaranteeing freedom of speech and freedom of religion. Who knew that Orwell's 1984 would come to pass so quickly. New Zealand is stuffed. | John |
| Taught but not compulsory. | Paul |
| I am a New Zealand citizen and Maori does not and will never have joint sovereignty over me or my family. As New Zealand is a multicultural country, what is 'cultural competency' in the Education System? | Martin |
| No I don't. I believe that teachers are there to impart knowledge. English, Maths, Science, and so on – and this should be taught to all children equally. This should be the primary focus for teachers. They do not need the extra paperwork or distraction of worrying about cultural sensitivity. Culture is something which should be taught in the home, unless as school it is as a social studies subject where facts are looked at without emotional interpretations. My cousin has been a primary school teacher for many years – she is now in her late 50's. She tells me she spends more time filling out culturally sensitive forms and paperwork for the government and working on all the surrounding special maori only programs, than she does actually teaching now. This is disgusting. | Michelle |
| Teachers have enough to deal with without having to contend with this tripe! | John |
| I have no confidence that Bill English, Nikki Kaye or many of our politicians have the commonsense to stop this headlong rush into the Maori backwardness of tribalism, myth and legend and mumbo-jumbo surrounding the TOW. | Monica |
| Blatant racist brainwashing. Cultural awareness is fine, this is not. Doesn't leave too many options to vote for at the election. | Craig |
| More maori racism facilitated by stupid pc kiwis! what is WRONG with new Zealanders that they cant see thru the stupidity of pc? school indoctrination will turn future nz generations into pc zombies incapable of thinking for themselves. that this is happening under a Nat govt is simply shameful electioneering. but who else can we vote for? Labour greens are even greater lickers of brown arse than the nats! What are we to do, while our nz democracy is being destroyed? a shameful end to a great little country! | x |
| NO – NO – N0 | Vonstance |
| Its racist. | Russell |
| There is a huge amount of information indicating Maori were not the first race to inhabit NZ, therefore just because Maori killed and ate the previous people does not give them rights as tangata whenua.Our culture is the result of many races and Maori were granted equal rights as other races in NZ by the Treaty. This should apply in our schools as elsewhere. | Wallace |
| If Te Reo is so important to Maori, they, the fluent speakers should be the teachers of it. THEY have neglected their people and allowed its demise, not me. Form your own schools and leave us pakeha out of it. If this passes, I will do all I can to encourage my children & grandchildren to seek their education overseas. This racist separatism needs to stop. | Vic |
| Time to stop the nonsense and get on with the ABC's and life for everyday living.Don't drop the Culture but don't force it on others who are not of the Culture. Are we not a Multicultural Society? | Laurel |
| No bloody way! | Carl |
| I agree whole-heartedly with Dr Newman's article on "cultural competency". Biculturalism has captured health – now education! | Pauline |
| We are now more than two cultures. Bi-cultural state conformity has no place. | Ross |
| It is now very obvious that our country is no longer 1 country but a divided one. This is due to special privileges being granted to one race without consulting the nation by means of a referendum. I consider that this proposed legislation will be the death nell of National. | Brian |
| That is why I took my daughter to Australia for her education. | Wayne |
| When are NZ's going to wake up to this socialist subversion, and get on with being all NZ's. | John |
| Voluntary, extra to the basic curriculum, no problem, but let's get the basics in first – they are lagging behind. I won't be voting National anyway because of too many racist policies. Ditch MMP. | Sheila |
| Parliament have to decide if we are one people or them and us. If they continue with this nonsense they will be removed from government. | Bruce |
| This must be stopped, but unfortunately our leftist media will not even mention it. Mind bending, lies, misinformation, and the rewriting of history, is now is our constitution. What a disgrace for a national prime minister to let happen. | Aubrey |
| Unfortunately these types of things do more to destroy Maori culture than develop it. | Malcolm |
| No. National doesnt deserve another term in Government based upon its policies it has passed during this current term. | David |
| Including Cultural competency as a minor part of the education system would be a fine thing, so long as it embraced ALL of our many cultures. But it has no place in our democracy when it targets only ONE culture. | Chris |
| This really is the thought police in action. | Robert |
| Not now, not ever, never! | Kerena |
| We are a multicultural nation , not a bicultural one. | Maureen |
| This is a backward step for human rights in NZ. 5 years ago my child was doing well in year 9 french, at a decile 9 secondary school in Auckland . However she was sent home with a note that she would be doing Te Reo Maori , the following year because they had over 34 students in the french class and couldn't take more . I said she would be the 35th student in the class , as she wanted to do french , as we had plans to travel to Europe later in the year. After a tense stand off with the Dean my daughter was able to continue French. | Cheryl |
| No no no enough part maori rubbush already being bandied around by a false treaty called tangi waitangi. | James |
| Most definitely not! | Trevor |
| "Cultural competency" as these Orwellian goons title it is a nonsense and a cruel misrepresentation. | Rob |
| Absolutely not. . NCEA is a joke with nobody failing. We don't need more rot placed on already strained teachers. | Dick |
| Un-bloody-believable!!! | Maddi |
| Our children need to benefit from learning those subjects that will progress their future in worthwhile working careers. Leave the learning of the maori culture and language to those who wish to be educated in it and by those who wish to teach it. | Darryl |
| I am glad that I don't have children in school. Unfortunately my daughter has two in primary and I am disgusted by the fact they HAVE to learn a useless language. Maori should be taught after school time on a voluntary basis. | Peter |
| No. If my grandchildren should be taught another language it would be one that would benefit them in the big wide world ! Not something that benefits someones ego. | Wayne |
| What rubbish.Priority should be to for all kids to be taught English at least well enough to get a job in a gas station. | Hugo |
| This 'Cultural Competency' is just another politically correct stunt but with a more sinister effect in mind. The more our education system is diluted and distorted the more we will have coming generations of students with lower IQ's . In other words once grown up– adults will not question anything beyond their immediate interests like consumerism and entertainment. This is the type of new citizen is what they intend to breed here.!!!!! If all parents and teachers would only stand up and simply go on strike , withdraw their kids from school plus put all school fees on hold .Guess what would happen with this bull shit scheme. NO — they just carry on instead of protecting their charges — their kids– from this nonsense and demand a decent education.What the hell is going on in our country????? | Michael |
| No way its about time all this nonsence was stopped what is this country coming to Why should the entire country change because of a few what do they hope to gain. | Peter |
| Madness madness madness sad state of affairs when a minority can rule the roast what is our country coming too why is our Govt allowing all this rot good case for home schooling. | Russell |
| Definitely not. | Monty |
| No,no, no, definitely NOT. What hell is the matter with our Government? The suggestion that this should be allowed to be passed is ludicrous . Stop it now … | Robyn |
| It would be bad news for all the reasons given by those who know best as to why such a separatist policy would be wrong. | Russell |
| Once again the unelected iwi have been given right, control by NATIONAL. | Cindy |
| Too much emphasis is being given to Maori. | Lois |
| A thousand times NO!!! As for the politicians and their fellow travellers who support this bi-cultural bullshit, – a pox on all their houses! I am a New Zealander, not a "Pakeha" or a "non-Maori", or, even more insulting, an "other". We live in a multi cultural society. (Or we used to!) What is it about this fundamental concept that our leaders seem completely unable to comprehend? | Martin |
| Having cultural competency for Maori only is a racially selective practice. To have cultural competency for every ethnic group in NZ would be Politically Correct, but impractical in terms of the time and cost of providing the necessary teacher training to implement it. The glaring bias for the Maori culture only is indicative of the brewing time-bomb that threatens NZs future racial harmony. | Tony |
| This is so wrong. | Trish |
| Apartheid is not dead. It just moved to New Zealand. | Peter |
| European culture has lifted Maori from barbarism and consequently has become dominant. | John |
| There was never a partnership between the Crown and anybody. The Crown don't do partnerships. It is clear that if this proceeds we won't have enough teachers to fill the positions. We have been duped by this present government who never, ever, had a mandate to implement this sort of separatist regime and once the genie is out of the bottle ——- | Mike |
| Absolutely not, this divisive sort of politics is dangerous and needs to stop. I have had a guts full of our pansy two faced politicians and the way they just do whatever they think is right regardless of what the majority of the people say. The leaders of the maori party are dangerous to our society and should not be allowed to dictate to the majority of this country what we should do or not do. If we keep going down this road this country is doomed forever! | Jeffrey |
| Teaching is difficult enough already without compulsion to speak/act against an individual opinion. | Rochelle |
| What Next as a white New Zealander we will be told to leave, my family has been a New Zealander since 1848. | Peter |
| An understanding and awareness of other cultures is good. | Gregory |
| This is political crap. | Noel |
| Definitely NO! Our government is allowing Maori to dictate their terms in every area of NewZealand. This country will fast become another South Africa if this continues. | Phil |
| During my school days of the 50's and 60's there was none of this bicultural crap and no matter what race or colour you were we all got along famously accepting each other at face value. Now days with all these demands by a few maori radicals, maoridom is being forced down my grandchildrens throats at school. When questioned about it they tell me they are fed up with all this maori shit, (their words), they are forced to listen to. As a result of maoridom being forced on them, todays school age children are starting to resent all things maori. I worry about where this is leading. | Urban |
| For God's sake wake-up NZ. Contact your MP again and again and again to get the message through that they are acting unethically and may be personally held accountable when the tears start. | David |
| We are suppose to all be one race. Unfortunately our beautiful country in become a racist country. | Laura |
| It would be a disaster for our stability as a nation. I cant believe how gullible our government is to see the intententions of these elitist sepratists. | anthonyandlois |
| They are insane. | Gerhard |
| No NO NO NO No we are a multicultural society. | Barbara |
| Absolutely not!! | Brent |
| Its outrageous that a tiny minority in this country should be trying to force the rest of the country to bow down to their demands. This indoctrination of our children cannot be allowed to happen! | Brenda |
| The Treaty of Waitangi gave maori the same rights as NZ european under the law. There is no where within it that I read that had a partnership mentioned. Effectively one people under the law. | Steve |
| My children at state schools are constantly exposed to ideology from the political left, feminists, gays and Maori. I use each incident as a chance to discuss and counter these ideologies. I believe it is the responsibility of all parents to counter the state ideologies in this way. | Bruce |
| Another nail in the NZ coffin for democratic rights for all citizens. This is a Marxist approach no doubt about it. What do the fools want? Communism in NZ. | Lloyd |
| Absolute nonsense. | Murray |
| Why do we not hear these discussions and comments on our so called high profile television programs? | William |
| This is a dangerous move by these activists for the future of all New Zealanders and should not be tolerated in any form. | Digby |
| It's past time to stop this nonsense. | Carolyn |
| Noooooo | Nevkath |
| Absolutely not.There will be a shortage of Teachers if adopted as many will not comply with a 'Stupid' law change promoting apartheid and separtism.It;s long overdue for National and NZ First to form a coalition and remove the ;sway' the Maori party has to to the political policies of NZ. | Steve |
| A respect for all students regardless of race or social standing should be the principle of education standards in NZ. | Willy |
| Support Hobson's Pledge | Doug |
| Absolute garbage. | Dave |
| Burn the treaty. | Colin |
| We are going down a path of sparatisim & racisim. We are alienating sectors of our poulation to appease one portion. I believe we are introducing a new form of apartied. We live in a countrey & a time people are judged by thieir race, creed, colour or sex & NOT by their strength of charracter. Thats just a sad indictment on successive goverments. | Tracy |
| Madness!!! Immigration and this crap of giving everything to the Maoris, is going to bite kiwis in the ass big time in the next 15 to 20 years. | J-P |
| One nz not devided nz through the school system it should go to a referendum. | Ray |
| No, teachers waste far too much time as it is pandering to minority cultural nonsense. Their job is to ensure that their students are given a good grounding in the things that really matter in a world away from the touchie feelie ivory towers of academia. | David |
| Absolutely not! | Albert |
| We all have our own "cultures"and do not any infringement from govt or any other beliefs which we as parents have the sole right to educate our children withhout exception.. | Ian |
| Step by step Joint sovereignty is being established in this country. We are in real trouble.. | Dene |
| I think it will be a disaster for NZ. | Barbara |
| Race based legislation not allowed. | Bryan |
| Absolutely not. Just teach the 3 Rs (reading, writing & arithmetic) if you like which we all need to learn. Maori culture is alien to most New Zealanders as it is backward, primitive and childish in a number of respects. We want our children to be educated and not dumbed down. | Eric |
| Let teachers teach the 3 R's not some bloody gang related,violence related,drug related crap that is coming from the self centered elitest black mob that call themself civilised but not long ago were cannibals. | Richard |
| I have had more than enough of all this pandering to Maori. For some unknown reason Maori seem to think they are special. Well they aren't. They are different, just like any other race,but they are certainly not special .They don't deserve special treatment. | Mike |
| In some regional centres wit significant maori populations competence in the maori culture is really valuable, but education for a much bigger worls is more important Total population of Moari in the world is less than most international cities. NZ is a tiny country. We all need to get over ourselves and education needs to prepare all here for a globalised world. | Ian |
| No bloody way! Non- Maori NZers, have been betrayed yet again. Outrageous that many PC/ gutless politicians have let something so corrupt happen, and as usual ignored by most of the media . How can we alert many apathetic non-Maori population of impending danger to our country? | Frank |
| As an exteacher I would tell the BOT that I would not comply with these clauses of the code of ethic and see if they would sack me. After all the Maori names for many objects are bastardised English eg hamma for hammer aporo for apple etc | Arthur |
| Forsake the separatist agenda – it has been, is, and always will be, a divisive and disastrous policy. | Neville |
| NZ is a country of immigrants; – including all Maori whose ancestors came here in "the Great migration" of around 1350AD, Being a war-like cannibal people, they killed and ate those who were already here! "People of the land"? – no way! | Ted |
| Competency equates with condescension. | Peter |
| One education system for all New Zealanders.Let those who wish to learn Maori do so. Others should be able to to chose other subjects which would benefit them. Maori is not spoken anywhere else outside NZ. | Dianne |
| The sooner we find politicians prepared to stand up to the biculturalists and reverse all the race-based laws, the better. | Alan |
| What use is the Maori language in everyday situations. I am glad my children were educated before the Maori garbage was brought into the schools. It is another indoctrination of our young people pay homage to a stone age culture that passed it use by date years ago. | Colin |
| It's indoctrination of an introspective racial viewpoint that is irrelevant to the "world's view" of New Zealanders. The prescriptive nature of the "competency" devalues a teachers ability to inspire and educate inquiring minds. | Paul |
| It is a worry where NZ might end up. | Andrew |
| This "Special rights for Maori" nonsense has gone on for decades and made it presence felt in the classrooms when Tomorrow's Schools was introduced. Over the years I have been disappointed at the indifference of most citizens to the demands and encroachments of Maori activists and at the unbelievable gutlessness of politicians who have caved in to these demands. Some years ago when Don Brash was leader of the National Party there was a chance to put a stop to it (Remember "Kiwi not Iwi) but the chance was not taken up by the people who could have made it happen. Citizens in Britain, Australia and the United States have finally concluded that if politicians don't listen to you or reflect your concerns and values then the only effective course o f action is to boot them out. This is what needs to happen in New Zealand – and discontented Australian voters have provided us with a good example. We might beat Australia at Rugby but they can teach us a lesson in dumping political parties who can't or won't listen to them. | Denis |
| We should be ensuring that our education system is geared up to the teaching of multiculturalism. The Treaty of Waitangi should be consigned to the history books and taught as part of our building of New Zealand. Not as a cornerstone to our future. | Dennis |
| Absolutely NOT! What is happening to our country? | Elizabeth |
| What is the Maori word/phrase for apartheid (pronounced "apart- hate", incidentally)? I thought we all supported Maori in the '80s against such an ideology … | Dennis |
| | |
| --- | --- |
| When are our MPs going to stop selling us down the biculture sewer. We are headed for a shitty future make no mistake. Is Winnie our Hope? | Peter |
| Equal opportunity for all NOT special privileges for some. | John |
| Wake up New Zealand. Election is round the corner, time to put those screaming mixed race Maori's out in the paddock. Put edecation in the hands of nornal thinking people. Teach the coming generation the right things so they can communicate with the world around us. | Johan |
| We have enough apartheid in New Zealand already. Just take a look at what it did and still does in South Africa. | Bryan |
| As Maori were not the first inhabitants of this land they have no right to expect cultural competency or any other privilage for that matter. | Tom |
| | |
| What a joke. | Bruce |
| Absolutely Not!! | Jim |
| I was horrified to find my daughter has to learn a speech in maori, to pass her kindy teachers exams. | Albert |
| All teachers need to know about maori culture can be written on the back of a stamp and still have room to spare. | Mike |
| This would be to the detriment of advancing our education system and progressing as a country. | Brian |
| If there is a desire from individuals to learn maori, then there are plently of avenues available to do so without thrusting it upon schools and their teachers. Yes by all means there shoud be some awareness of the maori culture but this is already happening. | Chris |
| NO, the Maoris will never make it, there basically a lazy race, who have had the same opportunities as every body else over the years. | Athol |
| Most definitely NO ! Here is a prickly and radical solution. Systematically and incrementally, withdraw all tax funding from universities and schools !!! (Yes, I know pigs will fly before that happens.) And yes, to begin with, there will be some children, students and teachers left behind. Just facing the facts !!! The government to reduce taxation accordingly and inform us that it is OUR responsibility to pay for our children's and our own education. Not because education is important but because education is so……CRUCIALLY IMPORTANT ! The Gramscian left knew that long before the right and that is why they are succeeding – by destroying the proper learning process to fulfil their agenda. The Marxist's irrational aim of is not inevitable as they would have you believe if the necessary steps are taken now by those who oppose it. Stop it and remove it. Where is anti apartheid John Minto now ? | Don |
| After 50 years teaching service I am so glad to be out of it as my non-compliance with so much of that would see me booted out antway. | Don |
| Not unless you want a country divided along racial lines. Meaning someone with brown eyes and some kind of a tattoo that somehow is supposed to indicate maori blood of some content. | Sam |
| Any one that gives there party vote to National are in for a lot more of this after the elections Party Vote NZ FIRST WELL MAKE SURE ALL OF US THE SAME. | Bruce |
| Maori Activists should not have any rights over what our children are taught or in the training of teachers! | June |
| Teachers should teach Kiwi.culture and those who are not prepared to adopt our culture should go elsewhere. | Peter |
| Words fail me-where the hell is this country going? | Alex |
| Whatever happened to everyone being treated the same, one rule for all. | Bill |
| And so it goes on! | Richard |
| All pupils regardless of race, colour, in New Zealand Schools should be treated as equals. Lets all learn the basics i.e. reading, writing, arithmetic so that no child is held back in achieving their full potential in todays fast moving world. | Donald |
| ToW did not contain "partnership" provisions, such could only be between equals, Crown and subject could never be defined as being in an equal partnership. | Roger |
| No no no no | Colin |
| Two separate statements in the two relevant articles some up the topic perfectly. Muriel writes; 'With teachers now expected to teach the children NOT THE TRUTH, but the separatist propaganda etc.' While Fiona writes; 'And so the New World Order can creep in & conquer' Yet still the population majority will vote for, not the policies, but the LABELS, National or Labour. A lot like Nero fiddling, while Rome burns. The option that should be taken is, WE ALL GO ON THE MAORI ROLE, so once again we can get our country back as one people.. | A.G.R. |
| I am delighted I no longer teach. Surely it is up to Maori to keep their own language/culture alive. This whole thing smacks of insidious brainwashing. | Fiona |
| This is racism at its worst. | Gareth |
| Very concerning. | Wendy |
| This is just another screwy move by Maori with the consent of National to reduce the standard of education in faver of Maori and drive apathied in their favour. Where is Winston. | Ken |
| It seems that we are falling headlong in to an abyss . The Politicians who should be protecting all the people, have been led by the nose, without protest, by the very well organized minority. It seems the pollies have lost their brain power. The Government is distributing funds in every direction which should ensure that they are returned for another term. We can only hope that NZ First can gain sufficient seats to shut out the Maori Party from further excess. I absolutely don't know what to do next as the general population simply has no idea what is going on. How do we get through the Mushroom Treatment and get people to fire up ??? | Mike |
| Nope! Activists continue their deceitful propaganda of impoverished Maori and intentional presentation a version of the treaty that is incorrect. | Steve |
| NZ is not bi-cultural but is very much multi-cultural. It is very much IWI rather than KIWI. | David |
| Definitely not in the form proposed. We are a multicultural nation not a bicultural one. Again this is racism in its full glory. What is going to happen next? The mind boggles. I treat all people the same regardless. We are all humans and in the same country and we should all have the same rights – no exceptions. | Kevin |
| More PC nonsense, that's way Donald Trump Got elected in the US people are feed up with the Nonsense. | Les |
| We can't rely on the PM and the National Caucus to say no to this move they are the same morons who voted for Nick Smith's sell out to Iwi. Gramsci was absolutely right of course, if you try to change a nations culture headon you are liable to get a punch in the nose. You do it by stealth and being patient. These tactics have been phenomonally successful in breaking down New Zealands traditions and inserting the socialist/marxixt take over of the entire educational ethos of the country that will be completed on the first of July.. The forth estate is totally owned by the vested interests so they are not going to do anything to upset the applecart and the really good teachers are leaving the profession in droves. We can't rely on Joe Sixpac Kiwi to do anything about it. He is totally distracted by his/her rugby racing and beer. It will be far to late by the time he/she wakes up (if ever). Most of the people I have talked to about this insidious take over of New Zealand feel that they are fighting a nasty, toxic, swirling fog and cannot identify just who is driving these changes to fight against them. That of course is the Gramsci tactic…….change it from within until it becomes an overwhelming tsunami. It's rapidly becoming too late to change this course folks. There is only one chance left to restore sanity. Vote Conservative and get binding referenda as the law of the country. ONly then will the 80 odd percentage of the population who oppose all this Maori take over bull, have a say and begin to restore sanity. After all, it has worked for the Swiss for 150 years. | Ronmac |
| Of course not, it is an extension of the Treaty Partnership fable. | Terry |
| This nonsense is shocking but real. How on earth do we stop it. I've been fighting it since 1995 but this biased racial separatism has just continued to increase. Sadly it has increased much more rapidly under National than any other Party. We must vehemently oppose it. We should all be treated the same regardless of our ethnicity. | Helen |
| Stone-age views will hold back promising youngsters needing to relate to modern enquiry and evidence based thinking. The Waitangi document does not hold true "treaty" status as it has never been ratified by the UK government. | Francis |
| Not being a Maori myself I would be ashamed to accept anything at all because of my culture and not on my merits. A long time ago I did my exams at a Polytech. I could get half an hour extra as English was my second language. My response : If I cannot do it in normal allocated time I do not deserve it. Maori: with all your talk about mana ; is your greed for money and power worth loosing your mana (honour/pride). The separatists are using the same strategies as applied world wide. Shame everyone disagreeing with your proposals by name calling and even dragging them into court where possible. Our politicians are to weak to address a problem that will divide the nation. Status and rewards should not be handed out for reasons of colour culture or beliefs but on merits only. Doing it otherwise is degrading. | Ido |
| It should apply to all teachers. | Clive |
| Believing the treaty created a partnership is not a competency; it it a political position. | Don |
| If this bicultural madness continues, then I see an eventual uprising in protest and the country will be thrown in to internal turmoil . The result of this will be a loss for the Maori population, so I do not see why they are promoting it. I am sure all decent thinking Maori are actually against biculturism but are shouted down by the radicals.. | Bruce |
| Brain-washing in extremis. I thank God I have NO children to be subject to this Marxist ideology. Christopher PhD (common-sense) | Christopher |
| Depends on what is meant by 'cultural competency', and who decides. | Laura |
| We need educated teachers, not politically correct teachers. | John |
| I believe that all citizens should be treated equally regardless of ethnicity. | Lee |
| So a race that is at the forefront of all the negative statistics about nz is again going to force feed that culture onto the young minds of all nz children, heaven help us. | Brian |
| Teachers actually have a lot of power in what they teach and enforcing them to teach this viewpoint will really continue the cultural disparity not unity! | Fiona |
| Whilst I cannot agree that the Treaty of Waitangi is our Country's founding document, I certainly can't find anything in the text that gives credence to co-governance. If the Cultural Competency qualification incorporates the premise that co-governance is legitimised by the document, then I certainly could not support such a scheme being made part of our teacher training programme. | Michael |
| Rubbish. | David |
| Ridiculous, that's ok it's almost normal. Dangerous, that's not ok. | Alister |
| FFS!!! | Jay |
| | |
| --- | --- |
| Just another way of jamming it down our throats and no different to religion. It's an individuals choice, end of story. | Donald |
| It should be abolished immediately. | Maurice |
| What culture a stone age culture or a European culture or chines that goes back thousands of years. | Paul |
| Absolutely not. Education is teaching and learning. It is not moulding the minds of young or old people in one particular way. NZ is a proud country of intelectual diversity. We must advance diversity not suppress it. | David |
| Teach the kids reading, writing and arithmetic and if there is time after that, teach them science, biology, geography and history. When I say history, I mean the truth of the past. The Maori-isation of everything is evident in the media. Not content with their own Maori Television Channel funded by the taxpayers at large, because nobody watches it they now want to commandeer the other channels. So that sends us off to watch International Feeds where we get a broader perspective of Global events. The media almost without exception now embraces propaganda over truth, with no penalty for slander and lies and deliberate misrepresentation. Morals and ethics are in the trash heap and populist degradation is de rigueur. And now, the propaganda army is fully in charge of the the Ministry of Indoctrination alias the Ministry of Education. It looks like there will be a lot of parents opting for Home Schooling. | Dianna |
| Don't be fooled again by the Maori party and the National Party. | Lance |
| Words fail me. We are a multicultural nation. The treaty is not a partnership.our country is founded on the principle of equal rights for all New Zealanders. | Wah |
| Another grab for power by spreading the false truth of the perpetrators. By the very definition of the word indigenous in the dictionary Maori are not an indigenous people of NZ but merely immigrants who arrived earlier than the European settlers. | Peter |
| More pandering to maori. This has to stop. Winston Peters is the ONLY one who can do it. National have adopted, as their partner, a tail that is wagging the dog. It is UNBELIEVABLE that a minority can have such a huge influence. | John |
| What the hell is going on in this country why as New Zealanders do we put up with this, because nobody knows about it untill its to late!! | Shane |
| What an arrogant unworkable idea! | Ron |
| More and more attempts to provoke separatism and devolution of power to Maori. NZ will be the loser if this comes to fruition. | Graham |
| It's clearly obvious National has allowed themselves to become hijacked by the Maori Party in their quest to stay in power & can only viewed as a party or Government that supports racism in it's purest form. | Mike |
| All this is doing is setting New Zealander's against each other and creating greater diversity between us. | Derrick |
| Teachers have enough to do without teaching something which of absolutely no use in the modern world. New Zealand will not prosper in the future of these individuals continue to rob the blind. Our gutless powers that be should be tossed out of parliament for wasting time and money on this nonsense! With apologies to Shakespeare, I say: "Out national government"! (they do not deserve a capital N). | Kevan |
| Govt should be pressured to observe the Treaty as written and intended, not as 'revised' by the Waitangi Tribunal and Maori activists. | Bernard |
| Weak political leadership and a desire to stay in power at the expense of democracy leads to the situations. | Rex |
| This madness created by radicalised white politicians who do not know our real history. | Graham |
| On the fast track back to the Stone Age!! | Alan |
| We are a multicultural country and we are all NEW ZEALADERS first. | Alan |
| When I completed my teacher training a long time ago, we were never compelled to learn and teach the way the British Parliament was set up or teach the English culture or what it means to us and we were a mix of English, Greek, Maori and every other background. Why should Maori language be singled out and teachers compelled to learn to speak and teach the culture of Maoris in today's schools.? All I can say is thank goodness I am a retired teacher now and won't be forced into learning and teaching something that I disagree strongly about. It is far more important that children learn to read and write and do Maths than all this time-wasting nonsense that result in children missing out on the basics. | Chris |
| A big no. | Owen |
| I was a teacher for 45 years and the invidious encroach of Maori learning was evident in the 1980s. It was a waste of time then and is now. Should students wish the culture it could and is available but to force it upon the whole population is indoctrination. | Andrew |
| The whole process is a waste of valuable resources which could be spent far more productively. | Brian |
| Not in this way. Maori culture belongs to the past it is archaic!!!No modern child should be subjected to such rot. How the Nats have deteriorated!!!. | Jennifer |
| Not compulsory but a choice. If they want to do it. Ridiculous forcing of this wonderful ness of Maori, which is just not real. | Audrey |
| Utterly ludicrous! What will be the outcome of this if everyone in the country has to downgrade their level of achievement in all fields in order to match the achievements of a minority group of immigrants who arrived here slightly before the majority? The weakness, and underhanded political manoeuvrings, of this government is making us an international laughing stock. | TONY |
| Appalling. | Beryl |
| I just don't understand how these crazy things can be happening and how we just don't seem to be able to stop them gathering momentum. | Gordon |
| This is nothing less than political blackmail. | Bruce |
| When is this part Maori cultural bull shit going to stop . How did a pack of savages who were stil practicing canabalism when the Europeans arrived just over 200 Years ago , suddenly become so culturally sophisticated . Please remember most of these people claiming to be Maori have more European blood running through their veins than the very precious Maori blood. I would hate to see how much more demanding they would become if they were actually Maori. | Jock |
| Bill better buckup and stand for All New Zealanders or National will lose the election. | Brianb |
| Maori always want something more than everyone else. | Kevin |
| I think competency should be compulsory for teachers. | Chris |
| | |
| --- | --- |
| The words of Elizabeth Rata were indeed prophetic – what next? compulsory Maori language for all? I fear a backlash, alas perhaps a violent backlash should this provision be introduced. The National Party will be hard pushed to get elected again if it persists with such idiocies. | Andrew |
| The Treaty has held us back enough already. Don't allow it to hi jack the education system. Our children have a hard enough task to keep up with the real world without being indoctrinated with make believe and fairy tales. | Kabe |
| It is appalling that things have been allowed to run to this extreme. God help future generations. | David |
| Another example of the National Party's cowardice while trying to maintain power through the National Socialist Coaltion. | Hugh |
| Wake up, Kiwis. This is the price you must pay for apathy. | Mitch |
| Enough is enough, but unfortunately most of the uninformed apathetic voting people in N.Z don't give a dam & most will run a mile when you try to talk to them about whats going on in our apartheid country, you can not even talk to Maori about what happened in pre – European N.Z history without been called a racist & I guarantee that if this bill goes through our children will be fed a litany of lies & false truths about their imaginary Aotearoa paradise ( which name never existed until the 1890's ). | Allen |
| Add this to the cultural part of the nurses education where they nearly spend as much time on cultural aspects as actually learning how to nurse efficiently! | Helen |
| Such a rule is totally undemocratic and I will NOT vote for any Government which has such blatant racism in any of their policies. The two main parties are hell bent on staying in power by any means; one being to pander to Maori and Pacific Islanders to get their vote. Also the have a Minister for Auckland….what rubbish. Auckland Council should be the only governing body there. Far too much government time and money is being wasted on Maori and Auckland affairs. | Graeme |
| Maori arrive here much later the many others – from the middle east & far east. Yet NZ is now heading for a racist society; even though the number of Maori is small in comparison to others! | Neil |
| The last thing our children need now is being exposed to a totally false narrative about our Maori heritage & history against all our other equally valid heritage & history. | Cyril |
| Yet more apartheid. Who will stop this cultural Marxism? | Peter |
| If a student or their family wish to have their child brought up in the Maori 'fantasy' culture, let them enrol in a Te Reo based system. However the rest of us who want our children to succeed in a modern, science-based culture, let them be unemcumbered with a culture which is only relative to a particular part of our society, unless they wish to add this as an extra-curicular activity. We got rid of religous teaching except by choice, so why have we allowed Maoridom to dominate our eduction system? | William |
| This is not on lets use soon brain and deal with the right way. | Richard |
| No way Hose. | Peter |
| I have no problem with the teaching of maori culture in schools just in the same way any culture should be respected and understood, but this constant demaqnd that Maori are the only true first nation is dangerous and plain wrong. Locally we are being fed that the traditional owners of the land did this and that but they only arrived here on the Kapiti Coast in 1820. Hardly traditional owner! | john |
| We don't any maori language it's useless once you leave nz we speak English. We are not puppets $$ | William |
| the proponents of this idiocy should be shot. | Chris |
| All New Zealander's should be treated equally. Or are we a Race Based Society ? My Father came from Wales in 1922 but I am a Kiwi !!! | Ian |
| Simply moving towards apartheid. | John |
| Voluntary maybe, but not by compulsion. | Peter |
| This all smacks of Comrade Mao and the little red school book. Maybe this was too long ago before a lot of politicians were born!!? Sadly a lot of people will think it can not happen and will all sort out and common sense will prevail. I damn well hope so! | Tim |
| My daughter in law and my wife are teachers. I have observed first hand how much blatant, time wasting PC nonsense they have to put up with both while training and in school generally. Also teacher's union meetings are always peppered with PC Maori rubbish and "karakea" at every meeting. APARTHEID is thriving in NZ. | Geoff |
| Hell no. Not now, not ever! | Geoffrey |
| Vehemently! | Errol |
| Learn Maori if they want to but not forced on everyone. English is spoken and has been for a very long time. I do think it is good to learn about other culturals but we have to go forward not backwards. | Cherryl |
| One NZ | Mike |
| | |
| --- | --- |
| No, no and no! | Mary |
| What is this Country coming to, South Africa here we come, I find it hard that our Media are picking up on all this. | Geoff |
| Absolutely no. | Jan |
| I wonder what is going to come next? | Roger |
| Biculturalism as a term is insulting to all the races in NZ that are lumped into the category of the rest. This is a form on racism. | Bruno |
| At the primary school my grandchildren attend there are at least 46 different cultures represented. Biculturism is wrong. We need to accept all views provided those views are equally accepting of other views, and respect the laws of our country. | Ann |
| ….political brainwashing of all young New Zealanders is a crime against humanity and democracy ….get it sorted or this nation will be divided by a civil war one day..!!! | ChrisH |
| Teachers are there to give our young people the tools to survive in the World. Inward and backward indoctrination with lies and manipulations, made compulsory by law is very dangerous and will cause severe disturbance to our so called freedom of thought and action. | Neil |
| We are now a MULTI=cultural society. When do we stop this part-Maori privilege? Where is democracy in NZ? Equal rights for all ethnic groups should be the goal. | Tony |
| This is the natural progression from all the sweeteners and encouragement the National Party has given Maori. National seems hell bent on a separatist country! | Stuart |
| Crazy idea, if you are born in N Z , there should be no favouritism. | Terry |
| Emphatically not. No more Maori special treatment. | Roy |
| I find the prospect of cultural apartheid in New Zealand to be both abhorant and extremely scary, Considering my mixed Maori and European background. | Graeme |
| Stop the march to apartheid in NZ now. Dump this idea! | Jim |
| We are a multi-cultural Nation. We must live and trade in a multi-cultural world. Learning Chinese language and culture would be more important. We should be looking forward to the future, not trying to re-write history while looking in a foggy rear vision mirror! | Alan |
| This would be another (perhaps, the final) nail in the coffin of egalitarian democracy in New Zealand. There is a nexus of fiction surrounding this political correctness: in fact, there is no "Treaty partnership"; Maori are no more "tangata whenua" than anyone else; and the Treaty is not a founding document of this nation. What really galls me is the celebration of primitivism, and a rejection of modernity, exemplified by the "Maori culture" movement: they really do want to drag us back into the Dark Ages. Get over it, Maori, and your racist sympathisers: this is 2017! | Graham |
| Another example of the global demockeracy virus invading our country. Our long established democratic system is being eroded by elected representatives ignoring the views of those who elected them. These political selfies are fast eroding democracy in our country. Perhaps this is a replay of the decline and fall of ancient Rome. | Barry |
| This and all other quasi religous mumbo jumbo! | Colin |
| Education enters fantasy-land! I would suggest a pause and a re-reading of the Treaty. Where are there Maori today anyway? | Graham |
| Outrageous movement towards Maori seperatism and against Governor Hobson's principle of one people. These teachers would be better ascertaining that their students spoke and wrote adequate English. | Hylton |
| We are a multicultural society. One rule for all. | Gloria |
| A most interesting and very concerning read. Gramscian Marxism has permeated academia for many years – a subject all who follow this website should familiarise themselves with if I may suggest. If not already we have been incrementally brainwashed by this evil system – please wake up Kiwis – reds under the bed? The bed is red!! | Ross |
| We don't want apartheid in New Zealand. | Nicki |
| How can bi culturalism be seen as cultural competency in such a culturally diverse society as NZ. | Graeme |
| Politicising education is contrary to the concept embedded in the curriculum that "other views exist". Openness to our diversity as human beings and our right to hold these diverse views is fundamental to our intellectual progress. | Cliff |
| The reverse is the present and diversive in itself. | Mark |
| I won't have anothers language forced on me and im sure no one wants a language that is no use in the rest of the world. | Jim |
| Further subjugation to the yoke of tribalism. | Jack |
| Let those that want to learn it – English should be mandatory. | Collin |
| No, means NO. | Marg |
| As somebody who has graduated from a NZ teacher training institute, I can share with you that 'cultural competency' training has been part of the teaching programme for quite some time. You simply wouldn't believe the hoops that trainee teachers must jump through. After graduating, I knew that things would only get worse in our education system and so I scrapped my plan to become a high school teacher. I know of many others who are put off the idea of teaching because of the culture of our school system. | John |
| The browning up and dumbing down of our education system. | Allan |
| Cultural competency says who? | Paul |
| No. Anyone who does should be jailed for racist treason against the white majority.. | John |
| | |
| --- | --- |
| Absolutely not! This whole thing is appalling. How could National allow Maori activists to take over education like this. It's disgraceful. | Dan |
| You nailed it when you said that most people have no idea what's going on. This thing should be stopped before it's too late. | Andrew |
| No wonder people are quitting the teaching profession when they have to put up with all this cultural indoctrination. And no wonder education standards are falling. I can only hope that the Prime Minister steps in and stops the nonsense. | Mary |
| My God – how education has changed. It's totally politicised now. How appalling. | Larry |
| The sooner we find politicians prepared to stand up to the biculturalists and reverse all the race-based laws, the better. | Graham |