January 28, 2018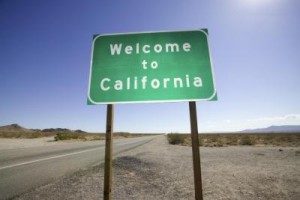 New governments often have a 'honeymoon' period. But the feel good factor associated with our new Prime Minister is different.
Jacinda Ardern is young and likeable. She smiles a lot. The recent announcement that she's about to become a mother is reinforcing the sense of goodwill that surrounds her.
She stepped into a big role at the last minute just before the election and, thanks to New Zealand First, has become our Prime Minister. It's a story that most people warm to, even if they don't agree with her ideology.
As a result, the relentless sniping from the media and commentators that the former government had to endure is nowhere to be seen with Labour – even interviewers asking tough questions do it in a respectful manner.
That was evident in the recent announcement by the Prime Minister that Labour is about to sign the Trans-Pacific Partnership Agreement.
While they vehemently opposed the deal when it was being promoted by National, they now support it, even though the changes – like re-naming it the new 'Comprehensive and Progressive Trans-Pacific Partnership' – appear largely cosmetic. Ironically, the exact wording of the agreement is still being kept secret, despite Labour railing against National for doing just that.
The fact that the street protesters, who so strongly opposed the TPP when National was promoting it, are nowhere to be seen raises questions about their legitimacy – whether their target was the message, or the messenger.
Without a doubt, political interests captured the TPP debate. Media reporting was largely about the protest, rather than the massive benefits that free trade deals bring to a country. Now there is no longer any political mileage in opposing the deal, Labour is accepting it. It's a shocking hypocrisy – but it's not the only case.
It's a similar story with immigration. Labour gained political traction over their opposition to the high levels of migration under National – promising to slash the numbers by 30,000 or more. But now they are in Government, they have quickly backtracked, knowing only too well the damage that would be caused to the economy if the supply of overseas workers was drastically cut.
And that's the problem with much media commentary these days. Instead of investigating the issues and presenting both sides of the debate, all too often it's the manipulated and politicised views of vested interest groups, that are using the issue for their own advancement, that gets regurgitated as 'news'.
It's a particular danger with welfare policy. Under the guise of 'compassion', the agenda is all too easily captured by vested interests promoting policies that will increase dependency on the State, rather than reducing it.
And it's not just in New Zealand where this is a problem, as this week's NZCPR Guest Commentator, Kerry Jackson, a fellow at the Pacific Research Institute in California, points out. In his article he explains why California has one of America's worst dependency traps, revealing that a major cause is compassionate-sounding policies that are making the problem worse:
"California has the highest poverty rate in the United States. With 12 percent of the American population, it is home to roughly one in three of the nation's welfare recipients.
"Given robust job growth in the state, the question arises as to why California has so many poor people, especially when the state's per-capita GDP increased roughly twice as much as the U.S. average over the five years ending in 2016. The generous spending, has not only failed to decrease poverty; it actually seems to have made it worse.
"In the late 1980s and early 1990s, some states – principally Wisconsin, Michigan, and Virginia – initiated welfare reform, as did the federal government under President Bill Clinton and the Republican Congress. The common thread of the reformed welfare programs was strong work requirements placed on aid recipients. These overhauls were widely recognized as a big success, as welfare rolls plummeted and millions of former aid recipients entered the workforce.
"The state and local bureaucracies that implement California's antipoverty programs, however, resisted pro-work reforms. In fact, California recipients of state aid receive a disproportionately large share of it in no-strings-attached cash disbursements. It's as if welfare reform passed California by, leaving a dependency trap in place.
"Self-interest in the social-services community may be at work here. As economist William A. Niskanen explained back in 1971, public agencies seek to maximize their budgets, through which they acquire increased power, status, and job security. In order to keep growing its budget, and hence its power, a welfare bureaucracy has an incentive to expand its 'customer' base – to ensure that the welfare rolls remain full and, ideally, growing."
And that's the problem in New Zealand. Many welfare agencies get funding based on the number of clients in dependency, instead of being rewarded for moving beneficiaries into work.
A work-related incentive would shift the focus from promoting financial handouts, to supporting good work habits, and overcoming barriers to employment – transport, child care, drug rehabilitation, and so on.
That's why President Clinton's welfare reforms were so successful in the US – they provided intensive support, not only to help beneficiaries into the workforce, but to stay there. Strong work requirements were pivotal.
So how does Labour's new welfare initiative targeting youth unemployment, that was announced last week, stack up?
Altogether, there are around 81,000 young people who are not in education, work or training. In their 2017 Budget, National allocated $50 million to help more than 5,000 into work, prioritising regions with the highest youth unemployment – Northland, the Hawke's Bay, the Eastern Bay of Plenty, and the East Coast.
At the time, former Labour leader Andrew Little condemned the scheme as a "half-hearted gimmick". Yet last week's policy will see $13 million helping 2,000 young people in Northland, the Hawke's Bay, the Eastern Bay of Plenty, and Gisborne. Employment Minister Willie Jackson says the funding will provide both 'pastoral support' for the young people and support for the employers.
However, the work for the dole scheme announced by the Regional Economic Development Minister Shane Jones just before Christmas, that was so strongly opposed by the unions, is nowhere to be seen.
The Minister had said he'd had enough of unemployed young people refusing to change their attitudes and lifestyles and get full-time jobs, so, to ensure they wouldn't be 'written-off' forever, he announced a 'Working for your Country' scheme to get unemployed youth 'off the couch and into employment'.
"The country doesn't want people sitting on the couch and not working when there are huge numbers of work opportunities available. There's scores of young hoods in gangs, God knows how they still get a benefit, and they're a menace. I'm not having it. They may not want the obligations of living in our country but they're about to learn when you work for our country life gets a whole lot better."
He outlined how Maori leaders in the Bay of Plenty are at their "wit's end" about what to do with the dozens of young men they send to work in the forestry sector who then "refuse to accept the terms or aren't willing to change lifestyle attitudes", such as drug testing.
Shane Jones said, "If you're in receipt of a benefit and not willing to change your lifestyle and get into work, then expect sanctions to be put on you."
He's right, of course. Welfare is a two-way street. If people want the Government's help, then they have to be prepared to do something in return. It's as simple as that.
But the problem is that's not what Labour thinks. Their plan is to reduce benefit sanctions, not increase them. That was the approach promoted by the Green Party's former co-leader Metiria Turei, who admitted welfare fraud to make her point: "The Green Party in Government will immediately remove all financial sanctions and obligations that treat beneficiaries as criminals and second-class citizens."
Removing sanctions, and increasing the incomes families on welfare will receive – when the initiatives to replace National's tax cuts come into force on 1 July, will make it harder for able-bodied beneficiaries to move into work. Those changes include increases to Working for Families, a new $3,000 a year baby bonus, paid-parental leave increases, a new Winter Energy Payment for beneficiaries and superannuitants, and Accommodation Supplement increases.
Other changes planned by Labour will deliberately make it even more difficult for those who are young and vulnerable to find jobs.
The 'starting out' wage rate for new young workers, which sets their wage at 80 percent of an adult wage for six months – in acknowledgement of the fact that it often takes time for young people to settle into a new job and perform at an 'adult' level – will be scrapped. As a result, many businesses will simply choose adult workers instead of giving young people a go.
The axing of the 90 day trial period for businesses with more than 20 staff, which employ 70 percent of New Zealand workers, means that fewer employers will take a chance on younger people – particularly those with no qualifications or experience.
Lifting the minimum wage to $20 by 2021, with the first increase from $15.75 an hour to $16.50 taking effect on 1 April, will have a disastrous impact on low productivity workers – including young people, those without skills, the long-term unemployed, and former prisoners.
In fact, the Ministry for Business, Innovation and Employment, which has reviewed the impact of a $20 minimum wage found that over 60,000 jobs could be lost, that economy-wide wages could increase by over $2 billion, and that the cost to the Government alone would be in excess of $500 million.
Once Labour fulfils its promise to the unions to enact Equal Pay legislation and introduce Fair Pay Agreements there will be further wage cost increases.
Overall, Labour' policies show the party is more committed to their union affiliates, than to helping the country's most vulnerable beneficiaries find work. Their actions will deepen the dependency trap and effectively condemn hundreds of thousands of able-bodied beneficiaries to a life on welfare.
By putting union demands ahead of the country's economic wellbeing, Labour is vulnerable to the same sort of winter of discontent that faced Helen Clark's government in the early 2000s.
Already surveys are showing that business confidence is plummeting to levels not seen since the global financial crisis. The agricultural sector, which is battling low returns, droughts, costly new water regulations, and the huge expense of becoming the only food production sector in the world to be penalised through an emissions trading scheme, is the most pessimistic.
Labour does not appear to understand that the very best way to help young people and the unemployed into jobs is a strong and vibrant economy, coupled with a welfare system that has at its core the expectation that everyone who is able-bodied and of working age should be self-sufficient and independent of the State.
Indeed, if the coalition government was serious about boosting job growth, they should adopt New Zealand First's election promise of company tax cuts. US President Donald Trump is showing just what a powerful incentive this can be. His reduction of company tax from 35 percent – one of the highest rates in the world – to 21 percent is creating an explosion of new jobs and economic growth in America.
With New Zealand now having one of the top company tax rates in the world, it is increasingly difficult for Kiwi businesses to compete overseas – especially when the costs of transporting products to markets, is factored in.
So, while President Trump is putting America first, at this stage, Prime Minister Ardern is putting the unions first.
But it's not too late. If she really wants to put New Zealand first, she should help the most vulnerable in society by doing two things: firstly, create "an explosion of new jobs and economic growth" by lowering company tax rates; and secondly, ensure the welfare system is incentivising work, not "couch sitting".
THIS WEEK'S POLL ASKS:
Are you optimistic or pessimistic about the future of our economy under the policy agenda proposed by the Labour-led Government?

*Poll comments are posted below.
*All NZCPR poll results can be seen in the Archive.

THIS WEEK'S POLL COMMENTS
| | |
| --- | --- |
| What we have been left with is a bunch of naive politicians who want to stamp their mark on NZ. They appear to have no dea what to do , and are calling for reports from even summer public servants to set their policy. We males will be hounded by female policies where they wish to show that males are inferior to females. Such policies will by detrimental to all NZ ers. Watch out for racist policies to be implemented putting the white man at the bottom of the heap. | Allan |
| A disaster waiting to happen … just wait and see. | Paul |
| Down hill, all the way | Alan |
| They always give to the parasites . | Simon |
| But it's always the same, & now the Greens are in the mix too!!! | David |
| You aint seen nothing yet! | Bob |
| Journalism is DEAD in NZ and the media are left-lurching – all their overseas information is from the 'Destroy Trump Media' in the USA. I do not warm to the 'communist tooth fairy' masquerading as PM. Billions of women have done what she is expecting to do under much worst conditions than her $500,000 yearly household budget. | Monica |
| Too many naive politicians. | Brian |
| Our new Government will be good for NZ. Billy English held the country back over the last 9 years.. | Clive |
| Under Labour Governance New Zealand's debt has always piled high. Yet, through the difficulties, those who want to work will always be employed. | George |
| Despite having a larger than expected surplus, the Labour Government is following its usual course of spraying huge subsidies around on useless schemes that won't work and will not progress towards full employment or prosperity and the continuation of the increasing volume of gimme, gimme, from the elite Maoris who never pass their ill gotten gains on to their needy poor will only serve to bankrupt the country within their term of government. | Chris |
| The dead hand of socialism promoted by labour and its union masters portends a period of declining prosperity and job creation | Irvine |
| Labour is too soft with respect to maoris | Gerard |
| The country will be financially broke again , at the latest … by 2020 | Roy |
| We will be digging a hole and will be in deficit by the end of the tree years. | Gregor |
| Sorry, people. You have been conned. | Mitch |
| Things are currently going back to the 1950/60 era when the Unions held sway. We need Sane Jone's ideas to come through! | Ted |
| Every chance of them doing so much damage so quickly that they lose the next election. | Peter |
| And this could be just the thin edge of the wedge for such policies from this government | Laurie |
| The globalist agenda of Socialist politicians through-out the world, is to ensure a large proportion of the population is dependant on the state for survival {WELFARE jobs for, BUREOCRATS who control our lives etc}. National did very little to change this. The lefty Labour & friends bunch, that we have in charge now, will make things MUCH WORSE., | A.G.R. |
| Labour = Unions = Strikes | Fiona |
| Shane Jones was Right youth should work for their dole & give back after all their money comes from TAXPAYERS. | Cindy |
| Bye, bye NZ | Steve |
| Optimistic but with reservations the whole kaboosh could turn sour if the nasty unions have any power | James |
| The current Government came into a strong economy, but they will soon bring it down with their Socialist policies. | Gifford |
| Communisim has not surved the world well.. | Rosemary |
| The country will not know the repercussions of this governments policies for at least 18 months, by then it may well have disintergrated, heres hoping. | Robert |
| Sadly, the wrong signals are being sent out. Unemployment is an accepted way of life now. Working is optional. NZ companies are being penalised with high tax rates and won't be able to afford raising employment figures. I'm no economist; but what doesn't the Labour Party get?! | Sarah |
| I am sorry but I cannot trust anyone who in recent times referred to others as "Comrades"nor do I trust the Greens and their loony ideas. National won the election but was sold down the river by minorities — so much for MMP one of the worst decisions we ever made — it is NOT democratic despite what we are told. Do NOT trust any of them. | Alan |
| | |
| --- | --- |
| Opposition to this government seems totally futile. | Lee |
| Unless able bodied and willing people can get into the workforce at a hourly rate that the economy can afford and gives the worker an acceptable starting return for their labour and so the opportunity to improve him or herself , where can they go? Remain on welfare?! | Pieter |
| Where is all the money going to come from to fulfill all of Labour promises. | Jenny |
| It is race to bottom with the current lot in Government who appear to have little in the way of educational requirement for the job. Creating a nation of dependency is all about power and control and not about growing a healthy resilient nation. | Sam |
| Great article Muriel. Thank heavens that someone is not governed by a socialised agenda and is telling it like it is. This mob are way left of Untey Helen and that is saying something but it must seem like Christmas to the unions. How long will it take this mob to totally wreck the economy? | Ronmac |
| Labour is simply vote-buying. | Peter |
| We are going back to the 1970's | Mike |
| Giving way to Unions | Jim |
| I am just glad we are no longer in business. Our employment contract was the best thing to happen to our country. It will not encourage new businesses. | Sonia |
| The cult of celebrity that is being created around our "young and attractive" PM, and the hysteria surrounding her baby, are designed to obscure the fact that they have no idea how to govern. Please, for the future good of our country, do not be taken in by it again. | TOBY |
| I have never seen our Country flourish under a Communist regime!!!' | Ian |
| Money will not fix any problems at all. Benefit and welfare recipients must give something back. Part time work. Street cleaning Etc> | Wayne |
| The policies of this government are taking the country back at least 20 years | Tom |
| Good old MMP eh! | David |
| No union ever made a country more wealthy | Barry |
| I am totally against the system of welfare dependency which supports union officials and socialistic politicians. | Al |
| As a superannuitant I am disturbed at the possibility of a cut in super occurring shortly. | John |
| Having become homeless jobless under National, I'm hopeful Labur will look after the people. | Mertle |
| It will nosedive on them when all the goodies start to kick in. | Murray |
| Very Pessimistic. Any Union led Government will only spell disaster, history will repeat itself with Labour. Let people work for the dole. Get them off the couch !! | Ross |
| These new laws which give unions more power in the work force and the increase in the mininum wage will reduce employers incentive to employee the young with no work experience and therefore improve and pay existing staff more.The nz economy is in for a big shock and our living standards will be effected.This current government is under threat. | Ken |
| They will be very lucky if they see out the next 3 years. | Bruce |
| If the Unions don't get it, then the Maoris will. What future is there in New Zealand? | Maurice |
| Your letter clearly shows where we should bo going & not subject to union directives | Michael |
| It's Labor what else can you expect from such an inward looking crowd. What happened to Winston and work for the Dole!! | Dave |
| Labours idealology of spend first and then overtax and borrow to pay for their policies will cause an economic imbalance ta will ultmately cause the economy to implode. An incoming National gocernment will have a disasterous mess to unravel. Don't we ever learn? | Ray |
| As Labour's policies are implemented the economy will collapse and widespread civil unrest will occur. | John |
| Most people I talk to including maori are very pessimistic about the govt. | Chris |
| I do not trust any of the leaders of the coalition govt many of which are list mps! | Cyril |
| When will the media remind the" joint chiefs of staff" of the election promises. Obvious the policies had never been thought through and they just winged it and most left thinking people fell for it. Time will tell, | Barry |
| The existing Labour Government is leading NZ to economic disaster. The backbone of our economy is the small / medium sized businesses – employing young people. Government cannot dictate to businesses how they should be run ! | Pierre |
| Obviously the Labourites are very slow learners. The old Asian proverb comes to mind: When the had stops working the mouth stops eating. Labour is in complete opposition to progress and economic success. | Paul |
| Miss butterfly's government is not even on the right continuum, let alone having policies that will benefit New Zealand in the long term. | Peter |
| I expect out of control price rises and steadily increasing interest rates. | pdm |
| MMP and liberalisation is the breeding ground for misgovernment. | Robert |
| The country is in a backward trend – Good management does not need Unions, who are inward thinking, archaic, strangle the economy and cripple the country's workforce. | Robyn |
| wait and see | Dave |
| Labour should not be in Government in the first place. Peters needs to be permanently removed, he did not even keep his seat. The only thing Labour has ever done well is spend other people's money and consistently badly. I fear for the future. Deeper in debt and more dead beats on the streets. We have experienced it so many times before I am astounded that the electorate is so willfully stupid. Aderne is so green she could be stuck into the ground and grown. The media need to do their job. | Charles |
| Back to the future. Same old tired policies. The Lefties remain stuck in the past. | Ed |
| The hypocrisy of this illegal, un-elected coalition of losers is extraordinary! And with a totally incompetent Minister of Finance how could anyone be optomistic | Tony |
| All forms of socialism are a burden on the taxpayer. Taxes and regulations stifle incentive to produce. The economy will retract that I can promise you. | Don |
| If the sensible options are taken re Taxes and getting those on Benefits who are able bodied in to work or work for the Benefit Schemes | Laurel |
| It is hard to comprehend why our government is so hell bent on penalising our primary industries that are the cornerstone of our economy – all in the name of making climate control the "anti-nuclear campaign" of the 21st century. Their Canute like approach to the matter seems to blind them to what they are doing to our economy. As to their "benevolent" approach to persons on welfare fails to teach responsibility – those in the workforce who are funding their "benevolence" face all sorts of disciplines in their workplace which they must adhere to if they are retain their position. Surely beneficiaries should also face disciplines if they are to receive their payments. Surely it is not punitive to ask them to maintain themselves in a work-ready condition, including not being drug and alcohol impaired. I believe that the take and spend welfare policies and the artificial charging of our primary industries is suppressing our economy not growing it. | Michael |
| Too much pandering to the welfare state. We needed change so hopefully this is a wakeup call to the staid National Party. | Peter |
| These left wing idiots never learn. Inteligent people admit when they have made a mistake and work to rectify it. | Max |
| These guys have little ability in running a country Just a further social welfare gravy train for the countries lazy bludgers on hard working tax payers | Kevin |
| About 65% of the population didnt vote for labour and they got in. 5-6% of people voted for NZ First and the greens and they got in. Whats wrong with MMP – see above | Steve |
| I NO faith in this coalition government. Just want them gone… | Carl |
| It will all be completely shadowed by the forthcoming glaciation and mass World starvation. TPP will be short lived and ridiculous and profound disadvantaging mistake. That should be very interesting and not religious nor MSM lies but scientific first hand fact…..enjoy. At least jacinda hasn't given more money to the Clinton Foundation….? or has she. ……… | zoran |
| I VOTED AGAINST MMP LIST MP'S HAVE TOO MUCH INFLUENCE WE SHOULD HAVE HAD AMALGAMATION IN HAWKES BAY | PETER |
| Face it – thanks to clown Peters, we now live in a communist country. | John |
| The current government hasn't a clue regarding economics. I object to my tax cuts being used in non-productive areas. The tax cuts proposed by the previous government would have helped my financial burden but now it has got worse. | Kevin |
| Down the slippery road we go again ! More debt and more unemployment. Labour were for a flag change until they lost that Election & now TPP is the same. Against it in opposition but now about to sign it ! | Andrew |
| The "Interest Groups" and others who continue to demand more government funding et-al seem to believe money comes from a special money tree when in fact it comes from the NZ tax payers who get up each morning and go to work to earn it and pay taxes only for our stupid government to dole it out to those in our society who have never worked or have no desire to work. No wonder we have problems in our society. | Derek |
| She will become known as the worst PM in our history, and that takes some doing. NZ will be returned to the stoneage with maori becoming the masters of NZ and all things non-maori will be burned and ridiculed. I suspect 85% of the population will be forced to wear a white star on our clothing. Bye bye democracy, I never really got to know you. | Derejk |
| It doesn't bode well I think. | Andrew |
| Equal sharing of miseries B/S | Rob |
| These stupid idiots are making it easier to just sit on your bum and get a bigger "pay" so you don't have to do anything to help your self If Messrs Savage Nordmeyer, Davidson. McMillan Fraser and Nash the original architects of the welfare system in the 1930's came back now they would appalled by what has been done to their welfare scheme. | Colin |
| Need an early General Election to save us | Catherine |
| The usual grand give away ideas without thought about where the money is coming fron. Out of thin air1 | Alan |
| | |
| --- | --- |
| Very pessimistic. I am now pleased that my grandchildren have American passports; something that wasn't I'm important to me this time last year. | Bob |
| Labour will wreck the NZ econoomy. No if's, no buts. I am pleased, that I no longer live in NZ and won't be there to witness it first hand. I do feel sorry for my NZ friends and family, though… | John |
| Labour have never been good managing the economy and their inability to manage our money is even worse | Graeme |
| It was always going to be a backward step, this coalition Government. But the new regulations and changes being made are making things worse for everyone, long term! | Hugh |
| How many Labour MP's Have ever run their own business. Hardly any I bet. | Clyde |
| Arden and co haven't a clue how to run a successful country. It seems all she wants to do is get to another photo shoot with a look at me attitude | Mike |
| They have to stop Bringing in refugees and and the Wrong Type of immigrants . | Mike |
| Nine years in opposition and they have few policies decided. As a group they seem incredibly incompetent in almost every way and stuble from one half baked policy to another. | Roger |
| Talk is cheap and the Labourites just keep right on talking | Warren |
| For many decades governments in this country have introduced policies that have been tried and rejected by other countries. When will they get it right? | Dennis |
| I have little faith in the Government which is likely to listen to an outmoded union movement which looks back at its history instead of looking to the future. | Allan |
| Comrade Ardern and her cronies will definitely reduce NZ's economic competitiveness in the world. | Geoff |
| Typical Labour ideology | Alan |
| The right path should be as plain as the nose on your face | Bill |
| Labour is living in a cloud-cuckoo land! | Bruce |
| and I deserve to be. I voted Winston so it serves me right! Thought he may keep National honest..sorry make them honest | Bruce |
| All too often, those who are ideologically driven, tend to be devoid of reality! | Scott |
| With Peters in Charge only bad things will be the order of the day in NZ he is toxic,as well as his coalition nPartners,in nfact the whole deal ia an abomination. | Tony |
| ….tax is legalised thief….let the wheels of commerce power into Top Gear. Less tax more acceleration. For every action there is an equal and opposite reaction….E=MC '2' | ChrisH |
| Labour is another neoliberal government | stj |
| Politics be dammed, the right people to run the country are forced to watch it flounder on the ill thought out policy and promises of those in charge | John |
| The best thing a government can do for businesses is to promote a culture which encourages growth and innovation. Lifting the minimum wage is counter-productive as it increases business costs, whereas reducing company tax such as America has done increases productivity. Benefits should be designed to help people help themselves and encouraging them to become useful members of society, Willy Jackson endeavoured to do, but was obviously ignored. | Laurence |
| | |
| History has shown that economies that are union-led go backwards and business responds by retrenching their labour force. We are going to see an increase in welfare dependency as a result of the Labour policies. As a business owner I will limit the number of employees we take on this season. | Kerry |
| Labour depends for it's voters, on keeping people dependent on Government handouts. If folks are independent the Government loses it's power to control. It is so obvious that what President Donald Trump is demonstrating with his policies, is that which makes economic sense. I will never understand how seemingly intelligent people in our Government, implement anti-business policies that favour indolence and anti social attitudes, can seriously suggest that they have the countries best interests at heart. The union backed policies that are being introduced by this Labour Government are socialist at their very core and will further destroy the New Zealand lifestyle and attitude of freedom, enterprise and personal responsibility that creates a healthy society. Our society gets socially and mentally sicker and sicker with every passing year. Every employer in the country must now surely be joining the ranks of the mentally distressed. | Dianna |
| I think that all the good work that has been done over the last few years will be eroded and any half brained schemes will be backed. | Bill |
| We are doomed | Geoff |
| Very pessimistic, weather it is the national socialists or the labour socialists. | Mike |
| We are going down the gurgler | Andrew |
| Back to the bad old days of union control. Voters on the left must have short memories of how bad it was. | Charlie |
| Such a miss informed leader we have probably for the next 6 to 9 years as the cycle seems to go in this country.A large number of Young people already have very poor work ethics.Mum does everything for them,so the thought of work is rejected so fast that even cooking them selves a meal or keeping their abode tidy is a major hurdle. | Carl |
| Communist Prime Minister | Cutty |
| | |
| --- | --- |
| Our economy is being more and more fractured and undermined by this government as unionist and socialist agendas infiltrate businesses and society. | Stuart |
| When there are no real incentives to work because the benefits are an easy cop-out, why would you work. Apart from the totally unemployable, the unemployed just do not care about anyone else but themselves. They appear to have no integrity, no will to work, but that may be the drug issue. I believe we have a full on socialist government so therefor things can only get worse, it will be the hard working keeping the downright lazy…but what's new. The two options mentioned to get this country back on track would be a great start…but it won't happen. | Audrey |
| Really, I've got mixed feelings | Beryl |
| Pessimistic from someone in the residential housing construction sector. Hopefully this is a tidal Govt, in this election and out the next! | Toni |
| The labour led loser government will cause major damage to the New Zealand economy, and a large disservice the people in the country. Finally someone in the White House doing the right thing for the US economy, and all the fake media and its supporters want to do is pull him down. New Zealand leader, a pregnant little comrade girl. How "progressive". What a joke! Bill's lot isn't perfect, but I believe the New Zealand economy was put first, don't you think? | Neil |
| Economies always pick up under labour with their spending, before sending the country into recession with the longer term effect of their policies. | Willy |
| One definition of insanity is to keep doing the same thing, even when it doesn't work. Labour is so wedded to its ideology of handouts and welfare dependency, despite the patent failure of this strategy, that it truly could be called an insane political stance. Of course, the sub-text is that the more people there are who are dependent on the state, then the greater is the voter strength for the party that keeps them that way. Labour is the party for the indolent, passive, apathetic parasites amongst us. | Graham |
| Too much "aid" given to Maori who clearly want a free ride without working | Kevin |
| What's new with Labour,Let the free emigrants in to destroy every thing? | Ian |
| It is criminal to allow young people to receive a benefit. If they want to work it should be encouraged, dont want to work, benefit cut. Turn to crime to support themselves, pay the penalty. | sue |
| Labour/NZfirst/Greens have been in Opposition so long, they really only know how to "oppose." There's almost total absence of business experience or even awareness among them, and virtually all of their policies are ideologically based, or knee-jerked anti-reactions. We haven't much to look forward to. | Jim |
| Unless you are a priviledged corporation – sorry "charity" the future economic outlook is pretty bleak. Thank God I am no longer an employer. | Andrew |
| They're idiots – doing things they promised to get elected – but not knowing the consequences of their actions. Totally inexperienced. | Simon |
| You go on about the benefits of the new TPPA, but it will take away jobs as products flood into NZ. Corporate rape. | Sheena |
| The world is going to hell on a metric bicycle. The Labour party doesn't have a clue. | Kerry |
| Socialism sucks and this new government of ignoramuses sucks even worse | Richard |
| It's a joke | Peter |
| | |
| --- | --- |
| Very pessimistic. Labour is committed to having the unions control business. What a disaster that will be. | Andrew |
| It is appalling to watch such a blatant payback to the unions. Surely it borders on corruption – they give big donations and in return get massive legislative change. | Neville |
| I feel terribly pessimistic about the future. It wouldn't surprise me to see the economy turn down given all of the interference that Labour has got planned. And then the unions will interfere. It's dreadful. | Dianna |
| The world economy seems quite buoyant, so it's hard to be too pessimistic. | Keith |
| I hope the business sector will fight back against union changes. A winter of discontent is probably needed to force Labour to pull back. | Clive |