June 14, 2015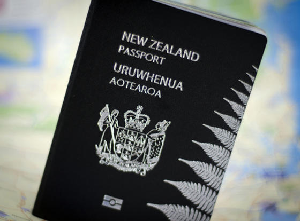 Last Thursday, the Governor of the Reserve Bank Graeme Wheeler lowered the Official Cash Rate by 25 base points from 3.5 percent to 3.25 percent. With New Zealand's inflation rate running close to zero, factors influencing his decision included a 55 percent decline in the oil price from June last year, and a 55 percent drop in dairy prices.
While he expects the resulting interest rate drop and exchange rate decline will help to cushion the dairy sector and provincial New Zealand to some extent, concerns have been raised that the lower cost of borrowing may drive up demand for housing in the already over-heated Auckland property market.
Auckland's problems are the result of the demand for housing outstripping supply. It is a massive market failure caused, to a large extent, by councils adopting radical environmentally-driven land use restrictions to prevent urban sprawl. This has resulted in the amount of land being released for housing development being insufficient to keep up with population growth.
The Housing Minister Nick Smith also blames the Resource Management Act, saying it has added as much as $30 billion to the cost of building new homes, and stopped as many as 40,000 houses being built over the past decade.
With lending on housing making up around half of all bank lending in this country, and with a home being a family's single largest asset, the Reserve Bank has identified the housing market as a potential risk to New Zealand's financial stability.
Record levels of net migration, caused by fewer Kiwis leaving the country and more returning home – as economic conditions in New Zealand outstrip those in Australia – have led the Reserve Bank and the Government to become increasingly concerned that the growing demand for housing in Auckland could destabilise the economy. As a result, they have introduced a number of major policy changes.
The Bank has singled out property investors as an 'asset class' that have a higher risk of default than owner-occupiers in the event of a market correction. They are therefore requiring banks to hold more capital against property investor loans. This move could potentially result in higher interest rates for higher risk investors.
Borrowers with less than 20 percent deposit for the purchase of a residential property have also been deemed to be high-risk, and as a result, banks have been required to restrict their lending to these high Loan-to-Value Ratio (LVR) borrowers to no more than 10 percent of the dollar value of all new residential mortgage lending – except for loans on new housing.
However, in recognition of the fact that housing markets outside of Auckland are lacklustre, the Reserve Bank is now lifting LVR restrictions in those areas from 10 to 15 percent – while leaving the rate at 10 percent for Auckland.
Furthermore, "to improve the resilience of the banking system to a potential downturn in the Auckland housing market", from October, new LVR limits on lending to property investors in the Auckland Council area will be introduced. This will require borrowers to have at least a 30 percent deposit on a new residential property.
The Government has also introduced new measures to dampen Auckland's housing market. They have tightened up the 'intention' test, so that any gain from a residential property sale – apart from a family home – within two years of purchase, will be taxable as income at the taxpayer's marginal rate.
New rules around foreign purchasers have also been introduced whereby non-resident property investors will be required to open a New Zealand bank account, acquire an IRD number, and provide passport and home country tax details. Where international data sharing arrangements apply, these changes are expected to expose investors to scrutiny by taxation authorities in their home countries. The changes will also force non-residents to comply with the requirements of the Anti-money Laundering and Countering Financing of Terrorism Act, which came into effect in 2013.
These measures, when combined with the fast-tracking of house building that is currently being undertaken by the Government and the Auckland Council, to deliver thousands of new homes into the market over the next few years, are expected to substantially reduce the pressure on the Auckland property market.
Market corrections are notoriously difficult at the best of times, and the unintended consequences can be significant. In Auckland's case, if the new restrictions prove to be too onerous, there is a risk that the city could be left with an oversupply of housing and declining property values.
Last week also saw the release of the OECD's biannual report on New Zealand. Essentially, while it found that our economy was faring much better than most other OECD countries, it also highlighted a number of challenges.
One of the factors identified as contributing, not only to our strong economic growth, but also to Auckland housing crisis, is immigration.
New Zealand's well documented "brain drain", which is responsible for up to a million New Zealanders living abroad, has been offset to a large degree by immigration over the years. The OECD points out that the present high level of net migration has increased the strength of the labour market, adding to the economy's productive capacity and reducing wage pressure.
The report found that while skilled migrants often find their employment prospects fall below expectations when they first arrive, within ten years any differentials with locals are usually insignificant. As a result, the OECD recommends that ensuring migrants speak English well is the best way to improve this situation – by increasing the weighting given to English language proficiency in the selection process.
The report also outlines the success of the Canterbury Skills and Employment Hub, which is focussed on speeding up labour market matching for semi-skilled and unskilled jobs. It operates by ensuring New Zealand jobseekers, including beneficiaries, are first matched with employers, before migrant workers can be considered. Only if no suitable New Zealander or permanent resident is identified, can a migrant be hired. The OECD recommends that the scheme should be used all around the country.
Immigration plays a key role in maintaining the stability of our labour market, but the rates are high by OECD standards, because of the large number of Kiwis who usually leave the country each year.
This week's NZCPR Guest Commentator, Dr Roger Bowden, formerly of Victoria University's School of Economics and Finance, points out that while there are clear positive gains from immigration, there are also significant downsides:
"The economic gains from immigration have been well documented. Properly regulated, it augments the nation's human capital. If we get it right, the immigrants can be a source of financial capital.  Immigration is a terrific economic stimulus in itself; right now it is helping NZ ride out our own commodity price downturn. And let's not forget the education industry, large slices of which are bottom feeding off South East Asian students. A cynical view, not too far from the truth, is that we're not selling the quality of our education so much as the right to look for a job here afterwards, get residence; and bring Mum and Dad over as permanent residents as well, something you can't do in most other countries.
"But there are downsides to immigration. Local resentment from being locked out of the Auckland housing market by high prices, some of it fuelled, directly or indirectly, by endemic South East Asian corruption. And as an 'oldie whose taxes, and the hard work of my forebears, have helped to pay for our infrastructure, it grates a bit to a have wealthy immigrants enjoy it all scot free. And then there's the exposure to criminal activity from poor screening, including circumventable investment qualification regimes."
From time to time the criminal activities of immigrants hit the headlines, but few could be worse than the case of Van Thanh Tran, who was on the unemployment benefit from immigrating to New Zealand in 1993 until 2012. According to the Herald, Mt Tran was one of six high rollers at SkyCity casino under surveillance by the Police. Operation Ghost targeted an organised crime syndicate smuggling large shipments of pseudoephedrine from China into Auckland. Mr Tran was the 'boss'. SkyCity records show that over the years, the amount of money won and lost was $67 million.
The fact that Mr Tan was able to remain on an unemployment benefit for almost 20 years raises serious questions about how well migrants are monitored once they arrive in New Zealand.
In the UK, not only are welfare payments to migrants restricted until they have lived in the country for four years, but if they haven't found a job within six months, they are required to leave.
With immigration being an issue of huge concern in Britain, where foreign workers flood into the country under the European Union open doors policy, taking jobs from locals, newly re-elected Prime Minister David Cameron has pledged major change.
First and foremost will be a crackdown on illegal immigrants. Illegal working will become a criminal offence, which means employers hiring illegal immigrants will be breaking the law. Landlords will be asked to check whether their tenants are illegal immigrants, and if they are the process for evicting them will be fast-tracked. Banks will be required to close down accounts held by illegal immigrants. And the "deport first, appeal later" rule that is already used for foreign criminals will be applied to illegal immigrants as well.
According to figures provided by our Immigration Minister Michael Woodhouse, while New Zealand had more than 14,000 illegal immigrants in 2013, only 757 people had been deported in 2012.
David Cameron is also committed to reducing the demand for skilled immigrants in the UK through better training of locals:  "For too long we've had a shortage of workers in certain roles. Engineers, nurses, teachers, chefs – we haven't had enough Brits trained in these areas and companies have had to fill the gaps with people from overseas. Some professions are on the Shortage Occupation List year after year and nothing is being done about it. So we will seek to limit the length of time professions can be classed as having shortages. Sectors that have become over-reliant on migrant workers will be encouraged to train Brits instead. What's more, we'll make it illegal for employment agencies to recruit solely from abroad without advertising those jobs in Britain and in English."
The fact that New Zealand's long-term skills shortage list includes chefs, database administrators, food technologists, surveyors, engineers, diesel mechanics, nurses, vets, physiotherapists, and social workers, does raise serious questions about how well our education sector is readying our young people for future careers in this country.
David Cameron is also planning severe penalties for employers who exploit foreign workers. Similar measures have just been introduced here. Under the new 2015 Immigration Amendment Act, any employer who is found to be exploiting temporary migrant workers will face a jail term of up to seven years and a fine up to $100,000. If such employers hold a residence visa, they will be liable for deportation if the offence was committed within 10 years of gaining residence.
Historically, immigration has filled skills gaps when Kiwis go to live abroad. While there will always be tensions when foreigners move to a new country, in time, most will adapt and become good citizens. However, the numbers have increased over recent years, and questions are now being asked as to whether we need to follow the UK's lead in cracking down on illegal immigrants and improving the training of New Zealanders to reduce the demand for skilled migrants.
THIS WEEK'S POLL ASKS:
Should there be better training for locals to reduce the demand for skilled migrants?

*Poll comments are posted below.
*All NZCPR poll results can be seen in the Archive.

THIS WEEK'S POLL COMMENTS
| | |
| --- | --- |
| I dont know where they get the skilled migrants from. All I see is taxi drivers, courier drivers, dairy and food shop operators, petrol station workers ETC all very low skilled work jobs that NZers could do . Then we have the rich ones that don't do any work other than go to Yum Char and the Casino and buy and sell properties at tax free gains and make no effort to learn English and form their own community. They all think they have died and gone to heaven . | Jock |
| But it all depends on what training & what is taught! It is pointless providing people with skills in arts & crafts, whilst neglecting the basics of maths, English & reading. | Dave |
| Re-introduce vocational guidance officers into high schools like we had in the 50's & 60's td find students that are seeking trades. Bring back University Entrance exams to select qualified students. | Noel |
| People like physiotherapists just go to Australia after training for better wages to pay off their student loans in a few years. | Monica |
| Yes there should and there should be a reduction in welfare payments once the training is completed and the trainee refuses to take a job that the training qualifies him for. | Ronmac |
| Kiwi's should be better trained. This would help bring the unemployment figure down while also giving kiwi's encouragement to go that little bit further. | John |
| | |
| --- | --- |
| Definitely – Secondary education should go back to – you must know what you want to do with your life after school, and take subjects accordingly. As we did back in the 50's and 60's. This allowing children to wander from subject to subject with no good reason should stop. You need correct high school passes in chosen path – before considering Varsity or Polytech. There would be no need for specialist immigrants. | Elayne |
| There is also the reality that many of NZ young people searching for employment are competing against immigrants. In Auckland there is a high percentage of young people unemployed and this is the region where most of "new" immigrants are residing? Does this make sense? The amount of illegal females is rising and many turn to prostitution. The brothels are full!!! Some are here as religious instructors!!! | Frederick |
| While saying we should do more to train people for jobs where there is a shortage of skilled workers we should also look carefully at the reasons for a shortage of workers in these particular tasks. One good one is that these occupations may be poorly rewarded for the work and qualifications involved. | Robin |
| Incentives for employers and re-introducing a significant apprentice scheme for kids to enter the workforce is needed. Focus on jobs that are needed rather than indulgent 'arts' courses is necessary. NZ is a poor country and cannot afford to spent money on 'soft' options. Significant tightening of immigration and opting out of international agreements on refugees is also imperative. | Charles |
| Although I know and get on well with new immigrants, we definitely need to train our own young to take responsible positions in this country. | Chris |
| Many of those currently unemployed will never cope with the training necessary to replace skilled immigrants so care is needed to ensure Employers are not frustrated with the unavailability of skilled people. | David |
| Fairly obvious, I would have thought. | Andy |
| It stuns me that this questions even needs to be asked. Our own people are not being given enough training and this should be our first criteria. | Diana |
| The Government of this country should ensure our young school leavers are receiving training in the areas where there are jobs shortages. | Tim |
| What sort of a nation promotes tertiary education and degrades skilled technical workers? We have lots of school leavers who are unemployed and unprepared to learn a trade. In the meantime we bring in skilled workers from elsewhere. It does not add up!!! | Peter |
| Of course it's stupid to not do it. | Rik |
| Yes – also alter our immigration policies to ensure that we get the skills that we actually need from migrants who will also be happy to become NZ'ers – not form their own little ghettos or try to turn us into the hell-holes they left behind. Some sort of ongoing monitoring system should also be put in place. I realise there is no quick answer to this but we need to start somewhere. | Scott |
| Close the gates on immigrants, get our young off their butts, and teach them to change a washer or lightbulb or do tradie jobs instead of so-called university degrees in careers we don't have openings for. A lot less students with debts, as tradies get paid while learning a trade and gives theses young folks a future. | Carolyn |
| I can't believe it hasn't been a priority. | Doug |
| The obvious ideal is to have as few Unemployed as possible, with huge Self worth benefits.I feel that immigration has Exploded lately especially in Auckland. In fact I'm beginning to feel that I am living in a foreign country when walking up Queen St. | Grant |
| The training is perfectly adequate as far as I know, but there aren't enough people wanting to do it. | Terry |
| No. Let there be an end to lies, deceit and treachery by maori activists in at least one area of society. | cecelia |
| Immigrants need to be monitored more. | David |
| Crazy, rubbish idea! | Gert |
| This is what the taxpayer expects. This is what the electors think they are getting. | Justin |
| When nz abolished the apprentice scheme it buggered the country and the polys still dont realise the damage done because all they think about is there selfs and hair straighting curlers. | Richard |
| Yes, and not before time. | Athol |
| But how do you get people to work? it seems that there are many who dont want to do anything. | Peter |
| | |
| --- | --- |
| People who have employment have much improved lives.  A job gives them purpose in life.We must give all our NZ residents all the incentive to obtain training and ensure they are not discruntaled when they see imag rants getting all the jobs. | Bryan |
| We really do need both sources. | Jim |
| Current expectations of younger people doesn't seem to be that high and schools need to reflect the quality of teaching that equips these people for the needs of the country. | Roger |
| Education is the answer and until we can arrive at "what`s New Zealand's ideal/economic population" there should be a 5 year moratorium on all form of entry (Which would bugger up the political parties donations.) for New Zealand. Do the economics on family numbers and encourage it. Remember the more people we have the more we have to produce and export. | Robert |
| Yes I agree but I think you should have phrased your question a bit differently. The Question should be : Should we have to make it an obligation for long term unemployment benefit recipients to seek and receive work in all fields where unskilled labour is required or otherwise loose their entitlement. We in NZ have now to deal with 3rd and 4th generation welfare recipients. This also means that we have allowed a volatile mix of attitudes with which these people live day by day and pass this attitude of entitlement on to their offspring. And there grows up another generation with an even worse attitude. The only cure is to throw all this PC crap out of the window and apply a heavy dose of education for these people. The core message of this education has to be and is basically a simple one. First: You are members of this society and therefore you have the duty and obligation to contribute to this society in order to claim any thing. Second: If you do not want to work you are to suffer the consequences. . This has to apply to all able bodied welfare recipients out there and no half pie excuses. What we desparately need is a fast change in policy or we will be in a hell of a mess before long.  The elected government has the obligation towards the wellbeing of our nation to remedy this economically and socially dangerous situation at once. In times where the general economic outlook is reasonably good it is possible to pump money into our welfare system as it is at the moment. But as soon as we have to deal with more serious economic times, this will become such a unsustainable burden on the budget that benefits have to be reduced or even withdrawn. And now figure how the recipients of these benefits will respond once they face the reality that there is no more holding out your hand and money comes by itself??That response will be ugly. I leave it to the reader to figure how this will end. | Michael |
| But first the "dole"mindset must be ruptured! | Neil |
| Yes there should be better training for locals. But in saying this once the locals have been train, they go for the bigger money over seas. Then in their late lifes they come back After 20 or 30 years away for the NZ way of life. But wait what tax have they in New Zealand very little if any. This is the down side and they want all that NZ can give them when they are back here. Help NZ first. | Robert |
| Should have been done years ago, but greed by employers for cheap workers and thus bigger profits has seen an underclass of unemployed generations and attendant problems.but this wont actually happen,imagine fletchers allowing something like this being allowed to affect their bottom line! | David |
| Look at who is driving tour buses. This is a low wage job topped up by kick-backs. An insider stated "WINZ needs to investigate that company". | Tony |
| BUT WHAT IS THE RELEVANCE OF THE MATHS QUESTION ASKED IN THIS POLE? | Shirley |
| Tradesmen from China, for example who set up their own construction company, and learn our rules about bukiding, are constructing whole streets of houses in eg the Rangitoto area, undercutting NZ builders. They bring in their own workerswho work for low, low wages ensuring their bosses reap the benefits of a fast turnover of house sales, and pocketing the maney saved by paying lower wages. Is there any way we can prevent them taking over the construction industry and ruining NZ builders? | John |
| We need to better use the people that we already have in Nz rather than bringing more in. | Gaire |
| For the unemployed it should be a case of if you don't train for a meaningful job there is no benefit. | Mike |
| Especially in the trades. | Des |
| Train our own people first. Unemployed, go and train. No social welfare benefits for immigrants. Make them pay for training. Be selective as to whom we let into our country. Don't like it here go back to where you came from at your own cost. Don't come here without sufficient funds. New Zealanders pay taxes for New Zealanders. Not to be wasted by paying for the poor me brigade. | Johan |
| Of course, where is the old apprentince training that was so succesufull, bring it back. | Geoff |
| | |
| --- | --- |
| Of course. It's a no-brainer. How can we as a country afford to pay perfectly able-bodied locals to sit around doing nothing for years on end? | Colin |
| Should do what uk is doing | Dave |
| Reintroduction of the old Trade Training scheme(apprenticeships) is vital to NZ, including Technical High Schools.. Jobs for kiwis is the way forward. | William |
| Of course, it's sad to see our young people unemployed while we bring in heaps of builders to work in Christchurch, for example. Each immigrant builder should be training a local. | Hilary |
| Our populace is being dumbed down due to teachings relating to cultural, social and treaty issues instead of practical subjects preparing our young for employment. | Alan |
| We are turning out too many young people with the wrong skills the I see though it will take 7 to 10 years to fix. | Les |
| Charity begins at home. Trade training has been killed off over the last 20 years with the obsession of university qualifications. University has gone from education to pure business! | Steven |
| This is so very obvious ! | Alex |
| There is plenty of training for locals. Trouble is we train youngsters to be lazy. Our school system our culture is you will be looked after from the cradle to the grave, so why work? | Ray |
| When available yes. | Anthony |
| Illegal immigrants should be deported first and then allowed to appeal – as in UK. They are a drain on our infrastructure. | George |
| I really think that this poll begs the real question that we should not sell housing stock to people who have not been living here for 20 years unless they were born in this country. the govt have signed us in to a trade deal with China that will destroy the housing stock and the farming industry and NZ's good international reputation by selling to Sth East Asia and anyone with money. Akl property mkt is propping up up our poor performance elsewhere. The country is not as financially strong as the govt pretends. We may be required to sign in to many bad deals when we borrow such large amounts of money to run the welfare state. we need a Vision for this country that is long term – we do not need short term thinking politicians that want to sell us out to make their figures look good for reelection. the question is "what kind of country do we want to have our children to live in in 30 years time?" Our immigration policy is overdue for a revamp unless we want to have all the problems that UK is struggling with and worse. Who is currently on the Immigration Board? that may be a good place to start. | Julie |
| | |
| --- | --- |
| Yes | Graeme |
| Training should be in jobs required not social service jobs. | Garry |
| We should be looking after our own people first and is in turn improve our economy. | Judith |
| Practical students should be encouraged by career officers towards technical training and apprenticeships, rather than acedemic University courses. | Monty |
| And make it less attractive to attend University where many are wasting time and energy. | David |
| New approaches and ideas should always be welcome in a vibrant, growing country and economy. However the development of home-grown innovation and education must have priority over the importation of the same. Despite the fact that a significant percentage of the people educated and trained will move offshore to better themselves, if a newly trained/educated person can see there are real opportunities to employ their newly acquired skills, the better the chance of retaining them. | Michael |
| Immigrants get in here too easily and cheaply and are not managaed ionce here. A NZ passport should be worth alot more | Tom |
| The more so called "skilled" migrants there are means fewer jobs for NZ locals. | Rog |
| The more that is done for people, the less they will do for themselves. The very fact that immigrants may take jobs from New Zealanders who lack skills, may well be the incentive required for these locals to seek the training that they need. | Peter |
| When I went to school, there were specific classes for metal working industries. | Rodney |
| Certainly we must up skill all people, no matter what job they are in at present. | Graeme |
| The locals go too easily on benefit's! It is a NZ culture that need's to be changed, they simply just don't want to work. Immigrants know the value of having a job. | Jon |
| ABSOLUTELY YES!! | Constance |
| For decades now we have put up with our universities enrolling students in "useless" degrees that offer little or no job prospects for the graduate especially in New Zealand. Maybe a push towards training courses for those careers that are undersupplied will help turn this around. After all it is the tax payer who stumps up with a large slice of the funding for education institutions and it is surely only reasonable that those positions currently being filled by immigrants should receive the most attention when it comes to future government funding. Why encourage the export of locals that find they are trained for careers that have little prospect of advancement in New Zealand? | Peter |
| No need for so many immigrants, skills are here learn them and apply then. | Ray |
| If we want to stop escalating property prices and increased rates to fund under-levied development burden on infrastructure the fix is simple. Close the doors to the asian flood!! | Brian |
| Definitely. We should be training NZers to fill those areas that have shortages before we take in skilled migrants. | Winifred |
| If our own could get better training they should also be oblidged to Stay in New Zealand for not less than 5 years before accepting another job in anotehr Country. We should NOT be handing out Welfare payments to all without checking on ones background and if this is done only genuine NZders Otheres entering N Z shoul dhave an amount of their own to keep them for at least 5 yrs to ascertain that they are genuine immigrants wantin gto make N Z home. Any Member of a any Immigrant family that comes her must be on good behaviour and should any member of that family in that time cause a problem however minir be deported and not allowed to return at the end of 5 years must take out Citizenship however if after this date any member of said fanily misbehaves in any way the whole family gets deported and loses their status and cannot return. | Marylin |
| Make it free – Southern Institute of Technology can do this so why not all the other trainers while there is a skills shortage? | Grant |
| There needs to be a shake up of apprenticeship training and benefit pay outs. Until there is incentives to learn trade skills the jobless line will not decrease. | Dennis |
| However, in some industries we can not get NZers interested. Farming is a great example where good training is available, but good people are not! | Sandra |
| All assistance should be given to New Zealanders to improve their lot. Perhaps unemployed could form groups to help each other to better themselves also. | Kevan |
| How many immigrant taxi drivers does Auckland airport need. | Colin |
| I have to say that previous Govt parties have to take the blame on the issue of NZ unskilled workers s as the incentive for employers to take on apprentances was dismal to say the least. Everyone today wants to be an IT technician and do not want to get their hands dirty. | Wayne |
| Much better idea. | Carolyn |
| Training locals must be a top priority. However there must be priorities set for training such as areas where real skills are needed and money not wasted on areas where skills are a low priority,or the demand for those skills are very limited. | Brian |
| All training and courses should be aimed at the positions where shortages occur and only at these positions. All other courses should be closed for a suitable levelling of period. | Tom |
| Our country is being ruined by introducing so many immigrants. Why don't we learn from the problems England is already facing? | Mary |
| There's to many free loading migrants in this country. | Mark |
| As a Marine Engineer in the 1950's sailing out of Liverpool Eng. where I gained 2nd & Chief Engineer Qualifications the Chief Examiner who had to approve your qualifications to sit the Exams commented "N.Z has the best apprentiship system in the world you will have no problems. Where is that system now! | Graeme |
| Of course, working locals are happy locals. | Chris |
| It would make sense to train locals rather than bringing migrants in, that need housing, more demand on infrastrcture, language, etc etc. | Noel |
| It goes without saying! | Graeme |
| It must be pretty obvious that if you train local people up to a higher skill level they can get off the dole or get a better paying job. I won't hold my breath while any government tries this in the future. | Colin |
| This would be the ultimate BUT we now have generations in a family who have never worked and do not always attend school to even receive a good education. Drugs also play a part,, employers need clear minds and a willingness to learn and remember not a murky mind.. | Elizabeth |
| We can't house locals how are we going to house 60,000 immigrants per year. Better to train locals. | Kevin |
| Of course there should. | Ralph |
| Most of my friends think Immigration causes long tem problems for NZ and should be curbed. It is up to the overpopulated countries to curb their population growth. It is not the responsibility of other countries to take their overpopulations. I do not vote for a government that encourages immigration. | Peter |
| | |
| --- | --- |
| 4 years after the ChCh earthquake we are still bringing in foreign builders and labourers. Good government planning. I don't think so. | Sean |
| A no brainer !!!! | Ian |
| Of course there should. Sadly thanks to the cradle to the grave welfare system, the work ethic of our fore-fathers has well & truly been lost forever. Ask any employer why they prefer foreign workers, & without exception, the answer will be, willingness to work. Imagine the now generation, when they leave school, after being bought up believing breakfast & lunch are free, while a parent at home has made no attempt to even butter a piece of toast. I admire particularly the Asian immigrants who come here & work hard. I despise the National branch of Labour, {that's what we have now} who allow the free ride system to continue.. | Allan |
| Would have thought that this one was obvious! Bring back and formalise all trade apprenticeships and re-skill our population. We used to have these skills but sadly flogged them off with our manufacturing infrastructure. Let's get back to being self-sufficient Kiwis again! | Charles |
| There would have to be new incentives to get people to train in the desired industries/trades/professions. Perhaps the part-payment of training fees in return for a bond of a nominated number of years using those acquired skills in New Zealand. The government has to show some imagination which, at present, it seems to sadly lack. | Graham |
| It's not so much the training that's the issue, it's the wages here. You can get much more pay and see the world abroad in these roles than here. | Blair |
| No company should be able to import workers unless they have an active training programme for locals. | Gary |
| More on the job training as well this will get more people into jobs. | Cherryl |
| Definitely. I live in a fruit and vegetable growing area and I see many migrants working in the fields. Why can't our dole bludgers do this work as it is not markedly skilled and any training needed should be very easy? Admittedly it is seasonal work but gaining a work ethic should be beneficial as well and aspire the worker to seek other work hopefully. | Helen |
| Yes we should train our own people and we should stop the dumbing down of standards in both trade and university qualifications. My experience with skilled immigrants is in many cases that their skill standards are less than satisfactory. | Peter |
| When will real New Zealanders wake up to the real fact that we ignore the reality of a certain class just not or never has participated in a working life. | Lance |
| Firstly, this is a reflection on the education system and the namby pamby attitudes of those at the helm. Eg: NCEA in subjects of doubtful value or applications. Secondly, some Kiwis are reluctant to take some categories of jobs such as fruit-picking because of the pay levels. Labour agencies prefer the vulnerable immigrants and those on tourist working visas or illegal workers for exploitation. This practice is also rife in the Australian agricultural industry. | Tony |
| ..greedy Selfish Capitalism..!!! lead by the gutless PM…. | Chris |
| This is the result of governments "Fixing' things that are not broken. During the 1960's there were proper apprenticeships and even 'Adult apprenticeships' in all trades which were over a four years time span. Greed and withdrawal of this opportunity by government has caused the shortages we see today. | Kenneth |
| If the govt drops the dole amounts and targets the unemployed to seriously look for a job because they can no longer live on the amount they are paid will go a long way to them finding work. There's no excuse except their lasyness and the fact they can live on what they are being paid now. | Jim |
| There is any amount of training available already, one of the problems is people expect this to be provided at no cost, possibly could be more incentive put in for companies to take on apprentices for trades. | John |
| There is no need for migrants when we have people in NZ without jobs, train them up and get them working. | Stevo |
| | |
| --- | --- |
| The list of skill we have to import is ridiculous. For goodness sake there is something really wrong with our education system if we can't find Kiwi chefs! | Graeme |
| Much more needs to be done to enable Kiwis to take up the jobs that migrants are presently getting. There are too many New Zealanders sitting on the dole. | Anthony |
| I blame the school system for this state of affairs. They are allowing too many kids to leave school with no skills, no ambition and no hope. | Grace |
| Students should be encouraged into those professions where there are skills shortages and linked up with businesses that will take them on when they graduate. Much more could be done in this areas. | John |
| More needs to be done to improve the economy and lift wages so Kiwis don't need to travel overseas to make a decent living. | Bryan |