May 26, 2019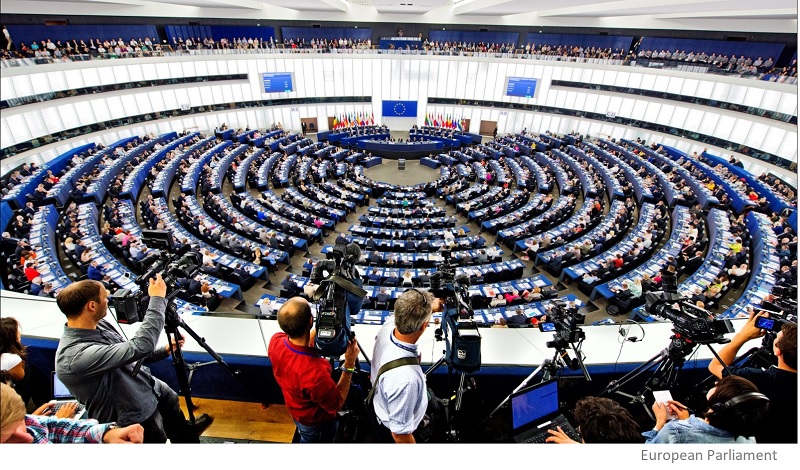 Like the recent Australian election, last weekend's European Parliamentary election has delivered some major upsets. There are lessons for New Zealand in both of these results.
Over 400 million people across the 28 nations of the European Union were eligible to vote in the five-yearly election. The 751 members of the European Parliament will be responsible for signing off the EU's massive budget as well as passing hundreds of laws affecting member countries that cover everything from the number of hours employees can work, to air quality standards, to data privacy laws.
The election turnout of 50.5 percent was the highest in 25 years. This has been attributed to the tumultuous events experienced by EU countries over recent years, including terrorist attacks, migration crises, eurozone woes, and the on-going disruption caused by the UK's referendum decision to leave the European Union.
The election delivered heavy blows to establishment parties across Europe, as voters switched to alternatives on both the left and right of the political spectrum. A number of the populist parties that had previously campaigned on leaving the EU improved their results by promising to influence Europe from the inside.
The European Parliament operates on political affiliations known as 'groupings'. A political group must consist of at least 25 MEPs who have been elected across at least seven EU countries Voting alliances tend to form on an issue-by-issue basis.
There are eight political groups that national parties can currently join.
The EPP – the European People's Party – is a traditional centre-right, pro-EU grouping that is the biggest in the Parliament.
The S&D – the Progressive Alliance of Socialists and Democrats – is a traditional centre-left bloc that is predominately pro-EU, and forms the second biggest group in Parliament.
The ALDE – the Alliance of Liberals and Democrats for Europe – is made up of pro-EU liberal-centrists.
The Greens/EFA – the Greens and European Free Alliance – is made up of pro-EU green and regional parties.
The ENF – the Europe of Nations and Freedom – is made up of far-right parties and hard euroskeptics.
The ECR – the European Conservatives and Reformists Group – comprises right-wing parties pushing for EU reform.
The EFDD – the Europe of Freedom and Direct Democracy – is an alliance of populist and euroskeptic parties.
The GUE/NGL – the European United Left/Nordic Green Left – comprises far left socialist and communist parties.
The NA – the Non-Aligned – group consists of Members who choose not to align themselves to any groups.
Others refers to new Members who do not belong to any political grouping – yet.
The latest provisional results gave the EPP 180 seats out of 751, the S&D 145 seats, ALDE 109, Greens/EFA 69, ECR 59, ENF 58, EFDD 54, GUE/NGL 39, NA 8, and Others have 30 seats.
While the two largest parties have traditionally formed a 'Grand Coalition' of the centre-right and the centre-left, they have now lost their majority. The EPP fell under 25 percent for the first time since 1989 and the S&D slid below 20 percent – their worst performance since the European Parliamentary elections began in 1979.
While the expected 'green wave' led to Green parties gaining second and third placing in Germany, France, Finland and Luxembourg, they won no seats in Southern and Eastern Europe, and only two seats in Central Europe.
Euroskeptic parties had their best result in Hungary where Viktor Orbán's ruling Fidesz party gained 13 seats, and in Poland, where they won 53 percent of the vote. Altogether Euroskeptic parties look set to gain 235 seats.
There were some major upsets, most notably in France where Marine Le Pen's far-right National Rally beat President Macron's Renaissance movement.
In Italy, Deputy Prime Minister Matteo Salvini's far-right League party overshadowed its larger government partner, the 5 Star movement, with an anti-immigration "Make Europe Great Again" campaign. Salvini hoped to unite far-right parties into a powerful voting bloc that could champion a return of power from the 'elites' back to nation states: "It's not just Italy, it's Marine Le Pen in France, Nigel Farage in the UK, it's Hungary, Poland … We finally have to change after decades of bureaucrats and bankers' rules."
The biggest upset was in Britain, where the political impasse over Brexit created havoc. The Conservative and Labour votes collapsed as Brexit supporters shifted to Nigel Farage's 6-week old Brexit Party and remainers supported the Liberal Democrats.
The overall results were a staggering 32 percent for The Brexit Party, 19 percent for the Lib-Dems, 14 percent for Labour, 11 percent for the Greens, 9 percent for the Conservatives, 3 percent for the UK Independence Party, and 3 percent for the Scottish National Party, with other smaller parties together gaining 9 percent.
While the European election was essentially a series of national and regional battles, what was clear is that voters are more prepared than ever to punish establishment parties that fail to represent their concerns.
This trend was also evident in the Australian election, where Labor leader Bill Shorten learnt this lesson the hard way by snatching defeat from the jaws of victory in an election that had been termed 'unlosable'. His Party was punished for losing touch with the needs and aspirations of the silent majority, who supported Prime Minister Scott Morrison into a 'miracle' win.
While most pollsters and commentators had predicted a Labor success, Dennis Shanahan, The Australian's political editor, explains that the loss had been signalled: "In railing against the 'failure' of the polls to predict the Morrison victory, the media is missing its own failure, a failure of Trumpian proportions in which polls were ­ignored or misread, and realities set aside in favour of the preferred result of the insiders, the elite and the affluent."
He outlined how the final pre-election Newspoll had Labor's primary vote at 37 percent and the Coalition's at 38 percent, and as far as the preferred Prime Minister stakes were concerned, Bill Shorten was sitting on 42 percent while Scott Morrison was well ahead on 58 percent.
Polls in marginal seats had also recorded a swing towards the coalition, especially in the coal-mining states and other areas where Labor's election pledges were going to hit hard.
Dennis concluded that the failure to predict the election result "wasn't the fault of the polls. This was a misreading by a Labor Party that thought it had it in the bag and by journalists blinded by expectations who couldn't look beyond the headlines."
Similar forces are at play in New Zealand. Media reports are increasingly superficial, focussing on activists and social media, rather than balanced journalism that addresses the concerns of the silent majority.
Scott Morrison's win was primarily a victory for good old fashioned campaigning with policies that appealed to the ethic that Australia is truly a country of opportunity, where, if you work hard, you will get ahead.
By following the radical Greens to the extreme left Labor increasingly turned voters off.
They campaigned on class envy – to reduce "inequality" they wanted to raise taxes on high achievers including retirees and property investors. In contrast Scott Morrison promised tax cuts.
On immigration, Labor wanted open borders, while the coalition promised to secure the borders.
Labor pressed for massive carbon taxes to combat climate change and save the planet, promoting an ambitious Paris target of 50 percent renewable energy by 2030. They proposed closing coal mines and didn't seem to care that their policies would cause energy costs to skyrocket.
The coalition countered their agenda by explaining that Labor's regulations and green energy standards would kill jobs, crush the economy and damage living standards. Not only that but all the pain would achieve absolutely nothing because China's annual emissions dwarf Australia's.
Scott Morrison campaigned with a lump of coal in his hands, explaining to voters that no green energy source in the world is as efficient and cheap as carbon.
In the end, the silent majority chose growth, plentiful jobs, tax cuts, and support for the energy industry.
This week's NZCPR Guest Commentator Claire Lehmann, the founding editor of the Australian online magazine Quillette, has analysed the election result and explains just how out of touch Labor had become:
"What the election actually shows us is that the so-called quiet Australians, whether they are tradies in Penrith, retirees in Bundaberg, or small business owners in Newcastle, are tired of incessant scolding from their purported superiors. Condescension isn't a good look for a political movement.
"Taking stock of real voters' needs would require elites to exhibit a spirit of empathic understanding – such as by way of acknowledging that blue-collar workers have good reason to vote down parties whose policies would destroy blue-collar jobs; or that legal immigrants might oppose opening up a nation's border to migrants who arrive illegally. More broadly, the modern progressive left has lost touch with the fact that what ordinary people want from their government is a spirit of respect, dignity and hope for the future. While the fetish for hectoring and moral puritanism has become popular in rarefied corners of arts and academia, it is deeply off-putting to voters whose sense of self extends beyond cultish ideological tribalism."
Claire believes this realignment of left wing parties to increasingly reflect elitist views is underway all around the world. As a result, 'Labour' parties are increasingly alienating the blue-collar workers they once represented.
This phenomenon certainly appears to be at play in New Zealand. The 'elites' in Labour and the Greens have captured the agenda, attacking free speech, advancing race-based privilege, and prioritising identity politics. And in the process middle of the road voters are feeling increasingly alienated.
While Australians were not prepared to support Labor's plan to cut carbon emissions and destroy their economy, here, Jacinda Ardern's Government is setting far harsher targets that will do even more damage to our economy and our future.
A Regulatory Impact Statement from the Ministry for the Environment estimates the effect of the net-zero carbon emissions by 2050 target, and a 24 to 47 percent reduction in methane emissions, would cost the economy over $50 billion – more than $20,000 per household.
Other economists have estimated the cost to be much higher – around $200 billion according to former Reserve Bank economist Ian Harrison.
With hundreds of thousands of consequential job losses, the price New Zealanders will have to pay – just so our politicians can be recognised on the world stage as global leaders in combatting climate change – is very high.

Bizarrely, during last week's first reading debate on the Government's Zero-Carbon Bill, Deputy Prime Minister Winston Peters claimed, "I am confident that farming will be more wealthy than ever before" – as a result of the changes. Like Bill Shorten, Winston Peters and his Green and Labour Party colleagues, have lost sight of the impact their ideological commitment to saving the planet will have on Kiwis and our way of life.
Journalist Bob Edlin has been following developments in Australia and believes National Party leader Simon Bridges should learn from their experience by "campaigning hard to counter the propaganda of climate change activists that the world faces extinction if NZ doesn't shut down its dairy industry".
He says the party should be focussing their efforts on dairying regions like the Waikato, Taranaki, Southland and Canterbury – as well as mining regions – to persuade blue-collar workers to vote against Labour.
New campaigning opportunities are also arising. In the Coromandel, the Green Party Minister of Land Information Eugenie Sage has recently vetoed a decision by the Overseas Investment Office to allow OceanaGold to expand their Waihi mine. She declined their application on the basis that their expansion would increase carbon emissions, which would run counter to the Government's net-zero goal.
Is this a taste of New Zealand's future, where investment plans to create jobs and bring wealth to communities are going to be crushed by the ideological extremism and elitism of Jacinda Ardern's Government?
The open question is whether the 'quiet' Kiwi voters affected by the realities of the radical ideologies being implemented by the Government, will vote 'no', as they have done in Australia and Europe. One can't help but conclude they will, if they are given a clear choice.
THIS WEEK'S POLL ASKS:
Do you believe that New Zealand's main establishment parties are losing touch with voters?
*Poll comments are posted below.
*All NZCPR poll results can be seen in the Archive.

THIS WEEK'S POLL COMMENTS
| | |
| --- | --- |
| Carbon Zero would be the end of this country | Michael |
| most definitely | Gerard |
| have been going down this road for a long time | Barry |
| They think they know what's good for us and use social engineering to ensure their ideas are put into law. Democracy is about everyone having a right to question authority(ies) on what they propose supposedly for our own good. | Sandy |
| There is definitely an attitude of political points scoring, we know what's best for you, international virtue signalling and grand plans and spending on ill conceived policies that have failed with little or no accountability. The average hard working, tax paying NZer has been ignored and there is likely to be a backlash next year just as there was in a Australia recently. | Frank |
| To big for their boots is the old saying,or arrogant buggers | Brianb |
| Here is a lesson for all parties; If you don't campaign with policies that appeal to the masses, the silent majority will sting you and push you out the door into oblivion. | Robert |
| This silly girl is being directed by outside influences who see her as a soft touch who they can manipulate to fit their agenda – U.N. and the New World Order. She is so inexperienced in economics that all she understands is that she needs to look good as she grandstands on the world stage. Next year, just prior to the election she will buy votes with a wedding (silly people will think she is a beautiful bride) and of course there will be a cute little toddler to steal the show. People who support her are lacking basic knowledge and think that throwing (other people's) money around like at present, will solve all our problems. To hell with the workers (her supporters)as long as they get enough free stuff to get them to vote for her. I believe she is complicit with the U.N. in trying to bring this country to its knees, whence they will step in and dictate to us. | Carolyn |
| We need an election in the near future and get rid of all these unelected, out of touch, lying, pompous, smug, group-thinking, nasty MP's like Greens Golriz G. and Marama D., in fact most of this appalling Coalition Govt, J. Ardern was not elected by the people and is only interested in being on the world stage. I feel people are still as mad as hell over the 2017 so-called election and the elites would be very surprised at the results if we had an election soon. National need to get rid of Bridges and Bennett from the leadership and do some proper opposition. Pity we didn't have a Donald Trump round the corner to say how it really is. | Monica |
| government by the people for the people, not government by MPs for MPs is what we need | Alan |
| They clearly ain't listening to us peasants or the outrageous petrol tax increases we are shortly to be hit with by the "party of the people" would not be imposed. | John |
| The establishment parties lost touch the day that corporates foreign and domestic started filling their pockets. He who pays the piper call the tune! Stop the corrupt practice now | Lachie |
| been obvious for years. | Lorraine |
| Absolutely! As well as local government … | Maddi |
| there is very little caliber in any NZ party | Stan |
| www.tangatawhenua16@wixsite.com is really ' warming ' up with latest ' footprint ' announcement written up yesterday too! Many thanks re notification. | Rodney |
| The justification for carbon tax is simply NOT being evidenced – you cannot keep changing goalposts and call it science. It is a UN political crock. Bringing school children into it is despicable. | Maurice |
| "The Establishment" says it all, with the wishy – washy flaccid National Party and the left wing know it all pot smoker elitists in the Labor Party. None of them could produce a leader in times of war or crisis. Both of them refuse to acknowledge that they have driven the country into serious decline since 1973 and they continue to borrow more to keep themselves in power. This country needs a Donald Trump or Nigel Farage type leader to correct the bad laws and regulations we have been subject to for 5 decades. The season is ripe for a new political party – one that doesn't smell of staleness and rancid incompetence. | Rex |
| No one I know thinks getting rid of plastic bags will change the climate | Bev |
| This is very evident by their failure to respond to overwhelming public opinion and be swayed by very vocal minorities. | Tony |
| Many of our "leaders" now appear to only be in touch with their public relations advisers, with an eye out for commercial possibilities once their career in "public service" is over. What a sad state of affairs! | TOBY |
| have been for years, but all parties think they know best not the voters | Barry |
| Concerned that working for success is being denigrated and that there is an increasing no. of welfare dependants. Jone's junket in Northland is an insult to middle NZ. Improved parenting not money is needed. | Paul |
| I thought National was bad, but Labour is worse. I thought Peters was our hope for equality before the law, but he seems to have overturned his campaign stance to achieve revenge on the National Party, who biffed him out years ago. Utu, revenge, seems to be ingrained into the mind-set of some people. | Joyce |
| The swamp and political elite are here and a active in NZ especially in our public universities and politics | Maurice |
| Yes they lost touch long ago & MMP gives the small parties way too much influence. Labour has exasperated the problem by building more & more bureaucracy – the result of which creates more bureaucrats out to control every aspect of our lives & who add nothing to the productive output of New Zealand | Rex |
| jacinda & her cronies in govt. are a REAL TURN OFF & are out of step what ordinary N.Zealanders want.jacinda is a photo grabber & publicity grabber. | Cindy |
| The labour coalition are carrying on as the labour party in Australia did. It will be suicide for them next year if they do not learn a lesson from it. However, as several people have said in their comments national have to lift their game and put forward policies that will increase the economy, lower taxes and raise the standard of living for all. If not I believe David Seymour and his ACT party will take the lions share of the party vote. | Dennis |
| yes they have been for years | John |
| They are all the same. Between them they will stuff up our economy within a few years. | John |
| Definitely | Brett |
| Totally, especially with this new budget | Kerin |
| Yes definitely, the budgets never help us. | Joe |
| In particular the climate change agenda that the present coalition government is committing us to is suicidal for the N.Z.economy just so They can get world recognition. | Bryan |
| AGW is a fraud intended to fund a global socialist takeover. | John |
| They are not losing touch they have lost it. The policies the Coalition have come up with are way out communist and will completely wreck what is left of the New Zealand that the average Kiwi values above all else. If we don't get Binding Referenda as the law of the Country very, very soon the damage will be beyond repair. | Ronmac |
| In Parliament it seems only ACT MP David Seymour is prepared to speak for the average kiwi. | Penina |
| I will are being given too many powers and too much right. From what I see in my family there is not much of this money trickling down to the lower echelons. | Isabella |
| | |
| --- | --- |
| THEY HAVE LOST TOUCH WITH REALITY. | Larry |
| more and more apparent every day | Pete |
| Labour are currently playing hard to retain beneficiaries and strugglers as supporters. Many working people are also beneficiaries through Working for Families and other hand outs. These voters are still convinced that the NZ Labour Party & coalition cares. | Jacob |
| Yes – Labour and National are both wings of the same bird, as evidenced by the hasty and ill-considered gun grab. National had a golden opportunity to position itself as a viable Opposition party, but they got caught up in the mass hysteria instead and blew it. This placed them on an equal footing with the other minority parties that make up this Government of Winston, by Winston and for Winston. (Has anyone paused to consider why they are minority parties?) I do not place ACT in this category – David Seymour showed a great deal of gumption in his efforts to try and stem the flood tide of emotive rhetoric, post March 15th, but one man can only do so much. The New Conservative Party appears to be a throwback to what National once was – could this be the new broom that sweeps clean? Time will tell! | Scott |
| they lost touch with me 18 months ago when the tail wagged the dog under this stupid MMP system | Russ |
| Yes, they have! What are we going to do… | Jan |
| they aren't losing touch. They have LOST touch. But understanding voters will be a 50/50 guess at any time so just try and appeal to 51% and get into government | Mike |
| The Labour Party has handed a golden opportunity to the Nats with their Zero carbon Bill which when fully implemented will destroy the NZ economy The Nats therefore need to push hard against it and will probably win the next election on that platform alone. However as in the UK they need to believe in their objection to man made global warming as the British Politicians need to believe in Brexit Unfortunately in both cases I won't hold my breath | Robin |
| Hardworking kiwis are being penalised for taking care of themselves and whoever is too lazy, too dependent and sit around waiting for hand-outs, some for generations, keep reaping the benefits of our labour. Throwing other people's money at those who have no interest in taking responsibility for themselves will NEVER solve the problem. All it serves is to balloon the welfare state and have more and more join the welfare queue. We might as well all stop working and earning! | Helena |
| Unfortunately, most NZ Political Parties are out of touch with NZ Voters as most MP's are in the Beehive to "feather their own nests"!!! We actually need a Revolution in this country to correct a massive bunch of wrongs including: Reduce the number of MP's to 50 or less; Shut down the Waitangi Tribunal forever; Shut down the rip-off wholesale Power Companies and then pay our power bills directly to our regional providers like Top Energy for Northland; Increase the amount of money divvied out to NZTA for our roads to 60% of the Govt's Petrol Tax and Road User Charges which is siphoned off into the Consolidated Slush Fund where money is squandered by successive Govt's…..etc.! Many wrongs of the past really need to be righted, even the Maori acknowledging that there were other civilisations living here before them, once that is done we can do away with this romantic notion that they are the "indigenous people of NZ……what a joke! | Bruza |
| They all seem to be following there own WILL rather than logic. | Steven |
| THEY SEEM TO BE SELF SERVING | ANTHONY |
| None of them actually listen and none of them will do what needs to be done to upgrade this Country from a foul mouthed low life population to a caring for ALL society. | Alan |
| That they are loosing it altogether is plain evident on a daily basis. I am very disturbed about National's non performance as the opposition .Another 16 months of this political mayhem and we are done for. | Michael |
| hard to actually lose what you always failed to have; never in touch with anything other than salaries and perks. CO2 is plant food. Climate always changes; ts cosmically induced not least solar influenced. the climate change needed is a None of the above government. Do I need to stand as alternative to the Colgate Queen? | Zoran |
| Both National and Labour lost touch with voters long ago. Neither are fit for purpose and I very much fear for our country. We definitely need a Donald Trump or someone who will actually listen to the people and we need it yesterday. National definitely needs a strong Leader and Labour needs to be kicked out at the next election. However, there is no decent Party to replace National or Labour. NZ First turned out to be a total disappointment. At the moment politicians are destroying our country. Will it ever recover?!! | Helen |
| And continuing to do so, especially Labour. | Frank |
| We want maturity with balls on the 9th floor not a wanna be play to the gallery upstart. Right thinking voters will hopefully see past the smoke and mirrors we currently have. | Bob |
| Global warming has been tried in 2 overseas Supreme Courts, New Mexico and forget the other but although Global warming was unproven it was proven that the gasses Global warming condemn are, indeed, good for the planet. Click under for 4 minute video. https://www.youtube.com/embed/BC1l4geSTP8 | George |
| We have too many do-gooders who have radical ideas as to how our country should be run. I am sure that this will not go down well with voters on election day as has happened overseas. | Brian |
| Find what the silent majority want here too! | Jim |
| Of course but don't count on the current National party to recognise this. They're too busy vying with labour and their cohorts for the ult. left. Just remember that our former great chief, Sjohnkey's legacy to kiwis is the current foreshore debacle where he not only opened up our shores to claims by his iwi mates but also required the tax payer to fund those claims. What a moron!! | Alan |
| All main NZ political parties have lost touch with the voters some years ago. They now take power and we are treated as lepers. Don't do a s I do! Do as I say syndrome. | Wayne |
| Yes, they are happy to impress their friends in high places around the world, and forget the impact on the average NZ'er. | Andrew |
| The folks who populate the beltway, are either profoundly stupid or completely unaware of how New Zealanders perceive government, both National and Local. There is a complete mismatch of what politicians say while politically grandstanding can not come into being given the regulations that they put in place to govern activities. The most glaring of which is in the construction industry. The building regulations and the process of gaining consents and then when all is done, trying to gain Code of Compliance. There are so many impediments and costs in the process, it is no wonder that housing is so expensive and so unbelievably frustratingly difficult, because of Council recalcitrance, it's a wonder any building gets done at all. God save us from these really stupid people in Government. The Greens are insane zealots who live in some rarified bubble. They are rabid. | Dianna |
| Just look at the news | Rob |
| Last gasp of credibility from Winnie | Andi |
| Both our Major Parties have lost touch with a heap of NZers. They do so at their own peril. Along with many other Folk I know, we are all going to another middle of the Road Party. If nothing else this may just wake up others. | Geoff |
| John Key realises it and resigned — and the parties have drifted even further away from their stakeholders – the Voters | John |
| This has been going on for a long time | Gareth |
| The two 'Major Parties' work in tandem for their Globalist Agenda boss the U N . National signed the TPP; the Paris Accord, on climate change, the U N Indigenous People scam that insists that brown immigrants must be treated differently to the rest. Then when they insist [by alienating Winston} that a Socialist government is elected to implement all of this anti-democracy agenda,, HEY, LABOUR ARE THE BAD GUYS. Pres. Trump broke the cycle in America, Why are the voters in N.Z. so blind, still believing National & Labour are different. Gets very frustrating watching forty years of the two 'parties' working in tandem, never repealing what the previous administration implement, & yet still elected for another nail in this countries sovereignty coffin.. | A.G.R. |
| Labour used to be a party for the workers. Now it's a party for the NON WORKERS. National is simply not gusty enough at least under Simon Bridges, to combat the socialist UN Agenda 21 etc. Only ACT & David Seymour have ANY integrity at all. Maybe Mark Mitchell too? | Geoff |
| No doubt about that – This they know best attitude of the sneering elites who want to control every little bit of your life. I for one have had a gutful of it. | Carolyn |
| The main parties have been losing touch with their voters for a long time now. They are taking their directions from that den of leftist iniquity, the United Nations. If National do not change and head toward their founding principles then there will be no choice but to draw two parallel lines through the voting paper at the next election stating that, 'THE VOTER HAS NO CONFIDENCE IN SOCIALIST AND SEMI_SOCIALIST PARTIES HEADING IN A LEFTIST GLOBALIST DIRECTION.' We live in revolutionary times – be part of the revolution! | Don |
| Both Labour and National are afraid of alienating the 'centre ground' of voters; so they vie for this territory whilst tending to ignore the principles on which they were founded. This is particularly true of National which, under John Key's leadership particularly, chose to embrace the Maori separatists: so much for "equality of citizenship for all". Sadly, I can't see any signs of change there; the only person who truly stands up for the 'forgotten right wing' is David Seymour – and no wonder the left-leaning media go out of their way to give him a hard time. The 'silent majority' will, sooner or later, react against this craven political correctness, and I only hope that it happens at the next general election. | Graham |
| | |
| --- | --- |
| Labour is well… Labour dumb socialist. The Greens are hypocritical socialists conning their supports of their green credentials. Winston Peters is a self serving conman looking out only for Winston. The National party have moved left of centre and are an embarrassment to their many supporters. | Richard |
| Labour have long lost touch with their base and National are increasingly divorced from their supporters and indeed from their founding base principles. A right leaning party is desperately needed on the political scene-and not a religious party either. | Roger |
| Yes I am 'hellish" concerned as I am old enough to remember what happened in Hitler's Germany, before our PM was even thought about. | Joseph |
| Absolutely! They are self-serving, pompous and elitist. | Gert |
| They are in a world of there own, riding rough shod over us mere mortals as they know best! | Laurie |
| Most definitely, Most politician's are in there for themselves a bit like a gravy train doing the long haul to get their perks,I doubt that half of them even know whats going on in N.Z, the PM certainly doesn't she is just concerned about impressing the corrupt U.N. at our expense. We need a new party that has us at heart. | Allen |
| Politicians never reply to emails & are never seen in their electorates mixing with the very people who voted them ( in some cases ) to Parliament!! | Ron |
| Yes they don't know what is going on for middle and lower NZ. | Jo |
| Only interested in their own little/Adern world with no practical consideration financially physically in anyone or legal New Zealanders, look after your own country (legal) first, they put you there for their benefit to represent us not your imports of doubtful origins and expense, get rid of this alien Govt. | Ian |
| While I don't like the Coalition Govt. policies I have seen no signs of any initiatives from the National Party. Simon waffles while his 3 hexes stand behind him. Paula postures , Amy grimaces and Judith sneers. None of them have any signs of identifying with the public. It is time for National to wipe the leadership slate and bring in real leaders. | Peter |
| The general public have no idea of the cost of the climate change policies. Also most think that reducing emissions will change the climate to being "more stable". There is no such thing as a stable climate, and reducing emissions (world wide, not just the NZ, 0.15% of the world's emissions will have no demonstrable effect on warming or the climate. | Jock |
| They also lack professionalism and understanding of how their decision's affect us all. They have an agenda and intend to implement it, regardless. | John |
| Without question. The world stage is alluring no doubt, but not at the cost of my job. | Fred |
| how could they when the voting public and others are in their face!! | RICHard |
| No clue! | Luke |
| This Labour Government is carried away with its sense of self importance and 'Look at me." The Greens are just as bad with their push to control carbon and hysteria over poverty. The Government cannot see the damage that they are doing to the economy by flinging cash in every direction to fill supposed needs. This will end badly with their policies of increase taxes, increase benefits, give grants to every group they can think of and borrow beyond limits. National needs to develop its ideas and policy now for the approaching election. | Chris |
| National has the better chance to reconnect but must push through the very vocal opposition from mainstream media and elites. | Stan |
| Clearly both main political groups in our present Parliament have lost the plot. Oh for some charismatic leader to shout from the rooftops that "the emperor has no clothes" and to gather some new party or an existing one like ACT to a sweeping victory and some sense in our government. Our present Prime Minister and her minority friends forming a "government" under the flawed MMP system are a bunch of almost criminal cranks leading us to economic disaster. | Rob |
| Too many left wing political activists | Martin |
| I am disgusted at our now Government, all parties are like overgrown children, there doesn't seem to be any common sense in any of them. What can one do to vote next year I will have to really think as at this moment it is impossible for any sane NZ er to have any confidence. | Barbara |
| National needs a lively sharp speaker that can feel the middle NZ pulse. Not the wet bus ticket they have. | Wayne |
| They have both been out of touch for years ! | Brent |
| We voters once known as the silent majority are completely ignored in my opinion by both major parties & I am a National party. | Cyril |
| Bunch of bungling Bureaucrats | Pierre |
| Yes Labour and the COL especially…. Time for an election NOW | Carl |
| We need a businessman (woman) who has a proven track record to come into Parliament. What a pity Gareth Morgan blotted his copybook with his mad-cat ladies campaign. | Jenny |
| Labour inherited 9 yrs of a national do very little except create a huge surplus. They lost touch with ordinary Joe Blogs. Labour, while trying to make amends, are guilty of rushing in and by-passing Joe Blogs. Labour could well do without the sandal & sock brigade, but, by & large, are making a better fist of it than the Gnats. | Ray |
| Suicide approaching | Peter |
| National who I once cherished, now have as much kudos as the ACT Party. | David |
| | |
| --- | --- |
| This current mix in power have lost touch with the average Kiwi and are pandering to an elite and ethnic minority. And if you look at current events I e teachers strikes plus low business confidence and overspending in wasted areas they have some real problems to solve and Jacinda is completely out of her depth and needs to rein in the likes of Trevor Mallard and Shane Jones and Winston Peters to name a few. So its all doom and gloom and down hill from here. | Ken |
| The current government has totally lost the plot. Their management of the economy is deplorable. I would also encourage National to become more aggressive in opposition. Outwardly they have been far to soft on our failing government and their socialist policies. | Chris |
| Politicians are elected to represent their constituents – NOT themselves – but of course because of New Zealand's stupid MMP system, individuals are 'selected' on a personal basis by their 'dear leader' whence they promote their personal traits, desires and ambitions; against the greater good. | Stuart |
| Especially National | Nigel |
| We are such a small country I do not believe we can have any impact on Earth's changes. Yes, deal with rubbish and its problems, at least we are dealing with that, but emissions can never reach those of China, India and the like who are disregarding and not tackling the problems at all. | Audrey |
| National needs a strong leader who will stand up and forcefully challenge the Labour dogma which tramples free speech, the myth of man made climate change and all the ideologies which are derived from these important issues. Currently both parties do not want to bring these issues out for full and frank rational debate. National has got to get its head out of the sand on these issues and distinguish itself as a worthy alternative which voters can have some confidence in. | Ronnie |
| Yes both parties are loosing touch with voters concerns. Take the demands of Maori activists using the Treaty of Waitangi for their absurd claims, the demands of the Greens. | Frank |
| Losing touch because they are trying to do a new kind of "follow the media" type of popularity. Well, new to me anyway. The problem is the media try to influence the outcome by repeatedly interpreting the facts in favour of the left. The left then think they are on a high when they are in fact losing. So are the main parties. That is, losing my confidence in them. | Ray |
| Apart from Jacinda | David |
| They talked about "One Nation" and what are they doing about this. Nothing. In fact there is legislation under way to divide the country into factions. there should be one law for all., as we are all New Zealanders | john |
| Labour, Greens & NZ First are definitely out of touch with the silent majority and have been for some time, however one can only hope that the lies they told are remembered at the next general election. One can only also hope that National has a strong Leader by that stage, one that connects with the public at large ? | John |
| They are in a world of their own, they are playing games ( like computer gamers) with the future and well being of our families and New Zealand | Leon |
| Very definitely. They just do what they think is PC, never mind what voters wish or what is good for the country. | Kay |
| totally | Murray |
| They are living in their own stupid ideological way.. We need a commonsense party | Mike |
| you should send copies of your weekly polls to all politicians and ALL suburban weekly papers. | William |
| Either that, or they are deliberately misrepresenting them. and under UN agenda of control, not necessarily in the best interests of NZ, with the current level of international corruption theft and human trafficking. housecleaning at home in NZ needed . | Lynda |
| Seems to be all about staying in power and creating a name for themselves, particularly with the current lot. | Barry |
| Absolutely yes | Bill |
| If National want a chance next year they should simply start campaigning now against Labours proposed carbon tax and I think they may be surprised at the support they would get from many people with at present no voice against such nonsense! | Ron |
| They have lost the plot on climate change, zero carbon emissions, gun control et al. As for race based preferential treatment and laws, the whole show is going to the pack in a hurry | Pete |
| Definitely, Labour will lose even more support as they move more to the left with the Greens, unable to see where the balance is with the middle ground population | Peter |
| Not losing, they lost touch with the voters in the early eighties | Murray |
| Yes, largely because these days most are career politicians, and because of the List system where candidates receive little public scrutiny. | Trevor |
| Politicians of all shades have forgotten that they are there to represent the electors – not to follow their own agendas. | Laurie |
| I think the National party may as well rebrand to be called the New Labour party. They have lost touch with people here in the provinces and rural areas. Roll on election day. | Graeme |
| National seem to be sleepwalking through all this carbon/global warming crap. Time to show us that they have the balls to have an opinion at least. | Tim |
| One people – The nation.. Yeah right Mr Tui | Bruce |
| Definitely but who else have we got? | Clark |
| They lost touch by believing what they read in the printed media apparently and ignoring scientific reports in favour of computer models. | Mark |
| Nationals silence is deafening. They should be outling their policy in opposition to the governments policies forth rightly. Defend free speech. Post now which policies they will reverse | John |
| The issue is that there is support for the loony left in the disenfranchised society and politics of jealousy or fanatical greening are actually popular. | Mike |
| They are increasingly Wellington and latte centric. Jobs, productivity and the real economy are crucial. | John |
| They lost touch years ago. | Mike |
| I don't believe that they are loosing touch with voters. I believe that they have an agenda to follow, set from outside the country, and have no intention of reflecting voter preference (or for that matter any form of democratic thinking). For this reason we must reject the U.N. and it's external influence, our government's insistence on tribalism, embrace nationalism, democracy, and the 100 days principle of government. | Bruce C |
| Have been out of touch for years | Allan |
| | |
| --- | --- |
| Observing the comments by the general populace it seems that they are not listening to us but to the small pressure groups who do not represent the bulk of people. They know best is the mantra –wrong! | Nick |
| Definitely ! They are living in a bubble of ideological delusion . | Diana |
| I believe that the most politicians in parliament at the moment are losing touch with reality. Getting more like Trump every day. | Terry |
| Time to curb the lies of the Greens! | Mike |
| and the MSM is not helping them, but they do live in their own ideology bubble. | Graeme |
| It's all about money no one seems to be interested in what the voter thinks | Peter |
| Islamisation kills | Coral |
| Yes, the budget shows that too. | Jo |
| Ardern is so totally ignorant of economics, all she wants is to look good on the world stage, for someone who has done nothing with her life, her influence in govt has to be crushed | Merryl |
| They lost myself & many friends a long time ago. | Ranald |
| To. Many of them seem to have their own agendas | Peter |
| Aided and abetted by a left wing media | Martyn |
| Idelogic policy making flies in the face of balanced governance by elected representatives at several strata. | Stan |
| listen to them in the house, they are a lost cause, no heart no purpose, a clanging bell, put them out of their misery please…. | Wayne |
| For sure…the 'quiet New Zealanders' will vote them into the rubbish bin of political history…. | CHowes |
| Patronising politicians making the mistake of youth, that they know it all. | Jill |
| the present Govt is way out on a limb not concerned about the average voter there socialist agenda is all that matters to them | Russell |
| Yes, ever since that two faced clown Bolger took over and started the rubbish that is now todays parties | Allan |
| Simon Bridges isn't doing the party any favours with his constant negativity. | Hilary |
| Looking after themselves | Jimmy |
| Arrogance reins I've sent Judith Collins several emails. Once she used to reply but not any more | Cutty |
| This lose of credibility is what lead to National's lose in the previous election. | David |
| Yes a long time ago. | Jack |
| Out of touch! | Kylie |
| All political parties, are too concerned with their own Agendas, rather than what is best for the people of New Zealand. They say one thing and enact another. People have lost confidence in the system to deliver for ordinary people too concerned with power groups | Francis |
| they are more interested in them selves | jim |
| We are losing our way | Richard |
| There is no opposition to the issues that matter like freedom of speech and climate change BS. | Brooke |
| Both parties are desprate to be seen to appeal to younger voters – who seldom vote. The are also both swayed by nonsence spread by social media and have forgotten the basic reason for their existence. | Maurice |
| Especially Labour. | John |
| I will only vote for a party that stops immigration, otherwise never vote again. | Geoff |
| Labor are in Lala land. National are in nowhere land. The greens are into dictatorship, Marxism, and the KGB. The rest dont matter. ACT is the sad looser. David is a good guy and should be cultivated. | Tony |
| Too focused on appeasing the UN and ensuring their own career and incomes are on track rather than the country. Under good leadership things are supposed to get better gradually year to year, Instead NZ is stuck in a cycle of up and down perpetual voter shifting with no where to go. | Bob |
| | |
| --- | --- |
| Absolutely they are losing touch with voters and otherwise neither party would be banging on about climate change and neither would be pushing for race-based laws. | Bob |
| The main parties might be losing our confidence but who else is there to vote for. That is a major problem for New Zealand – there is no common sense party to represent our views. | Stewart |
| Labour are becoming more elitist every day. Their campaign against free speech is alienating voters. National needs to step up and take more of a lead in opposing them. | Samantha |
| Jacinda Ardern is a wolf in sheep's clothing. Their agenda is very dangerous. National are not doing a good job of opposing them. They need a new leader. | Nevil |
| The main parties are elitist and complacent. They don't care about the little guy. We desperately need a Donald Trump in New Zealand. | Tony |