September 14, 2014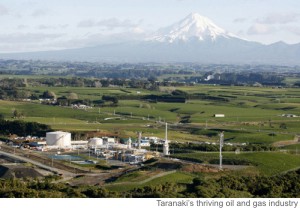 This election campaign has not only been notable for the dirty politics of Hager and Dotcom, but for the many myths that are touted as fact.
Child poverty is a case in point. It is used by those on the left to justify higher taxes and a bloated government. Labour, the Greens, and Internet-Mana in particular, say poverty in New Zealand is getting worse and that the gap between rich and poor is widening. Their claims are incorrect.
The Ministry of Social Development's 2014 Household Incomes Report found that growing income inequality is largely a myth. As far as household income is concerned, "the gains from the recovery were shared reasonably evenly across income deciles". While income inequality had been volatile – as a result of the impact that the global financial crisis had on investment returns, employment and wages – "There is no evidence of any general rise or fall in income inequality using the Gini measure since the mid 1990s. The trend-line is almost flat".
The OECD's 2014 Social Indicators report on New Zealand had similar findings – both market income inequality and disposable income inequality were flat or had slightly improved, and relative income poverty was falling.
The report clearly showed the success of the National Government's policy objective of protecting the most vulnerable from the worst effects of the global financial crisis: while disposable incomes for the top 10 percent of New Zealand income earners were hit harder in the global financial crisis than the bottom 10 percent, the opposite was the case across the OECD, where the bottom 10 percent of disposable incomes fell by twice as much.
That's why the plan of Labour and the Greens, to introduce a raft of new taxes aimed at bringing down those New Zealanders who are doing well, is so senseless. Not only are they ignoring the fact that under the present lower tax regime, inequality has been falling, but they are also failing to take into account an important lesson of history: policies to make the rich poorer, also make the poor poorer.
Those pushing the line that poverty is getting worse, are also arguing that hundreds of thousands of children are going to school so hungry that the government should step in with mass feeding programmes. This is scaremongering.
There is no real poverty in New Zealand of the sort that is evident in third-world countries. If there are cases where things have gone dreadfully wrong, then any such family is clearly not receiving the government supports that are readily available and should immediately be connected with social services.
That's not to say there isn't hardship – of course there is. But there's a big difference between hardship and real poverty.
Everyone on welfare with children receives a special state entitlement to help with the expense of raising children. While it is not overly generous, it would certainly cover the cost of a bowl of porridge and some milk for breakfast, an apple and some sandwiches for lunch, and a decent meal of rice or potatoes, along with some meat and veggies for dinner.
There are simply no excuses for any family in New Zealand to send their children to school hungry. If they do, it is they, not the state, who should be questioned.
While advocates of food in schools programmes undoubtedly believe they are doing an important job, they are in reality taking away the responsibility for raising children from parents. If this is contributing to parents becoming increasingly irresponsible and neglectful towards their children, then such programmes may well be doing more harm than good.
Any parent who spends benefit money that should be used for feeding their children on alcohol, cigarettes, drugs or gambling, should not only be required to get help for their addiction and attitude, but they should undergo mandatory income management as well. That would entail having a third party manage their benefit, to ensure their income is properly budgeted and funds are available for food and other family essentials.
The reality is that those campaigning on poverty are failing to address the real issue – most children experiencing financial hardship are living in sole parent families reliant on welfare.
New Zealand has one of the highest rates of sole parenthood in the OECD – and one of the lowest rates of sole parent employment. That's why child poverty rates are so high – the two go hand in hand. The international evidence shows that requiring sole parents on a benefit to take up work is the single most effective way of reducing child poverty.
According to the Minister of Social Development's Better off in work memo, taking into account allowances, an average sole parent with two children under thirteen, living in South Auckland would receive around $642 a week on a benefit. With the extra support available to encourage beneficiaries to move into employment, if that sole parent worked for just 20 hours a week on the minimum wage, they would receive $814 and be $172 better off each week.
In her excellent analysis, this week's NZCPR Guest, welfare commentator Lindsay Mitchell, has closely examined the policies being promoted by political parties:
"Broadly speaking, a government made up of Labour, the Greens, and Internet-Mana (with the possibility of support from the Maori Party and/or NZ First) would redistribute billions more and almost certainly increase dependence on state welfare."
When to comes to one of welfare's most difficult problems – discouraging unmarried mothers from having more children while on a benefit – Lindsay explains the current policy is not working:
"Children are being added to an existing benefit at an even greater rate than pre-reform. National's early sole parent work-testing policy intended to reduce this habit but has thus far failed. Female beneficiaries – particularly Maori – continue to have babies when they are already unemployed and without independent means to raise their children. In the six months ending March 31, 2006, 5,854 children aged under one were added directly to a benefit. In the same period prior to March 2014 the number increased to 6,634 – a 13% rise. And many thousands more will become benefit-dependent by the end of their birth year."
The new policy aimed at discouraging solo mothers on benefits from having more children, is based on new obligations when the baby turns a year old. Depending on the age of the next youngest child, the mother is expected to prepare for work, if that child is under five. If the child is between five and 13, she should be seeking a part-time job of at least 15 hours a week, and if the child is 14 or older, she is expected to find full-time work of at least 30 hours a week.
With the figures showing the policy is not working, a new approach is needed.  The stand-alone sole parent benefit should be merged with the employment-focussed Jobseeker Support – with work exemptions and additional support available as needed. This would align New Zealand's approach to that of other countries that are far more successful in supporting single mothers off welfare and into paid employment. Such a move would also encourage a child's father to better support his family.
When it comes to the financial hardship experienced by working families, in spite of the promises – Labour is proposing a $2 an hour increase in the minimum wage to $16.25 and the Greens $4.55 to $18.80 – the only sustainable way to increase wages is through policies that grow the economy. Legislation to dramatically increase the minimum wage will cripple small business and result in widespread job losses.
According to Labour Department's modelling on the minimum wage last year, a rise from $13.50 to $15 would have cost 5,000 jobs, with 24,000 jobs lost if the increase was to $18.40. The majority of people affected by such job losses would be women and young people, many of whom work part time. Only 6 percent of families with 2 adults and 2 children earn below $18.40 an hour.
A Treasury report on wage rates outlines the real story: "By international standards, New Zealand already has a relatively low proportion of fulltime workers in low-paid work. This could partly be because our minimum wage is high relative to our average wage. This suggests that low wages are not as significant a source of inequality in New Zealand as in those other countries, and that there is not a strong case for suggesting that New Zealand requires a major structural adjustment to reduce the level of low paid work."
In fact, New Zealand has the highest minimum wage compared to the average wage in the OECD. Our country's main problem is that we don't have enough highly paid workers. The Taranaki region has the highest wages in the country – as a result of the booming petroleum sector.  With New Zealand's natural resource wealth estimated to be one of the largest in the world, it is clear that we urgently need to take more advantage of the opportunity it offers to build more high skilled industries.
That, of course, means standing up to the scaremongering of the Green Party and their associates. Their condemnation of extractive industries is a disgrace. Not only would civilisation grind to a halt if it wasn't for the contribution made by mining, but these industries bring vast wealth and opportunity to our regions.
The plan by Bathurst Resources to establish a West Coast coal mine is a case in point. In spite of the local community welcoming the project, the battle with environmentalists took almost 10 years and cost upwards of $20 million. By the time the project was finally approved, the coal price had collapsed and the business was no longer viable.
Green activists should try visiting places like Kawakawa – a Northland township riddled by unemployment that sits on what used to be the world's best quality coalfields. Under that poor farmland, huge mineral wealth might still exist, but if anyone suggested that it should be extracted to provide wealth and jobs and hope for the region, the Greens and their comrades would attack – using their best friend, Geoffrey Palmer's Resource Management Act (RMA). With the RMA having held up development in New Zealand for almost a generation, it is surely time the Act was retired.
Much has been said during the campaign about the so-called decline in home ownership. But the figures are based on data produced by Statistics New Zealand from the 2013 Census, which has no information about the ownership of over 20 percent of all dwellings. With no information available about who owns one in five New Zealand houses, claims about a decline in home ownership rates are pure speculation.
The shortage of affordable housing in some parts of the country has also featured during the campaign. The responsibility for this needs to be directed at those local councils that have failed to ensure sufficient land is available for new housing. This is an important role for all councils – and one that they clearly need to get right!
Finally, in spite of the myriad of election promises that have been showered on us during the campaign, we should not lose sight of the fact that a growing and prosperous economy would lead to a better future for all New Zealanders. That means keeping in mind what drives the powerhouse economies around the world, like Singapore and Hong Kong, and that is lower taxes and less government spending – these are the key.
THIS WEEK'S POLL ASKS:

Would you like to see New Zealand taking more advantage of its rich mineral wealth? 

*All poll results can be viewed in the archive.