November 23, 2014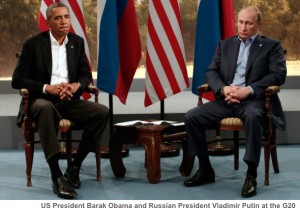 New Zealand has been a trading nation from the earliest of times. During the Australian gold rush in the 1850s, a thriving export trade in foodstuffs was created and a fledgling wool industry established.
With the development of refrigeration, trading opportunities opened up with England and the first refrigerated meat was shipped in 1882. Prices, which were set by inter-governmental agreement, resulted in New Zealand's living standards rising to amongst the highest in the world.
Changes in Britain in the early 1950s impacted heavily on New Zealand. Export price guarantees stopped in 1955 as Britain turned to Western Europe. As a result of Britain joining the EEC in 1973 – and the oil shock in 1974 – New Zealand's exports declined significantly, and living standards fell from third in 1953 to 22nd place by 1978.
The economy was heavily regulated and riddled with the sort of protectionism that saw a doctor's certificate being required by anyone wanting to purchase margarine – in order to protect the dairy industry – and nylon carpets being banned – to protect the wool industry.
The Muldoon Government began the process of liberalising trade and broadening our economic base by signing a free trade agreement (CER) with Australia in 1983. The Lange Labour government removed import protection and reduced tariffs.
Bilateral, regional and multilateral trade agreements expanded New Zealand's markets. The Uruguay Round (eight years in the making) came into effect in 1994, introducing trade quotas for New Zealand with the EU, Canada, the US and other nations. Bilateral Free Trade Agreements were signed with Singapore in 2001, China in 2008, and ASEAN in 2011.
Without a doubt, New Zealand's future depends on global markets. As a small nation, we cannot get rich by selling to ourselves. Looking ahead, the real opportunity for local businesses is to expand their customer base by selling overseas. That's why the main focus of the government should not only be on opening up new trading opportunities around the world, but also on ensuring domestic rules, regulations and policies, encourage New Zealand businesses to export.
Two years ago the government set a goal of increasing the returns from New Zealand exporters from 30 percent of GDP to 40 percent by 2025. As a result, major efforts are being made to improve access to global markets, to expand international education, to grow the returns from tourism, and to increase the focus on exporting higher value goods and services.
A massive growth opportunity exists in Asia, where half a billion people are currently in the middle class. By 2020 this is expected to treble to 1.7 billion, and by 2030, it will grow to 3.2 billion potential consumers of New Zealand's goods and services!
Over the last few weeks, the government has made great strides in improving access to international markets. A new free trade deal has been signed with South Korea, our bilateral ties with Germany have been strengthened, a free trade deal with the European Union is now under consideration, the free trade deal we have with China is being upgraded, and the long-awaited Trans-Pacific Partnership Agreement (TPPA) is moving closer to being finalised.
The TPPA is a proposed regional free trade deal between 12 countries in the Asia-Pacific region – New Zealand, Australia, Brunei, Chile, Japan, Malaysia, Peru, Singapore, United States, Vietnam, Mexico, and Canada. Negotiations began under Labour in 2005 and were supposed to be concluded in 2012, but some issues have been so contentious the parties have been unable to agree.
With five of our top 10 trading partners – Australia, the US, Japan, Singapore and Malaysia – involved in the negotiations, it has been estimated by the East West Centre that the deal could increase New Zealand's GDP by almost 1 percent – around US$2 billion – by 2025, through a reduction of tariffs and compliance costs, as well as the opening up of new opportunities, such as the ability to bid for government contracts, in those overseas markets.
The free trade deal with South Korea, which took five years to negotiate, is expected to save the country $65 million in duties in the first year alone. With New Zealand businesses paying $229 million a year in duties and tariffs, including a 45 percent rate on kiwifruit, 40 percent on beef, 22.5 percent on lamb and 89 percent on butter, some big gains are expected over the next decade.
Trade between our two countries is relatively evenly balanced – we export almost $2 billion worth of goods and services to South Korea and import about $2 billion worth of their products. Since New Zealand's trade barriers have essentially been removed over the years, Kiwi exporters are expected to gain the most from this deal.
South Korea is our fourth-largest source of foreign students and seventh-largest source of overseas visitors. This highly urbanised population of 50 million has disposable income and is ageing fast. So while our main primary exporters will be the first to gain from this free trade deal, new opportunities should emerge for producers of high-value food and health products – as well as for our tech sector, as it rubs shoulders with a high-tech super power.
The German Chancellor Angela Merkel and Prime Minister John Key pledged stronger ties between our two countries as they reaffirmed our bilateral arrangement during her recent visit to New Zealand. The German Chancellor also gave the prospect of a Free Trade Agreement between New Zealand and the European Union a boost by indicating her support. A free trade deal with the EU, our third largest trading partner with over $16 billion in two-way trade, will be progressed next year.
The Prime Minister is also optimistic about a free trade deal with the Gulf States after talks with Saudi Arabia Crown Prince Salman bin Abdulazi – signalling that he may visit next year in support of FTA talks.
As details of Australia's newly negotiated free trade deal with China emerged, concerns were expressed that their exports could become more price-competitive than ours. However, during his visit to New Zealand, China's President Xi Jinping promised to upgrade our FTA to ensure NZ is on the same level playing field as Australia when it comes to the dairy trade.
Speaking about our concerns, President Xi said, "China has 1.3 billion people and our market is huge. Fine quality products from New Zealand ranging from dairy produce, wool, beef and seafoods are highly popular among Chinese consumers. So worries that New Zealand does not have a market for its products in China are totally unnecessary. On the contrary. Possibly New Zealand might have to worry about the fact there is more Chinese demand than you can possibly supply."
President Xi also mentioned future opportunities: "The two sides should focus on creating new bright spots in our economic co-operation and fully tap the potential in such fields as financial services, information technology, bio-medicine, energy conservation and environmental protection. All these areas are the areas China is focusing on developing right now where New Zealand also happens to be very competitive."
Since New Zealand signed the FTA with China in 2008, exports have jumped 160 percent, and are on track to double to NZ$20 billion by the end of 2015.
On November 15 and 16, the Prime Minister attended the annual Group of Twenty (G20) meeting in Brisbane as a guest. The G20, which started in 1999 as a meeting of Finance Ministers and Central Bank Governors in the aftermath of the Asian financial crisis, is the premier forum for the world's most powerful countries to come together to discuss international economic cooperation and decision-making. The G20 Membership consists of Argentina, Australia, Brazil, Canada, China, France, Germany, India, Indonesia, Italy, Japan, Republic of Korea, Mexico, Russia, Saudi Arabia, South Africa, Turkey, the United Kingdom, the United States and the European Union.
A key area of focus is on improving economic growth. A target has been set of lifting G20 GDP by at least an additional 2 percent by 2018. This would add an estimated US$2 trillion to the global economy and create millions of jobs. With G20 members representing around three-quarters of global trade, and with trade liberalisation a major way to lift growth, the forum was well-placed to make some real progress.
According to the World Trade Organisation, global trade will grow at 3.1 percent in 2014 – an improvement on the 2.1 percent growth seen in 2013, but well below the average of 6 percent annual growth achieved from 1980 until the onset of the global financial crisis. Obstacles to trade that were discussed, included reducing the cost of trading across borders and improving participation by businesses in regional and global value chains.
The only acrimony reported during the G20 meeting was towards Russian President Vladimir Putin, over his actions in the Ukraine. Tensions had escalated ahead of the Summit when a fleet of Russian warships were stationed off the coast of Australia in an apparent show of strength. There were reports that the Russian leader was repeatedly criticised by his peers, and that was no doubt behind his decision to leave the meeting early.
Without a doubt, the economic sanctions on Russia, imposed by the United States, the European Union, and other Western governments over the Ukraine crisis, are having a major impact.
This week's NZCPR Guest Commentator, Ambrose Evans-Pritchard, the international business editor of The Telegraph, has kindly given his permission for us to publish his excellent analysis of why Putin's Russia is in such a weakened state:
"Russia had a window of opportunity at the end of the Cold War to build a modern, diversified economy, with the enthusiastic help of the West, before the ageing crisis hit and the workforce began to shrink by 1m a year. This chance has been squandered. Mr Putin's rash decision to pick a fight with the democratic world has made matters infinitely worse. Cheap oil could prove to be the death knout."
The article examines the role of Saudi Arabia in the oil crisis that led to the collapse of the Soviet Union, and it looks at the parallels today: "Russia's reserves of cheap crude in West Siberian fields are declining, yet the Western know-how and vast investment needed to crack new regions have been blocked. Exxon Mobil has been ordered to suspend a joint venture in the Arctic. Fracking in the Bazhenov Basin is not viable without the latest 3D seismic imaging and computer technology from the US. China cannot plug the gap.
"Andrey Kuzyaev, head of Lukoil Overseas, said it costs $3.5m to drill a 1.5 km horizontal well-bore in the US, and $15m or even $20m to drill the same length in Russia. 'We're lagging by 10 years. Our traditional reserves are being exhausted. This is the reality for our country.' Lukoil warns that Russia could ultimately lose a quarter of its oil output if the sanctions drag for another two or three years."
The article serves as a grim reminder about just how quickly a country's economic fortunes can change. To protect a nation's living standards, the broadest possible economic base need to be built that not only embraces innovation and leading edge technology, but welcomes free trade as the best way to expand markets and boost economic growth.
THIS WEEK'S POLL ASKS:

Do you agree that free trade agreements provide positive benefits for New Zealand?

*Poll comments are posted below.
*All NZCPR poll results can be seen in the Archive.
THIS WEEK'S POLL COMMENTS
| | |
| --- | --- |
| The early bird gets the worm. We enjoy the benefits before many other countries follow suit that provide real competition. | Wayne |
| NO! There is no such thing as a free trade agreement when it demands the right of so called trading partners to interfere with our internal politics. | Cecelia |
| It increases our market share and cuts costs. | Theodorus |
| Rapidly increasing internal compliance costs are undermining our competitiveness. ie productive sector is subject to free trade while the bureaucracy is on cost plus. | Colin |
| As described here, probably. | Monica |
| Free trade agreements are critical as NZ is a producer mainly of primeary products so we need to export more to grow our economy and our standard of living. | Ken |
| All persons throughout the world should be free to trade with each other to engage in voluntary exchange where one person transfers to another what is less important to the first person in exchange for something which that person considers to be more important, and vice versa. Governments have imposed trade restrictions which interfere with that individual right. To the extent free trade agreements remove or reduce those restrictions they are slowly returning to individuals rights which should never have been taken away. | Gary |
| A yes and no here. I recall a relatively crime free NZ in the 50 and 60's. We had pretty much full employment and people had self esteem. While we needed to change to improve our earnings , it seems we have gone to far. As it is not a level playing field in the global commerce world and our politicians don't factor this into their decision making. | Norm |
| I agree as long as trade agreements are free and don't have long strings attached that we do not know about until too late. If they don't include free agricultural trade, then why are we bothering? In that case, it seems to me that a group of politicians and bureaucrats get free jollies for little return. I hope I'm wrong. | Graham |
| All depends on the fine print that we are not privvy to. Time will tell. | Judith |
| We tried protectionism and it didn't work. | Eric |
| One word of caution. We do not need to be subject to legal action by overseas corporates should they consider that our legislation affects them. An example of this is the current legal action in Australia by the USA tobacco interests over health warnings on cigarette packets. | Brian |
| | |
| --- | --- |
| It won't be FREE as NZ will be totally controlled by the USA. | Peter |
| Provided that the free trade agreement allows for NZ to develop its own natural resorces. (ie) a more efficiant operator can not come into NZ under the umbrella of the agreement and rape our resorces. | Robert |
| Definitely. | Laurie |
| Really, is comment necessary? – if some believe they oppose trade expansion and having the government paving the way for this, it may be useful to provide a history lesson to describe the effects the UK entering the EEC had on NZ. It is apparent there is no substitute for diversity and who knows what other relationships are formed with countries we have trade deals with. | Stan |
| Without doubt there will be benefits to New Zealand though there may be some disadvantages to parts of certain sectors and we should be realistic about that. | Peter |
| There is no need to put the country under threat – a real threat as is proven by corporations like Monsanto suing countries because of 'healthy lifestyle decisions that affect the influence and profits of peddling toxins and poisons that seriously affect human biology etc'. Democracy should NOT be squandered just for international corporate takeover. Profit under the current financial system is not the sole reason for, or driver of innovation and prosperity, or living standards. We are being duped about prosperity all for the Zionist banking system for which we are being betrayed. There are sound alternatives and with quality safe real food production the world would be hammering at NZs door to get it. We're missing the point because currently everything favours the banks (from which JK evolved and was planted here). | Bryan |
| Absolutely. | David |
| Yes, absolutely….. | Maggie |
| Not always….the TPPA COULD BE A CASE IN QUESTION! | Rod |
| Yes but have concerns about dealing with some countries that may have other long term objectives. | Peter |
| Naturally. | Antony |
| As long as the government doesn't sell us down the tubes just so we have one. | Murray |
| T P P is not a good idea, and is out of sink with ACT's philosophy of self sufficiency take for instance the U S states that have criminalised making your own power, collecting rain water , and even growing your own food, that is the thin end of the wedge of what is to come. | John |
| Usually, but the terms of any agreements must be carefully and transparently negotiated to ensure, firstly, that there is broad based agreement from the public and, secondly, that 'the baby is not thrown out with the bath water'. | Les |
| It only helps the rich get richer. Alot of works still loss their jobs and under cut pricing. | Robert |
| We should not become too dependent on China, and there is serious need to examine the ramifications of mainland Chinese buying up untold residential properties in NZ, especially in Auckland. | Janet |
| Sign up & get on with it we will all gain from it. | Geoff |
| Maybe! | Ken |
| Without Question. By trade only will be lift New Zealanders incomes. | Sandra |
| My only concern is that demand for NZ products will drive up the consumer price here. | Frank |
| The so-called global growth-economy is a myth, designed to confuse those at the bottom of the food-chain that things will get better for all as we enter into these. | Andy |
| Short Answer: The question should be – Does increasing trade between nations have a positive effect on the national economy? ANS: Yes. The political system stole the word "Free" from the people and used it to push vested interest politics. Now we must pay for trade agreements struck by politicians and wet behind the ears academics who have systematically traded away the nations ability to produce. NZ is not alone! Clarke advanced the destruction of the domestic manufacturing industries and the current government has continued the self destruction process. Whilst the political system will refuse "Reason" the way forward is to give back to the people the word "Free" and replace it with the word "Fair." Then transfer trade responsibilites back to industry Authorities that are Private/Public indstitutions serving specific industries. Thus removing the function from central government – and the world stage! The problem has been that politics takes credit for natural trade growth as if it would not have occurred without them! Trade has been going on for 6,000 years mostly without politics. A recent example of the bullshit that fills in piles of documents and keeps the government playing for 9 years is the AUS/Chinese dictatorship Free Trade Deal that cost lierally hundreds of millions to get to! Economists believe that it will be worth an increase to GDP of 0.329%. To achieve this wonder! AUS will allow the Chinese to continue to target the domestic manufacturing industries. So in about 10 years AUS will be in the same position as NZ. ie. The transition era from a productive economy to an elitist economy with failing poduction and rising poverty. There is no such thing as Partnership with a Totalitarian Dictatorship only the expansion of a doctrine that is contrary to Democracy. Remember who gave the Dictatorship huge monetary power – US!!! | Frederick |
| | |
| --- | --- |
| History shows this to be so. | Warren |
| Only for the special few. | Simon |
| Agree wholeheartedly. | Jim |
| Free trade stimulates growth in all arenas, Horticulture, Farming, Dairy industry, Fishing, Forestry to name a few. | Wayne |
| Important that we attend to ensuring that any slight changes that may be introduced do not adversely affect our free trade. | Tom |
| An excellent article. | John |
| Must be opening up markets to NZ. | Mark |
| Absolutely. We are part if the world and our survival depends on trading with the world. The alternative of closing the doors and hoping the world will go away will leave us destitute like North Korea. | Frank |
| Only if there is transparency and with Obama, Key and Grosser involved I would be very wary. I do not however believe that the government has the right to trade away our sovereignty nor should it have the right to allow foreign countries to buy land in this country. Take for example Shangai Pengxin which have bought the Crafar Farms, Lochinver Station, the Hilton Queenstown, majority owner of Synlait Farms, and these are only the ones I have seen in the news. What other cunning little deals has this government been involved in. | Terry |
| The only countries to win with free trade agreements are those employing slave labour. Manufacturers here paying employees $15 per hour can not compete with those paying wages of $15 per week. The unavoidable outcome is the shutting down of NZ manufacturing industries, soaring unemployment, burgeoning welfare costs and increasing taxation. The decline of living standards in advanced nations is thus inevitable. I agree with Colin Craig who favours free trade agreements with Australia only – a country with comparable criteria to our own. Wouldn't it be nice if manufacturers once again opened their doors – to provide jobs for those who wished to work, a declining crime rate, welfare costs plummeting, and the restoration of national pride? Mr Key, you have a lot to answer for. | Mitch |
| Expanding our markets. Good Analysis Muriel! especially upon prospects for increasing our World Trade. But hand in hand with this, has to be more prudent and financial internal spending. Together also in the fields of what this nation is suffering from that of %u201COver Bureaucratic Regulations and Rules%u201D which require an army of bureaucrats to implement and reduce our competiveness. We have over the years opened up New Zealand, and Trade Barriers have been significantly reduced. Countering this, we have imposed excessive environmental constraints (in most cases far greater that those we trade with) upon our major agricultural and manufacturing exporters, plus in many cases punitive safety regulations. The Green Party has been most successful in instituting more and more of these handicaps, thus raising the price internally and externally the price of commodities both for the Home Market and of more concern, for the Export Market. This latter interest on safety in the work place, in the home and at sport simply implies that an employer, a parent, or the sports organisation is always at fault; and absolving in most cases, the person involved Why? Because extreme socialism exists only by making someone else the ultimate cause, and by doing so it has removed the factor of the responsibility and discipline from the individual concerned. This has become a Political Cancer; a humanitarian media circus which it seems, not one of our Politicians has the intestinal fortitude to counteract. Another factor that must be addressed is that we have one of the lowest hourly worker outputs in the Western World. | Brian |
| Common sense. | David |
| Yes but not at the expense of selling your assets to another country like China whom recently injected $80 Billion (Printed money) to prop up their banks to invest in foreign countries. | Robert |
| Free trade gets rid of inefficient industries in our country and builds up our efficient ones. It does the same in other countries so everyone benefits not just NZ. Naturally those in protected industries scream when reality hits but they must find employment elsewhere by retraining for jobs in the growing sectors of the economy. The days of a 40 year career in many industries are rapidly disappearing. | Colin |
| Absolutely. | Greg |
| Only a total Socialistic Idiot would not agree! Someone like the great marxist Russel Norman for example. | Jim |
| Free trade agreements for New Zealand always seem to be negotiated with the advantage going to the other party. | Roy |
| Local industries can become decimated through predatory competitors. Smaller countries like NZ end up with only a small set of specialist services and products, making the whole economy vulnerable to the whims or pressures of the larger consumer groups and nations. Any trade agreements should strike a balance that still leaves us with some control around diversification even if it is at the expense of immediate exports. | Jay |
| Why are we not told what is in the TPPA? The deal stinks. | Ian |
| Those against free trade are usually people that have pay checks thrust into their hand weekly. | Ron |
| Bloody oath. | Clark |
| If globalisation worked there would be no poor. Globalisation is all about the trickle up effect. | Steven |
| Pure Common Sense. | Lee |
| One cannot have a free trade agreement with a 3rd World country that pays workers per month that the 1st World pays in an hour without the 1st World country reverting to 3rd World standards. The above being the reason why so many factories and job opportunities have closed down, competition with the 3rd World on level terms is impossible without sinking living standards in the West. Once we sign the TPPA we sign away our sovereignty to an unelected Government that can operate with impunity, The reason Britain wants out of the EU. is because living standards have fallen dramatically and Political Correctness is at an all time high. | George |
| Yes I believe they do but care is needed. | Peter |
| NZ has to trade to survive. We are basically a primary producer. We need to send our excess production overseas in order to be able to import the machinery and secondary products which we use and consume. To be hindered or forced to pay duty doesn't make sense. Remember China and Japan were isolated feudal nations prior to being forced to open their ports to trade over 100 years ago. Now look at them and look at how successfully on the whole NZ has performed financially speaking in the last 100 years. since we first exported frozen meat. | |
| I am involved in trading NZ dairy products and they are very important. | Ian |
| Yes, if they really are a balanced and equitable agreement. | Hugh |
| It has always been obvious. | Wayne |
| Yes….but with the proviso we are not giving away our sovereignty. The terms and references of any agreement must not include the ability for other nations to dictate, determine, or take legal action against decisions made for the good of our own country. If that is part of the agreement…the agreement is best left unsigned. We are already in agreements with a good number of the countries involved in the TPP anyway. I do not trust that politicians will make the best decisions here. We need to tread very carefully where the TPP is concerned. | Gail |
| They are solely dependent on the Government of the day. | Dave |
| Of course. | Lance |
| All those anti trade people need to think where the money came to buy the coffee for their morning Latte! | Willy |
| | |
| --- | --- |
| Absolutely | David |
| Yes, absolutely….. | Maggie |
| Not always….the TPPA COULD BE A CASE IN QUESTION! | Rod |
| Yes but have concerns about dealing with some countries that may have other long term objectives. | Peter |
| Naturally. | Antony |
| As long as the government doesn't sell us down the tubes just so we have one. | Murray |
| T P P is not a good idea, and is out of sink with ACT's philosophy of self sufficiency take for instance the U S states that have criminalised making your own power, collecting rain water , and even growing your own food, that is the thin end of the wedge of what is to come. | John |
| Usually, but the terms of any agreements must be carefully and transparently negotiated to ensure, firstly, that there is broad based agreement from the public and, secondly, that 'the baby is not thrown out with the bath water'. | Les |
| It only helps the rich get richer. Alot of works still loss their jobs and under cut pricing. | Robert |
| We should not become too dependent on China, and there is serious need to examine the ramifications of mainland Chinese buying up untold residential properties in NZ, especially in Auckland. | Janet |
| Sign up & get on with it we will all gain from it. | Geoff |
| Maybe! | Ken |
| Without Question. By trade only will be lift New Zealanders incomes. | Sandra |
| My only concern is that demand for NZ products will drive up the consumer price here. | Frank |
| The so-called global growth-economy is a myth, designed to confuse those at the bottom of the food-chain that things will get better for all as we enter into these. | Andy |
| | |
| --- | --- |
| Short Answer: The question should be – Does increasing trade between nations have a positive effect on the national economy? ANS: Yes. The political system stole the word "Free" from the people and used it to push vested interest politics. Now we must pay for trade agreements struck by politicians and wet behind the ears academics who have systematically traded away the nations ability to produce. NZ is not alone! Clarke advanced the destruction of the domestic manufacturing industries and the current government has continued the self destruction process. Whilst the political system will refuse "Reason" the way forward is to give back to the people the word "Free" and replace it with the word "Fair." Then transfer trade responsibilites back to industry Authorities that are Private/Public indstitutions serving specific industries. Thus removing the function from central government – and the world stage! The problem has been that politics takes credit for natural trade growth as if it would not have occurred without them! Trade has been going on for 6,000 years mostly without politics. A recent example of the bullshit that fills in piles of documents and keeps the government playing for 9 years is the AUS/Chinese dictatorship Free Trade Deal that cost lierally hundreds of millions to get to! Economists believe that it will be worth an increase to GDP of 0.329%. To achieve this wonder! AUS will allow the Chinese to continue to target the domestic manufacturing industries. So in about 10 years AUS will be in the same position as NZ. ie. The transition era from a productive economy to an elitist economy with failing poduction and rising poverty. There is no such thing as Partnership with a Totalitarian Dictatorship only the expansion of a doctrine that is contrary to Democracy. Remember who gave the Dictatorship huge monetary power – US!!! | Frederick |
| History shows this to be so. | Warren |
| Only for the special few. | Simon |
| Agree wholeheartedly. | Jim |
| Free trade stimulates growth in all arenas, Horticulture, Farming, Dairy industry, Fishing, Forestry to name a few. | Wayne |
| Important that we attend to ensuring that any slight changes that may be introduced do not adversely affect our free trade. | Tom |
| An excellent article. | John |
| Must be opening up markets to NZ. | Mark |
| Absolutely. We are part if the world and our survival depends on trading with the world. The alternative of closing the doors and hoping the world will go away will leave us destitute like North Korea. | Frank |
| Only if there is transparency and with Obama, Key and Grosser involved I would be very wary. I do not however believe that the government has the right to trade away our sovereignty nor should it have the right to allow foreign countries to buy land in this country. Take for example Shangai Pengxin which have bought the Crafar Farms, Lochinver Station, the Hilton Queenstown, majority owner of Synlait Farms, and these are only the ones I have seen in the news. What other cunning little deals has this government been involved in. | Terry |
| The only countries to win with free trade agreements are those employing slave labour. Manufacturers here paying employees $15 per hour can not compete with those paying wages of $15 per week. The unavoidable outcome is the shutting down of NZ manufacturing industries, soaring unemployment, burgeoning welfare costs and increasing taxation. The decline of living standards in advanced nations is thus inevitable. I agree with Colin Craig who favours free trade agreements with Australia only – a country with comparable criteria to our own. Wouldn't it be nice if manufacturers once again opened their doors – to provide jobs for those who wished to work, a declining crime rate, welfare costs plummeting, and the restoration of national pride? Mr Key, you have a lot to answer for. | Mitch |
| Expanding our markets. Good Analysis Muriel! especially upon prospects for increasing our World Trade. But hand in hand with this, has to be more prudent and financial internal spending. Together also in the fields of what this nation is suffering from that of Over Bureaucratic Regulations and Rules which require an army of bureaucrats to implement and reduce our competiveness. We have over the years opened up New Zealand, and Trade Barriers have been significantly reduced. Countering this, we have imposed excessive environmental constraints (in most cases far greater that those we trade with) upon our major agricultural and manufacturing exporters, plus in many cases punitive safety regulations. The Green Party has been most successful in instituting more and more of these handicaps, thus raising the price internally and externally the price of commodities both for the Home Market and of more concern, for the Export Market. This latter interest on safety in the work place, in the home and at sport simply implies that an employer, a parent, or the sports organisation is always at fault; and absolving in most cases, the person involved Why? Because extreme socialism exists only by making someone else the ultimate cause, and by doing so it has removed the factor of the responsibility and discipline from the individual concerned. This has become a Political Cancer; a humanitarian media circus which it seems, not one of our Politicians has the intestinal fortitude to counteract. Another factor that must be addressed is that we have one of the lowest hourly worker outputs in the Western World. | Brian |
| Common sense. | David |
| Yes but not at the expense of selling your assets to another country like China whom recently injected $80 Billion (Printed money) to prop up their banks to invest in foreign countries. | Robert |
| Free trade gets rid of inefficient industries in our country and builds up our efficient ones. It does the same in other countries so everyone benefits not just NZ. Naturally those in protected industries scream when reality hits but they must find employment elsewhere by retraining for jobs in the growing sectors of the economy. The days of a 40 year career in many industries are rapidly disappearing. | Colin |
| Absolutely. | Greg |
| Only a total Socialistic Idiot would not agree! Someone like the great marxist Russel Norman for example. | Jim |
| Free trade agreements for New Zealand always seem to be negotiated with the advantage going to the other party. | Roy |
| | |
| --- | --- |
| Local industries can become decimated through predatory competitors. Smaller countries like NZ end up with only a small set of specialist services and products, making the whole economy vulnerable to the whims or pressures of the larger consumer groups and nations. Any trade agreements should strike a balance that still leaves us with some control around diversification even if it is at the expense of immediate exports. | Jay |
| Why are we not told what is in the TPPA? The deal stinks. | Ian |
| Those against free trade are usually people that have pay checks thrust into their hand weekly. | Ron |
| Bloody oath. | Clark |
| If globalisation worked there would be no poor. Globalisation is all about the trickle up effect. | Steven |
| Pure Common Sense. | Lee |
| One cannot have a free trade agreement with a 3rd World country that pays workers per month that the 1st World pays in an hour without the 1st World country reverting to 3rd World standards. The above being the reason why so many factories and job opportunities have closed down, competition with the 3rd World on level terms is impossible without sinking living standards in the West. Once we sign the TPPA we sign away our sovereignty to an unelected Government that can operate with impunity, The reason Britain wants out of the EU. is because living standards have fallen dramatically and Political Correctness is at an all time high. | George |
| Yes I believe they do but care is needed. | Peter |
| NZ has to trade to survive. We are basically a primary producer. We need to send our excess production overseas in order to be able to import the machinery and secondary products which we use and consume. To be hindered or forced to pay duty doesn't make sense. Remember China and Japan were isolated feudal nations prior to being forced to open their ports to trade over 100 years ago. Now look at them and look at how successfully on the whole NZ has performed financially speaking in the last 100 years. since we first exported frozen meat. | |
| I am involved in trading NZ dairy products and they are very important. | Ian |
| Yes, if they really are a balanced and equitable agreement. | Hugh |
| It has always been obvious. | Wayne |
| Yes….but with the proviso we are not giving away our sovereignty. The terms and references of any agreement must not include the ability for other nations to dictate, determine, or take legal action against decisions made for the good of our own country. If that is part of the agreement…the agreement is best left unsigned. We are already in agreements with a good number of the countries involved in the TPP anyway. I do not trust that politicians will make the best decisions here. We need to tread very carefully where the TPP is concerned. | Gail |
| They are solely dependent on the Government of the day | Dave |
| Of course. | Lance |
| All those anti trade people need to think where the money came to buy the coffee for their morning Latte! | Willy |
| | |
| --- | --- |
| Absolutely! The fortress NZ approach was seen to be a disaster in the seventies. There is no going back. | Peter |
| Yes, global trade is the way of the future, without a doubt. | Wendy |
| The excellent article on Russia shows the disastrous effect of poor political leadership. It is hoped the NZ politicians take note! | Richard |
| Free trade is the only way to improve living standards in the long term. I say go for it! | Brian |
| All the naysayers talk about the TPP being bad for the country but it would not go ahead if the negatives outweighed the positives. | John |
| The government should consider re-introducing export incentives – that would get businesses to focus on building export markets. | Graeme |