August 10, 2014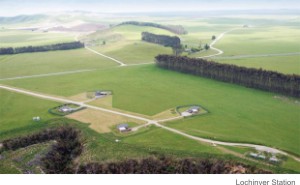 The 2014 general election campaign is shaping up to be the dirtiest ever. It has already become nasty, ugly, and personal.
A new low for New Zealand politics was the reached last week when the Internet Party held hate-fuelled gatherings, where the German founder called for a "revolution" and incited frenzied crowds into chanting "F… John Key". These events – which have been likened to Nazi youth rallies – are being held around the country. Video footage of the disgraceful affair is now part of the Internet-Mana Party's official campaign advertising.
Party leader Laila Harre, a former Alliance Member of Parliament and so-called champion of the poor, defended the hate chants by saying she celebrated students "becoming politically involved". Her stance demonstrates just how completely she sold out her principles when she went onto the millionaire's payroll and started dancing to his tune.
In our 5PM newsletter, we wondered "if she would similarly celebrate 'F… Laila Harre' chants as an expression of being politically involved. We can assume not given her reaction when the PM referred to Dotcom as her 'sugar daddy'." To read the newsletter, please click HERE.
MP Hone Harawera, another so-called champion of the poor, has also sold out. In a cash-for-favours deal, he has trashed the integrity of a reserved Maori seat with his plan to piggyback an independent party into Parliament. Through his actions, he is turning the Maori seats into a commodity, to be bought by anyone of financial means who needs a loophole to get into Parliament without having to reach the 5 percent party threshold. Once in Parliament, the Internet-Mana agreement allows the parties to split and operate independently – presumably gaining additional taxpayer funded benefits along the way.
That the so-called sacrosanct Maori seats are being manipulated so blatantly away from their original purpose, corrupting MMP and democracy as we know it, demonstrates only too clearly that the time has come for New Zealand to move to a single electoral roll.
If you agree that the Maori seats should be abolished, please support the Campaign 4 Change.
While all of this is undoubtedly a dangerous turn of events in New Zealand politics, the endless stream of exaggerated political claims that are already hitting the headlines signals the campaign will be more about sideshows and sensationalism, than any serious debate on policy issues.
As the influential American writer H.L. Mencken once wrote, "The whole aim of practical politics is to keep the populace alarmed – and hence clamorous to be led to safety – by menacing it with an endless series of hobgoblins, all of them imaginary."
The problem is that with politicians intent on hyping up their sound-bites to get them in the news, many voters will never get to hear the important information that lies behind controversial headlines.
That's where the NZCPR comes in. Driven by a strong belief that informed citizens are at the heart of a well-functioning democracy, we hope that by researching and publishing background information in our weekly newsletters, we will enable our readers to assess policy options in a more knowledgeable manner.
Take the case of the sale of the 13,800 hectare Lochinver Station. It is doubtful whether the issue would have even been raised, if the purchaser had been someone like American film producer James Cameron, who already owns New Zealand farmland.
In other words, are the political parties involved in the beat up really concerned about the general issue of foreign interests buying up New Zealand land – or has it been raised simply because the Chinese dimension adds the sensation they need on the hustings?
The buyer of the Station is Shanghai Pengxin, the company that bought the 16 Crafar farms in 2012. They paid $200 million – well above the price being offered by locals. The company operates in partnership with the state-owned enterprise Landcorp, which manages the 8,000 ha farms, creating hundreds of jobs. They are operating a vertically integrated business from farm to supermarket shelves in China, with much of the processing of milk into cheese, ice cream, infant formula, UHT milk and yoghurt, carried out through partnerships with New Zealand companies.
The Stevenson Group has owned the Lochinver Station for over 50 years. It was put up for tender last December. It is reputed to have been sold for $70 million, which the Group plans to re-invest into core business activities, including an Auckland-based quarry and industrial development. They expect to create over 8,000 jobs.
Sales of "sensitive land" to foreign interests must be approved by the Overseas Investment Office. A foreign buyer must demonstrate that the sale delivers a benefit to New Zealand over and above what would be produced if the land stayed with locals. In almost all cases, the land must be offered for sale to New Zealanders before it can be sold to a foreign buyer. In 2010, the government strengthened the Act to include two additional tests – would an investment harm the primary sector's vertical integration from farming through processing to product distribution, and would the aggregation of farmland by foreign owners harm New Zealand's ability to be a reliable supplier to world markets?
The decision on the Lochinver sale will be made after the election by two Ministers in the new government.
The purchase of farmland by foreigners has long been a contentious political issue in New Zealand. The overseas investment regime we have in place has been assessed by the OECD as one of the more restrictive in the developed world. With around 2 percent of New Zealand farmland estimated to be in foreign ownership, fears that China is gobbling up our land are not supported by the facts. Official data shows that the biggest foreign investor in New Zealand land during the five years from 2009 to 2013 was the US, followed by Canada, Israel, the UK, Australia, Switzerland, the Netherlands, Luxembourg, Monaco, with China in tenth place.[1]
Some of the highest profile foreign investors in New Zealand land include US billionaire Julian Robertson who bought the 1,800 ha Northland farm on which he build the world renowned Kauri Cliffs golf course and lodge in 1997, the 2,000 ha Cape Kidnappers property, on which a $90 million golf course and lodge are now located, in 2001, and a $12 million 3.5 ha lodge in Queenstown in 2009. In 2004, country singer Shanai Twain spent $21 million purchasing around 25,000 ha of lease-hold farm land near Wanaka, and in 2011, Hollywood film-maker James Cameron bought more than 1,000 ha of South Wairarapa for $20 million.
Immigration is another issue that continually hits the headlines, especially since up to a million New Zealanders live overseas. That means the country relies heavily on immigration not only to prevent a critical shortage of skilled workers, but also to avoid de-population.
Now that growth in our economy is stronger than in many other countries, the Kiwi exodus has slowed. In fact, in the year to June, migrants from Australia (mainly New Zealanders returning home) reached 22,200, the highest eastward flow since at least the 1970s. Migrants going in the opposite direction plunged from 48,000 in the year to June last year to 30,500 in the latest year. This was the smallest net outflow since 1995.[2]
The reality is that the departure of New Zealanders seeking a better opportunity abroad will not stop until our living standards improve. At present, New Zealand's average weekly fulltime wage of $1,087 is a third below the Australian average of $1,655. This means our nearest neighbour remains a very attractive drawcard.
The unions and some political parties want to increase wages, by decree. But demanding wage increases ignores the reality that wage rises are only sustainable if businesses can lift their productivity and profitability.
According to the Productivity Commission, "Productivity is about how well people combine resources to produce goods and services. For countries, it is about creating more from available resources – such as raw materials, labour, skills, capital equipment, land, intellectual property, managerial capability and financial capital. With the right choices, higher production, higher value and higher incomes can be achieved for every hour worked."[3]
Creating wealth should be a priority for ALL political parties, since increasing national prosperity is the key to improving our wellbeing as a nation.
Creating wealth means removing the roadblocks to productivity increases – cutting regulations, reducing compliance costs, eliminating trade barriers, boosting infrastructure, up-skilling workers, utilising resources, encouraging innovation, and making it easier for companies hire new workers.
Creating wealth also means lowering the tax burden. Tax is a major cost to business that undermines international competitiveness. At 28 percent, New Zealand's company tax is higher than many of our trading partners. In Europe company taxes have now dropped to an average of 20 percent, in Asia they are 22 percent, and across the OECD 24 percent. In Ireland the company tax rate is just 12.5 percent, in Hong Kong 16.5 percent, in Singapore 17 percent, and in the UK 21 percent for large companies and 20 percent for smaller ones.
This week's NZCPR Guest Commentator is Professor Roger Bowden, formerly of Victoria University's School of Economics and Finance. He has been examining the economic policies of the various political parties and has provided an analysis for us in which he highlights the perennial political divide – economic growth versus wealth redistribution:
"It's not the problem here that it has become in the US and parts of Europe. But all the same, there is difference of focus between the two major parties. National has in the past focused on removing growth impediments, and it will be business as usual for them if they get a third term. Labour is more explicitly redistributional in its policies. Their coalition partners the Greens are even more so, adding their own platform of environmental protection with the inevitable trade off against economic growth. But it's as well to remember that inflation has adverse redistributionary effects. On this front the Labour-Green policies are suspect, not only on spending as such, but on the living wage and proposals to reform the Reserve Bank Act. The Maori Party have also hopped on the living wage bandwagon".
In his article, Professor Bowden reminds us that while Labour and the Greens have a tax and spend approach that will result in the expansion of state control, National intends to continue reducing the size of government.
This presents voters with a clear choice on voting day: whether to support parties that want to make government bigger and more powerful – at a cost to individual autonomy – or whether to support parties that want to limit government, giving citizens more independence, freedom and liberty.
THIS WEEK'S POLL ASKS: 
Do you believe the sale of Lochinver Station would still be regarded as controversial if the buyer was not from China?   
Click HERE to see all NZCPR poll results
FOOTNOTES:
1.Herald, Foreign purchases and rural property
2. Simon Collins, NZ job prospects sunnier at last as unemployment drops
3. Productivity Commission, Why is productivity important?