September 20, 2015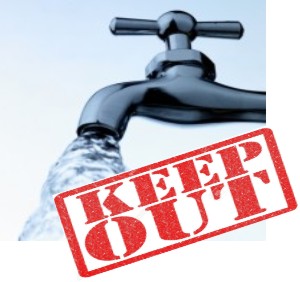 After the 2008 election, one of the demands made by the Maori Party as a condition of their support for John Key's newly elected National government was a constitutional review. Their objective was to entrench the Treaty of Waitangi as higher law into a new New Zealand constitution.
In fulfilment of that demand a Panel was chosen to guide the process, meetings were held, public submissions were called for, and in late 2013 a report was produced for the government. During that process New Zealanders clearly demonstrated that they had no appetite for elevating the Treaty into a central role in our legislative and constitutional affairs.
During the early stages of the review, the New Zealand Centre for Political Research became increasingly concerned that the general public were not taking the matter seriously enough. While constitutional issues are not regarded as especially riveting by most people, the changes being proposed by the Maori Party and Iwi Leaders were so radical that they had the potential to permanently and detrimentally alter the future course of New Zealand. We decided we could not sit by and let it happen.
Accordingly, we established a shadow constitutional review process, appointed our own panel of experts, invited submissions, and produced our own report on the matter. Most importantly, we gathered sufficient support to run a high profile public information campaign to alert New Zealanders to the dangers being posed by the constitutional review. In our newspaper advertisements, we encouraged as many people as possible to have their say in the government's submission process.
The campaign was exceedingly effective. Literally thousands of people responded with submissions against a Treaty based constitution, to the extent that the government's Panel was swamped with submissions and had to extend their deadline by another month.
In the end, people power prevailed and the NZCPR played an important role in preventing a vested interest group taking New Zealand down a dangerous separatist path.
But as history shows only too frequently, privilege seekers never give up. While, in this case, the Maori Party and iwi leaders did not succeed in changing our constitution, their desire to secure special power and control over the governance of New Zealand in general, and the country's natural resources in particular, has not halted.
There is an old saying that 'the price of freedom is eternal vigilance'. In a democratic society like New Zealand, that means being on constant guard against those who seek control through unelected power.
Right now Iwi Leaders are demanding the ownership and control of New Zealand's freshwater. That is their new agenda.
But the law in this area is clear. Even though water may pass over privately owned stream and river beds, nobody owns water until it is contained in a tank, pipe, bottle, or some other vessel. At that stage it becomes the property of the person who owns the vessel.
All common law rights to water were nationalised in 1967 under Section 21 of the Water and Soil Conservation Act, with regional councils and unitary authorities having the responsibility for managing water under provisions in the Resource Management Act.
As far as claims for water ownership are concerned, Clause 6AA of the Treaty of Waitangi Act 1975 – as amended by the Clark Labour Government – ended the lodging of new historic Treaty claims to the Waitangi Tribunal: "after 1 September 2008 no Maori may submit a claim to the Tribunal that is, or includes, a historical Treaty claim". While it does not prevent claims submitted to the Waitangi Tribunal on or before 1 September 2008 from being amended to include a water right, the Tribunal has no jurisdiction to deal with new historic claims for water.
This means that while the Waitangi Tribunal may have ruled in favour of the Maori Council's 2012 claim for the ownership of water, finding that "the closest English cultural equivalent to the Maori customary right in 1840 was full ownership" and that iwi need "enhanced authority and control in how their taonga are used", the Tribinal had no grounds to investigate this new historical claim.
This however, has not prevented Iwi Leaders from demanding "authority and control" over water, to, in effect, gain the same rights as ownership.
The issue came to a head last Waitangi Day when they gave the Prime Minister an ultimatum to provide them with the control of freshwater within a year.
The government is now complying.
Right now, unbeknown to most New Zealanders, the National-led Government and Local Government New Zealand are smoothing the way for regional councils and unitary authorities to pass control of the management and allocation of freshwater to iwi.
The strategy was agreed between the government and Iwi Leaders in April. Since then, Iwi Leaders have been consulting with Maori groups around the country, disclosing the plan and seeking their approval.
No such meetings are being held by central or local government to seek the approval of other New Zealanders, who will also be affected by these changes. There is talk that some sort of consultation process might be established next year, but by then it will be too late – the deal will have been done.
Last month, again without any engagement with the public, Local Government New Zealand, on behalf of the country's local authorities, signed a Memorandum of Understanding with Iwi Leaders to establish a secret-deal-making process to progress the highly controversial transfer of resources and power to iwi. Essentially this will ensure that not only will the public be excluded from the whole decision-making process, but they will not even be aware it is going on.
For instance, in the Memorandum, Local Government New Zealand – on your behalf – has agreed to Clause 5(a), stating that they "acknowledge the mana and kaitiakitanga status of iwi over the nation's land and natural resources".
Really?
Since when did New Zealanders agree that iwi have a special status over the nation's land and natural resources?
Does that mean local authorities consider that private ownership and property rights will now be subordinate to the rights of iwi?
Did each of the local authorities who are represented by Local Government New Zealand really agree that iwi have mana and guardianship status over the land and natural resources in their jurisdiction?
Do the councillors that you elected as your local representatives agree that iwi have mana and guardianship status over your land and natural resources?
Did your councillors ask your opinion on this?
Of equal concern are clauses 15 and 16(b) of the Memorandum, which state that Local Government New Zealand intends reaching a "consensus" with iwi leaders on "local democratic representation and decision-making".
How can iwi and Local Government New Zealand representatives even consider that such major constitutional matters can be decided in secret by them alone?
Since the appointment of iwi representatives with voting rights onto local authority councils undermines local representative democracy, it is a highly controversial issue of fundamental importance to all New Zealanders.
In fact, it is totally undemocratic to shut the public out of a process that would create a parallel system of governance, whereby all citizens seeking representation on a local authority must stand for election – except iwi, who can be appointed.
At the present time, while the control of water is in the hands of democratically elected councillors, who have sworn an oath to put the needs of their community ahead of any personal self-interest, the Memorandum paves the way for the establishment of co-management water rights committees, with a half of the members appointed to represent iwi tribal interests.
That effectively places the democratic control of New Zealand's freshwater into the hands of private iwi business corporations.
Because of the secrecy clauses in the Memorandum, not only will locals have no say over these developments, but most will have no idea that any such deals are even being contemplated.
It is scandalous.
To set the record straight, there is no legal requirement for councils to make any changes to their management of freshwater.
While iwi might want local authorities to treat them as Treaty partners and give them co-governance rights, there is no such partnership – a matter that has been confirmed by the Environment Court, which has stated that local authorities are not subject to Crown obligations under the Treaty.
Furthermore, the Local Government Act and the Resource Management Act simply require councils to take account of the concerns and needs of local iwi. They are not required to appoint iwi representative onto council committees with voting rights, nor are they required to give them control over freshwater.
Essentially, Iwi Leaders, the Government, and Local Government New Zealand are stitching up a deal on a council by council basis to pass control of freshwater to iwi – all without the awareness and understanding of the general public. From that deal iwi are not only seeking to control freshwater, but they also want a free water right allocation in perpetuity, on a priority basis, for marae, housing and land. They also expect that any infrastructure needed to supply those water rights should be provided free of charge – in other words, they want others to pay for the infrastructure that provides the free water!
This week's NZCPR Guest Commentator, Dr Don Brash, the former leader of the National Party, has looked into these developments and is also extremely concerned. I asked him to share his thoughts with readers:
"What we now know is that 'senior government ministers', including the Prime Minister, have over the last few months been willing to agree in principle to extending a kind of co-governance arrangement over many of the country's lakes and rivers – while we've all been busy debating the flag and wondering who would be selected to play for the All Blacks in the Rugby World Cup.
"One of the objectives of the Freshwater Iwi Leaders Group (a group representing most of the major iwi in the country) is to ensure that all Crown-owned lake beds and river beds, together with the related 'water column, the space through which the water flows' are vested in the relevant hapu or iwi, as has already been agreed by the government for Ngati Tuwharetoa with respect to Lake Taupo.
"And in the interests of enhancing iwi participation 'at all levels of freshwater decision-making', they want iwi representation on councils, joint management agreements, and Waikato River co-management or similar arrangements. This is nothing less than trying to set up a kind of parallel government which would prevent local councils implementing the policies on which they were elected unless they also had the approval of unelected iwi representatives."
Control of a country's freshwater is a crucial matter of major public importance.  If the National-led Government wants to give private iwi business corporations control of New Zealand's freshwater, they should come out and say so.
Others should also disclose their positions on this matter. All politicians and political parties should be asked to outline where they stand on this decisive issue – would they put iwi businesses in control of the management and allocation of the country's freshwater? And local authority councillors should be individually asked where they stand, since their votes on councils will be critical in pushing this through.
So what can we, the citizens of New Zealand, do about this?
First of all, we have to make others aware of what is going on.
Politicians at every level – central government and local government – need to be challenged, right now, about these developments.
And New Zealanders need to know that a behind-closed-doors deal is being done to transfer freshwater rights to Maori, and they need to know that it is being done in secret to avoid the inevitable controversy that such publicity would create.
We believe this matter is important enough to run a public information campaign exposing the agenda for what it is – as we did for the constitutional review.
Do you?
THIS WEEK'S POLL ASKS:
Do you support the Iwi Leaders' agenda to have central and local government pass control of freshwater to local iwi?

 *Poll comments are posted below.
*All NZCPR poll results can be seen in the Archive.

THIS WEEK'S POLL COMMENTS
| | |
| --- | --- |
| Water belongs to all NZ ! Who are iwi and Harpu?? Who are Maori????. | Don |
| Lunacy! | Laurie |
| Non elected Maori should not have any say on water rights or other natural resources. If they want to have a say get themselves elected onto local councils. | Robert |
| I think IWI will take better care of our rivers, streams and lake much better than Government and Councils have. Taranaki Council is another such which has lowered water quality standards in rivers. | Alan |
| Keep with government and local control. Freshwater belongs to everyone not just Maori. | Diana |
| History tells us that Maori should never be left in charge of anything, greedy IWI only want the money, they are not interested in helping their own to succeed, they prefer to take take take and give nothing in return. Just like their child abuse statistics, we never hear any Maori leader stand up and admit that Maori are to blame for the majority of child abuse, the majority of our prison inmates, the majority of welfare recipients and the majority of solo parents, to name just a few. They want the money and our useless politicians are too gutless to demand more bang for the tax payers buck for fear of being branded racist. Until the truth is told nothing will change. If IWI get control of water they will be going for the air we breath next and going by what has happened in the last 30 odd years they will get it, so drink up, make sure you have stocks of water for the rest of your life and start canning oxygen because very soon you'll have to go to your local Marae to purchase it. | Stevo |
| The water was here long before they arrived therefore it does not belong to them. | Graham |
| When do we stop giving our country away to maori when will this government start looking after all new Zealanders as it was elected to do not just the chosen few THIS IS SO RACIST. | Bryan |
| Nobody should own our water, every one should have equal rights. | Tom |
| Water is a neccessity for all life, and no one group or class of persons, cultures or beliefs, can claim control over that which nature has provided. Iwi have no more claim over water than they do to the air that we breath. Other than for prudent management purposes for the benefit of all users of water, be they human, flora or fauna, water must remain under the control 'of the people, by the people, for the people' as a basic tenet of a democratic society. To proceed as this government seemingly intends will surely lead to their downfall., and that of any future government that might venture to stray from the principles of democratic government! | John |
| Every one should be democrately elected. | Desmond |
| Key is a grinning idiot who is selling us out to maori. How this traitor manipulates us is a scandal. Worst of all – it seems the vast majority of NX'ers have their heads in the sand. | Aunty Podes |
| Little by little Maori are trying for a separatism society in New Zealand. Enough is enough. | John |
| I've said it before – I don't understand why our Government is pandering to the radical few?! | Raelene |
| Read my statement re Maori Control on FB. | ROGER |
| Theft from all New Zealanders is not acceptable under any circumstance. | John |
| Absolutely not. When is the public going to finally realize just what a treacherous Prime Minister we have. | Ronmac |
| Water is life; they will never take life from me; perhaps the start of a civil war if they do. | Michael |
| | |
| | |
| --- | --- |
| No way. Maori have no more rights than any other group of citizens. It is about time we stopped this PC crap. | Robert |
| As with the Constitutional Review, this is a non-starter. It must be publicized, exposed & stopped! | Dave |
| ONE GOVERNMENT, ONE PEOPLE WITH ALL MATERS OF A COSTUTIONAL OR TREATY BASED BE DECIDEDUNDER THE PROCESS AS LAID OUT UNDER OUR CENTRAL AND LOCAL GOVERNMENT LAW. NO EWI SHOULD HAVE OWNERSHIP OVER LAND ,,SEA, OR WATER UNLESS IT IS PART OF A TREATY BASED GRIEVENCE THAT HAS BEEN NEGOTIATED AS A SETTLEMENT. NO SECRET DEALS BY GOVERNMENT SNEAKED IN UNDER THE DIVERSION OF A NEW FLAG FOR N.Z. WE ALSO DO NOT NEED A NEW FLAG,OUR CURRENT FLAG IS STEEPED IN HISTORY AND MOST NZers DO NOT WANT $26 MILLION WAISTED ON THIS OBCENE PLOY BY THE KEY GOVERNMENT. | COLIN |
| Its time all NZers stood up and voiced their opersition to a minority dictating to a majority Come on all kiwis stand up and make yourself heard.What has iwi got over our Goverment that they continually give in to the minority. | John |
| ABSOLUTELY A BIG FAT NO. | PETER |
| Regardless of interpretations around existing legislation or pending legislation, water must always be a matter for all of the people, and not subject to any form of minority or ethnic-motivated contools | Ian |
| We need to get this sorted out once and for all. We are one country and one people, this divisive action only perpetuates this racist agenda. | Phill |
| The control of our water resources should remain with central government to ensure a fair and equitable benefit for all New Zealanders. | Leo |
| No bloody way. | Clark |
| Absolutely and emphatically NO! | William |
| I certainly do not support anything of this sort, but history tells us that Maori will get their way, they may have to wait a while so our dodgy MPs can come up with a side show like the Tpp or Climate change to distract us, then they'll hand over the reigns and we'll all be working for Maori. Welcome to New Zimbabwe. | Stevo |
| We need an immediate public information campaign to expose John Key's National- led government and iwi's agenda-these secret deals are shocking. We need a fundamental shift in our society away from racist Maori 'authority and control' over anything. Flags, pandas are just diversions while Key institutes these racist agendas. He needs to be challenged and deposed if necessary. | Monica |
| Its about time NZ Governments were open & honest with the general population & made everything to do with Maori & Treaty of Waitangi totally public. | David |
| No. These AVARICIOUS RACIST MOARI F**KWITS need putting in their place. It's such a shame the British didn't finish what smallpox started. A great pity, because it means all of these filthy savages will need to be eliminated when the civil war starts. Key is a SPINELESS WIMP and a BROWN NOSE just like FINLAYSON…how low can you go, John? Obviously the sewers run deep where you live. | Mark |
| No way. | Phil |
| NO NO NO and NO again, Maori never owned anything, they simply occupied a piece of land untill the next marauding tribe that turned up, drove them off, and this is the real Maori culture why change it. | Athol |
| Most certainly don't. Never!! | John |
| Control water and you control everyone. We can't let this happen. | Alln |
| No – the thought of it is outrageous! | Steve |
| Yet again this is 'taxation without representation.' | James |
| Fresh water is a necessity of life without which man or beast must perish, and this alone was enough to make it holy in ancient times. For prehistoric man, it was something specially mysterious and spirit-haunted because it moved and made a noise, and seemed to have a soul and will of its own. It was vital to his needs, yet neither his spiritual nor his material resources were sufficient to control it. Our Maori stone age cannibals honoured their sacred rivers and streams with ceremonies and dances and saw them as a sacred part of their lifestyle. Then in 1769 Captain Cook arrived and everything started to change. The European civilisation brought Christianity and democracy to NZ, as well as their vastly different ways and capabilities. For Maori this was a considerable culture shock. The meeting of two very different and unequal cultures. The inevitable choice, made by most Maori with the signing of the Treaty of Waitangi was to integrate with the Europeans and their much superior lifestyle. The claim to own all rights to fresh water probably dates from traditional Maori society pre 1769. Such ownership ceased when New Zealand became a democratic country post 1840. The Freshwater Iwi Leaders Group must be told by Government that no one owns fresh water. It is an asset owned by every citizen. | Ernest |
| NO racism No minority special treatment. | Robert |
| New Zealand is for all New Zealanders we share everything. | Fay |
| They want their cake and eat it! No way like the Monsanto seed business – no one owns seeds or water falling from the sky! Will they pay to have any spills cleaned up???? | Andrea |
| I can not believe that our Prime Minister and those about him are so ignorant of what is going on here. I for one will not be voting for anyone that does not show any concern with this issue . It is now well overdue for some decent representative to stand up and put a stop to all this nonsense and bring all these goings on out into the open for everyone to be made publicly aware. If a good politician took this on he would most likely achieve prime minister status almost overnight. What are they so scared of? If things have to be discussed in secret this creates immediate suspicion that something is definitely un-toward. | Laurence |
| If this progresses, National can forget a 4th term | Allan |
| N.Z. is not made up of "Our people" meaning said Maori and "the rest". Any Iwi claiming "their land" probably fought and killed whoever the earlier owners were. Now they want every the benefit of modern civilisation. Can't have both!! | Bill |
| We're such an apathetic lot when we can just accept the National Party's sellout to Maori. The media of course are much to blame in not publicising these detrimental raced-based underhand activities, so please continue trying to get the message across. But for our government to buckle to Maoris' outrageous demands is just criminal. Appeasement at any cost; simply gutless. | Graeme |
| Please investigate the trout farming proposal at Turangi – this is a terrible precedent for the future of NZ trout fishing. | Ross |
| Tell them to f..k off. | Chris |
| Make it very public knowledge guys. Spread the ward every which way you can. | Donald |
| Completely outrageous. | Jenny |
| As previously stated by the Labour Party, no one owns our water and this should stay the law. Who can state that they own the rights to water. Water comes from the sky and should continue to be free to New Zealanders. | Den |
| Water, like the land, is a natural source given freely from the Universe. No man has the right to place ownership upon it! This Govt is dangerous and not to not to be trusted!!! They are selling off 'OUR' country piece by piece! This water rights business, as ridiculous as it is, is also a smoke screen to distract us all from the bigger picture, TPPA (World Control). | Jan-Maria |
| Absolutely appalling, particularly that some of these discussions are being held in secret. | Mark |
| This is most outrageous and goes against all concepts of democracy. | Derek |
| DEFINITELY NO. It is crucial that water is available to all New Zealanders as a necessary service and not be high-jacked by a few in the community who think they know better and live their lives on mythology. As humans are basically made up of 70 percent water it is a hum,an right to have free and unfettered access to water at all costs. No this must not happen. | Audrey |
| Already the lake beds are vested to iwi, to pass over control of the water as well would pass lake control over to iwi compleatly. Subtle is it not? | Barry |
| Unless IWI leaders are voted into government they have NO powers. | Shane |
| Definitely not! | Brian |
| Race based politics must have no place in New Zealand. | Stuart |
| No way should we let this happen!!! | Pete |
| Natural resources belong to all the people. | Stewart |
| No I do not support such a ludicrous proposal! | Kelley |
| Utter foolishness. | Ned |
| Passing control of fresh water to one group of people is extremely dangerous and makes that group very very powerful. I'm totally against it! We need to let everyone know what's going on asap. | Brenda |
| Why isn't the media covering this?????? | Bruce |
| I believe that all New Zealanders want to protect and enhance our wonderful fresh water resources. The means by which this is done must be democratic and not secret. As a long time National party supporter, I am having serious second thoughts about Key and Findlaysons motives in this matter. | Graham |
| Deport them to the Auckland Islands with one bag of rice and a big knife each. | Robert |
| Clearly it doesn't matter what we think as it will happen anyway. Race-based policy is only ever going to breed racism and disharmony. We'll end up with another civil war at this rate. | Claire |
| No, No, No and NO!!! How come the press isn't running as hard with this issue as they have with the bloody flag debarcle, sorry….. debate?? And now pandas. | Raz |
| When will this political sell-out crap end?? Bags Rope-man job on the guillotine! | Dimitre Pisdoff |
| There should not be any special rights fro any group, Maori or otherwise. | Peter |
| Never No No No. | Ross |
| Unbelievable that this should be happening behind closed doors. | John |
| No no totally unnecessary and discriminating. | Nev and Kath |
| There is no need for this action unless Iwi want to make money out of it. The hydroelectric power plants would be one of the first to be targeted, then the trout fishing industry etc etc. | Robbie |
| Who's the goverment ?? The maori party polled the worst in the election and here they are dictating policy that will afect ALL new zealanders !! The goverment needes to be told and soon. | Shane |
| Outrageous. | Dick |
| I have also let the government MPs Know of my disapproval of it But after a short time I found I wasn't able to send the emails to them for some reason. I wonder why ? . | Raymond |
| What gives them rights to govern water supply. If waters fail to flow ; would they be liable for breach of promise/supply. Stop the racial nonsense. | Peter |
| Bugger off…… | Leith |
| I think that third term Government has not only become arrogant but are losing the Midas touch and support of the people no matter what the polls show. | Douglas |
| It's scandalous and treasonous… John Key must Never let this happen. No-one should do this to the NZ people. It's a betrayal of our trust & rights. | Peter |
| What is the matter with our country. We are all New Zealanders and should not be grabbing for control of natural resources on the grounds of race! No No No to your question. | Roger |
| The availability of fresh water should be freely accessible by all living in and/or visiting our country. Quantities however must be under government control. | Andrew |
| We have a spineless Prime Minister and a zealot as Treaty negotiations minister who are signing off on very dubious agreements with Iwi throughout New Zealand always without disclosure to the public until the matter is a fait accompli. The gifting of a 50% share in Hawke's bay airport as part of a Treaty settlement is one such example. The public of Hawke's bay were never consulted. The sycophants that make up the national government never challenge the coterie or clique who run the party. As a result in their term of office they have all but destroyed our liberal democracy and created what will be a neo apartheid State. The Prime Minister disgusts me. | Tom |
| Although I do not support this agenda because it will inevitably lead to iwi treating control as a potential cash cow for themselves. I do however feel ironically that they would probably be better guardians of this precious, essential resource than the current greedy, polluting mob that are abusing our freshwater resources at the moment. We need radical change that is focused on the long term benefit for all New Zealanders. | Gary |
| Unbelievable what politicians get up to.  A bunch of liars and thugs.What does John key expect to gain from all this. He will loose a lot more votes than he has to gain from the Maori. Even if they do suceed with giving Iwi control of our water, it would be a completely illegal, and have no standing with the public. | Carl |
| This is crazy. | Colin |
| Absolutely un democratic. Lets get rid of the Maori seats, and become one nation. | Richard |
| What an absolutely unconstitutional proposition. | Denis |
| Absolutely not, there would be civil outcry if this were to be done without proper public debate. | Bryan |
| To control water is to control life itself. | John |
| No,oh God, no!!!! Are we actually in time to do anything about it though? April feels like a long time ago if that's when Maori and the government shook hands. | Michelle |
| No bloody way – NEVER. | Graeme |
| This proposal is completely anti democratic and goes against the rights of New zealanders to be both informed about government proposals and to have a say on them. John Key is beginning to make Neville Chamberlain look like agreat leader.. The governments dealings in secret and lack of following democratic procedures are incresingly making new Zealand into a neo fascist state. | Wayne |
| Another undemocratic try to hand over what all Kiwi's should have a right to! | Ted |
| Water has no ownership and since government represents all people the responsibility for water must remain with the elected government. | Gerhard |
| What else do we now expect of this government? If they can't sell it to foreign investors they will do a deal with any party from whom they can gain political advantage. Dirty Politics should be read by everyone. It shows them in their true colours. | Terry |
| This appears to be our government acting outside the rule of law, the historic common law inherited from the UK, and outright deception of the people of NZ. | John |
| ADSOLUTELY NOT! | Lois |
| Definitely a BIG NO. | Don |
| How long must pakeha be resident in NZ before we have equal rights with the first immigrants/invaders? | Gregory |
| This is a racist agenda and will enhance the separatist movement. | Mathew |
| Most rivers and lake-beds were here in NZ before any maori or moriori for that matter ever set foot on this fair land. Water, river-beds and lake-beds belong to nobody. | Ray |
| | |
| --- | --- |
| Never No No No. | Ross |
| Unbelievable that this should be happening behind closed doors. | John |
| No no totally unnecessary and discriminating. | Nev and Kath |
| There is no need for this action unless Iwi want to make money out of it. The hydroelectric power plants would be one of the first to be targeted, then the trout fishing industry etc etc. | Robbie |
| Whos the goverment ?? The maori party polled the worst in the election and here they are dictating policy that will afect ALL new zealanders !! the goverment needes to be told and soon. | Shane |
| Outrageous | Dick |
| I have also let the government MPs Know of my disapproval of it But after a short time I found I wasn't able to send the emails to them for some reason. I wonder why ? . | Raymond |
| What gives them rights to govern water supply. If waters fail to flow; would they be liable for breach of promise/supply. Stop the racial nonsense. | Peter |
| Bugger off…… | Leith |
| I think that third term Government has not only become arrogant but are losing the Midas touch and support of the people no matter what the polls show | Douglas |
| It's scandalous and treasonous… John Key must Never let this happen. No-one should do this to the nzPeople It's a betrayal of our trust & rights. | Peter |
| What is the matter with our country. We are all New Zealanders and should not be grabbing for control of natural resources on the grounds of race! No No No to your question. | Roger |
| The availability of fresh water should be freely accessible by all living in and/or visiting our country. Quantities however must be under government control. | Andrew |
| We have a spineless Prime Minister and a zealot as Treaty negotiations minister who are signing off on very dubious agreements with Iwi throughout New Zealand always without disclosure to the public until the matter is a fait accompli. The gifting of a 50% share in Hawke's bay airport as part of a Treaty settlement is one such example. The public of Hawke's bay were never consulted. The sycophants that make up the national government never challenge the coterie or clique who run the party. As a result in their term of office they have all but destroyed our liberal democracy and created what will be a neo apartheid State. The Prime Minister disgusts me | Tom |
| Although I do not support this agenda because it will inevitably lead to iwi treating control as a potential cash cow for themselves. I do however feel ironically that they would probably be better guardians of this precious, essential resource than the current greedy, polluting mob that are abusing our freshwater resources at the moment. We need radical change that is focused on the long term benefit for all New Zealanders. | Gary |
| Unbelievable what politicians get up to.  A bunch of liars and thugs.What does John key expect to gain from all this.  He will loose a lot more votes than he has to gain from the Maori. Even if they do suceed with giving Iwi control of our water, it would be a completely illegal, and have no standing with the public. | Carl |
| This is crazy. | Colin |
| Absolutely un democratic. lets get rid of the Maori seats, and become one nation. | Richard |
| What an absolutely unconstitutional proposition. | Denis |
| Absolutely not, there would be civil outcry if this were to be done without proper public debate. | Bryan |
| To control water is to control life itself. | John |
| No, oh God, no!!!! Are we actually in time to do anything about it though? April feels like a long time ago if that's when Maori and the government shook hands. | Michelle |
| No bloody way – NEVER. | Graeme |
| This proposal is completely anti democratic and goes against the rights of New zealanders to be both informed about government proposals and to have a say on them. John Key is beginning to make Neville Chamberlain look like agreat leader.. The governments dealings in secret and lack of following democratic procedures are incresingly making new Zealand into a neo fascist state. | Wayne |
| Another undemocratic try to hand over what all Kiwi's should have a right to! | Ted |
| Water has no ownership and since government represents all people the responsibility for water must remain with the elected government. | Gerhard |
| What else do we now expect of this government? If they can't sell it to foreign investors they will do a deal with any party from whom they can gain political advantage. Dirty Politics should be read by everyone. It shows them in their true colours. | Terry |
| This appears to be our government acting outside the rule of law, the historic common law inherited from the UK, and outright deception of the people of NZ. | John RL |
| ADSOLUTELY NOT! | Lois |
| Definitely a BIG NO. | Don |
| How long must pakeha be resident in NZ before we have equal rights with the first immigrants/invaders? | Gregory |
| This is a racist agenda and will enhance the separatist movement. | Mathew |
| Most rivers and lake-beds were here in NZ before any maori or moriori for that matter ever set foot on this fair land. water, river-beds and lake-beds belong to nobody. | Ray |
| | |
| --- | --- |
| Thank you for keeping other NZer's informed. | Leonee |
| Maori leaders do not seem to understand the Principles of Democracy and/or One Citizen One Vote. | James |
| No, it's contrary to current law, has not been publicly discussed, and bestows privilege on one group of vested interests. | Ian |
| this is undemocratic and has no place in NZ. Could somebody explain to me why govt would want to hand over water rights based on race ? What is the motive? What gain and for whom would this benefit and why? | Bud |
| This whole process since the national govt was elected is scandalous. | Peter |
| NO, NO, NEVER. | John |
| Water is the source and essential component of all life on the planet. Without it we die. Maori are NOT gods, they must NEVER have control over any other person, be it a culture, race or religion. This National government is stepping way beyond its its mandate for the general population and now needs to be removed. This arse kissing has to stop. | Vic |
| NO not on your sweet nellie the less control the part maori iwees have 0ver anything the better. they should concentrate any effort the y have on reducing their criminal activities. | James |
| Definietly Not. | Janice |
| Not in a million years!!!!!! | Murray |
| This will split New Zealand and lead to an apartheid, and good bye to a National party. | Peter |
| Horrific. | John |
| No Bloody way. | Graham |
| This is unbelievable and frightening. | Albie |
| Rubbish | David |
| Dreadful idea. | Keith |
| The water is everybodies not owned by anyone. . | John |
| When is the population going to wake up? We live in New Zealand NOT 'Maoriland'! Our resources are to be owned and controlled by ALL New Zealanders NOT 'Maori Iwi Leaders. Civil War in NZ is not far away. | Martin |
| Wrong wrong wrong. | Margaret |
| This again exposes the intentional agenda to create a two race system, which in my opinion creates division, confusion and enmity. | Steve |
| The claims will never stop until we have a Government which has the courage to tell them "get lost". | Rodney |
| A very definite NO. It is passed the time for this National Govt to stop undemocratic deals with The Maori Party & IWI. It is time to abolish Maori seats. Make Maori be voted into parliament like anyone else. | Graeme |
| Firstly why? Secondly water is 'free' -belongs to all of us -nothing to do with iwi. | Fraser |
| Absolutely NO! One country, one government, same for all. Why are the rest of the country expected to pay all the costs in supporting one group? | Mark |
| Absolutely not. It's time the people woke up to what is happening in this country. One day they will, and then they will wonder how it all happened. Key just capitulates to whatever will keep him in power no matter how harmful for the country it is. Look at how he has done a U-turn over the peak flag. Mob rule seems to apply. Well let's all rise up and demand that he starts treating us all equally under the law with no special treatment based on race. We are all New Zealanders. | Helen |
| It is just another form of extortion. It is about time the Government stopped bending over to Maori. The tribes have all been paid out according to the the so called Treaty, but what about the muskets, blankets, axes , knives etc they got paid out for in the first place, Second dipping, thrice dipping and so on. No one owns the water. Enough is enough. | Wayne |
| No way. The Maori must not have any ownership rights or control over any freshwater whatsoever. These demands must be stopped immediately. These greedy so called iwi leaders should be publicly named and shamed. This whole thing is a sham. I wish the press would take this matter up and open up the whole sham. | Frank |
| Water is for everyone is NZ and should not be controlled by anyone. We are one country, one people, one nation and we all have the same rights! | Chey |
| Our Local Body elected representatives have no mandate to enter into any deal with Iwi over fresh water. | Anthony |
| Until we have a law where by every one is a New Zealander and one law for all, we will continue to have this problem. This is something John Key could do and he would go down as the greatest PM this country has ever had. | John |
| It goes on and on. This is more madness !! | Lynn |
| Iwi should have an equal vote only. I suspect most "Iwi" have more Pakeha blood than Maori anyway and I wonder what regard they give to their Pakeha heritage. Regardless of that, even if full blooded Maori, they should have the same vote as the rest of the population and have the same privileges. | Adrian |
| Absolutely NOT! Democratically elected Councils must retain full responsibility for providing water to ALL citizens. | Jim |
| Water is one of natures blessings, not for the iwi to control or charge for. | Trish |
| This is the most ridiculous and dangerous move to even consider giving them power over these resources. | John |
| There are no full blood Maori left, we are a nation of mixed bloods.We must not continue down these racist lines.  We are doing the settlements where things were unjustly dealt with.  Besides that iwi are a group of NZrs and should have no special rights over other kiwis. | JC |
| This is obscene pandering by government to Maori for political allegiance. This is all part of the litany of lies being promoted about a Treaty of Waitangi that did not exist. | Lyn |
| Unbelievable that this is even being proposed. | Bruce |
| For a minority opinion that has no substance to predominate all that has to happen is for the majority who do not agree, to do nothing. | Peter |
| Without question, this is the most serious matter facing our nation today. Thank goodness for Don Brash and Muriel Newman bringing this to our attention; The question has to be asked, why aren't the media doing this – they are always rabbitting on about the need for transparency? In fact it is so serious, that one could well posit the case that those iwi pushing this cause are skirting with or are actually engaged in treasonous and seditious behaviours. Consider these definitions: Treason: 'violation by a subject of his or her allegiance to his or her sovereign or State', and sedition: 'incitement of discontent or rebellion against the government'. At the nub of this matter is that if iwi are granted their demands on control of our water, they have worked against the public good of their host country. And why treason? Because water, in equal importance to our soils, underpins every aspect of our daily life. The ready availability of good quality water, such as NZ takes for granted, is of huge and growing strategic importance, nationally and internationally. No-one would argue with that. To suggest that the water that falls on our fair land is Maori rain is deeply, profoundly and unutterably ludicrous. Any parley by government with iwi on this matter must cease immediately. And a nation-wide media coverage of the matter must immediately be initiated. | Peter |
| No Way. | Winifred |
| Absolutely not! What is the matter with our politicians? Do they covet the Maori vote so desperately that they will do anything and give away everything to the greedy iwi? It's time New Zealanders stood up to them and told them in no uncertain terms to bring an end to all this rubbish. | Stewart |
| This whole problem with so called Maori would go away if they had a blood test to prove they were more than 50% Maori. | John |
| Bloody hell, what sort of nation are we becoming.? How long are these egotistic politicians whom consider themselves gods answer to unbiased democracy. Keys has become the pushme pullme Prime Minister of the controlled world. All credit to NZ's MMP system of democracy. | Robert |
| This is the most scary and dangerous thing that threatens our country. We have just seen that public opinion can get the govt to change, as seen by the inclusion of the 5th flag..we must get the public to come out in force to stop this. | Bryan |
| Absolutely NOT. | Deb |
| Np— democratically no. | Roderick |
| One more move to divide the country. | Margaret |
| One country, one people, one law. | Bryan |
| Just another nail in the coffin. | Doug |
| Definately NO. The present govt is riding rough shod over the people. Wherehas democracy gone??? | Brian |
| The government that allows Iwi to control our water resources will not be in power for very long. They will be committing electoral suicide Should it come to pass I will vote for any party that will repeal such a move. | David |
| Water, like air, is there for everyone and NOT for any 'body', Government, Council or Iwi to have control over, charge for or dictate who can or cannot use or have access to it! | Diana |
| The national govt is just as sneaky as maori it should be made clear to all NZr's what is going on and no group of individuals should have control of water it is for all that live here. | John |
| What is John Key thinking about? | John |
| | |
| --- | --- |
| Would be a nightmare. They have no water rights whatsoever.. | Pete |
| Some serious consultation needed with ALL New Zealanders – lets quit the "back room deals" by the "Boys" for the "Boys". | Bruce |
| Should Governments – local and central – agree to this proposal then this country is in big trouble. Sadly, however, appeasement of Maori has been going on the many years including both the Clark and Key eras. Finlayson, the minister in charge of these matters is hell bent on speeding up the process and wont bear any criticism. Arrogant as he is, anyone who disagrees with him is immediately branded a red-neck or worse. As Muriel says, now is the time to act. | Vince |
| Definitely not!!! | Noela |
| Absolutely NO! | Brian |
| Unbelievable. | Andrew |
| Enough of this Bulls**t. | Colin |
| Control of our fresh water by Iwi interests? NO, NO,NO, NO,NO, NO,NO, NO,NO, NO,NO, NO,NO, NO,NO, NO,NO, NO,NO, NO,NO, NO,NO, NO,NO, NO. Get my point? | Carl |
| Racial discrimination is abhorrent! | Brian |
| NO WAY. Water falls from the sky (as it is now) It can be stored and charged for the supply to everyone, but no one can own it. | Andrew |
| Here we go again the minority on the treaty gravytrain. Enough I say. | kevin |
| This is despicable!! A situation by stealth that all New Zealanders should be made aware of and be party to. All Government decision for the people of NZ should be made clearly and in full view. Thank you NZCPR for routing underhand and totally unaccetpable attempt to derail the handling of this country's valuable resources. | Robyn |
| We NZer's need to make a stand now to safe guard our future BEING. | Mark |
| This nonsense needs to be published nation wide. | Anthony |
| Sooo— what comes next Maori demands on all oxygen in the air we breath?? I said it before and say it again. These Maori bosses are not stupid . They know only too well that potable fresh water is becoming increasingly harder to supply and being in control means a gigantic and perpetual income stream for Maori bosses. Sure — a few dollars will trickle down to the Maori peasant– to keep up appearances– It is all about the basic principle — to take control over this country and everything and everybody living in it. As to out Govt. In my opinion the have commited high treason by undermining and ultimately destroying every democratic principle. Deals behind closed doors are Mafia style business practices at the least. NZlanders have been a apolitical lot for too long and if they do not wake up asap we all will suffer the consequences and this can turn ugly in no time. If you deprive people of their rights and expose them to the will of a few we will have a very volatile situation at hand which in turn will disrupt our way of life and will do harm to Nz's reputation overseas .I remember this particular comment of this Maori writer in this column two issues ago. He basically told everybody to f — off if we do not accept this ( perceived ) fact that this is Maori land and Maori rule. So there we have it!! That is just one small sign of wha resentment there is under the surface. This has nothing to do with' 'We are one people' Maori political hard liners want total control End of story!!! | Michael |
| NO! when is all this going to stop. This country is heading towards civil unrest. | Bill |
| NO, NO, 1000 TIMES NO! | Ed |
| Time to stop the hand outs and the "you owe us" mentality. | Kevin |
| When is this rubbish going to come to an end? | Ralph |
| This country is fast becoming a them and us situation and it will destroy the cohesion of all citizens in N.Z. It is time for other Members of parliament to come out and state their positions on water rights and recourses so we as citizens know where they stand. It this way we can vote them out of power. N.Z First is the only Party that has come out to say NO to water rights for Iwi saying its a nonsense. | Laurent |
| Racist. John key has sold us out. | Greg |
| The intellect of politicians appears to be that of a worm. There are great changes coming to New Zealand and not of a beneficial nature for the country or New Zealanders in general. This is just one of the things we all need to be concerned about. | John |
| Absolutely not. Terrifying thought. These people are not even looking after their own people with the money they've been given; why should they care about the rest of us. | Hilary |
| Emphatically no way. | Mike |
| NO, NO, NO WATER IS FOR ALL PEOPLE. | CONNIE |
| This type of thing ongoing in this country must be stopped and or reversed. | Trevor |
| Water is transient. Ownership without purchase is a lunacy. | Barry |
| Gosh no!! | John |
| Most definately not! I am also seeing and hearing things esp. in Health sector that worry me very much – less non-maori funded services etc. and we're silenced ie not allowed to speak our minds anymore! very sinister and v. dark times. We're being taken over and there's little we can do about it or so it seems….Mental Health services are even worse – discrimination is rife! we're living in the Dark Ages, gone back 30 yrs. or more – not seen, not heard, not listened to….might as well be back in an Institution! Consumer Rights disregarded the 'norm'.. No 'complaints procedure' adhered to…..disgusting way to behave…..except if you are Maori then its completely different of course, but you're not allowed to say that! Even though it is the Truth! I don't mind being quoted – I go to dhb mtgs. and tell them my concerns but it falls on deaf ears – of course…..I'm just a consumer/patient, I don't have a 'voice', I'm not considered or respected…. | Heather |
| Who can one trust to represent New Zealander's interests. Governance by subterfuge is not what I was brought up to believe in or campaign for. I certainly did not pledge to protect such action when I joined the Armed Forces. If this proposed control ever came to pass what recourse would the disenfranchised citizens have other than revolt. Please let all those seeking to pass and those seeking to gain this control come to their senses and ensure inclusion for all citizens in this sought of decision making. | Michael |
| Water is essential to all life and needs to be continue to be managed as it is. | Phil |
| If it passes at all then the majority of New Zealanders must refuse to comply with the law. What are this bunch of national duds going to do about that. Put the majority of the population in jail? | Peter |
| Scandalous. | Peter |
| NO! – who the hell do these brown parasites think they are? Time for our spineless elected public servants to grow a set and tell these jumped up rock apes where to shove their ultimatum. I really am getting sick and tired of hearing this sort of thing – there seems to be no end to it. I view ISIS as the greatest blight on the face of humanity but now I am starting to have second thoughts! | Scott |
| No Bloody way,,,they get more than enough with handouts now,,,John Key you are letting us down..You wont get my vote next time. | Earle |
| This is corruption at it's very worst! Not only are our representative councils and elected local bodies being asked to act without the public's knowledge, but they will have been asked to keep these meetings and decisions secret until it is too late to undo the damage! Just as John Key offered the foreshore and seabed to the Maoris, without other New Zealanders having any say /vote on the matter, he is now stabbing us all in the back again! This man is a traitor who doesn't deserve to hold a resrponsible position of trust. I certainly don't trust him! | John |
| Absolutely not. It, the control should remain in Government hands, and even these Regional Councils should not have any "special Places for these so called Iwi groups" one person one vote. | Bryan |
| It's owned by all New Zealanders. | Evan |
| New Zealand is being, "Balkanised" via tribalism. Google this: AR GLOBAL BALKANIZATION 1977.pdf Proctors This lecture was delivered by Ayn Rand ar, "The Ford Hall Forum" , Boston, on April 10, 1977. Thirty-eight years later it has become more relevant today than when it was written, not only in Europe but now in New Zealand and the West in general. Our Justice minister should read this. Did I say justice – should I have said injustice ? | Don |
| The objectives and strategies outlined in the Power Point presentation of the ILG shows that this has been in their melting pot for a considerable time. It emphasizes their separatist ambitions and their hunger for any asset that might provide a source of income without the need for work. | John |
| Racism!!! | Peter |
| Of course not, this proposal is just plain ridiculous. What happened to democracy in this country? | Terry |
| Iwi should have no rights to control or take ownership of any freshwater lakes or rivers. | Mike |
| Hell No! This is very dangerous stuff for our crumbling democracy. The ominous deceit must be strongly opposed at all levels. | Gordon |
| Separatist and undemocratic. | Tony |
| All New Zealanders must work for the benefit of the community/country as a whole and not individual groups for their own monetary benefit.. | Keith |
| How many full blooded Maori are there stil Not very many I believe and are they going to own us and rule over us is that what want.? Other people have tried in the past. | Theodorus |
| I do not believe that something like this could even be taken seriously. Why don't we as Europeans have a technology clause so only creators of technology are able to freely use it all other's must be restricted | Ivan |
| Surely freshwater should be controlled by elected representative answerable to the voters. | Lyn |
| Again it is pure racism. What can we do, our Governments just love Maoris and serve them with slavish devotion. As in Shakespeare "Ah justice thou art fled to brutish beasts and men have lost their reason". | Eric |
| Maoris have no more rights than any other race. The French, Chinese and Europeans all settled here in reasonable numbers many years ago – not just the Maoris. | Tony |
| NO WAY LET'S SEE IF THE CROWN LAW ALLOWS SUCH DEALING. IF THIS IS UNDERHANDED DEALING THEN THERE HAS TO BE A SPECIAL COURT SET UP TO INVESTIGATE. MAYBE THE QUEEN COUNCIL BE ASK TO INVESTIGATE?? | ivan |
| Can National please show the people of New Zealand their mandate to even contemplate such legislation. | Murray |
| NZ must remain a multi-cultural society at best, bi-cultural at worst, & given the proportions between Maori (about 15% & all others at 85%) allowing Maori excessive dominance in our pluralistic society is reckless at the least. | Peter |
| If iwi get to control of fresh water do they also accept liability for any damage (flooding, etc) resulting from excessive rain? | Wink |
| Absolutely scandalous. | Bernie |
| Outrageous. | Paul |
| This is absolutely scandalous. Where are the media in getting this out to the general public. How can we get this published in newspapers and on news items so people know, because most will not know via your blog unfortunately. This HAS to be addressed so the public can have a say. | Gail |
| This must never be agreed to. | Don |
| This is terrible. | Sheena |
| Listen Mr John Key. Stop pandering or caving in to these greedy buggers. Water does NOT belong to these fascists and the sooner you learn to say NO to them the happier we"lol all be. | Carolyn |
| Slimy politicians again. | Roy |
| Because it does not belong to one small group but all residents of NZ. | Rog |
| Absolutely NOT. | Dave |
| This subject needs to be in the public domain. Too much in this country under John Key is happening in secret. | Mary |
| How dare they do this!!! We have to ensure the govt is ousted over this. Problem is election is too far away to be useful. A march on parliament with manuka staves do you think?? | Mike |
| Definitely and equivically not. | Benjamin |
| | |
| --- | --- |
| A scandalous programme to further divide people in this wonderful country. | Keith |
| No, never…..What next…they gonna try for "air rights" and charge us for breathing. No, water for all is a God given right, it falls freely from the sky for goodness sake and nobody owns it..(except God that is!) | Steve |
| NZ is for Kiwi not Iwi. | Phil |
| This has gone far enough whos got the balls to call a halt to this expensive nonsense. | Peter |
| Who voted for MMP? | Bruce |
| It never ends. | ALLAN |
| It's disturbing in the extreme to think this is happening. Its even more disturbing to think that it is being done in secret, the only reason for which is that Iwi and central and local government know that there would be such an uproar they wouldn't have a show of letting it happen. This isn't tyhe meaning of a "partnership" as I understand it. it's all about control and then ensuring continuous cash flow at the expense of the disadvantaged partner. Bloody MMP !!! | Mike |
| One would have to be insane to agree to such a thing. | John |
| I am in the UK a present and at a meeting with a large group of expat kiwis I raised this issue and the response "why do you think we are living over here"? How sad. | Tim |
| This is ridiculous, I am sure most New Zealanders are not aware of these issues. | Dave |
| Successive governments continue to foster a subtle but definite change of reverse apartheid as our country is sold or given off to maori. | Peter |
| What on earth is going on?. How can this be happening? Why aren't the media all over this. The Maori's are really over the top and our Politicians should stop this rubbish in it's tracks. | Colin |
| The general population of NZ is already working to support the Maori elite and the more power they are given the more they want. Why bother to vote for local councillors when they can be overruled by unelected Maori "representatives" with no agenda other than lining their own pockets. Time to elect a party with a leader who is not the Maori Party's puppet. | Liz |
| I am so disappointed with the government over this water issue but I am also absolutely disgusted with maori leaders and the Waitangi Tribunal.It appears to me that they are nothing more than greedy activists. Our politicians are just weak kneed people who seem to be more interested in what's in it for them than anything else. | Mike |
| What nonsense first the water then the power then a toll on any bridge over the water then a fine on any discharge then no fishing without a iwi permit then no boating on freshwater and so it goes on. this country called new Zealand is going down the tubes with all this racist crap. | David |
| Now water, next air!!! | Alan |
| Disgusting..one people one country …what a joke.. The arrogance to even think they have more rights than any other kiwi.. | Derek |
| Non Polynesian New Zealand citizens are becoming marginalised by increasingly rapacious demands made by a small % of persons with some Polynesian ancestry. | William |
| I do not support the iwi leaders agenda as I think central Government is the only body to control water rights. Maori does not have exclusive ownership to water rights. | David |
| NO – NO – NO, a thousand times NO. The Treaty, such as it is, gives shared use of national natural esources to the citizens in common, each citizen a share in relation to all other citizens under one law. It reserves a share right to the maori only as a safeguard against total exclusion from a share, but does not provide exclusive and separate share and certainly does not provide any exclusive control. Because the Treaty converts the legal status maori from ignorant natives of no legal standing as at 1840 (such as existed in most other colonies) to citizens in common, under one rule of law. No separated ownership is given nor right of ownership vested nor intended to resile. As long as the Maori are happy to have recourse to the outdated antiquated Treaty, then they are obliged to abide its limited contents and one status of citizen under one rule of law prevails, separated partnership and all its mischief is a myth perpetrated by elitist self interested groups and needs to be exterminated once and for all. If this Government acts against the rights of ALL citizenry to bestow special privileges on one (ethnic) group in isolation, on the matter of natural water rights, natural water reservoirs and natural water use, then the Prime Minister and the Minister of Justice and Attorney General need all to be impeached by the Citizens for Gross dereliction of their Public Duty of Office (Treason), outed from their offices and very possibly incarcerated, so great is the potential crime upon the people. Every one needs to blog their opinion and poll their voting inclination on this matter. dont be distracted by rugby cups or fancy flags, NZ Society without water is doomed. | Richard |
| This is outrageous and I am sickened that this idiot government would even contemplate such a drastic move. | William |
| The proposals are simply OUTRAGEOUS. | Hylton |
| Today we see the P.M. doing a flip-flop over the extra flag. When can this country have a P.M. with enough spine to make a stand and lead us forward as one Nation? It's surely what the position stands for! | Alan |
| Certainly not. | Inga |
| WHY ARE THESE MATTERS NOT BEING AIRED IN pARLIAMENT BY OUR SO-CALLED REPRESENTATIVES? | Don |
| What is going on here i thought we lived in a democracy.  The public need to be made awhere of these behind the door deals with unellected iwi.  When these deals are made public the people revolt as we have seen in new plymouth and hawkes bay. | Morrie |
| Just what in hell is wrong with our elected people? | John |
| Apartheid is alive and going strong in NZ. The more we give the more they want.. This garbage and white mans' guilt complex has got to stop. | Allan |
| I find it reprehensible that this question even comes up for discussion. Our fore bears in NZ worked bloody hard to make NZ what it is today. With very little help from M%u0101ori other than to have the hand out all of the time. It is only since Eva Rickard, the Jackson generations, Harawiras and other of that ilk have split NZs into two camps. When I went to school and to work Moriori were part of all NZers. They formed a very useful part of our society and were treated evenly with all. We enjoyed the ceremonial aspects of their culture and celebrated it as a part of all of us. My family arrived in NZ in 1876 and settled in the Wanganui. We contributed in farming, council, and administration of that area. In 1913 the family moved to the Waikato, and commenced farming at Raglan. My grandfather was a pioneer in the bus travel era and opened up the tourist industry from the Waikato to Rotorua,Waitomo and Toupo. He fought in the Boers war for us and three of his sons served overseas in ww11. They did not do this so that NZ becomes a country of apartheid. I am absolutely disgusted that the M%u0101ori, under a few shit stirrers like Tuku(underpants) Morgan and co would want their own people go back to the dark ages. I have visited the Philippines, Taiwan and Fiji and it is so obvious that the small people are poorer, homeless and degraded while those in charge live the good life at others expense while still having their hand outs. I despair completely on our future as still a young country with so many possibilities. | Brian |
| | |
| --- | --- |
| Absolutely not! | David |
| I have grave concerns for the future N Zers if maori have control of freshwater, where the hell are we going !!!!! | Graeme |
| Another take over. | Allan |
| Absolutely not! How utterly undemocratic! | Graham |
| No way! | Colin |
| It belongs to everyone…the Key led government aare traitors to their own people. | Brian |
| I can't understand this present Government's mentality. | Richard |
| Cannot believe this is happening. NZ is going backwards. | Hugh |
| NO NO NO!! | Philip |
| Some people have the cheek to ask for what was never theirs. Water belongs to everyone. | Bryan |
| If they have control of the water they will have control of NZ and everything in it No way should they every get control. | Cherryl |
| Totally opposed. | Ray |
| Makes no sense. | Gerhard |
| This National led government is a bunch of PC do gooders pandering to every whim of Maori stirrers | Laurie |
| Even Helen Clark had enough intestinal fortitude to knock that one on the head, so the apartheid Maori Party was born. If you are gullible enough to believe that the next step would not be Maori descendants charging for the use or enjoyment of our beaches & water-ways, then I wish you well & suggest you never consider voting for a political party that promotes one law for all. Maori never owned anything, they simply occupied a piece of land untill the next marauding tribe that turned up, drove them off.. | A.G.R. |
| If they get control (by stealth) how long before the ransom demands from Ngati Gimmee Gimme start. | Kabe |
| No way! It's time to get real. | Alan |
| This has got to stop !!!! | Kevin |
| Definitely not. Freshwater is a free universal commodity and should be controlled by a democratically elected central Government. | Peter |
| The Government's closed door deals are scandalous. | Russell |
| Outrageous proposal. | Cliff |
| Al New Zealanders 'own' the water on behalf of future generations of New Zealanders no matter what is their race or religion. | Terry |
| Politicians need to STOP all this PC crap, and represent the people of New Zealand, as a whole, NOT vested interests. | Graeme |
| No way it is not the National Government authority to do this and all the public should be informed of their secret dealings!!! | Margaret |
| What is going on is scandalous. The Tuwharetoa have recently granted an "easement " in favour of Mighty River Power authorising MRP to use the water in the Waikato River to generate power in return for a secret payment. This indicates that MRP have acknowledged that Tuwharetoa own the water. | Wah |
| It has been shown in the past that Iwi can not manage assetts,what they want is control so that they can extort money from govt.. | Edward |
| We must put a stop of iwi getting there hands on the water we must stop this crazy business of un elected Maori reps on council. We should be one people. | Neil |
| No amount of parliamentary support of National by the Maori party justifies any change in the laws governing new NZ which creates privilege based on race or political organisation. | Gavin |
| No way if that happens the iwi will demand that every user be charged but will take no responsibility. | Ken |
| Any thing to retain power. Thank you for your vigilance | David |
| When is this madness going to end. | Steve |
| You should explain how much of our wild water is controlled by Maori already. Lake Taupo is a good start. | Alan |
| The current National Government is totally disregarding its supporters. It needs to admit that it is prostituting itself to Maori corporates in order to keep in power. Have a read of 'The suicide of the West' NZ is giving it a good go! | David |
| This is dangerous racism – it can not be allowed to happen. | Colin |
| This is more evidence that we are no longer a democracy but are in fact a plutocracy; "a society ruled or controlled by a small elite minority of the wealthiest, or most influential citizens", where the Laws put in place by politicians are actually created by this elite minority. If the politicians, our elected representatives, do not stand up to this (probably because they stand to benefit personally from going along with it) who will? | Richard |
| It is scandalous. | Brian |
| Fresh NZ water belongs to everyone! No individual group should have control or own water in this country! It is a disgusting scandal if any of this is being carried out in secret! Race based rights do not have a place with fresh water! | June |
| Definitely not. | Bruce |
| Ownership should be in public hands for all to use. Not in private control. | Carl |
| Absolutely under no circumstances! | Andrew |
| Another Maori takeover bid. | Gareth |
| A National disgrace…. WAKE UP Kiwis… | Don |
| Water is not owned by any individual or organisation. | John |
| This is un bloody believable, when will maori ever stop putting their hand out. Tis needs some major publicity.!!!!!!! | Chris |
| It is a disgrace and is an anethema to 1 vote 1 person. | Tony |
| Our water, ALL of ours. | Vaughn |
| This is typical of the National Party but is undemocratic and must be prevented… | Graham |
| Water is free,no way should it be owned by any one, no private deals, water is the most important liquid we need to live! | Helga |
| | |
| --- | --- |
| Part-Maoris controlling water? Perhaps a more honourable pursuit would be that of controlling the ethical values of the part-Maori criminal sector comprising more than 50% of our prison population. It is patently obvious that areas with high crime rates coincide with the density of the part-Maori population. Instilling moral and social values in the younger generation should take priority over nebulous 'claims'. Activists are in denial about their own Pakeha ancestry. If they cant be honest with themselves about a genetic fact then there is little hope for the "Maori bit" of their heritage. Honesty precedes any mutual understanding. Maybe honesty doesn't pay as well as self-delusion and the insidious indoctrination of young part-Maori children. | Mitch |
| No one should own our water. | Peter |
| No! No! No! Central and local governments should never hand over the water rights to the greedy Maori Iwi. These blood sucking leeches should be told to go to hell and stay there Immediately. | Colin |
| This has to be some kind of a VERY sick joke. Are they going to administer this control from their prison cells that more and more maoris are filling. Don Brash said the only honest words Ive heard from any politician >>> MAORI ARE NOT SPECIAL !!. I would go even further but thats for another day. | Des |
| I am sick of a small minority constantly making more and more claims. Already the have low tax benefits from the population. When all said and done much of the claims now make are the result of conquest prior to the Treaty. | Bruce |
| Absolutely Not. This is unhealthy racism in a multinational country. | John |
| This all seems very underhand and un- democratic. The politicians should be ashamed of themselves. | Alan |
| This certainly requires further debate in a wider forum. | Alistair |
| This is apartheid. | Donal |
| They will just do it anyhow, it has something to do with the Government collecting votes in the crazy MMP system. | Warren |
| Absolutely not! | Jacky |
| Get rid of MMP, it allows/encourages political parties to do deals with vested in interest minorities to gain and stay in power. | Allan |
| No way. Full stop. | Rob |
| Right now we need to have this process out in the public domain away fro secret meetings and behind scenes negotions. | Murray |
| This is outrageous, Must be stopped. | Bill |
| Let us stick to our Democratic principles and only agree to Elected Majority Rule. | Ralph |
| There is no way that I would ever support a deal of this kind.Furthermore,this weak Governments secret dealing with IWI stinks. | Ron |
| Absolutely ridiculous and scary. | Marian |
| I would rather it be in Iwi control than Government or Council control, they have had their go of it & FAILED…At least iwi will ensure everyone gets fair & just outcome. | James |
| Here we go again – Iwi trying to gain another privilged position in APARTHEID NZ. What on earth is wrong with successive governments pandering to Maori demands and entrenching APARTHEID in NZ more every day. | Geoff |
| Outrageous submission to radical Iwi sovereignty claimes over land and water ownership. Got to be stopped. | Roy |
| This theft must be brought to the attention of every Kiwi. It requires wide publicity. Maoris do not have the right to unelected seats on Council. NO ONE OWNS WATER! If Maoris control water our electricity prices will go through the roof, as will our cost of metered water, which we pay too much for already. The next thing that will happen is we will be charged entrance fees to sit on the beach or visit our National Parks. It has happened in the USA, it will happen here. Once again it is gimme gimme gimme. Decisions made in secret are usually wrong. Is there a parallel here with the negotiations on the T.P.P.A? | Chris |
| What a load of racist nonsense! When are non maori going to stand up and say enough!!!!!!!!!!!!! | Andy |
| Any such deals with any party, regardless of whether they are iwi or not, need to be conducted with a degree of transparency! | Simon |
| What do these iwi people not understand about "Crown owned"? The water, streams and lakes are NOT theirs so they have NO priority control of these natural assets belonging to ALL New Zealanders. It must stay that way. | Wayne |
| Its hard to believe that politicians and Council staff would willingly give away this "public" resource, but that is exactly whats happened before with the foreshore "co-governance", Te Urewera National (no longer) Park. Soon there will be no "public" resources left for New Zealanders. | Grant |
| Racist rubbish !! All water belongs to everyone & not any interest group ?? | Andrew |
| No Way, Iwi have already taken far too much from us New Zealanders. | Kelvin |
| Will they want the air next. | Garry |
| When is the idiocy going to stop.. The give me more, give me more of the Maori should be stopped. They have been given to much freedom to demand. Make them work for what they want like every one else | Johan |
| Too many secret deals . | John |
| Definitely Not !! | Jude |
| Fresh water belongs to all citizens in New Zealand and not just one ethnic group! | Constance |
| Definitely not! Next thing they will try is to gain control over the air that we breathe! Just what is our politicians' agenda on this? How about a referendum? | Kevan |
| Absolutely not! no one owns water, not us and not Maori. It should be for everyone. Next thing you know Iwi will be claiming rights for the air over New Zealand! | Rhys |
| As mentioned so well by Dr Muriel Newman, it is wrong to suggest that any one group should control NZ water. It is a necessity of life and our most valuable resource. | Lloyd |
| This is what happens when the Govt gives in to one tribes claims, the rest want the same deal or better. If the Govt had done what the English Govt did when they were approached by Maoris wanting compensation for past wrongs, they were literally told to get lost. Pity we had not done the same, then this sort of problem would not have arisen. | David |
| | |
| --- | --- |
| What utter rubbish !!!!!! It's about time this gutless Government started saying "NO" in a very definite way. | Alan |
| This will destroy New Zealanders freedom. | Allen |
| They must be part of communities not above above or separate. | Sandy |
| More sly dealings darkly at dead of night….certainly needs to be exposed publicly and put this government and their iwi mates firmly in their places!!! | Neil |
| Totally undemocratic. | Adrian |
| We know from past experience how this works, first deny that anything is happening, then say that it is for mana and purely symbolic, and finally when it is all established put the boot in by demanding money. Just look at the foreshore and seabed, the fine New Zealand mountains and the Auckland volcanoes. They never give up because the non-maori always cave in. | John |
| This has got to be stopped this is another money making racket that this government wants to foist on the rest of New Zealand at every ones exspense. | Digby |
| I wonder if this is why the flag debacle is on us, to hide key giving nz away! | David |
| Thank goodness there are folk like yourselves bringing these crazy ideas to public view. | Anon |
| The maoris shouldn't control such a vital product | Neil |
| When will someone say NO to these self appointed guardians of the land, and allow NZ to grow into a nation of peoples who respect and work to gain their spoils rather than expect hangouts? | Lee |
| WE ARE ALL IDIOTS  200 YEARS AND WE STILL DON'T GET IT !!! HOW STUPID CAN WE BE ???? We are dealing with 'bone-in-the-nose' TRIBALISM which offers absolutely nothing to 21 century society. Compassion, charity, kindness, generosity, mercy, empathy and sympathy are all viewed by Maori as weaknesses which offer opportunities to be exploited. The exploitation of these weaknesses is compounded by the condescending and patronizing attitudes of the PC social engineers who fill the Beehive and NZ universities. The NZ government have pathetically capitulated to the extortion and willingly provided a red carpet for Maori in order for them to rewrite (fictionalize) NZ history and burden all NZ taxpayers with an endless barrage of baseless compensation claims. So is it any wonder NZ is in such a social mess ? | Steve |
| This absolutely must not happen. It is a scandal of the highest order if this government allows this to happen. They will lose my vote if it does, and I am a staunch National supporter. | Brian |
| Day light robbery. | Jeff |
| How can we force the Govt to bring this out into open so it can be discussed, or have a referendum. | Colin |
| John Key said no one owns the water Now he has done another about face. Tppa and now this. | Jackp |
| This is not right and should not happen. Local Government should hold control. Is iwi becoming the government now. Some people need their heads fix. | Robert |
| Water is the right of all citizens not just one group. | Trevor |
| Outrageous anti democratic behaviour of the Government. | Anon |
| Now there being too greedy!! | Elaine |
| Wake up NZ – Water belongs to everyone and should never be handed over to any Maori group/person. Time NZ Government put a stop to all the "Treaty" claims and do what's right for all NZers. Local govt. can and should refuse all Iwi pressures – let them be elected, they have `no rights' to be there otherwise. | Elayne |
| Definitely not! Crazy thinking! Pure greed! | Ron |
| Absolutely not. The water must stay in publlc hands and cotrol. | Brent |
| No one owns the water, least of all Maori. The time has come when this Maori bull shyte "We own everything" must come to an end, they are not indigenous and have no more rights than anyone else in the world. | Stevo |
| Never before in the history of human welfare, has so much been done by so many for so few and with such little gratitude on the part of the recipients. | Bruce |
| A very dangerous path to go down! | Pam |
| John Key and the National Government and cronies should be charged with treason. | Thomas |
| Our local council doesn't have public meetings-except with iwi! They like most councils seem to have been brainwashed into accepting all this garbage-and they are mostly National party members. | Roger |
| This is just part of an ongoing, endless demand for as much power and control that a relatively small section of Maori want for themselves, using the Treaty as a lever and a vehicle. Enough is enough and if John Key and any other politician gives in to this rubbish then this country, as we know it, will cease to have any value whatsoever. A resounding NO. | Donald |
| This must NOT be allowed to happen. The shortsightedness and stupidity of our undemocratic central government and local body politicians is breathtaking. Do they honestly believe that they have been democratically elected by the citizens of New Zealand to behave in this arrogant manner? Stuff the stupid bloody flag debacle, let's start worrying about the REAL issues! | Les |
| Appalled that this has gone on under the press radar. Or is the press is being controlled. | Wendy |
| The sooner we get rid of this type of rubbish the better | Karl |
| Time for a New Party, call it the Small Business Party, so the business people get a say in how the Country is run, not burcats. | Geoff |
| No secret deals should be entered into with Iwi regarding freshwater rights. These people have no greater rights to freshwater than any other New Zealanders. All secret deals should be exposed in the press and the Government called on to explain. | Doug |
| This is bad news. | Andrew |
| WATER IS A RIGHT OF EVERYONE!!!! Not just a select few. Not something to be given rights to by one party to another. It is for everyone here. | Nadine |
| If this goes ahead every politician and council shoud be charged with treason. | Richard |
| No No NO NO NO NO . Never…. Now, who's going to determine how much sunlight we may have? Fresh air, anyone? This used to be funny. It's not now. Whose permission do we need for that? If the various political parties are weaseling or appeasing to gain votes, will you please consider what you are giving away in order to gain a win at the polls. Mind you, if the supporters of the Treaty can come up with a water price which is lower than the present Auckland Council's efforts, they might be in with a chance? There is no basis in Law or common sense for a Treaty-based take-over of anything at all. | Maggie |
| NO NO NO. | Carolyn |
| The interesting point here is the thundering silence of the opposition parties to bring this to the public's notice. They can't say that they are unaware of what is going on, as I can't believe that the whistle blowers, who are happy to tell all, have not advised the others Obviously, they agree with the direction and will vote accordingly. The whole pandering to Maori and their elite iwi leaders has become a joke, but with secret backroom deals by all parties ,to stay in power , this will continue until the voting system is changed. | Barry |
| As much as I believe John Key is by far our best choice for Prime minister and am a National supporter, this would most certainly change my support for both. | Richard |
| Never!! | Trevor |
| We need a government that will listen to the majority of New Zealanders and not be held ransom by any individualist group promoting segregation. | Malcolm |
| This stupidity must never be allowed to happen …get real, what a joke, what next …those who even entertain the idea must grow up before even more stupidity arises. | Roy |
| OMG!! What next!? | Gill |
| No way. Never. | Kerin |
| When are our idiot politicians going to wake up and stop this Mamby Pambying to Maori and Iwi.It is splitting the country and it will ultimately Ruin the Country ,socially and economically unless they front up and Stop all these continueing Treaty settlement claims.One Country one People one set of Standards for all. | Roger |
| Very concerned. I thought John Key had stated many times that no one would ever own our "water". | Dennis |
| Absolutely no,free water means existence for all, not a privileged few. | Rowan |
| Water is a renewable resource, and as such is owned by no one. | Simon |
| I am really surprised that this is even being considered by our national leaders. We already have clear evidence of an insatiable agenda based on race and perceived 'greivances' which is untenable and will destabilise New Zealand. It is grossly unfair and a breach of democracy. | Matthew |
| | |
| --- | --- |
| We no longer have a democracy in NZ!.We haven't for some time. | Barbara |
| Ridiculous. | Garry |
| This of course is the most outrageous thing that could happen in this country. If this proceeds then anything can be given to Iwi without so much as a thought for the country as a whole. | Murray |
| No No No! | Barry |
| Definately "NO" | Arthur |
| More low down deals under the table by a pathetic week kneed government. The flag and the Pandas just a white hearing distraction. ? How about the unappreciative Maori behind this BS go live as they did 300 years back. No cars, No horses, no houses, No anything and leave the decent Maori folk and the rest of us to live together in peace. The water management stays in government government control. Come on NZ, stand up and put a stop to this offensive crap. | Donald |
| Key & Finlayson are selling us down the river Key is only interested in holding onto power and Finlayson is lying to us over the settlement process.WAKE up NZ Key and his party are organising behind closed doors the breakdown of Democracy in NZ.I accuse them of apartheid in reverse. | Lance |
| Never. | Graeme |
| Bloody disgusting how New Zealanders have no rights as far as John Key is concerned. | John |
| Definitely not! | Clive |
| This better NOT happen! | Dennis |
| Definitely no a thousand times no!,,!!,,,,, | Ken |
| Definitely NOT. | David |
| What a terrible government lost my vote. | Barry |
| To pass control of fresh water to iwi is a direct threat to the very existence of every other NZ er. Fresh water is a fundamental right. To give control to Iwi is gives them them the control of your food supply and life itself. Iwi will simply turn off the tap and bleed you dry. NO way. | Rick |
| Absolutely not. | Keith |
| I have had a guts full of the mantra of a few Maori radicals. Gimme, gimme, gimme, more, more, more. This nonsense has to stop. | Lee |
| Because next it will be the air that we breathe. | John |
| This is fraud on a national scale. Is John Key a total wimp and closet supporter of handing over governance of NZ to a handful of Maori agitators? | Peter |
| Definitely NOT! | Trevor |
| They really have gone too far this time. It must be stopped. | Chris |
| An emphatic NO. NOT NOW, NOT EVER! | Terry |
| Quite scandalous and we must make sure that the NZ people are aware of what is being hatched in secret, so that opposition can be mounted. Water rights must never be race based! | Annie |
| No way. It belongs to all of us not just part-Maoris. | Peter |
| One land, one people, all equal under the law, is this too much to ask? | Steve |
| We have a creeping political paralysis in this country -beware – beware – beware. | Stuart |
| No group should have control above other citizens. We share it jointly as NZers. | Colin |
| All New Zealand citizens should have common usage of water with no Maori groups in control. | Peter |
| Water belongs to all New Zealanders. | Joan |
| The only reason Maori want control of natural resources is so that they can make money out of it. They will hold us all to ransom over water. | Graham |
| The government would never DARE to let iwi take control of our freshwater. Is this another broken promise of John Key's, the worst Prime Minister in our entire history? JOHN KEY – man up and keep your promise – NO ONE OWNS THE WATER!!! Do you want to be remembered as the Prime Minister who started civil wars in this nation? | Cecelia |
| Definitely not!! New Zealanders whether they like it or not are going to have to get active to prevent a minority group of people controlling freshwater, local governments and practically everything we do in our own country – Kiwis start by writing letters to newspapers, MPs, councillors etc and support the groups that have already formed to oppose this racial takeover. | Geoff |
| Scandalous – democracy only at election time then face the hidden agenda. | Henry |
| Disgraceful. Undemocratic. | MH |
| Who do they think they are? they abused their waters and any rights. Its about time we stoped any more of this type of Bull shit. | Jim |
| Man this is disgusting. First we as tax payers pay out and continue to pay the local tribes and now if this goes ahead more tax prob will be added to the rates bill. Its becoming more like north Korea each day and yet the Joe Bloggs Maori seems to get either nothing or hardley anything. As a tax payer I am tired of funding the gravy train. | Robbie |
| This is total rubbish as anyone with an ounce of intellect knows maori under the treaty have no rights period-these so called interpretations by shady court rulings if challenged would found totally incorrect like most of the treaty rulings that have preceded. | Rowan |
| Iwi do not represent the majority of New Zealanders. Control over such an important resource in the hands of unelected power hungry persons will result in civil war. | Dave |
| This is so wrong on so many levels….I cant understand why politicians think this is even something that should be discussed.What a sell out to maori. | Lyn |
| Why has mainstream media not pursuing this with questions to the PM and ministers? | Rod |
| You have got to be kidding. | Richard |
| Water belongs to all New Zealander's no one group has control over this precious source. | Barry |
| Extremely UNDEMOCRATIC. | Cliff |
| When is a deal not a deal? Exactly. | Andy |
| More racial, unwarranted sneakiness? | Ian |
| Don't trust local Iwi to manage anything at all. | Karin |
| Is democracy being changed to aparthied by our Gov't, which will lead to tyranny by a minority? | Don |
| This must not happen as it is fundamentally wrong! | Bruce |
| | |
| --- | --- |
| The appeasement of the elite of Maoridom by politicians of all shapes and colours is sickening. When will they realise they are being had! | Michael |
| I find this whole thing appalling. Maori are the same as everyone else. Why don't the politicians realise that? | Wendy |
| Freshwater belongs to no-one and only democratically elected representatives should have anything to do with its management and allocation. | John |
| Maori have no more right to freshwater than anyone else. | Brian |
| The greed displayed by iwi leaders is incredible. Why can't the politicians see that they are being played? Water belongs to everyone – there should be no special privileges based on race. | Kim |