December 15, 2019

Dear NZCPR Reader,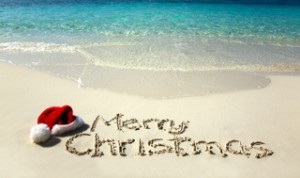 Thank you so much for your on-going interest in our work, and for your encouragement and support and during the year.
Thanks too for distributing our information to others in your networks, for engaging in our weekly polls, and for sharing your views – together we are helping to shape the future direction of New Zealand!
We wish you and your family a wonderful Christmas and a happy and healthy New Year!
Annual NZCPR Fundraising Appeal
I won't beat around the bush – the success of this Christmas fundraiser is crucial for the on-going operation of the New Zealand Centre for Political Research.
It's a worrying time of year for us – it's when we find out whether we have the backing of our readers to continue producing these newsletters for another year.
As you know, to protect our independence the NZCPR accepts no form of State assistance. We have no ads, no paywall, and no subscriptions. Instead we rely totally on the kindness and generosity of readers.
Your support is crucial. If you would like to ensure we can continue to send you our weekly newsletters and run our important campaigns, then please support us HERE.

When we set up the NZCPR as a think tank in 2005, our vision was to strengthen grassroots democracy through knowledge. We felt that making our research and commentary freely available would help to counter the dreadful spread of propaganda that increasingly masquerades as news.
We reasoned that if we delivered a quality newsletter to our readers each week, speaking out with courage on the issues of concern and standing up for the values they believe in, they would be prepared to chip in to help to keep us running.
Thanks to your backing in the past, the NZCPR has been able to make a real difference. We do not shy away from the tough issues but speak out when strong voices are needed. Our work continues to inform public opinion. Politicians and opinion leaders listen to what we have to say. Policy makers follow our research. Our commitment motivates others.
Looking ahead to election year, we feel our contribution is now more important than ever as we witness the core values of our society being increasingly threatened by radical forces that have the support of this Labour-led Government.
If you back us in 2020, a key focus of our work will be defending Democracy and the Rule of Law against the sweeping attacks of Maori sovereignty activists, who are attempting to cement in place the co-governance of New Zealand.
We will stand against their plan to increasingly divide our society by race, and expose their aim of creating a privileged elite, that relegates all other citizens to second class status.
We will continue to defend our Freedom of Expression – the freedom to speak, think, and express ourselves is fundamental to who we are as Kiwis. With Labour signalling that they intend to introduce 'hate speech' laws before the next election, we will stand ready to campaign against any attempts to undermine those crucial freedoms.
Next year the escalation of regulations and controls in the name of climate change that we warned about, will start to bite, especially now that the Government has appointed a number of extremists to its powerful Climate Commission.
Already the impact of Jacinda Ardern's reckless decision to destroy New Zealand's self-reliance on oil and gas is being felt through a serious gas supply shortage, which is forcing up wholesale prices and will soon start affecting domestic supplies.
On top of that, the Green Party's Climate Change Minister James Shaw, in dictatorial fashion, has declared he wants greenhouse gas emissions to peak at 2020 levels and fall after that. He's announced huge changes to force the economy to rapidly decarbonise, including a ban on all new coal-fired boilers that are widely used for low and medium temperature heating, and a doubling of the price cap on carbon. This will compel businesses to pay $50 a tonne, up from $25. This will force up the cost of petrol and electricity and have a flow on effect on the price of all goods and services throughout the economy.
The Minister dropped his announcement on businesses just before the Christmas break, and the consultation period is mostly over the summer.
If the NZCPR gains sufficient support to continue our work, reminding New Zealanders that Jacinda Ardern specifically designed her 'zero carbon' laws to be the harshest in the world, will be a priority. We want the public to understand who's behind the escalating costs and the increasing pressure on family budgets.
It is also interesting to note how Government parties have already set in train powerful strategies to swing the election in their favour.
The Green Party will be counting on those young voters who they expect will turn out in force to support the legalisation of cannabis in the referendum, to give them their party vote. This would not only ensure they pass the 5 percent threshold, but will give them a stronger position in post-election negotiations for a new government.
And Labour and New Zealand First have planned massive campaigns to bribe New Zealanders with our own money. For Labour it's a $12 billion spending spree of borrowed money, while New Zealand First has more than $2 billion of the Provincial Growth Fund left to allocate. Winston Peters will be hoping that will win them sufficient support to again become the kingmaker to secure a second term for this radical socialist government.
As we look at the past and to the future, we are left wondering whether other New Zealanders share our deep disillusionment with an MMP system that empowers extremism. And, having followed the UK election result, whether there's a silent majority who would support a return to First Past the Post. If we have your backing for 2020, this is an issue we would like to explore early in the New Year.
So, if you would like the NZCPR to continue providing you with the sort of information that the politically correct mainstream media no longer publishes, then please support this crucial end of year fundraiser HERE.
And to the vast majority of readers who have enjoyed our newsletters over many years but have never donated, would you consider a regular contribution to help ensure we have a future?
The reality is that the NZCPR is a collaborative effort – we cannot do what we do without your backing. But together, we can help to shape the future direction of New Zealand.
To support the NZCPR, please click the donation button…

And if you don't like using website donation forms, here are the details – BUT please make sure you include your name and email address so we can send a receipt:
*Internet Banking – credit ASB Bank: 12-3099-0833814-00
*Credit Card – please call 09-434-3836 to make a phone donation
*Cheque – post donation form HERE to NZCPR, PO Box 984, Whangarei.
*Auto Payment – post bank authority HERE to NZCPR, PO Box 984, Whangarei
I really hope I have worked hard enough this year to win your backing for 2020 – and thank you for considering this request for help.
Best wishes for Christmas and the New Year.
Warmest regards,

Dr Muriel Newman
NZCPR Founding Director