June 25, 2017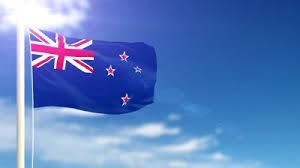 Immigration will be a major election issue. Concerns are growing over New Zealand's high levels of net migration, which hit a record 72,000 in the year to May, with 130,400 permanent long-term arrivals and 58,400 permanent long -term departures.
Arriving and departing Kiwis are having a major influence on the numbers. Back in the year to May 2012, 22,400 returned home, while 61,800 departed, leaving a net loss of 39,400. Four years later in the May 2016 year, the net loss had reduced to 3,500, as 30,700 New Zealanders arrived home and only 34,200 departed. Nowadays, the numbers arriving and departing are fairly even.
In essence, the high levels of net migration are being driven by New Zealand's strong economic growth. A critical shortage of skilled workers is attracting record numbers of immigrants to our shores. In addition, changes to New Zealand's health and safety laws, that are forcing more and more employers to drug test workers, are creating a growing demand for unskilled migrants.
As a result of drug testing, businesses that traditionally hired locals for basic jobs are being forced to employ migrant labour, as locals – knowing they won't be able to pass the drug tests – are no longer bothering to apply. Instead of working, they are prefering to sit on welfare and smoke dope.
This week's NZCPR Guest Commentator is political columnist and former ACT Party Leader Rodney Hide, who describes the reality of what's going on:
"Every day I drive down Colombo St in Christchurch. On one side foreigners are constructing roading, pathways and buildings. On the other Kiwis are sitting in the street begging. No foreigners are begging in Colombo St. They haven't the time. They are too busy working rebuilding the city following the devastating earthquakes.
"The infrastructure would not be being built if it weren't for foreign workers. It's the same in industry after industry. Kiwis won't work. Foreigners will. Our hospitals would collapse without foreign workers. So too horticulture. I am sure every industry would suffer without foreign workers.
"There is also the problem of drugs: Kiwis turn up to work refusing to be drug tested or failing to pass the drug tests. So much so, that I know of workplaces that have given up, sadly and reluctantly, on hiring Kiwis sent by Work and Income.
"We should be thankful for the great immigration statistics but we shouldn't be blind to the question they pose. And it's not the one the opposition parties are asking. It's how on earth can a healthy young man sit on his bum all day begging, grumpy with his lot, while foreigners working all around him are rebuilding the city?"
The reality is, that at a time when record numbers of migrants are needed to keep the country working, tens of thousands of able-bodied Kiwis are sitting on benefits, unwilling to get jobs.
According to Ministry of Social Development (MSD) figures there are 119,400 working-age beneficiaries receiving Jobseeker Support. More than half have been on a benefit for over twelve months. While 64,000 are categorised as "work ready", 55,400 have a "health condition or disability" including 25,600 with psychological or psychiatric conditions, 9,200 with musculo-skeletal system disorders, 3,300 who have been incapacitated by accidents, 2,500 with heart disorders, and 600 with pregnancy-related conditions.
MSD data also shows 34,000 able-bodied New Zealanders receive Sole Parent Support for children under 5 years old, and 28,000 for 5 to 13 year olds. While those with school aged children are expected to take on part-time work, they are not required to move into full-time jobs until their youngest child is 14. As a result of these weak work requirements, many do not bother trying to find employment.
And that's the problem with New Zealand's welfare system – there is little imperative for those who are determined to stay on welfare to move off.
Germany faced a similar problem more than a decade ago – largely as a result of reunification. The welfare system had become overly-generous, leaving claimants with little incentive to find work. As a result, employers were shifting work abroad to find cheaper labour, leading to a reduction of jobs in Germany.
In response, the Government introduced major reforms that 'significantly' reduced benefits for the long-term unemployed and tightened up on job search obligations.
The changes were a huge success. Unemployment declined from almost 13.4 percent in 2002, to 5 percent by 2014, and the 2.5 million jobs that were created helped the labour market to remain strong, even during the global financial crisis.
Of the many changes, the key was to require everyone who was unemployed and wanted financial support to enter into a contract with the Government that outlined the obligations of each party – what the unemployed person was required to do to get a job, and what help and support the state would provide. This contract between 'jobseeker' and the 'Jobcentre' was coupled with 'sanctions' or benefit cuts for beneficiaries who failed to keep their side of the bargain. The Government came to realise that some unemployed would only work if they were forced to do so.
Here in New Zealand, while politicians no doubt had the best of intentions when they put in place welfare laws to protect people from the consequences of unemployment, there is nothing noble or compassionate about laws and regulations that discourage employers from hiring the unemployed, and discourage beneficiaries from taking jobs.
The fact that 100,000 able-bodied New Zealanders are sitting on the couch being paid by taxpayers, while the country has to import foreign workers, is a national disgrace. The Government needs to act decisively to fix the problem, instead of tinkering around the edges with kid gloves.
What's worse is that National's newly announced immigration changes, that will take effect in August, are likely to make the problem worse by discouraging unskilled foreign workers, without whom, businesses that are finding it impossible to hire willing Kiwi workers, may be forced to close.
Last month, UMR Research published a revealing survey about New Zealanders' attitudes to immigration.
As could be expected for a largely migrant nation, New Zealanders are more positive towards immigration than negative – by 34 percent to 23 percent, with 41 percent unsure. Younger people are the most accommodating, with over half of 18 to 29 year-olds agreeing that increasing the number of immigrants will make New Zealand a better place. In comparison, only a third of those aged 45 or older were positive about immigration, with a third of all respondents unsure.
The preferences by political affiliation were very revealing – 43 percent of National voters thought immigration makes New Zealand a better place, as did 41 percent of Labour voters, 55 percent of Green voters, but only 19 percent of NZ First voters.
Asked whether the country's infrastructure was coping with the high number of immigrants, respondents overwhelmingly said no – especially in health, transport and housing. In particular 84 percent of NZ First voters, 79 percent of the Greens, 75 percent of Labour, and 59 percent of National supporters, do not think that housing supply will accommodate population growth over the next few years.
When asked whether last year's 50,000 approvals for Permanent Residence and 200,000 approvals for Work Visas was too high, 79 percent of NZ First supporters agreed, as did 53 percent of Labour, 50 percent of National, and 40 percent of Green voters..
And when asked to make a choice between issuing fewer work visas with more rights for migrants to remain in New Zealand and access social security, or issuing more work visas with fewer rights to stay and access welfare, younger people and Green voters opted for fewer visas and more rights, while everyone else wanted more work visas with fewer rights.
Despite strong calls by the Greens for increased refugee quotas, most people remain opposed. While the Government has announced that the maximum intake of refugees of 750 people per year will increase to 1,000 in 2018, 24 percent of respondents thought the number should be less than 750, 19 percent thought it should stay at 750, 28 percent thought that increasing the number to 1,000 refugees is about right, and 22 percent thought it should be higher.
When it comes to the issue of paying for citizenship, New Zealanders are united in their belief that all migrants should have to undergo the same citizenship procedures, irrespective of wealth. In other words, New Zealanders believe strongly that citizenship should not be able to be bought.
With regards to the cultural practices of new migrants, a majority of New Zealanders across all age groups and political persuasions are relatively relaxed, believing that people should be able to continue with their own practices – as long as they are legal.
And with regards to other immigration 'issues', 79 percent of New Zealanders think there should be a cap on immigration, 61 percent think only New Zealand residents and citizens should be able to purchase New Zealand property, 45 percent are concerned that cultural enclaves are being created that divide our communities, 36 percent are afraid that increasing rates of immigration will lead to an increase in the threat of terrorism, 36 percent are apprehensive that high rates of immigration are threatening the Kiwi way of life, and 30 percent are afraid that more immigration will lead to higher levels of organised crime.
When asked whether people who want to live in New Zealand should have to declare their commitment to the Treaty of Waitangi, 28 percent agreed, 29 percent were unsure, and 43 percent disagreed. And when asked whether New Zealand's Treaty obligations should require consultation with Maori on immigration policy, 34 percent agreed, 15 percent were unsure, and 51 percent disagreed.
Maori leaders, of course, have been trying to muscle their way into a position of control of immigration policy for years. They are worried that rising levels of immigration will threaten their status as the second largest population group and undermine biculturalism. In 2007, the Maori Party's Tariana Turia, complained that rising numbers of immigrants was stopping the 'browning up of New Zealand'.
Maori Party co-leader, Te Ururoa Flavell, admits that many Maori see immigration as a threat: "I suppose a fear that the position of Maori as Tangata Whenua in our country is a threat by the sheer number of immigrants coming into Aotearoa". He says they don't get nearly enough input, and he wants "Maori to be at the decision-making table all the way through the planning stages – from setting appropriate numbers to what support newly-arrived immigrants might need to settle in".
He would no doubt like to see full scale Treaty indoctrination programmes for new migrants becoming compulsory – to consolidate what is already occurring on a voluntary basis.
Overall, the UMR survey shows that while New Zealanders are favourable towards immigration, they remain very concerned that our infrastructure is not coping with the high numbers. With opinion divided along political lines, it's not difficult to see why immigration is such a priority issue for NZ First.
While political parties are no doubt planning to jump on the immigration bandwagon, let's hope they recognise the need to ensure sufficient workers are available for businesses with low skilled jobs – before proposing cuts to the supply of foreign labour.
Essentially, that could mean introducing drug testing of all beneficiaries, or tightening up on welfare laws – perhaps along the lines of the German experience of requiring all able-bodied welfare recipients to sign a contract guaranteeing that they will accept any suitable job that comes along, or risk losing their benefit.
With further welfare reform clearly an urgent priority for New Zealand, it will be interesting to see whether any politicians have the vision and courage necessary to tackle this issue, by signalling it in their election manifestos.
THIS WEEK'S POLL ASKS:
Should able-bodied welfare recipients be required to sign a contract guaranteeing that they will remain drug free and accept any suitable job that comes along, or risk losing their benefits?


*Poll comments are posted below.
*All NZCPR poll results can be seen in the Archive.

THIS WEEK'S POLL COMMENTS
| | |
| --- | --- |
| Most NZ er's would agree that these people should be made to work for there financial wellbeing. BUT we have what I regard as scumbag press who refuse to publish facts. They revert to falsehoods and are now brainwashing readers and listeners with what is now referred to as false news. Maybe we should confine the press to honesty so kiwis can read and/or listen to a factual report of activities. | Allan |
| I like the sound of the German scheme for reducing the unnecessary burden of people who wish to sit and do nothing instead of completing an honest 40 hour week and contributing to well being of the country. | Chris |
| Minimum time for benefit loss should be 6 monthsno matter howlittle the drug taking habit was. | Victor |
| Way past time to take a stand. | Jon |
| Obviously less but it is not going to happen. Just look at the harassment and abuse Paula Bennett is receiving at the moment. | Lee |
| The Govt should ban all benefits for unemployment and force them into Govt work schemes as they do overseas. Singles mainly I guess. Taxpayeres hould not p[ay for idleness. We are facing western decl.ine. The Chines just laugh at our soft stupid self destruction. We will be Chines slaves soon about 15 years away from invasion now . We are like th final days of Western ancient Rome!! | Tom |
| Not so sure if it should be ANY suitable job. Might need to be a few realistic conditions, Location for one. | Steve |
| It seems like a no-brainer question to me – is there an intelligent alternative? | Hilary |
| BRING IT ON !!!!!!!!!!! | Simon |
| We must get the politicians to adopt a firm policy of "No work no Pay" because we can not afford to pay all of these people from limited Government funds. NZ is in debt with all the money Governments have borrowed from overseas. We have got to become a productive nation again where every person who is fit to take on a job is helped to get into full employment. | Ernest |
| New migrants should not have to adhere to the lies about the Treaty of Waitangi. Maori should not control immigration policy. | Monica |
| Yes agree to a contract between the job seeker and the State to drive personal responsibility and yes to drug testing but accepting ANY SUITABLE job is questionable when front line case managers are not sufficiently trained in job placement. Recent known real example 61 year old Asian man told his new job entailed climbing on the roof of food businesses to clean filters commencing at 4am. He advised he was concerned for his safety. Was this a good job-job seeker match – maybe not. | Sandra |
| If taxpayers are forced to shell out billions of $ to the useless un-employables, then maybe there has to be 'conditions' attached to 'hand-outs'? | Ced |
| It is no more than nearly all working people are equivalently required to do. | Richard |
| Yes! Let's follow the German example and also the U.S.A. one which got solo mothers out to work with support. | Sylvia |
| I say bring back the Ministry of Works, any able bodied person without a job has to be at their local MOW yard at 8am ready to do all those jobs we pay overpriced contractors to do. Put them on the minimum wage and if they don't turn up, No pay. | Stevo |
| And it should be strictly enforced. | George |
| Tired of constan discussion on the issue. What is needed is immediate action! | Walnetta |
| Definitely. | John |
| Of course this should be the way it should be done but it will also be most important that it is strictly enforced. And a step further would be to clear all those so called beggars off the foot paths as well. | Ralph |
| It is both logical and just. | Ken |
| This was Winston Peters idea ages ago and should be in place not just for the country but in the end for the individual who can't be bothered working. Check out Singapore's position now and why they are in such a good position financially. | Bruce |
| This is a no brainer | Gary |
| For their on long term good as much as any other reason! | Laurie |
| Absolutely. What a wonderful world it must be when welfare recipients can 'stick it up' liberal (sympathetic) authorities while these very recipients simply play with your and my money! | Stuart |
| That's crazy what about the old beer after work? the old story if you dont take a job thats offered no matter how meanial no hand outs. | Clark |
| Tax payers are being ripped off by some of our welfare beneficiaries. We need this tightening -up process. Some may be genuine, but others are not. | Brian |
| Of course, it's only commonsense | Rik |
| We must get every able bodied person working. | Peter |
| Why should the taxpayer support the drug habits of others that are too lazy to work? The Unemployment benefit is meant to be an emergency fund not a way of life. | Kevin |
| Should be updated each month and if will not take job lose benefit at once. | LEO |
| Hundreds of people brought into NZ to do jobs kiwis can do. The answer is a no brainer. Example, Maori fishing. They don't work the boats, excuse don't want to leave the family, according to Pita Sharples.. | Dene |
| Many employed people have to undergo regular drug testing in their jobs, so why shouldn't welfare recipients have to do the same in order to receive their "income" from the tax-payer. The "free money" situation has become a lifestyle choice for too many people in our country. | Gifford |
| Are we going to continue to be stupid and pander to no hoppers ? | Lance |
| Long overdue | Clinton |
| Long over due, bet no party will have the backbone to bring that in. | William |
| What a disgraceful article! Take a look the current economic statistics. Remember that in a functional economy a 3-4% REAL (GDP) growth statistic based on proven fundamentals around production – does the following: – v Employs the young entering the workforce v Reduces homelessness v Reduces Poverty v Enables a country%u2019s services to be expanded with increasing population Take a look at the real state of New Zealand: – o Up to 25% of the young are unemployed in the regions o 41,000 people are homeless and homelessness is increasing o 10% of New Zealanders live in Poverty and poverty is rising at about the rate of 'Published' GDP growth. The fact is that strategic government services are shrinking. Eg. State Housing. Growth is being driven by immigration that brings in funding for house construction. Housing, construction and infrastructure spending is fuelling growth and the housing crisis in Auckland. One of your writer economists identified that 400,000 jobs will be needed in the Auckland area in the short term to make the expansion of the city sustainable. The three economic bubbles that will burst when national interest decisions are finally made are immigration, house construction and the international student importation market. Why not address drug importation that is being carried through the borders by immigrants to poison the young and the vulnerable? | Frederick |
| The unemployed benefit (Dole) is only a short term helping hand to get you bye until you can get employment. You fail a drug test you fail getting your benefit. | Wayne |
| Yesbut aalso have tighter requirements for receiving benefits in general. Beneficiaries must reapply every 12 months and the total benefit allocation per person be 5 years in a lifetime. Make benefits harder to get and harder to keep. | Ray |
| Its a no brainer. If you are on dope your welfare goes. No argument. | Pete |
| I also feel big businesses should pay there fair share of tax and that with that all dole type payments be canned and we move to a Universal liveable wage where every one gets the same amount (rich and poor) and then those who want to work can work harder for things above the subsidence level and these that don't want to work don't have to but what ever they do have is there choice and they cannot say life is unfair %u2013 and all the other crap they come out with. | Roger |
| Yes of course, should have happened ages ago. no work no pay simple as that. | James |
| The negative is absurd | Hugo |
| On the face of it, a good idea. But it will be hard to monitor and may fall by the wayside. | Sheila |
| There is no other way. | john |
| Is there another way? | John |
| Our educational system is partly to blame for part of this. We have virtually done away with the encouragement teaching of trades in the secondary school areas and part time apprentice night classes as part of maintaining skilled supply of labour. Changing English names to Maori, where institutions have to re think their reputation. I.e. , Christchurch Polytechnic institutional technology to ARA Polytechnic institutional technology. Now they have to rebuild the name . Utter stupidity the ex Minister of Education would be the worst in the country`s ever history. Did the damage and walked away free, buggering up her own people in the name of an ancient Language. | Robert |
| We desperately need to get our young people working. If not for the country then for their owns sakes to their boost morale, self esteem, confidence, ethical behaviour and ability to contribute to society. | Rod |
| Get them off their backsides and into work The taxpayer should not have them on their backs We all should work for the good of the country. | David |
| I personally know young people who have never worked (up to ten years) and current welfare system allows this. Many after three generations consider welfare a right. | Colin |
| I find it very difficult to get staff that are drug free. | Colin |
| Common Sense | David |
| Definitely, able bodied people should have to meet certain criteria and not just get a hand out. People need to learn that they have to do something to get something. | Lyn |
| It is high time this abuse of the welfare system, and open and arrogant lack of responsibility of this should cease forthwith | Hylton |
| What someone does in their spare time is their own business. The 'war on drugs' is sham. The prohibition of drugs is responsible for the huge social problems associated with drug use, not the drugs themselves. Why is it that a worker can show up with a crippling alcohol hangover, making him a danger to himself and others, and yet a person who shows traces of marijuana or other drugs is a criminal and not fit to work. The inherent hypocrisy here is laughable; an outmoded, puritanical farce. | Jeremy |
| About time | Steve |
| A signature on a piece of paper means nothing. A positive drug test result should automatically cancel out benefit payment | Phil |
| If you want to be a drugee, don't ask for the benefit! | Bill |
| It's about time that the welfare system was toughen -ed up. | Mark |
| Yes, most definitely. | Sue |
| Yes, yes, yes. Should have been done a long time ago. Enough is enough, able bodied people need to provide for themselves, not rely on handouts. | David |
| Also ensure that there is top quality rehab facilities available to ensure addicts who really want to break free have the on-going support to enable them to do so | Albert |
| Definitely yes, they should sign. Conditional immigration desirable for any economically healthy country. The welfare state has definitely destroyed our lot. If it is not drastically reduced, some immigrants will demand it as well. | Don |
| Care will need to be taken that Able bodied Welfare Recipients are Medic ally fit but yes they should sign a contract after all they are asking for money to live not to support a habit | Laurel |
| All the benefits given out of the taxpayers earnings should be looked at more critically and possibly all amended in favour of the taxpayers. As well the hospitalizing and rehabilitation and repair of drug takers of any sort should be stopped. If somebody chooses to take drugs it is their business and it should not be the concern of the taxpayers to finance their folly. | Derek |
| Unless they are involved with P. If they can afford something in their lives to make things bearable, that seems reasonable, as our politicians suck on the taxpayer tit when it suits them… | Andy |
| Too many immigrants come to NZ. They will eventually be a big problem for NZ similar to the problems that Britain has now. | Peter |
| Surely this is so obvious? | Paul |
| Welfare needs to be of the parachute variety not the life style variety. WINZ badly let friends of ours down when the breadwinner was made redundant in 1990 at age 50. The family moved to a provincial town with low employment, dumbed down their housing and, in spite of having marketable skills, the breadwinner never did another days paid employment. Today the family is fractionated and lives in dire poverty – no thanks to WINZ. | David |
| I thought this was already the case . | Nigel |
| There certainly needs to be a cap of 1child support for solo mothers however it is encouraging to see those numbers are dropping steadily. | Catherine |
| This is really not a question you can answer with just yes or no. It all depends on the circumstances. | John |
| Benefits should not be paid to any able bodied person who is capable of supporting themself in work. There will be exceptions where if the person is required to work if would affect unfairly dependent children or another dependent person. | Keith |
| Just spent some time looking up Apprenticeship training and what a joke for the young e.g. $6000 for carpentry training. How on earth are the young meant to get a job if they have to pay amounts like that to learn first. You may want to look into the roading companies that have "indigenous" policies for Maori and Pacifica. To hell with the others. Expect the Government subsidizes their employment but to hell with those who are not eligible for these jobs. Then we wonder why so many are lost, have mental health issues and turning to drugs to fill the days – not to mention crime. Rodney Hide's opinion – seriously? | Di |
| Also anyone should lose the benefit if they fail a drug test. | David |
| Being paid to be on an unearned holiday should not be an option for the lazy. | John |
| We can't afford non-productive passengers. | Ross |
| Once, years ago I had cause to be very grateful that we have emergency help for folk that need it. If I had been required to undergo a drug test or take any job that came along I would have gladly done so. | Lisa |
| Although it may cause a rise in theft related crime to support drug habits. What should be looked at is the extras that are given out for TV's etc some of which we would call extravgant. In some cases these are in excess of their benefit. That is what could be looked into also. Too much freebie welfare makes people lazy. | David |
| | |
| --- | --- |
| This is good and should happen. | Richard |
| I think that is not far enough. NO beneficiaries should be paid money but get vouchers which need to be spent on food. | Christine |
| Too right! New Zealand is turning into a nation of drug addicts – too dumb to understand the dangers of trying them out, too arrogant to listen to those who have tried them out and – and lost everything and then demand 'their rights' to taxpayer largesse. It's time things changed. | Dave |
| Just make sure beforehand that suitable jobs are available. | Theodorus |
| It should apply to ALL unless their so called NOT ABLE TO WORK excuse is checked with their Dr (one should have to get at least 3 GP's guarantee of the complaint) Welfare is NOT there for such excuses as DRUGS, ALCOHOL =, swinging the lead etc related, illness as these are self inflicted and often as an excuse not to work===welfare is easier to get and there is an element out there that have the attitude that it is their right to be paid to sit on their CHUFF | Marylin |
| And, importantly, if their new employer is disadvantaged by their behaviour and/or fires them for misconduct then their benefit is not resumed. | Gordon |
| Yes, able bodied welfare recipients should be required to meet contracted obligations, with automatic benefit cancellation if they fail to do so. However, many beneficiaries will need to be under a similar contract in relation to receiving taxpayer support. For example: employers should not be expected to take on the human flotsam that roams our streets. Said human flotsam must be required to get off the dope and booze and to acquire skills that actually make them employable. No employer wants to risk hiring a useless lay about with a bad attitude. | Dianna |
| Compulsory attendance at job training centres for able bodied unemployed as a condition for receiving a benefit | John |
| Surely its not much to ask to be drug free to get a job (life)! | Selwyn |
| I think every case needs assessing with care | Anthony |
| Great idea but cannot see any political party having the gut's to implement that as a policy though. A great pity. | Fraser |
| Most certainly. Surely, no reasonable, right minded person would think otherwise. There simply isn't a bottomless pit of money for the ongoing support of deadbeats and drug addicts. | Martin |
| Why work in low paid jobs when Kiwi dream not obtainable. You should at least get debt free house from years of work. | stj |
| Drug free means no caffeine, nicotine, alcohol, paracetamol which is the thin end of a nazi wedge. Also being forced to accept any "suitable" job also removes rights to choose form people who are qualified for more than fruit picking. welfare should be a fallsafe psoition and not be able to live off for a significant period of time.. But like the cuts to education and health, welfare needs to be paired back to ensuring people are not homeless or starving. It is not working at the moment so before cuts and nazi contracts are brought in, we need to solve certain problems exacerbated by the NZ's reliant on the speculative property market. | David |
| | |
| --- | --- |
| We also need to toughen up the penalties for the supplying drugs. | John |
| Of course they should work at anything available. | Ian |
| We are aware of several families where there are currently 3 generations on the dole, and now daughter is about to bring the 4th generation into the world. Problem is simply that until some sort of crisis is reached and the Govt of the day is forced to take action, this gravy train will continue. | Maurice |
| For too many living on the dole is too easy. They should be required to accept work which is outside their desired occupation. | Frank |
| Too Right! and that would be absolute common sense, But what Government will do it, they are so soft & gutless. | Eric |
| Seems little enough to ask if one is to be supported by the state. With the agreement there would have to be random testing as signing a paper would not guarantee commitment. Equally, if a person is capable of performing the job, then preference cannot be a barrier to entering into full employment. If it is not to the liking of the recipient, then there will be a great incentive to change to a job that is. In the meantime they are productive and not a drain. | Michael |
| Work fare not welfate | Jc |
| Out of Work? -Crazy to have plenty jobs and have to have immigrants do the jobs! | Patricia |
| Most certainly they should but there will also be arguments about what constitutes 'able bodied" | Jim |
| —-but with the exception of Marijuana which should be legalised. It is better than alcohol in many ways – certainly no worse. | Geoff |
| Able bodied people should not be able to get a benefit if they have refused a job offer . No excuses – stop their benefit. | Gloria |
| Each Job Centre should call in their 50 most dodgy bludgers for a compulsory interview and then require them to take a drug test administered by a flying squad of testers. Bad result=bad consequence. Testers can then move on to another Job Centre. | John |
| Those applying for a welfare benefit should be drug tested & not qualify if the results are positive. No benefit & no Job means no money to buy drugs so crime increases. All of these problems reflect a never ending social welfare lolly scramble that has all but destroyed the work ethic of an alarming proportion of the adult population. | A.G.R. |
| Employed "rough carpenters" from Phillipines in ChCh post earthquake. Never again, their qualifications doctored up by immigration consultants to get them here of that I am sure. Have employed young maori boys in Akld, they are lazy and too much additional income coming in by way of wff, income supplements etc, didn't need the wages we were paying. | Toni |
| People that are able bodied should be able to work within certain criteria. At least doing community work if paid work in the area is not available. | Gary |
| An obviously sensible policy to break the nexus between drug use and incapacity to work. The present situation diverts taxes from priorities in education, health and development. | Bruce |
| Absolutely! | Cyril |
| Yes. I would have done so during my working life. The key word is suitable. One cannot expect a small woman to stack large concrete blocks etc. neither should a large man be paid for spending his days on drugs. The latter should be required with necessary help to stay off drugs with limited payment or zero payment if he refuses. The same applies to his female counterpart. I concede that social problems will arise in application thereof but probably none worse than already exists. | Peter |
| So long as there is consequence to action, that the MSD will follow through with their action. | Bronwyn |
| Why should the taxpayer pay for 'lazy dole bludgers.? It would probably be cheaper for the Government to curb or screen bludgers. | David |
| Long overdue | Grace |
| Of course, everybody should be responsible for their own destiny. Relying on the government to provide the neccesities of life to an individual grates with me. The German model would be well suited for use in this country. I would vote for a party who would be willing to introduce such a policy. | Dennis |
| I'm 80. Most of us worked bloody hard to get NZ where it is now. It breaks my heart to see young Kiwis losing interest in maintaining the work ethic we grew up with. It also saddens me that our country now seems to be us and them, rather than us all being one. | Rob |
| Pass drug test or no dole | Ian |
| This should also apply to all immigrants – who come here looking for jobs at the top level as well as those at the bottom. | Elayne |
| Absolutely I agree. We are just not tough enough on these beneficiaries. In our neighbourhood it is a career ! So demoralising seeing your well earned wages go into their pockets via your tax, and they don't do a thing. They treat it as a 'right' that they receive it. | Bronwyn |
| IT,S WAY OVERDUE but will ANY of our politicians have the COURAGE & GUTS to do it. | Cindy |
| I have voted yes is this NOT a valid answer Sorry I read the ? As a 7 | Ken |
| Absolutely! | Alan |
| I think the employment drug testing requirements should be scrapped. Drug testing does not test for incapacity, as cannabis can stay in your system for weeks. Would someone get turned down for a job if they had a few beers a couple of weeks ago? certainly not. | Brent |
| If you want to work you have to be drug free. | Andrew |
| Bring back military training for beneficiaries | Keith |
| Simple really. | Les |
| Decrease their benefit if they refuse to try to get work or take drug tests | William |
| The problem is not new, neither is the solution. I recall my days in a mines office, when we had people call supposedly looking for jobs, when all they really wanted was someone to sign a chitty, showing they had applied and there were no jobs available, so they could continue to draw unemployment benefit. | Ron |
| Very definitely. | Winifred |
| Presnet arrangements just do not work | Bruce |
| It is about time. | William Clive |
| Welfare is supposed to be a safety net rather than a way of life. Having to sign a contract might bring this home to applicants. | Jon |
| Why should hardworking, law abiding, taxpayers support and perpetuate laziness and drug addiction. Pressure them to find work for their own good and the good of all of NZ. | Frank |
| Every citizen should help pay their own way and not simply take hand outs. Our welfare system needs a thorough overhaul. Welfare should be very short term, not life long handouts. | Graeme |
| The answer to this question seems so obvious yet it will never happen. Our politicians lack the courage to make these sorts of decisions. Oh shock. Oh horror. It might upset some people, especially our brown bros. If we don't get binding refereda as part of the law of this country, nothing will change. We will just continue to spiral slowly down the slope and into true third world status. Do something about it Kiwis, before it is totally too late. | Ronmac |
| Definitely. | Darryl |
| Why not if they want the tax payer to pay their benefit while not working then they should be forced to sizn a contract that they will accept a position or loose their benefit. It pisses me of to think these louts are sitting at home watching t v smoking and geting payed by all the other tax payers. Wake up N Z . | ken |
| Great column Muriel and well said Rodney. | Garry |
| We clearly need to get the bludgers of their arses but that's not the main problem with immigration. The hospitals are full of ailing immigrants – as a Snr Cit I witness that regularly. But the main long-term threat is ISLAM! | Ron |
| They should also have to front up to an office or hall each morning at 9am and be available to do some work if called upon to do so and they should have to stay there to 3:30 this will stop some of those who are paid cashies and still collect the dole. | Arthur |
| ONLY 54,000 are available for work, NOT 100,000 as said in your article, which "forgot" to remove the 56,400 who are unable to work for physical or mental reasons. | Tom |
| Absolutely, yes. | Mark |
| It is a no brainer | Graeme |
| All able bodied welfare recipents Should be told here is a job for you if you do not take it no more Welfare, cut them off straight away if they say no. Like a lot of other people I am sick of paying my Tax Dollar to Lay abouts, send them all to Mosoul then they would see what it would be like not to work.& no Welfare | Geoff |
| | |
| --- | --- |
| An admirable concept, but would require measures to control the increase in crimes that would result from forfeiture of benefits. | Graham |
| Long overdue. No one is owed a living, we are responsible for our own destiny. | Bruce |
| Without a doubt. | Ian |
| A sense of self worth should surely demand that people not be an unnecessary drain on society. It should be unthinkable that they would abandon themselves to State support without effort. on their own behalf. | Harvey |
| Benefits are a hand up not a hand out. | Ian |
| Why not. Is there a good reason. | Doug |
| It is ludicrous that this has never been government policy. | Willy |
| This is well overdue!! | Janet |
| Hate seeing able bodied scroungers on the road in Auckland when companies cannot get enough workers in the fruit industry. | Jan |
| The law as I understand it will require 5-10 yrs of residence to qualify for unemployment benefit or superannuation????? | Ian |
| Drugs are becoming far too prevalent and a great number of them are abusing the welfare system. | Murray |
| The benefit could be max for a start, then diminishing over time, so that the incentive to find work increases. | Peter |
| Like many taxpayers I am sick of the bludgers in NZ society. | Nick |
| Isn't common sense? | Chris |
| And they should be drug tested periodically. | Tony |
| If only common sense would prevail. Your article outlining what Germany achieved is case in point. Get our lazy, dope smoking, drug taking work dodgers off their fat bums and into our workforce. What this country needs is a political party (parties) who have the country at heart instead of looking after their benefit providing job. | Neville |
| Common sense. | Denis |
| I dislike 'suitable' as it differs between many people. To me the solution is to stop trying to regulate by H@S law and even if a potential worker used grass 'last night' but today is reasonably competant in the employer's opinion they should get the work without fear of official reprisals. | John |
| Unless physically or mentally incapable of paid employment. | Andrew |
| Many of NZ's welfare policies are naive and encourage abuse. The intention is good, but you know what is said about the road to hell… | Richard |
| No work, no dole payments should be the rule. This country was built on able bodied persons doing their share of the work, go back to the depression years as an example. | Kate |
| A no-brainer. | John |
| Absolutely, definitely, categorically yes yes yes!!!! It's not an infringements on peoples rights. It jst is common sense! | Joe |
| Should have been done years ago but our spineless politicians wont go near it in case they lose their seat/perks/backhanders, this should also apply to them when they join any party since they are paid by the tax payer. | Richard |
| I agree whole heartedly but I also don't believe it will work. Burglaries and crime will increase I believe if they lose their benefits. | Sheena |
| Sooner the better! | Wally |
| This poll exempts non able-bodied welfare recipients from drug testing,WHY? Are we to pay them to stay drugged up all day so they will never be fit for work? Also, given the pathetically low number of drug arrests, and the stupidly lenient sentences handed down to those few convicted, it is apparent that this country is not serious about removing drug use as an acceptable part of our society. Pity they don't put in the same effort as is targeted at Tobacco users. | TOBY |
| Why should taxpayers pay for someone to partake in illegal practices. | Bryon |
| The old proverb " The devil provides work for idle hands " is very true today. | Don |
| And young women should not be rewarded by welfare payments when they reproduce except within a long term relationship. One 'mistake', perhaps, but after that they're on their own! | Alan |
| Absolutely. These free loading losers have had a free ride at tax payer expence for way too long. Test them for drugs every 2 weeks or lose their dole! | Des |
| Of course they should,as should sole parents when their children are old enough.Punitive action taken if they refuse a job. | Peter |
| This is a "have you stopped beating your wife" question. As long as the government brings in lots of third world labour dangling a welfare state and super for their olds wages and conditions will be poor for Kiwis. | Bill |
| Personal rights have tipped the balance of common sense into nonsense. If we have the right to welfare then to "benefit" we must toe the line, front up. | Mary |
| Absolutely they should remain drug free and actively look for employment. If you are on drugs there should be no benefit whatsoever. | Frank |
| Unless welfare beneficares are required to do so the government is subsidising drug use. The argument is that the children of these abusers suffer. They do ; so it is time to chanage to 'payment in kind'. That is the government provide grants of food and clothing to the families. Restrict access to anything other than the necessities. This is a system which is used in the United States. (WIC) If the children, 5 – 16, do not attend school they are not eligible for this assistance. Time for families to stop expecting social handouts and learn to support themselves. | Peter |
| Caution is required as to what is a 'suitable' job. Who decides and what are the criteria? If people are taken off benefits, what affect will this have on crime? There are too many drop kicks in NZ breeding without considering the consequences. These people need to be discouraged if we are to break the cycle of career dependancy. | Charles |
| They already Do | David |
| Of course. It is a no brainer | Kerin |
| Disaster will follow if these gutless politicians fail to get a grip of this disease. | Brian |
| The more you give the more people expect. New Zealanders have been know n in the past to be hard workers where did we go wrong? | Mary |
| Of course they should. We cannot afford to pay unemployed who use drugs and are not prepared to support themselves. | Robbie |
| | |
| --- | --- |
| This is a good idea which in the real world help the employment and give many more people a reason to be alive and kick the drug habit but who would administer this???? | Elizabeth |
| | |
| Yes. Drug test all welfare recipients. I am a welfare recipient and would be happy to comply with that. Failures should have their benefit cancelled. | Neil |
| Of course – why should those who do work and pay taxes support those who wish not to work – start by replacing the public servant that administer as they have an interest in keeping the number on benefits high to ensure their own jobs. | Frank |
| Absolutely! There is no reason to accept anything but an expectation of a clear contract if you want financial help from the government. | Maddi |
| The benefit is not a right. | Mike |
| I don't want to pay for people to get stoned. | Chris |
| Too right. Vineyard labourers imported into Marlborough while fit young unemployed locals clock up the miles on !heir skateboards and driving heaps of cars round in aimless circles,,, and I mean as in not aiming. | Bruce |
| Too many lazy buggers are happy to sit on the dole without consequenses. Dock their dole if they fail a drug test. | Tony |
| Not only sign but have it activley policed and those who won't work get inducted into the army with full old fashioned military disciiplne. | Terry |
| No Work. No Pay. Beneficiaries should be required to at least contribute towards a local project to continue to receive a benefit. Jobs like roadside cleaning, weed control or anything to justify paying them. Compulsory drug and alcohol testing. Any trace, no pay. | Terry |
| Any NZ government should study the words of Thomas Jefferson. 3rd president of the USA. Also of great interest or should be, those who choose not to work when able and depend.on the tax payer for an income. Social welfare is the scourge of all able men. | Brian |
| We have found it nearly impossible to get reliable workers from Work and Income to staff our seed processing business. We have to rely on foreign workers to get the job done. | Peter |
| Far too many are just too damn lazy!! | Jon |
| To many, welfare benefits are a right; but they are not. Social welfare is a concession, made by those who pay for it, and that, in turn, creates obligations. It's part of the social contract. Tighter eligibility criteria are now essential, for the whole scheme is badly out of balance; we have inter-generational welfare dependency, and it has to be tackled somehow. Of course, there will be shrieks of protest (especially from the political left), hikois, hakas, and huis, but the next government cannot afford to be bullied into submission. Bite the bullet, and toughen up. | Graham |
| HELL YES!!!!!!! | Andy |
| But only if marijuana and alcohol are NOT defined as "drugs". | David |
| Most certainly there are no free rides in this world The rest of us have to do a fair day's work and pay our taxes to maintain the idle Buggers that can't be bothered to get out of bed | Peter |
| Yes, with a proviso. Rather than be forced to accept any suitable job, if there is a choice, they should be required to accept the most suitable job. Failing to observe this protocol may mean that there will be high job turnover as people shift to more suitable jobs. This factor might discourage employers from taking on unemployed workers. | Peter |
| | |
| --- | --- |
| Personal responsibility regardless of socio-economic status is an important building block of a balanced, healthy society. | Jin |
| Absolutely. That was how it used to be. | Paul |
| this should of been happening a long time ago , many years ago. I mean, lets get real ! if for nothing else, but to show the tax payer some respect . | Roy |
| Government needs to show some intestinal Fortitude and listen to the silent majority who are sick of paying ridiculous taxes to support these losers. | Greg |
| Drug free is too harsh. Not being impaired should be the test, Current tests detect cannabis for a very long time after impairment is gone and that is the main drug people use. I don't care if a fruit picker has detectable cannabis in their system and why should I? | Ray |
| …clean their low-life habits up….get a haircut and get a JOB…!!! | ChrisH |
| No work = no benefit! | William |
| Having to sign an agreement for welfare recipients is compulsory in Australia – I had to do this when I was 64 years of age and attend job search meetings etc. The same should be the rule here. Returning to NZ after 22 years away I was shocked to see how many elderly people there are working in retail as checkout operators etc and also shocked to learn that hey could still get their full super while working. This does not happen in Australia. Once you are entitled to the Aged Pension there and you work your pension is decreased depending on how much you earn. If this was done here many more jobs would be freed up for school leavers, young mums etc who want to work. | Mary |
| Common sense prevails – NO form of illicit drug taking should be condoned let alone funded by the good and honest sector. | Brian |
| Get the lazy one to work wether drug free or not. | Andrew |
| Time for these people to rejoin society in a meaningful contributing way. | John |
| Treat welfare like earning money, a lot of employed people have to take drug test in their jobs to stay fit and healthy, so too should welfare peoples. | Graeme |
| Delete the word suitable, if you are lazy there will never be a suitable job! | Michael |
| Any menial work is better than relying on a State handout. | Tony |
| Dole bludgers are lazy and end up never working in their lifetime. | Kerry |
| There are to many to lazy to work. | Colin |
| I've been saying this for years. | Jim |
| Do this immediately! | Hilary |
| This welfare system will bring this country to it's knees if we aren't careful. | Sam |
| All able bodied people on unemployment benefit should have to work at whatever WINZ finds for them. No excuses. | Kate |
| There is no incentive to make any effort at working when the government readily hands over a handy lifestyle subsidy witbout limits. | Frank |
| Drug use in this country has got out of hand time to you toughinup on people on wellfair getting out of work because they are drug taking. | Russell |
| A job quite often helps them to remain drug free if there are mentors helping them on the way as part of the company they're employed by. | Mary |
| Same rules as Germany please. | Keith |
| We have to get the freeloaders in our society contributing to society instead of sucking off all the rest. IF there is a chance their benefit will reduce slowly over a period if they continue to decline work offered they eventually may wake their ideas up and begin to contribute for the better of all. | Peter |
| Drug free is stupid, nothing wrong with weed meth or LSD. | Ian |
| Yes, it is after all for the safety of everyone working, workers should demand the right to be safe from workers who are on drugs who may not be in total control of the work they are doing, like alcohol I believe it does impair their ability to work safely. | Audrey |
| Of course they should. The rest of us have remain drug free in order to pay the tax that supports them! | Mark |
| | |
| --- | --- |
| Absolutely! This is long overdue. It is ridiculous that we taxpayers have to pay for people who have no intention of working for a living. It's time the system forced them to take jobs. | Martin |
| The German welfare contracts sound like a brilliant idea – the sooner the better! | Kay |
| Yes, yes, yes – but is there a political party out there that would consider introducing stricter welfare laws. Perhaps NZ First will since they used to champion work for the dole. | Mathew |
| Those health and safety laws should go for a start – they are overly bureaucratic. They were an over-the-top response to the Pike River disaster and they have made the burden on ordinary businesses way too onerous. | Jeremy |
| What is needed is politicians to methodically address the issues – bring in welfare contracts to force the unemployed to willingly take jobs, build more houses and motorways in the main cities, but most importantly, encourage immigrants to move to the regions to build stronger economies in regional NZ. | Pete |