April 26, 2015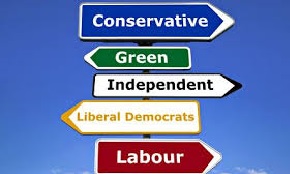 Good policies do not have international borders. What works in one country, can often be successfully adapted and used in another. For policy analysts, general elections provide a rich hunting ground for cutting edge policy options – and the United Kingdom's 2015 general election on May 7 is no exception.
The fact that the ruling Conservative Party has put welfare reform at the heart of its manifesto, is of particular interest to New Zealand, since the National Government has also prioritised social welfare.
British Prime Minister David Cameron put his party's focus into perspective when he explained, "Our welfare reforms are a key part of our long-term economic plan. They are not just about saving money. They are about changing lives and making this a country that rewards work."
Under the direction of Iain Duncan Smith, a former leader of the Conservative Party, great progress has already been made over the last 5 years in turning around the UK's entrenched culture of welfare dependency. This week's NZCPR Guest Commentator Matt Ridley, a Member of the House of Lords and an acclaimed author, explains:
"The government's reforms, pushed by Iain Duncan Smith, are indeed a crucial cause of the surprising surge in employment. The reforms have indeed used tough love to push people back into the workforce and off welfare. As long as they are no worse off, this is no bad thing. Given that welfare has treated people like children and conditioned them not to take responsibility for their lives, it is a good thing.
"For example, early trials found that making unemployment claimants sign contracts in which they promise to look for work (which is now universal) frightened quite a few people off the system straight away — they had been working while claiming to be unemployed. Regular re-testing of those who claim sickness benefits has brought many fit people back into the labour force, while actually increasing benefits for some of those whose conditions have deteriorated. Paying work programme providers by results, so that if they get people back into employment they get a bonus, has worked.
"And yes, the threat of sanctions if claimants do not treat unemployment benefits as a wage for the full-time job of looking for work has helped".
Another policy that has been very successful in driving down welfare numbers, as well as being very popular with the public, is the benefit cap on households. The benefit cap was introduced to ensure that households reliant on welfare no longer receive more than the average take home pay of working households. If re-elected, the Conservatives have pledged to lower the benefit cap from £26,000 to £23,000.
The party has also pledged to tackle the difficult problem of youth unemployment. They want to prevent young people from going down the "well worn path" from the school gate to a life on a benefit. Under their "earn or learn" proposal, 18 to 21 year olds who have been jobless and out of education or training for six months, will be barred from claiming benefits unless they agree to start an apprenticeship or complete 30 hours a week of community work – such as making meals for the elderly or cleaning up public spaces. This 'Youth Allowance' is designed to give young people much needed work experience, as well as subjecting them to the disciplines of the workforce.
The party also intends cracking down on almost 100,000 people who are claiming sickness benefits, but are suffering from treatable conditions such as drug or alcohol addiction, or obesity. Since many have never even tried to get medical help, David Cameron has promised to introduce incentives to encourage them to begin treatment so they can go back to work. He says taxpayers should not be forced to fund the benefits of people who refuse treatment that could help them back into employment: "Too many people are stuck on sickness benefits because of issues that could be addressed but instead are not."
Another policy proposal that is proving very popular with UK voters is the restriction of welfare payments to new migrants.
Between 1997 and 2009, under the previous Labour Government, most of the employment growth in Britain was accounted for by foreign nationals. This was largely the result of the open border policies of the European Union, which required member countries to allow the free movement of labour. The problem is that with the various EU countries now having vastly differing living standards, the flow of labour from poorer to richer countries has not only resulted in jobs being taken by foreign workers instead of nationals, but it has increased the pressure on welfare costs as new migrants gain access to benefits.
Growing public concern over this matter in the UK has resulted in most political parties taking a relatively hard-line approach to immigration.
The Conservatives have pledged to re-negotiate EU migrants' rights of "free movement" with Brussels, ahead of their promised referendum on EU membership in 2017. In the meantime, they plan to control migration by not only restricting access to welfare benefits, but also by clamping down on illegal immigration through a 'deport first, appeal later' policy. By enabling illegal immigrants to lodge their appeals from their home countries, the racket, whereby thousands prolong their stay in Britain, by lodging strings of appeals and judicial reviews that can go on for years, will end.

While migrants' access to welfare has already been curtailed, if re-elected, the Conservatives intend to not only stop EU migrants from claiming any job-seeking benefits at all, but they will require them to leave the country if they haven't found a job within six months.
Migrants will also be banned from applying for council houses, or other welfare allowances – until they have been living in the country for at least four years.
The Labour Party is also taking a tough approach, with plans to restrict benefit availability for two years, and to strengthen border controls to stop illegal immigration. The Liberal Democrats, which call themselves the only real "internationalist" party, have a softer stance with a proposed restriction on the receipt of some benefits for 6 months. The UK Independence Party wants to impose strong restrictions through a Migration Control Commission, and they would crack down on illegal immigration through improved policing technology. The Greens, however, would encourage migration and enable illegal immigrants who had lived in the county for five years to remain permanently.

With an estimated 1 million illegal immigrants in the UK, immigration has been a hot topic during the election campaign. The issue has now taken on a new urgency as a result of the asylum seeker tragedies in the Mediterranean.
In particular the drowning of more than 900 asylum seekers aboard a people smuggling boat off the Libyan Coast earlier this month, has raised concerns over illegal immigration to new levels. Altogether, more than 1,750 migrants have drowned in the Mediterranean this year.
To complicate matters, officials fear that it is not just refugees from Middle East battlefields who are using people smuggling boats to enter Europe, but terrorist fighters as well. The Islamic State has claimed it has already smuggled more than 4,000 militants posing as refugees into Eur­ope.
In searching for answers to this crisis, the European Union should study carefully the policies introduced by Australian Prime Minister Tony Abbot just after his election in 2013. Operation Sovereign Borders was enacted in response to six years of unprecedented tragedy during the previous Labour administration when an estimated 1,200 people perished at sea as more than 800 boats, 51,000 asylum-seekers and 8,400 children arrived in Australia, mostly from Indonesia.
Since the new policy was introduced 17 months ago, there have been no deaths.
Tony Abbott, who has called the Mediterranean crisis a "terrible, terrible tragedy", has suggested that Europe should follow Australia's lead. He explains, "The only way you can stop the deaths is to stop the people smuggling trade. The only way you can stop the deaths is, in fact, to stop the boats. That's why it is so urgent that the countries of Europe adopt very strong policies that will end the people smuggling trade across the Mediterranean."
Australia now has a strict policy of turning back asylum seekers' boats in a bid to discourage them from even trying to reach Australia. Not only that, but they have also banned asylum seekers, who do manage to arrive by boat, from ever being settled in Australia. Any asylum seekers who do reach Australia are instead held in detention camps on Nauru and Papua New Guinea. Any genuine refugees are given the option of being resettled – not in Australia, but in Cambodia. Many are now choosing to return to their home countries.
Retired Major General Jim Molan, the co-author of Australia's hardline border-protection regime, has some strong words for European policy makers in an article in The Australian: "Europe needs to make a very big decision and to make it soon. If it does not want to control its borders then it should establish a sea bridge across the Mediterranean, let everyone in who wants to come, and not let these people die. If it does want to control its borders, as the most recent voting patterns in almost every country of Europe indicates, European governments should realise that border control can be done and start showing a bit of leadership."
There are many other interesting policies on offer in the UK election.
On the economic policy front, the Conservatives plan to raise the tax-free threshold from £10,500 to £12,500 so that most people on the minimum wage would pay no tax, they would raise the threshold for the 40 percent tax rate from £42,385 to £50,000, and they would prioritise paying off the deficit without raising taxes.
Labour would bring back the 50 percent top tax rate, introduce a new "mansion tax" on homes worth more than £2 million, and scrap the "non-dom" tax status of British citizens who do not pay tax on overseas-earned income.
In education, the Conservatives have pledged a refocus teaching on the "three Rs" of reading, writing and maths, with "demanding new targets". They also plan to give schools judged by Ofsted (their equivalent of our Education Review Office) as "requiring improvement" or "inadequate", new leadership or convert them to academies. In comparison, the Greens want to scrap Ofsted, "because of the stress that it causes teachers".
As far as defence is concerned, a key issue is Trident, which provides a continuous at-sea nuclear deterrent through four Royal Navy submarines armed with nuclear warheads based at Clyde on Scotland's west coast.
Both of the main parties have pledged to maintain Trident, the Liberal Democrats would downgrade it, UKIP would change it, and the Greens would scrap it. The Greens also want to scrap the Army, turning army bases into 'nature reserves' and converting the arms industry into 'wind turbine producers'. They want to reassign Armed Forces' personnel to 'policing fishing quotas, piracy and oceanic environmental regulations'. They say that 'Any threat of invasion that might arise in the future is so remote that realignment of the UK military and defence preparations would be possible long before any invasion occurred'.
This along with their other bizarre policies, have earned the UK Greens the title of a "Looney Tune" party – a label that has also been applied to the NZ Greens.
The latest polls put the Conservatives and Labour neck and neck at 33 percent, UKIP at 14 percent, the Lib Dems at 8 percent, and the Greens at 5 percent. In spite of not having MMP, the future government of the UK will again be a coalition, which raises the interesting question of whether New Zealand really needs MMP after all!
THIS WEEK'S POLL ASKS:
Which of the following British Conservative Party policies would you like to see considered for New Zealand?
– a household benefit cap
– a 4-year ban on migrant access to welfare
– a 'deport first, appeal later' policy for illegal immigrants
– a stronger focus on teaching reading, writing and maths
– none of the above

*Poll comments are posted below.
*All NZCPR poll results can be seen in the Archive.

THIS WEEK'S POLL COMMENTS
| | |
| --- | --- |
| Welfare money is dished out to readily in this country Its time to tighten up and make it harder to recieve a benefit which hopfully encourage people back into the workforce. | John |
| This is intelligent sensible policy but it wont be implemented. The UE UN policies are controlling all Nations specially the West. | Dene |
| Any policy that cuts the 'entitlement for life' mentality has to be implemented. | John |
| Let's get back to basics, too much educational time is spent on "Cultural Pursuits" at the cost of the three "R's". | Isobel |
| Wonderful policies from the UK Conservatives. What we need in NZ is racial reform ,ie: all reference to race preferential policies removed. | Monica |
| Some sanity at last. | KEVIN |
| NZ education system is a shambles. | Ronmac |
| | |
| --- | --- |
| Let us get back to basics. | Ian |
| Good reading, writing and maths are the key to employment and existing employees who increase their ability to cope with these subjects make themselves management candidates. We have a desperate shortage of persons with good skills in this area. The Household Benefit should be capped at two children because so many solo mothers live off the benefits of a large family rather than work. | Ernest |
| One of the main problems in this country, is the fact that the only growth industry we have, is the compliance industry. Employing more & more bureaucrats that produce nothing, but add more & more costs to the remaining productive sector. These government servants are considered employed, & consequently do not appear in unemployment statistics, but cost the taxpayer twice as much as an unemployed person would. Two questions for this government to answer:- [1] Why are the profesional unemployed receiving a benefit, when workers, particularly seasonal workers, are being bought in as immigrants. [2] Why is the previous Labour Party policy of creating useless academic jobs being continued. Before to long, the unbalanced [more administrators than producers] economy that we now have, will crash & burn, the quick fix solutions that have been implemented so far will be the sole cause of this.. | Allan |
| All of the above. Hopefully we will follow England's lead this time with sensible policies, not a lot of the rubbish we did in the past. Is has taken a long time and a couple generations to realize the mistakes. Now let's do something about it. | Graeme |
| All the above need to be applied in NZ. Too many people are irresponsible due to easy access to aid. | Mary |
| How many of the homes provided by the Govt are full of those who each draw the benefit? I personally know of several homes where there 3 generations on the dole. Why work when the Govt pays you? | Maurice |
| I DONT THINK EITHER PARTY HAS THE —– | Roy |
| Logical really. | Willy |
| All 4 so we can get this cuntry back on its feet, cut welfare now. | Geoff |
| We are in danger of becoming a very costly welfare country. New arrivals who go almost soon or straight after they arrive go on benefits must be made to have a breather gap & 4 years is not too little to ask. I would make 1 exception for genuine refugees who arrive with no assets or means of support. A household benefit cap would be an incentive to get out and find a job. On education, there is too much waffle on rights, social issues and irellevent topics. | Brian |
| | |
| --- | --- |
| They are all important. | John |
| Realistic! | Robin |
| There are also quite a number of other items that could be added. Non citizens can not own property/land. As an example. | Graeme |
| Under our present system a group of people on benefits can live together and have a very comfortable combined income.This gives each one of them a really high spending power much greater than most young couples both working. | Bryan |
| Migrants should be required to work in NZ for at least 25 years thus contributing tax which is used for these payments. Illegal immigrants should be deported without passing through the airport. A stronger focus on LEARNING reading, writing, mathematics and speaking English should be a requirement for all beneficiaries. | Peter |
| Get back to what was once a sensible policy for the benefit and wellbeing of our economy. | Allan |
| Enoch Powell was right. | David |
| I think that after one illegitimate baby single mothers should not be paid anymore money for further illegitimate babies for a start. Migrants should be able to support themselves or no admittance. Get tough on illegal immigrants. A focus on the basics of education and no moving up classes until a standard is reached. | Andrea |
| The answer is naturally the first four, although whether this Government or any other formed in New Zealand, has the intestinal fortitude to institute these much needed reforms is far from clear. That they have been a success in the U.K., shows that the cloth cap era of dependent socialism is, at last, being realistically challenged. Quite frankly i cannot see the Key Government going anywhere near such policies; they would be a No No on the Spin Doctor%u2019s agenda, regretfully with the undemocratic election process in this country ie. the MMP system, majorities seem of little count. While minorities flourish to the detriment of democracy, and to the majority of our citizens. So long as our Politicians are slaves to the United Nations the open door policy on migrants entering legal and illegal will remain, we are all paying a huge price for a seat on the Security Council. A cosmetic seat without the power of the all important veto just a voice of 4 million in a world of billions…does anyone hear, or even care!! | Brian |
| Sooner than later. | John |
| All of them make perfect sense because they are all about common sense. | Glenn |
| I believe access to welfare needs better controls that we have currently, but at this stage would prefer the introduction of some kind of sliding scale ban rather than a blanket 4-year ban. The other three policies would be helpful emphases / tools in their respective policy areas. | Pieter |
| | |
| --- | --- |
| All four. Reading, writing, maths and science are the most important of the ……long term. Teaching how to think and comprehend, not what to think. Can state funded teachers be relied upon to carry out such an essential task ? Good and bad always starts at the top. What is the agenda of those at the top of the teaching profession and where is it coming from ? Why and what for ?, are the cardinal movers of the human mind. | Don |
| Slowly the worm will hopefully turn and the Western World will wake up to how we have lost the plot. | Geoff |
| 4 year ban on access to wefare would be a great start. The other things to follow. | Robert |
| All the ideas have merit, especially the concentration on the '3Rs' and a household benefit cap. I would add restrictions on the gimme gimme policy, end the Treaty gravy train and plan to spend our taxation on items to produce a positive result for the country. |  Chris |
| It has always struck me as ridiculous that beneficiaries can get more money for having additional children. The worker can't get more from the employer just because they are to have an extra child. | Ray |
| Workfare not welfare.  All over the world we've learned that the post WW2 policies to help disadvantaged has become a multigenerational lifestyle for some.  Love particularly the under 21 program. | J |
| Lots of good ideas. | Simon |
| You cannot let migrants starve' but policies to remove them should be sufficient. | John |
| Well worth considering. | Winifred |
| Migrants are often more motivated and harder workers than the locals, and can contribute hugely to our country. Our nation was built on immigration, but we do need to ensure that immigrants don't face unnecessary barriers to retraining or finding work before we promote policies that escalate their hardships. A start would be to allow them to work while waiting for immigration permits to be approved. | Dwayne |
| At last! | Isa |
| I agree with them all but the ban on migrants should be 7-10 years and apply 10 years on deports. We should follow the Arab state that one out one in for migrants and not relatives, with a 5 year rule that if you or your children appear before the courts, found guilty your residency is revoked. | Robert |
| Yes | David |
| Do it now. | Bill |
| They all should be adopted. | Clark |
| Should also include the tax free allowance mentioned as this would help most familys and pensioners and save the government making increases in later years. | Richard |
| Just plain common sense. | Steve |
| It is about time we got tough on those who contribute nothing to the economy if we do nothing the country will be dragged down until all of us have nothing | Colin |
| I voted for the top 4 they all have merit. | Les |
| Sound ideas. | Norm |
| It's time to force people to take responsibility for their own lives. Social Welfare has become nothing more than an addiction for many people. | Gary |
| Yes, like 'em all! Can picture the leftist backlash though. | Bruce |
| Charity begins at home. Look after the people of NZ before allowing gate rashers to come in and expect all the benefits but won't adhere to the NZ beliefs. Our country has become violent and corrupt with foreign migration. | Debs |
| English is our number one language, should be spoken clearly, and written legibly. Basic maths are a must, and should not be brushed over. Today demands nothing less. | Kevan |
| All our 100% valid. | Andrew |
| Long overdue good ideas. | Martin |
| As a KIWI by choice arriving about 45years ago I joined the workforce accepting that I had to start from the bottom. My wife did the same. Why do we have to pay for nohopers who come here with the intention to do nothing but holding out a hand for a benefit. The answer well I have ticked all four. | Johan |
| I would go even further and insist that every person receiving an unemployment benefit should be employed on some sort of community work. No work no benefit. Do not turn up for work and the benefit is reduced accordingly. | Terry |
| | |
| --- | --- |
| Why should todays immigrants have it so much to their advantage when they blatantly disregard the rules. | Roy |
| Household benefit cap could even be steadily reduced encouraging 'looking for work' instead of believing 'this benefit is our right.' | Stui |
| Yes all of them and the sooner the better. | James |
| It needs to happen. | Robbie |
| Some good policies for NZ. | Peter |
| Sense at last! | Alan |
| These are issues which have been obvious for years and it's good to see them being implemented in UK. We need to replicate them in NZ. | Mike |
| Its way past time something was not done re the above as the country can't afford this. | Peter |
| Time to remove the 'life-style' choices regarding benefits. As a tax payer (& an employer) I do not agree with 'keeping' migrants in a style even out own low income families cannot sustain. Contribute to the system before taking from the system. Illegal immigrants have no place in this country. Ensure they enter NZ as any other immigrant does. Lets forget about Te Reo and focus on useful meaningful studies to enable the student to contribute to the real world. | Graeme |
| All of them – hard headed common sense! | Ron |
| A 4 year ban might be excessive to British immigrants in consideration they are excluded for employment in the racial "Restructuring of the Workforce Act" forbidding them employment in any workplace employing 20 or more employees. | George |
| About time all politicians showed a bit of backbone!! | Alan |
| The sooner the better. | Geoff |
| Nz needs to reduce immigrants from arriving in Auckland which is causing our economy to growIt It has already led to rapid house increases and creates afalse and unsustainable economic growth.It will soon create problems with the real economy as manufacturing founders as our $ remains high in turn leding to more kiwis unemployed. | Wayne |
| All the above I have ticked seem to be well though through policy ,some proven in other jurisdictions. They are pragmatic. | Don |
| Avoid using Education as a propaganda tool and not to push immoral agenda. | Jahanra |
| Plus a big crackdown on illegitimate births. No named sire = no DPB and compulsory BC. Fatherless children are huge social problem. | Rod |
| It is about time to become tougher on those who exploit our 'easy going' attitude. Preparing our children for the future in workforce needs a strong focus on the basics. | Ido |
| Also need to make learning a second language compulsory. | Ian |
| All of the above are great policies and the Government of the day should be looking at them all very closely, But! as you all know all political parties in this country haven't got the guts to do any of the above. All they want to do is kowtow to the minorities especially maori. | Frank |
| Will any of these parties actually implement any of these or onl;y once empowered defer to a watered down version. | John |
| Those are sensible. | Carolyn |
| I don't think I am going to be popular but given the recent news on the man with 24 children who went to fight in the Syrian war and got killed leaving U.S. taxpayers to pick up all the bills..go figure…without little or no English they cannot work, so we then have to fund the education of these people…that's ok but we do have so many needs for NZ born Kiwis who need the help first…charity begins in the home…oops I am so un PC! | Audrey |
| On the surface all of these policies appear to be "no brainers" I guess as always their benefits would only be known after and by the way in which they are implemented. | Gary |
| It makes common sense. the problem in NZ is MMP. Enough said It's hard to believe the Green's policies. The 'Loonny Party is a VG description. Have you sent our Govt a copy? | Albie |
| We need to do it NOW. | Mark |
| It's a no brainer really. There is nothing to consider here, just do it. Also apply Australia's refugee policy in New Zealand. | Kerry |
| Anyone migrating here MUST have a working knowledge of English. | Donald |
| We have challenges enough, without the extra, unplanned burden, of continuous influx of illegal & semi-illegal ppl from nations who's entire way of life is mass slaughter. Not our fault. | Gordon |
| Most important that these policies are put in place! However its too late now, the damage is done, but can be helpful if implemented at this late stage! | Roy |
| If we want useful people to our society regardless of the normal complaints the above must be considered. | Lance |
| A stronger emphasis on basic education is a serious need among the young, many of whom can not string a sentence together. We need more English, not useless Maori that is of no use in the real world. | Liz |
| | |
| --- | --- |
| All of the above! These are very sensible policies designed to tackle real problems. It's time our government made some courageous decisions instead of worrying what the socialists think! | Graeme |
| I think we definitely need to stop new migrants for accessing welfare in any shape or form – for FIVE years, not four. Also, if any migrants commit serious crimes they should be deported on a deport first, appeal later basis as well. | Peter |
| The benefit cap would go down a treat in NZ. There are too many cases where welfare families have more children so they can gain more money. A cap would stop that in its tracks. | Brian |
| National should introduce a benefit cap and no welfare for migrants for four years. These are excellent policies that would help NZ. Also, the deport first and appeal later policy is a great one. Remember the millions of dollars that Ahmed Zaoui cost the country! | Barbara |
| All of those policies would work a treat in New Zealand. I hope the National Party is reading this newsletter! | Mike |