August 27, 2022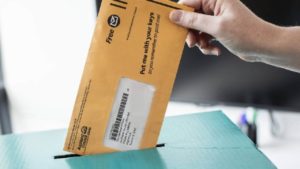 Local body elections are well under way.
Nominations have closed and ballot papers will be delivered from the middle of next month.
Voting closes at midday on October 8 and preliminary results will be known shortly after. The final results will be declared a week or so later.
In some local authority areas, competition is fierce, while in other areas, it's been a struggle to get people to put their names forward.
One well-contested election is the race to lead the country's largest city, where 23 candidates are standing for the Auckland Mayoralty.
According to polls, the front-runners are Wayne Brown, Viv Beck and Efeso Collins.
Wayne Brown is a former Far North Mayor, infrastructure engineer, and businessman. He has been appointed by successive governments as a fix-it man for ailing institutions, including in health, transport, electricity, and broadcasting. He is now pledging to "fix Auckland" by promising to reduce council costs, improve efficiency, and increase engagement with ratepayers. And, when it comes to the key issue of the Labour Government's Three Waters proposal, he describes the reforms as unworkable and "dumb".
Viv Beck is the chief executive of the Heart of the City business association. With a successful track record as a change agent in the public, private and not-for-profit sectors, she says Aucklanders deserve better – more say in decision-making, improved transport infrastructure, a safer city, and rates that deliver value for money. And with regards to the controversial Three Waters reforms, she is unequivocal: "I am strongly opposed to Three Waters, including co-governance."
Efeso Collins is a sitting Auckland councillor and frontrunner in the polls. He is promising greater investment in public transport, a stronger commitment to long-term housing security, and a key focus on climate change. He is strongly in favour of the Three Waters reforms and co-governance.
Councillor Collins has been a Labour-endorsed local government politician since he first stood for office: "I see endorsement as an agreement with the Labour Party – I've been part of their whanau for ten years, it's like having your whanau beside you as you go out on a big adventure."
Labour has now endorsed him for Mayor. The Herald reports: "The Labour Party is endorsing councillor Efeso Collins as its official candidate for Auckland mayor. The decision was made by the party's governing body, following consultation with members. 'Labour is pleased to announce it has endorsed Efeso Collins' independent campaign for the Mayoralty of Auckland. Labour looks forward to supporting his campaign'."
In fact, Labour is supporting candidates all around the country. While it's not known how many are being supported informally, the Party website lists those that are being formally endorsed.
Dozens of candidates are standing under the Party logo – see HERE – and dozens more, endorsed by the Party, are standing as independents or on other tickets – see HERE.
Altogether Labour is "officially" backing four mayoral candidates, 40 council candidates, around 100 local board candidates, and over 20 candidates standing for licensing trusts.
Of the four mayoral candidates, three are standing as 'independents': Efeso Collins for Auckland, Labour MP Paul Eagle for Wellington, and Janet Holborow for Kapiti. The fourth, Hutt City Mayor Campbell Barry, is standing for re-election under the Labour logo.
So, what do candidates get in return for Labour Party support? And, more importantly, what does Labour's endorsement actually mean for electors?
Lawyer and Hutt City Councillor Chris Milne, provided the answer in a recent article explaining why two neighbouring cities that both oppose Three Waters can have one mayor in favour of the reforms, while the other is opposed:
"So how is it that, despite public opposition in both cities, Mayor Wayne Guppy of Upper Hutt is opposed but Mayor Campbell Barry is not?
"The answer is pretty straight-forward. In 2019 Cr Campbell Barry campaigned for the Hutt City mayoralty under a Labour ticket. What the public were never told is that the Labour Party exacts a high price from candidates who use their trademark.
"It will surprise most people to learn that the Labour Party requires that candidates using the Labour logo sign a pledge to support and implement Labour policy irrespective of the views of local residents. Further, all Labour candidates pledge to block vote on issues of Labour policy.
"The rewards for this abdication of local loyalty are political career opportunities and campaign assistance – databases, email systems, door knocking volunteers, billboard teams and social media support. One recent bauble was Mayor Barry's appointment to the Labour Government's Three Waters review taskforce, a body that reported back very recently with, you guessed it, no substantial changes to the policy opposed by the majority of Lower Hutt's residents."
Full details of the constraints on local body candidates running under a Labour banner can be found on the Party's website under Constitution and Rules.
Rule 1.3.1 (a) confirms that Labour's primary objective in supporting candidates is to ensure their policies are enacted: "to elect competent men and women to… local bodies through free elections for the purpose of giving effect to Party policy and principles."
Rule 4.2.1 makes it clear that support for Labour's policies is non-negotiable: "The Policy Platform is binding on… all Labour Party members elected to public office who describe their affiliation as 'Labour' or 'Labour Party' on the ballot."
Rule 12.4.1 outlines the pledge that Labour candidate must sign to cement their absolute commitment to the Party: "Having been nominated as a Candidate for… [position being sought] I hereby accept nomination and declare…
(b) I will wholeheartedly support the duly selected candidates of the Party…
(e) I will faithfully observe the Constitution and Policy Platform and Policy of the Party.
(f) If elected, I will vote on all questions in accordance with the decisions of the Caucus of the Parliamentary Labour Caucus or, in the case of Local Body questions, a duly constituted meeting of Party representatives on such body…
(l) I understand that if I fail to comply with this candidate pledge that I could be subject to disciplinary action…"
These rules make it clear that local body candidates elected under the Labour banner are expected to obey Party directives. Any failure to comply, could result in suspension from the party.
Felicity Wong, the chair of Historic Places Wellington, has long been concerned about party involvement in local body politics. In her exposé, "Voters beware", she warns, "there's no free lunch for that impressive party support", and she cites an example from last June when councils were voting on Wellington's Spatial Plan: "Grant Robertson expressed his 'expectation' that its councillors would vote for an 'ambitious' plan (code for removing planning controls). They duly toed the party line, demolishing character protections from at least 75% of Wellington's inner heritage suburbs.
"With thousands of residents having made submissions opposing the loss of protections, Labour councillors resorted to an Orwellian explanation. They said they were voting for those who had not participated in the 'consultation'. Senior politicians seemed surprised at the public blow back. Removing planning controls and 'intensifying' the city is however Labour Party policy, and the party line needs toeing."
She further explains that Labour supports candidates as 'independents', when that's seen as an advantage: "In Tawa's Northern ward, it suited the party for Councillor Jill Day (a Labour Party member) to be 'Labour endorsed' (supported by) but not 'affiliated' (ie an official representative). That allows a brand-blur for Labour politicians like Auckland Mayor Phil Goff, who campaigned with blue billboards when Labour's red brand was less popular."
For Aucklanders, all of this means that if Councillor Collins is elected Mayor, as a Labour endorsed independent candidate, while he would not be 'controlled' by the Party as rigorously as those who sign their pledge, he would nevertheless be beholden to them. That is already clear in his backing of Three Waters and co-governance: while the majority of Aucklanders are opposed, his support demonstrates his intention to put Labour Party objectives ahead of the concerns of his community.
The Labour Party's infiltration into local government doesn't stop with candidates. They have also manoeuvred their way into Local Government New Zealand (LGNZ), the so-called independent body formed in 1996 to represent the interests of the country's 78 local authorities.
In July 2021, without consulting members, LGNZ signed a Heads of Agreement with the Labour Government to promote their Three Waters scheme to councils in return for $2.2 million in funding: "The Crown is proposing to provide ongoing support to LGNZ, by way of separate funding agreements… to enable LGNZ to build support within the local government sector for the Three Waters Reform Programme; and subsequently through the transition and implementation phases of the Three Waters Reform Programme (approximately two and half years)."
This week's NZCPR Guest Commentator, former Judge and law lecturer Anthony Willy, is extremely concerned about LGNZ's change in direction – from representing the interests of member councils to becoming an agent for the Ardern Government:
"Given that the three waters proposals involve the greatest government theft of private property and destruction of local body democracy in our history – all of which is contrary to LGNZ's aims and objects – what can explain its supine support for the three waters scheme.
"Can it be that this body which has become the beneficiary of a massive increase in taxpayer funding on the model of the Media hand out – that this public largess has strings attached: one does not bite the hand that feeds you.
"For whatever the reason LGNZ is aiding and abetting a government controlled by an ethnic caucus minority which is embarked on a course intended to wrongfully appropriate private property and to replace our democracy with tribal governance on the He Puapua model with unknown but certainly malign consequences."
The behaviour of LGNZ, in no longer acting as a representative body for local authorities, is indefensible. Why would councils pay a substantial annual subscription (smaller councils like Manawatu pay around $45,000 and larger councils like Christchurch $130,000) to be part of a quasi-government agency?
As a result of their promotion of Three Waters, a number of councils have considered cancelling their LGNZ membership.
One that has done so is the Timaru District Council. After surveying local residents and ratepayers and finding 96 percent were opposed to the reforms, the council voted unanimously to withdraw from LGNZ, saying they had lost trust in association's ability to properly represent their position to the Government.
Looking ahead, with a raft of radical reforms already proposed by the Ardern Government, it's imperative that councils have a strong and united voice to stand up to their bullying.
As well as attempting to confiscate council water infrastructure and services, Labour has signalled its intention to remove not only resource management consenting, but all planning responsibilities from councils. They are pressuring councils to subscribe to climate extremism, and, through their benign-sounding 'future of local government' reforms, they are proposing sweeping changes that would undermine the entire structure and independent function of local government as we know it.
With Labour's Maori caucus – and local iwi – continuing their push for increased tribal involvement in local government decision-making, councils will need to stand firm and defend true democracy by rejecting all attempts to introduce co-governance.
Given the Labour Government's influence over LGNZ and the association's willingness to act without a mandate from members, perhaps it's time a new representative body was formed.
Without a doubt, the pressure on new councils, as Labour seeks to undermine their autonomy and transform the sector into a government lapdog, will be intense.
For voters that surely means ensuring the candidates that they support will not be cowed by Labour's demands – but will stand firm in their commitment to local democracy and remain strong as the voice of their local community.
Aren't these key issues that need to be addressed in candidate meetings and debates ahead of the October election?
Please note: To register for our free weekly newsletter please click HERE.
THIS WEEK'S POLL ASKS:
*Should local body candidates be required to declare their political affiliations and whether a political party is backing their campaign?

*Poll comments are posted below.
*All NZCPR poll results can be seen in the Archive.

THIS WEEK'S POLL COMMENTS
| | |
| --- | --- |
| In fact a political party SHOULD NEVER FUND the campaign of a candidate standing for local council. That's tax payers money they are using, which means we are funding the campaign of someone we may not want near our local councils. | Christine |
| Yes and yes again ! They have to be accountable to the voting public, same for donations by organisations from outside sponsors or other parties, funding as well! | David |
| Especially now – we need to know their standings and intentions as most are unknowns. | Gerry |
| simple 101 democracy to do so | Maxwell |
| watch "seattle is dying " on you tube.This is what will happen to Auckland and other NZ towns under labour policies. & administration. | bruceS |
| Transparency issues | graham |
| Most definitely I want to know. | Gene |
| I hope other councils follow the Timaru District Council and resign from LGNZ. | David |
| Of course they should show their true colours | Peter |
| By doing so it allows more informed decisions from the voting public. | Gavin |
| Its dishonest not to | Stanley |
| absolutely | Robin |
| I think absolutely yes, certainly I don't want to vote for any candidate connected to labor or the greens or any candidate who thinks 3 waters and co-governance is a great idea. It does narrow the field of choice a great deal. Donald Trump for mayor and prime minister for that matter. NZ is in desperate need of a huge clean out in the corridors of power, oh and while you're at it dump this ridiculous and and undemocratic MMP. Say what you like about FPP but it did reflect the will of the people, | Flip |
| Declaring political affiliations should be mandatory | Kenneth |
| Yes they should declare their party affiliations. It won't matter now because they are just puppets of the UN's AGENDA 2030 roll out. The public won't have a say any more. | Don |
| Bloody oath they should! | Pete |
| We already have one as our mayor here in Rotorua named Stevie Chadwick Ex Labour Politian who has literally bowed to Labours wishes and commands. All our Motels stacked with the nations homeless, Crime and burglaries hitting all-time highs, Drug and "P" going through the roof . Her casting vote to sell off our green reserves to home dead beat homeless druggies. And the list goes on. I will make sure I take the time that I will never vote for any ex-Politian or member of any political party into local politics | Wayne |
| It's frightening to read that Labour supported candidates are required to vote according to instructions from their party leaders and not the ratepayers wishes. | Denis |
| of course! | Bruce |
| Absolutely they should and the public have aright to know while NZ is a democratic country | Colin |
| Yes indeed. But better still, people must be asking the candidates the crucial questions. | Neil |
| It should be compulsory for each candidates to declare their support party. it seems clear that allowing joe public to vote at all is a pretend democracy at all layers. we are being treated with contempt. National will not fix this but maybe ACT will. ACT party, David Seymour, "seems" to have New Zealands best interest at heart, plus a bit of courage, we can only hope? otherwise we are all stuffed | Sam |
| Candidates must definitely declare any party association. Since Local Government New Zealand has become a Labour Party pawn local body elections are as political as general elections. Councillors are supposed to act on behalf of the community which elected them. Given those days seem to be numbered we need to understand candidates' affiliations in order to make competent, rational electoral decisions. This is especially important as the current Government is pushing through three waters and co-governance. Also, maori wards should be removed after those were imposed on councils. | Gavin |
| Yes, most definately ! These candidates, are accountable to the voting public, so they have to declare everything that they are standing for… most of all HONESTY! | David |
| Yes, they should. Though they shouldn't really belong to a particular party anyway. | Liz |
| They should not have any political associations as they are there to present the peoples voice, not a political stance! The contracts they sign with the political parties for the insignia on their billboard forces them to vote on Party Political lines and not for the people who voted them in, the people they are supposed to be working for! To make matters worse we are being fed polls created by the leftist propaganda machine. They are rigged to present the party faithful and do not predict any outcome apart from the leftist, desired outcome! | Bruce C |
| Transparency! | Chris |
| | |
| --- | --- |
| Absolutely. Lefty woke losers must be outed so they can be avoided. | Richard |
| We move more and more under the dictatorial governance of this labour government. To hell with democracy we will tell how NZ will be governed. Wen will reward those that agree with us and distribute your money to those ends. | Dene |
| Of course they should be, and they should also be reminded, that they get elected to represent 'we the people' and we should make sure, they are accountable, as well! | David |
| Communism and separatism all rolled into one. How can the public allow this to happen ? | kabe |
| Of course candidates should be required to provide such information | Terry |
| Yes as we do not want any labour leftists in control anywhere within any of our systems so we must know candidates leanings so we know not to support them in any form. | Alan |
| Absolutely. The labour party is poison. run cities in the USA have the most problems by far. | bruce |
| And especially in the case of Labour as the are trying to get three waters support via the back door | David |
| All local government contenders should be independent, in my view, they are supposed to be servants of the community, not affiliated to do party work. | Jac |
| It is to keep them honest | Warren |
| Absolutely, of course they should. | Bart |
| Local body and mainstream political parties should be kept entirely separate. | Brian |
| No local body member should be a puggy dog of any political party but they should declare what they do and do not stand for or support and be held accountable to that declaration during their time in council | Alan |
| Definitely. They must state what they will vote for, regardless of the best interests of the people they represent. | Peter |
| Definitely | Ken |
| the days when local councillors acted on behalf of their community would seem to be over sadly. National politics has come to play a big part in our local lives – that said – we need to understand the affiliations our local councillors subscribe to in order to make sound electoral decisions | tony |
| Yes, most definitely. Local body elections are now just as political as the General Election… and even more so now that LGNZ has become a Labour Govt pawn and advocate. | Trevor |
| Absolutely- there should be no political standing at all in local Council!! | Murray |
| With all of her un-mandated anti-democratic policies which it appears will see $billions wasted on layers of bureaucracy, perhaps there needs to be a a petition calling for her to get the electorates approval. Yes I'm suggesting there is a mass call for a General Election now. | geoff. |
| Definitely! | Rosemary |
| a must condition | richard |
| Do we have any confidence that the candidates would tell the truth about their affiliations and whether a political party is backing their campaign? | Ann |
| Here come the communists and racial preference mob again – bad enough they run the govt now they want our city. | Mick |
| Transpency is required everywhere in local government | Chris |
| Absolutely. We want NO Hidden Agendas. | Caren |
| Every candidate should declare their political affiliations and if a political party is backing them and the media when publishing each candidates details should include all that information and what they will bring to the council if elected | Frank |
| So where is the Labour-Lite party (used to be known as National)?? | Peter |
| Definitely. We are entitled to know who is pulling the strings | Ian |
| Absolutely | Dave |
| absolutely | mike |
| Off course they should as it's simply more information about the candidate themselves so that we can make an informed judgement and also understand, if they are going to be working for the good of the rate payers and not a political party! | Glenda |
| Sure should! Let's be open and transparent, Cindy. | Creed |
| Another Ardern / Labour Party stealth move! Disgusting for one who trumpeted 'transparency' and 'kindness' so loudly! | Sharron |
| How else will the public be able to make an informed decision if the candidates do not declare they are Socialists and their goal is to create a socialist utopia, to not do so is a a lie by omission, but I suppose we are now conditioned to this most Transparent of governments lying to the public at every opportunity to cover up their true agenda | John |
| Only if they are being backed by the party and/or funded. A person's central government party preference should be there own business. If they fail to represent accurately the wishes of their local electors once elected, they should resign or be tossed out. | Phlip |
| We need to know who is supported by Labour. They won't get my vote. | Jane |
| I would have thought party politics has no place in local government but given the move for politics to intrude into local governance, it is now clear that any transparency for motivation of candidates would be best served by a declaration of any party style 'support' for the election. Personal affiliation should not be an issue at LG level, but where party support and endorsement is involved it must be transparent. | Janya |
| Transparency is crucial! | Bev |
| The cornerstone of democracy is openness and fairness. If a candidate is happy to accept a backer they must be happy to make that public | Bruce |
| No way | David |
| Yes, and also position on 3 waters. | Graeme |
| Especially if it's the bribing and sinister Labour party | Gordon |
| try and be honest, very hard in political environment at moment. | Rod |
| Absolutely, they need to be upfront on their political alliance's so we can make an informed decision on who we vote for. | Lawrie |
| Then I would know who not to vote for.! | Clive |
| Absolutely. That way we can see if the council is being infiltrated by political parties etc. Everyone should be open and clear in how they would represent us ratepayers. | Peter |
| Open Governance always. | Geoff |
| this is very important to know where their allegiances lie | Nigel |
| Absolutely.There is no substitute for transparency. | gale |
| Voters need to know the truth about the candidates and their affiliations. | Ralph & Lauree |
| Yes Definitely, | Heather |
| YES THEY SHOULD, THE VOTING PEOPLE OF THIS CLAND NEED TO NOW. | COLIN |
| Labour are doing everything they can to control local government. From the shonky way that LGNZ has been foistered onto the scene at ratepayers expense to determining who runs for offices which should be independent of political interference,. Ratepayers, of course, are not the only ones who can vote at local elections, it's open to everyone but ratepayers pay the cost | Carolyn |
| Yes of course. Candidates should also supply a comprehensive account of the various policies they intend to advocate for. This information has been noticeably lacking in past local body elections. All we seem to get are a forest of bill boards with smiling faces on them. | Gary |
| Absolutely. Rate payers need to know if the candidates they vote for are c captured by other agendas. | David |
| Far too many local bodies standing, but they don't' represent people' anymore, they represent, The UN/NWO Agenda 21/50. They work together , covertly, avoiding central accountability!! | David |
| So their position is clear to voters | Alister |
| NZers need to be sure who they elect onto their local council | Peter |
| This is the start of communism | David |
| Absolutely they should because history shows that Labour-backed councillors and mayors are held to the pledge they make to the Labour Party. An absolute affront to democracy. They will never vote the way that their communities dictate. The local body elections are just another step-in Ardern's plan to introduce her socialist agenda into local government. She has to be stopped!!!!!! | Kerry |
| I consider that a declaration of political affiliation to be an essential aspect in a local body election and I fully support the need for this. I fact I consider it must be done so that voters know prior to their voting. | Brian |
| local body politics represents the interests of all that local communities and focus should be on ALL their needs.. National politics follows representation of differing ideologies and their policies lead a country in differing directions that follow those agenda's, and not are not necessarily compatible. ie communism and democracy. | Barry |
| Transparency is everything in a Democracy | Donald |
| Labour must be voted out next year and the Labour tag must be seen as toxic in local elections. They are poisonous scum and have done great damage. | Chris |
| Absolutely YES! Because from track records It is so difficult to hear or read about candidates true intentions IF they are successfully elected to local bodies. | Stuart |
| Absolutely yes! Labour has been permitted a cover up for way too long. | Shane |
| Absolutely YES | Stuart |
| party politics should be banned from local body its the only way local body can truly represent the people | donald |
| with the aim to deceive. | Karen |
| Easier to know where they stand on a range of local issues | Keith |
| No brainer – transparency should be factual not a bare faced illusion. | Mark |
| yes and YES. Also opinion on 3Waters and Co-governance. | Ray |
| There should be no interference from Political Parties in Local Council elections. The Labour Party are very good at doing this. | Graham |
| Of course they should, I want to know all there is to know on the views and politics of the person I am voting for. This Marxist government wants to control every thing, absolutely disgraceful, they should be ashamed of what they have done and are doing to this country. | Brian |
| Stop 3 waters. | John |
| I was not prepared for the Labour Marxism to be as open as they have become. Stand in fear NZ. | john |
| A no brainer. | Mike |
| Yes they should and political parties need to be held to account for the dismantling of local and national democracy | Jeffrey |
| this country is now more corrupt than Thailand and the Philippines put together due to the socialist grinning dictator buying and controlling local body candidates, the sooner the LGNZ mob is disbanded the better so councils can be independent and get rid of rabid candidates and maori seats and not allow Govt to steal council assets and give them away to a bunch of brown and quite a few white parasites. | Richard |
| Most definitely. | Ray |
| Yes without exception. | Kevin |
| Transparency | Thomas |
| Many NZ Mayors are given all expenses paid trips and monetary gifts to China by the Chinese Communist Party in the expectation that they would support Communist Chinese interests in NZ. I wouldn't expect any of those mayors or any other local Body candidates would disclose any affiliations they knew would be unpopular. The only way to police those that lied would have to be instant resignation and jail terms. | Rex |
| are we aspiring to a socially democratic (utopian) future… or a dictatorial and totalitarian (dystopian) future? | kevin |
| Absolutely. Any candidate who will not disclose their intentions in regard to such divisive areas like 3 waters and co-governance must be removed as a candidate. | Steve |
| Labour Party are robbers, and destroying our democracy. | James |
| I cant think of anything good to say about Labour and all who back them, they are sneaky and making life hard for everyday NZ people be it Maori or whoever. | barbara |
| Given the political climate at present, this is a MUST! | Norma |
| With each week that goes by this labour government becomes more incideas | Kevin |
| Absolutely. | Tony |
| There's enough untrustworthy candidates seeking seats as it is | Laurie |
| This should apply to ALL candidates affiliations to political parties and any "subversive or alt-right organizations etc etc | Julia |
| Yes they should, and be charged with false statements if they do not! | Bill |
| Muriel's expose on Labour's support for specific candidates and the Labour influence on LGNZ is highly disturbing. Is it possible that we, non-communist citizens, can reverse all this PRIOR to the next election? | William |
| By all means they should which in terns gives the voter the right to choose who they want to represent them. There is too much influence currently in local Government mainly coming from the Greens and Labour and it is time for the ratepayers to kick some of them out that is why it is important to cast your vote. | ken |
| 100% they do | Alan |
| All local body councils should b non political | Roger |
| It is the only way to get truly democratic representation | Keith |
| Question confusing.Candidates should not declare politics. Probably Political are financing their person | Jill |
| Any Political Party Financial Support should be made public knowledge. | Ewen |
| If a neo Nazi school board candidate is exposed surely the law of transparency must apply to all. Ratepayers need to know just who is pulling the strings. | Christina |
| Because local body politics is just that, LOCAL. Political parties should only be able to influence national issues. | John |
| Absolutely yes, a true disclosure is essential on both points if we are to stop this racist /communist government from doing more damage. | Tom |
| As well, ALL candidates should be made to provide their firm position on Three Waters, Co-Governance, and in the case of Council elections, whether or not they would vote to stay or leave LGNZ. | Frank |
| definitely | eric |
| Absolutely … more now than ever before. The corruption that is now in play, and being thrust upon New Zealanders by this Labour Government need to be totally exposed and out there for ALL to see. | Des |
| You are forecasting the demise of local democracy brought about by control of elected councillors by the labour party. This is undoubtedly true, but does not address the fact that parliamentary democracy is already dead, killed by party control of MPs who are supposed to represent their constituents, but don't. Sadly this is not confined to the labour party. Someone with more political understanding than I have must surely have an answer to this pernicious party control, I would love to hear it. | TOBY |
| Definitely | Tony |
| As local body councillors are there to represent the people of the towns/cities views the people have the right to know if behind the scenes the elected councillor is being co-erced and bribed by the 'govt' or any political party. If this is the case then we have a threat to NZ's democracy system we all know. | mark |
| I would go much further and ban any party political affiliation in local government. The dangers as discussed in NZCPR are simply too obvious to accept. | Phil |
| I have called for that for many years but too many are apathetic about local bobies. | Antoni |
| Absolutely they should declare it | Dianne |
| most definitely, it should have nothing to do with the government, they should be voted in by the rate payers of each area, this government is trying to undermine the democracy in new zealand through creeping in to all areas, all about control, wake up new zealand,this three waters and co governance needs to be kicked out,maori are not indigenous, that needs to be sorted out as well,one vote one people | rodger |
| We need to know. | Fritz |
| THE MESS GETS BIGGER EVERY DAY! | Frederick |
| I DO NOT LIKE the clandestine and surreptitious way Labour is going about its business. | David |
| Any candidate going down that road cannot truly have the interests of the ratepayers at heart. | Ian |
| Absolutely they should declare their alegence! It's fundamental to democratic voting to know details of who one votes for. | Peter |
| Local body candidates are representatives of the people not the government o/wise for the sake of supposed transparency why bother with local elections at all | Leeanne |
| Absolutely! | Allan |
| Yes, all candidates who are standing as a political representative should declare themselves. Personal agendas do not favor the rate payers. Even in our own parliament we have a certain group with a personal agenda. | Owen |
| I believe the lack of transparency in this regard is one of the main reasons many people do not vote in local body elections, because it is difficult to find out who the candidates truly intend to represent. | Roy |
| Irrespective of whether or not somebody is "required" to declare any connection with a Party, history tells us that Communists and other far-Left ideologues will generally prefer to remain wolfs in sheep's clothing. | Greg |
| Declaring their affiliation should be COMPULSORY!!! | sherrin |
| Absolutely. Haven%u2019t we had enough of opaque & down right dishonest politicians?! Wake up New Zealand. | Bryce |
| Local body candidates should be required to declare their political affiliations and how they feel about dealing with current issues. LGNZ has become too powerful and is no longer interested in electors' concerns, and the expense to be affiliated to LGNZ is a saving the ratepayers need. | Marg |
| The Ardern Government are undeniably corrupt- evil even! Now they intend to 'own' Local Government? Unbelievable. | John |
| Otherwise so corrupt | Susan |
| Will not vote in local body elections as most candidates seem to be Maori oriented or Labour oriented. I will not vote for either | Kay |
| But they won't deliberately unless they campaign under the label of the party. What is not widely known is Labour's constitutional clauses that bind the candidates, as councillors, to vote along party lines in council rather than what the ratepayers want. The question is how to get this out there, and how to get more of the electorate to vote in local elections. | Brenton |
| Say NO to central government. FULL STOP. | Gary |
| labour's criteria for giving their support to any local body official in just one more step towards full dictatorship. | Graham |
| this place is beginning to feel more like a communist state every day | erin |
| They should be happy to provide the information | Richard |
| Absolutely! Especially when being coerced by Labour, which has this overarching objective: To hell with democracy. After all, this is meant to be a democratic process. It is only that in disguise when you vote for a Labour hack! | Jan |
| Most definitely won't be voting for a party that's endeavouring to make NZ a racist country | Jan |
| My choice for Auckland Mayor is Craig Lord. I can not suffer any more Labour Party interference. | Christine |
| In a normal situation this would be the right and proper thing to do to uphold democratic principles. Not so in a totalitarian system where there is no place for anybody or anything which does interfere with centralisation and concentration of power into the hands and under the control of a selected few. We here in New Zealand have arrived at a crossroads . From here on in there are 15 more months for this regime to cement their 'system' . The elections in 2023 will ,with almost 100% certainty , be rigged . Either with the use of the Dominion election software or other more crude means of tampering with the vote count. And naturally a massive propaganda campaign to deepen the brainwashing of this docile population. Maybe throw in another virus and lockdown for good measure to speed up results in favour of the regime. | Michael |
| Venal interests must always be declared so the socialist apparatchiks can be identified. | John |
| Definitely. This is a government take over! | Pamela |
| I believe central government have no right to undermine /infiltrate local politics . If these labour backed candidates all come to office, New Zealand is in much greater trouble than ever before. | Ron |
| Seems reasonable. | Graham |
| Its not democratic when we have a super city like Auckland where Collins is likely to get a huge vote like in South Auckland and other areas may vote against him like maybe the shore and he will not fairly represent us. This is one area the super city does not work. Gradually seeing a decline in our amenities | wade |
| Certainly. Why not. ? | Andrew |
| Party affiliated councillors in Wellington have contributed to this council being the most dysfunctional council ever with an approval rating of 12%! The lowest rate ever! | Ray |
| Increasing centralization of governance in NZ at the expense of local authorities has been evolving for several years. Under Labour it is accelerating, undermining the essence of grass roots democracy. | Ralph |
| Yet more evidence of Labour's corrupt' left, tunnel vision. Without a major move against Labour to save our Democracy, then our future is looking like anarchy and all out civil unrest. Is this really what we want in New Zealand ? | bryan |
| Mandatory – some candidates are just there for a job and will do anything to get elected – be aware | Jane |
| they are supposed to represent the rate payer not a political party | John |
| Local body councils are there to work for the betterment of their local bodies not to toe the line for labour's racially biased reforms. | Tony |
| Of course we need to know who they are affiliated to that's a no brainer | Andrew |
| | |
| --- | --- |
| Of course. It goes to the root of things and gives you an idea of where they are likely to stand on various issues. Then we can get rid of these commie 5th columnists along with the Marxist filth at the elections. My congratulations to Gary Judd QC on his wonderful statement regarding 3 Waters , Ardern and the Labour government when he said "When all the lying statements are put together, the Government's effrontery is breathtaking" | Terry |
| Absolutely!! | Carol |
| Makes good sense to know where their affiliations are tied to any political party that will influence their decision making. | Rhys |
| Party politics should have no place in local body elections. | Jeff |
| Labour is increasingly being shown as not able to be trusted. That LGNZ has been infiltrated means that organisation needs to be shut down. | Peter |
| The voters must be informed. | Max |
| Now is when citizens are experiencing tough times and this Labour proposal is exploiting kiwis for political gain. | Wayne |
| No local body representatives should have any affiliation with whoever is in government. They are elected by the local people to serve those local people, not some skewed government ideology | Trevor |
| Yes they should declare their political affiliations, particularly, as it sounds like in these elections it is a must do. | Eric |
| Democracy is being hijacked People and country before Arderns Party. | Linda |
| Absolutely …there are enough 'backroom' dirty deals' already in Parliament without the Local body candidates being bribed, bullied and beaten. NZ is not what it used to be….the times they have changed and not for the better. | Chris |
| Essential for voters to know if their representatives will be listening to them, or to their political masters. | Mark |
| This has to stop now. | Gilbert |
| These candidates are being elected under a democratic system and must protect our democratic rights no matter what side of government they are on | Warren |
| Definitely | Graeme |
| With Labour infiltration into the LGNZ it is vital that local body candidates be required to declare their political affiliations , otherwise LGNZ will just become a labour govt Dept! | John |
| We have a right to know so we can make an I formed decision. | Philip |
| Political parties should not influence local government | Liz |
| With out a doubt | Ian |
| A dangerous dictator at large! God help New Zealand! | Marion |
| The position of Mayor is to represent the rate payers of his/her electorate. In a true world this should exclude political allegiances of any nature. However it is apparent that this is not so given the obvious interference/support of our government to align with certain candidates. Given these circumstances a candidates political affiliation should be disclosed. | chris |
| All candidates must declare their reasons for standing. How would ratepayers know whether the candidate was supporting their interests. | Dennis |
| Wrong question energised to ask candidates. Should be something like 'Have you committed to support any policies that are not solely local community issues?' | Ian |
| I absolutely agree that local body candidates be required to declare their political affiliations and whether a political party is backing their campaign. The malign attempts of "maori" groups and Labour party members to destroy honest democracy cannot otherwise be exposed and, I hope, defeated. | ROB |
| The country does not need any more Labour People in government or local councils. Enough is enough. | Andrew |
| Anything less would be dishonest and inflammatory. | Coral |
| By telling us what political party they associate with it makes it easier for voters to vote for their favoured candidate. | Michael |
| Yes, definitely! – councillors are there to serve the best interests of those who elect them, not to be a sock puppet for some political entity, such as this government, whose ultimate goal seems to be centralisation and control of every aspect of our lives. | Scott |
| Local Government should remain local, not influenced from Wellington. | Mel |
| Party politics has no place in Local Authorities | Chris |
| Voters need to know whether the candidate they vote for is simply going to follow the party line, or listen to what the constituents want. | Dorothy |
| Then the residents will have an idea as to who to vote for, depending on their point of view | Michele |
| Yes they absolutely should | David |
| Yes ! Voters have a right to know who or what may be behind the candidates. Most of us didn't know what was behind this government when they were voted in 2020 | Rosie |
| voters need to know the background of candidates and their affiliations so they can vote with confidence | fred |
| I would require to know all party affiliations in order to vote | Yeverley |
| This Labour govt.disregards the wishes and opinions of the electorate | bill |
| Keep local councils free of party politics if you want to stand for a political party do so at government elections. We do not need party politics encroaching into local council agendas. | Gwenda |
| Most definitely. I don't believe that central government should have any influence over local government affairs. | Janet |
| on both accounts, dont vote for labour ever, the party is full of incapable dimwits intent of sendingNZ into disaster | james |
| Then we could ignore them and get proper local representation by people who are really concerned with local governance | colin |
| I am sure that if we had been aware of Jacinda's communist leanings – she would not have been voted for! | patricia |
| it is like donations….. | Lionel |
| Essential… | Mark |
| Better to whiz around with a can of red paint and X out the crooked blue billboards., every night. | John |
| National politics should not get involved in Local Body elections.It should not be a political appointment. | Tony |
| Things need to be open and transparent. | Andrew |
| I attended the Taxpayers Unions Stop 3 waters roadshow where I advised Aaron Keonne who was opposed to the Govts theft of assets and forced apartheid agenda that he has my vote and will contact him to recommend suitable non Labour candidates and I will vote accordingly .Labour affiliates can get stuffed , | Ray |
| Most definitely. Auckland city has had two labour backed majors and look at the shit and debt that it is in! | Darryl |
| Definitely. They should be made to sign a declaration to the effect that they are independent of a Central govt Party Full disclosure is required, whether they are an independent or which tick they are part of i.e. Citizen and rate payers | Frank |
| Politics in any form should not be a 'lucky dip' for electors. | Roger |
| Yes definitely the public must know where each candidate stands with regard to their political affiliations. | Christopher |
| No way in hell should Jacinda Ardern have that power to remove an elected member. | Don |
| Absolutely | Errol |
| Absolutely, this way the government stool pidgin candidates can be weeded out | Terence |
| He is the elected representative of Hamilton West not the NZ Labour Party. | Roger |
| That is so very important Labour has to realise the population is not as stupid as they were to have voted the. In in the first place | Peter |
| Of course they should | Leon |
| Labour parasites | Mike |
| Absolutely. And I would add, once that has been declared they should be left to get on with it…without slander and vicious attack from an out of control media. This is a democratic country. Views differ. That is not going to change. The democratic process is the best way to sort that out. That said, it can only be sorted when we can all see the shadowy figures in the wings. It is interesting to me that the same degree of scrutiny and vitriol was not applied historically. Who would knowingly vote for a communist. | Jen |
| ABSOLUTELY- NO QUESTION ABOUT THAT.. I once had Chris Hipkins knock on my door in support of a candidate I told him No! , No!! Political Parties thank you.. He smiled and left. | Rory |
| There should be no political affiliations, no tagged financial influences and candidates should have to sign independence pledges before the elections. And there should be elections in Tauranga! Don't forget what Labour's Mahuta has done to remove our democratic right to vote this year! Appalling – and they are unchallenged in Parliament and the Courts! | David |
| Definitely don't want Labour sneaking in anywhere.. | Barbara |
| Councils MUST remain independent of Government intervention | david |
| Definitely | Jean |
| Yes they should, | william |
| Absolutely, political parties should be banned from local government. | Pete |
| Local government elections should be totally free from central government involvement. Local govt candidates should be first and foremost concerned what is best for their region without interference from political parties. | Robert |
| Desperately necessary these days. | Gill |
| Political "affiliation" does not mean you agree with all party policy and in fact may be misleading in some cases. However, if endorsed in any way, formal or informal, by a party apparatus then this should be declared. | ron |
| Yes, otherwise independence will be usurped. | Neville |
| And if they are pushing this One World Government, globalisation is communism/fascism!!!!! | Raewyn |
| Yes otherwise they will just put in their own puppets to support their party agendas that they represent | David |
| I'd go further, enact a law through a private members bill that outlaws any political party from funding, supporting or otherwise interfering in the democratic process of free and fair elections, with a penalty of $500,000 for breaches. | Vic |
| The bill boards are high color, yes a political party is backing their campaign. Shame on you ardern, you will not get my vote. | Ken |
| Candidates should be up front about any political party backing. They must represent the people of their electorate. | Jill |
| Absolutely if a party is backing them. Government should keep it sticky fingers out of local councils. | Susanne |
| Openness. Honesty. | Janet |
| Absolutely ! | Dick |
| Yes they definitively should be required to state if a political party is backing them. I do not trust this commie Labour 'government' for one second & the voters need to know the candidates affiliation before voting. | david |
| Absolutely. Cindy is hell bent on destroying as much as she can. | Scott |
| Damn right they must!!! | Carl |
| Of course. Actually, in past elections I have found it very difficult to find out much about local body candidates, their policies and voting histories. All that's published is their generally vague claims and a few slogans. | John |
| If they have to toe a party's line, they undermine democracy if they do not declare that affiliation. | Leonard |
| Kiwis need to unite against this socialist crap. It's not who we are. We've had to fight against fascism & communism in the past and here it is on our doorstep again, through our complacency. United we stand divided we fall, that latter being the Labour Party agenda | Mike |
| Most definitely. | Kevin |
| I would like to know, before I vote, whether a particular candidate is beholden to any particular Party | Geoffrey |
| Absolutely!! It's no different to the fiasco around 'discreet' donations to central government parties. We absolutely must have full transparency as to who is funding and supporting and resourcing candidates!! After all for the so-called most 'transparent government in NZ history' this disclosure for every candidate shouldn't now be a problem – should it?!!! | Hannah |
| Without a doubt | Teresa |
| The labour tentacles reach a dangerous long way. | Bev |
| This process is the essence of communism. A system where central government policy infiltrates and controls every level of society. Indeed Orwellian to the point of "Think speak" … the language of dystopian Oceania. | charles |
| Deceitful otherwise | Alan |
| Of course. Once the governing party has to fight for every bit of support because they have made such a mess of national politics, along with our lives, they should be noted as failures in local as well as parliamentary elections! | Ray |
| The current opaque obfuscation can only be deliberate. | Kenneth |
| Absolutely they should have to declare…..!!! | Mike |
| NZ is becoming more like China or North Korea all the time. Creeping dictatorship. Creeps. | Patrick |
| Labour will be the end of NZ's democracy. Real "bastards." | Ted |
| Most definitely. No candidate should be supported or endorsed by a political party. Such affiliations would mean a conflict of interests. Local body members should be totally loyal to their local electors. Local councils MUST NEVER become lapdogs for any government. | Graeme |
| Most definitely | Lizzie |
| I do not believe candidates standing for local government should be affiliated to any party what soever. Voters have the opportunity to put who ever they wish into Parliament but local government should be stand alone . This dictatorship government is pushing the WEF mandates and need to be stopped | Rod |
| most definitely affiliations should be declared so that elected representatives cant carry on with unfair divisive policys even if their puppet masters are un elected | john |
| Absolutely | David |
| The public deserve honesty | Lindsay |
| Central Gov involvement should be kept to a minimum.Gordy | GORDON |
| Absolutely, if they are part of a political party they should be very open about this. Also if they are entering elections on a ticket yes definitely. Especially if they are beholden to uphold the policies of that organisation. But if someone is an independent candidate… | Catherine |
| Labour's power grab continues, with $55 m to Media and now $22m to LGNZ. BRIBERY at taxpayers expense. | Ian |
| Yet more Over Reaching by this Liebour Govt…..when will all these communistic moves by Marxist Red Queen Ardern ever come to an end? | Bruza |
| Of course, how else can we know what we are voting for. | Allan |
| Efeso Collins would be the WORST POSSIBLE candidate for the Auckland mayoralty… | John |
| Because labour is pro co-govererance anti the majority of New Zealanders are pro true democracy candidates must declare their affiliations. | Peter |
| A very useful declaration | RICHard |
| Absolutely political affiliations should be declared | Sheryl |
| Where did democracy disappear to with this government | Gareth |
| Too right!. | Kevin |
| non declaration of political party affiliation & influence is a recipe for disaster with the path the Adhern government had manipulated local bodies & is steam rolling through their agendas with no consultation from those that they supposedly represent | David |
| If you read history, this is how Apartheid became entrenched in SA by a minority group. The parallels to NZ are alarming. | Geoff |
| Unquestionably they must declare their political affiliations | Hylton |
| Absolutely, this is terrible. It is Communist dogma – how far is this government going to go to destroy local autonomy and NZ democracy before the next election. Now they are no longer pretending but are blatantly at best far left socialist or communist. We must fight al these changes. | Laura |
| Yes, although it generally leaks out some were, of their affiliations The problem is they just use the local body as a stepping stone Look at the complete disaster the Wellington city council was/is, a number of parliamentary wanna bes more interested in making, developing a profile for themselves, than any thing esle. No doubt there carpetbaggers wearing red underware all thru out NZ Beware of the wanna be standing in your local body election. Look for someone with business acumen generally interested in the local body, Not some wet behind the ears upstart who stand simply because they can | Bruce |
| Political interference particularly with the present government is undemocratic and totally unacceptable by all thinking people | Shaun |
| Totally. It's ironic that Stuffed Media is outing VFF people and ignoring those backed by Labour and the Greens | JD |
| Most Lieber sycophants are obvious by the policies they support and promote. | Chris |
| ABSOLUTELY! | Petrer |
| Labour are rubbish and need to be dumped. | Evans |
| It is imperitive if we want democracy in this country | Msrg |
| fOR HONESTY SAKE.. BEWARE THE WOLF IN SHEEPS CLOTHING INSIDE THE FLOCK. | mike |
| Labour has become a cancer in NZ politics. | Stephen |
| Absolutely. But it goes further than that. A declaration of all affiliations, be it financial or otherwise, with ALL supranational actors: NGO's. Foundations, and Globalist bodies, for ALL politicians and unelected leaders has now become necessary it democracy is to survive. The opaque "Stakeholder" partnerships between Governments , Corporations and other actors is subverting democracy at it's very core. Mussolini defined Fascism as the amalgamation of the corporation and state. But by all means start with a simple declaration of party affiliation for Local Body contenders. | Jasmine |
| | |
| --- | --- |
| Yes, and while they are at it, they should also declare if they stand for racist wards. If so, out they go. Lets get rid of that nonsense once and for all! | Kevan |
| We need to know their true affiliation. | William |
| It shouldn't be an issue, but it is & reinforced by the current govt attitudes!! Political aspirations & affiliations should be aCOMPULSORY requirement for nomination!!! | Ron |
| Yes they Should | Mike. |
| We are almost a banana republic and the infiltration of local councils will seal our fate. | Held |
| Absolutely! A council candidate here in Taupo stood as the Labour candidate in the last general election, yet doesn't mention any party affiliation in this local body election. Why not? | Roger |
| Voters are fully entitled to know a candidate's political affiliations and backing support. | Bruce |
| One needs to know who is pulling the strings | Adrian |
| Absolutely. Actually the whole 3 Waters saga beggars total belief. Their gall is stunning and the people of this country need to rise up en masse and totally oppose this enormous tribal/racist grab of our assets. It must NOT go ahead. | Helen |
| We, the people of NZ should know. | William |
| I personally think candidates should not be allowed to be affiliated to any party and should remain completely impartial and independent from any govt pressure! | Brenda |
| If anyone wants a racist dictatorship, vote Labour. | David |
| Absolutely! | Bryce |
| All political parties should be outlawed, as parties only end up in gang warfare, like now. There should not be any members of parliament who are not elected and therefore not directly responsible to to voters. MP's should listen to the voters not the party, especially a party controlled by outside interests like big pharma and the WEF. | Larry |
| This is horrifying! Illustrates how far the Marxist/Communist movement will go to remove Democracy & our freedoms. NZ will be no better than Nth Korea or all those other dictatorships that are "basket" cases. | evelyn |
| Voters need to know about any political bias/ interference. | Lynne |
| ABSOLUTELY. NO SECRETS , ALL ABOVE BOARD & TRANSPERENT!!!!!!! | Honest Dave |
| All my long life there have been Local Body Councillors elected with declared affiliations openly known with no problems I have been aware of. With this current unconstitutionally rampant bunch in Govt hell-bent on destroying our democracy however I fear this attempt to disrupt the orderly operation of our councils. | Edgar W. |
| These should be non political therefore we need to.know where candidates loyalties will be | Colleen |
| It would be great if candidates were focussed on local council issues and not government issues although at times they will work with government while not necessarily agree with them | Barry |
| It is obvious that we should be made well aware of any connection with a political party. | Ron |
| No different to parliamentary elections. | Graham |
| They absolutely should | arthur |
| Most definitely | Clare |
| Absolutely! All affiliations that are likely to influence a candidate's loyalty to the electorate must be exposed. | Lee |
| Must do when they have to follow party policy | Willy |
| Our country is full of traitors that are selling our democracy down the drain, local government should be for the people of that region not for any government stuck in wellington. | sven |
| Yes. The public need to be aware of any organised political arrangements that a prospective local territory council candidate may have to tow the party line instead of being truly representative to the local majority as to what they want or need. | Garry |
| If local body candidates have political affiliations, they should not be able to run for the post. It shows they maybe more interested in pushing a party line. Than what the people want. In local body I want people who will represent the rate payers of the area. As it is the rate payers who have paid for what the area has. So far I've yet to come across a council that has ever asked the rate payers for permission to do anything. Least of all the Gisborne one with Maori wards. I've yet to see an application to the rate payers here in if we want apartheid here in town. | Bob |
| At risk is the systematic progress being achieved by Ardern's neo-marxist authoritarian regime to deny the citizens of NZ their long standing democratic rights. | Alain |
| Efeso Collins needs to be exposed as the Labour lap dog that he is. I not vote for this man. A vote for him is a nail in the coffin of democracy as we have know it until now. | Ann |
| democracy to be seen to be done | John |
| No, but if they are proud of it they can say so and let the voters judge. | Owen |
| Labour's Fifth Column machinations in this accelerating war on Democracy must be destroyed. | Peter |
| We don't want liars and deceitful people representing us at local government level. | Ray |
| without this knowledge we have no whey of influencing what is happening | Morrin |
| What Muriels missive really states is that Cindy is a Communist and needs to centrally control EVERYTHING | Cookie |
| Hell YES. There should be no government interference with local councils other than over riding laws. | Darren |
| Transparency please. No more secret bullying. | Mark |
| We need transparency in all governing bodies both local and central. | Cecilie |
| In my view there is no place for party affiliations in local body representation and it should be banned | Jenifer |
| Most definitely YES without transparency you wouldn't know what their background was. | Allen |
| I Believe in Freedom and Democratic Governments & One Person One Vote | Michael Andrew |
| A good way of determining who is a Party apparatchik and who isn't is to ask whether they have election billboards. Party flunkies all do. True independents tend not to (often because previous experience tells them that any billboards they do erect will be vandalised). | Sue |
| Yes … why should they hide their political affiliations? | Robbie |
| Absolutely. Need to know what we are voting for, and who are the controllers! | Sandra |
| Logic! | Michael |
| Ratepayers are entitled to know all candidates political affiliation. Given the current toxic climate that exists with central government it is imperative that local body politics remains free of political party involvement | Lindsay |
| I think they should actually not be affiliated to a party. | Kim |
| For the sake of Transparency. | Paul |
| We need to know whether they are political puppets who are required to comply with part policies | Graham |
| They need to be totally transparent | Jude |
| Absolutely, the influence of any political party needs to be declared to ensure fair and free elections. | Sheila |
| They should definitely say who is backing their campaign | Lindy |
| In this society of unabashed control, this has become a regrettable necessity. | Ross |
| Transparency is supposed to be Labour Policy | Ray |
| Yes, of course. | Jenny |
| Absolutely. At least voters know how they would vote on major political issues. Reading the often inane blurb councilors deliberately use to avoid declaring their views on contentious issues, instead stating how proud and humble they'd be to serve, is a case in point. ALL councilors running should clearly state what issues they support and what they oppose – that is all that matters to voters. | Derek |
| When will New Zealanders wake up? For all the anti government comments on social media one can only hope that these people vote with their ballot papers and show this dishonest government and all the Judases who have had their hands out and taken blood money that we have had enough. Open and transparent? How about lying and deceitful among several other adjectives. I never voted for this government and sure as hell won't be voting for any person affiliated with Labour in the local body elections. | Heather |
| YES I cannot believe this level of corruption, despotism and tyranny. How is this even legal-where are the safeguards against destruction of democracy?? Wake up NZ before you become Iwi elite servants. | Brenda |
| The insidious involvement and demands to influence by the Labour Party must be made widely known to the voting population BEFORE the start of the Local Body elections | Mike |
| New Zealand we need to stamp out this creeping Labour Government control. It is taking over everywhere at taxpayers expense. | Laraine |
| Yes – given the current political climate where cities are an extension of national government. A worldwide trend. | Mary |
| Never vote for a party candidate. | Trevor |
| | |
| --- | --- |
| Absolutely. With councillors, we need people we can trust to deliver on their election promises, not start jumping to instructions from secret backers | Donald |
| Transparency is vital in politics. | Nev |
| The key for elections is having candidates with the courage not to cave in when the pressure gets intense. It can be very ugly, so they have to be really strong. | Jane |
| Knowing whether other groups are pulling a candidates strings is crucial. So yes, such a disclosure would be extremely useful. | William |
| What a mess Jacinda Ardern is creating for local government. She gets the crown for ruining everything she touches! | Darren |