May 5, 2013
Name Changes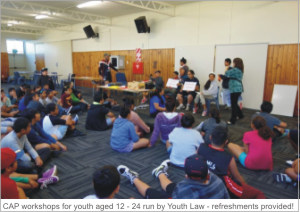 Last month the New Zealand Geographic Board announced that it was opening a public consultation process to change the names of the North and South Islands of New Zealand. If the change goes ahead, the main islands of New Zealand could be known by their existing names, their Maori names (Te Ika-a-Māui and Te Waipounamu), or both. If the biculturalists
get their way, the Maori names will become the official names, and no doubt we will be reminded about that every night: "…and the forecast for Te Ika-a-Māui is light rain while Te Waipounamu will be cloudy with intermittent showers…"
So who is responsible for such a controversial move? It turns out that a proposal to change the name of the South Island was put forward in 2004 by a single Christchurch resident. The New Zealand Geographic Board thought it was a good idea, and decided to include the North Island also. They justified their decision on the basis that the English names the 'North Island' and 'South Island' need to be formalised, along with alternative Maori names. This has raised concerns that the Geographic Board is doing more than responding to name-change concerns and is setting the agenda.
The ten members of the Board driving this name change proposal are Dr Don Grant the Surveyor-General and Chairman, Basil Morrison and Jenni Vernon nominated by the Minister for Land Information, Rikirangi Gage and Matanuku Mahuika nominated by the Minister of Maori Affairs, Sir Tipene O'Regan nominated by Ngai Tahu,  Professor Michael Roche nominated by the New Zealand Geographical Society, David Barnes nominated by the New Zealand Federated Mountain Clubs, Garrick Murfitt nominated by Local Government New Zealand, and Adam Greenland a Land Information New Zealand representative.
As an aside, it turns out that seven of these Board members' terms are expiring and nominations have been called – although this only appears to have been carried by Maori news media. Radio NZ Te Manu Korihi News reported that "Iwi are amongst those being asked to suggest candidates for the New Zealand Geographic Board… nominations are being sought from several parties, including the Minister of Maori Affairs, Te Runanga o Ngai Tahu and Waikato Tainui. Nominations close on 23 May." And Tangatawhenua.com also reported the call for nominations, stating, "The Minister must appoint: two persons as representatives of Maori who have knowledge of tikanga Maori and te reo Maori and can provide advice in relation to the naming of geographic features and Crown protected areas for which tikanga Maori or te reo Maori is relevant… Please forward the candidates CV; a statement from the candidate as to whether they have financial, professional interests that might create a conflict and a statement as to whether there is anything in their personal history that might make candidacy inappropriate. For any queries, or an electronic version of the CV form, please contact Cameron Munro (04) 460 0592; cmunro@linz.govt.nz."
To progress their name-change proposal, in 2009 the Geographic Board wrote to iwi throughout the country to seek suggestions for Maori names for the North and South Islands. A range of options were proposed – for the North Island: Aotearoa, Aeheinomouwe, Eahei No Mauwe, Eaheinomauwe, and Te-ahi a Maui; and for the South Island: Te Tumuki, Te Arapaoa, Tovypoenammu, Te Wahi Pounamu, Te Waka-a-Maui, Te Waka o Aoraki, Tau Ihu o te Waka, T'avai Poenammoo, Tavai Poenammoo, and Te Waipounamu.
The Board ruled out Aotearoa for the North Island on the basis that it has been popularised as the name for New Zealand. They (the Board) chose Te Ika-a-Māui and Te Waipounamu.
Consultation on these name changes is now open for public submissions until 5 July 2013 – full details on how to make a submission on the four proposed changes 'North Island' and 'Te Ika-a-Māui', 'South Island' and 'Te Waipounamu', can be found on the LINZ website HERE. If the Geographic Board receives opposition to their name change proposals, it will be up to the Minister to make the final determination. The Minister in charge of the Geographic Board is Maurice Williamson.
While the Geographic Board has the jurisdiction to change placenames within New Zealand and the Ross Sea, only Parliament has the power to change the name of our country. However, a campaign appears to be underway to change the name of New Zealand to 'Aotearoa New Zealand' by stealth. Public institutions like the Constitutional Advisory Panel have embraced the campaign – if you can shed any light on who is driving it, by challenging official bodies to ask under whose authority they are changing the official name of New Zealand to 'Aotearoa New Zealand', please let us know and we will share the information with readers…
More Race-based Seats?
With the Maori Party's constitutional review well underway, various groups are now calling for more constitutional rights. Just last week the Pacific Island community was calling for dedicated seats in Parliament and on local councils.
This is what Auckland Councillor and former MP (National's first Pacific Island MP) Arthur Anae has to say: "Those promoting the idea of guaranteed seats in Parliament and Local Bodies, for Pacific People need their heads read. As I said recently on National Radio, who do they think they are? How can one group of people believe they are that superior that they deserve guaranteed seats in the NZ political arena ahead of the close to 200 other Nationalities that call NZ home. And if some equally irresponsible Government supports this, do they then provide seats for the other ethnic groups. We complain now about 120 seats – this would take it to 320 plus seats in Parliament. Not only would the world think we are an easy target for immigration, they'd think we were off the planet.
"The reality is simply this – there are Samoans, Cook Islanders, Niueans, Tongans, Fijians, Tahitians, New Caledonians, Solomon Islanders, Vanuatuans, PNG and a whole lot more as we travel north. So tell me who will represent Pacific seats from this group? The same applies for Asians, Indians, Arabs, etc,etc. Maybe we should expand it further and demand seats for religious groups – Catholics, Presbyterians, Anglicans, Mormons, Muslims, Hindi etc etc. Wow we would have to build a bigger debating chamber in the House and each of our Local Bodies. Get the message – pretty absurd and ludicrous."
So, here's a thought – if the Pacific Island community believe they have a case for reserved seats around the representation table then perhaps the Dutch community does too! They could seek a name change to Ngati Tulip to strengthen their case – which must be pretty strong anyway given Abel Tasman was the first European to visit our shores and there is a very large sea named in his honour. So perhaps the Dutch should indeed have more rights than the rest of us…
Debates or Indoctrination
The future of the Maori seats in Parliament and in Local Bodies is one of the more controversial aspects of the terms of reference of the constitutional review. Yet there has been little open debate about them – even though most New Zealanders would like to see them abolished. The problem is that the Constitutional Advisory Panel – the body that is driving the constitutional review – has shied away from controversy to such an extent that open public meetings have been replaced by invitation-only functions.
One such series of invitation-only events – funded by the Advisory Panel – was held by YouthLaw to "educate" children as young as 12 about the constitution: "YouthLaw will be hosting workshops for youth between the ages of 12-24 about the constitution. This will be a great chance to meet new people, to learn through games and activities about our systems of government, and to have a say on the changes you'd like to see in the future. Young people can make a submission in any way (e.g. video, spoken word, song, artwork, etc) and share dreams for the future of Aotearoa. Lots of great kai, prizes and a chance to WIN an IPAD!"
Even the so-called debates have mostly been a sham – especially those run by Te Papa and the Victoria University Centre for Public Law. Well known commentators Chris Trotter and Karl du Fresne have said calling them "debates" is absurd. One of the only real debates was hosted by the Maxim Institute last month. Our Independent Constitutional Review Chairman, Canterbury University law lecturer David Round, spoke on the place of the Treaty of Waitangi and its principles in a new constitution for New Zealand – along with Constitutional Advisory Panel member Sir Michael Cullen, and Tai Ahu, an assistant lecturer at Victoria University's law school.
In his speech The Place of the Treaty of Waitangi in a New Constitution, which we are featuring as this week's NZCPR Guest Commentary, David Round explained that a constitution is an agreement on how people are to be governed. He makes the point that for a constitution to work, there has to be agreement about what is in it, and the fact that there is widespread disagreement over the role of the Treaty is proof in itself that the Treaty and its so-called principles have no place in our constitution. "If Treaty principles appear in a new constitution for New Zealand, it will not be because of agreement; it will be a case of a small vocal minority of the population succeeding, through political machinations, in entrenching its own vested interests in a constitution in the teeth of widespread popular opposition. It would be to hijack our constitution; and that would be disastrous for our country."
David makes another interesting point in his speech – that there is no principle of justice that requires a small racially defined minority to have privileged representation in New Zealand: "Maori are not 'indigenous' ~ they are simply a slightly earlier wave of immigrants, arriving only about four hundred years before Tasman."
Are Maori Indigenous?
This issue of whether Maori are 'indigenous' is a very controversial topic these days, given its use by the Maori sovereignty movement as a key mechanism to extract privilege from the government. However, some Maori leaders are asking questions themselves. In a recent interview in the Christchurch Press, Ngai Tahu leader Sir Mark Solomon is quoted: "Another bugbear is what Solomon describes as a 'sanitised version of history' still being taught in schools. For instance, many are still being taught about Maori arrival in New Zealand on board a 'great fleet'. 'We need to teach true histories. What is taught in schools about the history of Maori is nonsense'," Solomon said.1
But Ngapuhi leader David Rankin, in an interview in March's elocal magazine, was much more forthright – I will conclude by quoting the first part of this revealing interview in full:
elocal: "You recently voiced support for historians who claim that New Zealand was settled much earlier than commonly accepted. Are you merely supporting free speech and political incorrectness, or do you genuinely believe that there were other civilizations here in NZ before the arrival of Kupe circa 1250AD?"
David Rankin: "Let me just start off and say this, Maori are not the indigenous people of Aotearoa New Zealand. There were many other races already living here long before Kupe arrived. I am his direct descendant and I know from our oral history passed down 44 generations. I believe this needs to be investigated further because every Maori community talks about Waitaha, Turehu and Patupaiarehe. This goes hand-in-hand with the other research. As Maori, we have come to a time of maturity where we need to debate these issues. I want to get to a genuine consensus about this issue, although I think academics want it to disappear. If we start talking about it and investigating it, it's an exciting opportunity to explore. My ancestors like Kupe came to the Hokianga in search of other people. In the Waima ranges, there was a pipi shelter on the mountains, and the kuia used to talk about the fair skinned people up there. A lot of people identify as Paniora (translated as Spaniard), indicating that the Portuguese and Spanish washed up on ancient ships in Northland. In 2002, I went to the Austronesian Leaders Conference in Taiwan and we discussed similarities with Taiwanese Aborigines. We traced our origins and the Maori and Polynesian connection to China. All the leaders such as myself and Matiu Rei, Aborigines, Solomon islanders, Rapa Nui and Hawaiians were all interested in early settlement theories. There is a lot of writing about the whole ancestral link. Really, Maori didn't navigate here, we came on a tidal drift. Te Tai Tokerau is actually the tidal drift from the Tokelau islands. When my ancestors arrived at the shores of Aotearoa, there were people here to greet them. The question is: who are those people? It goes hand-in- hand with our oral history. There are questions written by Ian Wishart, Noel Hilliam and others that need to be answered."
elocal: "What do you think the ramifications would be if Maori appeared not to be the indigenous people of New Zealand?"
David Rankin: "That would put all our treaty claims in question and our indigenous rights at the UN. It would open up a whole can of worms. I do believe if we start approaching it the right way other Maori would be keen to discuss it. I think there has been a rot been allowed to set in to Maoridom since the Lange government took power in the early 1980's. In many ways, all the changes that have taken place have taken the basic responsibility away, their mana, from being true Maori, like working for a living, educating themselves and their families, leading strong lives and observing the laws of the land. If you are able to work then work! Help your fellow Maori and Pakehas be successful in life. Being Maori and, let's face it, you only need to be 32% by government standards, does not mean you need to take the easy way out and have your hand out. I have never taken anything from the government, I am self made, strong and I say stop the funding. Maori need to return to the warriors they once were. It may be hard at first but intergenerational beneficiaries are embarrassing to my culture."2