May 31, 2015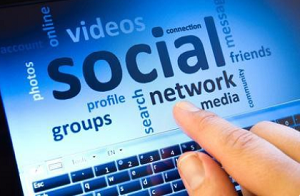 What should be done about the families of foreign jihadist fighters who want to return to their home countries from Syria to keep their children safe? That is a question that Australian authorities are having to deal with, as the wife and children of convicted Islamic State fighter Khaled Sharrouf try to return home.
Mr Sharrouf, who had previously been jailed and his passport confiscated under Australia's terrorism laws, left the country in 2013 using his brother's passport. To avoid detection by security agencies, his wife and five children – accompanied by her mother – flew to Malaysia on a return ticket. From there, his family went on to Syria, while the mother returned to Australia.
During their time in Syria, Mr Sharrouf posted many shocking photos on Facebook, including one of his seven year old son holding a severed head.
Australian security agencies dealing with the issue are concerned that the children may be the victims of their father's extremism.
While the Federal Cabinet has agreed to pass a law that would strip dual citizens of Australian citizenship if they are suspected of terrorism, at this stage they do not intend going so far as to strip sole Australian citizens of their rights.
When asked about these matters, Prime Minister John Key said that stripping citizenship rights was a step too far: "We can only reflect on whether we believe it is appropriate to leave a New Zealand citizen in a stateless position and I think the view we've taken is we don't support that."
Mr Key explained that if people involved in terrorist activities returned to New Zealand, the Terrorism Suppression Act would apply and they could be jailed. In addition, the Countering Terrorist Fighters Legislation was passed last year to prevent people from travelling overseas to fight for terrorist groups, by giving spy agencies increased surveillance powers and enabling passports to be cancelled for up to three years.
The question of whether the law needs to be expanded in line with the proposed changes in Australia is something the Prime Minister believes could be considered as part of a high powered, independent review of security legislation that is now under way. The review is to determine whether the legislative frameworks of the Government Communications Security Bureau and the New Zealand Security Intelligence Service are sufficient to protect New Zealand's current and future national security – and safeguard individual rights. It must also decide whether the foreign fighters' legislation, which expires on 31 March 2017, should be extended or modified.
Two reviewers have been named – Sir Michael Cullen, a former Deputy Prime Minister and member of the Intelligence and Security Committee, and Dame Patsy Reddy, a barrister and solicitor with over 20 years of governance experience. Since the terms of reference for the review state a need for public involvement, a submission process can be expected to be announced shortly. The review is to be completed by the end of February 2016, and will report directly to Parliament's Intelligence and Security Committee. Similar reviews are to be held every 5 to 7 years.
One of the problems faced by western nations that are heavy users of the internet is that it has become a key propaganda tool for terrorists. The BBC estimates that around 90,000 social media messages are generated every day by terrorist groups calling on the impressionable around the world for support.
This week's NZCPR Guest Commentator is Neil Fergus, the Chief Executive of Intelligent Risks, an Australian-based international security service that works in crisis management and the anti-terrorism field. In his article Neil, a former diplomat to the Middle East, explains how international terrorist groups have prioritised public relations:
"Daesh (Islamic State) and al Qa'ida have been competing violently on the battlefields of Iraq and Syria over the last couple of years – showing no quarter to each other. However a much more insidious aspect of their enmity – reflecting their respective ambitions to be the pre-eminent jihadist group internationally – involves the competing outreach programmes they have both carefully constructed. Daesh has developed sophisticated public relations and media units that are constantly working on new methods to get its messages to an international audience – to motivate its current supporters and to attract new supporters and fighters. Unfortunately, it is clear its outreach strategies have been achieving a worrying degree of success.
"Within Daesh's organisational and functional structure it has a sophisticated media capability that regularly demonstrates professional broadcast standards – and issues its material in numerous languages. The al-Fuqan Media Foundation produces many of its more violent videos, including the beheadings, and presents it in a perfunctory news reader style. The al-Hayat Media Center is even more professional – aimed directly at western audiences.  It focuses on community stories aimed at influencing and seducing the Ummah (the global Muslim community). It uses computer graphics, slow motion and smoked effects and uses an enhanced colour palate. The outputs from these two ISIL media units are supplemented by a proliferation of amateur social media postings by IS fighters and supporters in Iraq and Syria – using Instagram, You Tube, Twitter, Facebook and other blogs.  As social media staff quickly delete Daesh content from their sites the group has been able to successfully maintain its online presence through a maze of backup and copycat accounts with slight permutations of names and titles."
New Zealand's Director of the Security Intelligence Service, Rebecca Kitteridge, agrees that the influence of Islamic State, "as it uses social media to reach out to disaffected people in the West to not just travel to Syria and Iraq to fight, but to also carry out attacks in their own countries" is a major concern: "I think it's the first time that we've seen a terrorist organisation actively trying to recruit people to commit attacks internationally and that is the difference from what we see now to what we have seen before. There is an active effort to recruit anybody who might be susceptible to this kind of propaganda to give them information on how to commit attacks too."
They are also very worried in the UK. Scotland Yard commander Mak Chishty has warned that there was "no end in sight to the parade of British Muslims, some 700 so far, being lured from their bedrooms to Syria by Islamic State propaganda". Half of them are now thought to have returned home.
The Commander says that the propaganda is so influential that children as young as five are being detected showing signs of anti-western sentiment, and he believes that communities need to be far more watchful for general signs of radicalisation: "subtle changes in behaviour, such as shunning certain shops, sudden negative attitudes towards alcohol, social occasions or western clothing". He says that parents and friends should try to understand what is driving such changes in behaviour, and if worried, they should seek help.
Scotland Yard says the Police are making nearly an arrest a day as they try to counter a severe Islamist terrorist threat, including the potential grooming and radicalisation of young girls who are being encouraged to run away to become a "jihadi bride".
In February, three teenage girls from a school in east London slipped away from their families to travel to Syria. Their families say there were no clues that they were being radicalised. But the Commander thinks there must have been some change in the children: "My view as a parent is there must have been signs."
A new report by the Institute for Strategic Dialogue, estimates that amongst the 20,000 or so foreign fighters who have joined the Islamic State, some 4,000 are Westerners, including 550 women. Some of these young women are now said to be at the heart of the IS propaganda machine, including the 16 year old twins, Salma and Zahra Halane, who left their home in Manchester last July to become brides in Syria. Widowed, after their husbands died fighting for IS, they are now said to have 'influential roles' among a group of British women who are using social media to lure other Westerners to Syria with promises of an 'Islamic utopia'.
Rebecca Kitteridge says the SIS has a 'watch-list' of 30 to 40 New Zealanders who are being closely monitored. Some have travelled to Syria to fight, while others have tried to go but had their passports cancelled. Some are involved in funding terrorists, some are trying to radicalise others, while some are considering terrorist action in this country. Another 30 to 40 people are under 'further investigation'.
Asked why authorities cancel the passports of extremists to prevent them from travelling rather than just letting them go, the Prime Minister explained that New Zealand does not want to gain a reputation for exporting foreign terrorist fighters – and we also have to abide by a UN Security Council resolution to prevent their international travel. But he also made the point, that were they allowed to go, "Should they return to New Zealand fully radicalised and skilled in fighting, they would represent a significant threat to the safety of New Zealanders".
The sophisticated use of the internet by the Islamic State means that greater care should be taken on how the Iraqi conflict is being reported, the Australian Defence Association's executive director Neil James has warned. Asked by Radio NZ to comment on calls by a New Zealand politician to bring our troops home from Iraq following the capture of Ramadi – 100 km from Camp Taji in Baghdad, where our New Zealand troops are based – he said, "One point everyone needs to realise – in the era of the world wide web, the enemy knows what we are saying and discussing and we need to discuss things really carefully because the last thing we want to do is give the idea that attacking New Zealanders and Australians might make us come home.  So any discussion of the commitment in Iraq has to be done reasonably responsibly, because there are almost immediate security implications for the troops we've got on the ground".
He believes the Australian media has a "better understanding" of the risk and warns that if the discussion is not carefully couched, "you could give the enemy the idea that all they have to do is attack us and we will leave" – causing "greater danger to the diggers".
The safety of our New Zealand troops in Iraq is being constantly monitored – if the Defence Chiefs consider they are in danger, they will immediately be brought home.
The deployment of troops to Iraq for training purposes comes at a time when the state of New Zealand's armed forces is under review. A Defence White Paper 2015 was issued by the government last month to assess defence policy and plan how best to advance the nation's national security and interests. New Zealand has some 14,000 personnel serving in our defence forces – 9,000 in the regular forces, 2,200 in the reserve forces, and 2,800 civilians. Of the service personnel, 55 percent are in the Army, 23 percent in the Air Force, and 22 percent in the Navy.
While protecting the country's security and territorial integrity remains the priority, military personnel are now involved in a wide range of specialist activities including peace keeping, capacity building, maritime protection, cyber security, counter-terrorism, civil defence, search and rescue, emergency management, disaster relief, bio-security, and youth development.
Public consultation on the future direction of New Zealand's Defence Force is now underway – if you would like to make a contribution to the future direction of defence and national security then please send in a submission before the closing date of June 22, 2015.
THIS WEEK'S POLL ASKS:
Do you think the government's response to countering terrorism is about right, insufficient, or excessive?

*Poll comments are posted below.
*All NZCPR poll results can be seen in the Archive.

THIS WEEK'S POLL COMMENTS
| | |
| --- | --- |
| It is often the children of the original migrants who develop the idea of Muslim (in this case) utopia in the original heritage countries overseas. If these Muslims migrants are not prepared to pick up our values in respect to life, liberty and women in particular and teach them to their offspring, then they should NOT be able to migrate here in the first place. | Monica |
| Our freedom depends on an aggressive response to countering terrorism. | Neil |
| | |
| --- | --- |
| If they despise Western Civilisation so much and leave to fight against it why would you let them return? Heads out of sand New Zealand. | Fiona |
| If someone in this country wants to join Isis give them a one way Passport. | Ross |
| Certainly does not need any less. | Hylton |
| Give this matter absolute priority now to give NZ people the the safety and security they need. | Barry |
| We are Christian, loving and peaceful minded country and should do all we can to stop these evil minded people affecting us in any way. | Theodorus |
| | |
| --- | --- |
| As long as we bow down to these idots calling for the goverment to stop being invoved in assisting other countries to stop evil we will end up with it happening here.  I sure hope these same idots will not start schreming for the goverments help when one of there own family is either killed or maimed when trouble starts at home. Its only a matter of time not a matter of if. | John |
| My thoughts are, if a Muslim leaves NZ to fight for ISIS or the likes, they dont come back in. | Sheena |
| For now it is about right but the need for greater surveillance will come into the cross hairs immediately, if their should be any terrorist activity on our soil. As far as I am concerned, anyone who shows any sympathy for the ISIS cause should be incarcerated in a POW style camp until such time as the jihad movement has dissolved in the mists of time. If they don't like the POW camp then their NZ passports and citizenship must be cancelled and they can be deported to their country of heritage where they can live happily in whatever evil regime they support.. | Dianna |
| If some idiot does blow up anything here, then you will see some real action, at the moment it's about right. | Athol |
| It was made illegal to travel to Spain to join the revolution against despotic rule, this is the current generations moral agenda. Is the sending of troops from Christian nations the new Crusade? | Campbell |
| Anyone traveling overseas to join a terrorist outfit should stay there. Do not let then back in to N Z. whatever their reasoning was or is. No soft soaping. | Johan |
| The link of John Key to te NSA in the US is scary. Neither Key, the SIS or NSA should have inrrusive powers. If there are people who want to go and fight for the IS let them go; but don't let them back. They are PNG in a society such as ours. They make the choice and must live with it. | Peter |
| | |
| --- | --- |
| This threat can only escalate even though some naive nutters choose to think it won't. | John |
| Putting them in jail is not the answer. It is a great recruitment opportunity. As is happening now. | Barbara |
| Those who surreptitiously go overseas to fight for these terrorist groups hope fully end up being cannon or drone fodder. Should they return to NZ, revoking their NZ citizenship is quite drastic. Perhaps there is some other mechanism whereby they can be returned to the country where they were fighting or carrying out other non combatant duties. When they return to NZ the person will have to serve a jail term and renounce terrorism. Failing this the person could be be deported to the country in which they were carrying out terrorist activities and let the de facto government there deal with them. | Nigel |
| Any person who leaves this country to fight overseas for Islamic State should be barred from re-entering New Zealand. These people should also lose their citizenship. No exceptions, as they obviously have no pride, morality or sense of loyalty to New Zealand and its citizens. | Les |
| We have to keep them out, we are a food producing country and cant afford to give up more farm land for housing. | Colin |
| Whilst only a shade over 4 million citizens, New Zealand's commitment to Defence spending and force maintenance has for decades been well below the percentage of GDP committed by our erstwhile allies. Reliance on our Special Forces to meet overseas military commitments is also not doing much assisting our conventional forces equipped and trained to operate in concert with major allied units and organisations. This is not meant to detract from the professional and skilful work the NZSAS have performed on behalf of our nation, but we should at least be able to field a balanced force. We require open international trade for our nation to prosper. Surely therefore, we need to make a fair contribution to insurance of providing an international environment which facilitates this trade. | Michael |
| | |
| --- | --- |
| If they have been fighting in Syaria or Iran they should be striped of there NZ pasport & deported back to there country. | Geoff |
| Pay their way, passports and access back to new Zealand must be terminated. No more immigration from these areas, why would you import fanatics to NZ. | David |
| We require a test case to test how good the Government is then the assessment can truly be given. | Warren |
| By all means take the passports off suspects but if they leave to join a trrorist group never let them back into the country. End of story. | Clark |
| There can be no coming back from the war zone for those on NZ passports. If they do then jail Must be their destination not MIGHT BE. | Murray |
| Under present circumstances it is only a matter of time until we have to deal with acts of islamic terrorism in our country.IS and others of their ilk are not stupid and they use any means available to them to infiltrate ,influence and groom gullible people to turn them into cannon fodder.If anyone out there made the decision to get involved with these nihilistic terrorist groups and carry out their orders should not be jailed as J Key suggests but stripped of their NZ permanent residency or citizenship immediately,put on the next best plane and ship them to where they belong. If they dare to return they forfeit their life. A prisoner costs us $ 2000 a day. We have already enough of these already in NZ and in a situation like we are dealing with on a now global scale only tough measures will have some effect .Our Government cannot be allowed to deal with all this on a half pie basis. It is our wellbeing ,security and our way of life which is at stake here. | Michael |
| We must support our security people to ensure we keep abreast of the increasing sophistication of terrorism and would be terrorists. | Bryan |
| They are taking a mamby pamby approach as they truly believe no terrorist acts will occur here.. After the first attack occurs and NZers are killed it will be too late. They need to be tough like the Australians. Don't accept any more refugees as thesee people appear to be those who turn into terrorists. Make all refugees or immigrants no matter what their religion fall into line with NZ law. When in rome etc | Rog |
| Need to increase our Defense Forces. | Margaret |
| From my position deciding someone is guilty of something (no matter how heinous) without a trial without due process is a travesty & unconstitutional. | Tracy |
| Keys is a great one for eluding the issue. I like the Australian view. Besides if you are not born in NZ, then once you leave, husband, wife or progeny (even born in NZ) leave with them thus forfeiting their NZ to citizenship. There is a greater lot to be said of restricting immigrants, refugees and asylum seekers to only certain denominations that are compatible. Sooner rather than later the nation of Canada, USA, Australia, UK, NZ and certain European nations need to get their heads together declare a 10 moratorium on all entries for settlement an come to a rigid conclusion. | Robert |
| We are too soft with our opinions and attitudes to such matters. | Alan |
| World War 3 has begun. There is no doubt that there exist radical Islamist "sleepers" in our midst. Eternal vigilance is the only defence against those who would destroy our way of life. | Mitch |
| If our so called leaders were in charge during WW2 the Nazi would have won I lived through that time thankfully they knew how to manage it the idiots we have now need replacing. | John |
| Better to be safe than sorry. How many instances have there been of a rogue loner, i.e. Sydney coffee bar siege Martin Square where to little was done and death's occur! | Graeme |
| How would one really know ??? | David |
| They also need to address the reasons people are disaffected. | John |
| Any government in New Zealand will not act until something really bad happens because people are so complacent about the state of the world simply assuming that it wont happen here. I only takes one brain washed nut case to blow themselves up and all hell will break loose and everyone will be looking for a scapegoat. The MMP system stops government from taking tough actions on any matter because they have to appease coalition partners who have more than their fair share of do gooders | Colin |
| This government is always scared to do the right thing. It listens to the left wing news media too much. | Greg |
| We should let these wannabe terrorists leave NZ but cancel their passports so that they can't return and the same for their families who go as well. | Rayward |
| Grow some and stop hiding. | John |
| They must however continue to change tactics when threats appear. | Graeme |
| This Gvt under estimates the world wide threat of the Muslim Terrorists and their infiltration via migration to stupid countries allowing them in. | William |
| | |
| --- | --- |
| One must consider that the general public of New Zealand know only what is released to the media or what is dug up by journalists. It seems to me that sometimes these journalists present a somewhat one-sided view which might be more driven by the need to create a stir rather than to report facts accurately. In matters such as this, one must trust the government to make a good call. Obviously it is almost never appropriate to release full facts to the public when national security and possibly espionage is involved. | Peter |
| While the NZ govt responses to terrorism are about right, it's timely that there is to be a review of NZ Defence planning. My personal view is that our military are grossly understaffed and under-resourced. It should be an automatic assumption that if we love our country and are proud patriots, we are serious about defending it. We need more well trained military personnel plus a well trained reserve force. | Peter |
| Our Govt is far to soft on on islamics if they go over to fight for isis the should be barred from coming back in to the country and our army needs to be back here as well what is Mr Key playing at. | Russell |
| Ban re-entry to anyone who leaves N.Z. to fight with any terrorist organisation. Take away their N.Z. citizenship, and their right to live here.. | Don |
| People only understand that punishment follows crime. Revoke their citizenship and passport. | John |
| Tighter security at our borders needed and terrorists and the like who leave should not be banned from re-entry. | Peter |
| I believe it is about right. We cannot stand back and wait for such action to reach our shores. This is a global problem and we would require the support of other countries if we were unlikely enough to have a major problem here. | Catherine |
| Talk to a Saudi or Afghani? | IAN |
| | |
| --- | --- |
| Our Government's response to terrorism is neither; it is simply based on the naive notion that our distance is our security. Otherwise any wise government would, upon being elected, reversed Helen Clark's destruction of our Air Force, which was based primarily on her socialistic ideology and hatred of Western democracy that we, as a nation, cannot afford the luxury of an Air Force. One might question just why we cannot have an effective Air Force as so much money has been handed out and is still being handed out to one ethnic group in an attempt to pacify and appease a vocal and destructive minority? It has been said very often 'That no organisation wastes more money than a Government', which is very true of the New Zealand of today. The waste in other sections of our society, together with our huge unnecessary bloated bureaucracy which both National & Labour Governments are instrumental in maintaining, shows that many of our Politicians have a very small knowledge of just what is happening outside 'Fortress New Zealand'. It has been said very often, 'That no organisation wastes more money than a Government does'. Our laws governing terrorism should be in line with those of Australia, just as the laws and policy on illegal immigrants should be. A common front is necessary against the rise and domination of Islam as they pose a threat to us all. In this respect both the New Zealand and Australian Governments need to take a hard look at the basis of the hatred by Muslims of the West, namely 'The Koran'. The erosion of our civil liberties compared with what our forefathers enjoyed is a constant nightmare to us all, but what other choice do we have since the failure of the West to place 'Boots on the ground' ? Except perhaps the most sensible military one ,that of using nuclear devices against ISIS, and clearing up this cancer once and for all. It seems that we are destined to repeat the mistakes of the past, and in this respect neither our Politicians nor the general Public today are any different from those prior to 1914/18, or indeed to those of 1939/45. 'If men could learn from history, what lessons it might teach us' Samuel Coleridge. | Brian |
| Seems okay at present but wait until similar situations evolve such as Australia has experienced! | Ron |
| Convicted terrorists in NZ and those fighting overseas should have their NZ citizenship cancelled and then be deported. | Phill |
| Need to be tough. | Barry |
| Passports should be cancelled once they have arrived in the 'terrorist' countries, so that they can go no further, nor return to NZ. Let them fully experience their Utopia. Most will regret it, those that do not, well perhaps they are better off there. We don't need them | Vic |
| If they leave to fight they and their families should be sent back to their country of origin , maybe then they would think twice and listen to their family members before committing these acts they obviously not committed NZs. | Richard |
| Very, very insufficient. These religious butters will happily chop you up with a meat cleaver and not even blink. Quite simply, they are not and never have been welcome here. But Key is such a spineless WIMP, the real people of New Zealand (not parliamentarians) will just have to put up with being CLICK-BOOMed to death in OUR country. Go figure… | Mark |
| We should not be letting them in in the first place. | Peter |
| A VERY DIFFICULT SUBJECT. | Ian |
| Unless you are aligned to the NZ Defence forces and go overseas to fight for the Jihad or any other such cause you then become a terrorist and your re entry back into NZ should be revoked. You made your own bed now lie in it. | Wayne |
| The balance between individual freedom and national and personal security is always a conundrum – what is excessive to one is insufficient to the other. Government, of whatever stripe, is always going to fail to please all the people all of the time in relation to real or possible terrorist threats. | Andrew |
| Take their sworn citisen ship to N.Z. of them and their familyand dont let them back into New Zealand. | Jim |
| As usual Key will be "comfortable" with things as they are. We must follow Australia and confiscate their NZ passports and do not allow traitors back in. | Carolyn |
| Any NZ citizen leaving the country to support a terrorist organization should have their citizenship revoked and not be allowed back in. | Colin |
| Let us hope and pray that this time around the Defence review will not be driven by the imperative that Defence should cost less. We do NOT live in a benign state with no discernable threat. | Geoffrey |
| Wake up don't we have any say in these extremely dangerous world changes. Too many naive people calling the shots. | Lance |
| NZ for New Zealanders not for immigrants who cannot assimilate into our culture. | Huria |
| If they (jihadists) want to go , let them but don't let them return. And to hell with that useless body the UN. | Alan |
| | |
| --- | --- |
| Given the threat to NZ isn't very great at this stage, they seem to have the balance about right. But we don't want a repeat of the fiasco a few years ago when the police could not prosecute most of the Urewera terror groups because the law was inadequate. | Roger |
| The government seems to have made a reasonable fist of dealing with this threat – in spite of the howls of protest from the left! | John |
| The indoctrination of young people is a worry – whether its Islamic extremism or Treaty extremism – they must be protected. | Susan |
| Terrorist fighters with dual citizenship should certainly have their NZ citizenship cancelled in the same way that Australia is doing. | Brian |
| It is only time before some nutter does something bad but unfortunately that's something that can't be legislated for. The only thing is more surveillance on those people who are known to be a threat to make sure they aren't "infecting" others. | Andrew |