February 2, 2020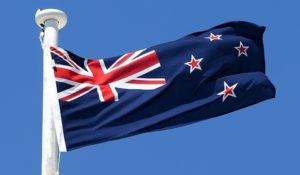 "We should not think of ourselves as Maoris or pakehas, but rather as one people."
– Labour Prime Minister Walter Nash, Waitangi Day 1960.
With Waitangi Day coming up on Thursday, it is interesting to look back at its chequered history.
The first official commemoration of the signing of the Treaty of Waitangi on February 6 occurred in 1934, two years after the Treaty grounds were gifted to the nation by the Governor-General Lord Bledisloe.
During the 1940 centennial celebration of the signing of the Treaty, newspapers described Waitangi as the 'cradle of the nation' and the Treaty as the 'foundation of nationhood'. Prime Minister Michael Joseph Savage emphasised national pride and unity.
While there were annual celebrations at Waitangi, it was not until the passing of the Waitangi Day Act in 1960 that the 6th of February became 'a national day of thanksgiving in commemoration of the signing of the Treaty of Waitangi'. Although there was no public holiday, regions were encouraged to recognise Waitangi Day using their existing public holidays.
It was during the 1972 election campaign that Labour leader Norman Kirk promised February 6th would become a national holiday.
In his first speech at Waitangi as Prime Minister in 1973, Norman Kirk said, "Tonight I want to say that we weld together in New Zealand, not a society which demands that some give up their identity in the interest of a majority but we each preserve our culture and our identity and concentrate on building a society in which we have equal opportunity to participate in the benefits and responsibilities of New Zealand."
In that spirit of unity the Prime Minister insisted that the day of celebration should be called New Zealand Day – a day for all New Zealanders to observe our different identities and the sense of nationhood that brought us together. He wanted to ensure the day was owned by everyone, irrespective of race or heritage.
He thought of New Zealand as a nation of people of different backgrounds, all bound together by our common citizenship and love of our country.
He said, "This is our nation, our opportunity to foster and encourage New Zealand nationhood that we mark with pride and gratitude what has been, and resolve that for the future together we work to build the society in New Zealand that gratifies us and becomes the envy of others."
The New Zealand Day Act was passed into law on the 19th of October 1973.
The first New Zealand Day commemoration, on the 6th of February 1974, coincided with a Royal Visit by the Queen. There was a large extravaganza celebrating New Zealand's many different nationalities including Maori, English, Irish, Scots, Dalmatians, Danes, Dutch, Pacific Islanders and Indians. All were recognised for the part they played in the country's journey to nationhood.
Prime Minister Kirk said, "I want to pay tribute to all those who join together tonight to give New Zealand on this first New Zealand Day a glimpse of the forces and the inheritance of history that made us what we are. Our future will be what we make of it for ourselves: the sum total of our daily actions and our willingness to join together. And if we join together in a spirit of co-operation and mutual respect, everything is possible, nothing is beyond us. Let each New Zealand Day stand as a milestone before which we pause and review our efforts and refreshed, press on to build the future that we can earn."
Thirty years later, Prime Minister Kirk's colleague, the former MP and historian Dr Michael Bassett, wrote "Norman Kirk reinterpreted Governor Hobson's comment that we were 'one people' into a more realistic assessment of what we had become. He said we were 'one nation, many people', then added that we all had equal rights."
Sadly, New Zealand Day was short lived. National's new Prime Minister Robert Muldoon changed it back to Waitangi Day in 1976, laying the way for it to become a day of grievance rather than celebration.
According to Dr Bassett, a small number of radicals killed off Norman Kirk's dream of unity. He believed it could be restored if a government had the courage to honour the things that bind us, instead of appeasing the small minority that are intent on pulling us apart.
If Norman Kirk's vision had been retained, then the 6th of February would be a national celebration of nationhood – a day for acknowledging our shared culture and pride in our country.
Kiwi culture is of course multi-dimensional. It not only includes our ancestral customs and other symbols of our historical inheritance, but predominantly, it relates to the way we live our daily lives – the language we speak, the way we think, the food we eat, the clothes we wear, the houses we live in, the games we play, the television programmes and movies we watch, the books and magazines we read, the work we do, the sports and recreation we follow.
What Norman Kirk may not have anticipated back when he was promoting unity, was the emergence of cultural fundamentalists. These radical separatists, who see everything through the prism of culture, are determined to divide New Zealand by dominating Kiwi culture with their contrived customs and practices.
Their ultimate objective was expressed by Te Uraroa Flavell, the former MP and Maori Party co-leader, some years ago when he declared "Aotearoa, should be in Maori hands". Regrettably, the population at large do not seem to be aware of their goal. And politicians seem all too willing to turn a blind eye when it suits their political ambitions.
That's what makes the on-going attempts by the Maori tribal elite to use culture as a means of gaining political control so dangerous.
The reality is that New Zealanders should be free to live their lives without being subjugated by separatists pushing their radical sovereignty agenda onto the country.
That includes freedom from those whose agenda is to replace English in the established names of such things as places, streets, mountains, rivers, parks, reserves, buildings and businesses, with a Maori language version.
Nor should these cultural fundamentalists have the right to curtail the freedom to celebrate customs that have come from immigrants' home countries – including the tradition of recognising Guy Fawkes Day on November the 5th.
Those who want to celebrate Guy Fawkes Day should be free to do so, without the fear that the call of Maori activists to commandeer November 5th for Parihaka Day through legislation, may be forced onto New Zealanders.
While those who want to commemorate Parihaka Day on November 5th should be free to do so, their claim that it is "much more relevant than Guy Fawkes" is questionable – there is something about the plot to blow up Parliament in 1605 that captured the public imagination and has withstood the test of time!
Similarly, the Dutch community should be free to continue to celebrate their Christmas tradition of having St Nicholas assisted by Black Pete.
Many Dutch immigrants arrived in New Zealand in the 1950s from post-war Europe, working hard to help build our nation. They have gone about their business largely un-noticed – until some cultural fanatics decided that having someone dressed up with a blackface was 'racist', 'deeply disturbing', and not OK 'under any circumstances'.
With an admirable directness and cynicism towards authority, when the Christchurch Netherlands Society was asked whether they were bothered about the criticism from Maori – and from the United Nations – their reply was a simple "No!" They intend to continue celebrating their traditions undeterred. And good on them.
To his credit the Race Relations Commissioner Meng Foon also believes that Black Pete is not a problem: "I encourage the Dutch society to celebrate St Nicholas day with Black Pete."
When cultural bullies attempt to destroy the right of others to enjoy their own traditional customs in New Zealand, we should stand up to them.
Just as it is now deemed unacceptable in a secular New Zealand to force Christianity onto anyone, so it should also be unacceptable for Maori to force their spiritualism onto others. Yet that's what's happening more and more in government-controlled agencies including schools – in many cases under the guise of 'cultural competency'.
In effect, this represents an extremist assault on the rights of employees and children. It is also a sad indictment on New Zealand politicians that in the last decade, successive governments have enabled a minority of cultural bullies to embed their extremism into our public service and society in general.
So in this election year, we are encouraging everyone to reject fundamentalism – cultural fundamentalism, racial fundamentalism, environmental fundamentalism – all forms of extremism. Like the Dutch, we need to find the courage to say "No!"
We should also be encouraging all of those people who intend standing for Parliament to oppose cultural extremism.
This week's NZCPR Guest Commentator, former Judge and Law Lecturer Anthony Willy, in his article that looks back at the founding of New Zealand adds his voice to the stand against extremism:
"It is time for the abolition of those separatist symbols – the Maori seats and the Waitangi Tribunal. They have outlived any use they may have once had, and they are now an affront to the common sense of hard-working New Zealanders, Maori and Pakeha alike.
"As the recent British elections have shown the day of reckoning always comes when the 'common people' make known their views to the 'ruling classes' for whom the outcome is shockingly painful. That day is not far off in New Zealand."
We can only hope that the coming election will mark a turnaround for New Zealand – towards the vision of unity expressed by our former Prime Ministers.
In the meantime this Waitangi Day promises to be yet another day of tribal demands from the elite of Maoridom who want more power and control.
According to some news sources, it may also signal the disastrous opening up of private land to Treaty claims through a deal to end the Ihumatao protest.
There is speculation that $45 million of taxpayers' money will be granted to the Auckland Council to buy the disputed land from Fletcher Building. The land would then be given to Tainui, who would – apparently – then gift it back to the Auckland Council as a reserve, with a block kept aside for housing.
If this deal goes ahead, it will signal the end of secure property rights in New Zealand, by empowering all settled Treaty claimants to demand to revisit their agreements to include private land.
As Labour MP Peeni Henare warned back in July, "If the Government steps in to buy this land back, we undermine every Treaty settlement that's been done to date. We then allow re-litigation of settlements that have been done in the past and are we prepared for that?"
Already the President of the Maori Party is promising an election policy that will include a total overhaul of the Treaty settlement process to include privately owned land.
In fact, opening up private land for Treaty settlements was always the protestors' goal: "Here at Ihumatao we are challenging the notion that the government can simply wash its hands of the confiscation of lands that happened in the 1860s, simply because the land has been transferred into private hands. This struggle for justice… has shown us that our democracy is wanting and needing to be reviewed."
Overturning this country's private property rights safeguard signals a significant threat to social stability. One has only to look at the history of land confiscations in Zimbabwe to see where this could lead New Zealand.
It is Prime Minister Jacinda Ardern who is responsible for the Ihumatao stand-off, by going against official advice and interfering in the process. If the Government gives in to the protestors and the $45 million taxpayer-funded deal to undermine private property rights goes ahead, it should surely signal the end of her re-election chances in September.
THIS WEEK'S POLL ASKS:
*Would you support a return to New Zealand Day on the 6th of February to uphold Norman Kirk's vision of 'one nation, many people, equal rights'?


*Poll comments are posted below.
*All NZCPR poll results can be seen in the Archive.

THIS WEEK'S POLL COMMENTS
| | |
| --- | --- |
| Of course. I feel absolutely no connection with "Waitangi Day" whatsoever. New Zealand does not celebrate its European heritage and culture. To express pride in one's European heritage and culture is to be labelled a racist, neo-Nazi or white supremacist by wannabe academics of mainly European descent. My Welsh great grandparents were persecuted by the English in the latter part of the 19th century yet today many of my best friends are English! This is why I regard the actions of those descendants of Maoris shot by Captain Cook's crew for thieving as completely insincere and highly politicised. Perhaps we can learn a lesson from Canada which does not have the same chips that New Zealand has about its European heritage. In Canada pride is taken in the cultures and heritages of both First People's and European Canadians. | David |
| It is high time to close off our acceptance of criminal cultural bullying by Maori supremacists. They are every bit as nasty and dangerous as the author of the Christchurch massacre. | Rob |
| We need a whole new day to celebrate NZ Day such as when universal suffrage began, 19th Sept. 6th Feb. can have the same name but should NOT be a holiday. Too many holidays at that time of the year. Need to have the politics taken out of Maori day. | Monica |
| God help NZ IF Jacinda gets the Government involved in the IHUMATAO PROJECT | Graeme |
| Logical thing to do. After all we are a country of many mixed races and creeds and should not be focused on one race, albeit of mainly mixed race individuals. | Colin |
| Definitely. The tribal fundamentalists have gone far enough. Life in New Zealand has become very distressing as we see the government give in to their preposterous demands and with that brainwash all those who call themselves Maori. What is also an issue here is that apparently a person can choose to be Maori. There is no benchmark as to who fits this group. Many have obvious white forbears but prefer to overlook this fact. It is horrifying to think of what could happen in this country with a weak biased government at the helm. National says it will get rid of Maori seats. Will it? | Marilyn |
| True New Zealanders would all want the 6th of February to uphold the day as New Zealand Day Act, that was passed into law on the 19th of October 1973 !Do we have a Government with the desire to return it again???? | Michael |
| Yes BUT. Though Norman Kirk was correct in "one nation" he was incorrect with the date. Our true founding date is 03-05-1841 when Queen Victoria's Royal Charter of 16-11-1840 was ratified. This is the real document that separated us from inside the boundaries of New South Wales (NSW) to create us an independent British Colony, gave us our own Government, English (non-racial) laws only, made English language official, our own Courts and our own flag, which contrary to "flag change propaganda" is older than Australia's. The Treaty was declared "a simple nullity" in NZ's Supreme Court in 1877 by Chief Justice James Prendergast during the hearing of Wi Parata v the Bishop of Wellington because the "Maori Declaration of Independence" failed and no "Head of State" was created, which is a necessary requirement to sign international agreements. | George |
| This is just basic human equality, not based upon any race, color or creed. The whole world quite rightly condemned South Africa for it's race based policies. | Doug |
| Absolutely, this "waitangi day" title is no longer or ever has been an appropriate name for this country. This country is one nation, not two, and the term waitangi isolates the majority population from the minority population of maoris, thereby dividing the country. We are one nation that has grown in unity, not segregation. The current title is outdated and the time is long overdue to return the title of New Zealand Day, which represents all citizens and not focus on a minority group. Unfortunately we are burdened with inept and weak politicians whose patronising attitudes toward the maoris maintains and enhances this two nation label. Typically they are unable to identify the reality of the age that we are living in and insist on remaining in the past ! "New Zealand Day"is clearly the true name for the country's celebration of its creation. | David |
| Get rid of the Maori seats too | Murray |
| Educated Maori are using the UN indigenous chapter to gain total dominance over Government. Time for this rubbish to stop and be One people, One Nation. | Wayne |
| How about changing Queen's Birthday to the nearest Monday to November 16, the anniversary of Queen Victoria's Royal Charter/Letters Patent, giving us self-Government from that of New South Wales in 1840, and the Friday as International Day, celebrating the nationalities of all who choose to make New Zealand their home with food, music and dance. We could also celebrate the arrival of summer, and the Christmas season. Just the thought. | Kevan |
| New Zealand is not known for uprisings. But I feel it won't be long before we silent majority flex our muscles and push the 'never satisfied' Maori radicals out into the political cold where they belong. | Robert |
| Yes, but it will take a political party with steel nuts to achieve it! | Alan |
| Emphatically yes, we are one people contrary to what some people would have us believe. | Fraser |
| New Zealand for all New Zealanders. | Gary |
| Absolutely. Politicians ,chasing votes, and radicals, chasing dictatorship, are at the centre of separate factions within our society. | Stuart |
| It really worries me the way this country is going. We should all be one. | Patricia |
| And change it to the 21 May. Call it NZ Independence Day. Queen Victoria's Letters Patent. | Neil |
| European settlements civilised the country to the benefit of all. Norman Kirk had it right. | John |
| any day | gerard |
| NZ day must replace Waitangi day to be effective, of course. | Bruce |
| Why doesn't our prime minister tell the New Zealand public the truth and tell us that Maori were brought here by the Dutch in the 15-1600s from Taiwan/Paiwan as refugees One nation one people no more us & them. | Mike |
| It should have stayed. Waitangi Day is simply now a vehicle to raise dessension between one group and all others. How can our whole nation celebrate that. | David |
| Its time to be a unified country | Andrew |
| All cultures are important and should be respected equally. | JD |
| Norman Kirk may have had a vision but it was him and M Rata that said that anyone with a smidgen of Maori blood could receive benefits you didn't have to have 50% as previously stated. That opened the flood gates and we are now more separate than we have ever been. | Carol |
| We all live here | alister |
| Absolutely and long overtime. | Ido |
| Most definitely. The present "celebration" is completely false. Just an excuse for protest and Maori showmanship. It's racist and not representative of any from of unity. | Graeme |
| Lest we devolve into a failed state like Zimbabwe. | John |
| We are a mixed Cultured country | Vivv |
| YES, a day all New Zealanders can be proud of and enjoy our success as a nation, and recognise that we are the true lucky country. | Willy |
| WE have governments who are paranoid about being politically correct and not upsetting those who have found the treaty to be a big cookie jar they can dig into not once not twice but as many times as they want with governments who don't have the balls to say enough is enough. Look at the gutless Adren | Alan |
| That is what we should be instead of a few demanding Race privilege | Colin |
| This idea is fast becoming nothing more than a forlorn dream! | Paul |
| A return to the status quo | Warren |
| We should never have given up the view that the name of New Zealand Day refers to us ALL. | Jim |
| Apartheid is growing dangerously. It will destroy our country so must be stepped | Colin |
| The current day is a dysfunctional sickness embedded in Politics. Maori radicals freely abuse hard working New Zealanders enabled by weak grovelling politicians with no interest in uniting a racially divided country. Where are the real LEADERS who give a dam! | Sam |
| When we moved from NZ Day back to Waitangi Day, I was in favour. However, the politics around this day are beyond the pale. Definitely support New Zealand Day. | Heather |
| we are all equal | Donal |
| This is preferable to what we have but I'd prefer another date like the USA has. An American friend once told me that she prefers THANKSGIVING because it is not so patriotic, but rather simply giving thanks for what one has and a time for families to get together in appreciation. NZ used to have Dominion Day many years ago. I think February 6th has become tainted so renaming it may not have the desired affect. | Cheryl |
| I would support anything that would bring us together as a people However if you think that a change of name would stop the protests at Waitangi then you are deluded. See Australia day as an example. One of my bigger wishes is that all race based legislation is stopped and all existing examples be removed from the statute book up to and including the Maori Seats | Rob |
| Absolutely and anyone who thinks differently should be deported back to where the came from. | Tom |
| Absolutely. Its time our politicians re-discovered their strength and got rid of racist laws and institutions, Humanity gains strength and diversity though intermarriage and offspring that see a future, not dwell on alleged misfortunes that have been more that resolved by the Treaty. It is time THAT institution was wound up.! | vic |
| Yes, the quicker we replace Waitangi Day be returning to New Zealand Day, the better. New Zealand Day would properly recognise all people from England, Scotland Ireland, Wales, China, India, Poland, Germany, Bohemia, Vietnam and many other countries a a myriad of other countries who have made their home here proudly, proclaim themselves as New Zealanders, and have contributed to our development as a nation. I am a 4th generation NZEr and my grandchildren 6th. we are now indigenous NZers and for one race to claim special privileges just because their ancestors arrived earlier is, in my opinion, now outrageous. we all enjoy the same benefits our modern society offers to us. My ancestors on both sides were Scots who left Scotland during the Highland clearances but we don't whinge about it. It was the times when attitudes were different. It is well past time that Maori should move on. Most have some degree of European of other blood so it is time for they to think about their heritage on that side too and look forward not back. | Clinton |
| Waitangi day is nothing to celebrate as all we get is gimme gimme gimme from the Maoris | Lorrie |
| You said it all Muriel, very well. | Chris |
| the only road that leads anywhere | Barry |
| Anything to return our annual national day into one of celebration | Tony |
| It was the day from which we began development as one nation. | Michael |
| I think that the one major thing that everyone overlooks is that all our "Maoris" are actually mixed race anyway, so that means that they should just give themselves all the perks that they feel entitled to. Then we can end apartheid. | Charles |
| Even rights for all NZers. | Peter |
| Way back in the mid 1980's I took my wife and young family of 4 children for a tour around the North, visiting Waitangi grounds among other venues. I noticed this interesting old house and went to have a look at it. Parked on the verandah in a chair was an old squaw, sour as lemon. I had a peek through the window and could see only an empty room with very faded and thread bare carpet. This old bag wanted to charge us $5 each to go in and look at what appeared to be an empty house which was part of my heritage too. It just didn't belong to her or any tribe, it would of been built by white settlers. This and subsequent behaviour on what should be a national day of celebration has turned me right off. I am sickened when I see politicians suckholing up to Ratana, Waitangi, covertly giving away millions of taxpayers money to solicit favour and votes. WHAT TO DO? Bring back the Mckillysilly cuddlybilly Party, or whatever their name was, they made more sense than any we have now, | Ray |
| So basic. | Max |
| Feb 6 should be celebrating the seeding of "civilisation" in New Zealand, that is, the process by which a society or place reaches an advanced stage of social and cultural development and organization. | Ronnie |
| It is the maori 's that are continuing to promote racism in NZ. The maori word "IWI" stands for "I WANT IT". If it wasn't for Captain Cook's intervention, the maori's would have eaten themselves out of existence. I wonder if this will be taught in schools about maori cannibalism and the racist attacks on the Moriori people. | Rod |
| WE have got to stop diversity and make NZ a place that we can all be proud of instead of posturing about our original race | Barry |
| We are supposed to be One Country One People. We do not need a day named to celebrate Maori. The day is for ALL NEW ZEALANDERS = New Zealand Day!! | Robyn |
| New Zealand day should be celebrated as a day for all New Zealanders, all cultures, religions. A Country where we should reject all discrimination and share equal rights as a people who respect each others differences and opinions as in free speach and freedom of movement. Waitangi day since it`s name change from NZ day has become a day of conflict, seperatist discord and that is hardly a cellebration of one Nation, one people with equal rights and aspirations for the future. | Colin |
| Yes – either that or boycott it all together. November 16th would be a better fit for the title "New Zealand Day" – the day in 1840 when Queen Victorias' Royal Charter and Letters Patent came into force – this was our true "founding document". Norman Kirk had it right – what a pity "Piggy" stuffed it up! | Scott |
| If it is to Support Kirk's vision. | Lionel |
| | |
| --- | --- |
| All cultures make N.Z. My forefathers came from Ireland. My heritage should be recognised as part of N.Z. culture. Maori culture is not mine.If as our prime minister says"we are one" then Feb. 6th is N.Z. day. Not Waitangi Day or Aotearoa New Zealand Day. | Denis |
| What a wise man he was | Laurel |
| Let the nay sayers – the radicals celebrate what they want; without government funding. The opposition's loud voice is because they scream so much: not because there is so many of them. | Peter |
| I'm no fan of Norm Kirk but on this point I agree.The Maori activists and their political sycophants are entirely to blame for the current situation which worsens every year. Notice the government bureaucrats are helping this divisiveness along by referring to "Aotearoa New Zealand" as the new norm. Were you then surprised when they started dropping the New Zealand part? | Rex |
| If you can divide the people, you can conquer them. Lets stand together as one nation for equality, one law for all. One people. | linc |
| Yes in my opinion Norman Kirk vision is RIGHT for all New Zealanders, to celebrate our diversities in culture is healthy for us as individuals, families, communities and as a nation. All the looking back and blaming, the favouritism is WRONG and creating division and racism. | Karmenne |
| Today's comment on TV Breakfast show highlighted where this reverse racism is heading in regards to the uplifting of Maori Children from unfit families being labeled racist. Sadly it is happening to Maori and non Maori families alike. It is not a racist attack on Maori. | Mark |
| A great quote | Lachlan |
| Unity is what we need and I believe it would be solved by getting quit of the Maori (racist) seats that government was supposed to do over 140 years ago when all men got the vote. | Eric |
| I believe that Norman Kirk's vision is what was intended by Governor Hobson and the British Government whose instructions were so eloquently expressed by Lord Normanby of the Colonial Office. The previous two Governments started the trend of the unwarranted belief by sections of those claiming Maori heritage, that Maori are in partnership with the Crown. Our present Government has carried this belief to where, as far as Parliament is concerned, such a claim mis entirely legitimate and provided within the Treaty. I draw my belief by the statement made by the Hon James Shaw at the Treaty Grounds during the Last Waitangi Day "celebrations" where he stated that the Treaty DID provide for a partnership between Maori and the Crown, and when the Rt Hon Miss Ardern was pressed on the Treaty and its three Articles, she plead ignorance of what they said.. She either was ignorant on the Treaty OR she did not wish to enter into any discussion that would distract from the Labour Party's position of joint governance. Either way it is somewhat alarming. Waitangi day is far from a unifying event in New Zealand's annual affairs. It is nothing but a scene for protest and disharmony b y a bunch of mis-informed power-grabbers and the day should be immediately abandoned. I could support a day which honestly promotes unity and equality, but nothing that perpetuates protest based upon falsehoods, division and dishonesty in the interpretation of our Nation's history. | Michael |
| Yes. Have this one day instead of Waitangi Day. | Simon |
| I support "one nation, many people, equal rights" but it would be great to see that go alongside the Waitangi Day name – after all, isn't that what the treaty was supposed to be about? | Hilary |
| New Zealand Day is a more positive day! | Graeme |
| If we don't we will be on the road to apartheid as we observe that this is what this government wants | Tony |
| Absolutely. Despite being 1/8 Maori, I totally believe Kirks Vision is the only way. | tony |
| Absolutely | David |
| Absolutely! But it is just one small token , taking back a tiny name of a holiday, from the huge number of rights and privileges that iwi want to keep for just themselves. They are shysters. Our leaders are either gullible or corrupt. | Joyce |
| Would LOVE to have New Zealand Day instead of the miserable Waitangi debacle and insults meted out every year. | Sylvia |
| and not before time. | Benjamin |
| Why do we only have one choice here. In 1960 NZ had a tolerant community and a thriving economy, NZ could afford a work day holiday. Since that time, cultural division, ethnic activism and cultural politics has driven the economy down to the point NZ can no longer afford a maori day nor national day, the holiday should be canceled. New Zealand needs to work to get back to a state of common purpose. | Richard |
| We should be one people. | Marion |
| Even Aotearoa New Zealand Day | Steve |
| Any separate development has a name — it's called apartheid !!!!!!!!!! However human failure, self pity and chips on shoulders will get you a long way in this left wing world. | Alan |
| Let's all make it a happy day for all. NO politics or party goings on. | William |
| Should be about New Zealand not "Waitangi". | Andrew |
| yes we should be one nation one people with every one having equal rights. It's about time we stood up to these racist Maori | Mike |
| To me Waitangi Day is Maori day and a National day of shame. It's just a day of posturing to power hungry politicians to see how much iwi elite can get out of us | Trevor |
| Yes, it's time we had New Zealand day again! Not Waitangi grievance day or anything Aotearoa. | Laurie |
| One country, New Zealand, one people, New Zealanders, therefore, one New Zealand Day for all peoples. | Anne |
| No more elitist favouritism | Norm |
| The present name cements in the racial differences rather than diversity of citizenship. | Terry |
| I totally agree,. l haven't felt I was part of Waitangi Day. | Meg |
| I'm not a red voter but yes. Meanwhile this incompetent Ardern will just give to Maori for votes, she is a communist but a racialist at the same time.Shame on Kiwis for allowing this idiot to be in powe | Don |
| I support an end to separatism and the treaty industry. We need to get back to the original meaning of the treaty. | Margaret |
| Definitely should be returned to the Law pass in October 1973. There is no better way than to support equality between ALL citizens. Using the maori name is unfair and insulting to everyone who is NOT maori. The Mori Ori people were here long before the first canoe landed. Equality will bring back respect, and do away with unjust claims. | CM |
| New Zealand Day for ALL New Zealanders, not a few whining so-called indigenous people??? they arrived from somewhere else like everyone else, so why the special privileges granted ongoing. | Erin |
| DEFINITELY, I URGE you Muriel to send a copy of this to ALL MP,s from ALL parties, maybe then some might finally get common sense about UNDEMOCRATIC RACE BASED POLICIES. | Cindy |
| We cannot continue with the tribal elite and the left wing media running the country. | Errol |
| still waiting for a new party .labour and national different rides same destination | ian |
| We need the change urgently and some commonsense from our weak and pathetic politicians. | Alan |
| The day has been highjacked by the radicals. Radicalism is contagious. They don't know what they are really protesting about but it sounds like a good idea if they get something for nothing. We have switched off from the entire day. Governments are too weak to upset the radicals because they don't like being told they are racist. Just another example of somebody trying to do the right thing with a good idea only for it to be bastardised | mike |
| Grievance Day will be unlikely to be returned to New Zealand Day, the closest we could expect would be Aotearoa Day. | John |
| It is the only way ahead. | David |
| Not sure how many Maori would be following you Doctor? | Hone |
| The reason that we cannot abolish the Maori parliamentary seats without a binding referendum is that all the major political parties support retaining them. The reason for this is twofold. For Labour, the seven Maori seats mean the difference between governing and not, and for National the hope that the racist Maori party will win the seats and enter coalition with them in government. | John |
| New Zealanders as one people not separated by race same for everyone no special privileges for MAORI WE HAD ENOUGH | Ian |
| NZ day would change the symbolism of Waitangi day from being Maori oriented to People of 1 nation symbolism | Nick |
| Most certainly | Gordon |
| An excellent start towards New Zealand being a land of one people. | Victor |
| Undoubtedly now more than ever. The way matters are proceeding at present, it is imperative that we seek a common goal for everyone in this country not just a single minority. Let's grow together NOT apart. | Chris |
| We would like it to be NZ Day | Margaret |
| The only way to go | Tony |
| Anything which does not mention Waitangi is good. | Mark |
| Yes I would support this as we should be one nation with all citizens having equal rights. | Keith |
| Fundamentalism is for dummies. "It's the Truth stupid" | Robert |
| I have always looked upon it as New Zealand Day. Even after Muldoon changed it. Radicals have for far too long, have hijacked the day for their own ends. So now is the time to set the name straight. If a political party would include it in their manifesto I am sure they would increase their share of the vote. | Dennis |
| It should be NZ DAY , Maoris keep saying when it suits them, that we are one country, one people, BUT they don't treat NZ that way themselves. | Nan |
| How sound. A potential Statesman we sorely miss. | Doug |
| In my view this is what the Treaty intended and in fact says | Peter |
| Yes yes absolutely yes otherwise I am off! | Joe |
| Definitely! | Alastair |
| Waitangi Day would be great if it celebrated what it was supposed to be. That is the celebration of HOBSONS PLEDGE. "We are now ONE people, with ONE law for all." Now National are promising to 'work' once again with a reborn Maori Party, yet refusing to even negotiate with NZ First. So if you think removing the 'Cinders mob, will make the slightest bit of difference, think again. Party vote New Conservative, to ensure Hobsons Pledge is honoured. | A.G.R. |
| Absolutely yes. But sadly I doubt it will happen. I think we have gone too far and can do little about it. If we can do something about it, then what??? | Ken |
| The quicker we rename Waitangi Day as New Zealand Day the better. New Zealand Day would recognise that peoples from many nations and ethnicities, black, brown, white and so on, have over the years populated NZ, some now for several generations, and proudly call themselves New Zealanders even though their ancestry may be Indian Chinese, English, Polish and so on. I my case descended from Scots, six generations and my great grandchildren nine generations. They are indigeneous NZers as much as any Maori. | Clinton |
| As Muriel says it is divisive to keep it Waitangi Day. | June |
| Time for One Nation. To hell with the racist divide | Jeff |
| NZ is being destroyed slowly by an insidious form of APARTHEID. | Geoff |
| We should be all one people here in NZ. | Clive |
| The sooner the better, as this other day has no useful meaning for now or into the future for New Zealanders. | John |
| Equality for all races and creeds is essential to the prosperity of our nation because that is what comprises New Zealanders. | Catherine |
| | |
| --- | --- |
| Do all MPs receive these emails – it would seem like a good idea. They're the people with the power to create change. | Laurie |
| The Treaty gave Maori British citizen rights so that every person regardless of race had the same rights and responsibilities. | Winston |
| DEFINITELY | John |
| Absolutely | Sharon |
| NZ would be a far better place if NZCPR could form a political party and win the next election | Mike |
| Norman Kirk's vision is the only way forward for New Zealand. How else could such a diverse population unite and go forward together? | Martin |
| New Zealand is a diverse community and if a minority people is allowed to determine the path forward New Zealand is lost as a nation. | Ursula |
| It is a tragedy that NZ's national day is a day of division rather than a day of pride. Looking for decisive leadership on this issue. | Julie |
| Oh, yes, please! I'm tired of Waitangi Day being used as a soapbox for extremists. Dispense with Waitangi Day and go back to New Zealand Day, which is far more encompassing for those who are from nationalities other than Maori. | Jacky |
| I recall the image of Big Norm walking hand-in-hand with a Maori boy in 1974. He was a Totara. The current lot are weeds. | Philip |
| With the many migrants of different ethnicities now living in New Zealand, .New Zealand Day would be much more relevant and more acceptable to most.; | Owen |
| As a New Zealander I do not recognise nor celebrate Waitangi day, but I would celebrate us being one nation together if it was changed to NZ Day. | Bruce |
| NEW ZEALAND DAY, it should be! From 1974 to 2017 around 99 pieces of legislation can be found on our law books that are delivering our nation into full apartheid. South Africa of the 1980s had more than 200 such laws enforcing apartheid. New Zealanders should demand the repeal of our said laws. Enforced tribal habit, custom and lore will ultimately destroy this country. | Don |
| … and stop further encroachment of apartheid | Peter |
| It should have remained New Zealand Day from the beginning. | Tony |
| "Too late" he, she or it cried. A New Zealand Day would need to shift to another unrelated date so no Maori versus the rest of New Zealanders surfaces year after boring year. It would also take the politics away. The photos shots at Ratana (I thought Trevor booted out parliamentary religious observance) and Waitangi would become meaningless. | Creed |
| Definitely should be | Colin |
| Like it will ever happen. RACIST MOARI will make certain their avaricious agenda is preserved so they can continue to steal from those who rightfully earn their money. | Mark |
| For all the reasons given by Dr Newman and Judge Willy | Russell |
| Of course that should be the object of the day but Maori will continue to turn it into Protest Day regardless of what else it is called. I am sure it would be better to re-name ANZAC Day New Zealand Day, but until that happens why not have the 6th of February as New Zealand Day. | Terry |
| there should be no Maori Sovereignty | Laurie |
| We will always remember the"whole county" significance of celebrating New Zealand day on the 6th Feb. While it keeps the name Waitangi day much of the country feels the excluded from it. | Murray |
| Get rid of Waitangi Day, replace with New Zealand Day. At the same time abolish the Waitangi Tribunal and remove all reference and link to incorporating the Treaty in all legislation passed by the NZ Parliament. There in one sweep we can progress to equality in NZ and stop the flood of every second sentence on radio and TV is in a language which 90% of citizens do not understand or wish to hear. | Chris |
| Scrap the treaty. It is obviously an extremely poorly drafted document. Where all parties to it seem always poles apart in its intent and interpretation. It is a very divisive document indeed. | Richard |
| there is no place for Maori Sovereignty. | Laurie |
| Make this a National pledge | Terry |
| Definitely. Maori have crept closer to controlling this country. Politicians have to wake up. The silent majority must speak up. | Tony |
| YES – and stop the ludicrous "maorification" of everything | Dave |
| Yes of course though its spurious to refer to us as one people we are a collection of cultures and ethnicities each with their own peculiar differences. However we live under common laws and regulations and ethics. We've got to get on one entity. | steve |
| Let's get away from protests and Maori greed. The Dutch have it exactly right. | Ronmac |
| Bloody good idea. It's not all about the f***n maoris | Graham |
| It is currently maori protest day, not New Zealand Day | Pete |
| A proper and relevant constitution that enshrines some civil rights would also be a good idea. | Charlie |
| We must stop the divisiveness seen in our society these days, it is becoming worse and worse as time goes on and no one wins, We all loose. Imagine how much better we could be as in every way as nation, if we all pulled in the same direction. | Roy |
| the time has come.. | Deb |
| Absolutely | Bruce |
| We could then celebrate together and show pride in our nation. We need a strong leader who will dispense with everything based on race and start treating us all the same. The Maori Seats and Waitangi Tribunal must go post haste. They are another source of racist division. | Helen |
| And also abolish Maori seats and the Waitangi Tribunal – both of which have long outlasted their original purpose. | Trevor |
| how much longer must the stupid politicians go on refusing to recognise that tribalism will eventually turn this country into another Zimbabwe and destroy all our rights! | Brianb |
| Absolutely | Allan |
| One country One people One law One celebration | Pavithra |
| Piggy Muldoon should never have changed the name | Graeme |
| A lot of political entities consider they have the right and in my book this is the only one that should have any common authority. | IAN |
| I would but it must stand as Norm Kirk envisioned it ALL New Zealanders. | Dick |
| For Sure. It should be New Zealand day. With only 20 years until the bi-centenary of the signing, it is way past time that all racial legislation was repealed so that we do become one nation. | Andrew |
| When we get rid of tribalism and separatism then we can be one nation. | Jenny |
| The answer Is YeS 110% Enough is enough of this ridiculous separatism | John |
| nz belongs to all nzers not maori | Graeme |
| One can only hope(dream) that logic will prevail over cultural crap. | Sid |
| it will take some one with vision to get nz day off the ground. | Bob |
| Definitely | Bruce |
| Yes as that would be a much fairer basis on which to operate NZ in the 21st Century! | Cyril |
| Absolutely. I am sick and tired of the greedy Maori IWI and their spurious Claims for just about anything they can get their hands on. Changing the name back to New Zealand day would be a great start. | Colin |
| There is No other way to ensure a future for all New Zealanders. | Pierre |
| I couldn't say it any better.."one nation, many people, equal rights"…so no elaboration is necessary. Cheers & God Bless | James |
| | |
| --- | --- |
| While I certainly did not support Norman Kirk on most political issues his view of a future united New Zealand was right on thee mark and is now being promoted by Don Brash with his One New Zealand policy. Which of our political leaders has the fortitude and backbone to stand up to these radicals and insist we have a united "One New Zealand"? | Chris |
| He had the right idea. But watch out – it would be sure to be renamed Aotearoa Day. | Graham |
| We are all New Zealanders | Peter |
| Absolutely!!! | Colin |
| Waiting Day has become a day of division and acrimony. I fully support a return to New Zealand Day to rejoice a nation of equal opportunity and citizen's rights. | Lee |
| Seems like a good idea.. | Neville |
| yes but of course this will never happen as long as we tolerate a nazified govt which we now have. | James |
| It commemorates the signing of a document which is more trouble than it is worth.We should come up with a more meaningful date for our national day. | Peter |
| We are one nation and should have equal rights. | S |
| Logical and Essential. Muldoon endorsed a legacy of disparity when he changed the title. | Bob |
| We are all mixed race, lets all bind together as one people, Kiwis. | Hone |
| Recognise our multi cultural entity without the existing seperatism. | Terry |
| We are ONE country – no apartheid here, in any form. New Zealand Day is a preferred name, as it includes all of NZ, not just focusing on Waitangi. | Nola |
| we should be one people one nation. all should have equal opportunities and rights. | John |
| It suits most people | David |
| It has been far too long with this separation nonsense and successive Govts have toadied to just one group. The more we give the more they take, I am all for equal in everything now. | Barbara Goldstone |
| Separatism is not the New Zealand way and never should be. | Ian |
| A day to unite all, a day of celebration. Not Maori Moan Day! and Government Grease Up Day! | Carol |
| Australia has Australia Day and we should follow their lead. We did once have NZ Day and still should be | Colleen |
| Kirk was a man of integrity. I've formed no respect for prime ministers based on their performances and 'dealings' and have to go back to Norman Kirk for one I respected. | Tony |
| This separatism must end, not continue on to separate rules for everything for Maori and one set for "the rest ." | Vernon |
| I am sick to the back teeth of this Maori Rubbish | Allan |
| Absolutely! All of us in this country, no matter what our ancestry is, should have the same rights before the law. There should no special laws, and certainly no special "partnership" with the Crown for any particular group. | Laurence |
| Our Gov. Supports, a person of the world,OWG. Not nation building. | Raewyn |
| Less divisive | Frank |
| As a multi cultural population there must be Same rights for all, let's be New Zealanders and proud of it | Chris |
| Even Jacinda Ardern recognized that we are one nation at the Christchurch mosque massacre. It's a pity that modern Maori activism is trying to separate us to gain extra rights! | Eb |
| Celebrate our country for all New Zealanders not for a divided few. | Margaret |
| That's what NZ is too me, not a country divided by the identify politics of Jacinda and her bunch of loony leftists. | John |
| As Private Secretary for the Minister of Lands and Maori Affairs I was fortunate enough to be involved with the NZ Day celebrations at Waitangi in 1974 and Muldoon made a huge error in reverting back to calling the event Waitangi Day | Nev |
| We are a nation of mostly free and independent humans of New Zealand, so yes I support NZ day. | Brooke |
| Definitely anything to get back to common sense. | Clark |
| We need to stop this apologetic government behaviour and stop thinking we should have some nationalist guilt and shame toward Maori. I am Maori and don't feel disadvantaged!! | Mike |
| Equal rights one nation is how I view NZ but sadly it is no longer the case. Maori's seem to think they have all rights | Cherryl |
| New Zealand political parties are for sure " Riding on a Train Of Stupidity…" Let us see if the next election results have them disembark at the "Station of One Nation…" | ChrisH |
| One people equal rights | Robbie |
| New Zealand's national day is a Maori dominated, racist shambles. Time is well past for a change – exactly similar to abolition of the unnecessary Maori seats in Parliament, and the racist Waitangi Tribunal | Hylton |
| This government doesn't have the "balls" to implement anything that will upset maori. | Darryl |
| If only. I would relish having a day when we can celebrate the achievements of all NZers not just a day of protests and further segregation of the people. | Andrew |
| It should never have been dropped by Rob Muldoon | James |
| Anything is better than what we have now. Currently it's a day that I would rather work as it's not a day of celebration but the bashing of non Maori in New Zealand (and I mean New Zealand). | Glenda |
| I went to a country school in the King Country. Every pupil was treated with respect, encouraged, and yes, disciplined irrespective of family status or race. A lot of us found ourselves working and training in Wellington and larger centres where those same basic rights were applied. We really and genuinely didn't know that we were supposed to be "different" or treated differently. All had the same opportunities and we believed that was the way the world was. Oh happy days. Now history has been rewritten and imagined and real grievances re resurrected and history rewritten. No country or citizen can prosper by looking back. Perhaps we had the "best" of this country because we united in all things and worked together ….we didn't believe we were different and "entitled" | Bruce |
| AND FORGET ABOUT EVER HAVING OFFICIAL CELEBRATIONS AT WAITANGI EVER AGAIN. | John |
| Are you and I both equal kiwis? | RICHard |
| | |
| --- | --- |
| Ever since Robert Muldoon changed this day to Waitangi Day there has been nothing but squabbling and pressure to claim more Koha. Enough is enough now we know what's really behind these claims for 'Compensation'. Total Sovereignty. | Geoff |
| Absolutely agree | John |
| It is the hand-wringing guilt-ridden mob that egg on those who rewrite history to reflect what they want to hear, that keep the treaty grievance industry going. Certainly there were many injustices perpetrated by some colonialists, but just as many wrongs were perpetrated by groups of Maori. Let us recognise that most parties have moved on to a more civilised environment (gangs and activists with sponsored PhDs aside). | Hugh |
| If it truly meant equal rights for the many people of NZ | Penina |
| We are ALL aware of what's going on, but as individuals, we can't do a damn thing because we're all worried about offending someone, and we've all seen the consequences visited on them by the radicals. | Graeme |
| Pania Newton must be arrested for treason | John |
| We need to stop the division of New Zealander's and I think this would be a step towards it. Just like Australia Day. | Chris |
| Y Tangy – is just a bad taste in the mouth. It symbolizes rampant expectations of a few, who claim a bit of ancestry, to rape tax payers money. It should be confined to the history books that our ideological Govts. have hidden away from public view and access. | Bruce C |
| It's about time the people of NZ woke up! There are no true Maori left in this country, inter-marriage has diluted both races, it's sad that a few are making it so difficult for everyone, to cater for their greed. | Merryl |
| when will national get rid of simon so we have a national government to replace labour. the won't replace her with him at the top | micael |
| Those were the days when politicians like Norma Kirk made clear common sense statements about our Nation's situation. Nowadays common sense has been reduced to a word in the dictionary and this Punch and Judy show sitting in Parliament obviously have no blimmin' clue. Politics is driven by obscure ;activists' tweeting and twittering their twisted and unworldly opinions .This whole situation has become a tangled mess like the famous Gordian knot and can only be solved by clear cut measures. For doing that we need capable people who know what they are doing based on their education , life and professional experience and not a socialist fish and chips shop attendant and her ilk. | Michael |
| this Maori day we have now is a waste of a public holiday yes does need to be NZ day again then be a special holiday for all of us not the grievance day it is now a days just get sick of all this so called Maori rubbish of this day and age | Russell |
| No brainer. Just as important as changing the flag. | David |
| I have always called the 6th February NZ Day. | Jill |
| Waitangi Day is just a farce and a platform for Radical Maori to dance around and spout off and bite the hands that feed them. | Peter |
| A definite no to racism in any form | David |
| Anything to bring statehood instead of segregation. Do away with race based politics and the treaty. | gerry |
| We are a multi-cultural society and my heritage is Scottish not Maori. I have as much right to be here just the same as any 'settler' who has either migrated to or been born in this land. NZ Day is for all to celebrate as a united country not as a divided society with extremists selfishly pushing for political or personal gain. | Larry |
| Anything is better than this identity BS where maori can use the day for their own ends. If it was back to NZ day maori would be deemed as total hypocrites. | Graeme |
| What's being given away to Maori this Waitangi day | Jimmu |
| Absolutely. I'm sick & tired of radical Maori exploiting the day with their outrageous demands and sense of perpetual entitlement. | Tony |
| Maori use the treaty to blackmail NZ and to extort money | Kevin |
| November 16 could be viewed as our national day being that on this date in 1840 Queen Victoria issued a Royal Charter enacting NZ as a colony in its own right. | Gary |
| One People one Nation, Regardless of colour creed or religion | Frank |
| Long overdue | Collin |
| We need one nation without privilege for one race. | Max |
| One nation, many people. equal rights – EXCEPT communism and islamism. | Coral |
| Because The name Waitangi has become synomous with grievance changing it to NZ day will stop the unpleasantness, but it is a shame that that is so. | Huria |
| Waitangi Day has been hijacked by Maori radicals and has descended into a day of shame for all NZ'ers | DJ |
| | |
| --- | --- |
| Bringing back New Zealand Day would resurrect real patriotism and pride in our country. At the present time too many people feel we are a divided nation. That must stop. | Murray |
| Replacing Waitangi Day with New Zealand Day would be a great thing to do. All we need are some politicians with the courage to do it! | Denise |
| Yes, yes yes! End separatism and bring back unity. | Brian |
| For far too long Maori activists have divided this country using the strategy of 'divide and rule'. It is time we stopped the division and started pulling together as one people, equal under the law. | Paul |
| Any politician that stood up to the separatists and promised to replace tribal grievance day with New Zealand Day, would gain huge support at the election. | Chris |