November 18, 2018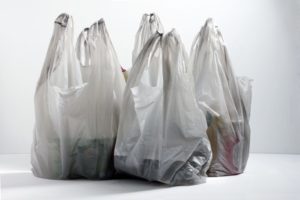 On the 10th of August, Prime Minister Jacinda Ardern announced, "We're phasing-out single-use plastic bags so we can better look after our environment and safeguard New Zealand's clean, green reputation."
She claimed, "Every year in New Zealand we use hundreds of millions of single-use plastic bags – a mountain of bags, many of which end up polluting our precious coastal and marine environments and cause serious harm to all kinds of marine life, and all of this when there are viable alternatives for consumers and business."
This is at odds with the information contained in a consultation document produced by the Ministry for the Environment on the banning of plastic shopping bags, which states, "We do not yet know the full nature or extent of the impacts of single-use plastic shopping bags specifically, and marine microplastics generally. The Government's proposal takes a precautionary approach to reduce the risk of them contributing to long-term impacts on the environment and human health, as well as their wider socio-economic and cultural impacts."
In other words, the Government wants to ban the plastic shopping bags even though there is no scientific evidence of harm to our environment.
So what does the consultation document say that might justify the ban?
In short, nothing.
It explains that in 2015/16 the targeted shopping bags comprised an infinitesimal 0.01 percent of waste by weight that was levied to landfills.
Coastal clean-up data shows that over a 6 year period, the number of plastic bags that ended up on our beaches represents an even more infinitesimal 0.00001 percent of all such bags used in New Zealand. Furthermore, most bags found in the coastal area are likely to have been properly disposed of in landfills, but have 'escaped' due to inadequate management by councils.
In other words, even though there isn't a readily identifiable problem with the way New Zealanders are using plastic bags, our Prime Minister intends jumping onto the populist bandwagon and banning them anyway.
The PM also explained, "It's great that many people are already changing the way they shop. But it's important we take the time now to get this right so we can help all New Zealanders adjust their shopping habits."
According to Jacinda Ardern, the best way to help New Zealanders adjust their shopping habits is to use the coercive power of the State to force them to do so through a law that forbids their use and imposes a $100,000 fine for non-compliance!
She intends to introduce the ban through the regulation-making powers of section 23(1)(b) of the Waste Minimisation Act, which allows for the "prohibition of the manufacture or sale of products containing specified materials". When it comes to penalties for non-compliance, the Act states, "Persons knowingly contravening regulations made under section 23(1)(b) are liable to a fine of up to $100,000".
By using this Act, the Labour-led Government will be able to railroad through a ban on 'single-use' plastic shopping bags quietly and quickly, thereby avoiding the controversy associated with trying to pass legislation through Parliament that will take away the freedom and choice of New Zealanders.
This move by Jacinda Ardern to ban plastic bags is reminiscent of attempts by Helen Clark's Nanny State Government to ban incandescent light bulbs from our homes and to dictate what sort of shower heads we could use in our bathrooms.
But Labour's intrusion into the private lives and freedoms of New Zealanders was seen as a step too far, and was one of the factors that led to them losing the 2008 General Election.
According to the consultation document, New Zealanders' use of plastic bags has decreased markedly over the last few years, under the voluntary regime that is currently in place.
Kiwis now use around 750 million plastic shopping bags each year, or 154 bags per person. This is less than half of the bags used in 2005, when each person used 323 bags a year.
The Minister for the Environment, Green MP Eugenie Sage, who shared the stage with the PM for the announcement of the ban, said that many countries had successfully taken action on 'plastic pollution' in recent years, and she was confident New Zealanders would also embrace the change.
"Public calls for action have encouraged a significant number of retailers, including supermarkets, to move on single-use plastic bags. We want to support their efforts by ensuring the retail industry moves together in a fair and effective way."
Again, under the Waste Minimisation Act that will be used to introduce the ban, the support the Minister is so eager to give to the retail industry, is a punitive prohibition regime and the threat of a $100,000 fine.
The reality is that industry groups have already voluntarily embraced the goal of further reducing the use of free plastic shopping bags. Many major retailers, including Countdown, New World, The Warehouse Group, Z Energy, and Mitre 10, are committed to phasing them out altogether.
New World is one of the companies that has been pro-actively helping customers to transition away from their use, by not only giving away attractive re-usable bags, but by also providing rewards in the form of a small credit off the grocery bill for each re-usable bag used.

Pak'nSave and Bunnings provide carboard boxes for their customers as an alternatives to plastic bags, and The Warehouse, which stopped giving away free bags in 2009, recently announced that the bags that they will have available for purchase will be 'compostable'.
So with huge progress already being made to reduce the use of plastic shopping bags on a voluntary basis – the question that needs to be asked is why is Labour proposing the ban?
The Prime Minister probably answered that question in her announcement when she said – in a self-congratulatory manner, "We're listening to New Zealanders who want us to take action on this problem. It's the biggest single subject school children write to me about."
In other words, it's all about 'perception' – looking good and being seen to be a 'caring' government. The children have spoken and Jacinda Ardern can again claim on the world stage that she is a decisive new-age leader, committed to saving the planet for future generations.
The consultation document, however, exposes the alarmist agenda that underpins the Government's campaign to ban plastic bags: "The capacity of Earth is finite, while the human population and our aspirations for material consumption keep growing. As a result, global consumption of raw materials and natural ecosystem services is increasing rapidly in a degrading environment. Current evidence indicates that we have already stepped over a number of safe planetary boundaries."
Extremist scaremongering clearly remains at the heart of Labour's strategy for achieving environmental goals.
Ironically the so-called 'single-use' plastic bags are in fact typically reused by households – the 'single-use' label a convenient 'misnomer' to discredit their value to society.
In comparison, there is endless plastic packaging that is not only truly 'single use', but is almost impossible to open and even harder to dispose of, that most people would be more than happy to see replaced. But these are not the easy targets that plastic bags have become, and so are ignored by environmental zealots.
We should also be mindful that mankind has an amazing capacity to innovate to overcome problems – if the incentives are right. Plastic bags are no exception.
To date while an affordable bag that is strong and re-usable, but also readily compostable is not widely used, it appears that one is now available. The Warehouse is presently introducing plant-based shopping bags that are designed to disintegrate in compost within 12 weeks with no toxic effects. These will replace the plastic carry bags that they sell.
Isn't this the real answer for New Zealand – encouraging major retailers to switch to shopping bags that have been designed to 'disappear' at the end of their useful life, with no adverse consequences? Then customers could choose between using these 'disappearing' bags, or their own re-usable carry bags.
This issue highlights just how authoritarian Governments can be – when it suits their political agenda and branding: "We are a Government determined to face up to New Zealand's environmental challenges. Just like climate change, we're taking meaningful steps to reduce plastics pollution so we don't pass this problem to future generations."
This week's NZCPR Guest Commentator is Seattle based New Zealand consultant Nicholas Kerr, who has also been looking into the banning of plastic bags. He outlines the real problem:
"A recent study, from the Helmholtz Centre for Environmental Research, found that 90 percent of plastic polluting the world's oceans comes from ten rivers, eight of which are in Asia; two are in Africa. In other words, developed countries such as the United States and New Zealand aren't part of the problem, and taking away the freedoms of their citizens isn't part of the solution either."
Nicholas goes on to explain, "As with most government dictates, plastic bans can have unintended consequences such as increasing energy use and water pollution, heightening public-health risks, increasing overall use of plastics, or harming groups in society such as the disabled and poor. For example, a recent Danish Environmental Protection Agency study found that an organic cotton bag uses more than 150 times as much energy and causes over 600 times as much water pollution when compared with low-density polyethylene grocery-store bags."
Buried in the Appendix of the Government's consultation document is information from a Danish study that analyses the environmental impacts of different types of bags. The 14 factors considered in the analysis are climate change, ozone depletion, human toxicity (cancer and non-cancer effects), photo-chemical ozone formation, ionising radiation, particulate matter, terrestrial acidification, terrestrial eutrophication, freshwater eutrophication, ecosystem toxicity, and resource depletion (fossil and abiotic), including the depletion of water.
The research found that organic cotton shopping bags had such a high environmental impact that they had to be used 20,000 times to have less impact than a 'single use' plastic bag!
In fact, all other shopping bag types had a far higher effect – even paper bags had to be used 43 times to equal the environmental impact of a plastic bag.
So our PM, who claims climate change is her nuclear free moment and the most important issue of her generation is planning on forcing the whole population into using alternative bags that will substantially increase greenhouse gas emissions and have far greater negative consequences on the overall environment, than the plastic bags she wants to ban.
This is Nanny State Government at its worst – it sounds caring, but in reality, politicians, who believe they know what's best for citizens, not only take away individual freedom and personal responsibility, but they create outcomes that cause more harm than good.
An outright ban on 'single-use' shopping bags was just one of a range of proposals to reduce usage that was outlined in the consultation document. Other options included continuing the present voluntary approach, or introducing new Government regulations or legislation in the form of levies or taxes on bags, or deposit and refund collection schemes.
The PM wants an outright ban, despite there being no major plastic bag waste problem in New Zealand that needs fixing. With no real justification for her actions, the only answer to the question of why she would want to do it, is that she again wants to strut her stuff on the world stage and boast that she is transforming New Zealand in her high profile public quest to save the planet. Such lofty ideals are perfect credentials for a career at the United Nations. Meanwhile long-suffering Kiwis are expected to meekly bow to her agenda.
If you disagree with the Prime Minister's plan to ban plastic bags, why don't you tell her so. The PM's email address is j.ardern@ministers.govt.nz, the Environment Minister's email address is e.sage@ministers.govt.nz, and the email address for Winston Peters – who presumably must agree to a ban before it can be introduced – is w.peters@ministers.govt.nz. Why not encourage others who are also unhappy with the Government's 'ban the bags' plan to do the same.
THIS WEEK'S POLL ASKS:
In terms of reducing plastic shopping bag use in New Zealand, which option do you support: the present voluntary scheme, the Prime Minister's proposed ban, or some other form of levy, tax, or deposit and refund collection scheme?
*Poll comments are posted below.
*All NZCPR poll results can be seen in the Archive.

THIS WEEK'S POLL COMMENTS

| | |
| --- | --- |
| Jacinderella and her juvenile mates in parliament need to show some maturity and stop becoming the laughing stock of the world. Jacinderella failed at her last international meeting, and is now regarded as the new "hitler"of the universe. It is the local council masters responsible for the disposal of rubbish, including plastic bags but are failing in their responsibility to properly dispose of domestic garbage. They are blaming you and I. | Allan |
| Chose this option cause majority of people too damn lazy to voluntarily change their ways or return bags to a collection point. | Lesley |
| Isn't the kind one turning into the smiling dictator fast? And I'm sick of seeing that E. Sage's name as well – these are two of the stupidest communist females on the planet and they are ruling us in NZ. | Monica |
| Once again this Nanny State at the behest of the Communist Greens is trying to solve a problem that does not in reality exist. In our case the so called single use bags are the basis of our rubbish system and to keep veges fresh in the fridge so are far from single use. We recently had a holiday in Phuket and drank bottled water most of which was packed in plastic bottles (Hundreds of them) but there was no waste in the ocean Education on disposal would be a better option Also we will need to purchase bags for disposal of rubbish, a real problem for the poorer in our community, so hurting the people this government was supposedly elected to help. Middle class subsidies , Kiwi Build, University Fees and Working for Families are all examples but unfortunately we are stuck with this lot for two more years so I fear the damage they will be able to do in that time | Robin |
| Another grandstand matter that the present government thinks they can fix by regulation. When will it ever end? | Fraser |
| Keep the supermarket bags, but reduce unnecessary packaging on everything else. | David |
| We found in the Okeover community garden that supposedly biodegradable bags from cornstarch took several years to decompose. I don't believe the Warehouse has solved the problem and they are deluding themselves. | Michael |
| Most people are aware of plastic nowadays, I don't think we need to go overboard and ban it all | Jane |
| Keep it simple. | Andrew |
| Richard's comments are well said. | Meg |
| Most plastic shopping bags are reused and disposed of my the customers in the correct way. This proposal by the prime minister is for self glorification, not for the good of NZ | Raewyn |
| no more schemes or taxes please enough is enough, you idiot mps why not just ban everything then lie down and die. | James |
| Sure, plastic of all kinds including bag material is a real problem to our current day environmental problems, like many other things of human over-population,and 3rd world ignorance. Yes, we've got dumb kiwis too. Generally and eventually there's enough thinkers to keep the place tidy, unlike most places in the world.The bully-boy tactic of the state, via Jacinda and her clique of sycophants are so far out of line with reality and logic….and the kiwi-way or sorting things out it beggars belief. | Ced |
| apparently there are developed countries successfully burning their plastic bags and rubbish , creating energy and removing rubbish from the landfills. My inlaw is a commercial brick layer and engineer and says its not problem to build a plant for the purpose.Maybe big companies building landfills would object. | Graeme |
| Very few "single use" bags are truly that. | Bob |
| To government, stop the hell meddling in the lives of people, stop the hell using taxation as a behavioural tool, and stop the hell your ethno-nationalism. | Latusdextro |
| Taxcinda needs to stop "Grandstanding" Hardly surprising though, given her previous efforts over the oil exploration ban & refugee quotas. She must believe the majority of voters are as naive as her. | Rex |
| I'm so glad that someone has also taken the time to actually study the scientific information that is so easily available. Your comments about this ban actually doing more harm to the environment, by many times, shows that there is really not a shred of wanting to put the environment first, it is all about appearances. Thanks for a really good truthful report. | Maurice |
| This government seems to be governing by social media and media campaigns – remember what happens when 'wolf' is called too often | Joanne |
| another govt hasty moment let u.n go down the tubes | Barry |
| We have not had a dumb dictatorial government before with the aim of saving the world from man made climate change. | John |
| They should go with an environmentally economic alternative. | Simon |
| Just another stupid "look what I've done" announcement by our PM. I get the feeling that she is on the UN's radar to follow Helen into a highly paid post in New York. My guess is that Twyford and Clarke will take the party into the next election. God help us if this eventuates. | Barry |
| We have climate change deniers now it seems plastic bag deniers. | Phil |
| Should be a no-brainer rather than a nanny state law. | Mark |
| as I no longer get bags for my groceries I take more of the small ones that are on the rolls near fruit and vegies so that I still have them to put my rubbish in them, so Ardern is wasting my time and our money to make a name for herself and crawling up the greens backside over this minute so called problem as how many tons of water does it take to make one ton of paper/cardboard as that water is no use for human consumption after that and most likely not fit to water the land for crops etc. | Richard |
| We don't need to be pushed around by a nanny state | Murray |
| Nothing, we don't need to reduce plastic bag use. | Dion |
| WE do NOT need any more taxes levied against the public. | Christine |
| None of the above. The plastic supermarket bag is the greatest thing since sliced bread. They are very useful. I have bought some on Trademe. The problem is not the plastic bag. The problem is that losers dispose of their rubbish by heaving it into the environment. They also do that with supermarket trolleys. We had better ban supermarket trolleys too. A better idea would be to ban those stupid green commies whose only purpose in life is to make trouble. | K M |
| While single use plastic bags are not a solution to most pollution problems, banning them does highlight the need for environmental awareness. Single use bags are in such common usage it draws attention to the problem of needless pollution. It is easy to criticise this move but it speaks to everyone at checkout. | Peter |
| Nz is not the problem. Go for the Asian and African polluters. More of the nanny state interference | Bev |
| I'm sick of all these do gooder left wing socialists telling me how to live and what I can do and not do | Laurie |
| This method is currently working, so a total ban with unreasonable consequences is unnecessary. Perhaps the PM would be better employed in looking into the Kiwi Build budget blow out. | Ian |
| Banning is absurd and will create all sorts of problems | tony |
| roll on election year | Bill |
| I have used robust, recycled cardboard boxes from work, for years for grocery shopping. I leave the boxes in my car and transfer the purchased items from the shopping trolley. This is one of many ways to avoid the use of plastic bags. As to the P.M's comments about school children's letters, I pose this question. Who prompted the children to write to the P.M.? | Peter |
| Only way to go | Pete |
| Something has to be done. Because these bags are going into the rubbish dumps. They have to be kept away from our rivers and beaches. | Robert |
| No small plastic bags, no dog droppings collected. Take your choice.. | Ann |
| I also like the suggestion of encouraging an innovative approach to the solution of useless and often unnecessary plastic packaging of products. | Margaret |
| There is no need to use single use plastic bags, so this is one of the few things I agree with Jacinda. Her method is over the top, but lets do this. | David |
| I reuse the the old plastic bag at least once or twice more and in some cases many times more. | Peter |
| A voluntary scheme for the public and industry is best through education. | Eric |
| This policy is another example of the government's 9 long years of policy neglect while in opposition. They couldn't be bothered to develop sound policy then, and they're presenting us with knee jerk feel good policy now. | Marc |
| I think there is already too much Govt control. | Cyril |
| sure the bags may seem a problem with greens & environmentalists but I guarantee they all still use them in every day life…for the rest of us just be a responsible user without having Jacinda laying down hers & the united nations extreme ambitions.. | Rex |
| Choice of plastic bag use should be left with the shopkeeper. Government compulsion and banning are the tools of a potential tyrant. | Don |
| I do not miss them for shopping but I do for many other uses (multiple use of single bags). Final task cleaning up after the dog. | Carol |
| If it aint broke then don't fix it! | Rob |
| I recognised the posturing and hypocrisy long before she became the illegitimate prime minister of New Zealand. Like Clarke before her, she has an agenda and ambitions beyond her capabilities. Kiwis are indeed bovine and submissive. | Charles |
| The voluntary scheme was working well, why drop it ? | David |
| | |
| --- | --- |
| Leave it as it is, it seems to be working and if all plastic bags are banned will bread go up as they always come in a plastic bag? | Eric |
| The whole thing is an unholy combination of hypocrisy and ignorance. | Glenn |
| The NZCPR post by Muriel Newman of 18th November 2018 re plastic bags is absolutely correct in all it says. We use all our single use plastic bags from supermarkets etc as kitchen tidy bin liners. They will end up in landfill areas but without them being supplied as up till now we will have to BUY these bags which will still end up in landfill. Really what a stupid proposal ! | Rob |
| To put this whole charade into a few simple words: Jacinderella and her green cronies are so full of the proverbial shit that all the plastic bags used annually in NZ would not be enough to carry this load. But while she is keeping us occupied with this nonsense,she will be off to Marrakesh in December to sign this unholy UN Global Compact to give what is left of our independence as a sovereign nation the final blow. Another virtue signal but this time of a magnitude with fatal consequence.This government is becoming unbearable. Even the Australian Government has seen the light and has decided not to sign this evil deed. | Michael |
| Refreshing article. At every opportunity politicians penalise the average person who is responsible rather than focussing on the realities of a problem. Most social law introduced in this generation has penalised responsible voters and they wonder why they are the most distrusted profession in democracy. Their value is worse than that of a second hand car salesman. With due respect to car salesman! As researchers have discovered, the Asian and African continents have the pollution offending countries. Countries like Australia and NZ and the western world are responsible with plastic bags and plastic in general. Single-Use Plastic bags make up a small part of plastic pollution in the environment. Responsible supermarket shoppers now must buy more plastic bags for waste disposal and hygiene purposes around the home. Supermarkets now are fast discovering the original reason for introducing Single-Use Plastic Bags in the first place and that was HYGIENE. The new Cloth Bags pack with bacteria from the carriage of perishable goods and the Re-usable Plastic Bags are difficult to completely clean! The prospect of public liability claims against supermarkets is just around the corner! Levy, Tax and Plastic Collection for Reward Schemes are aligned with enterprise and economic development and are solutions that enable the continued use of Single-Use plastic bags. Everyone wins! However, this is not the modern way of socialism which has become aligned with UN principles and that is to shut-down enterprise and economic development – amazing seeing as democracies by and large pay the salaries of the armies of UN Bureaucrats! A viable alternative to Plastic Bags is Plastic Baskets of a similar size to supermarket baskets. These are made by NZ Sistema Plastics Limited and the ideal rate is two plastic Baskets per Adult. They are stackable, easily packed and unpacked with goodies and can live in your car! If you like – there you have it – problem solved with no vested interest politics!!! | Frederick |
| Just another step to being a banana republic. | Martin |
| My wife and I shop at Countdown in Dunedin and they stopped using plastic bags in August 2018. We used to use them to dispose of our household rubbish and some other uses. Now we just wrap the stuff up in paper and but them in our wheelie bin. I wont go to Pak N Save who do have plastic bags and charge for them because they are the most user unfriendly company I have ever had the misfortune to deal with | Colin |
| Leaves the choice to the Consumer not being dictated to by Government | Laurel |
| No need for any scheme as they are useful and are not the problem | Terry |
| Plastic bags, bottles, etc., should never have been inflicted on people. Paper bags (and returnable glass bottles) are the common sense approach and are what we had until plastic came along. | John |
| The voluntary system shows that New Zealanders are prepared to do something and surely this is always better than laws. | Denis |
| | |
| --- | --- |
| We reckon each plastic bag that comes into our house gets re-used multiple times, we rarely throw one out | ELIZABETH |
| Only the supermarkets are going to make money out of this as we still need plastic bags for bin liners, rubbish etc unless someone supplies solid paper bags for our rubbish.. | Jan |
| Taxcinda is yet again basing all her decisions on some form of minority lobby group appeasement. | Mike |
| I appreciate your informative article | IAN |
| The bags, of course, are not "single use", and we will have to find other ways to perform their ignored function. | Howard |
| We do quite well now compared to Asian and African countries who contribute 93% of river/sea waste from 9 rivers and nobody including the useless UN do anything about it. We contribute less than 1%. As one professional diver stated he has dived all around NZ and has never seen anything like the rubbish in the water shown by Greenpeace on TV. (Where were the pictures taken ??) | Alan |
| It makes a definite statement against plastic use and reminds people to restrict other plastic use as well | Carole |
| She's a naive woman flying by the seat of her pants. She needs to learn how to read and understand research papers. | Alan |
| The present scheme is working | David |
| Most people are doing this anyway so why bother with the grandstanding Cindy | Andrew |
| Plastic bags are a very useful commodity, adding little to the environmental problems. The control of the use of other plastic products is considered to be far more important. | Michael |
| Seems to be working, and costs nothing! | Hugh |
| The current scheme is good, at the supermarket the majority are bringing their reusable bags, and plastic is there as a back-up if you forget or to wrap your meat. | Jen |
| Stupid greens leading Adern astray again. | Tim |
| Is it not wonderful to have a government that knows so well what is best for its citizens that it doesn't even have to ask them what they want or think any more. George Orwell could even use it as the subject of a book and not even have it classed as fiction! They don't even have to prove their actions are justified – their stating it as being the best for us is enough. Heinrich H would be oh so proud that his lessons have been so well learnt. Perhaps soon we will also be addressed as "Comrade" | Michael |
| People are reducing the use of plastic bags | Colin |
| All the packaging on every single product you buy is more of a concern to me! | Kelly |
| The current proposed ban by the government is a con and people have been sucked in. If it was based on fact I would support it but the truth is NZ use of plastic bags is negligible. Also the bags to be banned are not single use as the vast majority of people have multi uses for them | Keith |
| Socialists are ideologically opposed to voluntarism, because they always insist that they know best – in other words, the rest of us need to be told what to do, rather than make up our own minds. This ban is posturing at its worst; but what else does one expect from the Lab-Green zealots? | Graham |
| Never mind the carbon. Consider the mess. | Deirdre |
| The voluntary scheme was doing well enough without imposing new threatening legislation. Threats of enormous fines simply demonstrate Labour/Greens philosophy of coercion by edict i.e. Socialism or Communism. They put legislation in place all the time to beat businesses and individuals into submitting to their agenda. Unless we fight like an army against this Government bullying and coercion then we are doomed as a FREE country. It's the same with local body legislation as well. It's pernicious, overbearing and bullying and it makes me as angry as hell! | Dianna |
| I do not support you condemnation of Helen Clarks proposals as I adopted both for my household. Likewise I have organised alternative bags for shopping but hord the few 'one use' plastic bags as they are very useful to me when I want to carry small objects as I walk with two sticks and a bag hanging from one of them. I guess I try to be an intelligent Greenie avoiding wasteful use. | John |
| Will she also ban plastic tooth brushes and plastic hair treatment containers for instance? | Rod |
| The plastic bag ban is crap ask any householder.It is the idiots throwing away all the more solid plastics you see around the place Jacinda Adern needs to get out and about and not do things just to get votes | John |
| Cindarella is a communist We need to have a binding Referendum on MMP SO we can get rid of her and the brainless MMP system | Greg |
| Ask Jacinda how long does her babies nappies take to breakdown and she probably will say that is not the question. | Allan |
| Does science say that there is a problem to fix. Nah. This is just populist politics. | Doug |
| Plastic bags banned in Queensland. In Australia it has taken awhile for people to get organised and take shopping bags with them when shopping; something our grand parents took for granted. But the down side is people now have to purchase plastic bags to put their rubbish in. Maybe what is really needed is a complete ban on all types of plastic packaging and go back to paper bags. Especially multiwall rubbish bags like we had in the 80's? | Gary |
| I want people to choose a plastic bag only where appropriate for them. | Hilary |
| While deemed to be single use, supermarket bags in our household were used for a great many things for which we now have to buy bags. It is the lack of recycling of plastic bags, not the use of the bags, that is the problem. | Alan |
| Your, as usual, fully researched article says it all. Another example of we know best, from an indoctrinated, not educated generation Prime Minister, who through her socialist grooming, & lack of real life experience, genuinely believes that government control is the only way to save the world. Of course a well educated wily old fox like Winston, does know better, but sadly, he has become another GLOBALIST agenda disciple, & consequently goes along with the FAKE SCIENCE that is endorsed by The U.N.. | A.G.R. |
| What about disposable nappies. Why are the likes of Ardern and Swarbrick not bringing them up. I think we all know why! | Albyn |
| They are not single use bags. We use them for our dogs poos, bin liners and storage | Arthur |
| compostable plastic bags or environmentally friendly plastic bags are performing a great service. They are most certainly not single use, they are useful and convenient have multiple uses, hygenic, light weight, economical to produce and disintegrate quickly in the rubbish. They certainly do not pollute our oceans or waterways. If people chose not to use them, fine, but its not going to to be a negative impact on the environment if they do, but could be if they don't. How about insisting that all 'plastic' bags are made from compostable vege matter like Farros Market | Carol |
| | |
| --- | --- |
| Single use? Not in our house. | Mitch |
| The purchase of, and the carrying of additional bags is only adding to the cost and very cumbersome. I believe it will lead to more unsanitary treatment of rubbish as time goes by. What do we do with what needs to be wrapped, to avoid flies, smell and contamination? Does the rubbish bin turn into a slop bucket or do we keep buying more plastic bags to cover surplus food, lunches or other things that should be covered? I believe new problems will arise apart from the extra cost; likely the spread of sickness/disease; the promotion of carelessness towards such matters until we find we have worse problems. The annoyance of constantly having to buy extra bags is annoying,every time I make unplanned trips to the shops, especially knowing that prices are already inflated to cover the cost of the shops providing plastic bags. They haven't reduced prices. We have a heap of shopping bags now, getting less healthy because they are collecting minute traces of food etc from every shopping trip, and we have to estimate how many bags to take . We are going backwards. | Harvey |
| Again, Jacinda's personal crusade about her perception that plastic bags are harming our environment. Many of us re-use "single-use" plastic bags for a variety of purposes. We don't need government intervention, just some common sense – which, sadly, is becoming less and less "common". | Laurence |
| This is the nanny state at work that will annoy the average Kiwi like myself and in the end will stimulate a right wing movement as seen in other countries. People are growing tired of socialist governments. And banning plastic bags in super markets just improves their bottom line. More profit to the shareholders. | ken |
| I agree with your article on plastic bags about Jacinda doing a grandstand performance, the same as john little about the pike river fiasco | David |
| This is another example of the socialists "Perfect Circle" propaganda at work. First you see some idle unknown pseudo academic write a Report, irrespective of any balanced facts, that identifies a supposed problem. Then you see some junior members of the MSM, who have no idea what investigative journalism might be, beat up the problem to the gullible lefty voters, and social media pretenders, Then Socialist wannabes and lefty school teachers start discussing this new problem in the classroom, still without any verifiable facts, and impressionable youngsters naively make school projects out of the subject. Parents are put on a socialist manufactured guilt trip, then women's magazines and talking head TV shows jump in with more wannabe factless opinions, so that the ignorant consumer is bombarded with a settled science argument, based completely on false hypothesis, and finally the Head of State, who is none more knowledgeable than the junior teachers or third rate academics on the matter, tunes into the vote affirmation and announces a "Solution" or a ban. The same socialist propaganda method can be seen in saving the Whales, saving the rampant Polar Bears, fictitious Climate Change,, Incompatible ethnic Immigration, Agricultural interference, discontinued Gas exploration, doomed affordable Housing, and Landlord victimization, all policies based on flawed dogma and popular stupidities. Stupidities that include, something for nothing, a free ride, and a solution that is way more damaging than any original cause. Darwinism is another flawed and totally discredited favourite of the noisy left whose collective intelligence approaches the thickness of one of the notorious one time use plastic bags, But the activities of these socialists does considerable to suggest that Darwin's Theory has merit, Darwin's Theory requires an inordinate amount of failure before the perfect combination presents itself ready for the next evolutionary step, and as history would have it, Socialism and its companion politics, certainly demonstrates that seemingly infinite stupidity can be embraced by the ignorant in pursuit of their DNA dogma, Which just as the parasite devours the host, will continue to be the ruination of the socialist working class, a form of stupidity of which the plastic bag ban is a patent example, or as Forrest Gump might say, "Stuooopid is, as Stuooopid does. (Intended Satire). | Richard |
| If plastic bags banned or a tax imposed on the use of plastic bags, are people going to fill their rubbish bins with unwrapped food scraps. The numbers of flies and maggots are going to soar. | Peter |
| Typical commie, "it's OK, we know best, we will fix everything for you, just trust us, suckers! | Neil |
| For the reasons in your letter. | Norm |
| It appears a socialist party is trying to flex its muscles regardless of the consequences | Mieczyslaw |
| Banning the bags is another example of hysterical tokenism. | Lee |
| A Legislative ban works in some Australian States with no grumbles. | David |
| Nanny state thinks it knows best! | Peter |
| Surely, if there is indeed a plastic bag available that decomposes in a relatively short period of time as claimed, isn't that a win win situation for all? Clearly retailers are making an effort to reign in this matter so why on earth use a sledge hammer to crack a walnut? | Chris |
| We have a choice here | Graeme |
| I miss the plastic bags which we reuse for rubbish. | Frank |
| Unfortunately, all politicians seem to follow their own agenda. Oh, for a democracy. | Laurie |
| Be happy only two years till next election and the compounding endeavours of the muppets behind this lunacy. Will be caught out and voted out as the law of unintended consequences comes to full fruition | Phil |
| Give people options and choices, not regulation! | Pavel |
| I will not go to the Warehouse and pay extra for a bag. It is a cheek having to buy something and then having to pay extra for a bag, even through they say it is going to charity. PaknSave at least supply cardboard cartons. | Frank |
| | |
| --- | --- |
| The science and the figures are not proven to justify a ban. Education and information should be provided for people to make their OWN choices. | Stewart |
| Your research is dead right we are sick of this government telling us what to do. Why don't they sort out there own mess | Peter |
| Responsible disposal of Plastic Bags is the key. Not banning! | Robert |
| Make all such bags bio de gradable as of now. end of story. | Mike |
| WHY do ALL of you let GOVTS. TELL you what to do,WE pay their wages WITHOUT OUR TAXES they have NO POWER.STAND UP FOR YOURSELVES. | Cindy |
| Clearly, the disposal of single use plastic bags constitute a major problem as instanced by the effect on sewage disposal, waterways, and the proven danger to marine wildlife. One does not need a spurious scientific rationale to negate these effects. Ban single use plastic bags. In my childhood and youth we managed perfectly well without them. | Graham |
| Sigh! Will real science ever trump green/Labour politics? | Peter |
| PM Ardern proposing ban on plastic ban only indicates her mentality of preaching idealism without any practical considerations.Has this inept out of her depth women ever proposed a sensible constructive idea.I think not it's beyond her. | Don |
| I have not seen any discussion around the real reason Supermarkets support the ban. It wouldn't have any thing to do with the margin they get on selling bin liners and re-usable bags would it! The Government on the other hand thinking the manufacturers, distributors and retailers as well as the environmentalists will change their party support on the back of blatant propaganda which will in fact only have a negative effect on the environment and every New Zealanders pocket, after all the government knows how to spend your hard earned money better than the lowly worker. | John |
| Plastic shopping bags are often multi-use which end their lives in land fill. The banning of them will cause potential health problems with kitchen waste not being able to be contained and properly disposed of through the current waste collection system. | Ron |
| Another case of Personal beliefs and Ideology. and the Politicians know best. Prefer if the Politicians concentrated on the pollution that is aloud to run off from storm water in the large cities like Auckland | Frank |
| Don't need another tax | Jimmy |
| I totally support a voluntary scheme. Shame the politicians take only the stance that they think will appeal to the public. The current coalition mob are proving to be the worst ever at this game. Shame too the media don't/won't present an evidence based case to help the public to reach a balanced conclusion. | Allan |
| You can ban "single-use" plastic bags (which we always reused!), but every other blimin' product is absolutely covered in plastic packaging. It is very depressing if you are trying to cut back on plastic waste! | Kat |
| What about the threat from the glad wrap/plastic and polystyrene used for packaging veges, meats etc, as well as the plastic bags for carrying veges? Jacinda, is following Helen, she just wants something to hang her hat on whilst in office, anything will do, plastic bags is good this week. Best thing Helen Clark did in her time of power was extend daylight saving! | Robert |
| ……nothing has changed…"Garbage In …Garbage out…" | CHowes |
| We need to start, and that's now | Kevin |
| Brilliant article today. We need this published wider so we can all understand the nonsense of this so called saving us campaign. | Mike |
| | |
| --- | --- |
| Better to ban the ubiquitous use of plastic wrappings for everything. | Graham |
| The effort should be aimed at true one use plastic packaging, and non-biodegradable single use plastics. | Robbie |
| Self explanatory! It's simple, relatively inexpensive, and it works better than the other two options. | Frank |
| Voluntary means people are made to think and make a choice using the brain God gave them and the knowledge, experience and wisdom they should have gained by listening to what is going on. | Ray |
| A stroll along any New Zealand beach will show far more PET bottles than plastic bags. Perhaps a refundable charge on these would do more for the planet than a ban on plastic bags. | John |
| Pure virtue signalling by the child princess. Standards for bioxegradibility could be used. Other sources of plastic pollution should be highlighted too, such as micro beads of plastic from synthetic clothing g and furnishings getting getting into waterways. | Willy |
| ARDERN IS STARTING TO BE TO DICTATORIAL AND RUNNING NZ LIKE A NANNY STATE. | Wayne |
| Watch the use of plastic bin liners increase increase. | Peter |
| The Nanny State strikes again! | Roger |
| They are not single use, that is political garbage. We use ours more than once as do a lot of our friends. Then they go in the recycle bin, so how do they end up in the ocean. There has been nothing said about all the plastic packaging that seems to cover everything these days. | Don |
| None will really work without world co-op, taxing only gives our PM more taxpayer funds to waste on her dreams of giving other entities her taxpayers largess. like bringing non conforming immigrants. | Ian |
| Yet more loser policy from a loser government but what does one expect from losers? | Richard |
| Definitely a Nanny State reaction to create a feel good, but actually achieves very little | Greg |
| Most of the World's Ocean 'Plastic Pollution' is not around N Z. This smacks of the same theme as Humans are causing Global Warming. | Geoff |
| When you look at the contents of your rubbish, depressingly virtually none of it is made up of single use shopping bags – almost all of it is single-use food wrapping. This action is just glossy posturing – consult with the food industry to find alternatives to non-biodegradable plastic food wrapping. | Martin |
| The plastic bag issue is a farce and I would like to know who and what is driving this silly issue . I totally agree we have a plastic rubbish issue that is swamping the world and is far more measurable than the debatable climate change debate .The amount of plastic waste we create is massive and just to focus on plastic bags is a waste of time and effort . It is almost like a diversionary tactic to distract from the massive problem we have . What about the amount of plastic used wrapping one large building , that would probably equate to all the plastic bags for one year and no one is calling for a ban on this . | Jock |
| I have always used and re-used my plastic shopping bags again and again. It's so stupid to ban them because I use them in all ways, particularly rubbish so it keeps the bin clean…I will now at great cost have to buy these bags, like my daughter does, giving the plastic bag companies much trade and money. Daft is just one word I could describe. Against the toy packing, clothes packaging which cannot be re-used, go figure people. | Audrey |
| Because of her ban we now have to buy other plastic bags to clean up after the dog as the previous plastic bags were not single use. I hate the new paper bags they fill up our recycle bin. | Chris |
| I don't support any of the options. I think the whole thing is a beat up by Greens and fellow travellers – we re-use and re-use our plastic bags until they disintegrate – then burn what is left. Touchy feely nonsense associated with the opponents of the petrochemical industry. If all plastics were banned, as no doubt the Greens et al want, commerce, industry, and government would stop – think where plastics are crucial to these activities. | Andrew |
| I think all food producers should be looking at ways to minimise plastics – packaging, takeaway containers etc with maybe waxed paper/cardboard boxes plus we need a glass recycling refund set up. | Sue |
| | |
| --- | --- |
| This is typical of a Labour Government – to come down with jack boots on a population that was making the change anyway. They care nothing for personal responsibility and free choice. And Jacinda Ardern, in spite of her friendly demeanour is the worst of the lot. | Rod |
| I do not agree with using force unless its a matter of life and death. | Michael |
| What weasel words left wing politicians use – they say one thing but mean another. | Simon |
| No, plastic bags shouldn't be banned. If they were causing an environmental problem they should be discouraged. But the major retailers are moving away from them anyway, and so is the public. So what on earth is the problem that so urgently needs to be fixed? Oh sorry, I forgot – there must be another big international talk-fest coming up at which our PM wants to boast that she has banned plastic bags and is leading the world in saving the planet. God help us all! | Peter |
| I don't much use plastic bags anymore, but I'm sure I speak on behalf of everyone else when I say that like having them available if I forget to take my reusable bags. So no, they shouldn't be banned – and if they were compostable, even better! | Donna |