November 17, 2019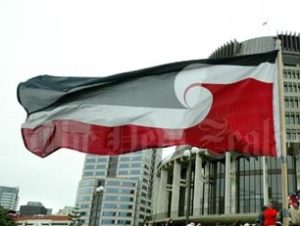 Earlier this month the Executive director of the taxpayer funded Maori Council, Matthew Tukaki, attacked Pope Francis, calling on him to apologise to Maori for colonising New Zealand: this shameful blight on our history "fuelled white supremacy" and supported "dehumanisation, dispossession, murder, and forced assimilation".
While the Pope no doubt has more pressing concerns than irrational radical activists from New Zealand, the roots of such fanaticism can be traced back to the ideas of the Italian Communist leader, Antonio Gramsci, in the 1920s. Described as the greatest Marxist strategist of the twentieth century, that accolade does not adequately portray the extent of his subversive influence.
Attempting to understand why the great socialist uprising of workers predicted by orthodox Marxism had not eventuated, Gramsci realised that for most people, family, faith, and country, meant more than communist ideology. He therefore reasoned that the path to power lay in undermining those cultural pillars of civil society.
His blueprint for a successful Marxist takeover of the West centred on a "long march through the institutions" that shaped minds – schools, universities, seminaries, the arts, cinema, theatre, and the media. He believed that one by one, they could be converted into 'agencies of the revolution'.
Gramsci urged Marxists to form allegiances with Western intellectuals, who shared their contempt for society. He predicted a cultural revolution that would change the political structure as its final act. He believed such a movement could not be resisted by violence and once it took hold would spread rapidly, engulfing laws, institutions, and social structures.
Group rights were used to create change – feminist rights to undermine the family, while ethnic rights in the name of biculturalism would divide the Church and demonise patriotism.
A key tactic was to blame social deprivation on discrimination – such things as failing health, unemployment, and criminal offending became symptoms of persecution and victimisation, rather than a lack of personal responsibility: a failure to stop smoking, go to the doctor, get immunised, get a good education, find a job…
Professor Elizabeth Rata from Auckland University recounts how, in the sixties, the movement was spearheaded by a radical and political academic elite. Their drive for social justice, which focussed on improving outcomes for Maori, was eagerly adopted by a new professional middle class. Within two decades they succeeded in their primary goal of embedding Maori leaders within government institutions – to change policies and practices from within.
"For us it is more insidious, more subversive because we've gone further in the inclusion of ethnicity as a political category. You get inside a system and subvert it. Destroy from within."
Professor Rata describes how the institutional recognition of Maori rights, "became a veritable march into the heart of government. The re-interpretation of the treaty as a so-called 'partnership' is providing the mandate for the march into the institutions to become a march into the constitution. We see the assumption that 'co-governance' is the natural next step."
She worries about the implications for New Zealand's parliamentary democracy.
"Throughout these four decades of biculturalism the retribalists sit easily, even smugly, on the side of the righteous. They use a history, written by the Waitangi Tribunal in the interests of the submitters, to claim the inheritance of the past. The Treaty is the document of that inheritance.
"The justification for this elite's power is its claim to represent a tribal people – so such a people must be created and maintained – hence the aggressive retribalisation that we have seen in recent years. Access to Treaty settlements requires individuals to belong to a tribe. Funds from Te Puni Kokiri have enabled tribal registers to be created on line. Educational scholarships require applicants to name their tribe. It is no longer enough to be Maori; one must be tribal Maori."
Professor Rata is troubled by the fact that New Zealanders appear unaware of the grave threat to democracy posed by biculturalism: "Where is the constant arguing, the tough debate? We're allowing a small, neotribal elite to have an enormously strong influence on a possible future constitution, which could contain ethnic group rights."
Just last week, Sir Geoffrey Palmer, a key advocate of biculturalism, renewed his campaign to put the Treaty of Waitangi into the heart of a new constitution for New Zealand. If he succeeds and the Treaty becomes part of a written constitution, the Marxist goal of Maori sovereignty and control of New Zealand would be achieved.
Under Jacinda Ardern's progressive Government, the momentum for change is intensifying.
A new radicalised narrative now claims that Maori have been oppressed since colonial times and their over-representation in disadvantage is the fault of the descendants of the colonisers.
Meng Foon, Labour's new Race Relations Commissioner is promoting this propaganda: "I will use my statutory function to… address the ongoing and destructive effects of colonisation and structural racism."
The former Mayor of Gisborne appears willing to attack anyone who undermines his agenda – as Andrew Hollis, newly elected to the Tauranga District Council, recently found out.
Andrew's crime was to speak his mind and say that people have had enough of Treaty claims, that the Waitangi Tribunal 'is past its use by date and is just a joke', and that it's time to "end the gravy train". That this was posted on Facebook long before he'd decided to stand for election, seems to have been overlooked by Meng Foon in his haste to criticise.
In calling for the resignation of this democratically elected Tauranga councillor and implying the 7000 people who voted him into office got it wrong, the Race Relations Commissioner has revealed his contempt for free speech – and democracy.
This week's NZCPR Guest Commentator Bob Edlin, a veteran journalist and editor of the Point of Order blog, explains that it was not only the Race Relations Commissioner, but the Maori elite who were also keen to side line the new councillor:
"As criticism of his opinions mounted Hollis said he had plenty of support. He also said he looked forward to working with iwi. He may not get the chance to demonstrate how willing he is to do this.
"Buddy Mikaere, a former director of the Waitangi Tribunal and another voice in favour of Hollis stepping aside from the council, said he would take every opportunity to ensure Hollis played no part in any discussions involving iwi matters because he had a conflict of interest.
"Important constitutional questions are being raised here. The muzzling of democratically elected councillors, for example."
Bob is right. Our freedom of expression is protected in law – if the Race Relations Commissioner continues to attack this crucial freedom, he should be replaced.
Buddy Mikaere should also be careful what he's calling for. When he says, "So this guy has got a conflict of interest which seems to me would disqualify him from any participation in any council business that has to do with Maori interests", it goes both ways. Iwi representatives on councils are hopelessly conflicted and under his reasoning should have no say in matters affecting iwi.
While the Tauranga Council has appointed iwi onto committees, any move to give them voting rights should be opposed, since such a change would alter the democratic vote and – as a matter of principle – any proposal that affects voting outcomes should be decided by a public referendum of voters.
All around the country iwi are deliberately ignoring this by aggressively demanding that councils appoint them onto committees with voting rights – insinuating opposition is racism.
The new Palmerston North City Council recently voted 13 to 2 to appoint iwi representatives onto several key committees with full voting rights, in spite of two-thirds of locals opposing separate Maori representation in a referendum held last year.
In Otago, iwi representatives with voting rights will remain on the Regional Council, despite a bid by four councillors to oppose them. They pointed out that consulting with iwi did not need to involve voting rights, but their defence of democracy fell on deaf ears.
It was the same story in the Waikato, where the District Council approved Maori representation with voting rights on three council committees, with only one councillor in opposition.
In New Plymouth – another council that had strongly opposed Maori wards in a referendum – a Maori representative with voting rights was appointed onto a new committee, with the only councillor in opposition, Murray Chong, unable to even get a seconder to his motion that the voting rights be removed.
While councils are a crucial target in the iwi march into governance, radical claims are being made across the board.
Just last week, Dr Keri Lawson Te Aho of Otago University blamed colonisation for the suicide rate of Maori men being more than double that of non-Maori: "There's a form of sub-clinical depression happening with our Maori men… It's anchored in our history under colonisation. It didn't begin and end in 1769 when Cook landed here. We have intergenerational trauma… now beginning to surface."
If any historic link is to be made it should be one of relief that colonisation brought with it the rule of law and an end to the devastation caused by inter-tribal warfare.
While Dr Te Aho's claims should be dismissed, her call for activism is disturbing: "I believe there is a lot of underestimated influence and power in engaging our men in activism, in stepping up and taking leadership roles because it gives them confidence."
But activism is part of the problem – one in six Maori now live in Australia, largely to escape the chains of tribalism and to gain the freedom to pursue their own pathway.
Some activists are now blaming colonisation for Maori crime. A new report from the left-wing ActionStation and Otago University states the over-representation of Maori in prisons is the result of colonisation and structural racism.
They make the ridiculous statement that crime is the result of poverty and a need 'for survival', and they blame the British justice system for creating racial inequity.
They claim that 'tikanga' – Maori cultural practice – will redress the racial imbalance in our justice system: "As the people who judges lock up the most, Maori views should take prominence in the justice debate."
Jacinda Ardern's new Chief Justice agrees. Dame Helen Winkelmann outlines how she wants to see the "development of an indigenous law of New Zealand" including the principles of the Treaty of Waitangi. She wants more Maori judges and judges trained in tikanga: "Knowledge of tikanga Maori is essential knowledge for judging in New Zealand".
With such changes part of a cultural revolution that is underway throughout the public service, Antonio Gramsci would be well pleased with how his life's work is playing out almost 100 years later – on the other side of the world.
We take for granted that individual freedom and the market economy have produced one of the most prosperous times in the history of civilisation. But we have become complacent.
Our freedom and democracy are under attack by radicals firmly entrenched within our institutions. They are using biculturalism to divide our society and undermine national unity.
New Zealand is in desperate need of champions: not only to stand up for freedom and the right of individuals to express their views, but to reject the insidious creep of bicultural Marxism and restore New Zealand as one nation under one flag with one set of laws.
So well done Andrew Hollis for speaking your mind – and thank you to those who were brave enough to support him when he came under attack.
And shame on those activists who called for his resignation – and those Councillors who turned their backs on democracy the right to free expression.
Please note: The NZCPR's 'Breaking Views Update' provides a daily record of new initiatives being proposed by iwi and delivered by the Government. You can sign up for a daily email summary by visiting the Breaking Views blog HERE.
THIS WEEK'S POLL ASKS:
*Should Labour's new Race Relations Commissioner Meng Foon be asked to resign?


*Poll comments are posted below.
*All NZCPR poll results can be seen in the Archive.

THIS WEEK'S POLL COMMENTS
| | |
| --- | --- |
| Ask him? I'd fire him. | Colin |
| There should be No RACE privilege IN NEW ZEALAND | Don |
| A misguided political appointment . | KEVIN |
| his remarks are inflammatory | Laurie |
| Like his predecessor, this gentlemen ,who should be impartial, comes with a misplaced view that he has to follow the Government's bias and support their aim to blame Europeans for all the downtrodden unhappiness of the Maoris. | Chris |
| Unreservedly. He does not deserve to be in the job. Is this the way we are going New Zealand, it is time for us to stand up and say enough is enough. | Fraser |
| Hasn't get a clue about history | Martin |
| The racism against everyone who is not Maori by government and the TOW brigade is destructive, Impartiality no longer exists. The race relation commissioner dept is toxic. | Sam |
| Clearly doesn't know what his responsibilities are | David |
| Seriously, why can't they chose someone appropriate. | Kim |
| We do need a revolution. It is time the quiet majority stood up and were heard. Example: The damn greens and their protest at Timaru over the oil ship. The silent majority should have got 10000 people to attend and frighten the living B.. J.. out of these green destroyers. | Albyn |
| Immediately | Rob |
| Indiscriminate bias displayed shows wrong attitude for the job. | Jim |
| Absolutely ! | James |
| Of course, | Neil |
| He knows very little about Democracy and needs to be replaced. In fact the Human Rights Commission is a source of continued strife and should be disbanded. However. more to the point, this excellent article from Muriel highlights just how rapidly NZ Inc is being destroyed. This is deliberate and is just part of the UN agenda to destroy Western Civilization. It is accelerating and time to save our society is very rapidly running out. The only way to stop this rot is to vote for binding referenda. We must take away the power for politicians to make these sorts of appointments. This right only belongs to the people. Look at Switzerland if you want an example of how this works. | Ronmac |
| A racist should not be appointed to such a position Concilliation is the name of the game | Ian |
| He is looking to be the worst possible choice | Ray |
| If he continues to judge like the above example, certainly YES. | Peter |
| He must go! | Norm |
| Meng Foon is nothing but another "useful idiot" | John |
| I was never fooled by M. Foon even as mayor and is well suited to the fawning, racist, fake Race Relations Commissioner role and very quickly became the new Susan Devoy: this role needs to be disestablished. Who would you suggest as the champions of free speech and the rejecters of bicultural Marxism? | Monica |
| As New Zealanders we have the right to speak our minds and object where we see corruption, obviously the partisan Meng Foon doesn't believe in free speech so how can he continue to be the race relations commissioner ? | John |
| Foon has always been a Maori sympathizer way back from his days as Gisborne's mayor. The position he holds he should be neutral in his thinking. | Wayne |
| Absolutely! | Joe |
| Did a good work patronising Gisborne but not savvy and educated enough for this role | John |
| He is yet another one who wants to create bi-culturalism where there is no place for nor benefit from it. This insidious "Principle" of the Treaty is simply nonsense that too many non-thinking people who just want to go about their daily lives are unaware of the weapon it has become for the activists. | Mike |
| Each individual is responsible for their own success which all starts with the family values. This has zero to do with ones place of birth. | Tony |
| He has proven himself NOT fit to assume the roll of race relations commissioner. | Graham |
| Separate 'races' are a divisive device for NZ. We are all kiwi's first and for all. | Ian |
| The elimination of 'race' as a basis for making decisions is desirable. We are all NZers equal under the law. | ian |
| It people like Meng Foon who are the racists and he should be removed by sacking. He is part of Governments (plural) racial agenda and couldn't possibly qualify for his present position. Ignorance is no excuse for breaking the law so he must be aware the Treaty was judged illegal by Chief Justice Prendergrast in 1877, the "Principles" are the "Principles of the unauthorised Treaty of Prof Hugh Kawharu" and are quite illegal. The Waitangi Tribunal was founded upon the Treaty of Waitangi Act 1975 but it wasn't the Treaty of Waitangi, it was based upon the English Treaty which carries a wrong place and date of signing and is totally illegal. All scams backed by a constant stream of propaganda. | George |
| Absolutely! | Paul |
| Should a Race Relation Commissioner not be impartial? | Ido |
| Race relations in this country are becoming a real worry. Giving one group special privileges over another is NOT the way to keep a country in unison, I smell trouble ahead with Maori WANTING WANTING WANTING and never being satisfied to just have a life like the rest of us. | Barbara Goldstone |
| Yes he should be asked to resign but he would not do so, therefore the request would be waste of time. | Peter |
| He has shown his bias in his previous role as Mayor and support for LGNZ and their racist allegiance to UNDRIP. His views are totally Maori-centric to the extent that he is unable to support any other views other than those supported by his U.N. puppet masters. | Bruce C |
| Long overdue! | Peter |
| Our true founding document is Governments (plural) closest held secret and is Queen Victoria's Royal Charter of 16-11-1840. This separated us from within the boundaries of New South Wales, gave us our first constitution and English law only, as was asked for in the Northland chiefs letter of 16-11-1832. The Treaty did not found NZ, it has been proven in court (Wi Parata V the Bishop of Wellington, 1877) to be an illegal document. There are no racial tendencies in English law. There is no such thing as the Principles of the Treaty of Waitangi! These were admitted in Court to be the Principles of the unauthorised translation of Prof. Hugh Kawharu, W e are all being taken for a ride down the "apartheid" road of separatism by the above and warped history. "Land Wars" proper name is "Maori Wars", they started them 16 years earlier in Taranaki and 3 years earlier in Waikato by confiscating land and killing White settlers. We are a country controlled by lying propaganda. | George |
| It's a no brainer | Maddi |
| He has overtly supported Maori against colonisation. He has villified Captain and has interfered in the politics of a City Council and instructed them on how to vote =specifically for iwi. He is untrustworthy and biased | Rayna |
| He should never have been appointed in the first place. | Richard |
| we have huge problems coming and he is helping to start it | Graeme |
| Citizens must ask if this appointment was not tainted from the beginning by the political selection of a candidate that was overtly biased as to the political agenda, and biased in a way that meant the rule of democracy, established rights of free speech and rights of property could not be fairly delivered. If the answer to that question is the slightest doubt that the slightest bias does exist or might exist, then the candidate is unsuitable for that precise role. How many judge that in a few short weeks already we have seen sufficient evidence of bias to make the position untenable. Goodbye. | Richard |
| Not resign but he should perhaps be asked to clarify treaty obligations. There is no such thing as partnership, as I understand, in New Zealand Law with regard to the treaty. Please prove the benefit of the Maori culture and economy to Tauranga. Not what he thinks but how much in monetary terms. His words are just music to the Maori elite and their cronies. I fully support Mr Hollis | Robert |
| This guy is biased! | James |
| He is blatantly biased in his views and unfairly using his position of influence in a personal manner. | Douglas |
| He has no credibility! | Cyril |
| he's just another one stirring the racial pot and eventually it will bubble over not sure what will happen then in this country, the tooth fairy talks about us being one people what a load of absolute rubbish, as long as this colonial propaganda carry's on well never be a one people and what's wrong with us having our own mind to think for our selves,old meng foon doesn't he come from china, so what the hell is his problem, and that other jerk who wants the pope to apologise to Maori for the colonisation of nz,when is all this stupidity going to end, I don't think we could apologise enough or give them enough tax payers money to make them happy they have done all right from colonialism the money doesn't filter down to there people , | Rodger |
| Foon is a buffoon. He has become bloated with self importance. He is sucking off the t*t of Maori without realising he will be dumped once they use him to their advantage. | Robert |
| ENOUGH ENOUGH ENOUGH | Bryan |
| Independence is a mile away from backing the Treaty and its constant regurgitation | Bob |
| Another commissioner who is biased why are these people in these positions | Gareth |
| He's too dangerous for the security of our democracy and future freedom | Gordon |
| He has been condemned by his own mouth and should go. If he does go who would replace him though? Another PC lunatic? | Chris |
| He has absolutely no idea of the history | Ngaire |
| He has shown that he is pushing an agenda and is not neutral to listen to both sides a of a discussion. He has got to go | Noel |
| Because she is demonstrably fascist.. | Kevin |
| Yet another one of the same ilk! | David |
| Have no idea why he was chosen. Meng Foon is the most racist public figure in Gisborne East Coast area that I know of. | Kay |
| Who needs a racist race relations commissioner? | Allan |
| Sure as hell | Elsa |
| Clearly he has no tolerance for people to voice their opinions. Now we know where his allegiances lie. I fear for my grand kids future. | Peter |
| He is a racist | Graeme |
| The Race Relations Commissioners position should be abolished. As with Susan Devoid, Foon is inevitably biased & seems to believe his role is to support the racism of activists & to champion all things Maori. | Rex |
| Yes – better still, disestablish the whole Race Relations Commission and him with it. Then put it to him that he needs to change his first name from Meng to Buf – that would be a better fit! | Scott |
| Along with the Government | Craig |
| racist | Donal |
| The new RRC Meng Foon,seems to be anti democratic and favouring new councillors that are not voted in to council. | David |
| Yes. If he cannot maintain a reasoned and impartial stance; he should not have the privilege of his position. | Gary |
| He should not be asked to resign, it should be DEMANDED that he resign. The Treaty of Waitangi should be RESPECTED by ALL races. Hobsons Pledge; We are now ONE PEOPLE under British Law.. Not hard to understand or implement. The alternative is to return to tribal turmoil & cannibalism. Not really compatible with the LEFT's determination to make us all vegan. Plus what happens to those claiming to be Maori, who are genetically less than 50per-cent, do they have just half of the 197 privileges now enjoyed by only ' Maori', or does the gravy train continue,? My guess is, the voting public will cling to the two Major Parties that have got us into this disastrous situation, with the eventual consequence being TOTAL anarchy, & planned, the absolute demise of democracy. Time to change your voting habits, & break the cycle that is getting worse after every election… | A.G.R. |
| But it will never happen under this Government | Michael |
| Yes H should take note of people who represents constituents and not rubbish their comments because of his own personal view. If he continues to do this of course he should resign | Gary |
| When in the 60s and 70s NZ had communists elected too many strategic workers unions it took a strong PM to stand up to them by de registering many unions and changing laws to make union membership voluntary. The effect of removing the power that the communists wielded was immediate- instability in the workplace had cost the country billions of dollars. Similar action has to be taken against local body and government organisations who are defying the law by subverting the democratic process. The offenders should be prosecuted, not something that the current sycophants are likely to do. NZ First will be remembered for supporting them and The National party will be despised for not doing the right thing for NZ. | Rex |
| Absolutely he should. | Pamela |
| He doesn't represent the views of the majority | Terry |
| Send him to help resolve race relations in Hong Kong! | Jim |
| Don't ask him just sack the useless 'person".He is not fit for the job | John |
| another mouth piece for the demise of NZ | Wayne |
| Is Foon also working for an off shore communist's party? | RICHard |
| A propagandist spreading lies about New Zealand history. Are these people being inserted into New Zealand deliberately by those with a subversive agenda? | Mike |
| Wrong man for the job. | William |
| of course .another unelected socialist | Barry |
| We don't need a Race Relations Conciliator. The role simply amplifies division. | Maurice |
| Having a Race Commissioner is totally unnecessary as having one is part of the problem. The Treaty is no basis for dissent now. It was a very simple 3 part Treaty to stop the fighting and give Crown protection and EQUAL rights to all habitants. Successive governments have done more than needed to honour the treaty yet many Maori are still not satisfied. The fact that many Maori have moved offshore is ample prove some are not happy with the continual Maori stirring. We must end the Waitangi Tribunal. It is racist and dividing the country. The claims processes must also end. Many are baseless and an unnecessary waste of tax money. | Graeme |
| he is ideal to be the Race Relations commissioner. He may have erred this once but we are all human & can make mistakes | Nicholas |
| Meng Foon is the Joke!!! | Bruce |
| most definitely , he will be biased toward his own ; a very stupid move eroding real kiwi's protocol . | Roy |
| The attitude he openly espouses is not balanced . He is an enemy of free thinking and speech. He would use the weight of his office to further his own ideology. He cannot competently perform the role he was appointed to. He has an extreme bias. | Harvey |
| no to maori activism | Chris |
| We can't have a racist as the Race Relations Commissioner. | Trevor |
| He's PLAINLY one eyed & if you have any other opinion you are RACIST. | Cindy |
| Where is our Democracy going to ? | James |
| We are heading into dangerous territory. Neo_Marxists nave been teaching in our universities for 75 years | John |
| Asking for his resignation gives him and the office more status than it deserves. He and his office should be the focus of derision. Nickname him Buff for a start. | Mervyn |
| I just proves that he is promoting racism not working to prevent it. | Colin |
| yes Meng Foon should step down he is a wasted space has got twisted ideas that don't fit our country why do some Maori get on in life and make a success of there lives then you have the victim mentality ones who want every thing on some notion that we ow it to so we have racism in a big way | Russell |
| Appeasement and stupidity akin to Neville Chamberlain's. | Ross |
| He certainly has joined the ranks of the greedy racist radical Tribal elite with his entrenched RACIST ideals. Along with the radical writers of the 7 articles in The New Zealand Herald some weeks ago.How do we stop this nonsense ?? | David |
| Sure– that clown should be removed from 'office' . Calling this grotesque outfit 'office' is in itself a misnomer. Re the Marxist Maori Movement and all their ( often unwitting ) supporters : They 've got the foot in the door and this is irreversible by now. And this was only possible by decades of utter ignorance of ordinary Nzlanders paired with concentrated misinformation and propaganda. The' new normal' has already arrived and will be impacting on our lives more and more in the near future. This so called bi -culturalism is just another word for Apartheid on every level and is already used as a tool to turn every non Maori in this country by and by into second class citizens. The only problem is: this wanton process can only go so far until people start to realize that all this extremist interpretation and application of Maori/ Marxist rule will destroy their way of life. And personally I cannot imagine that larger ethnic groups like our Chinese or Indian citizens are willing to get shafted by them. I am not so sure about our Europeans though– they need a bit more butt kicking before they wake up. And when that comes to pass we will have massive social and economic tensions to deal with and that will not be pretty. And a lot of reasonable and straight thinking Maori people who are not going along with the Extremists will be caught in this mess as well | Michael |
| He is a racist in a racist country where APARTHEID runs rampant. | Geoff |
| i keep on saying that all these comments should be published in all our national newspapers, then maybe our New Zealanders would do something to make themselves heard | William |
| Totally unsuited to the role where a balanced not biased view is required | Nev |
| Race Relations should allow freedom of speech, surely. | Andrew |
| We can't take personal responsibility and move forward when there is a collective blame game going on. NZ has got worse with biculturalism not better. Repeal the Waitangi Treaty Act. | Darag |
| Not only resign but be Arrested and charged with Sedition against the People of New Zealand. He is totally complicit with those who are undermining the whole Political structure of New Zealand. | Geoff |
| Holds the belief (death of intelligence) that only people of colour can say what they like. | Richard |
| And also the race relations office be abolished. It is itself divisive. | Warwick |
| How can he represent balanced racial relations when he is so biased to favour one group of citizens over another | Elaine |
| It's unbelievable where are the sensible people in local councils and government are we just surrounded by people who are unable to think things through | Peter |
| The man obviously doesn't know what he is talking about. Right up there with Dame Susan Devoy. Why do they pick people who are racist for this job. | Terry |
| | |
| --- | --- |
| Unequivocally YES. He is way out of line | Carolyn |
| A former agent in Australias'ASIO has stated that the chinese communist government is manouvering to take over Australis Government. Adern et al are assisting China in doing the same in NZ. | Ron |
| Stick to death of The Waitangi Tribunal and the whole "Maori is good, anything else is bad" brigade. So much for equality and democracy. And now the word "decolonisation" is starting to appear in the media — no doubt the next step in the power grab of the Maori activists. The lunacy will never end. | Gary |
| He should be sacked! | ROBERT |
| He is favouring one section of the New Zealand people and I thought he was to act for all New Zealanders | Laurel |
| Meng Foon makes the same erroneous assumptions in relation to the TOW that the whole Treaty industry makes, i.e., that all it%u2019s benefits were/are for Maori and all it%u2019s obligations were/are imposed on the Crown only. Clearly this is a nonsense and clearly there have been breaches of the obligations by both parties, but with those of the Crown alone being acknowledged. | Alan |
| Yes! and the office of the Race Relations Commissioner to be abolished. Abolish Maori seats and and install one law for all. Abolish Geoffrey Palmer and his constitution. It does not uphold and protect private property rights. He is the most dangerous man in our country because he writes the law – socialist law. We are in the middle of World War III – a cultural war, a war against the West and all it's best values. WAKE UP NEW ZEALANDERS!!! | Don |
| He shouldn't be asked to resign. He should be Told To Resign for his comments and stupidity. He is certainly not a fit person to be acting as a Race Relations Commissioner! The prime Minister should immediately negate his appointment that she made! | Michael |
| he is racist | Bryan |
| He shouldn't be asked to resign somehow he should just be booted out. He is nothing more than an extreme racist and is in the same boat as most of our politicians | Mike |
| He is no better than Susan Devoy by taking the Maori side every time. | Jon |
| How can this racist be neutral as required by his position? | Mike |
| Yes definitely | Campbell |
| He has a biased view which clearly puts him out of step with his position. He is therefore unable to responsibly perform the duties required under this important role. | Chris |
| His comments should be more widely known….I had no idea that he thought this way… | Annette |
| Ignorant | Sharon |
| I never thought meng foon would turn out to be such a traitor to NZ as a whole, he's got to go. I'm sick of all this PC garbage, and I,m sick of all the Maori moaners. | Merryl |
| No, not asked to resign, Sack the Fool. | Gerald |
| I see him as being a non neutral administrator of his potion that is agenda driven and not based on specific facts. | Ian |
| get rid of him now | gerard |
| he is not a race commissioner in the true sense of the word , | graeme |
| In view of his recent comments it would seem that this man is NOT suitable for the role to which he has been appointed. He should go ! | WilliamJ |
| Meng Foon is simply a voice of political correctness as such he has no validity | Clive |
| absolutely | David |
| The racism of Maori is beyond that of any other race demanding that any claim be paid but no one is allowed to object or question their demands?????? | Ian |
| I wonder where Foon was educated? it certainly does not seem to within any democratic system He should go. | Carl |
| He has proven himself to be biased, racist and inciting racism. | Margaret |
| His approach is encouraging dissention and ignoring the nations state agencies trying to enforce the laws of our nation that apply to everyone of us. | Jim |
| He is indicating that he is himself a racist | Andrew |
| He is but a marxist activist | Bob |
| If I were in charge he would be dismissed, not politely asked to resign! In all their dealings with westerners, the maoris have proven time and again that they are unable to compete, either on their own terms, or those of the westerners. This 'politically correct' approach is their underhanded way of trying to take back the power and authority they lost to races with a superior approach to the world, and a more realistic understanding of the way it actually works. When the maoris end up running the country, will cannibalism again be permitted, or will it become compulsory? | TOBY |
| Most definitely he is a racist therefore not fit to hold this position | Muriel |
| Meng Foon has proved himself to be a racist during his tenure as Mayor of Gisborne. He is one of many who seem to think that this country is or should be populated only by Maoris. | Henry |
| A family friend so I probably biased. | Ian |
| He should never have been appointed, even as mayor he was a one eyed racist always backing the maori | Colin |
| She should immediately be sacked. At the time of colonisation the whole world was on the move and it was inevitable that NZ would follow. Anyway ALL New Zealanders have never had it so good. It's amazing what self pity, human failure. and chips on shoulders will achieve for you today !!!!!!! Someone asked me where a daughter who is coming home to NZ should live. I advised her to tell her daughter to get of NZ altogether and go to Queensland the reasons for which are obvious and outlined above and on the news and in the many papers. | Alan |
| He is a dangerous man very left wing and should not be in a position of power like this | Allan |
| He obviously has been "brownwashed" and is unable to understand the term democracy. Further, the creep of significant changes and the rise of maori activists is of concern. One might reasonably think that the recent firearms buyback scheme (with more to come) is a further step to disarm the public. | Ray S |
| Wake up New Zealand… | Donald |
| I heard him speak at a conference in Gisborne and was impressed with the English portion. But the maori bit was beyond comprehension and subsimed any previous thoughts I'd had. | Geoff |
| Did not even reply to my comments individuals are responsible for themselves, that's not racist it's a problem that starts with responsible parenting. | Stu |
| No Comment. ITs obvious. | tony |
| I believe we live in a multicultural society and therefore equal rights should be the right of all citizens. Giving preference to one section of our society is abhorrent. | Dennis |
| He's obviously biased against freedom of speech and needs to go! | Mark |
| Immediately. I not, then fired. Finding someone with the balls to sack her will be the problem. However, it won't be amongst Jacinda's rabble. | Alan |
| He is severely compromised by his words and actions | Kevin |
| Enough is enough | Tony |
| Remember clearly that the Maori murdered the first inhabitants of this country an accordingly the y have no rights above anyone else living in this country It is time we put these trouble makers in place , face up to the resultant outrage and take whatever steps are necessary to put these leaders in their place. The average Maori is a decent person who like the rest of us is fed up with these upstart leaders trying to gain control . Put them in there place and do not waste any time about it. Murdering, greedy ,stupid idiots | Tom |
| In the wrong job … | Kevin |
| You bet he should resign There must be many people who think that all these Maori Before 1840 they were stone age savages who killed, Raped and ate their enemies I admit Maori were ripped off years ago in the 1800's but now the boot is on the other foot. In my opinion they have been adequately compensated for past wrongs in the Billions of Dollars.The greedy IWI are now ripping off the rest of the community with their constant demands for more money land and water. Don't give IWI or land protesters another dollar or a square inch or litre of water. Fat Chance of that with Jacinda's loopy Government | Colin |
| Yes he is bloody useless. | Rod |
| Yes resign your position in the interests of the whole country. | Frank |
| | |
| --- | --- |
| My answer really reads NO but that could be interpreted out of context. he should NOT asked to resign; he should be SACKED; for racialism against the cohort he classifies as infidels…. if we had the death penalty for murder and violent crime we would have a lot less Maori in prison; everyone happy 🙂 | Zoran |
| No way argue his statements unbiased. A requisite of his appointment. | Robyn |
| Most certainly resign. Foon displays racism at its very worst and is shackling fee speech. | Tony |
| The biased man is not fit for office | Russ |
| Whoever proposed putting this man into the position should be fired along with Mr Foon. What a ridiculous person to have in such a position. The Race Relations Department should be abandoned and dismantled. It is in itself a racist organisation. Susan Devoy was a ridiculous person to have in that job and Meng Foon is also ridiculous in the role. We do not need anyone in New Zealand to be promoting racist, tribalist, anti democracy propaganda and defending the undemocratic practice of giving appointed people voting rights. That is not how democracy works and on that basis, we must get rid of the List members in Parliament. They have not been democratically elected and therefore have no right to be promulgating laws in Parliament. | Dianna |
| unacceptable mindsets | ROB |
| absolutely no discussion take him out | william |
| Foon should be forced to resign, not asked. | Gavin |
| Forced would be more appropriate. | Cliff |
| Does he know anything about race relations? | Graeme |
| Either we come under one law for all or democracy collapses.There is no such thing as social justice only justice | Tony |
| He's a biased racist who's pronouncements go against Hobson's words – we are now one people. | Hylton |
| Yes but it will never happen… .. "You ain't seen nuffin yet". This must be the only country in the world with leaders actively rewriting history and a native race who spend all their time looking backwards instead of forward and taking advantage of the great opportunities we all have.. | Bruce |
| Expected better from him. Andrew Hollis expresses what a lot of people believe | Bev |
| I thought he would be a good man for the job but know I doubt it with statement like this | Eric |
| He should be named MENG Fool and he never should have been given the role in the first place he is far too politically correct he would have us in race wars before long | Jeffrey |
| He is a puppet of the socialist left and an apologist and supporter of a racist agenda. Definitely not a patriotic New Zealander. Definitely does not have the majority of NZers interest at heart. | Rod |
| Definitely and so should Andrew Little. Bring on a vote of no confidence in this government and a new election. NO TRUE NZ'ER WANTS TO LIVE IN A COMMUNIST SOCIETY. This government has to realise they were elected BY THE PEOLE FOR THE PEOPLE!!! THEY WERE NOT ELECTED TO PLEASE THEMSELVES ON ANYTHING, BUT TO ACT FOR THE ULTIMATE GOOD OF ALL THE PEOPLE!!! | CM |
| He is useless and an obvious pawn of the treaty tribunal and Maori council. | Elezabeth |
| Absolutely, we need freedom of speech in this country and shouldn't pander to the extremists in our SOCIETY. | Steve |
| Having read this article and considering Mr Foon's title, he should concentrate on the job that Jacinda and her buddies handed him before getting involved in trying, a few months after taking on the role, to stifle the comments and thoughts of the democratically elected, which of course he wasn't. | Barry |
| he is a disgrace to the position..we will never make democratic progress with clowns like him in charge. | Norman |
| Obviously unsuited for the position. | Ray |
| Meng Foon is a danger to this country | chris |
| or be removed but the current government does not have the ethics or guts to act. | John |
| He is a sick joke and a rabid racist in every media quote | Terry |
| He's as stupid as Susan Devoy was. . One one eyed. | Ian |
| NZ in now following the KGB indoctrination pathway as described by former KGB agent Yuri Brezenov | Catherine |
| | |
| --- | --- |
| Meng Foon had lived in Gisborne for too long and has been Radicalised due to the population and a high degree of Maori. I can se with his appointment as the same as Devoy that good law abiding Kiwis are being ignored and that Maori are playing a greater role in New Zealands future .If we want to return to a true democracy get shot of the current government and their minor party mates and the Geffory Palmers of this world and render the Treaty of Waitangi to the dust bin and bring Radical Maori under control .Get the National Party to become more aggressive. | Ken |
| NOT Sure I/We have all the facts. One comment I would question any appointee by Labour. | Carl |
| Most definitely. It was bad enough when we had Susan Devoy with her biased attitude in power but Meng Foon has gone one step better. I for one whole heartedly support Andrew Hollis who has the courage to stand up for what he believes in. | Mary |
| Has displayed obvious obvious ethnic bias in the objective role his has assumed | Bryan |
| Not resign at this stage, but strongly reminded of the expectations of his role and the primacy of freedom of speech. | Stan |
| The treaty did not mention or imply any form of partnership. It is not devolving power to Maori it is giving it to Europeans who happen to have a Maori ancestor in their tree many generations back. Maori no longer live independently and gather food from their land as they did pre 1900, they have moved into European towns and cities, they have moved to become part of the greater NZ and so should be bound by the rules that govern the society they moved into. Wherein they have every right to stand for councils / parliament etc. There should be no special rights just because they happen to have a Maori ancestor 4 or 5 generations ago | Peter |
| Definitely, Jacinda and her Govt should be asked to now have the conversation about New Zealand having one law for all New Zealanders regardless of colour or ethnicity. Yes the Waitangi Tribunal has passed its used by date. Meng Foon should be made to resign. He is obviously not fit for the job. | Frank |
| Definitely he should be asked to resign. And at the same time, abolish the Race Relations Commissioner's office. | Graeme |
| He has to go. Racist to the core. | Neil |
| He should be told to resign, not asked!! | Mike |
| I am absolutely disgusted with this pandering to racist activists. If or when the non-indigenous Maori take sovereignty, these activists will be spat on by them. Stupid Stupid Stupid. | David |
| He is the worst example of a tool for Maorification. | Graeme |
| His comments are unbalanced and unjustified. | John |
| Seems to me that Meng Foon is using the same tactic as those wanting to restrict the freedom of speech. Meng Foon should resign, or learn very quickly how to stand up for our rights. | Denis |
| Foon is a fool. If he thinks being Chinese gives him greater insight into the working minds of the majority of Maori who would have more European blood in them, then he is truly misguided. I refer to my copy of the Treaty whenever another idiot tries to use it for nefarious purposes. | Murray |
| Yes definitely. But I'm sadly afraid that this won't happen under this government. Whatever happened to a party that understood the meaning of Opposition. Jim | Jim |
| Foon is a blatant racist, lying that the first killing after Cook's arrival was murder. | Robert |
| Close down the Commission. Foon should be sacked and not replaced. | Rick |
| Impartial approaches to issues is a key point of his job. | ohn |
| Councils are under threat | john |
| He should resign but he won't nor will he be sacked by Arderns inept rabble of a government. The Country needs more Andrew Hollis's but unfortunately we are now over run by weak complacent bludgers whose vote in size grows by the day.So as this once great country goes to the dogs ,it serves us right | Don |
| We may need to 'wait and watch' then perhaps demand it. | Dicck |
| Disgraceful outburst from a taxpayer funded servant of the Crown. | Chris |
| The creeping far left through biculturalism and climate change groupings is disturbing. | Gerry |
| It certainly wouldn't happen under this government and, most likely, not under a National-led one, either. The absence of any resistance in Parliament, to this piecemeal destruction of our egalitarian democracy, makes the future for New Zealand look very bleak indeed. | Graham |
| His track record to date is biased for such a position | Warren |
| Yes, anyone in his position should be forced to resign because he is trying to stifle freedom of speech | David |
| He is racist himself. | Anon |
| The Treaty is only a document of racial equality for all New Zealanders now outdated by the British Govt. Worth nothing more or less. and now is a negotiable joke world wide. There are no full blood Maoris left in NZ or anywhere else. | IAN |
| Please read the book titled "The Two State Delusion."Co governance is undemocratic. We are "ONE' whatever our ethnicity. How much is the re-interpreted ToW holding us back? | Doug |
| He's just as bad as Susan!! | Helen |
| Another 'two-faced' low-life opportunist . Should be 'fired' from his position asap..!! | CHowes |
| He is a racist end of story | Greg |
| He's obviously put there advance the cause. | Brent |
| Definitely | David |
| It's time for common sense NZers to be afraid, very afraid. | Bill |
| Of course – his comments show he has no common sense whatsoever | Collin |
| He i a actual proponent o & promotes racism. He has nothing but contempt for free speech & actively promotes separatism. In fact the office should be disbanded. | Tracy |
| He is racist | Kelvin |
| Absolutely yes. I too originally thought he might be good but quickly learned how wrong I was to think that. Like Susan Devoy he's been 'got at' and quickly too. Why is nobody seeing that Queen Victoria's Royal Charters are our founding documents. If this could be brought to the fore, we could put the Treaty back where it belongs as a little historic document that achieved its aim long ago. The Charters annexed us from NSW, gave us our own Governor, legal and justice system etc. They are very important documents and are being ignored. They are hidden within Archives and not on view for the public to see, if they even know about them. There is obviously an agenda here. Please campaign to bring them forward where all can see them. | Helen |
| Actually, he should not be asked: he should be given the boot! | Geoffrey |
| Like Devoy, he is not fit for purpose. | Chris |
| absolutely that position doesn't need racist encumbents | jon |
| YES YES YES Andrew Hollis said what most thinking Kiwis will say | brent |
| Obviously he's been brainwashed by recent propaganda being fed to our young people for the last 30 years | George |
| | |
| --- | --- |
| Meng Foon is proving to be dangerous and he's only been in the job a few months! He should resign. | Andrew |
| What a jerk he is proving to be – and I thought he would be good. | Colin |
| Meng Foon is misusing his power and should resign. As a former Mayor he should have been the last one to undermine Andrew Hollis's right to free speech. | Robert |
| When Meng Foon was first appointed I read an interview which seemed very sensible. But just a few days later he appeared to have been radicalised. I wonder who "got" to him?? | Stephen |
| The whole Race Relations Commissioner's office should be abolished – and the Human Rights Commission. | Pauline |