July 7, 2019
Customary marine title exists in a specified area of the common marine and coastal area if the applicant group holds the specified area in accordance with tikanga; and has, in relation to the specified area, exclusively used and occupied it from 1840 to the present day without substantial interruption – Marine and Coastal Area Act 2011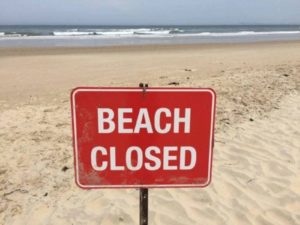 It's eight years since the Marine and Coastal Area Act 2011 was passed into law. It triggered almost 600 applications from Maori tribal groups claiming they had used and occupied specified areas of coastline 'exclusively' and continuously since 1840. But for every claim, there were overlapping and competing claims from other tribal groups, who also asserted exclusive occupation and use.
To date, only three claims have been resolved. In each case the claimants got more or less what they wanted.
The first claim, for an area of mutton bird islands off Stewart Island, is the only case to have been finalised by the High Court. A Customary Marine Title for the Titi Islands was issued to Rakiura Maori in 2016. A further 202 High Court cases await resolution.
The second claim, lodged by the Hawke's Bay iwi Ngati Pahauwera, is the only application to be determined using the Act's alternative Crown Engagement process. There are 385 more cases waiting to be assessed.
The iwi was awarded a Customary Marine Title by then Minister of Treaty Negotiations Chris Finlayson for an area of coastline between Napier and Wairoa that had been used as a public road for over 100 years. Despite the area being used for droving sheep and cattle, delivering mail and supplies, transporting wool and produce, as well as extracting gravel and shingle, swimming, surfing, fishing, boating, hiking, and camping, Ngati Pahauwera claimed they had used and occupied it exclusively since 1840.
While the Marine and Coastal Area Act states the existence of commercial fishing and navigation cannot prevent an applicant group from claiming exclusive use, the Minister took the view that other activities are also irrelevant: "The submissions received do not demonstrate intensive third party use of the application area, and Ngati Pahauwera evidence asserts that third parties are not excluded provided they abide by Ngati Pahauwera tikanga."
'Tikanga', which alludes to Maori custom and practice, can have such varied meanings, that Canterbury University law lecturer David Round warned against including the term in the law: "Tikanga will actually say that Maori still own a part of the foreshore and seabed even if other people visit it!" That's exactly what's now occurring.
Despite Minister Finlayson's generosity in granting Ngati Pahauwera much of what they wanted, they are nevertheless heading to the High Court – as allowed by the Act – to try for more. A hearing has been scheduled for 2021.
The third claim to be determined – that of the East Coast iwi Ngati Porou – is more complex.
The tribe claimed 200 km of coastline north of Gisborne – stretching out 12 nautical miles to the edge of the Territorial Sea – under the old 2004 Foreshore and Seabed Act. That required their evidence of exclusive use and occupation since 1840 to be verified in the High Court, and a deal to be negotiated with then Treaty Minister Michael Cullen. While an agreement was reached before the 2008 election, the iwi delayed having their evidence tested in court.
Following the introduction of the Marine and Coastal Area Act, National's Treaty Minister Chris Finlayson resumed negotiations with Ngati Porou to bring their claim under the new law.
Special legislation was drafted, and a report was commissioned to assess their evidence. But the iwi delayed, and the assessment was never completed.
When the Government changed, Labour's new Treaty Minister Andrew Little passed the Ngati Porou Bill in Parliament without the legitimacy of their evidence ever being officially verified.
The new law gave Ngati Porou a $15.3 million pay-out and control of a vast area of coastline that had also been used as a public road until the 1940s. They were also given a two year extension of time to lodge a new claim under the Marine and Coastal Area Act, should they wish to do so.
Clearly if the non-literal definition of exclusive use accepted by Ministers – that others may use a claimed area as long as the usage is not 'intense' – is applied to all Crown Engagement cases and is adopted by the Courts, then control of substantial tracts of New Zealand's coastline will pass to private Maori interests – beach by beach.
With that prospect ahead, the question arises of who is acting in the public interest to oppose opportunistic claims?
As the senior Law Officer of the Crown, it is the role of the Attorney General "to act in the public interest." Crown Law is there to support the Attorney General in this crucial constitutional role.
However, alarmingly, Crown Law has recently advised, that with regards to coastal claims, "the Attorney-General does not consider it is his role to oppose applications in the public interest". Instead, he intends to act as an interested party in each claim to ensure the statutory tests are met.
This means there is no guarantee that even fabricated claims will be officially opposed.
While initially, the public may have been comforted by the thought that since all of the claims overlap, they would fail the 'exclusive' use and occupation test and be thrown out, this prospect is becoming less likely. Claimants are being asked by the High Court to settle their boundary disputes 'according to tikanga', so that by the time their cases are heard, arguments over overlapping areas would be resolved.
This week's NZCPR Guest Commentator, Frank Newman, is a former councillor who set up the Landowner's Coalition five years ago to protect private property rights. The Landowners Coalition is an interested Party in the High Court claims. Frank reports his observations to date:
"How Maori resolve these competing claims will be significant to the outcome of the process. The question of 'exclusivity' is critical. Some say the mere fact that there are multiple claims demonstrates no one group has used an area exclusively. End of story. However, Justice Churchman appears to have a different view, raising the possibility that there may exist 'joint-exclusive' use of an area.
"It's therefore quite conceivable that in following the Judge's suggestion, claimants may present a united front at the hearings by claiming joint-exclusive use, arguing over 'divvying up the spoils' later.
"A layman could quite rightly take the meaning of 'exclusive' to be 'one but not more than one'. Claimants however may take a different view by arguing that 'tikanga' permits more than one tribe to use an area exclusively.
"The difficulty is there is no agreement on the meaning of exclusive or tikanga (Maori customary values and practices). Some argue that tikanga is unique to a tribe, who have their own values and practices. It is therefore quite possible that the meaning of tikanga will vary depending on the case being argued.
"Those engaged in the process therefore face the conundrum of arguing issues relating to exclusive use and tikanga without having a working definition and without being able to define its parameters. It will therefore be difficult to argue an area has not been used according to tikanga – when tikanga is whatever a claimant says it is."
As Frank mentions in his article, the claimants will have a considerable amount to gain, when they 'divvy up the spoils' of victory.
Customary marine title holders would acquire ownership of the minerals found in their area – apart from those that have been nationalised: petroleum, gold, silver, uranium and greenstone. They could benefit commercially from the extraction of sand, gravel, iron ore, or rare earths – by mining the area directly, or leasing out their mining rights. And if extraction businesses already operate in their area, they will receive the royalties that are presently paid to local authorities and the government, back-dated to when their claim was first lodged.
As customary title holders they would have to be consulted on all resource consent applications in their area, including changing or renewing existing consents and leases. This will produce a perpetual income stream of consultation fees and cultural impact report charges.
Anyone failing to gain permission from title holders could face a fine of up to $600,000, or up to two years in jail. The iwi would receive recompense for lost income, plus 90 percent of any fines imposed by the Environment Court. With those prospective gains, there is every reason to believe customary title holders will aggressively assert their rights and encourage local authorities to prosecute.
Title holders also have to be consulted on any changes to conservation activities in their area, including any applications for marine mammal watching permits.
They also have the right to develop planning documents in accordance with their tikanga and impose them on the Director General of Conservation, the Minister of Fisheries, Heritage New Zealand, and district and regional councils.
Prohibited areas may be specified by title holders to keep the public away. In fact, many claimants are calling for 'wahi tapu' across their entire claimed areas. If granted, 'wardens' can then be appointed to patrol the areas and fine 'trespassers' up to $5,000.
While the public still retain the right to visit a title holder's area not covered by a wahi tapu, locals who use the area for business purposes – such as surfing schools, fishing charters, and kayak hire – are likely to be charged for doing so, perhaps even driven out of business and replaced by those related to customary title holders.
This could end up being similar to the situation involving Tuwharetoa, who were given ownership of the bed of Lake Taupo in 1992. Having recently obtained the legal right to charge commercial users of the lake, long-established tourism operators are now claiming they are being priced out of their businesses. Hydro generators are also being forced to pay the iwi sums said to be worth several million dollars a year.
Tuwharetoa's tactics don't stop there – holidaymakers accused of trespassing are being forced off the foreshore even though they have every legal right to be there. Faced with threats and intimidation from the iwi, few members of the public are prepared to take a stand – most simply stay away.
When National introduced their Marine and Coastal Area Act in 2011, they reassured the public and Parliament that there would only be a few claims for remote areas of the coast.
But with the whole coastline under claim – many times over – the law is clearly not doing what Parliament intended. It should be replaced.
There is a precedent.
In 2003, New Zealand's coastline was similarly threatened. In that case the trigger was not a new law, but a finding by activist Judges of the Court of Appeal. Their decision that Maori customary title might exist in the coastal area, overturned Crown ownership of the foreshore and seabed.
In response to their judgment hundreds of opportunistic claims for the coast flooded in to the Maori Land Court from tribal groups all over the country. As a result, the Labour Government introduced the 2004 Foreshore and Seabed Act to reaffirm Crown ownership and extinguish the claims.
The current flood of opportunistic claims mirrors exactly what happened in 2003.
What New Zealand needs right now are politicians with a strong public heart to step up and repeal this dangerous law – to extinguish the claims and reaffirm Crown ownership of the coast on behalf of all New Zealanders.
Unless the law is changed, these cases will drag on for years, costing taxpayers hundreds of millions of dollars. The lost opportunity cost to New Zealand will be enormous, as coastal projects are shelved because the process of gaining approval from large numbers of claimants is just too onerous.
National's Marine and Coastal Area Act has become a disaster.
When laws fail, Parliament must step in.
The law needs to be changed now so Kiwis can be assured that the public foreshore and seabed will be preserved in perpetuity as the birthright and common heritage of all New Zealanders.
THIS WEEK'S POLL ASKS:
Do you agree it's necessary to repeal the Marine and Coastal Area Act?
*Poll comments are posted below.
*All NZCPR poll results can be seen in the Archive.

THIS WEEK'S POLL COMMENTS
| | |
| --- | --- |
| This will become a national disaster costing the taxpayer millions in legal costs as well as iwi consultants fees It has got to be stopped. | Phill |
| Ludicrous it's come to this. Identity politics reigns supreme and race trumps what we have assumed are the inherent rights of all New Zealanders. Meanwhile the separatist bureaucracy and allied legal fraternity grows by feasting on the largesse of the NZ taxpayer.. | Bernie |
| Most definitely. It is for the benefit of all New Zealanders,as is water etc. | David |
| Beaches should always be crown land and hence public space | David |
| Absolutely! | Colin |
| All of NZ coastline should be owned by the crown with reasonable access to it afforded to all New Zealanders. This must also include coastline such as in the Wairarapa that has been in the exclusive ownership of early pakeha settlers and their descendants to this day. This is in all likelihood a fairly common occurance around New Zealands coastline with large farms barring public access. We cannot point the finger at Maori without first looking at these pieces of coastline first. That would be hypocritical. The Crown on behalf of all New Zealanders is the correct owner not any one entity or individual. | Gary |
| It is absurd to claim that any group has had exclusive use of any foreshore area since 1840. | Andrew |
| Imagine surfers with guns | bruces |
| The Treaty of Waitangi means one law for all | bruce |
| Absolutely ! Our beaches must remain in Crown ownership for the access and enjoyment by all. It is time to put a stop to all race based claims and sense of entitlement. It is high time we all integrated and become ONE nation, for the betterment of all. | Frank |
| our coast should never have been opened up to claims in the first place. It was/is a gross betrayal of all non-Maori kiwis and tourists to our beautiful country. | Brenda |
| Absolutely. This racism/separatism must not be allowed to carry on. Where is the one people one country as is stated after the signing of the Treaty? | Bill |
| It is not working | Bev |
| If we in NZ want to have no separate law or special arrangements for different groups of people then we need to take heed of what is happening in Australia. Check Jones & Credlin's views on this matter. | garry |
| Taking over by stealth and public stupidity. When are one of our gutless political parties going to say "NO". Also money will be involved and the taxpayer has had enough. | Alan |
| Yes do it now. Oh, too late Apartheid is entrenched in law and Iwi are in control. why vote when politicians fail to look after the majority, It will end in tears. | Sam |
| The New Zealand coast is for all people to enjoy and use. | Louise |
| Maori have always said that sea is is a treasure. But only so that they can rape and pillage it for their their own use and greed. 90% of over fishing , Undersized crayfish, Paua, Kina Etc are committed by Maori. Kaumatua handing out customary permits willy nilly. II we left the New Zealand foreshore under the Maori ownership sea life would wiped out as we know it. | Wayne |
| This Act has been a disaster and, with the dominance of Maori in the Labour Government, it is clear that they will attempt to gain the control of the seabed and foreshore. | Kerry |
| The NZ public has been sold out by Gov.t to ethnic interests for the political gain it gives them | Nick |
| OMG yes yes yes !!!!'! | Chris |
| Weak politicians with ruthless, cunning applicants are the problem | Michael |
| Will these claims ever stop ? all NZ beaches belong to all NZ not to a few money grabbing folk that live off the Tax Payer, | Ross |
| Yes. Repeal and put an end to this nonsense. | John |
| It is a shocking mess and unbelievable that so-called public representatives in Parliament could support such a disgraceful piece of legislation. | Russell |
| I am feeling surrounded by seas that I cannot visit unless I pay to swim,fish or lay in the sand. There is no other country in this world that denies its citizens/people free access to any of their beaches | Laurent |
| I still remember John Key saying there'd only ever be a handful of claims! And Finlayson calling people clowns for their concerns about the legislation. Were they thick, or just highly manipulative? | Fiona |
| What happened to the Queens's Chain?! | Dirk |
| All coastal areas should be owned by the people and not by specific self interest groups. | Andrew |
| | |
| --- | --- |
| The marine and coastal areas should not be privately owned, it needs to be put back to crown land so everyone can enjoy the beaches etc. without being charged for it ,which will happen | Carolyn |
| Our beaches should be there for all New Zealanders, not just a few who benefit over and above everyone else. | Erin |
| Absolutely, the Maori party was a sad day for NZ. Hard to imagine National going along with it, but I guess that's what MMP has bought to NZ and that was the result. Probably Billions of dollars down the drain already to the Iwi and others. Stop it all now, also the Treaty gravy train needs derailing too! | Graeme |
| Here we have Tamati Coffey, Maori MP, on 'Sunday' TV1 with his domestic issues on show but what is he doing for the benefit of NZ – absolutely NOTHING while he carries on with his selfish, greedy whims. Shame on D. Parker for not being a proper Attorney-General, I knew he was a Labour traitor. Shame on Winston Peters for not dealing with the appalling Maori mumbo-jumbo that he campaigned on last election. A pox on your coalition, MACA and UNDRIP, another fatal mistake of John Key's manipulation. | Monica |
| The sooner the better. As sure as night follows day, if New Zealanders are ever denied free access to the foreshore and to any waters surrounding the country, I fear things could very easily escalate beyond the governments ability to stop it. | Ray |
| Absolutely! The Crown must re-assert it's right to the foreshore & seabed. | David |
| Without doubt. | Bob |
| The beaches are for everyone. Maori do not deserve to have any more rights to the beaches than anyone else. How stupid is any Government to impose such a divisive piece of legislation. I have to ask the question: Why has such legislation ever been introduced in the first place. Who does this stuff and why? I know the answers. It is the system of divide and conquer, then fragment society. A fragmented society is much easier to control. As I have said on many occasions, PC does not mean Political Correctness. It means Power and Control. Folks need to get that into their heads and stop responding to the Marxist taunts that foster division and even more so to recognize when politicians are engaging in promoting divisive legislative agendas and to never vote for any of them. They do not have our countries best interests at heart. | Dianna |
| The whole mealy mouth statements from Maori language translators whereby words can have any meaning that Maoris want to give them is a legal disgrace. We must do whatever is necessary to return our coastline control to the Crown. No-one owns the foreshore or waterways. | Chris. |
| Coastal land up to the high tide mark should belong to all NZers. | Rick |
| Helen Clark, then John Key and Bill English have a lot to answer for in allowing a non elected MP Chris Finlayson to facilitate, and hand over ownership of publicly-owned NZ assets to a group identified by their race in the fourth round of full and final treaty handouts.. | Rex |
| All the tax payers past and press-ant, have payed to wards all the infrastructure in this country the ports, bridges, roads etc etc, who in their right mind allows this to happen. | Arthur |
| Yes, but will this bunch of wankers do it???? | Athol |
| The enactment of specific laws by reason of race is Apartheid. We have fought against this in other nations so why not in ours? | Alain |
| Must be repealed. | Neil |
| When are we going to see a few politicians with the balls to stand up to the ridiculous claims that are creating an division in the citizens of this country.So much for one law for all | Barry |
| NZ coast areas should remain owned by everybody. | Jim |
| Most definitely, we have some whacky politicians that cannot see the resentment of continuing down this path. | John |
| Only the Crown should own our beaches! | Jay |
| Yes, because if it isn't Maori wont stop there they will just keep going to they have all of New Zealand and throw us out. Bloody stupid govts. | Fraser |
| Absolutely. It's a no brainer as 'we are one', so let's prove it by getting rid of the racist legislation. | Alan |
| The standover tactics by aggressive Male Maori on small quiet areas of Lake Taupo's foreshore is intimidating to put it mildly. | Paloma |
| The Act was stupid from the start. Thats when I ceased voting for National. | Max |
| Yes, repeal the Marine & Coastal Act as we are one nation, one people…with one coastline for all. | James |
| This whole process is a ridiculous waste of time and money. | Jan |
| theres a reluctance to adhere to parity for all peoples of nz not pander to one group who want everything there way . I have the same concerns as you | Anthony |
| Yes, get rid of it. | Luke |
| Should the bill remain then we will have two classes of permanent residents in NZ. How draconian that our elected reps. Think that we should be treated as infants without a say in the running of our country. How can the judiciary be so Dunn to accept such lies from the Maori submitters. | Allan |
| NZ appears to be sleepwalking to racial conflict and catastrophe! | Colin |
| It's a mess of National's making. They now have to fix it. If Bridges can't or won't then perhaps Judith Collins can. | John |
| this is racism | Tim |
| Absolutely | Arthur |
| yes and revert to total crown ownership for all kiwi and stop appeasing one small group of part maori. | James |
| Absolutely, how can anyone vote National when it has people like Finlayson that refuse to consider any real evidence to the contrary regarding this land grab by people who claim to be indigenous and have less than 50% native blood in their veins. | Sam |
| Chris Finlayson has don ordinary Kiwi's a great disservice. The fact that the National Party allowed it to happen reflects badly on its internal culture. | jd |
| To repeal the Act would be the ethical thing to do. But we are facing a different reality here. The entire so called justice system has been hijacked by ruthless lawyers who jumped on the band wagon to extract as much money from this affair as possible .And this corruption reaches into the highest levels of state. We are facing a situation which does not leave us with any chances to stand our ground. That has been taken away from us already. People who proclaim that ' we are one people ' are gravely mistaken and at should discard this notion. The TOW has been used and abused by a small clique of ruthless racists with the help of fawning politicians .This will end in disaster for our country and this is just one more step towards making us strangers in our own land.. Welcome to Apartheid!!!!!!!!! | Michael |
| It is too cumbersome and is harmful to all of NZ as a whole. | Brian |
| There is not enough public awareness about the implications of what is happening. | Megan |
| What a benevolent collection of races we are – We all give money to one race so that they may prepare a claim which will deprive the other races of free and unhindered access to areas which were previously considered to be public domain. The Marx Brothers and the Keystone Cops never had a storyline as farcical as this. Enough is enough – it is time to give up the march to apartheid and get back to one nation with all citizens equal under the law. How long are we to endure false claims that co-governance is one of the "principals" of the Treaty of Waitangi (I have yet to find any "Principals" detailed within the Treaty). Perhaps the Prime Minister can advise us on this matter given her depth of knowledge and clear understanding of the document she so elequently displayed at this years Treaty celebrations. Or perhaps it is Mr Shaw given he believes that the co-governance claim is based on fact and "colonialism" is a dirty word. Our Minister of Justice perhaps could spare some time from his "freedom of Speech" investigations to guide us and prepare some legislation on the foreshore and seabed management that is equitable for ALL races. Perhaps we should be putting our racial heritage into the background and start believing we are first and foremost NEW ZEALANDERS! | Michael |
| It has become a monumental farce | Laurel |
| This is what happens when Maori infiltrate a Political (Labour) Party and gain political influence.No doubt Labour value the Maori seats which bolster their majority. What is this costing our country ? | William |
| Back to complete Crown ownership then there is no argument; We the people own it. | Eric |
| There's no justice to allow "certain" groups of our NZ population to prosper from fees charged on property that belongs to everybody i.e The Crown. The Marine and Coastal Area Act should be ABOLISHED urgently. | Cornelis |
| Gross greed and a reluctance by Iwi to share our nation%u2019s resources | Nryan |
| Please let all New Zealanders have the same rights. Let%u2019s be one people. | Paul |
| It is vital for the peace of New Zealand, otherwise I foresee civil war eventually. | Tony |
| it belongs to ALL New Zealanders | William |
| We have more than enough racially divisive laws and rules, more simply pushes the country into greater bitterness, anger and division! | Hugh |
| racist | Donal |
| I find it hard to believe that this useless government is virtually giving ownership and control of the seabed and foreshore to maori. This stupid action will lead eventually to bloodshed. Ardern and co are slowly and surely destroying New Zealand | Mike |
| for sure, most definitely | gerard |
| Everybody in NZ should have free access regardless of race. | Don |
| it's long overdue to repeal ALL race-based legislation!! | Tony |
| Wait till the Pakiha have to pay to go onto the beaches hohoho | Andrew |
| ASAP | Pam |
| RACIST | Terry |
| No law based on race. | Bastianus |
| does one set of immigrants have the right to foreshore and seabed over another set of immigrants. No, it must not go ahead as I am sure it will ultimately create civil unrest. | Dennis |
| The alternative might be the solution, however. Let the extortionist extremist so-called Maori have total command of beaches and foreshore and see how long the population of New Zealand will put up with it. | Rob |
| Absolutely. Concerningly, in this Helen Clark had bigger nads than John Key ! We should go back to Labour's law! | Laurie |
| The beaches are for all and access must not be restricted to any individual group of national claimants or geographical locations. | John |
| This Act is very racist and never should have been enacted. It shows dumb government. | Laurie |
| Access to all New Zealanders is the best way. | John |
| Absolutely | Richard |
| Foreshore and Seabed law should be repealed. The foreshore and Seabed should be owned by the Crown(public) and not be in private hands. | David |
| This country is f*cked… 🙁 | Maddi |
| I knew this was going to happen. Finlayson was the attorney for iwi and admitted that he loved suing the government for iwi. To have made him Treaty Minister shows the contempt the national and labour governments have for 85 percent of the population. Want to stop this? Vote New Conservative Party | Jack |
| The previous National Led Govt duped the citizens of this country by allowing The Marine and Coastal Area Act to become law. This law is divisive and should have not been implemented. The earlier Seabed and Foreshore Act should have been left alone. | Wayne |
| It should never have been passed and was passed on the basis of information now shown to be incorrect. The will of parliament has been reversed. | Tony |
| Once again Maori are pursuing a way to advance elite power grab. | Graham |
| Why are the newspapers ignoring this nonsense? Why do they not leave Trump alone and tell the public what is going on in their own country? There must be some MPs who understand what is going on. Why do they remain silent? | Ian |
| This law definitely should be repealed and the National Government should step up, admit this was a ridiculous bit of legislation or else this country is doomed. | Janet |
| I live near the beach and would be more perturbed if as a New Zealander I was obliged to pay for myself and family to go to there especially when I pay large rates to the council. | Elizabeth |
| Definitely not.- no repeal. This proposal is dangerous to all New Zealanders as it would give a minority of the population control of part of our country. Are we one country, or are we divided? This issue if not removed will lead to a disastrous outcome. if not nipped in the bud. It would be a highly divisive move & split the country. | Brian |
| This current law is a complete disgrace and it's ramifications are all the cause of John Key lack of ability to see what would happen. We must continue the fight to have this stupid legislation over turned as it in the long run will benefit no one, and only cause monumental problems | John |
| The Marine and Coastal Area Act 2011 should never have been passed. We can thank the National Party, John Key, Chris Finlayson et al. I wonder what they gained from it? | Richard |
| When are we going to get a government that does what it says it is going to do, before the election, eg Mr Key, the maori seats will be removed when we get into government. | Hugh |
| Our coast should be open to all to enjoy . | Mary |
| Once again WHY is one section of our Population being privileged over everyone else. Did the Treaty of Waitangi not say 'We are now one People' | Geoff |
| The bias towards all things Maori by politicians lacking objectivity, make this a dangerous piece of legislation. | John |
| This is a huge waste of time and money, get rid of it asap. | Nell |
| Sooner the better | Keith |
| This blatant pandering to all things Maori has to stop and the Govt needs to grow a backbone! | Don |
| No body owns the Marine and Coastal areas especially the F@$*&@! maoris | Graham |
| New Zealanders are being scurrilously treated by our politicians when it comes to nearly all claims around hings Maori. Much seems to be scurrilous distortions of the truth, or fabrications, made for financial greed. | Alastair |
| beaches belong to all of nz | robert |
| Yes of course. It should never have been passed into law in the first place. | Peter |
| A very poorly thought through policy. | John |
| Who the heck is funding all these Lawyers to challenge these cases, oh the taxpayer, the never ending source of funds the lefties don't seem to understand is not infinite. | John |
| This whole business of Maori claiming bits and pieces of New Zealand is farcical. We are rapidly sinking into a very split country. We have to get back to one people, same laws for everybody. | Graeme |
| Are we not supposed to be one nation one people. Mr Smith and his side kick Wesson may have something to say if push came to shove. | Bob |
| Absolutely. This legislation is a disgrace. We can't blame Maori. If you keep giving a person $5-00 notes they are not going to say no are they? No the blame lies squarely with our politicians who are either so gutless they can't say no or they are getting a great pay off to agree with this corruption. While that little creep, Finlayson and Key carry most of the blame the whole National caucus had to agree to it so they are all to blame. Expecting that our present politicians may throw this legislation out is a forlorn hope. The COL is bending over backwards to give even more away to the tribes. Its getting very late in the day folks. If we don't get binding referendum as the law of the country in the next election it just might be game over. We must support New Conservatives who, if they can get more than 5% of the vote and are in a string enough position to hold the power to get a new government elected, will be in a position to force the predominant party to adopt binding referenda as part of their coalition agreement. If we can't do this, I suggest you start looking for another country where you can live without being forced to accept dictation from the natives. | Ronmac |
| It's way past time that all NZers be treated the same none of this exclusive minority groups getting treated with special rights because of a scrap of paper written in 1840 that means nothing except ceeding authority to Queen Victoria. It's all bullshit. | Bill |
| I felt quite sick reading what is being allowed to happen to the coastline. Future generations will not be allowed on beaches unless perhaps they have to pay iwi for the privilege. | Gillian |
| Beaches should belong to everyone and be accessible to everyone!!! | Drake |
| we have gutless politicians | nev kath |
| The P.M. said "we are one – That is Us" It is time for a politician with a spine to take a stand and the silent majority with her/him. | Doug |
| No one owns the beach or ocean, and Iwi would normally be the first to say this. | Rona |
| This land is our land. Our is all of us. | Deirdre |
| | |
| --- | --- |
| This must stop | Norm |
| no group people own the foreshore it is for everyone's use | John |
| The coast should always belong to all in NZ. | Gerhard |
| Stop APARTHEID in NZ NOW. | Geoff |
| It's a recipe for division – so dumb. | Mark |
| racist claims of ownership can only result in blood shed later | Bud |
| To reduce the more more tactics of Maori | Warren |
| The Marine and Coastal act Under National and Finlayson was a complete disaster and will cost taxpayers and all Kiwis millions and prevent people from access to many parts of New Zealand.There is no doubt that this coalition will ad to the Maori claims. What a sad state of affairs N Z has become. | Ken |
| It,s way out of time 4 those who can afford it to take Jacindas govt to the strongest court where ever that is her race based policies are NOT democratic,N.Z. people are being treated like APARTHAD people were in South Africa THEY protested against.N.Z. DESERVES a SWISS SYSTEM where CITIZENS INITIATED BINDING REERENDA,S are NORMAL,this govt.ONLY survives on OUR tax money but we are kept in SILENCE where they do things without asking us,IT,S TIME THIS WAS STOPPED.Come on you that can afford it as YOU maybe the next jacinda & her green collies put in danger & give your rights away then your children,grand children will be affected.STOP JACINDA. | Cindy |
| Definitely. Why is the MSM silent on this theft. | Tony |
| Yes, it just isn't necessary. Everyone should be able to access the beach freely. | Dan |
| Under the Treaty, it is for ALL NZers | George |
| Absolutely – repeal it! – it would not have happened if National had not felt it necessary to suck up to the Maori Party to gather Parliamentary support – totally dishonest in my opinion. However I am not holding my breath – the COL we have now are far worse when it comes to appeasing the Brown Parasites. Check out the latest posting from Hobson's Pledge and you will see just how ridiculous their claims are becoming. The more we give in to them, the more they will want! | Scott |
| | |
| --- | --- |
| Without doubt. The act is a travesty of justice and an insult to the vast majority of Kiwis' from whatever background or race. The cost will be enormous burden to the tax payer which would be better employed on other matters such as our health system to name but one and all for the sake of a minority of a selfish few who put themselves ahead of what is best for the country as a whole.. | Chris |
| You have to wonder about both the guts and the intellect our our elected leaders. | Peter |
| its for all, no butts, | owen |
| Yes definitely. Crown should own the beaches. | John |
| There are some remote parts of NZ I have visited that should be available for all NZ & not privately controlled. | Roydon |
| This Act is just another avenue for Maori to make more spurious claims on beaches with a view to closing them to the public. | Doug |
| Absolute racism at it's worst! | Graham |
| But make it permanent or Tribal warfare may be the result. Enshrine it in the Constitution that the foreshore and seabed belong to the people of New Zealand not some exclusive group. | David |
| We will soon reach the state of being 'land-locked' in our country if we are not Maori! | Terry |
| Absolutely. Dare i say it but the Clark led Government had it about right. John Key and the Nat's stuffed up . | Norm |
| the foreshore belongs to ALL NZers not maori | Graeme |
| It's a forlorn hope that we will ever get Parliamentarians who will stand up for this country and make the hard decisions necessary to make it a great place to live. Thank goodness we have no grandchildren in this country. | Tom |
| Something aint right here when unelected personally motivated individuals are able to change the course of this country! Put this question in a referendum to get New Zealand's answer. | Stuart |
| MACA is just another attempt to give a small, very racist, very radicle group calling themselves IWI to control, AKA exclude, all of New Zealand bar a select, racially exempt, from access to the coast. The whole issue is based on false interpretation of land ownership and ethnic rights. | Bruce C |
| ASAP , No person or group should have the right to manage our beaches they are there for all | Peter |
| Keep your greedy mitts of the seabed and foreshore bros these belong to every New Zealander. | Wayne |
| The Crown should own the foreshore on behalf of all New Zealanders. | Frank |
| Absolutely! National left a huge mess in this area -one that they still don't acknowledge. It needs the will to vest all of the seabed and foreshore back into crown ownership for all the people of the country. Hardly likely that labour or the Greens will agree as they see race as another fault line they can use. | Roger |
| Absolutely it should be repealed! The pity is that it should never have been introduced in the first place. Shame on the National led government at the time! | Ron |
| Of course – it's more reverse apartheid and racially discriminating – a tragedy – all of NZ belongs the every citizen equally | Hylton |
| It should never have been introduced. It is utterly ridiculous. | Jasper |
| The Act should never have been passed in the first instance. It was a sop to gain support of the Maori Party. The reinterpretation of "exclusive" is a nonsense. | Les |
| To avoid blood on the beaches! | Karen |
| Absolutely | Steve |
| Sooner the better too..!! | Anon |
| MACA should never have been enacted. National were warned of the consequences but belligerently went ahead anyway. | Graeme |
| Strange no mention of the Queens Chain affected areas? The whole thing is just another Maori way to make or receive ,money for nothing. | Keith |
| The final outcome of this Act, is positively scary for the future of this this country, and will ultimately result in massive racial division. What were they thinking ? | Kahn |
| It is causing a huge wrong to be imposed on 'the rest of us'. It should be repealed post haste, all the claims ditched forever and we should get on with all being treated the same as was the original meaning of that much now reinvented Treaty. The Foreshore and Seabed Act should be reinstated as it was absolutely right. | Helen |
| Strange no mention of the Queens Chain affected areas? The whole thing is just another Maori way to make or receive ,money for nothing. | K |
| our coast should never have been opened up to claims in the first place. It was/is a gross betrayal of all non-Maori kiwis and tourists to our beautiful country. | Brenda |
| It is essential that this act be repealed | David |
| It is appalling the way they are trying to get their paws all over it under the guise of being culturally significant | Tam |
| Maori do not own this land and never did. They stole it when they accidentally drifted here and continue to rape and destroy it everyday. | Des |
| It's open racial preferential law that will create more disharmony and prejudice as opposed to a remedy to correct the imbalance. | Stan |
| No one should have control over the foreshore and sea bed. This is Maori wanting control. Its time this shit was stop. The foreshore and sea and coastline under the control of one body and that is Government or the crown. No tribe of people should have control of the coastline or seabed. The Government had divided us as a people. The Government is pushing Maori ahead for the benefit of Maori only. What about all the people of New Zealand. Or Maori and Islanders the only people in New Zealand. Young people out of School running Parliament and the country are f***ing this country up big time. I have young Maori living around me who call me f*** white basted . They call me a lot of names and tell me to go. They all age between 18 and 30 years old. If the Governments don't watch out , there will come a civil war with in this country. Maori think they can not be touch and Governments have help this to happen. Time it was stopped. | Robert |
| Another disastrous law that needs to be scraped, the governments of the last 20 years & the currant one is the worst are hell bent on sending this country into a race war, the bull shit needs to stop & stop now | nigel |
| Stop the rorts and let people enjoy the beach! | Mark |
| REPEAL | Richard |
| The whole of the coast should be public. It would then be bad manners to insist on a right for others to use an obviously semi-private area. | Jack |
| It won't happen. Those in parliament with a backbone are exceedingly rare and our existing government has forgotten the old mantra – the pathway to hell is paved with good intentions. | Barbara |
| If my Children cannot go to the beach with out harassment then its time to leave NZ | Rex |
| Racism in NZL is coming from within iwi who constantly and in perpetuity claim their victim cards and are supported by leftist liberal government officials. Watch the opposing nationalists begin to mass. | David |
| | |
| --- | --- |
| We should all be New Zealanders & live as one people | Tony |
| Yes. Reaffirm the Crown as custodian. If civilised behaviour is to be maintained, no sale of land to tribes of any stripes. There is no justice in collective "ownership" regardless of what the commufascists of today tell us. | Don |
| On its present course, we are heading for conflict and distrust between races. | Lawrie |
| Too bloody angry to express my true feelings on this, given I live with Maori and spend most of my free time with them … | John |
| It should be for all NZers not just a few | Cherryl |
| Absolutely. That little shit Finlayson should be jailed for sedition and John Key with him. This has the potential to cause civil unrest, if not civil war | Peter |
| The abused treaty has been redefined to sup[port racism this process only serves to solidify it. Maori are not indigenous and hide the fact that they overpowered the previous peoples who arrived before Maori. The act is a farce. | Kirke |
| This current Government needs to go as they are so naive. | Peter |
| The sooner we stop all this nonsense, the better for all. The country is divided enough. | reg |
| I'm sick of this pandering, it's about time we had a party that represented the whole of NZ, not a small bunch of wingers. | Merryl |
| It is a disgraceful piece of legislation; it confers unearned privilege on those identifying as Maori, and further drives the wedge of ethnic separatism into the governance of this country. Both of the major political parties are culpable in this legislative mess. I'm definitely not a socialist, but there are certain situations in which the State ought to take control and ownership of natural assets, thus putting all sectarian claims beyond reach. The seabed and foreshore fall squarely into this category. | Graham |
| Emphatically – Yes | Graeme |
| Yes – 100% | Kate |
| Disgraceful | Graham |
| Not printable | Russ |
| I will never vote National again they sold the rest of us out with this act and no one will have the guts to repeal it. Time to leave this country. | Jenna |
| The beaches belong to every one , not just to a tribal few | Colin |
| Most definitely do! | Pam |
| Apparently the definition of NZ english words has become so flexible that is is possible to to bend their meaning to anything your position requires :- 'Exclusive occupation' leads to joint claims for exclusive occupation. Where are we going!! | Dick |
| To much been given to Maori | Jimmy |
| How can New Zealanders stop this absolute travesty of greed and corruption perpetuated by stupid, incompetent and PC driven politicians and bureaucrats who cannot see the irreparable damage and cost they are imposing on the Country and its tax paying citizens forever. Wake them up with consequences that will affect them personally. Enough of this bullshit, but how??? | Stewart |
| It is a complete farce that the coastline should potentially fall, wholesale, into the ownership of one group of people in NZ. Neither National nor Labour have the courage to stand up to this sham. | Scott |
| Key, Finlayson and co were either just plain stupid or they were duplicitous and treacherous – take your pick! | Alan |
| Coast for all nz | Robyn |
| Which bunch of cretins thinks it a good idea to give NZ's beaches and foreshore to a bunch of maori anarchists. Racist madness at it's worst… | John |
| remain open for all NZ ers | Jill |
| We all own the foreshore it's not for the government or anyone else to give it away or claim it I'm fed up with all this nonsense and climate change of course it is but that's natural nothing we can do to change it just follow the money | Peter |
| This rabid Maori land grab has to STOP. NZ shoreline and lakes are for ALL New Zealanders and should remain that way. | Robyn |
| Nobody owns the coastline, let alone Maori who have their greedy hands out again | Kevin |
| The future precedent that will eventuate in the end is that all ratepayers eventually will be charged an Iwi-levy to fund indigenous rights as determined by the UN and Government. The slow handover of NZ to Iwi tribes – effectively a step back in history and recinding all the cost time and effort inputted by Colonial Europeans to help develop NZ to its present modern times. | Jeff |
| No brainer really. | Tim |
| | |
| --- | --- |
| Repealing this dreadful law and going back to the old foreshore and seabed law is the only sensible way forward. I will never vote for National again because of what they did. Chris Finlayson duped the party. The whole thing is a disgrace. | Maureen |
| Absolutely the present law needs to be replaced. Would New Zealand First take a lead in this? Clayton Mitchell appears concerned about the issue. If not them, someone needs to step up and lead the country out of this mess. | Andrew |
| What a shambles this whole situation is. National needs to put it right. | David |
| Yes repeal the law, and yes, replace it with the old law, and yes, extinguish the claims. | Brian |
| These claims are a shocking example of mass opportunism. It is an indictment on the National government that they passed a law that allowed this mess to happen. | Larry |