September 27, 2015
Listening to Paul Henry interview Social Development Minister, Anne Tolley about the latest condemnatory report into Child, Youth and Family was very dissatisfying. There was no discussion about getting to the real core of the problem. Instead the now official appalling statistical outcomes for children in state care were aired, followed by a good dose of naming and blaming current hierarchy by Henry, followed by dogged promises of change from the Minister.
Here's my take on matters.
1/ There will always be children born into circumstances that warrant their removal by the state. But when people are paid to reproduce there will be more.
2/ In the past, many of these children were put up for adoption. In 1971 there were almost 4,000 adoptions. By 2012 there were only 195 domestic adoptions. Twice as many children were adopted from overseas nations. Furthermore, according to the Sunday Star Times, "Just 21 children were adopted to people outside the family in the 2011/12 year – the lowest number on record."[1]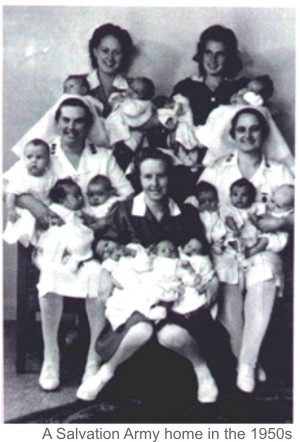 3/ Increasingly there are New Zealanders who want and cannot have children. That's abundantly clear from the burgeoning fertility treatment industry. There is unmet need. Why?
Granted, adoption wasn't always ideal but neither is constant upheaval from one foster placement to another or institutional care. Adoption appeared to produce a better result than the current philosophy of striving to keep the child with its birth mother or family at any cost. Because odds are, the child ends up in state care anyway, more damaged than he or she would have been if adopted out at birth.
Nevertheless, New Zealand (as represented by the child protection authority and its practises) is currently officially anti- adoption. The anti-adoption groundswell that built over the nineteen seventies and eighties grew out of an abhorrence of the past removal of babies from unmarried mothers. Today most feel repugnance for the practice.
But isn't wholesale shunning of adoption an over-reaction? There are many instances whereby newborns go directly into the care of CYF. The prospects for these children are bleak yet their rights seem trumped by the rights accorded to their birth parent and extended family. Babies aren't simply removed from mothers by dint of being 'illegitimate'. These babies are removed because their mothers are criminal; are incarcerated or live on the streets; have abused prior siblings and pose a serious threat to their newborn. The principle of redemption or second chances is all well and good when offered to the adult individual. But how many times should a child be exposed to known risks in order to satisfy liberal impulse?
Children's lives shouldn't be gambled with. And they needn't be if we once more considered adoption.
In the United States adoption is still viewed as a desirable option to either foster care or institutionalisation, so much so that subsidies are offered. This policy is backed by social science studies (which show the earlier the adoption, the better the chances of normal attachment development.)
I've personally known (as will readers no doubt) a number of people who were adopted out at birth, and have read or heard others stories. Most have relished the fact that their adoptive parents raised and loved them as their own, and they were provided with stability and security. Some have had emotional and behavioural problems coming to terms with the circumstances of their birth and being 'given up'. One friend had shunned approaches by his birth mother and was getting into trouble with the law as a teenager; another was getting into trouble with the law because the family he was adopted into had strong gang links! But they were the exceptions.
Compare the now known results of having been in state care by age 21:
Almost 90 per cent were on a benefit;
More than 25 per cent were on a benefit with a child;
Almost 80 per cent did not have NCEA Level 2;
More than 30 per cent had a youth justice referral by the age of 18;
Almost 20 per cent had had a custodial sentence;
Almost 40 per cent had a community sentence;
Overall, six out of every 10 children in care are Maori.[2]
It doesn't matter how CYF is structured or how foster carers are reimbursed or how professionalised social workers are. What matters is reducing the incentives for people to produce children haphazardly and without thought to their future, but, if they do, acting swiftly to get those children into nurturing and stable homes.
This is not a recommendation of a return to state scrutiny and removal of ex-nuptial children. It is a suggestion that to genuinely serve the interests of children born into circumstances that pose a predictable and serious threat to their present and future health and well-being, a re-embracement of adoption must occur.
[1] http://www.stuff.co.nz/the-press/news/8284007/Adoptions-dwindle-to-all-time-low
[2] http://www.nzherald.co.nz/nz/news/article.cfm?c_id=1&objectid=11518171