December 5, 2016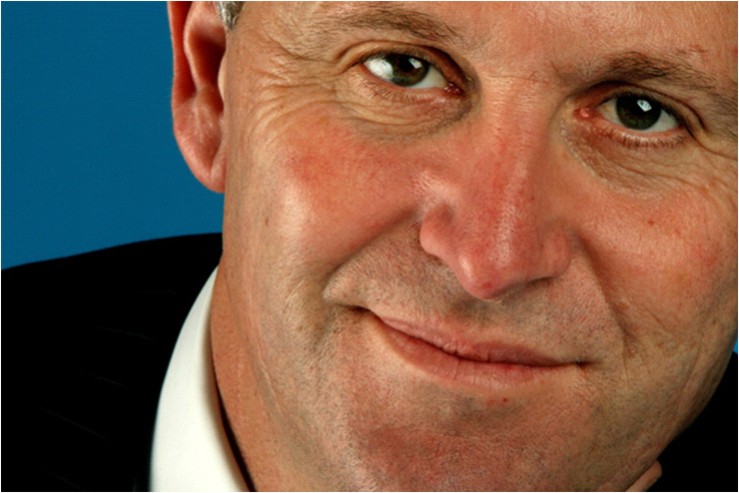 The Prime Minister's surprise announcement that he will resign on Monday has dominated the news this week.
John Key said he's been thinking about this issue all year but firmed up his decision during a recent visit to New York.
Essentially, he'd realised that he didn't want to do a full fourth term as Prime Minister and didn't want to seek re-election on a false promise of doing so: "I just didn't want my legacy to be a guy that looked down the barrel of the camera and said 'I'm with you' and six months later left. I've come too far to mislead the public. I'm just not going to do that."
Having had the enormous privilege of leading New Zealand, he wanted to leave the job happy – not unhappy. By making the decision to go now, he's said to be the only Prime Minister to have left office since WW II without losing an election or being pushed out by his own team.
He's undoubtedly leaving at the top of his game. The National Party is close to 50 percent in the polls, the country is facing back to back surpluses, Kiwis are returning home in significant numbers, and New Zealand is well regarded on the world stage.
But being Prime Minister is a 'brutal' job, and the relentless 100-hour plus working weeks have taken their toll.
This week we are featuring Prime Minister John Key as our NZCPR 'Guest Commentator', with the full text of his resignation announcement:
"Just a few days ago I marked the anniversary of my eighth year as Prime Minister and my tenth as leader of the National Party. Such an occasion seems a fitting time to not only take stock of the past 10 years, but to look forward.
"Throughout these years I have given everything I could to this job that I cherish, and this country that I love.  All of this has come at quite some sacrifice for the people who are dearest to me – my family. For my wife Bronagh, there have been many nights and weekends spent alone, many occasions that were important to her that I simply could not attend.
"My daughter Stephie and my son Max have transitioned from teenagers to young adults while coping with an extraordinary level of intrusion and pressure because of their father's job. I thank them for their tolerance.  Bronagh and I are immensely proud of them.
"My family has also had remarkable opportunities and experiences as we have met people and visited places from one end of our country to the other. We have celebrated alongside fellow Kiwis in their happiest times, and wept with them in their saddest.
"Simply put, it has, for me, been the most remarkable, satisfying and exciting time of my life. But despite the amazing career I have had in politics, I have never seen myself as a career politician.  I have certainly never wanted my success in politics to be measured by how long I spent in Parliament…"
John Key had long been concerned about when might be the right time to leave politics. He'd watched as Helen Clark struggled to cling onto power in 2008, and he saw how the public turned against her – he did not want the same thing to happen to him. During the 2014 election, the dirty politics campaign and hostile media led him to discuss with Bronagh whether their hearts were still in it: "losing feels like failure and I don't kinda like failure".
In fact, there had always been an assumption that this self-made millionaire would call it quits on his own terms – at a time of his own choosing. Now that the time has arrived, the burning question for National is just how much of their popular support is due to the Prime Minister, and how much can be attributed to the Party itself.
There is no doubt, that John Key's 'common touch' has made him one of New Zealand's most popular Prime Ministers. It sets him apart from other politicians. He genuinely likes people – and people like him. Even though he rubs shoulders with the world's most powerful leaders, he has no airs and graces. With John Key, "what you see is what you get" – an ordinary bloke, who doesn't take himself too seriously.
The media say there's often a public 'frenzy' surrounding him when he's out and about. Herald reporter Claire Trevett has noted that the barriers that usually exist between people in power and the public are simply not there – he has a natural informality and touches almost everyone he meets: "a casual thing aimed at reinforcing the connection". And nor is it one-sided: "During a visit to the Christchurch races any number of people launched at him for a kiss. At Gallipoli one young bloke high in the stands at Chunuk Bair yelled out for a hug and then leaped down to get it. The Turkish media were astonished and slightly envious, saying their own leader never did such things."
The failure of the opposition – and political commentators – to fully appreciate John Key's 'likeability' factor has been a blind spot. Part of his appeal comes from his back-story – a state-house boy made good, a Kiwi who earned his fortune overseas before returning home to New Zealand with his family to carve out an extraordinary political career.
This not only resonated with National's traditional support base, but with middle New Zealand, who instinctively trusted this down to earth Prime Minister, who clearly understood what it was like to struggle. It's also why Labour's repeated attempts to smear him as a "rich prick" have always failed so badly – as John Key once explained, "New Zealanders are kind-hearted people, and if you make money under your own steam they actually respect that".
His upbringing was tough. His father died when he was seven and his mother, a Jewish refugee from Hitler's occupied Austria, worked as a night porter and a cleaner to support John and his two sisters. They lived in a caravan park for a while, before moving into their State house.
Ruth Key is said to have given her kids a fierce work ethic and a belief in the power of education. She required everyone to bring a conversation topic to the dinner table. That's where John, at age eight, began refining his political views by debating with his Labour-voting mother. By the age of nine, he told the family he had two goals in life – to make a million dollars, and become Prime Minister, in that order.
John attended Christchurch's Burnside High School and is said to have excelled in debating and economics. He gained a Bachelor of Commerce degree in accounting from Christchurch University, and later attended management training at Harvard University.
He met his future wife Bronagh, who also has a BCom, when they were teenagers at Burnside High, and on their first date told her of his ambition to become New Zealand's Prime Minister. They married in 1984.
He first entered the work force as an auditor, but moved into currency trading with the US investment bank Merrill Lynch, working his way up to become the head of currency operations in London. He was on track to becoming a global CEO, when he walked away in 2001 to return to Auckland to build a home and start a political career. It was time to progress his second childhood ambition of becoming Prime Minister.
To win the safe National seat of Helensville, John Key is said to have knocked on 10,000 doors, to introduce himself as the new candidate. He enlisted the help of his two children, paying them 1c for every leaflet they delivered!
He won the election and entered Parliament in 2002. In 2004, he was appointed National's finance spokesman, and in 2006 he succeeded Don Brash as leader. In 2008 he replaced Helen Clark to become New Zealand's 38th Prime Minister – the fastest promotion from new MP to prime minister in this country's history.
Despite of the global financial crisis, John Key's election was like a breath of fresh air. As the world became more pessimistic, John Key was optimistic and reassuring: "Generally speaking, I'm a happy, upbeat, definitely a glass-half-full kind of guy. And I think that's actually helped the national psyche a bit."
To steer the country through the crisis, and take the public with him, he moved National into the centre ground to ensure that those most at risk were protected from the worst effects of the recession: "you can measure a society by how it looks after it's most vulnerable".
Like Helen Clark, John Key kept his finger on the pulse of public opinion through polling. He understood the mood of the nation, and through his unprecedented popularity – along with a softly, softly approach to policy that was more pragmatic and outcome focussed than ideologically based – he was able to usher in comprehensive reforms without undue public unrest. These included the partial privatisation of state-owned assets, an overhaul of the welfare system, an increase in GST, and the introduction of zero budgets to get the books back into surplus. His ultimate goal was to grow the economy, raise living standards, and create jobs and opportunities, to enable New Zealand families to get ahead – and Kiwis living abroad to come back home.
Many of his policies were forward thinking and designed to enable those living in the more isolated parts of the country to benefit from economic growth: the major investment in New Zealand's roading network to boost regional business prospects, the roll-out of ultra-fast broadband to bring schools and rural communities into the information age, and the ushering in of new tourism opportunities through the New Zealand Cycle Trail project. In addition, the changes he has now signalled for education have a real potential to comprehensively transform schooling in the future.
John Key provided strong and stable leadership through some of the country's worst disasters – the Canterbury earthquakes, the Pike River Mine tragedy, and now the Kaikoura earthquake.
He has also kept a close eye on ministerial performance – trying to guard against complacency and arrogance, and not being afraid to replace anyone who underperforms.
Of course, there have been many critics, especially those on the right who believe he should not only have been more ruthless in cutting the social programmes that Labour had introduced and that National had condemned at the time – such as interest free student loans and Working for Families – but that he should have given greater priority to the fundamental reform of crucial laws like the Resource Management Act.
He also has blind spots that have created great unease – especially his abandonment of National's commitment to equal rights and the Rule of Law, in favour of reaching out to the Maori Party and making concessions to progress the self-serving agenda of iwi leaders.
John Key says he has no immediate plans for the future, but will stay on in Parliament long enough to avoid a by-election for his seat. His resignation takes effect on Monday when his chosen successor Bill English will replace him as Leader and Prime Minister – with Steven Joyce as the Minister of Finance.
The resignation of the Prime Minister has undoubtedly changed the political landscape (more on that next week) but like him or not, one thing is clear, John Key loves New Zealand and has served the country to the best of his ability. As he says, he has given the job of being Prime Minister his best shot – and has nothing left in the tank.
We thank John Key and his family for their service to New Zealand and wish them well in the future.
THIS WEEK'S POLL ASKS:
How do you think John Key's resignation has affected National's chances of winning the 2017 election – reduced their chances, made no difference, increased their chances?


*Poll comments are posted below.
*All NZCPR poll results can be seen in the Archive.

THIS WEEK'S POLL COMMENTS

| | |
| --- | --- |
| No comment. | Alan |
| Not By Much as I believe Bill English is well ahead of Little. | Dennis |
| A pity. | Barry |
| Key was very popular, of that there is no doubt so on the surface you would have to say National's chances are diminished. However, with Key's apparent determination to give everything away to Iwi and the public begining to wake up to this (thanks in no small part to Hobson's Pledge) that National could well lose the next election unless they are prepared to align themselves with NZ First. There may now be more chance of that with Key out of the way. It will be interesting to see which way Bill English goes. | Ronmac |
| Labour greens have being trying to get rid of him for for 8 years. They will be rubbing their hands with glee and believe they have a real shot at the title. God help us…. | Dene |
| If National can tidy up some of the uneasy issues this article talks of, then it could even increase their chances, One law for all, water free to all NZers. | Anita |
| Like Hilary Clinton of USA, Bill English thinks it is his turn to rule and like her, will lose twice; he will at the least have to contend with Winston Peters in a leadership role which the spineless John Key did not want to face. Only Judith Collins realises that National has lost touch with its base and will have to deal with Winston Peters. I wish her well to take charge after the fallout of the election. Paula Bennett is a joke. I will not thank Key for leaving the apartheid mess behind him and he is only interested in his career – watch the IMF next. | Monica |
| | |
| --- | --- |
| About time I am sick of being in a New Zealand run for the wealthy by the wealthy. Maybe English and his new cabinet will consider the poorest of New Zealanders for a change going into the election next year, but I wont hold my breath!! | Peter |
| Definitely. Fortunately for National, many of the other aspects (employment, economy, etc) are in good shape, and that is in no small part because of Bill English's judicial management. So, hopefully they will do OK. | Laurie |
| Bring on Winston. | Craig |
| When he changed his mind about the iwi gravy train after the first election, I changed mine about voting for National. | Murray |
| Mr. nice guy. Steady ship, achieved stuff all of importance – immigration was a biggy he didn't want to stop with disastrous consequences for the housing markets. Wasted money that could've been used usefully, on a flag referendum. Bill needs to drain the swamp, get rid of a few of the idiots (nick smith) and bring in some new blood from the back benches. Stop wasting our dollars on useless list MPs and start talking to Winston Peters. | Carolyn |
| Reduced? Maybe. It just depends how Bill English handles his new job. Almost everyone I speak to on the subject is very, very uncomfortable with John's advancement of the "self serving Maori elite" at the expense of the sovereignty of other New Zealanders, creating fabricated Maori privilege. Actually people are more angry than uncomfortable. Perhaps Bill English will be more willing to work more with Winston and less with Marama Fox and whatshisname. | Dianna |
| I feel it will make no difference provided Bill English gets the support he needs and certain changes are made. These would include abolishing the Waitangi Tribunal, the Maori seats, unelected iwi representatives on councils etc, deleting all reference to race, colour or creed in our laws and statutes, along the lines suggested by the Hobson's Pledge group and dump the Maori Party in exchange for a better working relationship with NZ First, to name a few In the absence of these, National may still win, but with a reduced majority. NZ First would likely pick up most of the dissenting votes as well as becoming the main Opposition party should Labour and the Greens continue to self-destruct. My hope is that wise heads will prevail, lessons will be learned and we continue the steady progress that has been made over the past eight years. | Scott |
| | |
| --- | --- |
| The country is in a very safe pair of hands and Paula has her feet on the ground. | Jeff |
| What we need to see is what policies the new administration come up with. .If they fill it up with Maori gifts them their chances are Zero. However should they go ahead with a one Nation one people and one law for all they could be very likely to win. | John |
| John Key has stepped down, but he is leaving with the National Party on a strong base. | Ursula |
| This depends on the party's approach to the policy re the Maori elite continued push to gain control over natural recourses and ultimate shared governance. | Bryan |
| Bill English is boring, unprincipled and dishonest. His sidekick paula Benefit has the nerve to say she is "for the people" – Yeah, right. She's just another greedy beast feeding at the publicly funded trough, and has forgotten that she too once had to rely on the social welfare system for support – the very same one that she has been doing her best to destroy now that she no longer needs it, as she is on the mega-benefit, i.e. an MP. | Andy |
| Early last week I picked Bill English to lead National to a fourth term. I'm still expecting to be proven right on the second part of that prediction. | Kerry |
| Key is a hard act to follow. Luckily there's still no real alternative on the left. | Dave |
| By resigning now, I think that this will reduce the number of National MPs, giving more to the smaller parties, including that of the "Jack in a Box" party leader. This will show what MMP really means, Mish Mash Parliaments. | Geoff |
| John Key loss will probably mean a loss of support for them because his charisma and his down to earth approach to life to ordinary kiwis. I hope I am wrong but I can't see any other person in the national party being as good as him. | Colin |
| I frustrated by the policies & practices of all the current parties but I feel I'm stuck to keep the left wing out of controlling NZs destiny, but others may not be so determined! | Cyril |
| I do not think it will be a matter of JK not there but whether Bill is appreciated by the masses. He may have to step aside for Paula. | John |
| John Key has steered N.Z. through some difficult times. He deserves our admiration and thanks for his efforts and personal sacrifices. I wish him and his family all the best for his future. | Christa |
| A change will only come when the National Party consider the welfare of all New Zealanders, without favour, including that of ethnicity. | Ross |
| The National party is bigger than one man. Key has been a good leader but there will be more good leaders. | Lachlan |
| I believe that there is this possibility. The extent will depend upon the degree of cohesion retained within the Labour Party plus the degree of sanity retained by the Green Party and the objectivity of the nation's press. English is a good choice of successor plus Joyce as Minister of Finance.. The problem here is the level to which those with Hager's disease can exploit English's earlier electoral failure. | Peter |
| My party vote will go to NZ First. Our National MP is a waste of space so I'm unsure at this stage as to who to vote for as my electoral seat representative. If NZ First put up a plausible candidate I'll probably vote for him/her. | Martin |
| Even though John Key endorsed & in some cases, added to, every-thing Helen Clark put in place, & entrenched apartheid into governance of this country, he had the personality & almost fan club, that gave him an edge over other political leaders. I have ticked 'no difference' however, as I feel the new leader will probably be more conducive in negotiating with the likes of Winston, who could still be 'king-maker'.. | A.G.R. |
| I think your commentary is pretty biased. It hasn't mentioned his high-handed ignoring of public opinion in things like, eg the 'anti-smacking law' and the housing crisis that is a direct result of his own blinkered running of NZ as if it was his own private corporation. | Colin |
| Party rejuvenation required. | Peter |
| If it's business as usual, ie, no change in their racial favouritism, a lot of their support (at party level) will go elsewhere. | Alan |
| The country is in good shape and should stay the same regardless. Little might be a nice guy but could you imagine him representing the country Brrrrrrrr, it doesn't bear thinking about. | Clark |
| Glad to see Key off, sad to see Shearer off. Bottom line: Key was/is a liar – told small ones & big ones = NOT a quality of a good leader. | Grace |
| Key's resignation will reduce Nationals chances . Key was the face — or should we say — the facade– of political and economic stability. But a growing number of NZ citizens are getting aware of the fact that we are walking on thin ice. We all hear the news of how our economy is solid but the hard facts are that we are sitting on a huge pile of debt and we are— thanks to Key and his cronies–facing the ugly reality of Apartheid and the destruction of our democracy .I think he is – like the proverbial rat– leaving the sinking ship in order not to have to face the consequences of his actions directly while he is in office and reap the handsome benefits earned by preparing the way for the tribal elite to take over NZ. | Michael |
| National has no-one to equal John Key. Sadly Labour also has no-one with outstanding leadership qualities either. | Sue |
| I admire John Key for doing what he has. Also happy with Bill and Paula but it will be more difficult to win the next election. | Jim |
| He was the face of the National Party. | Rob |
| | |
| --- | --- |
| Too slow to take up the affordable housing issue and will affect the national party. Are likely to have to accommodate WP. | Nigel |
| Brand Key was worth many votes. | William |
| The really tough political questions lie ahead. | Peter |
| A good steady hand at the helm……..unlike those crazy greens………… | John |
| If National have a smooth change over, no public laundry and add new faces with common sense in the cabinet hopefully all should be well. My hope is that Bill English has livened up somewhat now he is back in the public eye. | Elizabeth |
| Provided Bill can step up as a leader and avoid alienating voters his financial stewardship should persist and see the Nats through. | Richard |
| John had a good team and although he has heaps of charisma, National may experience a small dip, but I'm confident that they will maintain public support. | Alan |
| John Key was a brilliant Prime Minister. Bill English will be too, in a different way. | Doug |
| Why on earth would anybody in their right mind would want to change the government, NZ has never been so well off as it is now under National, with or without John Key, I hate to think what will happen if the no hopper anti everything Labour and the dopey Greens win the election next year. | Athol |
| We wait to see if the Nats re-kindle their commitment to equal rights & democracy or continue to dish out race based authority & preference to unelected, unaccountable tribal radicals. | Fiona |
| He was a good PM but was starting to move to the left and it was a good time for him to leave. | Bernard |
| His personal popularity will cost National and open the way to divisive scrapping. But his determination to keep National in power by pandering/capitulating to Maori will remain largely unrecognised until too late. | Trevor |
| THE PARTY NEEDS TO LISTEN CAREFULLY TO ORDINARY NZERS. GET OUT AND ABOUT. Wellington is in a bubble to many yes ministers. | Wendy |
| It may well invigorate the party and preempt the public's ever increasing third term desire to see a change of leadership. | Hugh |
| There is no other John Key as yet in the National Party. | Frank |
| Who is there to contest. | Edward |
| So many National party voters have switched to NZ First because of Mr Key's mass immigration which has caused so many problems and pain for New Zealanders. | Lorna |
| At this stage probably reduced National's chances due entirely to Mr Key personal popularity. However a week is a long time in Politics, and Mr. English has some months ahead to confirm his position and that of the National Party. Legacies are a two edged sword, and popularity soon dissipated by time. The next election might see quite a few reversals of policies that Mr Key aspired too. Time will tell. | Brian |
| The National Government is a united force of pragmatic realists who will successfllly contest against a fragmented group of left wing ideologists. | Catherine |
| Steady hands on the wheel will do the trick. | JOHN |
| Badly! I abstained at the last election as John has Key failed to make any significant decisions. Cabinet is weak. National should pension-off McCully, Brownlee, Smith, and Joyce ~ fresh blood is needed urgently. I would have chosen Judith Collins as leader. We need a fixed term for the career of MPS. 12 years is long enough for a small population country. Now we have Boring Bill……………OH DEAR!. | David |
| No-one has the charisma that John Key has and that alone will account for something. I think that Bill English will do a good job as PM but he lacks the personality that John Key has. | Kevin |
| His charisma, intellect and down to earth approach won National many votes. | Terry |
| Apart from the unknown factor of NZ First there is little opposition for National at the moment. | Graeme |
| There's no doubt he is a charismatic man and very likeable. | Paddy |
| …with any luck. | Graham |
| I hope that Bill English will distance himself and his party away from being to close to the Maori party and take a firmer line with the Maori Elite. | Ken |
| One swallow does not make a summer. | Tom |
| | |
| --- | --- |
| Promises to be the smoothest transition of political leadership imaginable. | Charles |
| Very sorry to hear of John's leaving BUT hopefully it will make no difference. | Margaret |
| Probably made not much difference, if Bill English carries on in the same way. What would make a difference for me though is abolishing the Maori seats, which Key did not do. If that happens, I will vote National, otherwise I may not. | Sheila |
| A smart decision by Key he can see the backlash against the elite establishment coming next year and poor Ol Bill will cop the blame. | Don |
| With Bill English & his smug smile & Paula Bennet & her shit doing anything decent I don't think ANYTHING will change. | Cindy |
| Little as prime minister you must be kidding. | John |
| Time will tell, of course, and I expect the government is still pretty popular and should remain so for a while, but John Key's departure will probably reduce it's popularity. It is perhaps introducing a different matter but I believe the government could retain or even improve its popularity by examining how much the present MMP electoral system distorts democracy by allowing "the tail to wag the dog" and taking remedial steps (we still await the opportunity to have a public vote on whether to retain MMP). The other move, which would absolutely ensure the government's popularity, especially if it can retain its friendly relation with the Maori Party, is to remove all racial privilege such as the positioning of unelected Maori, with voting rights, on local government. Total replacement of the Resource Management Act, not mere tinkering, would be the icing on the cake. | Rob |
| I believe the people of New Zealand in the main were happy with John Key's performance. He has left at a time which gives the National party sufficient time to mandate their policies before the next election. I think it is obvious to most that continual pandering to maoris will lose more votes than the loss of a popular Prime Minister. | Dennis |
| John Keys resignation I don't think will make a difference to regaining the Treasury Bench but his and Bill Englishs cuddling up to Iwi will. | Albie |
| NZ First are likely to cut a swathe through National's party vote. and possibly win a few seats. Coalescing will requires omething better than the Maori Party particularly if Labour pick up Maori Seats. | Tom |
| There may be a marginal drop in the National Party's popularity, but given how Mr Key and the party have turned this country around and with the strong "back up" team it seems likely that National will record another win next year. | Ian |
| Bill English doesn't have the charisma – he needs to be the brains behind the scene. | Anne |
| He has only gone so he doesn't end up as a brown noser to the maori but left it to who ever takes over like Nick Smith and Finlinson and other lovers of iwi crap. | Richard |
| NZ has been very fortunate to have John K as PM through numerous very difficult times. Live long and prosper. | Noel |
| John Key was a populist mp very angry that Obama (his friend) lost to Trump, a close friend to Helen Clark and her 'one world' ambitions via United Nations. Stayed with the Queen in UK yet desperately attempted to remove 'her' and our flag while imposing his own! Couldn't accept this nations resounding smacking referendum. Loved having his photo taken and published. Has given away much of our sovereignty to remain 'front row.' I believe many were starting to see through his (and others) 'one world governance' goals as the very active left want more and more – for very little. Giving away for no reward (effort) reduces it's value and worth to zero. The natural consequence is 'they' want more of the same – for nothing vis-a-vis the angry defeated of America. Trump's victory has gone right against John Key's goals including political correctness and climate change. Climate change will naturally be with us for ever. | Stuart |
| Team Key no more but I think they'll get there. Bill English has worked with Winston before so the Key vs Peters is gone. | kevin |
| Although nobody can take his place, and no doubt National will get in with a smaller majority, they are still the way to go | Pat |
| National still has an experienced Team capable of running the Country. Labour under Little and his team lack experience, also Little is not popular within his own Party and in the public arena. | James |
| John Key's term of Office as Prime Minister, must have, and would have been a much admired Position by Many Countries around the World, as his natural easiness and general charm together with his overall ability to actually do the required job, makes him a very hard act to follow, if ever. Thank you John for what you have given us over the years, during which time, you have had so many things thrown at you, and you have dealt with them with so much style. | Roy |
| Far too left wing. | Alan |
| Dithered about my answer between 1 and 2 but hope country's strong performance currently will out way any negativity to leadership change. | Margaret |
| All National Party politicians are traitors to NZ- none of them can be trusted. Believe Key resigned before he lost the election. He has been a real traitor to this country, handing everything to greedy Iwi. Hope this will be the downfall of the National party. | Kay |
| He will be hard act to follow. | Jackie |
| Key has retired with dignity and a clean slate, plus cash in the kitty. There is a solid foundation for his successor to sustain those achievements and status. Can't we just get on with the job, as before, with a new man at the helm? Nobody's indispensable. Nothing needs to change much…. But…. Perhaps a new P M could bonfire that bloody Treaty, though? That would be a splendid beginning. We will not have real stability in NZ until someone disposes of it. | Mabel |
| Bill English doesn't have the same people skills as John Key has. | Gaire |
| John Key was a very likeable guy but I don't think he achieved much and we have actually gone backwards because of special treatment based on race. | Helen |
| The Pied Piper has reached the edge of the cliff!! | Hone |
| He has left at the right time to ensure the continuance of political stability in Government. | Harvey |
| If Bill English ditches the pro-maori approach, and can work with NZ First, whether National is overall winner or in coalition with Winston, then we will be on to a winner and maori preferences will be eroded, hopefully very quickly. | Alan |
| John Key is a born leader. I am sad to see him go but appreciate that in the high pressure job, he has earned his wish to look at other opportunities. His going may adversely affect National's chances for next year but I hope not and he has certainly done his best to set up a cohesive group to continue the good work. | Chris |
| Bill English while being exceedingly capable as Finance Minister does not have charisma and general voter appeal. Labour not much better off in this regard. | Graham |
| National will stay strong, if the alternative is Andrew Little. | Ian |
| JK has left NZ in good heart. He got the fundamentals right, the steady-as-you-go with a stable team of Ministers. A good guy, the sort of leader that should rule the world. | Ced |
| Hopefully Bill English will sort out the Maroi Party & more people will vote for him. | Geoff |
| JK has achieved a lot but has a lot of electoral promises not done or likely to be started with the replacement PM. | Ian |
| The major strength of the Key administration has been steady economic management. This enabled NZ to survive the world economic crises and by managing debt levels producing the prospect of surpluses over the next few years. This gives the new administration room to develop a systematic development programme while still attending to the social needs of the general public. | Bryan |
| Winston is the wild card. | John |
| I hope so anyway. | Rochelle |
| Reduced a little but still with excellent chances of winning. | Richard |
| | |
| --- | --- |
| I think he is even the greater for resigning now. National should be able to win even without him if they deserve too. I do not and have never been in favour of MMP – it is not democratic with list people involved. So between a leftleaning press and Winston – who knows. | MAURICE |
| Likely National/NZ 1st will defeat Labour/Greens but close call. | Clive |
| See what happens. | John |
| I think John's timing was spot on. Get the new team settled and performing in the 10 months to the election. Well done. | Dick |
| If the same thinking carries on there will be no change. | Lance |
| Hopefully the electorate still understand the difference between left and right! | Willy |
| It was too good to last! | Terry |
| Loss of charisma. | Ray |
| NZ FIRST will have an advantage, Key or no Key | RICHard |
| He is a hard act to follow and it will be decades before we see his like again. Competent as he may be Bill English needs to lighten up to retain Nationals position in the polls although, with their current lead and the quality of the opposition a well trained Labrador could lead National to victory. | Mike |
| Who was the opposition again? | Robbie |
| The big plus is that the line-up from the opposition is so weak only the feeble minded would vote for them. | John |
| Mindless voters focus on personalities more than on policies. | Geoff |
| Unfortunately there have been quite a few people liking him less so I think it could help National's fourth term. | Chris |
| Much will depend on the way National seizes the opportunity for refreshment – some new ideas/policies required? | GW |
| More left wing than Muldoon and allowed part Maori privilege to get completely out of control and headed NZ to racial unrest in the very near future. | Greg |
| As long as national carry on with good policies for NZ we should keep them there. | Nevkath |
| I am sorry he did not take heed of many of your observations on what best to do………like reforming totally the RMA! | Joe |
| I don't think it will make too much difference as there will be another major financial collapse next year, a change of government won't make things any better. | Les |
| Should make no difference at all. | David |
| Would rather had Judith Collins she stated her changes. | Bruce |
| Many people have left voting for Key's National government because of their policies regarding maori separatism. Many would return if the Maori Party was given the heave-ho and we returned to treating all New Zealanders as having equal rights. | Lorraine |
| John Key was a masterful politician, glib of tongue, cultivating a mask of blokes charm. But what legacy did he leave. Increasing social disorder, Economically, NZ's debt in 2008 was $10 billion, in 2014 it was $60 b now it is almost $90b. A grand legacy or a disaster? | Anthony |
| Thank you to ALL the Key family for a job sincerely done. | Kelvin |
| They have had their time. There needs to be a new out look for this country. The two old parties have played the same old game for to long. Getting our labour force in to work is what needed. 80% of New Zealand works are a labour force. Not high tec people. If these people don't get work our prisons will always be full. | Robert |
| ….a traitor" of all past ,present and future generations of New Zealanders…the "iwi"elite gravy train rolls on and on'…the greatest robbery of the 20 th and 21 st centuries…. | ChrisH |
| Disagree strongly with NZCPR assessment of Key's legacy – he achieved virtually nothing and his penchant for race based policies was wrong and racially divisive!! | ROB |
| Don Brash got it right! "In his 8 years as PM he did not address one single major issue critically affecting New Zealand." Yours truly says: "Key was a false prophet and together with other false prophets has created a false economy." The economy is one of consumption and services that has produced false growth. Real functional economies are built on consumption and production. China has dissolved our markets, diminished our industries and targeted our companies, thus virtually destroying the country's ability to manufacture basic household goods. Any developed nation requires manufacturing production in addition to primary production. The future following a global downturn or a domestic downturn will see huge recessive economic implications. The downturn will be in the form of the housing bubble bursting, the necessary reduction in overseas students, plus a reduction in the flood of unnecessary immigrants due to essential policies introduced by next years, new, incoming government. A non-National Government who will be forced to clean up the mess. Look to Kaikoura for the outcomes. At this time of year there are 1400 tourist per day coming to the attractions. Following the earthquake the region is down to about 2 tourists per day. In other words it crashed overnight. A consumption and services based economy has no solid, industrial foundation or resilience. The NZ economy will go into recession with any external or internal downturn. . Perhaps the most alarming observation is that the Electorate has simply refused to look! | Frederick |
| As a previous long-time National supporter, I'm throwing my efforts behind NZ First as they better represent my own aspirations particularly in regard to the elimination of Key's race-based policies of part-Maori elitism, separatism & divisiveness. | Tony |
| Bill English isn't a suitable prime minister. Winston P will be the next one! | Michael |
| Very good commentary that I wholeheartedly agree with. I feel NZ will be poorer for Key leaving but also agree with Ronald Reagan who said, "Politicians and babies nappies are the same, they should be changed regularly for the same reason." There are far too many career politicians in NZ. | Rayward |
| I don't believe that the National party will be as strong following the next election, and I also believe that John's departure would not have changed that. John is not stupid, and his priority in life has always been himself. I will bet he knows what he is going to do next, and I predict that it will have something to do with Obama. I don't think it is a coincidence that he and Obama are leaving the top jobs at roughly the same time. Think about it? | Neil |
| John Key's departure is a huge loss to National, but he's seen to have done the right thing for the right reasons and that will be respected. Bill English's performance as PM will be different, which is a completely separate political matter for National. Overall, John Key will both missed and long appreciated by the people of this country. | Jim |
| He has made NZ more of a world power and not let the Left rule apart from letting too much power in via the Maori . | Jim |
| He did for himself what he wanted to do (become very wealthy and also prime minister of New-Zealand and travelled the world for free) But left our country and its people in a mess | Theodorus |
| Peters or Little it is. | Ian |
| Too early to tell but he will be missed by the party. Bill English will have big boots to fill. | Tim |
| They do nothing for the aged.,they all selfish. | Frank |
| Hopefully won't make any difference because it would appear he is leaving the country in a good position on the world stage., but of course time will tell. I was hoping that we would have a new prime minister that would tackle the diminishing democracy of this country and treat all New Zealanders equally and not create an elite race receiving far greater benefits than the general populous. Let's hope that will by some miracle happens. | Audrey |
| He struck me as the southern hemisphere's Tony Blair. I could never bring myself to vote for him!. | Tony |
| | |
| --- | --- |
| John Key's loss is National's loss, but with luck, Labour will continue to do poorly and his leaving won't matter too much! | Ray |
| The party will miss John Key but if Bill English plays his cards right and sorts out their Maori policy by reiterating one law for all and the abolition of the Maori seats, voters will come back to the party and help their re-election chances. | John |
| I liked John Key and think National will not do so well without him. | Bev |
| He has his faults but overall has been a good PM for NZ. | Andrew |
| National will go down in the polls as a result of his loss and Labour will pick up. He had a common touch that attracted Labour voters. | Thomas |