May 24, 2022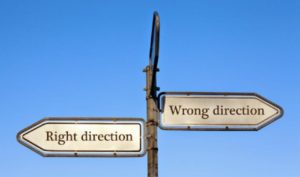 On Saturday, Australians voted for change.
While some claim the electorate had become tired of a three-term government and others believe there was a pro-climate change aspect to the vote, what was evident was a growing disenchantment with 'establishment' parties and a shift towards alternatives.
The same patterns of disenchantment is evident here. There is no doubt that an "anyone but Jacinda" groundswell has emerged and is gaining momentum. The question is can the Ardern Labour Government reverse the sentiment for change before the next election? With eighteen months to go, they have time on their side, but the two major announcements they made last week reinforce doubts about their competence to rescue their sinking ship.
Inflation reached a thirty-year high of 6.9 percent in March. That was due in a large part to two years of unprecedented borrowing and spending by Labour. Nevertheless, they have decided to fuel the fire with a record $10 billion of new spending announced in Budget 2022.
Of that, some $3 billion was earmarked for their climate change Emissions Reduction Plan, around $6 billion was new spending allocations built into Budget 2022, and an additional $1 billion cost-of-living crisis package was tacked on at the last minute to counter the traction being gained by opposition parties.
Furthermore, in response to claims by the opposition that he has "an addiction to spending", the Finance Minister Grant Robertson has changed the way debt is reported by the Government – so it doesn't look so bad!
Let's examine some of the detail, starting with Labour's whitewashing of debt.
The traditional measure of debt used by successive governments is "Net Core Crown Debt". This is the sum of the debt owed by Government Ministries and Departments, and the Reserve Bank, minus their financial assets. It does not include the assets or liabilities of Crown Entities, any 'advances' made by the Government, nor the significant assets of the Super Fund.
Budget forecasts show Net Core Crown Debt in 2022 stands at $133.6 billion – the highest it has ever been – peaking at $173.3 billion in 2024. As a percentage of all economic activity, the 2022 debt is 36.9 percent of GDP – rising to 41.2 percent of GDP in 2024.
The new debt measure Minister Robertson has introduced, essentially halves the old debt measure. Called "Net Debt", this new measure takes the old measure of Net Core Crown Debt of $133.6 billion, adds in the $14 billion of Crown Entity debt (including Housing NZ's $7b in loans and the NZ Transport Agency's $4b) then subtracts assets including the Super Fund's $60 billion and $26 billion in government advances (including the $10b owed in student loans and the Reserve Bank's $10b lending programme).
As a result of these changes, the debt balloon is 'magically' reduced from $133.6 billion (36.9 percent of GDP) to a far more 'respectable' $61.2 billion (16.9 percent of GDP)" – $72.4 billion in debt erased in an instant!
Magically, Labour can now have us believe they haven't created a massive debt burden for the country – as the Prime Minister was quick to demonstrate in her Budget speech, when she said, "Debt sits at 16.9 percent and is forecast to reach 15 percent in 2026. We've had a bigger economic knock from the pandemic but managed with a similar debt impact to the GFC."
To understand her reference to the Global Financial Crisis, we looked back and found that in 2011 during the GFC, Net Core Crown Debt rose to 19.5 percent of GDP. In comparison, this year's Net Core Crown Debt of 36.9 percent is almost double the debt impact of the GFC.
It seems that comparing the new Net Debt measure for Budget 2022 of 16.9 percent with the old Net Core Crown Debt measure of 19.5 percent in 2011, has enabled the PM to magically claim her Government has generated "a similar debt impact to the GFC".
It will be interesting to see whether the media fact-check the PM as readily as they do others – or whether they will turn a blind eye to her claim that Labour's financial management is better than National's during the GFC.
The first of last week's major announcements was the Emissions Reduction Plan – a $2.9 billion grab-bag of initiatives that will have no effect on the global temperature, but will fuel inflation, undermine our economic resilience, and lead to a reduction in living standards.
The plan included a 'cash for clunkers' deal to subsidise low-income families into eco-friendly cars, the construction of 100 kilometres of new cycleways, and a commitment to embed the Treaty partnership and matauranga Maori into the climate response – although quite how embedding the Treaty partnership is going to save the planet from climate Armageddon is not clear.
The Prime Minister explained, "no challenge is more present today and in the future than that of climate change… This $2.9 billion investment is the most comprehensive plan New Zealand has ever had on the issue of climate change. And it's because we cannot responsibly postpone a transition we need to start making today."
But here's the reality, that Labour and the Greens – and the media – do not talk about. The world's three major emitters – China, India, and Russia – have stated they intend to continue building coal-fired power stations and increasing emissions until 2060 and 2070.
Since New Zealand's contribution to greenhouse gas emissions is infinitesimal on a global scale, our sacrifice, forty years ahead of any action from them, makes no rational sense at all – if reducing global emissions is, in fact, the objective.
If that's not the objective, and climate change is being used by Labour and the Greens as a front to advance their socialist agenda, then, with almost no opposition pointing out that it's impossible to maintain prosperity, when climate alarmism is penalising wealth creators and undermining economic growth, they are getting a free ride.
Furthermore, our Prime Minister's obsession with being seen to be leading the world in climate action, means we are suffering far harsher restrictions than our trading partners.
What makes all of this so much worse, is that the United Nations Intergovernmental Panel on Climate Change – the body the Government relies on for advice – has already explained that if a country has an Emissions Trading Scheme in place, no other policy interventions are necessary to meet emissions targets: "If a cap and trade system has a sufficiently stringent cap to affect emission‐related decisions, then other policies have no further impact on reducing emissions".
New Zealand does have a fully functioning ETS in place, which means Jacinda Ardern's $2.9 billion policy package, that's equivalent to $1,500 of spending for each Kiwi household, is needless – yet more wasteful 'look-good' spending that has become the hallmark of the Ardern administration.
When it comes to the Budget, this week's NZCPR Guest Commentator, journalist Richard Harman – the founder of the political news website Politik – described it as 'defensive' and designed 'to cut off National's initiatives before they got any real political oxygen':
"In his speech in the Budget debate, National Leader Christopher Luxon repeatedly talked about a 'cost of living crisis' induced by the current inflationary forces. Their answer is to raise the tax thresholds, which would see someone on the median wage ($56,160 a year) get an extra $800 in the hand.
"Finance Minister Grant Robertson, instead, is proposing a 'temporary' rebate of $27 a week for those earning less than $70,000. It will apply for only three months which Robertson says will means each payout will be $350. It is estimated to cost $814 million, and the Government is paying for it out of $3.2 billion of leftover funds in the Covid Response and Recovery Fund.
"The current excise duty and road user charges cuts are to be extended for two months, and half-price public transport extended for another two months and made permanent for Community Services Card holders from September.
"In essence, all this was Robertson's response to Luxon's 'cost of living crisis'."
If Labour's $1 billion cost-of-living package felt like a last-minute add-on, that's because it was.
Official advice warning against the scheme, was given to the Government on May 4 – just two weeks before the Budget: "The Treasury has advised that strong aggregate demand, combined with constrained supply and a tight labour market, will result in inflation staying above target in the near term. In this context, an increase in the level of fiscal support would further exacerbate inflation."
There were also grave concerns over the rushed timeframe: "Given the narrow scope of the commissioning and the speed at which advice was produced, the advice does not include consideration of the full range of options for addressing the issue of increased costs of living for many New Zealanders. Owing to the very compressed timeframes… there is a risk that significant issues with the resulting proposal have not been identified."
In response to the package, the Reserve Bank has signalled its intention to tighten monetary policy, which will impact on interest rates and affect economic activity and house prices – which are forecast to fall throughout 2022 and 2023.
Another Budget initiative was Labour's new law to prevent supermarkets from blocking competitors accessing land for new stores – a cynical move designed to ensure concerns over rising food prices are directed at supermarkets. However, it's important to remember that a key driver of food price inflation is the Government's zero-carbon policies – namely the almost 20-cents a litre carbon tax on petrol, which increases costs throughout the whole economy, especially on the production and supply of food.
A key feature of the Budget was $11 billion in health funding, which the Finance Minister proudly claimed was the largest ever increase in health spending – as if the spending itself was the triumph rather than the benefits it is meant to deliver.
This spending has become necessary because of Labour's decision to restructure the health system to introduce Maori co-governance. Part of the funding will be used to clear the debts of the District Health Boards which are scheduled to be abolished on 1 July. The Government says this will give health a 'fresh start'. But with the so-called 'fresh start' creating two classes of patient – Maori and everyone else – that too is fanciful spin.
With anecdotal evidence showing the health system is ill prepared for this radical change, the reality is that no responsible government would cause such disruption during a pandemic – only one driven by radicals. In this case, the fifteen MPs of Labour's Maori Caucus are putting their desire for tribal control of health ahead of the needs of all other New Zealanders.
These MPs have also been successful in directing over $1 billion of the budget into race-based Maori initiatives. While Maori Development Minister Willie Jackson claims it was the highest Maori budget "in the history of Government", the Maori Party predictably say it is not enough!
In the aftermath of the Budget, a consensus is emerging that Labour is devoid of ideas to address the problems facing New Zealand. Instead of dealing with the cost-of-living crisis by simply adjusting tax thresholds for inflation – to put more money into the pockets of Kiwis who earned it and prevent them being forced into higher tax brackets – Labour opted to turn us into a nation of beneficiaries.
Once their new scheme is underway, over 80 percent of New Zealanders will receive some form of support – either the Winter Energy Payment or the cost-of-living payment.
In the lead up to the Budget, it became clear that Labour needed a circuit breaker to arrest its decline in the polls and regain control of the political narrative. But if a $350 payment to turn the country into a nation of beneficiaries is the best they can come up with to deal with a cost-of-living crisis then one has to conclude that the Labour Government is the problem.
Please note: To register for our free weekly newsletter please click HERE.
THIS WEEK'S POLL ASKS:
*Does Budget 2022 take New Zealand in the right direction or the wrong direction?
*Poll comments are posted below.
*All NZCPR poll results can be seen in the Archive.

THIS WEEK'S POLL COMMENTS
| | |
| --- | --- |
| You won't get any reaction from the average man in the street i.e the greater voting public until what is happening to the productive part of our society happens too and severely effects them also, each and every one as they seem to be still oblivious . These windfalls the Govt is dishing out is to parts of the community that can't manage either their money or manage on their money so they go on oblivious as the govt pastes even more thick wall paper over the increasing holes in their fiscal irresponsibility. We're on an endless cycle now until we are reduced to a huge society of none working ( ie non productive ) highly restricted doped up & supposedly compliant society which in time creates huge unrest and social dilemmas in the gap between those that aspire to improve their lives and financial well-being and those that have no inclination to or can't see how too so they also give up and self medicate in various forms , drugs, booze, gambling, over consumption etc ( that old chestnut) and on the cycle goes , how foolish and irresponsible is that & by our own Govt no less when we should be encouraging a prosperous society for all not a social welfare state . | Garry |
| hell in a hand basket | jim |
| This govt are just a disgusting group of no hopes, whose sole intent is to ruin this country and they are doing a good job.I earnestly hope it's not irrecoverable. | Peter |
| Their addiction to borrow and spend must be stopped. | James |
| This is another part of plan to control everything we do a very dangerous path with not any mandate from the voters | leo |
| How can this budget delivered by Grant Robertson which is promoting a more divisive NZ be heading in the right direction | Gwenda |
| More rubbish from Liebour's shambolic lack of Financial knowledge, none of them have ever run or operated a major business leaving them deficient in skills of finances for NZ. | Bruza |
| Labour Party is still buying Welfare Slaves, effectively they are modern day ;SLAVERS' | gEORGE |
| Hopeless Bunch-as always. On a scale of 1-10 their capabilities for running the country are minus 10, in my opinion. | Rosemary |
| wrong direction for NZ Right direction for co-governance, the Great Reset, One World Govt, Agenda 2030 | Carole |
| This govt is now dead in the water | Alan |
| We must stop the trend and holt the looney lurch to the left, but a return to the right will not solve anything. Nor will giving the racist tribalistics equal any say in running the country solve nothing, except more racist rorts. | Kevan |
| This government is hell bound to ensue the country become a third world nation. No democracy and reliant on the state. | Wendy |
| You can not make any positive momentum against inflation by throw cash at every problem with out any measurable, meaningful, required outcomes prescribed to that cash. No one wants to be reliant on the state for their standard of living as this is not a government job. | Tony |
| totally reckless and irresponsible ,racial bias in many of the allocations of funding | Brian |
| God help us! | Margaret |
| I would like to nominate Grant Robertson for the "Chef of the Year" award for his ability to halve the national dept by cooking the books. | Geoff. |
| People need to be taught to stand on their own feet – government handouts to all but the most vulnerable is a mistake and will never lift people out of financial dependancy. | Roy |
| Totally incompetent and ideologically driven government with no idea of reality. What you would expect from a bunch of student politicians. | Bernie |
| you cant fix an economy thats broke because of throwing money around by throwing more money around | john |
| Not one dollar for roading!!! | Anita |
| | |
| --- | --- |
| Giving money to Maori is like throwing money in the air. Who are the beneficiaries and therefore how can there be any accountability? | Gail |
| Haha, not hard to figure out what this pack of conniving commies are up to. Since they've been in its all downhill.Snap election please. | Peter |
| Those that are providing the wealth our fish and chip wrapper is so keen to spend on senseless wasteful projects can see no real incentives to remain. The fact that tribal groups like Tainui pay no tax is downright criminal and there is no end to it. whilst Samoa has brought in a similar scheme to encourage building of tourist resorts it is only for 10 years. I am part Maori but find the BS around a treaty that has outlived its prepose and it being twisted by Arden and the basis of the more you repeat something the more likely it will become accepted. Playing the long game, no in New Zealands interest | Alan |
| Its a Farce and truely unbelievable anyone can see Labour politicians have never been in business or had earn a living they only understand a hand out, and think that will win them the next election – don't think so – and as for the emissions nonsense are we trying to save the world? | Jane |
| Plonkers | Kenn |
| Sorry folks, but now Australia has joined the Socialist slippery slope to U.N,s Great Reset / N.W.O, by electing another extreme Left Wing Prime Minister, there is no Western nation left to save us. { Boris is a phoney Conservative }. So elected Communism, here we come. This budget is the first indicator that this government is determined to make everybody State dependant. As for giving Maori 50% governance including health; well of course that will end up making us all, even more dependant on government hand-outs, as the Maori Elite have become so used to, so consider it normal, & expected. | A.G.R |
| The climate change is over blown and a total waste of tax payers money and should have been spent on education and health and housing. The budget is of no use in controlling inflation and now that the reserve bank has increase the ocr rate inflation will gallop ahead and this useless bloody lot including the Maori caucas .will not be able to control so bring it on. | ken |
| Time for another parliament protest. | Steve |
| definitely | russell |
| No brainer | Gail |
| The budget does everything in the wrong direction. Debt is money owing. How on earth can the Super fund balance pay off the country's debt and all the other debts amounting to billions? Robertson's dishonest borrowing to waste money on their nationalization of every activity and demand by Maoris is probably illegal in accounting terms by expressing false total amounts borrowed. Surely the Government's ignoring of its own Treasury advice against borrowing and dishing out cash should cause them to think twice about the foolishness of their action in worsening inflation. As children we were taught that borrowing small or large sums of money is not advisable. A saving habit is to be encouraged. Purchases should be made after saving for them. Robertson is not competent to run a family budget let along a business or country. He is a dishonest idiot. When Treasury and Bank officers express doubts about the handling of the Budget than I think the general population of NZ needs to sit up and take notice and make sure that the general population is aware of the blunders this Labour Government is making. | CHRIS |
| I feel this inept government are nothing more than an elected bunch thieves. Their uncontrolled inflationary spending is stealing the savings of anyone who has worked hard and kept some of their money in the bank | Alastair |
| But it's designed to make Labour look good in the run-up to the election | Terry |
| Who controls the money controls the narrative, who controls the narrative controls the power, all we can do is wait and see. | Sven |
| absolute wrong it is only going to divide this once great all country into a grovelly wreck all because of javindas commo plans | eric |
| Lots of money we don't have being spent on things for which no good case has been made, that most of us don't want and that are likely to damage the social fabric of New Zealand. Future generations will be left to pay for those things as they suffer in the damaged nation brought about. | John |
| Creating major problems with inflation being fueled by continued Government spending | Lou |
| They are shafting us. | Sheena |
| Really no direction at all !! However desperately need a change of Government. | David |
| Because it is No Direction – Rudderless and Lost. Where the f**k are we?" | Colin |
| Labour need to go NOW ! | judith |
| Wrong direction again. | Kim |
| Too much spent on political purposes, e.g., on "climate change", and rejig of health sector which won't fix waiting lists and staffing levels. And the amount we're borrowing from overseas keeps on rising. The $350 income support is a drop in the bucket, which won't alleviate poverty. | Laurence |
| Current government policy and spending is totally wrong. | NEIL |
| It's appalling and targets the small working person .. one country,one vote,one law,one national system for all NZ ers | Mike |
| WRONG, wasting money on racist new health system and climate nonsense. I agree with Cactus Kate: "I do not care what National and ACT stand for or do. ABL – Anyone But Labour. And at this juncture this is all we have to hope for. New Zealand cannot afford another term of this bullshit." | Chris |
| Throwing more money around will only create more inflation, devalue the dollar and cause more dependence on Govt. That's not good for NZ | Hilary |
| labour are the most divisive destructive pack of clowns this country has even seen. How's your gun policy working out cindy? 7 shootings in one night. They should stand down and hang their heads in shame | Rick |
| The Climate Emergency narrative is a crock – there is no such emergency! Professor Ian Plimer (and 2000 of his peers) back this up in Plimer's latest studies – look him up – he knows what he's talking about. Australia and New Zealand are Carbon sinks I.e. both sequester more CO2 than each produce! So, look for another agenda- and it's not to save the planet. | John |
| This bunch of imbeciles must be stopped. He pua pua is being pushed through every part of our lives surreptitiously while the bigger parts(3waters, Health) get headlines. We are fast going down the gurgler!! | Elizabeth |
| Completely the wrong direction like it has been since this unqualified bunch of idiot's took power | Flip |
| wheels are almost off of the run away train due to fall of the tracks | Russell |
| Liebour is bribing the sheople with their own money. Seems like monkeypox affects the brain and a huge number of Kiwis have a dose | Philip |
| it's a lower income vote catcher with a handout to all. It squanders billions on a health reform when focussing on more health professionals was what was needed. It is pandering to the Maori demands for co-governance which creates further huge cost demands and achieves a potential civil war. If the recent protest movement over mandates is any measure this move to co-governance will bring about a division amongst the population that Russia has demonstrated can be catastrophic.. | terrence |
| Two (many) wrongs never make a right! | Henk |
| Government spending far too high creating more inflation. Spending on restructuring health when we need new hospital buildings and well paid doctors and nurses. | Dorothy |
| This extreme socialist administration is determined to turn all New Zealanders into beneficiaries. Its racist spending on health and almost deranged policies on global warming/climate change are undermining democracy and damaging the prospects for the few entrepreneurial souls we have at the moment. | Gavin |
| I am so upset words will not suffice | tony |
| High government spending always equals low GDP equals poverty equals lower living standards equals more crime, more sickness. All governments waste money. the bigger they are, the more they waste. | bruce |
| What a idiotic policy this Government has, borrow,spend &watch inflation hit 10% this year. | peter |
| I dispair that by the time this govt is thrown out the damage to our economy and ordinary hard working kiwis, regardless of race, will be irrepairable. 🙂 | stewrat |
| THEY HAVENT A CLUE | Sheryl |
| It's time to throw away the weggie board, and get someone in who actually understands and has a focus on us – you know kiwis! This ideological bullocks has got to stop. Cash for clunkers: who dreamed this up? I keep pinching myself to awaken from this lunacy. We are all slaves in our own country | Jason |
| Never in the field of financial mismanagement has so much being owed by so many to so few. | Dennis |
| Some right but some wrong. Need encouragement to businesses and investors. | Martin |
| The entire Labour party don't have a brain between them. | Russell |
| Totally! | mike |
| A nation of bludgers | Andrew |
| There is no incentive in this budget to get the businesses swept aside from the covid disaster to get back on their feet. I cannot believe the amount they are putting to Maori health. | Rod |
| This Labour Government Budget is going to end a total waste of funds in regard to so called Climate change which is just a creation of make believe (bullshit), hence the budget money will achieve nothing. | Don |
| time for Change!!! | David |
| Not surprised – they're useless | Graham |
| Labour have no idea how to manage tax payers money to benefit all New Zealanders not just the chosen ones | Sidwell |
| Totally wrong but what is expected from an extreme leftist Government which hopefully is on it's way out when people finally wake up to Jacinda and her cohorts. | Alan |
| Everything Labour has done has taken us into the wrong direction, why would this be any different.? | Heather |
| | |
| --- | --- |
| Wrong, Wrong direction and would suggest it is deliberate. This unbelievably destructive Govt, are nothing but radicals out for their own gain of money and power. We are now a racially divided and financially impoverished country that is becoming more toxic by the day thanks to Labour. National won't have guts to reverse these changes with Luxon in charge. New Zealand is doomed. | Sam |
| Who did the government borrow money from? Who now owns New Zealand? | Linda |
| No matter what bunch of Politician's are in power it seems to me that after all these years of living in this country that not one Government since WW2 has delivered a top class efficient and effective means of ensuring that all the counties citizens are offered a somewhat different quality of life that could have been much better than the mess we find ourselves in today's times. I can't help thinking that our Politian's have given too much credence to their pet ideologies without thinking through the consequences of their idiotic law making. It's like being fish in a trawl net about to be landed on the deck. However we ordinary New Zealanders have to accept the probable blame for our current opportunity losses of what amounts at times, to just plain dumb Government inaction or overreaction to situations that needed just good common sense law making. We as a people have been just too passive and too trusting in the idiots that we have put into positions of unbridled power over us. We needed a citizens binding referendum system about 70 years ago to help steer the country to a far better outcome than the shambles we have today. The outcome may have our cost of living way down below what it is now in that it is mainly been too much government interference in our lives that has been the main cause of why our cost of living today is artificially way above what it should be. Unfortunately, it appears that our current lot of aspiring Politician's are no better and I sincerely believe that no matter who finds themselves on the government benches in next election they will be no better than all those who have gone before. In the end they all become cloistered in their own make believe importance when after all we the public put them there to do what is best for all it's citizens and the country as a whole without the huffing and puffing as to how important they are in looking after us as though we are infants in the wilderness needing there superior ideological intellectual nonsense that has in the past destroyed what should have been a much better way of life for ALL of us in todays modern world. We should never trust them. We must always take notice of what they do and don't do. We need urgently a system of a type of a citizens binding referendum. We need a party that will have this as their most important mandate and we all need to give them our party vote. Here's hoping??? | Garry |
| Wrong | Wendy |
| The present Labour government is getting us deeper and deeper into the mire. | Rob |
| They have no idea the damage they are serving to this country. She will go down as the worst Prime Minister we've ever had. | Bob |
| No surprises there. Everything this Labour Govt. does is taking us in the wrong direction! | Brenda |
| A total disgrace as well! For a starter, $350 over 3 months is chicken feed, and what happens after 3 months? Back were you were before! Blowing billions on climate change is simply pandering to Green voters. But will achieve no economic benefit to the country. As your article also mentions, NZ's output is minute compared to major countries, and are they taking huge actions? No, or not yet anyway! So why not put that money into productive purposes in our country? | Hugh |
| This Labour Govt does not have the peoples well being in mind with this budget.. They are control freaks who just everyone dependant on the Govt. and in poverty. | John |
| Totally! Just a whole lot of wasteful spending. | Janine |
| How can anyone with an ounce of common sense imagine borrowing will reduce inflation??? Oh that's right, this Government has no common sense. | Gary |
| a socialist communist marxist govt will always be going the wrong direction | wayne |
| Labour has absolutely no idea how to manage an economy when it takes the indebtedness of the country from 19.5% of GDP to 36.9% of GDP and then claims it is doing better than the National Government that saw us through the GFC. The wasteful spending of nearly $3b on climate change that ignores the fact that we don't need to spend this money when we have an ETS and it won't make an IOTA of difference to global warming due to the inaction by China, India and USA is another example of their ineptitude | Kerry |
| Everything this stupid government does takes us in the wrong direction. The long delay before the next election will only take this once great country further down the slippery slopes to a sad end. | Tom |
| they are all economically ignorant. | merryl |
| Child poverty especially – a smart oppositional political party would pick up this crusade with some viable and action ready policy, and they will romp home in the polls. | Pammie |
| At 86 I feel my generation has had the best of New Zealand. I fear for my Children and Grandchildren and all the other New Zealanders who live at this time. | William |
| Labour is brazen; Socialist tossers, led by the Marxist tooth fairy. The worst government in living memory | Frank |
| God help us. | Mark |
| Wasting money on woke policies and racist policy should be stopped, get rid of this useless lot of rabble. | Clive |
| Manipulating the debt calculation process is deceptive and misleading and outright criminal. Where is our media yet again. | Leeanne |
| Too much overspending instead of cautionary restraint. The present budget will precipitate inflation. | Virginia |
| Total wrong Direction | Barry |
| Another example of trying to control kiwis lives | Paul |
| All they can do is SPEND!! | Malc |
| too much bandaid response, climate emergency response too strict esp given NZ's impact on the global situation is so minimal, and too much Maori-focused policy | paddi |
| They are selling us out | Karen |
| This government is the most fiscally irresponsible government we have ever had and incredibly the number of unnecessary bureaucrats has been increased exponentially. This country is well on it's way to bankruptcy and it all could happen as quickly as it did in Venezuela! | Robin |
| Creating more people reliant on welfare is not the right way to move NZ out of its present mess. The budget is pitiful and assumes that the entire nation has lost its sense of direction. | Paloma |
| More debt, more wasteful spending, higher benefits….and higher taxes, just not income tax. A socialist nirvana…but a sane person's nightmare | Derek |
| What results evolve from simply splashing cash around – without 'earning' it? Such FREE money has NO value …. except "Give me more." and then "More." Inflation results; thus money looses it's buying power; recipients end worse off! When, oh when will people and politicians learn? | Stuart |
| The budget is designed for one reason – to try and win votes for Labour. JA is now swanning off for more back-slapping overseas, which she can%u2019t get enough of in NZ. She is so shallow and the Finance Minister does not know which way is up on the country%u2019s balance sheet. Truly pathetic. | Laura |
| An enormous amount of money committed with virtually no tangible benefits identified or quantifiable targets attached. | Murray |
| What a bunch of fairies | Bruce |
| Apartheid | John |
| Spending more on keeping beneficiaries happy and voting labour is NOT the way! | Ken |
| Don't need more beneficiaries | Terry |
| What budget? Spending up large is hardly the definition of budget, but then one can expect little else from a labour junta. | Charles |
| More spending in a time of potential recession cannot be a good thing | David |
| Absolutely no direction, it is just a band aid budget achieving nothing. The reason for such a poor budget is, besides lobours incompetence, the pot has boiled dry and there is no more money. Inflation is set to rise even more. Mainly due to this government needing to borrow more and more and digging the hole deeper. They will use covid as the reason for the predicament we are in. However if you look at the money they give out to appease curtain groups it comes down to incompetence and vote buying. | Owen |
| Reveals economic naiivity and deceitful spin. | Peter |
| Just adds fuel to the fire. | Pauline |
| Labour is intent on the destruction of New Zealand, and this budget is designed to do just that! More money for Maori, turn NZ into a country of bludgers and beneficiaries. | Des |
| No doubt the wrong direction | Ann |
| They should have changed the tax brackets rather than the $27 per week for three months. They should not have allocated funds for the new Maori Health or the Three Waters and not allowed so much for climate change. | Frank |
| There are jobs waiting as used car salesmen for this lot in 18mths time with the spin and lies they put out. | Jason |
| As usual high on promises and will again be low on delivery. How long is it going to take the reorganising the Hospital system. Insufficient staff Winter Flu another wave of the Covid virus Monkey pox. Three waters. all promises no do it all we get is excuses and further promises | Frank |
| The sooner we get rid of this government the better | Gareth |
| Has left the whole country wallowing in a morass of debt! | Anon |
| nothing this government is doing is moving this country of new zealand in the right direction all they want is to have every one a beneficiary payed to just be little puppets and let the government just plow on with its crazy agendas co governance with the maori,i see now the greens are going to push for kids of 16 to be able to vote, they are not even mature enough to get out of bed half of them, the greens just want there vote, quite worrying really how its all changing, I think the whole world is in a lot off trouble | rodger |
| I wish that all New Zealanders understand that nothing we do will have any effect on climate change.Such an abject waste of our money!!! | Stephen |
| Obviously these Labour parasites are simply out of their depth ,and we will see a continuation of the bribery Ardern and cohorts stoop to trying to sway the public away from these wankers . | Ray |
| This government has become very dictatorial, not for the good of the people but for their ownselves!! | Dominique |
| No absolutely the wrong direction The left will never learn that history has shown that reducing tax rates actually increases the overall tax take ( Regan in the US the latest example) More freedom and more selfreliance is what is needed | Cookie |
| When you earn a dollar you can spend a dollar | Mike |
| Just continual taxing the productive and redistributing it to the non productive sector can only end badly for all concerned | Tony |
| No accountability for funds recd. | Bev |
| For myself, a retiree having done my 40years of paying tax to qualify for Superannuation/pension, it rankles that because of my early working life in Britain, the reduced pension sum of approximately $200 per month they send me which I qualify for, is deducted from my NZ super by the NZ government. BUT, anyone else, MP's, business owners, employees etc, can get their Super at 65 and continue earning more than the minimum wage at the same time without penalty. Why is my 'additional' income deducted and not theirs? There was little in this budget for over 65 retirees as it is. I would like to see this 'Reciprical' agreement with other countries abolished, so that people like me can support local businesses with our additional $200 per month spending. | Vic |
| wasteful spending on climate change and way too much allocated to maori concerns who are a small percentage of the new zealand population, this will cause more division amongst our people. | rhonda |
| Simple, basic economics – reality versus idealism. The latter ALWAYS ends in civil disaster. | Gary |
| Not helping at all | Kerin |
| Quite clearly, NZ is being directed in the wrong direction. The government habit of frequently and blatantly lying to the general public has become the norm. They are rapidly losing credibility, respect and support. Don't be concerned about Climate Change or Global Warming, the biggest threat to NZ currently, is the government. Ardern's government. | Grahame |
| Definitely not but adern is nothing but a puppet who is being told what to do by the WEF they want to collapse economies to enable them to bring in their new financial system and have as many people on benefits so they are controlled by them | Jeffrey |
| Communists | Greg |
| Spending is not in "productive" enterprises. | John |
| Ridiculous! | katrina |
| I despair for he future of NZ.. we are going to dogs in a handcart. I abhor the prospect of NZ becoming even more apartheid in our Governance. | Paul |
| To be setting up a new race based health authority in a time of economic uncertainty is beyond comprehension. | Lynne |
| irresponsible spending and likely with nil accountability | richard |
| Typical failure | Thomas |
| There should be no race based decisions from any Government in NZ. Period. | DAVID |
| What else could you expect from a gaggle of gays running the country !! | Ross |
| Stop handouts. Resurrect the economy and productivity. Stop wasting money on pathetic emission restrictions and restructuring. | Jacquetta |
| The whole country is being let into the wrong direction. Divide and conquer is Labour's policy. I trust the appointees to the Maori Health Boards have the appropriate numeracy and literacy skills, Medical Practice experience and that their degrees have been put to use in medical practice and not simply administration. The country is truly stuffed. | Bruce |
| Listen to Richard Prebble! | Mark |
| Unemployment is LOW? yet huge numbers are on a benefit to NOT work. State control of everything we aspire to is wrong! How many teams are in the Team of 5 Million? | Peter |
| Every $ spent is a woeful misguided initiative from a Socialist Communist Racist and incompetent Govt. | Mark |
| We are governed by idiots who are addicted to spending other people's money | Laurie |
| A large part of the health budget has been paid to Pfizer for a useless toxic jab; when there exists alternatives which are far far more effective both in health benefits and in cost | Peter |
| Unfortunately the government is fully aware that it is wrong but it is the only way they think they can achieve the racist dictatorships they desire. | john |
| Predictably | Bryan |
| Don't think there is any intention to improve things for the country. | Nigel |
| The " Heart and Sole " of New Zealand is slowly fading into the depths of time…. | Chris |
| New Zealanders want to carve their own futures and not become addicted to "hand outs". Hence let them decide how to do that. Tax take and tax brackets should reflect that power to be the person of choice in their quest to better themselves and their families.. Pride in that comes from within . whilst achieving it without "handouts ". We need more "Frank Sinatra Syndrome"….."I did it Myway". | Philip |
| New Zealand is in trouble with this Labour government, money being spent is out of control. Climate change polices are a joke! Reducing CO2 emissions will make absolutely no difference to Climate change. | James |
| The huge about of money being spent by Ardern is both excessive and wasteful. Ardern & her Govt. are destroying NZ and our std of living. | Greg |
| Labour only good on Promises and NOT on Delivery. Come the election we will be delivering them OUT…. | Carl |
| As always spend all the money before the election, buying votes seen it all before. NZ has no gold reserves so the Labour Government is going to use our Kiwi Saver instead, why not calculate in our personal savings as well YSB | Noel |
| Sadly this budget exacerbates all the key issues that this country is currently facing. A slush fund for all and sundry undertaking the health reform – more prudent spending would have targeted Pharmac and Healthcare workers wages and conditions. A total fiasco on climate change – why extend a fuel subsidy and in the same breath hand out lolly money for electric cars? A more prudent option would be to extend subsidies on public transport. The arrogance of Grant Robertson is sickening. | Rick |
| They have no intention of 'paying the bills" no intention of producing productive outcomes, just spend spend spend and then hide the results. I despair for NZ, they haven't a collective brain between them and yet here they are in charge of the biggest company in NZ . They are a total disgrace. | Carolyn |
| Wasteful spending | Steve |
| Anything that Labour does is in the wrong direction trying to make New Zealand into a communist state. | Graham |
| The Labour govt driven disasters and monumental incompetence trucks on regardless. | Richard |
| Totally and utterly "Wrong Direction". They have no idea, they are reactionary and appear to respond (lately) to what may help them to power rather than what is fiscally responsible. The financial waste caused is appalling and we are all going to pay for it sooner or later.. | chris |
| This government is surely running the largest money-laundering operation imaginable with the tipping of billions down greedy iwi gullets. Where is the Auditor General on all of this? | Tony |
| Not sure if this government actually lived in New Zealand | Shaun |
| What happens when all NZ people are beneficiaries? | errol |
| budget day and our dictator goes overseas so she doesn't have have to hang around to answer any difficult questions and of course she is meeting her favorite septic tv boyfriend so she can flash her teeth to all the half wit septics that will want to get a easy way to live in NZ by buying her presents while NZ goes down the plug hole and her family of 5 million suffer from her bent ideas that she learnt from the red party that putin now runs. | Richard |
| Pooh Bah has earned his title. Once a Chancellor of the Exchequer had ability to manage the finances of the realm. Our substitute is fraudulently incompetent. | Kevin |
| Our young bright.people.will.leAve for.a.better life elsewhere. | Charlie |
| Redefining National Debt is clearly "fraud". For "ordinary" people that eliminates any basis for comparison. China, India, Russia..enough said. I wonder how many people nowdays have not heard of them and the nature of their energy generation and use. Aparteid and tribalism in New Zealand…all is clear. Time to leave the sinking ship. | charles |
| Labour has thrown millions at large projects but nothing much happens to the detriment of those who need it most – mental health, housing. Accountability is sadly lacking. Labour must be held accountable by both media and opposition parties. | Jill |
| We are heading to financial disaster, and being pushed faster by other Governments who cannot understand that you cannot spend your way out of hard times. It is time the electorate learned the lessons of history. | Dave |
| Totally wrong direction. Add to that the climate change rubbish which is money out the window. We could all stand on our heads and it would make absolutely no difference on the world stage. | Michele |
| Too much Separatism and too much spending in the wrong places they are making us all beneficeraries and I for one don't like these things. | Barbara |
| Further confirmation that the lefties haven't a clue about finance. | Alan |
| More left wing nonsense. | Don |
| In the wrong direction. It's pretty obvious given their reckless spending when we are still recovering from a pandemic which has financially devastated this country. | Lawrie |
| Argentina and Zimbabwe here we come. | Peter |
| Definitely in the wrong direction | Graeme |
| Another commie invisible 'Lolly Scramble', courtesy of LIEBOUR. Notice how obese, and overfed , the Finance minister has become? A big smirk, as he read the budget.He never missed a Taxpayer funded meal at Bellamies! | David |
| They are dangerous, hopefully the planes keep flying to Australia so all the bright young movers and shakers of this country can reestablish themselves over there. | Albyn |
| The unintened consequences and costs associated with the cost of living,driven by the indecent haste to deal with climate change will lower further, the standard of living of all New Zealanders Labour dont care about the people and more about how they appear as individuals on the world stage Change is required yes, arguabily But the haste and damage caused by this government defeats what the labour party once stood for | Bruce |
| Anything this govt is doing at the moment is for their own satisfaction of controlling all New Zealanders (KIWIS) | William |
| Adding more beneficiaries to suck on the taxpayers hind teat is not the policy a responsible Government would even contemplate. This lot has to go. Also why the $1B specifically for Maori? Why are they different and therefore deserving of special gratuitous handouts? | Chris |
| Useless "Look good" spending without any scientific or factual reason. | Ross |
| Far to emphasise is given on this climate change subject. Whatever the scientist have to say about climate change, I don't believe it is man made, and the further New Zealand goes into debt, the harder it will be to get out off. | reg |
| how many generations from here will be paying for the current debt | LesW |
| WRONG! But who in the country is able to help move us towards the correct way-the right way! National is missing in action- just ACT apparently but still a long 18 months to go… | Roger |
| Record inflation, driven by wanton spending by the government, billions to bride voters, even more billions for their politically driven climate change agenda, are just a few of the reasons this budget is Wrong | John |
| Enough is enough with Labour and it's fantasies along with race based agendas. I for one am extremely tired of maori language taking precedence in government agencies titles and communications. | Rick |
| Time to stop taxing the workers to spend the money on the unemployed. | Mark |
| the problem with socialist governments is they eventually run out of other peoples money. | Paul |
| Creating more debt does not reduce overall debt. Neither does juggling figures. Appeasing the fifteen Maori MPs and creating more debt is appalling | Lee |
| What is given has to be sourced and always paid back. | mike |
| Disaster. | mary |
| A well written article which sums the situation precisely. | Colin |
| Apart from wasting billions of dollars, it was the most racist budget ever. With a small part of the population being part Maori, They got a lot of benefits. | Andrew |
| Wasteful as always. | Giles |
| No surprises there. Total incompetence. Cindy is the worst thing that's happened to NZ. Why don't people wake up to her stupidity. This division along racial lines is pure evil | Dave |
| A short sighted and ill considered bribe that will hopefully be seen through | Steve |
| Unbelievable that Labour can seriously believe this is the prudent way to run the country. They have lost the plot! | Marg |
| Too much diversion of tax payer funds into race based policies, widening the net of dependancy at the bottom of the cliff rather than objectively turning behaviour around to self- dependancy and self responsibility. | rob |
| | |
| --- | --- |
| Division on racial lines and top heavy bureaucracy is the opposite of what NZ needs | Skarlett |
| Predictable. Robertson needs to join the circus and wear a Patch Adam red nose rotten tomatoe. | David |
| Worse than Muldoon | Peter |
| It is a Financial Titanic !! | Geoff |
| Not just re-arranging the deck chairs, they are opening the sea cocks as well. | Ken |
| Another billion dollars to Maori and a big bill for all others | keith |
| If the Ardern government introduces it then it is always the wrong response to the wrong problem with unintended consequences that a far more Severe than the issue being tackled. | Dominic |
| Global warming rubbish | Mike |
| A dodgy manipulation of accounting attempting to reduce the $$ borrowed and running high internal inflation. Also using discrimination by making two groups of people…maori and then the rest of us. | mark |
| They are over there heads ,out of control | Bill |
| There is no plan for NZ in this to go forward for the benefit of all and to fix the fundamental financial and economic problems we have as a nation. Much of the spending relates to implementation in the future when the needs are now. Reducing the spend on bureaucracy would have got us into surplus and enabled tax cuts for all. | Tony |
| Definitely the wrong direction and we will never be headed in any other direction while we are under the governance of this corrupt, lying, incompetent, shower of racist, socialist, narcisstic numpties. The MSM by failing to reveal the deception of the labour cult are complicit in the undermining of the economy and stability of the country. The increasing gifting of taxpayer's money to all things maori is also confirmation of the labour cults agenda to continue with the decline to apartheid. I say again that with this bunch of incompetent MPS this country is toast. | Terry M |
| The Ardern Government is in the early stages of its death throes and desperate measures to survive are required. This budget clearly shows that. | Nev |
| This govt totally lacks business acumen. | Bryan |
| Incompetency begets incompetence.. | Helen |
| With policies this government is trying to force this country into socialism, not where I want be. | Ken |
| With 80% of NZ being beneficiaries in NZ will drag this country to their knees. It does nothing to aid their cost of living, and only adds to the wasteful spending the Govt. is hell-bent on doing. Sure Beneficiaries need a help but not in higher payments where the tax is deducted also at a higher rate, but should be tax-free so the amount received means a true increase in their payments. | Robyn |
| Climate alarmism helping the shift to Socialism and its attendant woes. | Brian |
| This budget just drives the country further into the more, but no doubt satisfying the political and economic illiterates in our community. What is the cost of the cost of living package when the beaurocracy of administering is factored in. Surely adjusting tax thresholds to inflation is the fair and right thing to do. | Willy |
| Expenditure on climate is unnecessary. Carbon caused climate change is a CON! | Doug |
| New Zealanders are going to need help with the emerging cost of living crisis. All Kiwis need to be catered for in the budget. There seems to be no accountability for the money spent. Vanity projects and race based funding should be abolished. A government elected to serve all the people can't keep making distinctions for spending based on skin colour. They are not there to implement their own private agendas. The next government needs to investigate where all of this taxpayer money has actually gone. | Janine |
| unequal rights for the people | Graeme |
| They have idea on how to manage anything let alone our money. A budget? What a joke….they do not even know the definition of the word. | Marion |
| They only need another 20% to become beneficiaries and they have great control on the country. Isn't this what Putin has in Russia. | Laraine |
| As soon as they start fudging the percentages with sleight of hand paper money movements you know something is very smelly. The grinning jackanapes Robertson has just unloaded the budget on us despite advice from several quarters to cut back the spend, which was really to satisfy Ardern's comnmie agenda, also a brass necked bribe for the public vote and a nod to the Greens that they will get more lollies by aligning with Labour yet again if they can combine to form a Government next election. Can you imagine what the past Labour Finance Minister Sir Michael Cullen would have made of such profligacy? Any failure in NZs finances are now directly on Robertson & Ardern. Watch for new and exciting taxes to be introduced as they grow more desperate. | Terry |
| Labour is leading us into 3rd world status as fast as they can. | Mike |
| The Race Marxist lunatics have taken over the asylum. | Shaun |
| Why not just keep spending lots of money, and while we are at it, give all New Zealander's $1000, so they can have a spend up as well. Sounds like a plan! | Peter |
| Fiscally naieve idiots who probably couldnt even get a job outside politics.. Cindy needs to go back to being a Chippie in a local takeaway | Rob |
| The "Emissions Reduction Plan" spending is a waste of time and money and deserves a place in the Looney bin! And the race based elements of the Health reforms are wrong and unconstitutional! | Paul |
| Robertson and Ardern are totally mad!! | Mike |
| I find it hard to believe that main stream media did not fact check Adern's budget speech. | Jane |
| This just kills the desire to succeed from the majority of NZers. | Glynn |
| We should do a Monty Python style comedy show using these clowns in the circus called the beehive. You would laugh your head off if it wasn't true. | Jan |
| I have the terrible feeling that the inflation we have seen is only a beginning. Double digit inflation is not far away, and Robertson has no idea what to do about it. | Rod |
| They have got to go also the opposition parties have to ramp up and be opposition otherwise nothing will change | Peter |
| It does not attack inflationary pressures. You can't spend your way of a recession | Linda |
| No money spent on raising productivity Next 12 months expect to see a continued decline with NZ dollar resulting in higher inflation causing interest rates to rise kicking in increases to mortgage rates and housing rents | David |
| Labour's already taken the country the wrong direction. Now we're all being marched over the cliff | Aj |
| labour will bankrupt this country | Nigel |
| wrong direction> | ERIC |
| Too much new debt which is being spent on irrelevant nonsense. Even if we get rid of all the cows which is what the Greens seem to want, our contribution reduce the global change that has been going on for millennia will be almost zilch. | John |
| It's just more of the same with more borrowing to add insult to injury | Tony |
| The budget is just a vote buy | Colin |
| As always ; this so called Govt ;.still has no idea how to implement workable economics……….which has been proven over and over , every time they attempt to remedy a situation , by throwing our monies at the problem , and mostly , and subsequently …purchasing votes from more and more beneficiaries . | Roy |
| what can you expect from all the BS that comes out of the monkeys den | Alan |
| How is is we are giving away tax payers money to maori authorities this and maori health that. Claiming oppression or disadvantage while receiving extra privileges over your fellow kiwis has gone beyond a joke now. | Ken |
| The spending behind the numbers does little for the areas it is allocated to as mostly going to admin & structural things rather than where it needs too. Committee after committee set up to 'investigate & plan' rather than listening to the people on the ground. This Labour Government is BULLSHIT. | Claire |
| Over emphasis on attempting to buy Maori votes leading to frivolous expenditure that will not trickle down usefully but simply increase National debt. | Peter |
| Unfortunately the alternative (with National) is not the right direction, just a less wrong direction | Matt |
| Wrong direction for patriotic New Zealanders, but the right direction for the "Great Reset agenda". | neil |
| definitely the wrong direction, unfortunately I don't see National doing much better, they will only do just enough to stay popular rather than make the tough calls we need as a country to correct the mess we are in | Alastair |
| the spin is insulting | Phil |
| It's well pass time to get rid of this Government once and for all. | COLIN |
| We need old-fashioned conservative government | Andy |
| That's what you get with a clueless arts graduate holding the Cheque book. | Neil |
| The incompetence of this government is staggering! Unfortunately their ability to pull the wool is their major strength and lying and juggling demonstrate clowns not intelligent leaders caring for New Zealanders. | Fi |
| It's not a clear cut answer so why haven't you got another option of 50/50 | Catherine |
| WRONG! WRONG! WRONG in every sense!! Any New Zealander who cannot, or refuses to, see what this evil bunch of Marxists are doing – and I include the Greens and most of the National MPS in this bunch – should go live in Venezuala. | Sharen |
| But then what would one expect of a socialist / fascist party with no understanding of how an economy works. | Mike |
| Several generations of kiwis will be needed to pay back all the money that The Labor government borrowed. | Carl |
| Wasteful spending will destroy the country | Nabil |
| | |
| --- | --- |
| The Budget will be yet another disaster – billions of dollars of taxpayers' money disappearing without trace! Labour is completely out of its depth and is a liability for NZ. | Dan |
| Wrong, wrong, wrong direction! | Geoff |
| Turning the country into a nation of beneficiaries is not the way to build a better future. We need a government prepared to trust people and support enterprise through tax relief. | Brian |
| Labour hasn't got a clue. National aren't much better but at least they are not as bad! | Ivan |
| It is tragic seeing how quickly Labour is destroying our great little country. And the Budget will not fix the problems that they have largely created. | Sandra |