August 6, 2017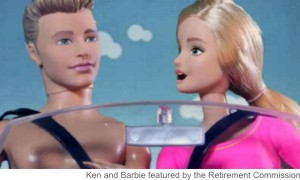 A new survey, released this week by the ASB Bank, found that one in five New Zealanders are strongly opposed to National's plan to lift the retirement age from 65 to 67. It found 20 percent strongly disagreed with increasing the retirement age, 11 percent were strongly in favour, and 28 percent were neutral.
Even though they wouldn't be affected, older New Zealanders were more likely to be against the change, with 27 percent of the 50-59 age group strongly opposed, and 9 percent strongly in support; while for those under 39, 16 percent strongly disagreed and 7 percent strongly agreed.
The National Party had to wait until former Prime Minister John Key stepped down before being able to announce these changes, since he had promised to resign rather than tighten superannuation eligibility rules.
If National is re-elected to Government, the qualifying age for superannuation will rise from 65 to 67 in gradual steps between 2037 and 2040. The first step would come into effect on 1 July 2037, so anyone born on or after 1 July 1972, would have to wait until they were 67 to get their pension.
National is not proposing any changes to the way New Zealand Super is indexed to the average wage – nor would they introduce means testing. They do, however, want to change residency requirements by doubling the qualifying period for immigrants from 10 years to 20 years.
In response to National's announcement, Labour and the Greens both promised to leave the retirement age at 65, even though lifting the age of retirement had been Labour's policy at the last election.
New Zealand First also promised to leave the age as it stands today, with Winston Peters calling it a 'bottom-line' issue for the party going into any post-election deal. New Zealand First, however, supports stricter eligibility rules for immigrants, believing residency requirements should be raised from 10 years to 25 years, rather than the 20 years proposed by National.
United Future, which is opposed to the doubling of the qualification period for migrants, also opposes National's raising of the age of entitlement, preferring instead a 'Flexi-Super' plan, whereby people can opt to retire earlier and receive a smaller pension – or later and receive a larger pension.
The ACT Party would like to see the retirement age increased sooner, proposing that the age of entitlement should increase by two months every year from 2020 through to 2032, to give a retirement age of 67 by 2032.
In comparison, the Maori Party wants the retirement age reduced down to 60 – but, unsurprisingly, only for Maori and Pacific Islanders.
The Opportunities Party would like to leave the retirement age at 65, but they are proposing to re-introduce means testing.
New Zealand Superannuation has been described as one of the simplest and most elegant pension schemes in the developed world. Every New Zealand resident qualifies for super from the age of 65 – as long as they have been resident in New Zealand for at least 10 years after the age of 20, including at least 5 years after the age of 50. As an entitlement, they receive 66 percent of the net national average wage for a married couple and about 42 percent for a single person living alone – grossed-up and taxed as ordinary income. The pension is adjusted annually to reflect inflation.
At the present time, there are around 680,000 New Zealanders in the 65 plus age group. As the ageing 'baby-boomer' generation retires, the numbers are expected to double to over 1.3 million by 2036, and rise to 1.6 million by 2060.
According to Treasury, the cost of super over that period is expected to treble from $11 billion today – which is around 4 percent of gross domestic product – to $36 billion, or 8 percent of GDP, by 2060.
However, with pension schemes in OECD countries costing on average 8 percent of GDP, New Zealand super at 4 percent is half the OECD average and one of the most affordable pension schemes in the developed world. While scaremongerers claim that pensions will be unaffordable by 2060, it turns out that the cost would have only risen to the equivalent of what most western countries are paying today.
New Zealand has had a state pension scheme for well over 100 years. But following the establishment of New Zealand's first publicly provided pension in 1898 – which was means-tested and available to those over 65 – there have been so many changes, that super has been described as a 'political football'.
Those changes include reducing the age of eligibility from 65 to 60, then lifting it back to 65. Both increasing and decreasing the value of the pension relative to the annual wage. Introducing then repealing means testing and a compulsory savings scheme. And establishing a multiparty Super Accord – to encourage a political consensus on retirement policy – only to let it lapse just a few years later.
Over recent times the key issue of concern has been the approaching demographic bulge of baby-boomers and the challenge of funding the cost of retirement – both pensions and healthcare.
But when it comes to what the government should specifically be doing to prepare for this future cost increase, this week's NZCPR Guest Commentator Michael Littlewood, a former director of the Retirement Policy and Research Centre at Auckland University, says that we don't have sufficient research to really know:
"New Zealand's retirement income and savings arrangements are reviewed every three years by our Retirement Commissioner. The last review came out in December 2016 and took the form of a cartoon-style presentation on the Commission's website. I am, perhaps, over-interested in data and detail on retirement income issues. I couldn't get past Ken and Barbie to find out what the Retirement Commissioner was recommending and what the evidence was for those recommendations.
"It was only when I saw the paper version, published 'to satisfy the requirements of the Act' that I could see what the Retirement Commissioner was actually saying. So here's the thing: of the 34 recommendations and observations in the statutory, old-fashioned version, there was little to no supporting evidence on show."
It was this concern about a lack of evidence-based decision-making that led Michael Littlewood to team up with his actuarial friend, Michael Chamberlain, to produce their report , The Missing 2016 Review. In it they conclude that while we know quite a lot about retirement issues, not nearly enough research has been carried out to ensure that the policy decisions made about retirement savings and income are based on sound evidence.
In particular, they question the political decisions made by the Labour Government in 2001, to set up the Super Fund. According to then Finance Minister, Michael Cullen, the objective of the fund was to "…smooth the future increase in the cost of superannuation over time".
In fact, the Super Fund does not reduce the future cost of super, but instead forces today's taxpayers to not only pay for the current cost of retirement for today's pensioners, but also to subsidise the cost of retirement for pensioners in 40 years time: "We know that governments since 2001 have collected too much tax from us to pay for just New Zealand Superannuation. Those excess taxes – $14.88 billion – currently sit in the Super Fund together with investment income. The government says it wants to start collecting more excess tax from about 2021."
While $14.8 billion was paid into the Super Fund between 2003 and 2009, National suspended contributions following the Global Financial Crisis. Once its priority to reduce debt to under 20 percent of GDP has been achieved, it expects to resume contributions. According to Treasury, this will be in 2021 with a payment of around $3 billion – stopping in 2035 after a further $27.7 billion has been contributed. That means over that 15-year period to 2036, when the drawdowns start, taxes will be $27.7 billion higher than otherwise needed.
As the Littlewood report notes, "instead of asking tomorrow's taxpayers to foot the full bill [for their own super costs], today's taxpayers are paying twice – once for today's superannuation and then extra to put in the Super Fund. The Treasury's Model suggests that today's taxpayers will pay $3 billion more in 2021 (making 2021 taxes $86 billion rather than $83 billion) just so that taxes from 2036 onward could be slightly less for tomorrow's taxpayers."
Instead of resuming contributions to the Super Fund in 2021, Michael Littlewood thinks the government should wind it up and use the $35 billion balance of contributions and investment returns, to reduce the country's $62 billion of debt. Doing so would also save over $30 million a year in salaries and bonuses paid to the Super Fund's 115 staff – including over $1,000,000 paid to the chief executive.
Concerns are also raised in the Littlewood report about KiwiSaver. As well as the Super Fund, Helen Clark's Labour Government introduced KiwiSaver in 2007 as a way "…to encourage a long-term savings habit and asset accumulation by individuals who are not in a position to enjoy standards of living in retirement similar to those in pre-retirement."
They claimed that New Zealanders weren't saving enough for their retirement and that the Government needed to step in with an incentive scheme.
The problem is, as Statistics New Zealand has found when they survey retired New Zealanders, the vast majority report having "enough or more than enough money" and a "high life satisfaction".
In other words, New Zealand's overall retirement income framework appears to be 'working' – in general people seem to be saving 'enough', and our pension system seems to have the lowest overall cost to taxpayers of all developed countries.
In spite of that, taxpayers have stumped up over $8.5 billion in tax incentives for KiwiSaver since 2007 – with over $700 million due to be spent in the current financial year and more than $2 billion to 2020. This is despite there being little definitive evidence to show that these huge subsidies have actually changed New Zealanders' overall financial position or behaviour.
Taken together, it is the Labour Government's KiwiSaver and Super Fund initiatives that have resulted in New Zealand taxes being far higher than they need to be.
The Littlewood report also questions the claims being made about massive declines in home ownership rates, and the implications for retirement policy. While owning your own home certainly provides significant financial security in retirement – and is therefore an important consideration in any debate about superannuation – the data on home ownership does not show home-ownership rates are actually falling.
While the 2013 Census shows that only 60.7 percent of all occupied dwellings are owned by the occupying households – compared to 72.6 percent in 1986 – the data on the ownership of over 20 percent of New Zealand's 1.76 million dwellings is missing. Half of that 20 percent of unaccounted for homes were unoccupied on Census day, and no information is available about who owns them, while the remaining half had occupiers who failed to answer the question about who owned the home in which they lived.
In other words, because of the inaccuracy of Census data, it is quite possible that home ownership rates are not falling at all – or if they are, that the situation is not as dire as the alarmists claim.
Michael Littlewood is right to question the veracity of retirement policy decisions – in particular, why taxpayers have to subsidise New Zealanders preparing for their retirement, and worse, why this generation is being forced to pay taxes that are far higher than they need to be, to help fund the next generation of retirees.
In fact, if New Zealand Super really is one of the simplest and most effective state pensions in the developed world – with a cost that is only half that of most other schemes – does the retirement age need to be changed at all?
THIS WEEK'S POLL ASKS:
Should the age of retirement stay at 65 or be increased to 67?

*Poll comments are posted below.
*All NZCPR poll results can be seen in the Archive.

THIS WEEK'S POLL COMMENTS
| | |
| --- | --- |
| Increase to 70. People living longer and entering the workforce later. | Dan |
| New Zealanders are living (and working) to greater ages these days so I see no harm in increasing the age of super qualification accordingly. | Terry |
| It is hard to find ANY successful Govt reforms to my memory. | Anon |
| As our life expectancies are increasing, so too should our working life time. | Keith |
| All kiwi governments have failed us. A pension fund that allows for tax free contributions from Employer, and Employee should be mandatory. | Tony |
| The bottom line is that whatever we have must be sustainable. If the current arrangement is, then it does not need to be changed. From what I have read, the jury seems to be out on that one. | Laurie |
| As a farm worker my back was worn out at age 55. I retrained and did office work until 60, and was then told I was too old to fit in with the other workers. I then did security patrols until I was 65, and taking Voltaren twice a day. Now my back is too wrecked to do any work. I barely held on till 65 and now pay the price of constant 24/7 pain. Other people are worse off. Either stop keeping people alive for so long or keep the pension age at 65. Let the decision be made by actual Workers like myself, not by shiny-bum desk jockeys. | Philip |
| It still has to be paid for out of income tax so some relief would assist. | Warren |
| Unaffordable as it is. | John |
| Most manual workers would find it very difficult to work till; they are 67. | June |
| I have no problem with the age of supuranuation entitlement rising to age 67 as most people now are healthier than years ago and are tending to live longer. As such there will be a greater, longer time requirement for pensions to be paid per individual and so a greater burden on the scheme. | Peter |
| We will all still be working then anyway. | Simon |
| We are all living longer and healthier lives. Im 59 going on 39. I won't be retiring any time soon. | Ron |
| People now enjoying better health and are happy to work a couple of years more. | John |
| I don't know what the situation is at present but there needs to be some provision for the person over 60 who has been full time caring for a spouse and needs financial assistance on the death of that spouse. | Ann |
| Increased to 67 if, the government quit taxing what we save for our retirement. By that I mean a private savings account derived from monies already taxed. | Sam |
| I'm with Winston on this. Keep the retirement age at 65 and increase the eligibility period for immigrants. I also like Peter Dunn's idea but can see it being too complicated and difficult to keep a handle on. It won't affect me as I will be past my "best before" date. | Mike |
| Why change it? | Richard |
| I know people who are 70 still working today. However, others who do manual work need to retire at, probably, 65. | Christine |
| Certainly not back to 60. Definitely waiting 25 years for immigrants and also should have been employed for some of the time. | Monica |
| Winston has said it all. | Russell |
| I think after being in the workforce for forty five- fifty years actually working not sitting on ones backside like our parliamentarians do! You want to travel for a few years, play Golf or whatever while you are still able to physically do so. After the age of 67 your agility starts to fade really quickly therefore shortening your tick boxes. | Wayne |
| 65 Is where it should stay, people who stand all day (Hairdressers/nurses etc) or people who do a lot of walking in their jobs NEED treatment for leg problems at an earlier age than Pollies who sit the majority of the day -often doing nothing. Leave the WORKERS of the country some certainity to look forward to. | Hazel |
| For everyone that also includes Maori and all Polynesians. | Mike |
| Like may New Zealanders I am still working at 71 with no plans to stop.with am improved health system and a average life increasing we are staying healthier longer I would rather be working than hibernating. | Alan |
| Until these fecking RETARDS in parliament and all of their sycophant hangers on are receiving the same pension as I will, they can go feck themselves sideways. A-Holes. | Mark |
| For those wanting or able to continue to work 65 plus is fine, but for those who have had physical jobs another 2 years could be pushing it. Also older people working longer does not release jobs for the next generation to hit the workforce | Sue |
| Should be reduced to a lower age as part of a swing to Universal income for all Citizens of New Zealand | Ken |
| We are all living longer and who else will pay for the dole for those who think the dole is an entitlement. | John |
| 65 is an age when elderly need assistance especially if their employment has a retirement cut-off at 65 or less. | Brian |
| The savings would be fantastic, and there will be hundreds of other causes needing money. | John |
| While governments continue to kowtow to activism and continue to 'buy votes' superannuation will creep higher and higher. | Stuart |
| Paid for it to stay at at 65, as has any taxpayer, so no, do not raise the age, unless taxes are lowered commensurately. | Andy |
| As Winston says – leave super alone. Stop making it a political football every election. | David |
| I'm ok with the increase…even tho it will not affect me or my children, just the grandchildren. | Elayne |
| If the Govt stopped losing the contries funds with negative investments and wasteful diversions there would be more than enough to cover the superanuation that we all have contribited to… | Ian |
| Stay at 65 but review eligibility. There should be an incentive for those who have not drawn on social security during their working years. That is; more responsibility for your own right to retire. Individual social security accounts. You draw down during your working life; you gain less at retirement. You move to New Zealand when you are 50 you get a less pension. Why should those who have worked all their life only get as much from paying taxes as those who have not worked for it. It does not add up. Too much Turei effect. | Peter |
| Money in the hads of over 65 yr olds supports a lot of social and family needs – they are a better distribution agency than any Gov department. | Maurice |
| But not necessarily immediately 5 years seems a good time line to give people time to set themselves up for the future with longer working years | Laurel |
| As people get older,, so workers become less, also those who retire are having a greater moral th benefits, which allow them for living longer, and thirdly, many of the pensioners Castillo work even up into their eighties. | June |
| WHY change something that,s better than the rest of the world has. | Cindy |
| Winston Peters suggested a compulsory superannuation way back, untaxed, collected with the individuals tax as earned and paid to a private company on your behalf by IRD. But it was voted down. I can't help thinking, if gone ahead with, would have solved the problem. | Eric |
| People able to work till greater age with income. | Laurie |
| There are an awful lot of people who are effectively unable to work after the age of 65. Hard manual labour takes an awful toll on the health and fitness of these people and there are many of them. | Richard |
| That seems to be fair. | John |
| | |
| --- | --- |
| It already has made a huge jump from 60 to now 65 is like paying a insurance company. The premiums you are prepared to pay result in the later benefits. | Theodorus |
| 65 is just fine but make sure that all people who do not pay tax forego super at any age. | James |
| Full benefits from private and corporate superannuation schemes are based on 40 years contributions – the average working life. Therefore it follows that any changes to any superannuation scheme – including National Super – must be given 40 years notice. I am also opposed to increasing the age because those advocating change have the benefit of 'soft' jobs with a low impact on their physical well being. | David |
| There are some things in life that should not be changed by the whims of ruling political parties. Pensions and all that goes with them should only be changed by a binding referendum. | Dennis |
| | |
| --- | --- |
| I really can't be dogmatic about the age of retirement because people are so variable in fitness levels in their 60's. | Noel |
| Age 70 is more logical, based on present day life expectancy. | Keith |
| Although I think 65 is the right start age, there are other criteria. One of which is. The pension should be graduated, as in, if people have not spent their entire life working (that means working) in NZ, then the amount of pension should be in the same ratio. I think Aussie have a similar system. | Neville |
| STOP raising it, there isn't enough jobs around now anyway. | David |
| Really not a real problem | Lance |
| Show respect, don't meddle with old people who have spent a lifetime paying tax to support our country. | George |
| We continue to keep living longer. | Rex |
| There would be far less concern regarding the affordability of National Superannuation, Health funding and genuine (not fraudulent) Welfare services if individuals, businesses, corporations, iwi trusts and so-called charities paid a fair tax instead of more often than not; none at all. Tack on a fair capital gains tax on houses and land in addition to the family home and New Zealand would be swimming in money to fund these basic social services. Oh; I forgot. It would not be sufficient to make new laws or rules. They would need to be actively enforced. We as a country have not been good at this in the past. | Gary |
| go 4 it | RICHard |
| Many people eg me have some form of work until 70 so it is not needed. | Ray |
| Should be optional! Some can and have the need and the will to keep working. I am 70 and work 12 hours a day during the week. with 6 hours on Saturdays! I would not have it any other way!!! | Frederick |
| I think so. We are all living longer and so the cost will continue to rise over time with fewer and fewer workers per pensioner so there will be a revolt by taxpayers in the future to pay those who had all the benefits of the welfare systems and never paid their fair share. O that the Labour party scheme that was chucked out by Muldoon in 1975 had been successfully implemented. Most of today's pensioners would be much better off had it this happened. | Colin |
| It should be staggered pro rata to the age one starts to draw it. I.e a 65 year old would get less than someone who chose to take it at say 68. Also NO super scheme must ever be means tested. Simply unfair. | Geoff |
| As the article says we are paying twice for future generations. Leave it as it is. | Fraser |
| But I would like to see Maori & Pacifica eligibility reduced to say 63 years, as their typical death ages are younger than European N.Z.ers. | Donald |
| YES, some people are old at 65, while some are very active at 80. | Athol |
| Being over 80 years old I have no axe to grind, I did however work until over 70 and was pleased to be able to do so. I think if a person can carry on working after 65, then they may not need the pension until 67. | Ron |
| Prefer alternative sliding scale system at option of retiree | Jim |
| Clearly with the evidence you have presented, there is little need to increase the retiring age at all in the near or distant future. We are again being lied to by the bungling bureaucracy and the politicians. | Neil |
| Impartial as it won't affect me. | Bruce |
| The average age of people is rising with the help of medical science every year. 70 is the old 60 of 30 years ago. | wayne |
| Definitely leave retirement age at 65. If it were to be raised I am sure there would be plenty of us who need money to live on and would have to find work. This would be very difficult for many of us. | Ernest |
| On reading your article I've changed my mind about increasing the age of superannuation, mainly because the present arrangements seem to be working well enough, and that there is not enough data to support the need for an increase. In addition, why should present over-65s be paying for those not yet retired. I agree that it would be prudent to reduce national debt which will allow a subsequent reduction in the present high taxation rates. | Laurence |
| I do however like Peter Dunnes idea of Flexi Super Plan. The ageing population excuse shows just how gullible & easily indoctrinated our voting population is. With our current immigration policy, aiming to get the population to 10-million as quickly as possible, the age demographic is changing all of the time.. | A.G.R. |
| At 65 you still have your health and it is an age there one should have time to relaxand let the following generation take up the work ethic as those at 65 have already made their contribution. | Ken |
| Your report changed my mind | Rex |
| Can NZ afford not to put the age up to 67. | Jan |
| We need more comparative information to base our opinions on. | Willy |
| Aging population. No brainer | Chris |
| Winston says that we have the lowest percentage of GDP in the OECD for pensions at 4 % while others are 8%. We have no need to change the age. | Huria |
| The age needs to be increased to account for longer life expectancy. | Ronmac |
| If we can afford it leave it , if not increase it .. | John |
| It would be good if it was reduced to 60 where it used to be. The Super Fund should be retained. In the best societies people help one another. | K |
| Leave the Retirement age as it is. | Lynn |
| Yes. Most people are living longer but provision must be made for those with genuine health problems etc. | Graeme |
| It very much depends on the nature of work a person does whether or not he or she can work this long. For example a building person is more likely not even to make it working to 65, while an administrator might very well make it to 70 years of age. | Konrad |
| For years I have advocated the full implementation of MP's pension scheme for everybody. The gummint obviously believe it to be a good, affordable scheme. If it's good enough for them – we'll accept that it is good enough for us. JUST DO IT! If, in the unlikely event that they admit that it isn't really affordable, then let them devise one that is – FOR ALL! After all they wouldn't claim to be entitled to anything better than those who elected them, would they? YEAH – RIGHT! | Ron |
| I am 70 and still working | Bruce and Trish |
| | |
| --- | --- |
| There is no argument that the superannuation base is now growing much faster – improving longevity and the Baby-Boomer bubble. Without increasing the investment rate then the pool size must be contained if the scheme is not find itself in difficulties. It has to be said that the lead-in times should allow everyone that is likely to be effected by the change, time to adjust their personal plans. | Michael |
| Escalating costs need to be trimmed somehow. | Peter |
| United future has the only really sensible idea of flexibility. Add in the 20-25 years residence and the system will be great. | Chris |
| If the Govt is short of money to pay super then stop giving handouts to all the 59000 old Chinese they have let in they are a burden on the economy. | Albert |
| First I would lift the lift the retirement age for Maori up to 70 years as so many of them have sponged and ripped off society all their lives and have already been paid billions in false claims. In general, I believe the age of 65 should remain for now, however, in time it will need to be increased and to that end, both Act and National have a point .. I would certainly double the qualifying period for all immigrants out to 20 years. | Des |
| Leave the retirement age where it is. Many people work very hard manually and 65 is a late enough age to retire for these people. Surely we are all paying taxes through the years and we should be allowed to retire with dignity. Let our taxes fund our retirement by putting it aside in a special account, instead of relying on the people of today to do it. The interest earned could be used for other things. | Helen |
| Yes as more people are working well into their 70's now and with wages being considerably more than what Pensioners get a fortnight why should they get both. Plus those Immigrants that are flouting the system so as their Parents can get onto our Super yet same have NOT contributed a penny towards it should NEVER qualify let their children look after them would stop a great deal of ripping off the system. | Marylin |
| Actually it should be increased to 70. | pdm |
| One age does not fit all. Some are physically or mentally incompetint at 65 others are able to work to 70 or beyond. | John |
| New Zealanders are over-all living longer so probably time to increase the age. | Ian |
| NO to both propositions. Poll is faulty to not permit this. Retirement should be health justified between 50 and 65/67 before becoming manditory for all irrespective of other income which should be taxed. savings should be tax free until retirement [as was in the past, but locked in, no fiddles of withdrawal to buy house] | John |
| Should stay at 65 with an optional clause which would give people a choice. Maybe instead of using the older folk as a scapegoat look at the younger people and ensure that they go to work instead of getting to know the winz system. | Elizabeth |
| It is affordable if other common sense policies are adopted. | Norman |
| Where does the money come from as the silver tsunami moves into contention. More taxes?? | Graham |
| Change it to 67, but having said that they are going to be some people that would need at 65. | Frank |
| ISQ seems to be working now, it it isn;t broke why fiddle with it? | Mabel |
| It doesn't affect me as I am 60 however it is evident to me that with all of us oldies staying young longer we need to think hard on this matter and other policies that both keep us productively employed for longer or offer reduced or shared job roles. | Bruce |
| Yes I think it should as many retirees are still working through necessity and also as it keeps them active in mind and body. It is going to happen sooner than later. We should be starting to phase it in now so not such a shock kater on when it is required. | Jenny |
| Nobody should have to work after 65; those who can and wish to must be free to do so, without penalty (means testing). | Graham |
| I think there should be a an adjusable amount for thse that cant work even to 65 .and more for those that retire later | Anthony |
| and use the Cullen fund to repay debt | Wayne |
| Everyone is living and working for longer (especially by 20 years time) so the extra savings and tax take for the government (from extending the age to 67) can be channelled into other things and/or into a reduction in taxes. | Andrew |
| As life expectancy increases the length of retirement will increase. The challenge is age discrimination in employment. | Frank |
| People are living longer more healthy lives | Barry |
| | |
| Any political party that starts to meddle with our superannuation scheme will do so at its peril. I support Winston's views on this subject. | Les |
| The difficulty I see with increasing the age is that some people wont be able to work past 65 though health or other reasons I don't think the answer is black and white. | Les |
| A gradual increase to 67 over a period of say 10 years is an option, but there will have to be sufficient lead-in time for people to arange work/income/savings to cover the change. | Andrew |
| I'm not really sure what to think about this issue! | Cyril |
| Only young people think the age should be raised, because they don't know how it feels to be 65. It is one of the big failings of democracy, that people with insufficient life experience, have their opinions put forward with a 100% value rating when in reality they should be valued in accordance with their alloted life experience in years lived. In addition, the scheme is working quite well with just the period of entitlement residency years extended to 20 years for those 20 years and over. We are not the worlds retirement repository. Nor are we a trash bin for the worlds waifs and strays. So tighten up immigration policy and leave the retirement age where it is. | Dianna |
| But could be means tested!! | Peter |
| Don't help people to put their head into the sand! Just plain normal math tells you it would be impossible to finance the current retirement age using up to date life expectancy tables. It should be linked to lief expectancy (as proposed in Sweden) as everything else is highway robbery of us older guys imposed on the younger ones! | Ruben |
| Increase gradually over several years, but aim to achieve the age of 67 by 2030 | Virginia |
| It's a popular suggestion to raise the retirement age, because "baby-boomer bashing" is fashionable just now. Leave things as they are, especially as policy changes seem to be based more on rhetoric than on fact. Certainly, the residency criterion for eligibility ought to be extended to twenty five years. Means testing would be hopeless: there are far too many ways in which retirees (especially with the help of a keen accountant and sharp lawyer) would be able to circumvent the restrictions; it would also necessitate a new layer of bureaucracy. And as for Maori and Pacific Islanders qualifying for preferentially earlier retirement benefits than other ethno-racial groups – that's nonsense! There are all sorts of demographic variables that slant life expectancy, and once we get into that area, there would be countless "me too" claims. | Graham |
| Definitely. | Olive |
| The question is simple enough, though the answer is somewhat more complex. However, the wrong question has been asked, Surely, the correct question is, what should be the age of pension entitlement? The fact is that life expectancy has increased dramatically in the last 100 years, therefore it is reasonable that the age of pension entitlement should be increased. Whereas people often lived a few short years after retirement, now they may look forward to a decade or two and who would argue against that? As to Maori and Pacific Islanders being able to access the pension at age 60, I have no problem with that at all, provided that individuals fund their own scheme, Perhaps were they to embrace a healthier lifestyle and eliminate for example obesity, smoking, high alcohol consumption and illicit drug use , they might enjoy life expectancy similar to the majority of non Maori and Pacific Islanders. | Peter |
| | |
| --- | --- |
| Good age to retire. | David |
| Through the advanced made in medicine and health care we are living much longer. It makes sense to increase the entitlement age to 67. In the future it will be necessary to raise it again, as the average life span increases. | Lloyd |
| In some occupations it is difficult to get work after 65. At that age as an RN specialising in Elder Care as the senior nurse I was too expensive to keep and my health problems made it difficult to continue. I did 16 yrs as night nurse at Dunblane, half of that time charge nurse. It was a very taxing job, but very rewarding work. | Kay |
| The Government have known for thirty years of this eventuality, it is not new, it is not a unforeseen crisis. Any shortfall needs to be accommodated by re prioritizing the benefits to Immigrants, the Unemployed and the long term career troughers on welfare. Honor the aged, the infirm and the Military Veterans FIRST. | Richard |
| I don't think 2 years makes a lot of difference. What needs to be established is a proper compulsory superannuation saving scheme. There are too many people who aren't saving for their retirement and become a burden on the taxpayers . The ones that save have to pay $1,100.00 a week in a resthome and those that don't pay nothing and believe there are a lot of them .with old people able to be kept alive almost ad infinitum in rest homes we having a ticking time mob on our hands that can't continue to be funded under the current system . | Jock |
| Super payments should be compulsory otherwise there will not be affordability. | Tom |
| This should not change | Richard |
| Interesting article.. having read it I say leave it at 65. | Maddi |
| Believe me, 65 couldnt come soon enough, nah to 67, invest in the seniors, a lot of them if still have good health will enjoy a part time job, or keep working, so still pumping tax back in the system, nice to have that choice, think the govt want us to die on the job so they have more money to waste on treaty and other marlarkey | Wayne |
| Michael Littlewood makes sense. Get on with it. | Doug |
| Its irrelevant for national as they won't be the next government | Michael |
| Funding retirement should be on a pay as you go basis my reason for this is that a dollar saved 50 – 60 years before a person retires is worthless Also a whole industry is required to "invest" the funds and eventually world wide there will not be enough items for all the funds to invest in | Peter |
| Stay where we are, & as you said get rid of the other 2 & reduce Taxes to people they much prefer to have there money in their pocket. | Geoff |
| It should be assessed on the type of work that is undertaken. Heavy manual labour should be given the option to retire at 65 if they choose. | Max |
| I was an "office Boy' prior to Rogernomics. In my mid 50's I became a labourer in the local freezing works. Spent 10 years at it. You have to keep up with the speed of the chain and at the end of the day I can tell you most of the older guys were stuffed! 67 shuffling paper no sweat. Heavy manual labour no way. ( I was NEVER on the dole or received a benefit of any sort until 65.) Had a good work record and they kept me on in the offseason. | Bruce |
| I think it should go back to 60 | Frank |
| 67 seems fair | Kevin |
| I am approaching 65. Whereas I could do an office job (I can no longer get one due to my age to be honest), I can no longer do manual work even though I am generally very fit. So there is no simple answer. | John |
| All the financial pundits say 67 in time as the amount of baby boomers retiring in the near future will swamp the finances of NZ | Graeme |
| It is up to the govt not to squander the super payments | Colin |
| I think they should just leave the retirement age alone. I am 65 now and very pleased to get there as some have not. I had worked from the age of 15. Some people can work until the age of 70 if you sit at a table. If you a builder or plumber etc by the age of 65 you want to retire. A lot of people died in their 70's So you need some time to enjoy your retirement. | Robert |
| ..remove a large portion of government employed free loaders" and stop payments to the "iwi" elite gravy train and we could lower the age to well under 60…. | ChrisH |
| People are now living longer and the savings can go to health. | Graeme |
| Very interesting question. I have ticked 65 – my personal belief is we should be means tested – I am 69 and don't need super – but I also have no problem with 65 being a retirement age for some folk as we all age differently – I realize we have paid tax all these years – 54 years in my case God willing another 6 years maybe my lot the problem though as with welfare – govt run schemes of any ilk are not efficient – super schemes that have come and gone over time can be and have been used as voting fodder by political parties – and hence the issues we have now. as with the unreliability of putting your hard earned cash into saving schemes that are not guaranteed- boomers have invested into property – commercial and residential etc – things they can see and touch. compulsory super is a no no in my view – personal responsibility is- as in this day and age with the debt loaded world monetary system – and derivatives, we have- who knows what would – will be left in the savings tin when – not if we have another GFC crises!! | Ross |
| Retirement policies should be revised. English language should be a priority as part of policies. | Jim |
| If working 67 if not 65 | Jan |
| It ain't broke so don't fix it !!! | Steve |
| Whagt happened to the good old days when Muldoon brought it down to 60 from 65? | Kevan |
| As life expectancy increases, then it seems to me to be appropriate to lift the retirement age. Certainly two years is not that big a gap and I am sure would be manageable. If one is sick, then there are benefits already in place for those people. There can always be changes made if absolutely necessary that reverting back could be made. Plus I agree with raising the entitlement periods for immigrants as noted by National seems an appropriate step to put in place. | Audrey |
| If you are in a manual job 65 is getting to old the body is worn out by sixty | Russell |
| It needs to go up, especially considering the ridiculous 60 to 70 thousand immigrants being allowed in to NZ a year and not including the migrants from the war torn middle east at another 1500.I am pleased to see that other political parties are saying they will reduce migration to 10,000 a year and that will get my vote. | William |
| Should increase to 70 | Jon |
| | |
| --- | --- |
| The retirement age should stay as it is – end of story. | Andrew |
| National should have stuck with John Key's pledge. It was compelling. | Cathy |
| Labour's retirement policies were just another way to 'soak' better off New Zealanders through taxes that have been higher than necessary. Part of their progressive tax agenda. | James |
| I don't think the age should be changed. The system works well as it is. | David |
| I'm with Winston on this – leave super alone! | Matt |