April 9, 2017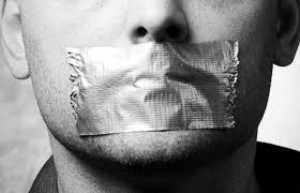 In 2011, the National Government tabled a Human Rights Amendment Bill in Parliament, which, amongst other measures, disestablished the role of the Race Relations Commissioner. The Bill proposed removing its statutory status, and instead allocating the responsibilities to other Human Rights Commissioners.
However, the Maori Party wanted to ensure the role was protected by statute to maintain the power of the Office and objected to the plan – as co-leader Marama Fox explained: "We as Maori need to say to racists – we don't agree with this, stop it. If not, we will force you to."
Instead of sticking to her guns, the Minister of Justice Amy Adams dropped the proposal. As a result, the Race Relations Commissioner, Dame Susan Devoy, continues to push her politically correct agenda onto the country, seeking out new ways to restrict our freedom of speech.
The freedom of expression is crucial to the healthy functioning of a democracy. The media, as the 'fourth estate' – the fourth pillar of a free democracy alongside the Executive, Parliament, and the Judiciary – plays a central role in defending free speech and holding the government to account.
Media freedom has, however, been undermined by the Human Rights Commission. In 2015 they announced they had created a permanent register to name and shame media outlets publishing negative stories about Maori. In particular, they claimed their analysis of media reporting of race relations during 2014, showed the award winning Taranaki Daily News to be the worst offender.
Radio NZ's Mediawatch producer Jeremy Rose investigated the Commission's Talking About Ourselves project at the time, only to find that many of the items categorised as 'racist', were in fact 'Letters to the Editor' and stories republished from the broadcaster's news wire service. As a result, he criticised the report for a lack of rigour, and during the interview, the Taranaki Daily News editor Roy Pilott accused the Human Rights Commission of trying to restrict media freedom by forcing newspapers to stop writing negative stories about race issues.
While the Commission denied its monitoring would stifle media freedom, at the time the NZCPR warned that their actions would cause the media to be much more cautious in the future about printing anything that could be construed as negative against Maori – in case they were labelled as "racists".
The recent debacle over the highly controversial Maori sovereignty clauses in the Government's Resource Legislation Amendment Bill – that was recently passed into law – shows that our warning has indeed come to pass.
Even though the powerful new Mana Whakahono a Rohe agreements were the brainchild of the Iwi Leaders Group – which claim they represent the most fundamental change in the 30 year history of the Resource Management Act – and were included in the Bill by Minister Nick Smith under controversial circumstances in November last year, there has been almost no media coverage.
That media silence meant that New Zealanders had little understanding that provisions to bring about Maori co-governance of local authorities were about to be passed into law. This prompted the NZCPR to publish a Letter to the Prime Minister in the Sunday newspapers – informing the public about what was going on and calling on them to help us stop the Bill.
While the Prime Minister ignored our appeal, what became obvious was the fact that almost no-one – including the media – had heard about the radical Mana Whakahono a Rohe agreements.
Yet not too long ago, such radical changes – introduced in such a manipulative and misleading manner by a Minister – would have attracted significant media attention.
In response to our advertisement, Nick Smith said, "There has been a claim made that there has been no consultation on these arrangements and that they are just there to appease the Maori Party. This is untrue. Iwi Participation Arrangements were included in the 2013 public discussion paper on the RMA reforms when Minister Adams was leading the RMA reform and before the Maori Party was in discussions with the Minister for the Environment. The 2014 National Party election policy specifically referred to iwi participation arrangements saying we would 'Improve Maori participation to specify clear requirements for councils to involve iwi/hapu in early stages of planning'. They were then included in the Bill that was introduced in December 2015".
To set the record straight, in our Letter to the Prime Minister advertisement we said: "What is most galling is that you have not even asked the community what it thinks about the Mana Whakahono a Rohe agreements."
Contrary to what the Minister said, the new Mana Whakahono a Rohe agreements weren't included in the Resource Legislation Amendment Bill until 10 November 2016 – eight months after public consultation had closed. As a result, there has been absolutely no opportunity for public input into these new statutory powers that now include hapu, as well as iwi.
However, in a cunning move when drafting the changes to the Bill, the Minister gave the new Mana Whakahono a Rohe agreements a dual name – also calling them Iwi Participation Arrangements, the same name as the old provisions they replaced!
So, when Nick Smith claimed there has been ample consultation on iwi arrangement and that National had even campaigned on them at the last election, he is referring to the old 'Iwi Participation Arrangements', not the new 'Mana Whakahono a Rohe Agreements'.
If the media had been closely following these developments, Nick Smith would not have been able to get away with his deception, and the public would have been far better informed about the powerful new statutory powers that National has granted to dozens of iwi in each local authority area, along with hundreds of hapu.
Meanwhile as National downplays the new agreements in the RMA, claiming they are largely administrative, Iwi Leaders and the Maori Party are celebrating their victory.
In an interview on TV One's Q+A last Sunday, Corin Dann pressed the Maori Party co-leader Marama Fox on the significance of the new Mana Whakahono a Rohe agreements:
Corin: "The RMA, how significant is this new iwi participation part of it? A significant change, isn't it?"
Marama: "Yes."
Corin: "So, in future, the onus shifts. The council has to go to local iwi and say, 'We need to draw up some terms here for when we want a major consent. We have to talk to you guys.'"
Marama: "That's right."
Corin: "But you can't stop the council doing something, can you? You have a say, but the council makes the final decision."
Marama: "But it's collaborative planning, right? So we collaboratively get around the table, we say, 'These are the things that are important to us.' If they ignore that, then they do it at their own peril."
Corin: "What does 'at their own peril' mean? … So do you see in practice, in future, as this evolves over time and we have these formal agreements set up and there's even potential for mediation if you can't make these agreements, that they become set in stone and that there is a real power there for Maori?"
Marama: "I do believe that that's a real power for Maori."
Corin: "…effectively you're creating a separate system here, that Maori get a special right over council consent decisions."
Marama: "Yeah, but that's an irrational fear. What is the fear about having a Maori voice at the table?"
Corin: "But you've just said they will have a power."
Marama: "The power is to collaboratively plan what is best for our environment around consenting. How is that something to be feared? That's unifying. That's not separatist."
In muzzling media freedom over Maori issues, the Human Rights Commission has a lot to answer for. In a well-functioning democracy the media should have been investigating and reporting on these ill-advised agreements as soon as they appeared in the Bill – especially as they will impact so heavily on local authority decision making and the crucial resource consent process.
This example clearly illustrates that the freedom of expression is the cornerstone of informed political debate. It's in the nation's best interest to have the greatest possible freedom for all New Zealanders – especially the media.
Unfortunately the Human Rights Commission is now planning further restrictions on what New Zealanders can think and say – this time through the introduction of 'hate crime' legislation.
'Hate speech' has long been an offence in New Zealand. Sections 61 and 131 of the Human Rights Act, criminalise opinions that could be deemed as 'threatening, abusive, or insulting' on the grounds of 'colour, race, ethnic or national origins' that could create racial disharmony – with a penalty of imprisonment for up to 3 months or a fine of up to $7,000.
However, while there is no specific 'hate crime' law at present, on Radio NZ's Morning Report on 16 February, the Race Relations Commissioner Dame Susan Devoy confirmed that she is pressing for it, by working with the Police to collect better data – as a pre-requisite for a law change.
In answer to the question posed by reporter Susie Ferguson, "So at this stage, it's more about collecting the data, knowing what you are dealing with, so potentially further down track something that would be a specific offence could be created – if the data would appear to support that", Dame Susan replied, "Exactly."
While the Race Relations Commissioner subsequently backed off, saying, "We are not advocating for any new laws", her comments on radio that she was working with the Police towards that end, prompted Auckland University of Technology's Professor Paul Moon to take pre-emptive action and mount a campaign aimed at protecting the freedom of speech at universities.
Professor Moon understands only too well what a devastating impact such new laws would have on New Zealand. He was the victim of a Human Rights Commission's attack on free speech following an anonymous complaint in 2008 about his new book, This Horrid Practice – which portrayed cannibalism as a violent and widespread practice among traditional Maori. He wrote about the investigation for the NZCPR at the time.
Professor Moon, who is this week's NZCPR Guest Commentator, explains his 'free speech' initiative in this way:
"A plea for free speech in our universities might seem about as unnecessary as a demand that all people be treated equally under the law. After all, the Education Act asserts clearly the right of academics to speak as critics and consciences of society – supposedly securing universities as bastions of independent thought and open expression.
"Yet, recent events at home and overseas are endangering freedom of speech at our universities, and terrorist attacks in Europe are having a chilling effect. A recent study of 115 British universities found only seven had not experienced some sort of censorship, ban or intervention which curbed free speech.
"The right to free speech is so ingrained in New Zealand's ethos that today a diverse group of 27 high-profile New Zealanders has released an open letter warning of 'the forceful silencing of dissenting or unpopular views' on our university campuses."
The letter, which can be seen HERE, calls for our freedom of expression to be maintained and protected against Governments and groups that want to restrict free speech in the name of safety or special interest.
The reality is that calls to restrict the freedom of expression in New Zealand are growing stronger. To their credit, successive governments have rejected such pressure. But the ease, with which National abandoned its plans to remove the statutory role of Race Relations Commissioner, shows how easily they can be influenced.
If our freedom of thought and speech are to be properly protected into the future, the role of the Race Relations Commissioner, which is leading the work on further restrictions – and indeed the whole Human Rights Commission – need to be disbanded before they have a chance to further endanger the fundamental rights and freedoms that we hold so dear.
THIS WEEK'S POLL ASKS:
Do you believe free speech is under threat in New Zealand?
*Poll comments are posted below.
*All NZCPR poll results can be seen in the Archive.

THIS WEEK'S POLL COMMENTS
| | |
| --- | --- |
| Continues to be so with people like susan Devoy and Mike Bush the commisioner of police getting together and discussing laws for much softer language for hate speech speech.. The minister of police and justice new nothing about the meetings. | Dene |
| What do you mean under threat. The politicians have already done us over. Democracy has ceased to exist. | Bruce |
| It is under threat because democracy itself is under threat. | Brian |
| The killing of a university club by accusations with no substance is a prime example. | Nick |
| | |
| --- | --- |
| Absolutely. | Sheena |
| Hell yes, it just seems to never end. It seems Maori have the government by the balls and get any decision they like from them. The end of our way of like in New Zealand? | Fraser |
| Recent developments have really brought this to light-especially with the RMA. | PETER |
| Try and say something constructive against Maori and see how far you get. | Warren |
| In as much as anything "said" against Maori is considered "racist". Who are the racists here? Maori demand this and that (and get it), call the rest of us racists, and are so fragile it's not funny. They are the racists. I'm too old for this rubbish and refuse to bow down to it. | Sheila |
| Definitely! It is topical to remind Nick Smith that he goofed once before and a cabinet minister, and lost his post because of it. The Prime Minister Bill English should not be able to forget that he led National to a whopping defeat in 2002 against the equally useless Labour Government. If they don't learn from the mistakes of history, they are bound to repeat them. With apologies to William Shakespeare, I say: "Out, damned Government"! | Kevan |
| Susan devious so-called job should be abolished. If I say something that offends then that is people's right to choose whether they want to be offended, or if perhaps they think about what I have said and then decide whether to be offended or not. This whole issue is a nonsense – just more pic crap. | Carolyn |
| We haven't had freedom of speech about Maori issues for a long time. There is an informational crisis in this country. Journalism is dead. | Monica |
| I have found that free speech is under attack in every NZ university. | Cyril |
| I & my family will no longer support National after passing this latest legislation. Either we are a unified nation or we are divided. Now we are divided into a them and us country. The National Party once stood for the whole country but now no longer. | Brian |
| The social engineers are empowering the thought police to demonise anyone who questions their Marxist agenda. NZ's education system is brainwashing and dumping-down our children. Something needs to change soon or we are doomed to very sad future. | Steve |
| The media in general are often guilty of biased journalism with contentious issues like abortion and euthanasia | Ken |
| Vigorous discussion and debate is a pillar of democracy. Occasionally, someone is likely to say something a bit sharpish…….. so what? If s/he has really gone over the top, people will stop listening. | Barend |
| I would like to comment publicly, but I am afraid I will offend someone or something or someones alternate, or some minority or anyone else that is not the majority of our society. | Peter |
| Scary stuff! | David |
| To ban freedom of speech in universities is Putin-Isim. The "Press" is partially controlled by Politian's and we have that Dame acting as a race conciliator who runs with Maori and Parliament. Our present electoral system allows a current MP with so called credentials in a vast majority electret to remain by listing as a list MP knowing he/she will automatically return without doing a thing. Just imagine Bill English being at the bottom of the parties list. Wake up New Zealand. | Robert |
| It is time Dame Susan Devoy was gone from her position she is bad news for New Zealands future as a free society. | Digby |
| Our small formerly happy civilised little country all wanting their own agenda and power is fast becoming very divided and setting people at loggerheads because it seems to me there are too many groups. | Laurel |
| I have just two words for Susan Devoy, Nick Smith and other fellow travellers. The second word is "off". | Peter |
| Absolutely! | Brian |
| Too many ill-advised politicians and liberal teachers and lecturers. | Catherine |
| Without a doubt ! | James |
| The suppression of free and open speech has long been a tool of these PC clowns and the progressive left looneys. | Sam |
| Absolutely! The Left has steadily eroded the rights of a free media, so that it now stands emasculated, and totally impotent. | Brian |
| Clearly demonstrated by your editorial. | MARILYN |
| One of "progressive" thinking's arrogant convictions. | Alister |
| Absolutely. People are very wary about what they say about an issue such as Maori privilege for example. | Barbara |
| Yes Susan Devoy's office & position should be abolished. | Rex |
| The PC movement & what I am going to call the sepratist movement supported by marxists/socialists in government in concert with powerful lobby groups, have for some time controlled conversations in New Zealand via intimimidation, persecution & negative labeling. Time it stopped. | Tracy |
| What free speech – there isn't any !!! You need Mr Bean to come over from the UK and fight for the right to insult someone if you emotionally believe it is reasonable to do so. Remember NZ is now a Socialist Bureaucratic Government because senior politicians cannot be removed by the people. Question is, "How did NZ get to this dismal position? | Frederick |
| Every day I seem to say something at which a family member, friend or acquaintance says that I shouldn't really be saying that. I am from a part of the world where free and uncomplicated speech is a cornerstone. I don't intend to cause offence and those who comment know that I am probably saying what they would like to say except that they take too much notice of the sensitivities of others. Society is creating a " think it but don't say it" environment which will eventually be self destructive. First step. Devon and her role have to go. | Mike |
| The laws covering libel are sufficient to prevent liars from making false statements. | John |
| WHEN FREE SPEECH IS GONE, CIVILISATION IS FINISHED! | Don |
| PC is a major enemy. Susan Devoy seems intent on becoming one. | Roy |
| Yes, it has been for years, not only in NZ it's all over the world, try blaming the one world government, it's called power and control. | Athol |
| With comments made by the Commissioner and the motivation of the Maori Party, how can one not believe that freedom of speech is under threat!! | Michael |
| The liberal left aided and abetted with 'fake news' often use whatever tactic they possibly can to disguise and twist reality. Broken families (and thus their children), widespread benefit 'bribes', broken education systems producing massive societal ignorance often attempt to quell all criticism. What's that called? Dictatorship! | Stuart |
| Having seen during ww 2 how many gave there all for our freedom is make me sick to hear those idiots are giving our freedom away for personal gain. It was called selling out. They were done away with during the war and that idea is tempting. We must be very careful at the next election. Throw out the rubbish. | Johan |
| It's already well underway, to the point of being systemic! | Dennis |
| If freedom of speech is taken away, what is next, would there be a law against freedom of thought !!!!! | Rod |
| National have absolutely lost my vote!! And votes of a lot of people around me. I have never felt such concern for the future of our country. | Elizabeth |
| Freedom of speech should ALWAYS be of paramount importance, usurping all other considerations. | Tony |
| Free speech is the basis of a democratic society and a real blessing to be living in it and we should protect it at all costs! | Theodorus |
| It is not merely UNDER threat, it is actually being eroded | Geoffrey |
| The RLAB passing in an under the radar manner is a perfect example of where the government avoided involving the electorate in any dialogue on the issues. Free speech is affected by government arrogance and further exacerbated by a media that is controlled largely by two corporates as to what news is published or presented on radio or TV. It is a dangerous situation and could lead to a form of totalitarianism. | Tom |
| The election's can't come soon enough. | Alan |
| I thought we voted for representatives to do what is in the best interest of ALL New Zealanders?? It will come…. | Caro |
| The so-called liberals, who hold out to be the 'progressives' are actually the 'regressives'. These are the people who hold out for tolerance but are then intolerant of anything that doesn't agree with their deranged self-interest demands. These are the people who cry for freedom but then want to deny it to anyone who has a view that is different from theirs %u2013 but which is usually far more authentic. | Jack |
| We are fast going down the track of what has happened in South Africa since the dismantling of apartheid – the pendulum has swung in the opposite direction, giving black South Africans more rights and privileges than white South Africans. Will having Maori sit as of right (not by election) on local bodies scare more people off standing for election? It's hard enough to get people to put their names forward now. | Laurence |
| I prefer to tell the truth. | Peter |
| Election year, will the real issues be aired or or will silence prevail. | Sherie |
| I'm sure at the next election – we will see National "down the line" – a new party as Government, I just hope the "Brown Party" are not part of that – -This statement is MY RIGHT to FREEDOM of SPEECH .. They have far too much to say and twist everything to their advantage … so voters – The Power is with you for a better life for ALL NZer's when you make your vote. | Elayne |
| ,,but ChristianityAlready we have 'no go' areas, abortion, lint, Racist policies, Islam, but Hristianity is fair game, notably absent from National radio and TV news at Easter. | John |
| Our rights are slowly being eroded Away and we are encouraged to not make waves. | Douglas |
| Free speech has been threatened for a long time now. Today? It is overt. | Mabel |
| | |
| --- | --- |
| I do not see how being world squash champion qualifies some one to decide what we can discuss publicly in the media! | Tim |
| Dr Paul Moon (and his supporters) should be given every encouragement to fight the evils of the 'politically correct' (PC) ideological sledgehammers. Few would know nowadays that Vladimir Lenin defined PC tenets in detail in 1921. The purpose of his fight against 'political incorrectness' was to stifle democratic debate within the Bolshevik Party by forbidding the use of certain words and thoughts. So too do the pushers of modern day PC wish to clobber those that disagree with them. Does the desire to crush opposing thoughts mean that we should all sign up to the sport of squash? To examine some glaring faults in PC doctrine, one can look at the following two aspects: First that it is racist to say negative things about minorities, but quite alright for minorities to utter racist slurs against the majority. And, secondly, that we must respect all other cultures: Does this mean that we must approve of female genital mutilation? Of course not. Many of our modern-day problems arise when politicians are too cowardly to stand up to PC blackmail. This year is election year, use your voting rights wisely. | Hugh |
| Susan is Devoid of any common sense when it comes to this, but ultimately it is the job of the Govt to ensure free speech and democracy, but I won't be holding my breath till that happens. | Stevo |
| The lack of media scrutiny of the RMA reforms attests to this. | Willy |
| There is the saying "only in America" now I say "only in New Zealand" this country has gone PC barking made and coupled with the continued pandering to Maori, Na is becoming progressively divided and racial. I say the hell with the law, say what you like to whoever including Maoris. | Don |
| Maori can say anything they like about europeans, settlers, colonisation (without any of which where would they be today) with no HRC criticism. While in the opposite direction, any comments by europeans about maori are unacceptable. They may be offended by being referred to as brown, and HRC supports their position; I'm offended by being called pakeha and HRC doesn't give a damn. | Alan |
| I wonder who really is running this country by now. My impression is that this 'National' Party is just a facade –nothing more!! And as far as this ' Race Relations' outfit run by Devious Devoy ( OOPS now I am in for 3 months in jail). This is only another tool in their arsenal to destroy what is left of our Democracy. Minister Goebbels would be surprised how well his ideas to control and finally remove free speech in NZ are turned into practice. If this rot is established all critical voices in NZ will in jeopardy. And that includes the NZCPR and all these people who send their comments to this website.Interesting is this interview with M Fox where she basically threatens us by saying ' at their peril' So much for Human Rights and Race Relations . I call this a crock of s—t. | Michael |
| There is no such thing as free speech in NZ. | Kay |
| I WILL not be voting for National this year. First time ever. Due to the creation of unelected Iwi positions on councils. Bloody bastards. | Todd |
| We have already lost the vast majority of our ability to truthfully state what is to many people glaringly obvious. The powers that think they be are now just tidying up the remains of our democratic free speech rights. | Alan |
| Thank goodness you are around to highlight the Issue. | Neville |
| We should not have to fight to retain free speech, by our liberty and democracy should guarantee absolute freedom of speech without any impediment, to all citizens. The danger today is the same as for two thousand years, false information wrapped up and presented as truth. | Richard |
| Hell yes – ask the folks who tried to start club for european nz uni students. But its OK to have a Maori or chinese club. | John |
| The Race Relations Commission has got to go. This is a PC factory. | Ronmac |
| The Politically Correct grey blanket that is draped over everything when it comes to accurate descriptions, means that if I describe someone who stole my car, as a big fat Maori with tattoos, I would be accused of being a racist and using offensive terms to make an accurate description. It would take me half an hour to cobble together a politically correct version that would convey the message in any kind of meaningful way. And even then it would waste a lot of time and create confusion in place of clarity. In fact I believe the practice of using politically correct language is the cause of the obesity epidemic and any number of social disorders that were once minimized through peer pressure and the fear of being made to look bad. It worked very well. | Dianna |
| Of course it is. May already be to late. | Martin |
| No further comment required!! | Andrew |
| And has been for a while. It is not helped by a National Government which seems hell bent on moving even further left and is now also fostering race based policies. | Pdm |
| It is a worldwide phenomenon which has been going on for years. Wars have been fought in countries where the freedom of speech has been denied. I just can't see why the government is so set on removing the democracy of its citizens. | Dennis |
| | |
| --- | --- |
| We have become a PC namby-pamby snowflake society … god help us if Susan Devoy has any influence on this subject. | Maddi |
| People died in wars to give us free speech and to have freedom and a right to free speech. We all don't agree with each others way of thinking at time. But that is the right of free speech. | Robert |
| Democracy is slowly but surely leaving us as weak government bend over backwards too appease the racist Part Maori Party. | Greg |
| I am so incensed by this. | Meg |
| With smith, the maori party and devoy plus a lot more this country may as well join north korea as at least they know they dont have freedom of speach but think they do because there gov say they do, thank goodness for the likes of Ron marks and Winston Peters who may be able to stop this national and marori crap in sept when we vote. | Richard |
| The UK Uni figures are a pointer to where we are going. | Mo |
| What about the lack of anonimity in letters to the editor? | Howard |
| Once again it is the separist Maori faction calling the tune. | Mike |
| Where the hell is this country going!!! | Mark |
| We have become so priggish in our expressions and stultified in our thinking that it becomes unbearably offensive to speak the truth. | Adrian |
| I believe we need freedom of thought and speech everywhere, not just in Universities. It's worth protecting, just as our democracy is, which is also under attack. | Brenda |
| I expect some of you have read Richard King's excellent book,"On Offence- the Politics of Indignation"? | Beverley |
| Will this lunacy ever stop? | John |
| It is happening every day. | John |
| Laws like this would surely result in people being sued far to easily for a slight slip up. Pretty soon a few opportunists would be ready to sue at a moments notice. To close to a dictator state. | Donald |
| Freedom of speech has been under threat in NZ for a very long time. Why else is my assertion that Apartheid exists in NZ always shouted down? | Geoff |
| Most definitely, as are so many of our other freedoms. National is fully entrenched in the Globalist [UN] government agenda. How many people are aware that the NZ Conservative Party was refused permission to participate in the first political debate held at Auckland university recently. Reason, their major policy plank is 'BINDING REFERENDUM'. | A.G.R. |
| Of course, freedom of speech is the very foundation of democracy. It worries me that 'news media all around the world is in the hands of too few. | Ken |
| I have great difficulty understanding Nationals role in this. Only hope all disgruntled National voters will give their "party" vote to NZ First. and not give National their electoral vote. | John |
| Just like every other western country, the commo agenda deep state is trying very hard to shut us down……we need a major shake up this election, nats, labs, greens need rule .303 otherwise free speech along with other freedoms are going to take another major hit, ie, firearm reforms/laws/leg to name 1. | Wayne |
| "Political Correctness" is thrust upon us on every possible occasion and 'democracy' is becoming the oppression of the minorities by a so-called 'majority'. | David |
| Too late, it is already here. Criticise racial inequality, Islamic brainwashing, or gender deviation and there are cries of "Racist" "Islamophobe" and "Homophobe", thus shutting down any meaningful discussion or differing points of view. Strangely, it is still politically correct to rubbish Christianity and Jews to your heart's content. What a gutless lot of politicians we have to choose from. Political correctness spells the death of a free nation. | Mitch |
| It is vitally important to be able to voice opinions freely. Otherwise we might as well be a communist of facist dictatorship. | Gary |
| Listen to Professor Jordan Peterson's interview – very worrying. | Jan |
| Our open democratic and equal opportunity society is under threat from incrementall small attacks which will add up to a serious problem which unfortunately may not be fully recognized until.too late. | Frank |
| ….and that's stating the obvious….any census of free speech is a road to disaster . !!! | Chris |
| Can I freely criticise Maori, tribalsim, Islam? NO! To do so risks the condemnation &/or prosecution by Commissar Devoy. | Auntie Podes |
| We have been grossly betrayed by Nick Smith and the National Party and when New Zealanders wake up to the removal of our basic democratic rights by the National and Maori Parties they will not be forgotten or forgiven will not be. | Bryan |
| Totally. PCness has gone totally beyond all reason. I think it stinks. Maori can say what they like but we as Pakeha can't? Every New Zealander has a right to speak and not be muzzled. | Kerin |
| It seems the only freedom in NZ is granted to Maoris. Its time all of that stopped. | Des |
| | |
| --- | --- |
| When we arrived in Auckland from England in 1973 there was no such thing as a Race Relations Conciliator and there was an Auckland radio DJ with a campaign (with bumper stickers0 called 'Punch a Pom a Day'. We never worried about it and we have lived here ever since. Present day New Zealanders need to harden up and get on with it. Freedom of speech or government control? Give me freedom of speech every time. | Peter |
| As Long as we have Susan Devoy curbing the right of people to say what they think about Islam and other touchy subjects like unelected Maori participation on local councils we continually lose the right to say anything about subjects that are off limit s by people like Susan Devoy. | Colin |
| Its a mistake to vote for national, they have proved to JUST for maori NOT EVERYONE & if we are not careful susan devoy WILL cancel FREE SPEECH. | Cindy |
| Three groups to get rid of this week! Devoy and her office, M.M.P. with its minority loud voice able to pass minority decisions against the wishes of the majority and the Maori Party for the same reason and its ability to change the local council decisions against the wish of the voters. | Chris |
| Definitely. | John |
| Yes – Most definitely! The entire concept of establishing a law or laws against "hate speech" is a very disturbing and sinister development and it should be stamped out immediately. Further, the office of Human Rights Commissioner, currently occupied by Dame Susan Devoy, should be disestablished, a development that might, hopefully, encourage Dame Susan to seek employment in a role more in keeping with her sporting background. As a squash coach, perhaps? | Martin |
| Controlling or restricting freedom of speech is a precursor to banning statements criticising racism in this country. Remember, we now have a political party based on race and this government is being blackmailed into giving powers to that racist party that the rest of us do not have. | Alan |
| Yes it is but don't let the Maoris say any thing. They all talk a lot of shit. | Graham |
| It is at the beginning to any threat to freedom of speech, association, assembly, travel, expression that we must use that freedom and speak up to say what is wrong and what is right. | Ray |
| There is far too much politically correct bull shit and the news media is captured by it and leading it. | Tony |
| The fundamental right to speak ones mind is sacred right in a free society. Everyone's opinion carries equal weight and the right to be heard without being pigeon holed by popular political correctness and the manipulation by minorities. | Max |
| Too much concern about IWI rights, above the marjority of the population. One rule. For all. Maori do not need separate rights or special laws. | Don |
| Try it and see – you will have the Susan Dame after thee! | Bruce |
| When university dons felt compelled to write an open letter to Government, asking for universities and the general public NOT be constrained to speak out on any matter, we should all be concerned, in an open democracy. | Donald |
| Unfortunately facts can be mis-read as racism. There is no blurred line here. We as educated informed people must be able to distinguish between the two and accept facts no matter if they are helpful or hurtful. | Howard |
| What is taking place under National is very disturbing and should be a wake up call to all of NZ but the media are be muzzled. I have a meeting with my MP on Wednesday to discuss these issues. I hope Winston comes to the rescue and be Brave. | Ken |
| The public are being sidelined by the NZ human Rights Commission which has scared off the media from reporting the race based bills being foisted on us by under hand tactics of sleazy MP's. | Graeme |
| Control of the media by organisations like Fairfax et al ensure that only the opinions that serve those organisations are aired. This coupled with the push by touchie-feelies to introduce hate speech/crime legislation and free speech is becoming well nobbled. | David |
| Look at who is driving this repression and you will see a much bigger agenda. | Kelvin |
| Has been for ages. | Barry |
| Many things successive governments have done such as signing us up to restrictive UN aggrements along with back door deals with Maori elite are slowly eroding our freedom and obviously free speech. | Rob |
| We should be able to say what we want when it suits us, why are these people getting so touchy just get over what the odd person says & get on with life. | Geoff |
| It's not the Maori we need to be afraid of at this point, it's the Muslims. Take note of what is happening in Europe and it has already started here – look at the SBW sag this week – he should be sacked. I'm guessing everyone was very quiet about this because of Employment Law which is another pile of rubbish that has become far to complicated and all in favour of the employee. SBW should have raised his concerns when negotiating his contract, not blindsiding everyone on the night of the game. Boycott the Blues and hypocrites who "pick and choose" which parts of the religion they follow. | Trish |
| | |
| --- | --- |
| The worst of it started with that snaggletooth closet Lesbian who never left school that kiwis voted in for 3 terms and were obviously quite happy she was restricting their speech. All the consequence of an ignorant, naive, dumb electorate that politicians treat with contempt because they are contemptible. | Peter |
| Under the guise of political correctness which someone on the left has called 'just being polite' there are people and organisations keen to limit and close down debate that THEY don't like. All around us we see the result of such assaults on freedom of speech. People who feel they can't discuss certain subjects of immediate note because they fear being labelled 'racist' and worse. | Roger |
| I witnessed a teacher trainee forced to rewrite an essay to reflect the PC view of the lecturer rather than the carefully thought out and sincere view of the student. This happened many years ago so I can only think how mush worse it has become today. The time has well and truly come for society to 'push-back' for the restoration of free expression in NZ. | Jock |
| Definitely this is of real concern., but this is not new, it's been going on for years so it's only going to get worse. Has anyone organised a petition for a referendum for any of these actions to make sure everyone is informed .. We are really heading into a dictatorship, certainly well on the way anyway. | Audrey |
| Climate Change sceptics are excluded from climate change conferences because we are told we should not have to listen to nutters, – this is just one of many examples of restriction of free speech. | Wah |
| I have friends who have been National Party members their whole voting life, saying they will not vote for National again until they stop pandering to every Maori whim. | Lloyd |
| In a country/world increasingly dishonest and fearful of of the truth, differing opinions/beliefs are most definitely being shut down. We need to toughen up, increase our self awareness thereby we will have better self esteem and self confidence and able to accommodate differing views without feeling threatened. | Carol |
| Clearly free speech IS under growing threat in New Zealand, and indeed in many other countries which have so staunchly defended free speech in the past. | Rob |
| The creeping insidious socialism by stealth = political correctness. NZ's isolation allows many to have a naive view of the world and its on-going history of human struggle. | Francis |
| The liberal Left are the real bullies. | Brian |
| Apart from the growing threats and actions we are increasingly aware of overseas, we must be aware the same things are also growing here. Apathy is a wide-spread problem here, so let's pull our heads out of the sand! | Frank |
| Nothing changes National keep lying the Maori keep their cunning manipulation the rest of NZ slumber on. | Lance |
| After reading your latest posting I would say "absolutely". | Scott |
| Anything critical is immediately labelled racist. | Mark |
| Like other things, it gets slowly chipped away at, with most people not seeing the small changes. | Andrew |
| Having escaped from a communist country for the same reason (free speech) that is appearing in NZ ,is a sad state of affairs. The people of this country must fight this dictatorship by registering a non confidence vote at the next election. | Frank |
| And I'm really worried. Although I am 75 years of age I worry for my grandchildren. | Graeme |
| The thin edge of the wedge is the lack of coverage by the media on issues unpalatable, for fear of reprisal from policticla powers is alrady visible. Do we want to become a communist sosciety where expressing a thought that may will be good for the country, but not for the party could end with you in jail or executed? Our forebear fought to world wars for the right to disagree. Let's not let their lifes lost be in vain. | Steve |
| Dame Susan is so far off-track, it's disgusting. The role RC is "relations" not advocacy for special interest groups – although, to be fair, that role has always been "Black right, White wrong" Get rid of the role – it's diversive and causes more problems than it solves. | Derrick |
| | |
| --- | --- |
| Saying anything that is critical of Maori brings foam-flecked screams of "Racism!". So, yes, free speech IS under threat. | Lesley |
| There's no doubt about it. The irony is that the so-called "liberals" of the political left are the most repressive in terms of free speech. If it's what they agree with, then that's fine; but any dissenting view is met with abuse, physical threats, and disruption. Utter hypocrites, the lot of them. | Graham |
| By stealth? | Chris |
| There is so much social pressure not to express views contrary to the political move of the day. Worse is the very real fear of losing business contracts, being denied govt services or being failed by lecturers. | Fiona |
| And behind our backs with no public consultation. | David |
| Do we want to end up like Russia and China, one word against the goverment and you end up in Jail or worse. | Tony |
| Allowing HRC to continue on this track will move New Zealand into very dark days. | Neil |
| We have the right to free speech at all times. | Jim |
| We have become afraid that any negative comments, regardless of their validity, will be scorched as 'racist'. Sad day for NZ. | Liz |
| Free speech has been limitted for a long time when facts are regarded as negative and therefore offensive and racist. Our western culture is under severe thread. | Leonard |
| Nothing new but time for action to protect our freedom of expression. Censorship in media is already very apparent. | Di |
| Apartheid, now restricting freedom of speech by stealth. What will the next attack on democracy be? | Peter |
| The PC brigade shut down free speech on the flimsiest of pretexts. Anyone who dares not to to tow a politically incorrect line stands accused of committing a 'microagression' | John |
| People are too scared to speak out and that is why there is so much child, vulnerable adult, women and animal abuse in New Zealand. | Laura |
| It is racis tdriven by those the most racist. They are hypocrites opposed to racist remarks that are in fact truth. I am leaving this country as it has promoted racist views on racism from a minority. | Dave |
| Freedom of speech is subtly being eroded throughout the country, not just the universities. | John |
| Stop special treatment for maori. | Kevin |
| The university Left's objectives, free-speech or otherwise, only go as far as it suits them. Anything that's a danger to them must be stopped, destroyed, curtailed, dumped – you name it. | Jim |
| It has been under assault for years. | Alan |
| | |
| --- | --- |
| Absolutely – the PC brigade are always trying to close us down if we say things they don't agree with. I support the proposal to abolish the whole Human Rights Commission including the Race Relations Commissioner. | David |
| Free speech is definitely under threat – and good on Professor Moon for doing something about it, | Casey |
| That group at Auckland University who wanted to celebrate being Europeans received death threats I believe – groups pushing for censorship are becoming violent and dangerous. Any plan for hate speech laws needs to be ruled out once and for all so these groups stop campaigning for a law change. | Paul |
| The radicalism we have seen overseas is here in New Zealand too. Those in positions of power must ignore their censorship advances. | Tony |
| It is a slippery slope – give an inch to those seeking to close down voices they disagree with, and they will want to take a mile. Get rid of the Human Rights Commission so there is noone sympathetic to their view to encourage their radicalism. | Brian |