September 11, 2022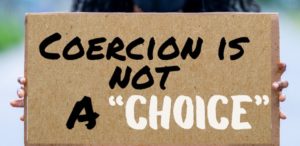 The coroner's inquest into the tragic death of Rory Nairn following immunisation with the Pfizer vaccine raises concerns that need to be addressed.
Let's examine how events unfolded.
Pfizer's application for the use of their Comirnaty COVID-19 mRNA vaccine in New Zealand was lodged with the medical regulator Medsafe on 3 November 2020. Approval was given on 3 February 2021 for a 'provisional' consent for a period of two years.
Once a new medicine has been approved by Medsafe, a monitoring process is established to identify any serious adverse reactions that may not have been picked up during limited clinical trials. Healthcare professionals and patients are encouraged to report side-effects to the Otago University based Centre for Adverse Reactions Monitoring (CARM).
For the Pfizer vaccine, all adverse events following immunisation (AEFI) – including symptoms, diseases, abnormal laboratory findings, or any other untoward development – are recorded weekly and published on the Medsafe website.
The latest available update is for the week of 22 July 2022. It shows 11,133,437 doses of the Pfizer vaccine have been administered and 62,937 adverse event notifications have been received, of which 3,452 have been deemed to be serious.
New Zealand's Covid-19 vaccine rollout began on Friday 19 February 2021.
By late April, after 224,000 Pfizer doses had been given and 1,600 vaccine incidents had been reported, 'myocarditis' was included as a new safety signal: "There was one serious report of myocarditis this week. Medsafe is currently reviewing this signal and we will provide further information once the review is completed."

Myocarditis involves the inflammation of the heart muscle and is a serious condition that, if left untreated, can be fatal. It is the same story with pericarditis, which involves the inflammation of the tissue forming a sac around the heart, and myo-pericarditis, where both the heart muscle and the sac are inflamed.
In early June, Medsafe published a "Monitoring Communication" outlining safety concerns about vaccine-induced myocarditis and asking for any new cases to be notified to CARM.
The Ministry of Health published Medsafe's announcement on their website.
On 21 July 2021, as more cases were being reported, and similar concerns were emerging overseas, Medsafe issued an alert: "CARM has received 9 cases of myocarditis, 5 cases of pericarditis and 4 cases of myopericarditis… Healthcare professionals should be alert to the signs and symptoms of myocarditis and pericarditis. Vaccinated individuals should also seek immediate medical attention should they experience new onset of chest pain, shortness of breath, palpitations or arrhythmias."
A memo sent that day to the Director-General of Health from Dr Ian Town, Chair of the COVID-19 Vaccine Technical Advisory Group also recommended the introduction of new restrictions including: "People aged 16-29 years receive their second dose of the vaccine at least 8 weeks after the first dose. A longer interval between doses may reduce the frequency of some side effects… Anyone who develops confirmed myocarditis and/or pericarditis after the first dose should not receive a second dose of the Pfizer COVID-19 vaccine".
At a time when the public and the media were regularly checking the Ministry of Health's website for more information about Covid and the vaccine, Medsafe's crucial warning does not appear to have been published.

On 1 September 2021, Medsafe reported New Zealand's first vaccine death in their weekly update: "Following medical assessments by CARM and Medsafe it has been determined that… 1 death was likely due to vaccine induced myocarditis (awaiting Coroner's determination)."

The death of this woman in her 50s, appears to have occurred around the time Medsafe issued their 21 July 2021 alert. Following a request by the regulators, the Ministry of Health published a statement on their website on 30 August 2021 explaining, "The COVID-19 Vaccine Independent Safety Monitoring Board has advised the Ministry of Health to ensure that healthcare professionals and consumers remain vigilant and are aware of the signs of myocarditis and pericarditis. This advice follows the review of the death of a woman following her Pfizer vaccination."
That directive, however, did not stop more deaths.

By the time a second myocarditis alert was issued by Medsafe on 20 December 2021 revealing 233 reports of myocarditis, pericarditis and myo-pericarditis, two people had died – the second was Rory Nairn.
With three deaths now attributed to vaccine-induced myocarditis (a third notification was made earlier this year) the six-day inquest in the Dunedin District Court into the death of the 26-year-old plumber has revealed many troubling matters.
The Court heard that Rory Nairn died at his Dunedin home on 17 November 2021, less than two weeks after receiving his first dose of the vaccine at a pharmacy. He had complained of pain after the immunisation on November 5, including fluttering in his chest, but since he hadn't been told about the risk of myocarditis nor the symptoms to watch out for, he hadn't sought medical help.
With his condition deteriorating, as he was getting ready to go to the hospital's emergency department, he collapsed in the bathroom and died.
The family wants to know why he wasn't warned about the risk of myocarditis when he was considering whether or not to take the vaccine. That question is amplified by the fact that he hadn't wanted to be vaccinated but only did so to ensure that the wedding being planned for March​ wouldn't face obstacles such as gathering limits.
The pressure to get vaccinated and a lack of information about the risks, strike at the heart of the controversy over the Pfizer vaccine.
Many New Zealanders will remember how the disaster that unfolded following the use of the new drug thalidomide in the 1960s, highlighted the need for comprehensive clinical testing before the widespread use of a new drug.
With the Covid vaccine using new mRNA genetic technology, and clinical trials that won't be completed until 2023, concerns about the Pfizer vaccine are understandable – especially as it had received only 'provisional' consent.
The Medsafe website explains that provisional consent under section 23 of the Medicines Act 1981 must be renewed every two years, and it outlines the general rationale: "Provisional consent is ideally suited to medicines still undergoing clinical assessment but where it is desirable that patients have early access. It is anticipated that the medicine will be used on a restricted basis until the risks and benefits have been quantified and full consent has been granted."
The Medicines Act, however, also gives the Minister of Health the authority to grant a provisional consent if he believes "it is desirable that the medicine be used". That was clearly the case when the Minister approved the Pfizer application.
The decision by Prime Minister Ardern that New Zealand should become a world leader in our vaccine uptake exacerbated the problem. Instead of vaccination remaining voluntary – as she promised before the 2020 election – to all intents and purposes it became mandatory.
A multi-million-dollar campaign was unleashed urging everyone to get vaccinated. It sent a clear message that anyone who failed to do so was letting down the team of 5 million.
Jacinda Ardern divided our society into those that were vaccinated and those that weren't – splitting families and destroying relationships in the process.
That division included those in the medical profession.
Guidance jointly issued by the Dental and Medical Councils in April stated that members were expected to get vaccinated – and convince their patients to do the same.
The Councils state that while "Patients are entitled to information that a reasonable consumer, in that consumer's circumstances, would expect to receive", they then warn: "It is our view that there is no place for anti-vaccination messages in professional health practice, nor any promotion of antivaccination claims including on social media and advertising by health practitioners".
In practice, this has meant that doctors raising concerns about the vaccine – or prescribing alternative treatments that have been successfully used overseas – have been threatened with disciplinary action, including being struck off.
While the Pharmacy Council's guidance issued in May 2021 also required members to get vaccinated, it reminded them of their professional and ethical obligation to explain "risks and benefits" when helping patients to make informed decisions: "Pharmacists have an important role to play in addressing vaccination hesitancy. While respecting an individual's right to choose, including the right to refuse vaccination, you have an obligation to explain the risks and benefits of vaccination both for that individual and for society at large."
The Nursing Council's guidance to members issued in June 2021 was similar to that given to doctors – nurses were encouraged to discuss only the benefits of vaccination with the public, or they too could face disciplinary action.
At Rory Nairn's inquest, the Court heard there was a great deal of confusion between health professionals over whether the risks associated with the vaccine – including the risk of developing myocarditis – should be discussed prior to vaccination.
With the principle of informed consent at the core of the health system, the findings of the Inquest will have important implications in the wider context of what information someone should receive before vaccination – and not just for pharmacies, but for everyone administering vaccines including doctors, nurses, and government-contracted vaccinators.
There are many questions.
Why did the Ministry of Health fail to properly inform the public about the risk of the more dangerous side effects of vaccination as soon as Medsafe issued that first alert in July?
Why haven't the media been more proactive in raising concerns about vaccine safety?
Has political pressure to achieve the PM's vaccination goals led to widespread coercion – resulting in New Zealanders not being adequately informed about vaccine risks?
This week's NZCPR Guest Commentator, Waikato University's Economics Professor John Gibson, has been monitoring the Government's pandemic response and is now raising concerns about a worrying rise in unexpected deaths amongst vaccinated New Zealanders:
"In the last eight months there have been almost 3,000 excess deaths (which is 13% above what was expected). What is causing all of these deaths?
"The new way to count COVID-19 deaths has 1,216 deaths from COVID-19 as the underlying cause, going right back to 2020, plus 700 deaths where COVID is a contributory factor. So, in the last eight months New Zealand has had over 1,000 more people die than expected, where COVID is neither a cause nor a contributory factor. This is more than three times the annual road toll, yet there is no 'road to zero' advertising campaign or government strategy about these unexplained deaths…
"It is likely that some of the unexplained excess deaths are arising from the indiscriminate use of COVID-19 vaccines. It helps to recall that Pfizer documents eventually released by the FDA show that four months after the second dose, the vaccinated group in the Phase 2/3 trial had suffered 25% more all-cause deaths than the number of deaths occurring in the placebo group. Thus, more deaths due to greater use of the vaccines is consistent with results from the clinical trials.
"Moreover, there are now several studies which show that vaccine rollout – particularly of the booster doses – is associated with rising excess deaths. Examples where this pattern has been observed include Israel, Germany, and the Netherlands."
This is a matter that must not be treated as an inconvenience by our health authorities and politicians. It is especially relevant given a Covid booster campaign is currently underway.
A precautionary approach would see the booster program paused while the scientific data is independently reviewed. It seems logical to do so given that the Government is now considering removing Covid restrictions altogether.

Please note: To register for our free weekly newsletter please click HERE.
THIS WEEK'S POLL ASKS:
*Should an investigation be carried out into the rise in unexplained excess deaths in New Zealand?


*Poll comments are posted below.
*All NZCPR poll results can be seen in the Archive.

THIS WEEK'S POLL COMMENTS
| | |
| --- | --- |
| Everything is clearer in hindsight, no point in investigating now. Although I hasten to add there's been very little Ardern and co haven't completely stuffed up in recent years! | Shane |
| Many died hours, days and weeks after being covid injected. | Sed |
| Excess deaths possibly catch up of very low deaths in early stages of pandemic. Probably nothing to worry about and obviously benefits of vaccination fat exceed risks which of course are not zero | John |
| Will be useful for the future | Iain |
| Most definitely.. YES ! And it has to be A royal commission investigation. The perpetrators knew exactly what they were doing..!! UN/WEF Agenda 21/50.. DEPOPULATION GENOCIDE !! | David |
| 100% YES | trish B |
| It is now apparent that the labour party and specifically Ardern are criminals who are ALL complicit in hiding the real risks associated with the pfizer vaccine. This complicity includes bribes to the media to print ONLY the stated message from the 'govt'…if this isn't communism in clear light then you all need to wake up. | mark |
| now ,not a year from now. now | graham |
| Public have the right to have investigation | leo |
| The International journal of vaccine theory practice and research carried a 42 page stark warning against the MRNA vaccines so hastily rolled out; so willingly prescribed by govt. If I could find all the clear scientific warnings against their use, so could govt and its lackey academics. Blood on their hands for certain. Rigorous investigation required just as it was well before mandating anything. | Christina |
| Make the Media more open and print in media | Beatrice |
| Consent progress flawed I'm a retired nurse and believe the public have deceived by co-ercive approach by all in Med/ Nursing and Pharmaceutical Professions | Margaret |
| LYING communist tyrant dictator witches will HANG!! | David |
| Surely this also supports the need for a Royal Commission into all aspects of Covid 19 | Russell |
| Two weeks after having a second vaccine jab, I woke in the night with rapid heart rate, went to hospital, no explanation for it. Had never had any thing like it before. have had two more episodes since. I don't go to hospital with it now. It goes off after a few hours. | meg |
| Of course. But it's not likely to happen while the current corrupt group are in power, is it! | Rosemary |
| Coercion is a Communist, Marxist, Socialist weapon | Peter |
| Yes, for sure, we should always have accountability, we are under tribal rule just yet | Brian |
| Absolutely! | Diane |
| But it will not happen under the totalitarian Ardern's rule. | Monica |
| Yes absolutely it should. | Mary |
| Absolutely it should. Whatever the reason for it people need to know what those reasons are. It goes further…every otherwise fit and healthy person who died suddenly should have undergone a post-mortem to ascertain the cause. Sudden Adult Death Syndrome is not a cause. Neither is Unexplained Death. Both of these reasons are a cop out and a dereliction of responsibility. Responsible statisticians, medical bodies and REAL experts in their various fields around the globe have been trying to draw attention to this for some time. 'The truth is like a lion… let it loose and it will defend itself'. Failing to do this is indefensible. | Jenn |
| I am surprised that the right of the political spectrum would advocate for Royal Commissions and investigations into the government's handling of the pandemic and possible side effects.. Surely such a complete and utter waste of taxpayer resources is exactly what ACT is opposed to? There is much that this government has and is doing badly but its handling of the pandemic is not one of them – probably because it did what it did with the tacit approval of National. Get over it, concentrate on the real issues – bribing the media, the assault on democracy, the vilification of our colonial heritage, the imposition of a racist health system etc, etc. Sadly the pandemic has become the whipping boy for a bad government and I would suggest that the number of anti-vaxxers is very small – far smaller than the protests would suggest; the protesters being motivated by an anti government stance taking comfort from crackpot conspiracy theorists. I doubt that our ancestors behaved this way at the time of the 1918 Spanish flu pandemic. But back then the world had just come through a world war and had not had time to develop the spoilt brat self entitlement of our generation. | David |
| YES,YES,YES WHY NOT? I FOR ONE WILL NEVER GET THIS VACCINATION EVER AGAIN AFTER ALMOST LOSING MY LIFE, AND THANKS TO MY DOCTOR FRIEND THAT PICKED UP ON WHAT THE PROBLEM WAS AS MY GP WASN'T ABLE TO AFTER SIX MONTHS AND SEVERAL ECG AND BLOOD TESTS, SO THANK GOD THERE WAS ONE MAN THAT KNOWS HIS STUFF AND THINKS OUTSIDE THE BOX, THERE SHOULD BE MORE LIKE HIM. AT THE HOSPITAL THEY TOLD ME I HAD ABOUT 3-5 DAYS TO LIVE AND THEY HAD NEVER SEEN A PERSONS LUNGS AS BAD AS MINE MY LUNGS INSIDE AND OUT WERE COMPLETELY RIDDLED WITH BLOOD CLOTS AND THEY WILL NEVER GO AWAY AND I GET VERY SHORT OF BREATH AND VERY TIRED ALL THE TIME UNABLE TO DO ANYTHING PHYSICAL, I WISH I HAD NEVER GOT THE DAMMED STUFF. | COLIN |
| Always | Ian |
| Comrade Cindy, and her gang… SOILING THEIR PANTS..!! The Covid TRAIN-WRECK, has arrived, they know it, and are jumping out quick, They know whats' coming….!!! | David |
| An investigation by someone not bribed by the government or their wealthy masters. Is there anyone left who qualifies? | Mark |
| But don't let the fox guard the hen house | Anon |
| most definitely, | rodger |
| | |
| --- | --- |
| Absolutely! There needs to be some accountability before the next scamdemic comes upon us! If we do not protect our rights and simply allow those with hidden agendas to jab us with unchecked substances without accountability, then we totally lose our god-given freedom of choice for our own health. | Lazza |
| Ardern and Hipkins are now well aware this catastrophe is heading their way, judging by some recent comments and back-tracks. Those of us that didn't unquestioningly swallow the MoH narrative and were better informed knew much earlier. The coming lying, obfuscation and blame-shifting will be epic but sadly no laughing matter. Meanwhile, those of us that did "the right thing" and got at least some jabs now have to live with unknown health outcomes. | Dave |
| Absolutely yes! | Debora |
| Yes, I think they do need to look into it but it is probably too late. | Jan |
| The lying politicians of the Covid 19 hoax have to be indicted and held accountable , for the crime of GENOCIDE ON THE PEOPLE UN/WEF/CFR DEPOPULATION AGENDA! 21/50 | David |
| There seems to be unexplained medical problems occurring in fit healthy young people, why? | Lynn |
| The so called 'Vaccines' have something to answer for – would we ever get an honest investigation though. Such is the sad state of our once honest and hardworking nation | tony |
| Absolutely Your playing Russian roulette When you take these jabs And the more you get the bigger the risk if you've had 4 and no adverse regions you should Get yourself a lotto ticket Cos your one lucky puppy | Elaine |
| It has been a sham since the beginning. NZDSOS has tried to continually raise awareness. Well done Dr Newman. You are a bit late to the party but we are very pleased that you are here now | Matt |
| My 17 year old son has been most unwell with repeated illnesses – including two bouts of the real Flu – since the second dose. Previously he was very healthy, active, fit teenager who was rarely sick. In fact the last time he was unwell was when he was 12 with an appendicitis. He chose to be vaccinated but deeply regrets that decision. People have said it's a coincidence but I'm not convinced as his illnesses are on-going, true they aren't serious or life threatening but they have meant a lot of time off school- his and many senior high school students have already suffered so much disruption since 2020. He's not tested positive for Covid. I believe all side effects need to be investigated. I'm only pleased I let him choose to be vaccinated or not otherwise I'd be feeling most guilty. | Ann |
| All the rules in place and yet the these issues still seem to haunt us. | Tim |
| We need to know | David |
| Global excess deaths are at record levels. In New Zealand there has been a MASSIVE increase in excess deaths (deaths above 5 year averaged annual All Cause Mortality) of over 15 % (and climbing) since the vaccine rollout. There were NO excess deaths in 2020. In 2017 (a very bad flu season) excess deaths reached about 5%. Across Europe, excess deaths are trending between 28% (Portugal) and 15% (France) in DIRECT CORRELATION to vaccine uptake. There is also a drop in live birth rates (UK) of 18% since the vaccine rollout – and still falling. It's time to stop hiding from the truth. These are not vaccines, they are synthetic mRNA strands wrapped in toxic nanolipid envelopes which cause cells to produce pathogenic spikes. They are assembled from composite RNA models synthesized "in silico" and have no analogues in nature. They don't prevent disease – THEY CAUSE IT. Why do you think the vaccinated are constantly getting ill? The statistics don't lie, nor does ACTUAL science. | Jasmine |
| Such a high number of deaths in NZ without investigation is a horrific injustice to those who have died!! | Megan |
| Many who took the jab to keep their jobs are no longer employable, due to the side-effects, which include death. It should have been explained to every single person who took the jab, what the side-effects could be, there being over 100 listed by Pfizer, so they could make an informed decision as to whether they proceeded and took the jab, or decided that they could lose their job whether or not they took the jab, because of govt mandates of no jab/no job, or from side-effects including death. They were in a lose/lose situation, and were bullied. | Beverley |
| We need to know. We need to know. | John |
| Estimated 20 million lives saved worldwide by vaccination. No treatment is risk free | John |
| Absolutely they should. Anything that involves the unexplained death of peoples should be investigated. | Christine |
| This situation is appalling. It is also not mandatory for a medical professional to fill in the forms required to report a suspected side effect of the experimental injection, which in my view is negligence. To the best of my knowledge, the full list of contents in the ampoules has still not been divulged, so how can anyone judge it safe and effective? It urgently needs to be paused until proven safe. | Kate |
| The persons who have forced the vaccine on the public with the unlawful lockdown regs should be held to public exposure | david |
| Absolutely there should be an investigation | Gail |
| All our medicines should be safe and fit for purpose | Arthur |
| What is hidden by our socialist government, greens and opposition | Ken |
| Making the C19 vaccines mandatory has been a death sentence for many. | Sheila |
| Open, honest, transparent government? Prove it! | Scott |
| All deaths should indicate if/or when the deceased had a Covid mRNA vaccine to include how many as well as the date of the most recent Covid vaccination. All Covid and vaccine related deaths should have an autopsy | Everdien |
| We have received our first two Pfizer immunisations, plus TWO BOOSTER jabs, and at NO TIME has anyone advised us of potential risks. We are aged 78 & 83 | Sylvia |
| Global excess deaths are at record levels. In New Zealand there has been a MASSIVE increase in excess deaths (deaths above 5 year averaged annual All Cause Mortality) of over 15 % (and climbing) since the vaccine rollout. There were NO excess deaths in 2020. In 2017 (a very bad flu season) excess deaths reached about 5%. Across Europe, excess deaths are trending between 28% (Portugal) and 15% (France) in DIRECT CORRELATION to vaccine uptake. There is also a drop in live birth rates (UK) of 18% since the vaccine rollout – and still falling. It's time to stop hiding from the truth. These are not vaccines, they are synthetic mRNA strands wrapped in toxic nanolipid envelopes which cause cells to produce pathogenic spikes. They are assembled from composite RNA models synthesized "in silico" and have no analogues in nature. They don't prevent disease – THEY CAUSE IT. Why do you think the vaccinated are constantly getting ill? The statistics don't lie, nor does ACTUAL science. | Jasmine |
| My healthy 24yr old son was rushed to hospital suffering from myoperricartis after his second Covid vaccination. A vaccinated friend of his died from myocarditis only a few months earlier. It will be a beautiful day when Ardern and her cronies get booted for a six before her and the corrupt media destroy our country. | David |
| and also the behaviour of the government in coercing its citizens to get jabbed | Ed |
| Absolutely | Valda |
| The media is supposed to be the Fourth Estate, not the Fourth Reich. Stuff.co.nz at every turn have ignored the doctors from NZDSOS. An investigation headed by NZDSOS. i.e. the for the people not a government appointed lackey. What matters most is saving those people from an awful deaths and prosecuting those people responsible. The protesters were screaming at Ardern on her doorstep and all she did was order the police to bash them. | Luke |
| As we have a current dictatorship type of Government then yes the public is in need to be properly informed of the unanswered questions to the serious ramifications that can be contributed to the Pfizer vaccine and how it was administered. Also it would be of much interest on how effective and how safe it was to be vaccinated by the competing vaccines? However remember we are currently under a firm dictatorship and thus would the full truth ever be exposed? | Garry |
| Yes,for sure! | Kate |
| Absolutedly. This extraordinary phenomenum has been played out world wide, for a year now, Myocarditis etal statisistics being one of many increased adverse health problems. USA data analysis, Ed Dowd ,grimly parallels the 68,000 excess death mortality rate in the USA for the year 2021/22r as been higher than the total USA marine casualties over the 8 year Vietnam war period. | David |
| Should have been done months ago | Glad |
| We should be getting alot more data from around the world now, so it is worth looking into. | Ian |
| Absolutely Ardern is directly responsible for these desths and should be held accountable | David |
| Covid cure may have resulted in worse results than the virus. | Henty |
| It is a MUST that we all understand the unexplained excess deaths | Jan1 |
| ASAP | Kevin |
| The investigation needs to include the criminal element. these people knew what was going on. | Dave |
| Immediately… Let all NZ know how callous this Labour govt is… | Allan |
| Definitely, a vaccine should never be fatal. | Mike |
| They are deliberately murdering and maiming people. They have known all along what the result of these clot shots would be. | Peter |
| No investigation would be criminal & smacks of a coverup. | Jackie |
| Asap | Jacqueline |
| Definitely. But what will the investigation achieve? And money spent for what result?Pfizer themselves wanted the results of their investigation embargoed for 75 years (!!!) and only released it under Court Order. Shows that their expected results were evil when they wanted to hide it. Brainwashing people starts with the fear factor. Repeat a fear often enough and it becomes a belief. And NZers have been feed the fear of this virus 3 x per day for the past 2 years. Is it any wonder there is broken families, broken economy and broken lives??? And at what monetary cost to generations to come? When will people wake up to fact that money is root of all evil??? | Marie |
| Absolutely | Sheena |
| Most definitely, but we know what the answer will be! | Diane |
| There needs to be a transparent Royal Commission of Enquiry on the entire pandemic response. Lawyer Kirsten Murfitt's latest open letter to MP's would be a good basis for investigation. | Sam |
| Yes. It is shameful that the Medical and health authorities are apparently content to have unexplained deaths rapidly rise, and the apparent correlation with mRNA jabs definitely needs investigating, as the timing is at the very least a strong indicator that there is something related to jabs, lockdowns, etc. Heart problems in the young should not be on the rise for any good reason. | Kevin |
| Most definately.. YES.Ardern and her crony marxist satanist gang, have to be held to account for Deaths and covid bio vax injuries. To answer for a premeditated fake medical hoax!! | David |
| As long as it's not a whitewash like the Agent Orange one or the GM foods one, or … | Aja |
| This government should be sacked.The whole lot and the leadres put into jail. | Peter |
| Everyone needs to know the truth even if it's not good news so we can each make an informed choice. | Peter |
| Yes. Somebody needs to be held accountable for these unexplained deaths and the ruthless and cruel coersion by Ardern and colleagues ,and the media not telling the public about the truth about the side effects and the marginalisation and persecution and destruction of the careers and lives of those thinking New Zealanders who chose not to believe the propaganda and lies that came concerning the Covid vaccination rollout!!!! | Fay |
| The problem will be that the government sets the terms of reference for an inquiry. They will jack it up so its the way the policy was put into effect that is reviewed, not the policy itself | john |
| Definitely would be great to finally get some truth after all the lying and coverups. We need transparency to be able to understand where it's all going wrong. | Anne |
| Definitely and soon. | Pam |
| The failings of Government must be exposed – the Media have a role to play in this which they have failed to fulfill. Thankyou NZCPR for taking the lead here. Ron Ashers recent book "A Jab in the Dark" exposes the incompetence of our politicians and our health Bureaucrats. Should be compulsory reading for anybody contemplating a Covid Vaccination or booster. | Bill |
| Yes, otherwise how will the public be aware? | Gavin |
| Ignoring and simply brushing off this large number of unexplained deaths is completely un-acceptable. There should be a thorough investigation. | John |
| absolutely | tony |
| Only deaths that occurred after vaccination that are reported are investigated but any death that occurred within 28 days following vaccination should be investigated. That's what they did with covid-19. Lets"s get the true picture of the risk of covid-19 versus the risk from vaccination. Remember the clinical trial,, that all who were vaccinated took part in, doesn't end until next year | Ian |
| Of course, it should the public have a right to know | Alan |
| Most definitely! | Liz |
| Yes a full investigation should be carried out. The medical staff who refused to accept claims of ill effects experienced by those vaccinated should be re-educated. I was told that the severe joint pain was due to the medication I was on (I was not receiving any regular medication). I was told to get my G P to change my medication – my problems were dismissed as of no account. By the time we reached the latest booster the vaccinator rattled off a list of possible side effects too rapidly for me to have any idea of what she was saying. | Paloma |
| my sister was rushed to hospital after her second dose.I also had side effects that lasted 6 weeks after the booster jab.Didn't know where to report the effects as probably quite a lot of others didn't either. | linda |
| I have personally lost a friend after having the booster dose ,but medical personal deny that it happened.i think a lot of covering up has been going on. | Cecily |
| Definitely with no delay! | Jacqueline |
| This information must be made available to the public. Only then can a person make an informed decision. | Dennis |
| Yes and with wide ranging powers to find the truth! | Roger |
| The whole of the Parliamentary Labour Party should be given a fair trial, found guilty of manslaughter and deported somewhere, preferably Antarctica .(naked) | Peter |
| Yes absolutely! There are so many unanswered questions-starting with who decided to ditch the NZ pandemic plan that we had? Must a Royal Commission with wide-ranging terms. | Roger |
| Definitely, Yes. But do not let this government get their grubby hands on it if you want honest answers. It's not in them to tell the truth. | TOBY |
| Essential. | Russ |
| Lets just get on with life,no need to look back,it's past !!! | Mark |
| Too many unanswered questions out there, without even considering the political manipulations. | Colin |
| We had a hell of a lot fewer per capita than any other country | Laurie |
| 100% , and those at fault to face treason charges or murder or worse | mike |
| Yes, but not for anything other than prudent follow up. Your article is quite beat-up. Just suppose the risks had been explained to him, i.e., that he had a much higher risk of myocarditis from the disease than from the vaccination. Would that have changed anything? Presumably, he wore a seat belt when travelling by car, even though there is a slight risk that the seatbelt might cause his death. Seat belts usually save lives. So do vaccinations. Reviewing pandemic decisions is a technical issue only. It does not alter the outcomes this time around. | Hugh |
| These 'SUDDEN DEATHS' are World wide and very few 'Authorities' are investigating. There is a definite time Frame between the Person being 'Inoculated' and Death. There are too many to be 'Coincidental'. And when a Government HIDES this Data, then there is a subversive Reason. Wake up People, this is very much all part of the Depopulation Agenda. | Geoff |
| YES YES YES | Gil |
| Definitely | David |
| I have heart problems from the first vaccine that still persist. GRRR | Harry |
| Yes of course. Far too many people have died or injured without compensation through being injected with a dangerous and ineffective drug. | Ray |
| I knew about the risks back in July 2021. As I have a heart condition I asked my doctor for a medical exemption and was told that she didn't have the authority only the minister! | Michael |
| Then once concluded remove them from ever holding office any where again | Bonnie |
| Yes, a Royal Commission no less. But will it happen under the most lying & deceitful government ever? Not likely! Personally, we smelt a rat early on in this so called "Pandemic" & so didn't go near the jab. But we know people who have had reactions, including a stroke within a week of being jabbed. One of the biggest cons in history in my opinion. | Rex |
| Absolutely. The Government and all it's minions including the Media, need to be held accountable. | caren |
| This governments actions pushing vax boosters (with a complicit media) are nothing short of criminal. | John |
| If it is found that the PM and her government have acted illegally or immorally in coercing the population to take the vaccine, then they should be immediately dismissed and charges brought against the leaders/ ministers involved. | Rachel |
| Every aspect of this ongoing disaster needs to be investigated by an independent body. This has been the nastiest most unkind event in NZ history. | Lee |
| Now the data is in…. Will CINDY and her Bolshie, gang accept accountability for the COVID TRAIN-WRECK, of DEATH AND VAX INJURIES??? NO.. NOT LIKELY!!! | David |
| I have health problems that only came about after getting the Jab. My wife has blood problems since having the Jab and is a death sentence. | Murray |
| Absolutely and the government needs to be held to account for coercing and putting immense pressure on young healthy people to be vaccinated. I believe that they are at far greater risk from the vaccination than from not having it and catching covid. The coercion and propaganda needs to stopped immediately. | Karen |
| It procedure for any medical trial to be robust and peer reviewed. The mounting number of deaths and evidence point us to demand intensive research by the medical gurus | Graham |
| This government has no interest in the New Zealand people's well being . They are only interested in their own agendas. Sooner they go the better. | Stephen |
| Too late. More research of the vaccines was required. The socialist labour government used the pandemic to control the nation. | Darryl |
| Absolutely! It is going to be far to easily to simply put them Into the SADS bin and walk away with no accountability | Paul |
| Politicizing medical science can only lead to disaster. We have been being misled by social "activists" masquerading as "scientists" for too long already. It MUST be stopped. | Gary |
| It should happen and happen now. | Christine |
| If it's unexplained we need to find out why? So that in the future there is more information and possible ways to keep susceptible people safer. We are not all the same. Just similar. | Bob |
| what can we do now ?, the damage has been done hasnt it. | Mike |
| We all know there's link to the jab, this all needs to be brought out into the open. Also, what is behind the big push for it, what a can of worms | John |
| Because the efficacy of boosters is questionable and possibly harmful to the immune system | Carole |
| Absolutely. This governments response to this CV thing can at best be explained as slovenly, and at worst a deliberate attempt to ignore the real risks of both the virus and the vaccines. | Jan |
| And further to my last comment ALL the doctors, medical professionals and media like stuffed etc complicent in pushing the so called 'vax', ALL need to be dragged into the spotlight to be closely examined but hey again don't hold ya breath. While we're at it lets publish on ALL media, not just the ardern bought and paid for lot the Pfizer contract she signed. | Flip |
| Sadly people have died from this covid pandemic for all sorts of reasons and investigations as to why should be carried out as a matter of course. The whole world has had to deal with the pandemic as has NZ. No matter what government is in power at the time they would have made decisions that in hindsight would possibly have been wrong. Lets move on and worry about the serious issues that this country is experiencing and where this corrupt government is leading us. | chris |
| not just deaths but serious side affects. | maurice |
| Absolutely , for accountability sake alone. We need to know what the hell is going on | John |
| seems pretty obvious | Robin |
| Absolutely a full and public investigation should be carried out immediately with no redactions or secrets withheld and all players involved from ardern and bloomfield through the whole labor govt and national party and the whole parliament should have the glaring spotlight put upon them and ALL must be public not like the chch shooting enquiry with it's redactions and secrets. A full public equiry from go to whoa including WHY the pandemic plan already in place at great expense, nothing less will do but hey don't hold ya breath. All parties to the ridiculous decisions taken and mistakes made will be flat out covering their area's and pushing each other under the bus. | Flip |
| | |
| --- | --- |
| Without a doubt. It would also be interesting to do a cost/benefit analysis comparing what was done and what the results would have been if nothing was done. From what I have read it is unwise to vaccinate during an epidemic as more it creates more variants. | Elizabeth |
| Absolutely. All those responsible must be held to account in a criminal court. | Richard |
| From the haste seen with the adoption of the vaccines without the usual years of testing of new medicines the adverse effects figures have only worsened. An investigation must be initiated and further so called boosters should be postponed until the results are publicised for people to see for themselves the possible risks. | Peter |
| One death from a vaccine is sad; but it fails to show how many lives were saved by vaccination. We accept that all drive on the left hand side of the road. That is also coercion | Peter K |
| Public have not been told the truth. | Dave |
| Included in the investigation should be the agreement between the Government and Pfizer. A leaked version from another country was very worrying. | Paul |
| Definitely we need to know the truth | Barbara |
| These killers that organised the covid hoax, knew exactly what the were planning, its' all in the UN LOCKSTEP AGENDA, 21/50 evidence is coming in proving Genocide! | David |
| A criminal investigation should be carried out also regarding the PM, her deputy, Chris Hipkins and Ashley Bloomfield for their roles in these crimes against humanity. Considering that the PM seems to be close mates of Bill Gates one of the principal people to gain from the sale of the drugs involved not to mention the desire to get rid of the "useless eaters" which Klaus Schwab refers to us as. He of course brags about infiltrating the cabinets of all of the governments where he has many of his School of Young Leaders placed. | Caroline |
| Waiting for the 'Tsunami covid 19 Train-wreck, arriving any day, now! So much incriminating data, about the PLANNED GENOCIDE…. TYRANTS WILL BE HIDING!! | David |
| I believe it is imperative that these deaths be investigated | Clair |
| Yes but more importantly we need to wake the World up to understand that these vaccines were created as a genocidal tool to eliminate 90% of us. The New World Order wants to depopulate the earth, except for themselves, of course. They want to establish dictatorial, Communist regimes. Wake up, People, and fight back with your votes. Both the major parties are in on it, you can find proof on-line. | Joyce |
| Absolutely | Dave |
| People responsible need to be arrested. | Matt |
| It is only reasonable that such a situation be fully investigated. | Raymond |
| And some autopsies | Rina |
| With consequences | Martin |
| I think we will never fully know the answer to why those people died, time to move on. | Jan |
| This clearly is yet another directive from the powers to be not to rock the boat. I tried for an exemption from being vaccinated because of two previous heart attacks and only 52% heart function but my GP was so frightened of being disciplined or struck off if I did not meet the criteria if he applied on my behalf and I was turned because he put the application in as my GP. | Larry |
| Definitely. Also cease vaccination program. | Judith |
| more lying by a lying government | roger |
| And then published! | Gabrielle |
| "Trial by error " is often Mankinds only way forward for some evolutionary advancement. | Chris |
| Although it is sad that even one life was lost as a result of the Covid vaccine, consider the many many lives that were saved. | Linda |
| An investigation? What the hell do we need one of those for? Quote "In the last eight months there have been almost 3,000 excess deaths (which is 13% above what was expected). What is causing all of these deaths?" The question of what is causing all these deaths is painfully obvious to anyone that has more than one brain cell. Time for the Government to just come out and say " these jabs are killing people" and also say, " oh by the way, we knew that would happen because that was the plan all along!" And follow up with "Yes the whole of the Government was complicit in this and we are all guilty of murder." The jab is designed to KILL people. Time for the "Police" in this country to start arresting these criminals, NOW. | Neil |
| 100%YES YES YES | Kathy |
| And if the finding show who is responsible, they should all be charged with whatever they can be charged with under our laws. | william |
| Absolutely, and into the government response and how it was handled. Adern is wrecking this country. What an incompetent pack of useless politicians they are. Snap election now please. | Peter |
| In UK, excess deaths are currently 1,000/week. | Kate |
| Just another example of the mess this country is in. It is time the media were held to account and to start telling the truth instead of being dictated to by this corrupt government. | Tom |
| The government and JA in particular are guilty of genocide. | Russell |
| It is unacceptable to coerce vaccination in the name of saving lives with an experimental vaccine and now be faced with excess deaths without concern, investigation or consequence. | Philip |
| Our lives have been torn apart by these mandates so yes we need to know. | Brigitte |
| Yes deaths have increased all over the world due to vaccine | steven |
| Absolutely there should be. | John |
| We have a right to be informed! | Carol |
| Absolutely. It's a over zealous PM trying to look good to the world. And ruined all vaccinated peoples immunity. It's criminal. Now the peoples will pay the price with increased deaths sadly. | Anita |
| Absolutely! | Peter |
| Amongst other things such as the terms and cost of the Pfizer agreement, what information regarding the side effects and deaths from the vaccine were known by the NZ Government throughout their continued coercion and push to vaccinate the population. Why people who had medical conditions or had experienced a side effect were not granted exemptions. The impact on birth rates, SIDS and preterm deaths should also be investigated in line with adverse outcomes documented in other highly vaccinated countries. | LC |
| Yes most definitely. No limp fisted excuses. | William |
| The Health Forum have lists of 500 temporally associated deaths after vax. 150 have been sent to the police. We know of 5 dead teenagers, 4 diagnosed as 'sudden asthma attack' aged 12, 13, during vax rollout for 12-15, 15yrs,just after vax, and ?.yrs. the 17 yr died in hospital, 2 weeks after vax, blood clots throughout. We know of adult deaths too, none of these are accepted as related to the vaccine, because it was 'safe and effective' | heather |
| not only deaths but severe adverse reactions to any covid vaccine including booster ones that are used in New Zealand and publish the results county by county. | Richard |
| Absolutely! Furthermore reporting of adverse events to Medsafe and CARM should be mandatory. Any unexplained deaths MUST have a full autopsy. | Mark |
| It is widely known in censored medical, health and wider circles that the covid inoculations are causing excess deaths. The government knows this, an investigation should not take long. There are many pathologists and undertakers who can attest to this. | Suzy |
| It is essential that an investigation be carried out. It would seem to me to be common sense, that if there is an abnormal rise in deaths, then the public need to be protected. Once the cause is found out, then the public can then make an informed decision on how they will respond. | Judy |
| A waste if money for a result most already know the answer. The Labour gov't stuffed up at huge cost | Hugh |
| Withholding vital information with regard to possible "vaccine" adverse reactions is a betrayal of the people. Using coercion to enforce citizen's compliance to get "vaccinated" was a form of social blackmail. So much for open government – the sole source of the truth. | Mitch |
| It is extraordinary that this question should even have to be asked. | Hilary |
| Absolutely their should be an investigation into this, and heads should role. | Stevo |
| Not before time!! | Kelly |
| It is high time the truth about the harm these vaccines cause is made public by MSM to prevent yet more deaths and serious harm | June |
| The NZ Government and many NZ doctors and Nurses are equal to the SS Doctors worked in the medical research blocks in Auschwitz Concentration Camp. I told my doctor this when he asked me about getting the experimental gene therapy injection. His answer was, I take it Donald you are not taking the Covid-19 injection. | Don |
| Don't hold your breath, even if it happens it'll be a whitewash from government appointees. | Graham |
| Too many unexplained deaths | Margaret |
| not just excess deaths but how an emergency use drug can circumvent Good Clinical Trial Practice Codes. The corruption runs very deep when money and power are the drivers. It takes 15 plus years to bring a drug to market and seven to ten years for a vaccine. This so called vaccine should have been withdrawn after the first Adverse Events showed up. That is why we have Global phase 1, 2 & 3 phase trials not including robust animal data at the onset before approval. Drug Trials are continuously assessed through out all phases for safety (mandatory Adverse Event Reporting) and ongoing independent Expert reviews of the ongoing drug trials/AEs and their protocols over years. Annual reporting and review include countries reporting to their local ethics committees and Medafe. I now have no faith in the medical profession to "do No Harm" Do your own research, trust no one. | Sam |
| Such investigation should be by Royal Commission and include all aspects of Covid. | pdm |
| Urgently required! | David |
| This rise in excess deaths is seen internationally and is unexplained. Thought to be due to reduced access to medical care during COVID shutdown. | Jeremy |
| This is extremely concerning to me. I was VERY pro vaccine but I am open minded and prepared to be proven naive. | Geoff |
| This is a precedent for future government overreach in New Zealanders lives and medical choices. Never again! | Helen |
| I did not know about theses warnings & since have had the 2nd & 3rd vaccinations then followed by 2 boosters. I have developed sleep apnea & in the evenings am tight in my throat, I now wonder if there is a connection I was reasonably healthy before that. | Nigel |
| Of course, come on don't hide. | Mike |
| Most definitely…. | Robyn |
| Yes, of course. Remember that the overall plan by the globalists like WEF, the new King, Gates, Gaucie etc is to reduce the world population…. It's working. Wake up NZ! JA believes in this & wants to make her mark by making an example of how you can easily go from a democracy to communist. 1st you must eliminate guns in society, then control the media then create a problem only your regime can control…. It's happening. Unfortunately country people can see it and those in cities can not. Guess that's because country ern their own income and mostly city folk either work for the council, the govt or are employed by a private company. | Simon |
| Ardern forced this on our citizens , she must be held accountable | Martyn |
| Far too much vaccine injury has been covered up. The Government needs to take responsibility for denying citizens our right to choose. | Marion |
| Absolutely, this is nothing short of genocide. | Liz |
| Absolutely and it should be totally independent with no interference from the government and at the end all people complicit should be prosecuted | Jeffrey |
| Must be investigated and results should not be hidden. | Neil |
| Those harmed in so many ways deserve an investigation as a minimum. The "safe and effective" mantra proved false and the perpetrators need to be held accountable. | Mike |
| We need to know the truth and what's happening. We must learn from this. | Andrew |
| Most emphatically YES. Families are entitled to know the cause of death for their sake and that of future generations of those same families. | Pam |
| Thank you, Muriel. Absolutely, we need an investigation. The truth has been stymied by the government, mainstream media and even the medical professionals who are supposed to be considering the Nuremberg Code and 'Do no Harm'. Even when harm became apparent. it was swept under the carpet. Our NZ death recording does not require vaccine status. If it did, the truth would become obvious, as in Israel and UK. Something else is going on and many know what that is. Come on NZ, speak up. So much damage has been done already; let's stop any more. Already, our children and grandchildren are at risk. They complied so they could go to University, receive scholarships, keep their jobs or businesses, and move on in their lives (now compromised) as anyone would expect. What our Government has done is criminal. No less a word can describe it! | Jan |
| New Zealand is not the only country having excess deaths after the covid jab | Richard |
| Owing to the fact that Medsafe recommendations were with held from the public there should be an investigation as to why. | Gavin |
| I think nothing short of a full Commission of Inquiry for the whole pandemic handling and especially the mandates and excess death count. | Hayden |
| NZ Herald daily death list gets increasingly longer. | Ron |
| It's in the jab. | Coral |
| Basically it is state assisted murder | Peter |
| Well overdue; and a time to take the prime minister, hipkins, little andrew. et al to task and then to court and then to jail. | Gordon |
| And all over the world….. | Kahn |
| Absolutely there needs to be an investigation carried out. This is a very large elephant in the room and an investigation(s) will occur whether conducted by public inquiry or privately funded investigations. This government and the decision makers implementing these coercive vaccine mandates need to be held to account. My wife, a nurse of 34 years, was sacked for practicing bodily autonomy. The emotional costs and scars run deep. | Bryce |
| Absolutely. | Monica |
| There should be legal action against the Prime Minister and Minister of Health (democide??) if this doesn't happen!!!! | Steve |
| Definitely | Graeme |
| There have been too many bad reactions from the vaccines and they should be investigated and those responsible brought to justice. | Colin |
| Absolutely. The evidence is compelling. | Clive |
| Our govt and msm have let us down, I also feel the medical profession has a part to play, they could have grouped together to fight the political interference. | Linda |
| Yes Yes and Yes….. | Wayne |
| Ever since I have had 2 Vaccination's I haven't been as fit and well as I used to be. | William |
| There is enough doubt to warrant an investigation | Bev |
| The vaccine needs to be kept frozen before use and used in a few days. 2 people I know have sore shoulders for months from the booster injection . | George |
| That is obvious, isn't it? | Pieter |
| Yes, I think it is possible something untoward has happened. | Kim |
| This ids urgently needed! | Barbara |
| Sooner the better, so the government and medical fraternity are held to account for not informing the public about the risks and side effects. | David |
| Abso-bloody-lutely & not before time! Their seems to be a global reluctance for any so called 'health authority to be courageous enough to put a total HALT to any further 'killer shots' being 'rolled out'…! I am astonished that nothing is being done to STOP this lunacy anywhere, as if "Oh….there's nothing to see here, let's move on", totally turning a blind eye to all these adverse reactions, some very serious along with the deaths that have occurred is considered to be under reported by a huge percentage. Only between 1% to a very maximum 10% get reported as even the medicos are discouraged to make reports of deaths or any direct affects to prevent the Killer Shot" hestitency…! Whatever happen to True Informed Consent for any medical experiment & especially the delay in MoH Notification about the Myocarditis/Pericarditis from July '21 to December '21 when an official announcement was made by the Director General of Health, Dr Ashley Bloomfield…5 damn months, so how many people unbeknown got Jabbed & ended up with these serious conditions…? This whole debacle is criminal & there surely needs to be accountability from this incompetent, inept, secretive, divisive, authoritarian, totalitarian Govt…of course the only chance to do that will be at the polling booths in Oct '23 & that won't be soon enough…! | Bruza |
| So, in the event of another pandemic, we can do both a better job and a safer job in vaccinating the population | Donald |
| Most definitely. The bastards must be held to account for over 2 years of egregious deplorable propaganda, lies, and deception | Owen |
| Yes definitely compared to what is spent on the road toll grieving families have had no support and no investigation. | Donna |
| If there are more deaths than previous years this needs to be addressed. Don't the "Scientists and experts" want yo know??? | Louise |
| I have full faith in the inoculation system ,and have had NO side effects. | David |
| an if it is found true it becomes a work safe prosecution matter an a police matter as per people that employ people | peter |
| The country was closed down after a few deaths.. are we to ignore the ongoing collateral damage caused by this government and heath system? | Tom |
| Unexplained deaths speaks for itself. Most of these deaths do include a jab or two, or three. If unexplained deaths continue to rise , as they are, an abrupt holt on jabs is mandatory and let all the facts come out. They stopped thalidomide with far less deaths. | Michele |
| It would be a long overdue response to the known data. | Philip |
| An utterly biased stupid commentary. Why this attack on vaccination? Vaccination programs are by far the most effective way to manage infectious viral diseases. Muriel you are jumping on the bandwagon of the small minority of wacko's and their outrageous conspiracy theories. Grow up and get real. The fact is that your chances of dying from Myocarditis are more than ten thousand times greater for the un-vaccinated. Had the vaccine rollout been restrained as you suggest, then tens of thousands would have died. Your article is damaging and unacceptable. You need to live with the damage you are doing with your attack on vaccination. Hundreds or thousands of Kiwi's will die because your article has made them fearful of vaccination. Shame on you. | tony |
| Absolutely Yes, given that Pfizer were forced to release their research data that showed a 3rd of all people suffered side affects, the so called vaccine was neither as safe & or as effective as our government continues to say, let alone the extent of coercion the government undertook to force people to get vaccinated ! | John |
| Can't hide behind politics and tyranny forever | Yolanda |
| Although the majority on New Zealander citizens would like to see an an investigation into the the 'unexplained' rise in deaths, the present government would never release the truth of the investigation, as usual | David |
| It is unacceptable that these deaths should not be investigated. God only knows what the government spend on reducing rod fatalities yet they do not show concern over these deaths which are massively more in number. | Brett |
| Somer questions need to be asked so people feel comfortable. | Barbara |
| as soon as possible | DELLREA |
| Of course! Any unexplained change in human loss of life needs to be investigated! | Hugh |
| ABSOLUTELY! | Denis & Marie (2 votes) |
| Adern and her cronies must be held accountable. | Cliff |
| It is imperative these vaccines are stopped right now, although I fear it is too late for many. | Chris |
| Absolutely! | Roseanne |
| Absolutely | Philip |
| Disappointed that NZCPR was strangely quiet about all this at the time | marie |
| Definitely yes so long as it's recognized by Labour and all results published. | john |
| Not only excess deaths, but why the government continued to spread disinformation when MedSafe was clearly raising a red flag! | Murray |
| Waste of time & money – how can a death be "unexplained" ( See any death certificate) -if it were due to covid vax then the symptoms would be obvious, as your articles have so clearly explained. Also the reference point for "excess" is purely a statistic – rating worse than "lies and damn lies" said WInston Churchill). I have had no effect whatsoever from all my vax jabs and am afraid of being in contact with the anti-vaxers – they may be intending to infect and kill me! | David |
| All cover ups must be exposed. This is our Erebus 'orchestrated litany of lies' moment. | John |
| Yes and those responsible for making this dangerous jab compulsory for so many should be charged and brought to trial. | David |
| Absolutely | Ann |
| The harm done by these vaccines is obvious and heart-breaking. It is hard to reconcile that they were mandated regardless of side effects, and on the flimsiest evidence. What is more disturbing is the cover up, fudging of statistics, and censorship of anyone that speaks out. I am in disbelief that the Government are still pushing boosters even after the side effects have become abundantly clear. I regard it as Genocide and criminal. If a bus driver makes a mistake and someone is killed they would be charged with Manslaughter. Why should the Government and officials be held to different standards? | Norm |
| Can't be in denial forever It never was a vaccine but rather a destructive gene therapy Truth has to come out | Maureen |
| An independent investigation free from Government interference. | Charles |
| Yes indeed. We are being kept in the dark here. | Steve |
| Jacindas government guilty by there dictatorial compulsory vaccination via a not truly tested vaccine. | Warren |
| Why did the NZ Govt. and dept. of Health over ride warnings from pfizer. making out that this mRNA was safe and effective for everyone, without regard to pre existing conditions…especially blood conditions. Pfizers own USA website stated that individuals with any blood condition should NOT have the vaccine…The website also stated that any individual experiencing an adverse reaction, should NOT continue with subsequent boosters, but NZ's jab happy medical fraternity just wanted to stick a needle in everyone…and the ministry of health wouldn't issue exemptions, whereby according to Pfizer's critieria, they should have been issued. | Andrew |
| UK data just out showing 1 in 73 vaccinated deaths since roll out. This is a bio weapon with a genocide objective. | neil |
| Absolutely it was always a risk as there was not the usual caution with a new drug and if the health professionals hid the risk from us it would have been at the government%u2019s request no wonder so many nurses refused it | Peter |
| Absolutely! And with special reference as to why safe and effective prophylaxis treatments have been deliberately withheld. | Delia |
| Of course there should be an investigation. There should also be an investigation of why the covid booster shots are being promoted right now when they have no effect whatsoever on stopping one getting covid or of transmitting it to others. The handling of the pandemic has been a complete farce. | Ronnie |
| The investigation should also include revealing the 'commercially sensitive' financial arrangement with Pfizer | Hoagy |
| Of course there should be an investigation. Covid 19 was a means to politicise a virus. I believe it not to be a health issue, but rather, a political means to control the masses. | Barbara |
| Yes totally! The investigation must include the government for promoting the so called vax, safe and effective, when there is evidence all the pfizer trials were faked. The 62k injuries is just the tip of the iceberg. Many injuries and deaths attributable to the jab will never be known, due to deliberate policy of the government to hide the truth. NZ is one of the few, if not the only country not including jab status on death certificates. All cause deaths attributable to the jab will never be known! The corruption of this government is beyond belief and must be exposed! | Peter |
| The lack of information given to the recipients of the vaccine is worrisome. At the time I felt compelled, as I am sure were many thousands of others were, to receive the vaccine, after being informed that it was safe according to the governments roll out. Had I been better informed I might well have resisted the booster shots that followed. So, an investigation is most certainly warranted if for no other reason than to establish with some certainty what further risks might exist and how to identify and treat them. | Chris |
| Definitely | Roger |
| This is a no-brainer. Off course it should. | Glenda |
| Not only should such an investigation take place, but Covid vaxxing should cease until the findings of the investigation are published and an investigation should take place regarding the time delay for that investigation. | Alan |
| Were they caused by the Covid 19 response???? | g |
| Unbelievable that there hasnt been a full investigation. Why not?? | Rowena |
| WE would carry out an investigation for anything else so why omit this case. | Warren |
| Criminal charges should be leveled | Ron |
| an investigation should be carried out into the rise in unexplained excess deaths in New Zealand? | Trevor |
| Absolutely! An open and transparent government would do nothing less | Andy |
| the inquiry needs to be fully open so that fudging of reported deaths, injuries etc are fully open and able to be trusted, particularly be the people who oppose the 'vaccine' | Ian |
| Has to be independent ie no connections to pharma and police should be involved for criminal charges against those that forced all this on the population and divided the country. | Keith |
| This vaccine is a genetic engineering experiment and need further study. | John |
| I recall polio and the horrible effect it had on people. I am sure there was side effect there too but overall it removed a terrible disease and in this instance it helped reduce the effects of COvid too | Alan |
| We really need to get to the very heart of this. Sadly anyone that spoke out was ostrizised or silenced | Sue |
| At all costs and an audit into how Ardern amassed millions of dollars on a PM's salary. | Wayne |
| Read the Lancet article of 3 weeks ago. 1.6 million people were followed, deaths follow multiple infections of Covid. | Mies |
| And the media blackout on information or questions that didn't fit the government's directives be investigated too | Louise |
| Its clear that there are issues with the 'new "vaccines"' that aren't actually vaccines and we have been misinformed about their efficacy and safety | mark |
| we need answers from the minister of truth | david |
| Just my opinion, but I reckon Ardern has killed an awful lot of people with her blindness & inabilities. | Clive |
| this will turn out to be a scandal like thalidomide. Except it was a Govt. mandated scandal that any dictator would be proud of. | bill |
| Absolutely – it's the elephant not only in the room but monopolising the sofa and stealing all the sandwiches – and yet still people refuse to see it. | Gail |
| absolutely ,a resounding Y E S. They, those in a position of control, 'cos that's what it is. are still denying the facts about the risks of these so-called vaccines and are thereby still putting the health of NZ'ers at risk. It's a scandal. The 'Jacinda saved us" mantra is about as ridiculous and pious as it sounds. They must be judged accountable | Carolyn |
| Of course an enquiry should be held but the present mob will not have one just in case it shows them up. Also the terms of any enquiry MUST not be restrictive and lead to a predetermined outcome | Cookie |
| And the number of all deaths from other causes compared to expected number. How many deaths due to "conditions left un-diagnosed and untreated.! | Rita |
| I suffered severe chest pains and near paralysis after the first dose, reported it to the vaccination centre when getting my 2nd dose but was not taken notice of. | Cliff |
| to be done by an independent and totally trustworthy person or persons | pam |
| great article. Cindy promised not to lie to us. yeah right | rick |
| Definitely! | Murray |
| It would border on criminal negligence if one is not carried out, and the results made known in full. | dick |
| What has happened with forced vaccinations is a crime against humanity and needs to be exposed. | Deb |
| Most definitely. We are in our early 80s and have son in his early 50s who had a serious dose of myocarditis after his first mRNA jab and was advised the national centre not to have a repeat jab inspite of his cardiologist's assurances. Consequently his second jab was the AstraZeneca vax without further problems. My wife following the booster jab in early January awoke the next day with no memory but no other signs of a stroke or symptoms of the onset of dementia.Strangely it was about that time that some English researchers were noticing that the loss of memory was a possible effect of Covid-19. What I find hard to understand is why, when we hard a good supply of the AstraZeneca VAX available, Kiwis weren't offered the choice? What inducement did Pfizer offer our govt./authorities to foresaw all others and promote their vax only?? | Alan |
| The only mistake in Dr Newman's article, is referring to the covid jab as a 'vaccine'. A vaccine sends a message to the body, that an anti-body must be produced to guard against the foreign invasion, be it a virus, bacteria or whatever. The mRNA, experimental jab, gives no such protection, as we all know personally of injected becoming infected, but most hilarious of all, the Sheeple mainly triple jabbed, still insist on wearing masks, believing they will eliminate the chance of coming in contact with this C.C.P.Flu. Not sure if you have heard the latest, but it is now planned to release a new variant of the injection that has been trial tested on eight mice, but no humans, & is to be pedalled as an annual booster, like the common Flu vaccine. | A.G.R. |
| This Labour government seems only reporting what the se a Labor Positive. When we know Jacinda and other of her ministers donot seem to release or discuss the negative. | Carl |
| It is way past due | Geoffrey |
| An investigation must happen, but it's probably fair to assume that it won't. Too many people and too much money are involved in nefarious doings to allow the Truth to come out. | Greg |
| Absolutely it should. In fact the whole Covid response needs to be investigated! | Brenda |
| Thank you for discussing this issue which the government controlled media will not. | Dan |
| The Government knew it was unsafe. Criminal charges should be laid. | Wayne |
| But it will be swept under the carpet, and hands dusted off. No one has ever shouldered responsibility for lies, deceit and confabulation!!!! | Raewyn |
| It is cruel and criminal that we have allowed this to happen. I have had a severe adverse reaction to the 1st vaccine and have been diagnosed with myocarditis, Pots, chronic fatigue and I now have cysts on my liver all post vaccine. | Charlotte |
| Damn right, but then Vacinda only wants to achieve her goal of making herself look good to the world and bugger the team of 5 million. | Fraser |
| It is in everyone's best interests to see an investigation into the rollout of the vaccine and the unexplained deaths. | Lawrie |
| The PM must be held accountable for this total medical misadventure. | Allan |
| Medsafe, the Go Dr me T and the National Media need to stop referring to stop referring to any vaccination for Covid as a 'vaccine.' They are in reality a quasi-vaccine as they only have a short term effect. There is irrefutable evidence that Pfizer and others failed to be completely open with the evidence that they collected about the vast number of side effects and adverse reactions to their 'vaccine.' NZ should never have mandated these for use across all age groups and for healthy people who had no co-morbitities. | Colin |
| Its the nature of the beast. also fate and destiny. How many fully vaccinated people didnt die due to vaccinations. Its the modern risk of our age. Do something – maybe die do nothing and still die: | mike |
| Absolutely it should . They (the authorities) are all negligent in their duty. | Lorraine |
| This is the only way we will get to know the damage this government has caused, to both peoples lives and the economy together with the numbers of businesses that have been lost to the various lockdowns. It will also show the tardiness of the government's vaccine programme, and their control of information | Peter |
| The Truth always prevail. | Eliseo |
| Without a doubt! Given that I learn that the latest 'booster shots' were rubber stamped through the FDA without clinical trial | Lachie |
| For a "safe" vaccine why do I personally know so many people with adverse reactions and family members who have been admitted to hospital | Peter |
| Definitely an independent investigation is required into the vaccination programme and all aspects of pandemic management. | Trevor |
| We must get the government talking about it. | James |
| Although my 20 yr old grand-daughter lives in Australia – she went to hospital with myocarditis after first Pfizer vaccine and again following the booster. | Barbara |
| Abundant data and opinion red flagged the whole response and should have been openly debated and deliberated on. The only immunity was given FROM INDEMNITY to the drug manufacturers. Experimental, New Technology that demanded a revision of the definition of a vaccine are all red flags to anyone of any intellect. Precautionary principle anyone? This DEMANDS an full investigation AND back pay and compensation for all who lost their jobs from no jab no job discrimination. | zoran |
| I absolutely concur with this, but have little faith that this government will allow it. | Matthew |
| Damn right it should! Informed consent has never really taken place – how can you get informed consent when you just roll up in a car, bare your arm and get a jab through the open window. That's just a production line, with no thought to the consequences. All it's doing is satisfying the red princess's desire to show that we lead the world, so she can go and report in as a good girl to her boss, Klaus Schwab (WEF, remember?) Enough said | Trevor |
| YES but bearing in mind that isolated cases, as tragic as there are, will possibly always accure when one has an undiagnoesd condition. That is not compatabile with the vacine Warnings of possible side effects have the effect of enabling intervention. And given that it was and still is an evolving medical practice im sure prudent investigations will follow as a matter of coarse But to sum it if you have 2 stents placed in your heart there is a fraction of a percent that they might loose you owing to unforseen complications. Medicine is not a perfect science | Bruce |
| Yes – just like there should be an enquiry into the entire Covid response and into all the various contracts and positions awarded to members of Nanaia Mahuta's family and into how money is being spent at OT – costs have increased but no improvement in outcomes. That's three for starters. I'm sure there should be more. Lots and lots of cleansing sunlight needed. Nothing to see here just doesn't cut it. | Wendy |
| as soon as possible | ngaere |
| A closer check of all vaccinations should be done especially in view of the rapid manufacturing of this treatment | Gvprice |
| Having read the scientific papers at the start of this nonsense re the so called vaccines, there was no way I was going to participate. Friends in OZ 4 shots still got covid | Chris |
| Continuing to persuade people to have more boosters of a vaccine proven to be dangerous and ineffective plus continuation of mandates demonstrates that our PM is prepared to hurt and divide our country in the interest of increasing control | Tony |
| There are enquiries into every death that occurs in New Zealand so why are they not doing them into these excess deaths that are now happening since the vaccine roll out. We need to be told the truth | Rod |
| This goes without question as to me it is paramount to murder | Hone |
| We are not being told the truth. My husband and I have not had either boosters!! | Lenise |
| I would have thought this a matter of urgency by now | Matthew |
| I am aware of an alarming rise in unexplained deaths in older people of my acquaintance. | Jenifer |
| Political.weaponisation ot our health services | Donald |
| People need to know what part the Covid jabs have to play in these rising all cause death statistics. Government needs to step up to the mark. | Janet |
| 100% investigate | su |
| Absolutely. As someone who is still suffering (heart related) effects from my second vaccine in July 2021, I absolutely think there should be an investigation into the rise in unexplained deaths. There should be a govt inquiry. | Robyn |
| It's very obvious it has caused the deaths of many New Zealanders, but control control control by u know who! | Christina |
| and vaccine adverts should be stopped immediately !!!!!!! | Brett |
| | |
| --- | --- |
| This is absolutely essential so as to ensure no Government in the future is ever allowed to do the damage that Jacinda has done | Alastair |
| Yes please – and quick smart! | Pam |
| This is essential if we wish to learn from what has happened here and establish the cause of these excess deaths. While we could have learned about this trend from overseas experience, as everything happened about 8 months sooner than here, we chose not to do so. Not investigating this now begins to look like intentional neglect. | Claire |
| And those who will be found to have been responsible must be held to account | Maxine |
| This should happen immediately so further deaths from this "vaccine" can be avoided. | Mary |
| It is blatantly obvious that the deaths are directly the result of medical misadventure on a criminal scale. | Don |
| A commission of inquiry needs to held to hold all guilty people who knowingly or were just following orders, accountable so leading to punishment. The vaccinated should now be called Victims. | Alan |
| Why are our politicians not talking about this? | Caroline |
| It is shocking what this government has done in the name of covid | Rachel |
| Absolutely. The sooner the better. The vaccine jab still being pushed on TV. Disgusting. | Jane |
| Damn right to should. And those at fault should have serious consequences for their actions. | Teresa |
| Unfortunately any "investigation" will be a sham to cover the bums of the people whose mandates killed innocent victims. | Charles |
| Heard Michael Baker on ZB in the weekend deny there was any rise in all cause mortality. Blatant lie! | Diana |
| But these days holding an investigation doesn't mean you'll get the right answer – just the answer those in power want by appointing sympathetic "independent" people to manage the investigation. | Derek |
| Anyone that can't connect the vaccinated and boosted with the experimental injection has their eyes shut and their fingers in their ears. A blind man can see whats happened. The jab is a dud and has done more harm than good. | Toni |
| This is essential and should be done as soon as possible | Margaret |
| There is a growing amount of evidence that all is not right with the vaccines. Heavy metal elements have been found in some of them and I am also reading of significant blood clots being diagnosed and removed amongst a few vaccinated people. | Laurie |
| A Royal Commission should be launched into Govts handling of Covid, coving risk, lockdowns, masks, mandates, economy and social fallout. | Maureen |
| Definitely | George |
| Of course ! | Katherine |
| Muriel you are an absolute hero – the voice of common sense at LAST you and Guy Hartchard and all the nurses and doctors who put their jobs on the line to warn us about this poison should all be knighted . You are absolutely amazing to speak the truth like this THANKYOU THANKYOU THANKYOU!!! My grandchildrens other grandad fell sick and died 3 days after his jab – he and the nana were both sick in bed 3 days and my granddaughter crying said Nanna even his eyes were gushing blood – he was a fit and hearty old bus driver well checked for heart. They just put it down to heart – not even an autopsy . THankyou Muriel!!!!!! xxxxxxxxxxxxx just spoke to our local St Johns lady and she said the ambulances here are run off their feet with extra heart attacks with young people – she was horrified when i suggested it may be cos of the jab – she thought me crazy. | anna |
| …As the highest priority. The evidence of excess deaths from these injections from around the world are conclusive. These injections kill. | Peter |
| Coupled with appears to be changes to the Coroners Amendment Bill – it would seem that 'unexplained death' is being made easier to report. Perhaps I am being paranoid somewhat. | Chris |
| It is essential to expose the labour government's deceitful behaviour and the mainstream media's bought biased reporting of the government's pandemic strategy. While this corrupt government is in power I have no confidence in ever discovering the truth. | John |
| Yes definitely ASAP | Ross |
| This should have been initiated at the first confirmed vaccine related death | Skarlett |
| Under duress I had the 1st two jabs, since then I feel sure that my body has not been right, having several problems, which are with me still on a daily basis. Needless to say, never anymore! | Roy |
| Pity that it is overdue for so many people | Clive |
| This would demonstrate clearly government deception. | Keren |
| All elements of the Covid emergency should be studied including any adverse effects from the vaccine. | Brenton |
| ALL the criminals MUST be brought to JUSTICE | Mike |
| Nothing more than can be expected from this Govt., it's almost as though our PM was in competition with other countries, so prove to the WEF that her attitude to the Jab, and the pushing for a high percentage rate, was worthy of a high place in the group, and to hell with the people of NZ being injured or dying. This govt and it's leader are unworthy of the positions they have, and should be expelled immediately. Very foolish young woman. | Merryl |
| As soon as possible with consequences for persons who have acted not in the public interests or safety. | Andrew |
| If there is no investigation then there is something obviously being hidden. One cant help but wonder if the current government and the like have received some form of pay off.???????? | Colleen |
| Most definitely. | Charles |
| All covid vacs should be suspended immediately. The supplier should be confronted also. | Carl |
| Definitely | Ray |
| Yes — the drop in unexplained death ages should be enough to warrant an investigation. | Alan |
| And Nuremberg trial to all involved in this experiment! | John |
| Should also go way further than just an inquiry – needs to be court cases! | John |
| Surely noone other than the ideologists would oppose this? | PJ |
| Sure– BUT— who will carry out these investigations. The authorities are all reading from the same script. The regime leaders were most likely bribed handsomely to sign a deal with Pfizer ( excluding any responsibilities on Pfizer's behalf if something goes wrong with that stuff) And the other part of the deal was to force the health department officials to ruthlessly enforce the mandates to get that stuff into people's bodies. And the subaltern layers of the admin had to keep the pressure on. And the regime propaganda machine ran hot ( and still does) to brainwash the gullibles out there and villify and slander every sensible voice of criticism, research and information This whole affair stinks to heaven and Pfizer's shareholders are popping one bottle of the finest champaign after the other. To quote the Lord of the Rings : 'We have all been deceived.' | Michael |
| Our democracy and the right to choose has been completely undermined by this government and the other political parties. | Sven |
| | |
| --- | --- |
| There must be an investigation, the folk that have lost their lives or those that have been harmed, deserves answers. This MUST never happen again. | julianne |
| The rise in All cause mortality figures need rigorous review. Sudden or unexpected, deaths should be investigated by a coroner and results recorded. | Gaye |
| Fully support investigation. Knowledge is key. | Noel |
| The investigation must be wide enough to include identification of possible cases of criminal liability on the part of politicians and health officials. | Rod |
| absolutely, but cautious about who does the investigation | Dave |
| Monitoring should have been thorough from day one – total disgrace that authorities are only waking up two years too late – despicable! | John |
| There is a reason that politicians and journalists rank at the bottom of the most trusted professions in NZ . See https://www.researchnz.com/assets/resources/Trust_Confidence-July2020.pdf The members of this Labour Government can't seem to make a straightforward statement without a lie or trying to disguise the intent in some way. Most notably at the top of the heap. A good recent example was the Kiwisaver tax to be introduced and the flim flam uttered by Ardern and Parker in the aftermath. As the saying goes "You know when a politician is lying because their mouths are open" | Terry |
| There should be a full investigation into the deaths, but also the reasons why Jacinda Ardern pushed this poison on unsuspecting kiwis! This has happened on a global scale! Wake up NZ!! | lisa |
| Yes, the moment they banned early treatments that worked (ie) Ivermectin & Hydroxychloroquine people should have woken up.Vaccines take years to produce & test & this mRNA jab is not a vaccine (vaccines work) this is a medical experiment & we are the guinea pigs. Read the book "Jab In The Dark"" available from: www.trosspublishing.co.nz | Allen |
| Absolutely. Mandating people out of work over an 'experimental' and unproven vaccine is appalling. This is criminal and absolutely needs investigating and people held accountable. | Barbie |
| Prosecution should follow | Tim |
| Otherwise how will we know. | Diana |
| And those responsible for the almost compulsory forcing of a deadly "vaccine" onto the public should be held to account in Court. This is the first time in history a vaccine known to kill has not been immediately withdrawn. | ross |
| Without doubt..!! | Vic |
| A thousand times yes! | Pip |
| And investigation should specifically track if the person who died was vaccinated or not | Lena |
| I will certainly not have the booster, thank you for highlighting the risks that I only recently became aware of. | john |
| The truth doesn't mind being questioned-a lie does. The self proclaimed single source of truth doesn't like being questioned.that says it all. | Nikki |
| Definitely should | Graeme |
| Stop the democide | Robert |
| I can't believe how long it's taking for people to wake up to what's happened here. The Govt knew all along that the shots are bioweapons but kept pushing them onto innocent NZ'ers. I warned you Muriel at the beginning of 2020 and wrote to politicians, media and many more. What happened to the opposition parties, Act and National?? This is the biggest crime ever perpetrated on humanity. It is absolutely clear that our Govts are not working for the people, they are taking instructions from their global masters. The entire Covid hoax must be shut down immediately and those involved held accountable. Bring on Nuremberg 2. | Peter |
| If what I suspect the results of a TRUE enquiry will reveal would mean that heads should roll throughout the world. Don't hold your breath | Phil |
| Investigated and Ivermectin immediately available to those who wish to take it. Ivermectin should be an over the counter medicine | Jo |
| This hush job needs to be exposed | Andrew |
| I was coerced into taking this experimental treatment and know many people who have had adverse reactions to it. | Scot |
| Not that I can prove it but a few weeks after the initial jabs my minor mitral prolapse went to total prolapse. Surgery has been declined and my life expectancy radically shortened. | Keith |
| There is a need to know so it doesn't happen again. | John |
| Related to the Pfizer vaccine. | RICHard |
| Govt needs to determine the extent of deaths and injury. | Barbara |
| Yes!!!! If the road to zero is so important, how about this? I could have been a statistic, I had heart attack like events after my first j*b, no healthcare professional would listen or take me seriously. Luckily it didn't kill me and my unborn baby… | Chelsea |
| By independent body, no Government interaction or interference | Paula |
| Absolutely! It's a no-brainer ! | Kate |
| How can any government try to hide what has happened to the death rate in this country? How dare your change the Coroners Act so as to deliberately hide all the excessive deaths caused by the gene altering 'vaccine'. This government is treacherous and must be held accountable for the evil they have pushed on to New Zealand citizens. | Grant |
| Why is this happening? All deaths should have an explanation. | Elizabeth |
| Absolutely and those responsible for mandating and enforcing this experimental medical procedure should be tried for violating the Nuremburg Code. Ardern, Bloomfreld, Hipkins, the Head of the Medical Council should be amongst the first to be charged with these crimes against the population. They should be villified and never forgiven. | Allan |
| | |
| --- | --- |
| Absolutely – an investigation should have been launched as soon as this trend was first identified. The chances of this government doing so, however, are non-existent! | John |
| Jacinda Ardern is the queen of coercion and the whole pandemic strategy is riddled with it. A Royal Commission is what is needed to get to the bottom of this mess. | Nick |
| Yes an investigation should be urgently launched before more people die. | Danny |
| This information should be widely reported in the media so that people will realise they should think twice before getting a booster. | Gordon |
| I blame the media for much of the mess the country is in. They have sold their soul to the government, and no longer do their job of "holding power to account". If they did, questions about vaccine safety would have been raised months ago, and an investigation would have already started. | Mary |