May 3, 2018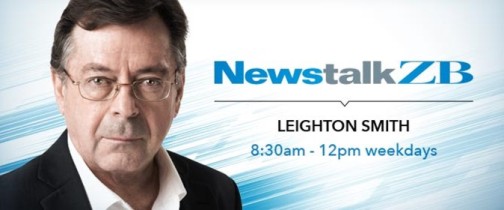 Leighton Smith interviews Muriel Newman on Wednesday May 2, 2018 about her latest newsletter on the "Pitfalls of Change" – including the modern day threat to free speech, the biculturalism fraud, and the need to take a stand against Maori sovereignty and racial privilege.
Here is what one listener had to say:
If you ever question the reason why you do the things you do, I will reconfirm to you, what intrinsically reverberates with us.

We are bullied into a position – we don't know how it has happened or occurred, but when someone shines a light, it just resonates for us all to see.

PLEASE, don't ever give up on the bigger picture! No matter what obstacles they throw in your way, you will illuminate the path for many… don't ever become despondent and doubt your way; we are always travelling with you. You gave me (and so many of the listeners today) so much energy and insight, but all I can offer, is thank you.

Please stay strong for us all. If you ever doubt yourself, you know we are always there. The silent majority who lack your courage, commitment, fortitude and energy, but regardless, you shine your light so all can see. Thank you….
Part One: 9.00-9.15am

… interview starts just after 9.07 am
Part 2: 9.15-9.30 am.
Part 3: 9.30-9.45 am.
Part 4: 9.45-10.00 am.
You can read the "Pitfalls of Change" article that attracted Leighton's attention HERE.
You can register for our free weekly newsletter HERE.