March 3, 2019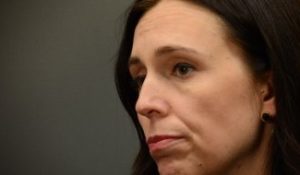 Right now the Government will be assessing the damage caused by the Tax Working Group's proposed capital gains tax. By all accounts, the Prime Minister has been well and truly spooked by the vehemence of the public outcry against the proposal.
As political editor and long-standing Parliamentary Press Gallery journalist Barry Soper explained, "The Beehive is reeling and Jacinda Ardern's in a state of shock at the reaction to the Taxation Working Group's report."
He believes she will be regretting ever having made her 'captain's call' during the last election campaign to insist there would be a capital gains tax in the first term of her Government. He recalls that there was almost a "mutiny" within the Party at her announcement, and he surmises that she must have been asleep when the party fought and lost two election campaigns on a capital gains tax.
These days, however, she's wide awake to the political risk a capital gains tax now poses to her Government, and over the next few weeks, she'll be weighing up whether or not they can win the next election if they impose it.
For the policy to fly, Jacinda Ardern has to convince Winston Peters – who has publicly opposed a capital gains tax – to back her proposal. With New Zealand First now polling well below the 5 percent threshold needed to make it back into Parliament, the saleability of the tax to their support base, which includes elderly voters, farmers and small businesses who would all be especially hard hit, will be a key consideration.
In spite of promising an open and transparent government, the Prime Minister is trying her best to close down the debate on a proposal that has been described as one of the most onerous capital gains taxes in the world.
As political commentator Richard Harman explains, "What has been remarkable has been how little the Government has said about the Tax Working Group proposal". He says there have only been three official responses: the Prime Minister's press conference last Monday, an address to a business breakfast by Finance Minister Grant Robertson on Tuesday with a speech that was not published on the Beehive website, and a presentation to an international finance conference by Revenue Minister Stuart Nash on Friday, where he stated, "I'm not able to use this forum to share any thoughts on the Group's recommendations."
While the Green's co-leader James Shaw initially ignored the 'instruction' not to discuss the tax proposal in public, when he re-iterated on Radio NZ that the government doesn't deserve to be re-elected if they don't introduce a capital gains tax, he admitted that he was later 'spoken to' by both the Prime Minister and Deputy PM.
In spite of the Beehive 'blackout', Jacinda Ardern did reveal some of her thinking on the tax proposal at her post-Cabinet press conference last week.
Her priority was clearly to use her influence to stop the negative publicity and to regain the high ground by directing the debate to the issue of 'fairness': "I do want to make sure that we have the Tax Working Group report represented accurately. I encourage everyone to keep in mind why we set the Tax Working Group up, which was, ultimately, to look into issues of fairness…"
This week's NZCPR Guest Commentator, accountant and investment analyst Frank Newman, tackles the fairness of the Tax Working Group's proposals head on, by asking:
"Is it fair that the proposed CGT regime taxes gains arising from inflation, when it is estimated that inflation accounts for about half of all gains in capital value? Other countries recognise that this is not fair and discount the rate to ensure the tax is paid on real gains.
"Is it fair that capital gains accrued over a number of years will be taxed as income earned in the year the asset is sold? The effect will be to tax incremental income as a lump sum at the owner's highest income tax rate (33%). Surely it would be fairer to tax capital gains at a discounted rate to reflect the fact that had it been accounted for on an annual basis it would more than likely be averaged out at a lower marginal income tax rate.
"Is it fair that New Zealand investors buying foreign shares will be taxed at a lower rate than New Zealanders buying New Zealand shares? Is it fair that the CGT will encourage individual investors and fund managers to invest in global sharemarkets rather than local shares?"
Frank concludes, "A capital gains tax may be fair if it captured all assets, was set at a relatively low tax rate (10% – 15%), was inflation indexed, and did not incur onerous compliance costs. The Cullen proposal fails on all counts. It's not workable and it's certainly not fair."
Nor would such a tax be good for the country. Just as taxing tobacco reduces smoking, so taxing capital reduces investment and economic prosperity.
Nations like Singapore and Hong Kong have rejected capital gains taxes for this reason. They have looked beyond the politics of envy and failed socialist doctrines to the fact that low tax economies create prosperity and lift living standards for all.
Belgium, the Netherlands and Switzerland are amongst the countries that remain largely free of capital gains taxes. Malaysia abolished such a tax in 2007, and a growing number of countries, including Canada, are now debating whether to eliminate capital gains taxes in order to spur economic growth.
In light of this, it is astonishing that our government would be even considering leading New Zealand down the path of economic decline.
At her press conference, the Prime Minister reassured the media that the impact of a capital gains tax would be minimal: "It's worth keeping in mind international evidence shows only a small number of individuals pay capital gains tax directly. Advice from IRD shows that in Australia only 4.7 percent of individual tax returns in 2015 included capital gains. Over 95 percent of Australians pay no capital gains tax in any given year."
What she failed to explain is that when Bob Hawke's Labour Government introduced a capital gains tax into Australia in 1985, they decided it would not be fair to apply it to existing assets, because those investment decisions had been made before a capital gains tax was in place.
As a result, all assets owned by Australians at the time the policy was introduced on September 20, 1985 were exempted, and the new tax only applied to assets acquired after that date. That's why so few Australians are 'caught' by the tax.
Jacinda Ardern showed she understood this issue when she explained, "Past generations have operated under the system that was operating at the time. They've made investment decisions based on that. That's why it's only fair that nothing applies retrospectively, because they've acted in good faith."
But whether "nothing applies retrospectively" means that applying the new tax from the 'purchase date' of an asset has been rejected by the Tax Working Group in favour of a "valuation date", or whether it means she believes existing assets should be excluded from the tax – as in Australia – remains to be seen.
What is clear is that if Jacinda Ardern adopts the Tax Working Group's 'valuation day' approach, it won't be only 4.7 percent of taxpayers that are affected, but most Kiwis.
More than half a million businesses will be forced to navigate the costly bureaucratic nightmare of valuations, as will around 130,000 landlords – most of whom are Mum and Dad investors with a single rental property who are saving for their retirement.
In spite of the Prime Minister's assurance that private dwellings would be exempt from a capital gains tax, over 200,000 families living on lifestyle blocks or sections larger than 4,500 square metres (around an acre), will be subjected to the tax and will need land valuations.
The tax would also apply to around 50,000 Kiwi families who own a bach, as well as anyone who takes in flatmates, lists a room on AirBnB, claims expenses for a home office, enters into a relationship with another home owner, or moves into a rest home without selling their old house within a year.
With one in five New Zealanders estimated to have a direct investment in shares, some 600,000 sharemarket investors will also need valuations, along with 2.9 million KiwiSaver members. Instead of paying the capital gains tax on their KiwiSaver savings when they retire, the Tax Working Group has proposed members pay the tax annually on the increase in the paper value of their savings. This would enable the Government to harvest the tax on an ongoing basis. The effect will be a dramatic reduction in the compounding growth of KiwiSaver funds, leaving members significantly worse off on retirement.
At her press conference, the Prime Minister criticised the media for reporting "inflammatory statements" about the new tax. When asked to clarify what she meant, she said it was inflammatory to call a capital gains tax "an attack on the Kiwi way of life".
But Jacinda Ardern is wrong. The proposed capital gains tax will radically change investor behaviour, and our way of life. In that regard, left wing political commentator Chris Trotter believes the Prime Minister's capital gains tax policy will be a 'disaster':
"What farmer will persist with the heartbreak and stress of extracting value from the land, if the tax-free reward awaiting him at the end of his stewardship is transformed into a crippling tax bill?
"Will the small-business owner be content to pay herself less than the staff she employs; will she continue to pour her blood, sweat and tears into her enterprise; if a third of the capital gain she hopes to realise at the time of its eventual sale is payable to the IRD?
"Will the professional couple with some capital to invest continue to put it into a rental property if a CGT is introduced? Will they go on putting-up with the often appalling behaviour of delinquent tenants? Will they continue to spend a small fortune keeping their properties warm and watertight? They might as well put all their savings into KiwiSaver… But will KiwiSaver… give young tradespeople somewhere decent to live while they amass the capital resources necessary to fulfill the Kiwi Dream of becoming one's own boss?"
These are the realities that New Zealanders are dealing with on an ongoing basis. But when asked to describe 'the Kiwi way of life', Jacinda Ardern said: "I think, actually, it's a bit more values-based. It's about getting a fair go and paying your fair share…"
Her response shows how delusional the PM really is, if she thinks 'paying your fair share' of tax is uppermost in the minds of New Zealanders.
Barry Soper is right when he says the PM has been shocked by the opposition to the to the Tax Working Group's proposal. Her naivety has been exposed. And she has now begun the process of appeasement: "Small businesses and farming are crucial to New Zealand's economy, and I want to be clear that the effects on them will be top of my mind when assessing options." Iwi leaders too are lining up for exemptions – threatening court action if they don't get what they want.
Last week the Prime Minister said she "wants to hear from people" about the proposed tax.
In reality it will be the public who will determine whether or not New Zealand gets a capital gains tax. If the public voice is so strongly opposed that government politicians fear it will lose them the next election, then a capital gains tax will be off the agenda.
So over to you. This is the time to speak up – before any decisions have been made. If the Government is overwhelmed by messages from Kiwis concerned about the future, they will think twice before inflicting this vindictive tax onto New Zealand.
Please spread the message around your networks and social media, that anyone concerned about a capital gains tax should share their views with the PM and Government MPs now. Their email addresses can be found HERE.
THIS WEEK'S POLL ASKS:
Do you believe a capital gains tax is an attack on the Kiwi way of life?
*Poll comments are posted below.
*All NZCPR poll results can be seen in the Archive.

THIS WEEK'S POLL COMMENTS

| | |
| --- | --- |
| How to lose an election implement a CGT | Warren |
| I hope the Labour Coalition introduce a comprehensive CGT as recommended in the Cullen report because if they do they will surely be voted OUT at the next election. | Andrew |
| The tax-grab as proposed by the cast out Labour Party ex-Minister of Finance could not be further from fair and equitable if he tried. We "comrades should heed the naivety of Taxinda when she calls for everyone to pay "their fair share" . She even has the audacity to have her Working Group Leader stay on for a further three months at $2,000 per day when he has already shown himself to be nothing more than a "Yes" man for the socialist policy – not an advocate for equability and fairness. Can it be considered to be equitable when those citizens and taxpayers claiming Maori forebears are being considered for preferential tax rates (which may include complete exemption). But I suppose a government that proposes to retrench our Country's GDP by 2-3% per annum for the next 50 years has to find the funds that will permit them to support the expanded range of beneficiaries that will be created when their Zero Emission Legislation becomes law, and continue to spread their largess on behalf of all NZ Citizens and taxpayers. | Michael |
| WE already have a remarkably comprehensive taxation system aimed at a wide range of income generation…take for example the claw back of depreciation upon the sale of a rental property – what is that but a capital gains tax under another name? We also have a solid percentage taken off the top of any interest bearing deposits into which folk may have put some provision for their futures. GST on every vehicle new or used, Etc Etc and I'm not even trying to cover more than the bleeding obvious. We have huge Iwi donations from the Waitangi Tribunal disbursements going into allegedly CHARITABLE TRUST funds which are not liable for tax, so those of us who are not of Maori extraction are automatically excluded. At the weekend there was a horror story article on the underfed children who are unable to get food for breakfast or lunches unless their schools provide it….funny, though, the chubby lovely little people who are said to be starving looked pretty OK to me. WILL SOMEBODY TELL ME WHO IS DRIVING THIS LATTER AGENDA AND TRYING TO MAKE US ALL FEEL GUILTY FOR PUTTING FOOD ON THE TABLE AT BREAKFAST TIME?????? | Mabel |
| As proposed, it is totally draconian and just plain wrong! | Allan |
| It's socialism at its worst. | Rick |
| This CGT proposal is the sort of thing you get when you have a bunch of Marxists, with their loathing of private property, trying to run a country. Comrade Ardern is completely out of touch with reality. Alas, when it comes time to vote again, plenty of clueless voters will still fall for her smile, her fake empathy, & the endless soothing waffle that pours from her lips. | Elizabeth |
| More than an attack on the way living has evolved in this country it is an attack on any attempt to get ahead using your own assets in a country where there is poor productivity as a consequence of lack of capital – capital that is intended to be taxed. Good grief! | Dick |
| Virtue-signaling from Ms Ardern about fairness. All Socialism leads to Communism but we already know Comrade Ardern is a communist. Not only is she not interested in "the Kiwi way of life", she is not interested in Kiwis as we are only a stepping-stone to jumpstart her presence on the world stage, presumably the UN. which has been overtaken by Communists. Perhaps she only wants to do one term as PM so she can get on with her real vocation so therefore she rabbits on about CGT. Whatever, we need to get rid of her and her deeply – RED Green party cohorts quickly before she buggers up the whole country. | Monica |
| Absolutely! This Coalition Govt is a joke … | Maddi |
| Next will be a tax on brains. Labour MP's are automatic exempt | Johan |
| of course it is .the P.M. lives cloud cookoo land | Barry |
| Once again Labour show they have no idea what they are doing. Anything to try and suck more taxes from the average Joe. | Graeme |
| I am getting rid of my rental property now, so are my friends, those who stay in the rental market will charge more for rent so CGT hits the low earners | George |
| It has been thoroughly debated /discussed before and made clear that New Zealanders DO NOT WANT a capital gains tax | Harvey |
| Any politician that considers/contemplates/or thinks that CGT is an option , is doomed to looses any support from other than the 'loony' left. It is not only an attack on the 'Kiwi way of live', but an attack on 'life' and existence on humanity itself. TAX is theft, nothing more …nothing less! If we are stupid enough to believe [socialist] politicians will solve any or the world's problems, we don't need to look too far to see the flaws in that thinking. | Ced |
| Yes it definitely is! Why do we need this tax, we already have the brightline test. | Ken |
| NO CGT – I've worked bloody hard to provide for my family and built most of my physical assets by rolling my sleeves up and 'getting on with it'. Possibly one could argue the only good aspect of the Labour led coalition implementation of their CGT will almost certainly result in them losing the 2020 election Unfortunately the biggest threat to having the CGT referendum succeed is the voting power of the millennials, generation Y and the under 30's age group who are mostly dis-enfranchised from any chances of obtaining home ownership, being monetarily poor victims of the "Age of Stupidity' policies implemented by NZ. Governments since the 'market forces' and 'globalization' and 'racist' policies of the past 30 years or so wrecked the Kiwi way of life life in NZ. | John |
| Why should we pay this extra CGT when there is four generations of families in North Auckland who have never worked, then have $ 220,000000 thrown at them well what else could you expect from a Labour Party thats buying votes. | Ross |
| N o more Taxes ? | Ian |
| The left winger's, Ardern, Cullen and their green cronies can't handle anybody getting ahead — hence the CGT. Just wait, there will be plenty more to come | Alan |
| I believe this will result in fewer rental properties and hence make life even more difficult for those renting. | Heather |
| A Capital Gains Tax will change New Zealand forever. It is a silly, socialist, poorly thought out disaster in the making. Watch the cost of capital increase, mortgage rates increase along with unemployment as businesses contract. This is s stupid policy from a stupidly communist administration. | Peter |
| Sure do!!!!!!!! | Phillip |
| in 1992 we brought a beach house and funded it out of our wages. For the last decade or so we have rented it to friends of friends. last year we sold it. Why should I not be the best option as to how to distribute the gains. ? | Maurice |
| They all go on about fairness. What fair about about some sods who sit on their backsides all their lives contribute nothing to society because they are lazy and too stupid to try and better themselves and someone who builds up a business and them makes a god capital gain. He then has to pay tax on it to support the no hopers. Left wingers are so stupid. | Colin |
| It will punish people who have the get up and go to improve their own lot. Does Jacinda just want everyone to be a state beneficiary? | John |
| Another blow to the savers and hard workers | Bev |
| Just another way to gather more tax from hard working New Zealanders so they can continue to waste it on continuing Iwi claims and other money wasting projects. If they want a fairer tax system they should be taxing these Maori trusts who are actually huge money making corporations who pay no tax. | Digby |
| This is ridiculous. Just greed and envy. Don't they want anyone to get ahead?! | Bob |
| At last Taxcinder has been found out, big gob and no brains. | Athol |
| Do sad for this political social engineering to take place as our Corporate tax is in some cases 8% higher than other countries They need to be careful not to kill the Holden goose like Auckland AT is doing Now it's our turn you rich pricks said by Cullen to Bolger I believe as he walked up the isle in parliament upon becoming the new labour government How did they ever think Cullen wouldn't do this revenge act | Clint |
| Yes Definitely | June |
| Envy Tax !! | Andy |
| Yes come hell or high water this crazy govt seems to be hell bent on destroying any chance of being the next govt.god save us all | James |
| Just this government making everything more expensive for the citizens. Absolutely an attack on the Kiwi way of life | Hilary |
| It is utterly disgraceful. Sorry, but the PM is out of touch with the real people in kiwiland and hasn't a clue what she is doing. She nedds to go and fast. | Valerie |
| GST is fair and evenly distributed to all who consume – CGT is an unjustified & greedy tax take. Another mistake like the Oil & Gas decision. | Jim |
| LISTEN UP LABOUR…NZ SAYS NO CGT | Lee |
| Read:- The Fruits Of Graft by Wayne Jett for a clearer understanding of the folly of excessive taxation. | Murray |
| This is an envy tax supported by the lazy non achievers | Stan |
| All this Labour Gvt is interested in is stealing off others (not themselves) and they do not care how….Wake up National as you are conspicuous by your silence get some guts or you will also be out and someone NEW appears | Marilyn |
| As if we aren't taxed enough. This is about big government getting bigger. Slim down and save money so it can go back to the hard working people. | Darren |
| | |
| --- | --- |
| Absolutely an attack on the Kiwi way, Col CGT will decimate Farmers, Small Holders, Large Home Owners, Retirees who have provided for their old age, it will impact on Heritage, it will Decimate the responsible Middle Class. It is the ultimate Marxist mechanism to sabotage Sovereignty and English law and install NWO global rule. This needs to be eradicated and al the self serving politicians who support it, all ditched along with the UN who support it. | Richard |
| But what does that matter to globalists? | Catherine |
| Dump the Tax and the Labour Govt: | Donald |
| Absolutely and it will destroy New Zealand as we know it. | Vivienne |
| This party must go before they destroy our economy. | Trevor |
| Income should be income no matter the source. | Ray |
| I don't think a capital gains tax is fair,it penalises people who, through their hard work may have something for there retirement years,what right has the government to do this | Rodger |
| Have we become a communist country? Because that's what this tax smacks of to me, pure socialism. This government has to go before they do any more damage. | Kristene |
| Typical Marxists cant stand anyone doing better than them | Mike |
| It is an insult to those of us that are trying to support themselves for their retirement | Graeme |
| You pay tax on the money you earn, on the money you spend, and when you attempt to be the Ant of the ant and Grasshopper analogy…..Labour want to tax you again. | Lionel |
| yes, absolutely. we will vote against CGT. All governments waste money. Less tax, less money in the wrong hands. | Bruce |
| Our family are totally against this form of taxation. We consider it would be an invasion of our private right as to how we invest for the family and the future. | Brian |
| Bloody oath. | Clark |
| There's the Kiwi way of life and then there's Labours version of the "Kiwi way of life". Very different. | Andrew |
| The exceptions will make it unfair. Income redistribution will always be difficult to make fair. | John |
| Politics of envy: Socialism/Marxism. Attacks many, especially farmers, small business owners and 'middle-class' NZ ers – the 'Rich Pricks'. | Frank |
| of course it is and any one who thinks differently should be deported | Tom |
| unquestionably | Barry |
| Fed up with the socialists as always being wealth destroyers. | Michael |
| Yes it is an attack on all middle income Kiwi's and Small businesses. I have heard through NZCPR Comments that Maori's are going to be exempt from this Tax ?? My additional question is : Is the Tax going to Apply to the Prime Minister and all other Members of Parliament, or are they going to be or become exempt by imposition of exemptions / special privileges granted by the ruling NZ government ?? I am sorry to say, a mere YES on this issue from Jacinda will not do, as I have lost complete faith in any of her public statements. The CG Tax must apply to ALL KIWI's , otherwise it is just another SCAM !! | Pierre |
| The politics of envy!! | DAVID |
| The Government had tax off me originally. With my tax paid ,hard earns residue ,I bought rental homes to give me an income to sustain my retirement and not leach of the Government. Now this b***h and her flunky bmates want a second bite…. get stuffed Jacinda and go back to selling fish and chips, that may be the only job you were half pie competent at | John |
| I will be voting with my feet at the next election. this will be a one term government | Russel |
| Everything is blimin' taxed these days! Appalling. | Wes |
| Definitely | John |
| I certainly would be. Basically what 'they' want is to have more of that which you have – and 'they' want it now 'because it is their right'. Nothing about just reward from working for ones living. I 'want' and expect more NOW! | Stuart |
| Yes of course. If in doubt just look at the unusually large number of replies to last weeks survey. If Adern is trying to be fair to taxpayers just look at the fact that Cullen has already been paid over $360,000 for the last 12 months of wasted deliberations and what is worse, is still being paid at the same rate to sit on his tail and find ways of protecting Adern from National Opposition criticism. Goodness knows how many of the other members of Cullen's tea party are also still being paid for a worthless job. Is that fair to the taxpayer? Just another waste of money to go with the millions given in bribes to Northland electorates to persuade them to vote Labour. The only good reason for a CGT is to enable National's success next election when they can pull the plug on this tax everything Labour Government and prevent it. | Chris |
| Yes it is deliberately or not designed to keep retired kiwis with nothing to upgrade and inadequate pension system,Nothing else to do but vote comrade Cullen's capital grab into obscurity | John |
| We are SO complacent in NZ, we need to take a leaf out of the French peoples book and take active protest! Enough is enough | Sharen |
| A socialist wealth distribution exercise | Russ |
| This is a very bad idea and I think it could lead to a disaster for this country | Janet |
| What else is the PM going to force on joe Kiwi to tax him into submission. | Cliff |
| Never heard such madness. Under what rock did PM grow up? | Libby |
| New Zealand | Murray |
| These proposals clearly demonstrate how messed up MMP is and how naive an communistic our dear leader Comrade Jacinda is. | Geoff |
| The children are running the country. | sandra |
| Jacinda is delusional ^ its TIME for kiwis to email her & also ask where she got her commie learning from perhaps N.Z. Should investigate her. | Cindy |
| CGT is only one part of the attack on the Kiwi way of life by this misguided bunch of misfits. | Murray |
| ANOTHER BLOODY TAX | Chris |
| This is socialism as a forerunner to "communism!" | Ian |
| not worried about it as it will go no where | Russell |
| Absolutely. | Jeff |
| Yes, it is the main way we can get extra for our retirement. | Jo |
| Yes, it most certainly is. I can't believe the Labour would come up with something which is going to harm our economy enormously. They definitely need their heads to be examined. It will be a vote loser for sure. | Helen |
| Of course it its. | June |
| Absolute rubbish, in my opinion they will definitely lose the next election if it were to be implemented! | Roger |
| of course it is | John |
| Yes! Though with property prices going up so much and now this potential tax, what else can we do… | Kate |
| Yes it will be if it is not implemented fairly; and it won't be knowing the competence and diverse interests of our politicians. In the interests of "FAIRNESS" we would be better off with a tax free system for every tax payer up to and including the at the time rate of National Superannuation and after that a low flat rate of tax for example 18% for every dollar earnt after that. No exceptions or exemptions including charities, iwi, religious organisation and all others who have made a national sport for generations out of tax avoidance. This would go a long way to reestablish the egalitarian society this country was founded on and at the same time give encouragement to Joe average that he will not be penalised for working hard to get ahead. The fairness of this spread across all potential tax payers would I dare say increase the overall tax take. | Gary |
| Another lie/scheme to suck the life blood out of the tax payer. Labour must go! | Steve |
| In its present form | Howard |
| Jacinda is way out of her depth.She couldn't run a milk bar, let alone the Govt. | Ross |
| AS Hudson and others have posted growing the economy has more beneficial impact than redistribution and increased Govt spending to make marginal if any gains | John |
| A tax of envy, this type of socialism has died out in most countries, these people are living in the past, and think they will be the ones that make communism work | Merryl |
| YES! Not only is this CGT outright plunder, it will also kill the unseen, the incentive to continue producing more wealth by its rightful owners. Why would our governing socialists want to kill the goose that lays the golden eggs which would lead to their deaths as well or haven't they thought that one through? Unless some of us peasants revolt over this outrageous act of proposed plunder, they will cause mayhem along the way in an attempt to achieve their unsustainable and unachievable utopia. Capitalism can survive without Socialism but Socialism cannot survive without Capitalism. | Don |
| The public has spoken on this issue repeatedly in the last two elections. The authoritarian bureaucrats simply don't care and will continue to push for more powers and ability to milk the voterbase through additional and higher taxes until they get their way. And then it will still never be enough. | Pavel |
| It is an unfair tax which has much wider implications for the economy the further you look into it. to say it will only affect 4-5% of the population is ridiculous. how many taxpayers have Kiwi Saver, own shares own any income earning assets? It is at best a tax on inflation. If you sell a property or a share – can you replace the same property or share at lower price? the answer is NO! It will end the ability of small business owners to pass on the business to their family. It is definitely not fair and is definitely an attack on the Kiwi way of life | Mike |
| It is rampant socialism. | Judith |
| | |
| --- | --- |
| We invested in rental properties intending to sell them later to finance our retirement. May as well ditch them now and throw our tenants out on the street.. | Urban |
| Yes.Under threat from neo-Marxists attempting to enact it. | Andrew |
| They are determined to cripple the economy. They do not understand you cannot dole out money t the poor without making it first | Tony |
| When Cullen was minister of finance he wanted to tax trusts until his labour mates told him to pull his head in as most of them had trusts and multiple rentals in trusts. Cullen is a man of envy. | Brian |
| Be careful how you vote. First we get Winston's broken promises and now this. This marks the end of the Labour party. | John |
| We started our business in 1993 and both worked full time elsewhere for 10 years, while withdrawing nothing from the business to live on. We worked 60 to 80 hours a week growing the business, while friends had overseas trips and new cars . Even our tenants had big screen TV's while we had an old 14 inch . Too busy to watch anyway. Now we get punished for building a business that supports 6 full-time employees and also provides work for contractors . | Cheryl |
| I have worked and gone without to save for my senior years. To pay a tax on hard graft is abhorent in my eyes. In New Zealand everybody has the same opportunities to do well for themselves. The only difference is people. Those who go and do it and those who sit and expect it handed to them on a plate. | Dennis |
| NZ has been steadily raped by the Treaty of Waitangi fables, labour might just as well finish the job properly. Could we perhaps charge many of our politicians with treason and shoot them? If this proceeds, at least we will have the chance to be rid of Peters and the apocalyptic Greens. | Peter |
| Let them bring it in and we will be rid of them for a long time after the next election and it can be cancelled. | Tim |
| Absolutely! | Brian |
| The current Government IS the attack on the Kiwi way of life! | bruce |
| Its proposed implementation is just another set of increased costs that make it impossible to run a small business. The straw that broke the camel's back was the increase in the minimum wage that made it uneconomical to produce products any more so I closed the business down. This government is a disaster for small businesses. | Kerry |
| More socialist action from Ardern! Let's see if Winston stands by his pre election talk…. | Robyn |
| Massive disincentive to put savings into assets to prepare for retirement | Graham |
| A simple tax system is part of the Kiwi way of life. | Douglas |
| Politics of envy to shut down our investment in business and economic growth. As always our left wing politicians work only on taking the wealth and initiative of New Zealanders to the lowest common denominator. | Frank |
| It will be a disaster | Brianb |
| What this Government is proposing is one of the most vicious in the World. If you keep using other People's Money all the time, sooner or later that money will run out. | Geoff |
| Not if it's implemented fairly and evenly | Peter |
| Most of what this woman and her sleazy cohorts do, or propose to do, constitutes an attack on our way of life. Her only interest is remaining in power. "The government that robs Peter to pay Paul can always depend on the support of Paul". The only apparent way for anyone to benefit from this proposal is to declare yourself to be a maori. | TOBY |
| This is purely an envy tax to give the socialists more money for their redistribution agenda Unfortunately all socialists do not realise that redistribution only lowers the prosperity of all peoples and does nothing to raise the poor What is needed is a prosperous middle and upper class and thereby raise the lower class along with them Capitalism is the only system that will provide this and that has been proven repeatedly | Robin |
| Cullen is a dird in the wool communist who likes nothing better but dealing the so called rich pricks a crippling financial blow. | John |
| Absolutely! | Mark |
| Some leveling of the tax system is required ie: all charities who are earning revenue should be taxed as any other organisation. There must be NO preferential treatment for IWI. | Ray |
| Hell yes,learn from progressive over seas countries, and if Jacinda does not listen, give her the boot. Winston i now support, but he is very much on trial now!! | Norman |
| I rely on realising capital gains to maintain a modest lifestyle | Reid |
| I have many friends who have worked hard , saved rather than enjoying a lavish lifestyle , to own a batch to which they can escape and recuperate before returning to their hardworking, everyday life. i also totally reject the racist idea that maori should be exempt from CGT. That thought alone will be more than enough to initiate a country wide uprising and rebellion. | Frank |
| As usual ,the decision will be made on their perception of what is best for the party, not what is best for NZ Inc. It is an attack but I think they will realise the folly of their ways and back off. | Peter |
| Basically, its a form of legalized theft. | Desmond |
| More Labour misleading hogwash. They are gone.. | Ian |
| It is also a blatant attack on democracy! Going forward our country should be governed by the people with "People Initiated, BINDING referendum"! We should not accept governance by dictatorship. Our countries policy and law should not be driven forces external to New Zealand! | Bruce C |
| Yes , one could call it that!! What I really would like to know :what is the real reason behind even considering such a tax measure. Everybody with say 3 functioning brain cells can see that this is a 'no brainer', but back to my question: The Maori bosses – as usual – want to be treated with a lower tax rate or — even better– totally exempt. My suspicion is that this CGT is a instrument to simply redistribute public (non maori) wealth into the pockets of the chosen few regardless of the consequences.. Otherwise there is not rational to introduce and force such a oppressive and incentive destroying tax on to the real wealth creating parts of our society. This Red– Green bunch of chardonnay socialists have revealed their true colours and we start to see the ugly face of socialism . And no wonder why Golly G of the Greens is pushing for a lowering of the election threshold from 5 down to 4 %.I guess they are getting their knickers into a twist over the prospect of dropping out next time. | Michael |
| The $millions given to the maoris has to be recouped somehow, and how better than taxing the rich pakeha. | Maurice |
| What makes it worse is that it seems to be going to be race bases !! | Karen |
| What would we expect from a rampant labour party gone beserk that needs to be put down? | IAN |
| The truth is this tax is based on envy and hatred by the socialists, remember the Cullen "rich pricks" comment ! Its based on pure ideology and the assertion that it is tax neutral is an utter lie., they want more of your money to waste on their social re-engineering campaigns. | John |
| It certainly an an attack on the Kiwi way of life. Who would want to buy a rental property when the only real profit is when the property is sold and then you are hit with 33% CGT. Scrub the CGT. It will keep accountants and the IRD very busy. | Frank |
| complete crazy idea how to ruin a country | Allan |
| Do not really know ? | David |
| Appalling Tax. Labour is dead in the water if they think we will accept they CGT. | Robert |
| It is classic to the socialist policies. | Cyril |
| The list of disincentives is horrific and will certainly lead to poor retirement for many honest, hard working kiwis! Wake up to reality Prime minister! | Russell |
| This tax hits at peoples ability to work hard and get ahead. It is a discouragement tax! It is not fair in the least | John |
| Taxinda has not a clue. no leadership whatsoever | David |
| Last month a group of English 'unruly family tourists' overstayed their welcome, shoplifting, littering, stealing and walking out on bills. Media followed them around the country, reporting breathlessly. Now another Englishman has overstayed his welcome. He wants to rob the entire country. The PM thinks 'that's fair'. I see little moral difference between Cullen and those thieving pikey bastards. | Mick |
| How can we get rid of her and her comrades | Eddie |
| Absolutely!! More importantly I agree with the statements that it will affect the economy and investment into business! Singapore has it right. See through the politics of envy!! | Sandra |
| | |
| --- | --- |
| Not only that but its another socialist advance into our freedom. I watched Jacinda try to squirm her way out of yet another concession to Maori in the CGT debate. What a lightweight! | Roger |
| Simple; kick Labour out at next election. | Jim |
| While it appears any CGT would only marginally impact on me (I have little money, no substantial assets etc), the great bulk of New Zealanders WILL be affected and against this Labour Government's CGT. It will almost certainly guarantee their defeat at the next election. CGT is political suicide!!! | Carl |
| The Kiwi way of life under most circumstances is a simple way of life. We work buy a house and hopefully with some savings and a pension fund we can live comfortably until death do us depart. There will always be those who will need help due to the unforeseen but for those lame and lazy looking hand outs why crucify the normal John Citizen. I hate the idea of robbing Peter to pay Paul. | Elizabeth |
| Negative nonsense as usual from Labour. | John |
| Absolutely. Envy taxes on aspiration and ambitious not to mention hardwork and enterprise are an attack on the NZ dream. | Richard |
| This is classic "Politics of Envy" pushed by the bumbling Socialist fools who pretend to run our Country. | Doug |
| 33 % tax on capital gain is madness. | Douwe |
| NZ needs investment for real economic growth, and a fair system that rewards enterprise, not parasitic speculation. | Nigel |
| Labour, just showing it's real colours. The last time Mr. Cullen tried it they lost the election AND sent tne NZ economy into a nose dive that took 8 – 10 years to recover from. Labour is a disaster and they want NZ to become a disaster as well. | Don |
| It will discourage people to save for their retirement. | Anon |
| Which avenue of Kiwi life? Mine = Start with nothing, work hard every day multi jobs, no holidays, no booze, no takeaways pay tax. Scrimp, scrape,,physically build own house, raise family, scrimp scrape, build rental portfolio, cope with tenants, sell only to find retirement and then enjoy life. Or: Work if you feel like it, collect benefit, spend everything without budgeting, no personal get up and go, waiting for inheritance?, envious of anyone richer because it unfair! | Richard |
| Oh YES | Dick |
| Let her rabbit on about it … It may be the easiest way to get rid of a Labour government for years. | Robbie |
| good point in article about countries with lower taxes stimulate the economy and grow it , all the new Proposed taxes including CGT will strangle and kill our economy , but National party doesn't fill me with confidence . will have to make a decision soon on who to vote for. | Dennis |
| just another tax grab.nothing to do with fairness | Alan |
| If the PM does not think a CGT will force radical change in New Zealanders investment decision making, she is sadly and grossly mistaken. Capital markets will suffer grieviously. | Don |
| Envy tax! | Gene |
| Parliament is not a place for honest people!! | Dave |
| As a self employed builder, Instead of building up my business,and employing more staff, I will work on my own, put as much "Away" as I can until Iv'e had enough of the job, then retire. If net gains are to be taxed, I assume that net losses will attract a tax credit at the end of the exercise. Bet they don't. | Barry |
| Yes.The recommended CGT proposals are simply totally socialist .The CGT is one of Arderns favourites,no surprise as she is a Socialist proven by her leadership of the International Union of Socialist Youth in earlier years.Reality has shown that despite her Socialism she is proving to be a naive inept leader seriously lacking in intellect. | Don |
| It's an attack on everyone who works hard to invest for their retirement only to be taxed for their hard earned efforts. Why bother to even try to invest and save, when the government just keeps throwing money at every loser and Maori group that keeps putting their hands out. | Des |
| Any new tax is an attack. Less tax and tax's are the way to stimulate the economy. To have a CGT that does not even account for inflation is a rort of grand proportions. Hyper inflated housing is a result of bad policy restricting housing development. | Willy |
| Absolute stupidity to introduce something that others have tried and rejected as unsuitable. Why not try to learn by others mistakes. It's much less painful. Because Labour will be gone at the next election. If not by the voters then by New Zealand First. | Terry |
| Any capital gains tax needs to be refined and moderated to catch only those people who are actually making their living on flipping houses for profit. What we DO need to do is reduce immigration so there is not so much demand for housing, which drives prices out of most Kiwis' reach. Those immigrants we DO take must have valuable skills so they can get jobs immediately. ALL foreign ownership of New Zealand land and property must be stopped. | Joyce |
| People are already struggling to make a dollar so why add more taxes. | Sue |
| It is what you would expect from this inept and worst ever PM. This is indeed a disaster for every taxpayer. Ok if you are a loser or a Maori. | Rod |
| No special deals for the iwi,s | Jimmy |
| Labour has historically been a tax party. If it moves shoot it if it sits still tax it. Douglas and Prebble screwed NZ in the 80s and we had the '87 crash. Now Cullen is back to screw us again | John |
| Yes and IF the Col do introduce this and any other TAX recommendation by Cullen they are destined to the backbenches for another 10 years | Carl |
| | |
| --- | --- |
| CGT per se is not a bad thing however, the proposed format is not a CGT it is more of a crippling penalty than a tax and should not be implemented. | Peter |
| Bring it in | Kevin |
| maybe jacinda should ask for the money paid out to these so called experts that came up with the draft to pay it all back and write it off as an exercise in stupidity | William |
| The Govt won't be happy until they are getting all your earnings | Colin |
| It can't be anything but!Tired of be treated as an inferior by this Government, time for an early election to get rid of them and time for National to step up. | Steve |
| Absolutely! | Ron |
| Hopefully the dodger and weaver that is the deputy PM finds his spine,pulls his snout out of the trough and kills this envy lunacy | Phil |
| Yes definitely, it is how a lot of people get ahead and have money for their family and retirement. | Kat |
| We are being taxed out of existence Why can%u2019t government manage the country better time we got some real people to manage the country's business | Peter |
| Some may say CGT is an attack on the Kiwi lifestyle but the reality is that property speculation effects all of us as it makes house prices artificially high . The reality is if CGT was applied to investment properties and all the tax advantages removed then house prices would come down to a realistic value and we would all benefit . | Jock |
| That's it, tax everyone who tries to get ahead. Sick of it! | Dave |
| There is so much unfairness in the recommendations that it is an absolute nonsense | Mike |
| Why are they doing this, the system works fine at the moment. | Ben |
| No point in trying to get ahead and send for yourself if this is what they do. The brightline test surely takes care of most "looters". | Glynis |
| The whole concept as it is proposed is based on spite, envy and malice and has nothing to do with fairness. | Max |
| Ardern true socialist colours are now starting to show through. The problem facing the level headed average kiwi is how to get this fact through to the younger generation of first and second time voters who are very easily swayed by leftist politics of envy. | Rod |
| Envy tax from the communist Tooth Fairy | Cutty |
| Absolutely not!! It's long overdue in NZ. and is a much fairer taxation than the scaremongers would have us believe. One of the many benefits would be reducing house costs as it would eliminate many real estate speculative investors. | Tony |
| The nastiest aspect of a CGT is the way in which it will remove the savings carrot from young NZers lives. Building assets to make retirement a possibility and pleasure has been the motivator for so many young people. I believe there should be no CGT but, perhaps, the introduction of means testing at 67 years of age would be a fairer way of redistributing the tax take and still leave the incentive to ave and build in place. | Alastair |
| AROUND 67% OF ALL INCOME EARNERS PAY NO NET TAX AFTER RECEIVING THE VARIOUS SOCIAL SUBSIDIES AND REBATES. I DON'T BEGRUDGE THAT SITUATION IF THERE IS A GENUINE NEED, BUT IS IT FAIR IN THE CONTEXT OF INTRODUCING A CGT TAX TO TARGET 'THE RICH PRICKS'. BUFFOONS TRYING TO RUN THE BUREAUCRATS. | BERNIE |
| More than an attack on the way living has evolved in this country it is an attack on any attempt to get ahead using your own assets in a country where there is poor productivity as a consequence of lack of capital – capital that is intended to be taxed. Good grief! | Dick |
| when has a labour government ever been about fairness, more like take from the hard working and give to the lazy. | Michael |
| T is an attack on the very basis of New Zealander's way of life from the early history of trying to get ahead. To increase the financial security of the family. To endeavour to better themselves. If this goes through, there is no incentive to do better. Just don't work and let the government look after you | Peter |
| money grab from the get go – time Ardern woke up | Collin |
| Anyone who thinks differently is delusional | Greg |
| It has been shown that high tax regimes do not work in lifting up those on low incomes. CGT will not incentivise anyone to invest in NZ whether it be with shares, or renting out a second property | Graeme |
| House, business, KiwiSave included. All our assets subject to CGT! | Mark |
| Why bother trying to get ahead and fund a decent retirement when we can get lazy and live off other tax payers thru WINZ benefits. | David |
| PM is not listening. | June |
| If the Prime Minister is really serious about having a fair system where everyone pays their fair share of tax all she has to do is remove the charitable trust status from the large Maori corporations such as Ngai Tahu nd make them pay tax as the rest of the large corporations then there would not need to be a CGT to bring in extra money for the government to squander. | Ralph |
| It will be on everything eventually the home car boat these people like her can't help themselves. Like when speed cameras were brought in and we were told nooo we are NOT going to hid them and there will be warning boards there to let you know where they operate from. Politicians are born liars. Time to oust them all and start anew. Last time NZ first will get my vote and Labour lost mine and my wifes when they brought in government snatch and take (GST) tax another tax on money you have already paid tax on. | Barry |
| | |
| --- | --- |
| Absolutely – this appalling capital gains tax is an attack on the Kiwi way of life. Only radical socialists wouldn't be able to see that. | Simon |
| If this tax comes in, then Labour must be voted out before they do more damage. At least National has pledged to oppose it once they are elected. This is one promise that they MUST keep. | Gordon |
| We must keep up the pressure to ensure a capital gains tax is not introduced. I have emailed all Government MPs. Everyone else should do the same. Let's swamp them with our angry voices! | Dennis |
| When you read the detail of who will be taxed it is no wonder that every Tax Working Group that looked into it recommended against it. It would destroy the Kiwi way. | Mike |
| Jacinda Ardern is totally irresponsible for even considering this tax for NZ. She will lose the election because of this. | Pauline |