April 25, 2021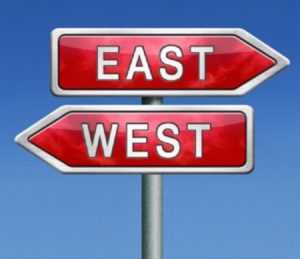 "The splintering of New Zealand from Five Eyes on the question of how to address China is a sad consequence of Beijing's enduring strategy to coerce and undermine the vital partnerships between liberal democratic states… It is appropriate we debate this in the wake of Anzac Day because Five Eyes is a key pillar to the security of the liberal order that countries such as Australia and New Zealand fought to establish during World War I and World War II. For this reason it is a top target for China." – Dr William A. Stoltz
Last week, in an address to the New Zealand China Council, Labour's Minister of Foreign Affairs Nanaia Mahuta outlined the Prime Minister's stance on foreign policy.
Her extraordinary speech began, "This is not just a gathering of people, this is a spiritual gathering of cultures, of values and of traditions born before us, designed to allow us to unite… I invoke the inspiration and guidance of the universe and the gods, I bestow a life-force upon this gathering."
She continued, "My intention with this speech is to outline what New Zealand's contemporary relationship with China looks and feels like. When I think about this relationship I liken it to the respect a Taniwha would have for a Dragon."
As well as telling us to revere Maori mysticism and respect the values of a brutal communist dictatorship, the Minister used her speech to confirm Labour is not only pursuing an 'independent foreign policy' but intends embedding indigenous values and the Treaty of Waitangi in foreign policy: "I believe our foreign policy settings can be enhanced by te Tiriti. The principles of partnership, active participation and protection can be called upon to enable equity and tino rangatiratanga. Increasingly, these principles continue to shape the type of democracy Aotearoa New Zealand is becoming; confident in our bicultural foundation and determined to pursue our interests for those who call this land home and for those who share our values of openness, transparency, democracy and the rule of law."
The words "openness, transparency, democracy and the rule of law", were no doubt included to conceal the fact that Jacinda Ardern's regime is the least transparent and open Government in New Zealand's history, and that through their radical He Puapua indigenous rights agenda, democracy and the rule of law are being replaced with separatist control.
After her speech, the Minister explained that if the Government wanted to criticise China, they would not do so through Five Eyes: "Let me be really clear, New Zealand has been obvious, certainly in this term and since we've held the portfolio, not to invoke the Five Eyes as the first point of contact on messaging out on a range of issues that really exist outside of the remit of the five eyes. So we've not favoured that type of approach and have expressed it to five eyes partners."
These comments signal the Government is turning away from the Five Eyes alliance.
Not surprisingly, China praised the Minister's speech – Chinese State media reported that as a result of New Zealand's 'positive attitude', "China is willing to work with New Zealand to enhance communication and deepen cooperation."
But headlines from around the world expressed alarm: "Prime Minister Jacinda Ardern has been labelled the 'West's woke weak link' over reluctance to join Five Eyes' China stance"; "Jacinda Ardern faces bitter attack by UK over Five Eyes commitment"; "New Zealand sells its soul to China"; "Jacinda Ardern savaged as British Parliament declares treatment of Uyghurs genocide".
Make no mistake – not only has the Minister's talk of dragons and taniwhas made New Zealand look naïve and foolish, but she snubbed our Western allies in favour of China at a time when nations around the world are becoming increasingly anxious about its anti-democratic behaviour and aggressive international expansion.
The former Brexit campaigner Nigel Farage believes New Zealand has "sold its soul" to China: "Have another think about what you've done to your friends and allies around the world. You've thrown sand in our eyes and you've turned your back on the English-speaking world."
British MP Bob Seely, in a speech in the House of Commons condemned New Zealand: "A quarter of our British supply chain is dominated by China. The problem is that if we go further down that route, we end up like New Zealand, in a hell of an ethical mess, with a Prime Minister who virtue-signals while crudely sucking up to China and backing out of the Five Eyes agreement, which is an appallingly short-sighted thing to be doing."
Outspoken Sky News broadcaster Andrew Bolt was shocked by the Minister's speech: "What woke Mystic babble. Respect the Chinese dragon – except of course we are not really talking about Chinese dragons or Maori taniwha. New Zealand is selling out Australia and the West to keep sweet with a genocidal Chinese dictatorship, which is their big trade partner. She is weakening the Five Eyes partnership. The other countries in this arrangement know that our greatest threat is China, and they know that if we are divided, we will fall."
He continued, "I think woke culture is also to blame. New Zealand's foreign minister is dizzy with her new age earth worship and old nature gods. The whole policy of racial identity just oozes from her. New Zealand's foreign minister actually feels that confronting China is a white person's obsession. For her, China is an ally in the fight against global warming, which seems to her far more important than the danger of war. China would be laughing."
The Daily Telegraph's defence editor, Con Coughlin, believes New Zealand faces the prospect of expulsion from the Five Eyes intelligence alliance as a result of 'cosying up to China's communist rulers': "Thanks to Wellington's naïve decision to prioritise trade with China over its membership of the elite Five Eyes intelligence-sharing network, Ms Ardern can expect her country's isolation to deepen further as New Zealand faces the very real prospect of expulsion from the alliance over its pro-Beijing stance."
So, thanks to Jacinda Ardern, seventy years after the formation of the Five Eyes intelligence-sharing network, we are now in danger of being pushed out.
The Five Eyes alliance between the United States, the United Kingdom, Canada, Australia, and New Zealand, originated as an informal arrangement between Britain and the US during World War II. It was formalised in 1946, with Canada joining in 1948, followed by Australia and New Zealand in 1956.
Five Eyes deals with "common adversaries, common threats, common risks" largely through three avenues – intelligence-sharing, security, and diplomacy. New Zealand's Tangimoana Station, a radio communications interception facility near Palmerston North, was established as part of the network in 1982, and the Waihopai Satellite Station near Blenheim, in 1989. Both are run by the Government Communications Security Bureau and share global electronic and signals intelligence amongst partner agencies.
The Five Eyes alliance was severely tested by the 1985 decision of the Labour Government to ban nuclear ship visits. This precipitated a crisis in ANZUS, the Pacific security alliance established in 1951 between the US, Australia, and New Zealand, and resulted in our suspension. While New Zealand continued to operate its spy bases during the rift, it was not until 2009 that we were fully returned to the Five Eyes fold.
During those intervening years, New Zealand adopted a more independent foreign policy, becoming, in 2008 under Helen Clark's Labour Government, the first western nation to secure a free trade agreement with China.
This week's NZCPR Guest Commentator, security expert Dr William Stoltz, a Visiting Fellow at the Australian National University, believes this has created vulnerabilities:
"Of the Five Eyes members, New Zealand has been the slowest to adjust to China's aggressive international strategy. This can be attributed in part to New Zealand's traditional disposition of eschewing confrontation in favour of constructive diplomacy. However, the sheer scale of New Zealand's economic dependence on China has also generated a wilful blindness to China's increasingly bellicose behaviour in the vain hope that it can chart a middle path with China where others, such as Australia, have failed: one where New Zealand is able to sustain a high degree of access to Chinese markets without having to compromise its principles or its sovereignty.
"Yet minister Mahuta's objection to expanding Five Eyes, and her vacillation on joining other democratic blocs, makes a mockery of New Zealand's tradition of principled activism by showing a willingness to bargain with its international reputation and the security of the Pacific in order to obtain short-term economic benefits."
Instead of standing firm alongside our Five Eyes partners in condemning Chinese repression, New Zealand has indeed wavered. In November, the Government supported a Five Eyes resolution denouncing China's crackdown on Hong Kong's autonomy, but in January refused to back their condemnation of the mass arrests of opposition parliamentarians and democracy supporters.
Last month, they again refused to support the Five Eyes when they expressed concern over China's obstruction of the World Health Organisations' investigation into the origins of Covid-19.
But then they supported three Five Eyes members – Britain, Canada and the US – when they joined the European Union in launching coordinated sanctions against China for human rights abuses of the Uyghur Muslims in Xinjiang, by issuing a joint statement of condemnation with Australia.
The dragon's response was fiery: "We urge New Zealand to observe international law and basic norms governing international relations, respect China's sovereignty, and stop using Xinjiang to interfere in China's internal affairs."
With China now New Zealand's largest trading partner – already accounting for 29 percent of all exports and likely to grow as a result of January's lucrative free trade agreement upgrade that further reduces trade barriers and expands opportunities in e-commerce – China indeed appears to be using its dominant trade position to drive a wedge between Five Eyes members.
So where is all this leading?
Are we now at a point where our international alliances are turning East instead of West? If that's not the intention, it may well be the outcome.
And what do we make of the Minister's comment that "indigenous values and the Treaty of Waitangi would be woven into foreign policy decision making"?
Is she signalling her Government is taking yet another step along the path towards He Puapua – their radical agenda to enact the UN Indigenous Rights Declaration and replace democracy with separatist rule?
Will the 'co-governance' of trade deals be introduced, so that unaccountable Maori sovereignty activists will be given veto rights over negotiations undertaken by elected Government Ministers?
Will these separatists be given veto rights over all trade policy as well?
And why is the taniwha so willing to cosy up to a very large and aggressive dragon? Is it because resource-hungry China will provide generous financial rewards when the separatists finally gain control of New Zealand's natural resources?
Because after all, isn't that Jacinda Ardern's objective – to give control of New Zealand's natural resources to Maori sovereignty activists through her reforms of freshwater and the Resource Management Act?
Is that the end game – once the reforms are complete, will we see a mushrooming of lucrative royalty arrangements between China and the tribal elite for New Zealand's natural resources?
Is this the plan for New Zealand's coastline as well, since the ownership of minerals and other natural resources is central to the applications of almost all of the hundreds of tribal claims?
Election 2020 was all about Covid-19.
When New Zealanders gave Labour a mandate to govern, they did not vote for co-governance with Maori separatists.
They did not vote to criminalise free speech.
They did not vote to embed the United Nations Agenda 2030 into our domestic affairs.
And they most certainly did not vote for foolish mystical mumbo jumbo and the redefining of our strategic security alliance from West to East.
Jacinda Ardern's Government does not have a mandate for these seismic changes. Their actions are illegitimate.
Please note – you can register for our free weekly newsletter by clicking HERE.
THIS WEEK'S POLL ASKS:
*Do you have confidence in Jacinda Ardern's Labour Government?
Note: Please feel free to use the poll comments to share your views on any of the issues raised in this week's newsletter.
*Poll comments are posted below.
*All NZCPR poll results can be seen in the Archive.

THIS WEEK'S POLL COMMENTS
| | |
| --- | --- |
| Confident that she represents the death knell of Democracy in New Zealand. | fred |
| They have proven in evert aspect of policy-making to be incompetant. nothing that they have promised has been achieved.. | David |
| never have never will she's a lying toad | Norm |
| I oppose the separatist path her Govt is following to undermine democracy | Wayne |
| Many members of our family fought in Two world wars to protect our freedoms and rights, The Ardern Gvt. Have committed nothing short of treason and a total disregard for the basic human rights of NZ'rs . Ardern has no empathy for NZ'rs. and small and medium Businesses who face real hardship while the priminister sells us out. | Bill |
| We are too closely tied to China. We send them are best beef and they send us badly made junk products . Products we should be making here in NZ. | Frank |
| If there was a snap election now and the govt lost it would be the best outcome for New Zealand%u2019s which at present is in jepody of communism | Sidwell |
| No comment | Norman |
| | |
| --- | --- |
| None at all. They are a pack of deranged Marxists, trying to rule by fear and subservience, just like Biden and his cronies in the USA.. The media are all completely in their pockets, so they are never challenged. It's shameful. | Craig |
| Just one more: I believe Plato said something like this. "Our punishment for failing to be involved in the political process is that we will be governed by our inferiors". What does that mean people? That is a message for us to get off our arses and get political for citizens of New Zealand. How can you do that? Work out what values you believe in and join a party with those values, then get to work. This is a NOW thing. That's what I am doing. I challenge the rest of you like minded Kiwis to do the same? | Neil |
| Yes you are quite right, they are acting illegitimately and are indeed operating against the interests of the majority of New Zealanders. This is called Treason, and I believe it will be dealt with in good time. And the Treaty, most believe it is not worth the paper it is written on and should be burned to the ground. There is something mentally wrong with Mahuta! | Neil |
| The hidden agendas are slowly but surely raising there ugly heads | John |
| "Elected' in the same manner as Joe Biden (NZ being the test run for stealing the US election), and THE most incompetent government in NZ's history. Even Helengrad would have arseholed Trever Mallard as Speaker, rather than standing by him in this role. | Reuben |
| NO NO NO – Not even a dot of confidence. We need a national vote of NO CONFIDENCE to have this government resign and give NZ a good honest government. | CM |
| Absolutely NOT ! | James |
| Where the heck are we headed under this so-called "government"? | Mike |
| she cannot be trusted. | stephanie |
| Hell no, they are turning out to be the biggest lot of hypocrites we have ever had as a government. I still find it hard to believe that most of the population are sucked in by their mumbo jumbo. | Fraser |
| Are busy leading our country down a path of racial division! | Hugh |
| Be very afraid. Even now the people voted to lead the country are hugging that which we should be most wary of. I believe that today we are having The Chinese Business Summit. On the face of it it sounds innocuous but Arderns comments are disquietening and there comes a time when the piper must be paid. The Aussies must be pulling their hair out in exasperation with NZ operating on their Eastern border spouting Communist homilies. I for one do not want the future generations of my family to call themselves New Zealanders. My blessing will be on them to call themselves Australians. My credentials are that all eight lines of my family have been in this country since the mid 1800s. | Terry |
| They have got to go | Dennis |
| This lot in power are frightening. | Ross |
| No Trust or confidence. This manufactured 15% of our population being made up of maoris is an absolute lie, for a start, there are no maoris in New Zealand, All those who identify them selves as being of maori decent are in fact more European, If you were to do an accurate count and stay with the 15% number, you would find that the noisy elite only make up about 2%, The rest are made up of 3% bludgers and 10% are hard working tax paying citizens who are embarrassed by this filthy socialist labour Government. | Gerald |
| I have lost respect for the Prime Minister, Cabinet and most parliamentarians | Fiona |
| Labour's reliance on Te Tiriti clauses when convenient and its stealth implementation of He Papua, as the abnegation of Te Tiriti, proves its Luciferian Davos agenda. This is perfectly reflected in Mahuta's delusional Taniwha/ Earth-mother Goddess talk which also promotes the elite Davos agenda. This is diametrically opposed to a real consideration of the GAIA principle which sees all as equal. | Robert |
| Only a blind fool could have confidence in our current government. | Brent |
| Time to be rid of this divisive government and all who oppose our rights to freedom of speech and to live free. | Keith |
| Miss Ardern's claim that her Government would be defined by its "openness and transparency' and that Her Government (in particular – HER) would govern for ALL New Zealanders. She also claims that SCIENCE drives their thinking, in particular Climate Change, but then also believes that the "Science is Settled". Each of these statements can be seen to be a complete lie in every sense of the word. Come-what-may she is clearly bent upon introducing legislation which favours one race, maori, in preference to all others that form the majority of citizens of our Country that is known international as NEW ZEALAND (certainly not Ao te a Rower). I have difficulty in trusting all politicians but my trust, or more correctly mistrust, of this Labour/Green Coalition does not require any thought or consideration on the part of any logically thinking person. This Government clearly accepts the the teaching of Goebbels and Hitler (tell the same lie often enough and will become the truth). They also would seem to be an avid supporters of Dr. H. F. Verwoerd, and his beliefs My only regret is that we currently have to wait another two years and four months to get rid of this blot on our landscape! | Michael |
| Absolutely not. At every turn, every one of her ministers, including her, have only bungled their way through everything they do. | Lilia |
| No No NO. How can you have any confidence in a group who have no idea what the consequences of their policies and actions are. | Peter |
| Never trust a fing socialist! | Paul |
| They need to resign. | HELEN |
| absolutely Not | Sonia |
| She is destroying our country and eroding the rights of the population, | Barbara |
| Sadly they put the nation at risk. First with all their mess ups with COVID. Next they will have us bringing Indians in to spread the virus. They chose to go to India they need to bear the consequences. Secondly cosyiing up to China is showing how weak we are. Thirdly listening an bowing to the Maori sector of the population is creating an apartheid situation in the country. Thanks for nothing Jacinda an company; wake up National and get a leader who can lead!!! Stop playing Pollyana and think of us as one nation!! | Peter |
| Hell NO!! | norman |
| Quite simply – No. A very emphatic NO! This woman's underhanded attempts to make us want to be part of a maori run country and her complete inability to manage the country's economy, coupled with her cynical appointment of incompetents to high office, purely because they are maoris, requires a resounding 'No' to this question. We are on the way to becoming a maori led, third world nation, and eventually, therefore, an economic dependency of China. If this is want you want for your country, just continue to vote for this charlatan. | TOBY |
| no i dont and never will,a very dangerous government,with the majority of people in new zealand getting very brain washed,i wish they would stop calling us the team of 5 million, biggest load of political rubbish i have ever heard, i wish the opposition partys would shake this up, because if something doesn't put the brakes on this government, i really don't like our future ahead of us, | rodger |
| She has divided NZ and we are ripe for a China Takeover. She should be hung for treason. | Sheila |
| No, No, Mahuta's comments make us look pathetic in the face of China's aggression. Who in the world can make sense of her taniwha babble? They have no mandate to spit on 5 Eyes, we must get rid of them. | chris |
| Racist wokism | Richard |
| The Mother Theresa mask is crumbling and the communist behind it is coming in to view. | Mtch |
| I've not read all the comments, but without doubt, the general sentiment strenuously oppose's the machinations of this dangerously deluded, Labour regime. I wasn't aware of the nebulous, pandering drivel that Ms. Mahuta presented in her speech; seriously, I actually felt embarrassed as a NZ'er that this concoction of pseudo spiritual, dreamland rhetoric, had been intentionally prepared by our official, Foreign minister. Nanaia Mahuta is definitely not qualified to represent NZ as a Foreign minister–she has most successfully, betrayed our Sovereignty further along the pathway, as set by Ardern's iniquity. And all of this, to an insidious, ugly regime of obscene power, in the form of the CCP. In an effort to start a constructive reaction, it seems well worthwhile in deluging a number of ministers with letters and emails constantly. There are a lot of comments on this site–most fortunately too, and if we commence week by week, sending short to medium length notes in, they have to be read and some form of response acknowledged. It's not a mammoth sword to wield yet, but the written word does carry a lot of power. In fact, as long as it's worded in a respectful manner with clean word-use and doesn't attack the person themselves–hard not to do at times like this, then the most challenging axe of judgement and criticism can be levelled against the words, actions (or lack of them), the dereliction of duty as a Government minister, the serial failure of their ability and most prominent and audacious of all, the scathing dress down of this political systems clear, intentional and malevolent actions, to deliberately destroy our National Sovereignty and our Democracy. They should be flayed alive for not disclosing all their plans, prior to the Election–plain to see why they didn't though, for the disgraceful practice of rushing legislation through the House, of not disclosing this wretched 'Indigenous Peoples" rights from the U.N., to the people of NZ, rather than a bold, self righteous statement in new York, of promoting further reaction and panic with the announcement of a 'Climate Emergency", etc etc. And attention needs to be continually directed to the fact that, the Maori People, are not an indigenous race to this land–only the lands that they left. On top of all these relevant points, we most certainly should be advising not only Labour, but National and Act as well, to give them more ammunition at a Parliamentary level, and commence calls for a Vote of No Confidence in this Government. Even if a number of people/us, do these things, little may initially happen; but the constant flow of critical, challenging and judgemental letters I believe, will start to have a wearing down effect on the targeted individuals. Again, the effect is like faster flowing water, wearing the rock surface away. Letters of concern and challenge should be sent to as many members of both National and Act as possible, to bring them up to speed and lean on them to react more forcefully, on these mindless Labour puppets. It may be a waste of time, but I doubt it will be a complete waste; in effect, it will be like an incessant flow of 'junkmail'. But they can't stop it. Think about it people and fellow citizens. This Governments' spineless and corrupt constructions, are promoting nothing less than Treason. | Alan |
| Labour were never fit to govern and Peters did this country a huge disservice by anointing Ardern Prime Minister and that all because he was embroiled in a dispute with National cabinet Ministers over his illegal superannuation payments. | Nev |
| All talk , no action | John |
| Never voted for Labour at the last election. To me Jacinda has always been a wolf in sheep's clothing! | DJ |
| N. Mahuta is a sort of Tainui princess and had a privileged education. For her to give credence to a life force, gods and Dragons points to her arrogance as a Maori Supremacist. People like her in Maori parliamentary seats should not be in portfolios that affect all NEW ZEALANDERS like Local Govt., Foreign Affairs as she is putting us all in great danger; in fact there should be no such racially biased parliamentary seats. Action needs to be taken about abolition of these and not just talk. J. Collins has finally talked about the Maori separatist programme that threatens New Zealand. | Monica |
| The road to hell is the current labour givt | Marilyn |
| I have absofeckinglutely no desire to live in s totalitarian state run by Covid Queen Cindy and her rag-tag bunch of commie comrades. She needs to go and all those nasty laws she passed bringing us closer to a totalitarian police state? They need to go; every last better-dead-than-red one of them. Ffs who does she think she is? | Mark |
| The most incompetent government of my sixty years | Jim |
| So good to read that AT LAST people are waking up to the horrors this Labour Government are planning to inflict on us! | Sylvia |
| In my 81 years I have never felt so fearful for this country's future | Gail |
| Remember comrades, leopards do not change their spots as everything is now being centralised in Wellington | Barrie |
| They encourage racism in NZ | Alan |
| I consider this Labour Government has gone from naive, inept and ineffective in their first term, to actively dangerous to NZ since re-election last year. | Philip |
| Absolutely not. Jacinda has bought many minority groups.. The government is corrupt and totally inept. The direction we are moving in and the pace with which this is happening is frightening. I would like to see ACT & National supporting one another – somehow or other – to get rid of Labour/Greens at the next election. | Wendy |
| She can't govern, and her attempts are Marxist dogma. | Bruce |
| No, No, No……………. Worst government ever in all departments. Even when they try to do something worthwhile they manage to mess it up and don't seem to be able to see the unforeseen consequences of their actions. | Roy |
| get rid of these racist buffoons (ooops, will that land me in jail??) | Patrick |
| Democracy is being destroyed. One for all and all for one doesn't include what is happening by this labour Government! | Graeme |
| NO, NO and again No | Andy |
| Never had and never will,,who wants to live in a Socialist Marxist world | Francis |
| Nill. None. Zero. Her pledge to govern for all New Zealanders is laughable. Indeed, I wonder if she governs for ANY New Zealanders except the tribal elite. Her eyes seem to be much more firmly on securing her next lucrative job at the UN. | Gail |
| Never have and never will. But then again we need to move beyond left and right to truth and humanity. We need to call out the globalists and the bankers that seek to manoeuvre humanity. Until we identify the real problem we cannot define the real solution. | Darag |
| Not any more, scary as to where we're going | Mark |
| She seems to have riden a perfect storm. I've never seen incompetency rise to such heights. Labour is abysmal at governing but not bad at contrived and devicive strategy | Al |
| Zero confidence – the worst ever government in my lifetime. Mahuta is an absolute joke as a foreign minister! She's not fit to even be in government along with most of her fellow Labour members. Ardern is an evil woman. | Rex |
| A bad government | Bob |
| horrible | beverly |
| I fear for the future generations of NZers | Andrew |
| 2023 cannot come soon enough! | John |
| I have never had confidence in Jacinda Ardern as she stands almost for everything I do not, And I hate most of all the push to have Maori take over New Zealand, God help us!! | Eric |
| Very scary times for NZ | Sarah |
| How do we get rid of them? ASAP! | Annette |
| A loose canon | sheryl |
| As red as hey come. Just a load of commies | John |
| Absolutely not . Cannot be trusted to work for all New Zealanders. | Jenny |
| No I never have had confidence In them unfortunately I believe her and her commie cronies Are here for the long haul Due to all the ignorant and bewildered punters out there Who stupidly voted for them And will continue dumber than dumb | Elaine |
| The cupboard will be bare by the next election. | Ian |
| As per your well thought out reports this week | Max |
| Hahahahaha!! Time they started running the country instead of playing the dictator and buying favours with taxpayer money. | Alan |
| Is there no way of getting rid of this so called government? Are they mad? We did not vote for separatism or a communist rule. | Paloma |
| Dangerous people. | Pam |
| Ardern and her Ministers are the faces of evil and the sooner they are removed from office the better off the country will be. The hidden agenda is basically the Communist manifesto with total control of the populace and the destruction of Democracy is their end game. The voters must wake up to this evil destructive agenda and get rid of them in the next election. The future of NZ is at stake. | Allan |
| Absolutely NOT ! | James |
| I have just read the https://www.tpk.govt.nz/docs/undrip/tpk-undrip-he-puapua.pdf document. It is the most frightening thing I have ever seen. This "open and transparent" government is selling us down the sewer and doing so by stealth. Tribalism, which is what is being planned for us, has been the curse of all countries which have been under such barbaric systems. | Duncan |
| She is destroying the Kiwi way of life, equality for all New Zealanders we should not have separatist race based groups given priority over others. Free speech is gone down the drain, f you don't agree with anything you are classed as a racist, colonialist or white supremacist | Brian |
| Have not from day one, did not vote labour | Mary-Ann |
| It's an unfolding (as expected ) disaster'A dictatorship rather than Government | bill |
| I was born, and want to die as a New Zealander, not a pakeha | Leon |
| It is wrong for government to change and introduce new laws that were not raised in their election campaign. And to do so "under urgency" and without consultation with the public smacks of an underhanded and devious scheme to bring in their secret agenda. | Barbara |
| no confidence whatsoever | john |
| Not one iota. The time must surely be here that a vote of no confidence is in order, but of course I forget, Jacinda's cronies hold have a majority! What can be done to take this bunch of misfits down? | J J |
| Not Ay All | Ken |
| We need someone to stand up and lead us to fight for a ""All for One United New Zealand" | Alan |
| China has always played the long game in its aspirations, holding its cards very close to its chest. Labour, and specifically its Foreign Minister, are poor poker players in a high stakes game! | Vic |
| We need Seymour to lead us as National is to busy sniping at puerile rubbish and failing to show leadership | Brian b |
| Scary where they are taking us in so many areas | Phillip |
| They are a total disaster and must go post haste. I see that a number of people have mentioned the 'silence' from National but they must remember that Labour have given the media millions of dollars and therefore they only print good things from Labour and negative things (some hyped up) about National. That's why we are not hearing much from them. People need to go to National's website to get true information. They won't hear it from the current media who are in Labour's pockets | Bruce |
| A great big zero. I dread to think of the destruction of our country she will manage to do in the next 2 years. Will we ever be able to undo it? | Helen |
| No confidence whatsoever. Ardern's arrogance and her private agenda, is destroying our country, it is obvious to the world we're becoming an apartheid country, the silent majority needs must speak out before it's too late. Loretta | Loretta |
| She is a communist and a self indulgent ego maniac seeking to obtain an after politics job with one of the many world socialist organisations trying to rule our lives. She has ruined NZ the sooner she goes the better | Alan |
| NONE WHATSOEVER. | DICK |
| not at all | Colin |
| 4 eyes and a blink. More like 4 eyes and a white cane. Anybody that wants to remain in the Western Alliance will have to look to cross the Tasman. | Terry |
| This Government needs to be taken to task. Very Very few people in NZ would vote for an alliance with China. You only have to look at the problems this has caused for other countries that have accepted "largess" from China only to have ir back fire when China takes control of the projects it has financed. Bring on a General referendum on whether this Government is fit to govern us in light of the separatism it is causing, the racism they are foisting on us, the lies they are continually telling, the lack of completion of any promised projects, The idiocy in bringing the greens into the government when 95% of the public did not vote for them, the breaking of pre-election promises no taxation and I could go on forever. The JacAss has only one aim- her getting in to The UN . She is NOT a team member of the NZ 5 million – another lie. | Garry |
| Worst Govt in history and most dangerous threat to our democracy we have ever faced | Alistair |
| WE have NEVER EVER HAD a more incompetent bunch trying to run our country ,come on New Zealanders have some guts get rid of them and form a coalition to run the country ONE LAW FOR ALL NO MAORI FAVOURS WE ARE ALL THE SAME GET OFF ARSES AND WORK | John |
| Why is National and ACT silent? Do they agree with Adern and her Marxist associates? Where are the repeal promises? We don't have any military defense or allies, Australia, UK, and the USA won't come to our aid when China sends in military "assistance" at the request of the "persecuted" Maori activists. China has long been the supplier of illegal drugs to the criminal gangs and arming them is part of the Chinese governments determination to undermine NZs democracy. Things won't change unless the voters take control over their destiny. | Rex |
| This "Ship of Fools" is using its majority to "ram through" Socialist/United Socialist Nations agenda without following due process. They need to be removed from office – before the next election if possible. How do we petition the GG? | Vic |
| They are very dangerous to the country | Brian |
| Troubled waters ahead | John |
| No to communism and socialist agendas | Brian |
| Very disturbing | Raye |
| Muriel says it all | June |
| All smiles, & no business acumen.. Obsessed with Covid, alienating Kiwis, and turning us all into Maori speaking commos. Feel sad for our country. Jacinda has to go… the quicker, the better…. | Peter |
| They are now fully showing their intention to destroy NZ as a democracy. | Graeme |
| Our Foreign Affairs Minister is but one example of a Government which is not working for its country but pursuing its own obscure ends. Treachery and betrayal. Invoking the universe, other Gods (how many ) and bestowing another life form?) Maori superstition , coupled with New Age? She is supposed to be speaking on behalf of New Zealand. I suspect that she is hoping for a fat reward from her overtures to China. The dragon would swallow the taniwha in one mouthful .If this sounds like rubbish it is because I do not know what to think! Who let her out? | Harvey |
| They must be the worst government that New Zealand has ever had, or one of the worst governments. The New Zealanders who fought and died for freedom for the future generations, must be turning in their graves. | Carl |
| She and her Ministers are are illegally destroying democracy in New Zealand. I do not recall a referendum to change the name to Aotearoa for example and none of Labour's recent proposal formed any part of their Manifesto. | Ian |
| I am gravely concerned about the direction this government is taking us. Great newsletter and outstanding articles this week, gives me hope! | Carol |
| The leftist media plays a huge role in brainwashing our citizens & giving ardern a constant platform. Her goal – Sec gen. of UN guided by clark.& "enlightened" ones. | strawb |
| A RESOUNDING NO | Sheena |
| Anyone who would allow no encourage as a PM her minister for foreign affairs to use a mythical very costly (how many times in the past have had to give Maori money to move this stupidity ) It's this sort of non sensual crap that is making New Zealand a laughing stock everywhere in the world except China , or is China laughing too at such naive stupidity | Vivian |
| Adern with Labour are on a dangerous path. | Gregor |
| Short sighted and destructive. | Neil |
| This would be the least honest and transparent government in my voting life. | John |
| They are communist based and racist. Their hidden agenda is for socialist rule and dictatorship as in Russia. | Denis |
| Top marks for spending other peoples money. | Bruce |
| I never have had and have certainly never voted for them. Unfortunately, though, the majority of blind sheep in NZ are still mesmorised by Jacinda's pixie dust. | Lee |
| Absolutely no. | Maurice |
| Things are changing and not for the better of the whole country | Laurel |
| A big fat NO. And never have. What a pack of no hopes they are, just bloody amateurs trying to be politicians. This would have to be the worst government ever. Go back to your fish and chips job Cindy,that's about your level of employment. | Peter |
| Idealists – put in power by the same administration that ousted Trump. It's a global change / re-organisation. The global power reorganising our lives is manipulating this silly government. People need to read history. Keep your head down as we're in for a rocky road for the next period…. | Simon |
| Ms Ardern is out of her depth but still thinks she has control. Social media are scathing of her and Grant Robertson. The tide is turning. | Carol |
| I feel I,m wasting my time asking people to email MP,s from all parties as NOTHING is ever done labour/jacinda gets away with MORE & the 80% of N.Zealanders from all other races are still ignored & NO-ONE has the GUTS to even ask her WHY when article 3 in the treaty PLAINLY says WE ARE ALL EQUAL WITH ONE LAW FOR EVERYONE.It seems to me no-one is holding jacinda accountable,she,s plainly breaking the law & making laws she has NO RIGHT TOO & getting away with it as NO-ONE HAS THE GUTS to stand upto her & you all moan but do NOTHING.So I will never again ask you to email MP,s or show guts & stand up for NZ.I will do things myself at least I,ll feel good that I am doing things. | Cindy |
| I continue to be appalled by the actions of Ardern and her govt and in particular Mahuta with her mystical mumbo jumbo ( taniwhas and dragons for goodness sake ! ) | Wah |
| Never have, never will. Full of academics and activists who have never run a small business let alone a country | Kevin |
| Language is becoming increasingly Soviet style and unfortunately newspapers are reminiscent of Pravda | Bernie |
| Here we go again the government wants us to become a marxist state | Tony |
| Will we be too far the drain by the next election? – and are there enough Kiwis waking up to make a difference? | Ted |
| Hell no, never did and never will. Once a Commo, always a Commo! | Graeme |
| Plain and simple – you can not trust them one inch. | Andrew |
| They are either then biggest bunch of numpties we have ever had….Or the most under handed, un trustable ideologues in Government any where since 1917 | Lionel |
| No confidence whatsoever. Nor have I in National. People are commenting that Jacinda is a naive fool. I totally disagree. I believe she knows exactly where she is taking NZ. On the basis of a beaming smile we gave a Communist complete control of our country, and now we have no means of reigning her in. | Pamela |
| Confidence in Jacinda the Tooth Fairy and her cohort? You'd have to be joking! My only regret is that there seems no hope of getting rid of this bunch of incompetents at an earlier date than the next election. | Rob |
| They are leading us down the path to becoming a completely socialist state, we are near enough there now. Adern under the cover of Covid and other crises has left may voters too blinkered to see it. | Colin |
| There is just so much distrust and obvious propaganda against 'normal' attitudes as Jacinda subtly divides many in society breaking down democracy; | Stuart |
| I've settled with surreal. I'm beyond anger and sadness. I've never really been particularly political, but this lot i absolutely loathe and find it difficult to believe that the majority cannot see the looming social and economic disaster resulting from the current separatist/Marxist agenda. I've tried repeatedly to engage with National with no response. I'm resigned to the fact that the NZ I love is gone and subsequently will be leaving permanently before the next election. I do how take some solice in knowing that I am not alone in my disquiet. | Ian |
| We are in serious trouble under her regime and what they are passing into law behind our backs! | Rita |
| No confidence!!! Why should anyone be surprised at what our P.M. is doing? It's all in the Communist Manifesto. Know your enemy and research the history of totalitarian regimes. At this stage of New Zealand's regression towards socialism, our "Jacsinister" could be more accurately described as a commufascist. The even bigger question must be asked is, that when/if the National/ACT Parties regain the treasury benches next election, will they revoke all of this government's socialist policy plus more? Historically, they do not have a good track record of doing so. It is so crucial that serious pressure at the electorate level must be brought to bear. | Don |
| No no absolutely no. It terrifies me. | Shirley |
| One can't begin to say how scary this government is. | Murray |
| Absolutely not. | joyce |
| God help us! | Ian |
| God help us! | Ian |
| I have grave concern and so should all New Zealanders or has the name of this country we live been changed by Jacinda Arden to AOTEAROA and are we now to call ourselfs AOTEAROANS there should be deep concern raised by National and Act politicians about the racist actions of this labour government, free speech by anyone who is not Maori or loony left is called racist.Our universities are controlled by leftist tutors,It really is time that New Zealanders woke up from their apathy or their will be racial tension fostered by this Labour government and the next generation will have the same racial unrest that America is experiencing | allan |
| Absolutely not! This group of muppets has no idea of the damage they're doing to this country….or do they? We are in real danger of losing our democracy and our freedom under the Ardern Regime. I for one am extremely scared for our future. | Sheila |
| Down the gurgler we go every time Mahuta or Ardern open their mouths. | Benjamin |
| They scare me – what is next? | moyra |
| Never have. In fact, I never voted labour. | David |
| No under Labour I feel we are a country being divided by race | Colleen |
| Very worried with the way this Government is leading us into troubled waters. | June |
| Indeed I do not have confidence at all. I am horrified by the loss of our democracy on a daily basis. | Megan |
| Or Drama Queen has an agenda that will deliver New Zealand into a dual Government and Separatist Country.. How can the silent majority stop this?? | John |
| None at all. They are a bunch of amateurs. | Colin |
| I cannot believe that the Labour Govt were re-elected after their dismal first term.They have promised much but have delivered nothing. They must have rewritten the TOW behind our backs, as the version that I read had no mention of partnership or co-governance.I foresee a civil war in the near future. | Steve |
| Definitely not. All I can see is a covert attempt by Jacinta Arden to cosy up to a Comunist Superpower to support her Socialist beliefs. | Colin |
| absolutely not! Sinister agendas are in play. | Gordon |
| None what so ever | John |
| We are galloping towards a Fijian type constitution with a return to feudal hereditary governance that has taken us 1000 years to get rid of . Third world status…here we come! | Ken |
| | |
| --- | --- |
| I can't believe how the Govt are ignoring all the other cultures in our country New Zealand… My ancestors helped forge this country from 1840, into the best place in the world, as a multi-cultural country. It is not now. | Cath |
| They are a bunch of hide bound idiots that the electorate has totally over rated. The sooner that the opposition is really beefed up the better for New Zealand. Unfortunately it looks as though the next election will not be soon enough for New Zealand to survive as it did in the past. | Shaun |
| This is the worst Government I've ever seen in 45 years as an eligible voter. She makes Helen Clark seem like an angel and I had no time for her either, but at least she improved smoking laws and stood up the foreshore issue despite the backfire. | Mike |
| The people have been blinded, thinking they voted for Labour, when it is actually the Socialist Unity Party. | gary |
| ConfIdence? I don't even trust them to wipe their arses properly. | Chris |
| The path of they are taking us on will only lead to division & separation, rather than being diverse. They are not achieving anything else. | BRIAN |
| Adhern is following the UN Agenda. She does not have all New Zealanders best interests at heart. MAGA Make Adhern Go Away | caren |
| I am alarmed at how they are using their majority in the House to enact separatist laws on an unsuspecting public. Using urgency over the Maori wards issue with only one week to hear objections is a clear example of how they are riding roughshod over the rights of the majority of NZers. We are heading down a slippery slope that will end in disaster. | Kerry |
| As usual, promises made of being transparent immediately fall by the wayside and fall in the bucket of intention!!!!! | Roy |
| we are heading down a slippery slope we might get in too deep before we realize what just happened. | anthony |
| There seems to be a lot of underling issues not being brought out into the open. The truth about the treaty needs to be exposed to shackle this government. | Owen |
| Any government that cosies up to maori mumbo jumbo has lost the plot internationally. Their whole governance of our country for the past four years falls well short of a responsible government. | Dennis |
| Leading us down a slippery slope | Colin |
| This Government is the most disgraceful collection of two faced liars New Zealand has endured. AS an Australian colleague recently remarked, how could anyone take Barcode Bertha seriously? This is the perception of a very successful Australian businessman. Barcode Bertha is our Minister of Foreign Affairs. | Chris |
| It's abhorrent but under UN control National would be similar but not so communistic. Puppet governments are useless and undemocratic.. | Bryan |
| They are quite mad. | Mark |
| Absolutely not. By far the most clueless, stupid, & incompetent government we have ever had. And alt-left at that. Almost every decision they make is plain dumb, unhelpful, & introduces failure. They have no real idea of governance, true leadership, management, and administration. True leadership consists of humility, sincerity, integrity, and wisdom. I don't think we have seen one scrap of these. But we have seen hidden agendas, lack of transparency, political manipulation, arrogance, and a lot that is not nice. They fail as socialists because they increase costs and hurt the people who voted for them. Centre and conservative governments are far better and more effective at handling 'socialism' in that they take a far more reasoned and balanced approach. Labour and their green cohorts consist of people who know far less than they pretend to know. They are largely people who have studied soft subjects and never had to make things work. How many of them have ever successfully managed a team of people in practical employment and had to worry about covering the payroll week after week? The founders of the Labour movement would be appalled at this crop of members. Idealism is useless unless it successfully converts to realism. Academic study clearly does not in itself make people capable of doing a good job. Reality is a far better option. I am not a farmer, but I have noticed that farmers often make good politicians and good mayors. The reason is they live with reality. They have to continuously monitor the weather, comply with the seasons, deal with contingencies, fix things, and meet daily and seasonal deadlines. We need politicians who are practical and real. Labour is using 'nice' words, such as 'nice' to incrementally redefine reality and truth but have been anything but 'nice'. The list of failures is too long to publish here. NZ is plummeting. A main driver is the increasing abolition of ethics, morality, & values, respect & self-respect, discipline & self-discipline. Labour and its cohort Greens have been at the forefront of leading us step by step towards a gigantic mess, and anarchy. Meanwhile National must get its act together if it is to halt the demise, but it has compromised and lost its identity. 'Who needs enemies when you have liberals for friends?' Too many National members are losing their heritage, subscribing to political correctness, and vacating towards liberal decay. That is one reason they got trounced at the last election. Even so, people, including too many farmers, who voted Labour on the basis Labour should have to fix the mess they created must be devastated. | Jack |
| Plenty of examples of failed Marxist states globally, we are currently on the pathway with this current government. | Ross |
| This government is the most incompetent government we have had in my lifetime i certainly don't trust them either | Anne |
| OMG this is way more dangerous than I initially believed. This sham government is ruining the country and our hard won reputation. Ardern and her mob have literally old us out. | Robert |
| But would National be much better? We need to ACT! | Doug |
| Too few people have access to the information you provide I have no doubt that if more knew what was going on there would be howls of protest and Jacinda and her policies would be condemned | Bill |
| They are so one eyed it is dangerous and they have no mandate to do this | Gareth |
| Its a Race to the bottom. NZ will be broke before the end of this term!!!!!!!!! | Les |
| I wonder if she hopes to become a Maori…moko next ?? | Anon |
| Never. | Pete |
| They are intent on giving Maori far more power to the detriment of most New Zealanders – they forget that Maori comprise only 15% of our population | Bill |
| bloody useless lot | allan |
| Jacinda Adern has always had an agenda that threatens democracy, the free market and actually ……. the very freedom of humanity. Her agenda is a very dangerous threat to those of us who have fought for and believe in the very basic right of each and every human to choose their own destiny…….and to be responsible for their choices. Adern wishes to control the lives of others – she is dangerous and dangerous all the more because she has charisma – and dangerous because most New Zealanders don't know what is going on. ..and why should they care what's going on,, when the money keeps being poured into their bank accounts? Never in my life time have we more needed strong, decisive leadership from…from whom? I wish I was younger – I would lead the charge! Where is the wisdom? where are the adults? | Heather |
| Absolutely Arderne and her government are a disaster for New Zealand. | jeff |
| China of all countries to not allow any measure of need – are we lead by a Red government ? only country bending over for trade – | Beth |
| Surprise Surprise, the current Labour Government is implementing all of their Globalist Agenda policies. And now we panic. Regarding the 'Declaration of Equity' petition, why should we 'reject all reference to the Treaty of Waitangi', when that very document ensures, as does Hobsons pledge, that we are now ONE people under ONE law. I know many people who have refused to sign that petition because of that very reason, & I was hoping that that line would have been withdrawn before the petition was relaunched. Otherwise Dr Newman, you are right on the button.. | A.G.R |
| No, never had and that is why I did not vote for them. Have enjoyed 50 years of living in this country but unless there is a determined move to remove this government quickly the future we leave behind is communism. Sad | Tom |
| Did but don't now | Susan |
| YES…I am confident that Jacinda Ardern's Labour Government will make this country even more RACIST than South Africa ever was. I am confident that ten years from now our children will be speaking pidgin English. The rest of the world won't know what they are babbling about. I am confident that following instructions or absorbing information written in a recognized language will be completely beyond them. I am Confident that the myths, lies and fables and stories substituted for real history will have grown beyond the rubbish we read today. I am confident that New Zealand is stuffed. I am confident that our current "opposition" political will achieve nothing to remedy this state of affairs. | Bruce |
| When did the idea of democracy become so eroded? Brown-nosing to the eastern communism ideals is just laughable and naive especially when throwing in mythology when dealing with overseas dignitaries. I firmly hold I still live in New Zealand and not in Aotearoa. That's what I signed up for. | Rosa |
| Mahuta is complete fruit fruitcake | JOHN |
| A financial Titanic | Bryan |
| She is often vague in her defenses and fails to inspire truthfulness. | Gwyneth |
| There decisions are getting wilder by the day. Hopefully this will wake up all the slumbering kiwis | Bev |
| Policy settings not announced at the last election. Democracy out the window | Peter |
| I have no confidence in this rabble at all and after reading on line Mike Hoskings predictions that the Housing crisis will be the down fall of this Government i cant wait to see it happen and with all their other drastic Policy changes the wheels are starting to wobble and the quality of the Ministers with policy making powers are completley out of their depth. | ken |
| Absolutely not! Mahuta's latest speech on relations with China is shattering. Her move into spiritualism, which she hopes to take NZ with her is as over the top and stupid as any statement from Labour so far. She is doing her best to get off-side with our allies in Five Eyes and promote the removal of NZ from that important alliance. I shudder when Ardern speaks of 'our team of five million. I'm not a member and I'm sure many others don't wish to be included. Looking back over the last 4 years, I cannot single out one positive step that Labour has taken. The stuff-ups at the border still happen regularly. Nothing in Nelson housing built in 4 years. Motels, millions spent in a failed attempt to provide Housing. Transport, Transmission Gully, millions over budget and still not completed. Nelson access main roads, nothing done. Nelson's Polytech. Management removed along with the cash surplus carefully preserved by an efficient management. Health services amalgamated which will ensure we get only minor pickings from the nation's centralized management. RMA, Despite unanimous government support for removal. Nothing done. The seasonal Pacific workers not allowed in so our valuable crops are left to rot costing the country and farmers millions. And finally this week, the news that teachers will be force fed to learn the Maori language, under threat to their jobs presumably. Do we have confidence in Labour? Not likely. | Chris |
| I respect Maori, but I want to keep our democratic Western society as it is with no special privileges to special groups. | Douwe |
| For the first time in my 82 years on this earth, PM Jacinda and Foreign Minister Mahutu have made me ashamed to say I am a New Zealander. | Tom |
| But I have a lot of confidene in her following "cult" worshipers to endorse everything she sells – until it is too late and they don't know what happened! | Hilary |
| We consider that Jacinda is "Over the Top" on many issues. We have no confidence in many of the issues she raises. | Brian & Judith |
| It is frightening to witness this shift to separatism and condoning communism with all the evils consequences. Comrade Adern is a threat to our country. | Gina |
| little confidence much concern | Johanna |
| Divisive policies, dependence lifestyles, huge debt – all wrong. | Maurice |
| The Labour government is very mush race based. Ie racist! | Rona |
| no policy intention during election campaign = no mandate, they wouldn't get away with this in Aus | greg |
| I used to believe that the Labour party had some ability to govern effectively…I can no longer maintain that belief. | Rob |
| Never since the Maori Wards were allowed and the free vote on this issue was scrapped by Labour. | Michael |
| Any confidence that I may have had when Ardersn was first elected has now diminished to a negative amount. In other words the direction she is now taking the country will soon result in our reacing third world status with a vengeance . | Victor |
| they destroy NZ | Gerhard |
| I only hope that well before the next election, a leader will emerge who can unit sufficient people to kick this group of self indulgent misfits out of government, hopefully before everlasting damage is done to our foreign relations, our other trading partners and our democracy. If not, I hope that my family will be able to cash up and get out before NZ becomes a Chinese overseas territory. | Geoff. |
| How could anyone have confidence in a government that abuses power, treats the law as optional and splashes taxpayer money around as if it was water. | Margaret |
| what govt.? | Ross |
| | |
| --- | --- |
| Absolutely not. I am ashamed to say I voted for Labour but on the day, National was a "no show" and Act didn't have a presence yet. Today, National is still a no show, but Act is more to my liking. I just wish they would be more vocal about the terrible direction and manner in which Jacinda is leading our nation. God save New Zealand….PLEASE | Jamie |
| Early election …..NOW | Ron |
| Absolutely NOT!! But just wait and see what this govt has in store for further action. | Maurice |
| No, never have, never will – Henry Armstrongs excellent article "Fit to govern?" reinforces this conclusion. Dr Newmans' closing comments in her latest column, relating to where all this is possibly heading, are chilling to say the least. Our once proud nation is now an object of derision! | Scott |
| Appalled how she is trampling over our freedoms in the name of the Treaty and being 'kind' | tony |
| The only confidence I do have is that they will stuff the country up big time. | Clive |
| Definitely NO! This government is the most damaging bunch of racist activists we have ever seen. They continually rabbit on that the treaty of Waitangi is everything. It is NOT. The treaty is over 160 years old and must now be buried. This Govt is committing treason. Our soldiers found for democracy BUT this Govt is destroying it. Bit by stealthy bit. Our PM is nothing more than a very good talker, hiding her communist agenda while smiling at us all. | Graeme |
| HELL NO!!! | Bill |
| No way. Heaven help us!! | Sandra |
| Jacinda Ardern is a bloody disgrace & appears determined to undermine our democracy. We must remove her socialist,, fascist, separatist presence form our parliamentary system. The only MP with any common sense and principals is David Seymour. He will get my vote. | David |
| We need to petition the Governor General to take down this corrupt & lying so called Socialist Govt. They will be the end of all our freedom & rights if we don't get rid of them soon.The opposition parties need to get their Shit together & start opposing. | Allen |
| They must somehow be removed. | Jonathan |
| No, getting worse by the day. NZ needs to stand up against this separatist (racist) agenda. | Graham |
| It's one bungle after another with this government! | Ray |
| This government is taking our freedoms, our rights and our very way of life. The biggest threat New Zealand has EVER faced is this government, right here, now, today. | Tracy |
| This government is a total disgrace. It came in on the myth "Covid Election". When it was actually a "Fear Election". Any government coming in on the back of fear is bad government. It is worse than "bad". It is evil. | Jenny |
| We must do more to stop this happening. | Mark |
| Pack of non performers | Neil |
| This is not government by the people for the people. It is a dictatorship and is only going to get worse. We need to speak up and stop this nonsense. | Margaret |
| Hopeless just hopeless with a Kindergarten Z rating | Warren |
| None whatsover! Are we heading for a life under the hammer and sickle? I've yet to meet a single person who wants this! | Paul |
| NO! The huge number of radical changes this government is trying to push through is appalling and not what New Zealanders want. We need to get them out before our lovely country is destroyed. Too many people cannot see or do not want to see what is happening little by little under the guise of climate change or Covid or terrorism. We are doomed if this carries on. UN Agenda 2030 and He Puapua 2050 here we come. | Vivienne |
| Power and Money are not 'a given' they are taken…. the Maori elite are on their way to commit a crime against all New Zealanders. New Zealand you have a serious problem…. | Chris |
| Never have – but this term of office is much more destructive to the New Zealand way of life. | Sue |
| She was right for the 15th in March in Christchurch and Covid when we needed a benevolent Dictator.But now she must go for her extreme left wing Dictator policies and Maori Stuff | David |
| Never have had. | Steve |
| This socialist communist government must be turfed out of office. What a pathetic lot of people we are to believe all this Mumbo jumbo Mahuta has put forward. Get it together New Zealand or we are going to regret ever having this Labour Government in power. Where is the National members and Act party in all of this not a word has been forthwith. Unbelievable. | Suzanne |
| Comrade Ardern is a traitor to our country known world wide as NEW ZEALAND. | John |
| Absolutely not, so far by word, deed & exection they are shown to be the most NON TRANSPARENT, & duplicitous government of recent times | Don |
| It's time to make our voices heard while we still have the chance. Mahuta must RESIGN | Henry |
| Dictatorship – Pandering to communists and the U.N. agenda for totalitarianism. | Bruce C |
| OUT. We must vote them out. | Helen |
| For the first time in about 20 years I have thought that the Sunshine Coast looks like a more attractive place to live than NZ does under this morally corrupt and bumblingly incompetent administration. I am also appalled to discover that more than 1/2 of my fellow Kiwis are in favour of JC and her idealistic but idiotically so cohorts. | Mark |
| Never had any confidence in them ever | Don |
| Not now – not ever! | Peter |
| You've got to be joking! This government is inept, racist, and devious to the point of corruption. The next three years will see the destruction of this country; be prepared for the worst. | Graham |
| Definitely no | Richard |
| Jacinda Ardern's Labour government is using its majority to please itself and those it "likes" rather than rule New Zealand for the present and future benefit of ALL New Zealanders. She is betraying the trust of the nation she promised to govern. | Pieter |
| My vote of "absolutely no confidence" in JA and her government. So much for being, in her own words after the election, "a government for all the people". Instead, she and her government are relentlessly, and largely covertly, pursuing a separatist agenda. 40 years ago there were protests throughout the country against apartheid, and now we're heading fast down that vey track, with the government deliberately driving a wedge into the "team of 5 million". The "team of 5 million" is fast becoming a myth. | Laurence |
| I don't have confidence in any government that uses duress and extortion to achieve its agenda, especially when that agenda goes against our rights as humans. | Brooke |
| A lot of hot air but very little action – they are tyre kickers and people pleasers. | Brian |
| How can we continue without ultimate destruction? Unbelievable the enduring destruction in such a short time and there are n checks and balances as would apply with an upper house…long lamented in its removal. | Shelley |
| how could one have confidence, when the whole show is run by people who are left wing academics and have no experience of how the real world works | john |
| Jacinda and her government are without a doubt the enemies of the NZ people at large. Although all administrations have had their faults and carried out various agendas to certain degrees, Ardern/Robertson are by far the worst of the lot, both in scope of the damage they are doing it and the speed they are carrying it out. It's like they know they will be caught and are trying to maximise the harm before someone stops them. I can't work out if they are just naive to the point of complete idiocy or are they aware of the corruption they are carrying out? Do they really see our little "team of five million" as being a true ally of a 1.4 billion strong superpower devoid of conscience or empathy? Do they think the CCP has the values that would allow NZers the freedom to go about our lives in the same way we have under our alliance with the UK, Australia and the US? It was a very sad ANZAC Day this year as we realised our govt is selling out NZ to an evil regime and we can only hope our true overseas allies know that this goes against all most NZers. | Jenny |
| I have no confidence in this government at all. But what really frightens me is that my highly intelligent son who is in his late 20s has been so successfully brainwashed, he can see them doing no wrong. I am in total despair; this country is ruined – it has taken less than two terms to destroy it. | Alan |
| Get rid ASAP | Iain |
| It is totally out of control – and dividing NZ as we know it with a radical separate Maori Agenda where non- Maori will be come dominated second class citizens – make no mistake – Nz's future is under dire threat | Hylton |
| This is a typical left wing outfit aided by the greens. They will stifle any free speech by legislation. They are typical as to what is happening world wide and we must get rid of them. I simply don't trust them. | Alan |
| No this is making a mockery of NZ once upon a time we would stand up for what was right not whimper and cosy up to the evil dictator..I say this lot need to go right now before they destroy this country for good | Jeffrey |
| The government has shown to be completely incompetent to govern. They are endangering our alliances and natural friends at what cost I shudder to think. | chris |
| Labour is destroying this country | chris |
| A very big NO | Don |
| We need to bring back the English version of the Treaty as the Maori version is like chalk & cheese- meaningless and totally in favour of their interpretation . | John |
| Never have had any confidence in this Arden Govt. | Peter |
| Michael Joseph Savage must be turning in his grave as labour now controlled by a lunatic mob led by the half caste tribes, ,greens and the un with the toothy dictator at the top must even have Winstone shaking his head in disbelief of where this country is headed, About time National with the help of Act (the only one questioning dictator adhern at present) put a vote of no confidence to get rid of labour as not long now we will be singing the chinnese national anthem with mhuta doing her dribbling about beasties. | Richard |
| Lying Marxzis is what they are. | Tony |
| Too much waffling! | john |
| | |
| --- | --- |
| This current Government does nothing for NZ with their willingness to divide and conquer our country by enforcing unlawfully, Laws that favour Elitist Maori to rise above the greater number of ordinary NZers rights. There has been rushed and secretive changes made without sufficient public consultation, none of which were in the best interests of NZ as a whole. Ardern does not have a mandate to make these changes, and it is insulting that she continues to destroy 200yrs of mostly well-run, successive Governments respected by the world, with the intent to reduce our country to a hell-hole in the Pacific. There is no one proposal she has put forward on indeed foistered upon us that has been successful. Billions of our hard earned dollars have been squandered on failed projects the country is worse off now than it was 4 years ago, with no respite or working plan in sight, nor ever to be with the lack of knowledgeable and business acumen in their rank and file MP's. The whole situation is appalling. What other World Government is run by fairy tales and separatism – only those that failed miserably. We would be better to adopt Alice in Wonderland, and then 'off with their heads' would be more satisfying and apt!. | Robyn |
| The NZ Population consists of a cosmopolitan society of varying ethnicities. The lower socio elements of all these ethnicities has similar problems regarding jobs, finance, health, education and complying with NZ laws. To give one ethnicity preferential treatment because they arrived in NZ first, will not solve these problems. What it will do is aggravate racial rifts and have a detrimental on reaching a goal where the NZ community live together in Harmony. | Barrington |
| Naive Marxist ideologues are now running the country | Frank |
| During election campaigns no mention was ever made of the governments decisions to cozy up to China in any way or form, to follow the UN doctrine giving indidgenous peoples rights of co-governance (Moari are NOT indigenous and all evidence of prior peoples is covered over for 50 years), nor did it ever say working away from 5 eyes. No mandate whatsoever for any new laws to be passed (and usually under urgency). With no mandate all above actions would be illegal. NZ did not ask for this. | Michele |
| This govt has to go. NZ is starting to become aware of the dangerous path labour is treading. ACT now. | Lawrie |
| No no no no no no no no no no no… ad infinitum | Bruce |
| No. I have zero confidence in this awful government of incompetent halfwits | Richard |
| NO— not at all! How on earth could somebody with a decent amount of common sense trust that lot. They will ruin us and our country and they will not stop before they have done so and then , like locusts after ravaging the land ,will move on to richer pastures. | Michael |
| No, no, and no. | Florence |
| definitely no confidence in her or her caucus they are a bunch of Wally's that can't see the wood for the trees | bill |
| What can we do to stop this destruction of our Democracy ? There are many intelligent . worried New Zealanders who can see what's happening to our country . | beryl |
| Absolutely zero confidence! | gary |
| I have absolutely no confidence at all and I don't trust them. How they became Government in the first place blows my mind. What is the matter with New Zealanders Policy first not Personality. | Christine |
| I have grave doubts about what is going to be left of New Zealand after this mad socialist power hungry Government is gone. Mind you if they transfer everybody to social welfare then they will govern forever. I am advising my Grand Children To get out of the place. | Albyn |
| Complete overhaul of every aspect of life lived out in NZ, forcing it to absolutely align with the globalist, eco fascist totalitarian model of jacindas IYOSU manifesto, is rapidly being implemented on NZrs, while we all sleep. Oh by the way, zero carbon in real terms means zero life. | Andrew |
| too many big project failures | Nev |
| AbsolutlyNot.!. the sooner we can force a snap election the safer our country will become. The problem is who is there to replace Labour?. | Don |
| Of all the Labour Governments., and I have been alive for the aftermath of all of them, this is the worst Socialist bunch of fools ever. This country will need decades to get back to any position of sensibility once they collapse. | Dave |
| If anybody says yes to this question they can only be brain dead or a committed socialist/communist | Roger |
| satanic mob | chris |
| No absolutely not. I just wish others in this country would wake up. Unfortunately our MSM are nothing more then the PR wing of this government so no hope there. | Bryce |
| not at all,, get rid of this nonsense | gerard |
| I have confidence in some i.e Mr Little Mr.Parker Mr Hipkins The rest NO. They are buying the Maori ote. | Dave |
| She is not ruling on behalf of NeZealand | Paul |
| Absolutely not. | Dave |
| Her regime lacks transparency and it is guided by ideologies instead of reality and facts | Klaus |
| She will go down in History as our worst PM. She is re writing history and creating a race divide that is a ridiculous shame on her and her socialist regime. No democracy here. | Steve |
| We are on a path which is far more restrictive than a nanny state, a socialist dictatorship | Lindsay |
| This government seems hell bent on creating a devisive community. They talk about unity but there is too much separitism being introduced in this country which is dividing the population. It is being does by stealth and is called a "soft war" where the general population don't know it's happening until it's too late. | Arthur |
| No I don't Also appeasement has never worked and will cost in the end Less than 100 years ago this was proved with Hitler. | Robin |
| Jacinda's level 4 lockdown was her attempt to introduce communism to New Zealand. She succeeded. So now we face the totalitarianism that is essential to keep communism going. | John |
| she,s totally out of control!!! | trevor |
| Time to wake up the rest of NZ | Gary |
| Never have | john |
| No confidence what so ever !! | Euan |
| Absolutely NOT. Never have and never will. | Dennis |
| The Ardern Govt. is racially dividing society and destroying democracy at an alarming speed. Our global reputation is being weakened and mocked. The ideology of this Govt. is promoting and legislating lies and babble into our rule of law. None of these issues have been debated publically or were declared prior to the 2020 election. That's deceitful and certainly not Democratic. | Sam |
| It is getting very scary where Ardern is taking us | Dianne |
| I have less than no confidence – from my perspective, the inmates are now fully in charge of the asylum. | Trevor |
| No – not in a single member of it! Easily the most incompetent government in my lifetime and I'm 80. Everything they touch turns to sh*t and it will get worse. | Roger |
| None whatsoever! | Grahame |
| Worst, most communistic, apartheid government which IS breaking NZ. | Geoff |
| I just wonder why you have asked this question. Over the last few months, most of the people making comments have asked WHY the opposition parties are not asking/demanding answers to these same questions. I feel that being elected to parliament is just turning into a well paid job with no responsibility. It is always someone else's problem or fault! | william |
| None whatsoever. Where are the opposition? | Pam |
| They are trashing democracy. | Tony |
| Absolutely non whatsoever !!! | David |
| Absolutely not! New Zealand is doomed due to this disgraceful socialist government leading us into an apartheid country. | Darryl |
| God help us. We are on the Road to hell !! | Geoff |
| We are seeing too many diabolical developments by this government, that will be to our detriment. | Paul |
| Zero confidence. They have zero mandate for such radical policies. They are committing treason by stealth. | Allan |
| NO NO NO !!! | russell |
| i did but the foreign affairs speech was a load of mambo jumbo | richard |
| They are a Marxist bunch of socialists. Never worked in the real world. Setting us up to become the laughing stock of the western world | Laurie |
| I'm 72, and if this government keeps staying in power, I'll be dead when most of the worst happens. Its going to be our kids, grand-kids and their children after them who are going to suffer the consequences. But the big question is, WHO do you vote for at the next election, to get rid of Labour? | reg |
| Comrade Ardern seems hellbent on destroying our democratic society in order to establish some sort of totalitarian dystopia. | Igor |
| I most certainly do not and no longer recognise it as a government by the people and for the people. It serves other masters, not New Zealanders. | Kate |
| | |
| --- | --- |
| I have stopped watching the news…can't understand what is being said any more. And what I could understand is like re-enactments of The Muppets | Mike |
| They are a total disaster, and the sooner they are removed the better. | John |
| None whatsoever!! | Bruce |
| None whatsoever. | Kerry |
| They are dangerous nutters. Are there any Govt MP's able to understand what's happening. | Alan |
| We are hurtling towards separatism (apartheid) It's disgusting | Carolyn |
| We are being sold out and going down the gurgled… Sad times | Don |
| They have become a Government of Spwnd, spend. Not my government | Carl |
| Nononono. Get rid of her and her government | Mike |
| They are operating illegibly riding on the back of NZ voters ignorance of Arderns true motives. | Thomas |
| I'm afraid not, not now. I did in the beginning and she got us through Covid, but now I am getting more deeply concerned with her and her government every day. I, for one, will not be voting for her in the next election. I didn't in this one. | Kerin |
| Jacinta is the worst disaster this country has ever faced | Kerry |
| The US lies cheats and steals and is determined to drag us into further wars. | David |
| Not now and never will have.We are on a very slippery slope to hell in a hand cart and in the next 2-3 years things will only get worse | Allan |
| Impossible to have any confidence in the lunier than luny left get worse daily both here and all over the world. | Tony |
| A big NO. They can spend but cannot get any thing done | Dave |
| Our democracy is at risk. | John |
| Absolutely no. | Robyn |
| The Governor General should be petitioned to remove her and her party from office | Geoffrey |
| No no a thousand times no. Never before has our country become so divisive and made so by this government. So sad | Claire |
| Traitors | craig |
| They do not represent anything that I stand for or have worked my life towards. They are treacherous untrustworthy traitors to our country working in their agenda of pure communism to line their own pockets | tony |
| Committed inclusive Government with outstanding leadership. | Peter |
| I have little confidence in the present government. Mahuta's rabbling rant is disgraceful and has aspects of a blatant rebuff to our five eyes friends. Wake up New Zealand. China has designs on us and our government's tacit endorsement of the Chinese conduct is reprehensible. Get out Mahuta and get out now! | Peter |
| No No how could anyone have confidence everything they touch has been a massive failure But where are the opposition? It%u2019s passed time we all stood up and did something | Peter |
| Overall yes. There's no real opposition. | Chris |
| They are out of control. | Chris |
| Definitely not | Graeme |
| The secret agendas , hand out money the country don't have.. | Dorothy |
| Their policies are madness. They demonstrate that they couldn't manage a household never-the-less a Country! Common sense has gone out the door. | Gavin |
| All spin, virtue signalling, and very little economic progress. | Warwick |
| God help us! | bill |
| Daily getting less so. | Colin |
| Ardern is systematically dismantling NZ & must go | bud |
| Ardern's rejecting the authority of Parliaments sole authority over the expenditure of public monies is claiming her Presidency of the new tyrannical republic. KIng Charles I lost his head over that. This govt must be gone now, They have no mandate. A majority is not a substitute. | Kevin |
| definitely not there for kiwis | Collin |
| I am extremely worried for NZs future this socialist biased govts policies are destroying our economy and at the same time inciting racism I see alikeness to what happened in Zimbabweee in the 90s | Geoff |
| Shockers | Craig |
| Need to get rid of current government which is NOT ruling in honesty and transparency, and in the best interests of ALL New Zealanders. | Cecilie |
| All New Zealanders should read 'In the Jaws of The Dragon' before the next Election. Why are National saying nothing? | Hone |
| Treason is the word That comes to mind. Kiwis need to wake up before China owns this country. | John |
| Disorganised and heading toward separatism. | Paul |
| I don't have the time or patience to list my objections to this government and its objectives. | Terry |
| This country is going to hell in a handcart with the woke generation following the Marxist government like lemmings over a cliff | Russ |
| This government have been working tirelessly towards the implementation of communism in New Zealand. The move towards racial separatism is also concerning, as is the suppression of free speech. | Rod |
| Not now, not ever. Where is the critical MSM. | Willy |
| Total hypocrites they cannot be trusted to act for the majority of NZ citizens. | Merv |
| What a mess she has created. | ray |
| Heading towards socialism | Ted |
| This government scares and angers me in equal measure. I fear for our future and that of our children and grandchildren. | Debra |
| I am absolutely confident that if this mob get back into power in 2023, we are absolutely stuffed as a free nation | Sam |
| Hell NO!!! | David |
| Never have. Not now. Not ever. | Maddi |
| Quite worrying is the path the current government is going down. Hate to think of the future my European family will have ahead of them. | Lawrie |
| Labour, through their incompetence and ideology, are trashing our country in so many ways. | Trevor |
| This Government is now a full blown Communist Dictatorship. | Raig |
| Never did have, they are a pack of talentless lightweights characterised by underperformance ,and good at virtue signaling with no concept of the Law of Unintended Consequences resulting from their actions | Phil |
| It is time that China is taken to task over Covid. The whole world needs to stand together against them otherwise we will end up with another and another variants of Sars. This enables them to manipulate governments especially our mystic and gods mumbo jumbo ministers. | Margaret |
| Hell no! My biggest concern is that we still have to suffer at least another 2 plus years of this totally inept crowds governance! | Ron |
| Definitely NO. NOT one millimeter of the Government can be trusted. | RICHard |
| No, never, none!! | Hugh |
| far too radical and close to the chinese | Graeme |
| They are the worst heading towards our destruction with their communist dictatorial 'leadership' | Aphrodite |
| This is not a labour government it's a Maori government lead buy a communist dictator | Jimmy |
| She is shallow and insincere and her colleagues are incompetent fools | Roger |
| Lots of stealthy decisions being made under the radar | Rick |
| I don't have confidence in a govt so far left leans more to a socialist/communist led country | Judy |
| | |
| --- | --- |
| I have never felt that New Zealand was this close to becoming a totalitarian nation before. This government's woke agenda, ,and its pandering to the CCP is setting us up for huge problems in the future. | Andrew |
| Absolutely NOT!! Full of promises and eloquence but short on accomplishments. But most damning of all is there strategy of taking us down the path of tribal separatism. | Tony |
| Printing money makes a Government responsible to no one ? | Ian |
| we never have had confidence in the labour govt ; however as time goes on and looking at all of their failures , we have now even less confidence in them….it's at zero confidence now and has been for quite a while . | Roy |
| Why would anyone? Very dangerous bunch of reds. | Terry |
| They have demonstrated that they simply do not have the intellect or experience to make the decisions required. | Brian |
| I have no confidence in this government that creates situations then exploits them with smoke screen policies . | Max |
| I never thought I would see the day that apartheid and communist policies would flourish in New Zealand . | Bruce |
| Hugh on rhetoric no show on effectiveness or delivery | Frank |
| Wellington centric | Catheryn |
| It's the worst government with the most inept and incompetent ministers and MPs that this country has ever endured. | Jim |
| Communists | Greg |
| This unbelievably foolish woman prime minister is selling us all down the river and for what? So she can leap free of the the insane mess she has created into a cushy job at he UN. We will be left with an impoverished apartheid society dominated by woke racist activists and their Chicom overlords. Thanks a million Winston you jerk. Without your complicit mendacious help, Jacinda and her woke idiots would never have got their grubby communist hands on the levers of power in the first place . | John |
| This woke socialist lot must be kicked out… let's do whatever we need to do to make it happen.. | Clive |
| None whatsoever, but if the suggested National Party reforms see them also cosying up to non democratic Maori focussed "reforms" then it will be David Seymour getting my vote next time around, since he would appear to represent the only effective Opposition we have to the inept policies of the current bunch of left wing loonies that we have running the country | Rob |
| Hell NO She's a communist Half Wit | Murray |
| Denier Mahuta and her colleagues wants to see our country regress back to the stone age. | Robert |
| Definitely not! Another deluded government that has betrayed its people. Treasonous! | Rossco |
| Absolutely unequivocally no!!!~ | Joe |
| Worst NZ government ever Ardern is a Clayton's PM, lies and untrustworthy | David |
| Government? I prefer to think of it as a regime… | Hanna |
| They destroy us as a sovereign nation and divide us | angelica |
| That's why I made the choice to no longer live in NZ. I can't live in anger with Adern and co destroying NZ as we know it | Trevor |
| Ego tripping control freak, aiming for the job Helen Clarke had in United Nations ? | Tony |
| Out of control, crawling to China when we should be standing up to them | Tony |
| They need to have a Snap Election and be gone ASAP | Kaye |
| They [Labour] will discover too late that PR China has one objective, to isolate and subjugate New Zealand. | Dave |
| She governs without the population, she has her own agenda and thinks that she is the chief. | Nina |
| We continue to be sold down the river by socialist with a less hidden a gender every we3k | Barras |
| Not at all. | Hamish |
| Jacinda is a socialist. Socialism is just a euphemistic word for fascism. She is messing with our inalienable rights and freedom. We need to reverse this soon or it will be too late. | Larry |
| Worse Government NZ has ever had. Jacinda has no backbone along with a caucus that has never run a business or experienced anything other than coming top in debating at universary | Elizabeth |
| Let's face the facts the Labour Government is becoming a Lousy commie Dictator ship. | Ian |
| Heck NO! Send the lot of them to cosy up to the dragon for the rest of their lives. | Mark |
| Every day I see a repeat of the previous changes to a system which was not broken. The world must see that we are governed by wankers | Reg |
| The commissioners appointed for the Local Government Revue have noe of the skill sets required. It will be another disaster | Chris |
| Oh yeah, just like I've got confidence in the Sun blowing up tomorrow. Worst government ever and I'm sorry to say that National are certainly one of the worst opposition parties ever. It' s a perfect shit storm and Jacinda's aim is to lead us all back to 1840 just before the treaty was signed. Typical of all woke politicians, she seems to think that once she's handed power over to her favourite indigenous minority they're going to keep thanking her when she's part of the same group they blame for all their woes. I only hope I'm around when the long knives come out. | Derek |
| They are a pack off iodides and cant be trusted. | Ronald |
| The NZ media largely suppressed the story about Nanaia's speech until it took off overseas. NZ has a massive problem with Government controlled media | Phil |
| But what government entity is there that we could have confidence in. They all appear to be as bad as each other. | Richard |
| I cannot find words powerful enough to express my intense repugnance at the total arrogance, obreption, segregation, lack of policy adherence, ………you name it, they are simply sending NEW ZEALAND into a downward spiral of State dependency . This shambolic crowd must go | Martyn |
| Labour, just like National, is passed its useby date, and the Greens should have been choked at birth. | Kevan |
| Certainly not as they are sacrifycing the accepted spirit of democracy to install an unacceptable agenda with no public input! | paul |
| We are no longer one people and never will be with Jacinda at the helm. We are loosing our freedom of speech and we have no voice with a Labour led Auckland Council. | Gayle |
| | |
| --- | --- |
| Absolutely not – it is a disaster of a government. They need to be removed from office. | Jason |
| I have no confidence at all in them as they are introducing radical changes that none of us voted for. The country has been taken over by radical separatists, but not by force, by invitation! Unbelievable stuff is going on. Surely the public are starting to get alarmed. | Roger |
| So much for promising to govern for all New Zealanders! What a lie. What a disaster for the country. | Murray |
| No, No, No! This government is dangerous. | Barb |
| I am appalled by what is happening and even more appalled that National isn't standing up against these developments. Are they asleep at the wheel – or can't they see what's going on? | Stewart |