August 29, 2021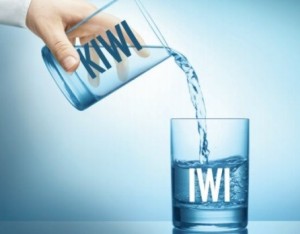 Three Waters is a proposal developed by Jacinda Ardern's Labour Government that will effectively 'confiscate' billions of dollars' worth of local authority water infrastructure and assets from ratepayers – without fair compensation – and transfer them to four mega water authorities over which councils will have little or no control.
The Government claims the assets will remain in council 'ownership', but that is misleading, since ownership confers a right of control and local councils would have no such right.
In return for their assets, councils would receive no shareholding in the new water authority, only shared representation in half of a 12-member governance group. With only six members representing the councils that provide the assets, and the other six members representing local iwi, the influence of small councils will be virtually non-existent. As if that's not bad enough, a requirement for a 75 percent majority to pass any board resolution, will result in Maori gaining control of water services in New Zealand.
Cabinet papers confirm a separatist agenda underpins Labour's approach: Each 'co-governed' water authority would appoint a four-member Independent Selection Panel to choose the 10-member boards that will run that region's water services – ensuring they are "adequately competent both as a Treaty partner, and with expertise in accessing matauranga Maori, tikanga Maori and Te Ao Maori knowledge to inform the water entities activities."
In other words, while the new water authorities will provide services that are vital for all New Zealanders, they have been designed to prioritise Maori rights and deliver on Labour's He Puapua goal of Maori control of water.
But deeper concerns are now emerging that while the Government intends removing existing ownership rights of councils over freshwater, wastewater, and stormwater assets, they intend creating new ownership rights for iwi.
In a recent NBR article Gary Judd QC explains what the Cabinet papers reveal: "It was agreed that the water services entity would fund and support capability and capacity of mana whenua within an entity's boundary to participate in relation to three waters service delivery. Bear in mind that getting a return from an asset is a right attributable to an owner. Therefore, the proposal would confer on iwi, but no one else, a direct attribute of ownership."
If indeed the reforms are designed to grant ownership rights to iwi, will royalties follow next? After all, that's another He Puapua goal: "Maori receive royalties for the use of particular resources such as water…"
The Prime Minister is using the 2016 Havelock North water crisis – caused when contaminated groundwater entered a freshwater aquifer during a storm – as the catalyst for the reforms.
Their search for a new model for New Zealand focussed only on jurisdictions with centralised control of water, including Scotland, Wales, and Tasmania, excluding those with any private sector involvement. The Scottish Water Services Company was commissioned to advise on a reform plan.
In their report to the Government, they estimate the timeframe for reform would be decades: "[Scotland's] reform process will have taken 41 years by 2040 – when we project that we should achieve steady state… As such that there is no reason why New Zealand could not match Scottish Water's performance – and more quickly. 2050?"
While our two countries have similar sized populations of just over 5 million, many important differences raise concerns about the appropriateness of adopting the Scottish model.
Scotland is less than a third of the size of New Zealand, and their urban development is far more intense at 8 percent of the country's land area. As a result, 95 percent of their population is connected to networked water and wastewater services.
In comparison, New Zealand's urban development accounts for only 0.5 percent of our land area, with only 80 percent of our population connected to a drinking water supply that serves more than 100 people, and only 68 percent connected to a reticulated wastewater system.
In addition, New Zealand's regulatory regime is far more complex, with some 78 local authorities – comprising District Councils, City Councils, Unitary Authorities, and Regional Councils – operating under a complex regulatory regime that includes National Policy Statements, Resource Management Act requirements, environmental standards, Health and Safety guidelines, and a mountain of associated constraints, including Treaty of Waitangi considerations and Maori consultation obligations.
The Australian business consultants Farrierswier was invited to peer review the Scottish analysis and warned, "the analysis is high-level and directional and should not be relied on to project actual expenditure, revenue and pricing outcomes."
The engineering consultancy group Beca was also asked to assess the Scottish analysis and expressed concerns that it may underestimate the cost of reforms: "New Zealand is facing a period of major changes in land, air and water environmental legislation, and for regional and local government responsibilities. It is very difficult at this time to predict impacts on the New Zealand three waters segment and on the timeframe and total costs of subsequent changes in standards which apply."
The economic advisors Castalia, commissioned last year by Local Government New Zealand to evaluate the reform process, warned, "The Government's policy process appears flawed and is focusing on high-risk options that may not deliver benefits.".
In his report Three Waters: lifting the veil of complexity, investment analyst and former councillor Frank Newman provides a valuable analysis – see HERE – of many of the key reports relied on for reform decisions and concludes, "that amalgamation itself is highly unlikely to provide the financial benefits claimed by central government and used to justify the proposed reform".
Not only are the assumptions, costs and timing of the Scottish Water model being challenged, but questions are also being asked if Scotland should be used as a "standard" at all.
A recent BBC report revealed that sewage spills in Scotland had increased by 40 percent over the last five years. While Scottish Water runs the country's wastewater system, it turns out they only monitor 3 percent of the 3,697 overflow pipes that discharge sewerage into rivers and the sea after heavy rainfall. Of last year's 12,725 "spill events", 654 of the overflow pipes lacked sufficient screening to retain debris, with 192 of them categorised as inadequate since before the publicly owned firm was established in 2002.
As a result of Scottish Water's sewerage management, which sees minimally treated sewage being regularly discharged into coastal waters, a monitoring system has been set up to assess whether Scotland's designated bathing beaches are 'swimmable'.
The Scottish Environmental Protection Agency, which advises "against bathing for up to two days after heavy rain due to the risk of poor water quality", claims to be working with Scottish Water to prioritise the upgrading of sewerage infrastructure. However, this year only 29 of Scotland's 85 designated bathing beaches were classified as 'excellent', 31 were 'good', 20 'sufficient', and 5 were rated as 'poor'.
Does our Prime Minister really believe that a system that doesn't monitor 97 percent of sewerage spills and can only ensure that 34 percent of swimmable beaches have excellent water quality, is a suitable model for New Zealand?
A quick review highlights the frustration locals feel about their inability to get Scottish Water to fix on-going problems. A case in Forres, a tourist town in the northeast of Scotland, where raw sewerage runs down the street during heavy rains, first reported the problem in 1997! And in Glasgow, local residents signed a petition to stop sewerage running down their street 35 years ago!
Why are we aspiring to a Scottish model at all, when it seems most local councils are doing a fine job. If there's a problem and sewerage does spill into a street, do Kiwis really want to have to phone a distant call centre and wait for years until a repair is done? Isn't it far better to be able to contact a local councillor and make them democratically accountable for fixing the problem?
Although many councils are now struggling with the shortcomings and urgency of the reforms – which some are now describing as a "dog's breakfast" – they are no longer able to turn to their association for independent advice and support.
Without consulting members, Local Government New Zealand signed a Heads of Agreement with the Government in July, to promote Three Waters in return for funding: "The Crown is proposing to provide ongoing support to LGNZ, by way of separate funding agreements… in the short term (to mid-September 2021) to enable LGNZ to build support within the local government sector for the Three Waters Reform Programme; and subsequently through the transition and implementation phases of the Three Waters Reform Programme (approximately two and half years)."
While the amount they are being paid to "assist" the Government is not known, the agreement means that instead of representing local authority members, LGNZ's focus is on helping to orchestrate the "successful implementation" of the reforms.
They are required to endorse the Government's misleading claims including, "there is a sufficient and evidence-based national case for change", that "the current approach to three waters service delivery is not capable of delivering the outcomes required in an affordable and sustainable way into the future", and that "the proposed model design and approach to reform is sound, appropriate and beneficial."
This week's NZCPR Guest Commentator is Westland's Mayor Bruce Smith, who has shared his Three Waters journey with us on two previous occasions and now takes us through stage three:
"The case for change has not been proven and that's reinforced by the confusion and lack of consistency coming out of Wellington.
"I ask how Councils who have decades of experience, staff and information running three water operations measures against Government which has less than 2 years, an ideological idea and little practical experience with water delivery.
"Many Mayors and that number exceeds 30 of the 67 Mayors in New Zealand have not been convinced as to how the proposed reforms will benefit their communities and I am one of them. That number will increase substantially.
"What other councils do around New Zealand is up to them however engagement with all ratepayers and a public referendum in every district would allow our residents and ratepayers who have along with their families over generations paid for these three water assets to make the decision to opt in or out."
If the Government was really genuine about wanting to help local authorities to improve water services, here are two key things they could do.
First and foremost, they could start paying rates. Around thirty percent of New Zealand's total land area is held by the Department of Conservation, which, like other government agencies, is exempted from rates. With stewardship land making up almost 90 percent of some council areas, if the Government fronted up and contributed its fair share to the cost of council services and community infrastructure, local authorities would be in a far better position to invest in upgrading their water assets.
And secondly, they could adopt a funding model that emulates the 50:50 shared funding arrangement used for roading projects, so water infrastructure could be directly co-funded in partnership with local government – or at least, they could make funds available on terms similar to that which central government itself enjoys.
As it stands the Three Waters proposal is irrational from every perspective, but one.
The only rational reason for this deeply flawed upheaval is to use it as a smokescreen to pass ownership and control of water to Maori tribal interests. The Government has no mandate for that course of action – it is completely unacceptable.
Finally, an accolade for some of our local authorities. In his report, Frank Newman commends those councils that are undertaking their own due diligence to assess the impact of the proposed reforms on their ratepayers – only to find that Three Waters is based on faulty assumptions and flawed analysis, with the claimed benefits unlikely to materialise: "I applaud councils for not accepting government as the sole source of truth."
Please note: To register for the NZCPR's free weekly newsletter, please click HERE.
THIS WEEK'S POLL ASKS:
*Do you support a call for National and ACT to categorically state that they would repeal the Three Waters reform should they become Government in 2023?
*Poll comments are posted below.
*All NZCPR poll results can be seen in the Archive.

THIS WEEK'S POLL COMMENTS
| | |
| --- | --- |
| I consider 3 waters evil and needs to be ditched! | Zelda |
| Add New Zealand First to that. I'm sure they are going to be a factor in the next election particularly on this issue. | Marty |
| If the Maoris are involved in anything it fails unless it is government funded. I don't understand the constant government giving of funding and support for anything Maoris want. Jacinda I think is a very unfair prime minister and so very racist in favouring Maoris in almost everything she does. | Eric the Red |
| Most certainly.For a race who only arrived in NZ earlier than some others to be accorded preference over the rest is ridiculous. No to Maori running water or anything else either. | Peter |
| Act and National need to get their act together a long time before 2023 and state they are campaigning now against race-based laws, abolition of Maori parliamentary seats and TOW consigned to history, otherwise New Zealand is stuffed as far as a democracy is concerned. | Monica |
| I am Maori by ethnicity but overall I am a New Zealander and expect democracy to be of equal benefit to every New Zealander. | Shane |
| Yes absolutely. It is time for National to show clearly that they will not support the continued move toward division and racism in this country. Stop taking the soft approach and pandering to the middle ground, as both National and Labour have been doing for a number of years, and take a firm stance – promoting unity, cohesion, and removal of all race-based laws and privileges. We are one country and all NZ'ers should have equal rights and opportunities under the law. | Melanie |
| Absolutely renounce this terrifying path toward separatism. | Ian |
| It's a no brainer. Though, how hard and expensive will it be to reverse? Which I guess is why these Muppets are pushing it through. | Maddi |
| I dread the thought that Labour will be able to drive this through before the next election. | Laurie |
| Yes in deed. | Ron |
| Absolutely – the present proposals are ludicrous and clearly designed to rob us of our utilities and give them to Maori with all control ultimately in their hands – that's outright robbery by any other name | russell |
| Just more fear and control from the Wellington rat bags. | sven |
| Yes ! But the time has arrived whereby all this weekly agreeing must end. REAL ACTION IS REQUIRED ! Present the Queen with all the evidence thus far and have Ardern dismissed causing an international sensation. Get real ! | John |
| Total propaganda and lies about 3waters to hand over to Wii's. god defend NZ | Sidwell |
| Ardern has zero mandate to hand these services over to effectively, Maori elites control. | Allan |
| These functions are best handled by people who know where the pipes are. | Alister |
| Repeal immediately they take office. These racist deals should never be able to be imposed on us by Government. It is so wrong and makes a complete mockery of our Democracy. | Eric the Red |
| Fed up with freebies for Maori. it is particularly noticeable Maori are running parliament their arrogant attitude of Williams and willow Jean prime stands out as does their lack of presence in cabinet or their presence outside what actually do they do? Oh yes they make up the numbers!! | Dianne |
| Absolutely! | Warren |
| Absolutely. No-one voted for this. It was kept secret. | Sheena |
| This is a matter of public service and should be judged solely on delivery of that service and direct accountability to the public. | Arthur |
| go the Nats and Act. | john |
| There is no case for the Three Waters reform | Lachlan |
| No one owns the water !! | Bruce |
| I voted yes and have emailed my local National MP and counsellor raising my concerns on Three Waters. I may be wrong but National appears more focused on the slow vaccine roll out. That's all good but Three Waters and the Dolomite Point gift could be permanent. There appears to be a very little else happening within the National Party. The ACT Party are more aggressive. As for the counsellor, dead loss. | Chris |
| This government is all about control and being able to enhance who is going to benefit from it and you know who will have a significant finger in the pie of the stuff that comes out of the sky. | Owen |
| Most definitely, before NZ First does it. | Tim |
| I would rely on Act to do so but not too sure about National. | Richard |
| They need to speak up! | Alan |
| I'm beginning to think ALL the political parties are in this. We certainly don't get much feedback from Nats or ACT. As for Comrade Ardern, I believe she only got to be PM by Voter Fraud. Can anyone verify if those vote counting machines or similar, used in America, were given a trial run in NZ South Island? Too late to demand a recount, but the results are very suspect. Ardern was given that job only because the votes were manipulated. I don't believe those farming communities in the South voted for this Labour Govt and the evil leader we now have. She is a totally cold, emotionless person, very hard, but confident to the point of being a tyrant towards the NZ people. | Carolyn |
| Too much has been given to the maoris already under the false 'partnership' provisions of the treaty of Waitangi. Our headlong slide down the slippery slope toward maori tribal 'elite' supremacy is accelerating by the day. Miss J. Ardern and her sycophantic acolytes should be tried for treason. | TOBY |
| Absolutely – the sooner the better their views are known. These days I am sick to death of Maori tribal interests taking over. They have contributed nothing but the hand goes out. | Fiona |
| Absolute nonsense! | Michael |
| Absolutely | Susan |
| This will only create more separatism and more financial stress for people involved with private enterprise. And who will have their hand out for more dollars !!!! | Ross |
| That is a no brainer but could Councils around the country really be so dumb as to just roll over and accept the current mad plan? | Folkert |
| I totally disagree with the Labour Governments agenda on water ownership | Murray |
| Racist, undemocratic and commercially inept, the three catch cries of this government. | Linton |
| Remember the Super City concept which was no more than an empire building exercise by otherwise unemployable academics and cost the ratepayers dearly? Well that's nothing as to what will happen if the iwi's take control of all water. So be prepared to give them open access to your bank accounts. I wrote to all Kapiti Coast Councillors asking for a referendum to be held on the subject – none of them replied! Water and air are life essentials and to hand over control to unelected members selected by race is asking for trouble. | Rex |
| Knowing how inefficient governments are, how can we rely on them to manage our 3 waters. At least when 3 waters are managed by local councils, we the rate payers can make them responsible. Come on National & Act, show the true colours of your principles. | Keith |
| But National are too scared to do anything but pander to Maori. | Lee |
| Yes They need to come out and say they will repeal the three waters crap along with a lot of BS laws comrade and her woke MPs have pushed through | Laurie |
| It is theft | Dave |
| Every council needs to say no. | Margo |
| This is another move to state control by nz communist govt | bill |
| This government wastes money and recourses to push forward an unproven plan in an undemocratic way. Councils doing a fair job in maintaining quality drinking water. They have a good reputation in this field and a well working emergency team to attend accidents in an acceptable responds-time. They may sometimes have a shortage of monetary resources. This could be alleviated when government and Maori iwi pay land-rates as well. For the government to help this way, is better than trying to take-over the reigns from the councils. | Chris |
| A DEFINITE YES !!!!! | ROBERT |
| The Member for Botany is suspiciously quiet. Is this because he comes from big corporate and a government department i.e. Air NZ? | Tim |
| I hope the local councils come to their senses and reject it before the next Government has to REPEAL this stupid idea. | ERIC |
| Damn right, this total sham by Labour and Maori needs to be shot down. | Fraser |
| firstly national need to get their house in order then join act and even Winston to scrub all of mahuta's dictatorial laws and make a public announcement NOW not just before the next election and keep the pressure on cindy and her group of loonies. | Richard |
| Thousands of new jobs promised by the Minister; no loss of council jobs promised by our Mayor, results in massive savings – yeah right! | Henry |
| No system is perfect, yet the existing system is most defiantly the all all the other evils. | George |
| Urgent | John |
| Water is a common asset belonging to us all and not by any one group. It is a precious commodity to be shared fairly by all | Alan |
| I have written to the Mayor and Councillors of Kapiti Coast District Council expressing my concerns over this proposed nonsense of creating an unelected, centralised body to control New Zealand's water supply. Hopefully (I won't hold my breath) the Three Waters proposal will be rejected by Local Government Councils across the country. | Martin |
| Whatever it takes! | Bruce |
| The whole idea is separatist theft and an appallingly undemocratic act!! | tony |
| Three waters is totally unacceptable to the people of NZ | kevin |
| One would have expected that National or ACT would have had the political acumen to know that the reversal of 3 waters. He Puapua, any new hate speech laws, elimination of Maori seats and the elimination of race based laws and privileges and the introduction of a recall clause in elections would be a vote banker. It is a sad reflection on decades of politicians that a recall clause is now a common demand due to their continual abuse of the voter mandate most especially with the current government. | Terry |
| I have done my bit over as month ago. I have contacted every Councilor and mayor in Marlborough expressing my deep concern. Strangely only three Councilor's bothered to respond. I say residents of Marlborough step up and kick any councilor that supports three waters out of office once and for all. | Albyn |
| Yes, I whole heartedly support them standing up for the people of New Zealand. However judging by what National did there the foreshore and seabed debacle, I wouldn't pin my hope on them! | Brent |
| What is the 'hidden agenda' behind the constant transfer of rate / tax payer owned resources to one small group of people – based entirely on race, that in itself is based on the fraudulent concept that they are the 'indigenous people' ? | Anon |
| One hundred %…three waters reform is a strictly a No-Go zone ever. | Chris |
| Great idea!! | Janet |
| Act and more specifically National have to stand up and fight this legislation. What the hell is Labour trying to do to our country ? | Richard |
| Once again a Racially inspired and driven asset grab | jeff |
| Three waters is an absolutely outrageous proposal for all New Zealanders and anti-democratic. Please wake up people of New Zealand and wake up to all the other anti-democratic things being proposed for this once world leading country. | Laraine |
| It's a no brainer and it's racist. This government would not have a clue how to run a business let alone a country. National and ACT need to make it clearly known that they will repeal any of this nonsense. Bruce R | Bruce |
| Without doubt! | Brian |
| No contest that one. | Barry |
| ABSOLUTELY! | Carol |
| absolutely. Labour has become Nazi and the fallout is creating racial division in NZ. likely to become violent as the Govt supports gangs | Rob |
| Comrade Ardern needs to be brought to heel | John |
| How could any government use the word equal to partner when the partner is more equal? | stu |
| If ACT and the minor party National don't support this call to righty repeal the 3 waters reform they are complicit with Labour in their ever expanding push to create an apartheid state in NZ | John |
| I would to Express my appreciation to Bruce Smith, job well done you deserve a medal. | Mark |
| If ACT and NATIONAL are to be taken as serious contenders to the woke, cancel culture, current Labour government then they need to strongly come out opposing the Three Waters Reform and make it clear it would be repealed. | Virginia |
| LOCAL ASSETS SHOULD NOT BE GRABBED BY A RACISTLY-MOTIVATED GOVERNMENT. GOVERNMENT SHOULD PROVIDE 50:50 FUNDING AS THEY DO WITH ROADS SO LOCAL COUNCILS HAVE THE FUNDS TO MAINTAIN AND UPGRADE THREE WATERS LOCALLY. | JOHN |
| Yet more tyrannical moves by this out of control Liebour Govt, with NO Mandate to change the Local Council Water Systems and hand it over to Maori ownership, CRAZY, INSANE, MADNESS…!!! | Bruza |
| My concern is that it would be extremely difficult to repeal the reform once it has been enacted. | Pauline |
| This three waters must be stopped | Louise |
| that lot need reining in quickly . This country has never seen such a stupid devisive government. | Harvey |
| Guvmint has to stop this form of apartheid | John |
| Absolutely! | peter |
| Another socialistic grab | Phyllis |
| WATER IS JUST THE START One needs to accept that the path NZ has found itself following is the doctrine of Socialism. At this very moment over a third of the workforce is tethered to government to receive income for the basic needs to survive. Also, a large proportion of small business and larger corporates are also being subsidised by the central government. A Socialists dream of ultimate control over the people? This power drunk government will not let go of the ability to continually tether the voter to the state %u2013 the excuse is the unremarkable Flu Virus that has provided this opportunity together with an apathetic voting population. So rather than provide leadership and move on they will continue to use the mechanism of COVID Testing and Lockdown to hold and secure this power. If you think this abuse of power will cease you will be sadly mistaken. If the testing is allowed to continue it will dominate political decisions and the Lockdowns will continue. With reference to the Duck! If the Flu looks like a Scam, if the Flu Numbers look like a Scam, if the Death numbers looks like a Scam and the Pfizer Vaccine looks like a Scam – it is a Scam%u2026! (Not one single Death Certificate has been Audited!) In addition, Influenza A has simply disappeared after 2,000 years of being with us (Possibly 5,000 years). In 2019 there were 48,000 infections with around 100 deaths in NZ and now all we have is COVID from SARS (CoV)-2. So the level of deceit again identifies the socialist doctrine has control. If Winston Churchill were alive today he would add one more line to his proverb and that would be the practise of deceit. Now to the centralisation of utilities, in this case, Water! A Socialist Government will continue to centralise power to gain more control over the people and any opportunity will be captured. The doctrine is incapable of wealth creation, only wealth redistribution and when the wealth of this generation has been carved up the doctrine will start re-distributing the wealth that your children have not earned yet! When the books are finally open – the amount of borrowing and money printing will be breathtaking! There is a fear that already ministry reports are not being completed or blended to suit the politics. All these events identify the road to Venezuela is indeed %u2013 on course! When socialism gained control in Venezuela, the government centralised power, nationalised vital industry, ignored the failure of small business and removed policy support for the private sector. In due course the economy collapsed and the currency became worthless. The government solution was to invent a new currency and print money. Perhaps the NZ Socialist Government has an enhanced knowledge that surpasses that of the Venezuelan government? Today, a modest estimate of the Venezuelan inflation rate is around 2,500% so widespread joblessness, homelessness, starvation and poverty ensures. Presently, NZ has only growing, joblessness, homelessness and poverty with a low inflation rate. That is, after huge borrowings have been used to pump into social security. But give the Socialists time. The CFPR is right in that the current policy direction is absent of common sense, research, logic and democratic wealth creating policy – let us hope the opposition has new policy when it wins the next election!!! It is quite possible to introduce law that simply restricts the use of water resources. | Frederick |
| Under Ardern's government NZ is regressing rapidly toward a faschist rule which favours a few, read Mussolioni and Hitler which our parents fought against. | Joanne |
| Make it a high profile election issue – bring it on! | Stan |
| Yes. This is a golden opportunity for National & Act to take a positive step to show they strongly disagree with the course the Labour Government is taking the country. Make the Three Waters campaign an election issue by promising the repeal the whole sad affair. There are other issues they can treat the same way.to show the public they are a united force to be reckoned with and will not just meekly follow these socialist twits. There have been many calls for the opposition to do something. Well now is the time. GO FOR IT! | Chris |
| 100% | Geoff |
| Time we had some common sense in govt | Barry |
| This is a sinister and falsely justified, project of racists in government. | Gordon |
| Hopefully they will form the next government | Allan |
| Another inadequately investigated or properly developed idea from this Government that will cost the Ratepayers dearly. | Ian |
| In writing for us to see!! Can we trust them ? | Elizabeth |
| Better still- strongly oppose it now before it gets established! | John |
| I don't want the Three Waters proposal in any shape or way. | Elizabeth |
| I want National and Act to make known their opposition to Three Waters and He Puapua – otherwise are they just going to roll over and let it all happen? I hope not – desperately. Our beautiful country and people slipping into Civil War, as sure as night follows day. | Elizabeth |
| Another disaster from this Govt.Im in Hamilton and our Mayor supports it.If as Bruce Smith says we have a 37% increase in rates people will go broke and it will hit our PMs supporters hard.Image Rents. for tenants and.Infation | Norman |
| It is all about "Money" and ownership with Moari. We must not go ahead with reform. It is leading us down a dangerous path. Water belongs to all New Zealanders. | Sheila |
| Both National and Act need to state they would repeal any three waters reform and state their opposition to this and other marxist type legislation which is forthcoming. I am heartily sick of this rapid slide into New Zealand becoming a racist Marxist state, which appears to be the Adern government agenda. | Colin |
| local control of local resources is important. Giving our resources to one ethnic group is going to create separatism and divide our nation and our families. | William |
| It is NOT JUST the proposed "Three Water"s Act the that requires' a categorical statement of intent that either of the two parties will repeal on becoming the Government. It also the eternal reference to the Treaty of Waitangi within all statutes and its stated but never defined Principles.. Unfortunately, it is hard to imagine either of these parties will have the gumption to make such a declaration. and stick to it. | Micheal |
| This is one of the loopiest act I have ever seen a Govt propose. Why should about 15% of the population have so much control. We are headed for total Maori control, heaven help us! Australia is looking more attractive than ever. | Peter |
| Its a ludicrous fraud | Tania |
| It's time for NZers to come to their senses and realise the danger of this Government | Christine |
| Christchurch has replaced our infrastructure hugely since the earthquakes. some with insurance but lots with ratepayers contributions it is worth billions.our rates over the years are worth more than the government is offering as compensation | Fiona |
| madness not to. | brian |
| I agree with your criticism of the governments three waters proposals but I do believe that here in the BOP a regional water company owned all council's would be more efficient and effective | Graeme |
| There is no doubt a repeal would be needed if the reform was made law. However I am disappointed to see that neither National or ACT have not been more vociferous on the subject. What are they up to? | Dennis |
| I find it hard to believe that any Council would consider this Government agenda on 3 waters its trying to take part of OUR Infrastructure away for a small percentage of what it's worth. Councils stand up and unite against this unfair radical proposal. | Frank |
| Both need to clearly state their positions. Do the every day working Maori realise the cost this would mean to them in rate increases etc.? I would like to hear their opinions . | Gay |
| The Labour initiatives lack appropriate disclosure and proper democratic process demanded by a decision of this magnitude. | Peter |
| Of Course. Centralized control of our water will be far less effective than the current set up, which is far from perfect. | Rob |
| This must happen or else the ownership will pass to Iwi entities who will gain huge monetary gain with no incentive to spend money for the benit of the vast majority of the population.The outcome will be anuninfaginable shambles | Bryan |
| Don't trust this Jacinda/Labour/UN government they are a FAILURE…. | Carll |
| It would be a disaster if a small group took over the water. The cost would go through the roof and ask where this money would finish up. | john |
| This is nothing but a blatant attempt to seize ratepayer assets across NZ and billions of dollars of water rates in the future. Appalling arrogance and a disgrace to democracy. | A. G. Talbot |
| Having been involved in the very successful upgrading of the Rotorua lakes in past years to the pristine conditions existing today. I defy this government to do a better job. They are simply not up to it! | Barry |
| With this government we are becoming more and more like a dictatorship. government taking over more and more from what is really is in ownership of the people, we as rate and taxpayers, pay for | Mary-Ann |
| It would be better to stop the idea right now | Bill |
| I also support any move to get the current govt out of control | Maurice |
| ACT and National should strongly reject this three waters proposal and become more vocal and critical of what this group of socialist and the Maori elite are are thrusting on all New Zealanders and i feel that National have become to soft on these issues and leaving it wide open to David Seymor and the ACT party to gain and dominate the headlines .National need to get their shit together and prove that they are majorly different to this current lot. | ken |
| It is unbelievable that the agenda to move the ownership of our water assets from ratepayers to Maori, who has never contributed a single razoo towards those assets. Where is the logic for that? I'm incensed at the attempted take-over of our assets by Mahuta and her cohorts without any reference to the ratepayers and taxpayers. This is a full-frontal assault on democracy and must be stopped before it is too late. | Kerry |
| I am desperate to hear from both the National and Act parties that they oppose these reforms and to start right now advising the public the full ramifications of the reforms if they were to become policy…the two party leaders appear to be the only ones who have access to the media and the opportunity to voice all our concerns I know that every effort I have made to voice my disapproval is thwarted by the Governments hold over the media and they refuse to publish or respond to my many expressions of concern. | Bill |
| labour has lost our votes,scaming us all on their atroscouse intentions to enhance separatism and devisivness WE ARE ALL KIWIS IN THIS COUNTRY not two races THEY GOTTA GO,im sick of being compromised by children running the show ,,HONE | tony |
| In a heartbeat. It would be the only sensible thing to do | Gary |
| They must do | Graham |
| MMP is the major problem. List MPs, voted in by no-one, are abhorrent to democracy! Seymour and Collins need to grow 'some' and state their position, immediately, not at pre-election time – then I will decide which party gets my vote. | Paul |
| The Three Waters proposal is economical flawed and is essentially theft by the Government. | Gavin |
| The three waters have and are being adequately looked after by Local Councils and regional Council. The three waters reform is not needed and will only create another costly bureaucratic body this time giving controlling power to unelected Iwi. If reform was needed then control of the three waters should be in the hands of Regional Councils. Regional Council boundaries generally follow River Catchments. | John |
| Should 3 waters go ahead this is about the only peaceful obtion to reverse this theft of public property. This government continues to push the country ever closer to civil war. | Mike |
| This is a communist Govt run by Maori for Maori – this will give Jacinda a free ticket to the UN – which must be her ultimate goal. THe sooner the better. We should also pull out of the Kyoto protocol as has Canada. Send a message to the UN to stay out of our soveriegn country and clean up their own house first. Kia Kaha | mike |
| Govt again in a devious way trying to give water control to Maori who in the long term would then try to charge NZ for water | Brian |
| Another government smoke screen to hid its true agenda | Leslie |
| Surely something can be done to get this dangerous pro-Maori anti every other New Zealander out of power before it is too late!! | david |
| DO what you were elected to Do – represent US ! | michael |
| Yes…only if they want to be elected. | Jamie |
| Did the maori lawyers who drafted 3 rivers pay tax on the money they received for this work? From where? 3 Rivers does not have a tax regime so cannot take over water systems that tax and GST has been paid, | George |
| yes It must be removed if these idiots in power put it in place | Nigel |
| It just HAS to happen,otherwise my ancestors will turn in their graves. Asocialist [ communist ] take over will have been allowed to happen by a pack of gutless kiwis!! | norman |
| It is time for the opposition parties to acquire the gonads to ignore the pious racist who with breathtaking hypocrisy will label them racists, and to start screaming about the race based privilege and entitlement for maori that this government seeks to impose on a largely uninformed and unaware public. | Kevin |
| This will take away Localism from the Ratepayers and create a bureaucracy where Councils will lose control over their water assets! This should be put to a vote to all Ratepayers by their Councils! | June |
| Our PM is so unscrupulous. | Frank |
| Anything less is supporting it | Mike |
| No one owns the water | John |
| Labour what a bunch of muppets | Mark |
| Yes we have to back the opposition to reform this typical communist takeover of our country by this radical jacinda led shambles of a govt | eric |
| I think the future of this 'scheme' will look like that: First: price for water will go up. Second: Interested parties in the ' scheme' will cream off money for their own ends. Third: As a consequence infrastructure will deteriorate for lack of proper care and investment to maintain and upgrade . Fourth: This entire 'scheme will collapse when then 'new owners' have taken over total control except for certain 'interested parties' which will make sure that their supply is ensured. Further consequences might be the outlawing or heavy taxation of private ownership of water storage tanks and similar. punitive measures . | Michael |
| Absolutely. This "plan" is only to give Maori control over water, which has been one of their strong asperations for a long time. | Murray |
| Absolutely and should be made clear to the Labour government and public | Alan |
| They must repeal the 3 Waters reform when they become Govt, and all the other moves by this socialist government to control the population without any consultation and the intention to destroy our democracy. | Mary |
| Too right | Philip |
| Yes, definitely. It should be gone by lunch time from a N/ACT government. New Zealand and America are on the brink of losing their countries to dictatorship. Americans are waking up and getting involved at a local level to make the change. We must do the same. Rebel against the evil New World Order in every way possible and preserve Nation State sovereignty. | Don |
| Here's hoping that there will be a governmental change in 2023 but I have my doubts. There are still many voters out there blinded by the Labour government mantra. | Lawrie |
| Absolutely yes, if it is not too late then. Let's get rid of this racist leader that we currently have. | Tom |
| We are becoming a dictatorship | John |
| we want democracy not communism. | JOHN |
| Hopefully, they would have enough brains to do this anyway!! | Russell |
| When the public face of this proposal is that ridiculous ad on TV that itself has caused some concern, how can we be expected to have any faith in the 3 waters reform. | Rob |
| All ratepayers should have the right to know that future raters increases are reasonable, justifiable and predictable. Here's an idea – if a council decides to sign up for these insane reforms, ratepayers should only formally agree to paying their annual council rates including their current water services charges MINUS the annual 3 waters charges from this undefined, central, racist authority. That would encourage a few councils to rethink their actions and ratepayers would have the security of unpredictable future cost increases and presumably at least the same quality of water services that currently exist. A dream I know, but better than the alternative nightmare, I'd suggest | Ian |
| Yes, they should be shouting from the roof tops about this so that everyone gets to hear about it. | Dianne |
| All in favour of that.I dislike the labour governments woke idie lisim | David |
| This government needs to go | Ross |
| No one can lay claim to owning water. This Three Waters claim is a blatant theft by Maori and the coalition Labour lead Govt. against all citizens of New Zealand. | Wayne |
| And end the apartheid. Equal status and treatment; living in NEW ZEALAND everyone is a Kiwi; stop the separatism | Zoran |
| To pass a natural element such as water to 16% of NZ population, and then gain a financial benefit is not acceptable, Question, where are the Labour Cabinet members views on this theft ? So wrong and will be a major reason why Labour will be tossed out when we next vote, for sure. | Clint |
| Absolutely. Three waters is B.S I've already emailed every Hamilton councilllor to reject this proposal. As you say, it's all about giving iwi control of our water. | Dave |
| I would expect any Government other than the current Marxists to repeal the Three Waters and a lot of other undemocratic, unmandated changes that have been made | Russ |
| Ratepayer assets are not up for gifting to any government or tribe !! | Andy |
| I think it is dead in the water now! | Graham |
| Definitely YES! This crazy idea must be nipped in the bud ass soon as possible. The whole concept is outrageous and reeks of a Maori controlled caucus! | Ron |
| It should also include the need for govt to pay its share of rates to alleviate the need to revisit this under another govt. | Neville |
| definitely | terry |
| Just another Labour Government scam to give the rate payers assets to Maori | Stephen |
| I wish | doug |
| 3 waters as proposed by Cindy and Co. is a complete con job and needs to be rejected by every ratepayers. | John |
| The country must stop this before labour is kicked out of office. We cannot wait until then. | Charles |
| | |
| --- | --- |
| absolutely | Roy |
| If they had any balls they would. It's time they promised to remove all treaty based policy from legislation and took the view of one New Zealand one people. | Trevor. |
| While I totally agree that National and Act should repeal the 3 Waters reform if it becomes law, it is more important that it is stopped now. This would save millions of dollars, as well as total confusion over responsibilities throughout the whole country and significant uncertainty over job security issues, especially as small towns will lose those staff, associated with the design and operation of water, sewage and stormwater systems, to the larger centres, thus increasing the ongoing process of de-urbanisation of rural New Zealand. The confusion, staff uncertainty and costs will be amplified exponentially in the event of a coalition of Labour, Green and the Maori Party, coming into power in the next election (anything is possible in this country), as it could mean that the 3 Waters Policy would have been running for about four years, with the cost of a return to the existing system being too high to justify and job uncertainty greater, noting that the 3 Waters Establishment Board (Taumata Arowai) has already been formed and is now working with the Maori Advisory Group to prepare a memorandum of understanding, setting out how they will work together. Before anyone argues against this concern, it has happened many times in the past when a new Party comes into power, usually with the justification being that it is too far down the track to change back, that they were not privy to all the information at the time, and that there are more pressing issues at the moment. A perfect example of this occurred when Labour removed the fighter Wing of the NZ Air Force and National was going to repeal it when it got back into power. This did not happen and was justified for the same argument that I have just given for returning the 3 Waters to the status quo. It should also be noted that, at that time, we still had all the aircraft stored in New Zealand and the associated storage costs and ongoing maintenance for the aircraft still being paid for by the tax payers for a number of years, as well as a significant number of the aircrews and maintenance crews still being in NZ. The 3 Waters reform has to be stopped now, and the LGA notified as to who they are answerable to, and to act for Local Government%u2019s interests, not Central Government. | John |
| If National and Act don't do this I think a new party will start to materialize. | Darren |
| Come on you two its time to get together and do the right thing, REPEAL. | COLIN |
| Will certainly vote for a party that will repeal this legislation | John |
| Get rid of it | Laurel |
| lets hope that councils in total reject the whole scheme then National and Act would not have to worry about repealing. | David |
| Absolutely!!! | Lloyd |
| Absolutely. Along with pretty much everything else this disastrous Labour Party have done. | Brenda |
| YES but BOTH ACT & NATIONAL MUST make sure jacinda does not give them a veto so it cant be changed like she did with our health system now the maoris have their own health system but they also have a veto on OUR health system so anything we want they can veto it so they MUST make sure jacinda does not give them a veto on water as then we cvan never repeal it. I would like NZ to do what alot of other countries have done & REMOVE ALL RACE BASED POICIES FROM OUR LAWS & ALSO the maori seats ,if they want to be in parliament they will haved to get a seat by being elected like all other MP,s have to.WE ARE ALL SUPPOSED TO BE EQUAL so there should be NO RACE BASED policies EVER & people need to email BOTH ACT & NATIONAL & say they NEED to REMOVE ALL race based policies from our laws & MEAN IT NOT JUST SAY THEY WILL & LEAVE THEM ON OUR LAWS.I,m sorry I,v lost ALL believe in what MP,s say & find them liars alot & if they have to do something that means work they just forget it so they get BIG money as a MP but once elected some of them you NEVER hear from & you cant believe what you read/hear from the media/TV as they say whatever jacinda wants.AT the moment ACT & NATIONAL have to make sure NO VETO is given to iwi on water & then once in govt. REMOVE it so PLEASE EVERYONE email ACT & NATIONAL(You,ll find their email addresses on this newsletter) & not just their leader but EVERY MP in their party.(if you want democracy do this) and NOT put it off. | Cindy |
| Shouldn't the Moriori have some seats as well then.2 for them,2 for Iwi and 8 for the council.Way to go Bro. | morea |
| Definitely. | valerie |
| While i have ticked the YES box, ALL OPPOSITION should be asking these questions every time they are in the house. It is disappointing to see the National party not even making a wimper in the house. | william |
| Criminal what this Govt is trying to do. 3 Waters proposal will not work for Local Councils. | Judith |
| Once again Muriel has got it in one. | June |
| They will need to get their backsides into gear and start saying what they will do before the elections come round | Arthur |
| Three Waters is an insidious and blatant attempt to cede ownership of water to Maori. Next they will want the air we breathe. | John |
| It is communism. | Michael |
| This is flawed. We will not benefit from this ridiculous change. Assets needs to remain with each Council. Act's solutions are looking much better. | Lesley |
| A big ask because politicians are spineless | Tom |
| Yes this must happen so all voters know who to vote for that will for a change we know what politician's will do when they get into power. We can not have a repeat of the lying and hiding information until after the event as we are suffering from and being treated like kinder garden children. Guess that what happens when we are all attending Cindy's Kind'y | rod |
| I trust this idiotic scheme will not be passed into law. | Carol |
| We have had enough of the secret disolve of our ownership of our long held investment in our assets. | david |
| Just writing comments here is not enough as we are simply preaching to the converted. We must get off our backsides as individuals and reach out where and when we can to the silent majority out there as most have no idea of the gravity of the situation before them. Whether we like it or not many of these people will continue to vote for Adhern simply because of her "butter wouldn't melt in her mouth" image. This we must do not just for ourselves but more importantly for the sake of our children and generations that follow. | Des |
| This idea is nuts. Our country is being destroyed by the current Labour government. Throw them out as soon as possible. | Derek |
| Every ratepayer will be ripped off if this racist 3 waters farce is enacted. While they are at it they can also abolish the Critical Race Theory that is now being rolled out in every school and higher learning facilities in New Zealand. | Steve |
| Waitomo District has four stand alone reticulated water systems and the same number of stand alone waste water systems. They can't be anything but "stand alone" – Where is the efficiency in some remote owner operating them? There is none. | Mark |
| Its imperative that they make it loud and clear ,that is what will happen if they get elected. And no compensation paid to maori as well. This government is crazy. Why are they driving a wedge between maori and non maori.? Decide and conquer. | Peter |
| They should not only repeal the offensive action but should also look at initiating a recovery from the 3 waters recipients for all the costs incurred in the transfer, for restoring any lost utility, and apply the same form of prohibition a might apply to illegally acting company directors as declaring those persons being involved as prohibited unsuitable appointees banned from any such activity for 15 years. These people are knowing participants in a community wide theft of the public commons and consequences should be forthcoming. | Richard |
| Absolutely! | DIANE |
| The three waters idea must be scrapped as it is too divisive. | Derek |
| I believe they need to record for the record they would do this. This at least would give them some credibility in commitment- We need commitment to show belief exactly that commitment to abandon three waters idealism in its objectives which are suspect in its true objectives. New Zealanders all need good water all New Zealanders | Philip |
| This is just another move by the Labour government to exert their power over the people. It is a further move towards a dictatorship controlling All and everything. Taking power away from the people, removing our democratic rights. | Peter |
| Of course, just another project turning into a huge gravy train for many. | John T |
| Of course they should repeal this legislation, heaven forbid, if Liebour do indeed get it through. National & ACT should realise the opportunity that exists for them to be the point of difference in this & other contentious & racist government policy's yet to be enacted. | Rex |
| A TOTAL RORT | Peter |
| Absolutely.. they need to stand together on many issues facing this country if they don%u2019t NZ is doomed.. | Lynne |
| Absolutely, it's a no brainer. Would have thought they would be making more noise about it before now. | Graeme |
| I don't trust the governments motives. | Royce |
| No clear evidence of long term benefit except to those who own the infrastructure. | Rob |
| Should be cornerstone policy plank | Phil |
| The three waters project is another step towards apartheid, creating another racial ( by definition) divide in NZ. Democracy is based on all kiwis being and having equal status. | Calvin |
| Bureaucracy from Wellington will muck it up and WHY should Iwi have disproportionate controls & veto rights? More insidious Apartheid for NZ. | Geoffrey |
| As a responsible Govt they could surely be relied upon to repeal such arrant dangerous rubbish | Edgar W. |
| I've been emailing them and asking the same question. This bill needs to be put where it belongs, in the rubbish bin. | Kristene |
| This is another example of Communism by subterfuge. | Bob |
| Yes; However if progress has been made to implementing the changes, reversing it will be disruptive | Peter |
| of course, if they do not do this who else is going to stand up for the rights of everyone except Maori who seem to rule the roost with this government | Erin |
| They better or i just won't vote or will go Conservatives | Steve |
| Of course YES . But lets hope Kiwis will ask more about this ridiculous theft of assets to maori I have just completed a Christchurch City Council on tis 3 waters bullshit and obviously its gifting maori huge amounts of ratepayer assets .In the Council survey no mention of the blatant devious attempt to not inform ratepayers of who actually gets this financial windfall luckily NZCPR have the low down on yet another Adern fiasco .4000 ratepayers have so far replied ,come on Cantabrians speak up , Sept12 is close off . Go to CCC homepage and vote on the 3 waters survey .Dont moan later if you haven't had your say | Ray |
| This Three Waters plan is an OUTRAGE – the work of our deceitful, unethical, ignorant, duplicitous P.M. Ardern. Not ONE WORD was mentioned in her Election Address about putting Te Puapua into action – and yet, here we are, watching it HAPPEN! WE MUST ACT!!! | Sylvia |
| 3 waters is theft | Danny |
| The case for change has not been proven, and the underlying transfer of control to Maori is an example of policies based on race. The ToW gave Maori equal rights as other NZ citizens – it did not confer any level of racial superiority. if this policy is adopted, in addition to adding inefficiency to ater management, it will also create social unrest. | David |
| but hope it can be cut off at the knees before it reaches that state. | wally |
| This is just so wrong on so many levels | Peter |
| This can be answered by one very important word – Democracy. | Colin |
| This is the worst piece of potential legislation currently being discussed, the government has no mandate and is not listening to the majority of its citizens. | Merv |
| It's total apartheid. Must be abolished | peyer |
| A repeal is a must if it becomes law | carl |
| Labour has no right or mandate to hand over all NZs water interests to Maori & the same goes for All NZ conservation land to Maori ownership. Labour wishes to divide NZ on Race whereas Maori are not the indigenous people of NZ as are migrants like the other 88% of New Zealanders & have NO special rights. | Warren |
| keep the 3 waters in the hands of rate payers | gerard |
| I am appalled by this proposal | Wah |
| The proposed 3 waters changes cannot happen | Phil |
| This issue should be put to bed before the next general election, this proposed Three Waters has to be stopped now. | Robert |
| Why does this labour govt have so much concern for Maori and not for Nzers i general. The is no such 'partnership' in the T of Waitangi documents. | Ian |
| Absolutely…. kick this stupid, racist. thieving idea to touch, then do the same to this God awful treasonable government. If neither of the opposition parties will commit commit to doing this then they should get the same treatment. | Neville |
| If they don't,, iwi will be charging through the nose for every drop of water you use. They will not pay tax on the royalties either. | Mark |
| These proposals like everything this Labour Govt does will not stand scrutiny. It is an anti democratic takeover, not a reform | Ian |
| It had better not come to this as once Moari have possession they will want compensation if it taken away. | George |
| What a great way for National and Act to get back into running this country properly | Andrew |
| The Government's Three Waters agenda can only be seen as corruption. Could NZCPR look into the possibility (is seek an opinion) of legal action to stop this unmandated theft of our water resources and if the response is positive, fundraise from members to support the costs of this? Well done for your excellent work to date on this. | Garry |
| | |
| --- | --- |
| It is totally unacceptable to transfer the water resources, of NZ and the control thereof, to 15% of the population on an ethnic or racially based system. This would not only be a travesty of justice, but would polarize the population along racial lines. Any party appealing for the votes of citizens should declare clearly that they will tear down this disastrous plan should they become a future government. | JJ |
| It is time for people and parties to stand up, speak out and oust this present maniacal excuse for a government. STAND UP. BE HEARD. | dennis |
| Yes they should! Leave our water alone. | Kim |
| Grow some balls and take a stand against all racist policies | Clive |
| Demonstrates rte total incompetence of Labour in understanding the ongoing operation of these complex and very different systems. | john |
| By then there will be much more than '3 waters' to sort out. This country (New Zealand, by the way, not Ao-something or other) is being conned by Socialists and Maori elitists. Wake up, New Zealand. | Patrick |
| Because to do otherwise would be insane. | Mark |
| Repeal this and all other sneaky reforms that are dividing our country, NEW ZEALAND. | Darryl |
| Not that i support National or act, because the whole of Government is corrupt and the whole of Government must go. Don't think for a second that National and act would do anything different, after all, National is the party that started the ball rolling aren't they? Besides anything else, just because the Government has a majority, does not mean they have a mandate. This means the Govt is acting illegitimately. But they don't care and will do as they please, dosen't matter a toss what anyone says. The gallows is the place for them all! | Neil |
| I wouldn't vote for them if they didn't! | Felicity |
| Absolutely. It must be the first thing they do after next election. They should be campaigning on the issue now. Use the race card if necessary because thats what this is all about. More sneaky moves to impose He Puapua on New Zealand. | Ray S |
| Kiwi not iwi | Steve |
| Three waters is a disaster from go to woe | Lynne |
| The Three Waters proposal is a corrupt, nepotistic move by this Government to shift the nation's assets to Maori tribes. I find it difficult to understand why there hasn't been both an opposition outcry and a legal challenge. | Ron |
| We have got to support anyone that works against this water takeover | Tony |
| Its time the rest of passive NZers took notice of the blatantly racist agenda of this government | Mike |
| Absolutely. | Richard |
| This labour leftard government needs to go ,racist a holes to every other race but the activist maori that have coned there way in,get rid | PAUL |
| Why stop at repealing the three waters proposal. I'm sure that the would be a lot more nonsense law to be done away with as well. | Garry |
| have no faith in either of them parties but every now and again they surprise me if they think it will gain them votes.. | Wayne |
| Is there nothing that Maori and their socialist enables don't want to get their sticky fingers on? This grab for assets and power is unconscionable in a supposed egalitarian democracy. It must be stopped, dead. | Graham |
| Neither will get my vote should they NOT make that pledge | Roger |
| Unless national and ACT do not categorically state Three Waters will be repeal within the first 100 days of taking office, And, include all Laws to remove RACE and TOW nonsense you will loose another term. It is 2021 The people want a DEMOCRACY, A color blind democracy, One vote one person. If National and ACT cannot unequivocally state that is their position, and they will fight for that position, then we New Zealander's are in the same position we were in 2020. No Appeasement will Not be tolerated by 85%. Appeasement is more of the same on steroids in which case New Zealand is doomed. Draw a line in the sand Nation, you cannot have it both ways. Be part of the solution National and ACT and UNIT our country or get out of the way. Separatism must be stopped now. Tribalism is self interest and socially destructive. | Sam |
| Most definitely | Ann |
| This Three Waters nonsense needs to be stopped forthwith. Too much has been spent on dumb advertising and the objectives are murky. The proposal idemeans existing Local Authority efforts and I resent the removal of democratic process. The Maori Wards matter was no better. This current government is a disgrace. | Pete |
| And to stand behind this decision categorically when campaigning for the next Election | Dave |
| WAKE up New Zealand, we are being conned into giving up everything we have built up since the signing of the treaty. | Peter |
| But it must not get that far. | David |
| Both parties should be doing their very best to halt this travesty now rather than waste a huge amount of money and skilled time changing it later. | Robin |
| The burning issue is the need to put the Three Waters debacle in front of the general public. Not possible with our leftist media system. Ideas urgently needed please. | Colin |
| I have dug everywhere but can't find a MAORI water supply pipe,,, did find a lot of long drops though !!! Have seen the water supply system at PETRA put in , in 200 BC. Nothing MAORI even in 1200 AD. | Warwick |
| Yes we do | Geoff |
| One government for all the people? Bollocks. Apartheid is being created by this government, and rules the country. | John |
| They probably won't though, they are part of the problem | chris |
| Its an asset grab by a Govt who bit by bit is taking away democracy | Neil |
| Better not to have the 'reform' this year. | Alan |
| Most definitely must be reversed if labour force this racist and draconion Three Waters legislation through Parliament, A business case for these changes has not been proven by the present analysis. current analysis | Chris |
| And stick to it ! | steven |
| this Govt has got no idea what problems that they have made, none of them have ever owned a business, how can they run a country ? | graeme |
| This cannot proceed and if it does it must be repealed immediately this labour government is thrown out of power | Barry |
| Bruce Smith Sums up the arguments clearly and I support all or these | Aaron |
| water is a right for all mankind to share fairly at a reasonable cost -not to be controlled by a select tribal few who no doubt will milk the system to the MAX for their own benefit | Les W |
| tis lunacy must not be allowed, once enacted by the looney left labour government it will create a racist IWI elite | allan |
| That is vital to be able to defeat these dangerous nutters | Alan |
| But then again: many promises are broken and could we be able to believe them? | peter |
| A transgression of our original treaty rights | John |
| Yes I do not agree with 3waters in any form | glenn |
| DEFFO | kman |
| This present Government%u2019s water proposals are outrageous and totally undemocratic | Hylton |
| Any water reform should be subject to the people it serves. The current fruit loop Government needs to take a very long term break out of office. | Peter |
| It is abuse of power by Government and councils | Gaire |
| No to any govt control of water, No body OWNS water | Brian |
| Immediately … and give plenty of pre election notice | thomas |
| They must if democracy is going to continue, the alternative would be totally disastrous for New Zealand | Alan |
| Yes and they should announce it loudly and clearly-and NO compensation for people who co-operate in defrauding the public in this matter. Do it right NOW!! | Roger |
| Bring back some fair and honest democracy. By stealth Labour has now "bought" LGNZ . Hopefully that does not mean the Act is now a lemon with no ability the tell Councils they must consult with all communities | RICHard |
| Pull the plug on this legislation | john |
| Under no circumstances should this be approved | Phil |
| Water comes to us from rain and settles as such in our local areas then via rivers is made available to all fate payers. NZer's of each and every ethnicity own that water from source. | Jim |
| 3 Waters is a Con. Be very aware of of this Government. | William |
| Most racism in NZ is coming from the light brown Maori European leaders. | Glyn |
| the sooner the better .It was bad enough that they had a known terrorist here and didnt deport him . Still we have a PM that is an ISI supporter | Francis |
| Maoris expectations are clearly unjustified especially after lindsay Mitchels report last week, this needs nipping in the bud right now | Stanley |
| ABSOLUTELY ! | Dick |
| The Three Waters proposal is blatantly racist. | Pat |
| If the proposed "3 Waters" is pushed through, – as this Government is want to do, – someone should, before that happens, open up a "Change.org" petition to give the Government a real reading of how the public feel! | Ted |
| Why do we need to ask for reason and common sense to prevail? | Mark |
| Three Waters is just another move by Mahuta to gradually give Maori a disproportionate say in and control over, the Nation's water. This is one very dangerous Minister. | Doug |
| Most certainly, along with many other "introductions" this government has dreamed up. Further more , they should be saying so loud and clear. | chris |
| Not just '3-waters', they have to repeal all and any separatist legislation, move New Zealand away from a tribal future and ensure 'one law for all'. Failing this there is a potential for the same sort of situation that has bedevilled other countries where tribal aspirations have descended into open civil war. Each tribe will consider they are paramount and will set out to remove the others from the landscape. 'Dear Leader' is in over her head and is being led by the nose but she can not see it. Unless there is a deeper game here – divide the populous by any means possible, create disfunction followed by social schism – then declare that the only way to save the situation is to suspend parliament and rule by decree. | Ted |
| Most definitely. This "scheme" is totally undemocratic, racist and divisive. Many councils are doing great jobs now and there is no need to change this. Our local Sth Canterbury drinking water is the best in the country. Pull the plug on this Maori Caucus Power Grab. | Graeme |
| Will the "owners" of the water be prepared to foot the bill for any and all flood damages in the future under this regime? | rod |
| Of course it must be rejected. It's clearly totally flawed in financial terms. But worse, it adds another powerful divide between Races! We just cannot have these moves continuing! | Hugh |
| Hopefully enough Councils will reject this abomination of an idea and the proposal will be thrown in the dustbin where it belongs. If however Ardern and Co force it though then yes as soon as this bunch of misfits and miscreants are turfed out of office the law must be repealed immediately. | Allan |
| Definitely. They should also run publicity campaigns to clearly identify where and how this proposal is so flawed. | Maria |
| Absolutely it is RACIST | Greg |
| Absolutely need to protect democracy please don't let this racial divide continue. | Michael |
| National & Act won't change anything | Paul |
| Nothing less. | Kevin |
| Fight this erstwhile govt to the 'enth degree on this abomination of 3 waters. | Coral |
| Definitely. That and the abolition of Maori Wards. Sick of this race privilege Bullshit | Frank |
| Strengthen what we already have, not some costly untried plan | Bev |
| Yes, most certainly. The current government uses the socialist press and television channels to assist their covert changes in legislation. The opposition parties have not the will or cohesion to do anything about it. I may have mentioned it before ….. the country is stuffed. | Bruce |
| Both parties and any other coalition formed with these parties MUST REPEAL this terrible reform if it becomes law . Labour and Mahuta are wrong and reflect Communism at its worst in our NZ history. | Bev |
| absolutely. WATER belongs to all the people and should NOT become a private enterprise ever. | Rita |
| | |
| --- | --- |
| Another ill thought out idea unless it is truly intended to pass control of NZ to tribal interests and there is plenty of international evidence of what happens then. Once again, evidence of our present government's socialist tendencies. | Paloma |
| Every time read about this it makes my blood boil | Kerin |
| It will demonstrate democracy at work | Garth |
| Undemocratic moves to control our water | Janie |
| 100% totally. This is a no brainer ! No one owns the water but is managed by successive Governments. | Andrew |
| Centralising govt control will lead to bureaucrat disaster. Been there. Done that. Proven globally unsustainable. | John |
| The Cheshire Cat knows only how to issue diktats, not democracy. | John |
| Yes, definitely. | Jen |
| Most definitely , unless National start thinking like Act one nation one law for all then they maybe the also rans! | Gwenda |
| Why try to fix something that's not broken!! This is being promoted solely so part-Maori elite can gain control for financial exploitation – BROWNMAIL | Tony |
| The Three Waters proposal has absolutely no benefit for me or my community and as a ratepayer I urge my Council to Opt out of this proposal immediately. I urge both NATIONAL and ACT to repeal any such proposal | Wayne |
| This resource and all national resources are for the people of New Zealand not for an apartheid system envisaged by this excuse for a government. | Max |
| This should never had got to this stage this government has turned us into a 3rd world country for what | Peter |
| national and act must support a repeal if they want to keep the peoples confidence ,and retain there positions or higher in parliament | john |
| Water is a birthright of all. The proposed asset transfer is an unacceptable wealth transfer to one interest group. | Reynold |
| The plan is Marxist-tribalist expropriation of a public good for total control over New Zealanders' lives. | Trevor |
| Absolutely. | Neville |
| Yes, Yes and Yes – it must be repealed. | Brenton |
| Absolutely they should spell out clearly this intention | Trevor |
| another example of the govt implementing Maori co governance without a mandate to do so | john |
| Its a no brainer. And if they say they will repeal – THEY BLOODY WELL BETTER!!! | Maddi |
| We need to fight this tooth and nail.If this was to come to pass ,it would be a massive blow for our democracy | gordon |
| Yes. I would like to see that happen, and even more like to see an election promise kept. | Sheila |
| Of course I support such a call, but doubt it will ever happen. National and ACT are so supportive of Labour that they may as well offer to form a grand coalition. | Rod |
| All has been said | Adrian |
| HELL YESSSSSSSSSSSSSS, without a doubt | Anon |
| Yes National and ACT have been slow to take a stand against this stupidity | Greg |
| This communist inspired Labour government is creating racism in this country that we have never seen before. What has happened to the axiom where all New Zealanders should be equal under the law? Sadly this is not the case. The amateur fishing rights have already been decimated by this governments so called customary fishing rights. Rules for me but not for thee. | Roger |
| NOW would be better!!!! | Eric |
| Democracy in New Zealand is being eroded at speed. It still amazes me how many people continue to bury their heads in the sand and blindly believe everything that comes out of this government%u2019s mouth. The Three Waters proposal is poorly put together with suspect research as its basis. Why has the warning by two reputable companies been ignored? | Heather |
| Again this socialist Labour Government is being untruthful (LYING) Ardern promised the most open and transparent government, haha how a lot of the electorate were fooled VOTE LABOUR OUT | David |
| That's the only option there is! NZ as we know it will be on it's most slippery slope ever if this madness is allowed to continue. Personally, I and my wife have decided that leaving 'Our Country, NEW ZEALAND' is possibly the only option left to save our sanity! | J J |
| Water comes from the sky. It is not owned by anyone and is for all to use | Peter |
| Labours plan is undemocratic and too costly | Graeme |
| Shouldn't be allowed to happen in the first place. Totally non democrat. | Carol |
| They should have been screaming this months ago. For goodness sake, sack your current President and inadequate and timid PR consultants and show the New Zealand voters some balls. Stand-up, demand media time and wake-up the dumb NZ public. Judith… I'd give you another 2 months. Use it. | Creed |
| This plan is so wrong on so many levels! Aucklands water and wastewater systems are arguably the best in the country and payed for by the ratepayers who will now end up paying for other communities who have underinvested! CRIMINAL! | Andy |
| A stand needs to be made making it clear that New Zealanders are not prepared to countenance bias and racial inequity any longer. Let us all be New Zealanders, not fragmented factions niggling and infighting with the approval of the current government. It has to stop and repealing 3 waters would be a good indication that 'the buck stops here and now' | Don |
| We need stronger Opposition to hold this perilous. Decisions from being made for our country. | Heather |
| Essential that they do so | Bryce |
| A no brainer! | Grant |
| Time for the opposition to stand up for those they represent. They need to push back and state they will repeal these measures in full. | Peter |
| Most definitely | Liz |
| If it sounds like a dog looks like a dog and walks like a dog then it's a dog and this is what the 3 Waters Reforms look like | Mike |
| Yes, I definitely do. | Len |
| Absolutely. Along with repealing the Maori Wards legislation, changes to the NZ History Curriculum, the Maori Health Authority and every other piece of racist and separatist policy this government has enacted to date. A complete review of the Climate Change Commission's recommendations and the panel is urgently required as well. | Derek |
| We can't have some stupid law relating to water in our small country Maoris need keep there nose out of it and let the next national govt recind the law | Russell |
| Yes! – and hold them to it – no prevaricating, piffle-pushing, duck-shoving or side-stepping allowed! | Scott |
| It would be double disaster if National & Act didn't repeal the 'reform' | David |
| And this is a must | Robbie |
| I have said yes but that doesn't go far enough. We need a political party which will look at what is good for NZ in the long term, not just for their own short term interests. We need politicians with common living experience, commonsense and the balls to rid this country of legislated RACISM. In other words we need to be rid of all legislation promoting Treaty partnership Treaty principles and any other rights or privileges based purely on race or ethnicity. Moreover, concepts like the Maori world view and Maori law/customs have o place in this MULTI-cultural society. Before colonisation maori were not a nation but a collection of semi nomadic tribes with no concept of national law and given that most were unlikely to have had any knowledge of the existence of the %u2018world%u2019 they could not have had a world view! | Alan |
| An Excellent overview of a policy we don't need. | Les |
| This a must do and they need to front up and own a decision here. | Barry |
| Other wise we will be under the rule of tribalism and that would be Hell | David |
| If they don't they should not become Government | Robbie |
| Not only should National and Act repeal the Three Waters reform, should they become Government in 2023, they should scrap it along with the He Puapua agreement. | reg |
| a bureaucratic nightmare to achieve total control | peter |
| There is nothing good about the proposal. | Jack |
| No taxation without fair representation – conduct a campaign to withhold rates if any voting members are selected for racial reasons. | Tom |
| Underhand sneaky government | Allan |
| Central Government should not control 3 waters in this country. What it really means if it goes ahead is that it is just simply given to the Maoris, then watch them fuck it up. Do this and you will never get it back. | Graham |
| This is the biggest theft by a govt that has no mandate to do this. And to only offer 2 billion for resources that are worth over a 100 billion and then will eventually give them do Maori to have control of. This is like the doc info centre in South Island that gov is paying for but handing over to iii and then doc leasing having to lease it back. | Ken |
| Communism by stealth | John |
| Yes the right MUST be seen to be against this Maori Elite take over or we are in for a massive revolt by the population of this beautiful and hopefully democratic country | Robin |
| We have to stop Racist hand outs | Colin |
| Absolutely | Catherine |
| If they had a spine they would have said so by now. Parliament is a Greek chorus for Labour and the entire system of government needs reform. Corruption is across the board. Direct democracy and less self-serving career politicians would solve many of our current problems. | Bill |
| I agree absolutely – without National and Act categorically rejecting such a radically devisive proposal I expect they too would loose massive credibility amongst their supporters. | Stuart |
| I'd rather it be cancelled now but if that doesn't happen I support this | Paul |
| And NZFirst | Huria |
| Provided somebody can actually FIND a National Party to vote for. | Ross |
| Yes, Yes Yes. | Pierre |
| | |
| --- | --- |
| Someone has got to stop this Apartheid and it can only really be stopped by another Political Party. History will record this time as being on of our Darkest !! And there will be the Appropriate People held accountable.. | Geoff |
| We do not want this to get to that point | Ray |
| But that would be too little, too late. Needs to be stopped well before it needs to be unwound. | Martin |
| I need to know this | anne |
| The 3 waters and the health proposals, as well as He Puapua, are examples of 'overturning the entire social hierarchy' as is promoted by the now mainstreamed CRT. Useful resources are History Reclaimed, and Don't Divide Us. | Murray |
| No one is entitled to own water, air or land. We are caretakers only. No one group in N.Z should have control of this natural resource. | janet |
| This 3water reforms were not in Labour's manifesto- they have no right to force this on us. Mahouta is the person in the driving seat here. So undemocratic, stop it now. | Laura |
| Yes! | Pamela |
| There may be light at the end of this very dark tunnel we are in yet. | Mike |
| We need alternative leadership that speaks out against political silliness. If they don't say now that they will reverse ideological legislation by government, the changes being made now will become irreversible in the face of more divisive talk of racism. | Ian |
| Should the government take over local government property such as the fresh water supply, sewage disposal and disposal of stormwater (assets which have been paid for and established by the citizens of our local body areas over more than 100 years) it would be an outrageous and criminal theft. Any government which did this should be disposed of permanently and as soon as possible. | Rob |
| National & Act need to get their S–T together. They should have been opposing this & He Pua Pua BS the moment they new about it. We still need to get this out there further & quicker than ever,I ask people in casual conversation about He Pua Pua & three waters & they look at me with a blank stare & ask what is it..BAAA Sheeple they are everywhere.The population will never be informed until we get an unpaid for non corrupt media. | Allen |
| Without a doubt! Time is running out and its time for National and Act to state their intensions should they become the next government. Both the He puapua crap and the Three Waters are only two of the very damaging matters that will kill any unity that still exists within New Zealand. | Des |
| Yes, All of the socialist laws being passed without public mandate must be repealed ,all preference for Race based laws repealed. | Don |
| I definitely would | Graeme |
| Why bother to have local councils at all, if they are not there to maintain utilities? | Jim |
| Three Waters is a completely ill conceived scheme especially following the Scottish one and losing control away from councils. | John |
| Absolutely | William |
| Antidemocractic | claire |
| It's a smoke screen…. | Ian |
| Three Waters needs to be stopped immediately | Kevin |
| there's no other option with this separtist and communist crowd. | Ian |
| these reforms are insidious to the extreme and would open up the country to iwi led extortion | john |
| Absolutely !!!! This is just another move by stealth to incorporate Maori into more of our lives at a cost to tax and rate payers of course. Keep the damned Iwi out of it and when will a Government have to guts to tell these lot to go away. Plus this is more Governmental control of our lives — get rid of Jucinda, the Greens and all the rest of the leftist trash in control of us. | Alan |
| Three Waters reform is essentially a communistic type reform as it effectively passes control of this vital asset to a small part of New Zealand's population the half breed Maori nation. | Shaun |
| This the right thing to do. I do not support the Three Waters reform that have nothing to do with common sense or practical, economic logic. | Neil |
| The statement should be without limit. I.e, WHEN they become the Government | Geoffrey |
| Absolutely | David |
| Most definitely | Murray |
| 3 waters is a blatant handover to Maori of New Zealand's water control, supported by Ardern's idea of Communism | bob |
| Without question – YES !!! | David |
| It is a crock there is another way which was discontinued some time ago were the central government provided a pool which local bodies could draw from The government takes gst from rates There is a case to be made for that fund to be establish The 3 waters and its proposed management is an unconstitutional given the local bodies act probably preaching to the converted but the ordinary man/women should be aware of this present government and its ill conceived bias | Bruce |
| Your article is so concerning. I can hardly bring myself to read about Scotland and the problems that have arisen. Wake up NZ and put a stop to this ! | Jan |
| Not nearly enough consultation on this very important plan | Marion |
| Typical labour tactics to override us | Allan |
| Most certainly | Ted |
| Absolutely! | Jenny |
| It's time for National and ACT to show they have some backbone. We need to demand it. | Jenny |
| Otherwise New Zealand is GONE as a freedom loving country. | Stuart |
| Totally. If a national led govt don't repel this they are dog tucker. Remembering national introduced the RMA that labour had drafted. | Willy |
| I would also expect them to repeal any reference to He Puapua, removing our democratic right to elect councils, seperate Maori Health, giving control of coasts to Maori, giving, Maori control of Corrections and Oranga Tamariki, providing funding to criminal organisations and any reference to the Principles of TOW(there are none). In fact outlawing the Labour Cult would be good. | Terry |
| I received a mailout from Act. They are still calling this " Three Waters". Even if they reform it. One would think an opposition party would distance itself from the name and call it something else. Democracy is slowly disappearing in our beautiful country. All parties appear to be thinking along the same lines on many issues.Debate is not tolerated anymore. | Janine |
| National has just amended its constitution so that it includes in its values a reference to the Treaty of Waitangi as the founding document of NZ. Funny timing, really. So a refutation of the inequitable "partnership" vision would be nice. | Barbara |
| | |
| --- | --- |
| National and ACT should have been promising repeal as soon as they realised the water reform plan had changed to tribal control. That happened after the election once He Puapua was unleashed. | Murray |
| Of course opposition parties should be promising to repeal Labour's separatism. | Gordon |
| I would have thought they should have already promised to repeal this dreadful confiscation of our assets. But I suspect they are afraid of being labelled racists. If that's the case, its time they learnt to stand up to the bullies so they can show some leadership. | Jane |
| Yes, Three Waters must be repealed if Labour is stupid enough to pass it into law and force councils to comply. But it may not be as easy as they think if the councils are strongly opposed. | Stewart |
| Why haven't National and ACT said they would repeal it already? Surely its a no-brainer for them?? | Charles |