January 25, 2015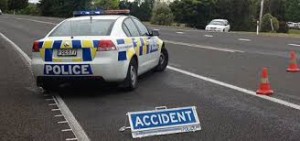 Last year the Wellington region had the lowest level of road deaths per capita in the country. According to figures compiled by the Ministry of Transport, out of the 298 fatalities nationally, there were 12 deaths or 2.4 for every 100,000 residents across the Wellington region. Auckland was in second place with 39 deaths, or 2.5 per 100,000 residents.
Wellington's low road toll can be largely attributed to their focus on improving the region's problem roads. In particular, $15 million was invested in the construction of a 3.5-kilometre median barrier on the dangerous Centennial Highway south of Paekakariki. In the 10 years before the barrier was installed in 2005, there had been 15 fatal and serious crashes, but since being built, there has not been a single death, in spite of being struck more than 100 times.
While better designed roads and safer cars are the key to reducing road deaths, breakthrough technology that has the potential to virtually eliminate road fatalities is not far away. As Matt Ridley explained on Breaking Views, "Google's prototype self-driving cars have now covered more than 700,000 miles on public roads with only one accident — which happened when a human took the controls. Getting out of a driverless car, after a restful journey working and reading, then telling it to park and come back when you need it, would bring the luxury of the chauffeured plutocrat within reach of ordinary people. Driverless lorries on the motorways could be confined to night-time operation, leaving the roads clear for cars in the day."
Lord Ridley says driverless cars may be commercially available after 2017 and that the testing of self-driving cars was due to begin in Britain this month.
While still too high, New Zealand's road toll has dropped significantly over the years. When records began in 1952, our population of just over 2 million people owned around half a million cars with 5.5 road deaths and 150 injuries per 10,000 vehicles.  In 2013, almost 4.5 million people owned over 3.3 million cars with 0.8 road fatalities and 35 injuries per 10,000 vehicles.
Internationally, New Zealand ranked 15th equal in a study of 30 countries, with 0.9 deaths per 10,000 vehicles in 2012. Of the 308 deaths, 21 percent of the fatal accidents occurred on urban roads, 3 percent on motorways, 51 percent on "A-level" roads outside urban areas, and 25 percent on other roads.
The fact that the number of road deaths on our well constructed motorways – without on-coming traffic – is so low highlights the importance of road design in saving lives. It also reinforces the government's good sense in prioritising the building of new motorways and the upgrading of roads in accident-prone areas of high traffic density.
Not only do better roads save lives, they also improve productivity by reducing travel times and opening up new economic opportunities in areas that have previously been held back by poor transport links.
Better roads also save money. With the social cost of a road fatality estimated to be around $4 million, a serious injury $420,000, and a minor injury $22,000, Ministry of Transport puts the total cost of all motor vehicle crashes in 2013 at $3.73 billion.
Looking into the 2013 crash statistics, 50 percent of the 254 fatalities were the drivers of the vehicles, 19 percent were passengers, 15 percent were motorcyclists, 12 percent pedestrians, and 3 percent were cyclists.
Almost three-quarters of all fatalities occurred on the open road. Around 60 percent of fatal crashes occurred in the daytime, 3 percent during twilight hours, and 36 percent at night. The vast majority of accidents occurred during fine weather.
The full analysis of factors that contributed to the fatal crashes, shows that 42 percent of deaths were caused by the driver losing control, 31 percent were going too fast for the conditions, 30 percent were impaired with alcohol or drugs, 15 percent failed to keep left, 15 percent were inattentive, 13 percent were tired or fell asleep, 13 percent involved road 'factors', 12 percent did not see the other party, 12 percent failed to stop or give way, 11 percent involved pedestrians, 9 percent were inexperienced, 9 percent were driving too far to the left, 5 percent were due to weather conditions, 4 percent were due to illness or disability, 3 percent to overtaking, 2 percent to misjudging the other vehicle, 2 percent to suddenly braking or turning, and 0.8 percent involved a 'load' that was being carried or towed.
Drivers categorised as high risk are responsible for 34 percent of all fatal crashes where the driver was at fault – and 63 percent of all such late night fatal crashes. 56 percent of high risk drivers have alcohol issues, 39 percent are unlicensed or disqualified, 19 percent have speed offences, and at the time of the crash, 7 percent are racing or showing off, and 5 percent are evading enforcement. Most are male and young, about half are European and around 41 percent are Maori. The majority of people killed in high-risk driver crashes are the high-risk drivers themselves – 59 percent of deaths – or their passengers. But on average another 15 other road users are also killed.
The 2013 crash statistics show clearly that in around a third of all fatal crashes the driver was impaired through alcohol and/or drugs, and that in a third of cases, excessive speed was a factor. The high incidence of drink driving and speed in fatal road crashes is, of course, the reason why these two issues feature so prominently in Police road safety campaigns.
As we know, speed was a key focus in the Police's road safety campaign over the Christmas holiday period. The problem was that in their exuberance to keep the road toll down, many New Zealanders thought they overdid it. In particular, their announcement that they were going to drop the 4km/hr 'tolerance' to strictly enforce legal speed limits led to speculation that their hidden agenda was revenue gathering. It took the subsequent revelation that only 14 tickets, each for $30, had been issued over the holiday period for motorists who had exceeded the speed limit by up to 4 km/hr, along with the disclosure that the 4 km/hr tolerance levels on stationary speed cameras had not been changed, for these assertions to be dropped.
The official 2014/15 holiday period resulted in 15 fatal crashes and 17 deaths – 7 drivers, 7 passengers, and 3 motorcycle riders. Twelve of the fatal crashes occurred on the open road. Provisional reports indicate that alcohol and/or speed contributed to 11 of them, with driver fatigue suspected in 2.
With New Zealand's road death rate around 8 fatalities for every billion kilometres driven, the fact that this year's Christmas break was two days longer than last year's and that the falling price of petrol meant more motorists were on the roads, would have contributed significantly to the road toll being higher than expected.
Unfortunately, in spite of all the campaigns there are still reckless drivers on the road – like the motorist who was clocked at 240km/hr on the Waikato Expressway just after Christmas. If he had encountered something untoward, at the speed he was going it would have taken the car 12 seconds to stop and it would have travelled a further 450m. At 150km/hr it would take 8 seconds and 200m for a car to stop, and at 100km/hr, 5.8 seconds and 100m.
To be successful, the Police's road safety campaigns depend on public support. As this week's NZCPR Guest Commentator Karl du Fresne, a former editor of The Dominion, explains:
"Sir Robert Peel, the 19th century British politician who established the police force on which ours is modelled, established the principle that police must operate with the consent of the people they serve. Put another way, they can't risk burning off public goodwill.
"Judging by public reaction to the zero tolerance campaign, as expressed in forums such as letters to the editor, talkback shows and online news sites, that's exactly what is now happening.
"This is the consequence some police officers feared when the old enforcement branch of the Ministry of Transport merged with the police in 1992. They realised the negative public sentiment attached to traffic cops was likely to rub off on police. And so it has turned out."
The merger of traffic and Police was one of a number of legislative changes undertaken by successive governments over the years to make driving safer.  These included the introduction of seat belts in 1965, making 'unreasonably slow' driving a traffic offence in 1967, alcohol testing in 1969, compulsory motor cycle helmets in 1971, lowering the open road speed limit to 80km/hr (to conserve fuel during the oil crisis) in 1973, increasing it to 100km/hr in 1985, speed cameras and compulsory breath testing in 1993, compulsory cycle helmets in 1994, and child car restraints in 1995. 1996 saw the beginning of a raft of measures to improve vehicle safety. In 2009 hand-held mobile phones were banned, and in 2011 the driving age was increased from 15 to 16 years.
Traffic enforcement is a major priority for the Police. According to newspaper reports lower speeds and fewer drink-driving offences have resulted in a drop in traffic-fine revenue to $71 million, from a high of $105 million in 2004. Meanwhile the number of speeding fines continues to increase from 56,000 a month five years ago to 82,000 a month last year. Speed camera fines, which now account for 70 percent of all speeding tickets, are also on the increase, up from 330,000 five years ago to 615,000 last year.
According to the Ministry of Transport, speed cameras are a highly cost-effective speed management tool.  They say the Police consult with local councils, the NZ Transport Agency and the Automobile Association (AA) about where to place speed cameras and that they are mainly sited on stretches of road that have a high incidence of speed-related crashes. But anecdotal evidence points to many speed cameras being located in areas where vehicle flows are likely to be slightly faster than the speed limit – again raising the suspicion that they are simply being used for revenue gathering purposes. The AA is now calling on the Police to ease up on low-level speedsters in favour of targeting higher risk roads around the country.
So what conclusions can be reached from the analysis of all of this data?
New Zealand's relatively small population means that most families have to rely on a car for transportation. Since our 94,000 km roading network contains many dangerous roads, in the short term, good enforcement, safer cars, better medical services, and more investment in improving blackspot areas – in the way that Wellington has done – will save lives. But in the longer term, it may be technology that provides the breakthrough, by eliminating driver error through self-driving cars.
THIS WEEK'S POLL ASKS:
Do you believe the Police's Christmas holiday road safety campaign was too heavy handed, about right, or not heavy handed enough?
*Poll comments are posted below.
*All NZCPR poll results can be seen in the Archive.

THIS WEEK'S POLL COMMENTS
| | |
| --- | --- |
| There is also negative public sentiment attached to Maori radicals and their sovereignty movement but at least the public are informed about the Polices' mistakes but never about what the radicals are really up to. | Monica |
| The whole exercise was clearly revenue gathering. | Ronmac |
| The law is the law. A person driving 1k over the limit is breaking the law. Don't whinge – think of the many 1000s of ks you have traveled above the speed limit and NOT been pinged! | John |
| | |
| --- | --- |
| Having a notional zero-tolerance speed-limit is unenforceable. Even with a modern, well-maintained vehicle, it is virtually impossible to maintain /- 5 kph of any given speed. | Dave |
| Most modern cars speedo's read around 3 to 4% slower. This caused too many drivers to drop their speed down, sometimes as slow as 40 in a 50K area. Made them look silly. | Karl |
| Two words would sum up the Police Holiday campaign toward car drivers on the road over Christmas. Confused arrogance. | Neil |
| Making almost everyone a criminal removes the stigma and will to obey the law. Concentrate on the worst cases. | Ray |
| Indicated that driver concentration on speedometer watching more important than overall traffic situation awareness. | Alan |
| All one has to do is look at Police forces in other countries to know that the Police in New Zealand do a fantastic job. | Peter |
| Drivers too busy looking at their speedometers. | Kay |
| The speed limit would more appropriately have a lower limit for wet weather; as in France. The speed limit will always be used as the target speed for many rather than sensible driving speeds being favored. banned drivers should have their vehicle, regardless of ownership, crushed if caught driving while banned-and imprisoned by default for flouting the law so blatantly. Compulsory Private insurance for all drivers with premiums to reflect risk such as age, experience, power of car and driving record as statute in UK would very much reduce the abysmal standards in NZ. I imagine safety is on par with India. | Zoran |
| Unsafe practice watching your speedo. | Jim |
| Unfortunately in this country there are far too many drivers who think that road rules do not apply to them. They cannot travel at or below the speed limit, they must be at the head of the queue at all costs, cannot park on the correct side of the road, tailgate the vehicle in front of them, the list goes on and on. It is time that the law enforcement authorities came down so hard on all minor infringements there will not be sufficient time to consider breaking the biggies. Don't get me started on texting and takling on cell phones while driving. If caught take their vehicle away from them for good and a 50,000 plus fine. | |
| Ticket bad driving not speed. If speed kills – as they say, how come all the racing drivers are not dead. | Anne |
| | |
| --- | --- |
| I was scared stiff of driving at the speed limit in case I accidentally went over it. This meant that I drove slower, or spent too much time watching my speedometer. | Hilary |
| The 'unraising' of the speed limit should nev have been made public. It should have been left as a discretionary call by each officer. The rule is the rule is the rule. Joe Public or someof them will always work the system. Zero tolerance. | Jill |
| I am sorry but I still think the Police speed campaign is just revenue collecting for the Govt. | Wayne |
| If you are prepared to drive over any speed notices marked on the road, you are not only an idiot but your breaking the law and you shouldn't complain when you get caught, the cops do a great job and if you drive to the rules you won't even notice them. | Athol |
| Should have been 10 kph over the limit. | David |
| The public were clearly reminded that the speed limit is 100 km/hr and that they should not go over it. Though signs were a bit unclear regarding the leeway the police might give everyone knew over a 100 km would be too fast. What is so difficult about that? | Pieter |
| We know what the speed is and if we stick to the speed limit we have nothing to fear .The only gripe i have is that there is not enough speed limit signs and for that reason we can become to complacent with our speed.I would like to see more warning signs about a change in the speed limit ahead.Then we have no excuse not to be down to the right speed at the right time. | John |
| I lost attention a few times due to focusing on the speedo. | Anthony |
| They should really get tough ??? | David |
| Sitting at the end of passing lanes, fining people for passing at about 3 or 4 km over the limit is rubbish and simply revenue gathering. Depite denials I know two people who received fines for 3 Km and 1 km/hr over the limit respectively. | Geoff |
| To being forced to continually watch your speedometer, for a variation of often less than 5 or 6 km, is just plain ridiculous! The key to driving safely, is in watching all traffic, road conditions, weather factors, cyclists, & pedestrian, to the front and both sides of your roadway Then adjusting your speed to be be able to avoid idiotic behaviour. | Michael |
| Being stopped for travelling at 51 kmh Absolutely ridiculous. | Keith |
| Far too much revenue gathering. need better roads. | Chris |
| Any reduction in speed makes vehicular traffic safer. | Huria |
| When one has to watch the speedometer all the time to not go over the speed limit by one Kph, that is stupidity. | Eric |
| I spent more time looking at the speedo to ensure I was not speeding than I should have, during which time I was not looking at the road – the threat of being a tiny bit over was too great and basically dangerous. | Roger |
| The stupid law caused less attention to the road, eyes too busy watching your speed. | Rowan |
| Undoubtedly. | Tony |
| A fear of exceeding the posted limit by just a Kms/hr takes away the real concentration necessary to drive safely. Let the Police deal with actual dangerous driving and forget about pettty infringments. If motorists were allowed to travel freely and to the contitions we would have much better driving standards. I am convinced the Road Patrol police have it wrong. | Peter |
| I think that the Police are starting to lose a lot of credibility. Their PR guy (on the TV news – and who I must say was totally unsuited to the role) said that their zero tolerance campaign over Xmas was working, but it was too short a time period to really judge. How come they have trumpeted success when concentrating on speed over much shorter time periods in the past I.e. Over Easter. He also said that drivers should not use breath testers to see if they were legally sober enough to drive – not a good message, I felt! | Laurie |
| Also very dangerous as one was forced to look at the speedo more than what was going on around one. | Susan |
| Common sense gone out the window. | Mike |
| Wrong options to the question, the whole focus is wrong. The problem is the legal system makes it too hard to get a conviction for the real problem, dangerous driving. The number of near misses I see on a daily basis which only missed becoming a serious accident because luckily someone managed to take avoiding action in time. The police need to target dangerous drivers and the courts need to prosecute them hard. | Richard |
| Speedometers have all small variants. Constant viewing speed is dangerous | williebrord Struik |
| The emphasis on speed was ridiculous. | Les |
| The 10% tolerance in speed was originally to allow for speedometer error,0 or 4kph is too small a margin, and revenue taking is their main objective. | Wayne |
| Rules are Rules Stay with them. the roadside signs were clear enough. | Ross |
| It did not seem to be applied where most needed. I heard of luxury car being pulled out of a line of evenly moving traffic for 51 kph. Why? This is not an isolated example, I understand. However I think we've thrown the baby out with the bathwater, and we need to revert to the separate Traffic Police dedicated only to vehicular (well, horses too!) and leave our Police Service to be a police establishment except in instances where a clear breach of public safely or the peace is imminent or has occurred. (Remember the traffic cops,? the people we loved to hate?) Think about it….we need two different points of view on this one. Holiday Road Safety at a time when Police are needed for crowd control and function management, for burglary and personal injury issues, for sorting out the drunks and druggies, and you want them to chase cars too??? Oh come on, there is a limit to how thinly you can spread the thin blue line, and stopping cars for 51kmh, 1kmh over the limit, is pretty b*^%@! silly, isn't it? | Maggie |
| Why do some people have such a problem with obeying rules. | Dennis |
| Absolute rot they never get the persons who deserve to get caught just hold Joe public the thinking people to ransom. A revenue gatherer. | Clark |
| Those driving just over the speed limit are not the problem. Bad drivers will have accidents at any speed. The police are relying only on speed at the marfins. They are doing nothing to reign in bad drivers such as those who overtake on blind corners/rises, those who speed up when being overtaken and those arrogant & discourteous drivers who think the road belongs to them. One NEVER sees them pulled over. | John |
| The results speak for themselves. | Warren |
| I find myself watching the speedo much more and should be watching the road!! | Margaret |
| There is unlikely to be a right answer to this. However, at Easter time in Western Australia a few years ago the police doubled the number of demerit points issued for offences. I drove over 2,000 kms during this period and found motorists to be very well behaved. Maybe this approach could be considered here. | Peter |
| When you hear that on the Desert Road the traffic enforcement officers were positioned at the end of a Passing Lane is not on. As we know many slow drivers speed up when comes to a passing lane and then slow down after the passing lane has finished. I have always maintained that merging the Traffic Enforcement Officers with the Police was the wrong move. I found that with the high presence of black & white traffic patrol cars the speed of the general motorist was kept in check. I also strongly believe that currently it is Revenue Gathering. | Derrick |
| It was a pleasure to be able to travel in a constant flow of traffic. The queue moved in an orderly fashion. No reckless overtaking, no cars approaching at speed from behind, no stop start motoring. Just a smooth ride to my destination. I have never encountered such an orderly procession before. Keep the zero tolerance. | Ray |
| And hiding in unmarked cars instead of being visible is contrary to their job description, which is to keep our roads safer. To make our roads safer it helps more if we all see the police on our trips, rather than just the few that get tickets. | Phil |
| | |
| --- | --- |
| The police got everyone so hyped up, drivers spent half the attention span on watching their speedo's, and not the road, plus they dropped their overall average speed down to dangerous levels, that caused more problems than it saved. | Graeme |
| It didn't work just revenue gathering. | Kevin |
| The suspicion that revenue gathering is a priority, is confirmed, when the speed cameras are always placed on straight, safe stretches of road, where over-taking at above legal speed is perfectly safe. The cause of any road accident is 90per cent driver stupidity, which indicates insufficient driver training.. | Allan |
| Also, the new alcohol limit is much too low. Ridiculous. Due to the wide range of skill levels, drug tolerances (including alcohol tolerance), and the wide range of drug combinations possible the whole testing regime should be based on impairment tests, not breath or blood tests.. | Martin |
| Lower reported speeds and higher numbers of tickets = money in governments pockets – policy worked exactly as they knew it would. | John |
| I certainly slowed down. | Fraser |
| I try to never break the law, but did receive a ticket from a speed camera doing 55k in a 50 k limit. I do not know how this happened.= $40 fine. | Roger |
| Bring back Traffic Cops. | Fraser |
| It would be much more helpful if Police dealt with crime and paid attention to dangerous driving incidents, not harassing drivers going about their legitimate business travelling at ordinary speeds between 80 and 120 kmh. Anyone travelling in an inconsiderate manner, i.e. more slowly than the general flow of traffic, should be apprehended and put off the road as they are clearly incompetent. | Dianna |
| Most of the moans I saw came from people who dont know what 100 or STOP mean. | Neil |
| Absolute waste of time & had no affect on the road toll at all!!!! In fact probably caused accidents thru drivers having to keep a constant eye on their speedo's in case they were invited to add some cash to the slush fund!!!!! | Dave |
| I am sure the doppler speed detector could be modified to be fitted on the rear of mufti police cars to detect tailgaters; very dangerous road users. | John |
| Straight out revenue gathering! All our road/petrol tax should be spent on the roads- not a large chunk of it disappearing in the "big black hole"!! | Brian |
| ## It's high time police redirected their emphasis to the real causes of road fatalities – "excessive drivers", be it speed, alcohol, drugs, young and mad and overseas ignorant drivers, and lay-off 'Joe Average". It is almost impossible to maintain an exact speed of say 100kph, consequently drivers either keep under that speed, frustrating others, or exceed it slightly and risk the consequences of unnecessary over-zealous police targeting -1kph over – ridiculous. | Bruce |
| I now check my speedometer about twice a minute as it takes only the slightest adjustment to the throttle to exceed the limit. This is irritating and unsafe. Additionally I drive a 40 year old classic car which has a speedo with small figures, close together, a needle that is slightly unsteady and reads low. I therefor travel at below the limit much to the irritation of other traffic but there is nothing I can do about it. I was ticketed a couple of years ago and told my speed was 62 kph which I don't believe as I had passed an electronic speed readout 50m earlier, was in a line of traffic and was the only one stopped. My opinion of police fairness dropped markedly as I have had only three tickets in 60 years of driving and never been involved in an accident. | Chris |
| Your article outlines that speed is still a major contributing factor to road deaths. It is s pity that it appears that spped cameras are not effective against motorcycles by the number who pass at great speeds almost defiant as to what the law is. They also take huge risks when passing. We see regular evidence of this on a popular SI road every weekend in the late afternoon. | Murray |
| The low tolerance system was a complete waste of time not to mention dangerous as we end up looking at the speedo more than the rd. | Carl |
| They seem to target high density areas with good roads and leave areas where roads are worse and young drivers are reckless and ignore the speed limits. | Ken |
| Electronic monitoring is simple and requires no thought from the police re actual accident prevention matters. The low hanging fruit is easy to harvest, that's what speed cameras at the end of passing lanes is! | Roger |
| The cops treat motorists like cattle – no discretion allowed. It is actually often SAFER to go over the speed limit when overtaking. It is ESSENTIAL to exceed the limit to get passed those clowns who drive at 90 – except when there is an overtaking lane when they drive at 99K. | Auntie Podes |
| Speed kills, so people need to organize their time schedules better to fit in with legal speed limits.Those in disagreement probably don't have to clean up the mess!! | Neil |
| An revenue gathering exercise. The reasons given are hogwash. Constantly watching the speedo is dsistracting from watching the road. Too of ten asee a mobile speed camera at an absolute save part of the road. Don't try to tell me that that is not revneu gathering. | Johan |
| NZ drivers are among the worst in the World. They are aggressive, discourteous and drive too fast. Anything that will improve driving intelligence is welcome. | Peter |
| The 4 kph tolerance should be maintained, NOT zero tolerance. | Laurence |
| In reality it was a money making scheme gone wrong. | Robert |
| Drivers should be looking outside the vehicle as much as possible, not studying the speedo in case they exceed a limit by three or four km/h. | Terry |
| Limits need to be changed eg 110 on excellent roads, 90 in not so good, and then policed hard. A little like NSW and Victoria. | Dick |
| The higher road toll deaths speak for itself. | John |
| Speed limits are there for a purpose and all should adhere to them (or get of the road). | John |
| Yet again 'attack and target' the compliant populous – and not the menacing few who 'race around' giving the one finger salute. | Stuart |
| With several thousand burglaries a year, cops would be better employed solving crime than out gathering revenue. | Bruce |
| The results speak for themselves, the campaign was ineffectual and has alienated the public. | Peter |
| The speed limit is the speed limit. If not suitable, change the limit. Don't break the law. | Bill |
| I, as many other believe making money was a major consideration for the police. | Brent |
| We need drivers to respect all Police. When they are perceived to be picking on minor infractions with a heavy hand, it breeds contempt . | John |
| I would not cross the road to help the police , after being followed into a super market car park for a seat belt infringement, after travelling 2 k in a restricted area. Common sense does not enter the equation . Don't quote the rediculous statement 'The law is the law." | Malcolm |
| Targeted the wrong sector of what enforcement should be. | Joe |
| More Patrols in unmarked Police Cars, to catch the real problem Drivers. Stupidity breeds contempt on how the Police have over reacted.. Lack of Patrols is the main reason for the increased Deaths. Resources baldly used. | Dave |
| Especially when they did not know themselves that the limit was 104 kmh and not 100 kmh as stated. What a balls up. | Rog |
| The idea that speed is responsible for road deaths is like stating that living is responsible for death; one cannot travel without using some speed, one cannot die without living first! The idea of self-driving cars is equally insane and interestingly for the same reason as wrongly targeting speed. That reason is that successful driving and successful living alike both require active participation. The inability to be in present time is the leading factor in road deaths although it has never been identified by Police. The only place self-driving cars will take us is to a zombie land where people are incapable of doing anything for themselves and even require spoon feeding. As a last point, keep in mind that 8000 NZers die per year by doctor mistake ("iatrogenic causes") which far outstrips the road death figure yet the doctors get no fine for that. | Nigel |
| Enforcing tough laws is the only way to ensure rules are obeyed. In Australia there are signs 50 means 50. | Colin |
| We have a speed limit for a good reason so anyone exceeding that limit is breaking the law and is asking to be punished for it. Don't break the law and then cry foul! | Shirley |
| Un necessary. If they were really concerned about safety then red light running would be targeted & not the on ramp ones either! | Nick |
| To say there was only 14 tickets issued within 4kph of the posted speed limit nationally must be a a pile of porkies. There were 3 I know of in Snells Beach at 51,53 and 54 and I got one at 55.. On a slightly undulating road a modern vehicle with cruise control goes from 45 to 55kph easily so you are constantly watching your speedo or braking, both stupid activities. You would think that all the unlicensed and unregistered vehicles were off the road and all the crime was solved the way the police are indulging in ways to fix the national debt. They would be better solving the unemployment problem by having someone with a red flag walking in front of every vehicle. He law says 50khp or 30 or70 or 100, but sometimes the law is stupid and it is about time some speed restrictions should be raised to a sensible limit. The police have done themselves no favours with this draconian approach. | Robin |
| Seems like revenue gathering to me. | Chris |
| Not a well thought out strategy with constraints abnormal. | Elizabeth |
| A confusing message was sent out. | Ron |
| The speed limit is the speed LIMIT. There should be no tolerance built in as that is just increasing the speed limit. How about a little tolerance on theft, assault or maybe murder, | Terry |
| Zero speed tolerance was the most ludicrous road safety campaign dreamed up yet. No wonder there were more deaths on the roads; drivers had their eyes glued on the speedo instead of the road ahead. It was designed simply as a revenue gatherer not as the supposed life-saver proported. | Diana |
| I am very much in line with Karl du Fresne thoughts on this topic. MVA's are going to happen regardless of the most stringent laws and enforcement put in place to prevent them. Our New Zealand Police are being made to chase rainbows. With every death the Police will never have done enough and all preventative efforts will always have been too late. Unfortunately, the zealous enforcement has turned good people into criminals; Police have lost respect by more people, while the objective has clearly not being achieved. | Trina |
| Overkill. | Graham |
| The Police should be banned from the roads. They are the number one menace. They should catch real criminals, not make criminals of ordinary folks going about their daily business. | Gert |
| Not only heavy handed, but also ambiguous and inaccurately publicised. | Alan |
| | |
| --- | --- |
| Un-lisenced/WOF vehiocles are more to blame, along with drivers who do not give a damn. | Benjamin |
| Hi the pulic don't respect the polic any more,try to get them to attend a theft they are not interested.policing the roads is now a money making exercise to grow the states coffers.just another tax in nanny state heaven where th intellectual elite keep thinking of more rules to justify their jobs and high salaries. | Morrie |
| Not enough police to enforce. Therefore a waste of time and taxpayers dollars. | Phil |
| Speed Camera's are a clear revenue raising tool with minimal to no effect at reducing speed or accidents. | Daniel |
| The statistics make no sense. Full analysis of factors adds up to 228.8%. 31% going too fast for the conditions – what does that mean? Sliding off the road at 40kph because of black ice or swerving to avoid a head on – not sure how that translates to a speed statistic. 34% high risk drivers – so let's treat all drivers as "at risk" . No way is this not a revenue collecting arrangement with the Government. Who knew Traffic enforcement is a major priority for the Police. Is that what we want or our citizens supported through law enforcement for burglary, violence, with caring for the communities the priority in my mind – not speed cameras. | Di |
| Plod strikes again! | Graham |
| I can't understand why there is all of mucking around. The speed limit should be it and that's it. | Beryl |
| Police pick on the easy stuff such as speeding, having a zero tolerance in the city is fine but on the open road, sometimes you have to overtake. I would like to see more emphasis on apprehending red light runners and those who overtake on the inside lane, people using mobile phones whilst driving, dogs sitting on drivers laps . In summary more unmarked patrol cars on the road actively patrolling. Our overall standard of driving is very poor. | Robert |
| The public have become very tired of the Police going after the easy and relatively harmless targets instead of targeting truly dangerous driving. Also tiresome is the hypocrisy of claiming credit for any reduction in holiday period fatalities, while shirking any sensible comment on the failure of their absurd policies on so many other occasions. | John |
| | |
| --- | --- |
| I fear the police are becoming more discredited than ever with their persistance with this policy. It is revenue raising, nothing more. | John |
| People distracted by constantly looking at the speedo. This will not stop the people who do 130 in a 100 kp limit. | Edward |
| Just too heavy. | Lance |
| The reason that the Police concentrate so much on speed and alcohol is that they can both be easily measured by the authorities, thus avoiding vast numbers of court cases but also raising considerable amounts of revenue. Statistics show that road deaths from alcohol are overwhelmingly from drivers multiple times over the alcohol limit. Surely, when we know who these people are, it must be possible to prevent them driving. | John |
| There should be no pronounced 'tolerance' for the speed limit – the limit is the limit. But it should be enforced with sensible discretion, e.g., motorists should be able to exceed this limit even by a big margin when overtaking and on long downhill slopes where braking would otherwise be necessary. While the law is an ass I'm sure not all cops are morons. If, as it often appears, revenue gathering is the object, then perhaps the traffic police should be transferred to the IRD? | Alan |
| And, it did not achieve its desired objective, deaths were dramatically higher than normal. One cannot help but be a little cynical about the comment too, that Police view traffic management as a priority. Outside of public holidays, it is very rare to see a Police car patrolling on the roads! | Hugh |
| This was just stupid. The average safe driver felt threatened. Target slow drivers how hold up traffic flow. | Roger |
| The speed limit is the maximum speed and not a target. Safe drivers never exceed the speed limit. New Zealand drivers are notoriously cavalier and the police are helping to keep us all safe on the roads. | Malcolm |
| Far too heavy handed. Must have been the most successful Christmas ever for police revenues. | Peter |
| Targeting the wrong people. | Astrid |
| Present Police management have lost the way… N.Z. needs to separate the Traffic – Enforcement Units from General Policing.. I believe the positioning of many Speed Cameras is purely Revenue Grabbing.. The low tolerances over Christmas were a farce ;and destroys Public goodwill towards Police.. Hit the recidivist offenders much harder… Jail repeat drunken idiots behind the wheel… Instead of hiding Speed Cameras behind shrubs, put reflective tape on the housings to make them stand-out, as in Britain.. This slows traffic! | Don |
| As a strong supporter of effective law and order and Police in general I found this zero tolerance left a very bad taste in my mouth. Keeping to the limit with cars up my tail caused me stress while I was constantly monitoring the speedo and not concentrating on the road ahead. An extremely bad P.R. exercise and not one to encourage support or co-operation from the public. | Adrian |
| | |
| --- | --- |
| About right. The police cannot be held responsible for the stupidity of drivers. | Graeme |
| When you have idiots on the road like the 240k/h speedster, it is clear that the Police are not tough enough! | Todd |
| With more people driving for longer it is clear the road toll would be higher than last year. The Police are right to be tough though because they save lives. | Judy |
| The Police were unreasonable. They antagonised the public instead of getting them on-side. | Simon |
| The Police do a good job. Bring on driverless cars! | Brian |