November 24, 2019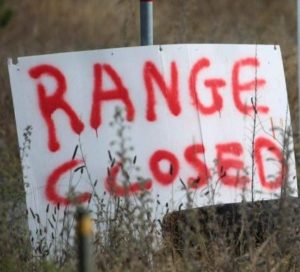 The way that Jacinda Ardern's Labour-Green-New Zealand First Coalition Government is dealing with the quarter of a million law-abiding New Zealanders who make up this country's firearms community is a disgrace.
Just a year ago, the Prime Minister had such a high level of trust in registered firearm owners that she authorised an Order in Council to relax firearm laws.
The Arms (Electronic Transactions) Amendment Regulations 2018 enabled anyone applying for permits for restricted firearms – or to become a firearms dealer – to do so online through the internet instead of having to front up to a Police Station.
Such changes reflected the mutual respect that existed between the firearms community and the Police.
While New Zealand had one of the highest rates of firearm ownership in the Western world, the rate of firearm crime is low, committed mainly by offenders without a licence using illegal firearms.
The majority of licensed firearms are owned by those living in rural areas where they were needed for pest control and to euthanise animals, as well as for recreation and sport.
However, all that goodwill evaporated in March when a lone Australian gunman killed 51 people in Christchurch.
Given the trust that had existed, the Prime Minister's crackdown on law-abiding firearm owners was unexpected. Their democratic rights were trashed by wide-ranging and punitive restrictions that destroyed an important part of the Kiwi way of life.
Within six days of the tragedy an Order in Council was signed by the Governor-General to effectively ban the type of semi-automatic firearms used in the attack. Since that Order does not expire until 30 June 2020, it gave the Government plenty of time to respect the democratic process and properly consider any law changes.
It also allowed the Royal Commission of Inquiry into the Attack on Christchurch Mosques to complete its investigation. This would have ensured that any law changes addressed the real problems.
Instead, in the days following the tragedy, the Prime Minister took the opportunity to enhance her political capital on the world stage by moving faster than Australia when it had responded to the Port Arthur tragedy.
As a result, the Arms (Prohibited Firearms, Magazines and Parts) Amendment Bill was passed into law just three weeks after being announced, banning military-style semi-automatic firearms, assault rifles, shotguns with high capacity magazines, along with some component parts and ammunition.
Only two days were allowed for public submissions instead of the normal four to six months.
The amnesty and buy-back scheme that was introduced in conjunction with the law change is scheduled to end on the 20th of December. Anyone owning a prohibited firearm or part after that date could face penalties of up to 10 years in jail.
Not content with banning the type of firearms used in the Christchurch shooting, the Government is now going much further.
A hastily drafted Supplementary Order Paper 408 has been introduced into Parliament to prohibit yet more firearms – not only semi-automatic pistols and parts, but also included are provisions to ban pump action rifles using an Order in Council to avoid the submission process and the scrutiny of Parliament.
A limited opportunity for submissions has been provided – see HERE – closing at midnight, Friday 29 November.
When the original buyback scheme was announced, the Minister of Police said, "The compensation scheme recognises licensed firearms owners are now in possession of prohibited items through no fault of their own, but because of a law passed by Parliament."
It would be unacceptable if Stuart Nash did not extend his promise of compensation for the firearms his Government is banning, to those that will be prohibited through SOP 408 – especially as the Regulatory Impact Statement clearly recommends a new buyback scheme: "Should any option be chosen that requires prohibition of a firearm, this will create cost through a resulting buyback and amnesty. As we are unlikely to be able to extend the current buyback and amnesty, we would need to design and approve a new process through Cabinet. The overall costs are estimated to be in the order of $3.7 million."
The penalising of the firearms community by Jacinda Ardern's Government is continuing through the heavy-handed law changes in the Arms Legislation Bill, which is presently being considered by the Finance and Expenditure Select Committee. It will introduce a firearms register, reduce the license period from 10 years to 5 years, and impose such onerous requirements on gun clubs and shooting ranges that there are fears many will be forced to close.
There are also growing concerns that Labour's changes are so unreasonable that they will drive the use of firearms underground.
Furthermore, information provided by submissions on the Bill suggest these draconian firearm restrictions are indeed completely misguided.
One of the submitters, an ammunitions dealer from Timaru who supplied the alleged Christchurch gunman, believes it was the failure of the Police to adequately assess a gun license application from a newly arrived foreigner, that was to blame for the tragedy – not Kiwi firearm owners.
Here are extracts from his submission:
My name is Paul McNeill, I am a Ships Master and Volunteer Firefighter, a husband, father and grandfather to my family in Timaru.

I am a licenced firearm Dealer and operate Aoraki Ammunition Company.

We supplied Brenton Tarrant with ammunition subject to a Police Mail Order form issued in accordance with section 43 of the Arms Act 1983.

Like the majority of New Zealanders we were appalled at the Christchurch terrorist attack.

Since the attack, our business has been effectively destroyed by the changing legislation. We have stock we cannot sell, ammunition that is now prohibited, and assets that are now worthless…

Recommendations: I recommend that this Legislation is postponed and delayed until the result of the Royal commission into how Brenton Tarrant obtained his firearms.

We supplied him with 2320 rounds of ammunition on the 7th December 2017. The authorisation for the sale being provided by the Dunedin Arms Officer L.M Bracegirdle.

Mr Tarrant was in possession of a full term licence number T5230424 with an expiry date of 19 September 2027. As Mr Tarrant was recently arrived in New Zealand his obtaining a 10 year licence in such a quick time is cause for concern.

The issuing of this licence allowed him to obtain firearms lawfully via the Police Mail Order system.

The proposed changes in the Legislation do not address the lack of vetting and referees that allowed Mr Tarrant to obtain his licence.

Registration would not prevent a repeat of the Christchurch tragedy, as the Police were aware on the 7th December 2017 that Tarrant was in possession of a AR15 rifle and a Norninco SKS – this was on his Police Mail order form.
In his oral submission, Paul McNeill said, "At the time, Brenton Tarrant was issued with a 10 year firearms licence, which from my information was only a matter of five or six weeks after he arrived in the country… he had no family, no partner, no job, no footprint in the community, yet he was vetted as being fit and proper and obviously given a full licence which allowed him to arm himself."
In other words, it appears that the Police gave a newly arrived Australian, with no roots in this country, a license that enabled him to legally purchase the firearms he later used for the crime.
The Prime Minister will be well aware of this information indicating that the responsibility for the tragedy appears to lie with the Police – yet she is continuing to exploit the Christchurch attack to force through a politically-driven anti-gun agenda of the sort that would normally be rejected by freedom loving Kiwis.
With the report back date of the Royal Commission of Inquiry into the attack having been extended from the 10th of December until the 30th of April 2020, the Arms Legislation Amendment Bill and SOP 408 should be put on hold until the results of their investigations are known – instead of being rushed into law ahead of the one-year anniversary of the tragedy.
This week's NZCPR Guest Commentator Stephen Franks, a lawyer and former MP, concurs:
"I am not surprised the Royal Commission into the Mosque attacks needs an extension of its report date. In April I posted on its terms of reference. There is a great need for careful reflective investigation independent of a Police force that has become nakedly engaged in political advocacy.
"The Commission's work is vital – we should all want an evidence based disciplined report. How a free society deals with the terrorism threat is serious everywhere. If the Commission can give us a report that counters current political temptations to whip up the fever, it should have all the time it needs.
"From what we have seen of the submissions to the Commission and on the Arms Legislation Bill, the latter does actually nothing that would have materially impeded Tarrant. Instead it vilifies lawful firearms owners. It is a diversion from reforming the Police practices that might even have enabled him."
Stephen warns, "We have had an international reputation as being like Switzerland and Iceland – a high trust society with mutual respect between law abiding firearms users, and Police. We are seeing a cynical attempt to give NZ the kind of toxic permanent debate over firearms law that discredits politics in the US – for partisan advantage."
Stephen is right – by treating firearm owners badly Labour is creating a group it can villainise. It is unscrupulous politics.
Worse, evidence shows the main law change being proposed in this latest Bill – namely the registration of firearms – will not only end up costing hundreds of millions of dollars, but it won't work.
New Zealand has tried firearm registration before. It was introduced in the 1920s but was eventually abandoned in the eighties because it was too inaccurate and costly.
Since that time, the approach taken in this country has been to ensure gun owners are "fit and proper" to own a firearm.
If the failure of our own attempt to register firearms is not enough to convince the Government that registration does not work, they should carefully examine Canada's disastrous experience.
Their gun registration scheme was introduced in 1995 following a mass shooting in Montreal. While it was estimated to cost around C$2 million, before being abandoned, it had blown out to C$3 billion!
The problem was that the Canadian Government alienated law abiding gun owners in the way the law changes were introduced. As a result, many refused to register their firearms.
During the 17 years the registry operated, it is said to have recorded no more than a third of the guns otherwise legally owned in Canada.
Prime Minister Jacinda Ardern has already repeated the Canadian Government's mistakes, by unreasonably cracking down on the law-abiding firearms community after the Christchurch tragedy.
As a result, the outcome of gun registration in this country will almost certainly be a similar expensive disaster.
The signs are already there. In a briefing prepared for the Government in April, the Police estimated that there may be as many as 240,000 firearms of the type that would be banned under the new law in the country. Other estimates put the number at around 200,000. The latest figures on the Police website from the buyback show that, with three weeks to go before the scheme ends, only 40,000 or so firearms have been handed in.
The reality is that New Zealand's law-abiding firearms community is incredibly unlucky to have a Prime Minister who was prepared to use the Christchurch tragedy to force her ideologically-driven gun law changes onto the country.
Jacinda Ardern needs to put a halt on the proposed legislation, until the Royal Commission of Inquiry delivers its recommendations.
If it turns out, as suspected, that it is the Police vetting system that needs to be changed – to ensure new immigrants are firmly established in our community before they can acquire a gun license – then those proposed firearm law changes should be scrapped.
THIS WEEK'S POLL ASKS:
*Should the Government postpone all changes to firearm laws until the results of the Royal Commission of Inquiry into the Christchurch attacks are known?


*Poll comments are posted below.
*All NZCPR poll results can be seen in the Archive.

THIS WEEK'S POLL COMMENTS
| | |
| --- | --- |
| Message is clear. Do not vote for any of the coalition parties in 2020. | Neville |
| we can see through the feel good posturing of Jacinda on the world stage.It is tacky putting ideology before reasoned dialogue and discussion as would be the normal procedure | Gale |
| Of course they should wait, but they will not because they simply do not care about law abiding citizens. Ms Adern cares only about politics and how she is perceived. Too young. She is scary. Roll on 2020 elections. Not a gun owner. . | Sam |
| Typical Taxcinda. Look at me world, look what I'm doing. | Graeme |
| A crucial part of the socialist/marxist doctrine that drives Comrade Cindy is "Never let a Crisis Go To Waste". The March tragedy is such an occasion and the COL is determined to exploit it to the full. Passing this legislation before the Royal Commission announces its results is the most obscene form of exploitation ever seen in this Country. A few commenters on this blog are awake enough to know that what we are seeing here is not dumb government by the dumbest collection of idiots ever but is quite deliberate in accordance with UN dictates. If NZ is to prevent this type of ideology in the future we must have binding referenda as the law of the Country, both National and local. | Ronmac |
| Yes especially as the lawless gangs & crims won't be handing over their guns. Just look at what happened in other countries when the good law-abiding citizens lost their guns | Cyril |
| fear any inquiry will be a waste of taxpayers money, truth will not be found with a govt appointed committee of insiders | Wayne |
| lot of unanswered questions to the CHCH event…almost a staged show to come after us IMHO…..perhaps a UN directive… | Wayne |
| I believe that it is essential for NZ citizens and respect for the law that changes to the firearm legislation should be carefully drafted. There is absolutely no need to rush. | Neil |
| Jacinda Ardern is a disgrace to democracy. | Brooke |
| Jacinda's kneejerk reaction after the Mosque attack costs taxpayer money and persons with evil intend will make sure their semi automatics are safely stashed. Vetting a person properly makes much more sense. | Ido |
| everything in the article is relevant. Again this Govt. punishes law abiding citizens. The Crims are never affected | Bill |
| From the moment I heard about the March 15th shootings, I knew this event would be heavily politicised. I felt that Ms Ardern was inappropriate at the time and had no right to be running around with a piece of cloth on her head as she is not Muslim. There are many women who are fighting against this repressive religion. I am not a gun owner but this is indicative of Left politics as in the USA where they cannot disarm the population because of the Constitution. | Monica |
| We must not forget that the whole thing is being driven by a prime minster that is only doing what she has to so she can run of to the UN as soon as she is kicked out of power | Hugh |
| Please just get rid of this lot, who want to penalize decent law abiding citizens while the Minster of Crime, Andrew Little makes it easier for criminals. | Dene |
| what is the purpose of having a Commission of Inquiry if Govt is going to prejudge its finding? Waste of time and money !!! | Alan |
| The Government want to be seen as a mover and shaker and picked on the forearms people as it was an easy target. | Warren |
| Another Knee jerk reaction. or is that "shooting from the hip" !! | John |
| As it should | Jonathan |
| The Govt is corrupt. The Police are corrupt as well. I was talking to a policeman who said 50% in the hierarchy are not honest. | Dave |
| The new laws will not stop gun crime,, it will make it harder for us back country Kiwis | Grant |
| Definitely. Am so angry with this Govt punishing ALL law abiding taxpayers. | Kay |
| absolutely ,this is nonsense to continue otherwise.A political /grandstanding for Jacinda! | Steve |
| Too right – this is a politically motivated media stunt. Law abiding firearms owners and users are not the issue. | Ayr |
| Tyranny is now the law of this land. | ROBERT |
| Jacinda's online application change was more responsible for this than anything else. Two faced PMs are a problem. | Alister |
| Yes wait till the inquiry comes through and don't blame us for what happened it was a visiting Australian that went mad, none of us! | Eric |
| Absolutely | Terry |
| The government has lost all sense of respect for law-abiding firearm owners and has rushed the planning and implementation of bad law changes. Democracy to the wind. Magna Carta forgotten. A disgrace. Tremendous ill feeling towards police and government a likely result! | Martin |
| It is never the gun, it's the person behind the gun we should control. Ian | Ian |
| To many of us, rifle shooting is a sport. What we are seeing is a knee jerk reaction. Hopefully we will see a corresponding reduction in the availability of guns to Police | Anthony |
| Unfortunately the changes to gun ownership regulations were instituted from an emotional response and not thought out with careful consideration to all parties involved | John |
| Another Labour cock-up, talk about throwing the baby out with the bath water. Decisions made in haste repent at leisure. | Fraser |
| Definitely | Clark |
| What is the point of the commission of they aren%u2019t going to take any notice of its findings | Bev |
| There are so many clauses that the NZ Police/and the Police Minister have added to the proposed legislation that have truly revealed their hidden agenda to disarm New Zealanders to fit in with their ideological beliefs. At no time have they actually consulted properly or shown are adherence to democratic processes. The proposed changes to our firearms legislation will, if adopted into law, create a significant alienation of a large chunk of our population, and decay the goodwill of our previous relationship between the NZ Police and law-abiding New Zealanders. This appears to be yet another facet of the Ardern governments massive ideological social experiment. I am ashamed of being a Kiwi. | Barry |
| It is extremely important to get the new gun laws right so this should be delayed until after the enquiry – shows once again the ineptitude of the prime minister | Janet |
| Canada changed the law re the ownership of arms at great cost and failed Jacinda Ardern's Government is following suit why is this government not learning from history. Quote from Winston Churchill 1948 ( Those who fail to learn from history are condemned to repeat it. !! ) | Ross |
| Its great publicity but short sighted. Slow down and think it through, Jacinda | Peter |
| Chad Prather: 'Anytime someone talks about taking away your ability to defend yourself, you are in danger.' | Larry |
| Absolutely | Campbell |
| Is the government doing anything at all to effectively disarm criminals, the deranged, and irresponsible persons? | Gary |
| Bunch of kids that have no idea of reality | Peter |
| Law abiding New Zealanders should not pay the price for incompetent police vetting | Mary |
| Wait till the royal commission enquiry Has been completed | Wayne |
| . P.M. : Lacks gumption or is willfully ignorant | Catherine |
| They should abandon their aims. In fact they need to own up that this was a pre-planned, pre-prepared assault on law abiding New Zealanders by covert arrangement for ideological reasons initiated from outside the country. The government colluded with foreign forces to start the total disarming of law abiding citizens. Safety of citizens is NOT the issue We know they are lying. | Bryan |
| This is all part of the Jacinda/UN agenda to develop NZ into a socialist country, and for us to be a part of their One World Govt Agenda. First, we must disarm the public, then run down the health system and the military, indoctrinate our kids with lies (climate change, global warming, world ending in 10 years etc. them throw money round on more and more welfare as the more people collecting welfare benefits, the more they are dependent on the state. Scary stuff, and unless NZers wake up and get rid of this evil, we will lose more and more of our freedoms. The latest I believe, is Hate Speech legislation which is almost a fait accompli. We will then need to be very careful before we open our mouths to question anything controversial. Wake up NZ. | Carolyn |
| It will be a waste of time and money if we don't as we cannot trust the police of the politicians | Dave |
| The laws they have made so far were incredibly rushed and many MPs on the committee didn't know much very basic things about the gun laws. This government is shaping up to be the most repressive for many years. | Roger |
| It's a no brainer, just wait you muppets | Stan |
| They are rushing it to get the enquiry done minus the licencing part so they can say oh well the police are to blame but its to late to reverse the new gun laws …scum. | Grunta |
| absolutely | Richard |
| Ot appears that governments are incapable of common sense as it should be paramount to complete an investigation before passing laws. | Brendan |
| nothing sensible ever came out of knee jerk actions | Barry |
| I wanted to vote "no". ALL firearms legislation consideration should be cancelled until NZ elects a competent government who will consider such changes without considering political or troughing desires of the law makers, just what is best for New Zealand. | Phil |
| I have been treated worse than a criminal for enjoying my sport…. which is continuing to be ruined by this govt. | Nathan |
| Yes they should but as we well know by now : Princess Jacinda and her political dwarfs do not care about proper democratic process .That lot is told by the UN what to do and the rest is just political window dressing to keep up appearances and look virtuous. Besides — this whole charade is also driven by the fact that Nashi boy and his 'we are here to make communities safer' cronies are desperately trying to safe face after their humongous f—up in not doing their job on Tarrant. So they have nothing better up their sleeve than leashing out and criminalizing registered gun owners and letting the gangs off the hook . Or has anybody heard about police raids on gangs to search and recover illegal firearms and ammo??? Well———– I did not————- In short — this whole affair can only described as being a absurd farce. | Michael |
| Absolutely. What is the point of having a Royal Commission of Inquiry, if decisions are made in haste, before the results of such an enquiry are published? It's nothing less than idiotic at best. | Kevin |
| Why not? | David |
| At the time of the tragedy and when it became known that the perpetrator was a non NZ citizen, the question I had at the time was "how can a non NZ citizen obtain a fire arms license?" It appears the PM is using the tragedy to make a name for herself on the world stage, she must know that despite her grand standing, new laws effecting lawful gun owners will do nothing to prevent a lunatic, should they so desire, commit a similar crime in the future . | Fred |
| I will only vote for a party that will re-establish the right to own Firearms and reverse this UN led legislation. You know don't you that Tarrant was not supposed to be captured alive? The plan was for him to be dead at the completion of his little exercise. Quite an embarrassment for J and her commie UN lot that their plans did not quite go as wanted. I believe the there are many that were complicit in the planning and execution of this plot to remove freedom and sovereignty from us. This government does not have New Zealand's interests at heart. It is called treason. | Neil |
| Guns are the only defence citizens have against tyrannical governments who abuse the democratic rights of its citizens | Allan |
| Absolutely the governments reaction was a ridiculous knee jerk move that in the end will have made no difference to gun related crime. | Kevin |
| Socialist doctrine includes disarming the law abiding population.It has been suggested that Phar lap engineered the mosque killings so she could disarm the general population!! Makes u wonder !! | Cutty |
| A grandstanding PM…but NZeders will put up with it. Like they always do. | Owen |
| Knee-kerk reaction. But I don't see any reason for people having semi-automatic weapons. | Tori |
| Absolutely,,had the labour lead government not changed the vetting system that existed, the shooting in Christchurch may, just may never have occurred. I have yet to hear the PM acknowledge that she and her fellow MP's got the vetting system that they introduced completely wrong, and in a way they are the ones responsible for what happened, not us law abiding gun owners. | Barry |
| This whole thing is a bit of a farce. The government has no right to do what they have done. This will definitely not stop the gangs or other criminals from having weapons. | Frank |
| NZ only needs an effective vetting system. If guns are outlawed, only outlaws will have guns. | Jo |
| The system, not the legal owners is the fault.Tarrant should NOT have been handed a licence. The police were at fault. | Michael |
| you are only taking freedoms away from law abiding citizens. | Graeme |
| | |
| --- | --- |
| Yes they should wait! But will they listen? Of course not! I've not had to surrender any now illegal firearms but I know a lot of responsible friends who have had to. The surest way to introduce bad legislation is to let virtue signalling politicians create it! The current government is the worst in a line of very mediocre MMP era coalitions. | Rex |
| common sense !! | Mark |
| Just another Jacinda Ardern publicity stunt, based on 100% emotion and 0% reason. | George |
| Fools rush in where angels fear to tread Good old Jacinda the smiler rushes through legislation to ban all sorts of Guns that people have owned and used legitimately for years.all because some Nut case from Australia decided to come over here and kill lots of innocent. If Brenton Tarrant Is found guilty send him to Iran to serve out his sentence. He would last 24 hours over there before being tortured and executed | Colin |
| Most definitely, so much for the stated "most open and transparent govt ever"- a joke – the only thing transparent is this govts arrogance and ineptitude. | Neil |
| Jacinda the Communist has to go! | Brian |
| Some who still believe in old fashioned integrity will continue to believe that a Commision is assembled to get to the truth of the matter, but those that understand marxist politics will grasp that Commissions are convened to pour authority on an already predesigned political outcome, in this case a UN -NWO Agenda.Citizens are not served by this political undermining of truth. We continue to place too much reliance on the integrity of Committees and Commissions failing to understand their political Agenda. The most frequent illegal use of guns is Gangs protecting their drug rackets followed by individuals linked with drug distribution. Ask why law abiding licensed Gun owners are being targeted and the real criminal risk is so far untargeted. The reason is the Agenda. | Richard |
| 100% obvious ! | Andrew |
| Yes – but I'm not holding my breath – in fact it is my belief that, if present trends continue, we will see the total elimination of all individual firearms ownership in NZ within the next two years. What we are seeing now amounts to Kabuki theatre! – we do not need a Royal Commission of Inquiry to tell us where the fault lies in all this – it is becoming more apparent day by day. Either the COL goes, or the guns go – simple as that. | Scott |
| Ideology gone mad! | Ed |
| Typical political reactions to get votes. But as usual, the labour coalition is rushing in half-cocked. Every day New Zealanders, we need to vote this terrible government out of office along with their wretched partners | Darryl |
| Another knee jerk reaction by a government that seems to be floundering around not sure what they are doing and the Police should kick themselves in the backside, for failing to vet the Mosque shooter properly. | Digby |
| J | Jim |
| The government is picking on Kiwi men again to control immigrants, don't do maintenance on government buildings and tells Kiwis how to run a rental property, stupid women! | George |
| The Christchurch shooting was carried out by a guy acting as a patsy who was intern used by some controlling group,. The NZ Government used that shooting as a reason to take guns off NZ gun owners so they can always control the masses. | Don |
| Totally unfair. | Bob |
| Muriel's comments are spot on, the event is used as a justification for anti-liberty arms control. | Mal |
| the new law is stupid and should be drastically changed | gerard |
| This is the best piece of LEFTIST LUNACY you will see | Rod |
| This is going to blow up in the Government's face. Roll on the Election | Gary |
| To ban guns because of some illegal action of some lowlife, is to legislate the rights and liberties of the law abiding. Thus telling the lawful that their rights depend not on their conduct but that of the lawless and guilty conduct of some lowlife criminal | Sam |
| As a former government employed Deer Culler I consider that the proposed legislation is "Over the Top' and penalizes responsible gun owners. | Brian |
| From evidence presented by experts in the field it shows that the government jumped in with a knee jerk response to the massacre. The whole licensing system needs a review with different licence categories for different weapons along with set conditions to adhere to for license issuing. This is not rocket science and should be organised with little trouble utilising the experience of experienced shooters. | Dennis |
| The government is too hasty. | David |
| The witch hunt following the Christchurch shooting started with banning semi-automatic rifles. Now the Police crusade to remove all forms of firearms being owned by 240,000 law abiding New Zealanders is being pushed through. So if the Schutzstaffel are stripping these people of legally purchased firearms and destroying them, why then have they now introduced armed Police patrols roaming our communities. Gosh, perhaps our Police State finds is easier to disarm honest kiwis and not the actual criminals | Paul |
| Absolutely! Ms Ardern is again prancing on the world stage, diverting the blame SHE should take for the Christchurch shooting onto law-abiding citizens. The police only issued a licence for the shooter and the gun dealer sold him guns and ammo because SHE and her party made it legal for anyone to apply for a licence ON-LINE. How STUPID is that? | Joyce |
| There should be no changes until the full facts are known, and even then based on logic and reason, not hysteria and agenda.I am dismayed at the behaviour of the current coalition Govt. | Grant |
| Another case of Labour's 'act in haste, repent at leisure. Since when did logical, removed consideration followed by reasonable action become the focus of the majority of NZers? | Joanne |
| Another overreaction — we really are becoming a nanny state. Firearm restriction will not stop a determined nutter. | Alan |
| This whole new firearms law seems to have come about because of the actions of ONE Australian visiting New Zealand with a jaundiced political motive which this government seems to be using to 'banish' New Zealand's many out doorsy hunters and law abiding fire arms collectors and users. AND they haven't as yet got a policy on how to remove all guns from the many MOBS' Crazy! | Stuart |
| Firearms owners and dealers had nothing to do with Brenton Tarrant being granted a firearms licence. Only one agency, police, had that responsibility. Police failed the public. but, top brass and the Government have muddied the waters and vilified licensed firearms owners, while refusing to acknowledge their own damning failures. | Gavin |
| I'm sick of this virtue signalling PM, it's all about brownie points with the UN, they are welcome to her, there wouldn't be a collective brain in the whole organisation, on a par with the Col. | Merryl |
| This government needs to go. They are intent on screwing the citizens to produce their concept of an ideal society. Communism does not work! | Phil |
| Of course they should postpone their knee-jerk reaction and wait til all the information comes to hand. However, it seems we're heading down the Socialist / Communist path under the direction of Helen Clarke, Jacinda Adern and Ruth Dyson. The per-requisite to organising people under these regimes is to take their guns off them. Check history. In every Socialist / Communist country that's the very first thing they do so no uprising can take place to derail their political system / agenda. WAKE UP NZ!! Read history. It's all happening now in NZ in slow motion. | Simon |
| | |
| --- | --- |
| There shouldn't have been any changes in the first place, but our government has been treating that terrorist's manifesto as an instruction manual so far, so I don't see anything changing. | Pavel |
| Definitely yes. This is a kneejerk reaction for political purposes without knowing or researching the facts of the disaster. It will make good law abiding citizens criminals if they donot hand in their guns that they have been operating lawfully for many years. | Keith |
| It makes no sense to pursue the current legislation change which will only alienate responsible and honest gun owners | Terry |
| What a no brainer! Jacinda and her supporters seem to be charging around parliament and NZ like a chook with its head cut off. | John |
| This just once again showed Jacinda's inexperience, knee jerk reaction without appropriate consultation and 'look at me, how clever I am' attitude. Only one illegal gun needs to be kept for the same tragedy to happen again. | Juliet |
| They should be rescinding it | Colin |
| | |
| The present firearms laws being rushed through have nothing to do with public safety as we are lead to believe by the present Government. It is a gun grabbing agenda being done through a back door called "An Order in Council" To my knowledge this Order has never been used in the past? Why now and what is it's ultimate purpose.? To take control of a country you must first disarm it. | John |
| Common Sense. | Neville |
| Next years elections can't come quick enough – and I'm not a gun owner – though when I was farming used one for pests. | Ted |
| Absolutely YES! | Joe |
| It is a disgraceful fiasco | Don |
| There is no other way. To do so would make the Royal commission a waste of money and why bother! | john |
| Another knee jerk reaction from Taxcinda | Allan |
| Labour are OUT of CONTROL…… | Carl |
| Yes, very definitely. What is going on here in N.Z. is plainly ridiculous. Jim | Jim |
| This Government is treating all legal law abiding firearms owners with contempt. We are a Democracy not a Dictatorship!! | Paul |
| Once again Madam acts with ought having full knowledge.Enough is enough !!!! | Tom |
| This is just Populist politics, pretending to do something. However as usual it affects the 80% of law abiding New Zealand Citizens and not the 20% of people who commit fire ares crimes. | frank |
| This tragedy had all to do with inadequate police vetting and nothing with native no people who own and use firearms. | Terry |
| Absolutely. How can effective laws be made if the cause of the problem is not known | Michelle |
| Deferment is the only sensible course | Jim |
| Most definitely. The new law changes are a poor knee-jerk reaction to a shooting by a newly arrived foreigner who was not properly vetted in the first place. The Police and Govt have egg on their faces over this. I am not a firearm owner. | Graeme |
| The COL is a disgrace, the new firearms laws are using the Christchurch attack as an excuse to demonise legal firearms owners and to ban guns. Pure idealogy on the part of Adern and associated enablers. | Roy |
| hunting,, target shooting is like any other sport, it is the irresponsible people that gives it a bad name.. | Arthur |
| simple don't vote labour if they take away your rights we take away there power to govern | Ian |
| Your intro to this column said it all ! Jacinda Adern changed the law which allowed the CH CH shooter to buy firearms he wouldn't previously have been allowed. She caused the problem so she should resign along with her Minister of Police. Before she does that she should apologise to all law abiding gun owners and the country for blaming them for something she did and return everything the police confiscated. | Rex |
| Yes! and whatever the result of the Royal Commission of Inquiry, New Zealanders should retain the right to own and bear arms for sporting activities, self defence and above all, defence against a tyrannical government should it ever arise. | Don |
| This impending law does nothing to prevent criminal Firearm crime. | Pierre |
| Again the government is putting ideology ahead of the rights of law abiding citizens, not only should the proposed changes be halted until the Royal Commission has competed, but I would suggest that the government make the change part of their reelection campaign and allow the NZ public to vote on it. | John |
| A radical LEFT terrorist arrives from Australia. Just one month after a visit to this country by radical LEFT Hilary Clinton, who's 'Party' endeavoured to disarm Americans. He is immediately granted a firearms license, & goes on a killing spree. Do you not smell a rat here.. One line in Muriel's article sums up the situation perfectly. That line being, & I quote; "POLITICALLY DRIVEN AGENDA".. | A.G.R. |
| The legislation the government enacted after the atrocity was done in haste without due consideration. Except for a handful of idiots gun owners are responsible people who know the effect of a bullet and do not use their firearms irresponsibly. The actions of one man who was given a gun licence by the police without proper investigation of him has unnecessarily penalised all responsible gun owners. In my opinion the compulsory gun buyback was a knee jerk response and unnecessary. Note I do not own a gun but I respect the right of responsible farmers and hunters to own them. | Ted |
| It should also be broader in its view and to look at what todays youth see on TV video games with life like gun assaults and realistic death and maiming of humans – these young are becoming desensitized to firearms and effects and the ethics involved | John |
| It's all political left wing socialism – control of the nation by a few. PC, corrupt politicians placating ignorant liberals!! | Bruce |
| Rushed law is usually bad law. Getting all relevant information and making a reasoned, logical law should be our objective. | Alan |
| Typical knee jerk reaction from our naive, immature and virtue signalling PM. We are being governed by a budding dictatorship! | Allan |
| It is a great opportunity for a PM who obviously hates firearms to use the dreadful situation that arose in CHCH to ban nearly all firearms. | richard |
| Firearms do not kill people…. people kill people. The Law is already an ass. A .22 rifle is lethal and an automatic .22 obviously even more deadly. They should concern themselves more about the firearm holder not the weapon a perfectly sane and responsible owner has. | Bruce |
| Premature law making runs the risk of 'ignorance in action'. | Chaz |
| You nailed it when you stated…'the Prime Minister took the opportunity to enhance her political capital on the world stage…' | robert |
| Most definitely ; it would be the right thing to do . | Roy |
| One penalizes the honest and responsible users | Jeff |
| Of course they should. The madcap way the legislation was put in place in the first place was always going to cause problems. And there are many of them. | Grahame |
| The gun law changes are a fiasco from the start. The "knee jerk" reaction of the PM is clear evidence of her guilt related to relaxing the laws earlier in the year. To use an order in Council is tantamount to dictatorship, and evidence of the adherence to a UN dictate. It is beyond belief that this foreign organisation is able to force its agenda and ideology on NZ. | Robin |
| The risk is too high that a normally rational individual may have a mental breakdown, which with easy access to semi automatic military firearms, will permit a massacre. Better to simply allow bolt action rifles to hunters etc, without high capacity magazines. There should also be limits on the amount of ammunition an individual is allowed to be possess, unless the owner is an approved commercial vermin culler. As a condition of the approval, rifles should not be allowed to be stored at home. | Colin |
| I think there changes have already gone to far, we have always been a hunting country, what you wrote in your script is good comments, registered gun owners are generally pretty responsible people, it was certainly the police who missed this brendon Tarrant and everybody has to suffer for it there is no common sense in this government | Rodger |
| | |
| --- | --- |
| They are targeting the wrong thing again and again. | Maurice |
| Absolutely. Our rights are/have been stripped from us all. | Reuben |
| What proficient business owner or scientist makes an informed decision BEFORE market research or controlled trials. NONE. Cindy is just a blatant socialist taking every opportunity to promote herself as the world's wellbeing wonderwoman. If there is a real God/Allah IT will ensure Winston's cute donation scam has caught him out this time and NZ First will yet again be the demise of its coalition bedfellows. | David |
| Stephen Franks is absolutely spot on when he says " There is a great need for careful reflective investigation independent of a Police force that has become nakedly engaged in political advocacy." The Prime Minister bears a heavy responsibility for the horrible events in Christchurch and should have resigned. | David |
| Sack Jacinda | Brian |
| the whole thing is a bloody disgrace, ive been law abiding all my life and now to be treated like this is a permanent kick in the guts, i hope labour loose the next election | Paul |
| The current hysterical fervor for attacking law abiding gun license holders is remarkable in it's extreme. I am astonished that there are not marches in the streets and an absolute riot against such invasive and jack boot style legislation which is totally against the rights of citizens in a supposedly free country. I am appalled and extremely angry. The collection of unelected rabble that has commandeered the government benches has the cheek of old nick and I cannot wait for them to be unceremoniously dumped by the electorate. The big question is, do any of our options have the balls to reverse the hideous legislation that is being foisted on an electorate that is unused to being bullied with such vehement indifference. It's a total outrage. | Dianna |
| It is the only good-sense way to go – not the hot-headed 2 day 'captain call'. Ignorance again. | Coral |
| There WAS no need to change NZ firearm laws. They were working just fine. All that money should have been put into more effective policing of the gangs. | Geoff |
| This woman is a menace. Is there any part of NZ society she hasn't antagonised? | Jenny |
| No body in there right mind would hand in there fire arms under this ridiculus law it was the police who never vetted the Ausie in the first place how could he get a gun without the good character report | Peter |
| jacinda has made a knee-jerk reaction purely for political gain. I understand she has been overheard to state her intention is to remove firearms from the hands of the public, and looking at the changes being rushed through, this is becoming increasingly obvious. Hamstringing the law abiding public is not going to control the potential forearms crime in New Zealand. Just look at the number of forearms related incidents in NZ since she pushed her changes through. | Maurice |
| The unseemly haste with which the present regulations were introduced is another sick example of political grandstanding from the woman who will go down in history as the worst prime minister heading the worst government that this country has suffered | Peter |
| yes yes YES. And they should also repeal or at least amend their changes already made. | Bruce |
| Wrong people being targeted. | Robyn |
| All changes to the firearms laws should have waited till after the Royal Commission.. without a doubt a agenda is at play here. | Brendan |
| A real knee jerk reaction from Jacinda and her outfit. Conceived in haste and not thought through properly. The criminals and the insane won't hand their guns in. | Norm |
| We have the most useless and extremely dangerous government this country has ever had | Mike |
| I have already had discussions with our local M P and as a licensed gun owner I am appalled that the law pasted makes me out to be a criminal and the underground go unpunished .The national party are just as guilty as the coalition .in supporting the bill. | Ken |
| This woman is doing everything she can to enhance her reputation with like minded zealots at the UN. Her master plan is to use us suckers in NZ as policy victims so she can ultimately succeed at the UN as their figurehead leader where her mentor Helen failed. | Mike |
| another knee jerk soon to be ineffective policy | Jimmy |
| The Bill is just another example of this governments incompetence led by a totally incapable Ardern ALL THESE POLLS ALWAYS GET ANSWERS OF COMMON SENSE BUT WILL THIS COMUNISTIC GOVERNMENT LISTEN -NO. THIS COUNTRY IS NOW OVERUN BY BLUDGERS AND REDNECKS SO WHAT CHANCE FOR THE SENSIBLE PEOPLE -ZERO | don |
| Of course they won't | Graeme |
| Jacinda's CoL will go down in NZ history as the most fatuous, knee-jerk-driven "administration" this country has ever known. | Jim |
| There seems to be very little "proceed with caution" with this Government unless it is directly related to their voter pool and then they treat them with extreme delicacy – as with vaping. | Ross |
| Well, of course all firearm law changes should be postponed until the Royal Commission of Inquiry findings are released. The commission and its work are otherwise a derisory waste of time: Not even a whitewash. However our beloved prime minister, the girl with the fangs, is driven by thinly disguised communist/UN policy and is frantically pushing this whole undemocratic pogrom through before anything can stop her. | Rob |
| Another overreaction | Gareth |
| most certainly …. | sue |
| jacinda SHOULD but she WONT as she,s GRAND STANDING OVERSEAS to make herself look good at law abiding N.Zealanders EXPENSE | Cindy |
| To not do so, shows that the CHCH event is nothing but the excuse to attack a section of NZ citizens for having a different interest. Anyone that votes for these changes should be ashamed. | Brian |
| The root cause of the mosque attacks originates with the system in which Tarran obtained his firearms licence. The rest is political grandstanding by Adern for her next job in the UN. Also when is mainstream media going to call the Police out for being so close to the lawmakers? Police state anyone? | Julian |
| this urgency is unjust, too PC, leftist and ideologically wrong | Graeme |
| That, and get rid of Labour clowns | Collin |
| Also, the commission's terms of reference should be checked so they can look at how the police handled him getting a licence and the police's handling of the incident | Gareth |
| YES, YES, YES, YES, YES, YES, YES, YES, YES, YES, YES, YES, YES, YES, YES, YES, YES, YES, YES, YES, YES, YES, YES, YES, YES, YES, – Get the message? | Carl |
| Until the police can manage to overcome their fear of the gangs, and tackle them in a forceful way, the gun problem in NZ will always be with us. Criminals are not known for their willingness to obey laws, whether well thought-out or not. However, the new gun law has had one favourable effect – actually the one it was designed for – Jacinderella's international 'reputation' was immeasurably raised, and will eventually lead to her beatification, or at the least a Nobel Peace Prize | TOBY |
| This government has too often shown ill considered knee jerk reactions to problems real or imagined. Time to take a deep breath and show some common sense. | Lee |
| Of course they should, it's ridiculous | Graeme |
| | |
| --- | --- |
| The introduction of ANY change to Firearm legislation, prior to the findings of the Royal Commission of Inquiry, should be seen as nothing more than political grandstanding by a cynical allegiance of the socialist agenda driven PM, the Police union, and adherence to the UN goals which include civilian disarmament, ably abetted by the Deputy PM who is also the Minister for Disarmament and Arms Control! Ardern and her cohorts should be treated with complete disdain for their unseemly haste in pushing legislation after the TWO DAYS allowed for "public submissions" to what can now be shown to be seriously flawed legislation. Unfortunately, subsequent pronouncements and actions by NZ Police hierarchy, including Minister Nash, has destroyed any goodwill that might have existed with the, now, alienated NZ firearm owning fraternity, many of whom now see NZ as being on a very slippery slope to becoming a Police State. | Alan |
| Pardon the language but . . . are these changes being put in place by people fully in charge of their damned reasoning? They don't get my support ! | Joe |
| As a licensed firearm owner since 1960, the government (National included) jumped the gun with the changes to the firearms laws. This guy that caused this change, was a loner?? and now law abiding citizens are penalized, another knee jerk reaction!! Are the gangs going to abide by the new regulations, I think not. | Peter |
| There is/has been a trust relationship between firearms licence holders and the state (the people of NZ). This encourages a degree of self regulation by licence holders who respect and value their privilege. There will always be someone who will insult and break this privilege but we cannot become so fearful to stop trusting people – or we will all become paranoid. Please observe due process | Martin |
| Any law change made before the real cause are known are an affront to democracy. Furthermore, the scope of the investigation needs to be widened to capture the systemic failures that allowed Tarrant to become licensed, rather than its apparent focus on On agencies such as the SIS. Any outcome from such an investigation is more likely to drive us further into a police state type situation with state sanctioned surveillance of civilians. | Blair |
| This whole scam has little to do with the Ch Ch shooting.This is something this socialist Govt was waiting to happen to suit the agenda of the corrupt United Nations which is to disarm the civilian population of the Western world by 2030 & comrade socialist Cindy is doing her best to appease the UN because really that is who she works for ( defiantly not us Kiwi's ) she wants the top job at UN but she's not smart enough for that .. | Allen |
| No more political haste! | Simon |
| The law changes are a farce, yet extremely serious, not just for gun owners but for democracy in this country. | Peter |
| Otherwise we are making ill considered laws that alienate & go nowhere to solving the issue as we have little to no idea what the issues are. I feel the new laws are a sad indictment on all new zealanders & indicate an unbelievable bias & hatred within our elected leaders. Is that how we operate now from a position of vile ideological hatred of anything but our own view of the world. It is called tyranny & we should all fight it with everything we have. | Tracy |
| Absolutely. The nanny state must be stopped | David |
| I have held a firearms licence for 40 years, I have mentored my sons to be responsible shooters and we all feel vilified by this clumsy over-reaction. | Aaron |
| Hi Muriel, an excellent expo-say on this highly undemocratic attack on decent law abiding, licensed Firearm owners generally. The P.M. obviously has an agenda driven by the U.N. and certain anti-firearm groups, who are hell bent on blaming violence against Women and General violence, on firearms. Firearms rate extremely low in the weapons of choice for violent behaviour. | Colin |
| The proposed changes to the firearms law are ill-conceived and another knee-jerk reaction to promote this government's political agenda. They are further penalising ordinary, law-abiding Kiwi folk, especially in the rural sector, by these draconian measures which will not stop unlicensed people having access to guns. The legislation which was hastily pushed through Parliament earlier this year, displayed a total disregard of proper legislative procedures. Ardern and co have made ordinary law-abiding citizen a scapegoat for the mosque massacres. They should not rush these current proposals through until the Commission has completed its work and releases its findings. | Laurence |
| We're rapidly becoming a police state. All because a wannabe vacant headed celeb is virtue-signalling her goodness to the world. | Alan |
| This is an over reaction to an event that was not bought about by a New Zealander. It's an opportunistic exercise based on the PM ideology. | Maurice |
| If a Government says you don't need guns – you need guns! | Chris |
| Innocent and law abiding firearm owners are penalized for an Ozzie in NZ getting a gun by deceit | Kevin |
| The whole situation has been crazy Jacinda has jumped in boots and all with out using her brain that is if she has got one in this situation we do not need any law changes | Russell |
| Just another knee jerk blunder from inexperienced MPs | David |
| Where is this governments brain ? It is penalising all responsible nz,s because of the actions of one lowlife arsehole and yet it allows lowlife protestors to illegally occupy land they DONT own, for months on end and don't have the balls to remove them. | Des |
| Absolutely ! | Alan |
| When I bought my first firearm I had to obtain a permit to procure and the once I got that and the fire arm I had to register the firearm by taking it to the police station | Arthur |
| Typical knee jerk reaction by incompetent politicians. | Chris |
| Taking away Firearms from legal Owners Does NOT change anything. The People that do use them illegally will still so. | Geoff |
| The " commission ' is merely a formality …. Bias and loaded by the UN Small Arms Treaty against you . Controlling and manipulating a unarmed community is far easier than an armed one …… Failure of the police in license vetting and the Arms Act in general has contributed to the LFO being punished . But i think it was designed that way . Tarrant was assisted in his crime by police, just as the Port Arthur shooter used a firearm reported handed in 2 years before the incident . Don't be a sheep and think you can trust police and politicians. One feeds the other . | Chris |
| | |
| --- | --- |
| Absolutely – those firearm laws should be thrown out. They are misguided. They show that a Labour Government can never be trusted – and nor it seems can New Zealand First. | Chris |
| Those laws are a shocking attack on law abiding firearm owners. They should be scrapped. | David |
| It was clearly a failure by the Police that was at the heart of the Christchurch tragedy, yet gun owners are being blamed. It represents a failure of democracy. | Kelvin |
| National should be promising to repeal these laws if the Royal Commission shows the Police vetting system was at fault. I wonder if they have the guts to do that?? | Megan |
| These laws are dictatorial. Labour is dictatorial. | Bryan |