May 8, 2023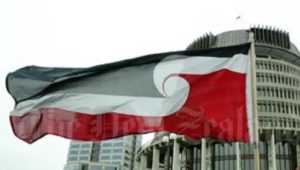 The shock defection of the Labour Cabinet Minister Meka Whaitiri, the MP for Ikaroa-Rāwhiti, to the Maori Party caught the Prime Minister and her former colleagues by surprise. They were blind-sided, admitting they had no idea she was thinking of leaving the Party.
Her decision to ditch Labour, without the courtesy of even notifying the Prime Minister, has been widely condemned as disrespectful.
Her time with Labour was not without controversy. In 2018 Prime Minister Ardern sacked her as a Minister following allegations of bullying, but she worked her way back to regain a Ministerial position outside of Cabinet.
However, the newly elected Prime Minister Chris Hipkins overlooked her for promotion into Cabinet during his first Cabinet reshuffle and did so again following Stuart Nash's resignation – in spite of giving her the Cyclone Recovery portfolio. Perhaps the elevation of a lower-ranked Maori Caucus colleague, Willow-Jean Prime, into Cabinet ahead of her led her to believe her future with Labour was in decline.
Meka Whaitiri first won the Ikaroa-Rawhiti electorate, which stretches from Gisborne on the East Coast down to Upper Hutt, in a by-election in 2013 following the death of Labour Cabinet Minister Parekura Horomia. And while she's now putting her own interests ahead of the 13,642 voters who elected her to office, she's nevertheless hoping they will remain loyal to her, and not Labour, on election day.
At Wednesday's press conference Meka Whaitiri announced she had informed the Speaker she had resigned from Labour: "This morning, I have officially notified the Speaker that I have resigned from the New Zealand Labour Party and have joined Te Pati Maori effective immediately. And as the Ikaroa-Rawhiti sitting MP, I intend to be seated with Te Pati Maori when we return to Parliament."
By writing to the Speaker and saying she had resigned from Labour, Meka Whaitiri should have triggered the Electoral (Integrity) Amendment Act. This 'waka jumping' legislation had been introduced in 2018 to prevent MPs from upsetting the proportionality of Parliament by defecting from the parties they were elected to represent and staying on as independents.
However, to date she hasn't been expelled from Parliament and nor has her electorate been declared vacant. Instead, Speaker Adrian Rurawhe claims the message he received from Meka Whaitiri didn't activate the party-hopping law and so he's ruled that under Standing Order 35.5 – which states "Any member who is not a member of a recognised party is treated as an Independent member for parliamentary purposes" – she can stay on in Parliament as an independent.
Not everyone agrees. Otago University Law Professor Andrew Geddis has questioned the decision, saying the intention of the defecting MP was 'unequivocal'. He believes the matter is of such constitutional significance that the correspondence between the MP and the Speaker should be released to reassure the public that there's been no skulduggery: "It's a constitutional question, and I'm not sure it's enough for the Speaker to say, 'Trust me, I'm right'."
So, at the present time, for Parliamentary purposes, Meka Whaitiri appears to be an independent MP representing the Ikaroa-Rawhiti electorate, sitting alongside the Maori Party and voting with the Maori Party, but as far as electoral law is concerned, she remains a member of Labour.
It's these sorts of shenanigans that bring Parliament into disrepute – as well as making the Labour Party, the Maori Party, and the Speaker look ridiculous.
Labour appears so desperate to avoid upsetting a party they may need to rely on to form the next government, that they have decided not to expel their rogue MP from Parliament. But in doing so they look to be turning a blind eye to the Maori Party's aggressive strategy of targeting three or four of their Maori seats as the next step towards winning all seven.
If the Maori Party succeeds, they are likely to create an overhang of seats in Parliament, making it much harder for opposition parties to form a government.
Furthermore, their Kingmaker role will enable the Maori Party to introduce the most radically divisive policies ever seen in our Parliament, despite having little public support.
Should that be the election outcome, New Zealand's slide towards apartheid and social chaos will accelerate faster than ever.
Those who are not concerned about the Maori Party becoming Kingmaker, should be. This week's NZCPR Guest Commentator Frank Newman, a former local body councillor, reminds us how unstable tribal rule becomes once the different factions within Maoridom start competing for the spoils of governance:
"Chief of War is an action drama set in 18th-century Hawaii. The storyline is about four warring tribes uniting against a much more powerful colonial invader. It has been billed as 'the biggest Indigenous series ever made'. There is no question it is a big deal financially, with a production budget of US$340 million for the nine episodes.
"The lead actor is Hollywood superstar Jason Momoa, best known for his roles as the titular character in Aquaman and Khal Drogo in Game of Thrones. Big name kiwi actors include Temuera Morrison and Cliff Curtis. The movie is of relevance to New Zealand because parts are to be filmed on location here. Filming started last October in the Bay of Islands which welcomed the cast and entourage with great celebration and cultural fanfare at a powhiri. Filming is also scheduled to take place in Auckland and was to take place at Kauri Mountain, which is on the east coast near Whangarei, where the scenery is spectacular."
Frank explains that consents were obtained, sets constructed, some 300 'extras' from the Maori and Pasifika communities were hired, and filming started – until, it all came to an abrupt halt, with sets dismantled, extras let go, and the film crew disappearing because of the warring tribes of Northland.
But he also highlights a much wider concern: "There is also now clearly emerging inter-generational conflict within Maori between more moderate iwi elders intent on working within the system and a younger generation of activists intent on destroying the system. Perhaps what we are seeing is the new generation that is the product of radicalised education who will not be satisfied with anything less than sovereignty over all Aotearoa and all its inhabitants. The Maori Party is the flag bearer of that cause."
The former US President Barak Obama warned about the dangers posed by tribal politics in 2006: "Ethnic-based tribal politics has to stop. It is rooted in the bankrupt idea that the goal of politics or business is to funnel as much of the pie as possible to one's family, tribe, or circle with little regard for the public good. It stifles innovation and fractures the fabric of the society. Instead of opening businesses and engaging in commerce, people come to rely on patronage and payback as a means of advancing. Instead of unifying the country to move forward on solving problems, it divides neighbour from neighbour."
This focus on radical self-interest rather than the public good was on clear display at Meka Whaitiri's press conference last Wednesday, when the Maori Party co-leader Rawiri Waititi stated: "What Meka has done is liberated Ikaroa-Rāwhiti from being a seat that's been locked to Labour since the 1940s. This is an opportunity to bring this seat back to te iwi Maori, to tangata whenua, to be the true voice of our people and not to be hamstrung by pakeha parties and pakeha agendas."
If Labour forms a government with the Greens and the Maori Party after the election, our future will be in the hands of a party advocating Maori supremacy that is committed to ensuring Maori are not 'hamstrung' by pakeha.
Under such a regime, the country would indeed be hamstrung – but by the 'tyranny of the minority'.
Since Maori supremacy now appears to be the goal of Meka Whaitiri, the question that needs to be asked is whether this was also the objective of her former Labour Party colleagues – including Cabinet Ministers Nanaia Mahuta, Willie Jackson, Kelvin Davis, Kiri Allan, Adrian Rurawhe, Peeni Henare, Rino Tirikatene, Willow-Jean Prime and the other MPs making up the 15-strong Maori Caucus – when they were forcing He Puapua onto the country?
Since Prime Minister Hipkins hasn't ruled out any He Puapua policies, is Maori rule his objective as well? It certainly seems so.
And while the PM might think that giving the appearance of pulling on the handbrake over co-governance ahead of the election is enough to mollify voters, isn't it the truth that even more radical separatist measures are waiting in the wings if Labour forms a government with Greens and the Maori Party?
Given the current strength of those three parties in the polls, there is now a grave risk that if they win the election, the iwi leaders of multi-million-dollar private business development corporations will become an elite ruling class, undermining democracy and relegating all other New Zealanders to second class status.
In that situation, will the majority voice even matter – or will we effectively be treated like overstayers in our own country?
The groundwork for tribal rule that has already been put in place is far more pervasive than most people realise. The tentacles of separatism that now reach across all spheres of the State Sector, have also invaded private enterprise. After another three years of consolidation under a Labour-led Government, if the radical new initiatives being planned right now by the Maori Party – such as transferring freshwater ownership to Maori and bringing in a new constitution based on the Treaty of Waitangi – are embedded in our legislative framework, the iwi takeover will be complete and totalitarian tribal rule will be virtually impossible to reverse.
What's almost unfathomable about the plight now facing New Zealand is that we were warned about the danger in 1986, when the Royal Commission on the Electoral System predicted democracy would be fatally undermined if MMP was adopted without the Maori seats being abolished. They expected that under MMP, Maori would be adequately represented through general and list seats, making any special race-based provisions unnecessary. And they cautioned that if the Maori seats were retained, the democratic representation of the country would be seriously distorted, creating widespread race-based discrimination.
That's exactly what has now happened. Following the 2020 election, as a result of winning six Maori seats, Maori MPs were grossly over-represented in the new Labour Government, making up 23 percent of the 65-strong Parliamentary team, and 25 percent of Cabinet. That gave a radical Maori voice a disproportionate influence.
If those Maori seats were abolished, Labour would have ended up with at least 9 Maori MPs or 14 percent, which is representative of the 13 percent of voters who identify as Maori.
Furthermore, the ultra-radical Maori Party, that is supported by only a fraction of New Zealanders, would not have made it into Parliament.
Facing an election where a Maori Party Kingmaker could well deliver apartheid rule, surely it's time to protect our democracy and future as a free and equal society – while we still can.
Firstly, we should follow the recommendation of the Royal Commission and abolish the Maori seats.
And secondly, given the disastrous range of separatist measures that have now been imposed on our country – including Three Waters and a health system that prioritises Maori over others in greater need – we should emulate what Sweden, Holland, Belgium, France, Austria, Germany, and other countries have done and remove all references to "race" from our Statute books.
Turning New Zealand back into a society where are all Kiwis are equal under the law, is the only way to build a strong and united future. Otherwise, we risk descending into the toxic race-based abyss currently being planned by the Maori Party and their allies.
Please note: To register for our free weekly newsletter please click HERE.
THIS WEEK'S POLL ASKS:
*Is it time New Zealand enacted the recommendation of the Royal Commission on the Electoral System and abolished the Maori seats?

*Poll comments are posted below.
*All NZCPR poll results can be seen in the Archive.

THIS WEEK'S POLL COMMENTS
| | |
| --- | --- |
| The Race Card is not the path to success. M. Whaitiri makes it sound like she is entitled to lord it all over the rest of us. It is embarassing being a New Zealander with all this Maori mumbo- jumbo we are being subjected to daily. This backwardness into tribalistic Maori seats never worked fairly and should now end. Better still, all references to race need to be removed from our Statute books. | Monica |
| yes | John |
| If they do not abolish Maori seats, we all may as well bugger off to Australia now and leave them to it. The end result is obvious the country will revert to what it was when Maori stole the country 100 years ago. Australia can see it why are we unable to see it. That is why they have opened the gate to us to gain skilled people that do not cause strife amongst others. Time to give them what they want and see how they like sleeping under a hedge on a cold night. | jeff |
| Yes because it promotes racism. | Tony |
| Most definitely. | Grahame |
| All New Zealanders are franchised and race based seats are an anethama in 2023 | tony |
| bolger should be tried for treason by not acting on the RC recommendations.But Winston didn't help matters by saying he would but didn't and luxton wont as he's shit scared of upsetting the brown mob and the greens are controled by them and a useless australian so our only hope is ACT, while we are hoping to get rid of the Mseats lets get rid of this bloody treaty crap now and for good of this country surviving and not end up having a civil war (maori wars mark 2) | Richard |
| Yes of course but it probably wont happen. We are on the downward slope to doom. I scratch my head at the utter chaos that now surrounds us. This started with one deranged woman and is now like rampant cancer. The only fact that I'm happy about these days is that I happen to be old ! | John |
| Hell yes!!! | Mike |
| absolutely, time is critical. we cannot afford to await the outcome of the forthcoming election. if the LGM tripartite of woke leftists achieves a majority and assumes the government of this country democracy will be resigned to the history books | Terrence |
| Recognising any group by race is divisive and undemocratic | Peter |
| We need to change to either a Swiss type electoral system or do away with Party based politics & have mostly Local Governance bring 67 Mayors together regularly to manage National Infrastructure. These people would be elected by their Qualifications being acceptable & suitable to run each Council Region. Totally do away with Race Based & Party politics with each candidate standing & campaigning on their own merits instead of all this race based agenda BS. Let's have a Citizens Initiated Binding Referendum (like the Swiss) & decide if we Kiwis want any of this maorification He Pua Pua nonsense, I very much doubt it….otherwise, get ready for some very severe uprising if all this race based agenda goes any further. | Bruza |
| We are on dangerous slippery ground. Abolish Maori seats. | Dianne |
| Should have been done years ago. Get rid of MMP also | Jude |
| immediately | John |
| Should we also look at why Maori Trusts and their contractors are tax exempt? | Jim |
| Why should less than 25% of our population be given control of this country, especially when the various tribes can't even get along with each other. I totally agree with Dr Newman. | Don |
| Apartheid rules otherwise | Peter |
| They are racist seats. | Astrid |
| This vote is informal and unofficial, but still indicative of peoples' thoughts. Your vote in October is formal, official and binding (unless someone decided to follow Trump's lead, which is becoming more likely now the floodgates have been opened.) It also may well be your final chance to defeat the apartheid regime that is being worked into NZ,s governance by stealth. Please vote wisely. | TOBY |
| Absolutely!!! | Dennis |
| Absolutely. | Ann |
| Absolutely | Christine |
| It is imperative before NZ as we know it disappears forever | Gay |
| Should have happened years ago. | John |
| | |
| --- | --- |
| Abolish all Maori seats – yes | Ian |
| The only way I think of resolving what is happening in nz today. | Cecily |
| I understood the Maori seats were never intended to be a permanent feature of the electoral system. They should have been abolished many years ago. | Sonya |
| Sure it is– but these activist gangsters have only one thing in mind : running everything into ruin and rebuild their pseudo anarchist realm. They will go at each others throat as they go along regardless of the damage they will cause to society and economy. We will see a massive atomisation of society into ethnic groups . Pacific islanders, Europeans, Maoris, Middle Eastern, Chinese and so on bent onto looking after themselves and forming alliances with others where it is useful for mutual protection of interests.This will come to pass if ordinary NZlanders do not wake up and are doubly careful what they wish for. | Michael |
| It concerns me very much. Many loyal considerate NZers who care very much for their country will flee the country in despair should the Maori party take over. | Robina |
| Democracy is a treasured word and fast disappearing from our country. | Glenda |
| Of course it is time. It's almost too late as we watch the democratic process slowly being eroded away by a race based minority. | Di |
| One roll, one vote and one country. | Rob |
| why has this taken so long???? | cath |
| Long overdue | Alan |
| They should have been abolished long ago | Mary |
| We should all be just New Zealanders | Julie |
| Yes but it is well past "Time" The ONLY good thing about the Maori seats having been retained so far, is that it has EXPOSED the intent of Maori to demand preferment, excessive privilege and racial preference to the nth degree | bob |
| It was time to abolish the Maori seats in 1986 when the Royal Commission made the recommendation, but now it's too late. Way too late. The RC's recommendation was ignored because there is a global agenda at play here to destroy the great societies we have built, and had the pleasure to live in, for centuries, and replace them with 15 minute cities i.e open air prisons. The unthinking, useful idiots of Globalist power, now unleashed, will mindlessly play their role in ushering in the one world government the elite so much desire, by supressing freedom of speech, eliminating Human Rights, creating division, and weaponizing the young and impressionable. Think Mao's Cultural Revolution. The New Zealand variant of this process, is just that: "a variant", and to stand against it is to stand against globalist power. Maori are just temporary, and tragic, tools of repression being used to usher in the neo-feudal state, where all but an untouchable elite will become nothing but slaves, and that includes the very Maori who are helping to usher in this irreversable totalitarian era, allowing themselves to be blinded by hatred and personal gain. "You will own nothing and be happy" is not an idle threat, and there will be NO exceptions. Get Maori to understand this and, together, we have a chance of stopping it. | Jasmine |
| Democracy Democracy. | Norm |
| Absolutely | Valerie and John |
| In a democratic system it is unnecessary to have separate seats based on race, genders or any other matter.. Maori should be abolished. ASAP | Allan |
| We cannot let our country become ruled by race based politics | Erica |
| Absolutely yes, so called maori seats should have been ditched decades ago and while they're at it ditch all the ridiculous pidgeon english maori names for govt depot's etc and all race based phraseology in legislation. Just root the whole lot out and ditch it all including the ridiculous and divisive treaty of waitangi | Flip |
| Watch for a mass exodus of intelligent people before and after the coming election. | Chris |
| Abolish the separate maori seats as originally recommended and render all New Zealand legislation colour-blind – one nation, one people, one law for all, universal suffrage. This was the recommendation of the 1986 Royal Commission headed by Hon Justice Sir John Wallace in 1986. Along with MMP (both parts of the Royal Commission's recommendations) it should have been adopted, but the Prime Minister of the day, Jim Bolger, failed to do so. The separate maori seats have lead to a disproportionate number of radical maoris in governance roles. While a large number of folk demonstrated against apartheid in South Africa, this country is now on its way to a similar regime. Where are those protestors now? The silence is remarkable. It will be a challenge putting the maori genie back in a bottle but a referendum would certainly see those seats gone. | Gavin |
| Democracy in danger of being lost forever lets hope NZers wake up before it is too late. | Karen |
| but it will never happen, all partys are too scared they will be called racists | Ian |
| Imagine having seats only for another race that excludes Maori gee wouldn't we here how racist that is. Ironic how the people calling everyone else racist are the racists | Wayne |
| Too soon is not soon enough. It's really frightening | Ann |
| One people one Nation please | Colleen |
| This is needed URGENTLY. Otherwise we will be Zimbabwe No 2!!! | Ray |
| Absolutely!! | jeanette |
| Who needs them ??? | SHERYL |
| I hope it's not too late. Our country is doomed if Maori seats are not abolished. | Lois |
| Absolutely! We are supposed to be all equal. There is no room for sepatism. We MUST all be treated equally! | Colin |
| Don't know why it wasn't done 30 years ago | Alister |
| Absolutely, no race based laws! | Murray |
| YES> We must get rid of them now before all democracy is taken away. | Bruce |
| It's the only rational thing to do! | Sylvienne |
| Most definitely | STAN |
| No more Maori seats. | Peter |
| Probably too late. I thought that Mr Peters was an advocate, but nothing happened while he was the Kingmaker! | John |
| Simple decision really. | Chris |
| One vote per person | Jill |
| Yes of course it is more than time we abolished the Maori seats. But how can that be carried out before the next election? If the Maori Party hold the balance of power at the election than New Zealand is is real trouble. | Paloma |
| What a mess these maori seats have created. Should not be allowed . | Melva |
| Absolutely and long overdue. | Mark |
| Was supposed to have done years ago. | Trevor |
| just look at the number of part Maori people that were democraticly elected as local mayors at last municipal elections | Nev |
| asap along with expunging everything in New Zealand's legislation that relates to the Maori race. They are long gone leaving some kiwis with Maori ancestry along with their other ancestry. | Judy |
| 100% YES. | iAN |
| Before time | Bevin |
| Just another example of lying Politicians promising something and never following through!!! | John |
| The sooner the better. | Pierre |
| They are no longer applicable. | Caren |
| Absolutely, long overdue. | Rosemary |
| YES Oh good God Yes | Kevin |
| Should have been gone years ago. Now they are purchasing our schools. 48 up for grabs in wgton region. What will they introduce into our schools? Already teaching lies and moderated history in their favour. Our non maori kids are made to feel guilty of their past greviences. Abhorrent. | Allan |
| long overdue! | Rita |
| Stop this contrived Racism. We are ONE People not two. If you want Racism in NEW ZEALAND then sod off and find another Planet. | Geoff |
| long overdue, anything race based is an anathema | Giles |
| Yes, yes, yes yes !!! | David |
| There is no logical argument for having ethnically based seats in our parliament. Of course they should be abolished. I doubt whether this will happen | Peter |
| IWI = I WANT IT | chris |
| Yes, yes, yes. But do the current batch of politicians have the balls to do this, unfortunately I think the answer is no, so the situation is going to get worse before it gets better. | David |
| Absolutely the Maori polys are starting to hold us ransom to their demands | Ian |
| Absolutely! | Paul |
| Because the Maori seats give the Maori a far greater representation than their proportion of the population. | Dorothy |
| This is our last chance to retain a liberal democracy. | Natalie |
| `They just aren't necessary, as far as I can see it we are all human and all equal. | Kate |
| Please God someone come up with a plan to stop these radical Maori nonentities getting away with this appalling nonsense!! | Ron |
| Before it is to late | Allan |
| Definitely! they are no longer required, as the present balance clearly shows. | Leon |
| Policy based on race creates division and not a democratic society | Paul |
| Time indeed, actually they should have gone way back in 1879 when all men in NZ. got the vote which negated the need for their creation in 1867. Interestingly back then only men with property could vote and as Maori land was held under a tribal arrangement no Maori man could vote. Hence the creation of the special Maori seats. That time has long ago gone and so too should these seats. Bear in mind all a Maori MP wants to do is advance only Maori, whereas any other MP must care for all nationalities in his electorate. Note this latter is pure democracy which is what we are supposed to be!!! | Eric |
| Should have been done at the end of 19th century when NZ got universal suffrage | Bruce |
| And about bloody time – do it. | Colin |
| Absolutely this is something we MUST do and without delay. | Pamela |
| Is it too late for this to be done? It is surely what is needed! | Valerie |
| Sadly it's probably away too late to do this now but here's hoping. | Ernie |
| We get more maori elected. than there are maori seats, so we no longer need them | Colin |
| 100 years overdue | Ian |
| Urgently | Julz |
| Well past time. There should be no racial division between voters. | Fred |
| Maori seats should have been abolished long ago. The alternative is terrifying. | Mary |
| way after time… | Bill |
| 100 % | Faye |
| Should have been done a very long time ago! | Murray |
| Should have been done decades ago | Lenice |
| Should have happened years go | Bev |
| John Key should have kept his election promise to remove the Maori seats, instead of bringing them into government | Hugh |
| We are worryingly close to becoming another South Africa. Separation by supposed race is totally wrong! | Peter |
| Muriel Newman puts the case with great clarity and truth. Thank you! | Phil |
| Of course | Steve |
| Maori are just NZers like the rest of us , and should be treated the same | Bob |
| I am a Maori Voter. | Denis |
| Bolger and successive PM's cowardly failure to remove the maori seats is now coming home to roost. Frankly I seriously doubt any political party standing for Oct/23 have the capacity to remove them. Clearly they are not afraid of the majority who likely are now finding the stink of apartheid/indoctrination in schools, broadcasting and health becoming more toxic by the day. | Sam |
| Absolutely abolish! This is so wrong. So divisive. We are all one people no matter what ethnicity. They must be abolished. This insanity must be stopped to save our democracy | Joyce |
| When MMP came in it, those seats should have gone | Wayne |
| This is a long held view of mine. | Colin |
| More than time because it is to late. The no good Maori party has created a powerbase for themselves and will be difficult to get rid of | johan |
| Maori are already well represented in Parliament, rendering the need for additional Maori seats unnecessary. | Dougal |
| From history I understand that the Maori seats were introduced as voting rights were dependant on property ownership and as most Maori land was and still is under communal ownership therefore Maori men would not qualify. It was then carried on with as it benefited both the Nats and Labour. Four guaranteed seats for Labour and the removal of possible anti votes in places like Whangarei and Rotorua where the Nats were unlikely to win without the removal of the pro labour Maori vote. The seats should have been removed when universal suffrage came about and must be now. New Zealand MUST become a totally colour blind society | Robin |
| He iwi Tahi tatou we are one people | Malcolm |
| Absolutely, and Whaitiri and Kerekere should be expelled. No more special treatment. | Neville |
| How long will it be before most people can see skin colour or someone choosing (no matter their skin colour OR their 'chosen' blood colour) – everyone bleeds the same colour of blood! Even mixed blood lines bleed the same coloured blood. And the same coloured blood goes through every ones brain ! There are NO so called full blooded Maori people remaining – one who hasn't intermarried or integrated with other so called blood lines ! Sadly I see weak politicians play the 'special' Maori tribe (or race) game which is probably the only time such supporting political activists get a pat on the back and a bonus! | Stuart |
| Yes sadly to appease the maori mafia ,previous governing parties have been totally spineless and bowed down to white socialists and brown bottom feeders who want our loved New Zealand destroyed by a bunch of greedy self serving half castes . Surly even the parasitic media cant hope to gain anything by seeing the country in serious trouble ? Sadly there is becoming a very dangerous situation where even the sleeping voters must see the inevitable outcome, civil war . | Ray |
| Hell yes, otherwise we are doomed. Maori wont stop until they have total control of everything. | Fraser |
| Immediately!! | Lyn |
| They are the most expensive group of people in NZ having the highest numbers on benefits, the highest number in prisons, the highest number in gangs causing policing problems and as a percentage they pay the fewest taxes and land rates while allowing the bulk of their land to revert to useless gorse and other weeds. | garry |
| the bleeding heart white socialist intelligensia are the useful idiots of the elitist Maori who are on a war footing. They have never accepted the Treaty. They are thugs & thieves and will use every gain given to them to steal even more from the taxpayer. | Bruce |
| It is long overdue and unless these Maori seats are abolished this country as we have known it will disappear. Thank goodness we have no grandchildren in what is now a second rate country | Tom |
| Frightening how far this is going. | Ann |
| This is long overdue……… Maori are now so well integrated into all aspects of the New Zealand's society they don't need special voting privileges to have a voice. This separatist electorate anomaly needs to end. | Bill |
| One person one vote is the only way forward. | Tony |
| 100% ASAP | Colin |
| It's time we were all kiwis. One man/woman one vote. End of story. | Wayne |
| It's that, as recommended by the Commission, or APARTHEID NZ!!!! | John |
| Should have been done years ago when one realizes they they were only ever a temporary measure in the first place!! | Helen |
| Thanks for bringing this up again. Something has to be done and soon. | stephanie |
| Totally. 30 years late | Peter |
| Because we need as a country to be ONE | Alison |
| Absolutely – we need to rid this country of racism. In a recent trip to Australia we we heard aboriginal activist senator Lidia Thorpe say it is impossible to be racist towards 'white people' even though her father is 100% white. We need to stamp this out now | Ihaia |
| Should have done it at the beginning. | Graeme |
| definitely… | eric |
| all well and good to vote here but how do we put it to practice before elections | Robin |
| The prospect of minority tribal rule is absolutely awful and difficult to accept. Delete all reference to race from our legislation/ | Shaun |
| An absolute must and immediately, no more procrastination. Step up National and Act…….now. | Neville |
| This was supposed to be done nearly 40 years ago. Why was it not carried out? I can recall the fuss there was at the time. Was the government frightened to upset the Maoris? It is much more of a threat now and much more scary to see democracy vanishing into thin air. Does it require a referendum? Is the National Party and Act willing to make it an election issue? That would really make the apathetic public sit up and take notice. Can someone draw this matter to the attention of National and Act? | CHRIS |
| Neither Labour/Maori Caucus nor National/ACT under Luxon inspire confidence; but the former are more threatening to democracy. | Hugh |
| Yes,yes,yes and yes. | Allan |
| Hell yes. Theirs must be no place in a democracy for race based seats and special privileges for one minority race. Get rid of Maori seats, Maori roll, fictitious customary rights, Waitangi Tribuanal, and Race relations commission – all of which are corrupt racist organization suckered into the utterly corrupt Maori elites modern reinterpretation of the Treaty. There is no way an empire building country that was building its empire by taking over other countries would ever agree to any sort of partnership! The best thing for the Treaty now is turn it to ash and enact a simple constitution that makes it law that every New Zealand citizen is equal before the law, is entitled to one vote of equal weight, and nobody is entitled to any special privilege or treatment. | Steve |
| Anything less with the current situation will eventually lead to a repeat of the "white flight" of the 70's and 80's, or worse… | Roy |
| Maori seats have long outlived their original intention of letting Maori have a say in Government. Maori are more than capable of contesting any electorate in the Country and getting representation on their merits. | Doug |
| It a travesty NZ's parliamentary representation is allocated by race. Shame on all those responsible. All those who continue to support such a divisive system deserve our collective derision.. | Richard |
| They should have been gone long ago. They are nothing short of racist and skew Parliament. Because of both MMP and the Maori seats we do not have a democracy. Wake up people – what is wrong with you? | Helen |
| The sooner the better.But who has the gonads to do it.Who ever does it will get my vote. | Ross |
| It is time to abolish the Maori seats as recommended What procedure needed to speed the process | leo |
| should have happened years ago | Colin |
| Essential for democracy. | Gordon |
| MOST definitely | barrie |
| Should have happened 50 years ago !11 | Henry |
| One person one vote is the line in the sand | John |
| This country is in a constitutional crisis. The Maori advocating this takeover of government and New Zealand are traitors. When Willy Jackson was interviewed by Jack Tame this last Sunday Willie Jackson stated the Maori cabinet. That in itself is an indicator of the Maori perspective Re NZ demise into tribal rule. It is the Labour cabinet, not Maori. Jack Tame did nothing to correct Willie Jackson. This is the problem, news and current affairs are curtailing to these radicals. We as New Zealanders have a fight on our hands. Wake up New Zealanders to this tyranny. | Steve |
| It may well be far too late…. | J J |
| most definitely they should be abolished in fact they should have gone years ago | eric |
| One Law , one People, equal rights for all. | Don |
| This needs to happen before the next election | Meg |
| Abolish the Maori seats now before it is too late. | Frank |
| Why should 17% of a race have seperate seats if other races cannot have seats You would be lucky to find more than a couple of dozen Maoris who have more than 75% true blood in them Just continues this racist government's neglect of all other races in nz | Kevin |
| We're heading for apartheid | Sharon |
| It is long overdue and should never have existed in the first place. Turn New Zealand back into a civilized counry, not the cannibal country we are fast becoming. | Des |
| Be aware , the people are becoming restless and angry .Parliament is full of jellyfish traitors . The radicals will never change ,so the Maori seats MUST be abolished. | john |
| The system has been a disaster why continue with a losing method it needs to be rescinded. | Warren |
| definitely | Stephanie |
| Get rid of them once and for all and if Winston is true to his word that is what he said during his election time. | ken |
| Equal rights to EVERYONE | Earle |
| Absolutely, they should have been abolished years ago. | Robin |
| Why should one sector of our community have it both ways? Have their cake and eat it too? | Bruce |
| It would seem that NOW the radical minority are slowly gaining control of Parliament. Time for a change to our Voting system | Carl |
| YES! Never have so many been conned by so few so easily for so long! Can you believe that so many New Zealanders have been so immature and naive as to have our country at the point it now finds itself? Are we now such a self centred incompetent lot that deserve the mess that we are in. Will this reduced our nation to be in a situation of going backward so fast that we will be third-world by the end of this year? Come on New Zealand we need to reverse all this stupid nonsense and work hard to implant the corrective measures necessary to re-right all the tragic wrongs. Not only is the vote so critical but we must demand, from hopefully our new Government, that all racial and non-democratic situations in our laws and statutes be removed with the upmost urgency. | Garry. |
| Maori seats are undemocratic…. nothing else needs to be said. Muriel….. This article on tyranny is one of your very best | Mark |
| 100 years past time. | Lionel |
| Should have happened years ago! | Scott |
| This should have happened years ago | Peter |
| That should be an absolutely & resounding YES | Don |
| Otherwise, apartheid is on the way | Keith |
| unfortunately I don't see Luxon implementing this if they do get in | Stanley |
| NZ is now a Racist Apartheid country. It is the South Africa of the South Pacific. | Grant |
| Don't need controlling racists to continue and sadly I think it's too late for NZ | Neil |
| Yes!!! It's well past due. | FloJo |
| We need to known as one voice for all New Zealand citizens who have the right to vote | John |
| Absolutely.Should have been programmed during John Keys era. | John |
| We are all equal. | Janet |
| Maori have a disproportionate representation that has resulted in the Maorification of education, health, justice, welfare, and the English language. The stakes are too high to allow this juggernaut to roll on. They must be stopped or NZ will end up being ruled by a minority race. | Kerry |
| Of course. It is simple. In this day and age there is now no need for the Maori seats unless you are an evil radical who is up to no good. However, it's up to the voting public to choose as to what sort of rule that they want for New Zealand. Oh the suspense is killing me. | Geoffery |
| Not democratic | John |
| Absolutely – should have been implemented when MMP came in. Must happen now. Maori have held the balance of power for too long and this Govt has shown the extreme danger of that. | Mike |
| Should have done it ages ago. In fact it should never have been allowed to happen in the first place. | Arthur |
| Its high time we returned to true democracy and stopping minor party control over the majority parties | bruce |
| Well past the time that they should have been abolished. | Jana |
| Maori are well represented in all parties we don't need Maori seats | John |
| What a mess this labour party has got us into, they have never grown up, still playing student politics. Where would the Maori be if the treaty hadn't been put in place, still murdering each other into oblivion. My opinion. | Merryl |
| Maori have the same opportunities as the rest of us. Why do they need special treatment? I have said for years that the Maori Seats should be abolished. | Sheila |
| Should have happened years ago!! | Sid |
| They Should Have Gone a long time Ago. We are all New Zealander's, One Vote For Everyone. Not A two taired System. | Richard |
| This is a topic that should have been addressed at the time of the introduction of MMP. It will been deemed a racist move to correct democracy but it must happen. | Rod |
| Get on with it, it is so unfair. It would be a disaster if the Maori party became king makers and how could it ever be reversed | Gary |
| Long overdue. | Ian |
| They are bloody useless | Allan |
| There is a long overdue swallowing of a 'dead rat', due here, in relation to the Maori sets, which should have been abolished when MMP was introduced. Now may be a good time, while the danger of this apartheid system is being highlighted each day. | Bob |
| Absolutely no need for separate Maori seats | Peter |
| Race based politics has no place in this era, remove all racial policy from law. | Clive |
| One country one law for all one general vote | john |
| Sooner the better. Stop the racism before it is too late. | Alan |
| At the same time as race-based Maori seats are abolished, we must also review and replace the corruptible and corrupted MMP system. It needs to be replaced with a proper democratic system, whereby one person (irrespective of race, gender etc) gets one vote. MMP has shown its weakness in two main areas; 1. The unelected (therefore undemocratic) brown-nose career politician carrying more sway than locally and democratically elected representatives; 2. Minor parties becoming King-makers who negotiate to exclude policies that the people have voted on, and include policies that the voters had no inkling off (e.g. the $1billion Regional Slush Fund, etc). Then of course there is He Puapua, 3 Waters Theft, The rewrite of history, the erosion of free-speech, the flouting of Parliamentary rules, the indoctrination of our children with woke nonsense, etc, etc, etc, etc, etc……. | John |
| What percentage of votes in the House would be required to get rid of maori seats? | John |
| They are well passed their use by date and are causing unnecessary divisions within society | Peter |
| It will never be a democracy while the Maori seats are still there. | Ann |
| abso-bloody-lutley | Anon |
| Along with mmp | Simon |
| time we became a republic and abolished all things Maori | Ivan |
| well overdue | Dave |
| should have been done before mmp. | barry |
| A democracy does not allow race based voting blocks. | Gavin |
| The Maori are well looked after with many privileges Time for Maroi seats to go | Martin |
| Absolutely | Dianne |
| All the comments recommend abolishing the maori seats, why can this not be done, if it can be done, How do we as Kiwis do it? | William |
| I am very concerned where NZ is heading and what the outcome is going to be should Labour win this coming election! | Richard |
| Most definitely, there will never be ONE NZ while Labour & Maori parties keep pushing He Puapua policies & ideals. | John |
| As well as enacting the recommendations all reference to race should be abolished from NZ law., | Robbie |
| Definitely, should have happened sooner | Graeme |
| Maori need to look within them self's, within their families, within their communities and effect change for the better. They have had over 180 years to do this since the treaty was signed. They signed it to stop their own self destruction. Now they want to return to the past. They now want to steal what all New Zealanders have created to better every Kiwi's life. Wake up Maoridom, wake up New Zealand. We are heading down a path of thorns. | Tony |
| long overdue | murray |
| The sooner the better. should have been done years ago. should never have been adopted int the first place. we are all New Zealanders. | Don |
| We are all one people – Adern's theme after the mosque debacle – so why are the Maori different. The potential tribal divisions could be spectacular. | Gerry |
| NOW | Wiremu |
| All Kiwis are equal. | Robert |
| Definitely. There is no alternative. | David |
| Is the average Kiwi really aware of where we are heading? | Ted |
| It is long overdue, as is the definition of who can call themselves "Maori". I know of one Taupo kid who is 1/32 Maori. registered as a Maori, because her mother says, she will get more benefits if she is classed as a Maori! | Ted |
| One person, one vote, one people, New Zealanders | Russell |
| The alternative could well take New Zealand down the path to civil war. | Bryan |
| Far too much representation for 15% of the population, should have been done when we accepted MMP | mark |
| Never has NZ had such division , sadly the self appointed Maori elite have no interest in the day to day hard working Maori | Karen |
| Again it should be addressed earlier now they think it's their right to walk over every one plus & wanting what this country work nard for | Lynne |
| Get rid of them. They are archaic | Mike |
| One nation, one people, a democracy where there is no room for duplicated expensive systems like health and law. | Phil |
| Yes do it now before all the rest of white NZers leave permanently for Australia. | John |
| Hell yes, but who has the balls to face the racist criticism that would undoubtedly follow? Obviously no one in any public service dept would dare suggest such a thing and nor would any current MP's voice the suggestion. Just look at what the leader of the National Party did when his shadow minister for Treaty Negotiations spoke up regarding the Treaty. | Barry |
| It was that time long ago. It is also time we decided if MMP is holding back NZ and dump it. | Antoni |
| You betcha. Long overdue. An anachronism by any stretch of the imagination. | Peter |
| I'm not in favour of divisive racism. | Alan |
| This is absolutely necessary. There should have been a referendum on it when Winston Peter's formed a government with Labour | Michael |
| Please do it quickly..we do not aparthied in this country | Yvonne |
| Won't happen under Labour Greens watch – they have to go and stay gone! | John |
| A Constitution review is needed for central & local governments | doug |
| When you have a corrupt government including the speaker of the house they think they can get away with anything. | Deb |
| long over due !! | Roy |
| This info needs to be publicised so the complacent amongst us wake up. | Susan |
| Whilst there may have been a need for Maori seats when New Zealand was first established, the need for them has long since pas as Maori are at the very least a first class citizen of New Zealand, in fact one would argue that maintaining these seats is a Racist act & as such has no place in a modern Democracy such as New Zealand, wonder when Meng Foon will act on this injustice… Could be sometime I think | John |
| Well past the time to get rid of these race based seats, it's the twenty first century now. Time to stop things based on ethnicity in all parts of life | Dave |
| I definitely agree, but hope to goodness it is not to late. | Laraine |
| Long overdue !! | BRUCE |
| Long past time to stop this nonsense and all the evaporating unaccounted for handouts and get on with being one people | Phil |
| This should have been done at the time unfortunately the average Kiwi has no idea or seems to care what's happening in our country if Labour get in again watch the smart people leave the country there won't be a shortage of houses property prices will. Collapse | Peter |
| Absolutely | Valda |
| Even better, abolish the Maori elite completely. | Gordon |
| Yes abolish the maori seats. They only cause division in parliament. | David |
| Long overdue!! Should've been done years ago. | Tony |
| Hand out time for Maoris should be stopped | Bob |
| They have served their purpose and are simply patronising. Those Maori with dignity should agree. | brian |
| | |
| --- | --- |
| definitely. | Chris |
| No country can operate with a system that divides a country by race . Democracy states 'one person – one vote' and cannot be separated to give one race a preference | peter |
| It's just Racist and should ban the Maori party too. Just imagine if we started the European Decent party . I suppose it would be ok if we called it THE WHITE PIG PARTY. | Greg |
| Didn't we oppose apartheid in 1981? | Adrian |
| Sadly unlikely to happen | John |
| Maori get far too many privileges that non-Maori. It's way overdue to abolish the Maori seats. | Kevin |
| Race based politics has no place in a country purporting to uphold democracy and equal rights for all citizens. | Stan |
| And quickly too | David |
| How can this be achieved | Bruce |
| Unfair is an understatement – abolish these seats. | Mark |
| Time for real democracy | Graham |
| Long past time | Frank |
| Abolish Maori seats and revert back to First Past The Post. | Norman |
| Abolishing these race-based seats is the single most important action a new government can take in restoring fairness to the country. | David |
| When leaders especially un-elected activist leaders, seek to undermine the democracy afforded under the TOW they undermine the very allegiance to the crown that underpins the whole Monarchy arrangement and thereby place the TOW in a state of voidance. Time to consider terminating the whole TOW affair as if it is compromised by the UN and non party reinterpretation, it is past its use-by date. Time for termination. Let the people decide. | Richard |
| Should have been done at he time. Must be a condition of any competing party in next election | Barras |
| 1 man 1 vote, 1 woman 1 vote | Martin |
| Should have been done when mom first came in | John |
| The seat were to be abolished at the introduction of MMP | David |
| Time to do away with this historical anomaly so that all New Zealand citizens are on an equal footing when electing members of Parliament. | Graham |
| More than time. They are causing immense problems and divisions within our Parliament | Laurel |
| The sooner the better, like tomorrow please. | Malcolm |
| It should have been done a long time ago to avoid the mess we currently find our country in. | Audrey |
| Long overdue | Ron |
| Expect more trouble. Mana is gained by putting one over others and taking what they can. Democracy or democrazy? | Kevin |
| Definitely abolish the maori seats and get democracy back to New Zealand. B4 it is too late. | cliff |
| Hell yes – it should have been done ages and ages ago. They are an abomination in any form of democracy | Carolyn |
| Absolutely | Willy |
| Long overdue. The time has come. | Martin |
| I have railed against having Maori seats for fifty years. The Marxist Maori radicals foment racism and division. It will end badly if it is not resolved peacefully. Every individual should stand before one Law to achieve harmony. But I fear we are going to learn the hard and bloody way as reason goes out the window day by day and might becomes right. | Donald |
| Foreseeable future Co-governance is just a prelude/pretext to total Sovereignty. The reason for this is that The United Nations Charter on Indigenous Rights for total Sovereignty is to be achieved by Maori by 2040 the 200th year of the signing of the Treaty of Waitangi. Even today current Treaty settlements are disputed between Tribes & Hapu. Already there is potential for conflict between Ngati Whatua & Manuhiri over the Waste Management site at the Dome Valley and many more as reported in the various articles on this site. That the ruling class elites, lawyers on both sides etc are becoming if not already very rich with continual ongoing grievances which seem to never end. That Sovereignty will destroy "He iwi tahi tatou" or "We are now one people" and create apartheid for a future way of New Zealand life? If or should I say when Sovereignty occurs, wouldn't the major dominant tribes want their utu from other unresolved past grievances either pre-Treaty and or from settlements created under and post the Treaty of Waitangi and wouldn't that resulting in splitting Tribes, Iwi, Hapu and tearing families apart with their various Whakapapa making the Springbok tour look like a non-event? | Graeme |
| The question is, why were the Maori seats not abolished when MMP was introduced? From memory, this was a promise, not an idea. Also, under MMP, why is it the party who wins the most votes are not the party who try and form a Government, and if they can't then go back to the voters? We seem to have a system where the minority party rules the roost to form a Government. | Fred |
| The majority of maori people will be better served under the same rule of law that the rest of NZers are served by. | maurice |
| Without a doubt, but no Opposition Party will ever get a chance to do this if New Zealanders don't take their heads out of the sand and make a stand for a democratic one people, one country, with everyone having equal rights, and no reference to race or colour. Anything else will destroy our country, however it may be too late unless something is put in place now. | Robyn |
| Overdue | John |
| Should never have happened at the start. What a mess we need to sort out. | Tim |
| Absolutely | Matthew |
| We are all new. Zealanders with one got as a. Citizen of New Zealand | John |
| I believe that it is long past the time that the Royal commissions recommendations should have been enacted – New Zealand will descend in to a state of utter chaos if what's happening continues to happen | Trevor |
| Way over time actually. | Tony |
| I have always believed so! | Paul |
| Winston Peters campaigned on this issue in 2017 and promptly dropped it post election. Who could be relied on to enact the necessary legislation? | Terry |
| Democracy is too important one person one vote but on the same playing field | Frank |
| We have a racial volcano about to erupt | Murray |
| Should have happened 27 years ago. | Alister |
| Don't need them as there is a Maori party | Ken |
| It has been obvious for many years that those seats are no longer needed. | Andy |
| The Maori seats are totally undemocratic | Geoff |
| Action required URGENTLY if we wish to represent the vast majority of Nzers. | Ranee |
| It's time this country started looking more forward and not backward – we need to get on and get our economy moving for ALL not one group of dissenters. | Annie |
| Must be done immediately | Noel |
| Definitely time, but how and who is going to put this on the table. | Heather |
| Absolutely,this should have been done years ago. This moari crap has been creeping in for ages. I still find it hard to believe how a minority can control a majority. The answer is of course having a bent government which is all for separatism and pro tribal rule. I would ask of you,what if in the 1840`s the British brought ih troops from all over the commonwealth and wiped out the moari race completely. What would this country be like today? I think we all know the answer. Imagine,no iwi elite, no TOW,1/2 empty prisons,safer streets,welfare payments cut drastically.I could add plenty more but time and space. This next election is probably the last chance to put the brakes on this crap. So as I have said before DO NOT VOTE LABOUR,GREEN OR MAORI. Lets get this thing turned around so decent people can live in freedom and happiness. Non maori built this country up to what it used to be.WE NEED TO DO IT AGAIN. And we can do but we need to wake up first. | brian |
| Are we no longer all New Zealanders? | Maurice |
| 100% we are all one people | Richard |
| It was time 50 years ago. | John |
| Very concerned about the state of New Zealand and the danger of apartheid – we are already seeing further rise in crime. Resentment division and entitlement. If Maori elites want to be NZ dictators then remove every good utility that has come to NZ due to our European influence- homes cars tv phones electricity, petrol all homewares commercial everything and back to grass skirts and dwellings and food of the past What can we do as New Zealanders to stop this If Hipkins the greens an Maori party and elites continue othe New Zealanders will not be safe in our homes or on the streets. Already the Maori are high in the crime and violence rates and drug dealing taking and alcohol This is a choice no one causes, can cure or control this behaviour except those who are choosing to behave badly- Our lives are at risk in many ways as other New Zealanders We need to get rid of race based seats | Maree |
| Yes yes yes, gone by lunchtime | Erin |
| All ace based policies where one segment of the population has elevated rights over others. | Sydney |
| Concern is mounting that we are reaching a point of no return to the detriment of the entire population of NZ | Bernadette |
| Too bloody right they should Never been so important as now | Robert |
| It should have been done in 1986!!!! It needs to be done asap. | david |
| Yes, but it won't. If the Maori party becomes the King makers the country is stuffed. They have a master plan and too Kiwis many are too naive to see it. God Defend NEW ZEALAND. if that happens. Wake up NZ. | Bruce |
| Well over due. | Dave |
| Definitely. If we don't and Labour who is pushing Iwi supremacy, the Maori party and the greens win the election the hard working taxpaying majority will become second class citizens serving the Iwi elite just as the serfs in England served their lords and masters in England. Wake up NZ we are running out of time. | Brenda |
| AND ABOUT TIME | ROB |
| We are to be one country, not apartheid. All 200 plus cultures in this country to be as one. Maori are the racists. | Kathryn |
| god help us, yes it is past time that the maori seats must go I am getting really concern that we are heading towards civil war | Barry |
| Abolish all racial based systems, grants, and privilege for the good of everyone. | Donald |
| Im leaving NZ, selling assets and leaving before they are stolen by maori. | ann |
| Absolutely | John |
| Maori seats represent only the radical ideas of small groups of maori. Democracy is about representing the ideals of the majority. Far and away most maori have more European blood in their veins anyway. | Pat |
| its a no brainer but waking up the apathetic kiwi for it to happen will prove difficult. | brian |
| The 1986 Constitution Act appointed a corporation (Her Majesty the Queen in Right of New Zealand – a US corporation) as head of state. Thus, Charles III is not the head of state of New Zealand but rather it is a corporation? Who are the board of directors and shareholders of this corporation? Who voted for this? Was there a referendum? The definition of Fascism is the state and corporations working in collusion. Is this why "we the people get no say? There is also a private trust called the Commonwealth, and the King is trustee. But for us beneficiaries to claim our share of the commonwealth, we need to know that it exists and that we are beneficiaries. Charles III and others seem determined to keep us in the dark? Seems there is a lot that has been hidden from "we the people' over many decades. NZCPR might want to investigate? | Neil |
| Isn't it a bit late in the day for this? Needed to be done before this. | Graham |
| Should have been done long ago. | Rod |
| Why did our politicians not serve the people of NZ and abolish the racially based Maori seats based on the democratic referendum result? Shame on the politicians that allowed this to happen. | Mike |
| They should have been gone years ago. There are no full blood Maori so there is no need for racial decided seats. | Andrew |
| Tribalism works where exactly | Boris |
| It appears this should have occurred when MMP was introduced. | Lynne |
| If the Maori party are the kingmakers come 14 Oct, my husband and I are definitely immigrating to Australia | Lynn |
| It should have been done last century but nobody had the intestinal fortitude to raise the matter. Pandering to aggressive Maori has to stop. | Terry |
| Time to get this done. | Mark |
| We are supposed to be ONE PEOPLE… There should be no necessity for separate Maori Seats in Parliament. | Heather |
| But it won't happen. | Mark |
| Of course it is. Should have been done right from the start. This country is heading for disaster if this lot get back in. | Peter |
| The opposition parties have no option but to introduce this in their manifestos. To not do so will only bring apartheid to this country. | Dennis |
| What stopped it last time? Apathy! | Carol |
| I support this poll on the grounds well explained by the Royal Commission on the Electoral system. | Stephen |
| It is long overdue. | Merv |
| And call for a new constitution referendum | peter |
| The Royal Commission also claimed that the absorbing of those of Maori ethnicity into universal General seats would enhance their electoral influence within, and not be so easily ghettoised and potentially ignored in their own structures. Of course this was thought of at a time when radicalised fanatics were not in Parliament.. | Alan |
| The best time to plant a tree is ten years ago….the second best time is now. | Brenda |
| Of course it is a retention of an apartheid system | bill |
| The 19th century rationale has long since expired! | Peter |
| Crucially important | Hugh |
| The Maori seats should never have happened. They should be removed after the next election. Elite Maori have shown themselves to be incapable of honesty. They have always lied and cheated, that is the Maori way. | Steve |
| NZ has APARTHEID. How ironic that NZ lambasted South Africa for the same system. | Geoff |
| This should have happened years ago. | reg |
| most definitely, why this hasn't been done on the recommendation that was given is unbeleivable.so basically we have a small percentage of the people who are not and never have been indigenous to New Zealand trying to control our country its outrageous if people don't vote accordingly at the next election I'm afraid this country is buggered | rodger |
| Democracy requires it | John |
| These seats have outlived their usefulness. | Janet |
| This maori rot is going from bad to worse get rid of these moari seats so we get rid of all this division. | Russell |
| Very important for democracy in NZ. | dNEIL |
| Maoris are already represented by their electorate mp's in 5he same way as non Maori. | Vince |
| This was and is an absolute necessity. Time for some reality and common sense in "New Zealand" | charles |
| Is not having Maori seats just another form of apartheid which most of us abhor? It is a racially segregated system without doubt | mike |
| Maori are early settlers not even the first Not indigenous despite their claims. We should be a democracy not an ethnocracy. The downstream effects could be brutal as the other 85% of the population wakes up. | Chris |
| If we are not screwed already the process will be complete if Maori gain control of the country. I will look on from another country and think of better times when democracy ruled in NEW ZEALAND and not bloody Aotearoa! | Ken |
| Patronising anachronisms | Francis |
| Not just the Maori Seats BUT one person/one vote for Central and Local Govt both ideally by referendum after the upcoming general election. = True DEMOCRACY!! | Jim |
| It is destroying NZ as under mmp Maori have the same opportunity as any other people to attain representation without the racist Maori seats | Graham |
| No brainer | Graeme |
| Its overdue. | Anon |
| This is well past abolishing | David |
| Absolutely! They should have been abolished in the 1870s when all adult human men (!) over the age of 21 were given the vote without the need to own property. | David |
| why did we have a Royal commission and not act on it? | david |
| Long overdue | Tony |
| Very much so for all to be equal.. | William |
| Way past time in my opinion | John |
| It will be very hard to do politically | joan |
| If we don't abolish the maori seats, the future will look extremely bleak for us non-maori people; especially our children and grandchildren. | John |
| Its not democratic | Fiona |
| All possible legal action (from the Royal Commission)should now be taken with great urgency! | Frank |
| Yes. Stop the racism. Maori aren't indigenous like they claim. And history shows there were Celtics when they arrived. | Mike |
| And also abandon MMP which puts into parliament a significant group of individuals who are NOT put there by the voters. They can pursue and advance party and personal interests without hindrance. | Vaughan |
| The abolition of the maori seats needs to be a bottom line promise from all centre right parties this coming election. That will then have the effect of pushing the voters away from the apartheid party. | rod |
| I already feel [though do not accept with my brain] a compelled guilt for being an incomer [1977].. NZ has become fractured on many levels… and Maori tribal super-influence is a possible huge fracture. | Rochelle |
| Well past time! | Alan |
| The sooner the better! | Patricia |
| Was then, is now and ever shall be | Geoffrey |
| As I have always said Racism is mostly instigated by them not us. We can and do in most cases live nicely together so why change a good thing. | Barbara |
| It only stands to reason that Maori seats create unequal and unfair situation in parliament. | Carol |
| They are passed their used-by-date. | David |
| for the benefit of all NZ | graeme |
| I would hope that if would done with a binding referendum. | Chuck |
| its past time | william |
| But honestly, which politician has the backbone to do this? Tweedle dum from National won't. Unless enough people are prepared to really stand up and be counted, it's a forgone conclusion that this country we love is dead in the water. | Brent |
| Time for division by skin colour to stop | Charles |
| Definitely!!!!! | Sue |
| I have become very fearful in my own country and really am not sure which way to turn or what to do anymore. Why were the Maori seats not abolished in the first place as the Royal Commission advised. I have no idea why. | Paul |
| The justification for Maori seats is racist and long since past its originally intended temporary purpose. | Mike |
| A long time coming and the shenanigans that hes pervaded this govt. the last few years bears it out, | Graeme |
| Should have been do as soon as the call was made | Ian |
| Start at the very beginning and create a parliament for all New Zealander. | Raewyn |
| Absolutely time to abolish Maori seats. One person, one vote. One country. | Christine |
| The initial reason for establishing Maori seats went decades ago and in the current world, their existance is simply racist. Maori's are elected to parliament in their own right. If I were a Maori, I would be embarrassed. | Linton |
| YES! YES! YES! AND YES!!! | Sylvia |
| This is the 21st Century which demands 21st Century decisions | Stan |
| it should have been done as soon as we changed to the MMP system this election will be the last time to have it changed without a race war, but I have no hope for it being changed before hand | Nigel |
| Withe the Maori Party seemingly entrenched in Parliament there is now no need for the 7 Maori seats. Get rid of them. | pdm |
| The idea of Maori seats is racist, pure and simple. | Alastair |
| It is really long over time since the Maori seats should have been abolished and an utter disgrace that stupid politicians of the past have let this situation arise. Sadly, I feel you wouldn't want to hold your breath waiting for the current or next lot of politicians to do their job properly. | Robin |
| I am fed up with what Maoris are getting away with. When Maoris get there way the tribal wars will start again, and everyone will be worse off, except of course for the elite few at the top of the main tribes. | Frank |
| It's been time for decades. | pavel |
| Yes, without any more questions, very ,very annoyed. | Ian |
| Well overdue | Richard |
| It is essential. | Mike |
| Maori are well and truly over represented in govt. Certainly undemocratic. 100% maori seats must go or MMP. First past the post needs to be returned. A binding referendum on both needed ASAP | Allan |
| WELL PAST TIME | david |
| Well overdue. | Dave |
| Mmp prediction has proved correct with over proportion of maori mp's in parliament, giving non democratic advantages to maori elite. | Peter |
| long over due | murray |
| The creation of the Maori seats was a 19th century expedient to permit their representation if the then parliament. They are a product of the now despised 'Colonists'. Like the ToW, they served their purpose at the time. now is the opportunity unify New Zealand rather than continue to create further division. Not only the abolition of Maori seats, any separatist statutes or laws as well. As a Nation we don't separate out any other ethnicity or race for 'special' treatment – preferential or otherwise. It is only the lie that Maori are indigenous that seems to gain them enhanced status. | Ted |
| People are people. Equal under God, democracy and plain common decency. | Rosalind |
| Yes definitely and also the treaty of waitangi | Vic |
| This was Bolgers folly. Bolger was bullied by the iwi elite to preserve the maori seats under MMP. Bolger knew this was the wrong thing to do but was too scared to stand up for his principles. New Zealand now pays a very heavy price for his cowardice. | Chris |
| Definitely and immediately as the minority will be like Putin and rule the majority | Sidwell |
| Maori seats should go and more. Any reference to race in legislation, any race based government agency should abolished including Waitangi Tribunal and Maori Land Court. NZ society needs to be completely colour blind in order to move forward. | Neil |
| It should have enacted many years ago. The purpose of its intent has long passed. Someone please stand up and get the job done before it's to late. | chris |
| as soon as possible, do it NOW. | gerard |
| Get rid of them as recommended. | Rod |
| The Moari seats were a temporary measure that is no longer valid | Charles |
| Absolutely – what a mess we are in because we have not done what should have done all those years ago. New Zealanders for Democracy please. | Jenny |
| It should have happened years ago when they first recommended it when MMP was introduced. It has predictably come back to bite sensible Kiwis on the bum. TOLD YOU SOI. How dumb our politicians are is plain to see. Luxon ain't no different. Time to stand up and say NO. 1 person : 1 vote. We all Kiwis. | Creed |
| ABSOLUTELY ! | mike |
| Abolishing the Maori seats is long overdue and the fact that nothing was done at the time is consistent with the way New Zealand behaves in not heeding warnings when they are given. I fear for my children and grandchildren in this country that used to value its people and is now crashing towards a deeply divided country steamrolled by a minority whose only agenda is greed. | Heather |
| Shameful it hasn't been done already. | John |
| Absolutely altho' it is getting very late | russell |
| Has to go | Noel |
| Racism in any form does not serve decent people, only the EVIL elites. | alan |
| Democratic Voting – 1 person 1 Vote. No Maori Party Required | Ray |
| There should be no discriminatory political parties in New Zealand. One country, one non-racial, non-secular system, one vote. | DAVID |
| Absolutely | Philip |
| No race-based legislation can be permitted in our democracy. Period. | Barry |
| simply allows for further expansion of minority rule | bryan |
| It can't stop there. They need to clarify the treaty doesn't support co-governance and remove from all government legislation all reference to the treaty | Trevor |
| | |
| --- | --- |
| They have lead to a disproportinate number of Maori in governance. I imagine if the census shows more Maori than the previous census then the cry will be out for more Maori exclusive seats. | Godfrey |
| Yes ! Just as Winston promised and then reneged on his promise. Our outlook as a country is very grim unless we do something dramatic. I cannot see violence being avoided otherwise. | Roger |
| Absolutely! Apartheid must be stopped in New Zealand. "We are now one people". | Mark |
| Mmr is more. With the exception of Maori seats it is not mmr | Alan |
| All race based decision making has to cease. | gale |
| Absolutely. This should have happened many years ago | Gareth |
| It was initially a temporary arrangement which has passed its necessity date. But who has the cajones to cancel them. Probably Act. Perhaps National. A referendum would certainly see them off | mike |
| and get rid of MMP | Mike |
| The sooner than later. We are all kiwis regardless of skin color. One man one vote, one woman one vote. | Theo |
| They should have been gone in 1986 | Ian |
| Time to be seen that everyone is EQUAL | LesW |
| Long overdue. | Margaret |
| Who is a Maori anyway? | Florence |
| sooner the better | DELLREA |
| Separatism will not advance our people in the wider world. just look at south Africa and Zimbabwe and see the ultimate result | Grant |
| Maori seats should have been abolished years ago | Laurie |
| Absolutely !!!!!!!!!!!! They were originally to be in place for 5 years to "get matters settled" We have all had a gutsful of so called historical wrongs when in fact they have never had it so good. I know the lies and rubbish that will be taught by weak teachers who won't stand up to teach historical FACTS. | Alan |
| The natives have the exact same chance as anyone else to stand and to be voted in on their own merits. Mr a colonial I don't get protected double rights in anything. Get up and go away:: | mike |
| Something that should have been done long ago. And cutting the ties with The United Nations and their Declaration of Rights of Indigenous Peoples. | Jackie |
| Pretty arrogant for the weak govt of NZ to ignore the advice of a Royal Commission. | Edgar W. |
| Abolish Maori seats as originally recommended and render all NZ legislation colour blind – one nation, one people, one law for all, universal suffrage. Protect our democracy. We're all immigrants and we're all New Zealanders, irrespective of when we arrived here or the colour of our skin. | Wendy |
| lets get rid of any race tinted legislation | john |
| Without doubt. Abolish the Maori seats. | Deb |
| It is well overdue. Many years ago I remember Speaker Sir Robin Gray saying it is impossible to determine who is Maori. | Catherine |
| One land, one people, one set of rules and laws | fred |
| It's long overdue. The longer it goes the harder it is to remove. But will any party have the guts to do that ? | Andrew |
| I have left the country and won't return until the reverse apartheid currently being actively practiced in NZ stops. This would be a first step. | Tony |
| An anachronism – should have been abolished years ago. | DIANE |
| Yes. We must have democracy. | Murray |
| Abolishing the Maori seats can only be a 'wish' unless there is a pathway to enable this to happen? Is there a pathway? | Andrew |
| Definitely why do we have to have these seats we should all be New Zealanders heaven help us if this happens | Barbara |
| Should have been dumped when Maori got the vote. | Dianna |
| Tried to change my electorate to maori last night. Easily got all the way through the process with only the need of a drivers licence . If we all joined maori electorates we could provide a bit more balance The old agade if you cant beat them join them comes to mind. | Peter |
| The current system is creating division and this Socialist Government is destroying democracy. | Gary |
| The sooner the better | Chris |
| This really worries the hell out of me, and I have a strong Maori heritage. They have no idea what tribal rule is or will do. | Graeme |
| Abolishment is the only option to stabilize the current situation and future prospects. The irony is the radical Maori think they're doing the right thing mainly getting rid of whities. But they are also being manipulated, the result will be bad for us all! | peter |
| Way overdue. Stop Apartheid in NZ NOW. | Geoffrey |
| If those with Maori ancestry can't make it in the general seats (as many now do) they don't deserve to make it at all. | Vic |
| Good luck putting the Maori radical genie back in a bottle. How naive Ardern and Labour were, thinking that they could enact these final stages of giving Maori voting preference to think that these same people would not turn on them and each other to wreak utter havoc. | Tony |
| SOO RACIST THE MAORI SEATS .POWER OF NON DEMOCRACY YET CONTROLLING 84%M OF NON MAORI .A BLOODY SCAM . | TONY |
| In the bin | Evans |
| Why is our so called Independant press and current affair programs being so PC and not doing articles and programs. to alert the she will be right apathetic general population as to what is happening or are we so PC that we do not want to be seen as being racial. For goodness sake nationalAct and labour stop this takeover NOW!!!! | Alan |
| | |
| --- | --- |
| Every person in NZ should have equal rights under the law and access to govt services. | Lex |
| Should have been years ago | Kay |
| Yes and the sooner the better! | Walnetta |
| This is the only democratic thing to do | Skarlett |
| Its well past time to do this. | Neil |
| I've been saying this for ages. The really bizarre thing is that the only Maori I know who actually LOOKS Maori is Winston Peters, who is dead against the Maori Party's racist claims to power! | Sue |
| While a large proportion of NZ demonstrated against apartheid in South Africa, NZ is now on its way to a similar apartheid regime. Where are those NZ demonstrators now? | Jacoba |
| Maori seats in any politics have gone well past there use by date. Anyone can get into politics on their own merits and not by race, | Wayne |
| we are and continue to be a racist country led by left wing radical extremists.This will end in tears for the minorities. | Peter |
| Way past time They are by their very nature, racist. | Peter |
| They should be able to get there on merit as many have already | Mark |
| Hell yes, we must stop this madness before it's to late other wise there will be civil unrest in this country and wars just like South Africa. There will be people flogging to the air ports lining up to get the hell out of here, and that would be another feather in Maori's cap because they will just take over the land and not have to pay for it, just another freebee. Come on voters please wake up and smell the roses and stop this crap from happening. Abolish the Maori seats and vote them out. | COLIN |
| Absolutely no doubt. The seats should go as the original justification for them is long gone. The racial separation being facilitated by the current government is destructive now and will only get worse. | Peter |
| Please, needs to happen! | Catherine |
| They are firmly entrenched & have worked satisfactorily. MMP as it constitutionally stands at the moment is the problem | Lindsay |
| Of course the recommendation of the 1986 Royal Commission headed by Hon Justice Sir John Wallace in 1986 along with MMP ( both are parts of the whole) should have been adopted – but PM of the time Jim Bolger failed to do this. One of the most disastrous decisions in the history of NZ. | Hylton |
| We are one nation, one people and I will have no other way | Ken |
| Long overdue! | Gail |
| Long past its use by date | Peter |
| We New Zealanders have been too tolerant for too long so let us reset our parliamentary system to reflect a true democracy. | Helen |
| Yes. But who will make it happen in 2023? | RICHard |
| Pay for a commission. Then ignore the result. Durr. | Mark |
| One New Zealand – All New Zealanders equal. Remove all race based influence. | Peter |
| Enough of race based politics in NZ. | |
| With the stated Maori representation in parliament, the Maori seats are redundant and should be abolished. | Graham |
| Percentage of population wise moari are now attempting to take over our country. Remember there is no % of DNA required to be "moari". It is purely how one feels when they wake up. More and more are claiming moari heritage to be in on the gravy train. | michele |
| Overdue….. | mary |
| Absolutely – should have been enacted immediately upon recommendation. | Moyra |
| Long over due. | ronald |
| One nation, One people. One vote. | Jim |
| No one should be in Parliament according to skin colour. | Walter |
| Most definitely and all the rest of co-governance. Win their place on merit not race. Make all legislation and departments free of any reference to race or religion. | Laura |
| common sense | Raymond |
| Absolutely it is actually past time ! But who will enact it ? | Terry |
| This would be the most constructive move to harmonise NZ society!!! | David |
| Most definitely but you will not achieve it unless you have a national party that supports it. Do we have that with Luxon | Andrew |
| long overdue | Ann |
| The sooner the better | Roy |
| Should have gone long ago. | Graham |
| never too late, should have been years ago… | Wayne |
| The seats have to go. What are the maori "elite" worried about? afraid that they will be flushed down the toilet if they have to compete.in an equal market. Sure hope it would be a flush!!! | Neil |
| It should have been done in 1986 for goodness sake. We reap what we sow. | Maureen |
| its either that or WAR make no error there is no option | bill |
| Wake up New Zealand! Tribal politics are racial politics. We must hit the brakes on this now. The tail must not be allowed to wag the dog. | Rob |
| Of course. Those who want to run our country on racial lines are racialists. | Ray |
| ALL Maori seats should be abolished, if they want to stand, then they should put themselves forward for public scrutiny and deserve the right to obtain population approval, this should also apply to those WHO ARE LIST MP's. | Roy |
| Of course, otherwise we're just fuelling apartheid. The annoying thing is that LUXON will remain as leader of National until after he looses the next election. BE A MAN Luxon and resign now. If you don't resign Luxon – you're continuing on the same path as Winstone Peters when he put Cindy in control. You will be responsible for destroying our country even faster than Winstone. | Simon |
| Time to go | Paul |
| We need one system, one vote with out reference to colour or other biases. | Murray |
| Their continued existence is indefensible. | TrevorH |
| The wisdom of the past was ignored and now we are going to pay dearly for this ignorance…… | ChrisH |
| It has been mooted many times but no govt has had the guts to do it. | Bruce |
| They are outdated and its Racist to keep them. It's called apartheid !! BR | bruce |
| Should have been done decades ago.. | Donald |
| But I expect that it will be in the "too hard" basket for any political party to cope with. They don't have the intestinal fortitude to do the right thing. | Bill |
| Equality and fairness to all New Zealanders. No racial discrimination by any faction. We must prevent Civil War in our legitimate democratic country. | Henry |
| These minority people (iwi) not all Maori are seeking total rule over 5.5 million people. The outcome of this will only lead to disastrous times for New Zealand. They have so much hatred in for non Maori that it is like drinking poison but hoping we die | Leon |
| We are one nation | Ken |
| They are a hang over from colonialism. Colonialism is bad apparently. | Kris |
| Since there establishment for the reason of non Maori voting rights the premise the seats would be abolished when Maori got the vote WHY DO THEY STILL EXCIST | Vivian |
| | |
| --- | --- |
| Absolutely – it is a shocking indictment of successive governments that the Maori seats were not abolished long ago. If they are not abolished soon, it will be too late. | Murray |
| Opposition parties need to support abolition of the Maori seats as election pledges, otherwise NZ is doomed. | Paul |
| The Maori Party has to go. They are racist and radical – and they are becoming more extreme as each day goes by. No-one who is not part of their clique should feel safe while they are in Parliament. And if abolishing the Maori seats is a way to ensure such a racist party never gets a foothold in Parliament again, then that should be the priority. | Jackie |
| It should have happened when Bolger introduced MMP. | Leo |
| This must be a priority for this election. If we have another three years of Labour it will be too late. Which party will campaign on their abolition – National? ACT? NZF? Or, better still, all three?? | Roger |