March 17, 2019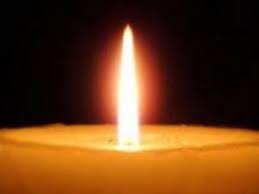 Our sincere condolences go out to everyone affected by the tragic events that unfolded in Christchurch last week. We feel for the suffering of the grieving families and our heartfelt admiration goes out to those heroic civilians who risked their lives tackling the gunman and looking after the injured until help could arrive.
To the Police and emergency responders who work on the front line of tragedies in the service of others, we pass on our deepest respect and appreciation for your amazing bravery and dedication.
We have all been sickened by the attacks that claimed the lives of 50 innocent men, women and children. We condemn violence and extremism in all of its forms and as a country we stand with the bereaved during this incredibly difficult time.
What makes this tragic event even more callous is the manner in which it was carried out. The victims had little hope of escape; the killer had planned it that way. He professed his attack was heroic, when in fact gunning down the defenseless as they knelt in prayer was an appalling act of cowardice.
In reflecting on the tragedy, the Prime Minister rightly said this is not New Zealand – the perpetrator might have chosen us, "but we utterly reject and condemn you".
New Zealand did not expect this attack. No-one saw it coming. We naively assumed such brutality would not happen here – that it could only happen in troubled places overseas.
But we have now been reminded that we should not downplay the threat from within. Like any other country, evil extremists live amongst us.
Every year upwards of 50 New Zealanders are murdered.
There have been other mass killings in this country, although nothing approaching the dreadful scale of the Christchurch attack.
In 2007 the Dominion Post newspaper published the "Terrorism files", reporting on Police surveillance of terrorist training activities in the Ureweras. Tuhoe leader Tame Iti was running military style training camps for radical activists. They practiced throwing Molotov cocktails, ambushing vehicles, and shooting live ammunition.
Their alleged plan was to assassinate political leaders and bomb strategic facilities such as power stations and airports, through brutal acts of violence that were so extreme "the public would think Al Qaeda was responsible". An extensive Police operation stopped them before any such crimes could be committed, but the ability to bring the accused to justice was hampered by serious flaws in the new terrorism legislation that had been passed too hastily by Parliament following the 9-11 attacks on the World Trade Centre in New York.
During the rise of the Islamic State, our security services estimated that 30 to 40 people were being closely monitored on a 'watch-list'. Some had travelled to Syria to fight or had intended to go but had their passports cancelled, while others were planning terrorist activities within this country or were trying to radicalise others. Another 30 or 40 people were said to be under 'further investigation'.
In the aftermath of the Christchurch tragedy, the Prime Minister is questioning whether any laws need to be changed or strengthened.
It certainly appears that our intelligence agencies may have dropped the ball.
The Christchurch killer, Brenton Tarrant, came to New Zealand in 2017.
As this week's NZCPR Guest Commentator political editor Barry Soper explains, the whole dreadful incident was carefully orchestrated:
"This was a well planned attack, led by an Australian white supremacist who told us in his ghastly, bile filled manifesto, that he came to New Zealand to live temporarily while he planned and trained for the attack. He then decided this country was an ideal target to show the world that there was nowhere left to go that was safe."
He chose the locations for the attacks three months beforehand. Incredibly, a photograph of the Al Noor mosque was even posted on-line a week before the attack with the message "target acquired".
He published his 'manifesto' outlining his intentions days before the attack.
An alarm did not sound so the 'manifesto' was then sent to the Prime Minister and others ahead of the assault. Sickeningly, he wore a body camera and live-streamed the attack.
All of this has raised serious questions about the role that social media now plays in the radicalisation process as the global internet enables communities of like-minded but otherwise isolated individuals to coalesce and normalise their extremism.

As a result of the killer not being identified as a threat – in spite of his radical on-line presence – New Zealand's surveillance laws will now come under scrutiny. This is likely to reveal that strict warranting requirements restrict our intelligence agencies from scrutinising social media.
The briefing to the incoming Minister in 2017, from the Government Communications Security Bureau and the New Zealand Security Intelligence Service said: "New Zealand does not undertake any 'mass surveillance' of New Zealanders, such as the active monitoring of emails, phone calls and internet use of the populations. We do not have the legal authority, capability or interest to undertake such activity."
In other words, under normal circumstances, to monitor someone's social media activity, an interception warrant would be needed, that could usually only be obtained if the agency could show their target had been involved in some sort of criminal activity.
This means that the internet provides an opportunity for someone like the accused to be in contact with extremists and become increasingly radicalised, without any risk of detection by authorities.
That's why the actions of the GCSB, the SIS, and the Police, will be examined as part of an inquiry, as well as Customs and Immigration, since the killer is alleged to have visited a number of countries, including North Korea and Pakistan, that should have raised an alert.
A developing situation that will be of increasing concern to New Zealanders is the propensity of political activists to use this dreadful event to advance their entrenched agendas.
The Prime Minister led the charge by announcing New Zealand's gun laws need to be changed, despite the full details of the actual firearm used in the killings not being revealed. If the eye-witness reports that automatic weapons were used are correct, then the accused was in possession of an illegal firearm. Tightening the laws on law-abiding New Zealanders would not stop someone with criminal intent from acquiring a weapon on the black market.
The Labour Party has long advocated for more draconian restrictions on gun owners – in addition to the present requirement for them to undergo a licensing and vetting process to ensure they are a fit and proper person to own a firearm.
The politicians claim licensing guns would protect New Zealanders from future gun crime. Yet over the years – until this tragedy – gun crime in this country has been reducing. Firearm murders are around 10 to 15 percent of all homicides, and violent crime offences caused by guns is around 1.4 percent. Further analysis would undoubtedly reveal that gun crime is largely associated with criminal gangs.
Moreover, the registration of guns has been tried in the past in New Zealand but eventually abandoned as costly, bureaucratic, and unnecessary.
While New Zealand has one of the highest rates of gun ownership in the Western world, this country does not have what the anti-gun lobby is calling a "gun culture". The majority of firearms are owned by those living in rural areas where they are needed for pest control and to euthanise animals. The most humane way of doing this is to use a low calibre semi-automatic, rather than a single action firearm, which all too often allows fatally wounded animals to escape.
Firearms laws have been reviewed three times over the last two decades and each time lawmakers have decided against major changes on the basis that the law as it stands is working.
Other difficult issues to have emerged as a result of the Christchurch shooting, including concerns over emergency response times – especially delays in medical assistance being given to those who were critically ill. But the situation was extremely dangerous – it was not known how many gunmen were involved, or whether explosives had been planted and the very last thing that anyone would want is to send those trying to assist the injured into a situation where they could be killed.
There are also calls for a crack-down on 'hate speech'.
This is largely being driven by those with a political agenda, like the former Race Relations Commissioner Dame Susan Devoy, who wants to restrict the public's right to free speech through hate speech legislation.
What is often overlooked in this emotive debate however, is the fact that current legislation is already in place to protect people from hate speech.
In particular, the Crimes Act bans the use of verbal violence including bullying, assaults, threats, insults, intimidation, harassment, defamation, slander, and libel. The Harmful Digital Communications Act prohibits the posting of threatening material on the internet – including private messages and publicly shared posts – with a penalty of up to two years imprisonment or a $5,000 fine. And the Human Rights Act makes 'hate speech' an offence, with a penalty of three months in prison or a $7,000 fine.
Spontaneous calls for tougher laws in response to an event like last week's attacks are part of a natural grieving process. It is also a common reaction of political leaders as they seek to reassure the public that they are 'doing something' to keep them safe.
But there are real dangers in ill-advised knee-jerk responses by politicians – as our Prime Minister demonstrated only too clearly when she unilaterally decided to close down the oil and gas industry in order to look decisive on the world stage.
How different governments respond to tragedies is an issue that political commentator Chris Trotter has been investigating – in particular the US response to 9/11 and the Norwegian response to the murder of 72 young people by Anders Breivik in 2011. He explains, "While the ruins of the Twin Towers were still smoking, the American people shackled themselves to the Patriot Act: voluntarily curtailing the very freedoms the Al Qaida terrorists were condemned for attacking.
"The contrast between the American response to 9/11, and the Norwegian Government's response to Breivik, could hardly be more striking. At a memorial service in Oslo Cathedral, the Norwegian Prime Minister, Jens Stoltenberg, declared: 'We must not allow this attack to hurt Norwegian democracy: the proper answer to such violence is more democracy, more openness…' It is to be hoped that our Prime Minister, Jacinda Ardern, allows herself to be guided by Stoltenberg's example."
That's why the best approach going forward is for the Prime Minister's review of the tragedy to take the form of a Royal Commission of Inquiry, to ensure there is an open and transparent process free from political bias. A Royal Commission would be independent of the Government. It would consult widely, and ensure that all concerns that have arisen as a result of the dreadful events that unfolded in Christchurch are carefully examined and assessed.
As a result of that Inquiry, any proposed legislation would then be preceded by a proper Regulatory Impact Assessment, which, as Treasury notes, helps to ensure that the regulatory process is open and transparent, providing details of "the problem being addressed, the options and their associated costs and benefits, the consultation undertaken, and the proposed arrangements for implementation and review". There would also be an inclusive public consultation process, to ensure that ill-advised law changes are not recklessly rushed through Parliament under the shadow of this awful tragedy.
New Zealand is an immigrant nation. Every one of us originally came to these shores from another place. But in spite of our differences and our multitude of cultures and beliefs, we Kiwis stand together in our sorrow and our love for this country. We trust the terrible actions of one deranged person will not destroy our common bonds. United we stand with the mourning families and the people of Christchurch.
THIS WEEK'S POLL ASKS:
Do you agree that the Prime Minister's review into the Christchurch shooting should take the form of a Royal Commission of Inquiry?
*Poll comments are posted below.
*All NZCPR poll results can be seen in the Archive.

THIS WEEK'S POLL COMMENTS

| | |
| --- | --- |
| Take the situation out of the hands of a PM who seeks the world stage | Jeff |
| We need to take a stand otherwise we will soon find ourselves at the "MERCY" of what our NEW P.M. wants without our say so She has already made her strong ideas about Guns when she knows nothing about their use by responsible owners | Marylin |
| only way to try to keep politics out of it | Barry |
| Only if it was transparent and shared with all parties and general public. | Paul |
| It is too important not to hold a Royal Inquiry. There is far too much to find out!!! | David |
| Yes, everything needs to be analysed. | Jane |
| It is a chance to stand back and analyse the situation methodically and not rush into decisions that ultimately may be worse. | Fraser |
| Yes, I think it is too serious not to. | Dan |
| Far too much knee-jerk reaction is cutting across sane, sensible, and reasonable thinking. | Jack |
| I would go further, I would suggest that the inquiry should be carried out by a panel who are current and who are not past retirement age. | Sandra |
| Our present laws are adequate. Nothing can stop people from breaking the laws if they are determined to. It seems that the Prime Minister has some serious explaining to do in failing to act on the warning though and that her reaction over the gun laws is indicative of her guilt. Too much, too late. | Harvey |
| Neither review will get to the root of the problem which is the Muslims themselves.Instead of invading other countries by force for hundreds of years , they are now invading by stealth as immigrants or refugees. The outcome is still the sam, to convert the world to Islam. | Steve |
| J, Ardern and her extreme Left wing government will always have the largest mass shooting deaths { terrorism} on their Watch and they are accountable for allowing this killer to operate in our country and allow security breaches. Perhaps it is time to stop overtaxing middle NZ and perpetrating false socialist scares like global warming and tribalism. Instead properly protecting our country's borders and therefore the NZ people would be of more value. I am not surprised that NZ was targeted. We don't need to dismantle aspects of our own culture as a knee jerk reaction like changing the Crusader's name and wearing bits of cloth over women's heads just because Muslims are involved. And Pres Donald Trump had nothing to do with this. | Monica |
| Yes, let's make sure that this issue is scrutinised with impartiality and without the influence of those all too keen to make this about the oppression by the white man of the rest of the population. Already, various groups who think of themselves as marginalised, are taking the opportunity to ferment anti-white sentiment, the reverse of the very thing that unsettles them. There is an opportunity for New Zealand to move forward positively but there is also the possibility of greater disharmony coming out of this if things aren't done properly. | Greg |
| There is no need for a Royal Commission. We know what's happened. The police, doctors, nurses hospital and many many other volunteers did a magnificent job under the circumstances. If i a Royal Commission went ahead it would be a waste of public money. | Frank |
| I think she just wants browny points for the next election waste of more of our money | bill |
| Do we actually need one? Enforce the gun laws that already exist. Should there be a RC I would not want to see current or ex-politicians involved. Can this government not function without spending (wasting) taxpayer money on advisory groups for this, that, and the next – it is never-ending. | Fiona |
| Unnecessary | Cliff |
| A Royal Commission Yes please profiding that Muslim Jacindra can keep her nose out of it. | Johan |
| This would be the best option for a fair appraisal and reaction | John |
| YES! a Royal Commission of Inquiry so long as it hasn't been politicised as well. So far as we can tell, the actions he took were primarily to cause division between Muslims and non Muslims. If we can believe that his ideal political society today is communist China along with the ideas of wartime British Union of Fascists leader Sir Oswald Mosely then his politics are of the left and not the political right. | Don |
| not at all , waste of time and money,why no enquiry into the beheadings, of people in arab lands? | James |
| Too much "action woman" image about "saving" us is opportunistic. | Alister |
| | |
| --- | --- |
| Jacinda is grand standing & now she needs common sense & a INDEPENDENT inquire into laws ETC & stop trying to increase votes for 2020.PUBLIC/COMMON SENCE NOT GRAND STANDING & LOOKING GOOD | Cindy |
| Otherwise there would be a cover up in too many areas. | Martin |
| Nicky Hager should be taken to account along with his political supporters over limiting powers of our security services to investigate NZers | Robert |
| The enquiry needs to be wide ranging and apolitical, therefore a Royal Commission of Enquiry is justified – although it is hoped that more notice would be taken of any findings than were taken about the findings of the RC into nuclear matters as many shibboleths and much misunderstanding still remains in the community about that. | Francis |
| Anything less would be a whitewash | Alan |
| Most definitely. | Graeme |
| Yes, NZ has one of the toughest firearms laws in the civilised world yet law abiding firearms users are always targeted with despite by the leftist liberal Govt.. Ardren is only using a band aid to stop now what I call the start of racism towards religion and race. The Treaty of Waitangi being abolished would be start to healing the process. | Wayne |
| Jacinda Adern's rush to legislate against various firearms and other stultifying actions is typical of the immature. I could say a lot more, but I will not at this early stage of a very unfortunate and unacceptable action of an individual with a perverted sense of self with disregard to the realities. | Dianna |
| The Knee Jerk attack on the tools, will ultimately fail, as other sources for those tools are already apparent. Domestic (illegal) manufacture, smuggling, as with drugs and humans. Bad people WILL still get the tools they desire. | Lionel |
| Certainly! That would, hopefully, avoid the politicizing of the event and bring a more balanced conclusion. | Jim |
| Keep i [plain and truthful) | Rob |
| she's milking it for brownie points now | Graeme |
| We must protect our way of life not restrict it. | Chri |
| Yes, so long as it is done on a balanced approach & makes NZ safer from all attacks including those from Islamist extremists too! | Cyril |
| let the police follow their line of enquiry | gillian |
| Let police do their bit. | John |
| We need considered responses, rather than knee-jerk reactions. | Colin |
| Only way to ensure independence | Graham |
| but it should be conducted expeditiously and with caution | Gary |
| What would a Royal Commission do apart from use tax payer money, look at what we have been viewing and then return with long winded answers which in turn would be discussed and quietly put under the mat.. | Elizabeth |
| Definitely | Terry |
| Yes, the review must be unbiased as it will hopefully cover many facets of our conduct. | Dennis |
| This is not a chance for political grandstanding. | Kerry |
| Yes I think so. | Harry |
| A Royal Commission would be the right thing at this point but I fear that any sober and rational approach to investigate and understand this ghastly incident will not take effect in the public domain as it should. Why am I saying this? The bodies of the victims were not cold yet and the entire MSM horde started immediately to pour their toxic bile into the ether. One of the earliest remarks I heard on RNZ was WHITE RIGHT WING EXTREMISM. Sooo there!!! Trailing this another example Gamamaram of the Greens tweeted straight away blaming National and S Bridges for being indirectly responsible for the attack because of National's immigration policies.And the list goes on and on. One of the worst perpetrators of pouring out journalistic bile are STUFF and Huffington Post– just to name two of them.But what I am really disturbed and disgusted about is how the PM is turned into a speaking doll by her puppet masters. She has not only to put on a veil ( looking strikingly like a grieving Mother Mary emphasis on the subtle golden embroiderie on the veil to highlight her facial expression– congrats to the stylists– well done!!) What is worse is the fact that she is used to turn our entire nation into culprits by throwing unlimited financial aid at the muslim victim community ( and with this action giving us another example for her utter contempt she and her Govt demonstrated by offering a measly 100000 bucks to the victims of the catastrophic fire we had recently in the Nelson region– causing hundreds of millions in damages) This Govt's utter submission to a tiny Muslim minority is also showing in having prayers in Arabic in Parliament and ironically having Christian Church bells ring out. The hypocrisy is never ending. Apart from leashing out against all white and Christian people the LEGAL gun owners are under severe attack and turned into convenient scape goats . This is disgusting!! And the Hamilton chapter of the Mongrel mobs offer 'security ' for the local mosque. How grotesque but somehow understandable if you get my drift!! We are facing a massive division of our society in to two groups . The left pulling all the registers to take total control with the 'Human Rights Commission,Maori and Muslim leaders as silent contenders in the ranks and the ' others–' ie people like you and me who are not politically on the left– hence automatically put into the evil right spectrum which is responsible for all the evils in the world. | Michael |
| Any enquiry must not be able to be restricted in its terms of reference. | Graham |
| In God we trust | Jo |
| Yes, definitely. We need to have an independent well considered view , not a knee jerk reaction for political gain | Sue |
| Any review must be as unbiased as possible for the safety of all | Laurel |
| A completely independent inquiry is the proper response. Knee-jerk reactions of banning all semi-automatic weapons before reasoned analysis has been undertaken, and before all of the internment of innocent victims have been conducted, smarts of a government being ruled by emotion rather than logic. Whilst the efforts of the offender are abhorrent to any logically humane thinking person, I am reminded that it is not guns that kill people, it is people, the user, that kill people. Perhaps this is where we need to be looking in our initial review. | Michael |
| This would be the only hope we would have of preventing knee-jerk political laws being passed. | Ronmac |
| Yes we all want the truth and there should be a Royal Commission of Inquiry. | Ross |
| they public never new that there would be a coalition of minority parties, hence they were never elected to carry these combined policies through. The only party that had majority numbers singley was National. However our stuffed up media still print their crap and think we will believe it. Oh how I wish we had a media that challenged the crap coming out of these guys, but we don't. | Pat |
| Might help in the ridiculous blaming of Jordan Peterson . Cannot believe that Whitcoulls have taken his books off their shelves | Catherine |
| An independent review is what is needed for an impartial analysis. | Graeme |
| Labour and GREENS using the massacre to make political capital after disastrous CGT announcement. | John |
| As long as its not filled with all her leftie mates. Also every body should read Mike Loders article in Wednesday Herald and they will see the real facts on gun licencing | Mike |
| The SIS and the SS before them have had me under surveillance since 1967 with the phone tapped and mail taking a long time to arrive I have identified a few of their agents. I sometimes have had my own secret policeman. They were all bumbling idiots. I saw one at Papakura MC in the 1980s and saw him again in Melbourne in 1974. | K |
| Almost as useful as another 'working group' | Wally |
| There is something not quite right about this. How did the gunman manage to do all the travel he did, buy all of the guns,purchase the vehicles and feed himself with no job or means of earning. Who financed him. Perhaps an enquiry would uncover the answer to the questions. I can not believe red flags weren't raised with the travel he was doing and the places he went to. | Allan |
| There is nothing to be gained from such | Bryan |
| This country, my country, the country built by my forebears is a great little country and has nothing to apologize for. I wish it could remain small – the bigger we get the more problems and nutters. WE did not commit this atrocity and we have gone way out to help those affected. | Warwick |
| Lets hope the RC can actually get to the bottom of who or what was really behind the attack. | George |
| We need to have the complete and full facts of this tragedy made available to the citizens of New Zealand through an open and transparent enquiry with no political bias. | Kaye |
| The interpretation of events are the opinion of one Person in the Labour party wearing a head veal and presenting a submissive posture. We need the whole process reviewed by an independent non govt., panel. | Bruce C |
| So no stuff ups are hidden | Phil |
| Let's not go off half-cocked, with a knee jerk reaction to this incident, without considering, analysing, and dissecting all the ramifications of what is proposed as a solution. | Joyce |
| The facts are plain and obvious – no need for anything like a commission. | Jim |
| Because it will independent and free of political bias and knee-jerk reactions. | Laurence |
| As a former gun owner for the purpose of deer culling I consider that the rules for owners should be fair and that adequate training must be given in their use and care. | Brian |
| We always do everything at 110% so why not? | Terry |
| Let the police follow due process. Investigating criminal activities is not a job for politicians. | Alan |
| This govt has to learn to consult the taxpayers of NZ start acting like a democracy | Christina |
| The only problem I see with an inquiry is the terms of reference. Most inquiries seem to be a rubber stamp affair leading to a pre-determined outcome. So it is a tricky question really. | Neil |
| There are too many unanswered questions. How if the criteria were adhered to could this monster have ever been issued with a firearms license? We the people need answers. | Lee |
| | |
| --- | --- |
| Every New Zealander deplores the loss of life and especially the innocent children caught up in this tragedy that stands to mar our history for ever. The Information accompanying this item states that that when the publication by social media broadcast of the alleged killer's manifesto did not raise alarm bells, (WHY?), the manifesto was sent to the Prime Minister (directly). As we taxpayers know, the Prime Minister has a separate personal security squad, so it is impossible to escape the realization that the Prime Minister as well as her Security Department, knew of the manifesto, knew of the alleged killer's intent. The PM's Security Squad must have known of the intent. We would expect from that action that the Police and Internal Security knew of the intent. Perhaps this explains the very rapid and organized response which represents the governments preset agenda. It begs the question, Were the Authorities fully aware, Did the Prime Minister Know, of the intent, and knowing did nothing in order to springboard their own agenda. Was the at risk group simply treated as potential collateral loss. After the misinformation of 911 to the USA public and the world, sadly we have to ask these questions and seek clear answers, so that we citizens are not drawn to reacting on false information. In light of the statement the Manifesto was sent to the Prime Minister did the Prime Minister have prior knowledge. Before was accept any knee jerk reactions to gun control or mass surveillance, we need this question answered first. If it is true, then we might expect the Prime Minister to step down, in shame. | Richard |
| Absolutely. Knee jerk reactions are more often counter productive, and ill considered. | Fred |
| Most definitely, a considered and well thought out response is required, not another knee jerk reaction. | Kevin |
| Much of the current narrative is just feeding into the sort of outcome the shooter envisaged. | Peter |
| This stupid act by a foreign visitor to our shores who had a record of suspicious behaviour should never have happened. Why did the police not respond to warnings given by so many who have opened up on TV news to say they gave warnings the police ignored. Heads should roll over this for lack of responsibility to their position. A terrible tragedy for our peaceful country, I hope it ends here. | George |
| Yes, as long as it is undertaken by a truly impartial apolitical 'Royal Commission'. Too often inquiries are simply for the benefit of antagonists, and this can ultimately create more friction, hate and racism – the exact opposite of it's very intention. | Stuart |
| there has been a lot of knee jerk reaction and a lot of truth covered up have had to go overseas to get some reality news media have gone into a frenzy don't look as though they are ever going to stop at the end of the day was not if but when | Russell |
| It happened a week ago. It is history. No one could have stopped it. N.Z. must carry on as before as I am. | David |
| By undertaking a royal commission of inquiry it takes away political interference so to do so makes this situation more transparent. We should not be to hasty in passing laws that may have a negative effect like introducing draconian gun laws as most gun owners like myself and holding a current gun license should be protected. | Ken |
| That would take it out of the political arena and therefore should be unbiased. | Ian |
| While I absolutely condemn the act of violence against our citizens, the perpetrator also attacked the democratic framework of our country. A knee-jerk response to legislate against perceived causes of future threats "under urgency" is counter to a transparent democracy. In this respect, sadly…the alleged terrorist & anarchist groups that support his flawed ideology have won this round. To all our Parliamentarians, follow the Swedish example, consult widely & objectively in the context of a Royal Commission and prepare sound law going forward. To the Leader of the Opposition & Party, now is the time to stand out and do your job,. Ditch the "go along to get along" approach you're taking and use your Party's leverage in the House to fulfil your obligations to democracy & the people of NZ. That's what you promised in Opposition & to date we haven't seen it…Simon, now's your opportunity to stand up for our country & develop world class legislation, devoid of the misinformation that's swirling in our midst at present.. | Paul |
| No I do not think it is needed. The police, ambulance and hospital staff all did a magnificent job under the circumstances. The person responsible for the shooting acted alone and it does not seem there would have been any events that would have caught the attention of the authorities to keep an eye on him. Now that the PM has changed the gun laws, so no need for a Royal Commission inquiry and I expect if there was an inquiry there would be nothing new from it that we don't already know. | Frank |
| i have no concerns with an inquiry which is clear in it's questions, has no suggestion of a desired finding, has properly selected non political allied participants and is totally transparent in it' operation. | Vernon |
| I cannot imagine any form of inquiry that will have a positive benefit. I take issue with the suggestion that the intelligence services "dropped the ball". Short of either allowing people to arm and therefore defend themselves, or alternatively a total ban on the private ownership of any form of firearm, nothing will prevent a recurrence of the type of tragedy that occurred in Christchurch. | Peter |
| Prior to the 1980's immigration was related to the economy and became economic immigration which meant an immigrant came to a job! To ensure that the creation of wealth was the driver – migration was only from compatible cultures. Today, after years of socialism, immigration has become open ended and based on social and political international policy. Thus, we now have the fear, deaths and desperation of terrorism that was not a factor of economic migration. Forget the event, face the realities and move onto the potential disaster that lies ahead with 50,000 Muslims only needing a spark to set off terrorism retaliation. It was easy to see about 4 potential bomb makers in the footage shown to us thus far. The problem lies in the immigration policies and the failure to respect human nature. Only a fool would believe that a magic wand can be waved and a democratic society would accept the forced integration of incompatible cultures. We have been tribal for 6,000 years and could be for the next 6,000. And what about integration? The Muslims have their own segregated schools in NZ that are not open to students from NZ society. They are not integrating there are segregating! There is also a question of money! Few of the Muslims are in full employment and many are on government benefits. We the taxpayers are called upon to pay for this mess! Currently, the government has borrowed heavily to pay for the public services we need to fund a developed country and keep it safe and secure. The government has overspent and revenue income cannot pay for the services needed. It is likely that the government will keep funding the Muslims whilst New Zealander%u2019s continue to struggle with accommodation and job security. NZ First was elected to curtail and mend immigration but has deserted us. Winston Peters has retired but is still in Parliament. The proverb could be: "Fix it or have your legs blown off at the local supermarket!!!" | Frederick |
| Waste of time | Russ |
| A RC will be a waste of time and money, this was another govt sponsored terrorist propaganda attack, they (UN) want our guns followed by the take over of NZ by the NWO…….. | Wayne |
| Yes. A wide ranging independent inquiry would gain the best result giving a wide range of views to formulate good future policy. | Graeme |
| Absolutely. We've had too many knee jerk reactive infringements on our freedoms already. | Brenda |
| As per the strict guidelines you described in the last two paragraphs of your article. | Erin |
| Will be free of political agendas and knee jerk reactions. | Max |
| Unfortunately almost everything she does has to have an inquiry first. Just look at the laws & see how they can be strengthened without too much constraint on our citizens. | Nick |
| For reasons given by Dr Newman | Russell |
| Take time to get it right and not a knee jerk reaction | Wendy |
| It requires a Royal Commission so that all interested parties can make their submissions and that it is free of any political bias. There should not be a knee jerk reaction and any changes thought necessary to our existing laws should be well thought out. | Keith |
| There will be enough soul searching and genuine internal investigation without going to that expense. Some ex= it.politician would cream of couple of thousand dollars a day to run | Bruce |
| the last thing we need now is the loony left leading the changes | Barrie |
| Any other, less authoritative approach will enable this left-wing government to dictate changes in legislation that are in line with its policy of progressively restricting our civil freedoms. We are only a short step away from "thought crime" already | Graham |
| | |
| --- | --- |
| These Pollies know about the problem and have has years to fix this keep putting off what they should be doing. LEGISLATION Jacinda Ardern had a chance last year and fudged it….. LABOUR NEED to STEP UP and work for NZ. | Carl |
| Needs to be independent and separate from government so as to avoid cover ups and the public only being told what suits the governments agenda | Henry |
| We've had enough of the PM's 'captains calls' to the detriment of our future economy, I'm afraid she has neither the experience or knowledge, to attempt this on her own. | Merryl |
| why do we have to have continuing commissions on everything | Jim |
| Spend time on a full enquiry looking all the details and considering responses, rather then hasty decisions taken when judgements are clouded by grief and perhaps guilt. | Brian |
| Yes I think so. | Bob |
| This is a wonderful country but for too long it has been too soft in many ways, not the least of which is in border patrol all people returning from these questionable countries should be treated as terrorists until proven otherwise | Tom |
| But be TOTALLY INDEPENDENT of Government interference | William |
| To politicise the gun laws is a disgrace and will only result in bad law. | Rod |
| a sensible.rational ,balanced Inquiry should be conducted to ensure we avoid draconion laws that do more harm than good | Peter |
| Every thing going on at the moment is Knee Jerk reaction, they need to stand back and have a good look | Colin |
| Just more cost | Murray |
| Enough is enough. No more Ardern grandstanding. | Richard |
| A hurried, ill-advised Law Change will only affect the honest People. There are some aspects of the Gun Laws that do need tightening AND one Law does not fit all. God defend N Z. | Geoff |
| .absolutely a much wider understanding can be obtained from the multiple brain storming of all sections of the community rather than just Politicians | Dene |
| I think we need to get stricter on gun laws. | Len |
| Let the police and security services do their jobs! | Eb |
| Too cumbersome, but it should be a unitary tightening of the gun licensing laws including the easy issue of licenses to foreigners on arrival in NZ | Gerry |
| Independent and thorough | Bev |
| Yes no less than a Royal Commission will get the answers we need. The intelligence agencies have failed us miserably. Anything less than a Royal Commission will just become a political bun fight with all sorts of idiots coming out of the woodwork with their own warped agendas. Look at the comments by Marama Davidson & Anne Salmond. Shame on them both! | Rex |
| The reason for and the identity of the perpetrator of the tragedy is well known. What can be gained from spending more millions? | Maurice |
| Waste of money & time as intelligence groups will be hamstrung thru secrecy requirements | Wayne |
| Why do we need another commission get on with the job and stop procrastinating about what should be done | Andrew |
| keep it away from politics | David |
| NO. We know what happened, an inquiry is not necessary | Ranald |
| I support this because it will given all the resources required and it will not be reporting to a minister who may alter it to suit some particular theory or view point they may hold | Colin |
| ABSOLUTELY | Carl |
| An inquiry is needed but not a Royal Commission. | John |
| The "Extremists" need to be monitored more closely, and our "Border Protection Forces" need to be more diligent. | Garry |
| More chance of getting an in depth report rather than one which maybe party dominated | Greg |
| The gun laws are already in place, but the state fails to enforce the laws and punishment for breaking the laws amount to nothing more than a slap on the wrist. Where was the PM when so many have died in our low socio-economic areas in gun violence. I've never seen her don a lava-lava and run to those communities to pour out her grief or even mention gun laws. Just a publicity stunt and an appeal for votes. She even went on to publicly promise that, "You WILL get justice!" addressing the Muslim community. Totally inappropriate because she is pre-judging the case. She does not understand that to radicalised Muslims, "justice" means execution. So if no-one is going to be executed for the shooting and murder of their people, THEY will do the executing. Imagine what that is going to look like. There's just been too much hype with copious prayer meetings, speeches, condolences and rhetoric that was clearly over the top, which radicalised Muslims view as justification for further attacks, even though radical Islamists murder Christians en mass as Christians pray in their churches. In January of this year 30 Christians massacred in the Philippines ( world leaders are silent). In the past three weeks 120 Christians slaughtered in Nigeria ( world leaders and the media ae silent). Between 2014 and now nearly 6 000 Christians have been murdered and their churches burnt down. Does anyone care? NO! And note in the face of this genocide not a single Muslim EVER condemn these acts of violence. But oh, don't touch a Muslim because then the whole world will condemn it at every opportunity and for months on end. I'm sick of the double standard! | Helena |
| I voted yes but how will we know if the royal commission is stacked with people of political bias favoring the left? Who trusts this government to do the right thing for the citizens? | Rex |
| Reluctantly – YES! Reluctantly because I have little confidence that the commission set up will be free from political bias. Since the Liebour Control/Left freaks will be appointing the commission, you can bet your life it will consist of Control/Left freeks! | Ron |
| I'm not sure it can be independent. | Jill |
| It must be independent of any political interference | Brian |
| Yes – we need reason to prevail and long-term, viable solutions to be arrived at, rather than knee-jerk reactions. | Scott |
| Yes | Athol |
| Leave it to the Police and the FBI. | Mark |
| Only if it is truly independent and sincerely listens to all New Zealanders. The tragedy was shocking but like the Norwegian Prime Minister said after the massacre there "We must not allow this to hurt democracy" For if the govt did that then evil would have triumphed. | Harriet |
| | |
| --- | --- |
| Non partisan unbiased review needed | Colin |
| A Royal Commission of Inquiry is the logical way to stop the Extreme LEFT P.M. that we have, from using this disgusting cowardly act, as a means to implement Socialist control of social-media, & eventually disarm all HONEST citizens. Gun laws of any kind, do not stop illegal ownership of deadly weapons. | A.G.R. |
| When we have a rape or some other cruel and despicable crime do we ever rush our and say: "The laws must be changed!" ? No, we do not. And one reason for this is that no matter what the laws may be, the unlawful will not give a toss about them. So for Jacinda to rush on screen – without any real knowledge of what the actual laws may be or in what way a changed law might have changed the situation – and say the "gun" laws must be changed is acting rather like a chook with its head cut off. I understand the "gun" was in fact a semi-automatic "A category" rifle and that it was changed by having a high-capacity magazine fitted in place of the lawful-sized one. While that may have broken the law, what change in the law could possibly make that act impossible? | Rob |
| Definitely, as long as it their recommendations are debated in parliament fairly soon; not in a long queue of inquiries Labour' has called for! | Frank |
| To bring us up to date and see where future attacks might come from | Warren |
| there should definitely be an open and transparent process providing information, consultation with the public and no steps taken that lessons our democracy and limits our freedoms and especially our ability to express and debate concerns, topics and anything for that matter. Everything should be in the open and nothing beyond reproach. No intrusive government or other entity invading our privacy without criminal connections or activities being proved to be involved. | Carol |
| I do not trust this govt | Rod |
| Knee-jerk reactions such as Jacinda Ardern's only harms the whole country. | Jenny |
| No because there should be no gun ban | Bob |
| There are so many ways to kill people without using guns — anyone remember Aum Shinriko — that a focus on guns would be stupid. | Richard |
| anything else would be a sham of political maneuvering. | Steve |
| No other form of enquiry would have the level of independence as a Royal Commission. Such independence is essential in this instance. | Graeme |
| As long as it takes many years so that some semblance of sense will be introduced into politicians' minds hell bent on re-election! | Ray |
| it has to be void of political interference | Rex |
| Please, please, please, cut out the political posturing and actually use what we have. | Graeme |
| The only thing that worries me is how independent the enquiry would be and would it cover an inquiry into. the Muslim side of the issue e.g,. Why were so many Muslim's floating around on visas ? We must remember that the muslims stated intention is to take over the world . | Jock |
| This tragic event should never be allowed to happen ever again. | Robert |
| So it's fair and just. Not the agenda of political groups | Elizabeth |
| THIS WOULD SEEM TO BE THE ONLY POSSIBLE WAY TO DEAL WITH OUR WORST EVER INCIDENT. It must be totally non-party and held as expeditiously as possible. | Mabel |
| No, the Government needs to recognise that this was a Lone Wolf attack. In most cases they simply cant be prevented. Sure with the benefit of hindsight both Paddock and Tarrant could have been stopped – but at what cost to our freedom? My deepest sympathies lie with the communities affected, but victims here are being used for any number of political means. | James |
| Let it die with the tragedy, no useful purpose will change the occurence nor prolonged media coverage biased to change NZ social or radical behaviour. | Ian |
| We know what happened, so we don't have to spend millions on a waste of time, having a royal enquiry. | Frank |
| Absolutely. Something of this magnitude should be investigated thoroughly. Also we should be investigating other hate groups to ensure this doesn't happen again. | Renee |
| Absolutely as for to much is buried in rumour and conspiracy. | Paul |
| | |
| --- | --- |
| Yes – a Royal Commission is the only way to ensure the inquiry is independent. | John |
| Absolutely yes – the public deserve a thorough inquiry and the families of the victims will want proper answers. | Tony |
| The whole thing was shocking. It is so sad to see people taking advantage of the situation to push their political agendas. | Gordon |
| Only a Royal Commission would do justice to a tragedy of this scale. | Sue |
| The emerging political interference is a disgrace. A Royal Commission is the only way to ensure the truth comes out and that politicians don't pass agenda driven laws in the shadow of the country's grief. | Brian |