October 23, 2016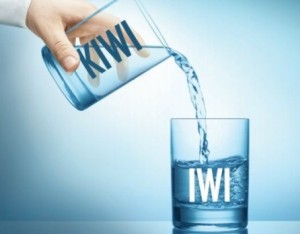 With the Treaty claims process coming to an end, the right to control public resources is becoming a central focus for tribal corporations as they enter the post-settlement era. Their priority is the control of fresh water.
New information shows they are making significant progress – but first, let's recap on developments to date.
Back in 2003, Helen Clark's Labour Government initiated a fresh water reform programme. As a result of the strong influence of the Green Party, it was based on the concept of 'sustainability', with Maori interests largely cultural: "Water has significant cultural value for Maori, who perceive it as having mauri (life essence)…"
By 2005, the political landscape had changed dramatically following the controversy over the foreshore and seabed law change. Maori MP Tariana Turia had quit Labour and formed the Maori Party, and as a result, Labour's 'Sustainable Water Programme of Action' acknowledged not only culture, but also tribal 'partnership' and 'rights' – in order to lure support from Maori voters.
By October 2006, iwi leaders were demanding control of fresh water: "The iwi argue that they have property rights to the billions of dollars earned from the lakes and rivers, which are the source of much of the country's drinking water. If the move succeeds, it could see water users depending on iwi for their supply. Commercial users could face an iwi levy."
It appears that Iwi leaders were under the mistaken impression that Labour's fresh water reforms included the privatisation of water rights. They considered that if a property right was being created, they had a claim to it under the Treaty of Waitangi – similar to the situation in 1986, when fishing quotas created a property right and they received a $170 million fisheries settlement.
Water, of course, is a much bigger prize. With the country's fresh water resource estimated to be worth almost $35 billion a year, it's not difficult to see what's driving iwi demands – vast sums of money.
Labour, rejected the demands of iwi leaders, upholding the strong position taken by successive governments, that water is controlled and managed by the Crown for all New Zealanders.
In 2008, when John Key was elected Prime Minister, he brought the Maori Party into his Government and established preferential access for Iwi Leaders to Cabinet. A Communication and Information Exchange Protocol was drawn up and signed by the Prime Minister and Iwi Leaders to ensure their views are represented in Cabinet and in the policy development process. In particular, the Iwi Leaders Freshwater Group engages directly with Senior Government Ministers at least three times a year, and Government Ministers regularly attend the quarterly Iwi Chairs Forum meetings – the latest in August in the Waikato, where five Government Ministers were in attendance.
National continued on with the fresh water reforms instigated by Labour, utilising their concept of a stakeholder group – now called the Land and Water Forum (which includes iwi leaders) – to spearhead policy development and provide advice to the Government.
However, it was the partial privatisation of state-owned power companies in 2012 that provided the leverage iwi needed to escalate their agenda to control fresh water.
During the Waitangi Tribunal's hearing into the Maori Council's attempt to stop the asset sales, appeasement was clearly on the Government's mind as they tried to shut down the disruption to their share sales programme. The Crown's Counsel told the Tribunal that the sales would not prevent the Government from 'recognising' the 'rights and interests of iwi in fresh water'. New "economic rights over water" in the form of "a levy or royalty" were also suggested. It was emphasised that "recognising Maori rights… could include decision-making in relation to care, protection, use, access and allocation, and/or charges or rentals for water".
Unsurprisingly, the pro-Maori Waitangi Tribunal found that the Treaty had given iwi the "exclusive right" to control fresh water in their area, and a second inquiry was scheduled for 2013 to determine how Maori rights in water could be recognised and protected by the Government.
However, by agreement, that hearing was delayed until later this year, to enable "the Crown and the Freshwater Iwi Leaders Group to work together across 2015 to develop options for the recognition of iwi rights and interests in freshwater".
The result of their collaboration was the "Next Steps for Freshwater" consultation document that was released in February. It proposed a range of reform measures, including iwi control of fresh water: "We propose to require regional councils, when setting freshwater objectives, to identify the values of the iwi that have associations with those freshwater bodies. There needs to be ways for iwi to participate in decision-making about those water bodies. This decision making occurs through development of regional policy statements, regional plans, catchment plans, and consenting."
The Government would be well aware that requiring councils to determine Maori rights and interests in fresh water will ensure that any tribe claiming an association with any body of water will essentially end up controlling it.
In addition, as requested by the Freshwater Iwi Leaders Group, the Government also proposed establishing mana whakahono a rohe, a planning regime that would give Maori tribes exclusive control over all fresh water resources in their areas.
On page 22 of the consultation document, mention was made of the need for further policy work: "further work is required to develop options [for allocation policy]… these will be progressed over the coming months with a technical advisory group".
Our research has now uncovered the fact that an extensive three-year fresh water policy development process is well underway. It is a process the Government clearly doesn't want you to know about.
Their Cabinet Paper explains it this way: "The public has been informed of our intention to continue work to develop freshwater allocation policy proposals, through publication of our consultation document 'Next steps for fresh water' on 20 February 2016. No further media announcements are intended."
In other words, the Government has decided that an innocuous comment in a complex consultation paper is sufficient to inform the public that a major programme of crucial fresh water reform is underway.
This is in sharp contrast to the way iwi leaders have been treated.
The Cabinet Paper explains: "We seek Cabinet's agreement to a work programme on water allocation. We have discussed this draft terms of reference with the Iwi Leaders Group, who expressed their support for the approach. This will be a complex piece of work and is likely to have significant impact on the New Zealand economy. It is important to take an approach that ensures the policy options we are presented with are supported by a strong evidence base, and are well tested with those who can tell us how they are likely to play out, practically, on the ground. It will take time to do this and initially we will need officials to explore a wide range of options before narrowing down to those that are most feasible. Advice on options will include how they are consistent with the Government's fundamental position that no-one owns fresh water, and that fresh water needs to be managed at a local level, catchment-by-catchment."
A network of advisory groups consisting of an Allocation Team, a Joint Advisory Group, and a Technical Advisory Group, have now been established to advance this work programme. Iwi Leaders have been invited to have a presence in all groups, and indeed have had a significant hand in determining the process, the advisory groups, and the membership of those groups. This far from independent process has no doubt been designed by iwi to produce their desired outcome.
The "Allocation Team", set up to develop fresh water policy reform proposals for the Government, is being "led by officials from the Ministry for the Environment, the Ministry for Primary Industries and the Treasury. The Ministry for the Environment will also appoint nominees from the Iwi Leaders Group to the Allocation Team. This will enable advice to be informed by iwi perspectives."
Iwi Leaders are also represented on a "Joint Advisory Group" and, along with Crown advisors, will have an opportunity to consider and comment on all policy proposals before they go to Ministers.
The Government's "Technical Advisory Group", which has been appointed to provide expert feedback on the feasibility of the policy proposals suggested by the Allocation Team, consists of David Caygill, Suzie Greenhalgh, Catherine Harland, Chris Keenan, Craige MacKenzie, Jim Truesdale, Elizabeth Soal, Adele Whyte, and Roger Young. Under the Cabinet Fees Framework, they will be paid $500 a day, with $625 for the chairman. They have been appointed for two years, but given the project is expected to take three, their appointments can be extended.
In terms of the proposed timeframe for the project, by the end of this year a full range of reform options will have been identified with advice provided to Ministers on which ones should be explored further.
Next year, the policy options agreed by Cabinet will be modelled, tested, and refined, with final recommendations made to the incoming government at the end of 2017.
The third phase of the project in 2018, will include limited public consultation on the policy options being proposed. The final implementation of the reforms will be "through either amendment to the National Policy Statement for Freshwater Management, regulations or legislative change."
In other words, the government is already planning to push through major reform of fresh water management in New Zealand by the back door using a National Policy Statement or regulation – both of which would avoid further public scrutiny and the democratic Parliamentary process.
This is clearly a strategy designed to introduce substantial race based privileges to a national resource, with limited public involvement, and without attracting attention. What's more the timetable delays public consultation until after the 2017 election, thereby avoiding the risk of it becoming an election issue.
Although the Cabinet Paper raises concerns about conflicts of interest, it makes no mention of the glaring pecuniary conflict of interest of Iwi Leaders, who stand to make billions of dollars from water rights, if the final policy outcome goes their way.
So what does all of this mean?
Essentially without notifying the public, the National-led Government has entered into an arrangement with Iwi Leaders to reshape freshwater management in New Zealand. To avoid public concerns over the race-based control of fresh water being raised at the next election, they have not only concealed details about the reforms, but they have also scheduled what little public consultation there will be until after the election.
National is clearly hoping that in the next term of Government, together with the Maori Party, they will be able to introduce the tribal control of fresh water – long demanded by the iwi elite – through the back door.
This week's Guest Commentator, Anthony Willy, a former Environment Court Judge and Lecturer in Law at Canterbury University, puts it this way:
"It will come as a surprise to the general public that their rights to have water allocation decided on a principled basis, irrespective of race, have been so severely compromised without any public input.
"Creating imaginary rights and rectifying wrongs taken out of their historical context may give the academics and their ilk among the policy makers a warm feeling of rectitude but they do nothing to promote and preserve the greater good."
I will leave the last words to then National Party conservation spokesman Nick Smith, who, in 2007, before he and his Party became cheerleaders for Maori sovereignty, stated that water is a public resource and "We think it is a mistake to try and divide the management of water along ethnic lines".
How his tune has changed. But what's most disturbing is the conniving and arrogant dismissal of the public's right to be kept informed of changes to the way this crucial public resource is about to be managed.
THIS WEEK'S POLL ASKS:
Do you think it is acceptable that iwi leaders have been involved in establishing the process by which water rights will be determined?


*Poll comments are posted below.
*All NZCPR poll results can be seen in the Archive.

THIS WEEK'S POLL COMMENTS

| | |
| --- | --- |
| Feeding at the trough again. | Dene |
| Another reason for NZers to stand up and be counted. We are becoming visitors in our own country. | Sue |
| No, No, Absolutely NOT. After being a National Party subscriber and supporter all of my adult life there is no way I will vote for them after hearing this. They have become arrogant and too big for their boots. I have totally lost faith in them now. It's time they listened to their public again!!! | Jude |
| | |
| Water is vital to life and should not be controlled by any group but be available to everyone. | Chris |
| Yet another example of an ethnic minority (& the present Government) screwing the rest of the population to get yet another massive hand out to the detriment of everyone else. And the Government hoping that they will win votes from those that benefit. | david |
| This is worse than selling off the power stations or ignoring the referendum on the smacking bill. How do we stop this and keep water rights in the hands of ALL NZ'ers? | Ray |
| Water does not belong to anyone, end of story. | Chris |
| Race based laws divide communities. | Sam |
| I continue to be amazed that the white washed descendants from a bunch of stone-aged cannibalistic fore-fathers who ate to extinction other earlier colonists hold sway over everyone else these days. Enough BS…STOP ALL MAORI claims to any thing from the public purse. If said descendants want their culture kept I salute them and encourage them to get off the dole, out of the prisons, off my property…and earn money to keep their 'rich' history alive. | Mike |
| Maybe you should just send the comments pages to our Mr Key and let him see what the real kiwi feels about our so called indigenous people. | William |
| WE did not elect them as decision makers keep their noses out of the H2O | Warren |
| An ongoing example of the Govts attitude to the general public. "We'll do as we want!". | Helen |
| No way !! | Elayne |
| Serious case of vested interest. | Laurie |
| All Maori at the most are only half Maori and all the Fresh water is for all New Zealanders not a few Greedy individuals. | Graeme |
| Why would the government allow 14 % of the population of the country have exclusive rights to the fresh water . It should belong to all New Zealanders. Moari are not the indigenous people of the country they arrived by canoe a few hundred tear prior to the Europeans. If you say something long enough people will start to believe it. Wake up. | Wendy |
| Especially as it is all being conducted in secrecy. The devious and underhand conduct of this Govt is appalling – we need Winston to bring some reality to this situation, and expose the carry on to all New Zealanders. | Craig |
| Maoris keep the courts busy and the Police active. They don't appear to have the time to dwell on social management. | Anon |
| All NZ'ers require water. It is a national resource and should remain under government control. We should NOT have to pay Maori for it!!!!! Treaty or no Treaty they have no more right to the water than the European of this country do.Racism gone mad!! | Lyn |
| The Treaty is not our founding document, it was ratified in May 1840 by the borders of New South Wales (NSW) being extended to encompass "all of the islands of New Zealand" and we became ruled by this State in the same manner as the island now known as Tasmania. There is no record of the Treaty recrossing NSW border to here as a document can only be ratified once. Our true founding document is Queen Victoria's Royal Charter of 16-11-1840 which officially split us from NSW to become an independent British colony and gave us our first constitution and English law only. The word "Treaty" does not appear in this document, you are being conned. This Royal Charter is available from Archives NZ and refuse to believe they don't have a printed copy, I have this printed document. | George |
| We need to ensure that FRESHWATER is not only an election issue but the number one issue with the real cause exposed which are the Maori parliamentary seats and the Waitangi Tribunal which need to be abolished. Bill English, John Key, Nick Smith need to be exposed as creating racial elites. | Monica |
| This is a subject which must be put to a referendum. It is a national resource for all citizens No one owns water – it is a free gift which falls where it does. Any attempt to give control of it to any racial group is political suicide and would decimate National in a future election. | Brian |
| Water is a right of life, any resource created by nature should be used and respected as needed but no one should own it!!! This is true for all other cultures except Maori!!! | Craig |
| John Key's wilful sellout of every NZ voter's authority relating to fresh water, to un-elected race-based Iwi gang paid lavishly and deviously out of Cabinet funds, is a despicable betrayal of democracy in NZ. | Terence |
| The process described appears shockingly race privilege Maori oriented and will create major division among NZ Citizens. | Stan |
| Staggeringly arrogant on nationals part. | Ian |
| Thank you Muriel for bringing this to our attention and holding the Governments feet to te fire. We have to ask ourselves whatis going on here. What is Key's real agenda? If National carry on with this scheme they will not hold the Treasury Benches again for generations and at the very least are inviting NZFirst to hold the balance of power. If Winnie plays his cards right and remains true to the position he has always projected……..that there should be no law in NZ that is racially based…….he may even attract enough support to demand the PMs job. Peope, I believe the time has come to throw our weight behind Don Brash and Hobson's Pledge. This group is the only one with enough guts to stand up and tell it like it is. | Ronmac |
| Key is giving far too much away….. | Muzza |
| One of the main reasons Ngai Tahu would be pushing for water control would be to irrigate the thousands of hectares of rocks they have control over in the Balmoral and Eyrewell forests Sir Douglas Montrose Graham so graciuosly gave to them as a treaty settlement. Just one of the ventures us dumb taxpayers have to bring into profit if they run at a loss. | Sam |
| This is apartheid in reverse. NO ONE owns water and the govt. certainly will not be getting my vote next year. | Robert |
| I am surprised that you are even asking me. | Maurice |
| DEMOCRATICALLY ELECTED LEADERS SHOULD DETRERMINE WATER RIGHTS. IWI LEADERS SHOULD BE LISTENED TO AS ANY OTHER MEMBER OF THE COMMUNITY. | KEVIN |
| Water belongs to all of us. no0-one has more rights than another | Margaret |
| Should be a National poll involving all citizens. Not a select few. | Mark |
| To some extent it really doesn't matter, the govt. position is that nobody owns water. However, with all things being claimed for, its all about the money and who can be fleeced easiest. If anyone should make decisions about water rights, it is best left with councils. (IMO) | Ray |
| Iwi leaders are not elected by the electorates and have no place is such discussion unless leaders from other groups are appointed on a population base to represent each ethnic in proportion to the Maori participation and in addition to the political representatives as they have proven that they cannot be trusted and will continue to attempt to pervert the development and basic rights of New Zealanders. | John |
| Absolutely and categorically NO! | Steve |
| Don't Maori get it .NO ONE OWNS THE WATER..This current government is absolutely pathetic as regards several issues that affect the majority of New Zealanders. This claim by Maori is just another sickening show of the desire of greed and control. | Mike |
| As usual the racist National party and maori are going about their underhanded agendas hoping the tax paying public will not be aware of what they are up to until it is too late. I'm wondering how they are going to tax me as I get my water from the rain on my roof, I have two 22500 litre tanks so I won't be using brown tainted water. | Stevo |
| Just another race-based allocation along with all the rest. | Brent |
| The water belongs to all New Zealanders.Maori have no right to this claim -time this nonsense stopped- where is the person or government with the courage to stop this ceaseless demanding from the Maoris. Time for them to grow and join the real world and not the old one! | Barbra |
| Water should be available to every being on this earth, Human, animal & bird, and should not be under a controllable process, except for prevention of contamination. | Mike |
| Once again this government is stabbing the public of New Zealand in the back . | Digby |
| Water is life, not only maori think that way and water belongs to us all and should be controlled only by government. | Carolyn |
| I think they should be involved, but I don't agree with any change of Crown ownership & management for all NZ'ers. This will be an election vote sticking point. | Neil |
| It is treacherous that government is able to be manipulated by tribal maori into a position of enacting NZ's freshwater resource into the control of any one ethnicity. | Maureen |
| As long as they only have a proportional representation and vote. | Brian |
| This is racist. | DAVID |
| The mere fact that iwi leaders have been consulted where local councils have not been invited to contribute to the debate is an indication that the horse has already bolted. Why doesn't someone get up in Parliament and ask the same question? | Mike |
| About time goverment realised that we are all one in NZ. | Simon |
| Big trouble ahead for NZ if this is not dragged into the public view of ALL Citizens! | Joan |
| It is a disgraceful abuse of public trust that The Government can even contemplate trading long term stability for such short term continuance in office. | Geoffrey |
| Will this be the straw that looses national the Government benches? | Michael |
| Someone must stop the billions of litres of fresh water being exploited by Foreign Corporations and sold overseas at huge profits. Such that underground water tables are receding in many provinces. The opposition is useless and the government is turning a blind eye for political gain. | Frederick |
| Apartheid rules and it will be sad if you can only drink water if you are Maori but then they will probably sell it all to China much like the fisheries sell out to Japan. | Rosie |
| Apartheid policies will destroy harmony in NZ. | Ray |
| Speechless…when will this sickness end! | Brian |
| Absolutely not,.Once again race based decisions by our so called elected representatives. A complete sellout. | Norm |
| Disgraceful. | Jane |
| Having voted no, all sectors of the population should be involved in any such discussions. | Peter |
| If they get "control", then will iwi pay for all flood damages, drainage schemes, water works, pipes culverts, street drainage, dams and orher capital "investments"? | Rod |
| Just another example of Key doing deals to serve his own purposes, and not in the best long term interests of NZ. | Fiona |
| Once again National seems determined to sell us out to Maori, the way they are going they might as well let Maori run the country, yeah right! if that happens I am out of NZ. | Fraser |
| Water was here before Maori and belongs to everyone. | Lynn |
| When will the greed of the iwi leaders ever end? No. No. No. Fresh water belongs to ALL New Zealanders not to one tiny percentage. How can we ever be united in this country when claims like this are made. | Diana |
| All Water fresh and salt should be controlled by Government for all New Zealanders and the best use for the country as a whole. | Wayne |
| Involved, yes, but only in a consultative way. | Trevor |
| Absolutely not… this needs to be brought out into the public domain immediately instead pf leaving it until the next election …name another country in the world where the so called indigenous people have been paid out billions ….it is just another trough for them to put their snouts as the gravy train "treaty of Waitang"i is supposedly drawing to an end so the greedy elitest push for otherways to get more for nothing!! Maori should have to prove they are full blooded Maori as the large majority are mixed bloods many of them openly call themselves Maori to benefit from all the handouts they receive that no other race can benefit from'…so over it ..Winston Peters will get my vote this time round and I have been a national party supporter .. People are fed up and disalusioned John Key …come out and have a conversation re the water with 99% of people who do not like the way this country is heading. And by the way it is New Zealand not the Maori pronunciation. | Dianne |
| What is wrong with our Government that they can even contemplate such a racist divisive move? The water is essential for all of us and no one racial group should have any say or control over it whatsoever. | Helen |
| The lack of general public input is outrageous. | Jenny |
| One People, ONE law. | Lionel |
| All potable_ Fresh Water derives from the Air via the process of precipitation. As a product of the air, the fresh water collected in streams, aquifers and lakes, is by definition Public Commons owned in common by the General Citizenry in undivided shares in common. As such The Iwi, Neither Iwi leaders, do NOT have any right to be Deciding any (self Interest) issues over the collection and distribution of Fresh Water. This includes fresh water lakes, rivers, streams and their foreshore. Just as importantly The Government has NO b usiness entertaining any discussions at any level over the issue of Commons owned Fresh Water with any self interest parties including Iwi for Control or ownership of fresh Water. Let us not be beguiled over the Iwi agenda, this is only in self Interest since they want to receive a fee foe water consumed and they want government to collect and pay that fee. Apartheid extortion no less. For the Government to accede to these demands is nothing short of treason at a grand scale against the rights of the commons. What is the role of the National Party in all this, consider that they may be acing as enablers using the maori vote to shift ownership out of the commons and into Iwi control from whence it can be commercially manipulated into the control of corporations, Voter beware, any National Party that enables commercialization of Fresh Water or enables undemocratic transfer of commons ownership to maori self interest ownership, is NOT your friend and DOES NOT deserve your vote. | Richard |
| Clandestine negotiations always smell. | Brett |
| This is a New Zealand resource for all New Zealanders. No segment of society should have preferential participation of the management of this national resource! | Stewart |
| It is so wrong that the Iwi should have any further exclusive rnfluence than other interest groups such as local government or land owners.They are being given the chance to make the rules to allow them to have exclusive rites to create a income stream. | Bryan |
| Isn't it amazing that the Maori who annihilated the rightful tanga ta whenua the Moriori and banished them to the Chathams and who were not treated in any way disrespectfully can claim these preposterous rights through our Govts. underhanded talks with iwi where any moneys and lands they are bequeathed trickle down to the top | Doug |
| Water like air is for all people but the greedy screamers are trying to steal that away. I wonder how they have been able to blackmail the National Government into doing it the greedy way. | Johan |
| Time National was taken down a few pegs, they are giving away far too much on behalf of the general public. They most certainly do no longer know what the general public thinks. They have gone beyond that. Time for them to go. | David |
| The decision must not be decided along ethnic lines. | Myles |
| Totally unacceptable!! Either our politicians are brainless glove puppets having no idea whatsoever what damage their relentless appeasement politics does to our democracy or they support this drive towards Apartheid under the sinister age old rule of 'Divide and rule' because they have been promised substantial rewards ( koha!?!?) by tribal leaders to clear the path for Maori domination over the 'rest ' of us. Who controls water controls everything connected to it. There is not only this 35 billion dollar business to consider . It is also putting enormous power into the hands of a very few who can -on a whim-stop or reduce the supply of water in order to get a lot of other 'things' done their way.The only one's unaffected will be the few dubious characters who have sold us out in the first place.This is not a conspiracy theory –this is a very real possibility. How otherwise can this treason against us happen unchecked and unquestioned. | Michael |
| | |
| --- | --- |
| The forked tongue of nick smith. I organised a meeting a few months ago with our local mp Ian mc kelvie and invited a group of approximately 12 national party farmers along to discuss nationals race based policies and the intention of national to allocate ownership of our water resources to local council with the management of the water to iwi based unelected Maori.The meeting was vocal in our opposition to this course and insisted Ian take this concern to cabinet the following Tuesday and report back to us. To date we have had no reply to our concerns.It was also points out to Ian that Winni Peters was looking a good protest party vote to these development. | Morrie |
| John Key's National Socialist coalition is seretly giving away water rights a a sop to maintain a handful of Maori Party votes in Parliament. Roll on the next election: throw National out. | Hugh |
| The treaty did not give any single body the right to control water with the possible exception of HM & her government. No public groups should have that right. | Nick |
| Definitely NOT acceptable. For even countenancing this shocking Maori agenda I and my family will never vote for National again!! I have been loyal to the National Party for over 50 years!! No longer!! | Buckby |
| Sick and tired of the I Want Its | Chris |
| Water should remain in government hands with no ethnic input. It should not even be up for discussion. | Sue |
| Water belongs to all New Zealanders. | Herb |
| National are giving in to iwi. This is absolute bull___t. Water is owned by all NZ'ers. Leave it alone. | Jim |
| So much for the public consultation process! Although I was a solitary contributor in Wellington to the voice against Maori control over fresh water, it would seem that neither the officials nor the Minister is prepared to listen to the majority perspective. | Warren |
| WE are NZ not another stitch up with the Maori takeover. | Lance |
| Sick of the back door politics where the general public is kept in the dark. There should be no race based agendas in this country. | Sue |
| Yet another nail in the coffin of equal rights for all. It is well past time that the greedy, self obsessed Iwi leaders were brought up short and told to back off. Water is for ALL NZ citizens, with no one race having control with the excuse that culture is the driving factor. Greed is the motivator, thinly disguised by those wishing control. Stop it! | Donald |
| Politicians hungry to retain their easy money and benefits are gifting our children's inheritance to a pack of bludgers. Many of these politicians don't give a stuff as they are near the end of their lives and only have a few years to live with their decisions. But because of their political perks will live it in style.. | Gary |
| Iwi should not have additional power or representation for any resourse serving the whole of New Zealand. They have a vote with all New Zealanders, don't need anythi ng more. | Teresa |
| Water belongs to all NZers. | Bruce |
| "egalite', fraternite', liberte'. | Jo |
| There must be something in the fresh water that national get given to drink because it certainly effects their brain, totally different to what we New Zealanders drink., Why not put it to a binding referendum and see if New Zealanders are prepared give that right away, or better still they campaign in the next election their brainless way of thinking.. | Robert |
| It is not acceptable. It is outrageous!!! | Carole |
| Water rights should never never be put into Maori hands | Jack |
| This should not come as a surprise to anyone who has even a limited knowledge or interest in N.Z. Politics. That IWI through the Maori Party have controlled the actions and decisions of the National Government is an open secret, and a shame upon us all. The covert way that Iwi and National seduce us all with proposals that at the first glance seem to rate us all as equal, and then are amended to suit Maori demands without our knowledge is a disgrace. Water is not owned by anyone, but is a vital ingredient which should be available to all; let alone taken over by some devious cultural ethnic arrangement. If this finally passes into law, it does so without the National Government asking the people of this country what is their choice. One would imagine in a democracy, that a proposal of this magnitude to give Maori control over such a resource, would be at least a major Constitutional issue? Although judging from the so-called outcome of the smacking referendum the will of the people is subordinate to the whims of Parliament; and reduces any referendum held as virtually useless, merely an exercise in propaganda and social/political relations. We will have to get used to this sort of decision making in an MMP environment, where we can only elect just over half our Members into Parliament; and the critical factor that we have no upper house to modify and send back such legislation to the lower house on the grounds of equality! Brian | Brian |
| They don't produce it, they don't look after it, it cannot be "their" right in isolation! | Michael |
| Water must not be controlled by one race, it must be central government controlled for the good of the whole New Zealand population. Water is vital for all of us, you cannot have one race controlling it as it opens the door to holding the country to ransom. It is time to start saying "NO" to Maori claims for this and that. | Ray |
| Surely we've all had enough of this segregation business. We have one government far all NZ not a race based country. | Derek |
| I am Not aware if other organisations concerned with Fresh Water were invited to appoint representatives . | Anthony |
| I am thinking that the ballot box will not solve the problem of those in power steering our country towards joint management based on two parties – one party where members have Maori antecedents and a second party consisting of all other NZ citizens. I cannot believe that our elected government is steering the country into apartheid, and the band of citizens who protested so vehemently when the country wished to participate in sport with a team from an established apartheid nation are not seen or heard. It is unacceptable that Iwi have been included in consultation and policy development and the other racial groupings making up our nation's citizenry are unaware of what is being considered. Such an important issue should at the very least be subject to a binding referendum! | Michael |
| Surely it's for all NZ people to determine what happens to their water which is administered through the Council. It's a no brainer and getting positively horrendous the way in which these matters keep coming to light in that one sector keeps wanting to dominate over the rest of the people. Shame on them for keeping the greedy grasping going all the time. | Audrey |
| It is time the general were given all this information and a public discussion started. People must know what has been going on behind their backs before the next elections. | Gail |
| Of course not!! Why we let this childish, backward, primitive crew have any say at all confounds me. All they want is something for nothing and our governments keep giving it to them. It's just unexplainable. | Eric |
| The brown so-called natives have the govt over a barrel, why else do our "leaders" keep caving in to them? Just discovered we have them appointed to the Marlborough District Council, full voting rights, paid, but UNELECTED? Where is this country heading. We will vote for Winston Peters next year, and have supported National for decades. | Carolyn |
| The whole process is a money wasting exercise. We all drink water, irrigate our gardens and use it for recreational purposes. It should never have come so far. What's next: the air we breathe? | Ido |
| No-one owns the water. This is a natural resource and water circulates the whole planet every seven years – a proven fact. For a natural resource to be controlled on ethnic grounds is amoral and racist. We are becoming an apartheid state. | Kevin |
| Not at all, just shows how spineless the government is in allowing iwi to dominate proceedings. This needs to stop and the media have a huge amount of blame on not covering these events. | Bryan |
| This makes my blood boil. Another race based policy. National should have the balls to tell these Iwi leaders to take a running jump. | Robert |
| I am so over the manipulation of the Treaty of Waitangi to grant and foster separate (racist) development, rights and privilages that were never the the original intention nor script of the treaty. | Al |
| Everyone should be involved not just iwi leaders all of us are entitled to water. | Laurel |
| Iwi should be involved but never in a position of ethnic control of suc a public resource as water. | Bob |
| Hell NO!! | Maddi |
| National party is a disgrace they are NOT for ALL kiwi's but rely on the maori party vote so gives them anything they want & to hell with us kiwi's. | Cindy |
| They should express thier views but declare their interests and refrain from voting. | John |
| We obviously need a veto system of binding CIR like the Swiss have. Then dumb stuff like this probably wouldn't even be considered. We definitely need to oust the National Gov. next election or there will be a mass exodus to other countries of thinking people! | Ted |
| Water is a gods given gift to all. Iwi should have no special rights | Don |
| I will not vote for John Key again . | Colleen |
| Unfair to other New Zealanders. | ROB |
| No most of these eweeze are a load of cultural crackpots looking to own everything for nothing. | James |
| | |
| --- | --- |
| This government is hell bent on creating Separatism in this country and it has to be stopped. | Patrica |
| Definitely no they are getting more than their fair share already. | Des |
| Of course not.This is a democracy (yeah, right!) and the "iwi" have not been voted to represent any of us, whatever ethnicity we may be. Although claiming to be "Maori" they do not represent even a majority of the part-Maori "Maori" in our country, let alone the majority of citizens. | Rob |
| Crown ownership only of freshwater resources with no power to pass this on to other groups or businesses. | Steve |
| Public access to water is the right of every one living in New Zealand and not just Maori. | Malcolm |
| When will any leader have the guts to say "NO". | Alan |
| Getting more like the USA. | Allan |
| There is a lot going on here that is very concerning. | Andrew |
| It has been obvious for a long time now, that this government is determined to implement maori co-governance regardless of the wording of the Treaty of Waitangi. This should be considered a treasonable offence, yet the polls still give them 48per-cent support. Is this public ignorance, or lack of an alternative.The former, I think. How many people are aware that the recent Prime Ministers trip to India, consisted of a large free riding contingent of Maori. No other ethnic group on earth, have contributed so little to our modern technological world, yet received so many rewards.. | A.G.R. |
| Why! whats water got to do with them other than when its precipating from there land. | Ray |
| No!!! It is the complete reverse and entirely UNACCEPTABLE!! Given the fact that Key and Cabinet are extremely selective in applying the remnants of acting honourably especially in regard to Maori and Treaty Settlements, this action is not surprising but it is totally bankrupt and little short of corrupt and evil. It's not often I feel totally betrayed by what was my own party; that is exactly how I do feel! | Frank |
| The Maori should have a say, but through elected MPs and their own party. To allow Iwi leaders into the process introduces a dangerous risk of vested interests and the result will be counter to the public good. | Martin |
| Would be OK as a New Zealand citizen the same as all other citizens but no special racist rights. | Terry |
| Water is anational resource not to be Divided on racial lines. The possibility of Iwi control of water rights and control will further divide the people. | John |
| There goes more of MY tax money into the Iwi coffers, already bulging with treaty claim payouts. The buggers have no feeling for our country as a whole, they just want a new Mercedes each year. | Carl |
| The water is provided by nature for all to use and enjoy. No one has any claim on it. | Peter |
| Time for the government to get some back bone and stand up to all this grab grab by the maori elite. They are not indiginous to n.z. anyway and always talk about Hawaiiki as being their home land. .time to pull the plug on the gravy boat. | Dona |
| Another reason why I will not be voting National. I don't think that the National Party understand the mood out there in NZ towards the special treatment being given to Maori. | Ken |
| Water should not belong to any section of the community based on racial origin. It is the right of every New Zealander to have an equal share of fresh water. Including iwi in deciding the control of fresh water is undemocratic. | Elaine |
| A stronger claim should be pushed to nullify the approach National is taking with Maori. | PETER |
| Totally unacceptable. | Alan |
| Here we go again. When will it all end! | Tim |
| We were told when attending the non publicised 'meeting' on water reform held in Tauranga that ' this meeting was a hui and that if we dd not like it we could leave. The bros believe they already have the race based right to control our water. | Carolyn |
| The idea of race based controls of fresh water is another farce from the Nationall Government – this needs plenty of publicity to keep all New Zealanders fully informed. | Carole |
| | |
| --- | --- |
| I am aghast at what is happeing to New Zealand especially over the way 15% of the population (they call themselves Indigenous but they are NOT) are pushing to control N Z and our present Government is accepting the fact without looking at the BRIGHT RED WARNING LIGHTS There are NO longer FULL BLOODED maoris in N Z or elsewhere yet there are agitators making this Country are place to fear No One can own WATER it comes from the sky called RAIN AND IS FOR US TO LIVE OFF BE IT FROM UNDERGROUND or ABOVE and it is FREE For goodness sake John Key wake up you have already made a mess of what most people held dear in NZ from years past. | Marylin |
| An absolute disgrace!! Come on Act and/or Winston. | Bruce |
| Absolutely outrageous and as underhanded as you can get. This should be the nail in the coffin of this National govt. This is not Democracy this is Race-Based and no-one can deny it not even iwi. | kevin |
| All New Zealanders know that water is a life force, not just Maori. By trying to make money from it, the Maori elite are actually treating it as if it weren't a life force, fundamental to the very existence of us all. They mustn't get away with this. | Anon |
| The Key Govt could well use progress on this as leverage to have Maori accept the Kermadec sanctuary. That would be the usual political cynicism . Similarly, the way the Govt. is allowing Geoffrey Palmer to progress the writing of a constitution which is similarly favourable to Maori is contrary to any mandate given the Govt. by the electorate. | Norman |
| Teflon John continues his arrogant path ignoring basic democratic process, whilst establishing racism in law. Try reading a real history book mate and stop listening to these cunning brown elite claiming to represent "Maori" whoever the hell they are (or think they are). | Peter |
| Won't be voting either national or labour at next election both are tarnished by the same brush over these water rights Water comes from the heavens how can any one race lay claims to it. | Paul |
| Like the rest of us they should not be consulted. | Graeme |
| We are all one nation & Maori are just plane greedy. We will never vote for National again on what has come to light now. | Tony |
| If they haven't been elected to office by the general public then they have no right to impose their tribal wishes on the general public. | John |
| This must not continue – all citizens will be held to ransom by Iwi, who will continue to increase their power over all of us. Government by stealth is so sinister it must be stopped. | Kerry |
| No right whatsoever. No one owns the water, it is there for all NZers | Murray |
| They do not have any more rights to water than any other New Zealanders, the Govt. should not even consider such a proposal,corruption to buy votes. | Edward |
| A disgrace. | Rex |
| Water control must never be shared on ethnic lines. This NZ govt is secretively working to give one race control of a national asset. Apartheid via the back door. | Graeme |
| There's only one reason that Iwi seek this control – to cream off billions from the common resource that EVERYONE owns. NO WAY! | Walter |
| All people in NZ in 1840 were given and accepted all the rights of British subjects which included British Law. This included law relating to water. | Cyril |
| Definitely not! It is high time that Govt told Maoris "you have had your snouts in the trough for too long; that's the end of it" What chance of that? | Bryan |
| Here we go again!!! We have written the letters, been fobbed off and this National Government are just rolling over and handing FRESH WATER over to Maori – this is absolutely and completely WRONG!!! | Sylvia |
| This underhanded movement is right out of the Dark Ages. | Joanne |
| Racial privilege–no way. | Mike |
| Another racist division sanctioned secretly by supposed democratic government. | Pat |
| Water comes from the sky and cannot belong to any one entity. It drops in one area and can be used in multiple ways in many different area downstream. It seeps into the ground in one area and who knows where it might surface. | Paddi |
| NO to any race based decisions around water control what so ever! | Brian |
| No ethnically based group in this country has any more rights than any other. Political correctness Is poisoning our lives to the detriment of everyone. | Max |
| No. One people. They are all mixed blood stop this right now. | Mike |
| Control of fresh water will lead to domination of the economy – think about electricity, for example – not just hydro electricity – thermal plants usually require cooling water. | Howard |
| It's mine (and yours). | Steve |
| This is New Zealands' own corruption.The people should be able to challenge the way this issue has been dealt with .It is a scandal on the Hillary scale. | john |
| This goes against the well established and published philosophy that water belongs to nobody. | Terry |
| No, I do not! Race has no role to play in such determinations. | Martin |
| It is outrageous. | Claire |
| Until a rational approach to private property rights in the supplying of water can be established then leave it as it is. Definitely NO to tribal "ownership". | Don |
| I never thought the national party would ever get into bed with Maori like they are. Not sure if I vote for the Nats on this matter next year. | Richard |
| The views of iwi leaders (aka grievance experts with the aim of total domination and control of all in NZ) ought to be listened to even though we know in advance what they will be. We should then begin and continue ruling this nation as one people – New Zealanders. | Ron |
| National's attitude to water rights and immigration is incomprehensible and must surely lead to their downfall. | Peter |
| Yet another nail in the coffin of democracy in favour of apartheid! | Susan |
| It would be an absolute betrayal of the rights of all NZers, if the so-called Maori were given control over water. What a load of bullshit!! | Denis |
| Over the centuries, many serious conflicts/wars have resulted from groups of people trying to control rights to fresh water supply. NZ continually fails to understand ethnic separatism is a recipe for disaster. Civil war in NZ is inevitable if we continue this ridiculous path of not recognising that first and foremost we are all New Zealanders irrespective of our ethnic/cultural backgrounds. For the sake of our children and grandchildren let's hope this never eventuates. | Martin |
| National have forgotten democracy is about. | Barry |
| Hiding matters of importance from the people most concerned is nothing new to the people of Kaipara. What we see here is similar but of far greater magnitude and seemingly nothing other than a fraudulent attempt to transfer rights and money from the NZ people as a whole to an ethnically based minority who are mostly of pakeha descent anyway. | John RL |
| The Maori elite will come out on top. IWI stands for I want it. I do hope this 'folly' is exposed well before the next General Election. | David |
| This Government is being deceitful to its voters and the public of new Zealand. Why would any body vote for them? | Barry |
| These people are ruining our country as a whole and all they care about is making money while sitting on their big fat bums.it would be far better if these Maori at the so called top spent their time getting their younger tribe to work and help NZ be a great place like the rest of us. ONE LAW FOR ALL. | JOHN |
| Water belongs to ALL New Zealanders. | Tim |
| HELL NO. Another sellout by National who appear to be passing control of NZ to Maori. Are the Nats/rats getting ready to abandon the ship they are causing to sink? | John |
| It's like putting the fox in the henhouse! | Mel |
| National government does seem to be relinquishing too much to Maori simply to keep the Maori Party vote. | Alan |
| Only democratically elected representatives should decide national policy. | Gary |
| Water belongs to every person not for one ethnic group to have a priority. | Tom |
| Maori should in no way whatsoever be involved in establishing the process by which water rights will be determined. The government owns the water on behalf of us all. Why should Maori received money or have control or water? It is an absolute scam on the Maori minority money grabbers. The only people who should pay something for water is the firms selling bottled water in large quantities and that could be a royality to the local council after it has been approved and not to any Maori group. I amazes me how the Maori lawyers relate their claims to the Treaty of Waitangi. It is now a scam. This info must be placed in the public arena before the next election. | Frank |
| I have no confidence in the so-called Maori elite calling the shots on what should be a matter for all New Zealanders, fullstop! | Cyril |
| | |
| --- | --- |
| How can we stop this? | John |
| Water rights cannot be owned exclusively on an ethnic or any other basis. The 'gentle rain from heaven' is no (Maori) mans to control nor should the streams, rivers and lakes be. | Fred |
| This disgusts and appalls me – what has happened to democracy in this country? | Janet |
| Water belongs to ALL New Zealanders and should be Free to all. | Jock |
| Water is the essence for everybody, not only MAORI. | JOHANNES |
| Water is for all in NZ, as mentioned before why is this happening as water was here before any person was here so how can they claim a product that has been around for millons of years, I hope you are sending this to all members of parliament. | Geoff |
| Maori have no water rights in this or any other country and I will do my best to bring any government down should they give way. | Ken |
| Clearly water has a value and is already traded. If someone needs it and is prepared to pay for it that is a commercial decision, not to be confused with water rates and council charges to store treat and deliver it. If anyone other than everyone has any degree of control over water it will start a ball rolling that will never be stopped. It's easy to give control away. Impossible to retrieve it. When the fishing quotas were "given" out the last thing anyone thought about was a challenge to the proposed sanctuary near the Kermadecs. Another great idea stymied by supposed Maori rights which will eventually be settled by crossing somebody's palm with silver. | Mike |
| Get rid of these conniving arsholes asap they are only feathering there own nest, so they can stay in for another term each time, its certainly not watts good for the country. | Stan |
| Not only is this direction wrong but it also has the potential to divide this country as we have not previously seen. That is of great concern for both Maori and other New Zealanders. | Chris |
| Water rights belong to all New Zealanders and any decisions on water rights must not be race based. | Dale |
| They have a clear conflict of interest and cannot take an objective view. The water belongs to every NZer. | Keith |
| I am am familiar with the content of original 'Treaty' document.Having read and reread the document, I can find nothing in it that indicates its intent was to confer greater rights in any way on Maori than non- Maori..The Waitangi Tribunal is clearly racially biased and is well past its use by date. | Dave |
| Totally disgusted with Key. | IAN |
| We the general public are sick and tired of the continial eroding of our rights if we are not all NZers what are we lets stop this nonsence once and for ever its time to call enough. Any party willing to do that will get my vote. | Peter |
| We all rely on water to live, and water is a basic right to use/drink and one group of nutters (the gimme's) have no more rights than the rest of us. NZ is a joke to the rest of the world regarding nut case Maori's. | Phil |
| IT NEVER ENDS, ONE BLUDGE AFTER ANOTHER. WHITES HAVE NO RIGHTS AT ALL. | Terry |
| It is time for a massive publicity campaign to inform the public. This will be expensive I hope many will join me in helping to fund such a campaign. | Paul |
| No giving special rights to anyone based on race is not on. This is discrimination against all the rest of us New Zealander's. I am a 5th generation N.Z. Citizen and now have Great-Grandchildren whose right's need to be protected. One people One Country. No more of this nonsense based on Race!!! | Margaret |
| Iwi should have no more say than any other members of the public. | Graham |
| Maori have no more rights to fresh water than NZers they were not the first people here, moriori were , maori ate them!!!! | Graeme |
| Equal Water rights for all New Zealand Citizens without any racial distinction. | Peter |
| More racial political inference? | Ian |
| Probably the most stupid disregard by the government of the need for a population to live in harmony rather than apartheid. | Alan |
| I am speechless. | Joyce |
| —but then we shouldn't be surprised. APARTHEID in NZ is so entrenched and the population so apathetic we don't even know it's all happening. | Geoff |
| As always. National is conceding to Maori demands and promoting racial discrimination. How can they be stopped? | Richard |
| Water is of general benefit to the whole populace. Any process of allocation must be transparent and the public must be made aware of any interest group (iwi) who has substantial input to this. Shame on National. | Willy |
| Water should not be controlled by any organization, the government should be the guardians of such a precious resources, that should be kept safe for the people of NZ and the generations to come. | Paul |
| This is absurd. | Tracy |
| Fresh water is and always will be a commodity that is owned by everyone and must be administered by authorities for the benefit of everyone. | Alan |
| | |
| --- | --- |
| Involved -yes. Democracy in action. Relying on Government to see fair shares for everyone. | Les |
| We have an elected government to oversee water rights … not maori. | Robbie |
| I cannot believe that the National government ministers have suddenly changed their beliefs on water rights because they now agree with maori separatism. It is because the party that controls the maori seats in parliament now has a far greater chance of being the government. Eliminate the racist maori electoral seats and the problem will disappear. | John |
| Dishonesty rules in our government today. | Ian |
| It's absolutely ludicrous that they have any say at all. | Graeme |
| When are our Dismal Polititions going to Wake up to what is happening to our Country???? Due to thier incompetence and woeful decisions they make. | Roger |
| More maori racism and separatism! NZ is ONE country, and also a democracy – maori do not like either of these. Racism is anti-democratic. Are we going to stand up for our country, for our democracy, before it is two late? I doubt it. Kiwis are confused, lazy, complacent, disinterested – the country needs to wake up. The root cause of this is, of course, political correctness, an evil which must be opposed and destroyed – otherwise NZ is lost. | G |
| Time they were treated the same as all New Zealanders and with no special rights over the rest of us Water is the life essence of all people and not just Maori. | Kevin |
| More nonsense promoting pro-Maori apartheid policies in NZ. | Sellwyn |
| A glaring conflict of interest. | Keith |
| Nobody should be able to control a public resource. The National party are determined to cuddle up to the Maori party to remain on the Treasury benches. | Dennis |
| Water comes out of the sky. Any group including Isi or regional councils, that. claims to own it should be fully responsible for its damage and control. | Ian |
| Leave the waters alone as they are it is/ has being free to ALL KIWIs no iwi interference. | William |
| NO NO NO, We are all equal under the eyes of the Law. | Ian |
| One has to be increasingly concerned about things this National Govt is doing "behind closed doors " It is certainly NOT the Govt I thought I had voted for. I am very disillusioned. | Deb |
| NO | Peter |
| Govt bending over forwards for Iwi again,"come on lads another rort to get on board here". | Peter |
| What can be done to widely publicise this process so that it becomes an election issue. | Les |
| Kick out National Key is selling of our physical assets to the Chinese and natural assets to the Maori. | Arthur |
| All non-Maori are playing against a stacked deck on this issue. All people need water for life. Race based privilege has to be stopped. | Mark |
| This is straight forward Apartheid. | Ian |
| The National govt's policies aimed at retaining power by buying maori support is leading to increasing undemocratic laws & regulations. | Bernard |
| Great wrong. | Ian |
| This betrayal by the National government is terrifying. | Bruce |
| This issue should be being discussed, aired and debated by the whole public of NZ. Nobody should own the fresh water of NZ….after all, where does it come from? Race based policies should not exist in NZ. | Lyn |
| Is not their water. | Roy |
| This is the proof, National are only interested in keeping their own jobs and encouraging Racism and splitting us apart is their idea of how to run the country. | Brian |
| Slowly Mr Key and his cohorts are selling all the tenants of our sovereignty both internally racially and externally. Who is Johnny the whipping boy for? | W |
| Absolutely NOT! Any consultation should include ALL New Zealanders, not a privileged few. The NZ First vote will grow at the expense of National if this sort of undemocratic nonsense persists. | Andrew |
| Why wasn't I consulted? Do I not have the right to vote? I thought we were one people and not made aliens to due process. | Dave |
| Totally unacceptble Neo-Marxist suggestion ~ " no-one owns water" – it belongs to everyone and its governance should not be determined by one racial group – unacceptable racist policy. | Hylton |
| All such favouritism towards Maori and Iwi interests, is not conducive to good governance, and should be stopped. | Michael |
| That iwi are pressing for control of control of water is one thing. The fact that the government is doing this deal behind closed doors doors should worry us even more. In the words of David Round, "the country will be stuffed" if or when this happens. We will then truly be the apartheid state of Aotearoa. | John |
| Maori should have should have no more input than any other individual in this country-shows how weak our government really is. | Rowan |
| Blatantly pro-iwi. | John |
| The issue is simply resolved. That all greater catchments (thus excluding farmers catchments for farm purposes) all belong to the CROWN. And that after fair and reasonable costs of reticulation, must in principle be always without discrimination available always, in perpetuity, to all. To each according to their needs. Privatization of water and extortionate profiteering must inexorably lead to very serious unrest. | Leo |
| Water is for ALL people. | Michael |
| Pure Maori greed. What's next I wonder. | Kevin |
| This should be a Government agenda not Iwi. As the case is, Iwi are a small portion of the population who seem to inflict themselves on the majority with little reason other than self mythology'. | Elizabeth |
| TELL THESE FECKING AVARICIOUS RACIST MOARI TO FIND A VERY SHORT PIER AND TAKE A FECKING LONG WALK OFF IT. THEY ARE BREACHING THE VERY TREATY THAT THEY ARE USING TO EXTORT NEW ZEALAND. THAT MEANS WAR IS ON THE HORIZON BECAUSE WE WILL NEED TO RECONQUER AND RECOLONISE WITHOUT THESE FECKING RETARDED AVARICIOUS RACISTS. | Mark |
| All of NZ should be involved in discussions on water ownership. Water does not belong to 14.9% of the population only but the whole country. If National try to push this through secretly in favour of Maori I hope the rest of NZers will get off their butts and protest so strongly that National will either be forced to resign or immediately reverse the decision. National continue promoting and supporting separatism and racism just to gain the support of the Maori Party . | Rog |
| | |
| --- | --- |
| Gravy train rolls on!! | Chris |
| NO, definitely no. This would be another apartheid measure. | Paul |
| Definitely NOT ok. Where has democracy gone? It is time for us to stop being a racist country and stop giving extra rights and priviliges to Maori. We should all be New Zealanders and treated equally regardless of our heritage, colour or religion. | Bruce |
| Water is no more or less important to Maori than anyone else. The fact is Maori are a minority group in NZ and as such have no right to any preferential treatment or recognition over the rest of NZ. | Bryan |
| If that happens we are certainly not one nation – he who controls 'our' (natures) fresh water controls our life blood – our livelihood and life's destiny. | Stuart |
| Our rights are being sold down the drain by this government!!! | Mark |
| Just unbelievable how this government is treating the public. This information needs to be put out in papers to let people know well befor elections next year. | Lyn |
| This must be exposed and stopped. | Peter |
| Racists. | Cutty |
| This is yet another appalling step in the pathway of racial division that we have seen occuring over the last 20 years or so. How can these Ministers be so blind, ignorant, thoughtless? Have they never been aware of how badly racial division erodes economic and social structure of a country? Does Zimbabwe, South Africa, PPua New Guinea etc not provide glaring examples? Countries with significant resources, yes grindingbpoverty for many. | Hugh |
| Iwi leaders are kiwis and can be involved. The issue for me is why are not other kiwis involved to the same extent. Real public consultation is what is required. My question is on what basis does the National government preclude the people that read these concerning articles? Maybe the media needs to get more involved. | RIChard |
| Man, govt's are like rust, they never sleep in scheming up our demise… | Wayne |
| NOBODY owns water. What next, air? | Vernon |
| Water belongs to all New Zealanders. Anything else is racist. | Jonathan |
| How can any sane person justify placing control over a unversially nneded resource in the hands of an ethnic minority. Water and access to it is EVERYONE'S right. | Kelvin |
| I will not be voting National. This is the last straw. | David |
| So, lets decide "how we (the greedy maoris) are going to blackmail this government into changing the law so we can line our pockets, and also to make sure that the tax payer foots the bill for everything else we (the greedy maoris) can think of" This is nothing short of (planned to be legal) racist Criminal Extortion. This need to be an election issue to ensure that the correct party gets the support to put this lot out. | Neil |
| Why on earth should this be a racial issue?!!!!!! | Andy |
| What a crazy idea! Water should be available to ALL and cost should NOT be associated with it. | Jackie |
| We are all New Zealanders equally and no ethnic group should have any preferential right above others. | Ross |
| Reeks of deceit. Un – elected getting the power to screw the vast majority any time they choose and they will. | Donald |
| Why do governments have to change some think that is working very well. They only change things to get the MAORI VOTE and for Maori to take control and all the money that goes with it. All this is again is power and money. New Zealand is going down the drain badley. Governments here in New Zealand are ???? | Robert |
| Water is a right for all humans, not just for the financial gain of the early boat people who have no idea where they came from and whose ideals are shrouded in myths and "Chinese Whisper" cultural significance stories | Tom |
| For Gods sake should we all leave and leave all to maroi. What the hell is wrong with Govt. | Colin |
| As a policy under consideration, it's as bad as anything that National has heretofore pondered in respect of those nebulous, baseless, Labour-invented Treaty Principles. There is no justification at all here. In this country, water has always been "free." If ownership is conferred on anyone – iwi or otherwise – that Pandora's Box will never, ever again be able to be closed. | Jim |
| No no no no no they have no rights to water than any one else. | Jim |
| Under no circumstances! This is not a democratic government, it is an oligarchy. | Kevan |
| Time to move on. Iwi wanting a say in water rights is just a blatant money making venture. They have shown no interest in water rights. Just another fund raising venture. | Peter |
| Not unless there is other equal representation of other groups. | Hilary |
| It is unbelievable that a government will sell the 75% of non-maori population down the road on this issue. | Anthony |
| As stated water belongs to the nation. Do these Iwi people consider themselves to citizens of New Zealand. Yet again government bowing to the financial muscle of the tribes. What are they scared of. Eventually this type of divisive behavior will be the downfall of this nation. | Brian |
| I will even vote for Winston if he is against this. | Owen |
| | |
| --- | --- |
| It is appalling what National is doing. I do not think I can vote for them at the next election if they are planning to betray the public in this way. | Norman |
| No, no, no – iwi should not have any rights greater than any other interest group – like Federated Farmers. | Dan |
| Powerful business groups like iwi leaders, will always try to seek special favours, but we should expect the Government to resist such advances. That's what makes the actions of National, in introducing racist measures, so despicable. | Roger |
| What an arrogant government National has become. Cosying up to the powerful iwi leaders, and denying the public the right to even be kept informed. | Jenny |
| No – a thousand times no! | Mike |