December 8, 2019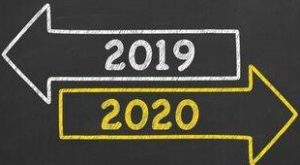 As 2019 draws to a close, it's interesting to review the year that was, and look ahead to election year.
It has been a year of tragedy.
This week the White Island eruption claimed sixteen lives, with many more in hospital in a critical condition. Our sympathy goes out to those who are suffering as a result of this terrible tragedy, and our heartfelt thanks go to those who so bravely helped with the rescue.
A tragedy of a different kind occurred on March 13th when 51 people were brutally murdered in Christchurch by a deranged Australian gunman. It was an act of lunacy that we tend to only ever read about in overseas newspapers. It showed we are not so distant from other countries as to be immune from the actions of radicals.
In the days and weeks that followed that incident, however, we witnessed the deplorable use of the disaster by political opportunists.
Leading the charge was the Prime Minister, who so admirably stood in support of the victims, only to then use the event to push through her Party's punitive firearms agenda – an agenda that under normal circumstances would have been considered far too restrictive and unreasonable to have become law. In what appeared to be her desire to look decisive on the world stage, the PM penalised all law abiding Kiwi firearm owners.
Others used the tragedy to call for the introduction of 'hate speech' laws to silence anyone speaking out against their agendas. While the Minister of Justice has indicated support for such a law change, we have yet to see any details.
2019 was to be the year of delivery for Labour. Their multitude of working groups were meant to provide law change recommendations to implement election promises. We were told their agenda would be transformational, and have a wellbeing focus.
Reality has not lived up to the expectations.
The report by Sir Michael Cullen's Tax Working Group recommending a capital gains tax for New Zealand attracted such widespread public opposition that the policy was abandoned.
The Welfare Working Group proposed such expensive reforms – costing over $5 billion a year – that they too were largely shelved.
After an embarrassing legacy of failure, Labour's flagship KiwiBuild policy was finally abandoned, and the Minister Phil Twyford demoted into virtual obscurity. While house building still remains part of the Government's agenda, there are no targets so no accountability.
For the record, 239 Kiwibuild houses were built, less than 10 percent of the 2,667 that had been promised by October 2019.
Meanwhile New Zealand First's Provincial Growth Fund Minister is continuing to splash the cash, although a relatively modest spend of $300 million out of the $3 billion three-year total, seems to indicate the majority of the money is being held back until election year. While it appears that only 616 full time jobs have been created from the allocated funding, the Wellington-based unit responsible for administering the fund has doubled in size over the past year to 116 employees, 71 of whom earn an annual salary of more than $100,000.
Under Jacinda Ardern's Government, immigration has carried on at near record levels in spite of election promises by Labour and New Zealand First to dramatically cut the numbers. Those politicians realise that in the absence of any significant increase in export revenues, immigration remains the main driver of New Zealand's economic growth.
Labour's ideological attack on landlords has carried on unabated. They extended the brightline capital gains tax on rental housing from two to five years and introduced new requirements for insulation, heating, and ventilation. More regulations will come into effect next year – including limiting the ability of property owners to serve notice on problem tenants.
By over-regulating rental housing and villainising landlords, the inevitable has happened: rents have increased and are continuing to rise. This is leading to a surge in homelessness and a significant escalation in the state house waiting list, with a record-breaking 14,000 families now waiting – well over double the 5,800 when Labour took office. In addition, 30,000 families are now in emergency housing, up from 6,000 two years ago.
Without a doubt, Labour's attack on landlords has exacerbated the housing hardship that many families are now facing. Their policies are making the problem worse.
Jacinda Ardern's Government has also villainised farmers through draconian law change proposals that include punitive taxes on livestock emissions and unworkable water quality restrictions. These will undermine a backbone industry that the country relies on for export earnings.
Under the Labour Government, social wellbeing is also deteriorating.
New Zealand is continuing to slide in education. According to the latest three-yearly Programme for International Student Assessment (PISA), which compares 15-year-olds from 65 countries in reading, science, and maths, New Zealand is failing to improve its rankings.
When the tests started in 2000, New Zealand ranked 3rd in reading, 7th in science and 4th in mathematics. The latest results of 6,200 New Zealand students from 194 schools produced a ranking of 11th in reading and 12th in science – the same as the 2015 result – while maths has slipped from 21st to 27th.
In the latest tests, China led in every subject, followed by Singapore, with Macau in third place.
Shamefully, the New Zealand report also indicated an alarming increase in bullying, a significant rise in truancy, and an increasingly negative attitude towards school by students.
Under Labour, health outcomes are also in serious decline. Since health targets were removed in 2017, for the first time in a decade, the number of elective surgeries performed in New Zealand has dropped – by 6,000. Immunisation rates have fallen from 92.2 percent to 90.1 percent, the proportion of cancer patients treated within the timeframe guidelines has declined from 93.2 percent to 87.6 percent, and Emergency Department patients seen within six hours has fallen from 93.1 percent to 90 percent.
Meanwhile, hospital waiting lists in many parts of the country have exploded with thousands more sick people waiting for specialist assessments and operations.
In spite of employers crying out for workers, the latest benefit statistics from the Ministry of Social Development show the total number of working age New Zealanders on welfare has risen from 277,000 when Labour came to office, to almost 300,000.
The number of Jobseekers has risen 18 percent to 143,000 – the highest level since the global financial crisis.
MSD has admitted that this is largely due to a Government directive changing their focus from getting people into jobs, to providing financial assistance. As a result, while the number of special needs grants has increased by 75 percent from 200,000 to 350,000 a year, there is no pro-active work expectation for almost 80 percent of the unemployed.
When it comes to climate change, the rise of Greta Thunberg, a 16 year old Swedish girl with Asperger's Syndrome as the anointed leader of the climate movement, highlights how the United Nations global warming agenda has become a social justice cult. The irony is that while we live in an information age, it's no longer scientific facts that are being shared, but social hysteria.
Prime Minister Jacinda Ardern is part of the problem. With her eyes firmly on the global stage, she has forced the world's most punishing carbon restrictions onto New Zealand. She expects Kiwis to make significant economic sacrifices, while other leaders in other countries like China and India continue their focus on growing their economies and lifting living standards.
This year has also shown us just how determined the Maori sovereignty movement is to gain power – and how successful they have been. Their demands for race-based 'solutions' now pervade virtually every aspect of our community including the criminal justice system.
This week's NZCPR Guest Commentator, veteran journalist Bob Edlin of the Point of Order blog, outlines how Labour's Minister of Corrections Kelvin Davis is appeasing Maori sovereignty activists by 'softening' prison vocabulary "to reduce reoffending":
"Davis is keen to have miscreants' mana restored in establishments where prison officers are encouraged to regard the people in their custody not as a 'prisoner' or 'offender' but as 'men in our care' (at least in a prison for men). In Tongariro Prison the flawed citizens in their care are being called 'paihere'… a term developed in consultation with local iwi, Ngati Tuwharetoa."
Bob explains that with 10,000 prisoners in its custody, Corrections' new strategy will require staff to refer to prisoners as 'clients', 'people in our care', 'paihere', or to call them by their first names. Words like 'muster' will also be banned.
But going soft on prisoners is madness – and that's what many prison officers are saying about these new changes. Prison is meant to be a punishment – a deterrent to help prevent crime. It is not supposed to be a holiday camp.
The timing of Labour's decision to make prisons a kinder place is particularly bizarre, since thousands of criminals are being deported back to New Zealand from Australia.
A 2014 Australian law change allowed non-citizens sentenced to a year in prison to be sent back to their home country. Many of the more than 1,200 Kiwis who have been returned are gang members, and as a result, Australian gangs – including the Rebels, Comancheros, Bandidos, and the Mongols – are now setting up chapters in New Zealand.
This is contributing to the number of patched gang members now growing at the fastest rate since the 1970s, with an increase of 1,400 in the past two years – a 26 percent rise since Labour became the Government.
With over 6,700 gang members in New Zealand, what this country does not need is a government that's going soft on crime.
While the election isn't until next year, the electioneering has already begun. Labour is promising to open up the taxpayers' chequebook with a $12 billion spending spree using borrowed money – reminiscent of the spend big strategy of Rob Muldoon.
Infrastructure spending will obviously be a key election platform. It may be smart politics but it's reckless economics to increase the country's debt. Clearly Labour wants to turn attention away from its legacy of policy failure – including failed promises to get rid of poverty, improve wellbeing, deliver Kiwbuild, and introduce a capital gain tax.
In fact it's quite on the cards that Labour will promote – as their own – some of the infrastructure projects that National had promised before the last election.
Meanwhile Treasury's Half Year Economic and Fiscal Update shows the economy is now slowing, in spite of the fact that two years ago Labour inherited a buoyant economy that was being described as a 'rock star'.
In those two years Labour's agenda has undermined progress. They have failed to recognise that what makes economies strong is the energy and passion of wealth creators freely pursuing their hopes and aspirations. They are the ones who take the risks, and by using their skills and initiative, create jobs and pay taxes to help keep the country running.
But instead of encouraging enterprise, all Labour has done since the election is penalise the business sector. It's no wonder they've put away their cheque books and shelved their big ideas.
In spite of all of this, as things stand at the moment, the 2020 election looks like it could be a re-run of 2017 with Winston Peters having the power to appoint the Prime Minister. Since that's not likely to be Simon Bridges, if National wants to gain the Treasury benches, perhaps they need to take a leaf out of Boris Johnson's book and have the courage to stand up for principles that matter to the common people. In the UK it was Brexit that was dividing the country, and the Conservatives successfully campaigned for national sovereignty and unity.
In New Zealand it is the pursuit of race-based power and privilege that is dividing the country – and, like Brexit in the UK, deep concerns span across the political divide.
Will National have the courage to campaign for unity in 2020?
THIS WEEK'S POLL ASKS:
*Which party do you think is likely to lead the country after the next election – Labour or National?

*Poll comments are posted below.
*All NZCPR poll results can be seen in the Archive.

THIS WEEK'S POLL COMMENTS
| | |
| --- | --- |
| Elections in uS, UK,France show "The leader" is key to success.A whiny whinging head boy prefect aint going to cut it. | Christopher |
| Unfortunately the Jacinda factor will prevail with women voters!! | Tony |
| They will have a definite and clear win providing: 1. Remove all race based policies and eliminate the TOW scam 2. Return to One Law, One people and Equality as subjects under the Crown Also the removal of NZ from the climate scam, rejecting and reversing any earlier climate change agreements. | Les |
| For the sake of the future of NZ it is imperative that National leads a coalition of like minded parties after the next election. The current Government is a disaster and should be consigned to the annuls of history ASAP. | Allan |
| For all the reasons that you outline in your article. National need to stand up and say they will carry out these polices and they will home sweet. Labour is just destroying our country, but think they are doing so well. | Fraser |
| I would prefer it to be National but the power of the coalition is hard to beat. | Peter |
| Probably Labour, but only because National doesn't have a strong contender to go head to head with Jacinda. | Kim |
| by default – unless Nats sack Bridges and find a leader! | Dave |
| One can only hope, but with an end of year report card which we have just read, one can only hope they are for the wilderness like Labour in Britain. Hopefully the world is waking up to this left wing Socialism. It never works and everybody is worse off. | Graeme |
| National will likely be the largest minority but it will be a re-run of our dopey 3rd past the post system where labour gets the benefit of Winson's utu. I just don't GET National. Does it REALLY talk to its supporters. National needs a ballsy Boris and Judith will do. BUT she has to start now. A wedding and second pregnancy timed prior the election will just suck-in all the MODERN people (sorry persons), all over again. | David |
| You don't have to love the child,( as the saying goes) NATIONAL would be better to not criticise EVERY thing labour does when they only sat back and would not listen to the middle class | Stan |
| If National does not win, we will find that smart people will make a move and leave New Zealand's shores. Whoever has the brains the ability to start over elsewhere. I predict an exodus IF Labour gets back in | Mat |
| The Nats are leaderless | Brian |
| consider that National has more competence than Labour | Brian |
| in coalition with the ACT Party | Valda |
| In conjunction with the Act party | PETER |
| because people will only look and listen to the promises coming from the chair polishers. | johan |
| Unlikely but possible | John |
| | |
| --- | --- |
| They have to win to stop the rot from Labour who have no ideas on how to run the country. | Warren |
| At least I hope it will be National but, as Muriel says, Winston could have the choice again and he's having a great time so we'll possibly be stuck with more of the same i.e. reckless spending, restrictions on farmers etc. | Juliet |
| Too many restrictions on trying to get ahead, every move seems to have added tax. | Jasper |
| I think that many potential National voters don't want to look at reality and accept Jacinda as a popularist with good credentials on the World Stage and don't want to burst her bubble.. What we see as cosmetic politics some see as being good for the country. If that is to be countered it will take somebody with the charisma of Boris Johnson which unfortunately is lacking in Mr Bridges. So who replaces him. Quite a question but until that aspect is resolved Labour look likely to be there again | Mike |
| People are more interested in getting the free hand outs than knowing where the money comes from | Margaret |
| My vote for National is a hope that some of the idiots who put Winston Peters anywhere near the corridors of power will at last see their error and prevent Ardern from using her worldly showmanship to continue her aim to borrow to the hilt, spend beyond Government means and bankrupt the country. Her latest blunder is to gift a large slice of the 5G spectrum to Maoris while the rest of the country pays big dollars to access whet is given free. In doing so she accepts that The Treaty was signed by Maoris 175 years ago who knew of the invention of the internet's invention so long ago. This is as preposterous as all the other claims that have been made on the grounds of the Treaty applying in the 21st Century as it did in the 19th The Treaty does not apply to modern lifestyles. It is an historic Document and should be left as such not dragged into every change and negotiation of the last 175 years. | Chris |
| They have to win, NZ cannot afford another 3 years of the "tooth fairy"! | Martin |
| Shocking alternative. The country down the gurgler for years | Jeff |
| National, however New Conservatives seem to have better polices | Susan |
| Labour will sacrifice a seat to get Shane Jones and Peters back in and he will do what he did in the last election. We are doomed. | rod |
| Hopefully not Labour but unfortunately Unless they pull finger and stop supporting Labours climate change policies etc it could very well be another term for Taxcinda | Dave |
| Why do you only get old white men to write columns for you? | Anne |
| But National needs keeping inline too. There was much long term damage created under Key's govt. Let's hope the New Conservatives and Act will do that job. | Fiona |
| The only hope this country has is if the silent majority gets out and votes against the mad, bad & vindictive Labour, NZF & Watermelon coalition, so fingers crossed. | John |
| National – at least they will promise to reject most of Labour's legislation over the pas term and give NZ a fresh start – with closing down ALL maori claims and declaring we will not put up with repeated claims based on a NEW translation of the treaty. | cm |
| Some one needs to take control. Listen to the people .. | Bill |
| Labour will get a huge women's vote that may keep national out. Also, National is not standing up for any principles that amount to a row of trashcans. | Richard |
| Unfortunately | Deanne |
| I believe that national could form a government with New Conservative. People won't be conned by Peters again. He is a liar and and a traitor, just feathering his own nest. I won't vote for any party that supports the present UN agenda. I will support Nationalism, one law for all, shut down TOW, recognise true NZ independence documents and remove all Treaty from NZ law, close the borders and eject migrants who do not swear allegiance to NZ and our laws. There, How's that for a start? | Neil |
| Fingers crossed. They need to toughen up or we are doomed. | Valerie |
| Fingers crossed…. | Mark |
| hate to think what the books will look like we must return to a non racial society the way things are going we are going to be a very divided country | Anthony |
| We need a change | Brian |
| If it's not then our fine country is doomed! | Steve |
| National need a decent front person with business background get rid of simon | Michael |
| there is no place for race-based privilege or law.Common sense and sound judgement should always be preferred to ideology. | Gale |
| I'd like to think that National may lead the country after the next election however, unless ACT get another seat or two they will continue to be Labour light. Also, with their support of the Zero Carbon Bill, National have shown an intent that many of their supporters are not at all happy with and those people may well vote New Conservative or ACT for the party vote. Because we have the insidious MMP system, that could mean that Labour remain in power and who knows, maybe with just the Greens and without NZ First. That is a worse situation than what NZ has now. | Bill |
| Fingers crossed its National. We are doomed with the current bunch. | David |
| I hope it%u2019s National. We need to get rid of Jacinda Ardern before we are an apartheid country in the gutter | Angela |
| NZ First supporters will flock to ACT and support National. NZ First will dissolve. Ardern will go back to the UN Pigs Trough. Winston will retire with a knighthood. The witless Nationals will continue as a flaccid force. and the country will continue its decline into just another socialist failure. | Rex |
| I think some Labour voters are becoming dissatisfied with the present government including the landlords and the homeless. | Penelope |
| Better be National. | Neville |
| National I hope, but so many dumb bums have been bought by Labours bribes, who knows. They are certainly heading towards Communism where the State controls everything even the house you live in. | Eric |
| this lot can't get away with incompetence much longer | Bruce |
| Essential | David |
| Labour ARE a pack of losers but National hasn't got a good enough leader to win the election. Simon is almost Left leaning. Not outspoken or charismatic. He'll loose this coming election and then the National hierarchy will slip him back & try to get someone dogmatic and audible. So Labour will win UNLESS there's a catastrophe of some nature. | Simon |
| National will have to take a stand on the Maori issue | Bev |
| Unless NZ returns to "Economic Migration" where immigrants come to a job rather than come looking for yours the country will have the biggest humanitarian crisis it has ever had. Indeed, based on info available it may already be here! The two words "Fundamental Economics" must be re-introduced similar to the US dealings with China. Three one liners are needed to sooner than later: 1. A 5 year warranty on all imported non-perishable goods. 2. Overseas Ownership must be restricted to 49% of companies. 3. The manufacturing industries must be re-built for home consumption. The only weapon we the voters have is to vote governments out when they continue to build their own agenda which is not in the national interest. | Frederick |
| We need hope not hopelessness. | Ian |
| Not much choice but don't want the present lot back in power for the next term. Go David Seymour is | Gerald |
| Labour as there are far too many who will believe the free stuff being offered is in fact free. There is no such thing as a free lunch. However we may be able to avoid this with the Nats becoming more true blue and promoting the fact that we should be only one people and not two. Also they need to reverse their opinion on Global Warming and promise to get rid of all the new green taxes and other BS that permeates this debate. Mans tiny contribution to the greenhouse gases in the atmosphere can have only a tiny impact and we need to save our money to adjust to any climate change and not waste so much on any futile attempts to control the climate We are not God and are in fact just little pawns on the game. Get rid of pollution yes that is necessary but CO2 is NOT a pollutant | Robin |
| Look after kiwi men, less immigrants and less maori control and their army of lawyers who are still in warrior mode | George |
| Hopefully National. However they have been disappointing in Opposition and lack strong leadership. | Wendy |
| National have not yet displayed the "Balls" necessary to convince the people that they can & will take control, starting with shutting down all the Gangs. | Roger |
| Heaven help the country if Labour or Winston get anywhere near the corridors of power again. We will be doomed | Bruce |
| More's to the pity! I just don't see inspirational leadership coming from National. There's still time, but… | Bernard |
| National | Shane |
| A second term of Labour or even a Labour led coalition would be a disaster, I'd rather have the Mongrel Mob. Sadly I don't think that Simon is a strong enough leader to achieve an overall majority which is what is needed to repair the damage that this terminally confused coalition is doing. If Winston becomes a King/Queen maker again, I may lose the will to live. | Geoff. |
| I want the Nats to win. But they need to grow some to lead the way on these big issues. | Robert |
| NZ can't afford another term of Labour and their failed policies. | Elaine |
| Labour have failed to deliver on their promises | Brian |
| Unfortunately | Anne |
| Wouldn't it be good if the largest polling party could pick the coalition party they want to lead with. It seems sensible, but probably will not happen. | Dick |
| Under the Labour led coalition Govt would have to be the worst political party to have ever governed NZ EVER. Not once have they ever kept their pre election promises. They treat the citizens of NZ in contempt. | Wayne |
| had enough of lies and incompetence | Stan |
| Only if the Nats have the courage to stand up and tell it like it is. God help us if Peters is the king maker. | Rod |
| Unless we get rid of this current mob we are on a very slippery slope , so we must do what Boris has done in the UK | John |
| does this poll mean anything when the majority of readers of this publication are NOT Labour supporters? | Mike |
| National, if they get a new Leader | Bryan |
| None of the parties inspire confidence. They all have deeply flawed and self serving agendas. We may have to rely on "God defend N.Z." How reliable will that be? | Gary |
| Labour are too rules focused. | Ron |
| The current Idiots have to go before they achieve their goal and establish NZ as the Soviet Socialist Republic of Aotearoa | Jim |
| Jacinda and her team are totally out of their depth. they are behaving even worse than the mad Democrats in USA | Frank |
| Unfortunately the worse features of Labour influence will still be retained because National has no real strength of vision to do what is needed. They simply want to be the Government and only seek popular appeal. | Harvey |
| If National want to win the next election, they need to show that they are willing and have enough mongrel to do what the majority of New Zealanders want. ONE PEOPLE , ONE COUNTRY! | William |
| My fantasy wish list is that National will form a coalition with the New Conservative Party and that the traitorous NZ First and the dreadful Greens will not pass the 5% threshold. | Tony |
| With Act I would suggest | Joe |
| Please !!!! And rid us of the Green Party and the likes of Swarbrick and Genter! | Carol |
| Time for NZ First to be consigned to the history books, time for ACT or New Conservative to step up and become an effective coalition partner. | Graeme |
| Unless National gets better leadership | Hilary |
| National will need to pull finger and tackle the government head on with some good policy of their own. | Tim |
| We have been on a down hill slide since Labour Party came to power. We do not have a Democracy for NZ as we have a percentage of radicals telling the rest of NZ how to run this country. What a mess we are in. | Ross |
| It should be a National/ACT coalition. Labour and the Greens are the only disastrous alternative. New Zealand First will be history! Whatever coalition wins something must be done to curtail communist China's influence. I'm serious. | Don |
| I sincerely hope that it is National, but they seem intent on snatching defeat from the jaws of victory. When will they show some spine and stand up for the ordinary citizen and not cower to the maori sovereignty movement, the climate scaremongers and the general leftist pc brigade. | Willy |
| more common sense | Gerard |
| But they sure need a new leader that is positive rather than negative | Ted |
| I hope National does get in, after the shocking Labour performance which has set the country back Too many academics pushing pie in the sky rubbish. | Valerie |
| One can only hope that the numbers of hard working people of this country outstrip the lazy give me, give me, greedy people who stand around with their hand out | Tom |
| Labour is moving to drain NZ's financial coffers dry while buying voters to further their socialism. | Stuart |
| We cannot continue ro have a Labour in charge aided by the simpleton Greens. NZ First should be toSt | Ray |
| Just has to be National. If the current lot get back in there I hate to think where we are headed. | Peter |
| Surely we are not collectively stupid enough not to recognize the shortcomings of the existing clowns who govern us. | John |
| Think of Australian Labour's Bill Shorten. Now proclaimed unelectable as many Labour voters turned to the Liberals. The biggest Labour defeat in 30 years. Think Jeremy Corbyn,, UK Labour and again an unelectable leader and the biggest Labour defeat ever. If National elect a strong Leader to lead them to the next election they will win. | David |
| I hope. With a solid showing from ACT…the only viable opposition to the horrors that have been wafting out of parliament the last two years. | Lionel |
| National under Bridges has no spine. This is sadly now well proven. Voting with the Government on issues that National should be railing against shows significant weakness. Nice enough fellow but totally inadequate as leader of the opposition. Certainly no chance of making Prime Minister based on his performance of late. The National Party need to wake up to the fact that Act are their obvious coalition partner. | Edward |
| Im hopeful National but not confident, if Labour & the crazy Greens get back in I am in real fear for the future | Nigel |
| The Labour led government has been a major disaster in so many areas. There are too many to list so I won't bother. | Kevin |
| There should have been a third choice of some new party. These two parties are both going down the same path just one is faster than the other. We need less government, less taxes and less regulation. The individual needs to be sovereign and free as is our birth right. | Larry |
| Hard to say – they both seem to be wings of the same useless bird. National would be the lesser of two evils and therefore, the only logical choice. (Unless the majority of voters have a mass mental breakdown on voting day.) Pity help us if this current freak show gets another term. NZ is very poorly served in terms of the quality of our politicians and has been for quite some time. Perhaps we could have a revolution instead of an election next time around??? | Scott |
| National will have to halt and reverse the decline of nz, no exceptions! | Ian |
| But it won't do you any good. NZ needs the New Conservatives but I can't see them getting in, unfortunately for the lot of you… | John |
| I don't think I could handle another Labour Government aligned to those loony Greens — we simply cannot have a Julie-Anne or Chloe and their nutter mates having any say whatsoever as how we live our lives. | Alan |
| | |
| --- | --- |
| The way it's trending with a year to go National should do it. | Andrew |
| But National must get its act together. Right now, as a team, it hasn't. If it does not re-identify with its roots, show a new National truth and culture, it will self-destruct this election – allowing a highly alt-left, incompetent, immoral government to usurp power and take us even further down a very dark alleyway. National needs to realise it has lost its roots and been infiltrated by people who have no idea of truth and reality. It must get back with vigour to its foundational roots. These are the policies now espoused by the New Conservatives with their very sensible and clued-up leadership team. These NC policies are good. National also needs the New Conservatives across the line at the expense of NZ First (and others) but aren't going the right way about it. Might prove really stupid of them to stand against New Conservatives in Botany. If we want this country on track, NC are the sensible option for people who have been deceived by NZ First. ACT isn%u2019t the solution. Opportunist policies are offensive. Priorities: Send NZ First & the Greens to oblivion. | Jack |
| Put in crusher Collins and this country will get back on its feet otherwise the KGB via Ardern will with her brown half caste mates will completely destroy this country before the end of next year, but with all the " give me money and a home" parasites in this country it really doesn't look good for next year for the decent hard working NZr. which is getting less due to the hand outs. | Richard |
| Another three years of MMP "coalition" and there won't be a country to govern. | Jim |
| I will be a landslide as in Britain over Brexit | David |
| Sadly, Labour will buy their way into power. It has been demonstrated to minor parties they will be given lots of funds to pursue their own agenda. | Maurice |
| If they can stop the racist rot & join with another centre right party (or 2) they could win. | Nick |
| If indeed National has the courage and backbone to hold out truth and integrity and focusses on the real needs of the people rather than ideological castles in the air, we could have a government that will benefit this country | Pieter |
| National has done well in the last two polls. As long as NZF can be kept below 5% National should rule. | Chuck |
| Labour clicked. You only have to re-read last week's comments about complacency. The latest polls should have shown them to be absolute dog tucker, but they're still high scoring despite scandals, failures, corruption and general incompetence. National simply hopeless. {Blog comments wittering on about keeping powder dry are extremely pathetic} | Peter |
| Hopefully A National Act Government will be elected as a stable Centre Right government But the lolly scramble that Jacinda and her Idiot partners in NZ First and the greens could tip the balance in their favour New Zealanders are suckers for something for free so I am very unsure at the moment except for the fact that the pools are showing that people are waking up to glamour girl Jacinda and her incompetent Government | Colin |
| I cannot believe that there is 5% of the nation that are prepared to follow NZ First after their falsification of their "Bottom Line" – the first item to be abandoned. The Greens, with their co-governance beliefs and the abhorrence of colonialism and White Male Dominance, there belief that children and youth have more sway in government than adults, and their religious belief in Global warming being caused by anthropogenic causes, must beggar belief that they can retain a 5% voter following. Miss Ardern, ably assisted by her Minister of Justice and Minister of Corrections, with their belief they should control what people say, how they spend the taxpayer's money on their behalf, and an unflinching belief in a the edicts and dogma propounded by that un-elected body,the UN,, and their determination to ensure that maori, or those claiming maori lineage are treated as the "indigenous race" of NZ with co-governance rights, despite them being immigrants to our Islands and seemingly not the first to arrive. But can the National Party claim the high ground, given it was this Party, under the leadership of Sir John Key, sold NZ out to the UN by signing the United Nations Declaration on the UN Rights of Indigenous Peoples, the Paris Global Warming Protocols, and persisting with racially based seats in Parliament despite their manifesto calling for their abandonment and persisting with writing into statutes the need to adhere to the undefined Principles of the Treaty of Waitangi. We need a party that is prepared to honour the Treaty by giving equality under the law and governance of our Country, letting science rather than political dogma prevail in the manner we live on our planet, and protecting the right of victims not the offenders. I have indicated National as leading our country (North Island, South Island, and all ancilliary islands NOT JUST AOTEAROA – the North Island as defined by Maori) but I am not sure that I can support them unless they have the bottle to become a true egalitarian Party! | Michael |
| However, National will only succeed if they ditch Bridges and get Luxton in the top job. | Mike |
| It MUST be the Nationals. | Bruce |
| Unless National get their act together and stand for something (as opposition) they haven't got a chance of beating poster girl Jacinda and Winny will weasel his way in again with the loopy greens | Laurie |
| If any commonsense exists in this country And National needs to open its ears and listen as well | Kelvin |
| With ACT holding several seats in support. | Graeme |
| Much to my horror | Wayne |
| labour has failed us. | Norman |
| Given Labour's track record of failures to deliver, they do not deserve to have a second term. They can't even manage their own "house" (party). Perhaps the only hope is that a new party will gain enough votes to make a coalition with National. We don't need any more of this three-headed monster which Peters has given us. With the massive increase in race-based policies it's time for someone, i.e., Simon Bridges, to campaign on unity – one set of laws for everyone. Biculturalism is a failed experiment, with Maori wanting more and more race-based laws, not to mention more and more money. Are we one nation or not? It seems we're getting further and further from a unified nation in which all have equal rights – responsibilities. | Laurence |
| hoping | Owen |
| Unless the COL continues to make "mistakes" AND the National party wakes up, then I feel we are doomed to another 3 years of the current worst government ever in NZ's history. After that, there will not be much left to save and what happens next will be irrelevant, as this country will be bankrupt. | Roy |
| although i support nz first, labour has to go. As a 5th generation kiwi, i am aghast at the racial [ maori ] divide being promoted, and supported by govt, that should know better. | Norman |
| National has lost its way (and, I would suggest) the support of heartland NZ by trying to out-labour Labour on the left. Heartland Kiwis are in a quandary, which to vote for? A vote for either will endorse the move to the socialist left. | Alan |
| Because the working people are sick of hand-outs to business (farmers) and beneficiaries and Maori. We get nothing no tax rebate, no pay rise, NO CAPITAL GAINS TAX. | Leslie |
| Bridges will need to start showing a tough side like promoting a fair go for all kiwis like race based privilege as given to Maori and make prisoners do it tough and destroy gangs and show the silent majority that National means business .National needs to appeal to the every day working kiwi and reduce welfare dependency . | Ken |
| A National Coalition I hope .. preferably with ACT as their main partner. Fingers crossed!!! | Maddi |
| It will be a coalition with Act, conservatives and a new centre Green | Dorothy |
| I hope that voters look at the achievements of the current lot and effectively euthanise Labour and NZF and its little leader | Phil |
| we need 20 year vision workforce composition planned infrastructure key in ton asia education standards establish real leaderd portfolio streamline voting eg mmp | RF |
| I presume the question means "lead the country to ruin" hence my answer. | Alice |
| I've put national, because I'm really hoping that the people in nz will see the insanity that is going on with this labour gov, and vote for a change, i used to vote nz first because I thought Winston was a good leveller and help keep stupid mps in line, for 2 pins I wouldn't vote because im not sure about any of them, but I will vote, i think labour and the greens are a dangerous combination, but we will have to see how it goes next year. | rodger |
| Hoping National can win enough seats to rule on its own. | Carol |
| Neither will get my vote next election. Ever again. | George |
| Because National have gone Labour-lite, and perhaps ACT may not get enough seats to give National a majority. | Warwick |
| Labour will get another term. National is not NOT LISTENING. ZCB/climate scam, support confirmed how shallow they are plus they will continue with TOW/Marori appeasement and deepening racial division/indoctrination in schools. NP is labour dressed in blue. SB not leadership material, Male version of JA. | Sam |
| | |
| --- | --- |
| If labour win another term don't be surprised if down the track there will be a civil war. Non maori New Zealanders are fast becoming second class citizens. The maori sovereignty movement will take leadership and that will be the trigger. | Darryl |
| The lesser of the 2 Evils. Hopefully, NC will be the kingmaker, or even better, win the election outright, if voters use their brains | Mike |
| Labour have nothing to show after two years in office. Next year they will set up another lot of committees to examine things they should simply make decisions now on. Norman Kirk's say 'Paralysis by Analysis' is apt for this government. | Ted |
| Nats, though I prefer to have New Conservatives to 'lead the country'. | Coral |
| Anybody who votes for labour or the greens will have to be thick or just plain stupid | Athol |
| Only if they get someone to lead them and effective polices. | Iain |
| I just hope that the Labour farce will stop at the 2020 General Election | David |
| People are sick to death of all the unjustifiable pandering to Maori, creating a divided nation of unequals. We are also sick of hearing about climate catastrophies, listening to scaremongering manipulators instead of climate scientists. We need people with some SENSE in their heads. Labour can't provide that, apparently. | Joyce |
| National (labour lite) has lost the way | Russell |
| Hung Govt. without NZ1st | IAN |
| Labour have failed to deliver and failed to propose good legislation. | Russell |
| I am hoping! | Donald |
| National cannot possibly be any worse than the incompetent, devious and by now, totally discredited publicity seekers that are currently running the country (into the ground). | TOBY |
| Oh, I hope so! | Helen |
| National seems to have lost direction. Simon is not the person to lead the national party into the next election. | Chris |
| Probably neither. Hopefully ACT will be strong enough to influence the Nat's policies. | M |
| Only if Bridges has the guts to stand up for what is right . At its basest …..one law for all. Maori sovereignty put to rest once and for all. | Alan |
| The National party is keeping it's powder dry. 2020 politically will be a very trying year for the Coalition of Failures; as each segment tries to gain traction with the electorate, and survive. | Bob |
| I hope it is National, labour has screwed us enough and given the green light to the bums to bludge even more | David |
| hate to think of the alternative | Barry |
| Labour hasn't lived up to its promises and has recklessly spent our money. | Jill |
| With a coalition of ACT and NZ Conservatives | Colin |
| I believe that New Conservatives will be the king makers in the next election if thinking New Zealanders have the choice. They will unfortunately have to team with National to govern but anything will be better than the clowns we have. | Mike |
| Unless National can elect a leader with a more positive outlook and a new team of driven members it had better get used to the back seat. | Robert |
| I don't believe JA, the media darling; is seen to have anything to offer of actual value to our economy, or society. It is clear that everything she does is about her UN ambition. | Luke |
| I don't want Labour as they are beyond inadequate however Simon Bridges won't be able to win the hearts and minds of enough New Zealanders to ensure change. Our country is going down the toilet right in front of our eyes! | Glenda |
| National with Act having the balance of the seats. This present coalition has shot itself in the foot with too many loony policies. | Graeme |
| But National are pretty hopeless and lead by a man who seems to have little vision and whose political aims are not more than a smidgen to the right of the current left PC government. I hope to see a couple of parties on the right grow hugely in 2020 or even a change of leadership but who? | Roger |
| If Labour return to the halls of power at the next election this beautiful country is doomed. | Rod |
| Well we hope so Labour could not organise a kids birthday party it's a disgrace what they have been managed to do in the short time they have been in power | Peter |
| A better question might have been to say which party would you like to have leading – and include NZ 1st. | Ian |
| I hope | Murray |
| For sure | Graeme |
| But only if they move to the right and don't get mixed up with the Maori Party again | chris |
| I think sensible people can see thru this lefty crap and the cost on the country | Graeme |
| Well I am basing my tick on National as Ive had a enough of this Labour Rabel consortium. Both NZ First (dishonest) and the Greens pushing an agenda that will see New Zealand slide into a recession. | Carl |
| National will only if they decide not to pander to the maoris. NZ First is toast in my eyes as they have subsequently proved that they were not looking to grow the country but merely to get onto the treasury benches. | Dennis |
| National won last time!! I will never forgive Winston for his decision after saying he would go with the party with the most votes. If the communist Labour win, the country is doomed. National need to listen to the silent majority, get some balls and go hard. | Carole |
| Maybe more people are beginning to realize that Neo-liberalism, Socialism, Globalism, Toxic Feminism, reverse-racism and Politically Correct Virtue Signalling and central government control are not of benefit to them? | Charlie |
| Very simply National won the most seats and votes at the last election but did not have a coalition partner. The same will happen next election if National do not find a creditable partner with sufficient seats to allow them to control the Treasury benches. I am aware of the formation of such a party but will they get the necessary support to win an electorate seat or maybe more? I guess we will know the answer by this time next year. | Chris |
| Your question should be which party do I hope would lead, in which case I would answer ACT unless National has a change of leadership and hardens up. | Tony |
| If not we are doomed to a life time of ridiculous woeful government leading us into major depression, both mental and financial. | Liz |
| NZer's must remove Labour from power as Jacinda's main aim is to go back to the UN. Unfortunately, National NEEDS a new leader, deputy and some other high ranking officials, as National, in it's present format, is doomed. We are then left with a marxist government that will be known as "WATERMELONS", ie trying to be green but when cut open very, very RED inside. NZ will not progress to the next level under Labour, but as I said, neither will National. | Rod |
| Which party do I THINK is likely to lead the country after the next election? NONE! I say that because we do not have a major party with a genuine leader. Who do I FEAR will hold the reins? Commissar Ardern – the sheeple just do not see through her. Who do I WISH could take the reins? David Seymour – he's the only one displaying consistency, reason and common sense. | Ron |
| To the detriment of the country | Tina |
| Because Kiwi's deserve better than the clueless COL. | Chris |
| Don't think NZ 1st will get the opportunity to rig it again…. | Wayne |
| Your figures show the decline in NZ in just 2 years ! The country needs to rally and get back on track | Karen |
| Neither Labour, NZ 1st, Greens or National are most unlikely to get my vote – the ridiculously badly planned gun buy back scheme which all of those listed supported makes each one a bad choice. | Alastair |
| With one proviso, that the babbling Simon Bridges steps aside and the likes of Tod Muller take the reins. | Alan |
| Unfortunately national are doing a poor job of promoting what matters in n.z | Tony |
| | |
| --- | --- |
| I am a NAT but our leader is the wrong guy | Allan |
| God help us in Labour get in they are bring this country to its knees and NZ will never recover if they get another 3 years. | Jenna |
| My choice is one of hope.Surely real Kiwis can see Ardern as a flake and her whole team as simply incompetent.I realise that most bureaucrats, our bludgers, and our stupid and weak will continue to support Arderns rabble but I'm hoping there's still enough real kiwis to say enough is enough | Don |
| Hopefully with a major New Conservative presence. | Alan |
| national, but not because they are much better than the current coalition. Simply because they are the slightly lesser of two evils and people will vote accordingly. ACT deserves to rise dramatically in the poles IF the sheeple were not so blind to the obvious. | Geoff |
| Sadly. I am hoping for a miracle | Robin |
| There is not a viable opposition with a spine to stand for New Zealand democratic values. Marxism is on the rise. | Max |
| National with New Conservative and a lesser influential ACT. Remember there is a year to go…? | Ray |
| Labour has held this Nation in a state of "Political Purgatory" with no end in sight of a better future for New Zealanders…..!!! | CHowes |
| Has to be. Cant let Labour in again. total incompetent lot | david |
| National will have to be very strong to actually get into power again. Strong about the banning of racial privilege and special conditions for Maori. And strong about preserving free speech which is the backbone of our country. | Liz |
| I would hope the majority of NZ'rs have the sense to see the disasterous idealogical paths the present govt. is blundering down and re-instate National.. Winston as usual is the thorn. | George |
| If it is not National the country is stuffed and if it is National they will have to wake their ideas up too! The lunatics are definitely running the asylum now. | Bruce |
| Hoping. | pdm |
| Not that it will make such difference as both parties have shown racial privilege for Maori elite | Bryan |
| IT will largely depend on whether National has gained a credible support party or two! | Cyril |
| We need them, because the education sector took a bashing for 9 years and we are still in recovery mode. | Vaughan |
| replace simon with someone who addresses the issues and comes across better on the media | Charlie |
| With ACT, so as to ensure sanity and common sense. | Alan |
| I hope | Robbie |
| Hopefully with Act or NZC | Cutty |
| But I don't want them either. Both party's have an unhealthy allegiance to U.N. policy requirements which is in effect "an external group of countries exerting an unhealthy political influence over our failing democracy. | Bruce C |
| IF they get their ideas CLEARLY out to people & HAVE THE GUTS to STAND UPTO iwi & PROMISE NO RACE BASED policies.We are ALL SUPPOSED to EQUAL & giving 30% of radical maori race based things is NOT DEMOCRATIC, Nastional voters had better send Simon an email NO RACE BASED INCLUSIONS had better be MADE CLEAR fromNational & MP,s had better show some guts to concentrate on what us70% of people want-DEMOCRACY for EVERYONE. | Cindy |
| Fervently hope so but stupid Kiwis will probably vote for the publicity seeker and her inept gang and follow them into economic oblivion. | Russ |
| Hope so! | Barbara |
| Simon as PM! You must be blind or joking! | Phil |
| Unfortunately there are a lot of unthinking or questioning people living here that it might swing back to labour with disastrous co sequences. | Kristene |
| I would like National to get in, but I'm not sure if they will. Not with Simon Bridges at the helm anyway. | Sheila |
| For all our sakes… it has to !! Save us from this lot | Jeremy |
| I disagree with many of your assertions and believe that Labour had many wrongs to right when taking office. It will take another term at least to get this Country a better place. | Peter |
| I think labour because their voter base like easy money but also because too many kiwis don't get their noses out of their social media and TVs to know what's going on. | Trevor |
| I'm a Labour voter but this government is all for the maori no vote for them next time | Jimmy |
| If Labour gets in we're down the tube. This Ardern woman has made such a pig's ear of governing the country, she will go down in history as New Zealand's most incompetent and most opportunistic leader of all time. | Jenny |
| National must win but I doubt they will because they don't have the guts to campaign against the divisive racist separatism that is overtaking our country. If they would only gain a spine and insist we all be treated the same, Labour will get in again and that will be fatal for the country. Wake up people!! | Helen |
| NZ First's support will collapse. | Roger |
| If the country has had a gutsful of Labour by then, If National can capitalise on the largely silent but steady growth of resentment of ever-increasing preferential treatment given to Maori with little if any justification. (or is this wishful thinking on my part?) | Frank |
| God help us they don't get the votes & no Coalition | John |
| I am not fussed on either party, I am looking at ACT with its common sence approach to some of the big issues lately. The Coalition Govt has not been successful at all, some really incompetant Ministers in there. My Grandies are more sensible than some of them. | Barbara |
| unfortunately | leigh |
| It is too early to tell given that electorate boundaries are not finalized until April 2020 and much depends on whether b or not NZ First gets to 5 %.I am sure the Greens will.Labour performance is poor so much talk but little implementation | Barry |
| BUT only with support from ACT and the NEW CONSERVATIVES. Many Folk I know are totally disillusioned with National for supporting Zero Carbon Emissions. I still want another Government, one that is NOT going to New Zealand into a total third World Country. | Geoff |
| Hopefully, the Brttish Elections will provide guidance to the electorate. We can only hope and pray ! | Pierre |
| Labour are not leading now – this is a coalition of losers where the tails wag the dog | Tom |
| Not what I want but unfortunately what the voters will deliver. National are no different anyway. | Rick |
| I have voted for what I want. Its a hard question because as you say people no longer look at facts but are swayed by rhetoric. | Martyn |
| | |
| --- | --- |
| Sadly Labour because National will not have the guts to campaign against Maori privilege. If they did, they would draw support from NZ First, ACT and Labour. They would gain enough support to win on their own. | Murray |
| National needs to win. Another three years of Labour would drive the country into the ground. | Warren |
| Labour is so dangerous, but unless National finds its mojo and goes hard out like Boris Johnson has done, they will not win. That will be a tragedy for NZ. | Jenny |
| We desperately need National to win. But I'm not sure if they will. | Gordon |
| NZ First will get wiped out at the next election because voters have learned that they can't be trusted. That means National may win by default. But the country needs them to be committed to unity. Racial division needs to be removed before it is too late. Otherwise it will destroy New Zealand. | Brian |