View our latest NZCPR Weekly Newsletter …

– to receive this free newsletter each week by email click the button and register

Dear NZCPR Reader,
This week…
This week we outline the bizarre recommendations from the Government's Maori Hui, including abolishing prisons and the child protection agency Oranga Tamariki, our NZCPR Guest Commentator Lindsay Mitchell exposes the misinformation campaign being run against Oranga Tamariki by Maori leaders, and our poll asks whether Oranga Tamariki is right to remove at-risk Maori children from their Whanau.

Last week…
In case you missed it, last week we looked at the huge influence that climate activism is having in New Zealand – including threatening our economic security HERE, and our NZCPR Guest Commentator Anthony Willy explained why the stance taken by one of the country's main media companies in banning any challenge to their alarmism over climate change is so misguided HERE.
Sharing our articles…
Please help to spread the message by sharing our newsletters. You can do this by forwarding the newsletter itself, or by sharing the newsletter's website link www.nzcpr.com/newsletter. Commentaries can be shared on social media using the Facebook and Twitter buttons found on each website article, or by clicking the Print button on an article and using the email function.
Will you help?
When we established the NZCPR as a public policy think tank in 2005, we rejected all forms of State assistance in order to protect our independence and maintain our freedom to hold the Government to account. We hoped that if we provided a quality weekly newsletter of research and commentary free of charge to subscribers, they would help to keep us running. The backing of our subscribers is crucial – we cannot operate without your support. Every contribution is greatly appreciated. Please click HERE to help.
Ensuring you receive our newsletters…
To ensure you receive our newsletters, please whitelist our newsletter mailing address. The address is newsletter-bounces@nzcpr.com. If your newsletter fails to arrive, the latest edition can be viewed via the Newsletter link on our website.
Email MPs…
If you feel strongly about the issues raised in our newsletter, why not share your views with our Prime Minister and MPs, send letters to the editor, or engage on social media. All of the addresses and links you need are HERE.
Register for the mailing list…
Anyone who would like to receive our free NZCPR Weekly newsletters is welcome to register for the mailing list HERE.
Thank you for your on-going interest and support.
Warmest regards,

Dr Muriel Newman
NZCPR Founding Director
What's new on our Breaking Views blog…
Breaking Views is administered by the NZCPR – the views are those of the authors. Here is a selection of this week's articles…
*NEW SERVICE: Weekly Breaking Views Updates – monitoring race relations in the news…
NZCPR Weekly:
RACE-BASED POWER AND INFLUENCE
By Dr Muriel Newman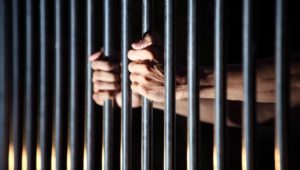 Since Labour became the Government the demands from Maori leaders have become more bizarre and extreme.
They claim there are too many Maori in prison. But instead of focussing on preventing crime by ensuring that those who can work are in employment, education or training, rather than feeling aggrieved on welfare, they are calling for the abolition of prisons!
They claim that too many Maori children are being taken into State care. But instead of railing against single parenthood and State dependency – the family environment in which most child abuse occurs – and condemning all violence against children, they are calling for the disestablishment of Oranga Tamariki, the government agency charged with preventing child abuse!
They claim there is too much Maori socio-economic disparity in society. But rather than encouraging families to better themselves through education and work, the tribal elite are using their disadvantaged as a lever to weasel their way into gaining more power and influence.
These radical demands to abolish prisons, disestablish Oranga Tamariki, and share power are some of a series of recommendations that can be found in a report from a Government-funded 'Maori Hui' on the future of the justice system, that was released last month.
Mark Solomon, the former head of Ngai Tahu, was one of the authors of the report whom the Minister of Justice Andrew Little acknowledged: "I thank ta Mark alongside the organisers of the Hui Maori, for delivering a successful event and the report. I had the privilege of being invited to this event. The depth of feeling toward the justice system was obvious, as was the sense of urgency that we collectively need to grasp the generational opportunity to improve the justice system.
"There was also a genuine intent to partner with the Crown to lead work for a more effective system for Aotearoa New Zealand. I acknowledge there is work that we must do to improve the justice system, and the Inaia Tonu Nei report contains many recommendations that this Government will take the time necessary to examine."
Such is the power of the seven Maori seats held by Labour, that in modern-day New Zealand even absurd ideas have every chance of shaping our future laws.
The journey to this racist report began last year, when the Government held a Criminal Justice Summit to explore options for the future reform of the justice system. While 200 of the 600 attendees were Maori, Maori leaders complained that the "Maori voice" was not strong enough. As a result the Maori-only Hui was convened by the Government and held in April to develop a Maori plan for overhauling the criminal justice system.
Their report demands that the Government 'shares' power with Maori by honouring the Treaty "partnership" – even though we all know the claim of a partnership is a fabrication.
The Treaty of Waitangi was a contract that established the Queen as our sovereign, protected private property rights, and gave Maori equal rights of citizenship. It did not elevate Maori rights above those of other New Zealanders, and nor did it raise the tribal elite to the status of a sovereign.
If they ever succeed in gaining half of the power through a 'co-governance' partnership arrangement, the tribal elite would control government decision-making in New Zealand. Under such a scenario representatives of the 15 percent of the population who identify as having Maori ancestry would rule all New Zealanders. 'Power sharing' would no doubt entail half of all taxpayer funding being allocated to Maori.
They say in the Hui Maori report, "the Crown must let Maori lead in true partnership" with "help, shared power and funding from the Crown". And, "If Maori are partnering with the Crown, funding must be appropriately allocated".
When it comes to the justice system as a whole, representative at the Hui claim it is responsible for the "legacy of colonisation and intergenerational trauma" that affects Maori today. "The justice system is racist and biased against Maori".
To unpick such claims, we need to step back.
Essentially, it is Maori leaders who want to define New Zealanders by race – it suits them to do so.
Until the mid-seventies, the official count of race was based on ancestry and blood quantum. To be classified as being of Maori descent, someone had to be half-caste or more. But due to the extremely high rates of intermarriage in New Zealand, the numbers were in decline. As a result of the advocacy of Maori leaders, the definition was changed to be based on ethnic affiliation and self-identification.
From that time on, anyone with even a trace of Maori ancestry is categorised as Maori for official purposes, if they mention it on their Census form.
An analysis of the impact of this change, published for the Ministry of Social Policy in September 2000 by Dr Simon Chapple, then a Senior Research Analyst with the Department of Labour, found that this practice significantly over-stated the number of Maori in New Zealand by including the growing proportion of those with mixed ancestry.
He advised that to be more accurate, official statistics for the Maori ethnic group should consist of those identifying as Maori-only in the Census, along with half of those of mixed Maori ancestry.
But his advice was ignored and through a process that 'prioritises' ethnic groupings, the official figures of Maori ethnicity are inflated – which is exactly what Maori leaders want. The higher the official count of Maori, the more Maori electoral seats they gain, and the more funding they receive for the Maori-only services they now provide to the government.
The problem is that overstating 'Maori' in some official statistics such as crime, has resulted in claims that the system is racist. But that is a nonsense. Crime is not a factor of race, but instead is related to a multiplicity of well-defined social influences such as family breakdown, substance abuse, educational failure, unemployment, long term welfare dependency, and violence.
The answer is not to abolish prisons, nor have a separate justice system for Maori, by Maori, paid for by the taxpayers. The answer is to support disadvantaged families into employment to give them purpose and improve their lives.
In calling for "the abolition of the current prison system", participants at the Hui said they wanted "community accountability". They seem to believe that keeping perpetrators within the community is "more meaningful for defendants" and is also more "appropriate and effective for victims of crime and the wider community".
Their aim is to "decolonise the justice system" and replace it with "a Mana Orite model of partnership that puts in place Maori at all levels of decision-making".
In other words, they want the prison system devolved to Maori.
When it came to child protection services, the Hui recommended that "Oranga Tamariki is disestablished".
They said, "No child should be removed from its mother or whanau at birth. Uplifts of children in this manner should be illegal."
They believe that removing a child to keep them safe, "denies the right of the child to their whakapapa", and they wanted to "Devolve services from Oranga Tamariki to whanau, hapu and iwi to provide care and protection services with and for whanau in their own communities".
In other words, they want to put culture ahead of the safety of the child.
Brain Giesbrecht, a former Canadian Judge, presided over many child abuse cases when their child protection services were being devolved to indigenous groups. He explains that prioritising culture over the safety of children was a disaster: "I strongly denounced the system of categorizing children by race, and stated that best interests should be the only test for all children. The province basically disregarded my recommendations and went ahead 'devolving' child care responsibility based on race only. Indigenous children became – in effect – the property of their racial groups. This pattern continued for many years – substandard care, ideology over common sense – best interests trumped by racial considerations. Racial considerations are still given far too much emphasis, and the numbers of Indigenous children being abused are still going up and not down."
Once were Warriors author Alan Duff mentions a child abuse case that has haunted him in his latest book, A Conversation with my Country: "Poor Shahlaya wasn't 11 when I first saw her. She was discreetly pointed out to me at a low socio-economic primary school many years ago. 'See that girl… the sad-looking one? The one not smiling? We know she's on a house-to-house circuit, suffering sexual abuse. A tragedy, and too many like her.'
"The sub-society she was born into stole and violated her right to childhood. Men took turns at possessing her body, subjecting it – not her, the innocent child – to indecencies. Too weak to resist, she was an 'it', a body solely to give pleasure to sick-minded adult males. And you can bet they figured out that should she go to the police or to the school authorities, her allegations would not be believed. It probably did occur to her abusers that what they did was wrong, but wrong only if they were held to account."
He then explains: "These days she lives in another town in another state-housing area; has five children to five different fathers, her firstborn when she was 14…"
Instead of dealing with the reality described by Alan Duff, Maori leaders are calling for the resignation of the Chief Executive of Oranga Tamariki and are planning Court action against the agency.
This week's NZCPR Guest Commentator, welfare researcher Lindsay Mitchell exposes the misinformation that Maori leaders are using to justify their vindictive campaign against the agency:
"In mid-June Dame Tariana Turia called on the Chief Executive of Oranga Tamariki, Grainne Moss, to resign. She disputed that Maori children are six times more likely to be abused than non-Maori children, and called the rate of uplift by Oranga Tamariki overkill."
Tariana Turia had claimed, "In the last few years since 1993, we have had 83 non-Maori children killed, we have had 17 Maori children die, so the fact of it is this is an overkill when it comes to Maori families. Now if you don't want to call it racism, you can call it what you like."
But Lindsay has checked the official sources of child abuse deaths, finding that between 2001 and 2015 a total of 105 children and young people lost their lives to child abuse or neglect, and of those, 51 (49 percent) were Maori. That's "a significant over-representation".
Maori leaders have also claimed that Maori children are being 'tortured' and 'abused' while in State care. This was in response to data from Oranga Tamiriki showing that of the 6,400 children in care, three quarters of the 103 children that had been abused in the first three months of this year were Maori.
However, Lindsay points out that over half of the children in State care are living with their parents or their wider family – "the majority of the harm to Maori children happened in placements where they had been left with their family."
This whole crusade against Oranga Tamariki is a well-orchestrated campaign of gross misinformation that's being driven by Maori leaders to try to shift public opinion to view the State as the villains in Maori child abuse statistics. Their aim is to force the Government to pass control of child protection to them. It's a deception. It's dishonest.
But it seems to be working. Just this week, the Minister for Children Tracey Martin told a gathering in Rotorua, "Nothing will change unless Maoridom gets the chance to design it [new systems of state care]."
One hopes the Minister will come to her senses and not cave in to the demands of Maori leaders. Their desire for power would cost children their lives. Their focus should instead be redirected onto supporting vulnerable families within their communities.
Responsibility for child abuse rests with parents. Until parents stop harming their children, the State must step in to keep them safe – it's the only right thing to do. The best interests of the child must always come first.
THIS WEEK'S POLL ASKS:
Is Oranga Tamariki right to remove at-risk Maori children from their Whanau?

*Poll comments are posted at the end of the main article.

*All NZCPR poll results can be seen in the Archive.

NZCPR Guest Commentary:

A CHILD'S ETHNICITY SHOULDN'T OUTWEIGH THEIR SAFETY
By Lindsay Mitchell
"No abuse or re-abuse of children is acceptable. But the facts show that family members and parents posed the greatest danger to these victims. This suggests that where the state primarily fails is in poor decision-making and monitoring of risk. Which calls into question whether the very best interests of the child are being put first and foremost.
"With adoption now a rare event, are potential caregivers being locked out who, despite being the wrong skin colour, would make safe, stable and above all, loving parents? Doubtless, cultural background and whanau links will become questions of importance for these children in time but immediate security must surely be a priority.
"My thoughts will be regarded as sacrilege by some. Exactly why, I'm not sure.
"Oranga Tamariki has a duty to protect life. That is their first responsibility. They are New Zealand's child care and protection agency. All other considerations are secondary, including ethnicity of child and potential caregiver.
"Returning to Green co-leader Marama Davidson and her incendiary statement that 'torture and abuse' at the hand of the state must stop. If abuse at the 'hand of family' were to stop, Oranga Tamariki, the focus of all this recent venom, wouldn't need to exist…"
*To read the full article, please visit the NZCPR website.

___________________________________________________
New Zealand Centre for Political Research
PO Box 984 WHANGAREI
Ph: 09-434-3836, Fax: 09 434-4224, Mob: 021-800-111
muriel@nzcpr.com
www.nzcpr.com

To unsubscribe from the newsletter, send this email – but don't forget to reply to the confirmation message.
If you need help unsubscribing, please email admin@nzcpr.com with "REMOVE" in the subject line.
Please note it's important that you contact us over unsubscribing problems because
it's often caused by the fact that it was an older address that was registered,
not your current one, and we will need to search for that.
To change your address please email admin@nzcpr.com with "ADDRESS CHANGE" in the
subject line, advising the new address to be added and the old one to be removed.