View our latest NZCPR Weekly Newsletter …

– to receive this free newsletter each week by email click the button and register

Dear NZCPR Reader,
This week…
In this week's NZCPR newsletter we investigate the Government's race-based agenda and raise concerns about the divisive impact it is having on New Zealand, our NZCPR Guest Commentator Anthony Willy outlines the danger of introducing tikanga into the law, and our poll asks whether you believe all references to 'race' and 'ethnicity' should be removed from legislation and regulation.
Last newsletter…
In case you missed it, in last week's newsletter we examined the Government's Covid-19 strategy and questioned the Prime Minister's authoritarian approach HERE, and our NZCPR Guest Commentator UK journalist Ross Clark shared his Daily Telegraph critique of our Prime Minister's performance HERE.
NZCPR newsletters…
Our NZCPR newsletters of independent research and commentary is delivered direct to your Inbox each week. The NZCPR is funded solely by donations from readers. Your support is crucial – please click HERE if you would like to help. It is only through your wonderful generosity that we can produce our weekly newsletters and run our important campaigns. With the mainstream media increasingly acting as a mouthpiece for government propaganda, we believe the need for the NZCPR has never been greater. By sharing our newsletters around your networks and by supporting our vital work, we are making a real difference to the future of New Zealand..
Or, if you don't like website forms, the direct donation details are NZCPR ASB Bank account 12-3099-0833814-00.
Thank you for your on-going interest and support.

Warmest regards,

Dr Muriel Newman
NZCPR Founding Director
NZCPR Weekly:
Dividing Our Nation
By Dr Muriel Newman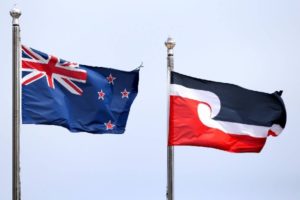 In his iconic book Free to Choose, Nobel Prize winning economist Milton Friedman provided an insight into human aspiration: "A free society releases the energies and abilities of people to pursue their own objectives. Freedom means diversity but also mobility. It preserves the opportunity for today's disadvantaged to become tomorrow's privileged and, in the process, enables everyone, from top to bottom, to enjoy a fuller and richer life".
As a pioneering society, New Zealand embraced freedom. New immigrants flocked here seeking a better life for themselves and their children, many escaping from countries with hierarchical class systems. In our equal opportunity society, it didn't matter where you were born or who your parents were. If you worked hard and did your best you could get ahead.
Times have changed. It seems we have regressed almost two hundred years in the last twelve-months. Now who your ancestors are does matter – according to Jacinda Ardern's Government. The consequences will be severe and long-lasting.
As Once Were Warriors author Alan Duff, a strong critic of Maori tribalism, explained in 2006: "A Stone Age societal model patently does not work in this modern world. When are we as a nation, starting with the Government, going to say enough is enough? To continue with the collective, whanau, hapu, iwi societal model is a fatal mistake. For in not developing individuality we continue down the declining slope of anonymity in a collective. Of no one willing to make decisions, especially unpopular decisions, for fear of standing out from the crowd, going against the collective will. Individuality is as fundamental to a society's development as property rights."
Former US President Barack Obama was also an outspoken critic of tribalism: "Ethnic-based tribal politics has to stop. It is rooted in the bankrupt idea that the goal of politics or business is to funnel as much of the pie as possible to one's family, tribe, or circle with little regard for the public good. It stifles innovation and fractures the fabric of the society. Instead of opening businesses and engaging in commerce, people come to rely on patronage and payback as a means of advancing. Instead of unifying the country to move forward on solving problems, it divides neighbour from neighbour."
Tribalism is insidious and destructive. It divides families and communities, and it is dividing our nation. It's also a class system that enriches the iwi elite, while leaving the most vulnerable mired in disadvantage. Yet this is exactly what our Labour Government has embraced and it is accelerating the pace since gaining an absolute majority in October last year.
The Prime Minister's masterplan is outlined in He Puapua, a document prepared in 2019, under the guise of implementing the United Nations Declaration of the Rights of Indigenous Peoples. That report is a blueprint for the tribal control of New Zealand by 2040.
While the Government claims He Puapua is not policy, its objectives are being rolled out now.
One key aim is to introduce "tikanga" – Maori customary values and practices – into the law. He Puapua states, "Tikanga Maori will be functioning and applicable across Aotearoa under Maori (national, iwi, hapu, whanau) authority and also, where appropriate under Crown authority."
A leading advocate is Justice Joe Williams. Appointed to the Supreme Court by Labour in 2019, the former head of the Waitangi Tribunal delivered a lecture entitled "Decolonising the Law" to the Otago Law School in April, that promoted the concept.
This week's NZCPR Guest Commentator former Judge, barrister, and law lecturer Anthony Willy, has examined the address and questions the wisdom of introducing 'tikanga' into the law:
"I can find nothing in the Judge's lecture which defines what tikanga is or that it has anything to do with the law; indeed he says it is impossible to do so. At rock bottom the law is all about the resolution of disputes between citizens, and between citizen and the state. There is much talk in the Judge's address of community practices by which the tribes historically regulated their dealings but when it is all boiled down seems to amount to no more than some tribal elder remembering back 160 years in the oral tradition, and what he now thinks were the solutions adopted by the tribes in 1840 to the problems of that time.
"Apart from the insurmountable evidential difficulties inherent in this approach it fails to recognise that the problems of the tribes in New Zealand in 1840 are not those confronting them today and whatever the practices were then they cannot provide an answer to the complex forces at work today.
"That said the insuperable problem which the Judge does not confront is that the law must be certain, impartial, and knowable in advance by all citizens. Ignorance of the law be it civil or criminal is no excuse but, if a citizen cannot know when, or if a strain of tikanga will be relevant to some proposed conduct until some tribal elder in litigation says it is or is not then there is no certainty and no impartial rule of law and the law collapses."
Another He Puapua objective is 'Maori ownership' of 'takutai moana' – the foreshore and seabed: "There will be an enlarged iwi/hapu/whanau estate supported by increased return of Crown lands and waters, including takutai moana, to Maori ownership."
By prioritising tikanga in the law, that objective is now being realised.
With 200 Marine and Coastal Area Act claims covering the entire New Zealand coastline currently before the High Court, Justice Churchman's decision in April on the first case – Edwards – which awarded tribal applicants 'shared' Customary Marine Title to a 40 km stretch of Bay of Plenty coastline, is having a significant precedent effect.
While claimants under the Act are required to satisfy two stringent property rights tests: firstly, that they have held their claimed area in accordance with tikanga, and secondly, that use of their area has been exclusive and without substantial interruption since 1840 – the Judge ruled that tikanga takes precedent over common law requirements.
The influence of this Churchman decision can be seen in last week's finding in the Rangataua claim for an area of the Tauranga Harbour: "Justice Powell ruled that to hold an area 'in accordance with tikanga' did not require a proprietary ownership in the western legal sense. Instead, evidence of a group's use and occupation would be judged on the basis of their own tikanga. As to the second part of the test, Justice Powell found that 'exclusive use' of an area did not require an iwi to prove that no other groups had used the bay. Instead, it was enough to show that they had the authority to do so under their own tikanga."
Essentially, the Churchman decision has not only lowered the bar for what constitutes tikanga evidence, but it has also overridden the intention of Parliament, since, at the time, the National Government had assured the public that few tribal groups would satisfy the stringent property rights tests in the law, and that no more than 10 percent of the coast would end up under tribal control.
The reality is that if the Churchman ruling stands, private tribal corporations will end up controlling most of New Zealand's coastline.
The Churchman decision has now been appealed to the Court of Appeal by an Interested Party in the Edwards case, who was opposing the claim in the public interest. But their right to appeal the judgment is being challenged by claimants. A decision on whether the Churchman appeal can proceed is expected before Christmas.
If the decision to prioritise tikanga over common law property rights in these coastal claims is not overturned, the Marine and Coastal Area Act itself should be urgently repealed and Crown ownership of the foreshore and seabed restored – I am calling on ACT and National to say that's what they would do should they become the government after the next election.
By embracing Maori tikanga – which differs from hapu to hapu and iwi to iwi – the judiciary is radically altering the meaning of the law, and undermining the foundation of certainty and codification on which the whole legal system is based.
Another key concept that underpins He Puapua, is the claim that Maori are 'Treaty partners' with the Crown. Since it is constitutionally impossible for a subject to be partner to a Sovereign, the concept is bogus, yet it is being given official authority by the Prime Minister.
This Treaty partnership fiction is driving the Three Waters proposal to give control of billions of dollars of freshwater, wastewater, and stormwater assets to iwi.
In health, it underpins the planned abolition of District Health Boards, since a Maori Health Authority that gives Treaty partners veto rights over the entire health system can only operate in a centralised framework.
Meanwhile new guidelines from Pharmac reveal that as Treaty partners, "Maori are the priority population". Essentially, those with Maori ethnicity will now be guaranteed priority treatment ahead of others with greater health needs.
In education, the Tertiary Education Commission's proposed changes to the Performance Based Research Fund – to better reflect the Maori partnership agenda – not only strengthen race-based incentives for Maori, but they change the focus from 'research excellence' to 'cultural inclusiveness'.
In conservation, an Options Developments Group set up by the Department of Conservation to better recognise the 'Treaty partnership' recommends "the delegation, transfer and devolution of functions and powers within the conservation system to tangata whenua".
One significant policy change still in the pipeline is the Government's response to the Waitangi Tribunal's Wai 262 report, which categorises as Maori 'taonga' a wide range of 'treasures' including intellectual property rights, genetics, and all living species in the country – both native and introduced. In 2020, $6.2 million was allocated to develop a Treaty partnership programme to ensure Maori 'participate in, benefit from and make decisions' over anything identified 'taonga'.
Scrutinising the bogus claim that Maori are Treaty partners with the Crown – that is being used by Jacinda Ardern's Government to justify the transfer of significant public resources and power to Maoridom's elite – is off limits to all media who receive funding from the Government's $55 million Public Interest Journalism Fund.
The reason is that under condition three, all fund recipients are required to "Actively promote the principles of Partnership, Participation and Active Protection under Te Tiriti o Waitangi acknowledging Māori as a Te Tiriti partner".
In Austria, Chancellor Sebastian Kurz recently resigned over allegations public money was used to buy favourable media coverage for his party's policies.
It's surely not too much of a stretch to apply the same principles here as there is a direct link between the funding and the promotion of Government policy.
With the Fourth Estate effectively silenced by Labour, it's now up to every New Zealander to alert others about what's going on. Only when everyone who is concerned "does" something to spread the word – whether sharing information around their networks, talking to family and friends, contacting MPs and councillors, writing letters to newspapers, calling talkback, delivering fliers, using social media- will the message start to hit home.
Collectively we not only need to call the partnership agenda a fraud, but we also need to end the insult of being defined by race.
We should demand that New Zealand follows the lead of European nations and removes race from our Statute books, so we too can become a 'colourblind' society, where everyone is treated as equals under the law, and support is provided on the basis of need not race.
Removing all references to 'ethnicity' from legislation and regulation would stop He Puapua, the Maori Health Authority, Three Waters, Maori seats in local government – and Parliament – and all other race-based initiatives.
With all of this in mind, George Orwell had it right – when asked whether the nightmarish future depicted in his novel 1984 could become a reality, he said: "Don't let it happen. It depends on you."
Please note: To register for our free weekly newsletter please click HERE.
THIS WEEK'S POLL ASKS:
*Should references to 'race' and 'ethnicity' be removed from legislation and regulation?

*Poll comments are posted at the end of the main article.

*All NZCPR poll results can be seen in the Archive.

NZCPR Guest Commentary:

STEPPING OFF THE BENCH PART TWO – TIKANGA MAORI
Anthony Willy
"For as long as this government stays in power and the courts continue to be populated with activist judges 'not particularly learned in the detail of the law' New Zealand stands at a dangerous fork in the road.
"We can either follow the broad highway which will continue to lead to the survival of a harmonious, prosperous democracy enjoying race free health care and education, world class infrastructure and (at least pre covid) unfettered personal freedoms protected by the Bill of Rights all backed by the Rule of law; or we can step off on to a narrow winding path of tribal rule which has no signposts and no knowable destination.
"No doubt in doing so we would all need to subscribe to 'Kia wakatomuri te haere whakamua.' Which for those of you who are not yet fluent in the language it means 'I walk backwards into the future with my eyes fixed on the past.'
"I can think of no more important crusade facing the next generation but to cast off the brain washing to which they are being subjected and choose the values which are practiced around the civilised world and for which their forefathers, Maori and non Maori alike, gave their lives in two world wars…"
*To read the full commentary please visit the NZCPR.com website.


What's new on our Breaking Views blog…
Breaking Views is administered by the NZCPR – the views are those of the authors. Here is a selection of this week's articles…
Spreading the message:
**REGISTER FOR OUR NZCPR WEEKLY NEWSLETTERS**
Anyone who would like to receive our free NZCPR Weekly newsletter is more than welcome to register for the mailing list HERE.
Please help us spread the message by sharing our newsletters…
Please help us spread the message about our newsletters by sharing them as widely as possible. This can be done by forwarding the newsletter itself, or, if there are problems with spam filters, by sharing the newsletter link: www.nzcpr.com/newsletter. Content from the newsletter can also be copied into your own email. To share individual articles on social media, please visit the website and click on the article in question – the Facebook and Twitter "share" buttons can be found on the top right, along with buttons to "share by email", and "Print".
Have Your Say…
Speaking out in a democracy is crucial – please find all MP email addresses, local authority councillor email addresses, contact details for newspaper letters to the editor, social media links, and other useful contacts on our "Have Your Say" page HERE.
Ensuring you receive our newsletter…
To ensure you receive our newsletters, please whitelist our newsletter mailing address – or add it to your 'safe senders' list. The address to whitelist is: newsletter-bounces@nzcpr.com … If your newsletter fails to arrive, it can be viewed at the 'Newsletter' link on our NZCPR.com website.
___________________________________________________
New Zealand Centre for Political Research
PO Box 984 WHANGAREI
Ph: 09-434-3836, Fax: 09 434-4224, Mob: 021-800-111
muriel@nzcpr.com
www.nzcpr.com

To unsubscribe from the newsletter, send this email – but don't forget to reply to the confirmation message.
If you need help unsubscribing, please email admin@nzcpr.com with "REMOVE" in the subject line.
Please note it's important that you contact us over unsubscribing problems because
it's often caused by the fact that it was an older address that was registered,
not your current one, and we will need to search for that.
To change your address please email admin@nzcpr.com with "ADDRESS CHANGE" in the
subject line, advising the new address to be added and the old one to be removed.