December 5, 2021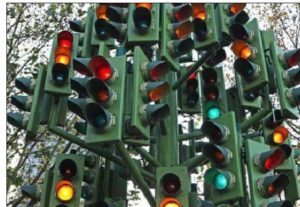 On Friday, Roy Morgan, Australia's longest running independent market research company, published the results of its November survey of New Zealand political opinion, showing support for Labour, which has fallen 3.5 points to 36 percent, is now lower than when they were first elected to Government in October 2017 with 36.9 percent of the vote.
With support for the Greens steady on 10.5 percent, National increasing 0.5 to 26.5 percent, ACT climbing 1.5 to 17.5 percent, and the Maori Party rising one to 3 percent, the election night gap between the main voting blocks of Labour and the Greens, and National and ACT, has closed from almost 25 points at the last election, to 2.5.
The poll shows confidence in the Government is continuing to slide, dropping 8 points in November to the lowest level since October 2017, with pollsters identifying the main factor contributing to the fall was Jacinda Ardern's decision to extend Auckland's lockdown through November.
This is no doubt the key reason why the decision was made to open up Auckland's borders far sooner than many expected, and it shows that politics is driving the Covid response – rather than the health and safety of New Zealanders.
Friday was also the day that Jacinda Ardern's "traffic light" system went live. This signals a new phase in the Government's management of Covid-19 – the fatally flawed elimination strategy is now well and truly behind us as New Zealand learns to live with Covid.
Even though the evidence clearly shows that both the vaccinated and the unvaccinated can spread the virus, life will now become increasingly unrestricted for the vaccinated – while for the unvaccinated, greater restrictions will apply.
At the present time, twelve regions around the country are deemed to be red – Northland, Auckland, Taupo, Rotorua, Kawerau, Whakatane, Opotiki, Gisborne, Wairoa, Rangitikei, Whanganui and Ruapehu – with all other regions orange.
The red designation, which indicates the Delta outbreak is serious enough to overwhelm the hospital system, gives the vaccinated the freedom to attend work, shops, cafes and restaurants, hairdressers, the gym, and gatherings of up to 100 – while the unvaccinated are restricted to contactless services and gatherings of up to 10.
Regions are designated orange if they have some community transmission that could put pressure on hospitals, but while life for the vaccinated will be relatively unconstrained, the unvaccinated will continue to be restricted to contactless services and limited gatherings.
Once the number of Covid cases in the community declines to a minimum, the region can then go green which means that life for the vaccinated will be pretty much as normal, while restrictions will remain in place for the unvaccinated.
The traffic light system relies heavily on surveillance, especially the on-going checking of vaccine passports, with heavy penalties for those who fail to comply.
Changes have also been made to the treatment of people testing positive for Covid. Instead of infected cases being transferred for isolation in MIQ (Managed Isolation and Quarantine) facilities, a new home-based quarantine system SIQ (Self-Isolation and Quarantine) has been introduced.
Local care providers will ensure patient needs are met while they are recovering at home, with a contact person assigned to each case, a health pack supplied, and a 24-hour health support line available.
Those experiencing mild symptoms are likely to receive a virtual health check every second day, while those at risk of developing complications will be monitored daily. Anyone needing more urgent help – especially if they have difficulty breathing – is advised to call 111.
Former TV3 Breakfast host Duncan Garner has had first-hand experience of the home isolation system, calling it a "failure", a "multi-agency trainwreck", and "a bumbling mess that gives me no confidence".
After contracting Covid-19 last month he revealed, "I have not seen a doctor, nurse, or a health professional the entire time I've been sick, which is close on two weeks."
He further explained that when his friend, who had also contracted Covid and was isolating at his home became so ill that he called for an ambulance, he was told to take Panadol instead!
At least three people are already known to have died in home isolation.
An independent review into two of those who died alone, released by the Northern Region Health Coordination Centre, found their deaths could have been prevented if the home isolation programme had been fit for purpose.
The report highlighted a number of failures including the fact that the public health phone checks were "not undertaken by interviewers with clinical skills". This meant 'red flags' – such as a patient being too unwell to talk because of their pain – "were not identified" as major concerns to be followed up.
In one of the cases, phone calls to the patient went unanswered, but instead of triggering a home-visit or a call to the patient's family, it took five days before any action was undertaken.
With these problems occurring during a period where the spread of the virus is relatively contained, major concerns are being expressed – including by the Minister of Health – over what will happen after December 15 when Jacinda Ardern removes all travel restrictions for vaccinated people, who may well be infected and spread the virus around the country.
The good news is that for most people – vaccinated or unvaccinated – Covid-19, which is often characterised by a loss of taste or smell along with minor cold-like symptoms, is nothing more than a mild viral infection lasting five or six days.
However, for around two out of ten, complications can set in, that in some cases, if left untreated, can become life-threatening.
Fortunately, a good deal of innovative research and empirical evidence is now emerging that is enabling health professionals to better understand and treat Covid-19.
One such clinician, Dr Shankara Chetty, a trained microbiologist and GP practicing in Port Edwards in South Africa, wanted to better understand why patients, who were feeling fine in the morning could become seriously ill by the afternoon. By carefully documenting the progression of the disease in his patients, he recognised that the rapid deterioration, which invariably occurred on the eighth day after the onset of the illness, resembled an allergic reaction followed by an inflammatory response, that, like a bee sting allergy, could prove fatal unless treated with antihistamines and steroids.
As a result of applying this treatment protocol, all 7,000 of his seriously ill Covid patients quickly recovered without the need for oxygen or hospitalisation.
For those who are interested, we have posted a detailed interview with Dr Chetty outlining his research and treatment HERE.
Without any change in the way our health system deals with Covid patients, there are concerns that once the internal borders open, hospital admissions could overwhelm our limited intensive care bed capacity, since New Zealand has only 4.6 ICU beds for every 100,000 people, compared to 6.4 in the UK, 8.9 in Australia, and 38.7 in Germany.
While 186 fully staffed ICU beds are available nationwide, on a "normal day" only 15 to 25 are free for emergency use. And since each ICU bed needs around five to six nurses to keep it operational, there's an estimated national shortfall of around 100 ICU nurses.
The vaccine mandates, which saw over 1,300 health workers lose their jobs, has now exacerbated that situation.
Since rapid testing and PPE were successfully used to prevent the spread of the virus before the vaccine was available, the question of why these protections were not required instead of mandates for critical health workers, remains unanswered – especially as vaccinated staff and patients can spread the virus.
With the review into the two home-care deaths identifying that using telephone health support workers without clinical training costs lives, why not invite those who have lost their jobs because of the mandates to help provide the crucial phone support the country will need if Delta becomes endemic.
The Minister of Health, worried that a lack of ICU beds could cost lives, has now allocated $650 million to increase ICU capacity – $100 million for building, and $550 million for staff.
A further $500 million is budgeted for health, but instead of being used to benefit patients during this time of critical need, it is being spent on consultants planning the replacement of our District Health Boards with a centralised bureaucracy controlled by Maori.
Let's be clear: health, to Jacinda Ardern, is less important than her political ambition of embedding Labour's Maori partnership agenda into all levels of government – while she has the unbridled power of an absolute electoral majority.
Under cover of the pandemic the Prime Minister is replacing our needs-based health service with her Pae Ora (Healthy Futures) Bill – see our analysis HERE – that will replace our 20 democratically elected and community focussed DHBs with an apartheid system based on race. Her plan for Maori co-governance of health, comes straight out of Labour's He Puapua playbook.
This week's NZCPR Guest Commentator Gary Judd QC, was asked to assess whether the proposed law will fairly deliver health services to New Zealanders:
"The Maori Health Authority is established to be entirely Māori focused, and although Health New Zealand has additional focuses, it is also significantly focused on Māori, so the whole system is tilted towards Māori. It is clear from the explanatory note and from the Regulatory Impact Assessment that this is precisely what is intended.
"In terms of deployment of health system resources, the tilting must result in relative advantage to the Māori community and relative detriment to the non-Māori community: from a total allocation for health services, if more resources per capita are devoted to Māori, less resources per capita are available for non-Māori."
The introduction to the Bill uses the fabricated claim of a Treaty "partnership" to justify the changes: "For Maori in particular, the health system does not operate in partnership and does not meet the Crown's obligations under the Treaty of Waitangi."
It then explains that radical Waitangi Tribunal recommendations are being embedded into the new health system: "The Bill places Treaty-informed decision-making at the heart of the system by ensuring that decisions made by health entities will be genuinely informed by the health principles identified by the Wiatangi Tribunal, and that the legislation will support system-wide accountability for Māori health outcomes."
With submissions on the Bill closing at midnight on December 9 – and silence taken as acceptance – we are encouraging as many people as possible to send in a submission opposing the Bill. Submissions don't need to be long nor complicated – just click HERE, then follow the prompts and when it says, "I wish to make the following comments", in your own words (since 'form' submissions are all counted as 'one') outline the points you want to make, such as:
I wish to oppose the Pae Ora (Healthy Futures) Bill.

My concerns include:

No public mandate has been sought for this Bill – Labour campaigned on consolidating our 20 democratically elected District Health Boards, not eliminating them.

No public mandate has been sought for segregating our health system – New Zealanders overwhelmingly support health services prioritised on clinical need, not race.

Undertaking a major restructure of the health system during is pandemic is reckless and will cost lives – by forcing key health staff to focus on the reforms instead of on the Covid crisis and on providing treatment for those tens of thousands of patients whose urgent medical care has been delayed because of the lockdowns.

I urge the Committee to recommend the Bill be immediately withdrawn so our health professionals can focus on saving lives.

Thank you.
The time is fast approaching when Labour will need to decide whether it is happy becoming a second Maori Party under Jacinda Ardern's leadership, or whether it prefers its traditional role, especially now that the polls are showing the public is waking up and saying enough is enough.
Please note: To register for the NZCPR's free weekly newsletter, please click HERE.
THIS WEEK'S POLL ASKS:
*Should Jacinda Ardern have sought a mandate from New Zealanders before changing our health system from 'needs-based' to 'race-based'?

*Poll comments are posted below.
*All NZCPR poll results can be seen in the Archive.

THIS WEEK'S POLL COMMENTS
| | |
| --- | --- |
| Definitely! | David |
| It is criminal the way COMRADE Jacinda and co are destroying our democracy and turning it into a DICTATORSHIP. Her communist back ground is certainly showing through now | John |
| Yes,However this highly corrupt outfit assumes it can do whatever they like. Where are the useless Governor Generals in all this. A waste of time Position.!! A huge Petition needs to go to the current one. | Laurie |
| anti-democractic | claire |
| But she is unlikely to have got it!!! | David |
| NZ is getting exactly what it voted for so if you voted for Tinkerbelle and Peter-Pan, you can't complain. What we need is a monarch to do a Gough Whitlam trick. Tinkers is taking advantage of everybodys pre-occupation with covid to rush these laws through. we wait with baited breath for the 4 year term to suddenly appear. | Ray |
| All public policy or service delivery should be based on need or betterment for all. Race should not be a consideration. | Jim |
| "Transparent government for all New Zealanders" Yeah, right ! Nothing could be further from the truth. She is sneaky and conniving and cannot be trusted. Fortunately more people are realising this every day. | Laurie |
| Ina democracy government represents the wishes of the people. By definition the government needs to establish the wishes of the people. To act unilaterally makes them dictators and tyrants. | David |
| Isn't it obvious? However the obvious no longer matters apparently, now autocracy rules. | Paul |
| No one person or party has the right to make such an autocratic change to our society. | Carol |
| Health system should be treatment given depending on clinical needs not on Race Leave the health system alone | Rose |
| Certainly she should have been up front and honest, anything other is dishonest. A wolf in sheep's clothing. | Carol |
| We do not want or need a totalitarian dictatorship foisting apartheid on to us, without a mandate from the people. | Allan |
| Needs based is the only fair way to operate a health system | Elizabeth |
| We are fighting the virus of Marxism. There is no mention of health in the Treaty of W. and no such thing as equity in health outcomes. This will an unholy failure – weep for New Zealand. | Monica |
| It is racist. | Craig |
| She definitely should have asked the public of this country. In case she's forgotten, the people put her there to work for ALL New Zealanders, regardless of creed, colour, race, ethnicity. She's not working for us, but for herself. | Heather |
| She has no mandate for each individual devastating decision she makes….. | bill |
| She's a race hater traitor, hates her own kiwi race, and serves her satanic bosses at the UN/WEF/EU, and the rest of them play in the same team as well, world MARXISM! | David |
| Our health system should remain equal in all its aspects – All New Zealanders should be treated equally irrespective of race/ To make it favouring Maori above others is being extremely racist and this attitude has no future. | Margaret |
| This is without doubt the worst, most dangerous, divisive Government NZ has ever had. | Bill |
| Absolutely YES. She is not Stalin ! This is all so unbelievable for an old person and the Opposition is as weak as 'weasel' too. Maybe these are signs the world is ending ? I wave my head sideways in true despair each weak. | John |
| seems obvious to me….. the PEOPLE MUST be consulted on this | miles |
| Many Maori health problems are self inflicted ,e.g smoking ,booze , drugs . multiple pregnancies, obesity, and education is a very important facto in all aspects of health . | Barrie |
| Unbelievable!! As you rightly quoted "absolute power corrupts absolutely". | Caro |
| I thought NZ was surposed to be a Democracy ! Under Ardern it is not and we need to stop this dictatorship now !, | Louise |
| That non Maori be forced to pay for Maori health care is clearly racist — is it not Jack Tame? | bruce |
| Once this lot is voted out, and for NEW ZEALAND'S sake, it had better be in 2023, none of them should ever again be allowed to have a hand near a lever of power. What they are doing must be bordering on criminal! | Grant |
| Jacinda Adern's actions are undemocratric and very likely to be divisive. We are all New Zealanders and colour should not divide us. | Graeme |
| Of course she should have but when has Ardern ever been concerned enough to govern for ALL NZer's She is corrupt to the core. | Carolyn |
| Yes she definitely should have! Jacinda is allowing a lot of important choices, laws and regulations pass through without the knowledge of our people living in NZ! | Georgia |
| This bill is so race based it's unbelievable. | Martin |
| Absolutely a mandate should have been sought from New Zealanders! Otherwise this is tyranny and racism rolled into one. | Annie |
| Everyone else would have | Garth |
| Typical of Ardern bullshit and continuously bending over to Maori | Neil |
| Of course she should have. She has shown that she has no morals and does not care about anybody but herself and her selfish socialist ideals. | william |
| If the current Health System is faulty then fix it. Besides being highly dangerous to give one small segment of the population ultimate control of our Health Services, we can well do without creating yet another major division right throughout New Zealand. The huge cost of this ill conceived Govt Health .plan, would be a burden that future generations of Kiwis would have to suffer. | Peter |
| Her decision was deliberate and egregious | Graham |
| Jacinda is handing control to 16 per cent of the population – Maori – against the wishes of the majority. This insane policy will lead to trouble, but mostly I hope it collapses Labour's poll support. National must take a stand on this race issue. | Chris |
| yes most definitely, this government listens to no one, the poor old maori so hard done by, they even blame colonialism for there terrible family violence,i do not understand why this government is giving everything they can to a race that are not indigenous, do nothing but moan,and walk around with there hands out,i think they should be all put on there maori land, to survive on there own,stop the government hand outs,there is to many people sit on there arses and do nothing in this country,waiting for old cindy to keep giving them more money,where living in sick times. | rodger |
| This racist government has to go | John |
| 1 law for everyone. Race based is dividing. And racist. | Alex |
| If this is such a good idea, surely asking for a mandate is the natural consequence ? | Michael |
| I dare say it goes without saying that if you are planning to introduce a racist health system, in effect a system that is based on citizens' skin colour, , during your term of office, you ought to seek a mandate beforehand!! | Andy |
| She is splitting the country | Paul |
| Racism should play no part in any democratic health system in NZ. | Kay |
| Not to do so is undemocratic. | James |
| Anyone who claims to have Maori blood (I know people who have no Maori blood but claim to so they can be on the winning side) is given priority in health and Pharmac. – this is blatant racism. Come on National and Act don't allow this | Brenda |
| The arrogance defies belief. To say what I really think I would be locked up | Fiona |
| Unbelievable arrogance | Don |
| Maori or Non-Maori? The virus cannot tell the difference! | Peter |
| Absolutely she should have. | Linda |
| She has no mandate to introduce aparthaid systems I worked within the system for 50 years ,it has many problems this will make it worse | peter |
| She thinks she has a mandate by virtue of being a major party with no opposition. | mike |
| Its a disgrace I thought we were a democracy not a dictatorship who is being hook winked by a view or is she !!!! | Jamie |
| only common sense but then she has none she is just a maniacal lunatic | John |
| It%u2019s Crazy everything has been done under hand with out any mandate or Democratic Voting .This is not why my Forefathers where involved in the Second World War some giving there Lives for .so there Children & Grandchildren had a free & Democratic Lifestyle. | Michael |
| This Accidental PM has no Rights to change the Rules from Democratic Voting to Race Based Control no no no .The Freedom my Forbears went to War for must be Maintained . | Michael |
| Definitely, she should have sought a mandate from all New Zealanders to make this change! | Lynette |
| We are all New Zealanders should be treated equal | Martin |
| No such legislation that affects all NZers should be pushed through with out proper consultation. And so many other races in the country will be disadvantaged. | Hilma |
| It seems bizarre that you would bring in on one hand a new health system for Maori to bring more equity and recognition for different approaches when a person who lives very healthy life with thought given to provide for themselves a good innate and adaptive immune system , seems not able to turn down a medical intervention with a failed vaccine for a virus with a IFR of .14% . I am seeing our democracy failing with little pushback from our political opposition and complete subservience of the 4th estate | Robert |
| Race based legislation is apartheid and is totally unacceptable | Trevor |
| this woman must be stopped she's crazy with power. I think her covid jab have contained some Maori blood e | Edward |
| I've made a submission to the select committee | Kenneth |
| Why would the fish and chip wrapper upper have to ask any one as she is god. Lets see how she copes with some who who knows how to run a large company employing a diverse range of people and holding together. Guess if you have no talent or worked in the real world this is the only thing to do. Give away what is quite handy to all ratepayers and run what is remaining into he ground. And we put up with it. | rod |
| The Health System should cater for people's health needs which has nothing to do with culture. We shouldn't even have a mandate about something so obvious. | Jacquetta |
| This is another part of plan to have maori take over N Z no Mandate is race based and Dictatorship | leo |
| When this goes ahead, where is all the money coming from? Is the existing budget to be split, is there going to be duplicate health assets, where will the staff come from? I suspect there will be duplicate assets and additional budget for the Maori health. Who will pay for this? the downtrodden pakeha of course. Racial priveledge knows no bounds. | Ray S |
| I don't support any race-based legislation which has no place in a democracy. | Roger |
| A policy so sweeping in nature SHOULD have been a Headline Election Campaign banner. With out that mandate it should be stalled, until AFTER the next election. Allowing funding to go to Health boards rather than consultants. | Lionel |
| it is wrong. | Elizabeth |
| ABSOLUTELY YES! | Albert |
| its illegal | Robin |
| Health care should be based on need not race | Dennis |
| We are all New Zealanders and it should be equal to everyone. | Ian |
| Apartheid-alive and well and now living in NZ | Sarah |
| just another racist action from her | susan |
| Absolutely, this is change by stealth and is very underhanded. It is in fact government by decree, same as a dictatorship | David |
| Health care should be needs-based and if it happens to be Maori who need it the most then at least it is fair. | Di |
| It doesn't need to change. Whoever needs health care should get it! And NZers should definitely have a say. | Kate |
| This is race based health delivery is divisive. I believed that NZ was a nation upheld for equality for all. What we have under Adern is favouring the few at a cost of many. | Tina |
| A race -based system applied to any aspect of governance is inherently divisive and has the potential to create factions of discontent as one side will inevitably seek dominance over. the other | Nick |
| Another racist bill being rushed through! | Chris |
| I am horrified that a NZ government has adopted race-based policies | Tjaart |
| Jacinda, We are just gutted at the way you have treated all New Zealanders. Playing games with our minds has brought you down. | Karen |
| | |
| --- | --- |
| The good news is she is losing votes hand over fist with all these racist policies. | Mark |
| no agenda was indicated in any way before her covid election | morris |
| She has been totally irresponsible | Bruce |
| The deluded workings of a Fascist. [Temporary Fascist] | Barry |
| Should she need a mandate before changing any system form needs to race based. Yes, as she is proving to be a racist of note. | Gary |
| Just what you would expect from this tyrant | Iain |
| she's a communist. | Russ |
| Our lovely country is being decimated by people who have no care for it or any business experience. | Florence |
| Undeniably. We must get rid of Socialist ruling of our lives | Karen |
| The issue is too important not to have had a mandate. If Maori "govern" the health system like they did the Urewera National Park, it will be a complete fiasco. The system has to be needs based, not race based. | Sheila |
| Race should not be a factor at all. What happened to her Inclusiveness policy. She must have been studying Karl Marx, divisiveness is a classic part of the road to communism. | Colin |
| Changes are being forced on New Zealanders because the racist undemocratic government knows that they won't get public support for their radical plans | Patrick |
| This is ridiculous, 15 % of the population control the health system. It should be only decided by need not by "race"! | Michael |
| The prime minister is so self centered she believes she has the power to push though any policy that takes her fancy. Particularly any that she thinks will endear her to her supporters. | Rob |
| More racist policies creating the two race myth of Maori and non-Maori | Ihaia |
| Absolutely nuts! Bring on the clowns | Colin |
| Jacinda Ardern and her entire cabinet all need to be shown the exit door out of parliament | Waye |
| Had she been around in the 1970s-80s she would have been at the forefront of the antiapartheid movement.Now when it suites her agenda apartheid is a great idea. | malcolm |
| Absol bloody lutely. It should not be happening. We have to stop it. My fear is the next government is going to spend years unravelling the legal system. Any politician that tries to remove it will be called racist along with other names. They will be severely reprimanded in the media. So i can't see this country changing as everyone of us is too scared to stand up and say no more. We are one country, one race. Now we are divided. We have lost our lovely country and its uniqueness. | Kristene |
| Jacinda was voted in because she closed the borders therefore people felt safe. Not to create apartheid | Nicola |
| I oppose the Pae Ora (healthy futures) Bill | stephen |
| Thought the words "we are one" meant were all living here as one. Guess not! | Lawrie |
| Should have been top priority. | Helen |
| I wish to oppose the Pae Ora (Healthy Futures) Bill. My concerns include: 1. No public mandate has been sought for this Bill – Labour campaigned on consolidating our 20 democratically elected District Health Boards, not eliminating them. 2. No public mandate has been sought for segregating our health system – New Zealanders overwhelmingly support health services prioritised on clinical need, not race. 3. Undertaking a major restructure of the health system during is pandemic is reckless and will cost lives – by forcing key health staff to focus on the reforms instead of on the Covid crisis and on providing treatment for those tens of thousands of patients whose urgent medical care has been delayed because of the lockdowns. I urge the Committee to recommend the Bill be immediately withdrawn so our health professionals can focus on saving lives. Thank you. | Prof mike |
| Health must be needs and not race based, and be available equally to all NZers. We are one people. | Colin |
| This is how a Marxist government operates. Effectively a dictatorship. Unfortunately this labour government is also including apartheid into its restructure of New Zealand. This is tyranny at its worst. Just hope their slide in the polls continues which it must as nobody I speak with supports these moves to implement their He PuaPua agenda.. | Chris |
| Why is she insisting insisting on setting up apartheid systems right through Govt and local Govt ? She must know that there is going to be a massive back lash | Richard |
| Words fail me to describe my opinion of our current government and Prime Minister. All I can say is, " how did we sink so low?" I was once very proud to be a fourth generation NZer, now I am beginning to compare NZ to Nazi Germany, where before you could go anywhere you had to produce your "papers". I feel like the vaccine free should be wearing yellow stars so that we can be quickly identified and vilified as the mood takes the "superior" citizens ( they think), who have been jabbed. | Rosemary |
| Unbelievably undemocratic. Shame on the Labour Government. | Colleen |
| Medical treatment must be colour blind. Where has an ethnicity based priority system ever worked for the benefit of all? | Henry |
| Such a decision should have been put to public vote for such a radical change Our present health system relied on true 'needs based' and is and was never 'racially' designated, and should never be. Many decisions are being rushed through whilst in a hastened time of anxiety to quell any negativity to these questionable proposals. | Anne |
| Yes most definitely | Trevor |
| Nothing should be race-based. Jacinda is taking this country down a dangerous path . we are no longer a democratic country we have no say in these ridiculous race based ideas. like the mish- mash of language that no one knows what the media are talking about anymore as she wants to indoctrinate the Maori language onto everyone. | Gayle |
| None other than I have made a submission to the Govt on this topic | Clive |
| This unbelievable move by adern and her commie followers are focused on a race based society being established in NZ and fully supported by the maoris as they gain control of natural resources through racism and contributed absolutely nothing to the creation and management of these resources, and I smell the odor of comrade H Clark in this,controller and mentor of miss adern. The erosion of democracy in NZ is abundantly clear, so long as we have politicians and supporters of this in our midst, our democratic society and way if life is under threat !! | David |
| Yet more LIebour Govt tyrannical deceitful, deceptive policy making hidden during the 2020 Election campaigning and they are attempting to roll these Health changes without a proper mandate by voters. | Bruza |
| But when has our dear leader ever needed, let alone sought, approval from the public to do anything? | Maurice |
| comrade dictator needs to go | David |
| She is too Dictorial. This is racism. | Rod |
| no question | anthony |
| An absolute disgrace which flies in the face of hundreds of years of hard won democratic principles. How ignorant of history we have become. Back to the Middle Ages where a a feudal aristocracy ruled over the masses. | Bernie |
| This was not heralded before the election | Dorothy |
| Excuse me, aren't we still a Democracy? Please can the Govt answer that? This country was built on Democracy, NOT on racial exclusion. | Cath |
| This a blatant racial move & has no place in a democracy. It benefits only those who have a Maori ancestor, even one, no matter how far back in history. | Peter |
| no race based system will work,unfortunately the damage it could bring upon our whole system is horrendious | ray |
| This bill is pure racism and is very divisive. The whole Hepuapua must be stopped now. | Elizabeth |
| Jacinda is out of control. She must go. | William` |
| Everyone should be treated equally. | Jay |
| Dangerous leader | Sandra |
| Of course she should have. Time the Labour party dumped it's name and merged with the Maori party. | Neville |
| Absolutely…. | Rhys |
| everything is going to maori and to hell with white NZers | graeme |
| NZ democracy has been taken away from us..i | Donald |
| Our health system should never be skewed to the advantage of any individual other than on thier health need. That is those in most need should be given what care they can be given to nurse them back to health. Not something based on a patient's ancestry. | T |
| The PM would never seek a mandate from the people on something like this because she knows it would fail. With all this riding rough-shod over the majority of the population, her control of the media, which means control of the masses, I think she is aiming for New Zealand to become the first communist/commonwealth country in the world. through dictatorship. | Arthur |
| I presume it won';t really matter to me. I'll probably die young under her new system. That;s probably what she wants. | Rod |
| Absuletly. Thta is what democracy is about. | Tony |
| These are our democratic rights | Monica |
| Most definitely. I have already forwarded my submission giving my views in no uncertain terms. This government is nothing but a tool of the corrupt United Nations and the maori elite to introduce apartheid giving preferential treatment to all things in favour of maori. "A world government can only be created out of war or crisis – an emergency that provides an appropriate combination of the motivations of fear and opportunity." – Herman Kahn, US Council on Foreign Affairs. This labour cult is taking advantage of the pandemic to introduce legislation legalising apartheid which will likely create unrest. This fits in nicely with the UN's plans for world government. Our red PM is a dedicated acolyte of the UN and its graft, blackmail and stand over tactics. Under her proposed new vision of the health system, I, as a pale male dread the thought of having to be admitted to a hospital where the Informed Consent is, in all probability, in maori and I would have to sign it and bequeath a little koha before treatment. But then only after producing my vaccination passport and signing an admission of white privilege | TerryM |
| It was never in her Parties Manifesto. | Gary |
| Definitely, it was never mandated in Labour's election manifesto. | Dianne |
| Does this imply that she should be more open and transparent? Fat chance! | Roger |
| Absolutely! | Mark |
| In my view this is at least undemocratic and borders on corruption. No where in the treaty or the 1860 Kohimarama ramification of the treaty bythe Maori chiefs does it say a separate health system must be implemented. Quite the opposite, the chiefs wanted equality with European. This action by Ardern is devious, and extreme and an extreme response would be to put her on trial for for treason | Allen |
| It is promoting Apartheid, Race based Health System, totally unacceptable! | caren |
| she is trying to cheat the public. This is not the NewZeand way | John |
| The government is creating a racially based laws for New Zealand without any form of universal mandate. Dr Verwoerd would be proud of her and she should be ashamed. Public services are funded by New Zealanders for all New Zealanders equally and without predujice | tony |
| Control,she just does what she wants | RAY |
| On election night she said she as governing for ALL New Zealanders. More broken promises from a very untrustworthy Prime Minister | Lois |
| Definitely! How much more harm can she do before we get rid of her! How will we ever be out of debt? | Dell H |
| Where is our TRUE Democracy for New Zealand, it appears to be lost. This Socialist Government will destroy NZ | Ross |
| The woman is insane!!! | Ron |
| The countries major problem is; it is still two years until the next election. It is terrifying, just thinking about the damage that can be implemented in that time, before we even have a chance to remove the RACIST COMMUNISTS from power. Thankyou once again Dr Newman, for helping to spread the truth about this very evil administration. The Wuhan Flu has been a tool used for control of the population. It astounds me, how like wool blind sheep, the majority have allowed themselves to be lead down a path to nowhere, with a chance of freedom allowed, only to those who comply. From day one, known treatments were removed from being readily available. Even quinine was removed from tonic water. Now here we are with experimental injections which don't last six months, being pushed & promoted as our only defence, while our entire health system is about to be destroyed by playing another now familiar race card.. | A.G.R. |
| no right to do so without it | Colin |
| What a devious cow our prime minister is.oops I mean horse | Raymond |
| Usual lack of consultation and transparency by this government. | Gill |
| This Government and Cindy have no authority to be moving to a racist Health system | Michael |
| YES ! NZ is becoming a dictatorship / separatist divided country, where the average kiwi has little or no say against a few Maori elite, who have the Prime Minister in their grasp. | kabe |
| To maintain a healthy democracy its critical all citizens have equal rights regardless of ethnicity, otherwise a separatist environment is created which will only end badly for all New Zealanders. There is plenty of historical evidence from other countries as to why separatist policies should not be pursued. | Frank |
| raceism | David |
| This Government is stealthily introducing an apartheid based system into all walks of our lives including heath and water. | Jillian |
| Despicable communists elected by the scared and ignorant don't represent NZ. | Richard |
| This is what a communist dictator would do. | Graham |
| she is out of control , a treasonous govt hang the lot | jim |
| And we can never vote to enable A RACE BASED health system | Noel |
| Shocking racial incompetence shown by this incompetent government. | Susie |
| of course but we would never have allowed it. | Graeme |
| She should have sought a mandate from NZers on just about everything she has done. | Christine |
| sick of this govt just making their shit decisions that ruin us, our kids, nz's future. We used to be such a good country. Now its just like a holocaust. | deb |
| She has no mandate from her voters or the rest of New Zealand to adopt this racist legislation. All New Zealanders suffer the same range of health conditions so why should Maori be prioritized? My family is a mix of races – should some get first call on treatment when the non Maori cousin is just as sick. This legislation. along with the party proposing it must be removed asap. | Alastair |
| We are all NEW ZEALANDERS | Ian |
| Not sure this question is a good one. I struggle with introducing racist laws with or without the approval of the public. I thought society was supposed to be past that sort of stuff? | Russell |
| approx a quarter of all labour mps are undisclosed millonares willy jackson owns more rental houses than luxton and is a multy millionare jacinda according to google is worth 25 million ,check it out google jacinda arderns wealth ,,they are without doubt hippocrits taking you all for a ride ,,and sucking your tit ,,all nat mps declare their wealth they are screwing the asses off you trhow em out | hone |
| Absolutely!! Ardern has violated almost every fundamental right and freedom of her people. And she knows the jabs are killing people so she is also complicit in this greatest of crimes against humanity. The Corona Investigative Committee will come for her. #Nuremberg 2.0 | Jackie |
| We have a racist government | George |
| this caryon will have one result, detriment | D Glenn |
| This government is creating Apartheid in our time. | alex |
| NOTHING in the world should be race- based. If it is it is an apartheid type of institution. This traffic light system is apartheid in its grossest form as well. no one knows better than those born in South Africa. The "vaccine" passport is every bit as bad and worse than the "dompass" system of the previous SA regime which NZ had the cheek to protest about! | Elsie |
| If Maori need extra health benefits due to their life styles; then they should negotiate this in their Treaty settlements. | Peter |
| Where is the Democracy jacinda? | JENNY |
| Every major Decision concerning all Kiwis, over health or any other Issue should always be mandated by the People. This a democratic Government's Duty. | Geoff |
| What has happened to her promise to listen to the public of NZ? | John |
| This idea is totally RACIST, not mandated by the people and surely must be illegal. Can the process be stopped by the Courts or the Governor General? | JOHN |
| Only a needs-based health system should exist. Nothing in this country should be "raced based". This is New Zealand, a democracy, not a tribal based, potentially failed, state. It is clearly insane to be undertaking a major change to a health system in the middle of a pandemic. | Paloma |
| The Ardern Government has ignored democratic process since 2017 | Ewen |
| Heath care needs to be accessible to all. | Kat |
| I'm wondering how many Labour MPs have "democracy" in their vocabulary! | Colin |
| A dictator does things without consulting her public. | Louise |
| We need to fight for our democracy and birth rights as NZr's! | Greg |
| Definitely | Rob |
| No room for apartheid in NZ, a one nation is critisl for racisl harmony and eqanimity actoss the politicsl spectrum | Stuart |
| Another unheard change to New Zealanders way of life. When will it end? | Cyril |
| An unacceptable proposal | John |
| Ardern's arrogance by not seeking a mandate is abhorrent to me and the rest of the NZ public | Anton |
| She should seek mandates from the public on everything she does. Have never felt so Let down by any govt as this one | Gail |
| The reasons she should have sought a mandate are just as obvious as the reasons why she didn't. Her hidden agenda, and her cynical dishonesty, would have become exposed and neither she, nor anyone associated with her would ever have been elected – or indeed, electable – again. I have made a submission on the bill, for all the good it may do, and urge you all to do the same. | TOBY |
| It is extremely disappointing that we now have two forms of citizenry in New Zealand, MAORI and non-maori. Sounds very similar to South Africa 1960-1990 | Joseph |
| Should consult with electorate before proceeding | Shona |
| It's time the Labour Party opened their eyes to see where Jabinda are taking them. I don't like Labour but if the party don't get there act together and replace her they will be doomed. | Murray |
| A crazy idealogically driven idea totally at odds with democratic principles and one which will be very costly for a country of 5m | Michael |
| Segregation will divide the nation. The health of all New Zealanders should be treated equally. Any change should require a public mandate. | Linda |
| Politics and health should be separated. Jacinda is wrecking this beautiful country. | Laura |
| It makes sense but that is something the Government lacks, confirmed by the drastic drop in the Polls. | Garth |
| This Government has to GO. the most decisive ever. | Carl |
| | |
| --- | --- |
| I don't see any New Zealander wanting a race base system to override a NEEDS based system. | Rita |
| We do not need a race based system. Keep the present system where it is based on need. | Frank |
| Does the race-based include ethnic groups other than Maori? I think not. Maori can get the same health care as other New Zealanders if they can only be bothered to get off their butts. This tantamount to separatism. | Rosemary |
| Dictatorship by decree. Apartheid NZ Perhaps payout to Maori health what they contribute in tax but after all there be if it is. | Warren |
| To not have any public mandate is simply dictatorship, pure and simple. totally undemocratic, and more typical of communist dictatorships. | Doug |
| Without question health should not be race based. All in need should be able to access good health care. A correct tax system would ensure NZ' had free health | George |
| A colour,race,gender,religious-blind system based purely on personal need is all that is required. Implemented and managed by people based purely on their qualifications and proven competence. Rewarded accordingly. Brand Jacinda, please, please just get out of our lives. New York is calling! | Creed |
| Major changes not included in Labour's manifesto should be open to public debate and consultation. | Janie |
| just shows how crafty our toothy dictator is by letting the polywogs take over the health system which will allow the gangs to infiltrate and start importing drugs legally but she has never asked the taxpayer for a mandate on anything the labour party has put into law, look at the firearms, 3 waters etc she's so busy noseing up the polywogs and the un backside to get a noble prize she just thinks of herself and feck NEW ZEALAND | Richard |
| Her bill discriminates against all non Maori, while most that qualify for preferential health care under this new bill are mainly people that are more non Maori than Maori! | Richard |
| Especially wrong in light of the Covid pandemic which affects all new Zealanders equally . We should be strengthening a united health service for all to benefit – particularly our ICU capacity – not dividing it for 16 percent of the population to benefit . | Leanne |
| The tail is wagging the dog! 500 activist Maori adversely affecting 5,000,000 kiwis. | Roger |
| Absolutely. If we go back to basics the real problem is that the people are NOT in control of Parliament. It is the Party machines that are in control and there is little that we the poor electorate can do about it. What is needed is an election system that makes the Electorate supreme and not the Party vote as at present. That way there will be more responsibility to the electorate and if you as a member do not keep your promises YOU WILL BE VOTED OUT NEXT TIME. A real incentive where as today MPs must keep the party boss happy and can just forget the electorate Yes Cindy should have given the Electorate details of her plan to make the Maori Elite dominant but she also know that such an admission would lead to defeat. (See the referendums re Maori Seats in Local Body Elections) at least until Mahuta removed that democratic right | Robin |
| She herself said that last year's general election was to a "Covid election". She said nothing about race-based changes to the whole health system, or indeed the whole country. She may be a "good communicator" (quote Christopher Luxon), but she definitely has hidden socialist and racist agendas. The sooner she and her cabal goes the better for this country. | Laurence |
| there should be no such thing as race based services for anything. | Elizabeth |
| We do not want a race based system in NZ. Health is only the beginning. | Kate |
| Absolutely, just another example of her lust for power. | Graeme |
| Without a doubt.With total control together with Nania Mahuta they are ignoring democracy completely. | David |
| We are one people | Catherine |
| She should not have needed to seek a mandate because it should never have even been proposed in the first place! | Murray |
| New Zealand has a very dangerous political movement under Ardern intent on destroying our democratic fabric in favour of her (unelected) dictatorial socialism . She is cleverly confusing many (or is it most?) with 50:50 governance with Maori, 3 waters, Covid-19 street light boundaries etcetera . What action would Gary Judd QC recommend to challenge devious Ardern and her radical autocratic actions? | Stuart |
| What a disaster this Ardern woman has proven herself. Her desire to racially segregate the population of New Zealand and invest perhaps 17 per cent of those CLAIMING to be "Maori" on very shaky grounds with effectively total rights over all other citizens is at outrage. Further, she is erecting this monstrous situation without any debate or discussion with any opposed to such an undemocratic and totally improper impoaition. This almost deranged behaviour of our "beloved leader" needs to be checked. | Rob |
| Nez Zealand used to be a democratic country. Not any more now that Jacinda Ardern is busy under the cover of Covid!! | Sandra |
| very much against what's being implemented | Mike |
| This is a totally undemocratic move and should be immediately rescinded and the government thrown out | Gareth |
| This is a prelude to what would happen if Maori elite took over. A that's what they want. What a pickle that would be . Tribalism on a grand scale. It won't work. Not peacefully anyway. Good bye New Zealand democracy. | Graeme |
| Racism is a crime | Peter |
| The whole labour government ideology and their aims are just misguided dystopian rubbish – I keep expecting to wake up to reality, but am constantly disappointed. Unfortunately however these traitorous idiots are deliberately changing this country from a stable democracy where all were able to do well in their own lives (if they made the effort) to a divided racist communist dictatorship, where personal achievement and choice will be a thing of the past, and the favoured few will "lord it" over the rest of us. Disgraceful. | Roy |
| We should all be equal and treated equally. Race based laws will only lead to more unrest. | Margaret |
| Maori , so called elite, have proved to be takers who cannot look after their own people (15% ) let alone the whole country. There is absolutely no doubt that we are facing a raced base system and accordingly this Prime Minister should and her cohorts should be removed immediately, one way or the other | Tom |
| Democracy has been removed from New Zealanders. | Douglas |
| Another example of Labours clandestine Legislation that is intended to polarize NZ'ers | Kelvin |
| She failed to notify New Zealanders of this governments intentions prior to the elections. It needs to go to the people. | Steve |
| This is absolute apartheid. | Tony |
| She needs to stop stealing stuff the taxpayers for generations have paid for and giving it to one tribe of people that make up less than one fifth of the population of the country. | Bazza |
| Definitely, after all we put her in power | Kerin |
| Community leaders of those sections of society with poor health outcomes should be dealing with that community's systemic failings. The health system should not be skewed in favour of any one minority. | David |
| Arderns Coalition Labour Govt. is fast making New Zealand a divided racist country bowing to greedy tribal Iwi elitists' and it will not be long before we look like another Rhodesia and we all know how that turned out ? | Wayne |
| Of course Labour should have asked the voting public their feeling on this issue, along with a raft of other law changes made under the cover of Covid lockdowns. This Government is now a dictatorship, the best interests of New Zealand are not the driving force. | Brent |
| Most definitely she should but she is so determined to to use the maoris as BROWNSHIRTS as HITLER did to do all his dirty work so she is using Maori to do hers | eric |
| NZ is supposed to be a democratically run country, by that simple fact the government has a duty to go to the general public for a mandate rather than this totalitarian edict to make our health system racist ! | John |
| We have seen what basing a system on race rather than needs has done to countries like South Africa and we do not need it here. | Chris |
| Duh! | Bryan |
| Jacinda should be removed from Government for her Parties Race based agenda. | Peter |
| There are 3 words I hate, Partnership, principles and obligations. | Robert |
| Absolutely no question about this. This Govt is not to be trusted with any policy changes | Bill |
| Jacinda Ardern does not consider the wishes of the public on any matter. Her agenda is personal and she is pursuing it regardless . | Harvey |
| Ms Ardern has her own agenda and NZ Europeans are not part of it . | Janine |
| Absolutely | Matt |
| Racism continues. | Ann |
| I am getting really worried about the direction of the country with the Labour government at the helm | Peter |
| I fact, she shouldn't be considering such a ridiculous and divisive idea at all! | Gail |
| Health education etc is for all New Zealanders equally | Gordon |
| The current health system IS for all Kiwis. Maori outcomes are caused by multiple other conditions, behaviours, lifestyle choices, not because of one's ethnicity. J Arden has no mandate or anything closely related to a mandate for such law change | David |
| Health should be clinical needs based | Mandy |
| Full consultation is a key element of any just and free society. | Shane |
| The New Zealand that I belong to are colour blind, we are one people under a single flag. Race-based policy is discriminatory, which I am strongly opposed to. | Gavin |
| I will be discussing this with all my friends and am deeply concerned about the direction our country is taking | Matthew |
| The poll description says it all. | Graham |
| Another example as to how NZ is being ruled by the Maori caucus. | gerry |
| YES, DEFINITELY ! | Darryl |
| Under he influence of her Maori colleagues while ignoring the voice of the majority | Bryan |
| Deceitful disgusting behaviour | Alan |
| Absolutely Yes! When is all this nonsense going to end? I was brought up in a democratic society when all were treated equal. Its time to stop these zealots from changing everything in society | Errol |
| Yes of course, though with a parliamentary majority it was not required. | Peter |
| Of course this should have been an election issue. Most open and transparent Govt ever. What a joke. | Adrianne |
| She has no idea what she is doing to the country | Russ |
| yes she should have & should be removed form power for pushing through raciest policies | Nigel |
| all human bodies in the world are constructed the with the same components. There only needs to be one system of health management. | Bob |
| Jabcinda needs to be reeled in and brought into line with a return to full democracy and cessation of the execution of her Marxist policies | David |
| It's especially important and shows. The arrogance of a majority government as they had all the information to implement their plan before the last General election…. | Ian |
| Of course she should. She thinks she has a mandate to do anything and is busy destroying New Zealand in the eyes of both ourselves and the world. Heads of government have been assasinated for less. | Robbie |
| Sick of raced based policies | Lyn |
| I didn't know Maori had a different colour blood to everyone else. We are all one with similar heritage. | Christine |
| Not just a mandate but significant agreement to do so including all ramifications of the move | Robert |
| What difference would it make though! Just like her CONSULTATION on Three Waters! She is not interested in anyone else opinions! | Andy |
| She is too arrogant and ideology is more important than democracy. This bill must not proceed. | Kerry |
| It's a backward step. Her Maori coalition are ruling caucas. She could lead by saying she is unhappy and call a snap election. I fear the country is head long into a dive over a cliff. The suddenness of the top will tear this nation apart. | Terrence |
| Any significant change to New Zealand%u2019s social system should be preceded by a comprehensive public discussion. | Brian |
| Jacinda is a very dangerous politician. She will lose the next election and thus be recorded as a failure and abusive to our democracy. , via Maori activists being allowed to control her and the Labour Govt. | Clint |
| Now that we have a totalitarian Government, we should have embedded in our laws binding referendums | Ron |
| Jacinda Ardern has set race relations between Maori and the rest of NZ back by about 50 years .. sadly I now look upon all Maori with suspicion and distrust, and particularly so their non elected tribal elite whise snouts are permanently in the trough! | Rob |
| This is a reckless experiment that can never work there has been no discussion no mandate and I'm betting nurses and doctors will leave in droves for better condition overseas | Peter |
| The PM is out of control! | Isabel |
| The whole North Island will be in "Red" in the new year, probably the whole country soon after as covid "cases" continue to rise rapidly now spread mostly be the vaccinated. The health system will be overwhelmed not by covid cases but by vaccine injuries. It is getting harder and harder for the government to disguise the fact that this is a cull plain and simple. | Alice |
| She, and all all her party monkeys are clearly VERY sick people and beyond any cure. As such, the kindest thing real New Zealanders can do is have them all put down …. hopefully VERY SOON, before our country is totally destroyed. | Des |
| Total arrogance on the governments part. | Mark |
| Common sense dictates health should be on a needs-based system. Common sense lacking in this Labour Government! | Gail |
| Just another underhand manoeuvre by this government. 2023 can't come soon enough to flick this lot. | Chris |
| Another example of the Labour government's apartheid policies. | Diane |
| It seems we now live in a Communist country as unacceptable policies are mandated almost routinely now without seeking majority views. Why should privilege be granted to just one race and Health be restructured to reflect this, and all the rest of us be treated as being less than equal. It makes no sense. Medical professionals continue to sensibly say needs are the criteria which should apply always in Health not race. Also Andrew Little, a list MP has a reputation of always being wrong. | Bruce |
| We must never accept any form of basic human service on race based system. It must always be needs based and human rights for all. I am of European and Maori descent and am disgusted with this hijacking of health by our government by a few Maori who are self serving and do not speak for the rest of us. | Shelley |
| This has already started in Whangarei if you are Maori you have preference over others not based on clinical need but colour. Is this not separatism? | Stephen |
| This is common practice for the LP , pushing new legislation through without consultation. It has to be stopped | Sue |
| Ardern will have learnt from 3 waters that providing even the illusion of democratic choice can sometimes backfire. Better to sneak undemocratic laws through by stealth or blitz them through quickly. | Ron |
| She needs to practice what she preaches, 'kindness and fairness' rather than the sheer arrogance of 'I know best' I can no longer bear to either watch or listen to anything she has to say. | Frank |
| This government is destroying democracy and and splitting our society into two parts based on race, an unacceptable situation and beyond their so called UN Declaration of rights for indigenous people .One of the key principles of the UN is democracy and the Labour government is completely ignoring this principle and it must be stopped | peter |
| How can this happen in NZ, let the people vote on it. And making major changers while covid is happening the dumb Bitch | John |
| Just one question to Ardern and the Labour shower – Who or what in hell do you think you are that you can introduce blatant racism into health care? | Mick |
| I am speechless. | Richard |
| Thought that was what democracy meant, not dictatorship, | Ken |
| Ardern has to go, What a hypocrite, she talks well and that's the extent of her ability, unfortunately we still have a lot of gullible people in NZ. | Noel |
| She must be stopped | Scott |
| Race should have no place in allocating resources for needs | Douglas |
| What is happening to our beloved country. Are the inmates taking over the asylum? | Tony |
| No public mandate has been sought for this Bill – Labour campaigned on consolidating our 20 democratically elected District Health Boards, not eliminating them. | Jan |
| Jacinda Adern has become a dictator since she gained ultimate power. Or as the saying goes, power corrupts, ultimate power corrupts ultimately. Our beautiful country will become a communist leg of China by the time she's finished! | Robin |
| Absolute garbage. Nothing should ever be race-based in our society. This country is heading down a scary path towards a divided, racist future. And Cindy's too stupid to realise it | Dave |
| No public mandate has been sought for segregating our health system – New Zealanders overwhelmingly support health services prioritised on clinical need, not race. | Jane |
| A rotten little commie destroying New Zealand's way of living . She has to go now!!!! | Jim |
| This is an anti-democratic govt. It is not democratic to enact policies that were not signalled at election time, eg He Puapua eas intentionally concrealed, Maori wards in local council was not signalled, Maori health system not signalled, 3 Waters not signalled. This is a dishonest govt and people need constitutional protections against this abuse of power ever happening again. | JD |
| Apartheid | Ann |
| No mandate to favour a 15% minority | Lindsay |
| This is more racist than anything introduced by colonialism. | Mike |
| We all should have our opinion as a New Zealander. Maoris are getting so much., she she only wants their votes as most of us wont and never have voted for her | Sara |
| I cannot understand why the Government is pursuing a race based health system. | Robin |
| Everyone should have a say | Sara |
| I am sick of this dictator. | Hartley |
| Dictatorship reigns | chris |
| Absolutely yes! | Lorraine |
| At the rate she is going, maori will be given control of all NZ in the near future | David |
| In a real democratic system this decision would have been put to vote. However in a communistic / marxist / apartheid set up as we have here in NZ , Taxcinda would do exactly as IT has done . | Roy |
| Health access is for all of NZ, not by race, but by need. We are all kiwis, everyone is entitled to access the health care they need as an individual | Paula |
| This is akin to dictatorship. To do as wishes, not for the people. | steve |
| All about her and her future.absolute liar come communist | Paul |
| No mandate should be necessary as the health system should not be segregated on race. | john |
| It should be needs-based but I have a feeling that due to their often poor health, Maori will require extra care anyway. | Kim |
| Democracy is dead under her leadership. | Jackie |
| Straight out of the WEF rule book that "star pupil" Jacinda is FORCING on NZ., to our disadvantage. We must fight this like HELL. | Coral |
| Apartheid by stealth to enrich a Maori elite | Boris |
| Quite simply any raced based legislation is wrong and will lead to further inequities and division in this country | Ruce |
| But that was not going to happen because she knew Kiwis would reject it – and her – out of hand. | Brenton |
| Fed up with Maori being pandered to, or even bribed to do what everyone else does voluntarily | Kevin |
| Apartheid and tribalism is a disasterous path to walk down when running a country. | Charles |
| Pure Dictatorship we need a referendum on this it's Lousy deceitful | Ian |
| This is medical apartheid, being enshrined in law. A bad day for NZ. | Rene |
| No race based mandates needed in New Zealand | Brenda |
| Bloody oath. | ERIC |
| We are suppose to be one nation one people | David |
| Yes she should have | Pamela |
| That would be democratic but that%u2019s not a word Labour understands | Ray |
| While Maori make up about 15-18% of the population in NZ, they are given 50% of voting rights, plus extra power on councils with,the creation of Maori wards. Now they also have a race-based health system being imposed, which favours Maori first. There's something not quite right here. | Theodora |
| We supposedly live in a democracy, I TRUST NONE OF THIS RACE FAVOUR GOVT ATTEND ANY ANZAC DAY SERVICES IN FUTURE BECAUSE ALL THOSE WHO SERVED WANTED TO PRESERVE A DEMOCRACY … | WARWICK |
| What she has done is underhand if not illegal | Carl |
| Actually he shouldn't have proposed it at all. | Mark |
| This is racism and apartheid in NZ in full flight. | Chrysta |
| it's about being transparent. | paul |
| We should have a system that is fair to all and is colourblind | John |
| There is no place for race based legislation of any sort in a true democracy – certainly not in New Zealand | John |
| We have a dictatorship | Ross |
| having secret agendas is very COMMUNISTIC- GET RID OF HER AND ALL OF HER COMRADES | LesW |
| Health priorities should be informed by need…..not race. | Maria |
| I am disgusted at the increasing Apartheid in NZ by the day. I fear that soon there will be violent backlash. | Geoff |
| I wish to oppose the Pae Ora (Healthy Futures) Bill. My concerns include: 1. No public mandate has been sought for this Bill – Labour campaigned on consolidating our 20 democratically elected District Health Boards, not eliminating them. 2. No public mandate has been sought for segregating our health system – New Zealanders overwhelmingly support health services prioritised on clinical need, not race. 3. Undertaking a major restructure of the health system during is pandemic is reckless and will cost lives – by forcing key health staff to focus on the reforms instead of on the Covid crisis and on providing treatment for those tens of thousands of patients whose urgent medical care has been delayed because of the lockdowns. I urge the Committee to recommend the Bill be immediately withdrawn so our health professionals can focus on saving lives. Thank you. | Lorraine |
| | |
| --- | --- |
| Every New Zealander should have the right to good safe Healthcare regardless of Race and nobody should have to wait if their need is greatest at the time of Admission to a Hospital or Clinic for care again regardless of Race. No matter the colour of our skin we all can get sick and need the help of Specialists at any given time and that help should be forthcoming in a timely manner. | Laurel |
| A big fat YES, she should be going to the public about everything she is pushing ahead with, covid -19, 3 waters, health, doc land, the lakes, free speech, pushing Maori language down our throats on tv, radio, schools etc, its a government for 16% of the population and to hell with the rest, and what's with the Maori protest on water front land up north a within five weeks she say's its ok we have bought the land from the private owners and we are going to hand it back to Ewi, i ask people what the hell is this, look out land owners you could be next, its a matter of sell to the government for what's offered our we will take it anyway under the act, because in the words from Maori they have said well that's a start we will know take a rest as there is another 10000 to 20000 ha still to come, so land owners just watch the space you are in the firing line, come on national and act hurry up and start kicking some ass on these matters and trust me you well be a shoe at the next election. The other 84% of us have had a total guts full. | COLIN |
| We are one country. Health services should be on needs basis not apartheid based. | Tony |
| Comrade Jacinda is only interested in experimenting with New Zealand to show how easily a democratic society can be subborned into a compliant, socialist society. Her reward for this will not be in New Zealand so she has no concern for the Team of 5M , including Maori | Dennis |
| This is a major decision that should have been sought for approval in a democratic nation. | Chris Nel |
| Remember, madam is our new dictatorial president. (In her mind) I bet she will use Covid to delay the next election. | Denis |
| Creating race-differentiated health systems will divide New Zealand instead of unifying the country and creating trust in health care based on need. | Catherine |
| Of course she should, no question! but that's not her style is it? Sooner she's gone the better! | Brenda |
| Her tyranny knows no bounds | Linda |
| Of course. It's about time that NZ had a Swiss type of a citizens binding referendum for such important matters. | Garry |
| This is totally undemocratic and is the PM's Socialistic background being implemented, this must stop. | Doug |
| But communists don't do mandates | Bruce |
| The health system is funded by tax payers, therefore there MUST be consultation, and most NZers would expect the "needs based" system that we have now. | Carol |
| Those with needs have had to wait too long already. | Brenda |
| By changing the health system from needs based to race based is apartheid and we saw in 1981 how NZers felt about that with all the protests. Are we going to do the same here in NZ. Stand up against this apartheid policy. This government said it would be transparent in all it does. What a load of bulls–t. It is hiding adverse reactions to the Pfizer vaccine. It has not provided the information for one to make an"informed consent" to the vaccine. What else are they hiding? They have lied to NZers re a number of things including vaccine mandates, vaccine safety, vaccine efficacy, vaccine adverse reactions, and the 3 waters proposal by saying it was going to be voluntary and then turning around and making it compulsory. What is next? Time for them to go one way or another. | Kevin |
| We have an elected dictatorship. The PM has demonstrated she has no moral compass. Consultation is not her style | Philip |
| This government has indicated time and again that it isn't in the least bit interested in any sort of democratic process. Covid is a very welcome distraction for them, so they can alter everything in NZ while everyone is consumed by this virus. | Jan |
| A disaster waiting to happen. Most Maori of my acquaintance just want to get on with life and have no interest in a separatist system, they will use what service suits them.Why is it with these activist Maori, because that is what they are, not acknowledge the European /Other part of their ethnicity. Successive governments have pandered to Maori and I include National and why is it that no one seems to question this idea that the treaty talks about partnership when it is not mentioned in the original document. Queen Vic would never have agreed to "partnership"!! I despair what this country is becoming. | Catherine |
| The last thing we need in NZ is an apartheid system. One system for all. | Robert |
| I am as all my associates friends etc we are tired of trying to appease Maori all the time, we should be united as one in NZ.trying to appease Maori, we are meant to be of one in unity. | BarbarA |
| Obviously radical change like this OUGHT to have been presaged in the Liebour manifesto and considerable time allowed for protest and discussion. Ardern is hammering it through like a dictator with insufficient time to allow proper debate. | Ron |
| Major legislative changes based on ethnicity are unacceptable. Of course if she asked the country what we thought the proposal would be rejected by the majority. | Godfrey |
| But like everything else they are RAMMING through at warp factor speed, they won't! MAKE ARDERN GO AWAY!!! | Maddi |
| Adern and her monkeys are traitors | Kevin |
| Miss Ardern and her sycophants seem to have forgotten who is actually the servants of the Nation. Indeed, she and the likes of Mahuta, Shaw and Little are driven by the belief that race demands supersede actual need .The seeking of mandates from the nation are furthest from their minds and has, as far as they are concerned, passed into antiquity and the garbage can along with any shred of remaining democracy. She, along with her tribe, need to be gone tomorrow not in another two years. Equal opportunity does not mean or imply equity | Michael |
| Racism, plain & simple. ! | Dane |
| Be Kind ! Resign ! | John |
| Let's cut to the chase here – the only petition that we should be considering is one addressed to the Governor-General requiring her to demand the resignation of Jacinda Ardern, along with her useless, rotten, corrupt, freak show of a Government and call another election post-haste while we still have a country left! | Scott |
| Law unto herself, must go along with all her LABOUR cohorts | Allan |
| Just what a true blue commie would do, will be great to see her and her other socialists ousted at the next election Go Chris Luxon | David |
| All these changes she is forcing through Parliament without a care for New Zealanders. An evil wicked person | Claire |
| Health should be based on clinical needs. If more Maori are ill then it stars to reason they will get more share of the services | Alan |
| This is racist policy. | Glyn |
| Plans are not fair.. Equal rights for all living in NZ should apply.. | Neil |
| She's got to go for all New Zealander sake | Grahame |
| Isolating minorities will lead to civil unrest. | Paul |
| Where is democracy!surely a referendum should be held before such massive changes to our health system,Government should be there to enact the will of the whole of N.Z.not a minority racial based group. | Chris |
| Adern's arrogance in the handling of this matter just staggers me! | Ron |
| This Labour government is so dishonest , I will never believe another word they say. | Helen |
| I am totally over this Labour government and Jacinda Adern in Particular. The damage done to our society, economy, and pride will take generations to repair ! | Bryan |
| Appalling disregard for democracy | Chris |
| Dictator Adern has to go. | Murray |
| Where has our democracy gone..?? Down the 'gurgler' with the hidden adgenda of the Lying, Conceited and maorified two faced Labour gang in power… New Zealanders have had enough of this garbage… | ChrisH |
| Absolutely she should have. Unfortunately, that inexperienced nincompoop of a person we have as a prime minister (nothing "prime"about her!) is allowing the maori caucus to roll the country. We will all, both maori and european,be much worse off if this is allowed to go ahead | Trevor |
| VERY DANGEROUS FOR LABOUR TO MAKE SUCH A RADICAL REFORM given the foundation it is being formed on. Not sustainable. Cannot believe it. | maurice |
| Nothing should be race based, we are one and the same – New Zealanders | Debra |
| Government's proposals effectively pass governance control of our Health structure and administration to Maori , continuing a clear pattern in / throughout Government's Maorification program to effectively give overall governance control of New Zealand to Maori in effect establishing a neo-apartheid governance structure in New Zealand dominated by Maori. NOT ON. | Hugh |
| Of course and in fact she should have consulted over many thinks but is now running a virtual dictatorship. | Roger |
| we are all Nzers and should be treated equally . A referendum should be held on whether or not to change the way our health system is organized and how it is organized | william |
| This woman is a disgrace! | Harry |
| We should be extremely concerned | Steve |
| she acts like a dictator. No more democratie. | Gerhard |
| This an undemocratic racist policy that will be detrimental to 84% of the NZ population that are non-Maori. | Hylton |
| Typical for Adern to change all our systems that work perfectly all right. She is hell bent on having her name put to everything, communist idea?? | Rose |
| The change is being rushed through. It is so large: full public input is required. And the health system is a disease mitigation system: if health were the focus there would not be bribes for vaccination with ice-creams and MacDonalds, KFC products at tax-payer expense. I am happy if Rongo-Maori is added to accepted treatments/remedies.. for all, as should be many worthwhile complementary treatments and supplements. Why should non-Maori be tram-lined into pharmaceutical prescriptions only.. Good observations Muriel re vaccinated and unvaccinated getting/transmitting the Covid virus yet such different "freedoms" under the traffic lights system. | Rochelle |
| The labour govt should not even consider an apartheid health system. Their critics are called racist when in fact labour is actually racist. when they put forward these racist proposals | John |
| Definitely. What happened to our open and transparent Government??? | Rose |
| Absolutely… But this is not the way of a dictator | Jock |
| What a stupid idea get rid of that woman | Mike |
| The course the "Govt' is on is contrary to the balanced status essential to democracy. | Edgar |
| This policy is pure racism to divide our nation. It MUST be stopped. | Clive |
| Of course, but then again if you are kissing China, you do not listen to your own people. This Comrade should step down in a hurry | peter |
| What stupidity & waste of resources. | Neville |
| Bit by bit, inch by inch, we have been heading towards what I was told by the head of the Maori sovereignty group in South Auckland. Fifty percent sovereignty for Maori. That means for every Government Department, there has to be an equivalent Maori one. The eventual aim of true partnership is. They get 50% of the Tax take. That is true partnership. The fact that the treaty is not and has never been a partnership in law, doesn't make an iota of difference. Even to so called learned High Court Judges. As we have seen with a recent claim in respect of the beaches in NZ. In real terms this means about 15% of the population. I have tried to speak to various leaders and Politicians by E mail. What I know to be true. but no one i seems to give a damn. I took my Father in law to a meeting in 1970. He was a great man in Maori culture and a high achiever. He was invited to join this movement. Said it was completely racist and he told them so. We have come a long way since then. John Key and his party did a great deal to help the sovereignty get to where it is today. Now Labour, with the numbers, are ramming through legislation thick and fast. Logic does not come into it anymore. They are always right, because they have the agenda to completely change the foundational laws of this country. Including the numbers with the Political ideology to back it up. We are in big trouble as this Government will call evil good and good evil. This is only the beginning. | Dene |
| Of course but she doesn't operate like a normal rational, fair minded person | terry |
| am sick of the racially biased agenda of Ardern. We are all equal and should be treated as such, including Maori. | Philip |
| This socialist government is out of control. They obviously care for nothing that isn't race based on alleged past wrongs. It will take a lot of work to fix this increasing mess as they push He Puapua's agendas through under 'urgency'. What has happened to New Zealanders who are supposedly 'one people' according to the spin doctors. | Pauline |
| Typical sly underhand lying women worst PM this Countries ever had | Tony |
| The socialist mantra"From each to each according to their need' is becoming 'From each to each according to their race' This government owes nothing to its egalitarian and democratic origins and as a former Labour chairman I am increasingly revolted by what I am seeing. | Alan |
| This bill is unworkable at governance and structural levels. It must be needs based an d focusing on equity, efficiency and productivity | Anthea |
| All NZers need to be treated equally, governments should be colourblind | Pauline |
| 9 points of Hitler's 10 point to achieve total control now executed. {pun not intended} | sanuel; |
| This is by any definition apartheid. | Gordon |
| A definite YES. A needs base will include ALL races, not just to Maori. | David |
| She is an out and out liar | Rod |
| As a democracy we should have a say | John |
| This government doesn't seek mandates from anyone, just imposes them. | Rod |
| Race based systems are not a way forward | Alan |
| I'm getting very sick of cindy | Ian |
| SHE IS AN ARROGANT CUNNING EGOTIST. | TONY |
| Of course. No question about it. Greedy, self-centred, manipulative, underhand and controlling woman. Puts the country to shame. How can we be proud of NZ now? I am ashamed of what is happening here. | Valerie |
| Theft by stealth | Jeff |
| Jacinda is only one of many politicians in Parliament. What are the others saying about her agenda on this? | Peter |
| She will destroy this country we all love. | Dave |
| this race based ideology is a farce and will be a major detriment to nz health | john |
| Democratic government is SUPPOSED to govern by the PEOPLE, for the PEOPLE – not for the communist aims and ambitions of a dedicated socialist who's hell-bent on destroying the once-balanced society we possessed. Her actions should be held to be criminally liable. | Jim |
| this is too big a change to be a top down process. This government has been undertaking all sorts of legislative changes without public participation and review. | Janet |
| It's called democracy. Being elected with a majority doesn't mean you ca introduce whatever policies you wish without consultation. | Rod |
| Race based health system is not the New Zealand way. We are all one people and manage very well thanks!! | William |
| She intentionally refrained from doing so because she knew the outcome of the election would go against her. | Dennis |
| She should know better. | Graeme |
| Time the wind was knocked out of her sails she is a run away train headed for disaster | Russell |
| the most racist thing i have ever seen | allan |
| I wonder why someone hasn't set a petition in motion asking the Governor General to dissolve Parliament? It has happened once in my life-time in Australia, so it is possible if enough people signed up! | Ted |
| Of course, as she is morally bound to do so. She has lied to the people once again. | Bruce |
| Absolutely. There was no clear Mandate to make these changes without consultation or directive from all New Zealanders. These changes are so radical and race-based. the general public would not have supported them, especially in times of the Covid critical health epidemic in play over the past 18 months. | Robyn |
| It's a no brainer | Hone |
| Yes indeed !! But the reality staring us in the face is this: This regime consists of people so inept that it borders utter stupidity and that makes that lot very dangerous.. They are so corrupted by power which they have been given on a silver platter because of this useless MMP system. A perfect political petri dish for Maori radicals and their ilk, in which they can breed and raise their racist ideas. They do not care about anything else but to drain the system until there is no more to extract . The consequences of this ruthlessness will be devastating. | Michael |
| Absolutely She has no mandate from the public for this. Further, she and her party should be held accountable for the racial division and purely racist laws her party are passing. She could go down in history as one of the greatest racists in modern times | Nick |
| I would not be surprised at 100% yes Jacinda has made a grave mistake that will see her & the Greens go out on their A……… | Roydon |
| Absolutely | Martyn |
| Obviously an alternative agenda is in place. By going to the public for a mandate she may not get the numbers to endorce the bill. She has absolute power from the electorate and can do it anyway. | Martin |
| Hospital doctors need to be treating on need not race, They need to show leadership and refuse to treat on ethnicity not need, | Liz |
| | |
| --- | --- |
| New Zealand is known as a democratic country. This government has let us down by using dictatorship to govern. The 4 basic rules of democracy are . A political system for choosing and replacing the government through free and fair elections. The active participation of the people in politics and civic life. Protection of the human rights of all citizens. A rule of law in which the laws and procedures apply equally to all citizens. There must be a way to take this government to court for breaching our democratic rules. | Steve |
| she knew she couldn't win. What next, honorable Maori Queen, then New Zealand declared the Aotearoa Republic with Jacinda as President for life. Not impossible | David |
| She's a communist racist and needs to resign as she has v CHB committed treason under our BILL OF RIGHTS We need a snap election right away | Greg |
| 20% of the population with their Elite Groups boasting an $85 Billion business value. No way – look after their own first instead of getting rich on their backs. | Diana |
| Yes she should have. It is a crime that we were not informed before the election. Are we not all the same whether brown, yellow or white/ One rule for all, we all are Kiwis | Theo |
| Frankly, this government is acting in its own self interest with total disregard for democracy or in the best interest vast majority of New Zealanders. This government has become an autocratic dictatorship. | chris |
| Of course she should have sought a mandate, but she knew the people would never agree. She is pushing through more and more of her UN agenda under cover of Covid. This is the worst government New Zealand has ever had, by a long way. | lIZ |
| Changes sought by the current Labour government are absurd. | Penelope |
| Labour is just plain devious in the way they have introduced race based legislation. | Alister |
| Of course she should have. I can't believe the way she's destroying NZ. You can see the socialistic logic or caniving tactics she's using. This government is way out of its depth on how to run this country. Bring on a snap election before she does more damage. | Peter |
| That is what a democracy requires. So obviously we are no longer a democratic country. What we have now is a dictatorship. | Richard |
| Any significant change to be made to NZ's health system demands a referendum decision incorporating appropriate consultation with all voting citizens (and certainly not undertaken during pandemic pressure) | Peter |
| Stalin, Mao and Hitler did not ask for citizens' approval | Bryan |
| This Government should go to all the people of New Zealand to seek a mandated before changing the present structure of our Health system. | Jacky |
| Ardern is deceiving 85% of NZer's with her Health Care desire to have Maori control our health services. She should be put in jail for her peacetime equivalent of war time 'Treason' for the deception she has brought to NZ | Chris |
| Apartheid is alive in New Zealand thanks to the so called leader. | Jan |
| We are a very divided nation now and this is just another nail in the coffin | sheryl |
| Why are people letting her do this >?? In the long run it will fall over and we will be further behind , we are now a third world country | Roger |
| Disgraceful! | Graham |
| What happened to our democracy?? | Kelvin |
| We are supposed to be a democracy one law for all | Muriel |
| Of course she should have. There is no effective parliamentary opposition. Good luck to Mr Luxon. Standby for infighting from Crusher and the Me Too mob. Labour's Maori partnership agenda will win through. Sorry folks… the country IS stuffed. | Bruce |
| Will this woman please step down before someone takes her down. | John |
| Unbelievable this disgusting bill is to be introduced at all .I have just written again to the Race Relations Commissioner demanding his resignation for failing to halt any/all apartheid laws being introduced . Lets watch the support for National climb with our new leader of the opposition ,finally some light at the end of a very dark period in our history . Support National and get rid of the Tooth Fairy and Grant Robinson AKA BO -BO and MR JINGLES | Ray |
| This is not needs based it is Racist | Ian |
| This bill is outrageous racism. It is obvious that the Moari caucus runs the show. Next it will be brainwashed 16 year olds voting. | Darren |
| Race based decisions are bad decisions. We are all Kiwis under the Treaty of Waitangi. There is NO partnership clause in the Treaty! Read it for yourself. | Ian |
| It is blatantly racist | Ron |
| People I know have had an absolute guts full of this useless Prime minister | Murray |
| It is all going from bad to worse under this stupid mob. | Tim |
| This is reckless and underhand on the the part of the government. | Colin |
| Everything this government touches they destroy | Adele |
| Is New Zealand still a democracy? Or did we sleep through a Marxist coup. | Rick |
| Our PM is a racist, pure and simple. | Alan |
| As a nurse I am totally opposed to a race based health system. The current system of having elected board members is just for all races and the govt does not have a mandate for such huge change. | Marg |
| This women has to go and the sooner the better. | Ron |
| Why has this Bill been rushed through. Public should have been consulted. Appalling | june |
| The country is stuffed. lead by pension padding lunatics. stuffed I say: | mike |
| Jacinda has disgusted many of my friends and I for at least a year. Each of her performances seems more biased than its predecessors | Robin |
| Jacinda does not know the difference. needs or race? | RICHard |
| Too right. Who is she representing?? The whole country. | Sue |
| Jacinda and mandate are like oil on water | Matt |
| of course that would be expected, what is going to happen is pure nonsense | gerard |
| All NZrs should be equal and be provided with no discrimination based on race. | june |
| Govt by dictate. Corruption is rife. I guess they are just doing as they are told by their handlers from the cabal. | neil |
| But she knows the result of that would not be what she wanted. | Andrew |
| What toiletry does Jacinda employ to hide her mono?? | Anthony |
| Racist and unworkable 15% of the population will have 50% of the resources . That s a 5.5 to 1 ratio per capita | Matthew |
| You'd think the Maori people were 99% of New Zealand's population. | Ted |
| As long as democracy lives this is imperative. | Craig |
| The Mad cow is out of control | Justin |
| I think it is causing separatism, not good! | Zee |
| New Zealand is a multicultural society. We should treat all citizens as equals and only help those with a proven need, We don't want a form of racial segregation to be forced on us. | Dennis |
| This current government does not respect the citizens and does not operate as representatives. Democracy takes a back seat as the Ardern government ploughs on with its racist and separatist agenda. They need to be gone; they are a danger to this country. | Peter |
| What happened to Labour's election night promise to form a government for ALL New Zealanders? | Nick |
| How did this ditzy woman ever get to be in charge of running a country-????? Those who voted her and her fascist colleagues into power must be seriously in need of psychiatric help !!!! | Henry |
| We are all in there together!! | Nina |
| team of 5 million yea right | donald |
| She should move to North Korea. | ian |
| As a former dentist I always treated my patients on a needs based system. Race based treatment regimes are an anathema to me. | Fletcher |
| Typical of this most open and honest and caring gov to ram through policy which was never in election mandates, this is all about a small minority trying to control the majority through socialism. | Ken |
| There are few benefits derived from this Labour hardline marxist philosophy but the rapid implementation of maori based co-governance based on a controversial and reputedly illegal false interpretation of partnership will in inevitably lead to a cleansing within politics. I expect this may well take the form of dismissing Labour, and a new Government repudiating the TOW from where it cannot be reinstated. The cleansing of apartheid from our nation may be the best outcome for the Nation so this preamble of inconvenience would be worth it if it ended in a worthy outcome. (Descendant of Jack Whirihana) | Richard |
| totally unbelievable | Lenise |
| she has the blinkers on Can only see the communist agenda | karl |
| Absolutely. But then every Labour policy is based on race to favour Maori so they would need a mandate for every single decision they make. Best just resign when the public have such limited faith in their policies | Derek |
| It is unconscionable and grossly divisive. Absolutely ridiculous and yet another example of her arrogance and hubris. | Louise |
| Nothing should be race-based, we are all one people, all lives matter..! | Marion |
| surley to get amandate from the people is a DEmocratic prosess to do what she is doing smaks of Communism. | David |
| A referendum on marijuana and end of life choice was deemed suitable to test public opinion. Why then not on the introduction of a race based health system. | David |
| divide and conquer, unfortunately its the wrong maori group getting control, the 1% ers, if it was the 1835 Flag of Independence He Whakaputanga as the receiving state, then that would be sense as they officially in control according to the Treaty.. "Applied to New Zealand which subsequently became bound as a successor state" | wayne |
| More apartheid. Figures on covid jabs show that maoris just aren't interested in looking after their own health no matter the incentives | Bev |
| Utterly ridiculous to attempt to do this in the middle of a pandemic. | lynne |
| Race based is a massive step backwards for NZ and will NEVER work. Ardern is a bloody idiot! | Barbara |
| It looks like apartheid to me. | David |
| Since the He Puapua report was published I have sent many (dozens) of letters to high profile journalists and academics including MP's to alert them to this dangerous ideology being introduced by stealth. To date I have had one acknowledgement- from my electorate MP. Looks like we the people are going to have to the heavy lifting to get this deception annulled. | Rob |
| Too sneaky. She knew the public would not like it. | moyra |
| Jacinda Ardern should definitely have been transparent about her He Puapua plan before the last election. Her abandonment of democracy and democratic processes is a perfect plan to destroy the prosperity and well being for future generations of New Zealanders. Her ignorance is only exceeded by her reckless arrogance. | Donald |
| She has split the country. | David |
| I think she has run a red light and is trying to T-bone New Zealand society. | Les |
| Of course. But as a communist she doesn't have to ask permission from the slaves. She is digging herself deeper into the sort of hell that awaits psychopaths. | Jenny |
| It never ceases to amaze me how long this piece of string they call the TOW is !!! Next it will be the air we breathe some sort of air tax… | Mike |
| Should always sought a mandate from the people before implementing such changes on the people of New Zealand. | Peter |
| No question! But this government is a law onto themselves. And MANDATES seem to be popular when they give them to us. | Felicity |
| Be sure your son's will find you out. | Anna |
| I do not support a race based Health System and will never support it. | Ken |
| In Jacinda's typical style, rush, rush the bill through parliament & forget about the people who voted you in, to represent all New Zealanders | David |
| More of the same for NZers. Jacinda has to go in next election before she totally destroys NZ. | Jan |
| Failure of democratic consultation | may |
| cist, undemocratic and not equal for all | kenton |
| Absolutely and once again may I say we MUST get rid of this treacherous Government along with it it's apartheid agendas — all I know on facebook, emails and various sites do not agree with anything this outfit are doing and it will get worse. | Alan |
| The commie tooth fairy must be removed from any position of power. | Mike |
| I am more concerned over this one than 3 waters! I find it unbelievable that the mainstream media have been rendered toothless. I know from working for a DHB where Maori needs were met very well, in a kaupapa ward setting, but for any other races that got put on that ward because the beds were rarely filled by just Maori it was just a nightmare of cultural discomfort and unhappiness often when they were dying, for other than Maori. The image of a whole health system like that where the few create a nightmare for the many is inhuman to say the least. | Pammie |
| Definitely. The worry is that she might do much more damage to the country before the next election in two year's time. Unless racist Labour realises that we are one people and must be treated as such, New Zealand is going nowhere, and when the people wake up, it could be too late! | Kevan |
| Mandates are not sought these days. This government merely want to implement their ideology on New Zealanders. Of course we should have had access to other forms of treatment as soon as they became available. We have to screen all parliamentary candidates before the next election to make sure they have our best interest at heart.this will ensure we have equality, best health protocols and a return to law and order. Everybody has the power of their one vote. | Janine |
| Obviously difficult to obtain a racist mandate. Which is why it was not sought. | Campbell |
| What New Zealanders want seems to be no concern of Jacindas. The sooner this government goes the better for the country | Heather |
| this is a huge change needing general public consent not pushed by dictatorship | Nbail |
| | |
| --- | --- |
| Absolutely – Jacinda Ardern should have come clean and campaigned on her Maori control agenda and they would not have been elected. We would have been saved from all the pain we are having to suffer at their hands. | Sally |
| Labour is trying to roll these changes out under the cover of the pandemic, and the media is complicit in their deception. | Bryan |
| Jacinda Ardern campaigned on reducing DHBs not abolishing them, and she campaigned on establishing a Maori Health Authority to advise the Government, not control the whole health system. What's going on is shocking. | Roger |
| How can health authorities get the treatment of Covid so wrong??? It is clearly a flue like virus that can trigger a massive allergy in some patients. Doctors should be treating the allergy and that, surely, is not rocket science! Also, why on earth do we need a vaccine if the dangerous part of the illness is an allergy??? | Thomas |
| Of course Ardern should have campaigned on her changes at the election, but she knew she probably wouldn't get elected it is sooo radical. Under Maori control, the health system will be totally stuffed. What a disaster this government has turned out to be. | Chris |