View our latest NZCPR Weekly Newsletter …
– to receive this free newsletter each week by email click the button and register

Dear NZCPR Reader,
This week…
This week we examine serious flaws in the Marine and Coastal Area Act and remind everyone that next Monday Feb 26 is the closing date for lodging Notices of Appearance to oppose claims to the coast, our NZCPR Guest Commentator, Dr Hugh Barr, outlines some major concerns regarding the impact of claims on recreation users of the coast, and our poll asks, whether taxpayer funding to tribal groups claiming the coast should be withdrawn.
New fundraiser to help oppose the claims…
In order to ensure as many groups as possible are opposing High Court claims to the coast, I have persuaded a landowners' advocacy group to expand their appeal from the 14 or so claims that cover their district, to the 200 claims that cover the whole country. I have also made a commitment to them that the NZCPR will try to raise the $20,000 extra that they will need to cover the extra cost of filing. If you are interested in assisting in funding these filings costs, your support would be greatly appreciated – you can help by clicking HERE.
Last week…
In case you missed it, in last week's newsletter we looked into some of the forces that are driving the new Government's agenda HERE, our NZCPR Guest Commentator, Michael Coote, examined whether the 2017 election marks the beginning of an era of effective first-past-the-post elections HERE.
Thank you…
A big thank you to all of those NZCPR readers who helped us share concerns about the flawed coastal claims process with the responsible MPs – as you will see, some progress has been made. Our voices are making a difference!
Contact MPs…
If you would like to share your views with Members of Parliament, their email addresses and other details can be found on our website HERE.
Share our ideas…
Please feel free to forward our newsletters on to others who you believe would be interested in the matters we raise. Anyone is welcome to register for our free weekly newsletter HERE.
Ensuring you receive our newsletters…
To ensure our newsletters don't get blocked by your Internet Service Provider's spam filters, we suggest you add the newsletter mailing address newsletter-bounces@nzcpr.com to your email address book – and if you can, to your computer's Whitelist or Safe Senders list.
Thank you for your interest and support.
Warmest regards,

Dr Muriel Newman
NZCPR Founding Director
What's new on our Breaking Views blog…
Breaking Views is administered by the NZCPR – the views are those of the authors.
Each week we highlight just a selection of the many articles on our Breaking Views blog. Mole News outlining the build up of race-based privilege and the Global Warming Policy Foundation Newsletters opposing climate alarmism are published almost daily. You can subscribe to the Breaking Views RSS feed here: https://breakingviewsnz.blogspot.com/feeds/posts/default
NZCPR Weekly:
LAST CHANCE TO OPPOSE COASTAL CLAIMS
By Dr Muriel Newman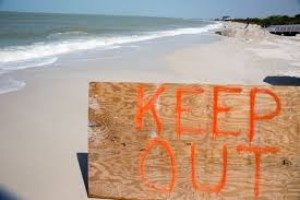 Bill English's decision to resign last week was the right one. Winning the election but losing government would have been a devastating blow. Once over the shock of the new reality, he would have realised his heart was not in a three year battle for Government, having already served the country for 28 years as a Minister of Finance, Deputy PM, and Prime Minister.
We thank Bill English for the significant contribution he has made to public affairs in New Zealand and wish him well in the future.
The National Party's future is now in the hands of one of four contenders: Judith Collins, Simon Bridges, Amy Adams, and Mark Mitchell – although Steven Joyce has not ruled himself out.
The vote will be held by a secret ballot of their 56 MP Caucus on February 27th. If one candidate does not receive the required 29 votes, the lowest-polling candidate will drop out and another vote taken until a winner can be declared.
The election of a new leader is a critical decision, which is why so many Party members and supporters are lobbying National's MPs to share their views on who they believe should be the new leader. It gives 'new' National an opportunity to return to its roots as a party of principle, freedom and personal responsibility.
Attention is also turning to others who may follow Mr English out of Parliament. High on that list is former Treaty Minister Chris Finlayson, who was responsible for the disastrous Marine and Coastal Area Act
If new National is to regain its spine, it needs to end its association with this ill-fated law and return to the racial equality principles it once advocated.
The Act is flawed in many respects, but especially in its failure to define a critical legal test. As it stands, unless the law is amended, it will be Judges rather than Parliament that determines whether Maori interests will own some of the coastal marine area or most of it.
Let me explain.
Section 58 of the Act contains the test for a customary title. Under (1)(a) an applicant group must have held their claimed area in accordance with "tikanga", which is defined as "Maori customary values and practices". In effect, this can mean anything the tribal group wants it to mean, so that's an easy test for claimants to meet.
Clause (1)(b)(i) however, states that in relation to their claimed area, the applicant group must have "exclusively used and occupied it from 1840 to the present day without substantial interruption".
Yet the exact meaning of exclusively is not defined in the Act.
According to the Oxford Dictionary, 'exclusively' means "to the exclusion of others". If a Judge was to apply such a literal definition, then the only claims that would succeed are for areas that are used by the tribal group and no-one else – apart from those involved in fishing and navigation, which are permitted activities under Section 59(3).
Given that the foreshore and seabed was considered to be publicly owned under common law from 1840 until just recently, there would be very few coastal areas where tribal groups would have been able to continually chase the public away.
However, if a liberal determination was applied – such as that made by the former Minister Chris Finlayson in Ngati Pahauwera's Crown Engagement case, then tribal groups could well end up controlling a majority of New Zealand's coastline.
Ngati Pahauwera from the northern Hawke's Bay lodged a claim in 2011 for an area of coastline around Mohaka, alleging they had held it exclusively and continuously from 1840 to the present day.
However, it turns out that the area had been used as a public road for over 100 years.
Research carried out by the Council of Outdoor Recreation Associations of New Zealand (CORANZ), which quotes newspaper reports on the challenges faced by travellers, drovers, and even the postman, states: "Because of the steep papa cliffs the only way by land for drovers and travellers to get from Napier to Wairoa and beyond was along the coast of the area that is now being claimed by Ngati Pahauwera. That is exactly what all people did – from the early days of settlement from 1840 and before, until the inland road was built between Napier and Gisborne via Wairoa in the 1930s."
Yet, in his Letter of Determination offering a Customary Marine Title to Ngati Pahauwera, Minister Finlayson ignored 100 years of history, when he stated: "I am satisfied that the combined historical and contemporary third party activities are not of sufficient intensity and scale to amount to a substantial interruption of any exclusive use and occupation that Ngati Pahauwera are able to establish."
He accepted Ngati Pahauwera's assertion that because they did not exclude third parties who abided by their tikanga from their claimed area, in effect their occupation was 'exclusive': "Ngati Pahauwera evidence asserts that third parties are not excluded provided they abide by Ngati Pahauwera tikanga."
If the High Court was to use a similar liberal interpretation of 'exclusive', as applied by the former Minister, it is entirely possible that most claims to the coast would succeed.
Is that what National really wanted, when they passed the law? Is that what new National wants?
The Court of Appeal Judges in the 2003 Ngati Apa case that triggered the whole foreshore and seabed controversy certainly didn't expect that sort of outcome.
In their decision, that customary title in the foreshore and seabed might still exist, they explained, "It is generally accepted that few mainland pockets of customary land remain in New Zealand… In the past, claims to property in areas of foreshore and seabed seem to have identified relatively discrete areas comprising shellfish sandbanks, reefs, closely-held harbours or estuaries, and tidal areas or fishing holes where particular fish species were gathered."
They further stated that tribal groups must have held such areas to the exclusion of all others: "…whether they have ever exercised rights of property to the exclusion of others… is the essence. They must prove exclusive use."
So while they believed some customary title might still exist, they also explained that to qualify, claimants would have to have excluded everyone else.
And there's the dilemma. Unless Parliament amends the law as a matter of urgency, to provide a definition of 'exclusive' for the Court to use, a Judge will to make that determination. If they came down on the side of the Judges of the Court of Appeal and ruled that exclusive use means to the exclusion of all others, then only claims to remote areas of the coastline would be likely to succeed.
If, however, a Judge ruled along the lines of the former Minister – that as long as third parties using claimed areas have abided by the tikanga of tribal applicants, they will not have interrupted the tribe's exclusive use and occupation of the claimed area – then a majority of the of the 200 applications to the High Court are likely to succeed.
This week's NZCPR Guest Commentator, Dr Hugh Barr, the Secretary of CORANZ, has many other concerns about the Act, especially the use of wahi tapu to prevent public access:
"A major risk to coastal recreation is the creation of wahi tapu or so-called sacred areas, where the public is excluded, both on the beach and out to sea. In areas where the public is excluded, they are subject to fines of up to $5,000 for every trespass. The law also allows the areas to be patrolled by the tribal group, and fisheries rangers.
"No wahi tapu have been granted so far. But most of the claimants appear to want them. This is the sort of power some tribal groups dream about – locking the public, including other tribes, out of their formerly publicly owned beaches and coastal areas.
"Wahi Tapu areas are of great concern to CORANZ because, they are an extreme way of keeping the public out of coastal areas, that will severely disadvantage all recreational users, including those engaged in surfing , sailing, boating, diving, swimming, fishing, walking, picnicking, and so on."
Other concerns about the Act include funding. As it stands, tribal applicants can receive over $300,000 in taxpayers' money to help prepare High Court claims that could deprive taxpayers of their rights to the coast. In comparison, anyone wanting to oppose the claims has to pay the Court a $110 filing fee for each claim. This means over $22,000 is needed in filing fees alone by any group wanting to oppose all 200 High Court claims – on top of funding their legal representation.
It's an ironic situation where those who stand to benefit from legal actions are given free legal representation, while those who defend the public interest, get nothing.
Does new National think that's fair?
Putting concerns about the Act to one side, we have become aware, during our research, that tribal applicants are arguing that the absence of any strong opposition to their claims is indicative of public support. To counter this deception we have been encouraging as many people as possible to register Notices of Appearance and pay the $110 filing fee per claim so they can engage in the process and oppose the claims.
But, if you, or anyone you know, is considering engaging in the claims process, please remember that the close-off date for registering Notices of Appearance is next Monday, the 26th of February. (According to the High Court, Notices of Appearance will still be accepted after that date but a $200 late fee will be applied – on top of the filing fee – and the application, which are likely be opposed by the claimant groups, could be rejected.)
Since the public is largely unaware that their local beaches have been claimed, or that a deadline for opposing the claims has been imposed, we – along with many NZCPR readers – have written to the responsible Ministers asking for the cut-off date to be extended and widely advertised, and for the details of the High Court claims to be published on Government websites.
I would now like to report that our voices have been heard! Today the High Court published a list of all of the claims HERE . While the actual applications also need to be posted – so the public can see exactly what is being claimed (you can see them on our website HERE) – and the deadline needs to be extended and advertised – at least it's a start!
As you may be aware the NZCPR has been fundraising to enable CORANZ to file Notices of Appearance for all 200 High Court claims. This has now been done.
But in the interest of having as many groups as possible opposing all of the claims, I have just managed to convince a landowners' advocacy group to expand their appeal from the 14 or so claims that cover their district, to the 200 claims that cover the whole country.
I have also made a commitment to them that the NZCPR will try to raise the $20,000 extra that they will need to cover the extra cost of filing.
So, I would now like to ask anyone who is concerned about the claims process, but is not in a position to lodge a Notice of Appearance themselves, to consider contributing to our new fundraiser to assist the landowners' group in lodging Notices of Appearance on all 200 claims – you can help by clicking HERE.
Their involvement means that every tribal claim will now have at least two national lobby groups opposing them – one defending the rights of recreational users of the coast and the other standing up for public and landowner rights more generally.
And with regards to the extremely serious problems with the Act, I wonder if any of National's leadership candidates will be prepared to work with the new Government to amend their law to prevent the possibility of the whole coast going under tribal control? If so, let's hope they are the one who is elected!
THIS WEEK'S POLL ASKS:
Should Labour withdraw taxpayer funding to tribal groups claiming the coast?

*Poll comments are posted at the end of the main article.

*All NZCPR poll results can be seen in the Archive.

NZCPR Guest Commentary:

TRIBAL PRIVATISATION THREAT TO OUR COAST
By Dr Hugh Barr

"CORANZ's major concerns include:
1 The Crown should let all parties have their day in court:
"At present the top ten priority claims in front of the Wellington High Court are all down for 'Crown Engagement' as well. This means the matter will be debated between the claimants, Crown Law and the Office of Treaty Settlements (OTS), in secret. Having it discussed in Court, is far more transparent, and will also take the tribal advocacy group, OTS, out of the mix. The Crown is permitted to do this under Section 95 (3) of the Act. Since most of these claims have already been active in the High Court, it would be sensible for this to continue, so that not only iwi, but other parties to the Claims can also have their day in Court.
2 Massive payments to iwi lawyers by the Crown:
"The previous Attorney General, Chris Finlayson, agreed to pay the lawyers of a tribal group making a claim some $150,000 for 'small' claims, and over $300,000 for 'large' claims in the High Court and over $400,000 for 'large' claims under Crown Engagement. With almost 600 claims pending, this is a multi-million dollar transfer of wealth from the taxpayer to the lawyers of tribal groups, almost solely for the highly questionable claims that arrived in the Tsunami of Claims.
"In contrast, the public have to pay at least the $110 filing fee to be involved in a claim, along with their own legal fees. This is a miscarriage of justice.
"The Labour coalition government should turn over a new page, and withdraw from these Finlayson obligations.
3 CORANZ is registered as a party in all High Court claims:
"In the public interest, CORANZ, as a council of national and regional outdoor recreation associations, and associates, has become a party to each tribal claim registered with the High Court. There are significant costs involved in defending the rights of all recreational users of the coast against being adversely affected if CMTs are awarded. But retaining public rights is crucial. This is why we and our related parties are exercising our right to go to Court…"
*To read the full article, please visit the NZCPR website.

___________________________________________________
New Zealand Centre for Political Research
PO Box 984 WHANGAREI
Ph: 09-434-3836, Fax: 09 434-4224, Mob: 021-800-111
muriel@nzcpr.com
www.nzcpr.com

To unsubscribe from the newsletter, send this email – but don't forget to reply to the confirmation message.
If you need help unsubscribing, please email admin@nzcpr.com with "REMOVE" in the subject line.
To change your address please email admin@nzcpr.com with "ADDRESS CHANGE" in the
subject line, advising the new address to be added and the old one to be removed.