November 29, 2020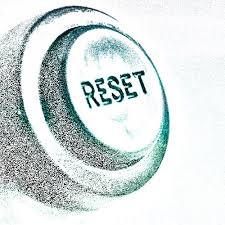 It seems a Government with absolute power is not averse to breaking election pledges.
Before the election, Labour was clear – they would not introduce a capital gains tax, nor a wealth tax. The only change in income tax would be an increase to the top rate of tax from 33 cents to 39 cents for those earning over $180,000 a year.
When pressed on whether there might be other tax increases by Newstalk ZB's Heather du Plessis-Allan, Finance Spokesman Grant Robertson was clear: "there'll be no other changes to tax beyond what we've announced."
When Heather asked, "What about the bright-line test?"
Grant Robertson said, "No".
"Not the rate, and not the years?" asked Heather.
"No", said Grant, clearly ruling out any increase at all to the bright-line test.
The bright-line test treats gains from the sale of residential property – excluding the family home – as income if the property is sold within the regulated period. When National introduced the test in 2015, the regulated period was set at 2 years. In 2017 Labour extended it to five years, and now Grant Robertson has asked Treasury's advice on extending it even further.
If they go ahead and extend the test, Labour's pre-election promises will count for nothing.
This week we also saw our super-hero PM rising in Parliament to address a crisis. It seems we are all in such peril that a 'climate emergency' has had to be declared for New Zealand.
But it was all show. There is no real-life climate emergency. The only climate emergency is a political one created by the United Nations' alarmist climate models.
Any computer model that tries to predict the future climate by only taking into account the impact that the 4 percent of carbon dioxide produced by mankind has on the climate – and not the other 96 percent produced by nature, nor the influence of the sun, the clouds, precipitation, wind, oceans, and the myriad of other factors that significantly influence the climate – is always going to be wrong.
At least when Professor Neil Ferguson of Imperial College in London produced his Covid-19 forecasts that grossly exaggerated the number of deaths, causing governments around the world – including ours – to impose harsh lockdowns, his computer models were quickly discredited.
Not so with the UN's flawed climate models – in spite of the best efforts of scientists over the years, including 500 who challenged the UN just last year claiming, "The general-circulation models of climate on which international policy is founded are unfit for their purpose".
Regrettably, nothing changes. Governments continue to squander vast amounts of taxpayers' money on damaging climate policies based on the UN's defective models.
The problem is, that for politicians like Jacinda Ardern, who understands better than most that the language of panic and fear is one of the most effective instruments of political control, those climate models are gold – they are creating the alarm that is paving the way for the introduction of extremist policies that will destroy our economy in the name of saving the planet.
This week's NZCPR Guest Commentator Gideon Rozner, a journalist and Director of Policy at the Australian Institute of Public Affairs, believes that as a result of the election, "New Zealand is in for a dangerous three years" – at the hands of a "brilliant politician" but a "grossly incompetent administrator":
"New Zealand has been hit particularly hard by the Ardern government's heavy-handed coronavirus response… According to the OECD, New Zealand's GDP could fall by 10 percent in 2020. Likewise, unemployment is tipped to rise to just under 9 percent in 2021 as New Zealand's $14bn corona wage subsidy program ends. Public debt will soar from 19 percent of GDP in 2019 to 56 percent in 2026…
"As for what Ardern has planned for a second term, the details are patchy. Labour ran something of a 'small target' strategy during the election, relying on the Prime Minister's star power and perceived success in warding off the coronavirus.
"But from what we do know about their 'policy-lite' platform, Labour will likely exacerbate New Zealand's economic woes. Hiking income tax, re-regulating the industrial relations system and a bloodcurdling plan for 100 per cent renewable energy by 2030 could turn the corona-induced economic shock into a permanent state of impoverishment for thousands of Kiwis…
"The only hope for New Zealand now is that whatever horrifying plans that Labour has in store, Jacinda Ardern is just as hopeless at actually implementing them in her second term as she was in her first."
Gideon wrote his article just after the election, saying, "Jacinda Ardern is perhaps the worst person to lead New Zealand through this economic turbulence", in light of her "hard-left political temperament, a degraded and politicised public sector, and a largely uncritical and compliant media."
He's not wrong. And as far as the media is concerned, things are getting a whole lot worse.
Stuff, one of the country's biggest media businesses, not content with becoming an echo chamber for radical climate activism – to the point where they will not publish anything that challenges the validity of UN's fabricated climate crisis – has now lost what remaining semblance of credibility they had by becoming a mouthpiece for Maori sovereignty extremism. Monday's grovelling front page apology to Maori for racist reporting, left the public gobsmacked. There now appears to be no hope of balanced reports on racial issues in any of their newspapers.
Not only that, but they are now even refusing to publish advertising that promotes democracy – when it involves Maori seats on local councils. Northland Democracy is currently exercising its legal right to petition three of the four local councils that voted to introduce Maori wards. With one of those – the Northland Regional Council – even writing to the Minister of Local Government requesting a moratorium on petition rights, had Stuff been a media group of merit, it would have reported on those bullying tactics, instead of refusing to publish innocuous advertisements promoting democracy – see the details HERE.
New Zealand needs an independent Fourth Estate and balanced reporting from the media – not political activism. One wonders how Stuff will reconcile their new position with the principles of the Media Council, which state: "Publications should be bound at all times by accuracy, fairness and balance, and should not deliberately mislead or misinform readers by commission or omission. In articles of controversy or disagreement, a fair voice must be given to the opposition view."
How far Stuff will go with its political activism remains to be seen. But without a doubt, never has the need for a strong Fourth Estate been as great as it is now – especially in light of our Prime Minister's global ambitions.
Jacinda Ardern is already incorporating the UN's radical socialist Agenda 2030 into New Zealand's legal and regulatory framework: "my Government is doing something not many other countries have tried. We have incorporated the principles of the 2030 Agenda into our domestic policy-making in a way that we hope will drive system-level actions."
But that is not enough. She's planning to advance her socialist world-view onto New Zealand using the economic destruction created by the pandemic to 'reset' the economy and 'build back better'.
During the lockdown, Grant Robertson outlined the Government's plan: "We must make this the opportunity to reset our economy, to take account of the massive disruption to some sectors, but also to address some of the long standing challenges we face… This work will require us to develop new ways of working and break down the barriers between partners in our economy. We have formed a core Ministerial Oversight Group for this work with the Prime Minister, the Deputy Prime Minister, myself and Minister Parker. We will soon be reaching out to both Ministerial colleagues but also the private sector, unions and more to have input into this work."
Minister David Parker said, "While Covid-19 and climate change provide a shock to the system, they also provide us with an opportunity, a chance to reset our focus and build back better. Do this right and we end up with a stronger, more profitable and more sustainable economy."
Earlier this month Jacinda Ardern informed an audience: "I don't need to tell you all that any recovery plan for New Zealand cannot, and should not, be a return to the status quo. It is about taking a crisis and turning it into a once in a life time opportunity to build back better."
Building back better was also one of the main themes of last week's 'Speech from the Throne', which was delivered by the Governor General at the State Opening of Parliament.
She explained the Prime Minister has three 'overarching' objectives – keeping New Zealanders safe from Covid-19, accelerating our economic recovery, and laying the foundations for a better future.
According to the PM, "the recovery offers an opportunity to reshape the way things are done in New Zealand, to innovate and improve our position and our economy".
She outlined "a broader view of success… New Zealand's response to COVID would be insufficient if it were to simply return us to the way we were before the virus."
She wants to use the power of the State to re-shape New Zealand: "Recovering and rebuilding entails determined and connected action by government. That action can, and will, be used to reshape the economy to be more productive, more sustainable, and more equitable… The way we choose to govern is also a tool for change."
British MP the Rt Hon Sir John Redwood, a former Chief Policy Advisor for Margaret Thatcher, could have been responding to our PM's speech, when he stated: "I have no problem with the idea of building better or investing in a better future, but I do have problems with some of the agendas drawn up in the name of the Great Reset."
The Great Reset agenda, which lies behind Labour's ambitions, is clearly being more openly discussed in the UK than it is in New Zealand.
With its plan to replace the free market economic system with a form of progressive socialism, Sir John has serious misgivings: "Taxing work, enterprise and success more is a bad idea. Many of the great advances in living standards and quality of life have come from the innovation and enterprise of the private sector. It was not government effort that launched billions of smart phones and electronic pads on the world.
"It was not government which provided the cars to liberate many more people with flexible personal transport, or supplied the great entertainments of stage, screen and events. It is important that as we build back from lock downs these gains are banked and enhanced, with broadening of reach to ever more people.
"When the agenda proposes taxing and regulating the very products of the digital revolution and the transport revolution that have offered to the many the freedoms and advantages that used to be the preserve of the few I worry that build back better just becomes a cover for more state control over our lives."
Britain is one of many countries around the world, including New Zealand, that is being encouraged to embrace the Great Reset – as the Prime Minister of Canada, Justin Trudeau explained: "This pandemic has provided an opportunity for a reset. This is our chance to accelerate our pre-pandemic efforts to reimagine economic systems that actually address global challenges like extreme poverty, inequality and climate change."
This agenda to reset the world economy is not something to be ignored. Driven by an elite group associated with the World Economic Forum, they will roll out the details of their plan for more equal, inclusive, and sustainable economies at their annual gathering in Davos, Switzerland, in January.
For those who support free markets, the Great Reset is alarming – as is the reset that is presently taking place within our media.
Please note – you can register for our free weekly newsletter by clicking HERE.
THIS WEEK'S POLL ASKS:
*Did Stuff do the right thing in apologising to Maori?


*Poll comments are posted below.
*All NZCPR poll results can be seen in the Archive.

THIS WEEK'S POLL COMMENTS
| | |
| --- | --- |
| It was a pathetic gesture, consistent with the ubiquitous posturing to Maori that we've become so used to. An empty patronising piece of pantomime which reflects very badly on the fairness & impartiality of the disgraceful NZ media. | Heather |
| Time Maori acknowledged the shocking statistics pertaining to this ethnic group and acknowledged their responsibilities in this regard. This despite huge fiscal and social support on multiple fronts. | Paul |
| and what for | nevkath |
| It is a very complex issue. We cannot apologise for something that happened 200 years ago. That was how life in general was. The Brits came to abolish slave trade, and Maori, were unhappy with this as they had their own slaves. | Glenn |
| Stuff should just stuff off. They are hopelessly biased and as such are unfit to be in a position to influence the general population of this country by omission, biased reporting and outright lies. | Roy |
| | |
| --- | --- |
| Stuff have absolutely stuffed themselves and lost any credibility they may have had. Sychophantic behaviour toward Maori activism is a lose-lose game for New Zealand! | Dennis |
| When is a newspaper not a newspaper ?- When it is STUFF – a political arm for it's editors who know ***** all.. | Maurice |
| Stuff want stuffing | John |
| Stuff's multiple articles on the subject amounted to nothing more than self-promotional advertising. | Martin |
| Ms Ardern should wear open-toed sandals so the media can kiss her feet directly and Stuff, specifically, can suck her toes. She has low cunning with no brilliance but is very dangerous. | Monica |
| stuff is just another name for useless rubbish | alan |
| For more examples of bias and prejudice than can be listed here. Hopefully reportage will no longer bear the taints of discriminative prejudice. | Leo |
| Absolutely not. The efforts being made by this govt. and it's varied supporters to re-write history in NZ is appalling and should be fought by the oppostion parties at all levels. Do they have the intestinal fortitude to do it? I doubt it! | Richard |
| Bending the knee sets a dangerous precedent. | John |
| I am gobsmacked. Next we will all be expected to be on our knees apologising for existing. | Gary |
| No it shouldn't have done that. It should be one law for everyone and everyone treated equally | Anon |
| Stuff is stuffed | John |
| Pandering to bullies never ends well for anyone. WE NEED a media with the ability lift themselves above politics and their own agendas | Tracy |
| Stuff and other media companies such as TVNZ and RNZ need to get their houses in order with regard to balanced reporting. They swoon over the PM and give her more air time/print space than oppposition MPs. They've climbed on the bandwagon of climate change and don't allow anything of a different opinion, i.e., an increasing number of scientists who are saying that climate change is not caused by humans. | Laurence |
| Stuff has been my home page for 21 years. They are no longer that. The CEO and her bunch of lefty loonies have lost the plot and been able to do that for by purchasing Stuff for $1. Shame | Maureen |
| most irrational | Alan |
| We can spend the rest of our existence apologising to Maori. Reality for everyone is time to move on. | Peter |
| As in Animal Farm we are all equal or we are not. | Darag |
| Grovelling and sickening. | Barbara |
| What is the secret agenda? | Les |
| Do we hear Maori apologising to the Maoriora or other tribes that they wiped out.It is history.Some good and some not so good.Those of us living today can't change what happened in the past. | Bryan |
| Incredible that such a sweeping condemnation of over 100 years work was made. Shows an appalling ignorance and arrogance. Suddenly he knows what is right!! | Malcolm |
| "I seem to smell the stench of appeasement in the air." – Margaret Thatcher | Tom |
| Stuff has once more confirmed that it not a journalistic organization, it is tool for spreading progressive socialist propaganda. | david |
| Clearly sending the wrong message. Stuff has once again proved it has no credibility. | Donny |
| We are all New Zealanders and if we were born here we are indigenous. The past is history and we all should be proud of its achievements. Why apologise for lessons learnt? | Arthur |
| I wondered why there were multiple copies of the North Shore Stuff rag blowing around our neighbourhood until I saw our own copy which I immediately dumped in the rubbish. Such racist virtue-signalling. As other commentators have noted, if they Stuff have indeed made reporting errors, any apology and request for forgiveness should be made to all NZ'ers. | Tony |
| Put Stuff out of business! We do not need biased media and that includes TV news. They should be held accountable for spreading propaganda. | Elizabeth |
| Maori are an ungrateful lot. We are pretty sick of everything Maori these days. | bruce |
| I wont have any Stuff publication in my house as they are too one sided and present a very different world view to mine | Nick |
| There can only be one answer. | Terry |
| What about Maori apologising to the Moriori. The whole thing is ridiculous and will further divide the people of our beautiful country. | Wah |
| They got it wrong. Maori should thank the Crown for saving the whole Maori Race many years ago. | Clive |
| All one sided story | Chris |
| Stuff has gone totally Socialist so much so that we never watch TV3 news or programms any more as they are so biased – also far too much incomprehensible Maori language (and why is the Maori always stated in front of the English version). I have no problem with Maori keeping their language alive – useless as it is, but I do not need it shoved at me every 5 minutes or more when I am watching the news or the weather forecast. Stuff should learn what we do when something becomes annoying- we avoid it . So let's all stop watching TV3 and watch what happens to their advertising income – That may help them be a little more middle of the road than they currently are now. All their magazines could also be added to the TV3 treatment I guess. | Garry |
| No, in my opinion, though Stuff is entitled to theirs. | Peter |
| Absolutely. How can they now give honest unbiased comment on anything? | Mark |
| Absolutely not. We are in reverse racism | Alan |
| I cant see what they hope to achieve except more bias and misinformation | Brian |
| New Zealand imho is on balance the least racist country in the world. However with our current government and their media proxies use of Identity Politics to divide the country, the Stuff apology whilst regrettable and unwarranted, is however not an unsurprising development. | John |
| What exactly constitutes Maori anyway? | Graeme |
| apologise for what? Maori should be thankful for civilisation saving them from their barbarism. Indeed I think most Maori would just like this nonsense to go away and let us get on with being the one people we were 50 years ago. | judith |
| There is NOTHING to apologize for. Maori should be grateful for the the billions of dollars that they continue to be given for no good reason… for the more than equal opportunities they are given to be successful in live, but yet choose drugs, crime and violence instead of feeding their children. This government allows them to stage totally illegal protests, instructs the police to be nice to maori and not charge them for crimes they are committing , give give them free lunches …. i could write a book. How many full and FINAL bullshit claims have Maori gotten away with, and been paid out on, over and over . Stuff can get stuffed. | Des |
| These are get on the bandwagon actions, just like the Prime Minister, they can be likened to a early morning fart, 99% noise and 1% questionable substance. | George |
| Why should they apologize on our behalf as WE have done nothing wrong. | Christine |
| Absolute disgrace. Cancel all subscriptions to Stuff publications. | DAVID |
| Absolutely NOT | Pam |
| Ridiculous | Robert |
| The Treaty of Waitangi gave the protection of the Crown to Maori, thus avoiding TOTAL obliteration of their kind. Now it is being denigrated as a curse for them, in favour of non-Maori. What nonsense. | Bob |
| When are Maori going to grow up, after all we are all New Zealanders, they are only 16 % of the population.. So STUFF get the balance right instead of dickie licking to a minority . | Graeme |
| I wonder what a REAL journalist thinks of this RUBBISH. | william |
| And you can add my name to the growing list of readers who will not use Stuff as their media platform of choice | Kevin |
| When will it ever end !! | Hamish |
| There is no apology required – woke rubbish as usual | David |
| The past is part of our history use it to build on the good and learn from the bad. | Gregor |
| A bad step backwards. Maori need to sort out their own problems, ie family standards and work ethics, | Clint |
| Maori are hell bent on re-writing history and in doing so, hiding their own blemished history of tribal fighting, plundering, and the extermination of the Moriori race | CHRIS |
| We need a new more balanced media | Stu |
| Stuff should apologise to the whole of NZ for their one eyed excuse for a newspaper. Total bias has replaced investigative, balanced reporting. | Mark |
| Maori should apologise | mike |
| This issue is yet another distraction from the far more serious matters, that this nation faces head-on. With respect to the Maori people, historically their living codes were light years towards the extreme end of the ethical spectrum. There are a number of accounts available, displaying that inter-tribal conflict was routine, cannibalism, abhorrent though it was, existed as an acceptable practice. Further, it is generally acknowledged that the Maori culture of aggression and warring tendencies, wiped out many of the more passive Moriori people, whom had settled on the Chatham islands; the last full-blooded Moriori, Tommy Solomon, died in 1933. Many cultures and races including our own, have chequered histories, involving conflict and aggression; if the process of lip service and public display are counted as atonement for past deeds, then all sides need to meet that bar-line. We cannot dwell in yester-year– it's essential to forgive and move on, otherwise we destroy our tomorrows. It is immensely sad that generally, the Human race with all of our collective intelligence, still embraces greed, pride selfishness and power—-all in the name of celebrated progress. | Alan |
| Stuff are beginning to behave like the American Media! This is wrong! | Valerie |
| Sick to death of the Maori-isation of everything in New Zealand as if all the other cultures of the world have contributed nothing. Take Auckland as an example – the Maoris were the first humans to occupy the land and can be considered to have contributed that to the city. However, overseas cultures have contributed architecture, building materials, machinery, electricity, gas, water, technology, administration, funding, and much, much more. So, why should the city itself have its name changed to the Maori name for the location? Cultural cringe is a terrible way to exist, whether Maori or non-Maori. | Gary |
| Voted no, however Stuff's action is good progress in educating the "average" NZer as to what is happening in NZ. This is left elite endeavouring support our Government which is led by a Marxist. | Michael |
| Wouldn't some people squark if we had whites only wards. | K |
| Just another patronizing sop to Maori. Shameful. Jacinder and Maori have a lot in common, keep telling your story until people believe it. As for Jacinders agenda for the country, you will know she has finally got her way when they come for your guns. | Ray S |
| Truth has left the county ! I have zero faith in this government ! | Mitchell |
| Maori are 1 of the few 'conquered' peoples that have been given equality with their conquerors! It's not enough that we brought their living standards up so the average life expectancy has risen from 35 to 70 and they get social welfare! They want more & our government just bends over to give it to them (for their voting allegiance). | Simon |
| How many times do we have to say sorry, and sorry for what, bringing them out of the Stone Age and discouraging cannibalism. | Bill |
| Hell no, what a bloody disgrace to democracy and freedom of speech. I hope the bastards go broke and fail. Let's face it the media in NZ is aligned with Labour and the Maori party. I weep for our country and the Maori are laughing all the way to the bank as we roll over and gift them the country. | Fraser |
| Nothing to apologize for. Haven't seen an apology from the Maori for slaughtering and eating the people that were here before them | Francis |
| Haven't we apologised enough. When will it end so that we can look to the future instead of the past all the time | Andrew |
| Separatism is racism. One law for all. | Igor |
| One nation, one law. As promised by the treaty of Waitangi. End apartheid in New Zealand now. | Kerry |
| Not necessary. Just reporting what was happening at the time. This behavior leads to racial division | William |
| maybe stuff can also apologize to me since the so called native people of those days long ago murdered one and wounded another of my relations at the Wairau Massacre, ( now called the Wairau Affray so it doesn't upset the so called natives) but since I'm the wrong colour and it wouldn't suit there crawling attitude to cindy the red and her brown nosing cohorts shows NZ is going down the slippery slope very fast towards apartheid and civil strife. | Richard |
| Hell, no. I never read such rubbish. One of my grandson's teachers has told him, "If you disagree with what I have to tell you, that's fine with me." | Paloma |
| The great reset is a spell that the more gullible world leaders have been offered to subdue their voters. These scripts are created by top class manipulators and liars who revel in treating people like cattle and tricking them. Their problem is too many people see through the lies. The propaganda monopoly that the media had, is gone. This crazy 2020 is entirely about getting that propaganda power back. Covid, Aussie fires, Election cheating, great reset, Islamic terrorism. It%u2019s all bullshit. Designed to frighten people into behaving predictably so that they can be enslaved. One step backwards out of the maelstrom of lies is recommended. | Pb |
| Advocating racist separatism! Driven by academic activists & endorsed by the socialist Govt,!!! | Ron |
| Hell no!!! Seems to me that in the current climate anyone who has a public or appointed voice want to get the real fuzzy feeling from saying that they need to apoligise for everything that is believed to have effected those of Maori descent . The only thing effecting this minority is the lack of guts for politicians to stand up and say enough is enough and trying to convince the rest of us that the problems that today Maori have can be fixed with apologies and money. | Barry |
| Apologising for what in actual substance. It was a woke response that was virtue signalling, perhaps in the hopes of stopping the decline in its readership. | Brenton |
| just a face of racism haven't most people heard that some of maoridom have declared that their goal is to take control of government in the next 20 to 30 years | anthony |
| there is nothing to apologise for | gerard |
| This just continues the Racism between Maori and the rest on New Zealand. | Geoff |
| No!! I will no longer be bothering to read Stuff!! | Janet |
| They are now a government owned trash rag! Apologise for WHAT exactly… distorting history? | Robyn |
| STUF STUFF | RICHard |
| No, it was totally ridiculous of Stuff to apologise for something they claim was done by someone else. Further, whether things that happened in the past were right or wrong (and some of them were definitely wrong by TODAY'S STANDARDS) you need to be realistic in facing that those were different times, as well as different people, and the views and standards of the day were what applied, no matter how we may not accept them now. Let us face the reality that we can never change what has been done in the past but we can do things correctly today. That includes rejecting the reactionary racist (yes, racist) moves towards imposing undemocratic and unelected "Maori" members upon local bodies, or retaining the Maori Members of Parliament, a system set up to give our Maori citizens the opportunity to play a part in government of the country at a time when they otherwise would not have attempted it. Those days are long gone and no one with Maori blood (no matter what tiny proportion) is really so childishly hopeless that they need this undemocratic hand up. clearly this is demonstrated in the big numbers of town councillors and Members of Parliament who are freely elected without the need of such undemocratic help. | Rob |
| Like the labour party kissing the maori butts | Jimmy |
| No way. If Stuff told the truth and not untrue opinion there is no problem.Part Maori are New Zealanders the sme as the 83% of the rest of us. | David |
| What a bunch of "useful idiots". Reason why stuff media and TV have been off the menu for years. Truthful media is long gone with only the indoctrinated in charge. | Sam |
| Apologize for what? | Mike |
| It's wrong to judge the past by the 'morals' of the present. | Michael |
| ONe NZ for All New Zealanders | Barry |
| Pathetic. People living today should not apologise for what people in the past did. It is just meaningless. | Kate |
| Pathetic | William |
| Woke wankers | Jonathan |
| Stuff has every right to apologise to Maori. However it has used its monopoly position of printed news media to promote its divisive and misguided views. Now it has added censorship to its policy of appeasement. | Louise |
| Genuflecting and groveling to a minority group with sovereignty firmly set as their goal, is sniveling, pathetic and weak!!! What a disaster for the great little country of New Zealand that was built not by early brown immigrants, but by waves of northern European settlers looking for opportunity to get stuck in and build a new and prosperous civilized country where everyone could have a fair go. These apologies, dripping from every politically correct hand wringers lips, are pitiful and of course completely unjustified. Appeasement never works. It simply emboldens the brazen whingeing minority. | Dianna |
| We should stop reporting everyone's race every time somebody is in the news – we will never become "one" while this goes on. Just report the facts and not the" ethnic background". It shouldn't matter! | Judy |
| Why should an apology be given for something said which is true? Stuff has turned into a bunch of apologists like so many others in mainstream media. | Chris |
| There is nothing for anyone to apologise to Maori for unless it is other Maori. | Margaret |
| Let's have a reality check and tell us what pre colonial life was like for Maori. Musket wars cost 22000 lives by Maori on Maori. There was starvation and general misery. For goodness sake we need to get rid of the treaty and the Maori seats in parliament. Only then can we work together for the good of the country. We also need an independent newspaper and media not a climate emergency but a democracy emergency. | Alan |
| There is a great open letter to jacinda in the sunlive this week, that all should read | David |
| Apologising was most stupid and now we are further away than ever from being one country. There is no doubt now that we are being taken down the slippery slopes to oblivion The population of this country are being sucked in. If you want to learn Maori, fine go ahead, but stop shoveling it down our throats at every news time | Tom |
| Stuff in itselve is racist undemocratic and self indulging. A more screwedup or ganisation than them is hard to find | John |
| They are nothing but a bunch of 'bed Wetters' It is alarming how these changes are going on unchallenged. | Peter |
| More and more PC crap | Sid |
| Definitely not. This is past history and should stay that way. | June |
| Sick white grovelling. | Herb |
| Absolutely not ! This is another attempt to appease the maoris, the drift in the media by patronisng them is a clear example. It will do nothing to address their racist claims against the people of NZ. In addition, this socialist shower of incompetence currently residing as the Govt are incapable of administering an equal balance for all races. There are examples almost daily of this trend, certain privileges only available to maoris, This country is becoming a full blown racist State, fully encouraged by politicians! | David |
| No apology should ever be made for telling the truth! | Cecilie |
| never heard such ridiculous rubbish! | norman |
| No. This is the start of another 40 year drawn out wail of complaint and appeasement. The catch cry of gimme, gimme, gimme will have a new, added theme of ' you haven't apologized for — ' to add to the money gimme whine. The insatiable appetite continues, even after the fourth full and final settlement. It has encouraged the two new Maori members of Parliament to become more strident and demanding in their approach to the process of our government. No doubt we'll see more of their bad manners in walking out of the chamber like small children, because they can't have their own way along with the wearing of head gear inside the chambers. They complain about the lack of respect some show for their protocols and customs. Their rudeness is also unacceptable. What a pity the Press didn't let sleeping dogs lie. | Chris |
| I knew that Stuff was going left, but this stupid and totally uncalled for "apology for past racism" is ludicrous. This sort of hand wringing ongoing victim attitude will only ever hinder racial progress in our country. | Doug |
| I am tired of hearing Maori grievances every morning on Radio NZ. This privileged minority is consistently greedy and will never be satisfied with whatever is given them. | Peter |
| Stuff (stupid name) has too many young Maori activist "journalists" many fresh out of Journo schools pushing their their opinionated ideas on the public. Many people stopped buying their papers for this reason. Until our news media are truly independent they will suffer for lack of support. This unnecessary apology will teach more young Maori to whine. | Graeme |
| This sort of response only causes more divisiveness in our Country. | caren |
| They're no better than those activists pulling down statutes. Stuff are trying to change factual history | Geoff |
| When NZ was colonised by the British the Maori were very lucky as the Spanish, French, and Dutch Colonisers would have treated the local population far worse. Although still basically a stone age culture the Maori were very sophisticated, willing and able to absorb the benefits of being part of the British Empire and in Hobson they found a wise and far sighted benefactor who was backed by Queen Victoria. Now to the modern times, this woke agenda of the left and absorbed by the activist part Maori will only lead to more and more dissent. What is needed is for the whole population to be treated as one (Hobson Pledge – We are now one people ) Activism in all forms must be opposed and in the case of Stuff Go Woke Go Broke | Robin |
| Why do we have to apologise to speak up for what we believe in ? Moari doesn't !! NZTV needs a good PURGE !! Most probably controlled by Moari at present ?? Who knows ?? | Pierre |
| Many Pakeha and most part-Maori do not seem to know the true basis of the Treaty of Waitangi | Mike |
| I'd almost forgotten Stuff still exists. Now I remember why. | Phil |
| Maori should be thanking all other New Zealanders rather than racially abusing them. The concept of dedicated Maori Electoral seats is nothing less than appalling racism. | Richard |
| I am so glad I already cancelled my subscriptions to the Press and the SST. This needless apology is virtue signalling garbage. | Allan |
| Reminiscent of Nazi Germany before WW!! Bring it on Marxinder. Just confirms to me we are heading down the path to a South Pacific Zimbabwean like country. | Chris |
| Most certainly not, these people are living in the past and we cannot undo the past so we should all be looking to the future as one people not a divided country as to many people are trying to do and that is what this commo leader wants ; divide and conquer | Eric |
| Absolutely not. | Bill |
| You CANNOT judge previous generations by this generation's values. They will be found deficient, leading to a culture of recrimination and demands for redress. Exactly what NZ has been fettered with for all of this century, so far. | Linzey |
| What right do they have to apologise for me .I have not done anything. Let the past be in the past . | Erwin |
| When are they going to apologise for the way they have treated christianity? | Graham |
| just pandering to a small group of separatists who are leading Maori by the nose. What happened to ONE PEOPLE | kabe |
| Firstly STUFF decided not to publish contrary viewpoints on the Climate change issue and now this apology. Disgraceful! They are indeed worth only the $1 paid by their new woman owner. | Nev |
| No. It's political correctness and woke gone totally mad! God help us in these disbursing times! | Carl |
| No, they are promoting the victimisation of Maori. They are a woke left-wing propaganda organisation that I no longer support. | Sarah |
| I am becoming more racist because of all this crap. | Tom |
| So, what was the thinking or agenda behind Stuff's pathetic apology to Maori for supposed "racist" stuff…!!! What NZ needs to do is abolish all this separatism and let's idealistically live as one people, one nation where we can all live together in perfect harmony……. Yeah Na…..unfortunately, that aint gunna happen due to the attitudes of the separatists who claim to be the"Indigenous People" want total power to ride rough shod over the rest of Kiwis, the majority who have built this wonderful country we have….just good old common GREED. | Bruza |
| Media is supposed to be balanced but Stuff has taken a view that is totally biased, particularly when they refuse to publish opposing views. This only exacerbates the racism that they claim exists by trying to make us whiteys feel bad about the accomplishments that European settlers achieved when they arrived here. I won't be reading or subscribing to any Stuff publication from now on. | Kerry |
| Absolutely not. | Robyn |
| I think the press in general has already gone soft on reporting anything that might reflect negatively on maori. Just another mail in the coffin for stuff. | Murray |
| Pathetic. I'm no longer a reader… | Donald |
| Idiotic decision! Racism and ignorance should play no part in New Zealand's future. | Paul |
| Slavery has been undertaken by most civilisations through out history including Mahomed as well as Maori.These young activists at Rotorua High School should broaden their reading. | gale |
| let he who is without sin cast the first stone | murray |
| how naive ; this just opens another CAN of worms , as it were !!…as if there wasn't enough empowering of fake maori values already ……….Bucky just does not know how much damage her and clark have done , into the future.Not enough mileage / experience under her belt . | Roy |
| I'm discussed! | Robin |
| Stuff are totally racist to all non maori | Charles |
| It is overdue where the press celebrated all of the positive things that have been initiated by Europeans here in NZ. The wheel, homes, culture etc, the banning of cannibalism. | Charles |
| Utter rubbish from a dangerously racist organisation. | Richard |
| I am cancelling my subscription. | Malcolm |
| we are supposed to be a democracy | Don |
| All this muck raking over the past does no one any good. It was not actually done to anyone that is still alive and how we apologise for our ancestors is pretty shocking, as we have no idea if that is what they wanted. | Liz |
| Absolutely not! more groveling sniveling appeasement. It's disgusting and I for one will be boycotting them from now on.. | Brenda |
| | |
| --- | --- |
| Absolutely appalling | William |
| Absolutely not. It appears that democracy is now dead in NZ while tribalism flourishes. I despair… | Laurie |
| Colonisation dragged Maori from their Stone Age existence and prevented them from self extermination | Bryan |
| It now makes it difficult to regard their news items with any degree of credibility as they will only publish one side of a story. I like to look at both sides of a story and make up my own mind | John |
| what for? | moyra |
| they promote separatism and racial division. | melahi |
| I am Mao. No need or any apology | Tony |
| We need a 3rd Estate which can speak out freely on any subjects. | Hugh |
| Absolutely sickening! Pandering to racism and OTT . I refuse to read their blogs anymore. | Robyn |
| BY NO MEANS | Pieter |
| Cripes no. It was a total breakdown of reasonable thought they could ever consider and when one looks at Bruce Moon's comments, I can understand why many New Zealanders have chosen to cancel their Stuff subscriptions. A total shocking decision by one would suggest some totally inexperienced and young academic CEO who is 100% out of his depth! | Joe |
| Hell No! | Martin |
| Pathetic PC panering to Maori extremists | Gaire |
| Definitely didn't do the right thing. Just another PC load of nonsense that we have happening in this country. | Sue |
| I am sick to death the way the maori in this country wanting a say in everything. Follow the money and you will find the motive. | Dene |
| Pathetic – they may as well change their name to "Stuffed" as no person in their right mind would pay to read such drivel. | Scott |
| It's a load of cobblers | Kevin |
| We didn't expect anything else from a flock of left wing educated, or should I say Indoctrinated, snow flakes, with no life experience and who are believing the maori lies about our history, these people, if I can call them that, or maoris who have rewritten our New Zealand history didn't have a written language, they think that Chinese whispers are true, no doubt the scary taniwha is involved some where here. All stuffs print that comes into our house is now burnt, who in their right mind would recycle it. | Gerald |
| The tribal supremacy agenda needs to be resisted. Stuff have no spine. | Mark |
| Just another media buckling under the racial extremists. | Helen |
| No no no no no never..what the hell for? | Erin |
| The two Maori Party MP's have demonstrated in Parliament why separatism and racial politics is a bad thing for the longterm. Stuffs grovelling and pathetic apology has just fuelled the activists separatist agenda | Peter |
| Apologies don't alter the past and the future is in our hands and our full attention should be focused on how we can benefit our future society and material well-being. | John |
| Cindy with her majority of minority, doing nothing for nobody let alone NZ. She has spun it up that much, nothing, is something. Everyone is somebody, it nobody. Losing is winning, and grinning is sinning… Cindy, the queen of everything that is nothing! No substance – not my PM. | LUKE |
| there has been more than enough apologies and recompense to purchase NZ 6 times over…..It has to stop. We asa a nation have to look to the future NOT the past. | Lionel |
| Ridiculous! | Graham |
| A disgrace | Jill |
| It could be good pc . | lee |
| I have requested stuff remove me from their data base such is the disdain i now hold this company in. | Brian |
| No damned way. It is absolutely sickening. | David |
| Leftist, divide and conquer tactics. These people are further entrenching the APARTHEID that exists and will continue to exist in NZ until the separate Maori seats are dropped. | Geoff |
| Apologise – what for!! | chris |
| Definitely not!! I know one person who has cancelled their newspaper because of it and one who has canceled the weekly edition as well. How many others have done the same I wonder and good on them.. | Don |
| Why are Maoris wanting an apology? | David |
| History is history they are f witts | Bill |
| Who are the Maori they are apologizing to There are only part Maori living and the in most cases have only a small proportion Maori ancestry | Arthur |
| One of the most preposterous and completely unjustifiable acts ever undertaken by a demonstrably uninformed, PC-prostrating, woke organisation pretending to be a news "medium." | Jim |
| Shades of taking the knee | Catherine |
| Absolutely pathetic | Barbara |
| So who the hell is Mark Stevens, if it was he that wrote the apologies from white people? It's clear he misrepresents the history of the Maori race and uses a common left- wing method of disinformation to mislead the uninformed. I understand Stuff is canvasing for donations, if anyone has been offended by Stuffs apologies to the Maoris maybe they should make their views known to Stuffs major source of advertising income – the real estate companies. | Rex |
| what bullshit | norman |
| Absolutely NO! | Frank |
| What for and why should they? | Chris |
| When is the media going to return to being both neutral & objective? | Doug |
| No one owes "Maori" an apology. Had enough of this shit! | Neil |
| Pathetic virtual signaling | Ron |
| Just a woke PR stunt | Roge |
| Sucking up | Mike |
| What about maori apologising for their barbarick cannibalism which was rife in NZ before the British brought in law and order. I have given up reading Stuff papers because of their left wing agenda and their biased reporting on all manner of issues, eg climate change. | Ronnie |
| Different times, and different views some 100 or so years ago. Stick to the present. | Warwick |
| I'm waiting for Maori to apologise for their overt racism towards anything non-Maori. Perhaps they could recognise the huge benefits the the hated colonialists brought to them. Time to abolish the Treaty of Waitangi, its spirit is clearly not being observed by Maori. | Graeme |
| Will they apologise to all the white people they have unfairly tormented? | Peter |
| Stuff must be run by woke journalists these days. They are useless and stuff never allows dissenting views | Laurie |
| There is no point apologising for history. | Michael |
| Absolutely not, it was a ridiculous stance for Stuff to take. | Phil |
| But only because it may make people aware of the stupidity that is happening in govt and the media, but somehow, I doubt it | Allan |
| Best way is to avoid Stuff. They are obviously not impartial, in fact they are racial | Frank |
| who the hell do these looser think they are, apologizing for something that might or might not have happened, personally I am sick of the whole maori issue, as the saying goes give them an inch and they'll take it a mile. The woke brigade won't be happy until the country is run by white slaves , and the so called elite are our bosses. For goodness sake WAKE Up NZ. We have a hopeless, but cunning communist running the country aided and abetted by a bunch of spiteful young women in the press. I look forward to the day when these papers are no longer around, then we'll see how many of these people are employable, from the top down. | Merryl |
| No way!!!! | Hamish |
| NO! But they kowtowed to the politically correct imbeciles driving this departure from equality and meekly crawled on their bellies begging forgiveness. | Ron |
| It was bullshit appeasement and most of the articles in question when researched were factually correct. | L |
| What right thing? That bunch of woke idiots are so bent in their heads that they will do everything to just 'fit in'. So go ahead and keep on degrading yourselves until the cows come home. At the end of the day they will be despised as a bunch of grovelling dogs by the ones who they thought they owed an apology to. Stuff and their ilk do not understand that respect will only be given to the ones who possess integrity and high standards. | Michael |
| There is no need to apologise for our forebears, we just learn from their past and try to avoid making the same mistakes. | merv |
| they stand for nothing thus fall for everything, told them to get stuffed before they became Stuff in 1986 | Wayne |
| More unbelievable nonsense. Of course Stuff are just trying to change history.When the European first came to New Zealand, Moari still were cannibals, does that mean Stuff will apologise for that an it didn't happen??????? | Les |
| After reading it I cringed all the way to the toilet where I threw up! | Ron |
| we don't have to apologise for any dealings with Maori. In fact it is Maori that should be apologising to our people for the genocide against Mori Ori !!! | David |
| Stuff is now a joke., but a very dangerous one. I note their review of the maiden speeches by the Maori Party reps totally omitted any reference to the illuminating "We want" list which includes a separate Maori Parliament | Anthony |
| No more needed than France apologising to England for the Norman Conquest or Italy for the Roman Occupation. But it does give Stuff something sorely needed to fill their papers. | Don |
| The past is what it is, It can't be changed Just to satisfy modern PC demands. | Don |
| Absolutely not. I was pretty over Stuff already with their biased reporting but that really takes the cake! It's becoming impossible to find a trustworthy source of news these days…. | Dave |
| A Divided Nation is not required..OK. | Chris |
| More virtue signalling by a leftist news outlet. NZ must return to a society where all citizens are treated equally. This can never happen with a media pushing division and racial elitism. This creates a fertile field for Marxism to flourish. | Lee |
| The premise for the apology is flawed. See the letter(s) written to the PM by researchers and historians who actually have the correct facts. | Ian |
| Did Maori ever apologize to the Mariori for how they treated them? | Michael |
| Load of racist rubbish. Grovel | Jeff |
| Grovelling at its finest! | Neil |
| Maori are being used as another tool in the divide & conquer agenda of the New World Order, Agenda 21/30. The friends of mine, who I call real Maori, have joined the civilized world, & are getting on with their lives. The politically motivated Maori elite, most who have never had a REAL job, continue to play the race card, by preaching false history, & receive more & more power, & handouts, thanks to disgusting governments that have been voted in for decades. All of the climate emergency B.S, plus the Build Back Better propaganda, is being used to convince the pathetic, gullible public, that only Global Government can lead us forward to a SUSTAINABLE future. Why do you think President Trump is portrayed in the media as the bad guy? Because he is the one Leader in the Western world, who is prepared to fight for his nations Sovereignty. If Biden is successful in cheating his way into the Oval Office, then say goodbye to democracy. | A.G.R. |
| Complete tokenism and a ridiculous decision. | Gerry |
| Encouraging the intensifying falsifying of history by Maori activists by toothless media shocks. | |
| The Maori will only continue to make a fool of themselves while they have a voice in parliament. It won't happen at the next elections because by then, the public will have seen what stupid things they will have done and not put them back into government. If they get in again, then yes, it is peoples own fault as to where the country will end up. | reg |
| This is just utter crap | ken |
| If they were indigenous and hadn't committed genocide of the previous peoples; maybe. But from my personal experience I have found them more often or not to be racist. If they were akin to the Australian Aboriginal I would support the apology. They are a welcoming people and deserve every apology. | Dave |
| It is okay for Pakeha to apologise for racism against Maori, but I have yet to hear any apology from Maori for any of their actions. | Andrew |
| You can't rewrite history – every outfit will now be apologising to Maori – no end to it. | russell |
| I thought it the most disgusting and groveling apology. Since this chain, like the other is now subsidized by this government we now have no independent media. Journalists of quality seem no longer to exist. | Roger |
| A out to.e the maoris apologised to the rest of NZ for the drain they are on the the country, their over-representation in crime statistics a d bad health outcomes are all self inflicted and no doubt is a cause of great shame to. Many Maori | Peter |
| Maori should apologise to Europeans for saving them from themselves. | Pete |
| Absolutely not !! Yes we have to acknowledge our past not hide it but so do Maori for pre European genocide and canabalism. | Lawrie |
| Who are these woke idiots at stuff? | Max |
| let the truth be heard!!!! | trevor |
| I'm just so bloody disgusted with that 'Stuff' organization. We've just got to stop Maori digging up the past and instead, look forward to making NZ a better place to live with all ethnicities. Bruce Moon's latest commentary was historically so accurate in recounting the atrocities Maori inflicted on each other. We need to get the truth out there for all to understand. Bruce Moon is a New Zealand historian of great esteem. He counters all the part-Maori extremist, racist propaganda being perpetuated by their ilk. It%u2019s only the modern-day do-gooders and lefties who are re-writing, sanitizing and glorifying the history of the %u2018peace-loving%u2019 Maori. | Tony |
| If anyone should be apologising, it would be Maori who have benefitted from the arrival of the colonists. HAd the Missionaries not arrived, Maori would now be a extinct race, dying from disease, malnutrition, exposure and cannibalism. | Bob |
| They are just a bunch of weak-kneed sycophants. | Mike |
| The problem for me is that Stuff, as stated in the article, has moved from journalism to political activism. This company owns around 70% (I think) of NZ newspaper mastheads and now gives the appearance of printing what the Government tells it to print. I will be staying clear of their website from now on. | Phil |
| It was embarrassing. | Graeme |
| Absolutely not! Is there not a section of the fourth estate that has any integrity and honesty prepared to just report facts that us mere mortals can tap into without bias or prejudice? | Rod |
| A leftist government and left leaning media – but why is anyone surprised? The concept of civil but rigorous discussion and debate no longer seems acceptable. | Denis |
| There was nothing to apologize for…Maori should apologize to all of colonial New Zealand for not being thankful after being lifted our of the stone-age. | Benny |
| | |
| --- | --- |
| Amazing what NZers will believe | Bevin |
| Woke crap | Bryce |
| Stop this racially based administration by incompetants. | Ian |
| The newspapers over the years have been very unjust in how they have treated various races in New Zealand. Take the Chinese miners for example | John |
| acknowledgement of an enlightened culture yes, apology no. The reporting was generally appropriate at the time. Police 10 7 will be next ! Facts hurt sometimes. | Aaron |
| How can a group assessment by a team with a Maori name led by a Maori be fair and balanced? | Paul |
| NO. There is nothing to apologize for. All generations of New Zealanders have done is to give Maori a standard of living and care they would not have ever achieved on their own. If they desire to be racist may I venture to ask what have they ever contributed to society.. I grew up in a small King Country town and have only found in recent years that the population consisted of Chinese, Maori and Pakeha with a few Polish refugee families thrown into the mix. This happy illusion saw me through to to recent years. I now find that they weren't all New Zealanders at all but were Different… Maori, Chinese, Pacifica etc etc.. They should have been treated as special and apologised to from time to time. Get over it we are all kiwis, we are in this together, we all have had the same opportunities, educational chances and health treatment etc. The different outcome is entirely up the individuals decisions. Believe me things are going to get worse. GOD DEFEND NEW ZEALAND.( Thats all of us please God , not just one brand of Kiwi New Zealander.) | Bruce |
| are we not all new zealanders? | al |
| They are just sucking up to them for more money. | Graeme |
| it is giving in to the tyranny of the minority -and a vary small minority at that | John |
| misguided and craven apologies from a representative of the fourth estate makes a sham of any support for democratic ideals | Barrie |
| But it is a fine line being tread… | Carl |
| No apologies needed. It's long past time to put the grievance industry to bed. | Julia |
| I still can not believe a supposedly unbiased news company would participate in such childish and intellectually inept activity, who ever is responsible for making these pathetic racially based statements needs to be taken to task. | Kevin |
| If Stuff has decided to apologise to Maori for mis/biased reporting there are other sectors that deserve the same accord. Politics , especially the recent election require attention as does agriculture. The "looney left" behaviour towards their manipulative bias is fast becoming legendary. | Colin |
| More racist stupidity when is this going to stop | Gareth |
| I am tired of hearing apologies for acts over which we had no control way back in history | Bev |
| Completely uncalled for, worried now we have reverse racism out in the open from our media!!! | Ken |
| All this arse-creeping! If they lied about maoris then they lied about everything. They and all other media are not to be trusted. | Jenny |
| What is the point. For someone to apologise for something that happened before their time is meaningless and insulting. | Dave |
| Absolute Racism | Greg |
| Waaaaa…..poor Maori and All their benefits | rob |
| I don't believe "Stuff" went out of their way to deliberately print articles that upset maoris. Therefore I see no need for an apology. I am afraid that there are some maoris still living in the past and do not want to to join the now century Making their own way in the world instead of expecting things handed to them on a plat is an anathema.. | Dennis |
| stupid and weak | steven |
| Providing the reporting was accurate there was no need to apologise for anything. This destroys Stuff's reputation as an unbiased media group, along with the reputation of all its constituent newspapers. It is now an activist's mouthpiece. | Gavin |
| Absolutely not. It is getting frightening where NZ is being led. With a Socialist government which we have, it appears the writing is on the wall and the media go along with it. | Graeme |
| The apology was for a non issue – to me it was simply trying to curry favor. | Mark |
| If it's woke it'll go broke! | Robert |
| Of course not, Stuff has totally ignored the real, documented history of New Zealand in favour of the Maori oral, unsubstantiated version, failing to provide a balanced, non-racist account of the past.. | Terry |
| How can present day editors use today's rhetoric to discredit the past. These people are speaking for generations past with no mandate todo so. | Willy |
| Nothing like a real good Stuff-up! Companies like Stuff who believe they know what's best for their audience inevitably end-up winding up because; they are either unable to gauge the mood of the market; they are deliberately attempting to influence it; or they have rolled over and surrendered to the weak woke apologists that purport to speak for us in support of their version of Maoridom. No good comes from no good. | Robert |
| indeed | jo |
| We are all ONE people!!! Equal not special over anyone. | Tim |
| We are supposed to be 'one people'! | errol |
| Stuff is joining the slippery slope into separatism and if it fills it's columns with multiple language text so it will loose readership and die in the process. | Victor |
| Absolutely no | Shirley |
| Absolutely not. I'm totally in despair that we obviously no longer have an intelligent unbiased media. They have now totally lost their credibility and will lose a big chunk of their readership. Instead of continually dwelling in the past we should be looking to the future and teaching those in the negative stats the absolute necessity of getting a good education, aspiring to do well and working hard. We have absolutely nothing to apologise for. If anything it should be the other way round as we actually saved those very violent Stone Age people from extinction and gave them the chance of a much better life. | Helen |
| Cringeworthy and trying to rewrite history as well as taking undeserved blame for the way things were in times gone by. This is worthy of any bogus self-criticism drummed up in Chairman Mao's time. | Piet |
| Their closed-minded commitment to political correctness is vomit-inducing. | John |
| Maori have only themselves to blame. The road to enlightenment from Neolithic is going to take a while. | Alan |
| No,no,no,no! | Doug |
| Crawling to the parts who are only 12% what they will get out of it nobody knows | Colin |
| | |
| --- | --- |
| Stop trying to erase and apologise for the very distant past. It's important to keep our history intact so we can measure progress as a society. | Steve |
| This is simply more reverse racism which is suffocating this country and the maori people themselves. PLEASE wake up and go forwards NOT backwards. | Brian |
| Promoting "Group Identity" – a favourite of the Socialist Left. | Vic |
| When I lived abroad some 10 years ago I read Stuff as a means of keeping in touch with NZ. Now I don't read Stuff and can't imagine how it could possibly persuade anyone with the ability to think to pay for a subscription. | Alan |
| Maori have gained immensely in our democracy. Even their life expectancy has soared, and their tribal animosity has largely disappeared. They have gained far more than they lost and have had multiple apologies from governments. | Catherine |
| definitely not | Colin |
| Just more justification for Maori to try to be treated better than the ordinary New Zealander | Robbie |
| If Stuff is guilty of biased reporting, they should be apologising to ALL New Zealanders for misrepresentation. We are ALL victims if this is the case. What other areas of bias are they equally as guilty of? Perhaps an independent enquiry is needed! | Martin |
| For an inferior race, coming in contact with one greatly superior, there are generally but two possible and conceivable destinies – absorption or destruction. This quote from a newspaper report of 1800 was the absolute truth at that point in history. The maoris have been treated far better than any other peoples conquered by a superior race since the 18th century. Far better! It is high time that they accepted their lot, that of a failed race, and started to work alongside the current owners of this country instead of trying to overthrow them by stealth. Imagine, if you will, what would have been the outcome if the maoris had been able to find Britain, and overcome its inhabitants. Would they have been treated as the Moriori people were? I suspect so. With historical perspective, the maoris have little to complain about. | TOBY |
| The treaty made Maori british citizens. That is equal before the law. There is no place for Maori apartheid on this country, we should be seeking to become one people, not two | Peter |
| NO, DEFINITELY NOT! | Trevor |
| Re, Stuff's horror that their predecessors viewed the Land Wars through a white lens – should they have also viewed the 1st & 2nd WWars through a German lens? | wendy |
| absolute, no need | Geoff |
| The paper is a proven now a left wing mouthpiece | Mark |
| This perpetuating the ridiculous. There has been enough apologies and grovelling on this issue – I'm over it! Most of us are pretty relaxed with the increased recognition and acceptance of the maori culture into our education and way of life but these grovelling apologies are pathetic and quite frankly embarassing to the majority of Maori. | Greg |
| They must be lying face-down in mud to think that maori racism should be apologised to. ALL New Zealanders should be on the same plinth – not one just for brown skins as a separate society | Carl |
| Maori and Pacific have had more than equal opportunity for years and years. They do not need more but less. | Wayne |
| It's all too late. The unwashed masses take too long to wake up. Maori and Treaty legislation is in place. The UN indigenous agenda is long inserted into NZ legislation and agenda. It's just a matter of time where the apology is taken as acceptance that colonials are banned from governance despite decades of modernising NZ to help Maori and Iwi lift themselves. All the fables of "bite the hand that helps" will come true. | Bob |
| Don't publish the truth Stuff you might hurt a really sensitive people. Why won't the government just let it go Maori are not indigenous to New Zealand but are mere immigrants from Paiwan bought here by the Dutch along with Sika deer & kumara. | Mike |
| Pathetic, goodbye stuff I will never view your trash mag again | Duane |
| Canceled my subscription | John |
| I am sick of all this Maori bull shit being thrust upon us They should have a bloody good look at their early history I am definitely not ashamed of being born white And as for referring to New Zealand as Aotearoa all the time is bloody disgraceful !!! | Murray |
| As a private business of course they are free to do what they like but it all seemed overblown and context-free (and cheap, apologising for the words of others). | Michael |
| The media in NZ is shallow and acting like puppets while praising themselves as providing excellent reporting. They are a waste of space! | Peter |
| I see and think Stuff is an arm of Jacinda's socialist agenda, so similar to the DNC's widespread aligned US socialist media; and they haven't yet woken up to, or intentionally don't want to accept or acknowledge the steadily expanding Maori 'take over New Zealand' movement. I see all this as part of their overall and gradual master plan. | Stuart |
| Not needed | Kevin |
| Stuff are a poor excuse for a media organisation. They apologise to Maori for supposed past injusticies that Maori were busy practising on their own people before the British arrived. The obsession with Maori culture – only the sanitised version without the conflict, conquest, slavery and cannibilism,- is driven by the desperate need to be seen to be virtuous in these Woke times. But unfortunately, Stuff are the rule rather than the exception. Graduating journalists emerge after years of woke indoctrination at school and university with no idea of what balanced reporting or investigative journalism is. They believe the font of all knowledge is the UN and every policy and report it issues the undisputed truth. Skepticism is an alien concept. Needless to say virtually all our MPs, regardless of party are just as bad. The NZ public has their part to play in all this. If most people are anti-woke they need to show they are by not watching/buying the media content that offends them. I don't think we have reached that stage yet and the silent majority continues to grumble but just go along. Maybe when Covid is gone – but I'm not holding my breath. | Derek |
| They have the responsibility to inform its readers with a balanced view. Now they have totally blown that responsibility | Barras |
| Stuff are another bunch of gutless patronising pansies and NZCPR should hang your head in shame for your hypocrisy by including a link to the Stuff website in your News Feeds …. why would we want to read the infantile trash that the social engineers at Stuff dish-up each day as 'news' ? Come on NZCPR …. get rid of NZ Herald and Stuff links from your News Feed link …. they don't deserve a place on your website and only bring your integrity to question | Steve |
| I still don't hear WHAT is currently happening to people with some Maori ancestry that upsets them so. I just hear that IT is happening. | Jill |
| How much more apologizing do they need? Leave the past in the past, what is done is done. Time to move forward, this just divides the nation even further. | Heather |
| they already hold non maori in contempt. They thought they would try it on and were gob smacked when the pollies gave in. | chris |
| we are all new zealanders.let everyone earn their own rights. | barry |
| The treaty settlement covered covered these issues | John |
| Total and abject rubbish. All getting more and more out of control. | Tony |
| How much of the $50M did Stuff get? | Kevin |
| APOLOGISE FOR WHAT ? | sheryl |
| Unbelievable!-have thought for a long time that stuff is very left leaning and biased(as are most of NZ newspaper reporters). | Carol |
| | |
| --- | --- |
| Absolutely not – what a ridiculous idea. The new owners of Stuff will drive the company into the ground once everyone realises it is populated by radicals. | Colin |
| Sickening! | John |
| Stuff have made a complete fool of themselves. They have succumbed to political correctness on a scale we have never seen before. How can they ever hope to call themselves a news service when they have a commitment to appease Maori – and climate activists. It is appalling. | Sally |
| I will never read any of their newspapers again after what they have done. I have cancelled my subscription and I know lots of my friends are doing the same. What a foolish decision they have made. | Murray |
| It is hard to fathom how Stuff can even think they can be a responsible newspaper while promising never to write anything critical of Maori. Cancelling those ads from Democracy Northland challenging councils over their stance on Maori seats, shows there is no hope at all for the company. It will probably go broke. | Robert |