February 9, 2020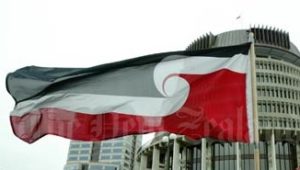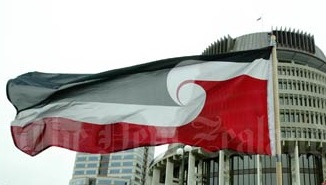 With With an American mother and Kenyan father, former US President Barack Obama, understood only too well the destructive influence of tribalism. He warned:
"Ethnic-based tribal politics has to stop. It is rooted in the bankrupt idea that the goal of politics or business is to funnel as much of the pie as possible to one's family, tribe, or circle with little regard for the public good. It stifles innovation and fractures the fabric of the society. Instead of opening businesses and engaging in commerce, people come to rely on patronage and payback as a means of advancing. Instead of unifying the country to move forward on solving problems, it divides neighbour from neighbour."
And that's the problem with tribalism in New Zealand. It not only divides the country along racial lines, but this race-based class system has become a trap that is holding back tens of thousands of Maori families. They have been persuaded by the iwi elite – who make huge profits from the system – that colonisation is to blame for their hardship and that Maori sovereignty will be their salvation. Tribal leaders assure them that if they were given ultimate power and control, everyone's lives would be so much better. While most people realise such claims are absurd, to those trapped in a destructive cycle of failure and conditioned to believe the racist proposition that Maori are the victims of white settlement, it is a lie worth supporting.
Yet in spite of billions of dollars in taxpayer funding being funnelled into tribal hands to address Maori disadvantage, the money rarely reaches those in need, instead largely ending up with those privileged few who sit at the top of the pyramid.
Last year's Annual Report of Ngai Tahu, the $1.5 billion tribal corporation that is registered as a charity so it pays no tax, revealed that upwards of 200 employees receive salaries of over $100,000 a year. The top earner pocketed between $750,000 and $799,000. A further $8.6 million in compensation was paid out to directors and senior management – $1 million more than last year.
The grim reality is that in this post-Treaty settlement period, vulnerable families are seen as a lucrative money-making opportunity. Iwi providers peddle the deception that only Maori can provide solutions to Maori disadvantage, in the hope of securing Government contracts that remain in place for as long as families remain mired in the cycle of deprivation.
And that's the tragedy of tribalism – vulnerable Maori families have become pawns in a complex revenue stream that relies on the number of people experiencing adversity increasing.
These families are not only being used as a cash cow to secure government contracts, but the former Maori Party co-leader Dame Tariana Turia appears intent on using them to help her resurrect the fortunes of the political party that she founded.
Launched in 2004 with Tariana Turia and Pita Sharples as co-leaders, the Maori Party had the backing of the tribal elite. It stood candidates in all seven Maori seats at the 2005 election, winning four. In 2008, the Party gained five MPs, and went into coalition with the new National government. But over the following years the Party's fortunes waned and in 2017, they lost their Parliamentary representation altogether.
While Tariana Turia established the Maori Party on the back of a fight for Maori control of the foreshore and seabed, her campaign to revive the Party is now centred on a new rallying call – standing up for Whanau Ora, the race-based social services provider that she established in 2010. Criticising the Government's handling of the programme and discrediting the Whanau Ora Minister Peeni Henare – who holds the Maori seat of Tamaki Makaurau – are key objectives.
When Tamaki Makaurau was first established in Auckland in 2002, John Tamihere standing for the Labour Party won an overwhelming majority. However, after a string of controversies he lost the seat to the Maori Party co-leader Pita Sharples in 2005, who held it until his retirement in 2014. The seat was then won by Labour's Peeni Henare, who increased his majority in 2017.
There is now growing speculation that John Tamihere, a Whanau Ora commissioning agent, will contest the seat for the Maori Party. Gaining the seat will be critical if the Party is to return to Parliament since it is unlikely to reach the 5 percent party vote threshold.
Dame Tariana Turia escalated her campaign last month by lodging an urgent claim with the Waitangi Tribunal, condemning the Government's handling of Whanau Ora and declaring no confidence in Minister Henare.
While access to health and welfare in New Zealand is normally based individual need, under Whanau Ora, the programme at the centre of this battle for the Auckland Maori seat, the funding flows to a tribal group – the whanau. The scheme requires designated 'integrated providers' to manage all of the whanau's needs for social services, leaving decisions on access to healthcare and welfare in the hands of tribal leaders.
The scheme was controversial from the start.
In 2012, a Mongrel Mob member was convicted for supplying drugs that he had bought with a $20,000 grant from Whanau Ora.
Winston Peters, who was extremely critical of the programme before he became part of the government, described Whanau Ora as a "bro-ocracy", a "touchy-feely slush fund", and "a circus with no accountability".
He uncovered a raft of spending scandals including a $60,000 grant to a Rugby Club to research 'whanau connectedness', a $3,000 grant to a hairdresser to hold two family hui, and funding granted to an immigrant with a history of family violence, child neglect and drug abuse to help with his residency application.
During the time that Tariana Turia was the Minister a quarter of all of the applicants who received Whanau Ora funding were from her own electorate – in spite of only 8 percent of the Maori population being resident there.
The Auditor General finally carried out an investigation into the scheme in 2015. Their audit found that of the $137 million dollars that had been allocated to the programme, $42 million – almost a third – had been spent on administration. The report concluded that the goals and objectives of many of the Whanau Ora programmes were so vague that it was almost impossible to ascertain whether the funding was being well spent or not.
After returning from a Tribal Self Governance conference in the US in 2016, the Chairwoman of the Whanau Ora North Island Commissioning Agency Merepeka Raukawa-Tait explained, "Today more than 65 percent of the 566 federally recognised tribes are operating under Compacts of Self-Governance with the United States Government. Under self-governance tribes are delivering and improving health and social services, and co-managing natural resources."
Merepeka Raukawa-Tait wants Whanau Ora funding to encompass "the whole fabric of whanau life, including health, housing, education, justice and social services".
That appears to be the grand vision for Whanau Ora: New Zealand taxpayers funding the empowerment of tribal life.
This was further explained in an article that John Tamihere's daughter, Kiri Tamihere-Waititi, a clinical psychologist and Whanau Ora contractor, had written in 2018 describing a Whanau Ora conference: "Whanau Ora is aspirational. It is giving back permission to dream again, to follow those dreams with a plan of action. It is not driven by contracts like ministries expect. It is not based on a DHB strategy or an Oranga Tamariki strategy. It is based on whanau strategy and whanau aspiration determined by whanau. It is about whanau leading their journey and drawing from providers what they need to reach their aspirations. On their terms — not the Crown's. Whanau Ora has no time for bureaucracy and gate-keeping. It cares only for whanau accessing the support they are entitled to…"
This unbridled entitlement mentality is undoubtedly a factor in the disillusionment over Labour's handling of Whanua Ora. Once elected, they took a cautious approach, initiating a review instead of immediately pouring in the cash being demanded by vested interests.
Kiri Tamihere-Waititi explained that at the Whanau Ora conference, "Dame Tariana demanded a call to arms. To fight for Whanau Ora… I can tell you, at that minute, I felt a rush of fire going through me. And I was ready at that point to take up arms — literally, with my muskets and all…"
The fighting talk continued at a Whanau Ora meeting held last year, with Tariana Turia's inflammatory rhetoric including: "Are you prepared to die for the cause?"
Tariana Turia is also working with other iwi leaders to force the Government into devolving the care and protection of vulnerable Maori children to tribal agencies. She wants Whanau Ora to pick up the contracts.
To discredit the Ministry for Children, extremist tactics have been used including politicising an attempted uplift by social workers and Police of a newborn Maori baby that was deemed by the Family Court to be at risk of abuse. Their criticisms escalated into a disgraceful full-scale attack on the Ministry, accusing social workers of racism, and describing Maori babies taken into care as New Zealand's "stolen generation."
But a former Canadian Chief Justice Brian Giesbrecht has warned against passing the responsibility for dealing with child abuse and neglect in Maori families onto race-based agencies. He explained that this strategy has been widely used in his country with disastrous results and he strongly believes that children must not be categorised by race, but that the best interest of the child should be the only consideration.
Brian is this week's NZCPR Guest Commentator with an article that includes a further warning for New Zealand. He explains that in his country, race-based advocacy has led to the dreadful concept of "cultural continuity" – a new requirement that was introduced by the Trudeau Government just before last year's General Election, which will alienate indigenous children from their right to be kept safe from harm:
"Most significantly, it will become much more difficult – perhaps impossible in many situations – for any agency to apprehend native children from dysfunctional homes and place them in protective foster care. All such cases will now be subject to a test of 'cultural continuity', a new criterion not applicable to children elsewhere in the country. The cumulative effect of these new requirements will be to completely estrange native children from the norms, expectations and regulatory oversight that exist for all other children in Canada. We will soon have two entirely separate child welfare systems: one for native kids, and one for everyone else."
In concluding his analysis Brian says, "we must start by emphasizing the importance of sobriety, parental responsibility and family stability among all citizens."
He's right. Children are being abused children in New Zealand because adults are taking advantage of their vulnerability. It's an issue of personal responsibility and self-control.
And that's at the heart of New Zealand's child abuse problem – by shielding family members from having to take personal responsibility for their actions, tribalism is endangering children.
The very last thing the Government should be doing is devolving the care and protection of vulnerable children to tribal authorities. It is a recipe for disaster.
As the political controversies being created by Tariana Turia's attempt to resurrect the Maori Party continue to swirl around, it's important not to lose sight of the fact that government agencies do not remove children from families unless they are at serious risk of being abused. There is no racial witch hunt. Removing children is driven by the desire to keep them safe from harm – and, if there are concerns about the safety of the child being placed in the care of the wider family, then a safe-haven must be found elsewhere.
Race should play no part in child protection – nor in any other legislation for that matter.
Only when race is removed from our statutes, so every Kiwi child is afforded equal protection in law, will New Zealand children no longer be able to be used as political pawns by the tribal elite.
THIS WEEK'S POLL ASKS:
*Should the care and protection of children in New Zealand be based on race?


*Poll comments are posted below.
*All NZCPR poll results can be seen in the Archive.

THIS WEEK'S POLL COMMENTS
| | |
| --- | --- |
| Our government berates other nations for their lapses from freedom and democracy, so it is reasonable to presume that it has no intention other than to adhere as closely as possible to those ideals. Democracy requires there can only be one law for all. Government's meek acceptance of the drive for Maori seperatism is entirely inconsistent with the democratic absolute that there be only one law for all, and that all are equally subject to that law as an essential pre-requisite for democracy to prevail. | David |
| of course not. What has race got to do with the care and protection of the vulnerable. | Gary |
| Of course not. | Simon |
| Bad parenting is the elephant in the room that no government has the balls to tackle head on. Any leader who introduces a compulsory re-educated programme for bad parenting gets my vote every day. | Robert |
| We should all be treated the same. These groups are promoting apartheid here | Laurie |
| T. Turia has turned out to be a hideous and untruthful tribalist. Let's hope her dangerously flawed racist thinking dies on the vine as should the Maori party and all racial parliamentary parties. | Monica |
| We are all New Zealanders and should be looked after in the same way | Alan |
| Surely, if New Zealand is a democracy, then the law should be colour-blind and secular, affording care and protection to all citizens with equal tenacity. This should certainly apply to all the nation's children. Parents should certainly be free to teach their children whatever their traditions associated with their race and religion, but the law must surely single-minded and unbiased in its application. The endangerment and maltreatment of any citizen, especially children, is unacceptable no matter what race or religion is claimed by the family unit. Reference to, and privileges granted based upon race need to be removed from all our statutes and regulations with some urgency if we are ever to have a unified nation. I am prepared to fight for that just as strongly as Dame Tariana has urged those persons declaring themselves as members of her race, to declare if "they are prepared to die for their cause" | Michael |
| No. This is not the correct approach, or a moral approach, to a unified people and country | Mary |
| Never. | Clark |
| Absolutely not. Have we learnt nothing over the last 40 odd years. Race based never works and hasn't anywhere in the world. | Graeme |
| We are supposedly one nation? | Tony |
| No! The it is the last thing Maori children need, Cover-ups of Maori children abuse are myriad. a good example are the Kahui twins. Nobody can persuade me that Child Youth and Family take into care Maori, or for that matter children of any ethnicity without good reason. | Clinton |
| | |
| --- | --- |
| Absolute recipe for disaster as to both children in need and the politics of this nation | Russell |
| No– does not make any sense— this entire race card approach is just another .'woke' tool in the arsenal of these activists. Generations of spineless appeasing 'politicians' on all sides of the political spectrum have – without regards to the medium and long term consequences- submitted to the relentless demands of the Maori elite. And Muriel's article is a comprehensive list of the mayhem we are facing today. .And — let's face it– any chance to turn this ship around– are diminishing fast. AND– I said it before — this will not end well. | Michael |
| It's racist to define a child's future by their race. The colour of ones skin does not define ones future – it's the calibre of ones attitude that determines success or failure; freedom or dependency. | jd |
| It's racial. | John |
| never | gerard |
| NO legislation of any kind should be based on race in NZ. | Des |
| This one is SERIOUS! These children should absolutely NOT be pawns in this tribal game! Where were Raukawa Tait * Co. when all the babies were being killed by whanau – and this is STILL happening! | Sylvia |
| never | stan |
| Absolutely not | Mike |
| A BIG NO, NO, NO. This is political tool to gain control of government – when the Maori party has been rejected. All New Zealand children should be treated equally and cared for by parents whose responsibility it is. If any child is not being raised with love and care it is the fault of parents. The rubbish being revitalised by Turia should be thrown out – she is only after more taxpayer funded lifestyles for the tribal elite. | CM |
| Of course not. All races are slightly different in some ways but we can't have whole sets of rules for each race. | Andrew |
| Keep race out of it. Children's best interests are paramount! | Allan |
| NZ for New Zeaanders irrespective of race, lets keep the racial issue for other countries. | Barry |
| If race-based child care is persued then with present indications of Maori social failures the outcome will mirror the Canadian situation as described by Brian Giesbrecht | Victor |
| Family first – that's race but where that fails PKEASE NO RACIAL DIVIDE | Doug |
| Race-based child care and protection – NO! DIVIDING A NATION – The Return To TIKANGA, a new book that should be read was published in N.Z. late last year. | Don |
| This is becoming a very serious problem you only have to take a look at who's causing it and to see who is in gaol and why they have no respect for anything they are lawless | Peter |
| That is racist – all kids should be equal. Time Maori parents took some social responsibility and looked after their kids | John |
| I want out of 1800's mentality 🙁 | Pavel |
| Absolutely not! Bad behaviour is bad behaviour & bad parenting is likewise no matter what skin colour the perpetrators are. Time to stop blaming racism & colonialism & take personal responsibility for ones own behavior. It's not very complicated but the gravy trainers don't want to agree with me. | Rex |
| This country is being divided by race when we should be "one people with one law for all " | Noel |
| Abusive families should be forced to face up to their short-coming and to the fact that they are the problem. Not the government…not any other race…not their circumstances… Poor families around the world and in NZ manage to love and care for their children without abusing them! | Sarah |
| No of course not and this question should never have been asked. We live in a country that is a democracy where all people are treated equally. How can you beat that? | Eric |
| It should be the same whether Maori is Pakeha, or whatever. | Theo |
| This is the Fork on the Road to either being ONE Nation or an enhanced Racial split in every Community in New Zealand. | Geoff |
| All race based legislation should be cancelled immediately. | maurice |
| They are not into anything that might lead to a unified one people country. We need to start refusing to let our taxes be used for these stupid ideas. | bioll |
| We know the track record of some races, and no children should be left in those situations. | steven |
| Maori family and social structure is an unmitigated disaster. The kowtowing to their primitive behaviour must stop. | Patrick |
| All the reasons for no, are broadly available and beyond credible. There is no strong argument to separate races, only to provide the safest outcomes. | Luke |
| Should be directed to where the need is. | Graeme |
| Most definitely not. Children should all be treated equally whatever their ethnicity or religious beliefs. | mary |
| I am so tired of native problems being blamed on the colonists. There are good and bad parents of all races. All children have the right to be kept safe. Could some of the large Treaty Settlements be spent on educating their people on how to be caring parents and how to prevent unwanted children. That's the best way to prevent damaged and hungry children, who perpetuate the behaviour. | Juliet |
| No separate developments of any kind. (If you do it's known as apartheid !!!!!!) | Alan |
| Nothing in our country should be race based. However, if it was the responsibility for any abuse would obviously be caused by Maori and then they should be prosecuted accordingly . Not good for the affected children but if that's what they want. | Mike |
| I wonder how bad things will have to get before there is serious welfare reform and the removal of statutory racism? | Peter |
| Absolutely not. | Pam |
| Our aim should to replace bad parenting with good parenting – regardless of "race" | Gordon |
| A children must be treated equally with an equal share of resources. | Rick |
| Laws are meant to be written to cover ALL citizens. Those that Don't, expose the "isms" the government is guilty of. | Lionel |
| There actually needs to be a candidate of two at the next General Election who has the guts to state quite firmly their favoured policy preference is to close down all racially based institutions. What did Jacinda say after the Christchurch murders.."we are one'? So let us live it! in law. | Vic |
| Definitely NOT | Trevor |
| We should be all protected as equal | leo |
| It is not in the interests of Maori elite to bring lower echelons of Moari up to any sort of acceptable living and care standard. If Moari were treated significantly better by the Moari elite, the cash flow to the elite would eventually dry up and better outcomes would ensue. There is no such thing as "full and final" treaty settlements, our childrens children will be faced with the same rhetoric. No tax on billion dollar enterprise because its a "charity" disgusting and amoral. Will we ever have a government to fix these things, I doubt it. | Ray S |
| they are kids for Gods sake | Jack |
| Where do these separatists think the money comes from? Why do they think taxpayers will be happy to fund their aspirations? The mistake often made is to regard the Govt as something external. It isn't! | Peter |
| Perhaps establishing "A Family Help" for white citizens struggling to get ahead might show that Whanau Ora is pure racisim. | Sid |
| All children should have a right to be treated equally. | Andrew |
| WE ARE all New Zealanders. Race, Religion, Creed are not entitled to special recognition, treatment, privilege. We are all one people, entitled to be treated without favor or bias to services and protection that the government of the day provides for us. | Colin |
| Racism should never be enshrined in legislation. | Kevin |
| Of course not! | Jeni |
| That is blatant racism, trying to set their own agenda; by inflicting a sense of guilt on some people ; only to fill their own pockets | Anna |
| How can it be based on race? It should be based on the need of the child in question. If culture is made out to be the reason to accept any particular actual abuse, that aspect of the culture should be looked at and changed!! Shouldn't it? | Pieter |
| They disgust me, I am thoroughly sick to death of them and the problems that they themselves have caused, they've had years in which to become civilised, it's still in the too hard basket. | Merryl |
| That is nothing else than racism. All the of a country are equal and deserve the same judgement and laws. All during history, and are still today contributing to the good and bad of their country. | Anna |
| Not at all | Tony |
| Keep tribalism out of this. If Maori don't want to front up to the facts, their controlling of it will be worse for the children and then heaven help us. | Fraser |
| Nothing should be race-based | Kerry |
| No definitely NOT, care and protection of our Nations children should equally apply to all children regardless of race, colour or creed. | Jim |
| Segregation and tribalism have NO place in NZ. | Mike |
| Absolutely NO. The tribes are bleeding NZ now | |
| we are supposed to be NZ ers not country of different races | barry |
| No, any form of social care should not be race based. That said, if there is a disproportionately high representation of Maori and other minorities among the statistics, then it follows that more resources (money) should be allocated to them. | Peter |
| There is no respect for children in Maori Culture. They are considered pawns of the head of the family.Children should be removed from Maori families where they are proven to be in danger. We need to heed the Canadian warning. | Robyn |
| This is being pushed by this RED driven Labour Government. TIME for them to GO/Gone thank goodness is NOT too far away…. | Carl |
| When will NZ be for New Zealanders a community that's made up of a cosmopolitan equation. We have all contributed to the country's growth and development, some more than others obviously, and should therefore be entitled to equal benefits and privileges. No one NZ'der should be more equal / privileged than the next. Tribalism belongs to the history book and not present day definition for a New Zealander. | Johnny |
| Absolutely NOT ! | Bryan |
| Absolutely not! It should be based on the needs of the child – regardless of race. | Jacky |
| And the Maori rorts must stop | Graeme |
| race based policies in general are an anathema. most of the people fronting Maori activism look as though they have far more European blood than Maori. | Peter |
| Who needs racism? We are on country – New Zealand. We are one people – New Zealanders aka Kiwis. One set of people – one set of laws. | Ron |
| No NZ laws should be based on race! | Rex |
| Absolutely not. | Jill |
| Definitely not, it should be the same standard of care for all children and NOT race based. | Arthur |
| Maori are the worst offenders when it comes to child abuse and that reflects on their race .Unfortunatley that is the reality so giving Maori control would be a disaster and those behind such a demand are very dangerous so lets not go there But knowing this Government that could change as we are in an election year. | ken |
| Absolutely not this is more racist propaganda | Gareth |
| It has been happening too long! | Dick |
| unable to comment as to much swearing would be involved | Barry |
| No to divide and conquer | John |
| All Children must be treated equally irrespective of race | Jim |
| Bring it on! I can't wait for the day that the idiots hand over the country in its entirety to the maoris. The day before it happens, I'm off, and all you good, naive, folks who still believe politicians can stay and try and pick up the pieces of what used to be a great place to live. Does anyone believe you will get as good a deal under the maoris as they have had under us? Sorry, no! | TOBY |
| As mentioned it is dangerous. | June |
| All children should be treated equally by care agencies. There is no justification for this to be racially based. | James |
| Definitely not. The traditional 2 parent married couple. has disintegrated in the Maori culture. In 2015 78 % of children were born out of wedlock. It is any wonder that Maoris with 15% of the population fill over 50% of the jail cells As Sir Apirana Ngata stated "Don't give my people welfare. You will ruin them' No welfare should be based on race. I have no time for Maori IWI who are ripping off the taxpayer with their constant demands fro more and more money for more and more grievances | Colin |
| ABsoutely not. We have already witnessed Maori funded organisations referred to in previous issues squandering opportunities to improve their lot only to see a disastrous result. Children need to receive care and understanding to achieve a good outcome both for themselves and the community. Establishing a race based system is divisive for all and should be strongly resisted – for the good of the child. | chris |
| Tariana Turia Has descended from credible Politician to a very desperate individual trying to divide our Country . | Henry |
| Absolutely not, the authorities currently only act with good reason/cause and in the interests of protecting the endangered child from their dysfunctional circumstances | john |
| Children should be kept safe at all costs. Race has nothing to do with the issue. | Mark |
| It is evident that maori elite are hell bent on using children as a means to feathering their nests. It has got to the stage where the government has to make a stand and legislate one policy that covers all of the population. Governments and maori alike have been taking the Treaty out of context for years. | Dennis |
| Absolutely NOT. | David |
| Why? No reason. I know of one baby removed from long-term drug addict parents with no desire to stop drugs, and a history of non-care of children. Fair enough. They just happen to be Maori, but, could be anybody. | Sheila |
| All kids should be protected! | Jim |
| IT is Time all race based schemes are banished from New Zealand. The Maori Party is clearly the Elephant on the political landscape and should never have been allowed to form as it is dividing the country NOT uniting it. The Maori seats and the Waitangi Tribunal must go if this country is to rise above this "two country " mess. | Graeme |
| Absolutely not , only stupid people think that it should | Tom |
| But there is a lot who think otherwise. | Warren |
| | |
| --- | --- |
| We are either 1 nation or not. United we stand divided we fall | Brian |
| Absolutely not. It's another example of division in our society. | Maurice |
| It is a misguided belief of this current government, that if you change the name of the organisation, the problem will go away. Revert to what it actually is, Child Welfare Department | Barry |
| maybe taking race out of it may lead to a better outcome for all including the children | John |
| Race and the tribalist ideas that come along after it are a curse and blight on our country. Why do we keep going down this road? | Roger |
| Who could even think like this? How long will it be before reality illustrates that 'Giving' for something offering nothing more than social values, very soon that sort of 'Giving' has NO real value. Also NO special benefit, which historically have shown usually causes more confusion and anger and further decline of parental skills that previously may have been there amongst recipients. I wonder how long it will be before reality enables and encourages Parents the right to parent – and NOT encouraging children to 'control' parents? The present path is socialism – the break down of family structures at the behest of socialist governance. | Stuart |
| Why do we need seperatism of race based ideals? We are all supposed to be equal in service based actions as New Zealanders? | Ian |
| There will be a backlash to the increasing race-based policies. | Helen |
| Mauri Ora the fore-runner was a mulit-million dollar trial, yet the funds were diverted into Iwi building projects. The pilot was a failure yet political influence led to Whanau Ora being established by the Maori spremacists. | John |
| One law for all New Zealanders. There is now far too much pandering to the Maori race and we are constantly seeing more and more disrespect from Maori towards the Legal system. It amuses me also- to note that several Maori are very happy to have the titles of Sir and Lady bestowed on them by the English system and our NZ Government, but still then claim that "they are getting a raw deal"from our Colonial Past !! What absolute rubbish Each and everyone of us needs to work and care for our Families, not spend months in protest and making claims which are not correct | Jenny |
| Maori are the main racists in NZ YET CONSTANTLY ACCUSE OTHERS OF RACISM | Garry |
| An appalling concept. | Barbara |
| All are equal | Keith |
| Of course not but the lunatics are firmly in control of the asylum and the PC mob will give it all a fancy title and all the "wokes" will think its great. God defend New Zealand! | Bruce |
| The paramouncy principle must apply which m and some people will be reactionary. In my 15 years CYF experience it was not racially biased but subject to due process and transparent . I find the accusations coming out are racist and should be dealt with accordingly! | Brian |
| support the many replies | Jill |
| The protection of children should be in the hands of those who love and understands what a child needs to grow into a loving and healthy adult. | Jasmine |
| Absolutely not! As usual, maori tribal interests are only ensuring that they can look after their own better ; just give them our taxpayers money. Yeah right. | Darryl |
| Because it's racist. | John |
| more maori bull…t | norman |
| NO NOT EVER !!! | Mark |
| APARTHEID is becoming more entrenched in NZ. largely at the behest of PART Maori activists. | Geoff |
| We are one small country that should have rules and laws that apply to everyone. They (maori leaders) believe they have special rights under the treay, need to be told no they do not. | colin |
| The Govt s of NZ are placing too much emphasis on race separation .I am sure it is a directive from the UN | David |
| I remember Tatiana Turia at school. She was brainless then and is brainless now | Judith |
| It's high time all this separate and corrupt Maori support service network was ceased at source – stop our money going there | Mike |
| It should only be based on the childs welfare | Cherryl |
| Time for all to be New Zealanders building society together | Brian |
| Just another way for tribal elite to bleed their own race | Chris |
| Where will this Nonsense go? | roger |
| They cant handle a broom | Colin |
| Common decency says no but just watch Ardern sell herself to Maori Iwi pressures .We have a PM no better than a street prostitute . | Don |
| Hell NO! | rON |
| Race based politics costs the country double to run. Apart from the cost factor there is no need for it. Under the standard system ALL people are catered for. The lines need to be drawn and stuck to. Even Maori don't agree with each other. | Greg |
| Emphatically NO. ALL children should be given EQUAL protection and help, just as should all adults,. There should be no discrimination of any kind in our society. | Joyce |
| I don't understand the question. How can it be based on race.. We all know that maori children are abused by a very high percentage. | Digby |
| no we have alot of other races in nz where do we stop | whitty |
| It would be putting the Fox in charge of the chicken coop. If there wider brown family is better at it than the white fullas, why isn't that working now. Don't need an agency to make it work surely. | Steve |
| It's bloody obvious that it will turn to crap if they do. | Graeme |
| Crazy bureaucracy pandering to Maori again!! | Tony |
| All children should be treated as equal with any other race or belief. All children need love, care and protection no matter what race | Lindsey |
| Nothing should be based on race only on individual need | Robin |
| never ever.Race-based privilege control, immunity, advantage, licenceor for that matter perogative, has no place in any society | gale |
| Care and protection of children should be based on merit not race | DJ |
| I don't agree with race-based laws or standards for protecting children but I don't agree with the apologists for our current child protection approach. The concept of 'the best interests of the child' is a poor one that mainly operates as a convenient, untestable excuse for Family Court decisions based on subjective inclination or ideological bias in the absence of any worthwhile standard of proof. NZ child-protection social workers have long acted on the basis of ideological codes they have made up far outside our laws, again rationalized by unproven claims about the 'best interests of the child'. In addition, they often act against parents especially men who are rude to the social worker but not necessarily dangerous to the children. 'Erring on the side of caution' by disrupting children's attachment relationship with either parent on the basis of poor evidence is no more sensible than, for example, removing organs at the first report of pain. Removing babies from mothers at birth is highly abusive and only ever justified when not doing so would be more abusive and good support is unlikely to avert that, but many such removals reach nowhere near those criteria. Many occur simply because the mother continues a relationship with an unfavoured male who may never have been proven to present any risk. Quite frankly, qualified Maori-based services if given the authority would generally do a better job in protecting children and assisting whanau than our state machinery has ever done. That doesn't mean the legal standards of care should differ for Maori compared to other children. | John |
| That would be racist. | David |
| Absolutely not. Time is long past for this nonsense to Stop. Time to speak up ms. Adern might even win you some votes. | Bill |
| Should the solving of drug problems be put in the hands of the gangs? | Bryan |
| No it's racist! | Quentin |
| Following Marxist strategy by dividing the country by race to take advantage of the fairness of New Zealanders who do not understand their agendas. | Kevin |
| Absolutely not. Equality for all New Zealanders. | Laurel |
| Maori children particularly would end up being so disadvantaged, living a tribal life speaking only Maori would mean they would not have the opportunity to see what the world has to offer outside New Zealand | Chris |
| If I said some of the things those part breed maoris said I'd be behind bars, Tamihere-Waititi and Turia What filthy pieces of crap. Take up arms and die for the cause, Dear Lord save us. | Gerald |
| No this should never happen. Abuse has no skin colour and neither does the safety of the child. | Deborah |
| Definitely NOT. This is an attempted power grab & a move towards Separatism. | Frank |
| Maori culture is a stone age culture. Why can't they sort out what is really relevant in their culture to live in a modern society. It's their culture that's holding them back. | Peter |
| No – every child is entitled to the full protection of the Law – race has nothing to do with it. It is reprehensible that they are being used as pawns by a greedy tribalist elite to leverage yet more taxpayers money for their own selfish agendas. | Scott |
| No way ! | alman |
| Culture of the child family is only part of todays education , all children need to be raised to live in todays world | Kelvin |
| The "lies, and damned lies" of tribalism in NZ. | Coral |
| We are ALL new zealanders as far I see it. | Peter |
| When will it ever stop. They want joint management of everything. Their ultimate aim is an equivalent Government Department s run by maori for maori . Its called joint rulership which means fifty percent of the tax take.. That's where we are heading. I have had dealings through the courts over the years with this movement. | dene |
| Ongoing recipe for division and national disintegration | Bernie |
| Protection should only be to keep all children safe no matter what race.But I doubt this will happen jacinda will ONCE AGAIN give the maori what they want.And it seems Simon(National) will be no better unless voters hit him HARD with emails reminding him NZ HAS ONE LAW FOR EVERYONE & RACE BASE POLICIES ARE UNDEMOCRATIC & ENOUGH IS ENOUGH WE ARE ALL EQUAL | Cindy |
| Of course not. More important, individuals who treat their children badly need to be held accountable, and accept the consequences. Even if it means the child going into State care. | Hugh |
| All children should be protected | Linda |
| The racism needs to end; if not just the apartheid. | zoran |
| | |
| --- | --- |
| The Canadian Judge is correct – the care and protection of children MUST be based on the best interest of the child. There should be NO race-based laws in New Zealand. | Darren |
| The Government should not be giving in to iwi leaders over the welfare of children. They should support the Ministry for Children and tell those radicals to butt out! | Roger |
| Child protection is a duty on the government. Those services should not be contracted out. What can be contracted out is support for families who are struggling, and for pregnant mums, to help avoid later problems from occurring. | Mandy |
| The government should be doing much more to prevent Alcohol Spectrum Disorder and to support children and families where it is occurring as they are often under the sort of intolerable stress that can lead to child abuse. | Gordon |
| These are all very complex and difficult issues but what is incredibly clear is that a child's race should play no part in the process. | Chris |