January 25, 2022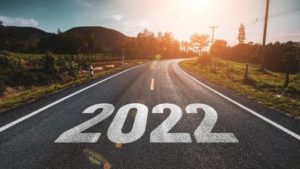 "Totalitarianism: a form of government that seeks to subordinate all aspects of individual life to the authority of the state. Totalitarianism is characterized by strong central rule that attempts to control and direct all aspects of individual life through coercion and repression. The power of the centre… is absolute power."
– Encyclopaedia Britannica
It is traditional to start a new year with a stock-take of the state of the nation. We are now in the middle year of Labour's three-year Parliamentary term of absolute power. We have learnt a lot about our Prime Minister and the forces that drive her.
While Jacinda Ardern claims she runs an open and transparent government, we now know that is a lie. Her election-night promise to govern for all New Zealanders, was also a lie.
Without any public mandate, she has taken away democratic rights from communities and freedoms from individuals. Not only has she embedded the radical socialist agendas of the United Nations and the World Economic Forum into our legal and regulatory framework, she is now attempting to replace one of the world's oldest democracies with tribal rule. These are the actions of a totalitarian regime.
To make matters worse, under the guise of rescuing the Fourth Estate from the decimation caused by Covid, she is funding much of the mainstream media, undermining their independence, and transforming them from community watchdogs holding power to account, into government propagandists, leaving many New Zealanders totally oblivious to the sinister agenda being rolled out.
When Jacinda Ardern was appointed PM in 2017 by then "kingmaker", New Zealand First leader Winston Peters, she had only been Labour's leaders for seven weeks.
She had been elected to Parliament in 2008, but instead of resigning from her outside commitments once she became an MP, Jacinda Ardern continued on in her role as president of an international youth communist movement for a further fifteen months.
In 2014, she became a World Economic Forum Young Global Leader. According to their website, they aim "to create a world where leaders take responsibility for a sustainable future, while meeting increasingly complex and interrelated challenges… Today, there are 1,400 members and alumni from more than 120 countries. Notable members include prime minister Jacinda Ardern…"
Founded by Klaus Schwab in the 1970s, the WEF has grown into an elite and powerful global force promoting radical initiatives like the Great Reset and the Fourth Industrial Revolution.
When Jacinda Ardern announced in 2019 that she was introducing a budget that focussed on 'wellbeing' instead of GDP, most Kiwis were unaware she was enacting a key element of the WEF's Great Reset agenda.
Similarly, most Kiwis are unaware she agreed to trial a WEF Artificial Intelligence pilot programme – a key part of their Fourth Industrial Revolution initiative – in New Zealand. A White Paper published in June 2020 outlines the details.
During her address to the 2019 WEF annual Davos meeting in Switzerland, our PM revealed she is using her time in office to embed reforms that will lead to permanent change: "One of the biggest threats we have … are political cycles. This needs to be something that we embed in our national cycles, in our political cycles, and in our actions and it needs to endure beyond us as individuals."
As she told an overseas audience in 2019, she has used that strategy to embed the United Nations Agenda 2030 into our legal and regulatory framework: "My Government is doing something not many other countries have tried. We have incorporated the principles of the 2030 Agenda into our domestic policy-making in a way that we hope will drive system-level actions… It is about fundamentally changing how we make decisions and allocate resources…"
Last September, however, we learnt that was not enough, when the PM told the UN General Assembly: "We simply cannot achieve the 2030 Agenda unless we unite with collective ambition to reverse biodiversity loss by 2030. We have an opportunity to do this by adopting and implementing an ambitious and transformational post-2020 global biodiversity framework at the upcoming Conference of Parties. New Zealand is committed to this, and I urge you to join us."
And in November, through her address to APEC, we learnt of her commitment to the WEF's Great Reset: "Every crisis presents an opportunity. And the 21 APEC economies have been dealt a heavy burden, but also an opportunity to strike an economic reset on a scale we haven't seen since World War 2… We must not allow the post-COVID recovery to return to business-as-usual."
It is astonishing that we have to listen to the PM's speeches to overseas audiences to find out what her agenda is here at home. By failing to be open and transparent about the elite agendas and radical reforms she is introducing, she is treating Kiwis like fools.
It's not just the global elite that are unduly influencing our Prime Minister, but the tribal elite as well. In fact, in an act of gross betrayal, Jacinda Ardern has authorised a suite of policy changes that will undermine democracy itself.
Under her guidance, a massive transfer of power is now underway, that is replacing New Zealand democracy with tribal rule. This audacious agenda for iwi control of the country was set out in the Government's 2019 He Puapua report that was kept deliberately hidden throughout 2020 – not only from her coalition partner, but also from the public during the election campaign – even as parts of the strategy were being enacted.
Claiming "co-governance" is about fairness and equity, we now know that the real agenda is to enable privileged Maori to seize control of public resources and service for the private benefit of the tribal elite.
Under the guise of implementing the UN's Declaration of the Rights of Indigenous Peoples, a powerful tribal minority is being given control and veto rights over all other New Zealanders. The ultimate goal is to establish an elite iwi aristocracy, that bestows privilege on those of Maori descent, relegating everyone else to second-class status.
Through Labour's power to govern alone – and with the support of a complicit media – the agenda for Maori supremacy is now being fast-tracked by Prime Minister Ardern as she delivers control of our country to the unelected and unaccountable representatives of multi-million-dollar private sector iwi corporations, one co-governance deal at a time.
The Maori Caucus is triumphant in their success in forcing through their divisive agenda – as TV One reported last week – with Maori Development Minister Willie Jackson gloating, "Who would have dreamed that we would have had our own Māori Health Authority? Who would have dreamed that we would have had a Matariki Day? Who would have dreamed – particularly when we remember the foreshore and seabed – that we were settling Ihumatao?"
Who would have dreamed any New Zealand Government could be so foolish as to go down this track and to allow tribalism to over-rule democracy?
The interview failed to mention a raft of other separatist policies that have been introduced including forcing race-based representation into local government, introducing tikanga into the law, and requiring the public service to not only adopt the fictitious Treaty principles and the fabricated Treaty partnership, but to implement racial privilege across the board.
Looking ahead it is clear that the racial divide will grow wider and deeper as Labour's Maori caucus forces through an increasingly ambitious tribal supremacy agenda.
With so many underlying forces at play, what awaits us in 2022?
As a result of the Government's irresponsible financial management and reckless spending, the Covid-19 stimulus has fuelled rampant house price inflation, and rising costs. There has been a massive waste of taxpayers' money and the creation of eye-watering debt, all of which will invariably lead to future tax increases – no doubt justified as being in the interest of "fairness and equity".
With interest rates now rising, the economy will increasingly become an issue for this government which has yet to demonstrate that it can manage a cake stall let alone an economy.
Then there's Three Waters – these reforms, which are expected to be progressed in March, will confiscate billions of dollars of ratepayer-funded assets from councils, in order to pass control of water services to the tribal elite.
Nanaia Mahuta's overhaul of Local Government – under the guise of a make-believe Treaty "partnership" – will see it stripped of power, with much transferred to iwi. The discussion document outlines that a "consultation" process is planned for later this year, but in reality, it will be yet another bogus exercise – a façade to disguise Minister Mahuta's radical plan for the tribal takeover of local government.
It will also be a big year for climate change. Carbon taxes are starting to bite, not only forcing up the cost of goods and services across the economy – and putting pressure on household budgets – but the incentives are leading to the conversion of productive farmland into unproductive pine forestry that will never be maintained nor harvested. It is insane economics that will cause irreparable harm to rural communities and starve our economy of much needed export earnings.
A rise in Green Party activism can be expected this year, as Labour acknowledges it will need the Greens to win the next election and seeks to appease the Climate Change Minister James Shaw.
Environment Minister, David Parker, will continue his radical overhaul of environmental law to replace the Resource Management Act – without attracting attention. The tribal elite are again expected to be the big winners, gaining an even stronger influence over environmental decision-making than they already have.
This year, the Government has signalled it is planning an ACC-type social insurance scheme jointly funded by employers and employees, to reduce the need for welfare benefits. The move will be controversial, especially for businesses that are struggling to keep afloat amid Covid disruptions.
Covid, of course, is the big unknown. If we follow the lead of the Britain, once New Zealand has emerged from the imminent Omicron outbreak, as Prime Minister Boris Johnson has explained, the virus will be endemic and should be treated like the flu, with all vaccine mandates abolished, along with facemask use and other restrictions for the general population.
In the meantime, with an outbreak still to get through, we continue to wait for the Government to protect New Zealanders and help families deal with Covid infections through the use of effective preventatives and home treatment options – as other countries have done, when faced with skyrocketing cases.
This week's NZCPR Guest Commentator, former Judge and Law Lecturer Anthony Willy, has also been examining the state of our nation and has provided a very thoughtful analysis of the performance of the Ardern Government:
"There are only two ways of governing a society, one is by the diktat of the few to the many and the other is with the willing participation and consent of the many – eloquently expressed in 1776 in the American Declaration of Independence: 'Government of the people by the people for the people'. This is what we call democracy and which Winston Churchill described as 'the worst of all systems of government but better than all the others.' Dictatorship of the few over the many cannot co-exist with democracy."
He discusses Marxism and explains that its fundamental goal is to "destabilise existing democratic societies and substitute a new power elite which is the complete antithesis of the basic human yearning for personal freedom and participation of the masses in the governing of society" – and he concludes that the divide and rule strategies enacted by Jacinda Ardern "is vintage Marxism. Nowhere in the world has this malign theory succeeded in displacing a functioning democracy. If it succeeds, then New Zealand will be unique in allowing its democracy to be replaced by tribalism."
Without a doubt, 2022 will be a defining year as the Government attempts to force through radical and unwelcome changes. Following the unusual decision by the Labour Party at their conference in November to change their rules to allow Caucus to replace their leader, there is growing speculation that Jacinda Ardern may step down as Prime Minister. And there is some logic to that possibility, especially as the public lose confidence in her ability to govern for all New Zealanders.
No matter what happens, this will a critical year, when once again the public will need to step up to defend our democracy against all attempts by authoritarian politicians to take it from us.

Please note: To register for the NZCPR's free weekly newsletter, please click HERE.
THIS WEEK'S POLL ASKS:
*How optimistic or pessimistic do you feel about the coming year?
*Poll comments are posted below.
*All NZCPR poll results can be seen in the Archive.

THIS WEEK'S POLL COMMENTS
| | |
| --- | --- |
| How do I feel? I am shocked shocked to the core and totally depressed about what's happening in NZ and the agenda of the Government, that I've decided (as a 5th generation kiwi) to quit NZ for good and live in a country where freedoms are cherished and not smashed. The Government has succeeded through lies and promises (with the help of the now completely biased mainstream media) to: (a) trick the majority into becoming compliant and submissive (b) brutalised the minority by excluding them from society. This is unprecidented in NZ's history and has fundamentally damaged our democracy. I don't want to be a part of it anymore and I'm leaving for good. Shame on Adern and her team and shame on the NZ majority who don't seem to have much knowledge of history elsewhere in the world. NZ is in a very dangerous place now and as history elsewhere in the world has repeatedly shown, when the citizenry are naive and/or cowardly they can quickly allow their democracies to be dismantled by a few autocratic and self-serving politicians. I can't sleep at night over this nightmare and am heartbroken over what's happened to my country. | Martyn |
| i dont like where this government is taking us or planning the tribal rule . It must not succeed . I would like to see a vote of no confidence in Our PM and an early election | Christina |
| Under the heading of Neoliberal leaders are weak and fearful, Tucker Carlson, the most watched anchor in American cable TV described Ardern as being "that squeaky little woman with the weird teeth who runs New Zealand". I look forward to her stepping down as head of Labour, who will take over? Grant Robertson – how yummy! | Monica |
| I am a business owner who is deeply worried about the future of our fair nation. As we have all seen, a lot can happen in a year, and what is even more terrifying is the 'blind eye' approach of our media and 'blindly following' attitude of many New Zealanders. I often think 'Surely this is a very bad dream, and I'll wake up soon!' | Eve |
| Unless citizens are made aware of all the changes to make us be ruled by iwi being pushed thru at break neck speed we will have fill scale apartheid in 5:years. | Bev |
| I don't approve of the sad pathway being engineered by the Maori power seekers and Socialists of our nation. | James |
| The Marxist State is rolling forward faster and faster and only a complete decimation of the Labour/Greens partnership may save it. Fingers crossed! | Sylvia |
| I see the final stages of the decay of New Zealand's Democracy and the re-instatement of Maori Tribalism (pre-Waitangi Treaty). Until now there has been a tightly contained veil covering this insidious process (including blatant vocal denial). However, with 3 Waters, Foreshores & Seabed litigation, separate Maori seats in Central and Local Government, Co-governance, poor public consultation processes, new and vague Law allowing Courts to interpret this poor Law, separate Health, separate Justice, separate education, Maori language permeating all forms of media, Maori language with ill-defined, debateable and changing meaning, the rewrite of our history, and introduction of this sanitised nonsense to school curriculum, etc… With all this, surely the veil is now off. We are in fact in the final stages of this transitional process. In fact, the horse has bolted and we are no longer a Democracy! | John |
| Communist govt, forcing land prices up, to secure land for their NWO/WEF, elite friends of satanic witch ardern, after they have exterminated good KIWIS !!! | David |
| Will respond with a written comment soon, not enough time at this point. One thing people–do not be overwhelmed or drowned by the antics of manifest evil; stay strong, oppose at every turn, remain defiant and be utterly determined to prevail and win. | Alan |
| Ardern and the commie cockroaches, trying to destroy our land quickly, the Hoax is caving in, they know it, where will they run too ?? Pretty predictable!! | David |
| it is unfortunate we have this person as our leader and unless we all stand up call this plandemic for what it is,,never wear a face mask again,,protect our children from this deadly JAB,,,it will be all over and we will descend into total totalitarianism that no one will want to live under! but there are several thousand lawyers chasing these evil perpetrators like bill gates and i am hopeful they will bring them to justice sooner rather than later…..:) | logan |
| we're screwed with this Govt and their apartheid policies, their maniacal covid responses, their lies, their incompetence, their dictatorial mandates. NZ the greatest little country the test case for Klaus Swaab's WEF programme of 'you will own nothing and you will be happy'. Well, watch this space these megalomaniacs have not finished with the remaking of NZ in the Marxist image yet. They will confiscate your free title to your land next. What do you think your covid passport is for if not a pre runner to a CCP future of social credit, where you will be granted privilege's on how good little people you've been . The Banks are already practicing it with mortgages | Carolyn |
| with the tooth fairy and her polywog/green idiot mates this country is over 3/4 the way down the drain due to their ideas of ruling this country | Richard |
| Very worried for New Zealand. | Lyn |
| we have NEVER had such radical stupidity in Govt ever. | david |
| Labour party full of hardline Commies. A vote for Labour is a vote for Communism. You have seen this week that they have no conception of private property rights with the RATS fiasco. Foreign media picking up all over the world on clown Ardern and her puppet government. | Terry |
| What is there to feel good about when a democracy is being turned into country ruled by unelected tribal leaders, common law being replaced by myth and legend, and massive borrowing by Government to waste frivolous handouts to those that choose to do little to support themselves. Very difficult to believe this is being allowed to happen with out revolt. Is this really what New Zealanders aspire to for our once harmonious country? | Chris |
| This is going to be another very sad year for us kiwi's as prices rise in all sectors and the government still pushing there bullshit through and the maori still land crabbing along with covid and all that comes with it. Come on national its a new year and you have a new leader so now is the time to start cracking the whip and kick these useless pricks out of office and get back to govern for all of us as one people as Labour told us but lied as just about everything else they have said.Just thing about this if the government stopped giving money hand over fist to maori and the gangs and in stead put that money to councils for their water problems it would be money well spent and of a better uses. So come on people lets get together this year protest, write letter, speck up, be heard, have a voice and get this government OUT as your time is truly running out and if nothing changes we will all be looking for another country to live in because it won't be worth staying here as it will only get worst, so leave to country to the maori and when the Chinese get here because they couldn't pay back the money that this government is borrowing for covid etc we will see what happen to maori when they say you can't take our land, so history will start all over again,because we all know what happens in china when you stand up against there government. | COLIN |
| Grass routs resistance to this government is growing. | Ian |
| we are living under communism | Louis |
| Separatism continues under this disgraceful labour Govt. We are all kiwis!! One people/persons each of their own ancestry from which we have all evolved through the same history of battles for superiority from both within our own peoples (like tribes) raping and pillaging each other both personally & conquering property! So we have all come from the same background!! Why should we not just celebrate who we are today – both our ancestrys and being where we are today as a blended country!!!!!! We are all unique individuals that embrace our historical pasts and celebrate all of our achievements!!!! | John |
| We are already seeing this partner bullshit been pushed into our small Island community here on Great Barrier Island, without even a peep from our community board, worrying times ahead. | Sven |
| I am in despair over how the NZ public can overturn this evil, crazy government and their despicable leader because I dont think National have the 'balls' to do it! | Ron |
| please please get rid of this irresponsible rabble. | john |
| The unchallenged power of the current government is frightening. Apartheid is on the horizon and no one in authority seems to be doing anything to counter it. How can we ever get things back to a state where we are 'all in it together and New Zealanders'? | brenda |
| It is a bad state of affairs. | Jack |
| The worst Government New Zealand has ever had The worst Government New Zealand has ever had! | DAVID |
| No Hope and Desperado time has arrived in NEW ZEALAND. May the 'Winds of Change' blow in favour of Democracy….in the Year of 2023. | Christopher |
| Bin Lardern is a true Marxist and is using the parliamentary majority to push through her socialist agenda, propped up by the Maori in her caucus who will gain huge benefits that will never get passed down to the grass roots maoris. These are dangerous times and must be of concern to thinking NZers. There needs to be shock publicity about her agenda to those woke NZers that will wake them up. | Kerry |
| stock market has crashed due to high inflation and it will only get worse with stupid polices in place | robin |
| Not only very pessimistic, but fearful for the future of our country, our democracy, our freedom and what was our New Zealand culture. Fearful for the country we are leaving for our children and grandchildren to inherit | Avril & David |
| Until we get rid of this present Labour government, there are few signs to make one feel happy. How can an election be brought forward? | john |
| I am optimistic about Covid, I believe it will become manageable. Which is very good. And I hope that many people will become aware of the dangerous path this government wants to lead us on the more some when we are going to feel the impact of their bad decisions on our daily life. | Alexandra |
| We have to continue to fight! | Margaret |
| lots of truthful comments but when is it all going to come to a head? we need to hear where luxon and ACT stand, Winston is not into all this sepratism/languge division | greg |
| Government control of the media is a major concern and Maorification sweeping the country uncontested | Bronia |
| As stated in your article the Prime Minister is totally and deliberately going out of her way to destroy everything that we love about our country and our way of life. However I believe that at last ordinary people are beginning to wake up and realize just what a dictator she has turned out to be and nasty with it. I believe that constant opposition from caring citizens will be able to turn this agenda around and again democracy will reign and restore New Zealand ,not aotearoa , back to the position that we once had. This Dictator must be gotten rid of and now. | Ralph |
| The effects of the multiple failures of this government are now becoming evident: record housing costs, record fuel prices, high food costs, rising interest costs. The economy is going to go into reverse as people spend less on discretionary items, and the investment markets (shares and property) are likely to contract. Most of the COVID recovery money went to businesses that did not need it and the govt stimulus has been spent recklessly on projects that have contributed nothing to our economic growth. This government is an absolute fail. | JD |
| The fear of Covid19 is a very convenient smoke screen for the Govt to undermine our democracy & make make serious changes by stealth!!! | Jenny |
| We face a 1929 economic event , SOON ! | Mitchell |
| I remain appalled we kiwis are so blind and ignorant to this socialist govt activities and agendas, wake up NZ before its too late | Steve |
| Communism creeps inexorably closer | Peter |
| 15 Year long term plan evaporated by career loss due to mandating vaccination. | Pokkels |
| There's very little time left to turn this around. One more election win for Labour will mean it's fait accompli and no going back. Everyone must become an activist working for democracy. | Nat |
| Would love to see Jacinda step down but haven't any confidence in anyone else amongst current MPs. What a sorry bunch they are. All kowtowing to these | Rosemary |
| This government is the only thing to fear!! Covid is nothing to be afraid of. | Judith |
| The globalist agenda is set to destroy NZ. | Ros |
| I Hate the way this government is dividing this country by stealth and creating aparteid. | Jillian |
| I have noticed that most people that I converse with there is a complete disregard or knowledge of how dangerous our current prime minister is. Many seem to be mesmerised by the nodding horror,; in particular the younger folk who always point to her performance in handling the covid situation. Its as if they are willing to dismiss all else as long as they do not get the disease. | Derek |
| How can we stop all this commo stuff? She has to be shackled so how. | Tim |
| I believe the direction the Labour government is taking NZ will lead to serious harm to our nation. | rob |
| One must remember politicians come and go thank god. Labour and Ardern are killing themselves and for a long time to come. Right always prevails eventually. You saw the P.M. being hassled in Northland recently but you will note it's all put down to Covid ! Only mass disruption will make Labour crumble before the next election. The Opposition so far is as weak as cats' milk with no mention of the unseen agenda being rammed down our throats. World events could totally kill off Labour but the basic trouble is no desire from a timid public to worry the government– yet ! | JOHN |
| Dr. Newman's excellent summary of 2021 covers what a disaster has been inflicted on New Zealand and Kiwis. Ardern and her bunch of fraudsters have made a right mess of our democratic lifestyle. She cannot be trusted. In yesterday's political poll, thank goodness there is a downward trend in her popularity so at least some supporters have realized their dreadful mistake in trusting her by handing her a dictator's position in government. Our only hope is that Chris Luxon and his team are able to repair some of the damage, so long as Ardern doesn't manage to make it impossible to repeal law changes she is forcing through. | Chris. |
| Tribalism is seemingly imminent When is National going to get this threat into the public arena so all NZers are aware of it? | Rex |
| My anxiety matches Muriel's. I feel as though all fair-minded NZers are being betrayed and if we speak up, we're immediately labelled 'racist'. | Malcolm |
| Ardern and her government are out of control. Not only has she introduced medical apartheid, with He puapua, she is well on the way to creating mainstream reverse apartheid. People need to wake up, cease their infatuation with her charisma and recognise her for the shallow liar that she is. | Allan |
| This Government goes from one bad idea to another, which is always worse – hard to be optimistic with the death of democracy. | Craig |
| I think I'm losin my klwlNess. After 71 years | John |
| With this Government who could be optimistic? | Ian |
| Under the current Govt, things aren't looking too good for NZ and democracy | Andrew |
| How can we feel optimistic with the undemocratic and socialist garbage that this present government is spewing out. | Warren |
| With Rampant inflation and a Government and Prime Minister that is totally out of touch with reality and hellbent on destroying our way of life | BRUCE |
| These outrageous and destructive policies must be fought against. | Ruth |
| Every law that Jab-cinda's team of 60 has enacted are in contravention of previous laws, the tenets of Democracy, The Bill of Rights, the Nuremberg Code, and/or the Articles of the Treaty of Waitangi. Everything she has done should be erased. She has been nothing but a subversive communist, contriving to scare us all into using a dangerous jab to quell a fake pandemic. She is an avaricious globalist, wanting to be at the top of the power list for the New World Order. She and all her ilk are Heinous! And people still believe her. Now we discover that the new contender for the National Party is a Globalist, too. I despair. | Joyce |
| I wish we could have elections this year already. | Elmarie |
| We will continue to be governed by a PM and a bunch of sycophants who will continue if not increase their drive towards communism. No matter what the majority of citizens say, the cabal will continue their drive towards marxism on the basis of "they know what is best" for our nation. They will soon go far enough to warrant an armed insurrection. Her lies will eventually goad the silent majority into action! | Michael |
| Only in a totally stupid New Zealand could the public vote a communist to govern a Demoratic country | cliff |
| The PM is a dangerous fanatic and a liar. | Lois |
| Not much to be optimistic about with a Government run by Dictators. | David |
| New Zealand has been taken past the point of no return by this deceitful Labour Government passing laws under urgency to ensure an apartheid state. National appears incapable of speaking out and standing up for democracy and the rights of all New Zealanders. Hope is lost | S |
| In all the decisions this Govt has made, I see nothing but decline, poverty and desperation. | Lionel |
| The current Government are a disaster, no experience, no plan, extremely deceptive. They clearly care little about the future of the Country. | Andy |
| Labour and Jacinda are recking our country, the sooner they go the better, if it is not too late. | Fraser |
| Very pessimistic, lots to worry about at the moment. | Denis |
| Unless Kiwis wake up quickly to see the sell out of our country to the Marxist Internationalists, I feel our future, is one of communist slavery and gulags NWO style | David |
| I am generally a born optimist, however for the first time in my life since 1948, I have very serious concerns about our heritage of democracy. This govt is on a roll which only the people an stop.. Are there enough people left with enough common sense to see the serious state we are in? We can't leave this to an election, it needs to happen from tomorrow.. Very well written assessments from both Murial and Tony. Thank-you all. | David |
| Inflation. Housing. Carbon. Policy and regulations being pushed without proper due diligence. | Kim |
| 20% deposit on homes !!! Liecinda and her roll out the Maori welcome !! Might move to Aus | Greg |
| High inflation. Restrictions. Gvt ruing by fear. Gvt introducing He Puapua by stealth. | Paddi |
| Sadly I feel this country is on a slippery slope and the majority of the public are not really aware of what's happening. Covid has certainly masked the skulduggery that this government is doing behind the scenes. The National Party can certainly be held to account for some of the mess we are in. The shambles they were in leading up to the 2020 elections left a huge number of right wing voters with no choice but to vote for the left. I'm still not sure National have got a handle on things yet?? I see that they have one chance to get right. Time will tell. | Chris |
| A wonderfiul article and our country is thirsty for this truth – we are in grave danger from this prime minister. | Andrew |
| The sixth Labour government will be remembered for its role in destroying the economy of a trading nation once widely respected around the world. Already we are becoming a laughing stock abroad, infamous for our leader's ineptitude. We can be thankful for the small mercy that it is less than two years until the next parliamentary election at which time we can effect a change of government. We can only hope and pray that there is insufficient time left in the current parliamentary term for this government to fully implement its racist and divisive policies. | Igor |
| I have NEVER voted for Jacinda. I felt all along that she was going to be harmful to NZ. Transparent???? Not for one minute. WHY? WHY? is she determined for NZ to have tribal rule? I genuinely hope that the people of NZ wake up to this danger ahead of us. I fear for NZ. | Robina |
| What can any of us feel but utter despair. | Peter |
| We need a national vote of NO CONFIDENCE in this government to remove them from parliament before this term ends. This is the only way to bring us back to having a government which is "elected BY THE PEOPLE, FOR THE PEOPLE' to bring back democracy, making every citizen live with equal rights. | CMM |
| The rank incompetence of our current government continues to drag our once great nation ever closer to anarchy. Their blatantly racist policies are an offence against humanity. | Kerry |
| Such a lot of progress being made overseas now, that Jacinda will HAVE to admit that she is a LIAR, and resign. We may be worse off with Robertson of course. | HELEN |
| Very pessimistic as we are dominated by marxism, mormonism and maorism wrapped up as ardernism. | ronnie |
| We are being dictated to, not governed, by an idealist government with very few practical minds amongst them. They are not reading an increasing number of New Zealanders. | Gary |
| Time for us to unite and end all the mandates. Compliance with any is abetting tyranny. Time to make the choice and ignore government by taking responsibility for ourselves. | Gillian |
| Years ago at the proposed introduction of MMP a political scientist one Malcolm Mackerras warned of MMP The tail will end up wagging the dog. He warned of Charlatan's. The likes of Winston Peters and the accidental prime minister we how have, were possibly foremost in his mind. In 53 years of voting in each election cycle this country I have never seen the disarray that has followed the last 2 labour governments. Set COVID aside it's dammed if you do dammed if you don't. Yes hindsite is a great thing and so is good management. This government is about to bring about the great divide which can only be prevented by voting Labour out and removing all reference to race from legislation and public life No ethnic group gets legislated preference, only NEED gets the preference. | Bruce |
| its all so unclear and the power lies with Ardern which is scary | Anthea |
| Because the big internationally driven lie/fraud is been revealed, and peoples'betrayal will turn to anger and vote back democratic Governments and trial the betrayers (Nuremberg 2) | David&Kerry |
| with dicatorship being unchallenged at this point… it will be a very bleak year ahead for all of us that want the best of this County of ours, New Zealand | Robyn |
| Continued push of unannounced agendas by a totalitarian government. The state of parliament when even the party for Rights (ACT) shies away from defending the NZ Bill of Rights. Who do we have politically to support us? Blind politicians who refuse to acknowledge that this Covid is not about health but a push from an international socialist agenda. The numbers of people who have died FROM covid is a fraction of those recorded and adverse affects are significantly lower. | Matt |
| There is nothing I can see on the horizon that indicates NZ and the rest of the world is pulling back from going to hell in a hand basket unnecessarily, as governments ride ruff shod over common sense and decency, intent on undermining almost all the progress of civilisation, hard won and fought for at huge cost, to date. | Jim |
| The impending 6% inflation announcement endorses the mismanagement of the current Government, led by our Marxist Prime Minister | Bob |
| Have been worried for some time. Anthony Willy's article on Marxism explains the reason for the extreme unease. | Ajay |
| With Jacinda effectively a dictator the public will never know the truth. So nothing will change unless we somehow get the information through. | Richard |
| Under Jacinda's government we are doomed to racial unrest and a continuing march towards Totalitarianism. | glyn |
| As long as the present government is in power, how could one feel any other way? | margaret |
| high inflation, mandates, huge govt debt, division, racism, govt deception. How can you not be anything but pessimistic about what lies ahead | Mike |
| More lies coming. Wish it was an election year. | Megan |
| "What's the collective noun for idiots?" NZ Parliament. I don't know what they are on down there, but I cannot think of one constructive thing or suggestion that has come from that place for the last four years at least. This government have, screwed up the economy, taken away our democracy, introduced apartheid, are in the process of taking away free speech, are restricting freedom of movement, costing valuable employees their jobs and futures through mandates, are injecting our children with an experimental drug that has serious and at times fatal side effects, and continue to treat a virus, with now less effect than the flu, as a pandemic. That is before we get into failing at every promise they have made, turning he MSM into their own propaganda machine, flat out lying and individually being completely incompetent. If the labour cult survives after this display of totalitarianism, they should never ever be allowed to get near the treasury benches again. Neither National nor ACT appear to have the guts to come up with alternatives to give an indication of their intents should they gain power. They seem to be right behind the mandates and other restrictive measures dreamt up by the treacherous PM, so the only possible reason for optimism would be that this bunch never get back in power. EVER | Terry M |
| I have lost all hope in the current Labour lead coalition Govt. and its racial policies and hope all New Zealanders revolt against Ardern's totalitarian rule | Wayne |
| Adern was only able to deceive the NZ public with the enthusiastic assistance of the Marxist Fourth Estate. | Rex |
| I don't want to live in a socialist state. I never voted for it, and I wouldn't. | Dot |
| Covoid 19 is the least of this country's worries. It the government we should all fear. Apartheid and discontent is what we can see rapidly spread. I grew up in the 40's in a small King Country town. All were equal, all went to the same schools and to the local High School. We were all housed and carted for by responsible parents who had it hard. All had the same employment opportunities and chance of further education. We were "black, white and brindle"… no one knew the difference or cared. Thank you politicians and radicals for what you have created… NOT. The country is stuff. Happy New Year? | Bruce |
| Unless people wake up and stop complying | Karen |
| I have no doubt she will achieve HER goals and then exit leaving the damage to our society behind her, proud of her achievements. | Carol |
| with JA in power and her He Puapua agenda it is going to challenge NZ society. | john |
| NZ is supposedly a democratic country. But with a government that is governing on the sly, the opposite is becoming more and more clear. | Ursula |
| Scares the hell out of me! | Elizabeth |
| It seems that the Labour Govt can just keep on rolling out it's criminal policies with no resistance. I believe National Govt will be just as bad. What is there to look forward to? | Geoff |
| Maybe we should get the governor general to disband the government like they did in Australia years ago. | mike |
| More radical issues with iwi and UN driving our government which is not democracy | Gareth |
| To the point where I am selling up and leaving NZ. | Deb |
| Kiwis are asleep at the wheel. They have a very lackadaisical attitude towards politics and politicians. By the time they wake up, It will be far too late to resist this takeover by Communism. | Frank |
| We have yet to feel the effects of the economic decline due to the Plandemic. | Mike |
| While the UK has finally woken up to the damage mandates were causing, Jacinda Ardern has convinced herself she has some sort of supernatural power against a virus. She is too arrogant to back down, and I believe she will carry on for another year….especially considering the media refuse to hold her to account. And the media, which is meant to be the fourth estate, has failed in its duty to the public. | Michaela |
| because this is the year the Ardern aberration must lose its hold and be kicked to touch. Looking at how Boris has done a 180 in the middle of winter and the 'moronic' surge, coincidentally as the common law case against him and the establishment over their ramps up, we can see anything is possible. It is a matter of time and the house of cards will fall. 24 day iso for a 3 day cold is beyond comprehensible – where are the white coats? | Janya |
| Cindy is a witch destroying NZ are the roomers true about her partner having name suppression for something?? NZ is being eroded | DCH |
| We are heading down the path of despair, disillusion and bankruptcy by a Government that has control of the steering but has lost the wheels off the economy. | Leslie |
| All New Zealanders on a benefit, working for the government or the Council don't look beyond the money put in their bank each week. | Anne |
| I shall be contributing to the brain drain by leaving this doomed country | Raewyn |
| i am very concerned for NZ we are heading down a dark path. i have no faith nor trust the current govt, the division they are causing through mandates and racial topics is not on and scary | Ewan |
| I don't see this government slowing down anytime soon it its lust for power and march towards a socialist tribal system | Jaun |
| I am pessimistic about where this Government will take New Zealand democracy and race relations. The Labour Party and the Greens are toxic. I am optimistic that New Zealanders will come to their senses and rally against the incumbents and throw them out on their ear, repeal all the racist policies and restore our democracy to one law and procedure for all New Zealanders. | Colin |
| Absolutely horrible | Ruth |
| Why don't any of the opposition parties hold the government to account on any of this? Are they all in the same boat? Wasn't it national who accelerated Maori grievance settlements and relaxed rules for foreshore and seabed claims? | Paul |
| Unless the sheeple wake up before it%u2019s too late. | Brian |
| Absolutely no confidence at all in any of our parliamentarians regardless of party. All complicit to this Totalitarian regime and pushing the New World Agenda . We need to get rid of the lot of them and build a new system that offers rights, freedoms, and a justice system that we can trust for the good of all.. The world is in a very dark and evil space right now. This has to stop!! | Brenda |
| We should do as Boris Johnson has said .. just be normal [plus early treatments and dealing to "co=morbidities]. NZ Covid policies have been disastrous from April 2020 onwards. | Rochelle |
| I am an optimist, however under this socialist leftist government it's not easy to be too optimistic. NZ is in trouble. | John |
| One people one country, not this socialist rubbish | Murray |
| On the edge of a precipice, one wrong move and we are done for!! We desperately need to get rid of the current leader and her cronies. | J J |
| It depends on Luxon & the National Party. I hope they have the balls to tackle racism, basic education & real pollution not CARBON. | Douglas |
| I will not live like this. I'm off to another place. | Tony |
| My neutral stance arises from the unknowns still to be realised from the Omicron viral spread. Government attempts to limit economic damage are unlikely to work and could significantly extend the impact. | Victor |
| With a mad Marxist control freak heading government, I could not be anything other than pessimistic | Peter |
| Wait 'till they come for your guns,. You know then that its finally happened. Exactly what happened in Germany in the thirties and Russia earlier. Just a prelude. | Ray |
| I am 86, currently have Covid but otherwise excellent health, I am really thankful for that. However I am trapped in Australia my NZ superannuation cut off because being away for more than 26 weeks, as if that is my fault! While I am away the most useless ( worse than Muldoon) is still in power! | Henry |
| Whilst Ardern and Labour in power we feel very pessimistic about NZ. We are seriously thinking of decamping from NZ. Too much damage has been done to be undone. | Vicki |
| I see people waking up so this way of life at the moment won't last | Aidan |
| under the cover of Covit this govt is going all out to destroy this country. | Margaret |
| We have a treacherous Government (and Prime Minister) driven by Maori activists pursuing self-interest goals of power, governance-control and huge self-enrichment in perpetuity ,under what is now called Government's Maorification agenda , all designed to destroy our democratic system and our democracy and replace it with a Maori dominated neo-apartheid autocratic governance structure in which 2or 3 percent at most of our society will rule ALL the rest of we New Zealanders. It is presently being established by stealth under the all too obvious Ardern-controlled smoke screen of Omicron/ Covid.NO WAY can this be allowed to happen. | Hugh |
| Between insane COVID response, Three Waters and increasing house prices combined with CCFA consequences… | Nigel |
| Sadly, New Zealand has become a country I no longer want to belong to. | Trevor |
| We are rudderless and going down a big hole from which one day we can hopefully resurface | tony |
| The speed at which Stalinda's reforms are taking place is nothing short of breathtaking, aided and abetted by her media toadies and an obsequious population of sycophants. Those of us sounding the alarm are not being heard by the masses. | John |
| That dreadful woman is taking us down a racist separatist path. I cannot see a good outcome. I firmly believe she and her Party are committing treason and should be got rid of post haste before they do irreparable damage to our country, if they have not already done so. I feel so sad for the bleak future of our young ones. | Helen |
| Jabcinda will not able to Govern much longer because, with her coming Criminal Record, that would be totally illegal. When Judgement Day for the Toxic Jab Adverse effects arrives her name is top of the List for Prosecution. May God have mercy on her !! | geoff |
| The country is uterly broke they have plowed through $64 billionin12 months and they ca't keep printing money for ever but they still stand up in front of us and continue to lie through there back teeth about every thing | Russell |
| Jacinda is on the wrong track. I have told her many times. The Labour Government will be voted out at the next election. | William |
| Well done Muriel. You have covered the main negative aspects well. My only hope is that no matter what this lot does, that it all can be reversed by a new competent lot that surely must form a new Government if they don't muck up their chances by being dumb before the next election.. | Garry |
| The thought of losing democracy, continuing mandates – with emergency (contradictory) legislation being continually amended which confirms they are floundering: the promise of tribal elite iwi minority and the UN Reset – and all the other things identified in your State of Our Nation – is quite frankly scary. – especially with a weak opposition. God Defend NZ! Thomas Bracken's words are with me everyday. | Felicity |
| We all have to unite against any changes that Labour intends to introduce. | Erin |
| she is killing this country | Graham |
| Now is our last chance to save our Country and our way of life from this evil we call a Prime Minister and the Maori sepratist's she is in bed with. 2022 is a defining moment and we all need to stand up and be counted. There is no option. Writing messages to social media is a cop out if we mean what we say then sand up and be counted. | Henry |
| We have a bad government intent on destroying NZ and replacing it with Marxist Aotearoa and apartheid. | Geoff |
| I feel this year will be much worse than 2020 and 2021 and not because of COVID. Adern and her cronies will be working hard and offline to put more of their hidden agenda in place. | Kate |
| I feel like giving up. NZ is not the country we know and love. I feel it is doomed, broken, as is my heart. Tragic. | Valerie |
| This government is implementing radical, malign changes to our constitution without any mandate. | Peter |
| Reality dawning with interest rates and climate change etc . As for pandemic impossible to know but probably annual vavcination in conjunction with flu | John |
| What happened to Freedom? | June |
| Just how do we stop her??? Any law enacted must be able to be repealed, surely? | Graeme |
| The government have not done anything in my eyes to warrant a pat on the back. | Dennis |
| You never know what you are going to get from this Government. Totally incompetent lot. | Frank |
| Unless the sheeple wake up and do things to improve and take action | Nick |
| The Marxist agenda is well under way right now. With mainstream media now state controlled (=Pravda style) and racist separatist agendas our democratic nation is under attack from the enemy within. | Doug |
| The country is falling apart this government has ruined a flourishing country whatever happened to one people it is Maori supremacy | Rita |
| With this socialist lot in charge one can only be pessimistic. | Clive |
| We are all sick of the continual lies and propaganda that swirl around this virus that has been proven now to be a non event. What with the CDC stating that most of those in the US that died from covid, had 3 or 4 comorbidities, and died WITH and not FROM, and the UK's FOI act showing that the number of deaths from covid was not 170,000 or even 70,000, but was indeed 17000 over the past 2 years, out of a population of 70,000000, and the average age of these deaths was 83 yrs, and the CDC also stating that the vaccines are useless against Omicron, but Omicron being milder and giving a great deal of natural immunity, regardless of your vax status,, it appears that Omicron will be the great leveller, With it's equal share to everyone, the vaccine becomes irrelevant, and the mandates become nothing more than a tool of discrimination and control. The ONLY hope we appear to have, (apart from our Godly hope), is that our opposition party discovers the truth and can wean itself away from the spell Labour has cast on it. We know Jacinda is going to hold on for dear life, because when this is over, the fact that she has achieved absolutely NOTHING good for this nation, will sock a punch to the most fooled of us. | Christine |
| She MUST be stopped | malc |
| With a left wing government rising inflation ,unchecked spending massive social expenditure NZ inc is in for real trouble in the years that lie ahead. There must be a change of Government | David |
| I am alarmed at the dictation of sinister and divisive marxist idealogy into our country by this cohort, and the woke compliance of the mainstream media | Gordon |
| I look toward a Government that holds the interests of ALL New Zealanders being respected – NOT passed over to a minority tribal elite!! | William |
| Why hasn't a list of Adern media beneficiaries been published while the opportunity still exists? Why haven't the opposition parties said they will repeal the Aderns anti democratic laws? | Rex |
| | |
| --- | --- |
| Demoralized and depressed. Anger at the average NZers acceptance of facism. | Richard |
| Present govt. has a very very obnoxious odour about it PLEASE N Z get rid of them | Iain |
| Our public either do not know or do not care about our situation. I see two immediate problems. First; Stop Three Waters. Second; find a way to by-pass conventional media and put the truth before all New Zealanders. | Greg |
| We're stuffed…. | Russ |
| Arderns socialism is destroying our country. | Barry |
| Hopefully Covid features less in our lives. The current Prime Minister and her minions are replaced by " normal" people. | Betty |
| The Prime Minister and her government are completely out of control. When is someone going to stand up to her. What are the opposition doing? She is shamefuill and totally arrogant. | Anne |
| With no brake on Aderns majority, her agenda is only going to intensify. Whatever government gets in after her reign is going to need years to unravel this madness. | Phill |
| I am particularly worried about the powers of veto being given to non-elected Maori influencers in the Three Waters diktat. This is not proportional representation on a population basis. Partnership was never mentioned in the treaty, only the passing of sovereignty to the British Crown. The veto is a dangerous tool, and that is what has allowed totalitarian regimes to emasculate the UN. | Hugh |
| Ardern must see the continuing pandemic as reward for her 25 years as a mormon. (not that the media highlight that fact compared to Luxon or Collins). 2022 will see Ardern enshrine as much of her evil agenda into legislation as possible before the next election year when yet another smoke screen will be established to help the dumb and apathetic NZ electorate forget what she has done to bugger our democracy. Last night the government's TV1 news forgot to include that the moronic women disrupting the vehicle carrying Ardern in Paihia, posted themselves as radical Nga Puhi. The (part Maori) reporter merely commented that people were protesting because Covid stress. What crap. I gave up reading Ardern's biography by Michelle Duff over the Xmas break. What a load of heresay rubbish and without a doubt the worst biography I have ever read. It includes the early life apparent highlight at Morrinsville College where Ardern's feminist push for equality 'apparently' persuaded the school Board to allow girls (presuming they are still called that), to where shorts.. Its current website regarding uniforms and confirmation from a past pupil indicates that her legacy has not lasted.. Maybe sense does prevail and there is hope for us yet.. Good luck everyone. | Creed |
| In the 3/4 of a century I have been on this planet this is the worst most divisive Government I have witnessed. | Bill |
| We have a lot of waking up to do as a nation, in order to change our path | mari |
| I despise this Labour Govt and the MSM for their propaganda, they have become traitors and the scum of NZ. We can only be very pessimistic as to the future of NZ. | JOHN |
| NZ is heading to the point of no return. Those who become empowered in the new approach will not not easily give up their new found power and control | John |
| Recent moves by this socialist government, proves they, their maori caucus and Arden can no longer be trusted. They are an evil cancerous growth to New Zealand's democracy. | Darryl |
| Today it's Iwi Not Kiwi! | John |
| Unfortunately I see no change in Ardern's agenda and the processes being implemented to ensure a successful and permanent result. Not only are we blinded by the biased reporting of taxpayer funded media, but we are also a trusting nation. We cannot believe that we would elect a true communist to power and refuse to acknowledge the facts even if they are revealed. The facts are debunked as conspiracy theories. We are heading down the wrong path with no-one in sight courageous enough to challenge the direction. God help those who follow us, they will suffer the consequences of our actions and lack thereof. | Martin |
| This country is on a downhill slide. The current gov't racist and apartheid agendas will stuff this country. National and Act need to categorically state they will repeal all this racist nonsense. It needs someone with a bit of GUTS to stand up to this crap. | bruce |
| The future looks bleak for New Zealanders, unless the draconian hold of Jacinda Adern control can be broken. | Pierre |
| We think we are the enlightened, but your article shows us we don't know the half of what is happening. We can't see anything we can do. If we share the NZCPR on FB, no-one reads it. We can only converse with the converted. | Marianne |
| No doubt about it N.Z is on the slippery slopes to being run by racists. Thrilled to bits that we are now in our mid 80,s and have no grand children living in this country | Tom |
| Govt,s lying and intransigence does nothing for confidence . the changing of rules and laws , at will, and the extreme Maorification of everything New Zealand. | Alan |
| If our government continues to deny real science then I am very pessimistic. If it can be fully held to account along with perpetrators like the WEF and their masters then I'm optimistic | Darag |
| The race-preference agenda of Ardern fills me with horror – rule by the few of the majority. | Peter |
| Very pessimistic in political terms. | Wayne |
| Nothing to be optimistic about for N.Z. while the present prime minister in power. | Ann |
| I can't believe how naive the general public are in respect to Jacinda Ardern and her socialist agenda! | Janet |
| If I could leave I would. Unfortunately I have left it a bit late and am now a bit too old to start again in Australia. I am sure my Grand Children and their Children will go when the time is right. | Albyn |
| Labour gloats and counts the votes. Yikes | Peter |
| Democracy is almost finished in NZ | Bill |
| Things are simply going from bad to worse as long as labour is in control | Maurice |
| we must get rid of this Marxist govt as soon as possible. | paddy |
| I am aghast at what is happening to my country, we cannot allow this to happen | Michael Charles John |
| Absolute power has corrupted. The question is- how do we stop this runaway train before it does any more damage? | Gay |
| 1. Socialist political agenda being rolled out by Government 2. Inept COVID-19 controls and related decisions 3. Economic headwinds coming our way – high inflationary pressures, ongoing labour shortages, lagging sales demand as unable to get products to market. | Gavin |
| This Govt is not fit to Govern. There is no transparency only lies. Their actions and lack of good ones should be taken to the High Court or the Queens Privy Council if this can still be done. as te got voted in only because the did not tell the public what they had planned but lied about there actual agenda. | Garry |
| I can see more spending, more hospitality and small business closing. | Noeline |
| A bad state of affairs which will continue to worsen. The false reporting by news media soaked up by so many Jacinda admirers. Those who can%u2019t bother to look for the truth! | Dell H |
| I see too many voters completely conned by Labour. Open lies have replaced spin and supporters are just swallowing it. | Darryl |
| There is coming a change in the control of the world, it just has to hurry up!!!!!! | Raewyn |
| We are Doomed. | Bruce |
| As a 5th generation New Zealander im feeling uneasy about our future in New Zealands direction we are being forced to listen too | William |
| With a Government that is not organised and does not plan and now Omicrom in the country, feeling very sad for businesses and the country's economics, particularly in the light of Government's out of control overspending | Lesley |
| No hope without major action by New Zealanders ie civil disobedience | Alan |
| Nothing but doom and gloom with Jacinda at the reins | Jo |
| I have always been an optimist throughout my 54 years as a grown up (I am now 75). However, these past four years have seen my outlook go from "Slightly Optimistic" to "Very Pessimistic" and all due to this progressive socialist (Marxist) Prime Minister. She is taking us down a path that I believe will promote civil unrest due to her racist governance. I could go on but in the interest of brevity and my own mental health I will finish – God Bless New Zealand – God Bless the English Language and God Bless the English Language Government Dept and original City names. | Steve |
| This government destroying NZ and most Kiwis are completely unaware of what this government is doing | Kay |
| Jacinda is creating havoc and everyone needs to wake up and see it | Roger |
| It scare the the hell out of me what this communist govt is doing to our country so we have to wake up and do something about and not sit on our bums and be led into this mess | eric |
| This is going to be a shit year with inflation exceeding banks forecasts and the impact on the poor will be painful and this Government will not be able to control hence the economy will stall and the public at large will revolt. With covid still a large and the health system over streached watch the fall out. | Ken |
| Jacinda has to go! | Mark |
| Feeling quite pessimistic for this year. Feels like we are living on a knifes edge at the moment. | Jane |
| Surely at some point, the direction the Govt is taking NZ , becomes ripe for a legal challenge. Heading towards Treason | rd |
| This government is hell bent on breaking the economy so that they have most people on welfare. | Tibor |
| the only way to stop this crazy path we are on is a vote of no confidence in dangerous labour govt | Rick |
| I would like someone to explain how Jacinda Adern is worth $30 million dollars when the rest of us are struggling to keep businesses afloat | Christine |
| Jacinda Arden should be removed from parliament before she destroys our once great country. Wake up New Zealand before it's too late. | David |
| I've felt very pessimistic about the direction this country is going in for some time now. This article highlights what sort of future our grandkids could face especially if they are non Maori | Lawrie |
| what else can we think, muriel,you have spelt it out well, thank you !! | norman |
| maori are broadcasting what is happening against the silent government | greg |
| More damage to come from Jacinda yet! | Robert |
| We are bring governed by a bunch of devious idiots bent using this time turn this country into a racist one | richard |
| Get rid of the Labour party | Mike |
| Government is out of control and pushing through poor legislation. Bigger gaps in the social and race divide | Lindsay |
| Why can't the NZ voters not get the agenda of Jacinda? | Pete |
| As an employer I see what is happening even before it happens…..this Givt has to be stopped!! maybe time to see what history did to tyrants like adern…… | Vicki |
| As long as the PM and team frighten Kiwis the economy will not progress. Rules mandates controls all spell doom for survival of our essential day to day life | Allison |
| very pessimistic the fight for democracy is going to ramp up I do fear political violence & racism against white New Zealanders | Nigel |
| | |
| --- | --- |
| Didn't trust Jacinda and this Rout called Labour. They MUST GO NOW lets raise hell and force a election…. | Carl |
| Unprecedented times | Mark |
| Economy – poor Marxist takeover – likely Maori power and resource grab – unstoppable | John |
| this year will be tough for many but i believe that was always the goal of this government. | jase |
| its not looking good unless we all stand up and show our unity and get rid of this Marxist left wing Liar and her comrades | Peter |
| When freedoms stop, despair sets in. | Wendy |
| I will not tolerate this communist government for another term. I would have no hesitation in voting with my feet and leave NZ to the kiwi sheep and find a home for my libertarian soul. | Stuart |
| Barring some radical revolution by the people of NZ, this Marxist government is highly likely to achieve its evil goals to enslave us all into an apartheid tribal led society enslaving the non Maori into second class citizens under the control of an elite few Maori. | David |
| National/Act need to weaken the greens by becoming more of a Blue(Yellow) / Green party with stronger sustainability messaging leaving the greens with the fringe element | Brent |
| So much so with the establishment of Full Apartheid and controlled by a quasi Dictator, I plan to leave NZ to live elsewhere. With the divide and rule, there is no reason to remain. Furthermore to leave while still able to do so. | Allan |
| I fear that 2022 will be a worse year than 2020 or 2021, given the damage Jacinda and her cronies have done to and continue to do to the very fabric of New Zealand society | John |
| Wake up New Zealanders. Democracy is being taken from us. | Wendy |
| Nothing is headed in the right direction. | Dorothy |
| The way it is going with this dictator, no one will want to visit NEW ZEALAND as a Tourist or even live here in an Apartheid country run by the minority | david |
| Inflation and bogus unemployment figures are the tip of an undesirable iceberg. Rising costs imposed on everybody are unforgivable. | Colin |
| We're only one step away from anarchy in NZ if this government gets back in. | Michael |
| We have an out of control government which needs to be brought to heel. At the moment it is dong immense harm to the country and to all New Zealanders. | pdm |
| No Democracy at all | Paul |
| Controlling what I can but worry about more 'big government' from small minds which could have an impact on my freedoms. | Chris |
| Democracy in NZ is on 'life-support'. More Kiwis need to stop 'looking the other way'. Being a NIMBY will not help when you no longer have a back yard! | Penina |
| A snap election will put paid to this socialist government with the unqualified rabble that uses it | Ken |
| I ask myself everyday, why are we New Zealanders so blind and stupid, WHY WHY? | Russell |
| New Zealand is turning into a shithole | John |
| As long as this ridiculous government is in power I do not feel there is any hope for optimistic thoughts | Anton |
| Inflation leading to increased bank mortgage rates will see a repeat ( or worse) of the 2008 GFC. Labours intentions will further divide New Zealanders. We must protest against their policies | peter |
| This MARXISM direction must NOT continue! | Rodney |
| This Labour government has completely forgotten that they are only our caretakers whilst on their watch , it is their task to look after our country & best interests whilst on that watch, not completely attempt to change our beliefs, culture , society and financial status , all of which they are doing and have done.It's unbelievable sleepy old NZ have allowed it but they have ,let alone encouraging tribal participation, remembering these are historically a people & culture that can't run their own lives properly let alone attempt to tell others how to run theirs , how bizarre is that logic you'd have to ask. That's like making the long standing class dunce the captain for a whole year so they get a fair turn , then giving them another year , yet logically knowing it won't work from day one but still doing it. If we continue to allow it which we are then we are obviously just as dumb, as we make our bed then so we shall sleep in it. | Garry |
| I'd like to think New Zealanders will rise up and fight and take back, but somehow doubt most are aware of the seriousness of the situation to do so. It's hard to rattle the "She'll be right cage." | Mike |
| With Arderns continued access to unbridled power, together with her UN agendas, very pessimistic | Giles |
| It will get worse as Labour moves to enforce even more mandates over the general public and exacerbates the already deteriorating economic situation | David |
| I feel that it would be naive to choose a more positive option considering the larger picture of what is happening in NZ and the wider world…how ever NZ is definitely on a downward slide….and currently I feel , that we appear to be only about a quarter of the way down…worse to come … | Roy |
| NEW ZEALAND, this once great country will continue to be forced along the path to socialism by the socialist ardern administration and her fellow marxists and with the help of the corrupted media mostly people in this country will sleepwalk their way into their subjugation under totalitarian rule. | Flip |
| We are nearing the doctine of the ultimate triumph of evil over good. The people of New Zealand should realise what is happening to our democracy. Ardern and her gang of Communists and their crazy ideals must be removed from Parliament. | JOHN |
| Until we get rid of Ardern and her Communist Cabal the future for NZ is very grim. In my 52 years of being able to vote I have never despised a Government so much. For the sake of the future of NZ Ardern needs to be considgned to history and her legacy destroyed. The worse Government NZ has ever had. | allan |
| We have been betrayed by a labour Government who have turned our peoples against each other to in the name of Marxism | Ken |
| She will ruin us!!!!!!!!!!!!!!!! | Matt |
| I have lost all faith in the governments ability to run this country, both financially & socially | mike |
| Bring on the total destruction of the Labour Party. | Folkert |
| She, Ardern, is a comunist and nowhere in the world has that worked well. In the countries like China & Russia who still hold on to part of it is only so their leaders can be Dictators. Plus what she is doing putting Maoris in charge of several government institutions & special seats in Councils is blatant racism. And that is not mentioning the 'Three Waters' proposal where Maoris come from nowhere and will be given half of the control. She is the worst prime minister we have ever had! | Eric |
| I am really pissed about almost everything good being turned upside down and being destroyed!! | Ian |
| It's depressing how so many people have become puppets and believe all the lies that come from this government. Unfortunately National don't seem to be any better | Murray |
| With covid, climate nonsense and maorification all on the go, what is there to feel positive about. Add to that the failure of the opposition and the future looks bleak. | Peter |
| Incompetent government | Ranee |
| I do not like the direction that New Zealand is heading and worry for my children and grandchildren. How did we let it come to this and how can we change it? | John |
| 2022 will go down the gurgler even further – we have to get rid of the Labour Party asap | Lorraine |
| unless, We the people start to voice our opinions out loud instead of being the "silent majority" | Judy |
| What this Government intends to implement on us NZ citizens is bloody scary and they have no mandate from the people to do so. We need to stand up and call them out on their every turn. | Gwenda |
| With this Government in power how can anyone be optimistic? They are incapable of managing anything, they have destroyed this Country. | Gayle |
| there is no light at the end of the tunnel – the controlled opposition in place proved to be hopeless and almost following the same agenda albeit with less tribal rules. CV19 brought out the true colors and the economy will suffer for years to come – ppl are stripped from their freedom and rights bit by bit and now forced to focus on their daily meals and nothing else – most ppl feel overpowered and depressed. | Nabil |
| With the apparent naivety of NZ citizens and the inability to have a fair and rational press then I see nothing that will stop the carnage continuing until the country fall into complete kaos and bankruptacy | Bruce |
| Confusion and official misinformation now a fact of our political life. | Peter |
| There are a huge number of things which will happen this year and they will mostly slash with one another | Laurel |
| I think we are heading for an uprising. Day by day anger towards this deceitful Government is growing. | Graeme |
| Worst government ever! Led by a power crazed woman. | Warren |
| I keep hoping for the inevitable to happen quickly. This will be the wonderful sight of Schwab, Fauci, Gates, Ardern, Morrison, and the rest of Schwab's "controlling committee of 300" being taken in handcuffs to jail and trial for murder and serious harm, terrorism and traitorous actions. | Liz |
| Arden and her sycophants will attempt to enact their most divisive and racist legislation this year in the hope that voters might become apathetic to it by the time next year's election arrives. I fear for the future of New Zealand as a democratic country where all citizens are equal. | Frank |
| Control of the media is the main issue endangering democracy. | Greg |
| I am feeling worried about a lot of things – covid, the housing market, the increasing costs of everything…. We are starting to really struggle. | Jan |
| At present we are controlled by Jacinda Ardern who is a criminal and a murder and we have a useless or a paid off opposition, not a great situation for NZ | Don |
| Ardern is not governing for the good of New Zealanders, nothing she says can be relied on. Her cabinet have as much ability as a group of school children | Daniel |
| Jacinda pushing ahead with her agenda | Karen |
| When will people wake up and realise that we will never be back to how things were before Covid no matter how many shots you take. It is not about health, but about control. Cannot believe that our politicians can be so evil. As they say 'follow the money' | Pauline |
| OMG!!! If this pack of lefty loonies get back in God save NZ. What a mess they are putting the next few generations of our children in. But if they get dumped, will the next lot reverse the damage and bad legislation she's putting in place…? | Peter |
| We are on the way to be a banana republic | Ray |
| Would like to see this Govt removed forthwith. | Pam |
| The rapid denigration of the very social order that our country is built upon by Ardern will will result in social chaos. people are not proud of NZ anymore. Many historic regimes have used the same playbook and failed | Bob |
| I am concerned as to where this government is taking us. | Brian |
| No mention of the intrusive requirements to get a mortgage where evidently passwords to bank accounts are being promoted as OK and spending habits are being put under the spotlight willy nilly. | Patsy |
| I do not trust our naive PM. | Richard |
| There is just too much going on, my head swims with so many spot fires to put out or fight against. | Debra |
| I believe 2022 will be a year of reality when people in NZ become aware of the worst Government in NZ history. | Neil |
| Predictable reality… | Richard |
| Sit tight, stick by your morals, look after each other, do not comply. All of these mandates and illegally passed laws have no standing and will fail. The corporate government entity is failing and there is a frenzied desperation being displayed by these despots who are only serving themselves and a lucifarien order of evil pedphiles. Treat everything the evil ones say and do as a lie and you will be on the right track. I am optimistic for the outcomes. | Neil |
| Adern is a prized idiot and running wild with her own agenda. She makes the rules with no obvious support from her Labour pussy cats. NZ will be the laughing stock of the world having such an idiotic demented leader. | Rose |
| I have never been so afraid for my country | yeverley |
| Trying to keep the chin up but thinkn' under the current regime we gonna go to hell in a hand cart! No direction, no plan, no confidence and let's just hope something happens in the news to take the spotlight off covid and put it back on this hapless holiday mode govt. Lot's to think about other than Omicron for example Russia/Ukraine and the might and power of China in troubled times. Forget about toilet paper! | Carol |
| Pessimistic about 2022, yes – but extremely optimistic about 2023, election year!! Not because of National – but because of ACT. | Andy |
| It just keeps getting worse Now if any Maori is in a news article their name is followed by their tribal affiliations Absolutely gut wrenching | Shirley |
| Will be more optimistic if the challenges to the jab are successful in court. | Tony |
| Unless people wake up! | Dave |
| The mandates. They need to go. Should never have happened. Peoples lives turned upside down, all for the lack of antigen testing. absolutely appalling and unneccesary. | lynne |
| We have had poor governments we have had incapable governments and we had average governments they have all tried to do a reasonable job for the people of NZ . We have never had an EVIL government which we have now. We must do everything we can to stop it or this country is gone. We should be hugely grateful that we have people like Muriel and her team working for us in this fight. | Tony |
| | |
| --- | --- |
| I see democracy sliding down the drain as this mentally challenged government introduces more racial divisions. I predict a civil war. | Steve |
| Inflation must bite us, it can't be propped up by printing money. | Tom |
| Too long to wait for the election. By then NZ will be down the gurglar. | Elizabeth |
| Tyranny not going to last much longer!!!! | wayne |
| The joint has gone to the bloody dogs. | Mark |
| Jacinda makes me very pessimistic | Wah |
| History regarding the current government suggests very little initiative resulting in negative outcomes. | Roger |
| The erosion of democracy and the racial favouritism is making me wish not to be a New Zealander | Heather |
| This year will either be when we turn around and kregaina multicultural democracy or we sink forever as a failed state under self serving tribalist rule. At the moment I feel its the latter. | Anon |
| I think the Labour government is going to struggle this year. | Andrew |
| The country is being let go to ruin by Jacinda and her cronies. I wonder how she'll feel when her daughter speaks nothing but Mauri and is tattooed all over. Poor little white girl. | Josephine |
| Whilst the maori mafia continue to turn this country into a tribal backwater ,apart from NZCPR s efforts its impossible to have any optimism at all . Inundated with a language that belongs back in the stone age .Kiwis please stop supporting any advertisers showing support for this devisive Adern bunch of lackeys . | Ray |
| Labour will continue their current path until that evil bitch steps down | Bronwyn |
| I fear we face a very bleak future | Adele |
| It's hard to feel really positive as it seems that all our politicians are in on this as well as large companies. We need an uprising and quickly. | Helen |
| That lady is destroying at a rate of knots. | murray |
| Never before in living memory has NZ been subjected to Govt actions of this nature,so divisive and fiscally irresponsible, the objective analysis of which is so modestly aired. It defies reason that so many people have fallen captive to the twin evils of Govt censorship and indoctrination. | Don |
| The people are turning , thank God | Colin |
| I fear for my grandchildren's futures. | Barrie |
| New Zealand is no longer the country that I was born in, grew up in, was educated in, and helped build over my lifetime. I cannot believe how the our culture has changed in less than five short years. We used to be a country where resilience and equality were national characteristics. This has been displaced by offence and equity. Personal responsibility has been sacrificed on the altar of tribalism and totalitarianism. I despair for my country where everyone aspired to greatness. Nowadays, we accept the narrative without consideration. | Ravi |
| What else could I be with this government. | June |
| It feels like there is no hope for our future in New Zealand. The majority have no say or influence and decision are being made without any consultation or interest in what the people of NZ want. | Desiree |
| It is becoming very clear that – our nations democracy is under threat, and that there are too many voters who do not understand it. | Maurice |
| I see nothing good coming this year. My business is ok but it's not about me, it's about our nation as a whole and that scares me. We are in deep trouble. | Ron |
| Are we soon to become the Socialist Democratic Republic of Aotearoa? Quit now Adern. | chris |
| Ms Ardern should be on trial for her part in the vaccination program being foisted on the world. To my mind she is guilty of murder. I think it will happen eventually but as I am 74 and have health problems I do not think I will be around to see it happen alas. | Jane |
| If it wasn't for Covid I would now be living in Australia this country is finished this Labour government has ruined a beautiful country that we have worked so hard for I'm now 78 and I've had enough so soon as I can travel I'm gone and all the idiots who voted labour can enjoy the fruits of there labour | Peter |
| This appalling dictatorship has to be stopped in its tracks. New Zealanders seem to be in ignorant of the danger we are facing – not COVID – we are totally distracted by that horrible disease – but the danger is that the death of democracy is happening right now. How can the general population be shaken awake to deal with this disaster? | Patrick |
| The economy is in disarray. People hurting. No competition for jobs. A general atmosphere of malaise and lethargy throughout every area of commercial enterprise | Sharon |
| Jacinda is the most dishonest and deceitful politician I've ever seen | Andy |
| We now are living in a communist dictatorship which is a disaster. | Noela |
| As long as Jacinda Arden and her Labour Government remain in place, New Zealand and all of it's citizens are in big trouble. | Mary |
| Jacinda will be causing greater race division in New Zealand. Climate change will be forced on us and the government will stand as the only solvers of this myth that money will fix it. | Rex |
| The division of NZ society will soon lead to racist outbursts. Even the increased media use of Maori Is creating bitterness. | Murray |
| I have no trust in the govt nor do I anything it says.With the Maoris and Greens if they help labour back in we are in grave danger. | Peter |
| The immediate world as we know it is being torn apart and reverse apartheid is in full swing – democracy is under serious and immediate threat | Terry |
| At this time I see no chance of us changing or a posing legislation being past to separate this country and for tribal rule to be imposed upon us. I can only see that a ground swell of the general public and a march on parliament will possibly have some effect. I will join any march on parliament If it can be organised | Andrew |
| Never in the history of democracy has the like been seen as is happening here. A labour government with a hidden agenda. The people are not fools to have their freedoms taken away. | Carol |
| Divisive rule, race based political agenda the list goes on. Democracy is in trouble in our country, something I never expected to experience in our country. Simply soul destroying. | chris |
| Thinks will only get worse as long as Camrade Jacinda has controll. | Don |
| The State of the Nation Post should be made public as it says it all !!! | Frederick |
| Whether we rid ourselves of this turbulent priestess or not, economically and societally we are in for a rough year. | Matt |
| I am hoping people will get together and fight back loudly | Sharon |
| I am devastated. Never before in my life have I felt that my efforts were in vain & that my ability to provide for my family was being decimated day by day. I always thought that I was part of society that wouldn't be affected by government, rather we are the group that are usually ignored & taxed. As a small business owner, employing staff & having never had a handout from the government, I now face choosing between my mortgage and my health. How did we get here? | Louise |
| I'm so worried for myself, for those just starting out, for the losses we are going to experience that we so worked hard to build up. I'm also fearful that this country is being driven into the ground and no one is resisting. | Kristene |
| I am certainly most unhappy about the situation that has developed under this disastrous government and prime minister. I wish they could be deposed immediately but failing that it is fairly inevitable that we will need to let this damage go on and then try to scrub all the bad stuff these people have introduced and replace it with a decent democracy. From here on we need to beware and avoid a disaster this ever again. | Rob |
| Labour is dishonest, corrupt and must be removed from office without further delay. How can that be achieved when they have bought, at the expense of hard working NZer's so many votes from so many lazy, intellectually bankrupt party stalwarts and beneficiaries? | Steve |
| Red lights, lockdowns destroy NewZealanders' quality of life. Mandates and bullying destroy our initiative – life without freedom is mere existence…. | Sharon |
| We are on the road to a MArxist tribal shambles. there will be revolution | Tom |
| Very pessimistic as long as Ardern & her puppets are in charge. My pessimism may change if enough brave people stand up in resistance. However, walking around cities & seeing how many people are complying with stupid mask & vaccine mandates does not give me much confidence that there are many courageous people amongst us. | Rex |
| I am very pessimistic of the state of our nation in the coming year, especially if the Ardern Government is allowed to continue on it's merry way. The great fear tactics have already commenced in our mainstream media of the Omicron virus to distract New Zealanders from the Ardern Govt. evil policies which are coming. This Govt. must be ousted! | Valerie |
| Already reached the point of no return – without Civil ware | Graham |
| Many people are still unaware of what is happening. When I've tried to talk to uninformed friends they don't want to listen. Either apathetic or so indoctrinated. It's so frustrating and scary. I am planning my exit out of NZ as I think one day when people realise democracy has gone there will be a civil war. So sad that this country has gone downhill. Tragic | Emma |
| It is sad when you can not trust 'any' politician any more. This Government is the most corrupt NZ has ever had, not just the Prime Minister but the whole lot. | rod |
| I am scared for our freedom | Carol |
| I have no faith that we can stem the tide | poul-erik |
| As long as Jacinda Ardern & the Labour party are riding roughshod over us we are doomed. I think many individuals & business owners will leave the country taking their $ & expertise with them, leaving us the welfare blood sucking rest. | Ann |
| unless there is a sudden change in the governing situation | Paul |
| I am an Optimist, we will succeed and defeat the current Labour government | Merv |
| Nothing being down to the country- continuous Covid -not healthy | Beth |
| The rushed legislation without adequate consultation with parties having necessary expertise and experience is extremely concerning – we are already seeing 'unintended consequences' and floundering decision-making. I am very pessimistic about the path we are taking. | Peter |
| First time I have ever seriously considered leaving NZ. Given up on politics. | neil |
| Not only pessimistic but discouraged, disappointed and totally giving up hope!#**%11 | Rod |
| Hate this dictatorship government/dictatorship and arderns tyrannical control, so frustrating vast majority of New Zealanders haven't a clue what she is doing to NZ. I so want this tyrany to end, and send this regime packing! | David |
| This government has its own agenda which is clearly being pushed by the Maori members of its caucus and the Maori elite. So much for being a "government for all the people" – Jacinda's outright and bare-faced lie to the people of New Zealand. This government has shown itself to be totally incompetent in dealing with Covid, no forward planning, always making decisions in retrospect and too late. And the nation's debt is skyrocketing – a legacy wee are leaving to future generations to pick up. Vote them out! | Laurence |
| I think people are rallying but also am concerned that Jacindas mob may may life intolerable with covid mandates, He PuaPua and other items rammed through. | sid |
| I would have said I'm very pessimistic, but there is a glimmer of hope in the numbers of people speaking out on how the direction this lunatic government is taking us is so wrong. My concern is, what damage can be done in the next 18 months by these amateurs conducting a social experiment on an entire country? | Janet |
| The way this country is being duped/thrown to the dogs means we are heading for the title of" Hellhole of the Pacific", and I for one have no wish to be part of that eventuality. How can so many have their heads in the sand regarding what is happening to democracy, and the loss of our free country. If they wait until it hits them in the face, it will be way, way too late and then maybe they might wake up! | Robyn |
| This is the year that will decide New Zealand's future. Without and effective opposition we are in peril. | Murray |
| Just not sure what comes next. | Sue |
| Hard to have a view either way with a pathological liar still in power | Barry |
| Labour will pursue it's separatist agenda. | Tony |
| labour is throwing us to the wolves | Les W |
| I reckon we will get through this ok. Ardern will probably exit stage left as ratings hit rock bottom. we all love our country and will not roll over to this insane, global plan. We are too good for that, and it will not be acceptable to Kiwis. She has badly misjudged us. | Ian |
| its all turning to horse shit from now on in | Norm |
| Not saying this govt is fascist, but as the world ignored Mein Kamph as Hitlers plan for taking over Europe till it was too late, this country is ignoring Hepuapua and Arderns adherence to agenda 2030 as her blueprint for the future. Every effort to bypass the MSM must be done to wake the population to the betrayal and deceit being foisted on this country. | Willy |
| We are rapidly descending into a communist dictatorship, ruled by a tribal elite and global corporations. Covid has come and gone in many countries, and here we are still waiting for our pathetic health systems to be over-run. | Jan |
| This women is an out and out communist and unless there is strong opposition to her "plans" for NZ we will be in real trouble in the future. I fear for my grandchildren, and will be encouraging them to move to Australia at the earliest opportunity. | Murray |
| Government policies will destroy the backbone of the country. | Dave |
| Labour is taking us to hell in a handcart. | ian |
| New Zealander's have been deceived by our 'red' leader who has fallen under the spell of the WEF and their global elite members. Very few of us knew what she was up to and she has sold the country out by stealth. It is ridiculous to think NZ should be ruled by tribalism, particularly when Maori tribes fought each other during the Musket War period before the Treaty of Waitangi which happens to be the most abused document in the history of NZ. The Treaty should be eliminated and replaced by a NZ Constitution which is colour blind and treats all NZers equally and fairly. Abolish race based seats in the Parliament. Stop this mad rush to the Great Reset and apartheid policies by our 'red' leader and step back from the precipice before we reach the point of no return. | Colin |
| So sad, a once proud nation going down | john |
| Best that can be said of Ardern is that she is a traitorous dog. | Tony |
| She needs to hang for what she is doing and all the opposition parties are just as bad. NZ needs a clean slate and a new start | trish |
| The rapid destruction of our democracy must stop | Peter |
| Jacinda needs to step down from her Marxist regime that she has created | Greig |
| Just another year of this incompetent government. She is our worst PM ever. | Stephen |
| Where is equality when one race is being favoured over all the other cultures | Chris |
| I fear for the future of my country, and wonder what opportunities there are going to be for my grandchildren to excel and lead satisfying lives, with the same freedoms and opportunities I had at their age.. young teenagers . | Bob |
| Until the Socialist Adern Government is removed, we are on a downhill slippery slope | Gary |
| She is the devil in disguise what more can I say. She was placed there for a purpose it was all part of the plan. Our election was rigged the same as US. God help us if it is again. | Pauline |
| It is just getting worse and I don't see any restraints. | Colin |
| Labour Marxism will destroy us. We are idiots benign led by dangerous extremists. | Richard |
| Marxist government, weak opposition and a Maori Labour caucus calling the shots – never in my 80 years have I been as pessimistic as I am now! | Roger |
| Evil has taken hold of our nation | Richard |
| Going to be a hard year | Duncan |
| We,re in for a hard year. | Des |
| Jacinda can't organise a piss up in a brewery. Everything she does is a knee-jerk reaction to opinion polls. We have to get rid of her and the extreme Labour Party. | Laura |
| For the very first I am glad my family no longer live in New Zealand. N.Z. will no longer be a democracy if Maori control the county's wealth and assets.. what a tragedy. | Jasmine |
| We're screwed. Maori are taking a foothold on our country, and we need to fight this move with everything we have. | Des |
| There is a hidden agenda which hasn't reared its ugly head yet. | Dee |
| I see bloodshed on the horizon. Lots of it. | Ray |
| I don't fear covid but I fear this fascist government and the medical apartheid implemented and clearly going to get worse disgusts me. | rhonda |
| Very concerned indeed about what this Govt is doing to NZ. | Roseanne |
| It's not all bad, but not all good either. The political problem is that The anaconda/Maori crew had 3 previous years to set up nz voters so the could 'hit the ground running' with he puapua and other clever ideas. Now they have too much time to be stoppable. It's hard to be positive about policies that make NZ a laughing stock. Worse, our children are to be taught that the North Island started out as a fish pulled up by Maui is no longer a myth but a scientific reality just like physics and chemistry. | Ian |
| This government is systematicly wrecking New Zealand . We are on a fast track to the 3rd world. | Mike |
| Maorification will continue as the Labour government has complete control and wants to keep the maori voters on side. The non-maort v oters must jojin forces and defeat tghe Labour, maori and greens in the next election to ensure the continuance of our country – New Zealand | Tony |
| If it wasn't for the govt. I would feel very optimistic. Nil Desperandum! | Dick |
| I am very concerned as to where Comrade Ardern is taking NZ with all the deceit, deception & multiples LIES she used to gain majority power along with hiding all her secret agendas to attempt to change the fabric of our society in NZ forever! | Bruza |
| She has to go | Anon |
| Thank you once again Muriel for encapsulating so well our current status. this information should be out there but with jacinda buying the press how do we inform our poeple? We have to be as devious as Jacinda and her monkeys and clowns in wellington. I want more input from the national party and Act,They need to be very clear in their deliberations and responses to jacinda and her lot that should they be elected next time round they will expunge all previous race based legislation passed by the present Labour party.Their collective absurdity seems to know no bounds,making most normal Kiwis like myself as inarticulate morons.I intensly dislike what our pM and her clowns are doing to our country and would seriously consider the taking up of arms to prevent her absurd policies becoming effective | gale |
| | |
| --- | --- |
| The He Puaua business is a real problem for me. Jacinda has no mandate for it, but she will continue to sneak parts of it into law. | Graeme |
| With Ardern and her deputy there, I am VERY afraid. | Samuel |
| Communist leader will take away more of our freedoms | Greg |
| I have absolutely No Faith in the Govt. It is a travesty. | Kevin |
| Our present government is trying to switch from democracy to tribalism – I do not agree with tribalism as a government form at all | Gerhard |
| New Zealand is heading down a very dangerous path. I predict violence will occur before democracy is restored. | Graeme |
| Nzers are so asleep to the encroaching evil being forced on the few of us that can see it | Ray |
| Feel very bad Communism is really here. | Sheila |
| I despair for our future if we continue to follow the WEF 2030 Agenda. Jacinda Ardern will not go down in history favourably. She needs to go. | Julia |
| A decent Opposition needs to arise and make its presence felt. At this moment Labour will sleepwalk to another win. | Phil |
| Jacinda Adhern should resign or be taken out of parliament for her actions in paying the journalists to only print what she dictated to them. Failure to resign will result in an uprising by the people of NZ who will vote her out of office next election. | Roydon |
| Can only get worse under this dictatorial Socialist Government. The Governor General should step in and de-solve parliament. | Graeme |
| The sooner she goes the better | Ron |
| Fearful of the damage this gvt led by Adern is doing to our beloved NZ | Susie |
| A huge number of us are extremely concerned at agendas that will be imposed by this treacherous Government. This is Jacinda's 3rd year in charge and this time will be the beginning of her campaign's to put in place many anti democratic socialistic Acts that will restict our rites and promote indiginous rules. This is a very dangerous time for NEW ZEALAND and NOT Aotearoa as even Jacinda herself uses the term — it is NOT Aotearoa and never was, isn't and hopefully never will be. STAND UP TO THIS DANGEROUS WOMAN AND HER SIDEKICKS.. (We have to get rid of them) | Alan |
| Can things become even worse? Yes. Just keep on voting Labour. | Dennis |
| So many people are becoming increasingly concerned with what Ardern is blatantly getting away with. BUT, how can we stop this, time is not on our side, there must be a protest movement set up, there are so any waiting for this. | Loretta |
| Continued acceptance of the direction being imposed by the Govt and lack of real progress to counter this by the opposition | Mike |
| I am old but considering my options for a life elsewhere – I do not want to live in a communist state. | michael |
| we are losing democracy and freedoms on a daily basis | john |
| I have put optimistic, as i would like to believe that our opposition MPs are gradually gaining momentum and airing their feelings, maybe the journalists that are giving biased editorials should be quietly told that with a change of government that they will no longer be welcome to report any news at all | william |
| Very pessimistic because National and Act are deafeningly silent about the Maorimix elite and Iwi coup to establish tribal rule and abolish democracy. Democracy is so screwed. | Brenda |
| Too many people have not yet understood the elimination of our Kiwi way of life is disappearing along with democracy in NZ. I fear for the future generations freedom to live here. | Pauline |
| We're on a cliff edge | Kevin |
| Its never good nor bad out there its what you think it is. Find out for real and act accordingly. | Robert |
| For most of my life I have voted Labour. Now I feel betrayed and will be looking for alternatives in the next election. The trouble is, politics are in such a shabby state in this country now it is hard to decide who to support | Mark |
| I see us scrumptiously being dragged into a hideous state of Marxist dictatorship designed to control every aspects of every individuals life in New Zealand. The planned vaccination of everyone – including children is diabolical as the experimental Pfizer vaccine is now coming under strong questioning as previously suppressed 'injury' figures are being reported. More and more questions are being asked regarding the immunity levels derived from one, two,, three or now talked about four jabs. Why are some of those jabbed several times still testing positive to Covid? | Stuart |
| No relief until labour vacates treasury benches and Parliament in total. | mike |
| Luxon and co need to get this mess sorted and sorted fast! So far w'e're not impressed when we hear he and his wife are learning Te Reo., and he has shown little or no understanding of the treaty on National TV. | John |
| This year will be make or break. The International Criminal Court in The Hague have been inundated with cases against various psychopaths in leadership, in Big Pharma and Biog Tech. Ardern and her bunch of criminals will face justice. | Jenny |
| I feel absolutely ill. I have never seen evil in real life, she is it. | Chris |
| Watch Hei Puapua. Following Maui, Polynesians use deceit to hide their actions. The real program is a full take back of all NZ's lands and water. Ancient religious issues are at stack Also tribal superiority. Inter-tribal war is possible. | Kevin |
| This government is the scariest one I've ever known! | Ray |
| Very worried about the economy and the behind the scene activities of this government. | Greg |
| Anything Adern is mixed up in has to be bad | Jan |
| Having moved to Australia in 2013, it saddens me immensely to watch the fortunes of my friends and family. Wouldn't come back to live in NZ now, despite the BS that's going down here in the land of Oz. | Reece |
| In many ways New Zealand is in a state of deliberately implemented anarchy. Whether it be our legal system, local government, infrastructure, fuel security, the health system, our major export earners agriculture, oil and gas, tourism, the housing market, the finance and banking sector, the motor vehicle supply sector, the building industry , small business, the independent media and freedom of speech, ..I'll stop now although there are plenty more, but all of these sectors are suffering Jacinda Ardern's wrecking ball , look out Venezuela, here we come, let's do this? No Jacinda ,you have no mandate to do any of this !!!!! | Donald |
| Not very confident in stopping the flood of changes, it will take every one particularly our younger set to stand up seriously!!! The only light we New Zealanders have is to be seen wether the new National Party have it in them. They will have to take it on the chin being called racist, if not we must be in for actual violence eventually. Some body tell me if there is another answer. | Owen |
| The future that Labour are setting up, but staying quiet about, scares me. We are quickly becoming a divided country and I worry for my grandchildren's future. | Mel |
| This present Government is totally Marxist – and its racist process to give absolute power to Maori – where none have more than 50% Maori genes – and most much less. What an absolute disgrace that the majority of NZers seem not to be worried about | Hylton |
| How could anyone who has read this article be optimistic? | David |
| The government will self destruct, the radical element will fail to see it coming, it could be a scandal of some sort or Jacinda sees the writing on the wall and heads off overseas to continue her political dogma elsewhere. That's why the labour caucus has changed the leaders voting procedure, it could be in the form of a coup to promote indigenous leadership, whatever that might mean? | Robert |
| She has stuffed New Zealand. | Mike |
| Intrepid as to what this marxist govts next attack on democracy might be | Andrew |
| The majority of new Zealanders are sleep walking into an apartheid society. | Bryce |
| The wicked witch will use her power to totally ruin the economy and cause deep division between the people. | Rex |
| Nearly 30,000 businesses have fallen to the curb. Nurses, teachers, midwives and many others employed by companies have lost their employment and livelihood because of mandates. Rising prices in the supermarket industry see families affording less, especially meat, cheese, fruit and vegetables, which are produced in NZ. Fuel prices are skyrocketing. Freedoms have been lost of travel, church worship, sporting, socializing, and families are being torn apart by freedom to choose on so many levels. | Annie |
| Jacinta is making us into an unbalanced nation | Beryl |
| This massive threat to the country by the labor party is and it's communist followers is unbelievable, adern a devout communist leading the pack, her blatant lies and racist policies will create huge division in the country and further erode the democratic foundation of NZ, The term "God Defend NZ" has never in it's history been more appropriate | David |
| CINDY IS JUST DOING AS SHE IS BEING PAID TO DO ALL THE PROTESTING IS FUTILE a very sad situation but they have implimented it and there is no turning back now | Ross |
| NewZealand is becoming DOOMED under this communist Government and a very lot of people that are all take and no give cant see i | Alan |
| Because of this Government | Graeme |
| When a government plays with figures and stats to give the impression that the economy is booming and unemployment is at its lowest in decades, people should be very worried. Note how all government department personnel have continued to be paid and in fact have received salary increases since March 2020 while almost everyone else have had to make do with a government handout making a lot more dependent on the system. The large carrot on the end of the even longer stick will ensure that the dependent non contributors to the system will only vote in 2023 believing that all is ok for me Jack. | Barry |
| We are heading into rough waters. | John |
| Tribalism should not be allowed | Norm |
| With the horse in control, we can expect to be securely locked in the stable long time. Needles will be jabbed thru the bars at the will of the witch horse. NOT optimistic until we are well rid of this Betrayer-in-charge'. | Coral |
| We can create our own systems for the people and by the people, without corruption. | Katie |
| Unless the UN Declaration on the Rights of Indigenous Peoples is repudiated NZ can be neither a Constitutional Monarchy nor Constitutional Democracy. | john |
| I have said very optimistic but only because I can see this Ardern Mob going too far too quickly and there will be a very substantual backlash giving the more sensible people in our great country the opportunity to make this country COLOUR BLIND | ROBBIE |
| tribal rule by stealth | claire |
| | |
| --- | --- |
| I worry that Mahuta will force through 3 waters, that mask wearing all day is going to upset me, that the Govt will keep reducing the rights and prosperity of white people in favour of Maori | Steph |
| This absolute Marxist government could well be here to stay. If their following starts to wain, they will probably lower the voting age to sixteen to ensure the indoctrinated generation decide the next election outcome. This covid B.S is like a dream come true, for those seeking total control of the population. Do as I say, or you will die, is the political message, & the sad indoctrinated sheeple line up for hours in their cars to be either jabbed every THREE months, or at least tested, to see if they have a disease that they would not otherwise know that they had. The words of Mark Twain have never been truer, when he said. "If voting made any difference they would not let us do it". Now, with ALL Parties currently in parliament aligning with 'The Great Reset' or U.N Agenda 2030, how frighteningly accurate that statement is.. | A.G.R. |
| This foolishness has to stop. Since when have Maori been the indigenous people on N Z. There us no place for this tribalism in NZ. | John |
| I just don't trust a single word about anything that is said by this government or MSM! The lies just keep coming and I don't see any sort of effective opposition from either National or Act. | Wally |
| The population is blindly giving away its freedom in place of government oversight. We will all be sorry if we allow this miscarriage of our governing principles to succeed. | Gary |
| Because of the weariness of the public and the total lack of honest media comment on these issues, I unfortunately believe that these changes are a fait accompli. | Neil |
| considering leaving NZ and becoming tax resident elsewhere | Barry |
| Hopeless situation and one can't speak out without being accused of being racist. | Louise |
| The Maorification of New Zealand is an out of control juggernaut | Julian |
| With the thrust of the present government unapologetic seperatist ideology and undemocratic rulings then this is not good for any democratic country . | Nigel |
| Our country is going backwards. Labour needs to be voted out and never be allowed to be power ever again. | Robert |
| The National party or any other party is showing sufficient fighting spirit, as we are sliding into this slimy abyss. what does the opposition believe in ? Answers please ! | Henk |
| Ardern is our own Donald Trump. MAGA— Make Ardern Go AWAY | Peter |
| It's going to be 2021 but on steroids. Nothing can be done in parliament to rein in this runaway government so it's going to be up to the people. I'm not holding out much hope on that score!! | Derek |
| The Govt agenda is on the move .. very worrying and of deep concern. | Terry |
| Unbelievable where Labour is trying to take us. There needs to be a massive exposure of all this thru newspapers so everyone can learn we are headed into tribalism separation | Peter |
| What can one say. This is one continuing disaster. | Catherine |
| We are headed towards a New Zealand that no longer functions as a democracy. | Roger |
| Not one fraction of trust in the Adhern govt | Liz |
| We're only seeing the tip of the iceberg of what this Government has planned for us which will cause massive damage to the economy and the people of this once lovely country. | Vivienne |
| One for all and all for one – not happening | wayne |
| The racist divisive agenda you have identified is our biggest problem and noone seems interested yet. Luxon has shown no interest or comprehension yet and seymour cant be trusted. We are stuffed. | Antoni |
| Until this fascist crowd is removed I see a grim future for NZ. There are so many sheeple glued to their tv sets and avid newspaper readers who are completely oblivious to the direction of this country, I am in dismay! We need people like Muriel to keep speaking up and somehow breaking through this corrupt media, then the sheeple will awaken. | Peter |
| I have just left NZ. I suspect many of our finest young capable and talented future citizens will do likewise as they realise they can not get ahead in NZ with the cost of living, the cost of housing, inflation and lack of human resources coming in to support our labour market. Thank you to the NZ farmers (who are under huge pressure) for keeping the NZ economy going. This govt wants to form another govt organisation to suck in more tax payers dollars to support another fringe issue that produces nothing for the NZ economy. Our education sector is a mess, our Police force is becoming a dilapidated woke mess, our Defence Force is now becoming untenable hotel security force and the worst is yet to come. We are leaderless, but PR spun in circles daily. We are now Sheeple. | Paul |
| Waiting with baited breath | Gill |
| Both politically and economically we are headed down a very dangerous path. Currently we are NOT one and the separatist policies being prompted by this government are often unmandated & clearly not what a free democratic Society wants. | Andrew |
| Separatism | Tony |
| What with all the secret laws and mandates she has put through during lockdowns, plus all the covid crap and a weak opposition what is there to look forward to | David |
| The Waitangi Tribunal must be abolished | Warren |
| We are unable to retaliate | Lionel |
| I am just stunned by the position the Govt. is taking. We all may end up in a gulag. Maybe we already are | John |
| Politically disastrous outcome.Hidden agendas with Tribal rule | Brenda |
| I feel quite pessimistic about the year ahead because of the sad and dishonest way our government is dealing with many aspects of governance. But I am also quite confident that all will be well because God is still the final authority in all things. | Pieter |
| And it just gets worse | Garth |
| Let's pray that something will happen to get rid of this disastrous PM | Heather |
| This government is intent on destroying democracy. | Trevor |
| Too many of Labour's policies are devious and the full story and background are not revealed, let alone explained. I will never accept Labour's interpretation of the Treaty and their secret policies – 3 waters, Te pua pua etc. | Norman |
| New Zealand has been steadily slipping backwards since Winston put Labour in charge. He has much to answer for. The rate of slippage this year is reaching exponential levels over many sectors of society and our economy. Ardern must be forced to resign over her infidelity. | Peter |
| I hope for the best but I'm terribly worried about the power this government has given itself. I literally loathe the PM and her henchmen and believe the gallows is the only place for them. There are currently no politicians who are fit and trustworthy enough to lead us. | Jane |
| It's going to get a whole lot worse before it gets better, especially for us vax free citizens who apparently no longer count in society. I have a 13 year old niece who is in hospital because she is starving herself to death. She has lost the will to live after being kicked out of her dance class and losing her friends | Alla |
| We have a great country and great people with a great caucus and leader. Sorry you are not in the same frame of mind or space. | Levonne |
| Insidious undermining of democracy. Evil and extremely dangerous. | Gordon |
| Unfortunately very pessimistic, The government have spent all the money and we have really not much to show except debt. and created a society that is very that is now divisive. | Les |
| I'm not Maori so impossible to feel optimistic, we have been turned into a racist country with those doing all the damage running this government. | Laurie |
| Having arrived in NZ many years ago, with expectations of a country ever going forward, I feel that ever since this government was elected, we have been on an ever increasing downward spiral, which is leading us into the depths of total despair and Marxism and all that is the opposite of Democracy. | Roy |
| Time is running out. | mary |
| Terrible is one word to describe how I feel. This is really the worst government NZ has ever had | Ray |
| No hope at all under the current government. | Geoffrey |
| Unless we can find a way of removing Jacinda Ardern and this Labour Government from office. | Albert |
| With Ardern focused on Marxism and NWO, a pathetic opposition, there is little reason to be optimistic. Perhaps she wants to get out before being summonsed to a Nuremberg court, | Peter |
| As long as avowed communist Ardern and her fellow travelers are in power our future is black. She will continue to sell us out to communism voa the tribal Maori elite. Surely is must be obvious by now what a disastrous path we tread. We simply have to oust her and all her followers and get back on track as a single nation of people dedicated to living together in harmony and democracy. | Ron |
| angry as well | moyra |
| I am not a tribalist or a communist, I am a New Zealander and I don't give a damn what colour people are as long as they have the common sense to run the country for the common good. Separatism be damned. | Robbie |
| The world is in a state of political upheaval and NZ and the policies this government have in mind would appear to be going to push our nation into backwater governance and disarray. I fear for our freedoms, our finances, our independence and our democracy. | Fiona |
| They will not only attempt to force their agenda onto us, they will do it. And this at any cost to the general population. This highly corrupt , if not outright criminal so called elite will rape and pillage until there is nothing left but ruin. | Michael |
| If The two legged sheep got off their backsides & started saying NO we could stop this mess. But as I have written previously,you try to talk about anything political to the average Kiwi they bury their heads in the sand or run a mile. & none of them read NZCPR. WAKE UP SHEEPLE. | Allen |
| Communist state is what we are becoming | Jimmy |
| As long as Ardern and her government are in power, I see little hope for New Zealand. Yes, New Zealand not Aotearoa! | Rick |
| For the first time in my life, I am seriously concerned about the future of my country. Pessimistic – yes, very pessimistic. And terrified. | Grahame |
| govt have very little idea of the economy | Don |
| The continued efforts to divide New Zealand are appalling. By both racial and economic division the country is being attacked by it's own Government. | Graeme |
| I have lived in NZ since 1963. I have NEVER felt the worry that I feel now. | Bill |
| The speed at which Arden is implementing policy by stealth is frightening | Lorraine |
| discriminated against and feeling very not part of any team | donald |
| We, as a nation,.are on the slippery slope that will destroy all that our forefathers worked hard to build. | Ken |
| They will do as much damage as they can in their remaining part of their term. Roll on the lection. | Adrian |
| Makes one feel like a Jew in 1930's Germany !!! | Henry |
| She must go along with her Maori party | Shaun |
| Throughout recorded history, any national leader who planned to hand over the rule and governance of his or her country to a minority group, inimical to the ideas and ideals of the people in the way that Miss Ardern is doing, would have been impeached on a charge of high treason. While I have no hope or expectation that this can be effected in today's political climate, it is imperative that she be stopped in the only way open to us. While you still have a vote, use it wisely, because once her treasonous hand-over is complete, there will be no way back to democratic rule for New Zealand. | TOBY |
| Arden is just a commie bitch | Allan |
| I am very, very worried where these clowns are taking us. I wonder if all Labour MPs are really on board? | Lindsay |
| This government will continue their destruction of our society unless we can get rid of them this year. BY the 2023 election there will not be much eft of our economy. | Rod |
| The country needs to be opened up and all covid restrictions abandoned. The latest rendition of this virus needs to be allowed to infect the country in order to gain an immunity not present in the RNA experiment. There are enough cheap, readily available and effective regimens out there to treat the elderly and the immune compromised. It is insane to continue and I see no sign of this nonsense ending. | Charles |
| More than very, extremely to the Nth degree | Norm |
| We will be migrating to OZ as soon as we can. This has been a long term plan and is something we have investigated for over 4 years and as have dual citizenship feasible. Only covid has stopped us from moving earlier. I feel that NZ has gone too far left and green and there is absolutely no coming back to the NZ I knew as a boy in the 60's and 70,s. I do admire all your efforts to try to stop this socialist Govt but even if Govt changed the centre left and National are now too far left. | Mark |
| How many sleeps until October 2023? | Paul |
| Apartheid is at our door | Rob |
| The continued failure to govern for all means that further changes will be made with no opposition. The opposition leaders are not speaking openly about what is happening. I don't have confidence in the opposition. | Martyn |
| No comment I'm sick of it | Bill |
| I would have voted "very" if JA was to stay in office. However, I dodnt believe that if she steps down, the caucus will be able to actually govern NZ. There will be a call of "no confidence" in the govt. The rest of those in power are as useful as t..s on a bull.! | Michele |
| https://www.legislation.govt.nz/regulation/public/2022/0004/latest/LMS629661.html | Max |
| I am personally anaesthetised to this government bullshit but our country is destroyed/ both sides of the political spectrum betraying us | Skarlett |
| for first time in my life I'm considering living in Australia. I know of other friends saying similar… | Don |
| In fact I'm horrified at the situation NZ now finds itself in all due to one woman ! | sheryl |
| JA must stand trial for treason | Chris |
| I don't like what we are becoming. | pamela mary |
| we are heading towards civil unrest | John |
| Anthony Willy says to install Marxism you need a suitable leader. To restore our democracy we also need a strong leader. Our present opposition leaders have had many opportunities to push back on the apartheid agenda. They could have garnered many votes from the disgruntled New Zealanders protesting our freedom being removed. In my opinion they do not have the wisdom or ability to lead us. Luxon learn Maori in your own time. I can't see this helping the rest of us at all. | Janine |
| Very optimistic! We are starting the year in a much better place than many other countries. Focus on the positives. Remember " If you can see it in your mind, you can hold it in your hand" | Geoff |
| | |
| --- | --- |
| I am very pessimistic about New Zealand. Nothing good can come from this Government. | Graham |
| This is the worst Government we have ever known. Jacinda Ardern should resign and a new election called! | Bill |
| What a disaster the media is nowadays. With few exceptions, they parrot the government's line. New Zealand is being controlled by propaganda and many Kiwis are totally oblivious to the manipulation that is going on. | Paul |
| We are thinking of moving overseas. It breaks my heart to see the country I love being destroyed in this way. | Mary |
| It is tragic watching the country decline so quickly under the rule of radical socialists and separatists. I would never have thought it possible. | Simon |